When it comes to those days I know I'll be rushing around town (hopefully ticking off some errands with a few coffee breaks in-between), my go-to outfit is usually something that looks 'put-together' but doesn't hold me back! The sort of outfit that I don't need to keep checking or rearranging throughout the day, but also makes me feel chic and ready to take on the tasks ahead…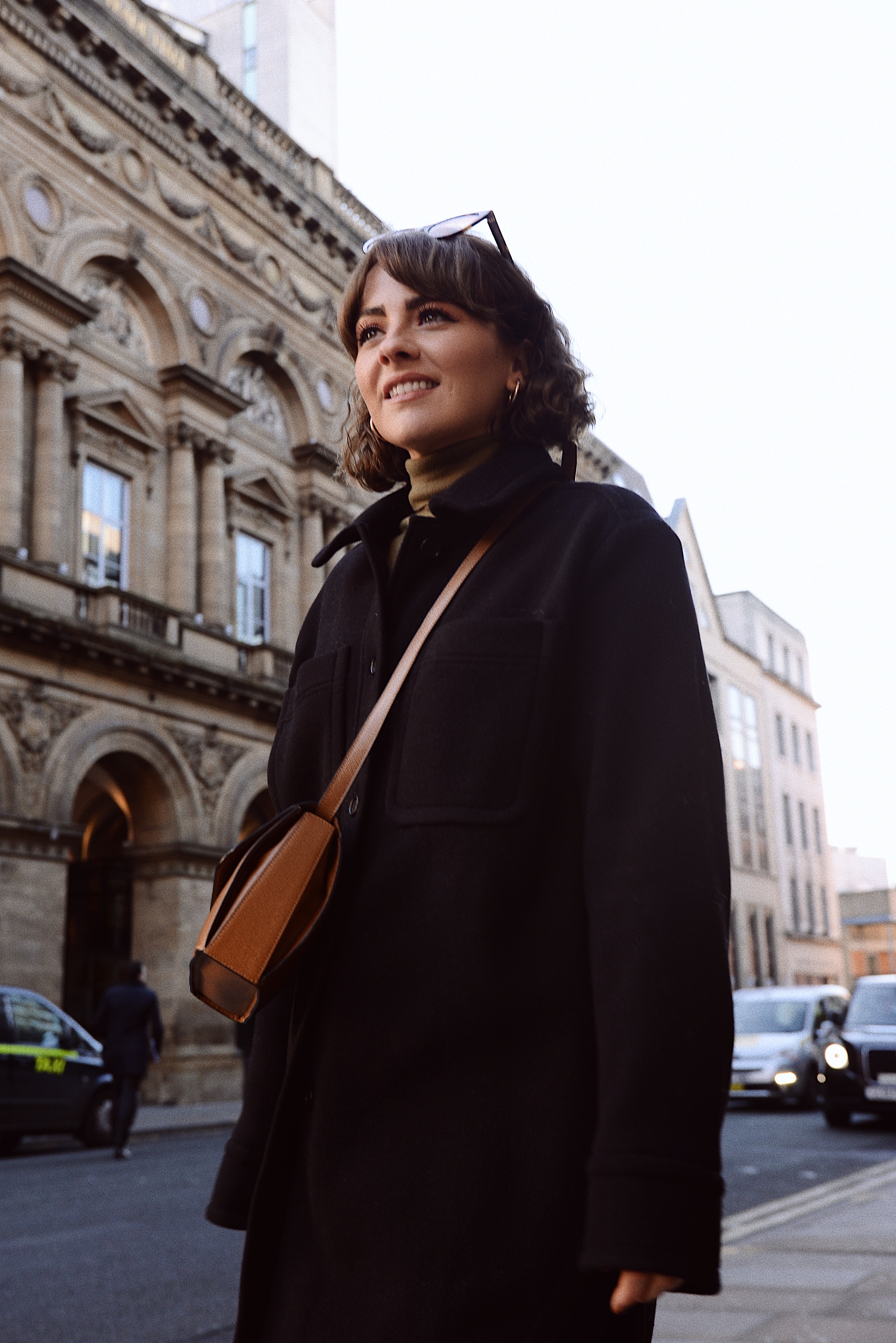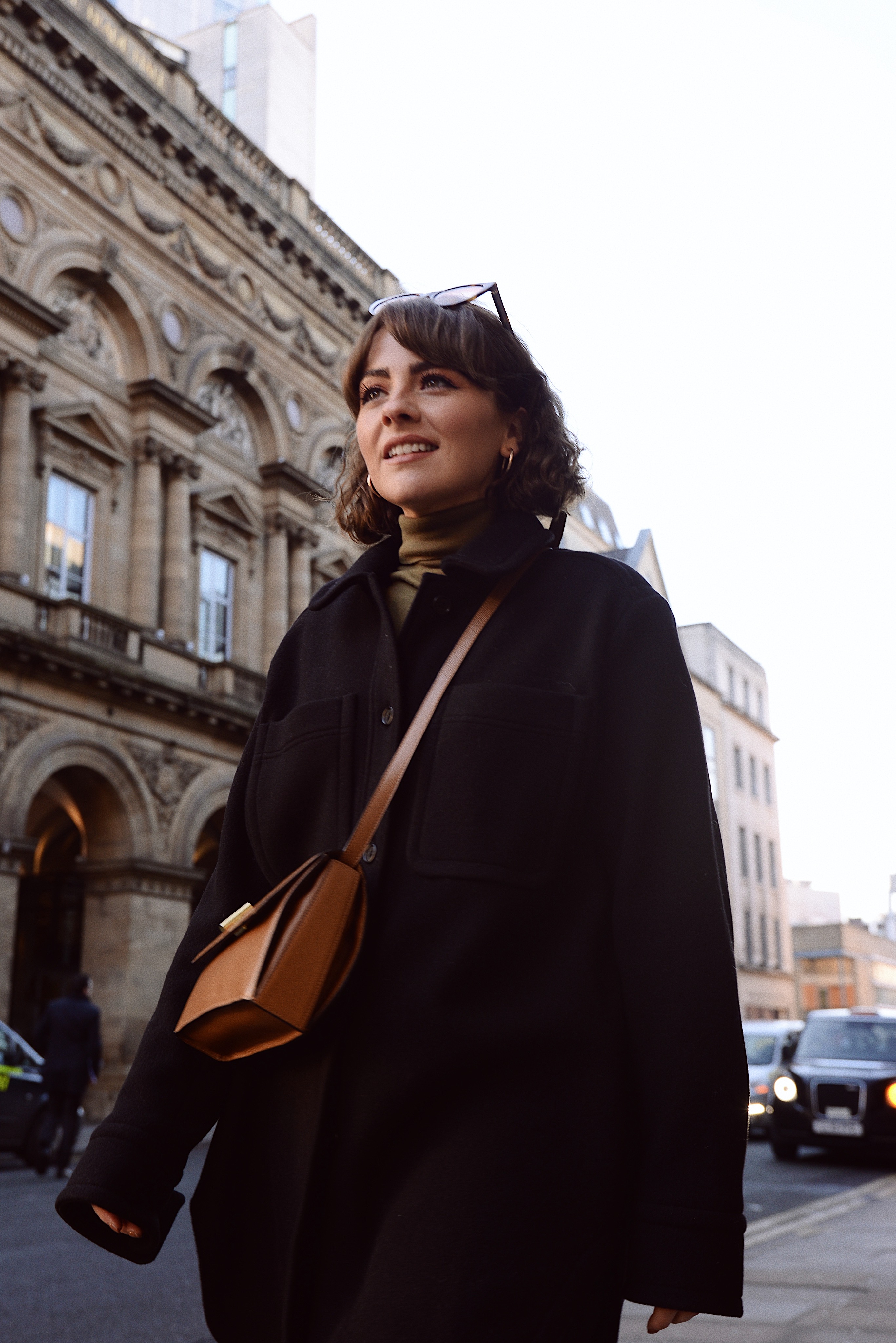 I'd love to be the type of glamorous person I'd watch running about the city in films when I was younger (Audrey Hepburn), but alas, I live in the heart of Manchester, and the day-to-day life here doesn't really advocate for glamorous attire. Also, I'm possibly the least glamorous person to exist by nature – give me jeans, an oversized wool coat, and a pair of flat shoes any day… 
This has become a reliable winter uniform for me, and I love how it looks with a green turtleneck underneath for a subtle hint of colour on an (often gloomy) day strolling around Manchester…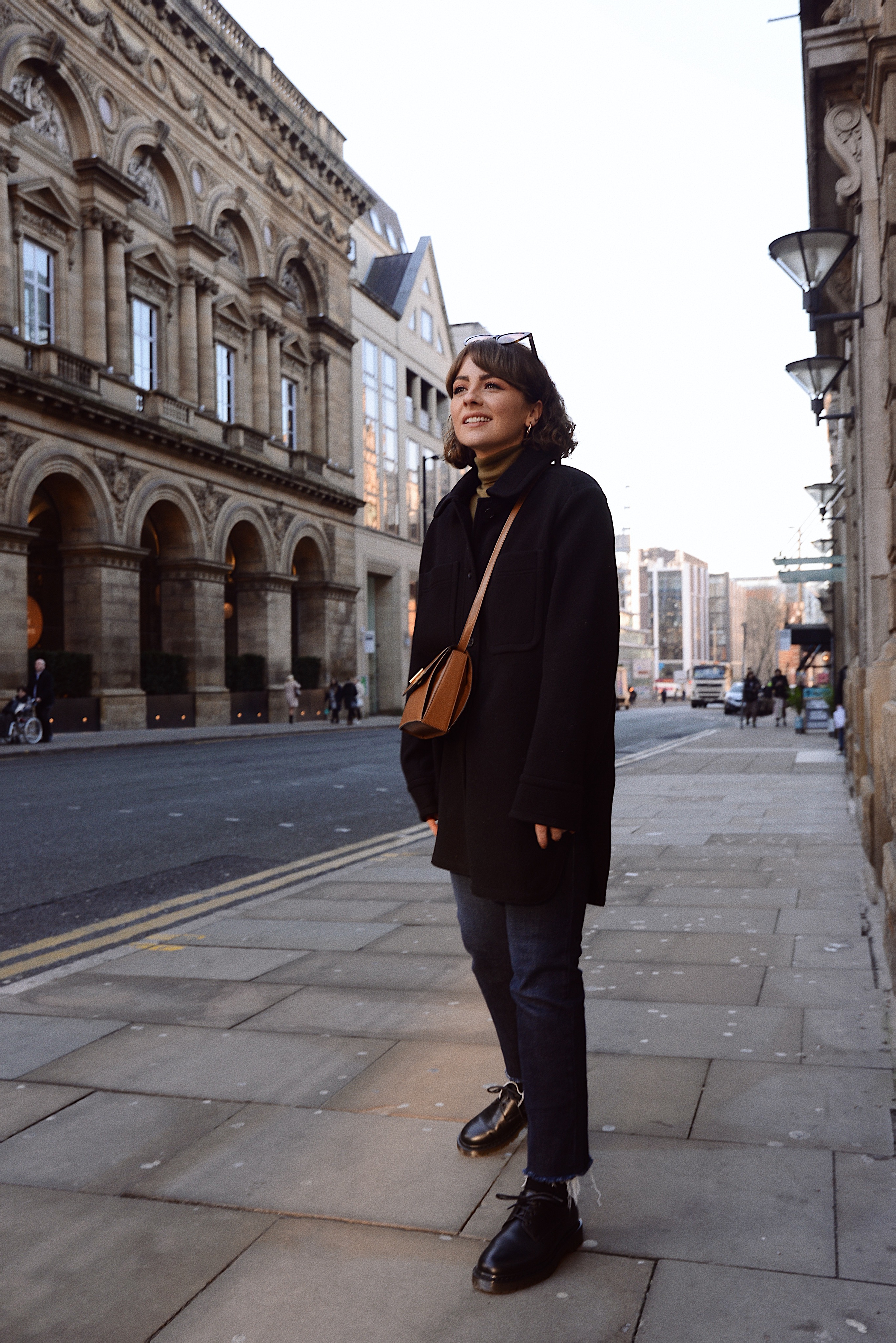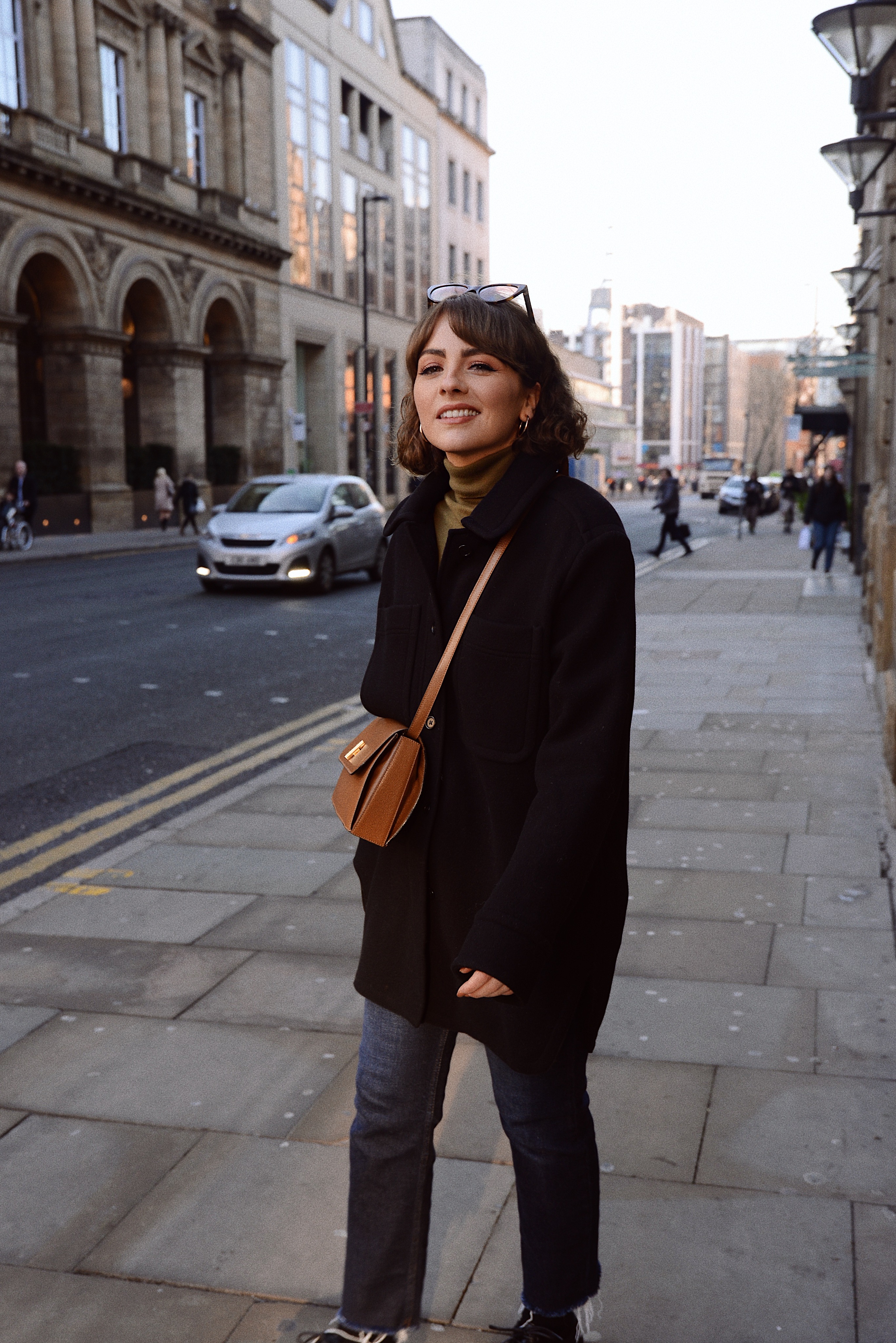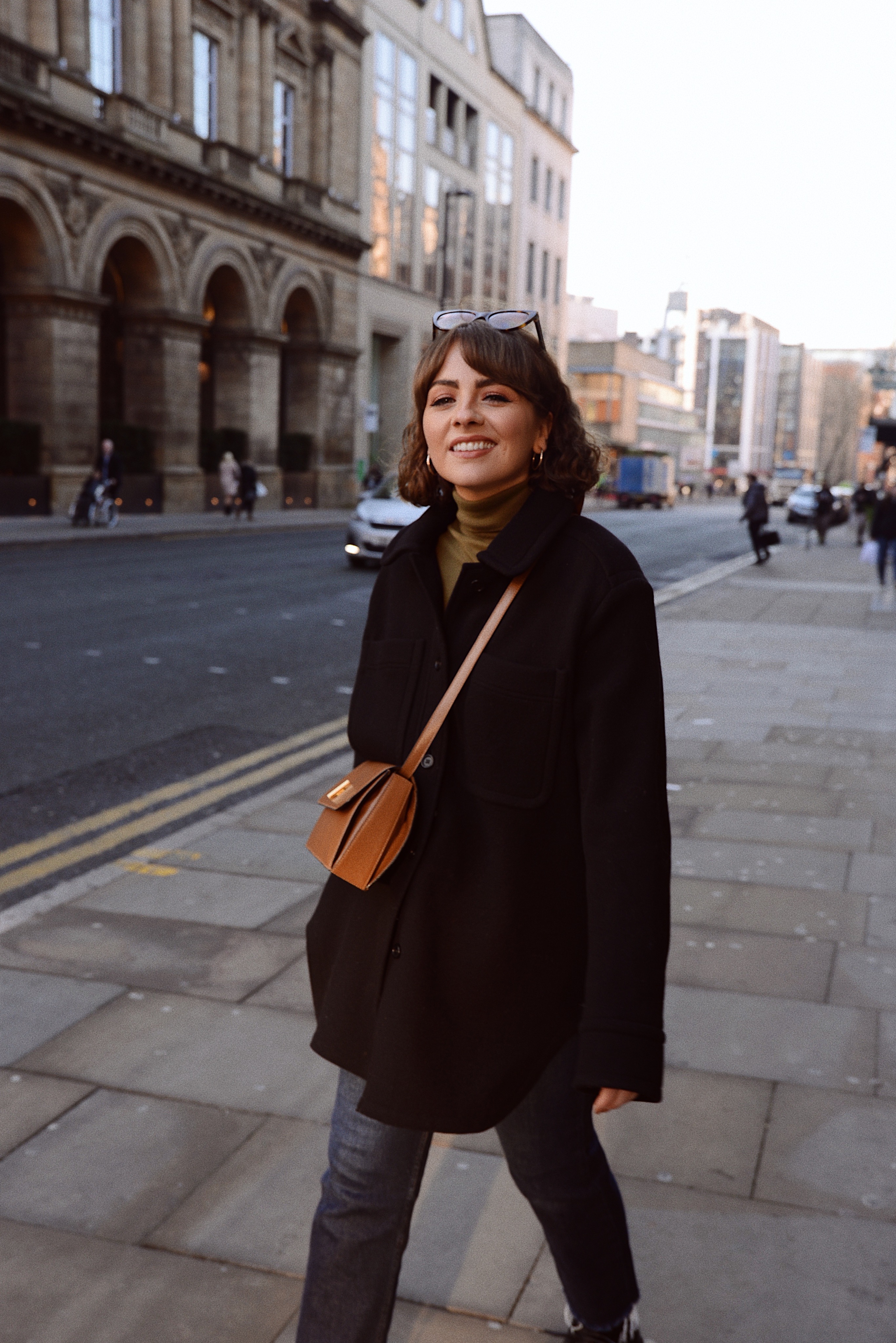 This type of oversized wool jacket has really had a moment over the last couple of years – it's the perfect type of 'boyish Nineties' fit that I find to be super flattering teamed with a pair of high waist jeans and chunky shoes. This one is by Arket and I couldn't recommend it enough! It's really cosy to layer up during the winter but without feeling bulky or heavy. If you're looking to invest in this type of jacket then I think a black style is your safest bet in terms of wardrobe longevity. I don't think this type of look ever really goes out of style, and black is much more versatile than a lot of the check print ones as it's easily transported to the evening time with the right kind of pieces…
I can't wait to wear it with some tailored trousers, strappy sandals, and a blouse poking out underneath! I think it could look really chic with my hair tied back and some big gold loops too.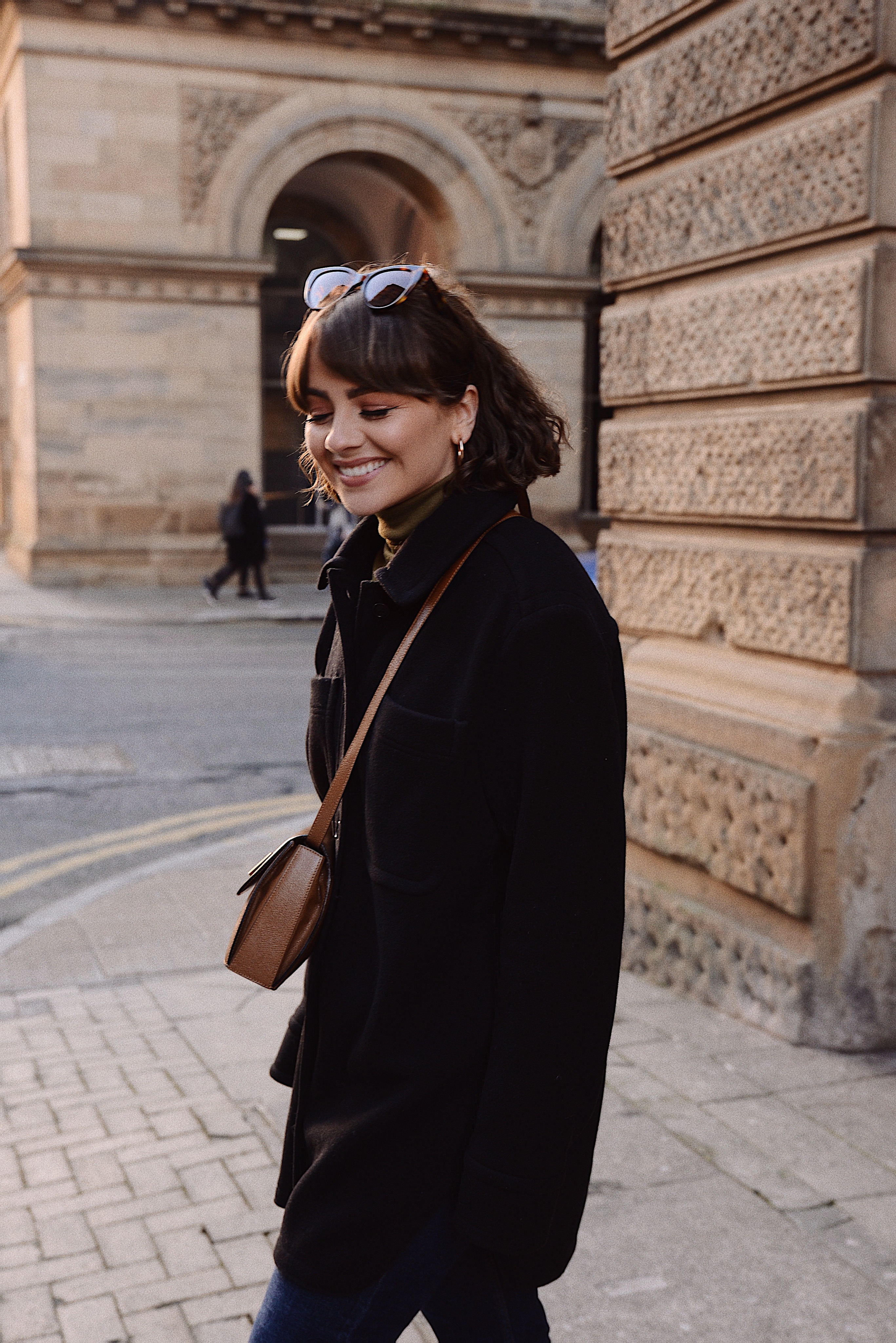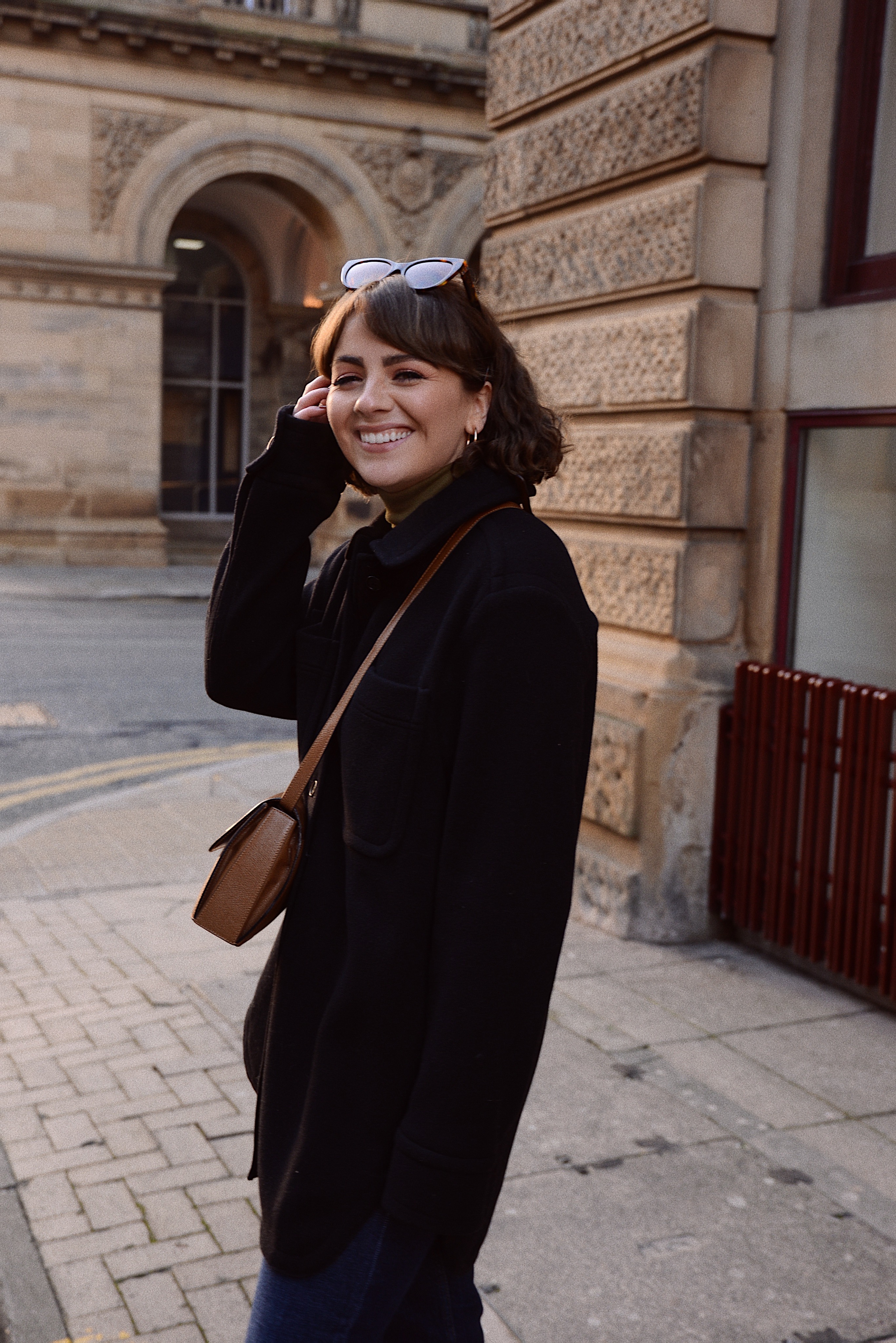 These A.P.C shoes have really been a godsend recently too. I just love how smart they look whilst being so comfortable to walk around in all day long. Unfortunately, I still can't find them online, but it's definitely worth checking your local store if you fancy trying them on for size. I've also linked some similar options below that all look just as lovely…
So there you have it! A simple city dwellers look to repeat time and time again – winter after winter.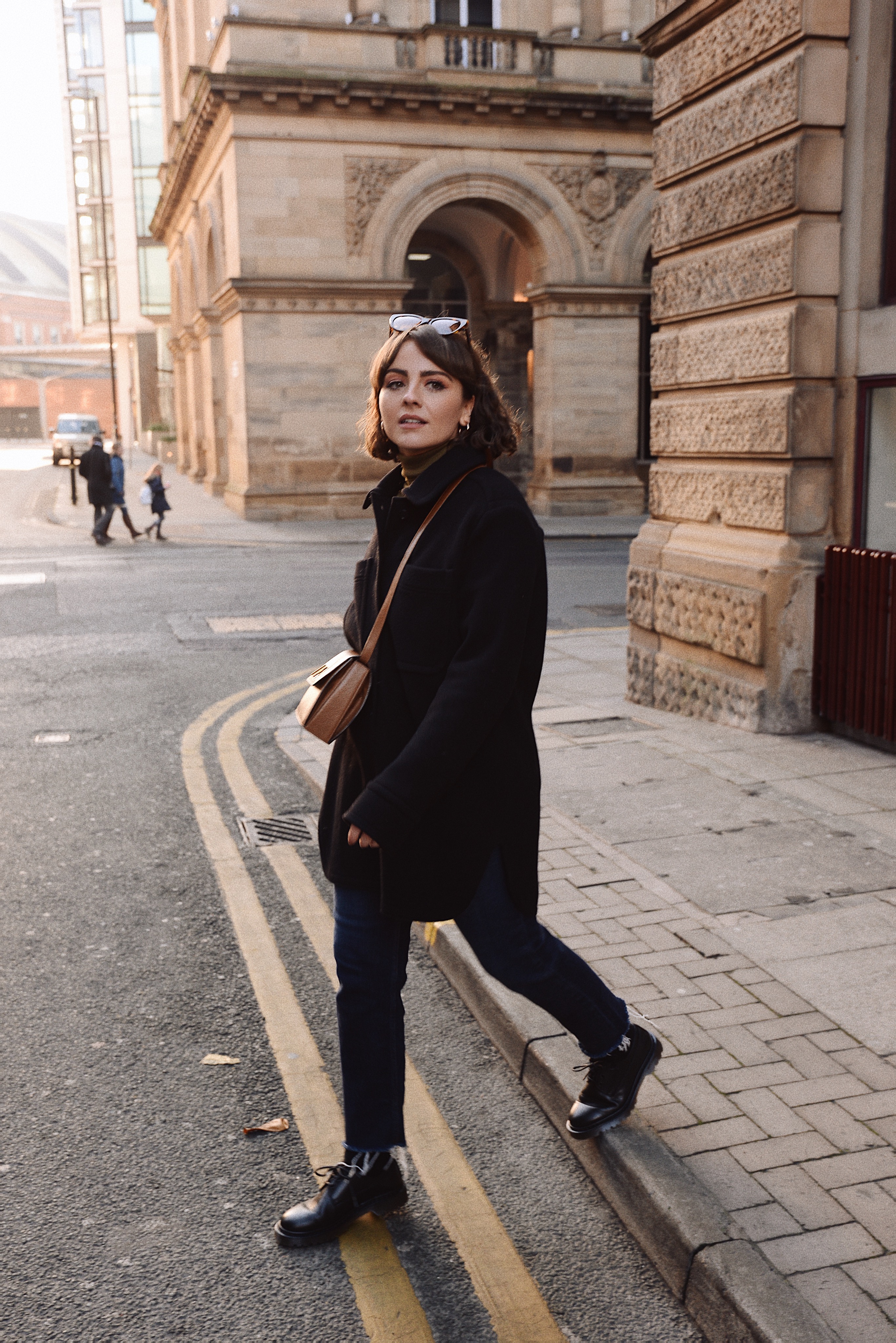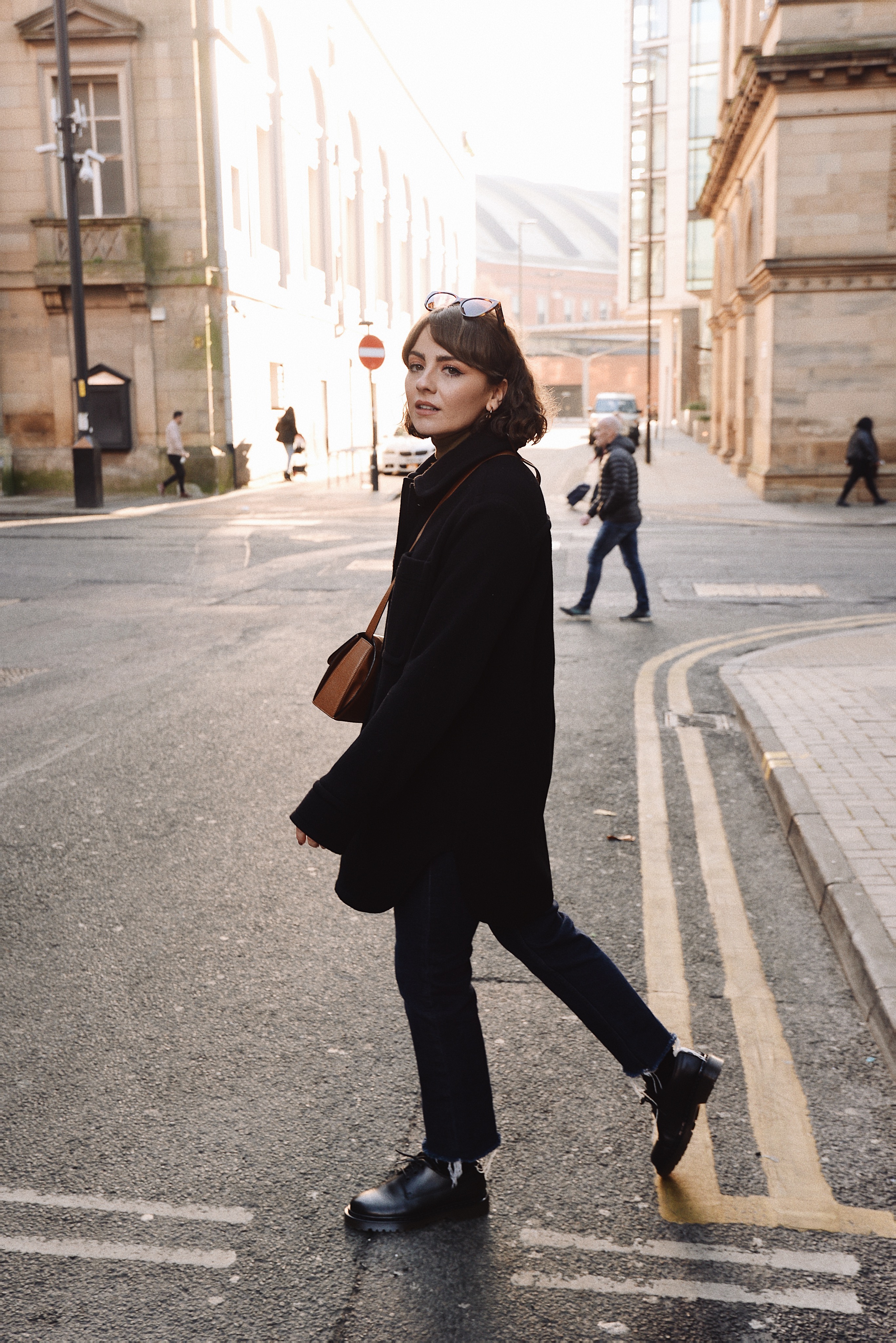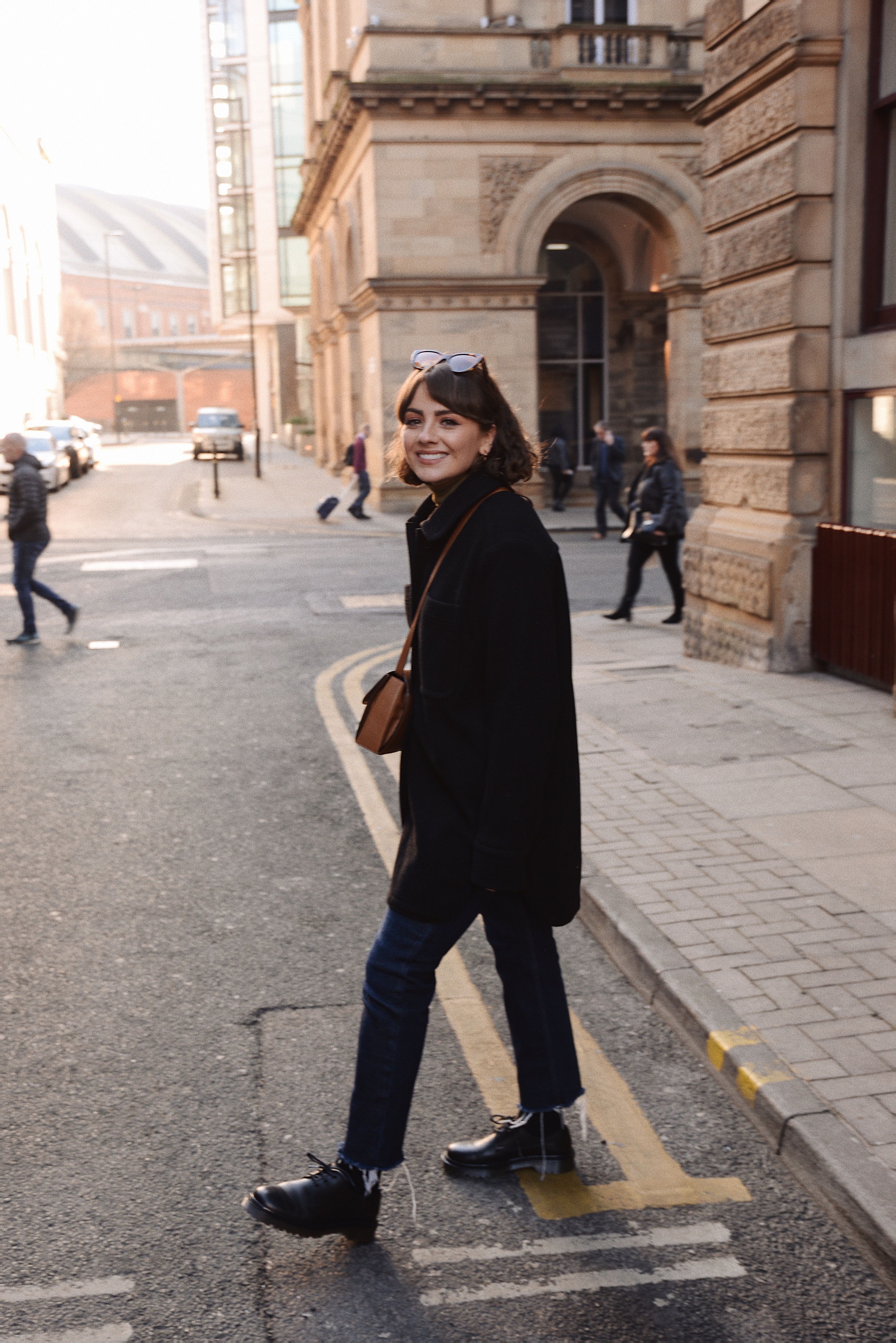 ---
Photographs taken by Catherine Booty 
Jacket c/o – Arket, Turtleneck – vintage (similar here), Jeans – ReDone, Shoes – A.P.C (sold out online/similar here), Bag – vintage Celine
SHOP THE LOOK