I get a lot of questions about where I like to source my vintage items and the answers are all usually the same. I've always been someone who spends hours at a time scrolling through the likes of eBay and Etsy – it sounds like a nightmare to some, but it's very much treasure hunting to me. The more time you invest, the quicker you stumble across some really curated boutiques that you'll return to time and time again…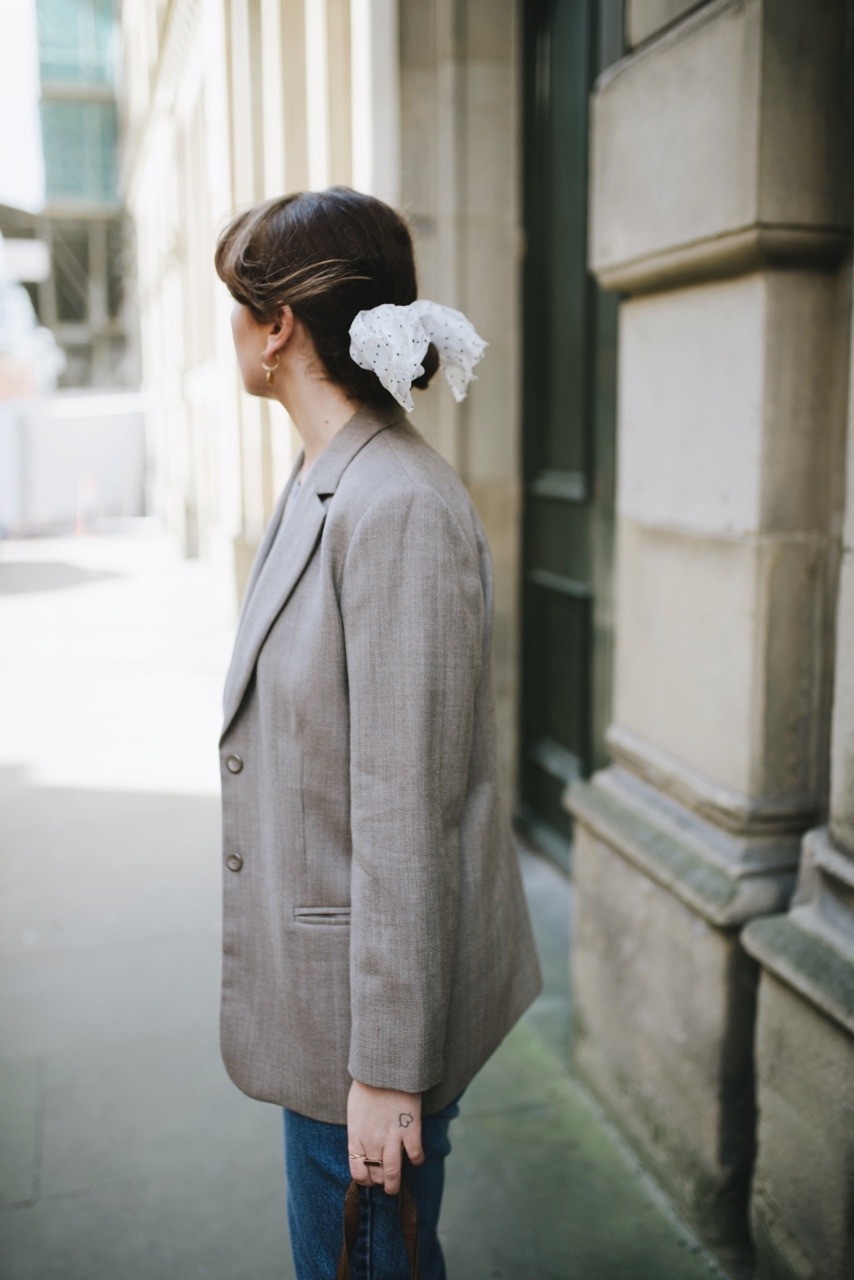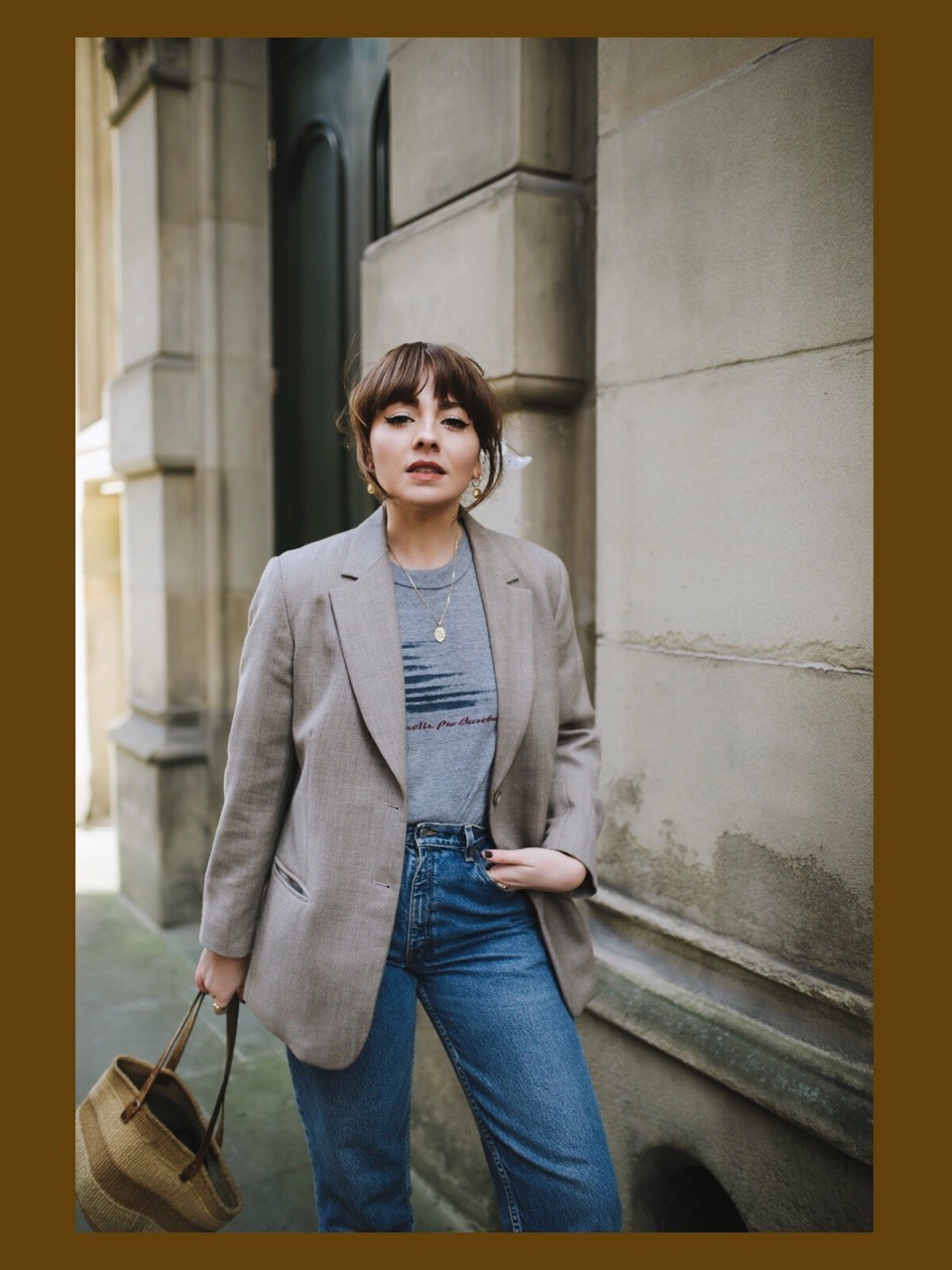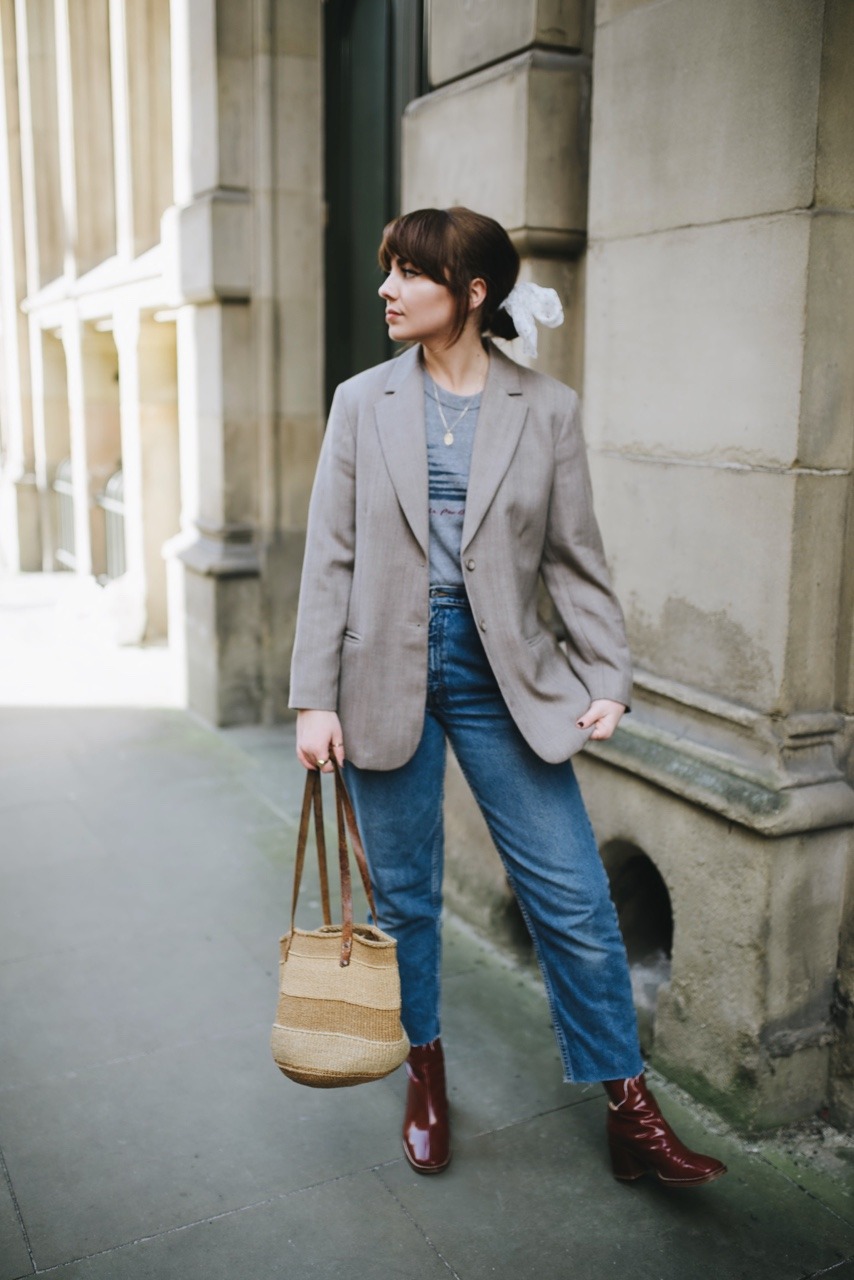 One of my recent discoveries on Etsy has been a little LA based boutique called Olive Vintage. I've already placed two orders in the last couple of months, and I've been checking back for new stock religiously. If you're anything like me and you love blazers, blouses, and vintage baseball T-shirts – this is your one stop shop. You'd really be surprised about how much you can get for your hard earned money on Etsy too – I buy most of our vintage homeware from Etsy and I've never been disappointed. I have a couple of really beautiful/wooden backed mid century style mirrors that I'm totally smitten with – I'm just hoping I don't smash them on the way to the new flat (eighty percent likely to happen). 
It's also the best place to buy things like copper clothing rails or vinyl stands that seem to cost a small fortune elsewhere. There's some really great sellers who source ethical materials and will custom make you furniture for any awkward corner of your home. I've always appreciated this as someone who rents, it means I can nearly always find a storage solution! That last sentence was probably the most boring grown up thing I've ever written, so I don't blame you if you've already nodded off…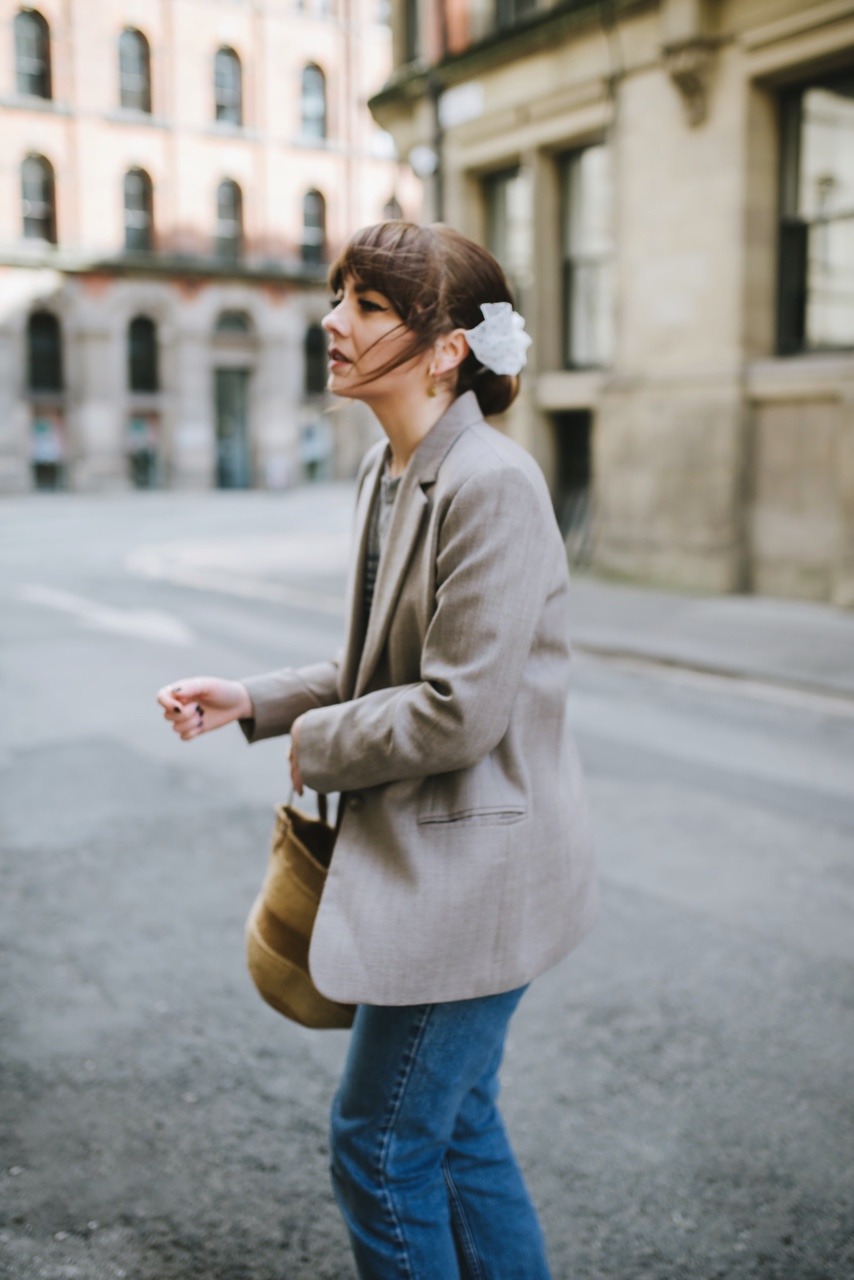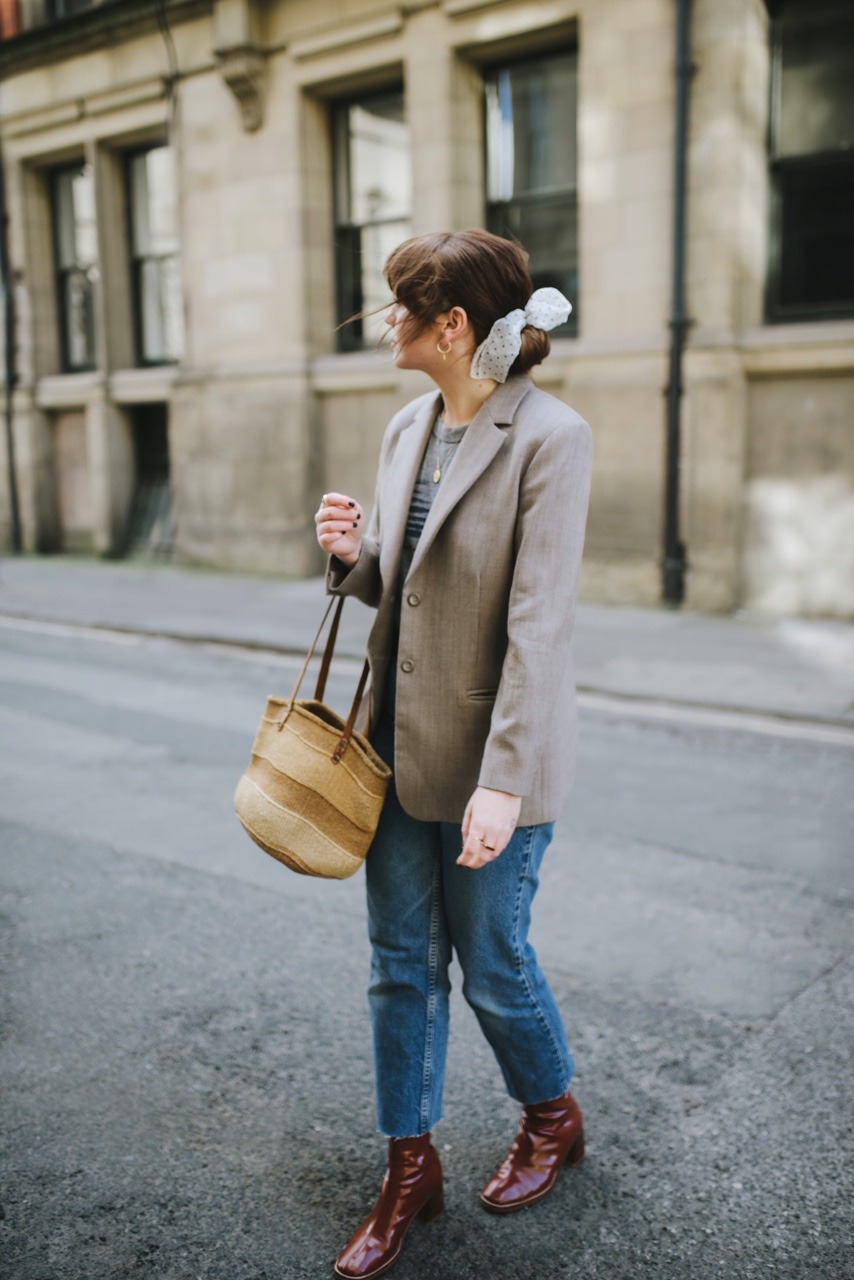 Anyway, check out of places like eBay, Etsy and Depop if you're trying to source some unique vintage pieces. I snapped up the above blazer and vintage tee from Olive Vintage and they are both my favourites. I also managed to get my hands on a silk stripe blouse and a creamy beige (almost yellow) blazer. I'm so excited to shoot them when the sun makes an appearance again – is anyone else seriously considering booking a one way flight to somewhere hot? It becomes such a burden when you rely on the weather being decent one day out of the week so that you can shoot new content, first world problems and all but it's definitely a Debbie downer when you have lots of ideas you want to bring to life.
That aside, it's a great excuse to start a vintage shopping spree and snap up some serious wardrobe staples. The chances are if you've seen a blazer you're obsessed with but can't currently justify, there will be an exact replica hanging somewhere in a vintage store waiting to be found. That's the thing about fashion, everything tends to come back around…
Alice x
---
Photographs by Adriana
T-shirt & Blazer | Olive Vintage
Jeans | vintage Levi (similar here) 
Boots | Miista
Bag | Beyond Retro (similar here & here) 
SHOP THE LOOK