*This blog post features a complimentary press stay from Foxhill Manor. All thoughts and images are my own as always! 
Last week I was invited for a little midweek staycation in the Cotswolds. We got the train down to Evesham and jumped in a taxi to the beautiful Foxhill Manor estate. I've previously stayed at one of their sister hotels (The Fish) so I knew just how amazing the grounds were, and felt very excited to be asked back! The countryside always encourages me to switch off, but I wasn't quite prepared for how much I'd fall in love with the 'home-from-home' charm and cosiness of this place…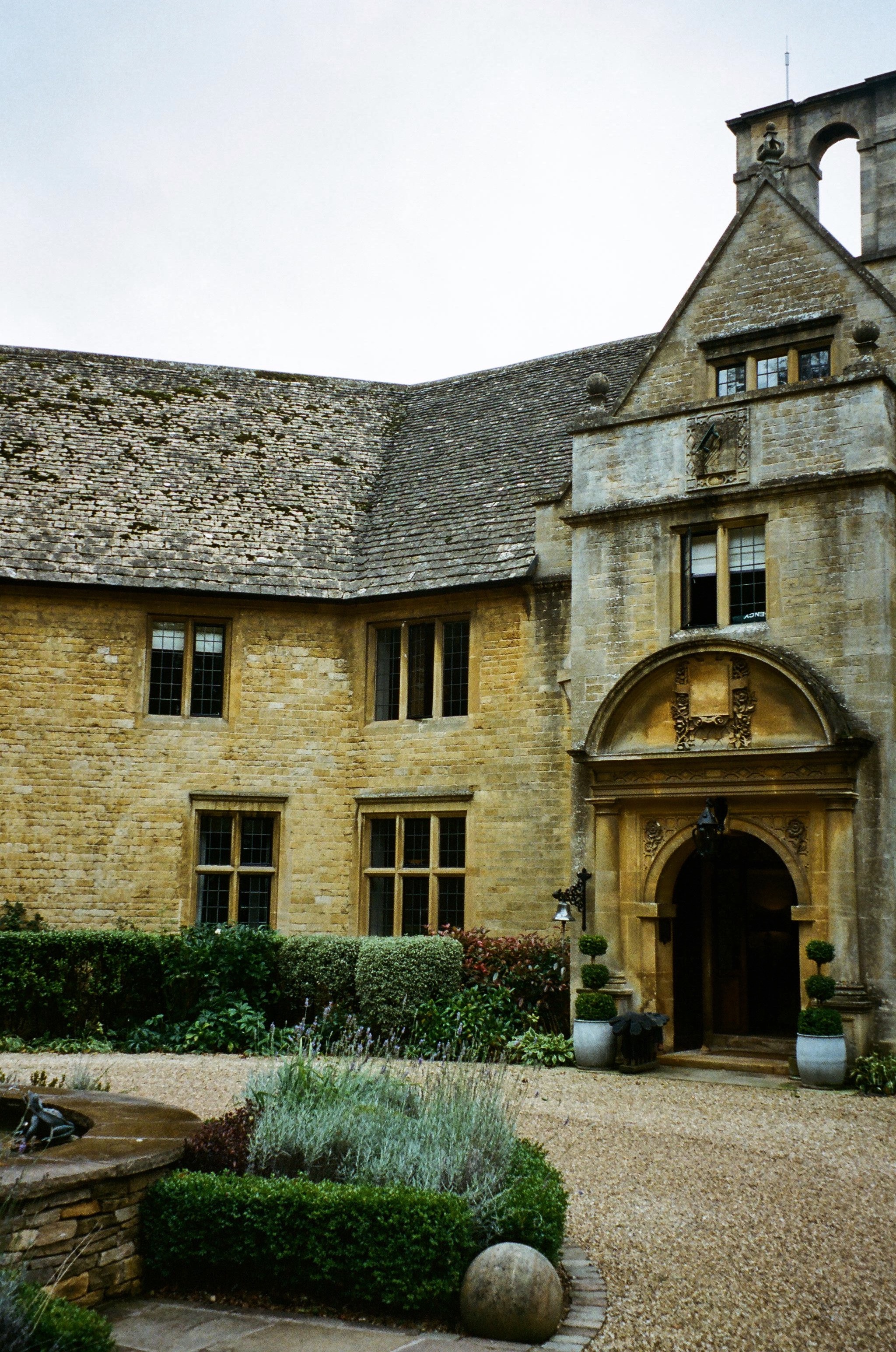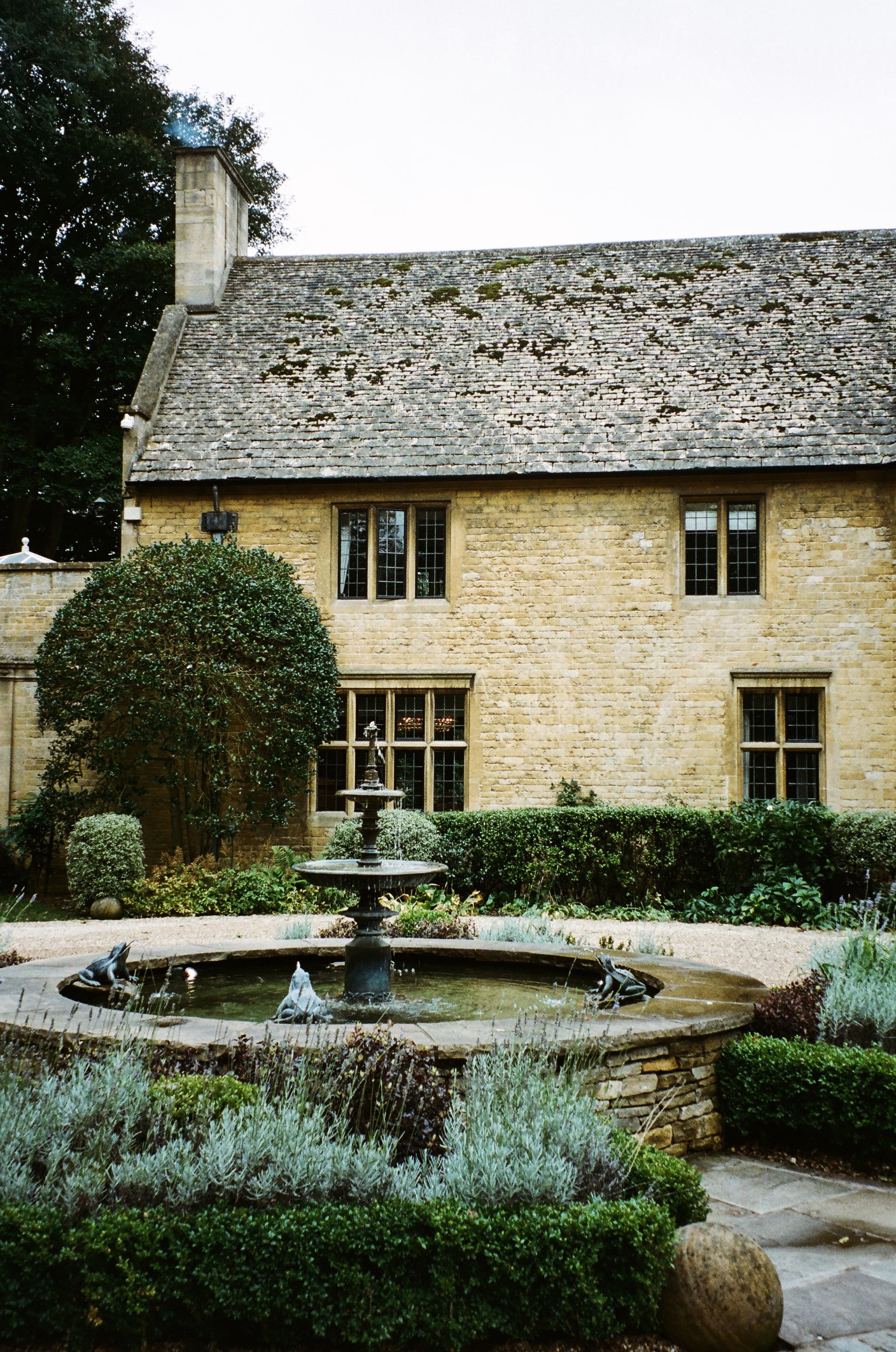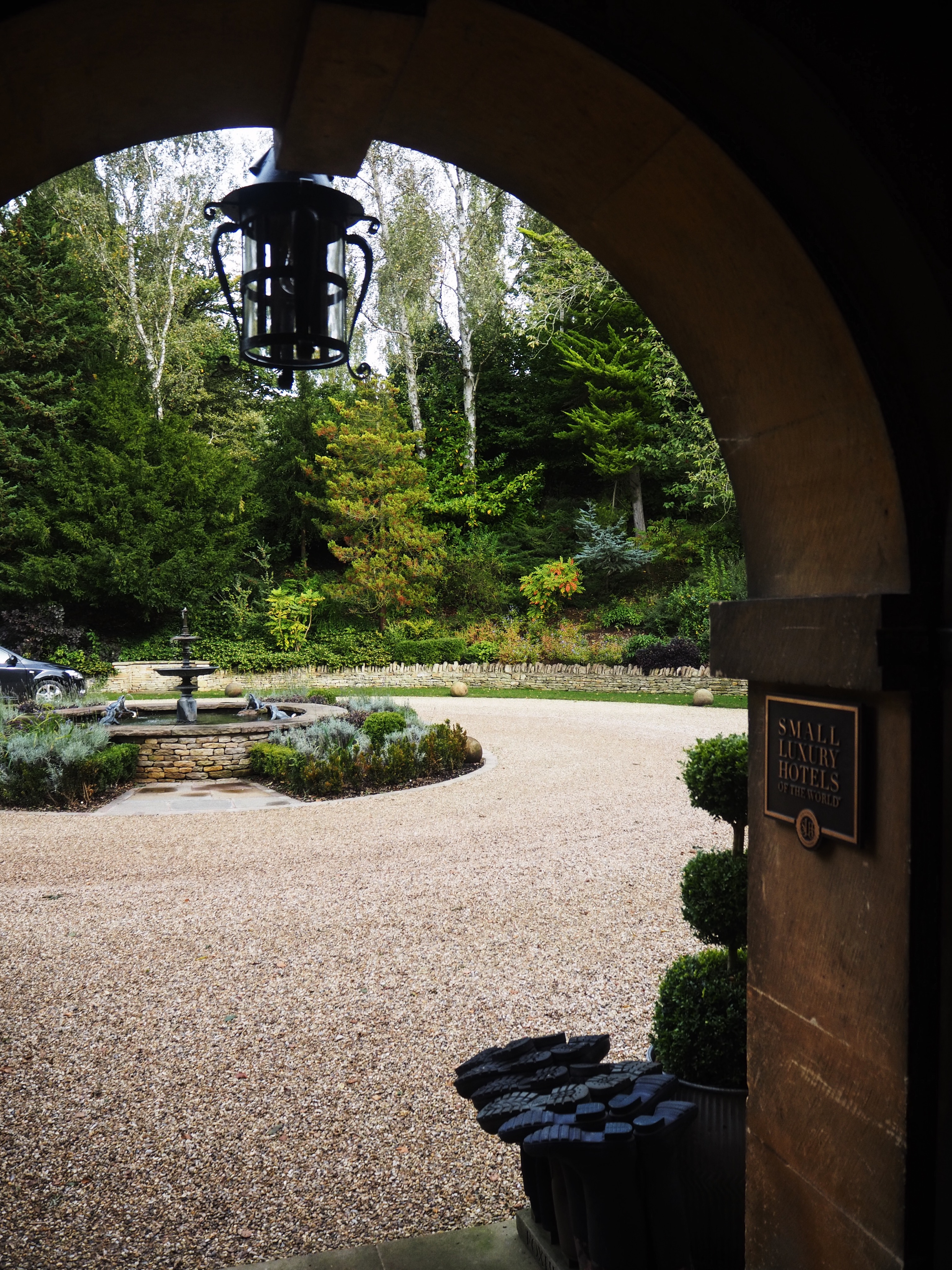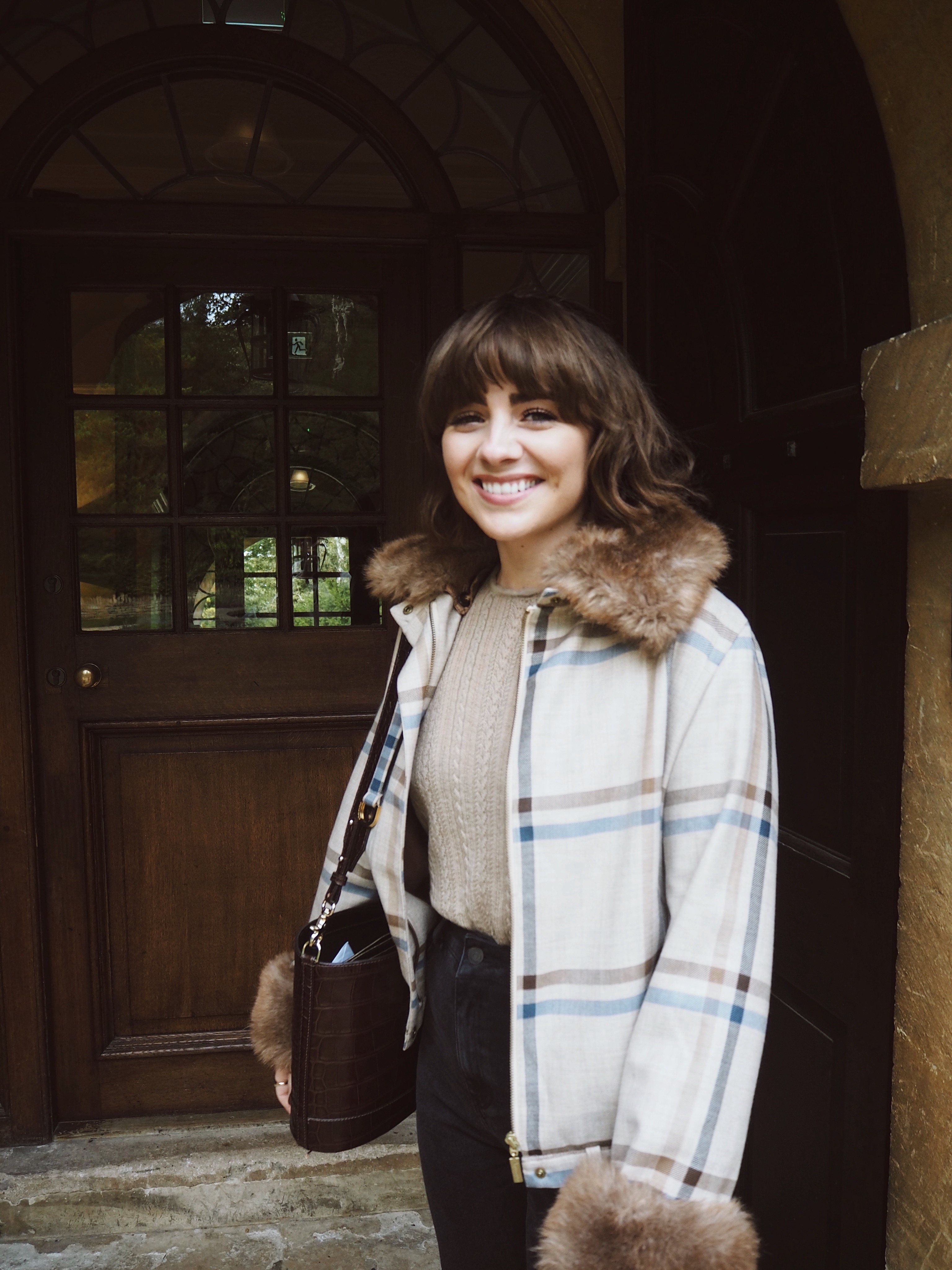 Foxhill is unlike any other hotel I've ever been to, and I think it might even be my favourite UK based hotel that I've ever had the pleasure of visiting! It manages to be laid back, efficient, and well organised all at once. It's a real sort of homely magic that the staff manage to pull off, and you really start to forget that you're staying in a hotel at all…
Firstly, there's no reception or check in area which seems strange at first. You're greeted when you arrive and your bags are swiftly taken up to your room before the grand tour of the house is given. There's no set areas for eating or drinking. Instead? An abundance of cosy/well decorated nooks that you can choose from at any time of day. There's fresh cakes made everyday that you can help yourself to, and a fully stocked pantry with drinks and snacks that you can take back to your room. There's also a generous bar area in one of the main lounges, and all types of board games available to accompany post dinner drinks by the crackling fire. There's really nothing better than Scrabble with a side of Amaretto on a cosy autumnal evening…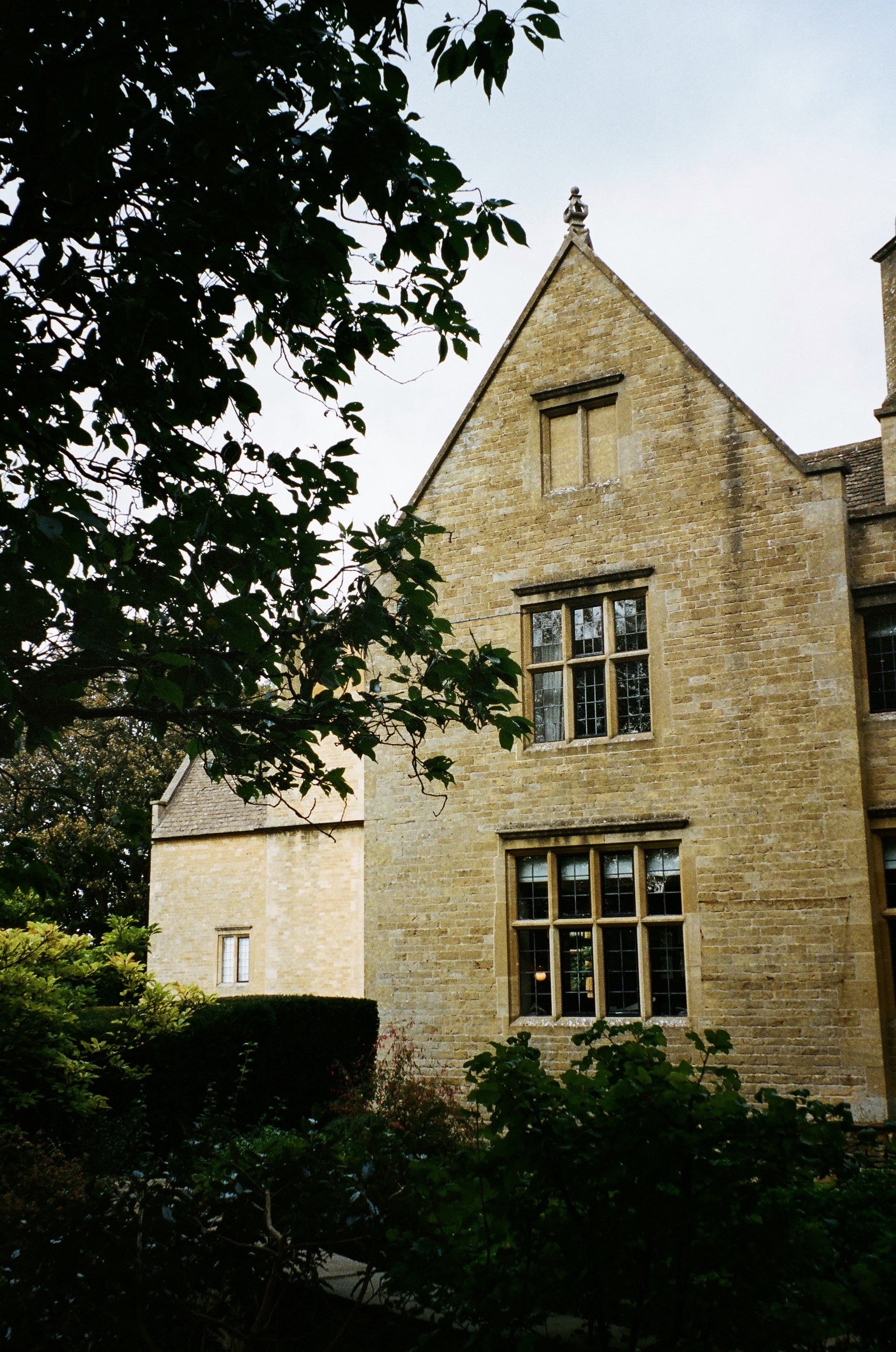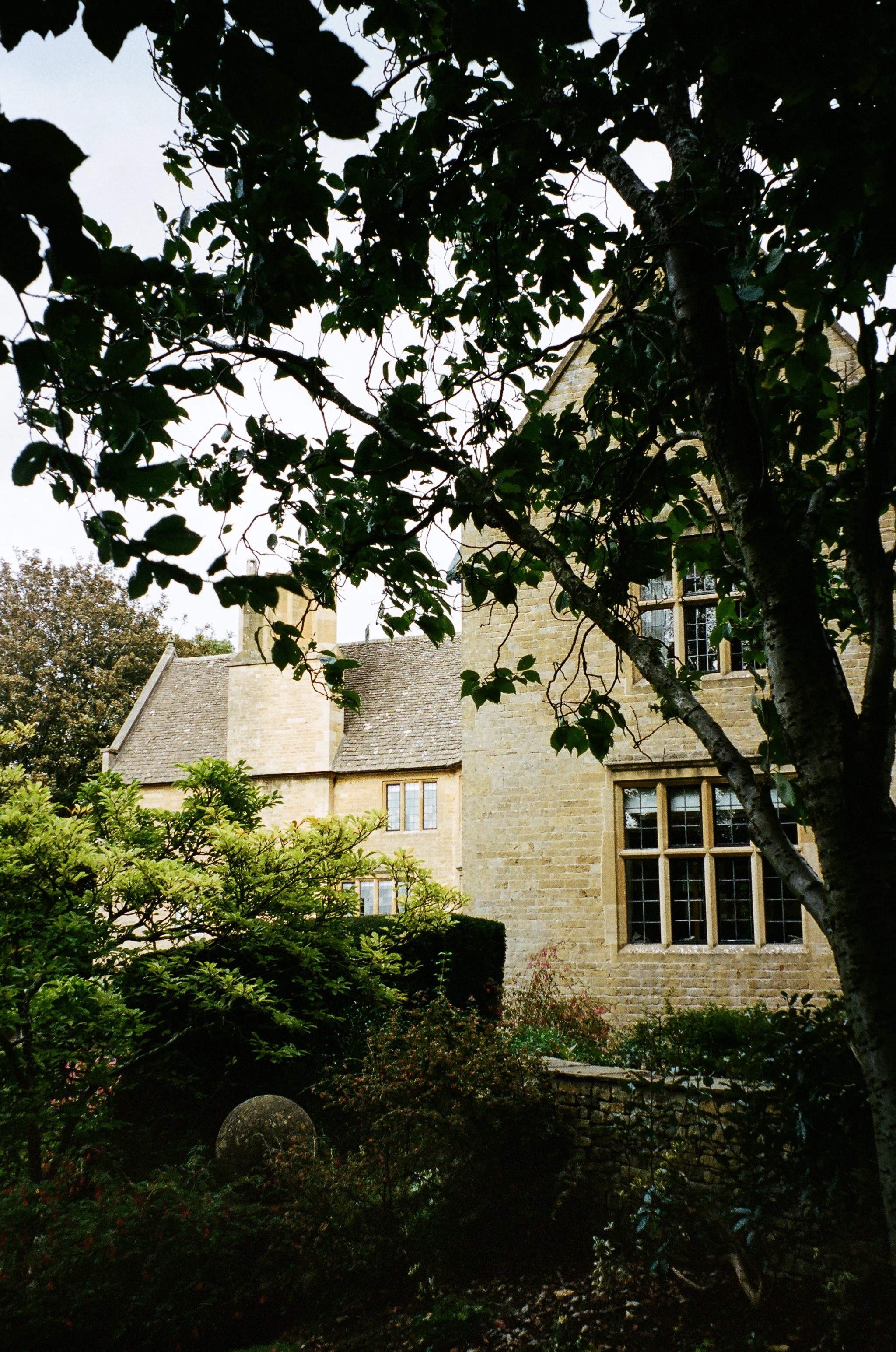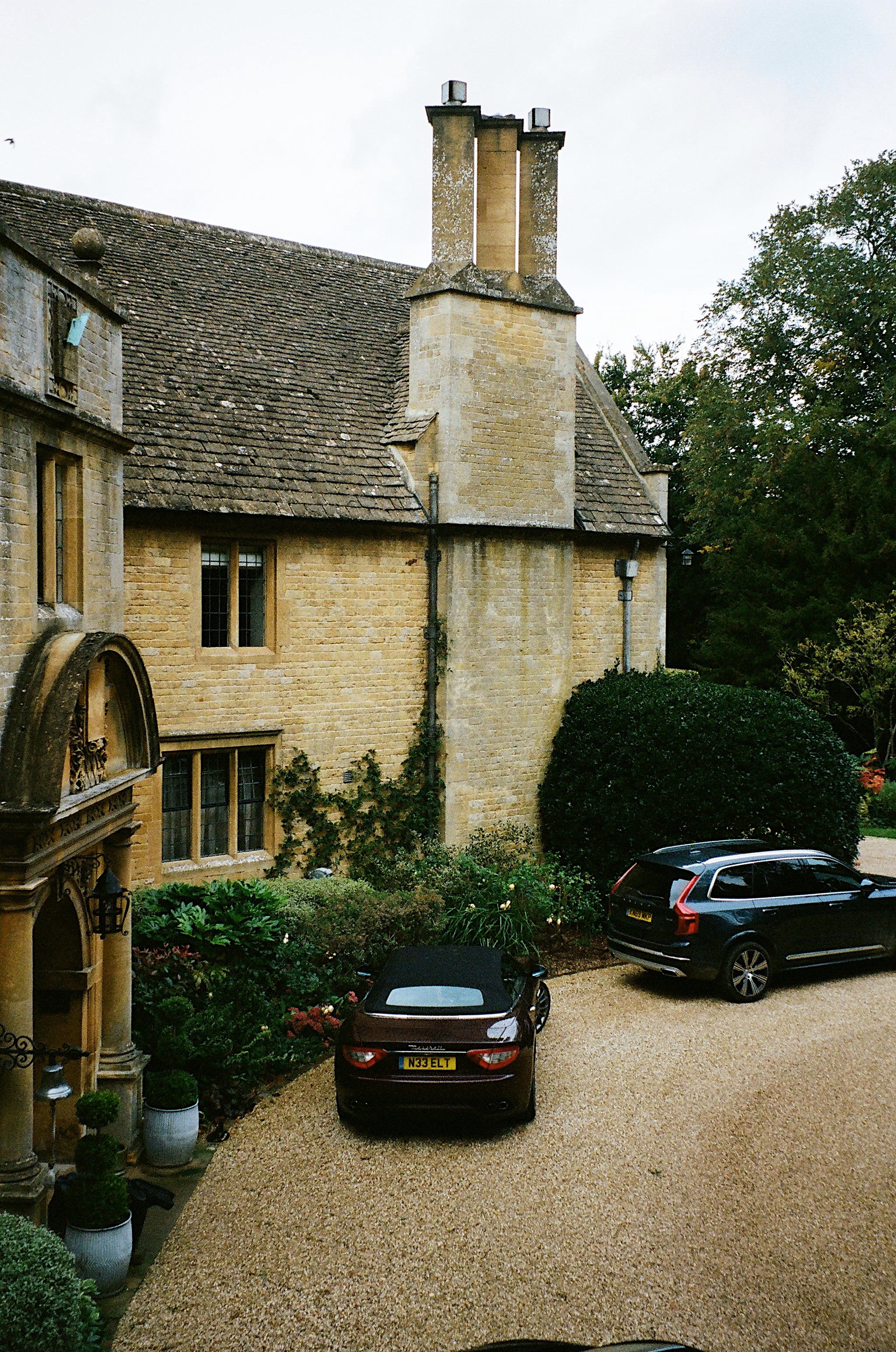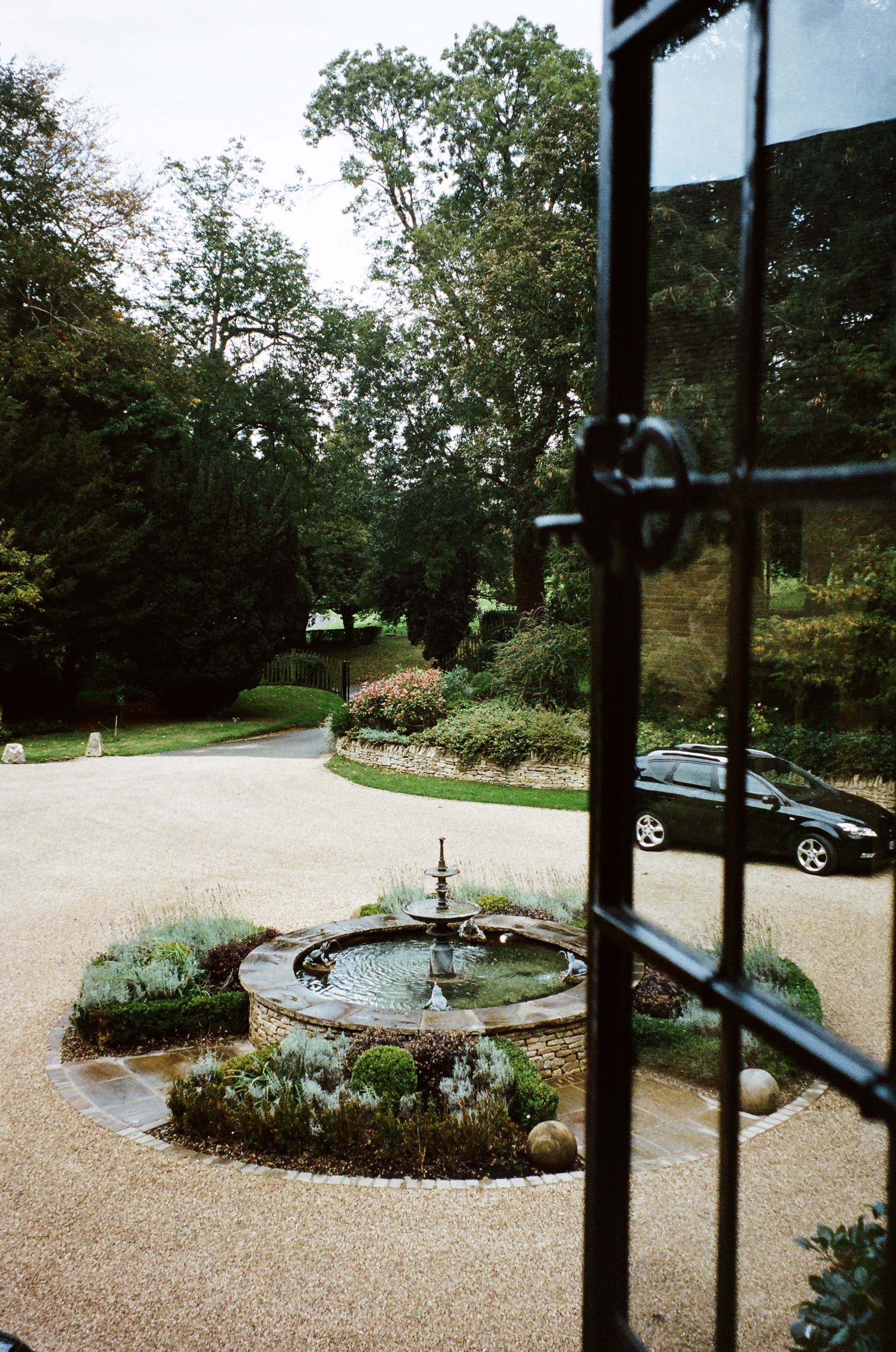 Secondly, there's no set menu or eating times at Foxhill. You get to meet the chef as soon as you arrive and build your own menu for the entirety of your stay. They will literally cook you up anything you want, and you can eat it wherever you want in the house. One night we had dinner by the fire in the main lounge, and then got our desserts sent up to the room – absolute heaven!
The food has to be some of the best I've ever tasted too. Everything we ate was so well presented but still had a cosy countryside warmth at the heart of it. It was great to stay somewhere where you don't have to be up at a specific time for breakfast too. You can wake up anytime of the day and order it to your room, or even sit in your favourite spot downstairs and have breakfast for dinner. It's these little luxuries that really make the whole place feel so warm and inviting. It really feels like a retreat from city life with absolutely no need to glance at the time…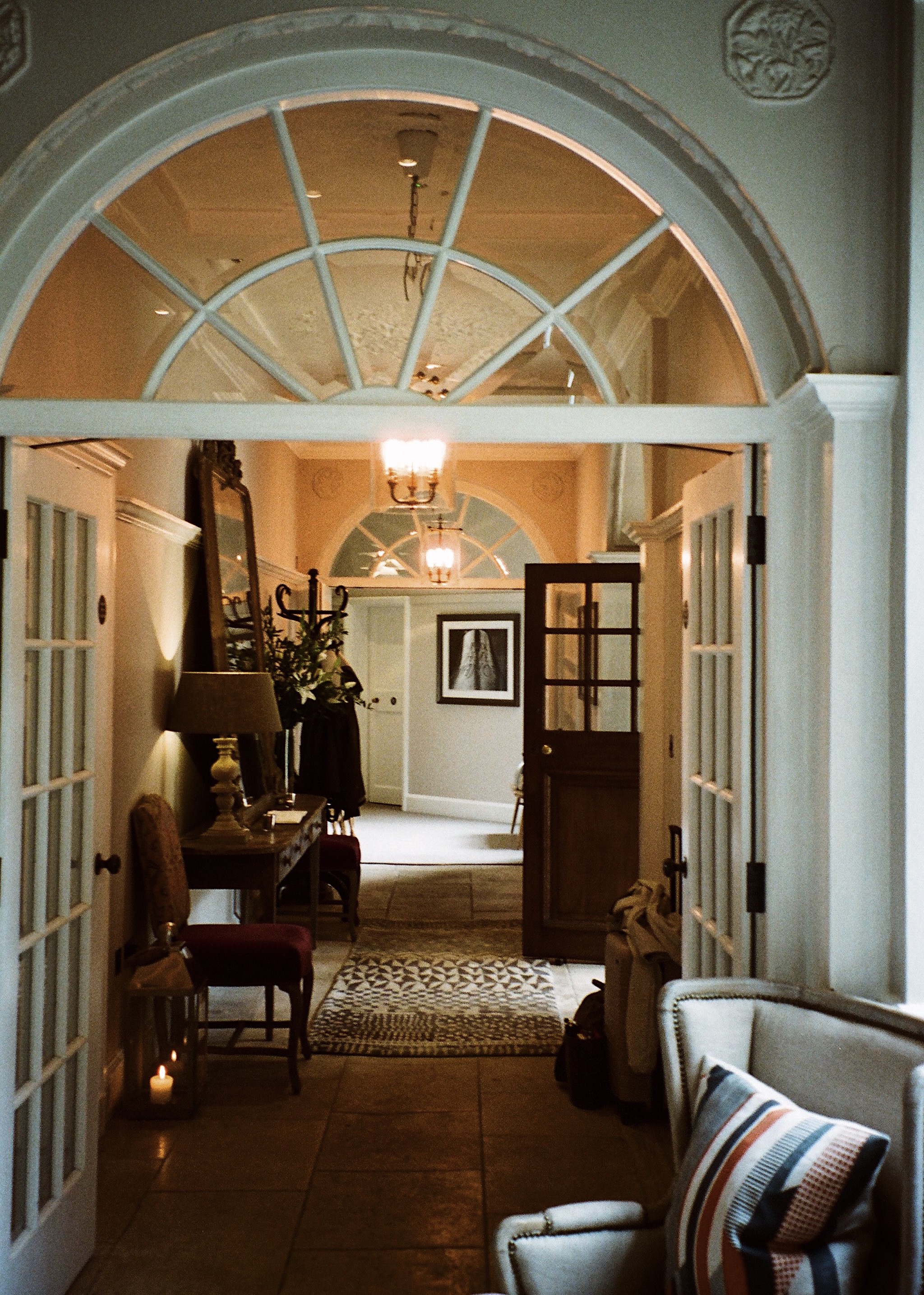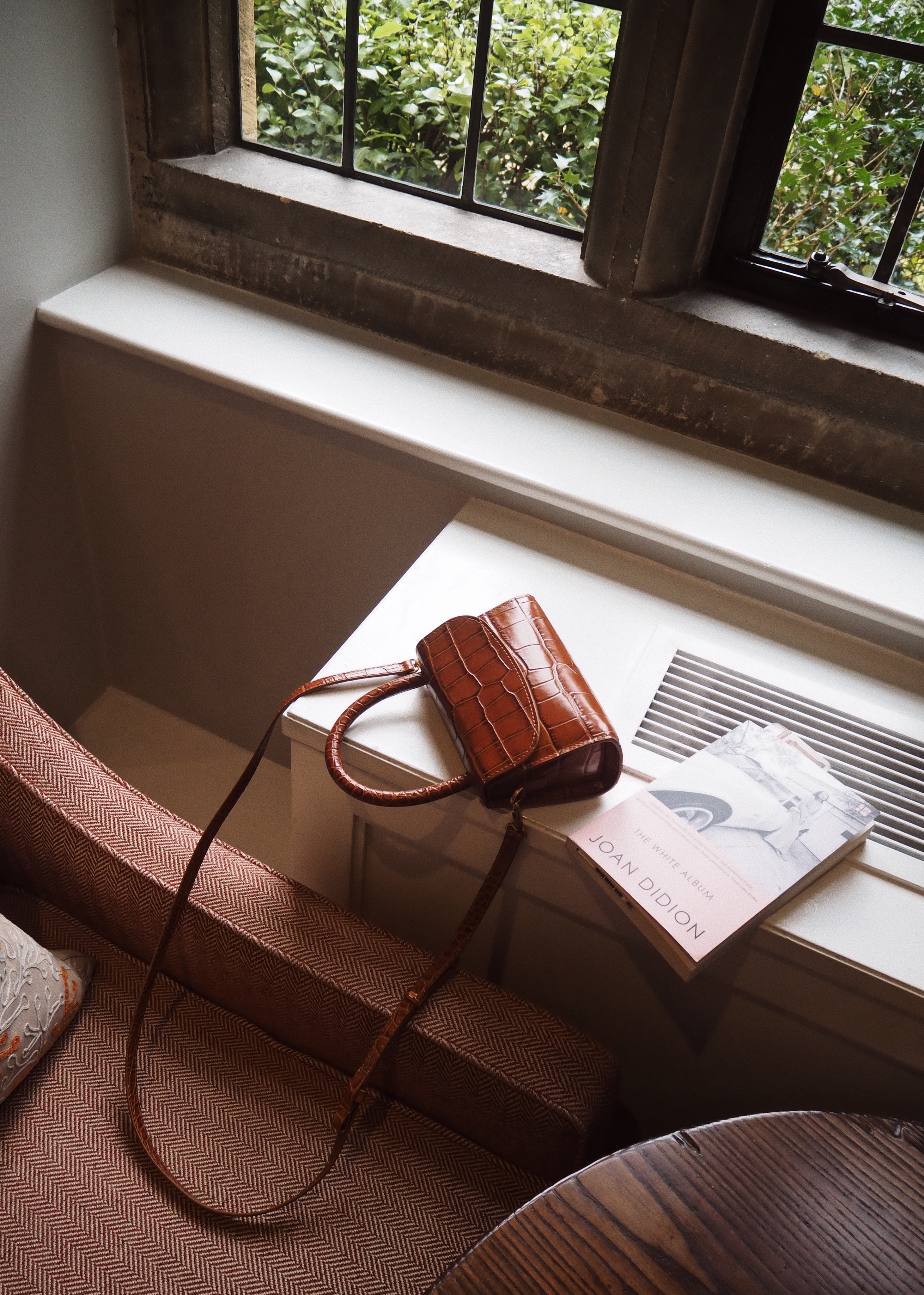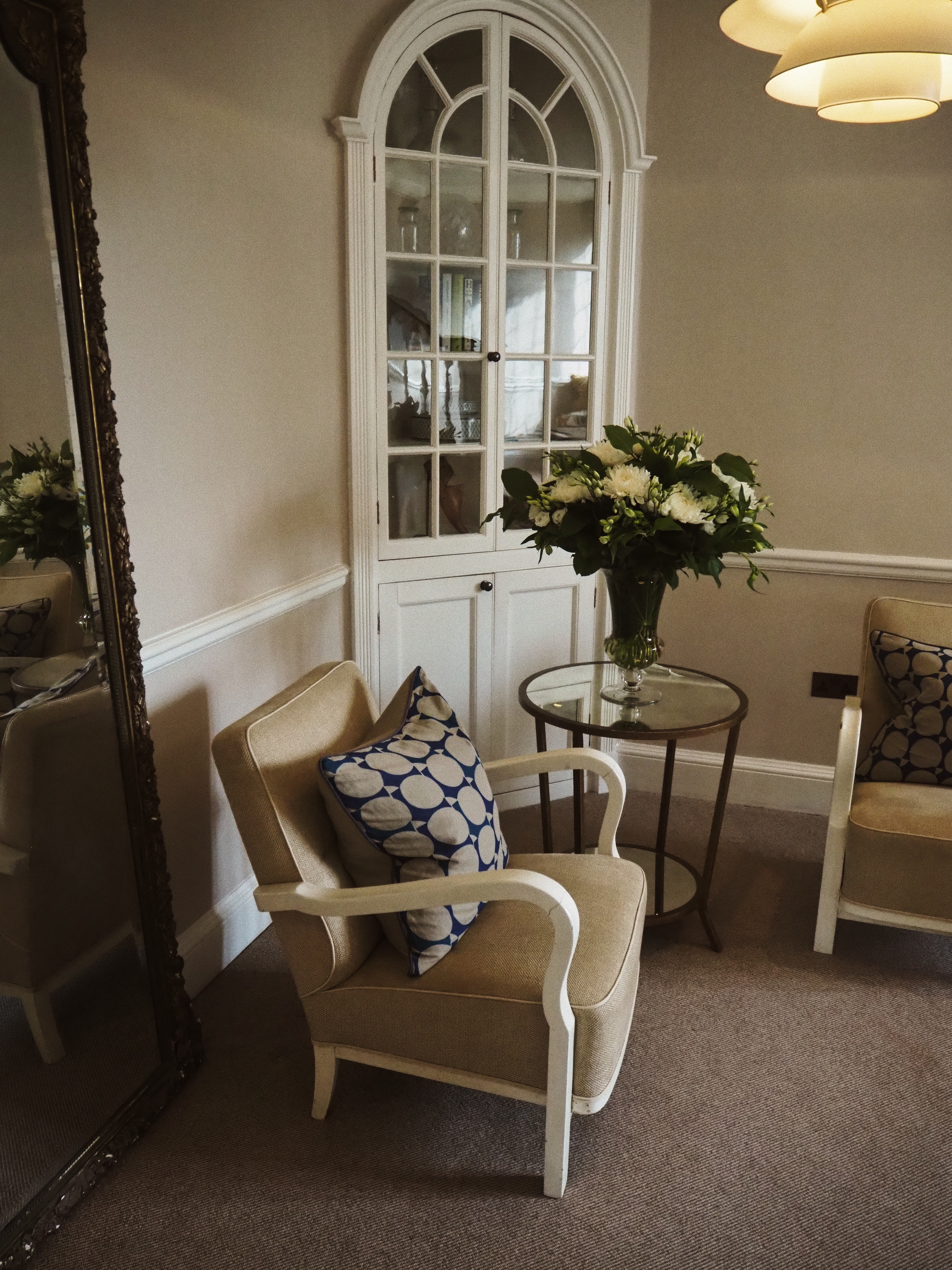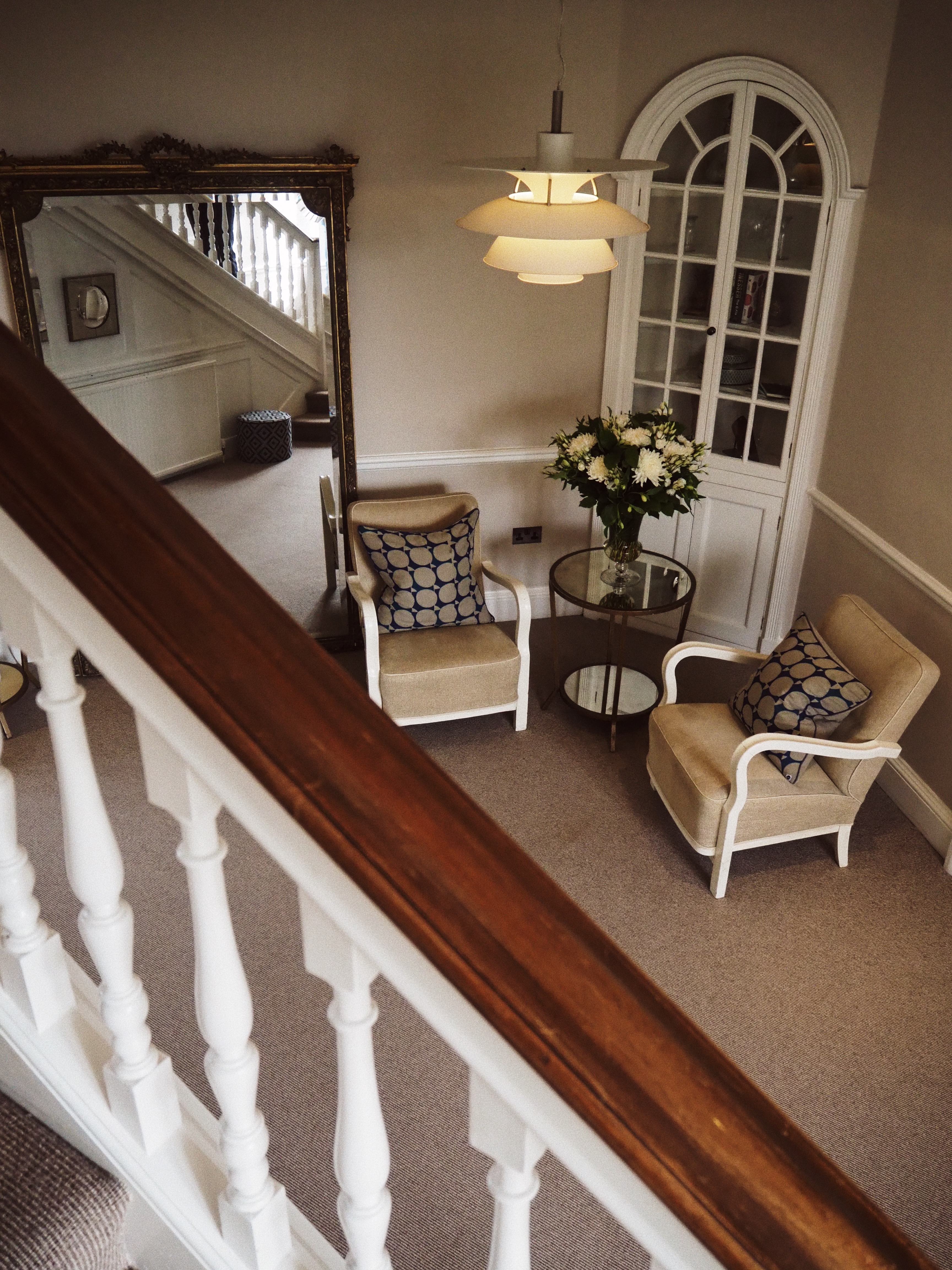 You're also free to use the spa facilities situated over at Dormy House (the third hotel on the estate), as well as any of the other restaurants on the grounds. I'd definitely recommend looking into the other hotels on the estate because they are all unique in their own way, and each of them offers a different way to experience the surrounding countryside. Whether it's a quirky treehouse stay that you're after, or a luxurious spa weekend…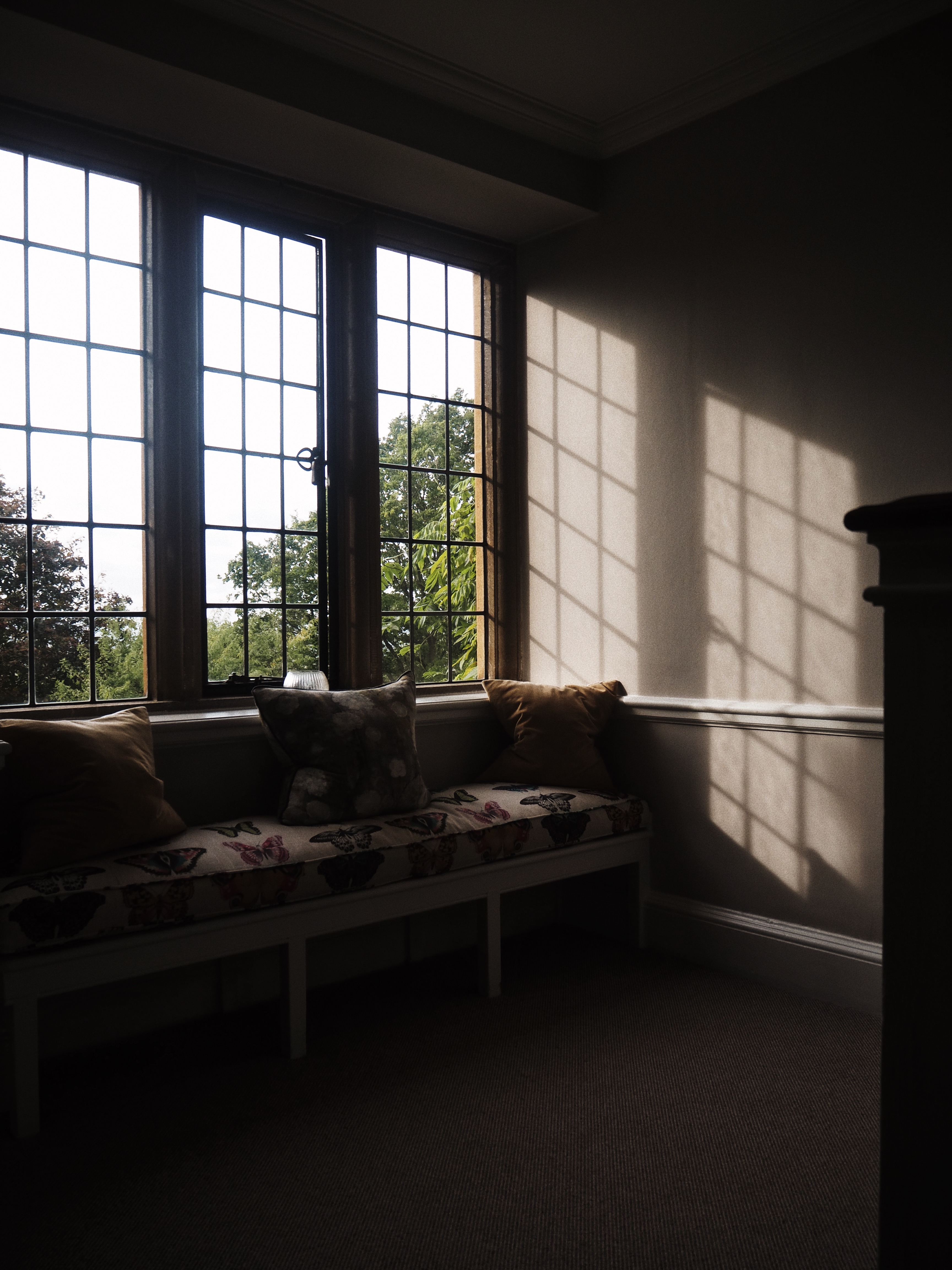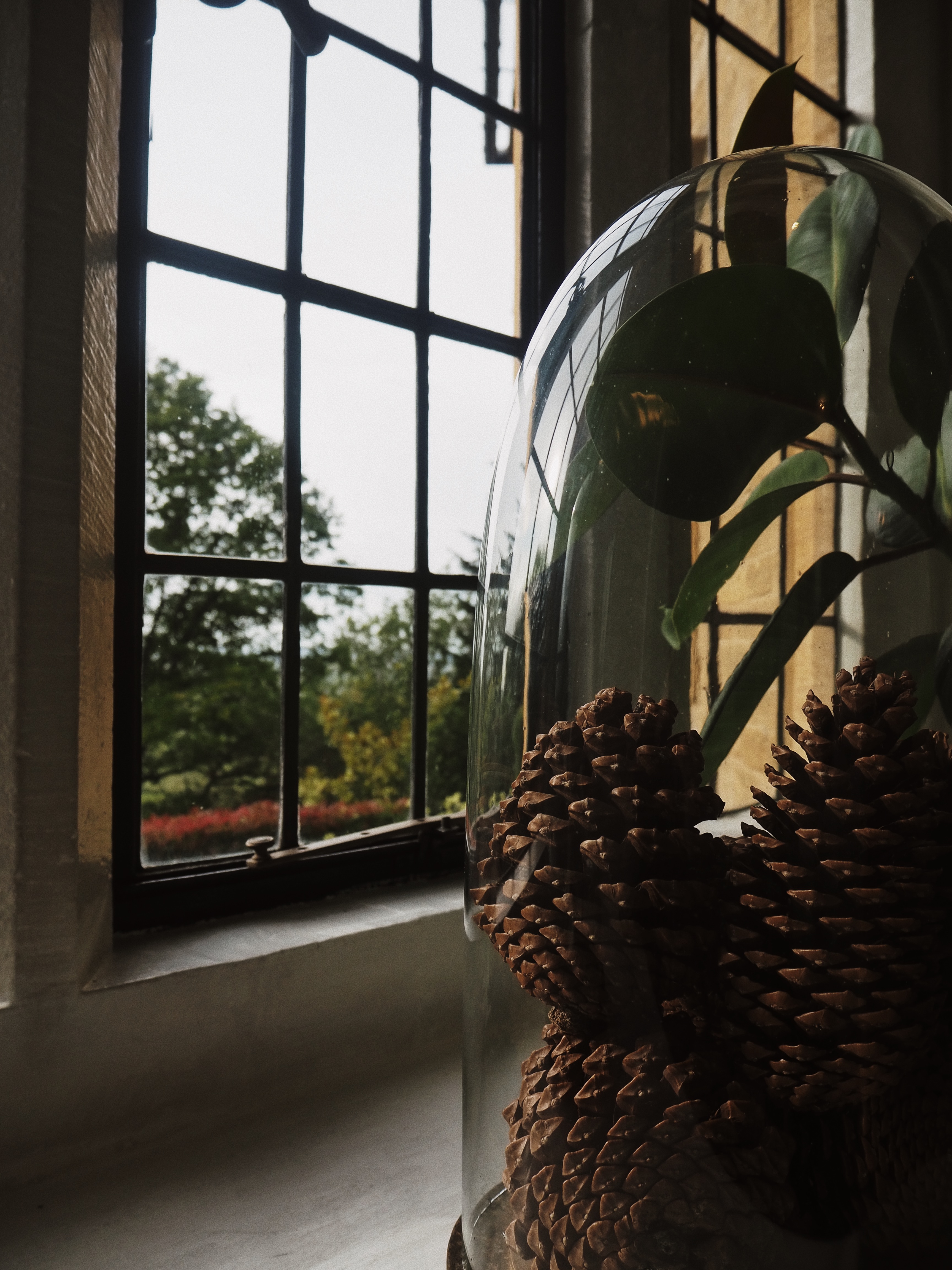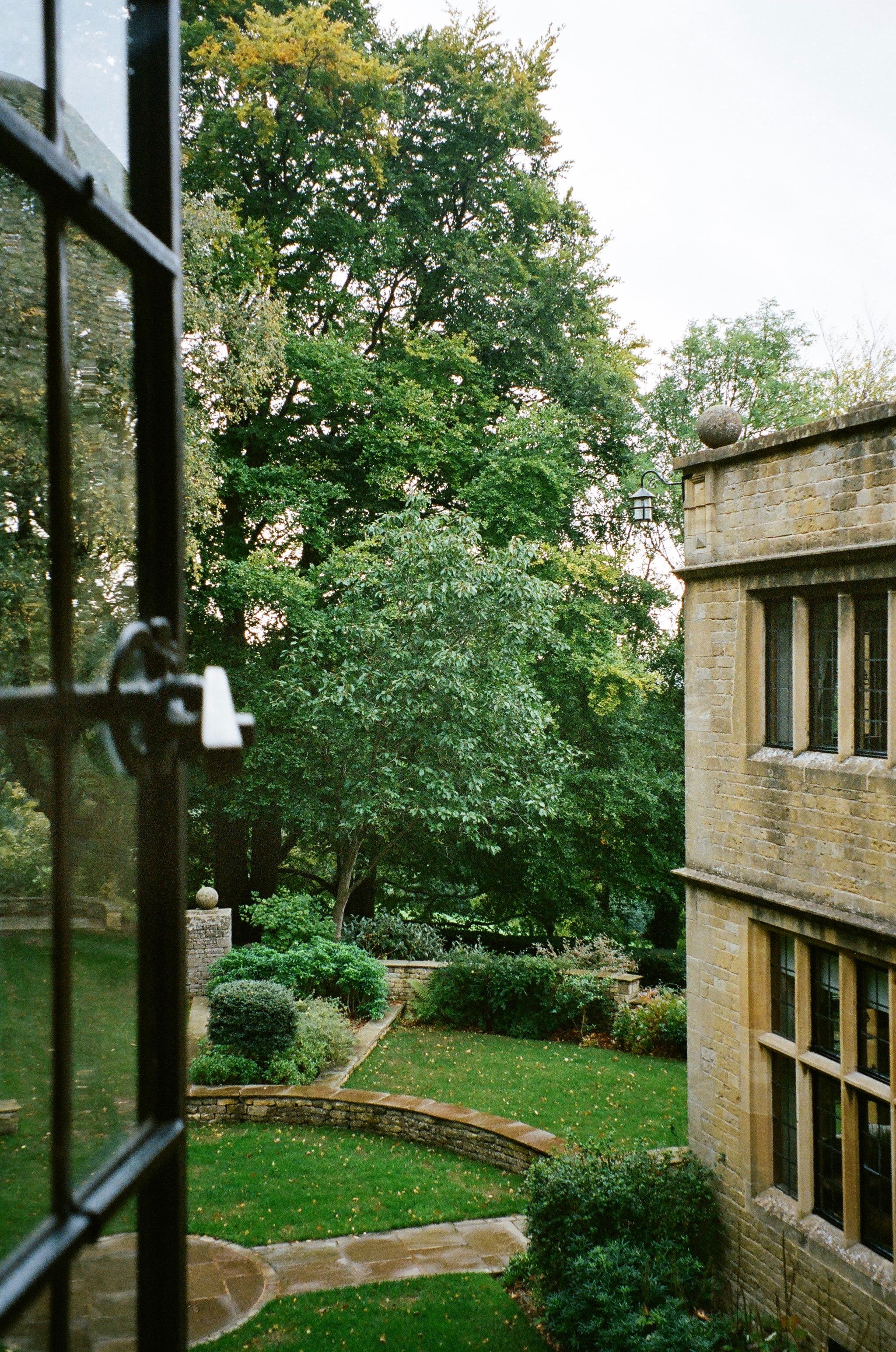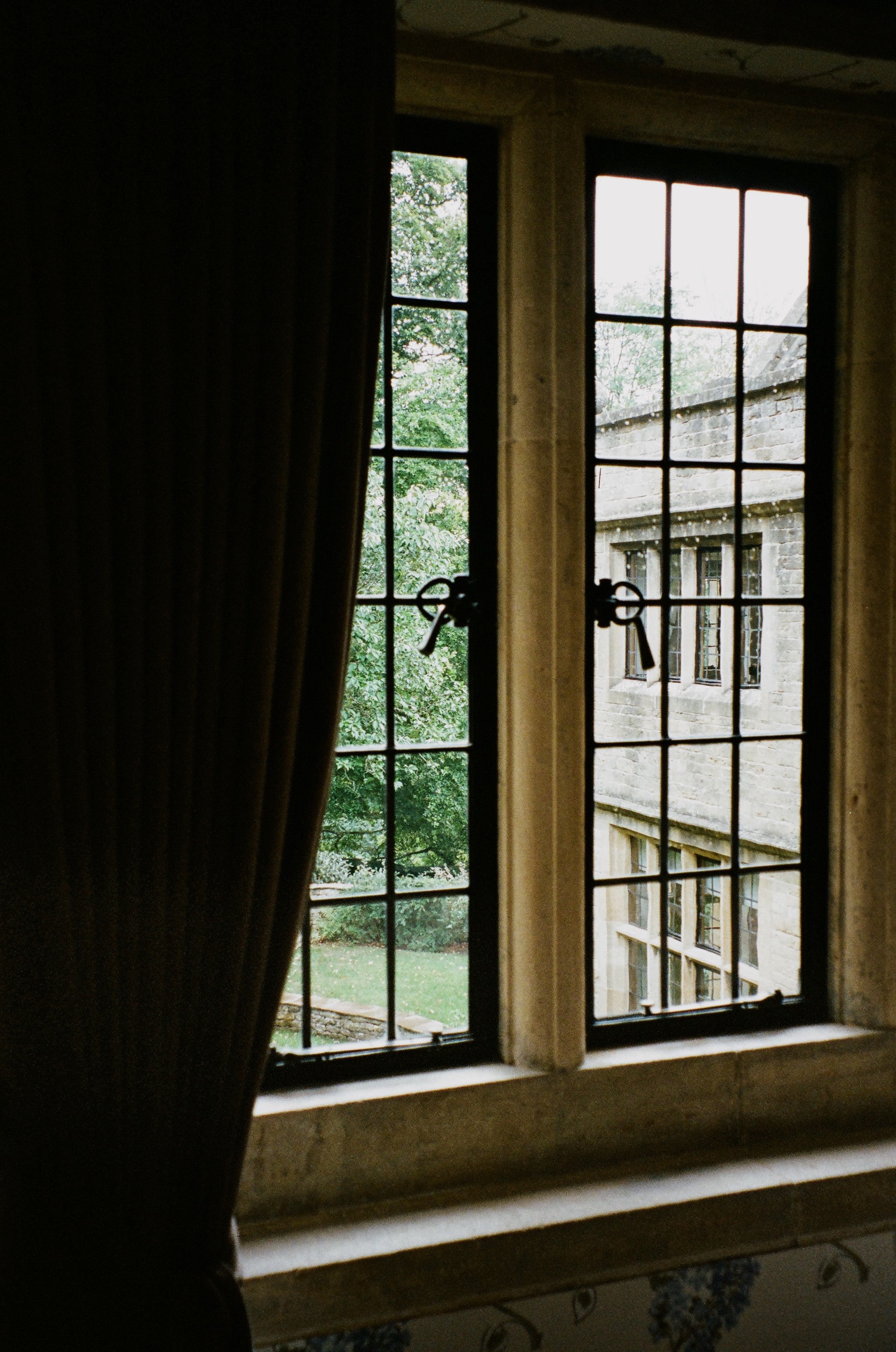 I had a pretty bad cold for the duration of our stay, but there's really no better place to order snacks to the room and be tucked up in bed by 8pm. I spent my time lazing in the roll top bath with a book, or exploring the grounds for a bit of much needed fresh countryside air. We stayed in the 'Willow' room which had more than enough space for two people, and also happened to overlook the lush green gardens…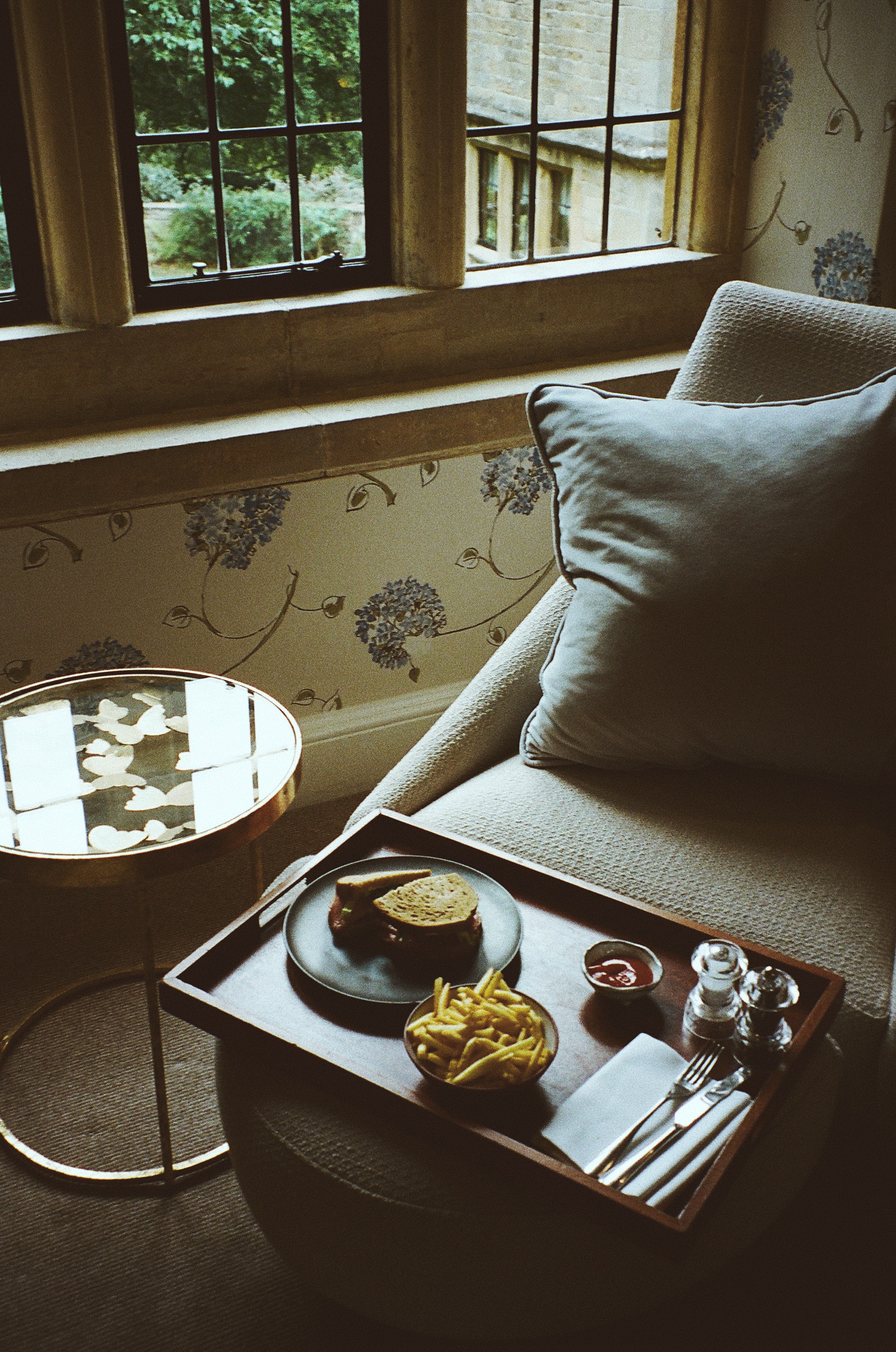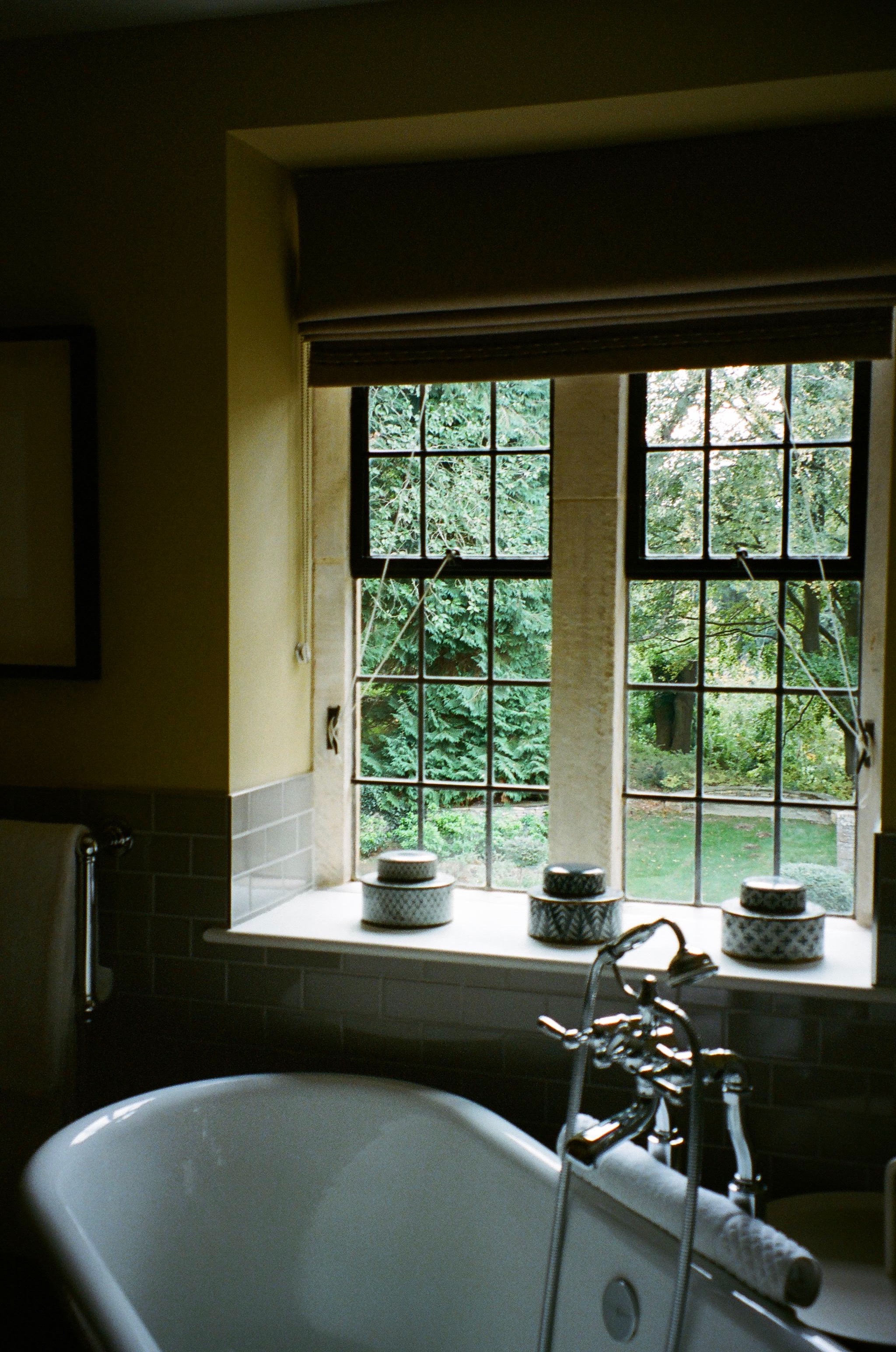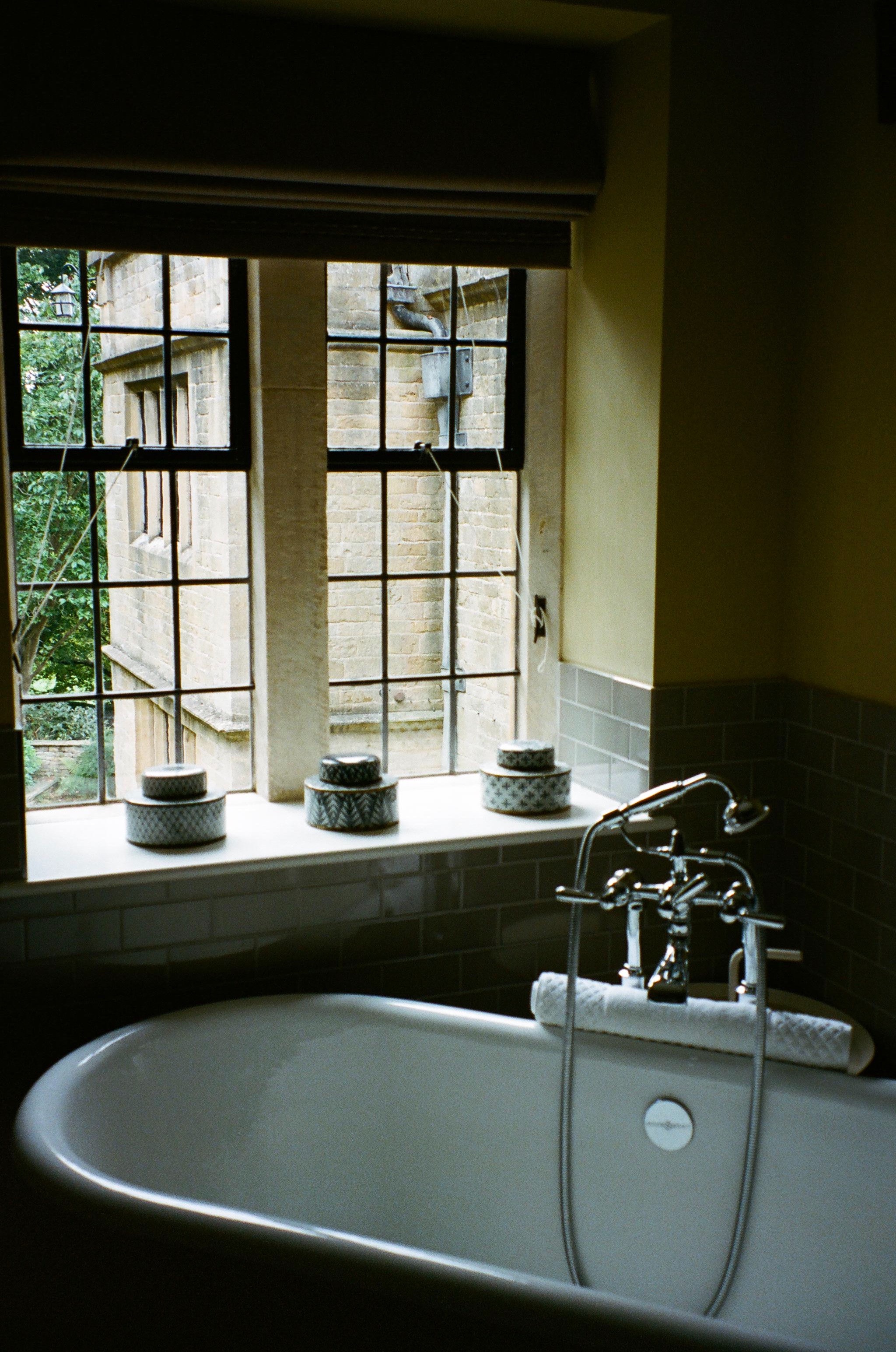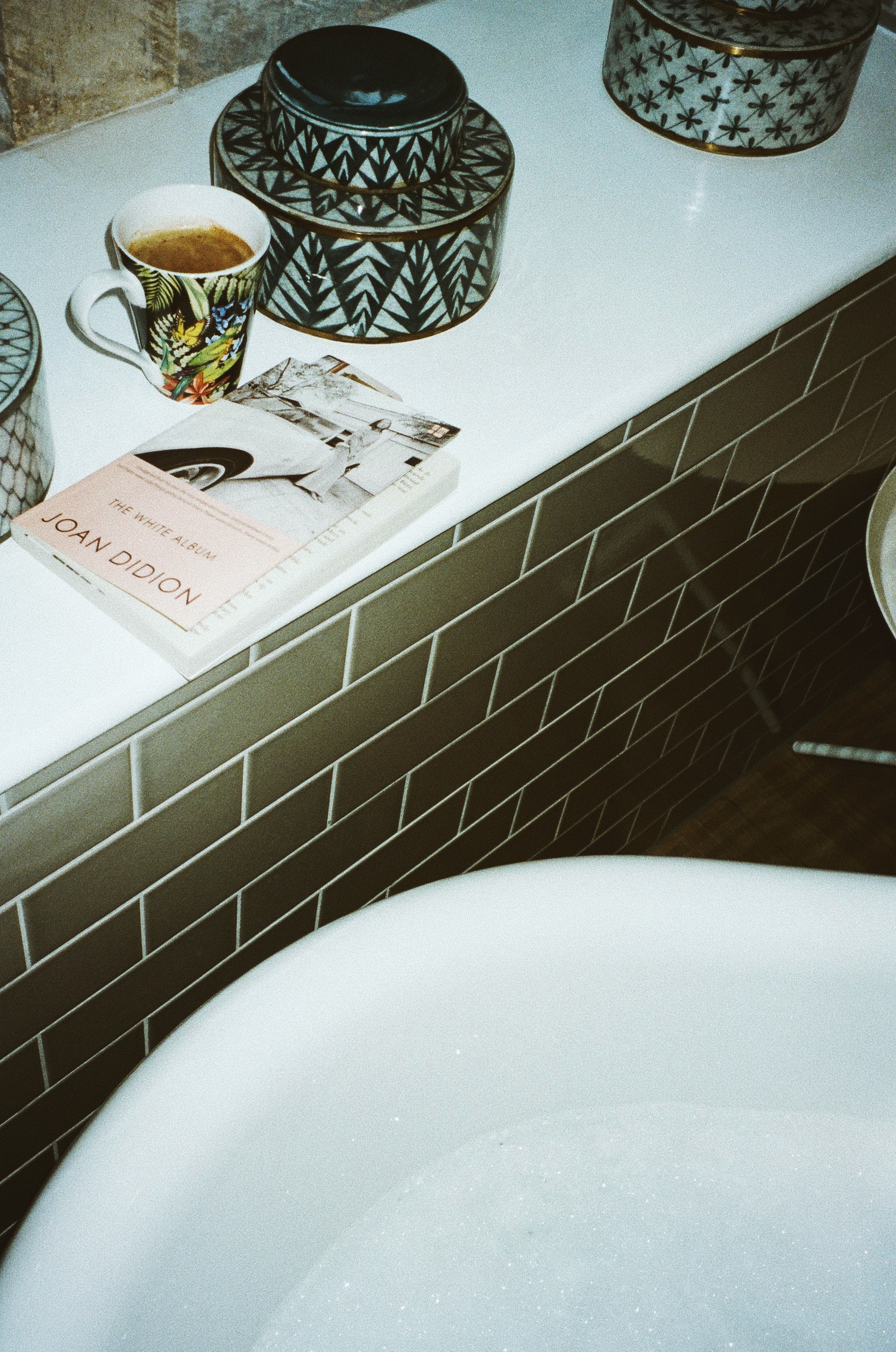 One of my (materialistic) goals in life is to have a roll top bath, and whenever I get the chance to bathe in one, I'm convinced all over again. I got a bit obsessed over the khaki green bathroom tiles too! I think I'm just at that age now where 'bathroom tile' conversation is enough to excite me…
I love picking up inspiration from the different places that I travel to and saving it in a memory bank for when I finally get a house of my own one day.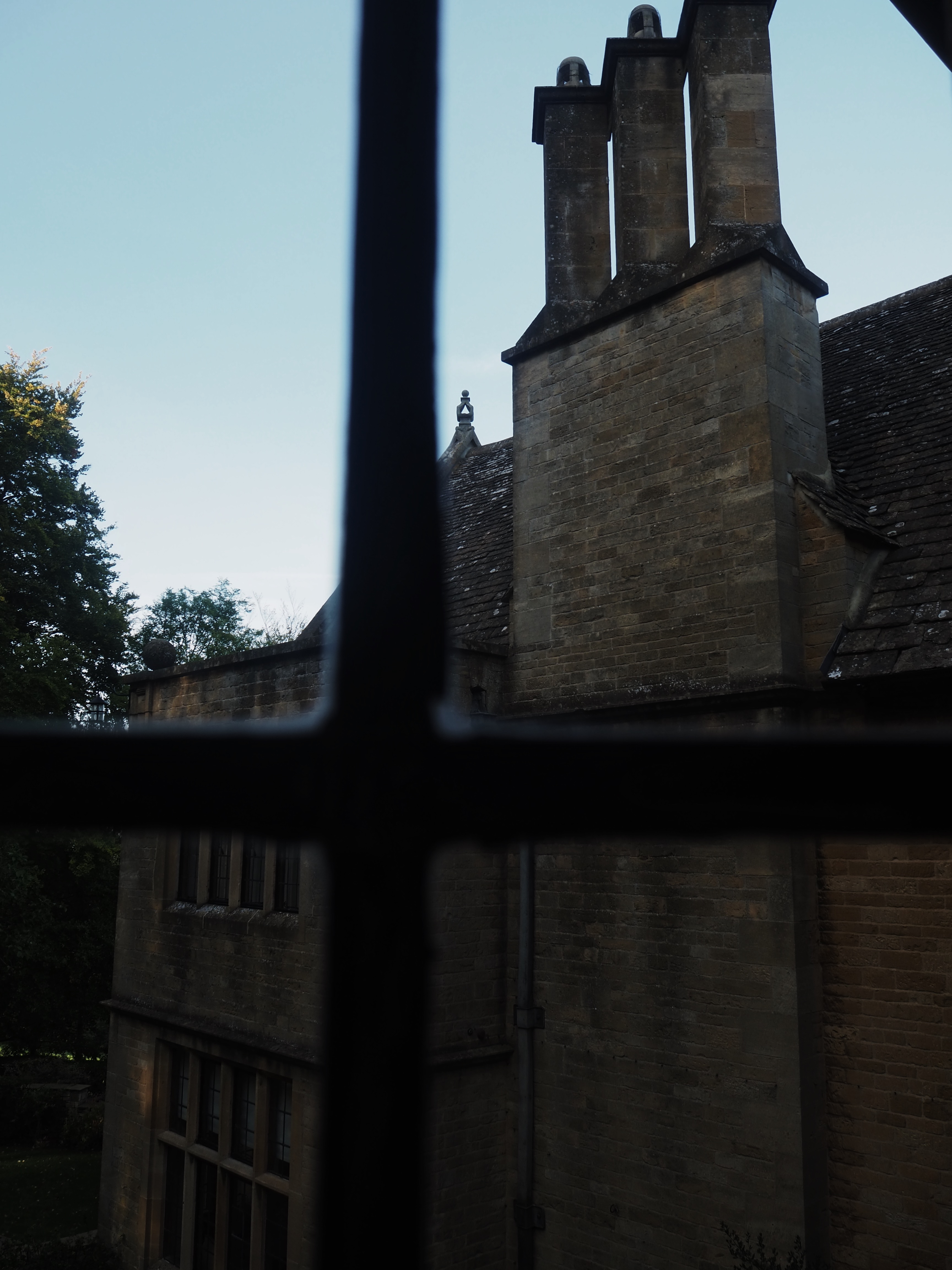 A special thank you to Foxhill for hosting us! 
---
Photographs taken on a Pentax ESPIO 
Read more about Foxhill Manor here