*This blog post contains a gifted press stay at the Casa La Siesta hotel. All thoughts and images are my own as always!
Last week I ventured off in search off warm climates for what will most likely be the last time this year. I feel endlessly lucky that I get to call trips like this work, and I'm so grateful that no working week ever quite looks the same…
This time me and Catherine were invited to stay at the beautiful Casa La Siesta for a few days. Set in southern Spain (around a ten minute car journey from the hilltop town Vejer de la frontera), it's a countryside retreat like no other that I've been to. I have to say, I haven't explored too much of Spain but this particular getaway has me itching to get back already!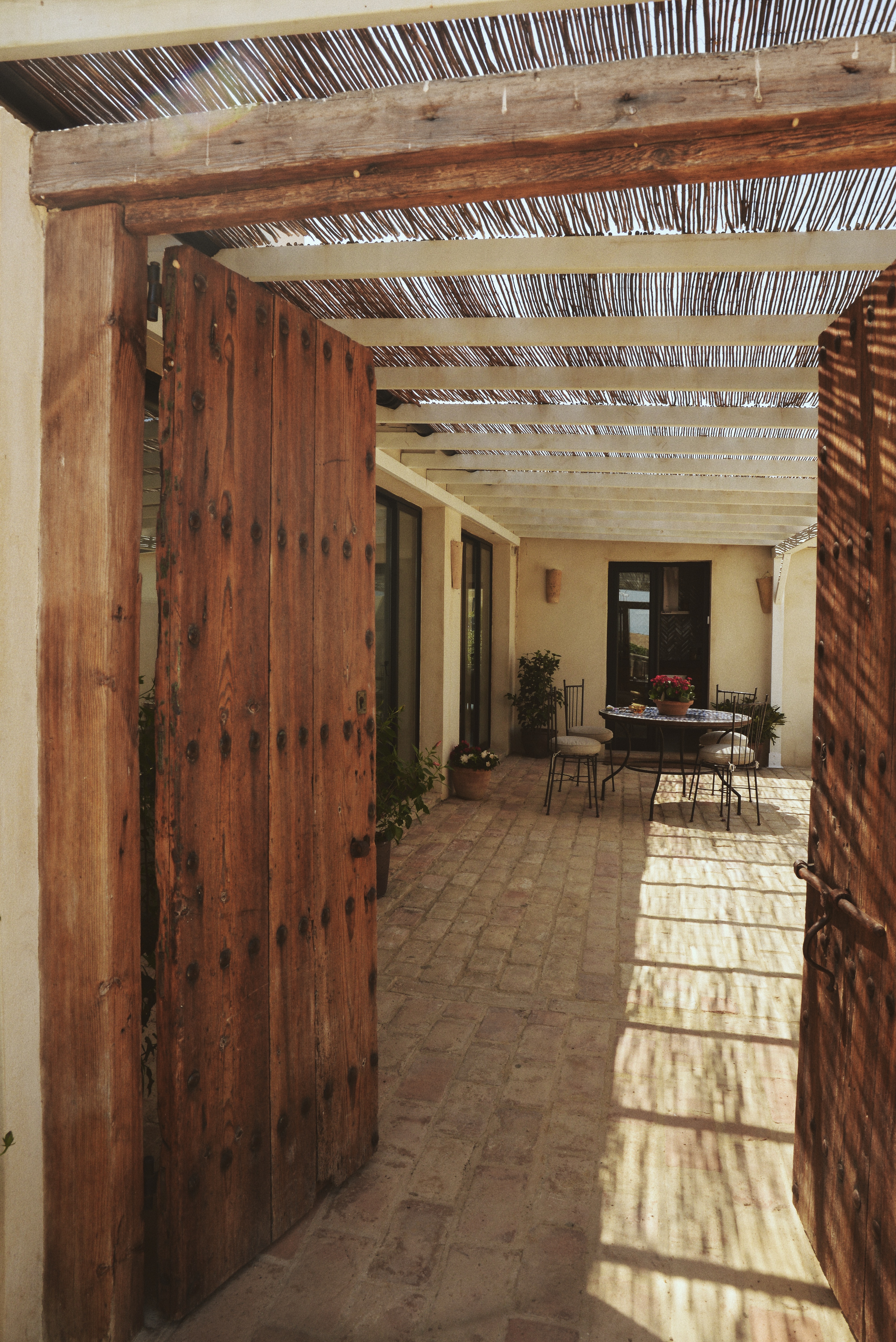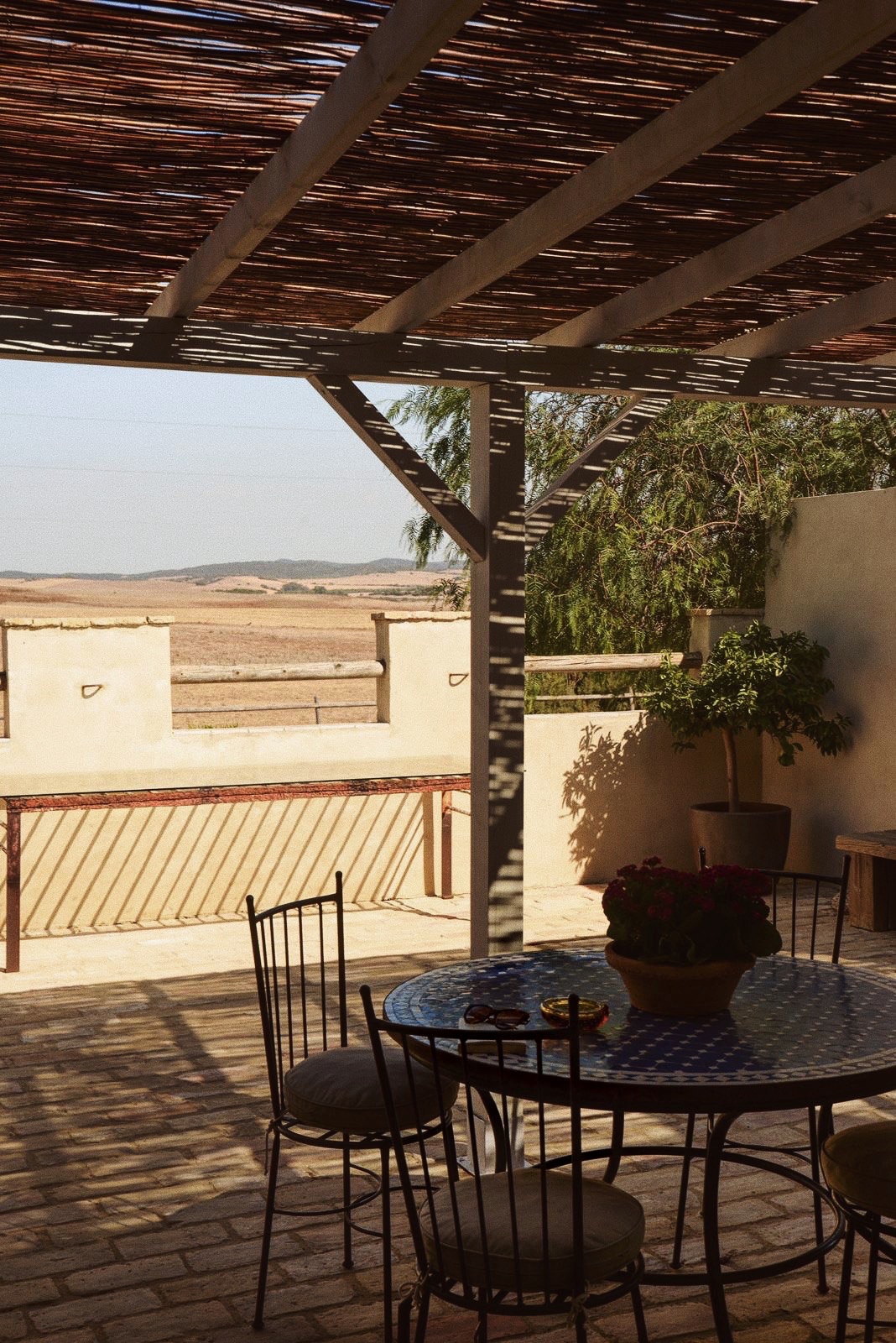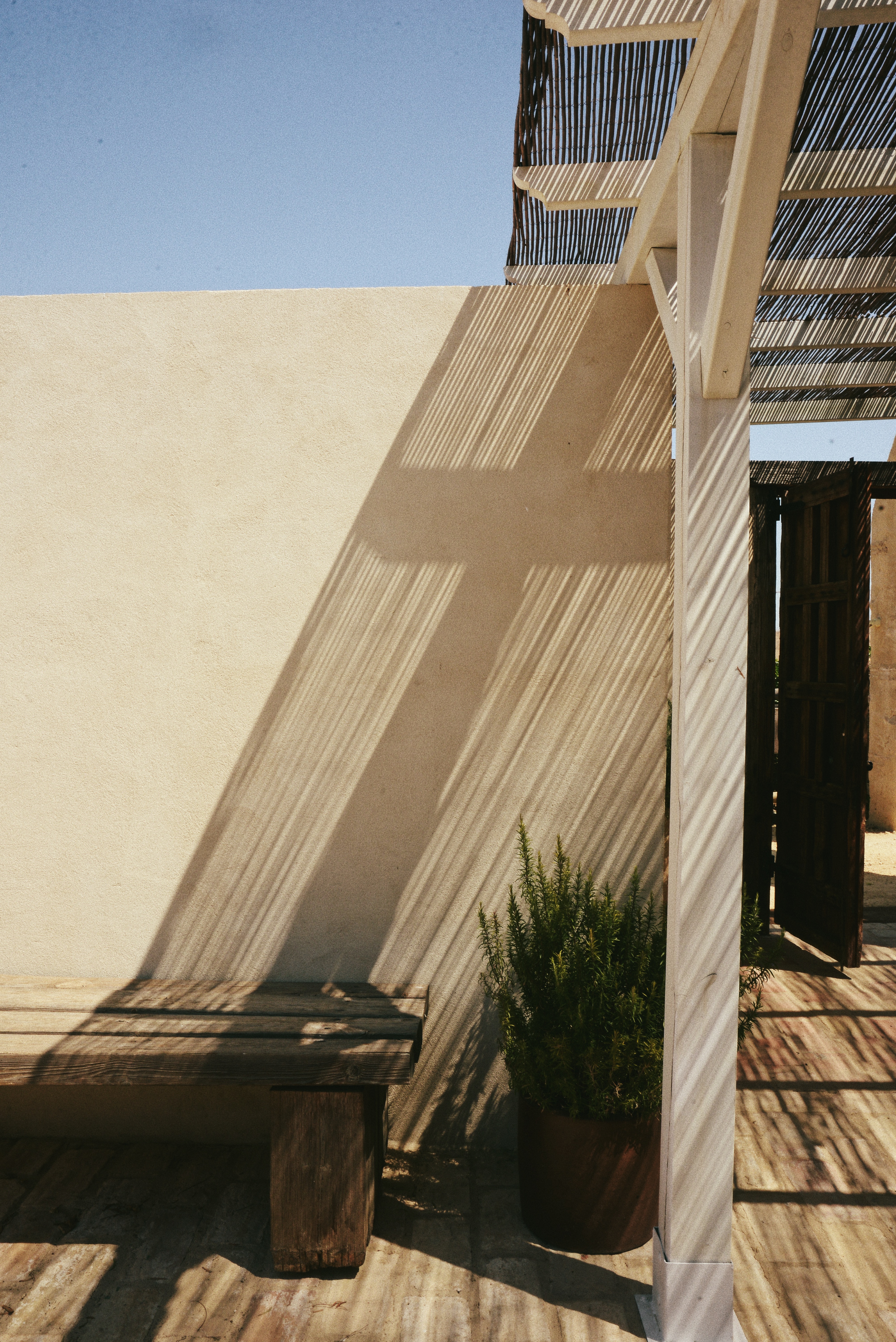 We flew into Jerez airport and then it took us just under two hours to reach the idyllic Casa La Siesta. We were lucky enough to be invited to stay in 'The Stables' – an apartment with its own front courtyard, complete with a private garden area and sun loungers. There was even an outside shower! The decor felt rustic and had definite 'beach house' vibes but didn't feel pretentious or obvious in any way. The whole apartment is very open and communal which we absolutely loved! I feel like this is a space that would be perfect for a group of friends or a family of four. The kitchen table acted as our office whilst we there – although it was hard to concentrate on emails with such a beautiful view to distract us…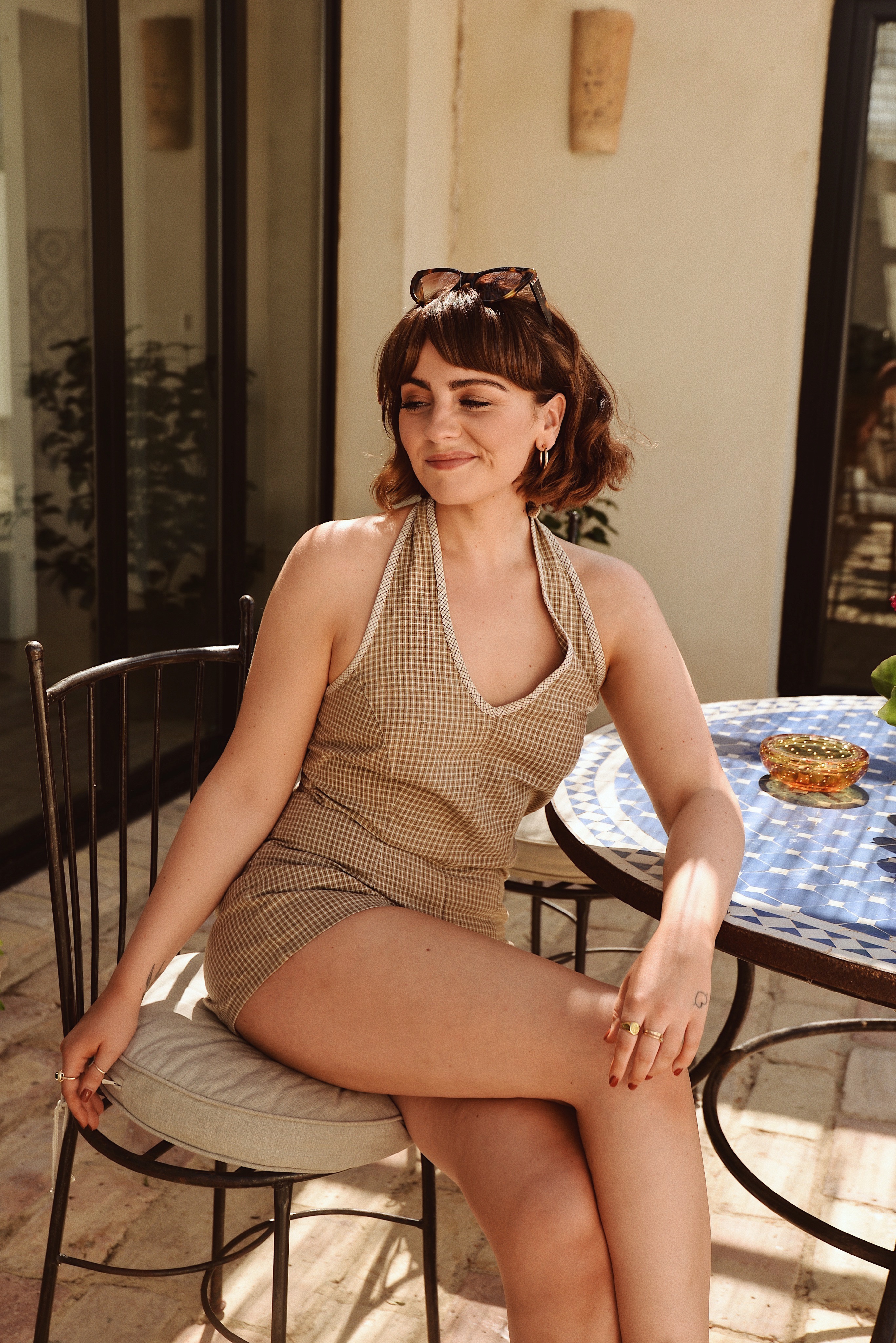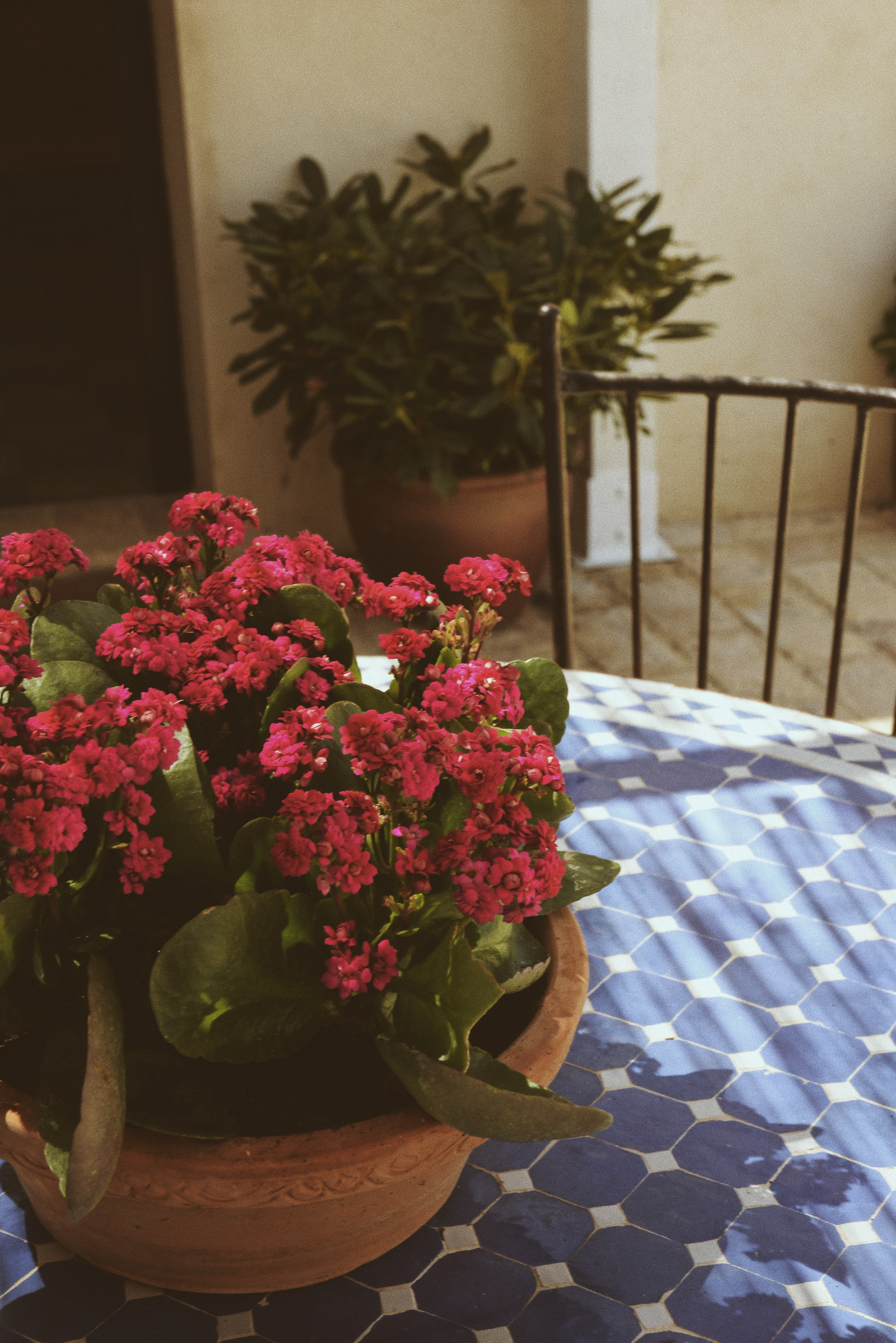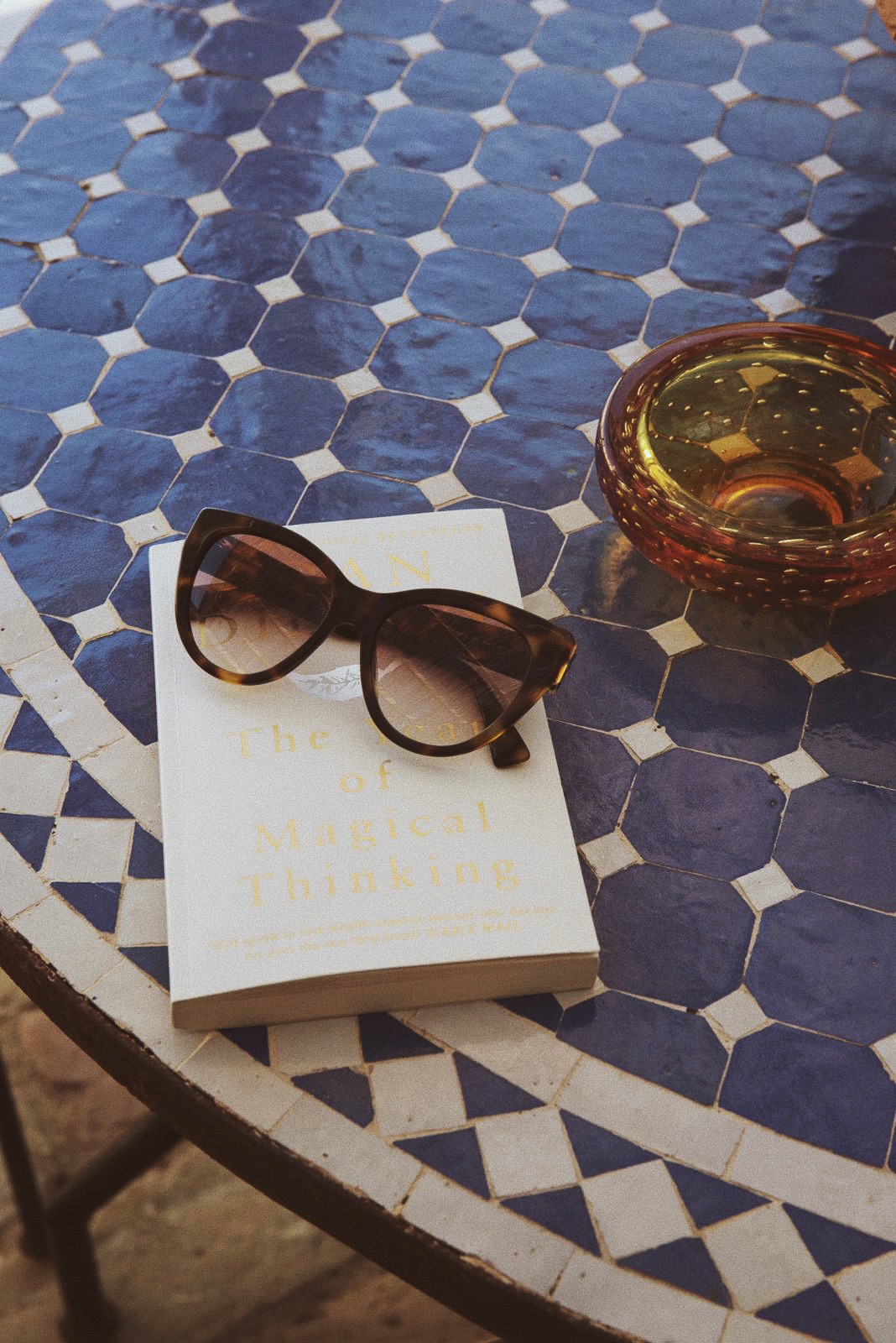 The view is what really makes this place special though, I felt like we had been dropped onto the set of an old Western movie. You're literally surrounded by the Cadiz countryside yet the vibrant town of Vejer is only a short taxi ride away should you want to venture out for food and drinks. Definitely my idea of a luxury escape! The location couldn't be more perfect, and you really feel as though you get the best of both worlds.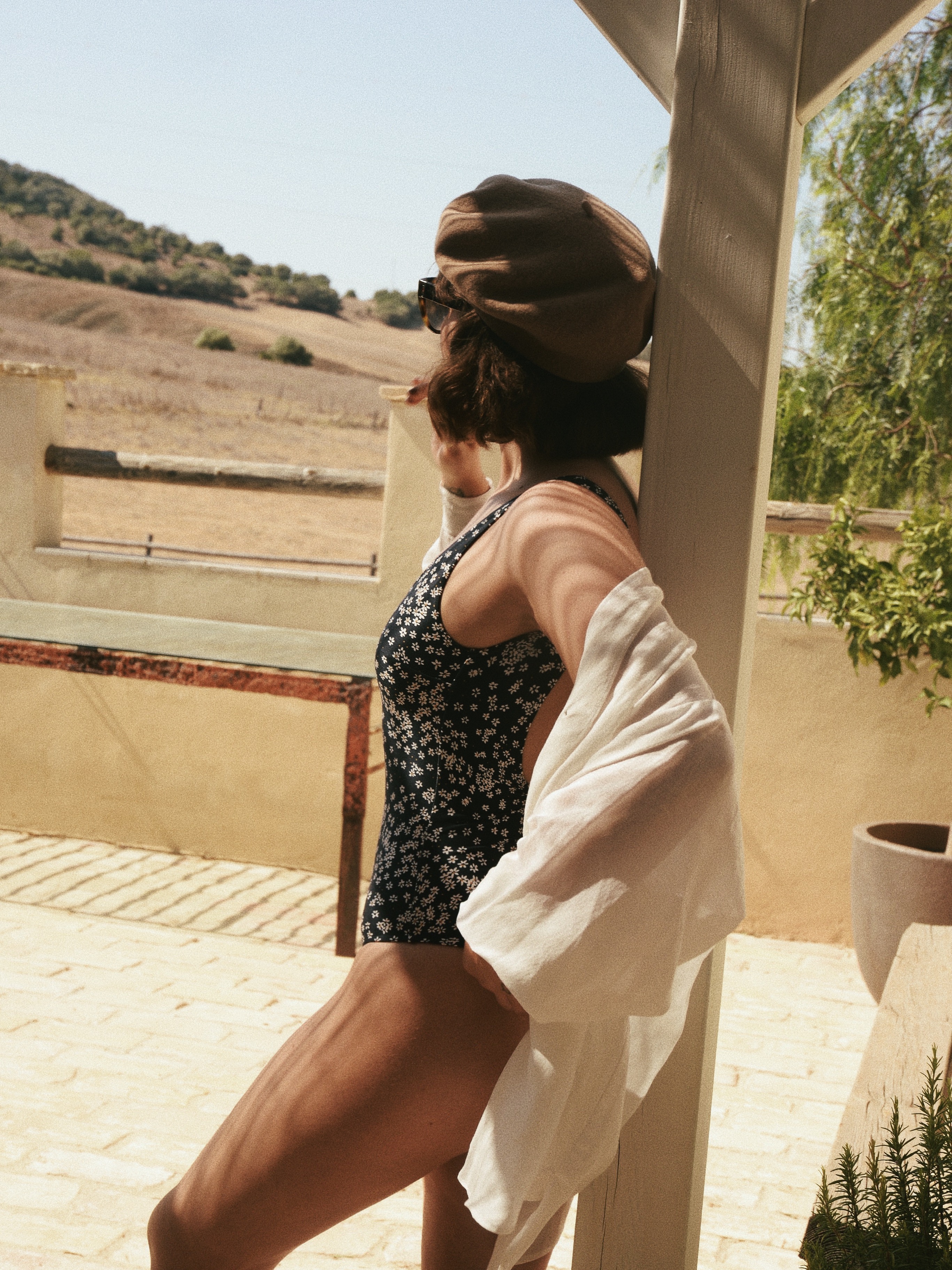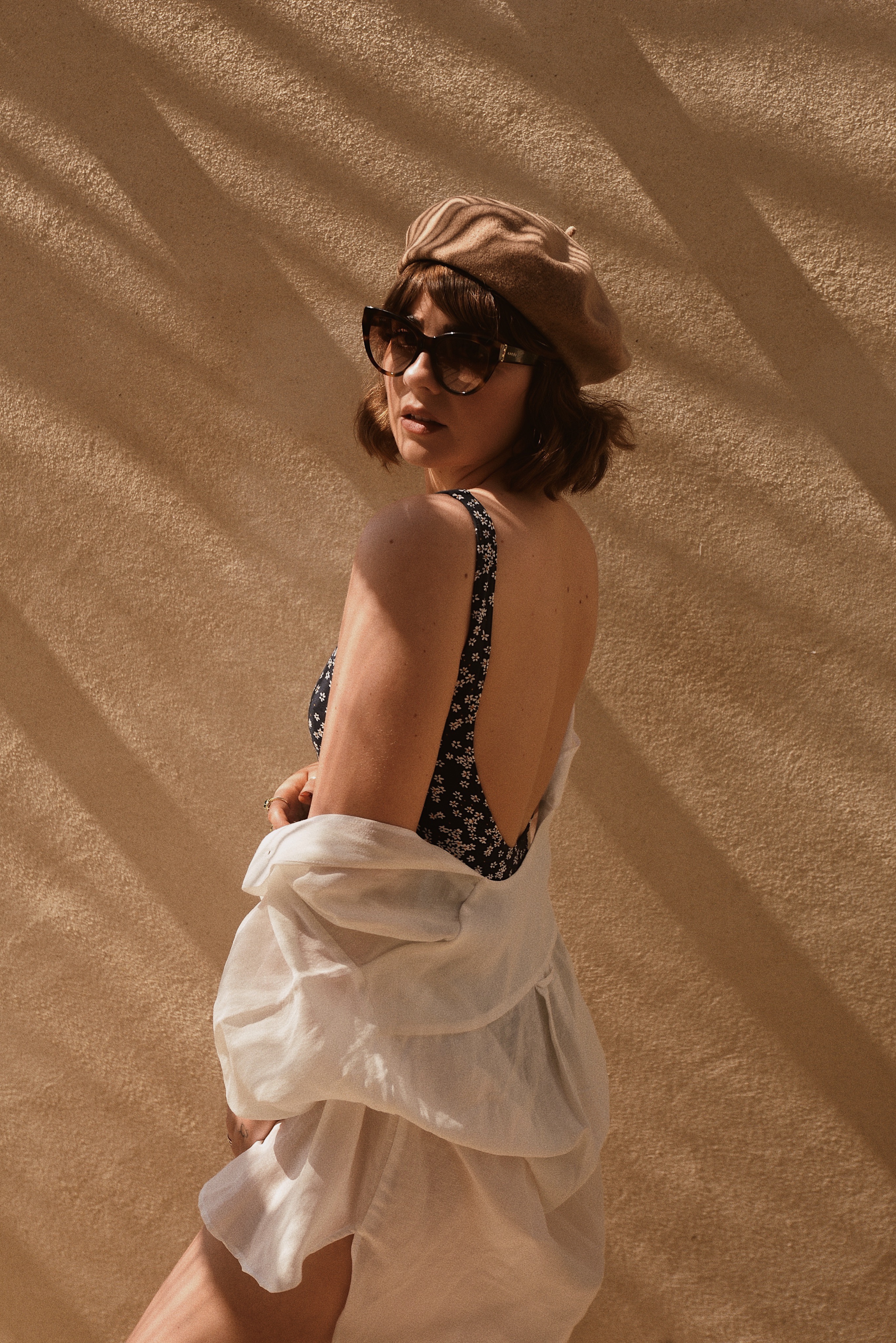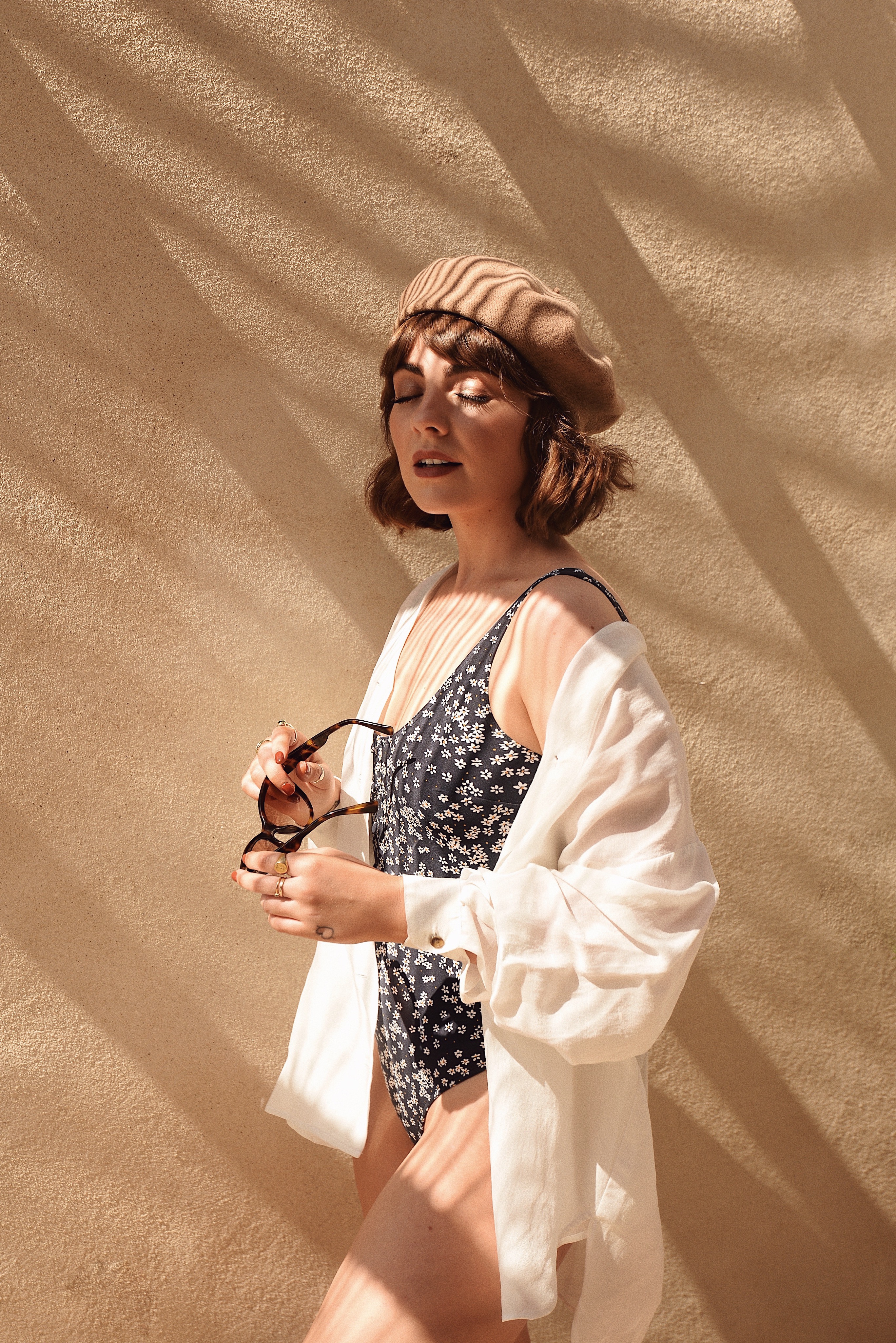 As I mentioned earlier, we got to stay in 'The Stables' which is a newly launched part of Casa La Siesta and slightly set apart from their boutique hotel. It's a two bedroom standalone villa that they are super proud of in addition to their other rooms. It has everything you need for a private location, but you also have the option of dining in the hotel courtyard as well as using the beautiful saltwater pool!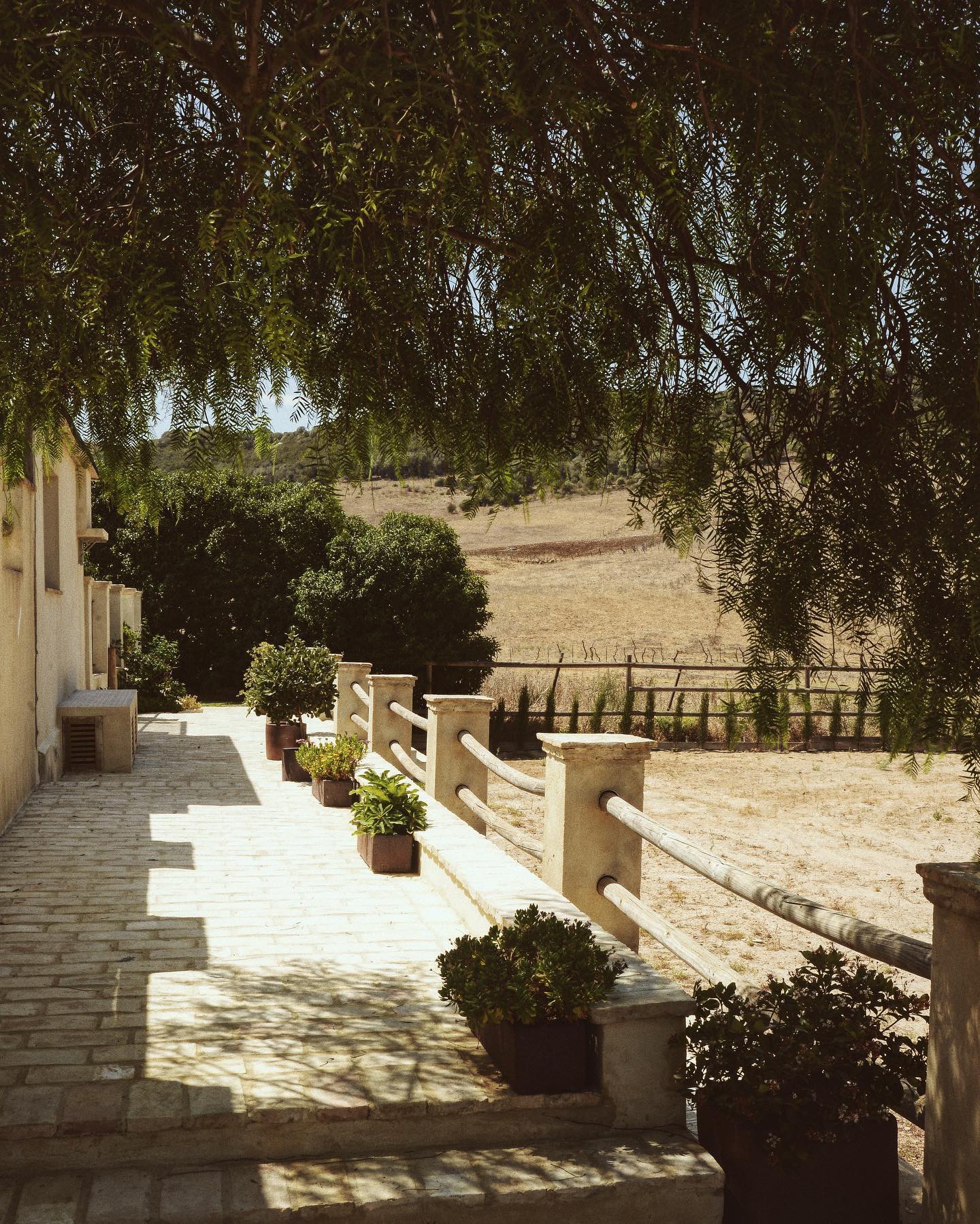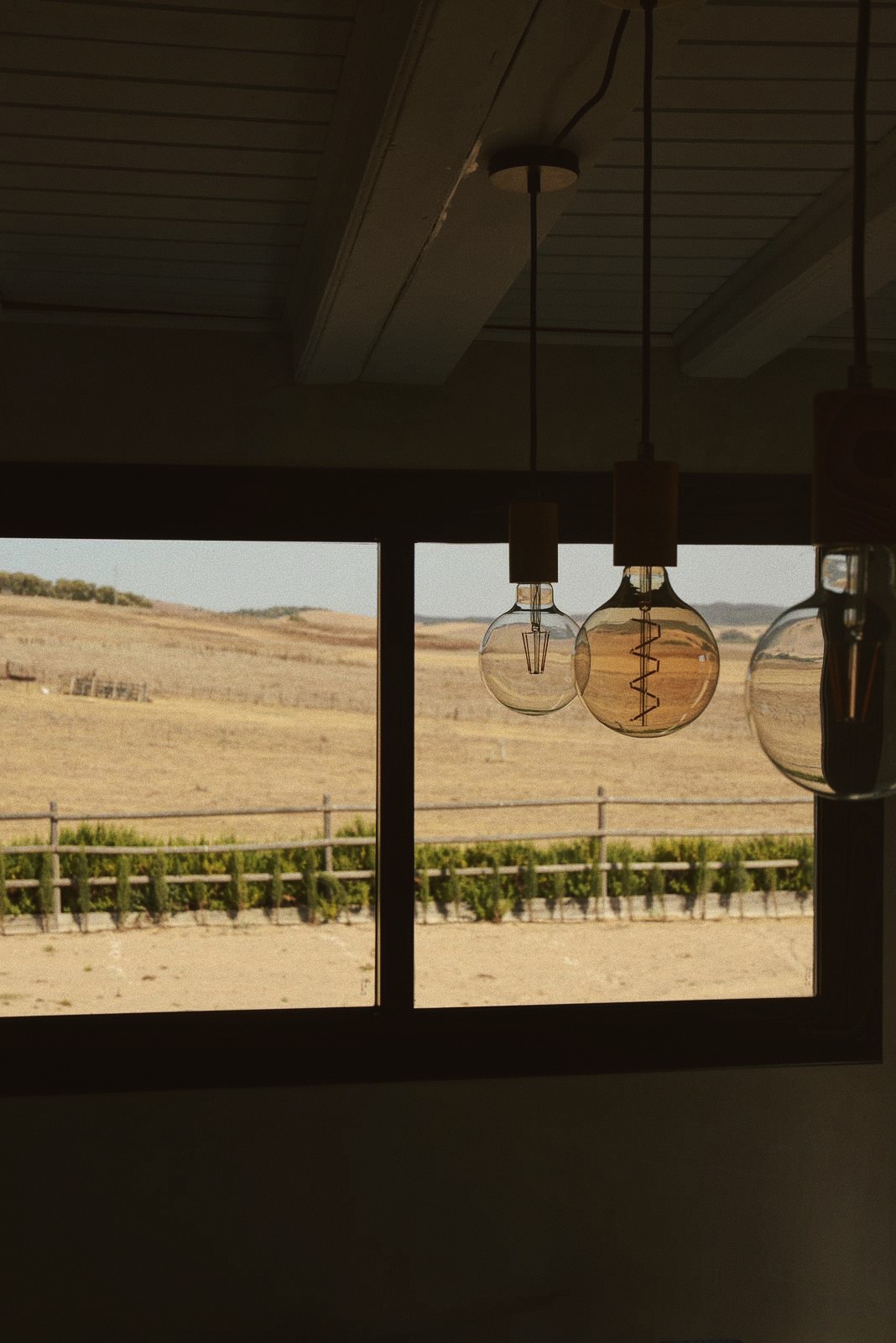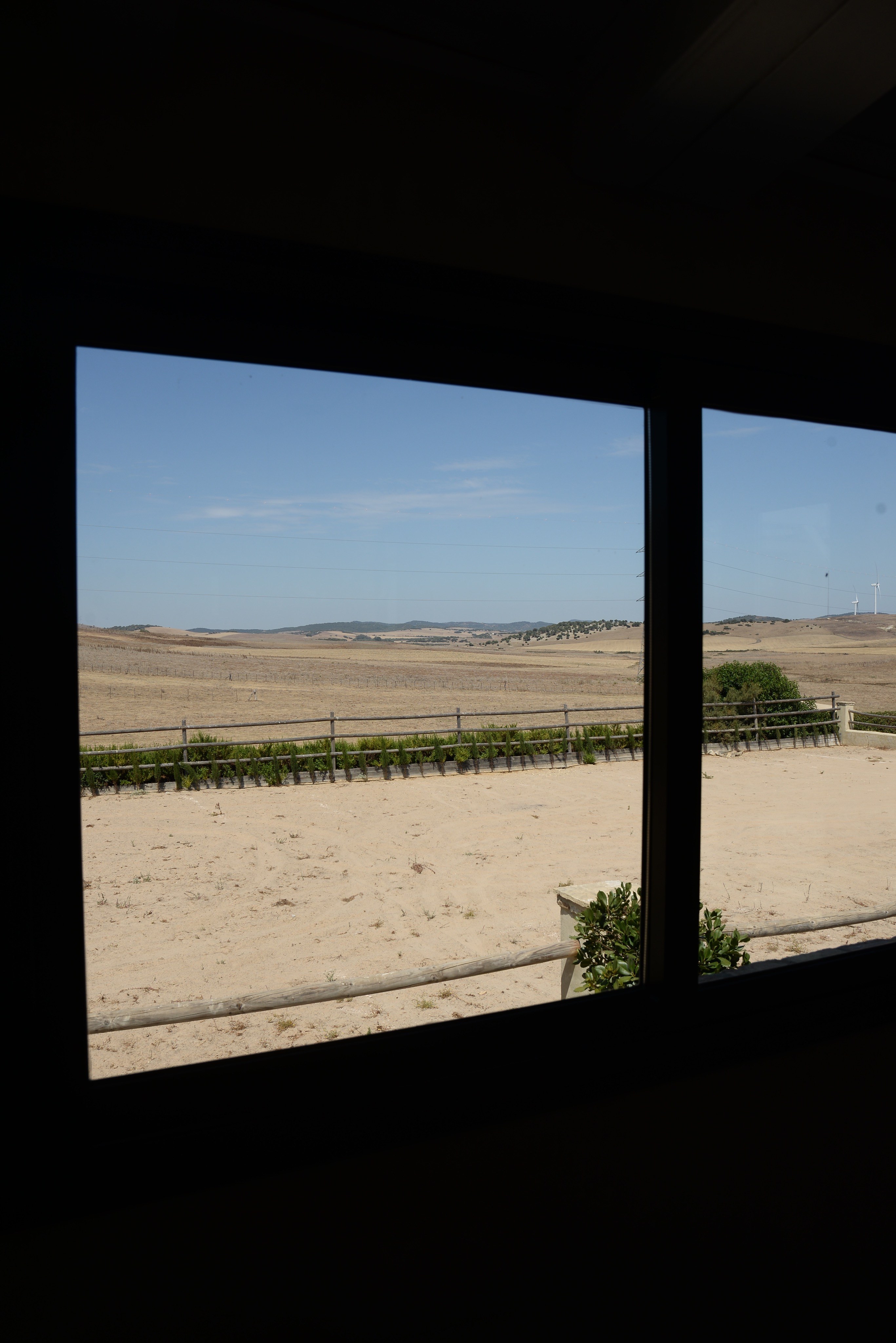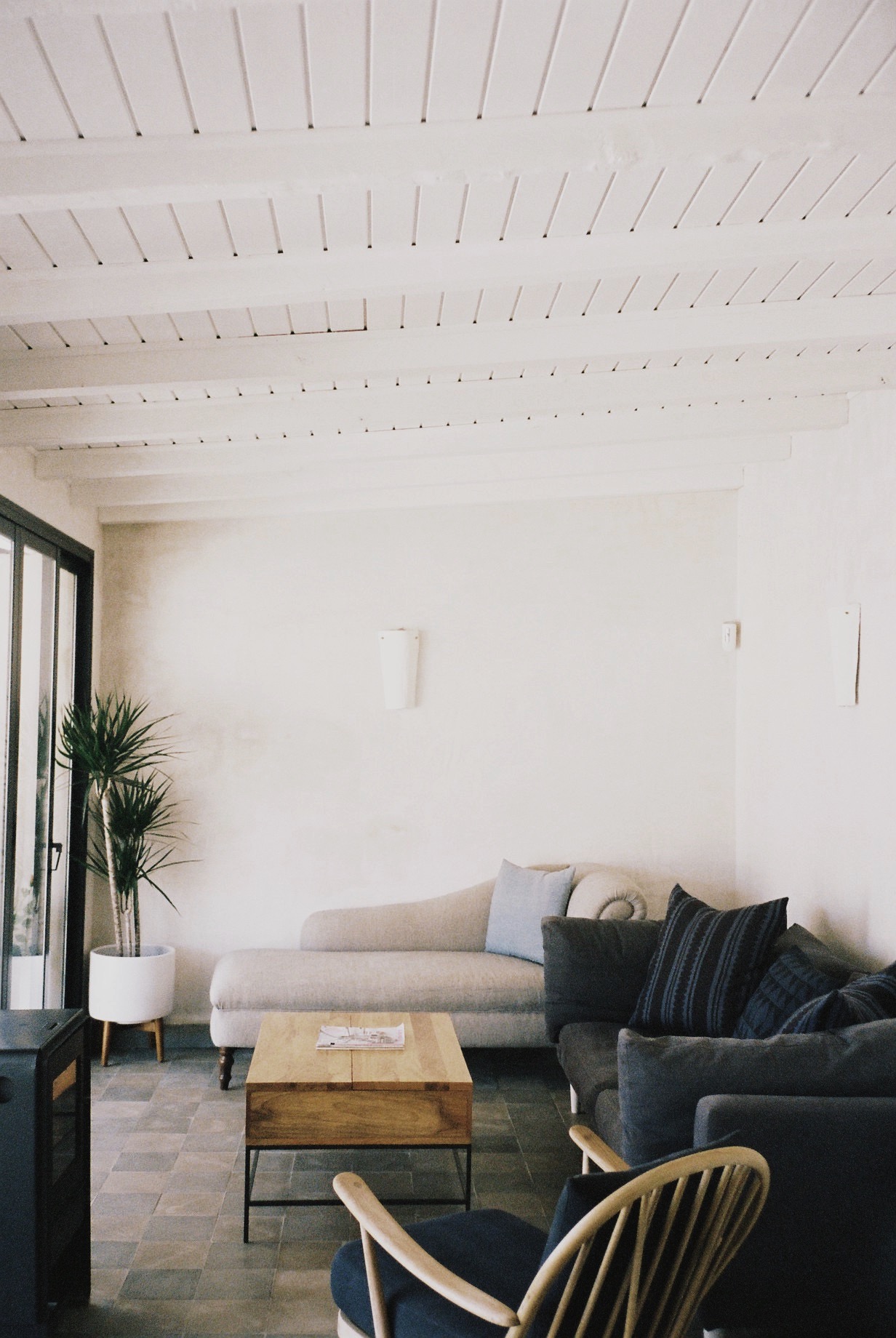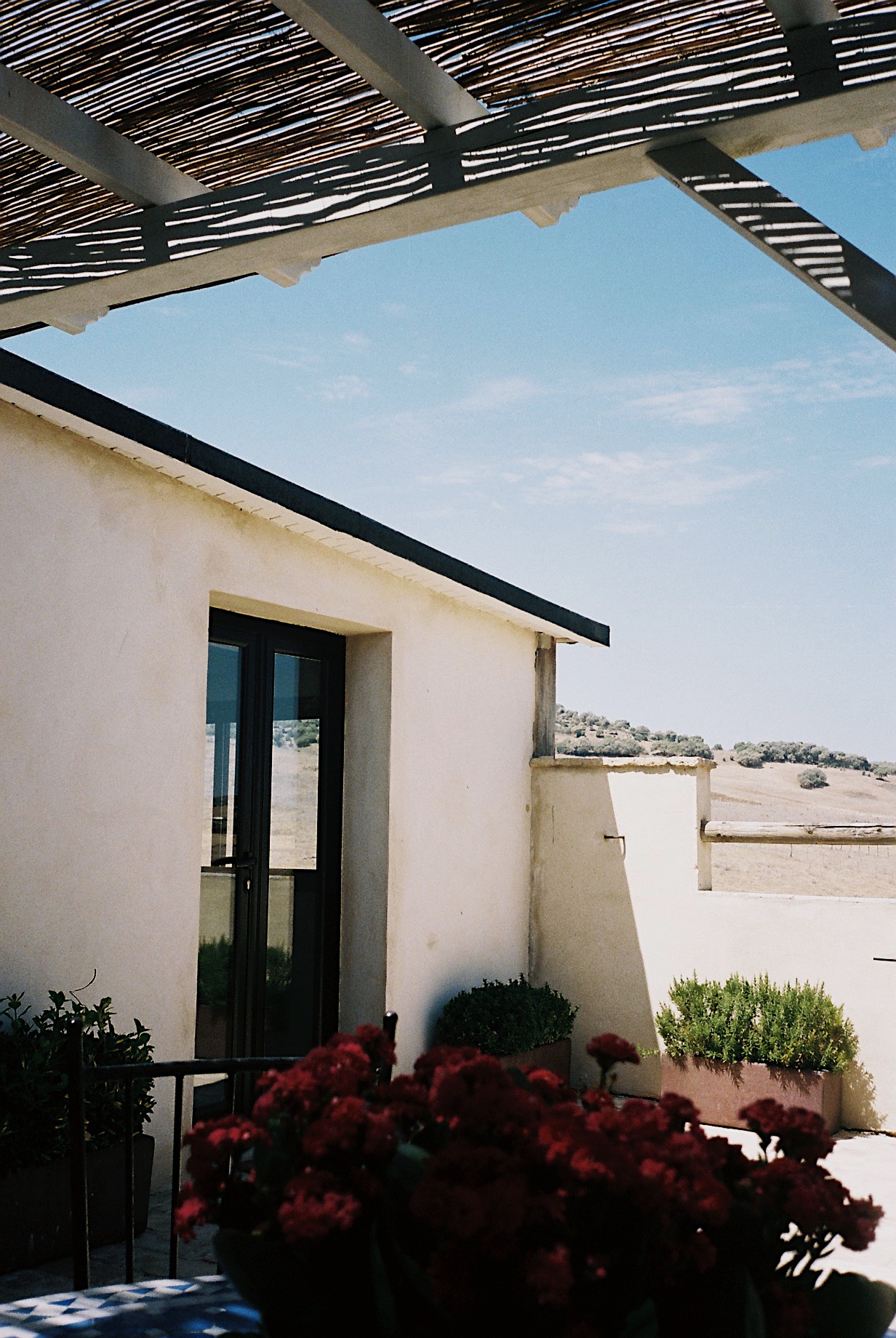 The pool is also heated during the cooler months if you fancy visiting between between now and late November. The new season then kicks off around March time so this place really does cater to all different types of holiday makers. There was a beautiful log burner in the living room space, but we couldn't quite picture ourselves using it in the thirty degree heat…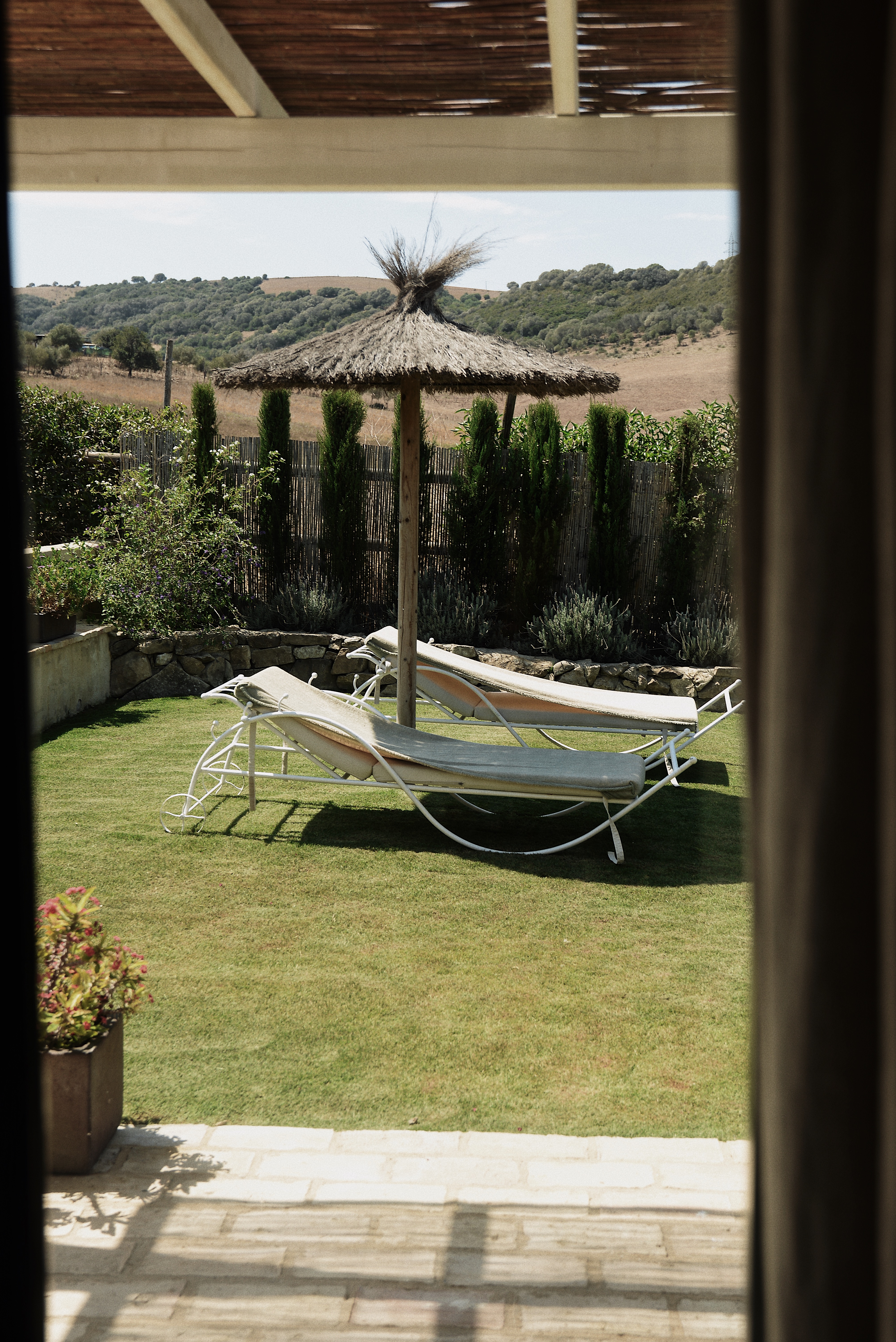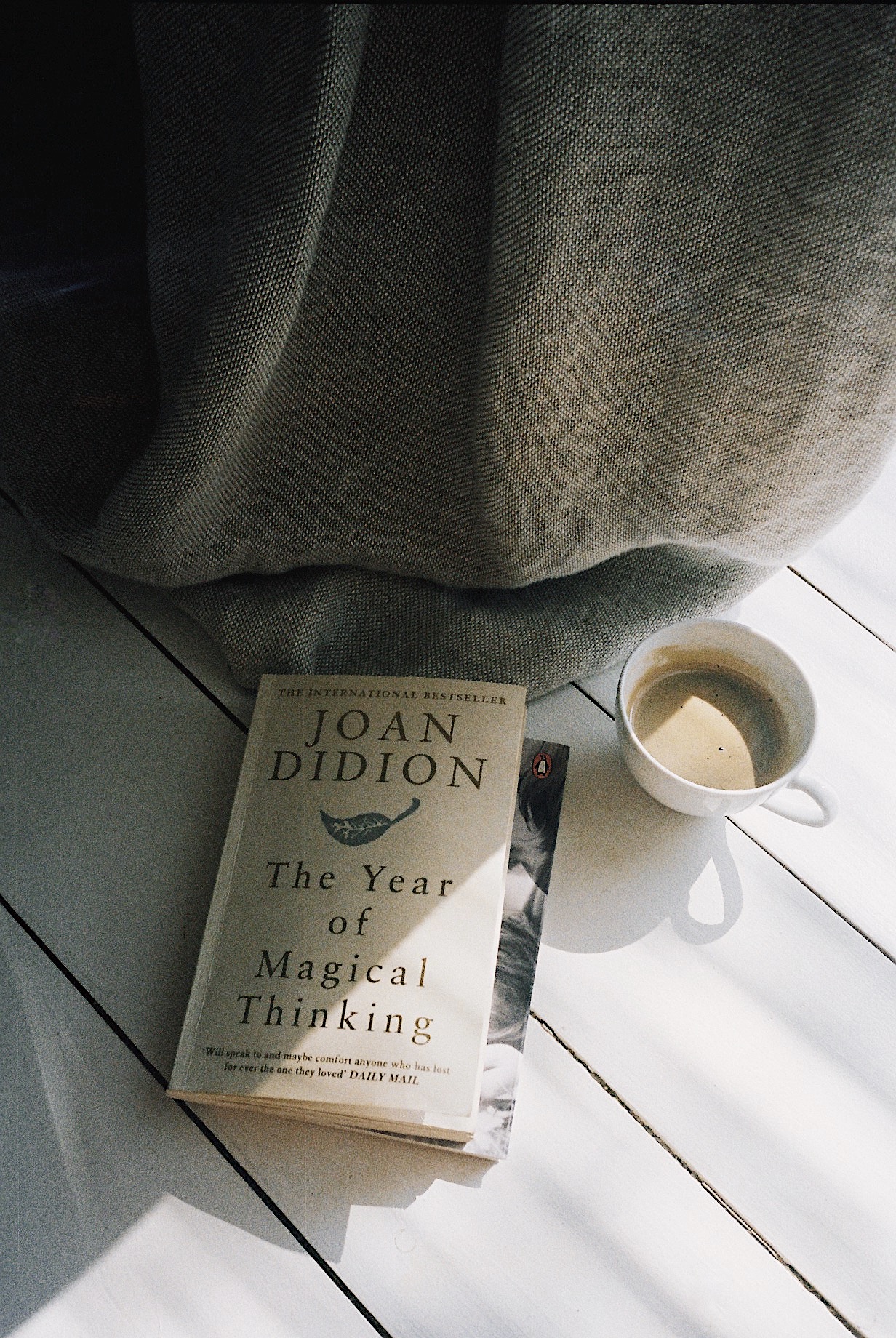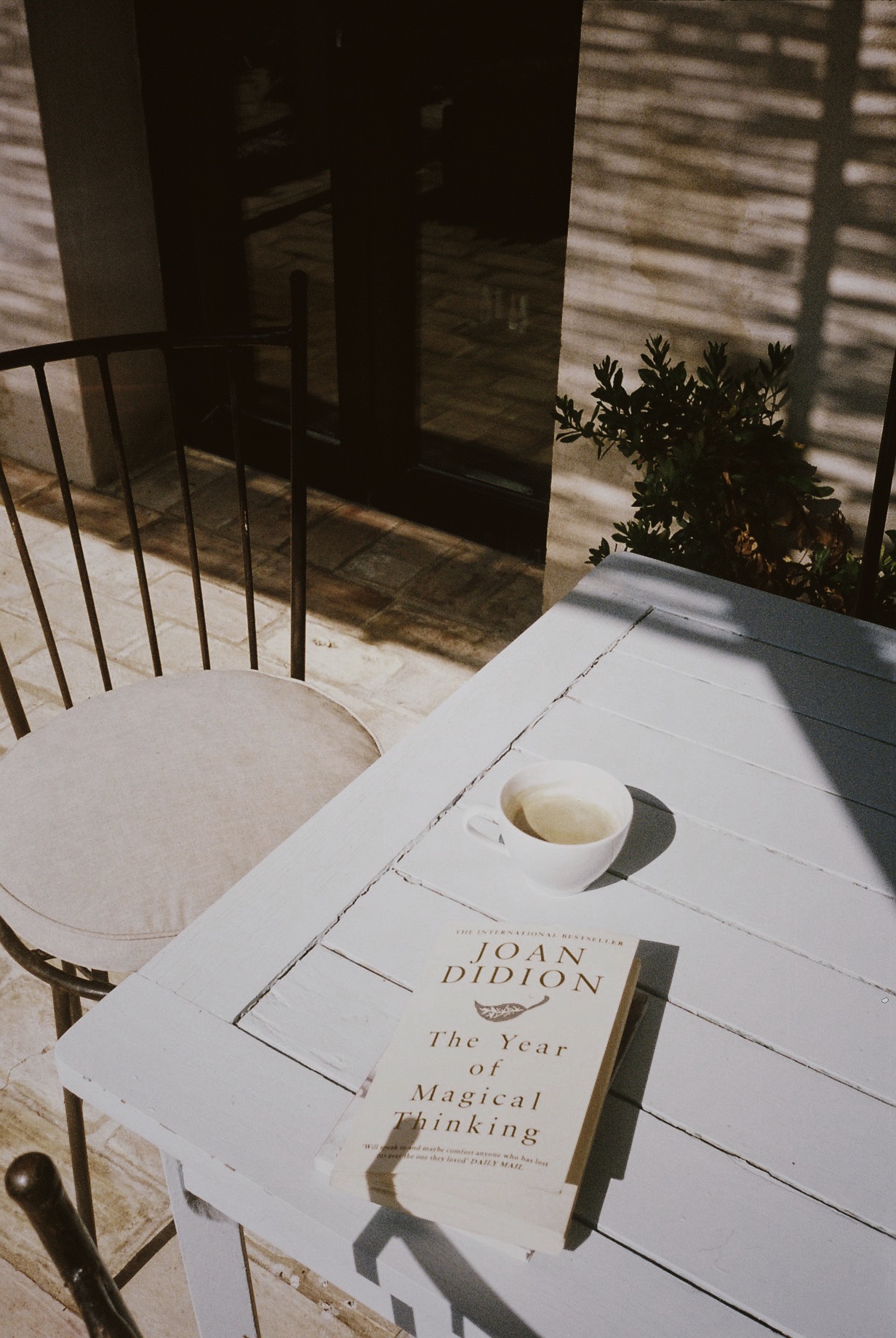 I should definitely give the food here a special shout out too – everything was so fresh and just tasted like summer. You have the option of getting a private chef to come and cook at The Stables for you, but we loved the atmosphere in the main courtyard, so we opted to eat there twice during our stay. Think fresh fish, colourful salads, homemade bread, and all the pistachio ice cream you could want.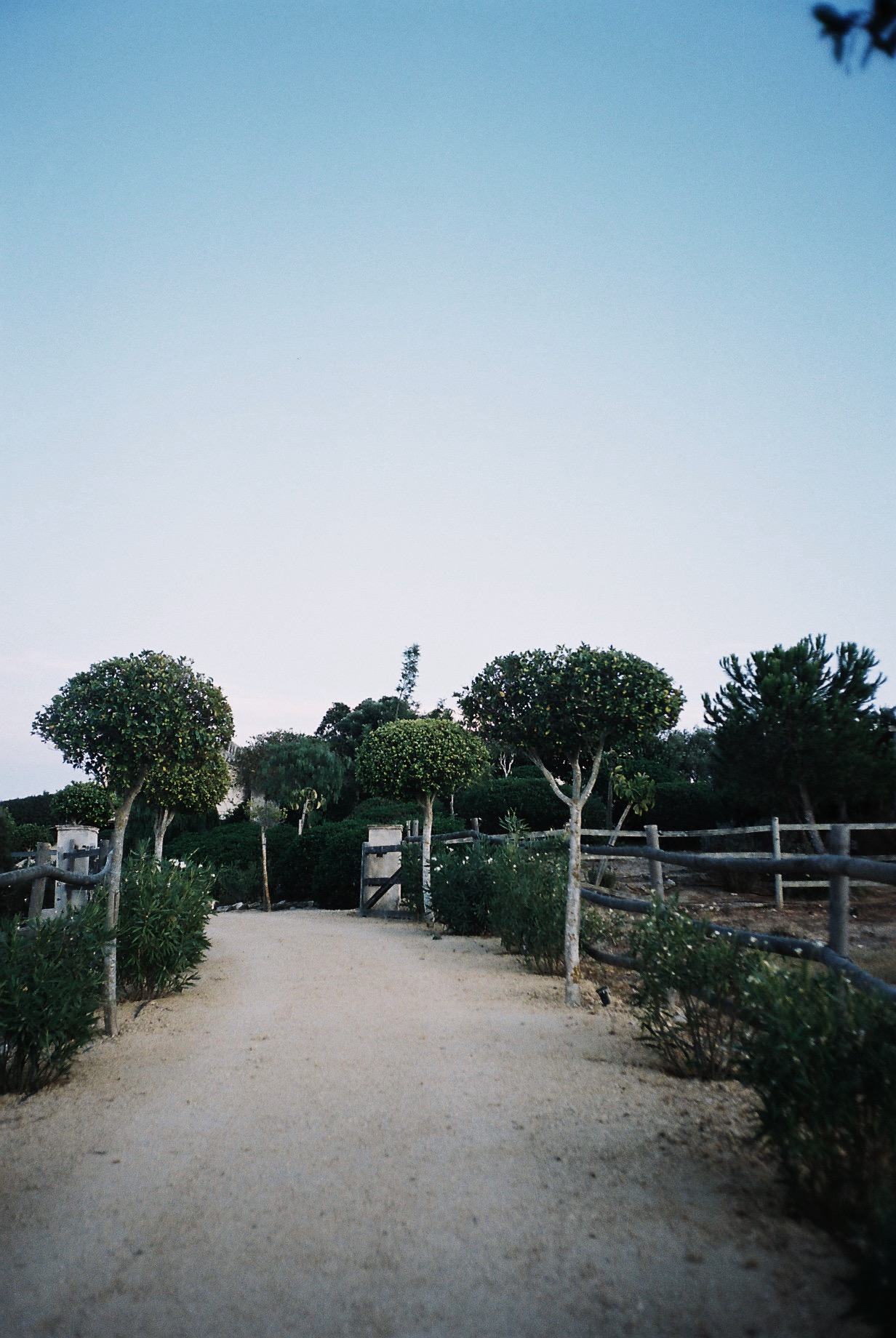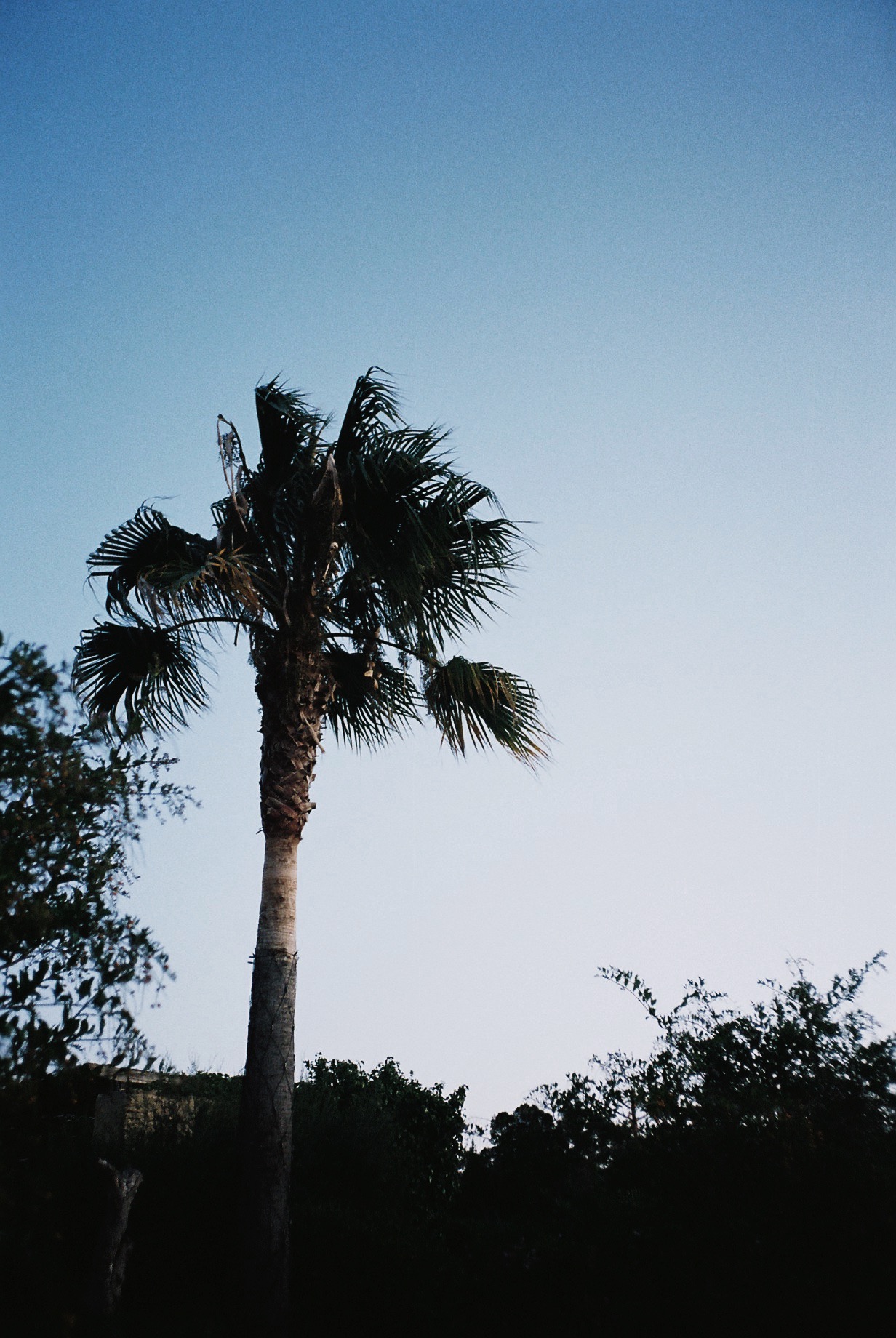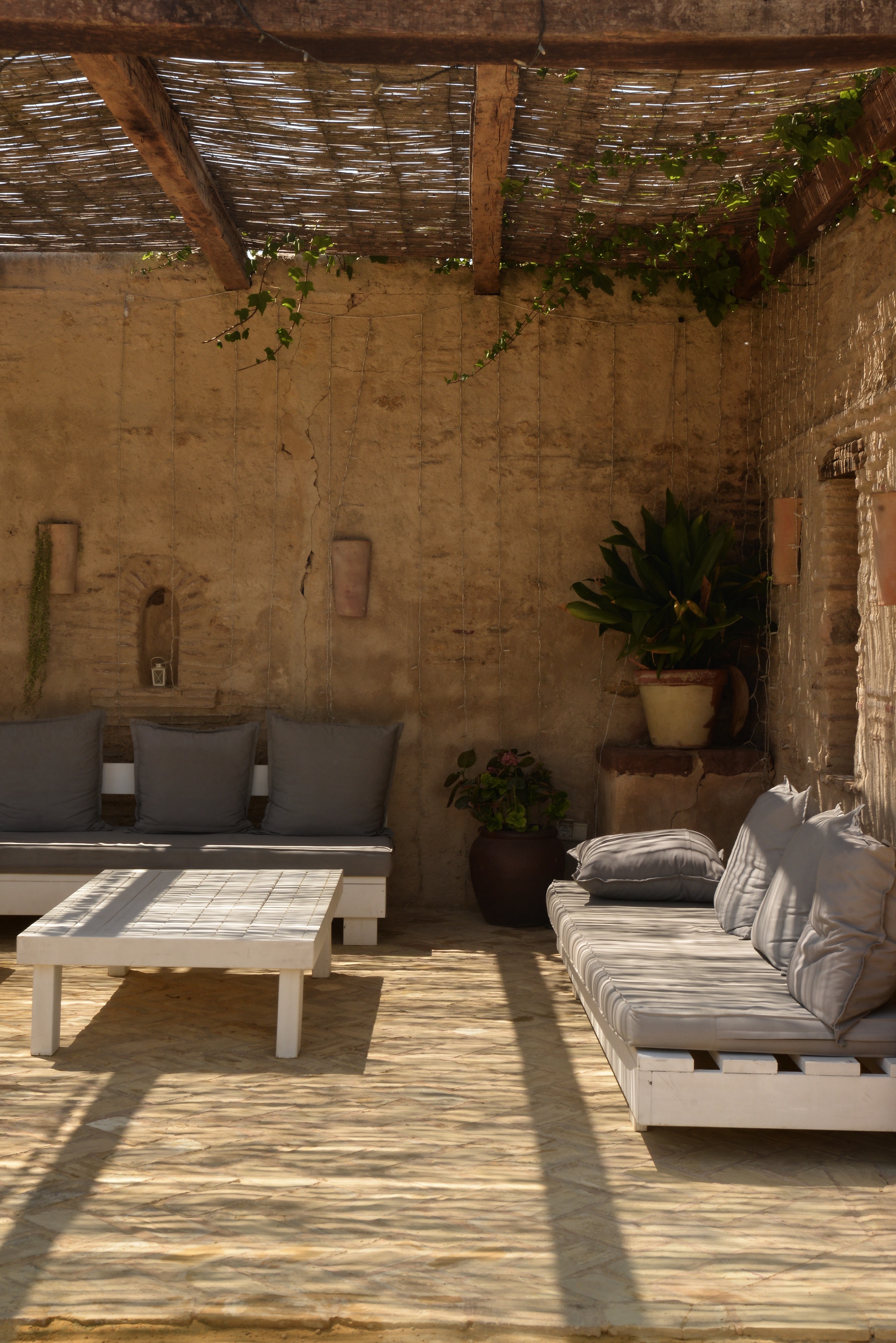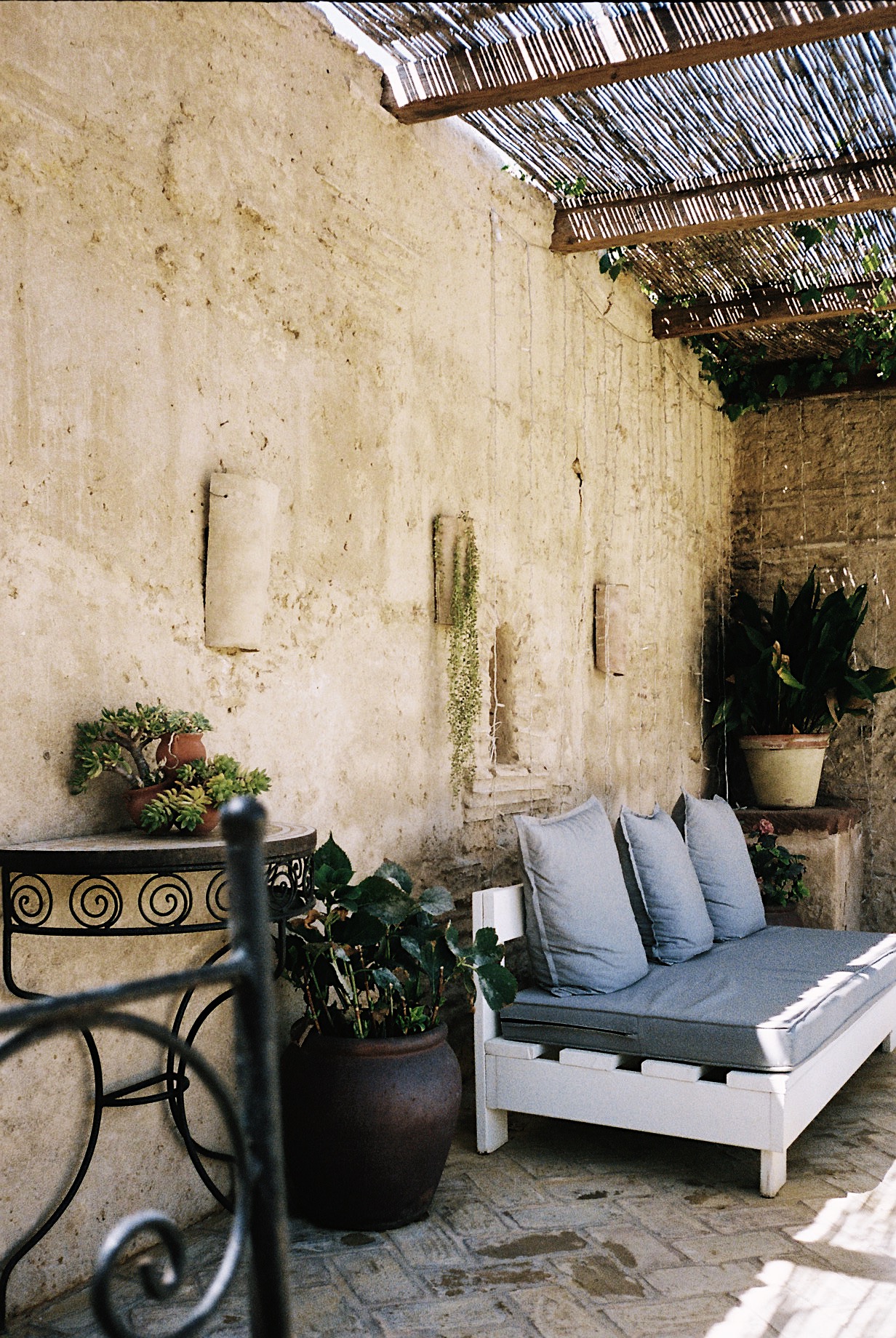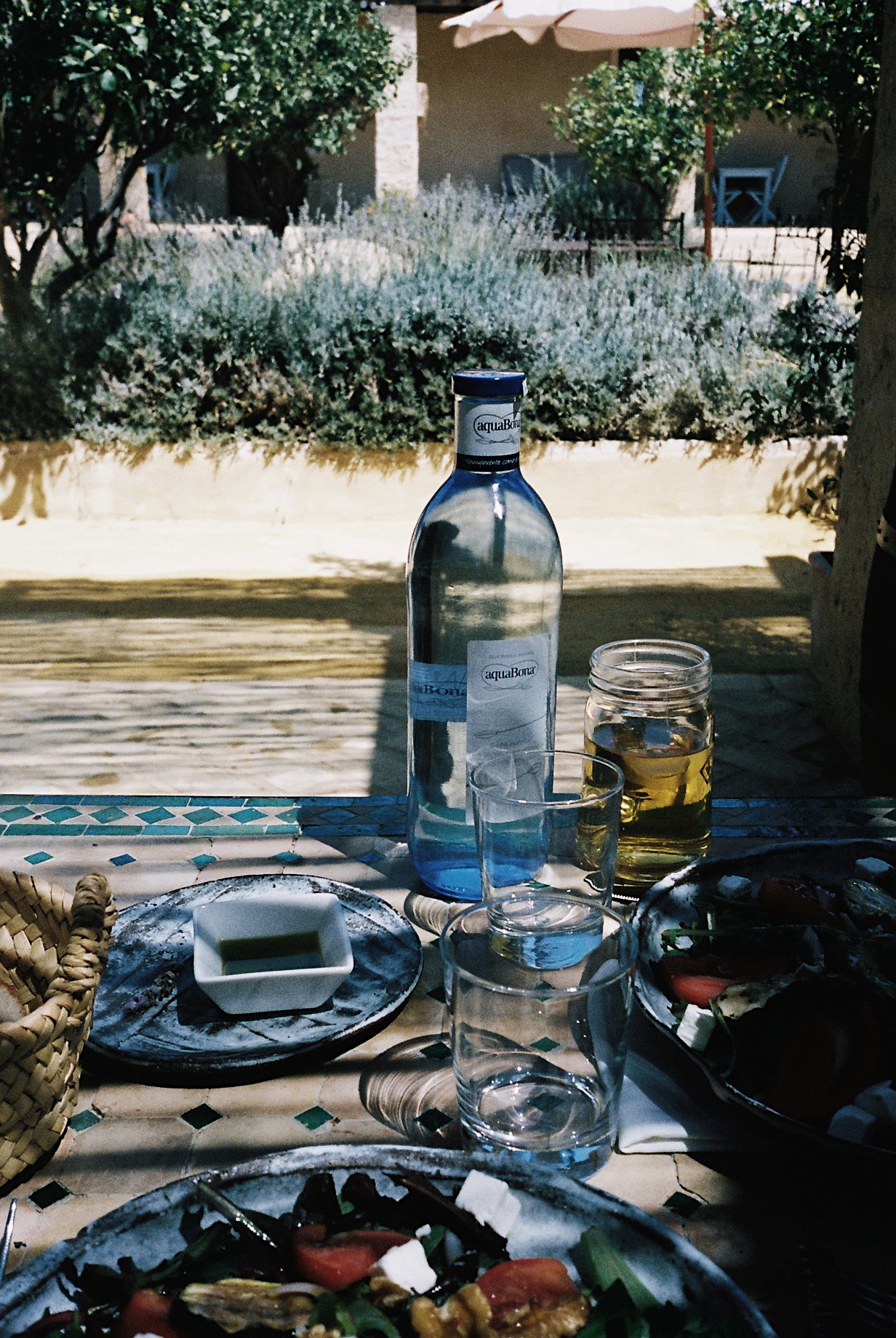 I really feel as though we only scratched the surface of this beautiful area of Spain and I really want to go back next year and explore more! We didn't have chance to get down to the local beach (El Palmar), and I would have also loved to stay in the city of Jerez for a night before making the journey into the countryside (where Casa la Siesta lives). We did manage to spend our last evening in beautiful Vejer which was such a treat, and possibly one of the prettiest little towns I've ever come across…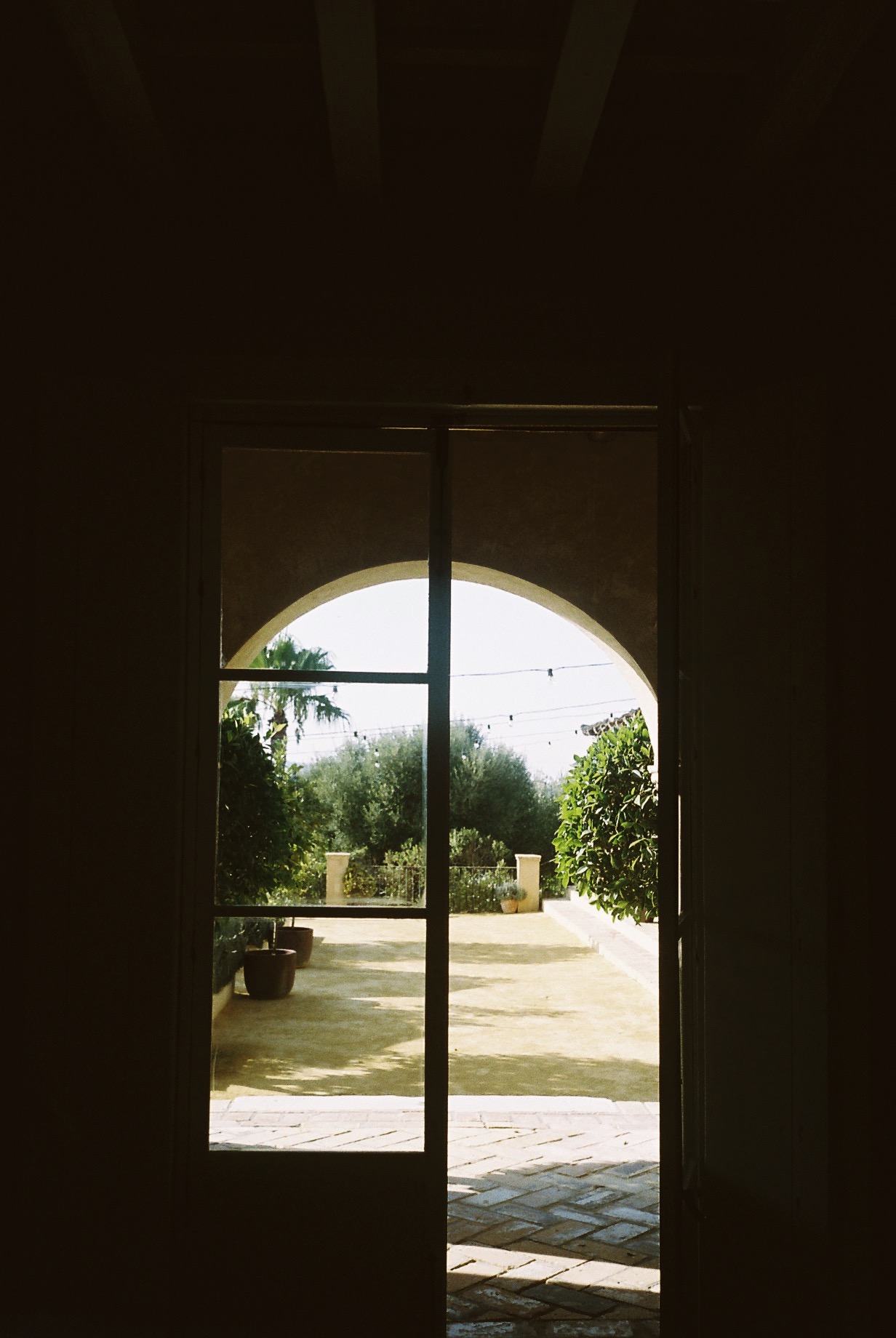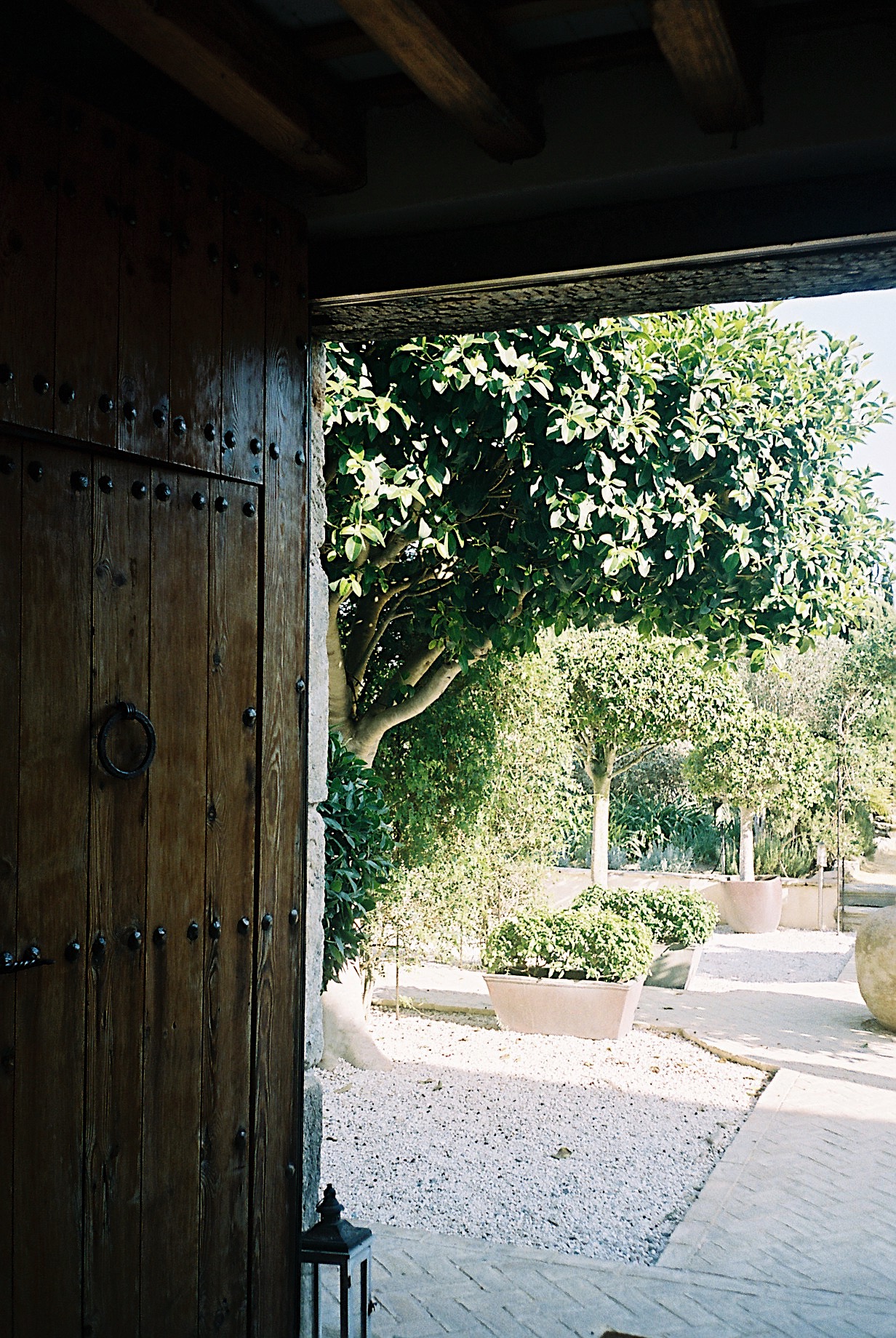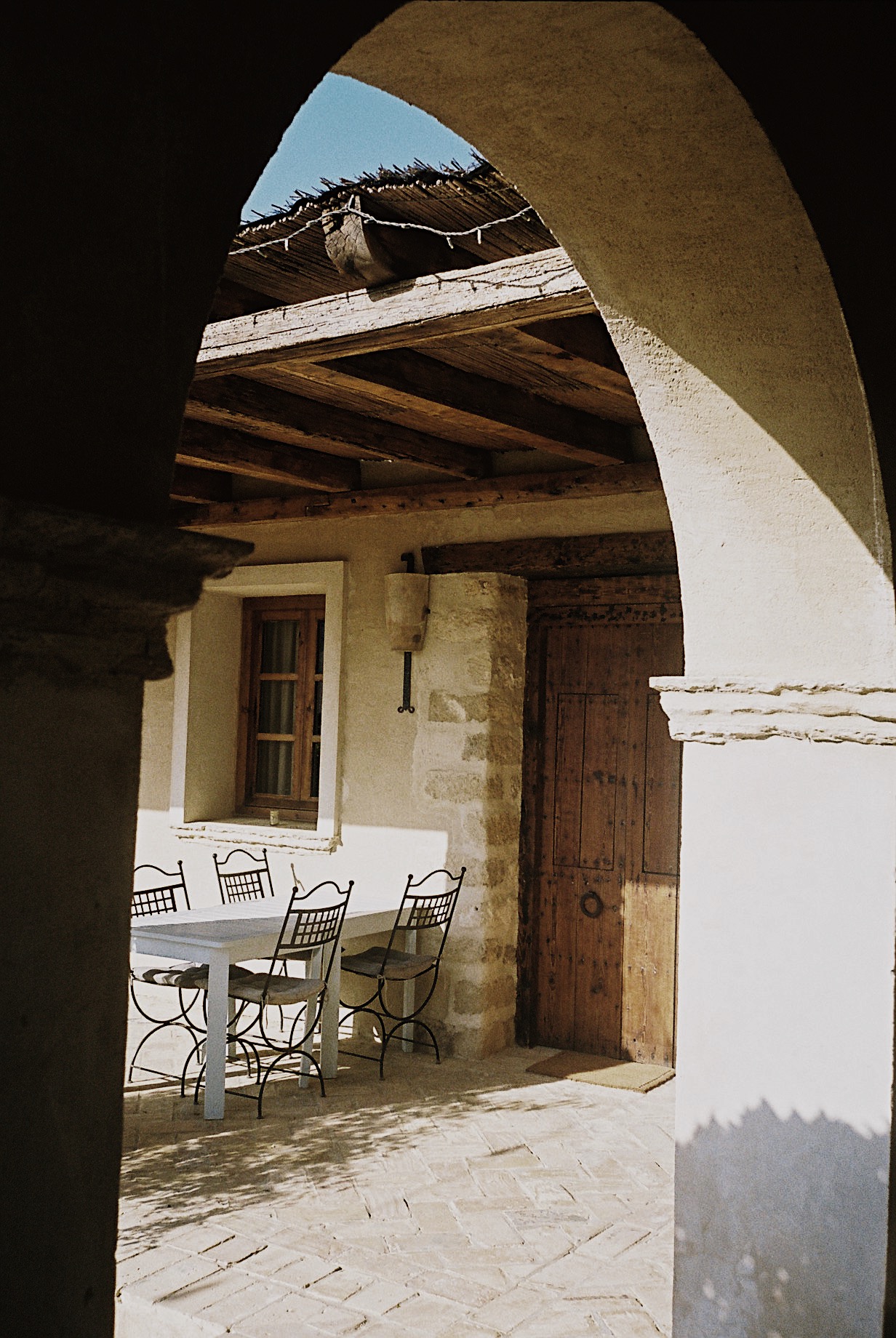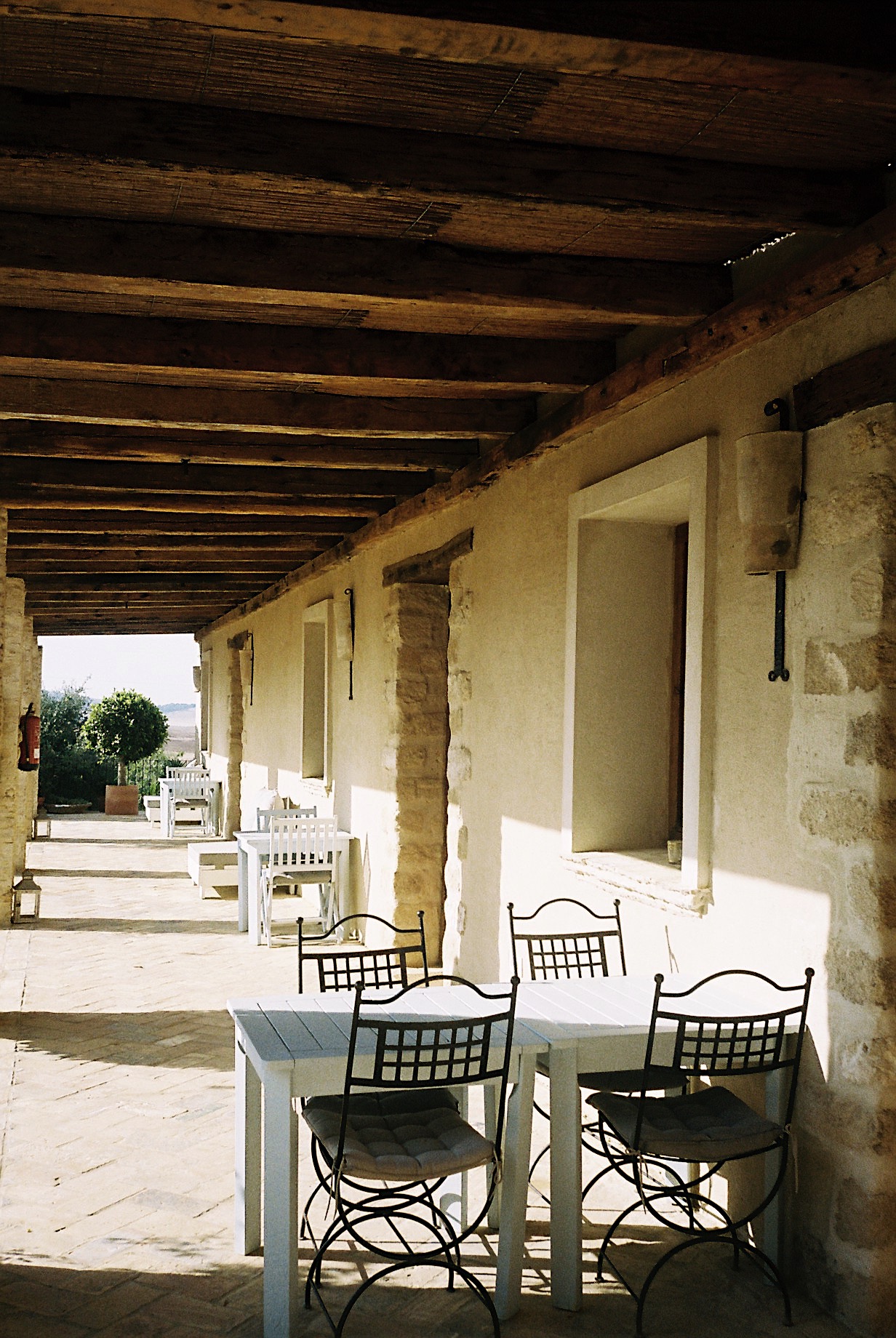 We took a short taxi ride and wandered the main shopping streets before grabbing dinner just after sunset. Usually, I find these sorts of little towns have really rubbish shops full of all the usual tourist tack – Vejer was vastly different. There was lots of little boutiques selling real leather handbags and bohemian inspired treasure. Embroidered kaftans, embellished dresses, and hand painted ceramics. It's the kind of shopping paradise that my mum would love! In fact, I picked up her birthday present from one of my favourite stores there and I can't wait to give it to her later in the month…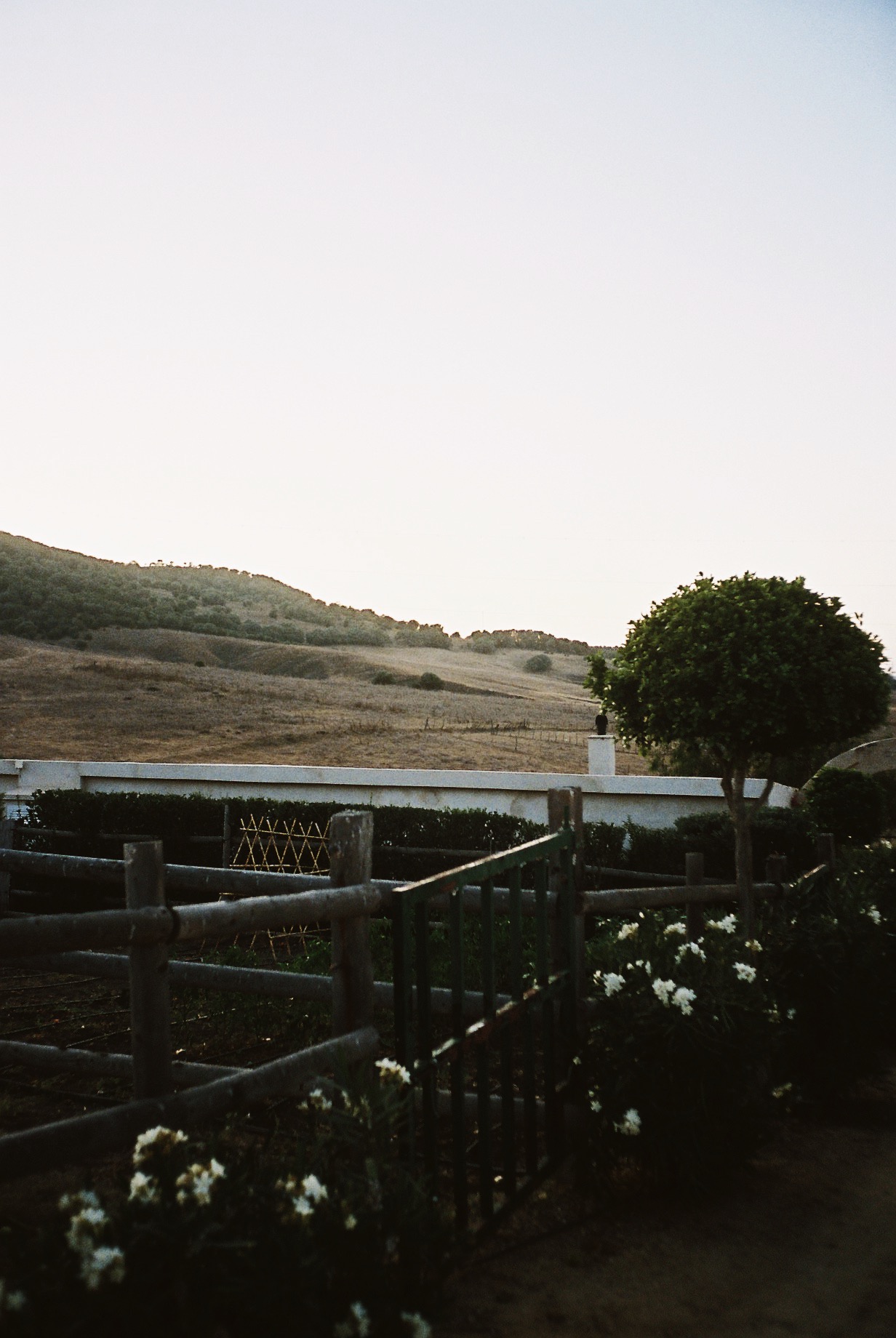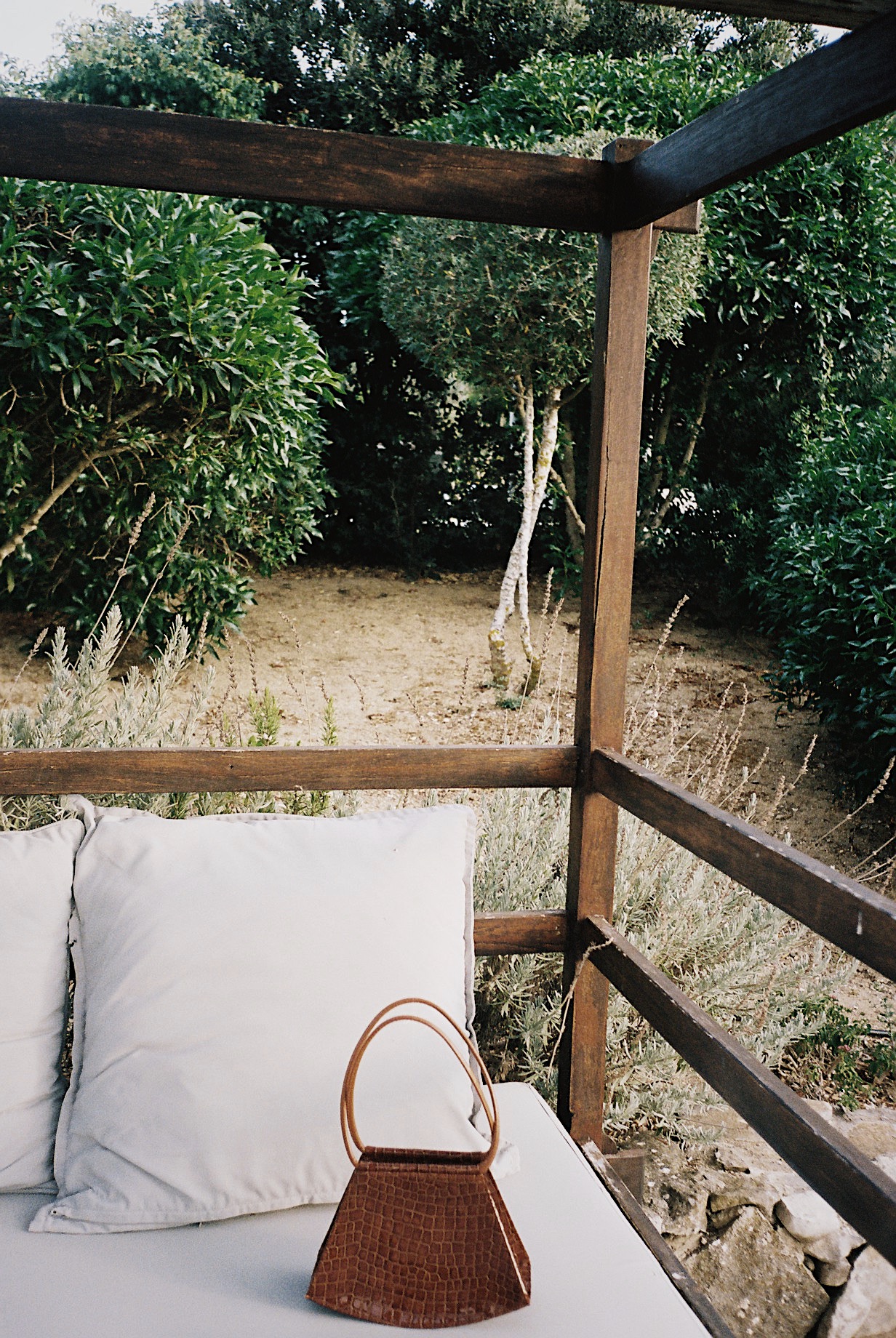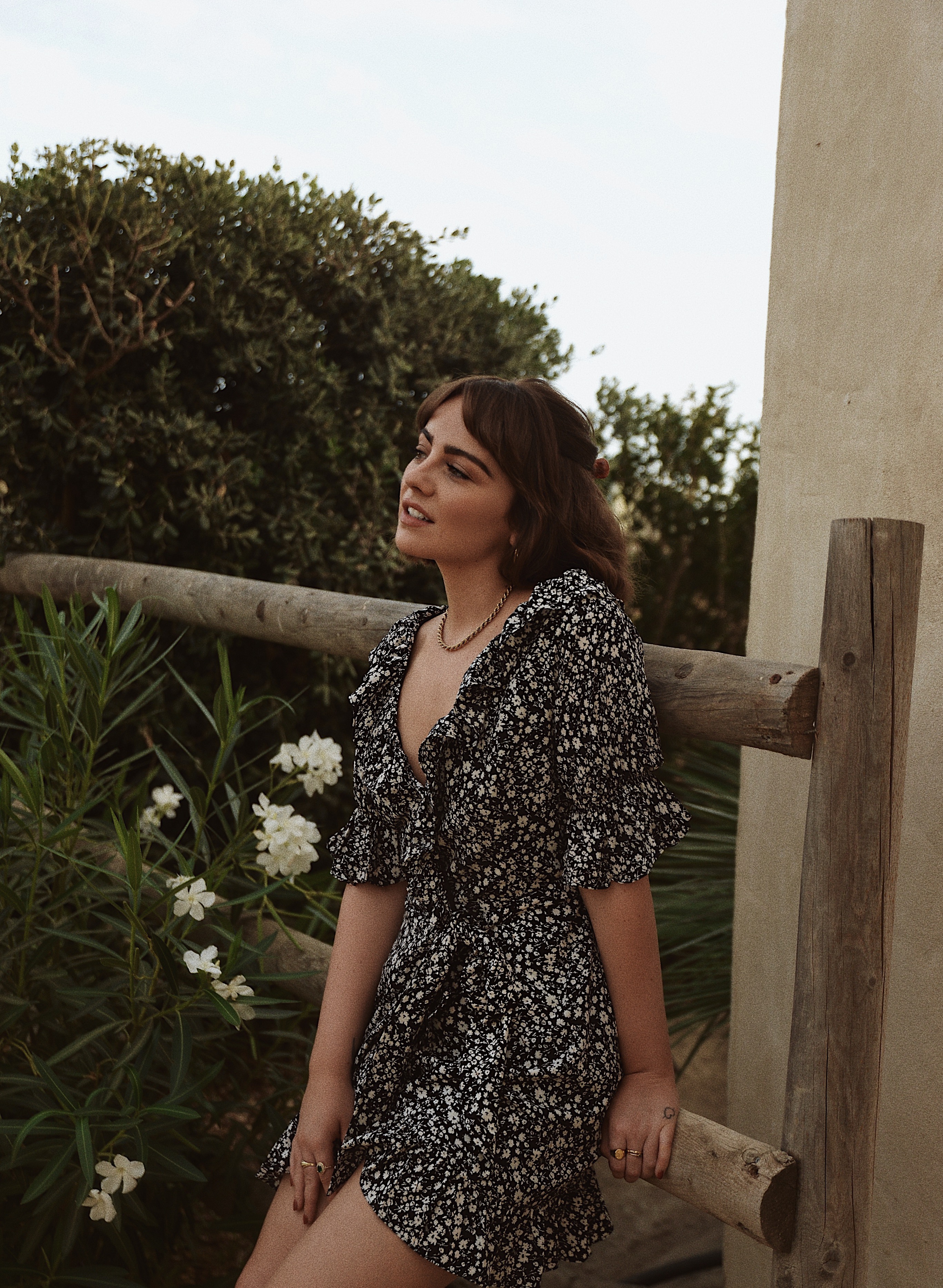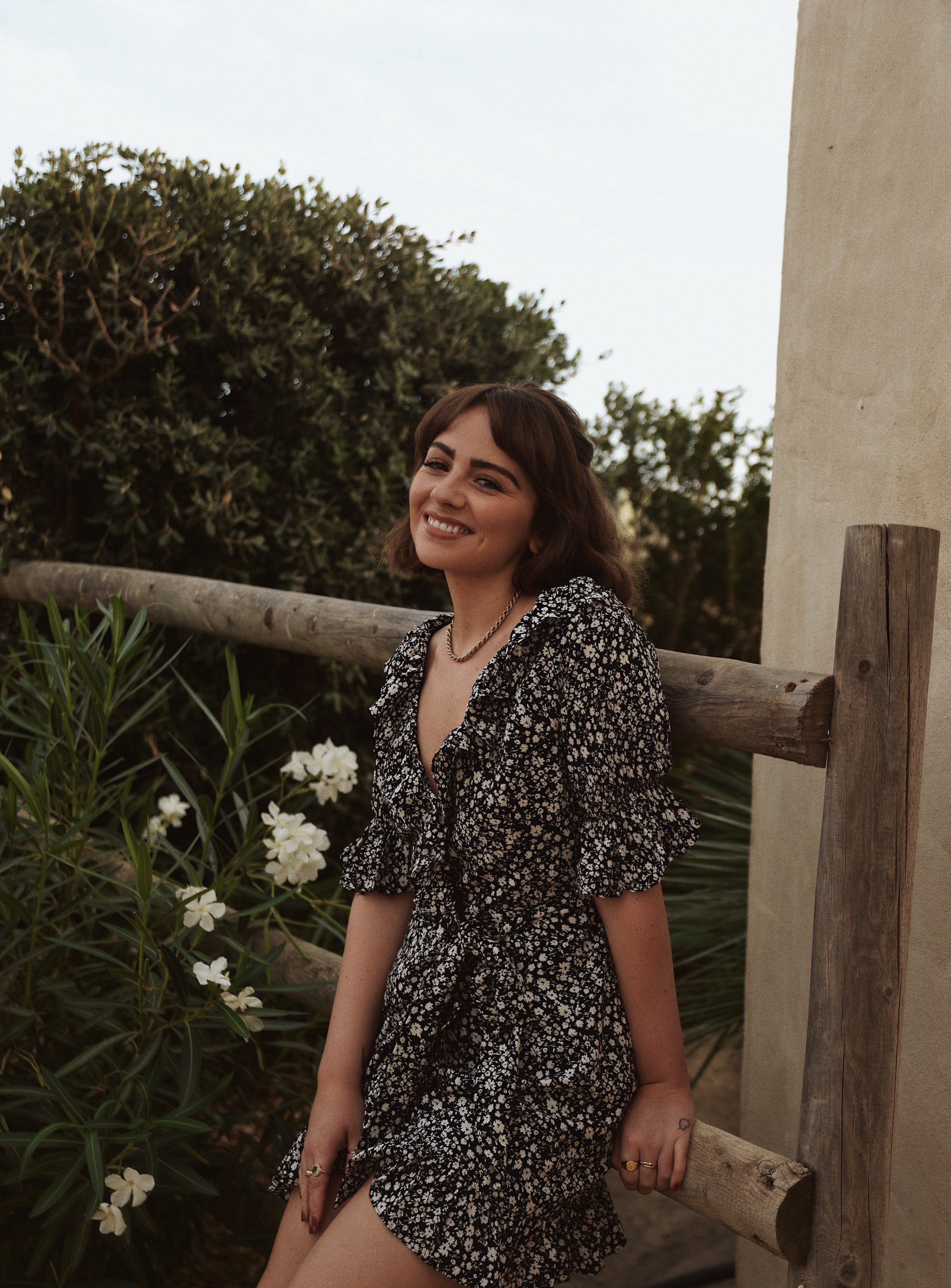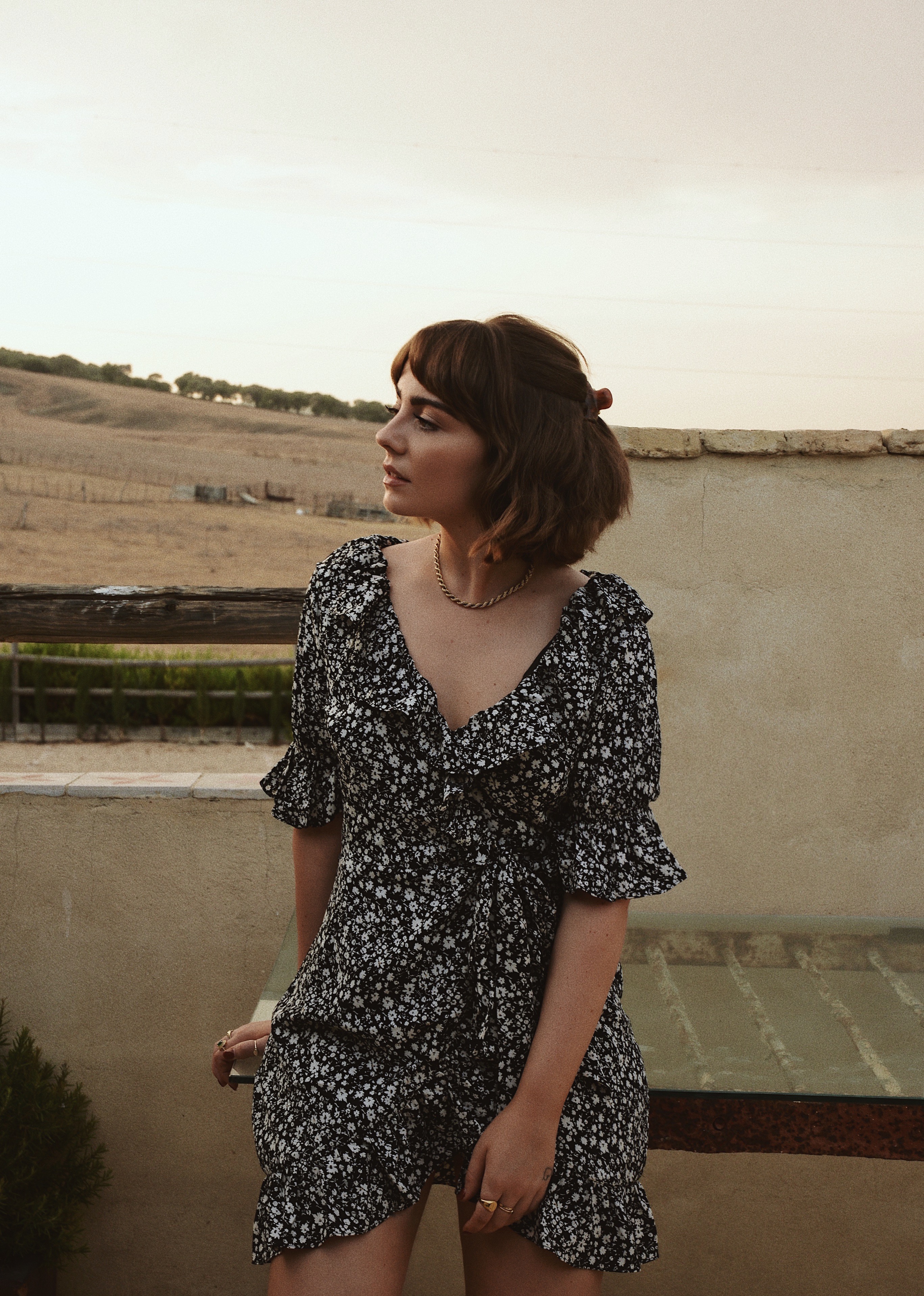 I also didn't buy anything new for this trip as it seemed pointless to pick up new summer things for my last summer trip of the year. It felt nice just to utilise the pieces already in my wardrobe, and wear the pieces that hadn't had their chance to shine yet like this cute Sabo Skirt floral dress. I bought it on a bit of a whim earlier in the year (thinking it would be a great summer dress), but it's super short at the front. Put it this way, the wrong gust of wind could leave me pretty exposed to passers by…
As this trip was a hot one (and very secluded), it was actually the perfect piece to prance around in. I love the super girly design, and sometimes it's actually nice to just wear something shorter than I would normally dare and embrace my bare legs. That's what summer is for after all – embracing our bodies and just letting go of our worries for a while…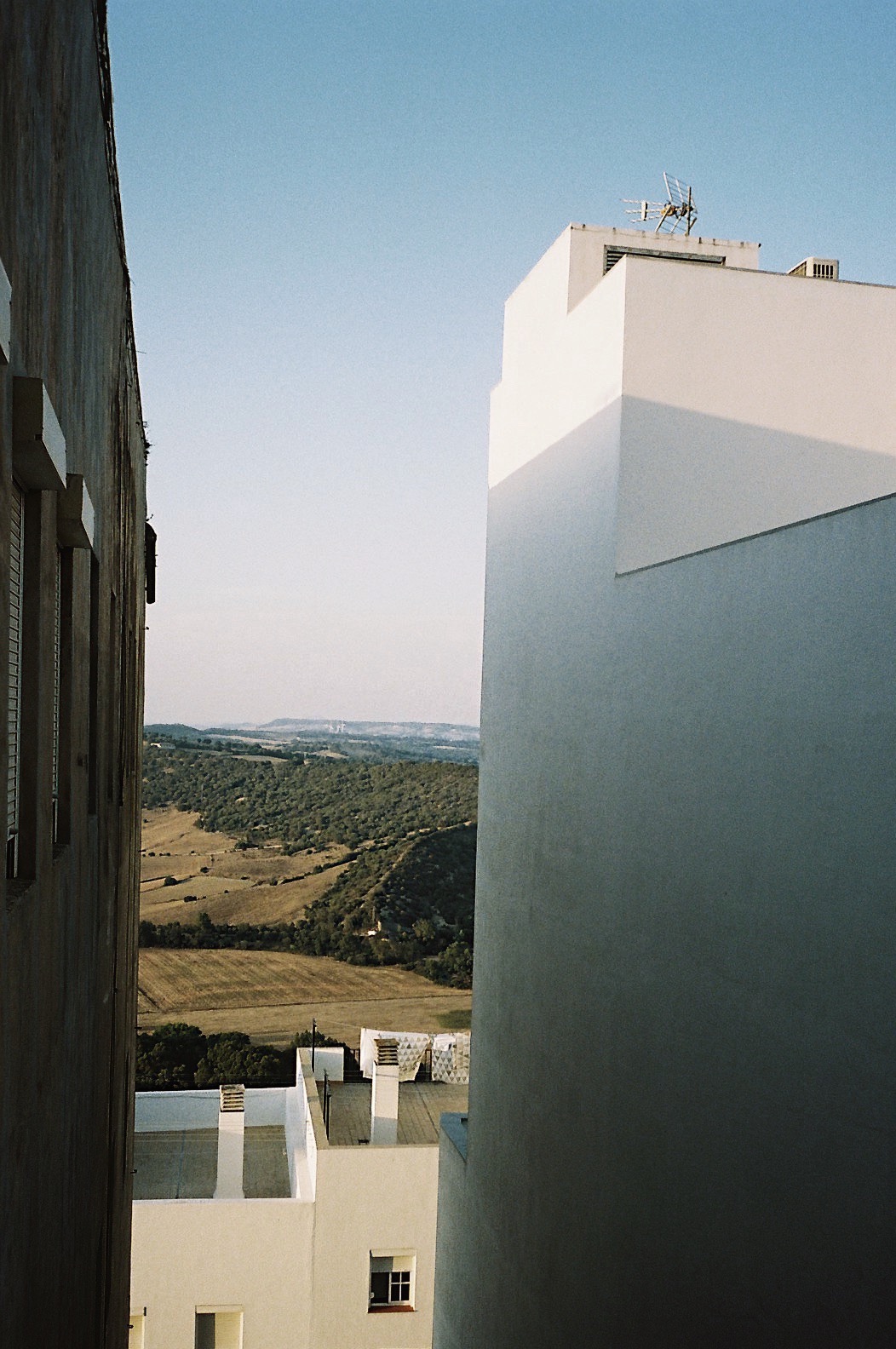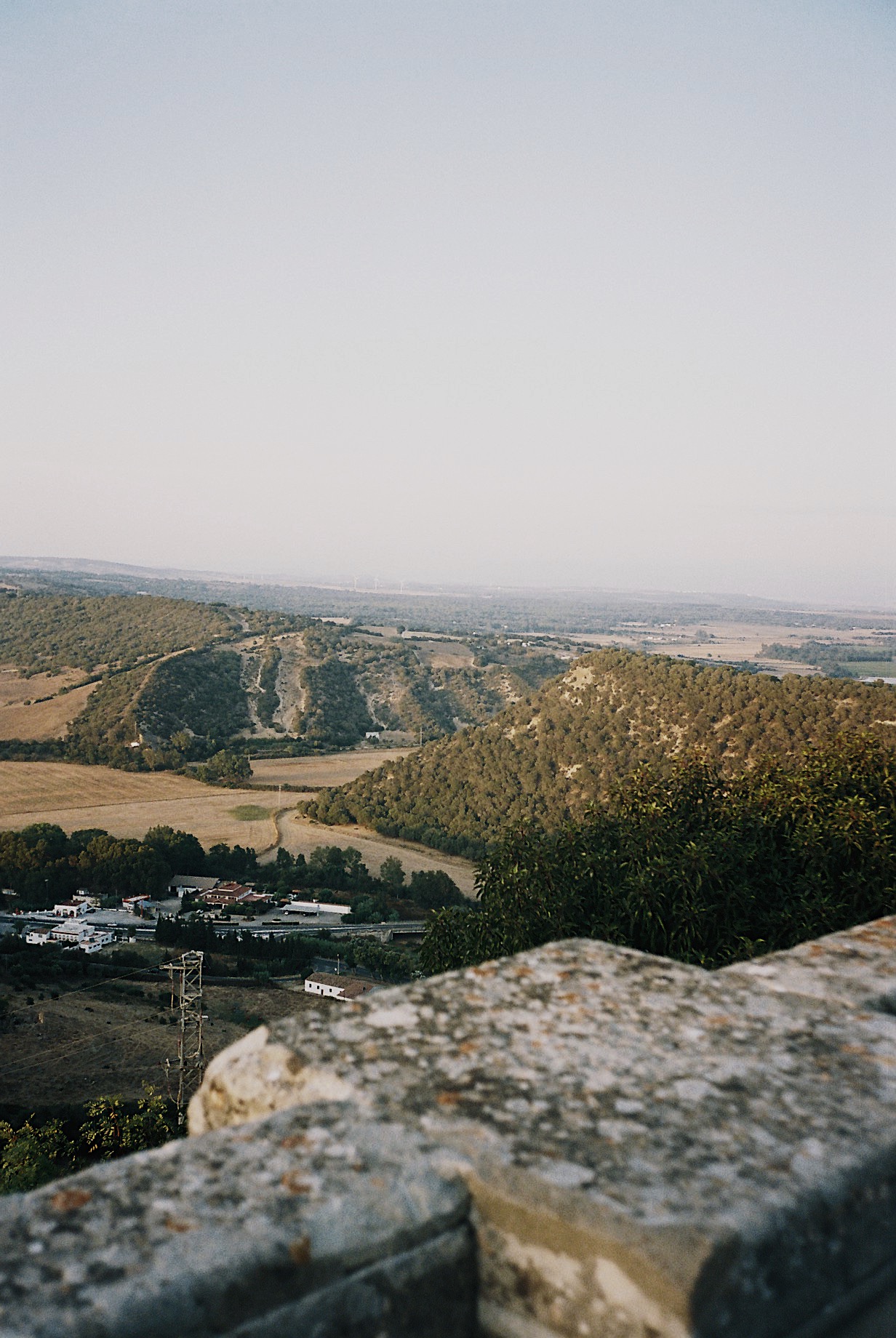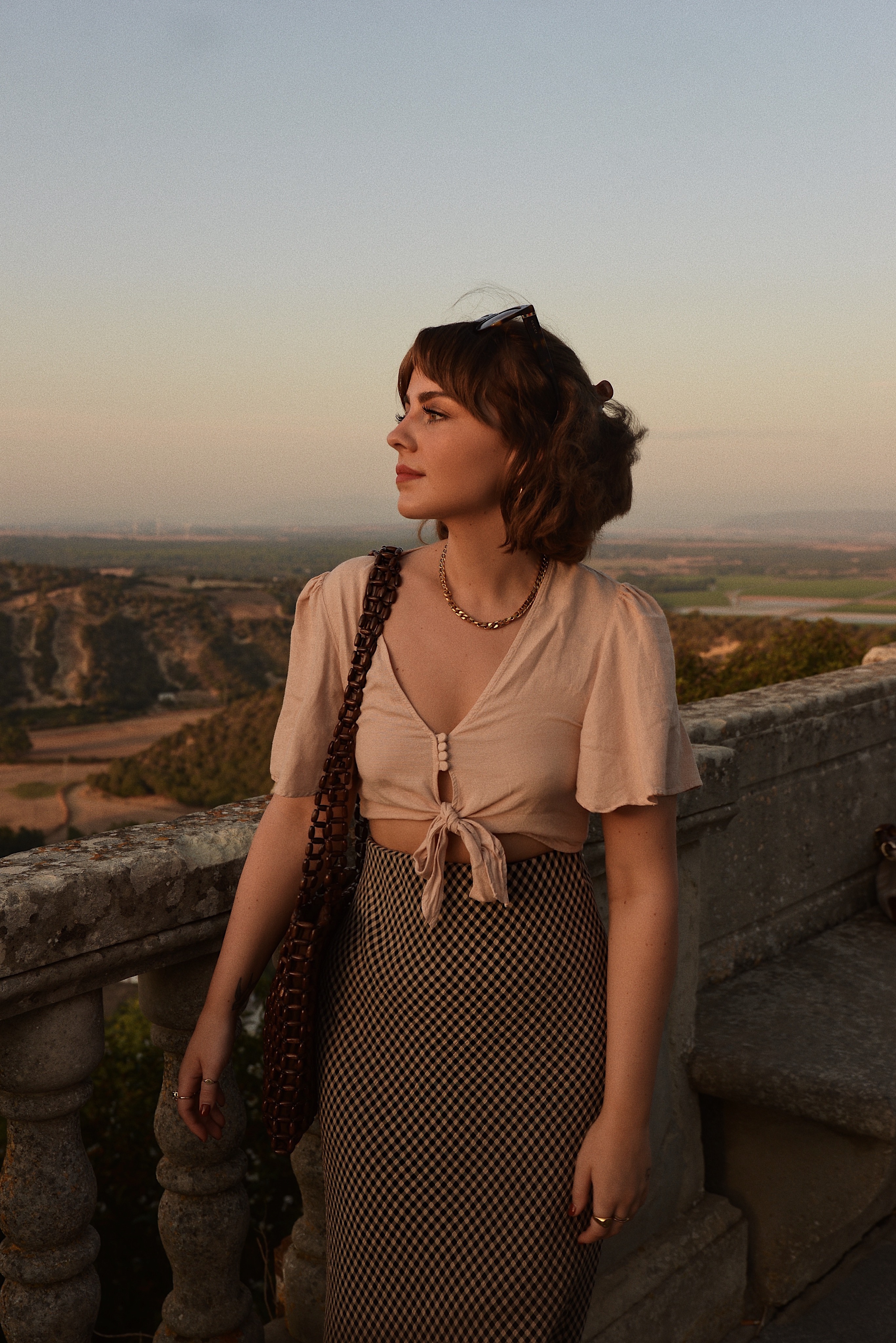 After the most amazing stay, it was time to pack up our suitcases and head home! We actually ended up flying back from Gibraltar airport for no other reason than available flight times, but it strangely ended yet another place to ignite my interest in this area of Spain. It has to be the coolest airport I've ever been to – I'd happily get delayed there, put it that way…
We drank a coffee on the outside balcony area and watched planes take off into the blue skies. 'The Rock' is also unmissable and has a huge presence in Gibraltar – I wasn't quite expecting it to be so beautiful. It's also a place I'd love to stay! You can hike up to the top of 'The Rock' and there's wild monkeys at the top. I'm very intrigued by Gibraltar and I'm so lucky that I get to learn about new places in the world via magical trips like this.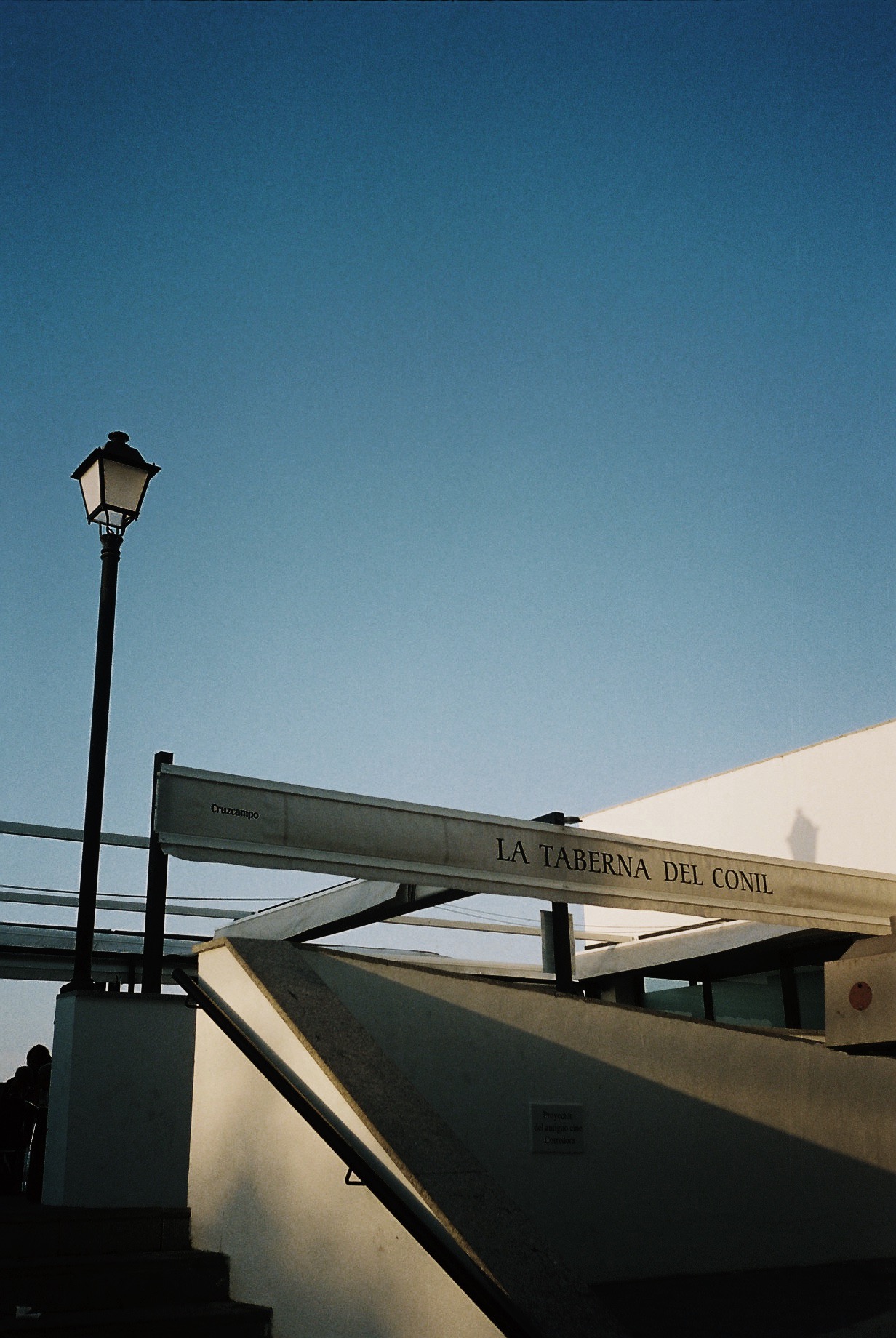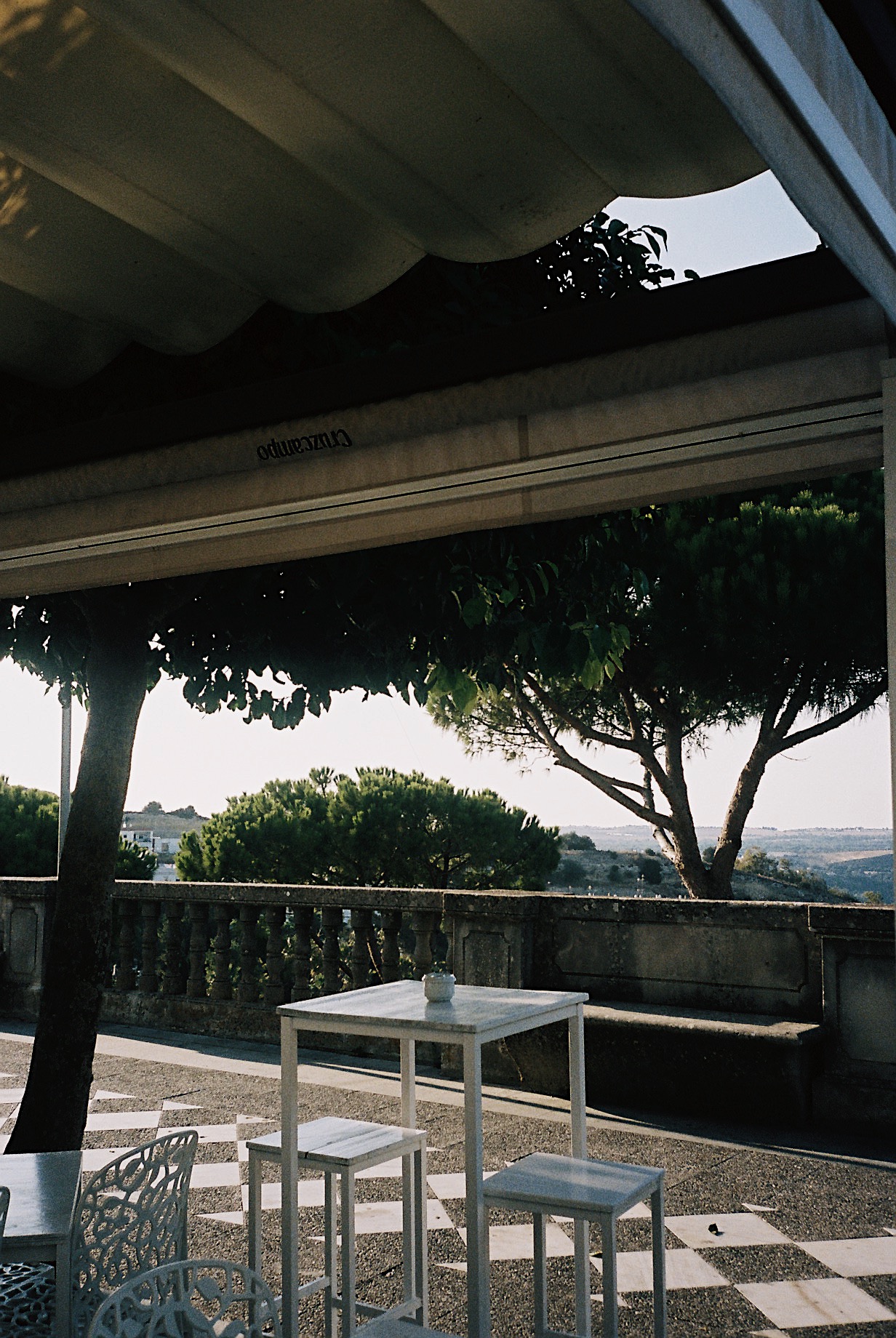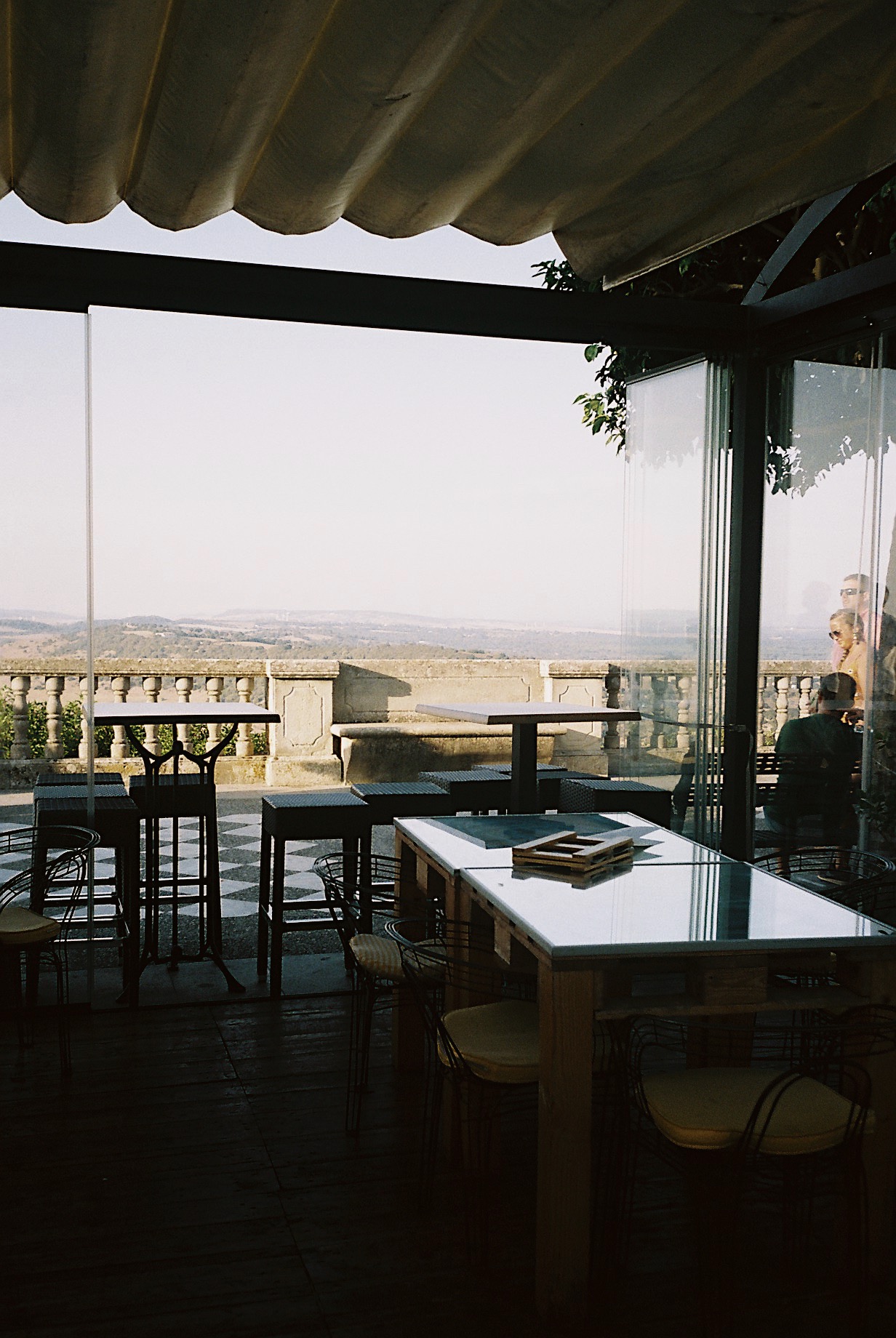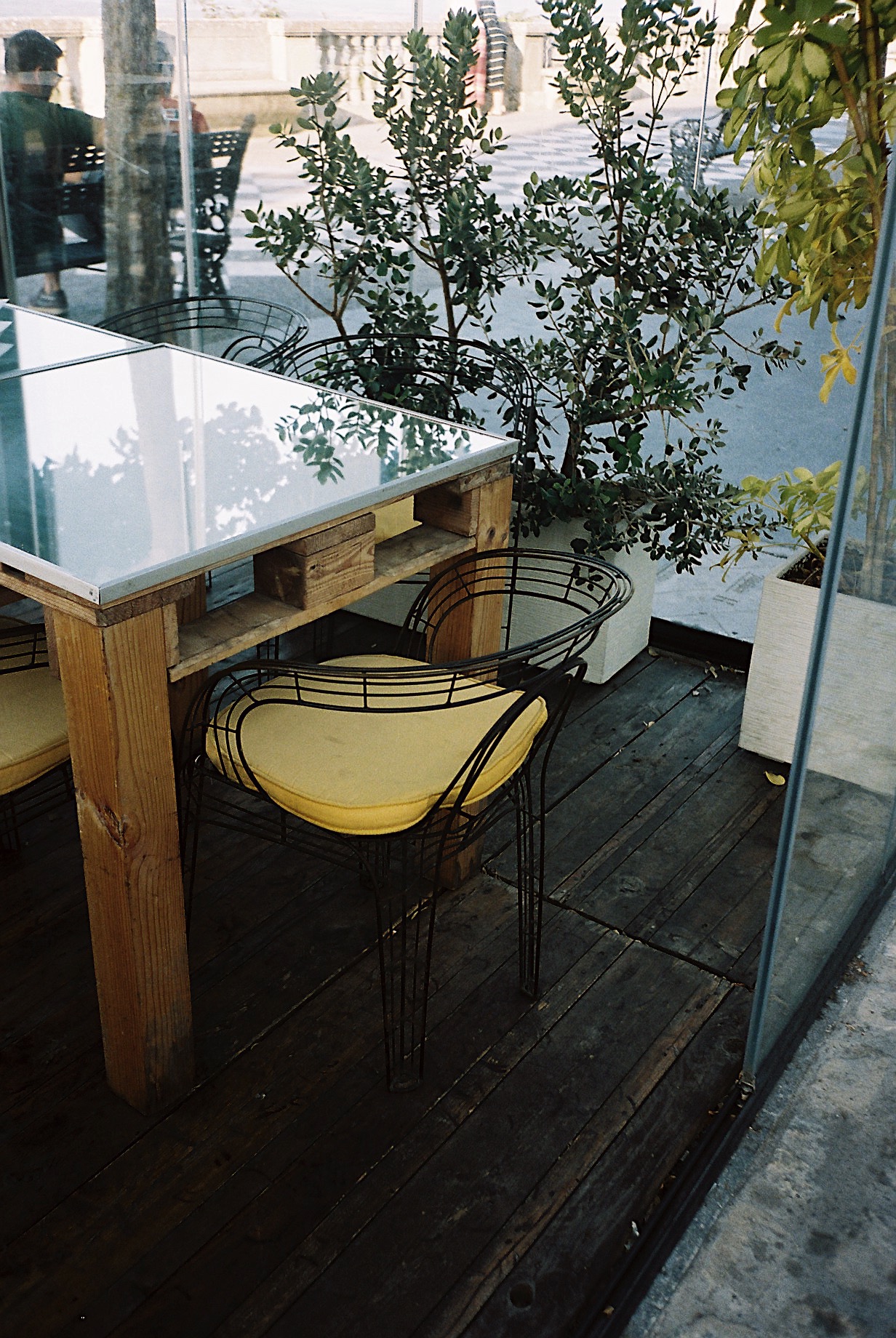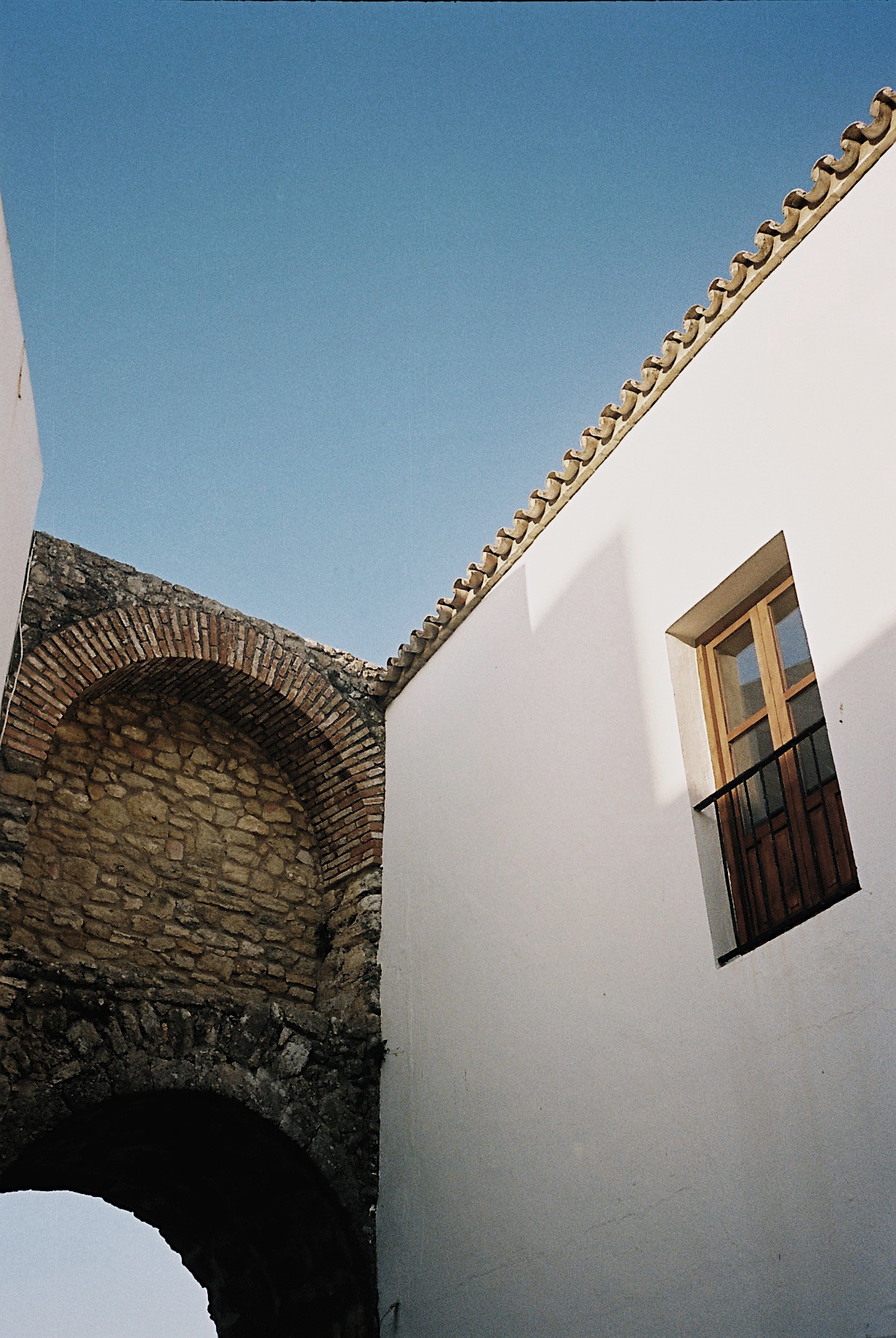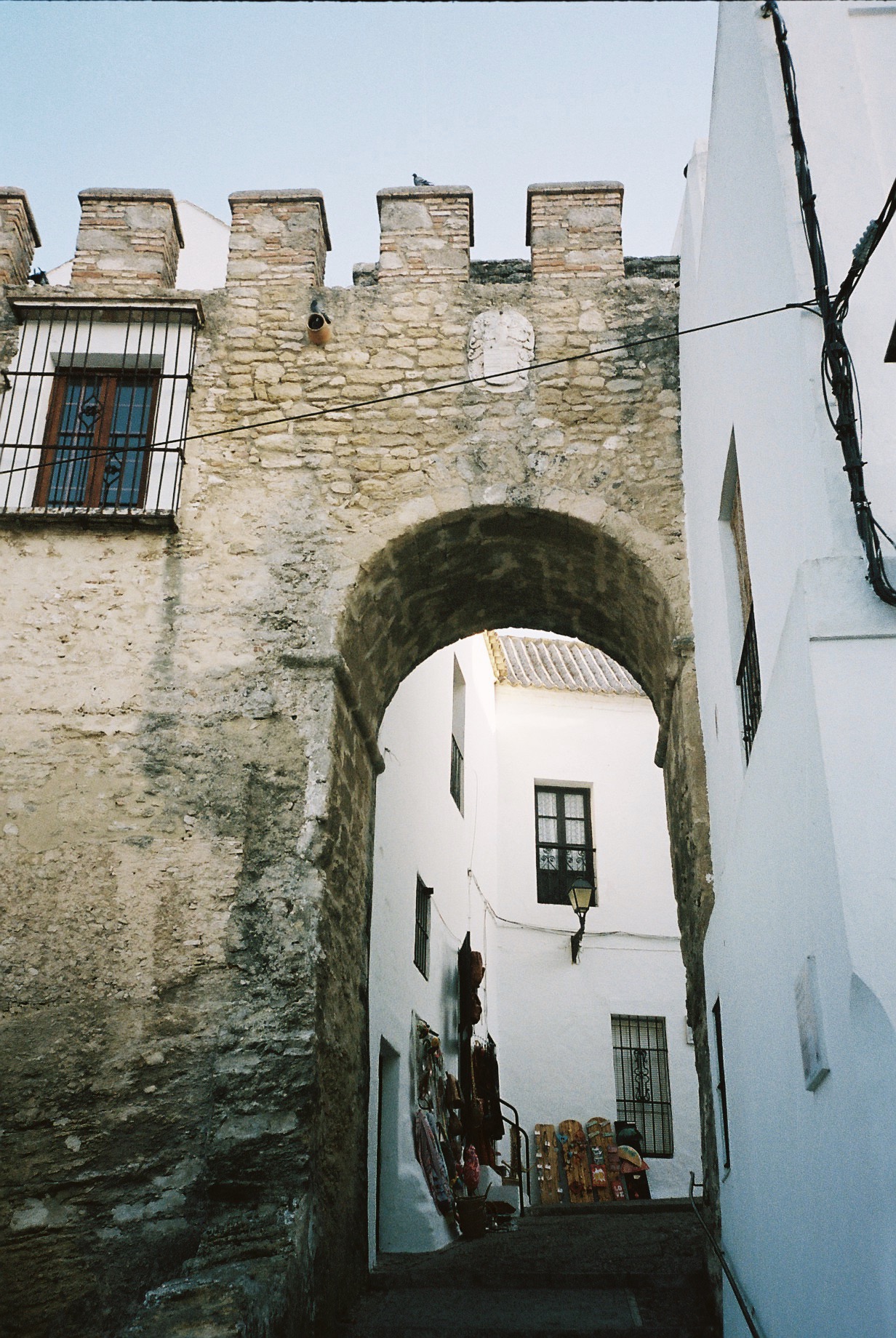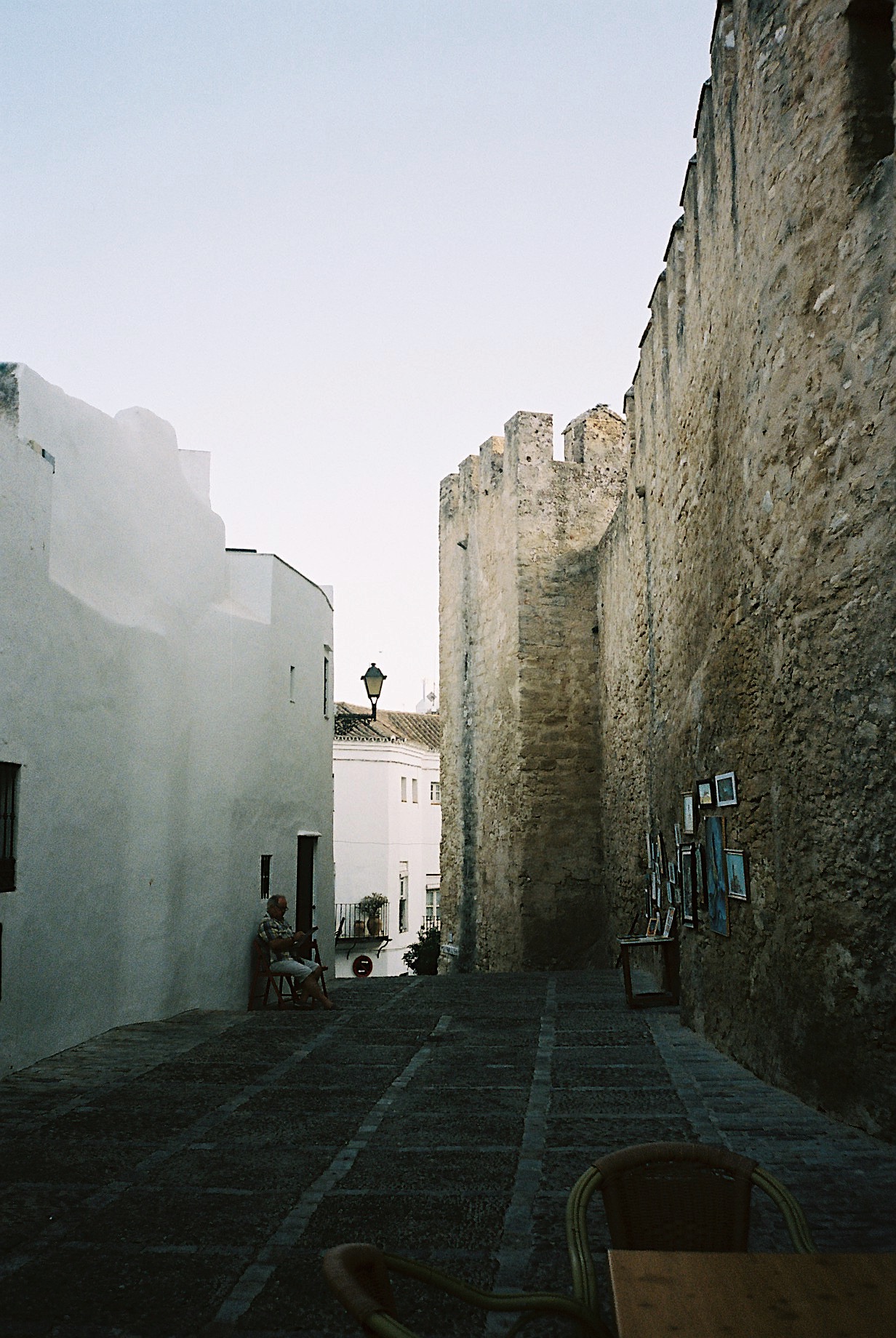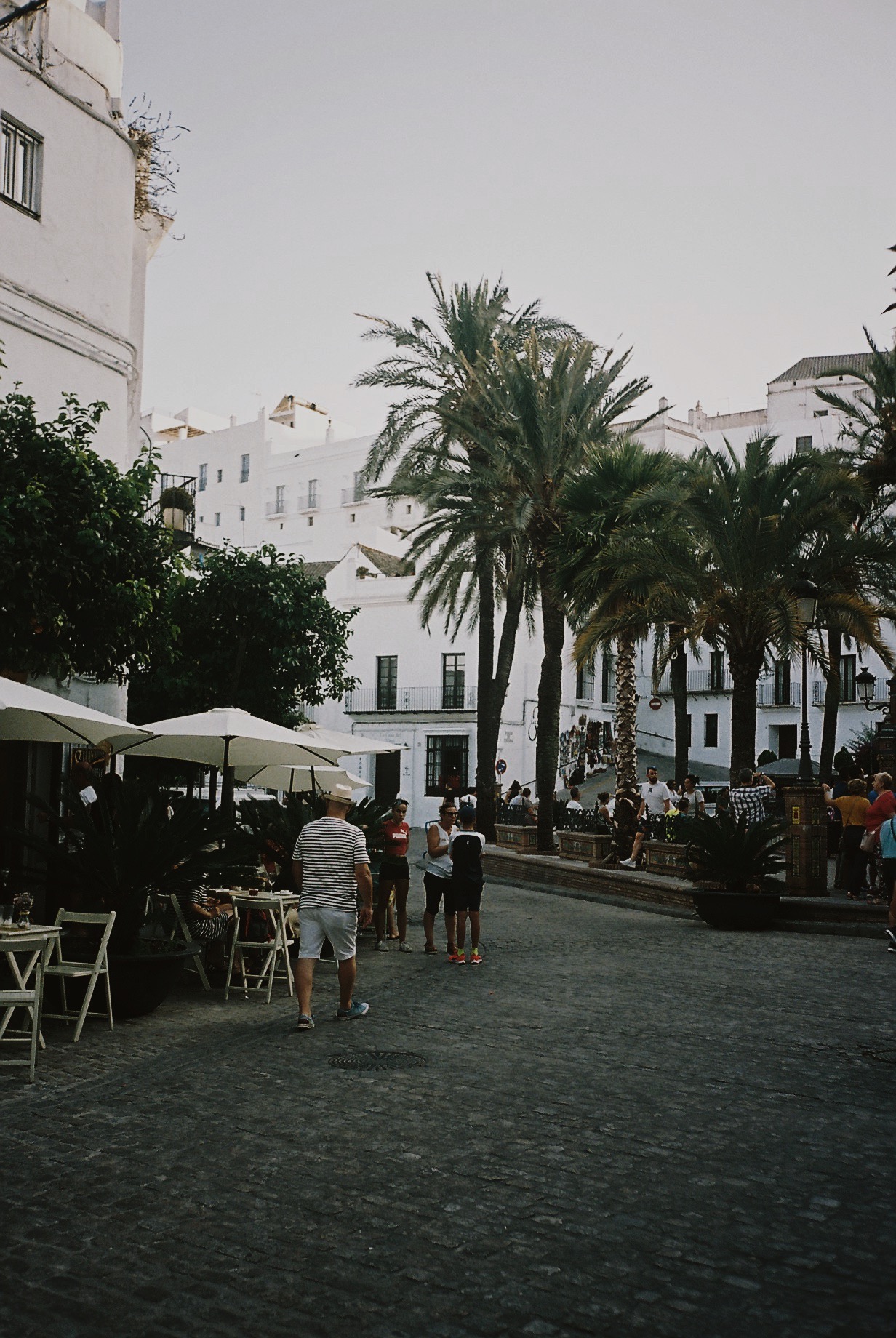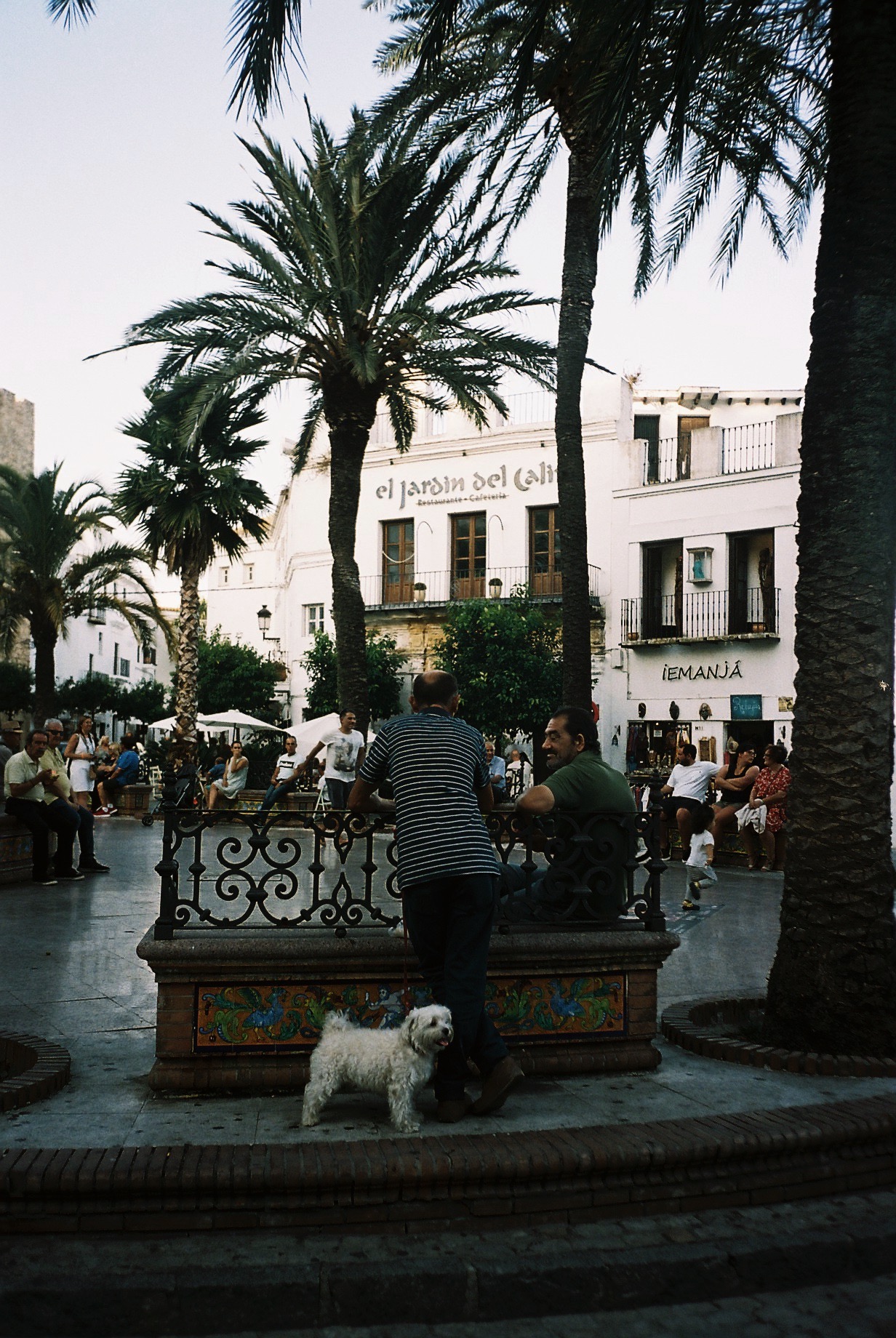 Read more about Casa La Siesta here 
---
Photographs of me taken by Catherine Booty, everything else taken on an Olympus MJU II