I thought I'd sit down and have a little chat with you guys about the way I like to create my content at the moment. I get so many questions about shooting on film and the type of filters I use etc, so I thought it would be nice to just get it all down in one place! My routine has changed quite a lot since working with Catherine over the last year – we have such a good work/play rhythm down, and I really believe it makes the photography element of my job so much more rewarding…
Being comfortable is half the battle when it comes to working in a creative space. I'm so lucky to have met someone that I have such good chemistry with. Someone that I can throw ideas back and forth with, and someone that can laugh alongside me when they don't quite work out. That's the appeal of photography to me: it's trial and error. It's repeatedly picking up the camera and having that blind faith that your vision will be bought to life in some way. Particularly with film because you just don't know what's waiting for you on the other side – it's all part of the fun, and definitely the reason I love combining film and digital throughout my work.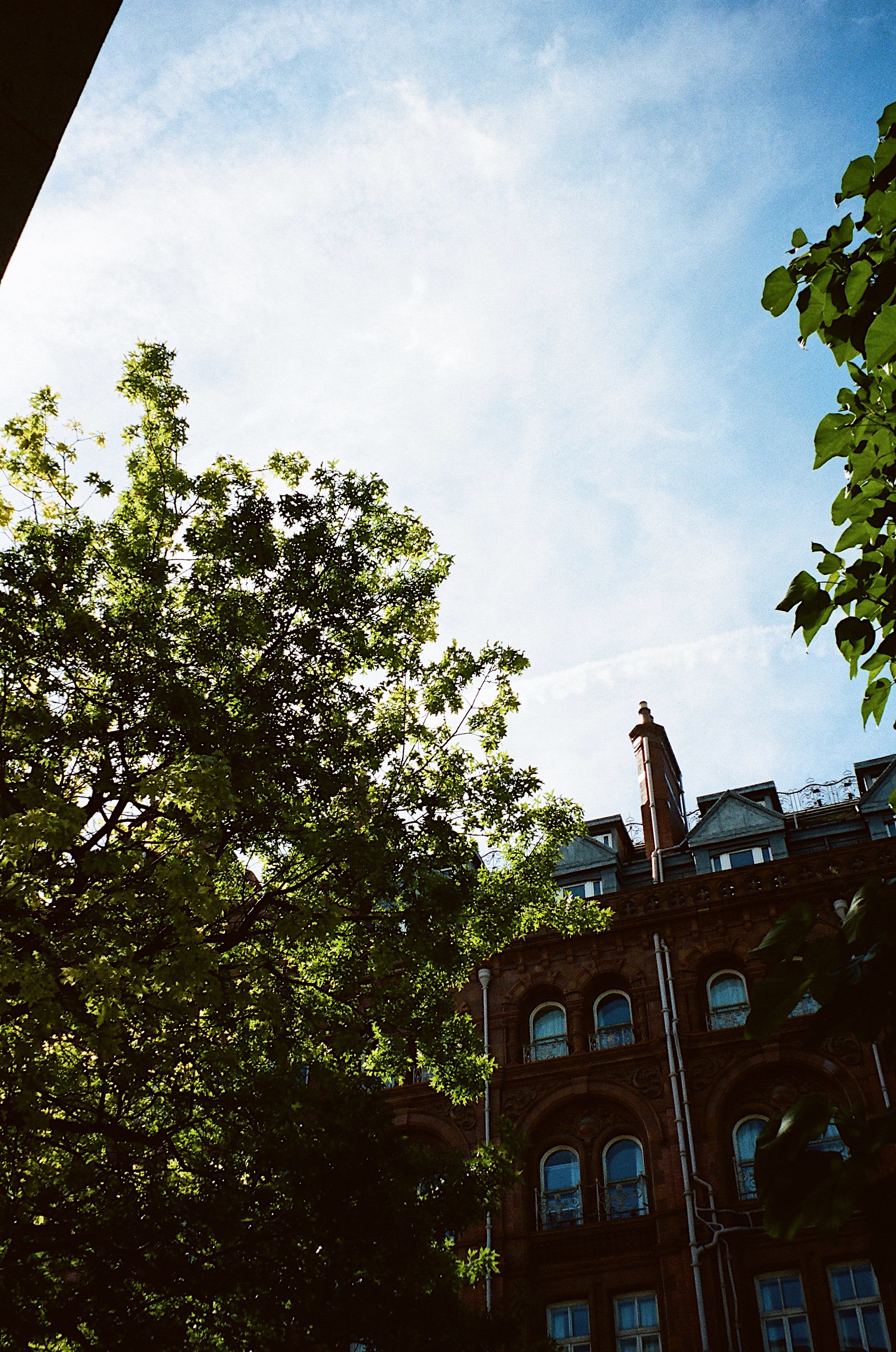 Digital is 'safe' in the sense that you know you've 'got the shots' you needed on that particular day, but film is just raw, and less glossy, and endlessly romantic. I've always loved film cameras and although it's become an expensive habit, it's something I'm happy to invest it to create a specific mood when it comes to the imagery I put out there. I love writing so much that I want the imagery alongside it to portray the same feeling – there's just something untouched about film that feels vulnerable and real.
Gushing aside, I thought I'd share a few practical tips/tricks that I've learnt over the years when it comes to shooting on film. I'm by no means an expert, nor am I technically clued up – I just like to play, and experiment, and then sort of learn along the away…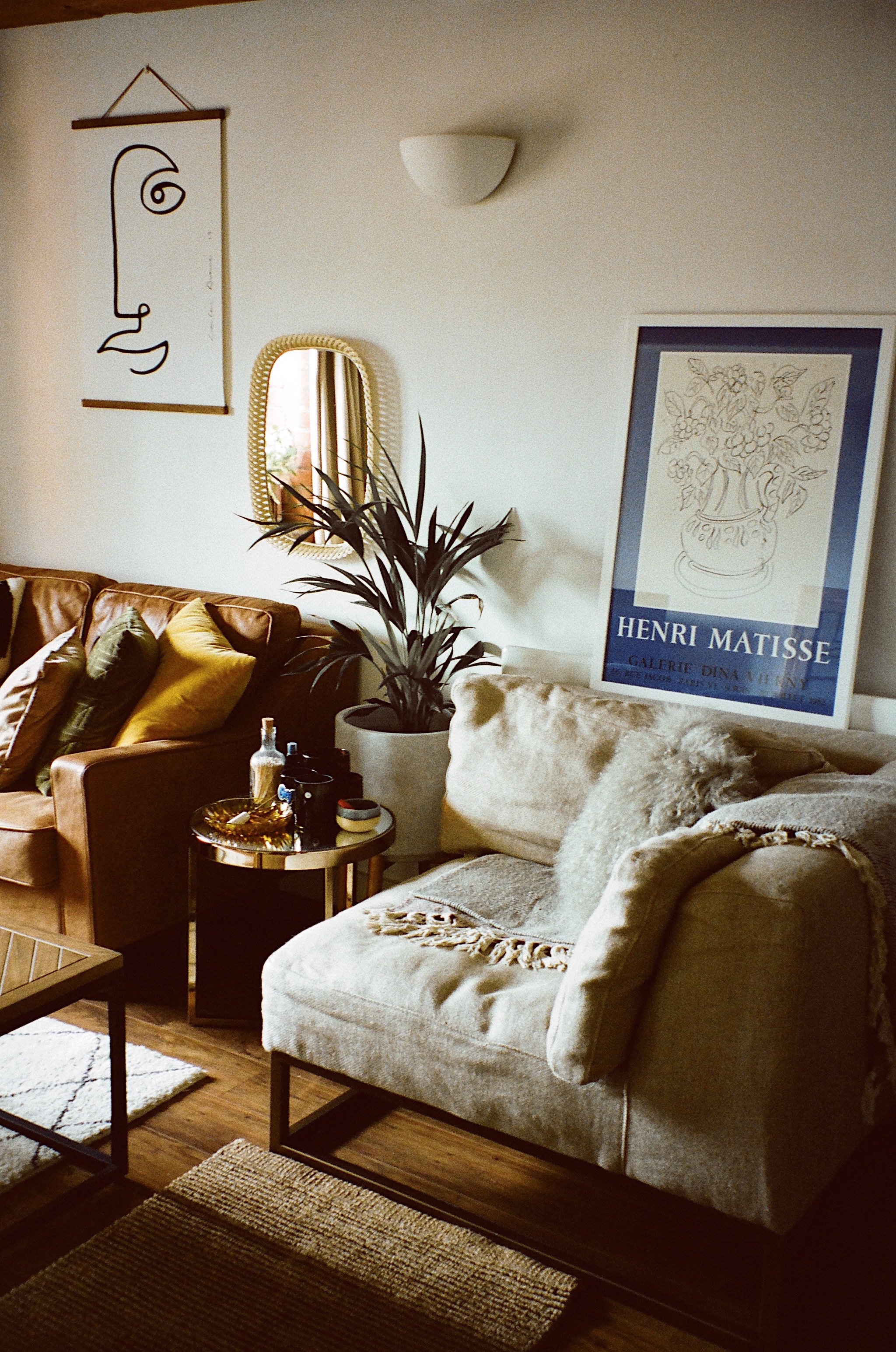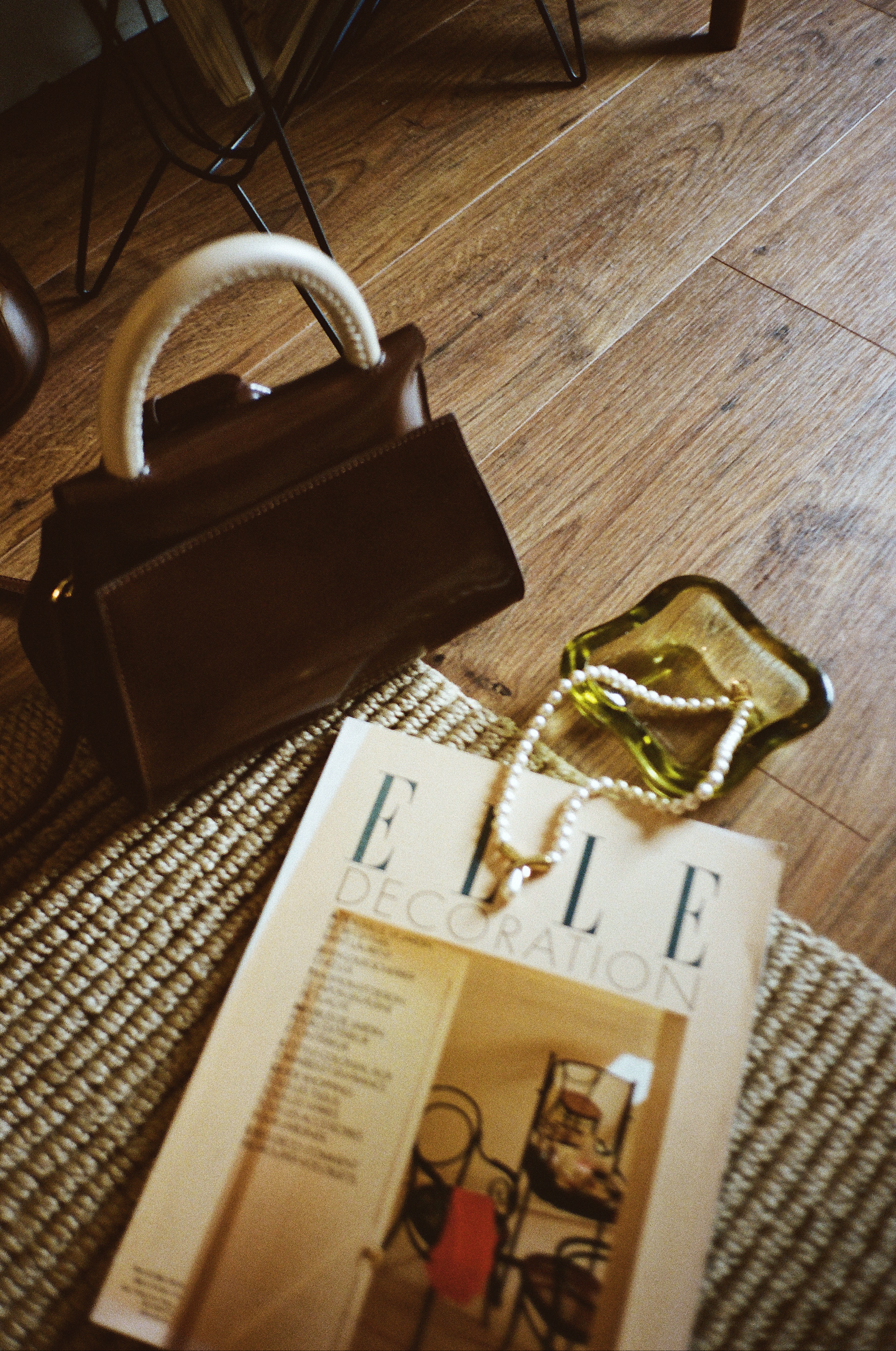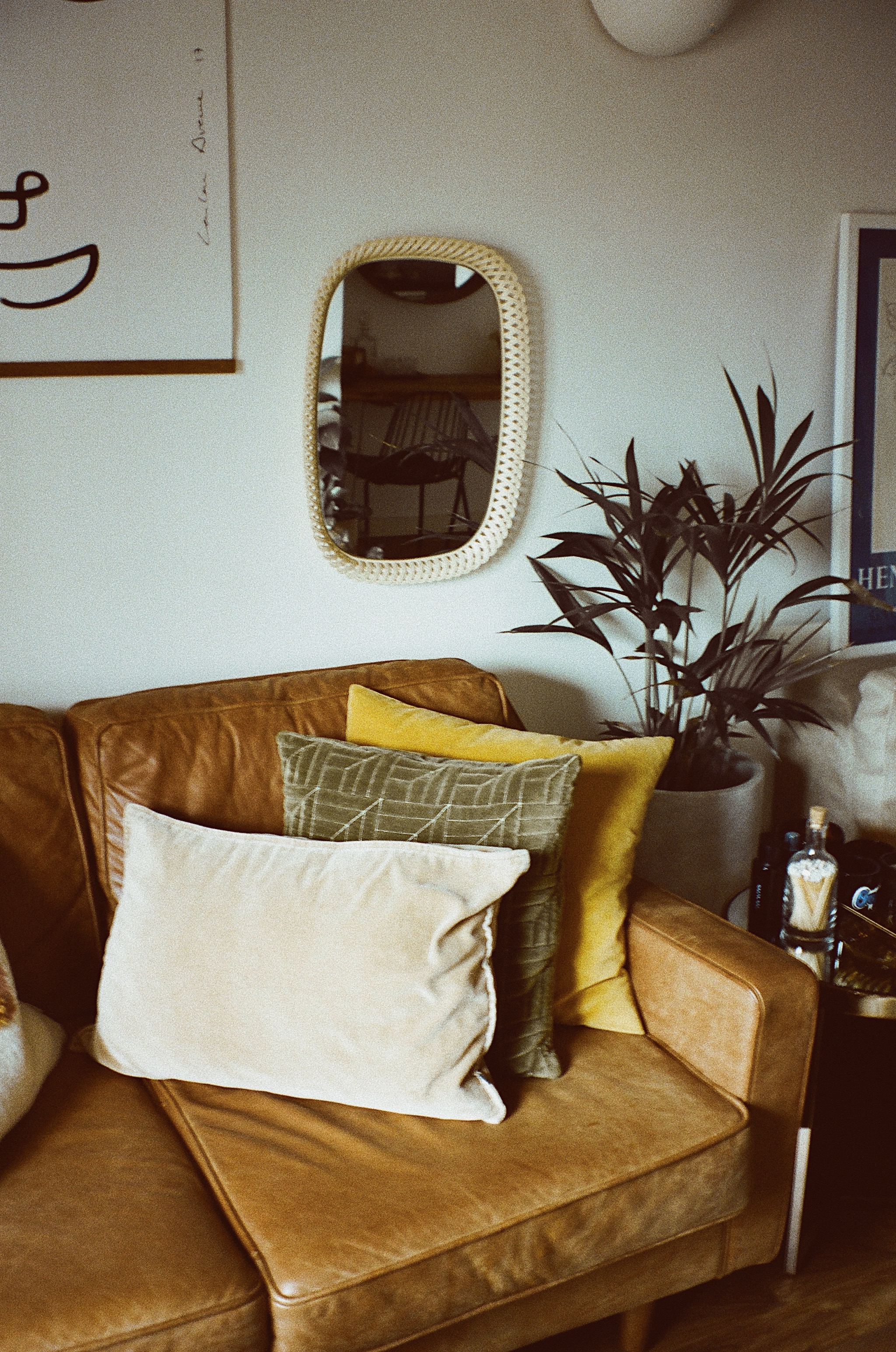 POPULAR & PRICEY DOESN'T ALWAYS PAY OFF
If you're looking for your first film camera then my advice would be to start off with something less popular and inexpensive. The Olypmus MJU II is an obvious choice for a sturdy point and shoot camera, but they have become pretty overpriced since becoming so popular again. You used to be able to get them for much cheaper, and now they average for a few hundred pounds on the likes of Ebay/Depop etc. I now have two of them and they have been such amazing little cameras to travel with.The lens is one of the best you can get on a point and shoot style camera, and the settings/body of the camera itself is super easy to navigate. So much so that it looks like a toy camera and you can't quite believe it when you pick your film up from the developers. I'd wholeheartedly recommend if you have the funds to splash and happen to find one in great condition, but I would say that there are plenty of other film cameras out there that do the same thing for a fraction of the price.
Speaking of, I recently picked up the Pentax ESPIO 738S for about thirty pounds on Depop and it's really rivalled my love for the Olympus MJU II. If you caught my latest Paris blog post then a lot of those images were shot using this camera! It has a nifty little zoom lens which is great for detail shots/just spying on people…
I also invested in a Contax T2 around a year ago because I wanted to step up what I was creating in terms of film content and have a bit more control over the outcome. However, I still feel as though I haven't quite got to grips with this camera, and because of the way I work, I feel as though simple point and shoots really serve me well. I'm often moving quickly and don't always have the time to play around with settings, but it's a beautiful camera that I still want to get a know a lot better as it wasn't cheap! It's my goal for the rest of the summer to shoot on it more and figure out the best way to incorporate it. I definitely wouldn't recommend diving in head first and buying something this pricey if you're just starting out with film. Contax cameras are also difficult to repair (not many places will do it), so it sort of felt like a risk/as long as it may last type of camera when I bought it.
EXPERIMENTING IS PART OF THE PROCESS 
I only really use Porta 400 film at the moment because I find that it's the best in terms of churning out consistently high standard images. I tend to just buy it in bulk from Amazon and I usually get through a few rolls a month depending on my plans. Portra 400 is recommended for fashion photography but it's also great for travel/nature/being outdoors or in unpredictable lighting situations. For me, it really nails that Nineties cinematography feel and just makes everything appear smoother and richer. It's truly beautiful film to shoot with and works really well if you're shooting in a city like Manchester that's often gloomy/lacking in natural light.
Different film cameras will also suit different styles of film, so it might be worth picking up a bundle of mixed film from somewhere and just having a play around if you're unsure. When I get a new camera, I spend ages reading reviews about it and watching Youtube videos if there are any. The internet is a great tool and there are tonnes of camera geeks out there that are eager to share their knowledge. Read as much as you can before you buy and don't be disheartened if you don't achieve what you wanted the first time around. It took me a while to figure out the film I liked/the conditions I like shooting in and then where best to get it developed. It's all part of the fun!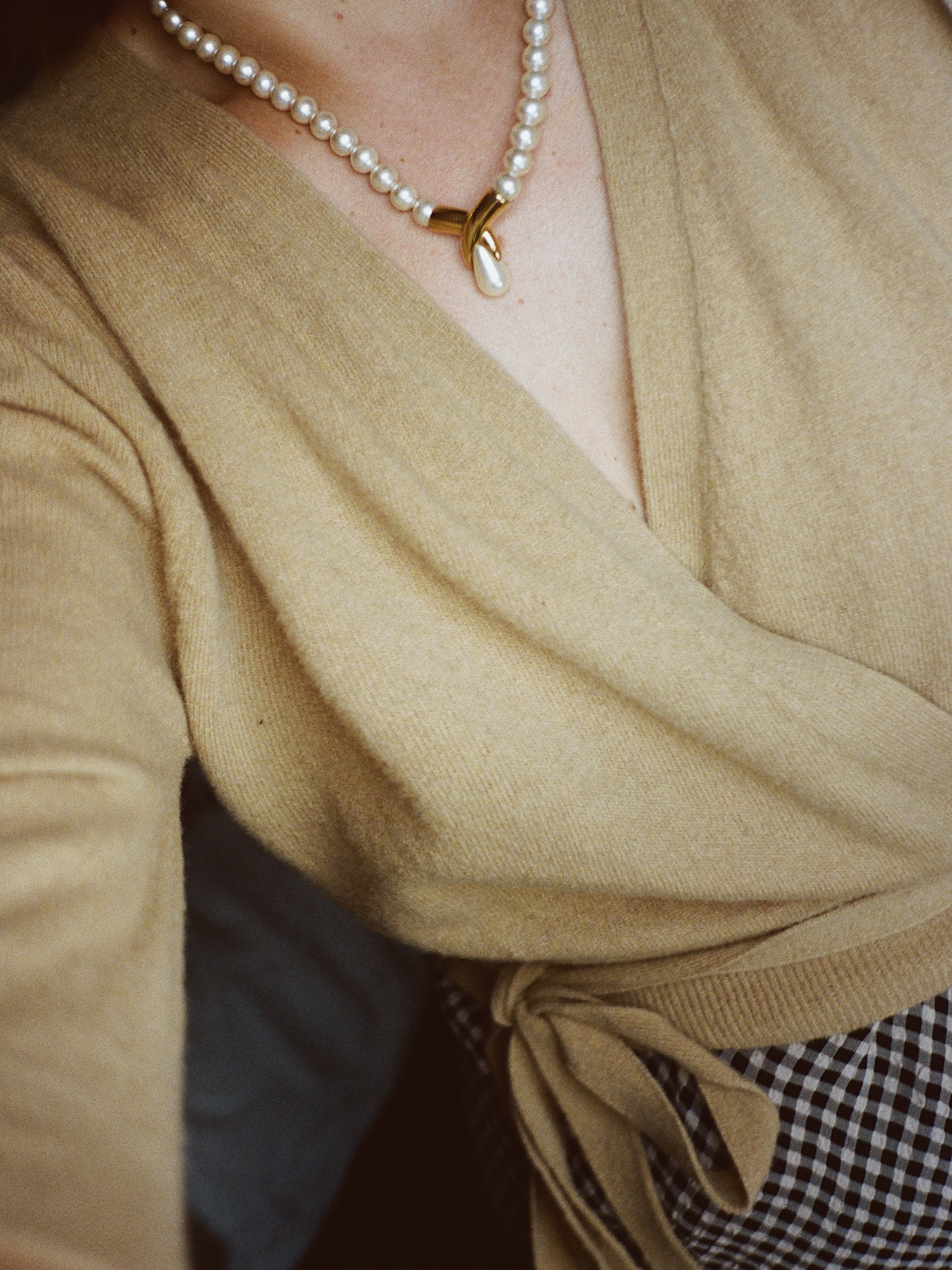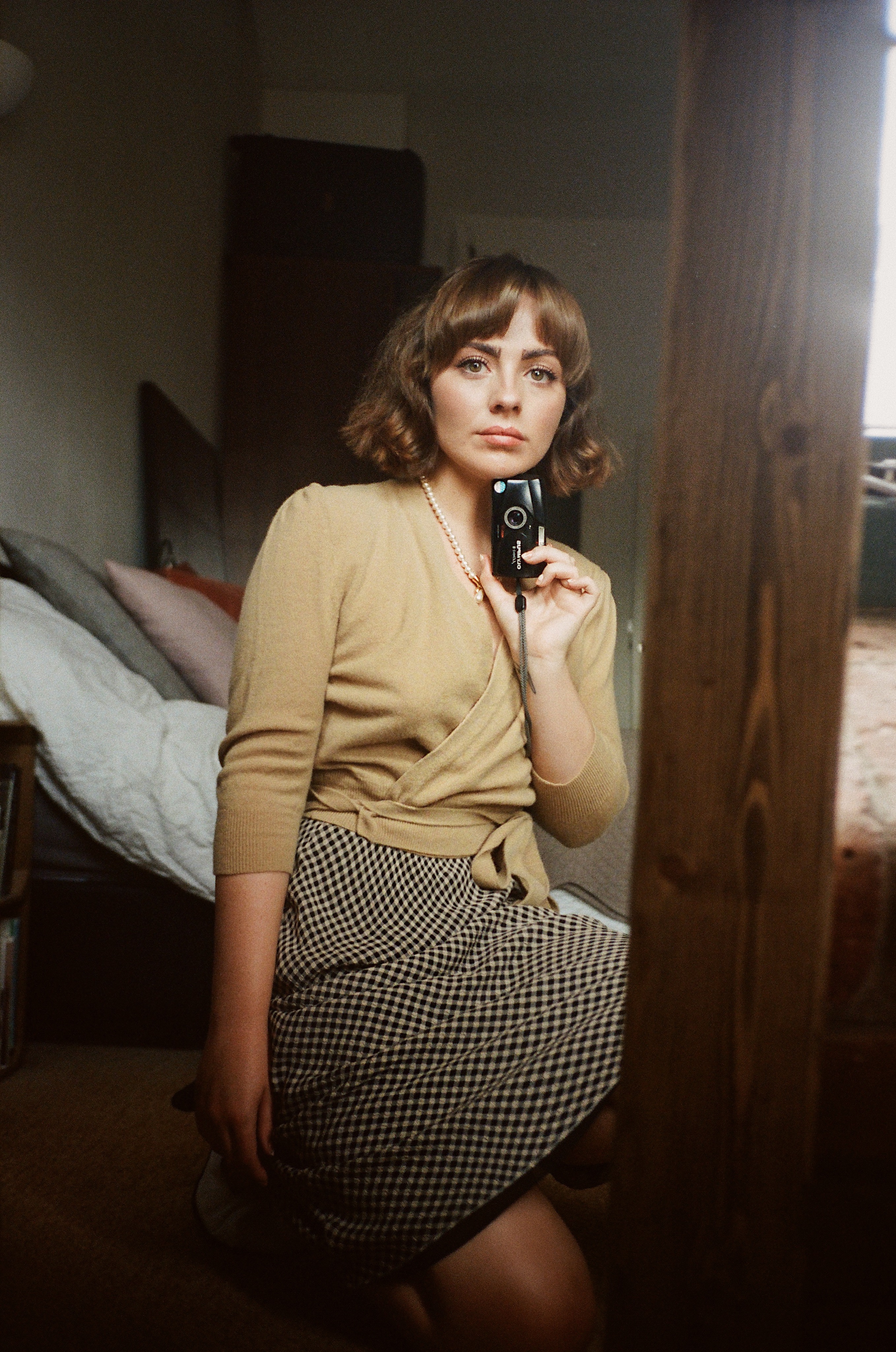 SUPPORT INDEPENDENT DEVELOPERS 
I've used so many of the bigger/well known photo developing chains over the years and the difference from place to place is crazy. I've had some places where the quality of the film images was so poor, I was convinced my camera was broken in some way. I often use the 'one hour' service too which can be very hit and miss – sometimes I feel like it's so sloppy and rushed, and other times the film is usable after I've edited the colours a bit myself at home. It's safe to say I've tried everywhere in Manchester at this point, but Advanced Photo are always incredible if you happen to be in the area. I'd say look for the independent developers/smaller run stores that really have a keen interest in film photography. They will know how to treat each roll of film and are likely to offer that attention to detail. I usually ask for my film to be scanned onto a CD/transferred onto my USB stick unless it's from a holiday or something special where I want to put the physical prints into a book or some frames. I then just have a disk reader that I connect to my laptop which means I can just move the images across to my blog – easy peasy! Most good developers will also be able to send you the images via an email link of some kind too, so always ask about your options when trying out a new place. 
EDITING AT HOME 
If there's certain film images that haven't come out as I hoped, I have no issues with a bit of editing at home. I know some people think film should just be left as it is, but if it's a great photo that's just a bit over exposed, I'd personally rather edit it rather than waste my money. I mainly edit on the phone app VSCOcam. I'm not clued up on Photoshop or Lightroom, nor do I have the time to sit on them for hours on end. I prefer to edit images on my phone whenever I get a spare half an hour – I love the simplicity of it, and I've never had any issues using VSCO! For anyone interested, I usually use a mixture of filters depending on the lighting on the image. A7 & A8 have been long time favourites, but there's honestly quite a lot of them that I flick between. My advice would be to play around and just find something that works for you. You can also add grain and different affects on there if you wanted a film affect to your Iphone/digital images.
I really hope this ramble of a blog post was helpful in some way! As I mentioned earlier, I'm by no means an expert on anything photography related – I just sort of know what I like and then experiment with different ways to try and achieve the aesthetic that I'm drawn to. I like that film gives everything less of a polished look in a world where perfection is often championed. I love the walk to and from the developers and grabbing a coffee on the way home. It's a weekly ritual that has become quite therapeutic…
---
All photographs taken on film over the last few weeks.