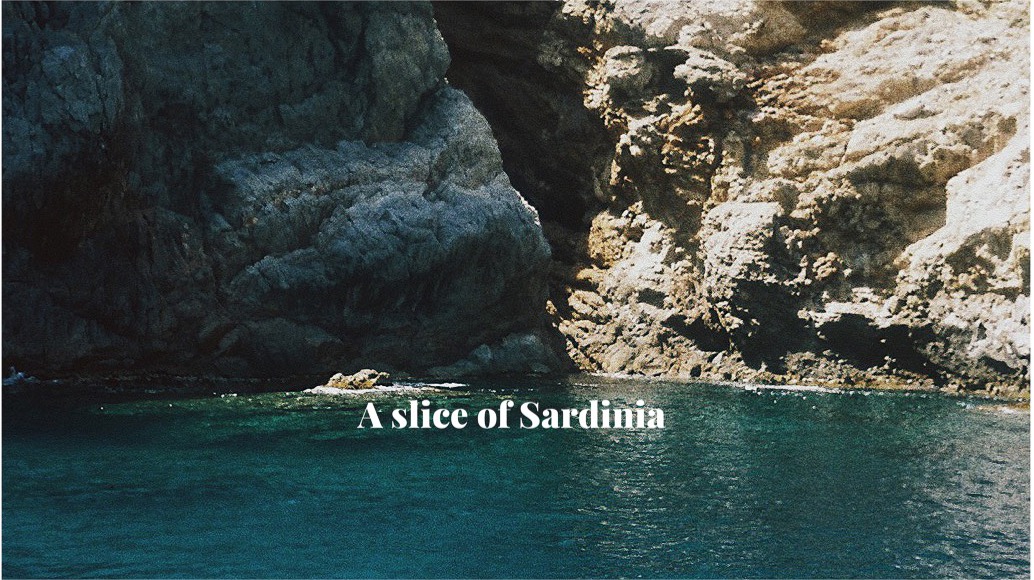 First of all, I just wanted to apologise for the lack of Sardinia content – this isn't going to be one of those really informative travel posts with a thorough run through of everything we did. In all honesty, we booked this trip super last minute, and we really just wanted to switch off from reality for a little while. That being said, I got my film developed yesterday and I wanted to share a little photo diary with you guys. A slice of Sardinia if you will…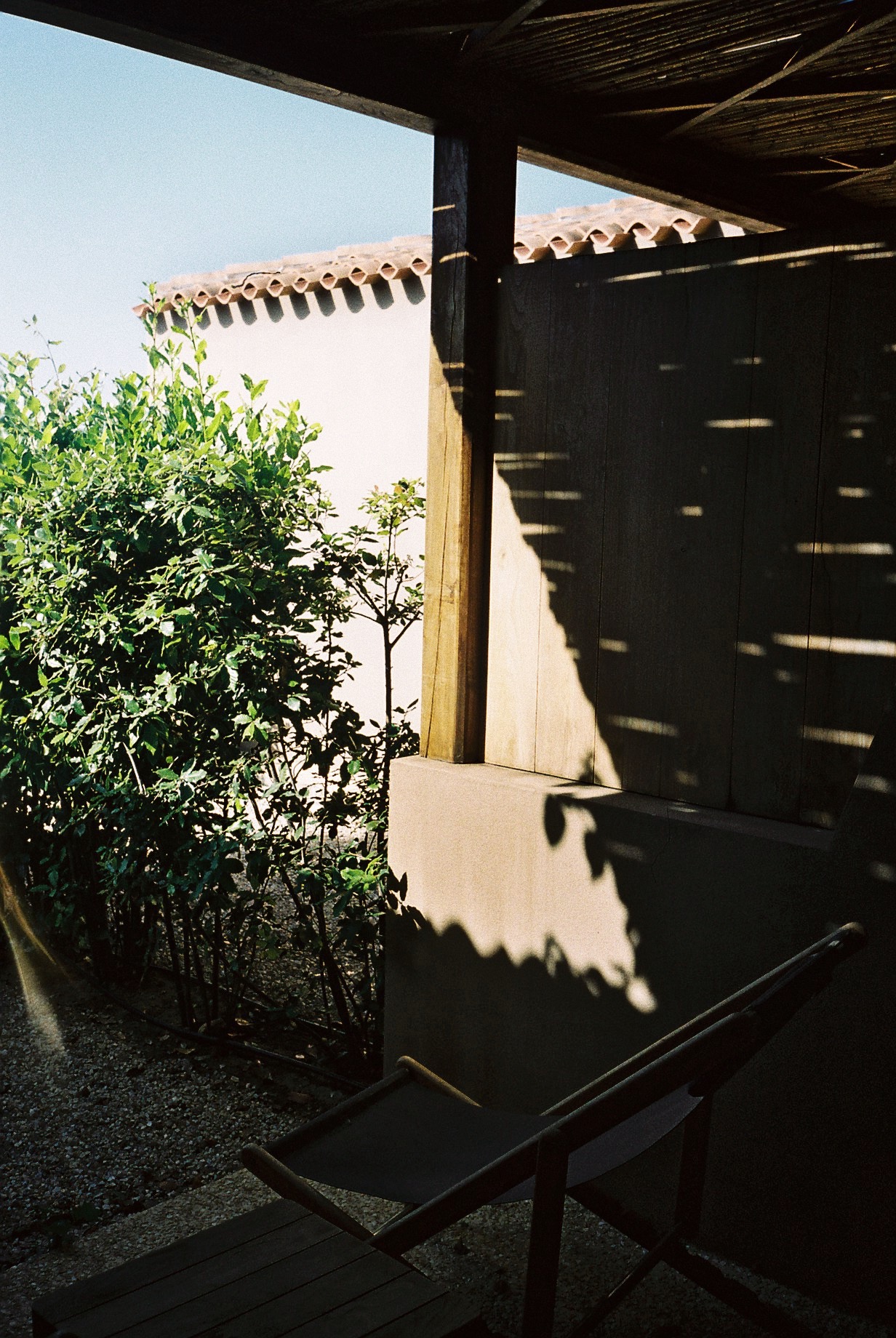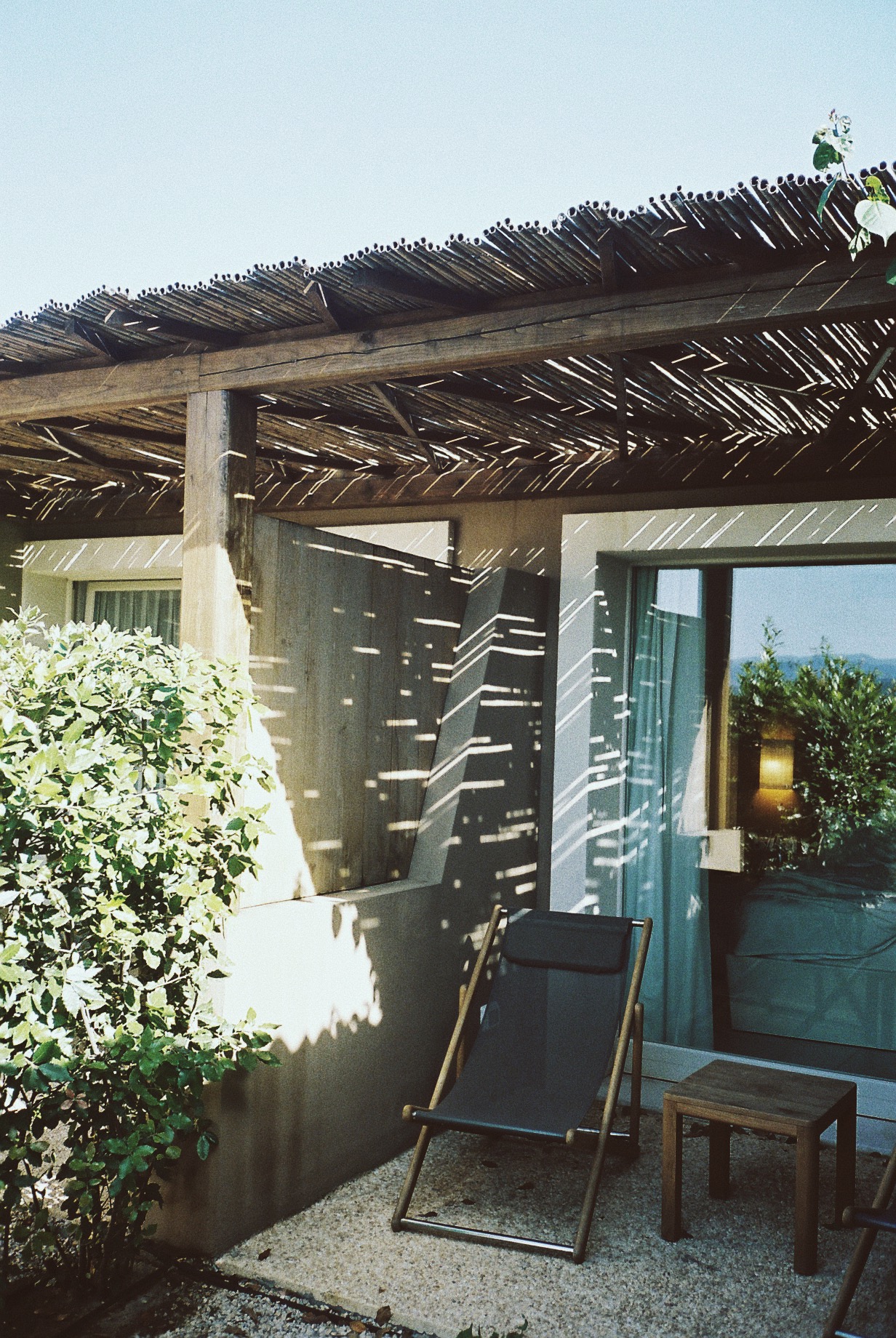 We stayed at the Hotel Baia Laguna resort – a pretty huge resorted located in the Chia region of Sardinia. We would never normally book a resort style holiday, but we really struggled to decide on a place to stay, and liked the fact that this place had a couple of beautiful beaches on it's doorstep. The room was actually pretty great as it was up in the hills and we felt as through we were miles away from everything during the evening time. It had a sweet little outdoor bit with deckchairs too…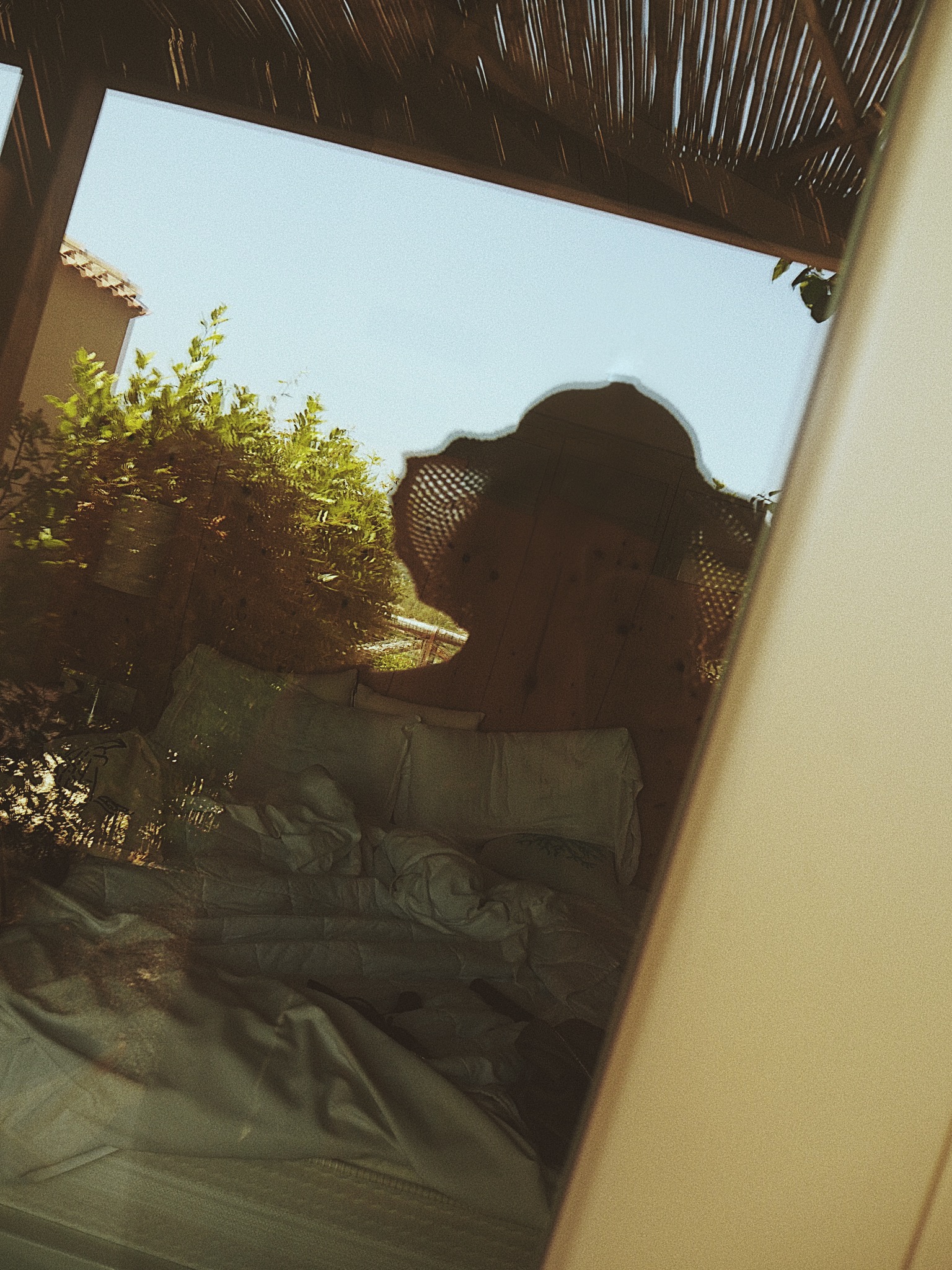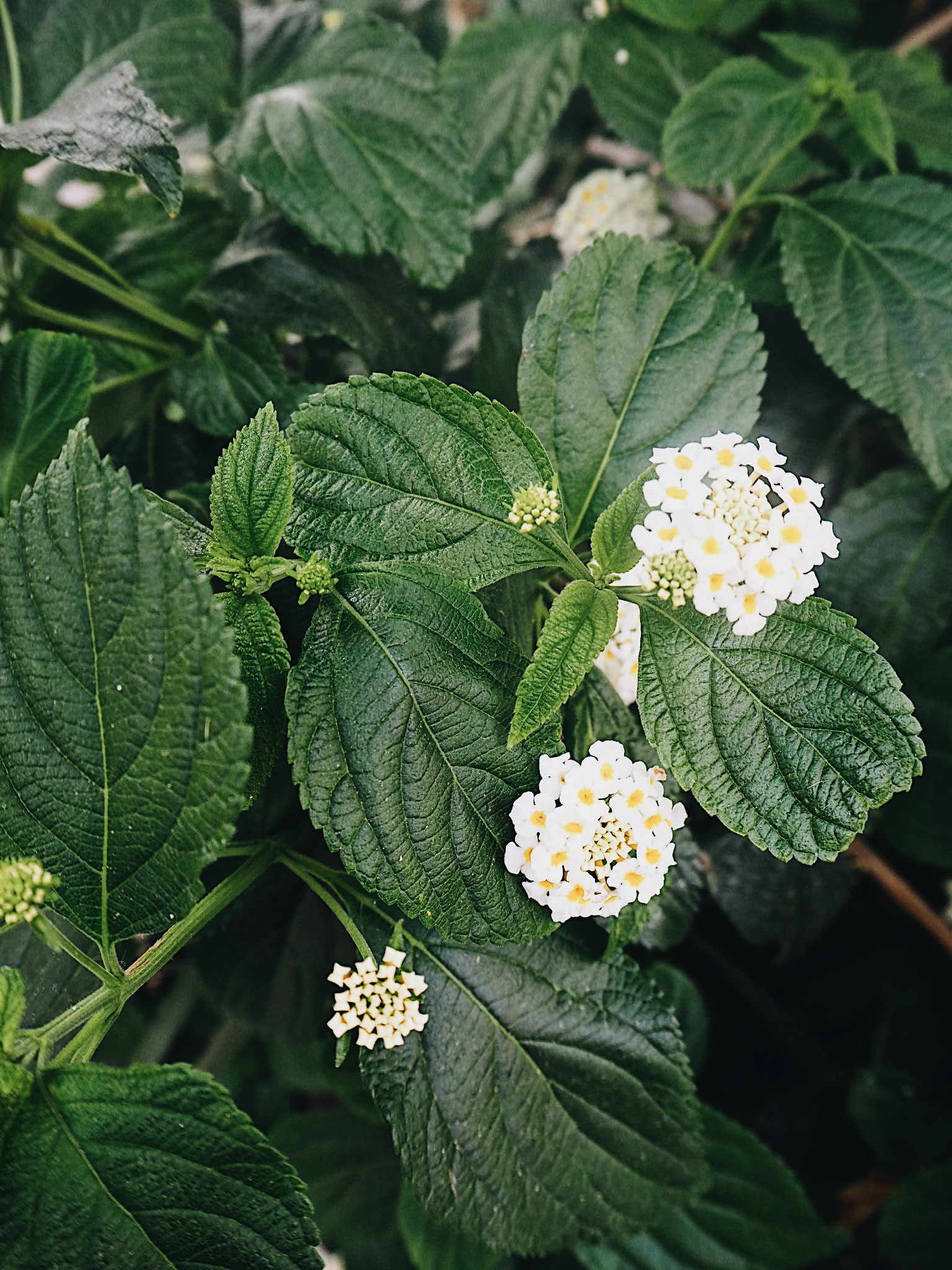 You can see the whole of Chia Bay from the resort which really makes it feel special, and there's lots of stuff on site to keep you occupied if you didn't feel like venturing out much. There's a spa with thermal pools, a tennis court, and two huge swimming pool areas to name just a few of the features. I guess it really depends what sort of holiday you enjoy, but we really love to explore the local areas, so we did feel slightly stir crazy after a few days of wandering the beaches and lazing by the pools. I think it's a shame to visit a place and not get a feel for the culture and the way of local life…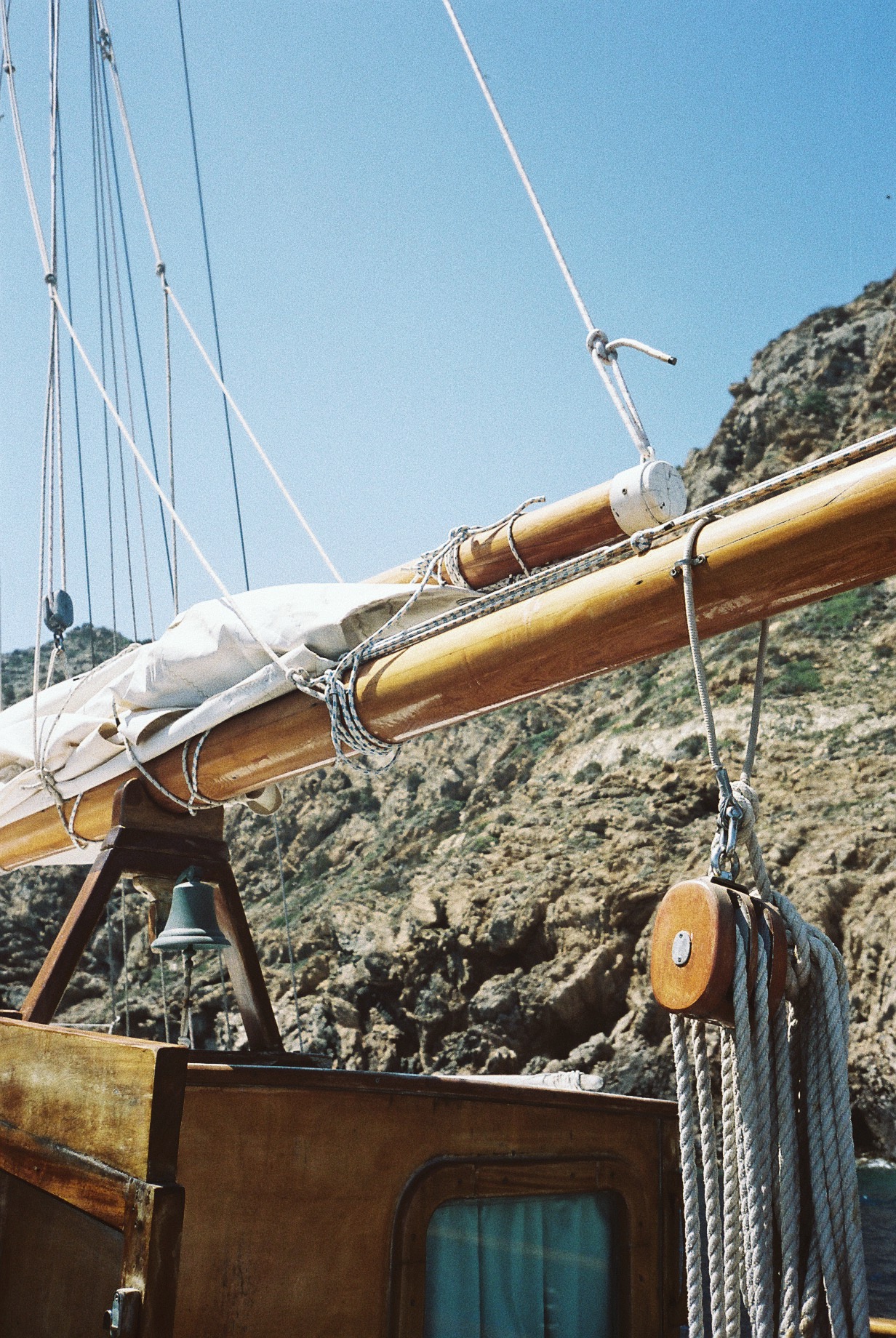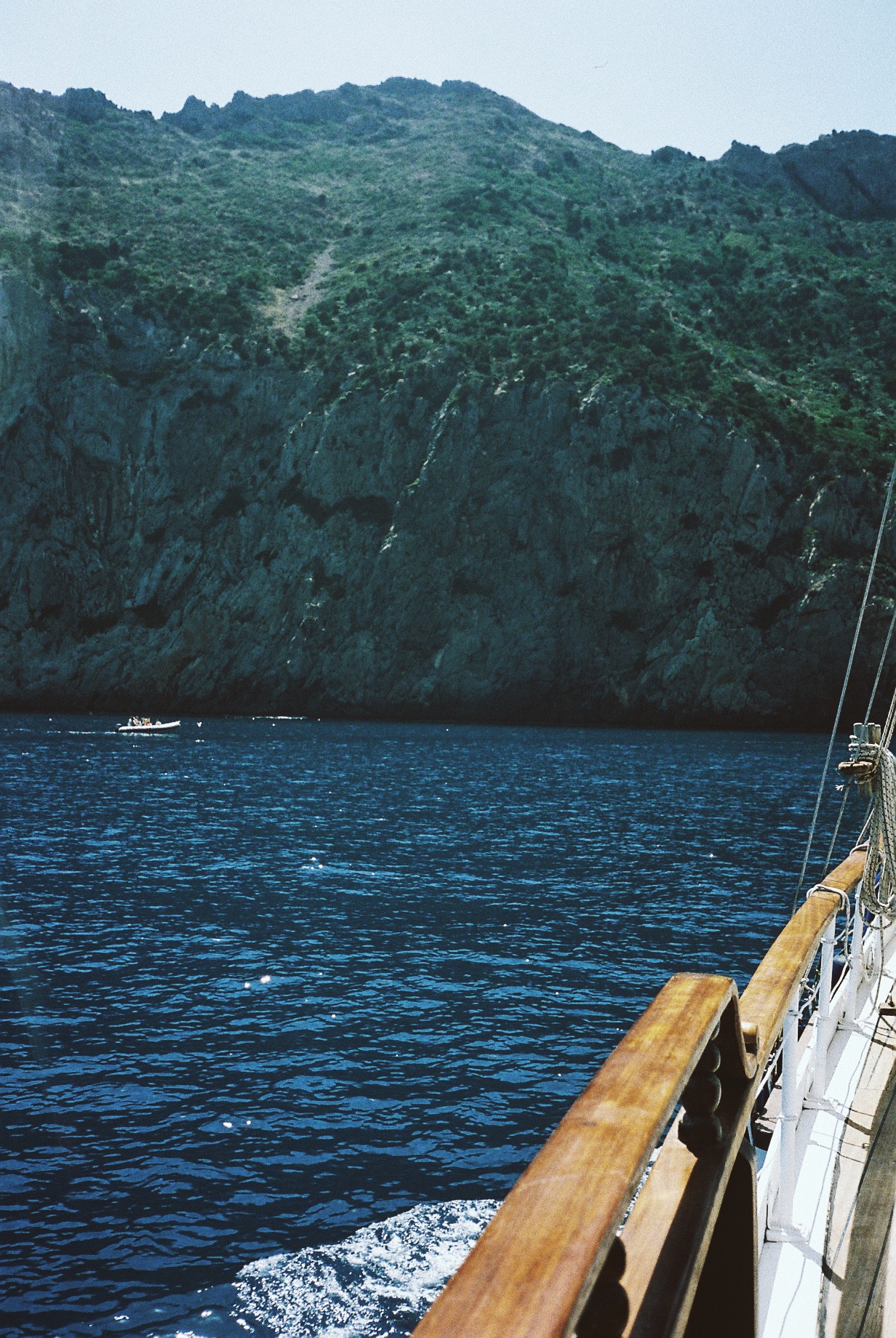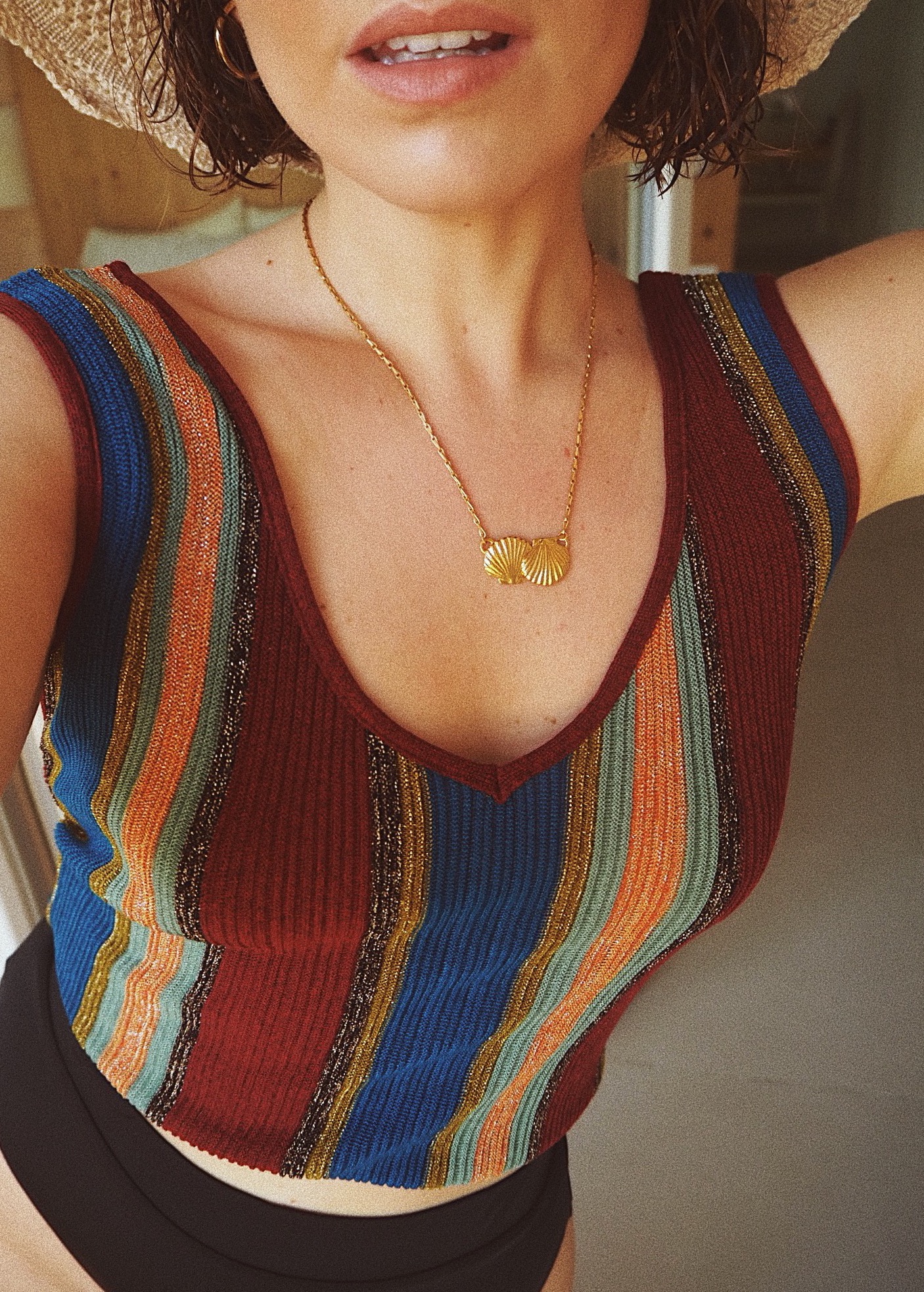 With this in mind, we managed to book a little boat trip excursion via the hotel. It was a full day away from the resort, and it took us all along the coast – stopping off at a few different places to swim. Sardinia truly has some of the most beautiful beaches ever, but I didn't expect it to feel as rural as it did. I'd really love to go back and do a road trip one day and experience it in a different way. A lot of the beaches are only really accessible by car, and the views when you're driving around are pretty incredible.
We had such a lovely boat trip – it was an old wooden ship with just a few other people on board who were all lovely to talk to. The captain cooked us fresh seafood spaghetti for lunch in the sunshine, and served us ice tea whilst we were sailing home. It was just the most peaceful day (despite my sun burnt knees)…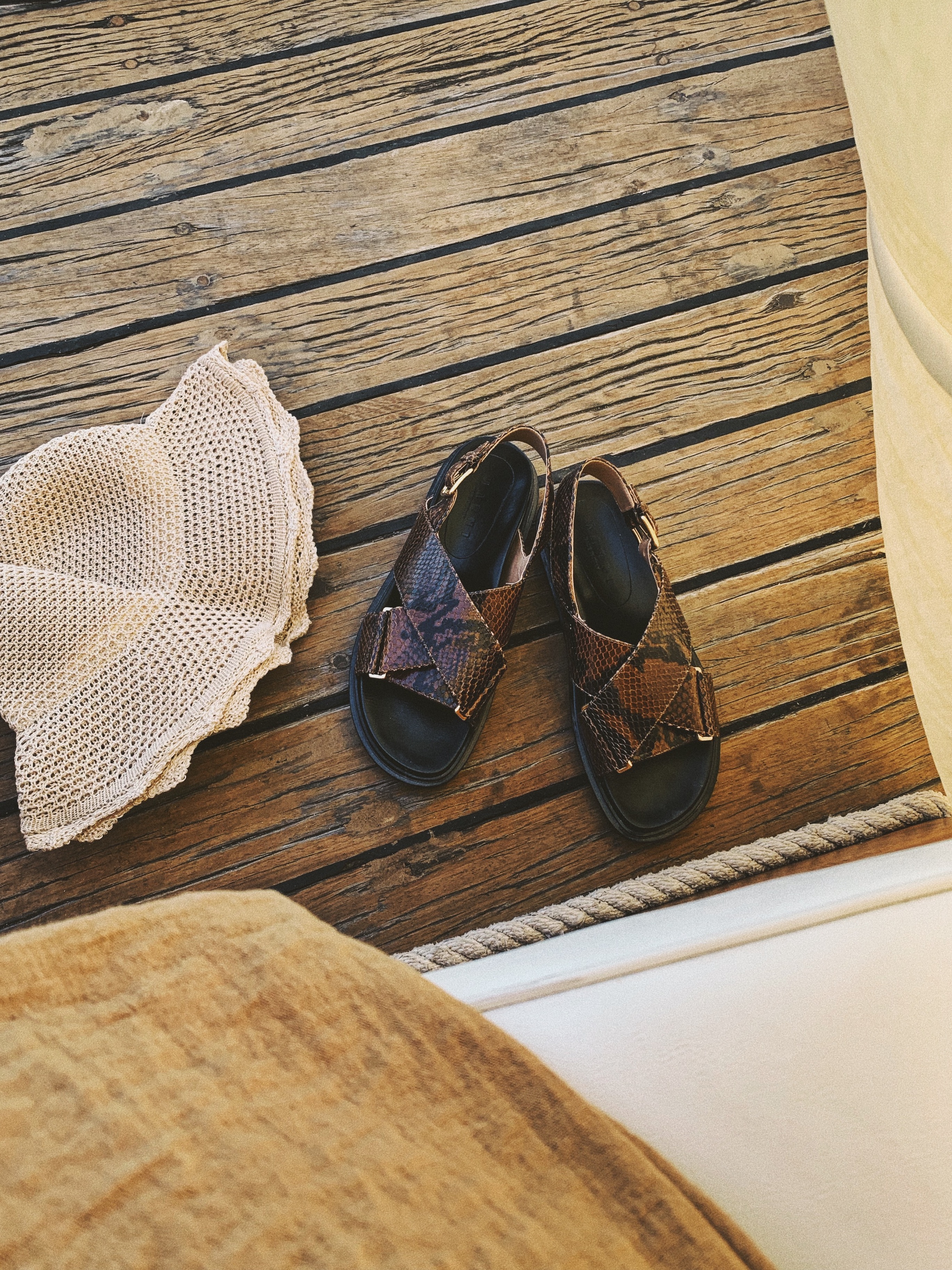 I definitely don't want to make it sound like we had a bad time at this hotel because we definitely didn't – it's just not somewhere that I would choose to go again for the amount of time that we did. A three/four night stay at Hotel Baia would be absolutely perfect. It's just enough time to have a relaxing few days and check out what the local beaches have to offer. That being said, if you can hire a car to take with you then it's a great place to stay for longer too…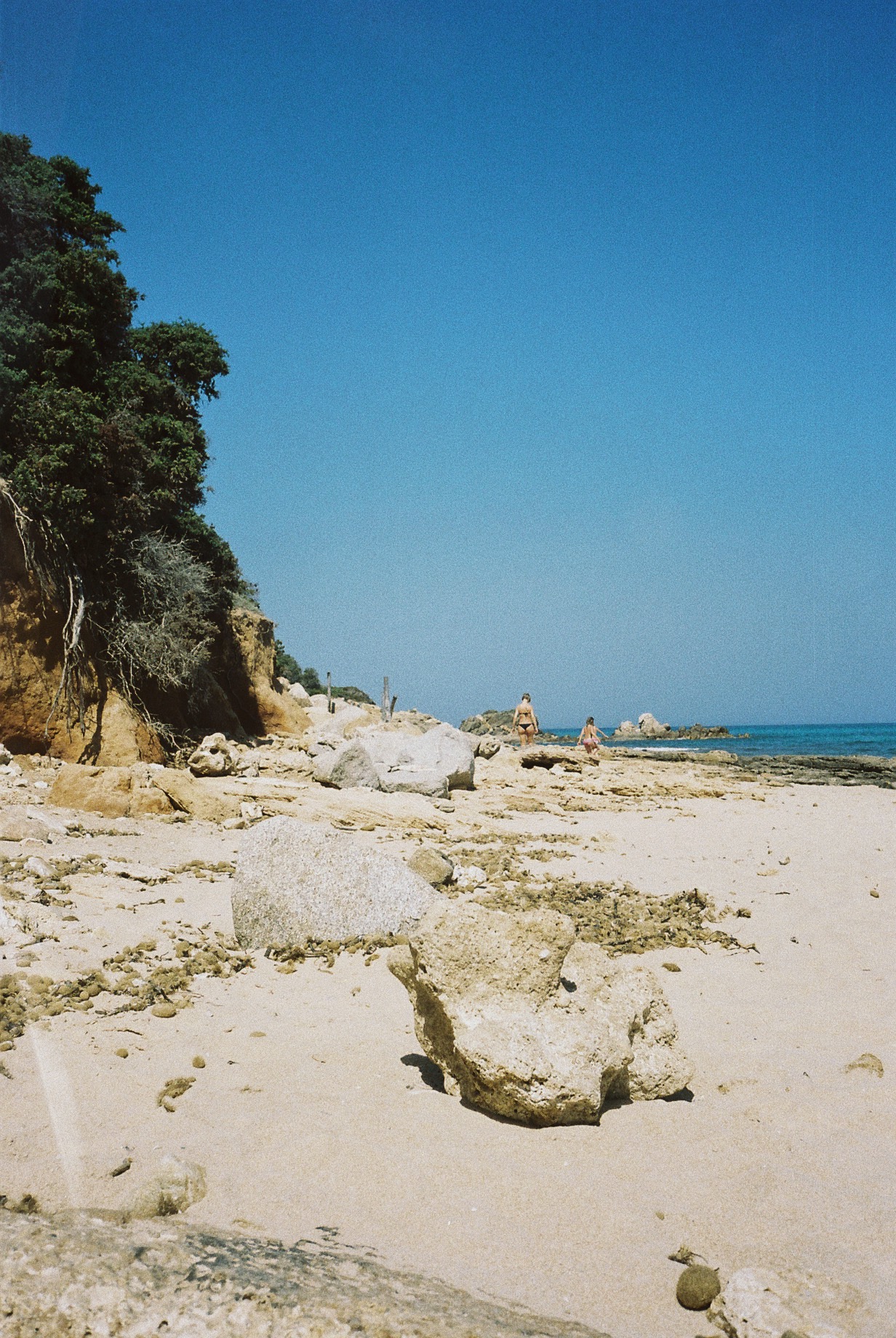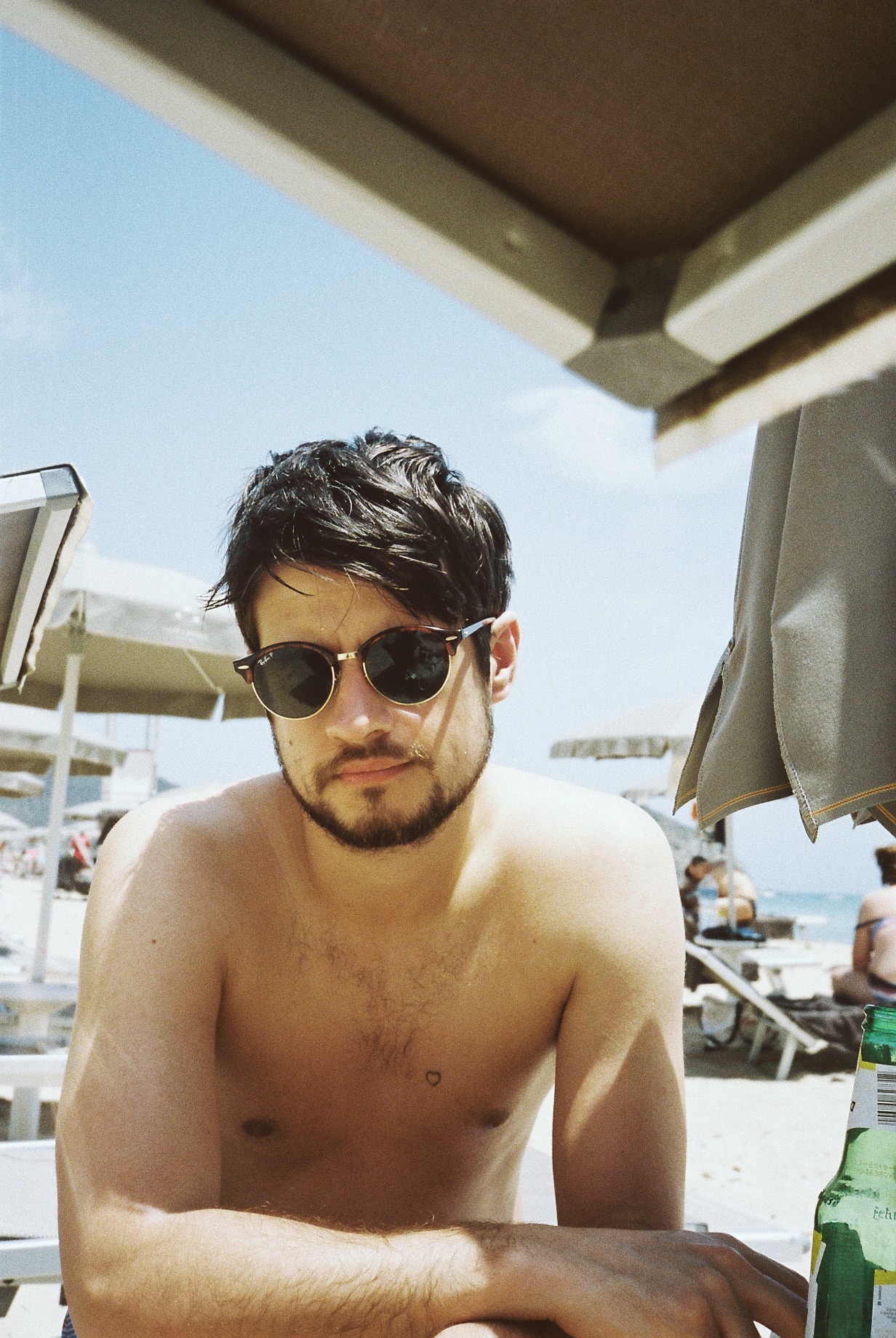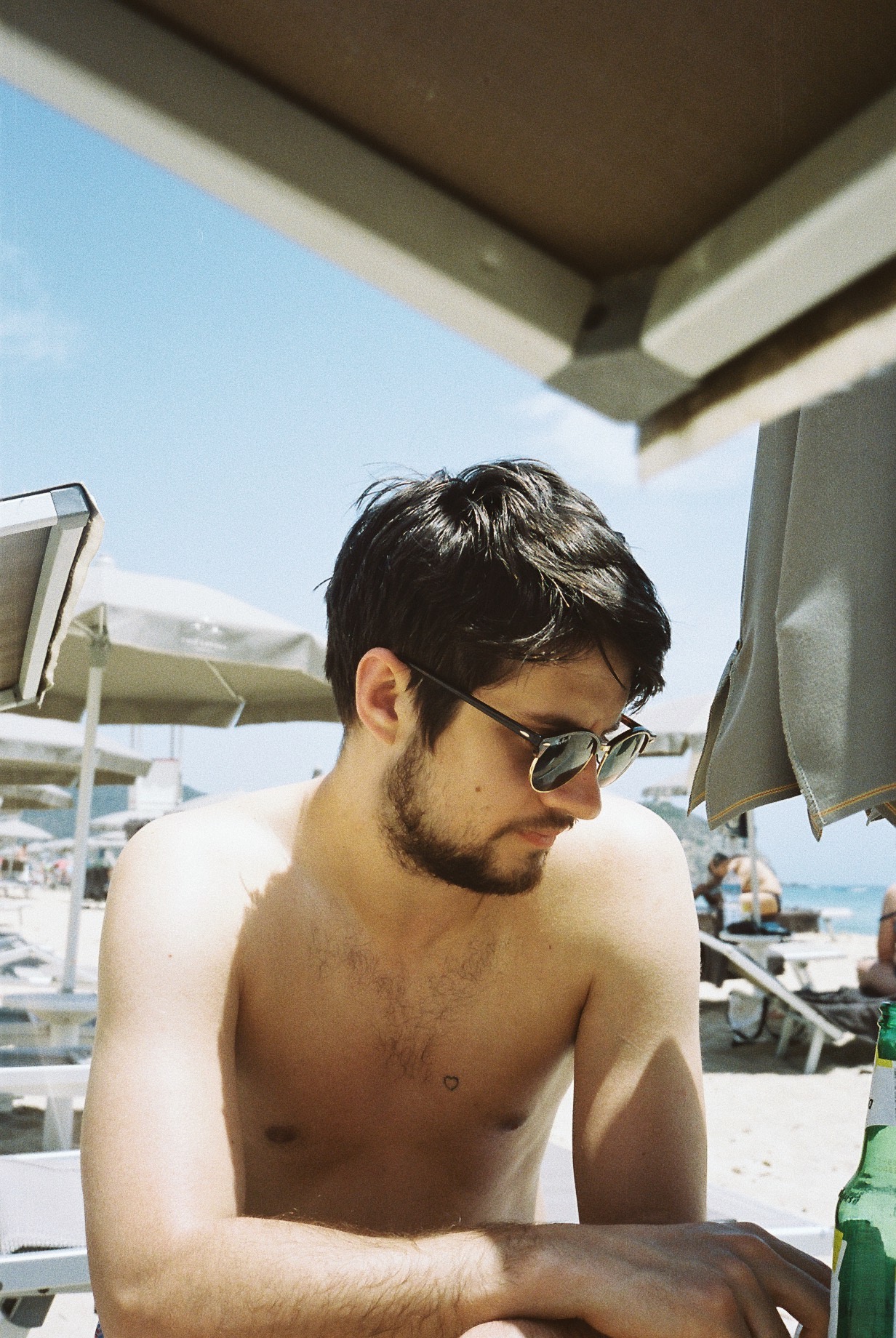 On one of our last days we sussed out the local bus times and headed to Pula for the afternoon. It was the closest town to the resort, and we had heard from other people that it was worth checking out. Pula was definitely different to any other town that I've visited in Italy – it was filled with brightly coloured buildings and almost had a 'toy town' feel to it. If you can stop off here for a few hours then it's definitely worth it for lunch in the shade followed by a gelato filled stroll in the afternoon sunshine…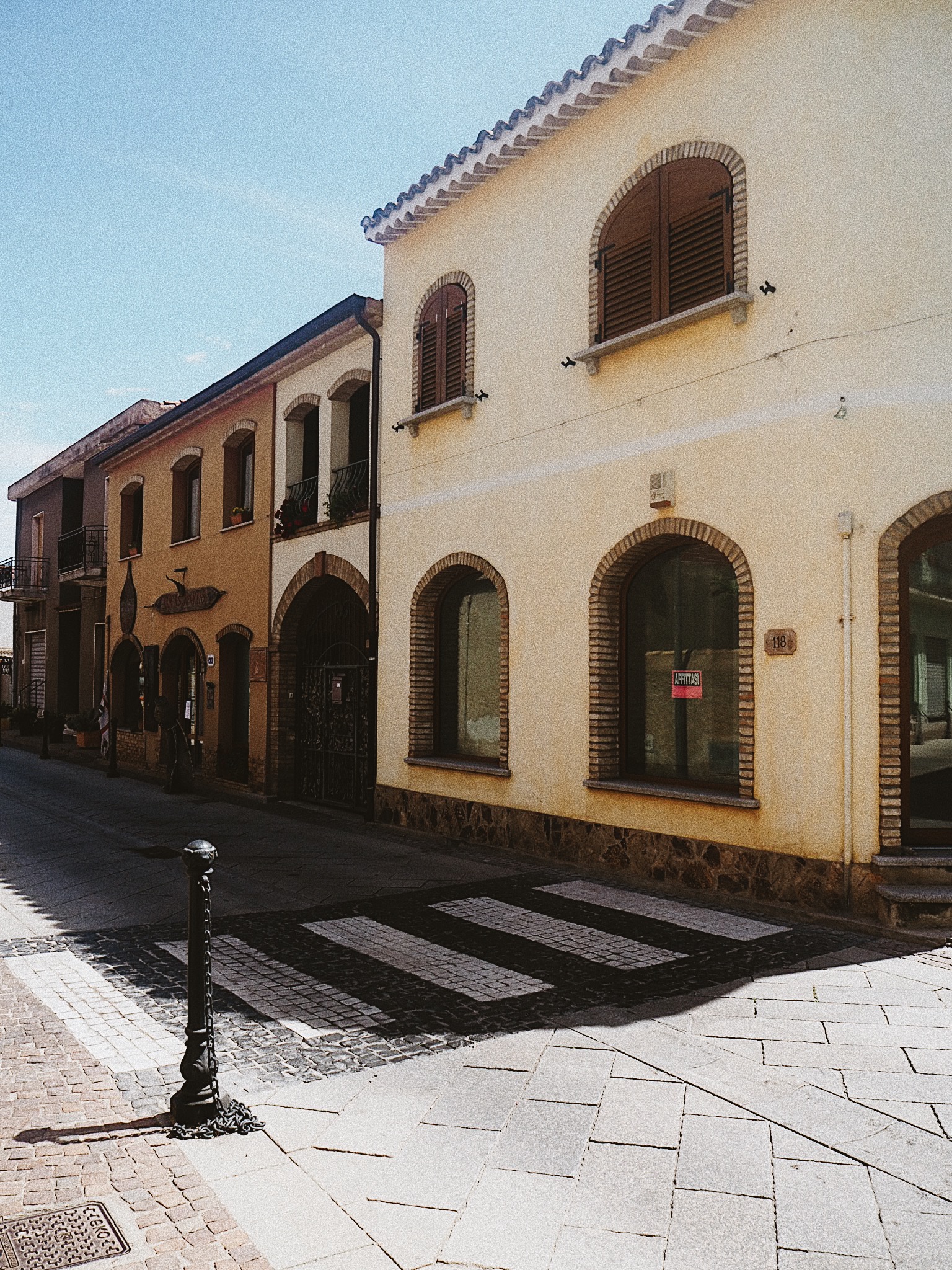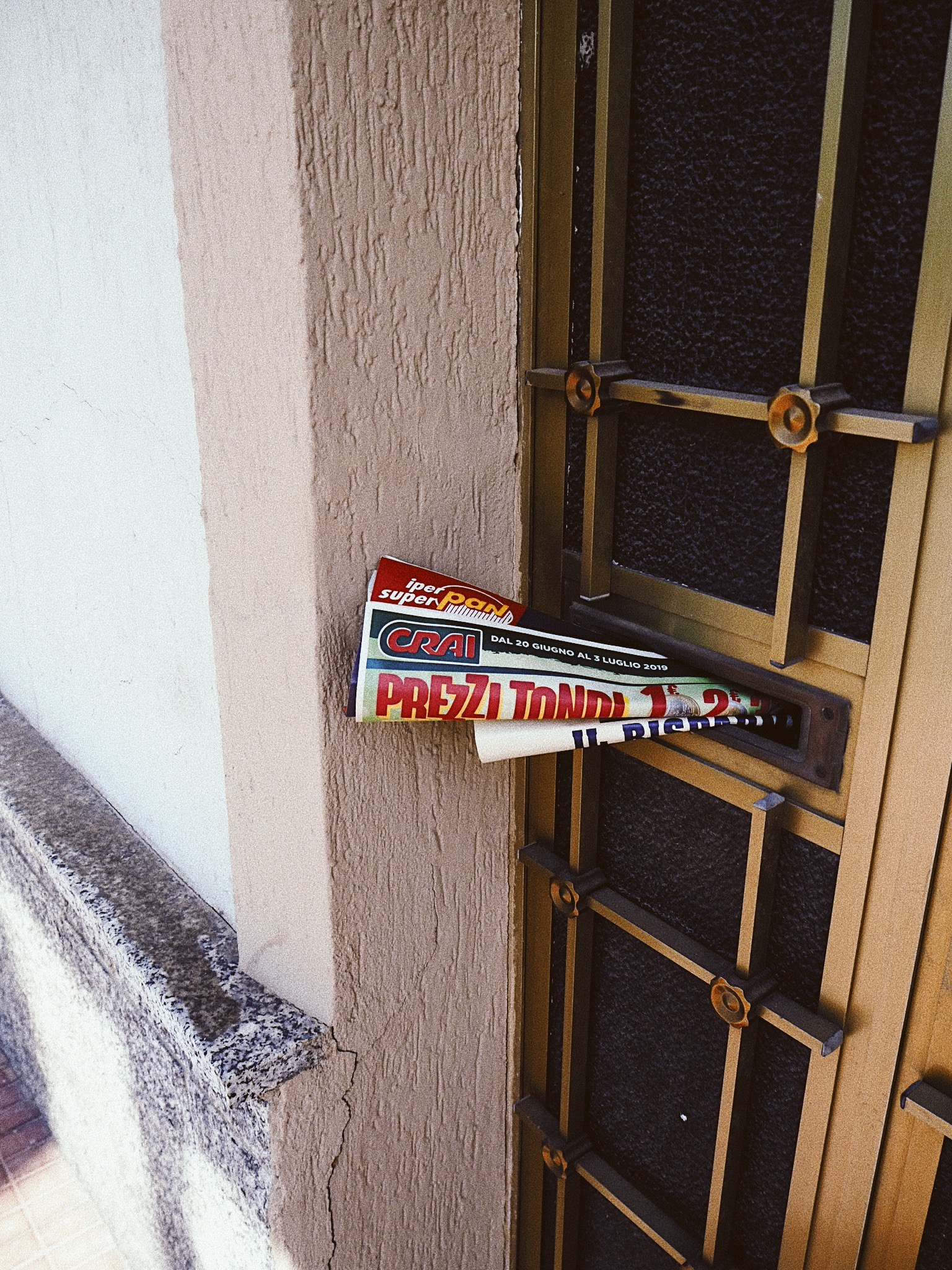 All in all, what an amazing time away discovering on of my favourite parts of the world! After Lake Garda, we travelled back to Verona Airport and got a short flight to Cagliari Aiport. Cagliari is the capital of Sardinia but we really didn't get the chance to explore it. I feel as though we really managed to unwind on the trip, but Sardinia has truly left me wanting more…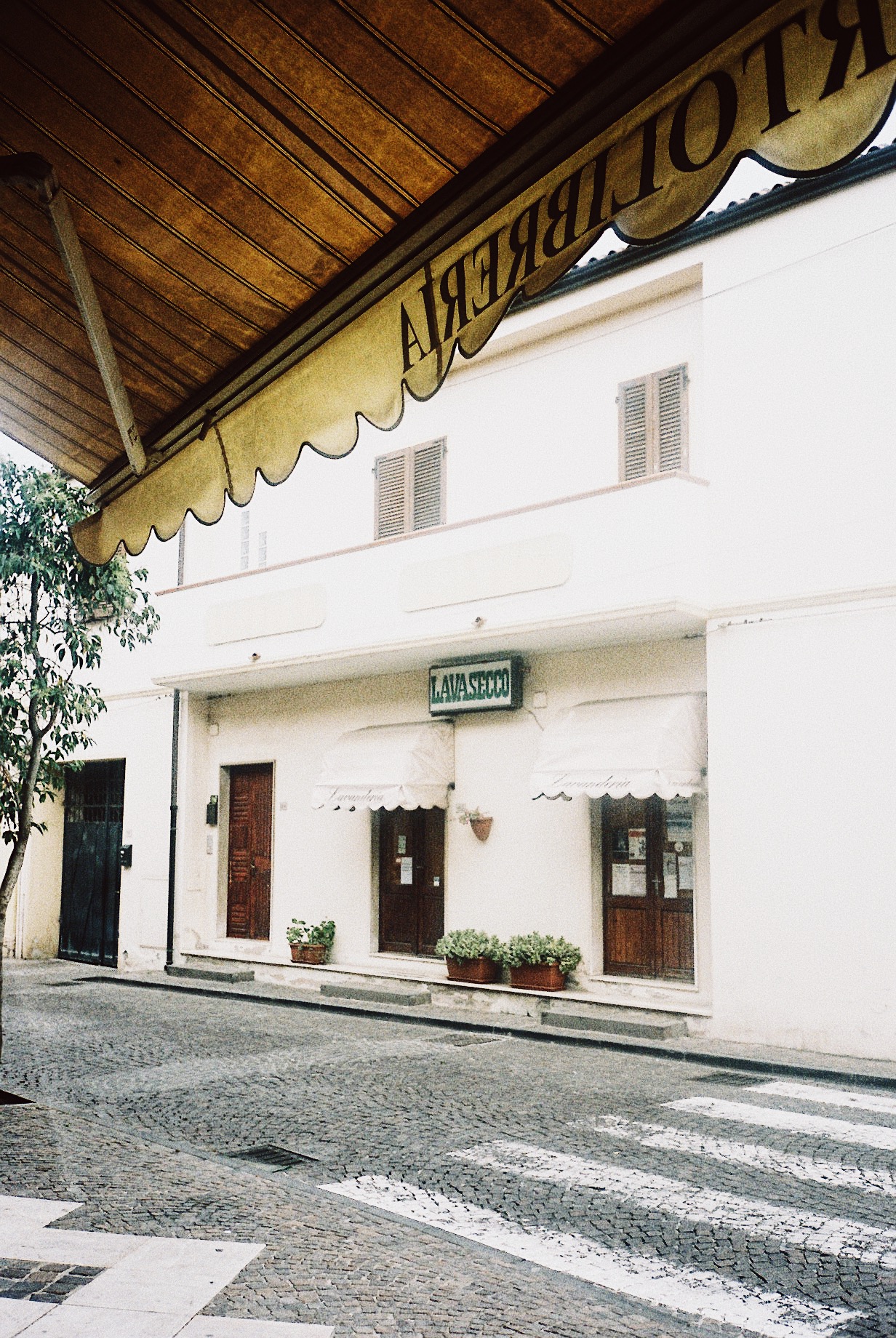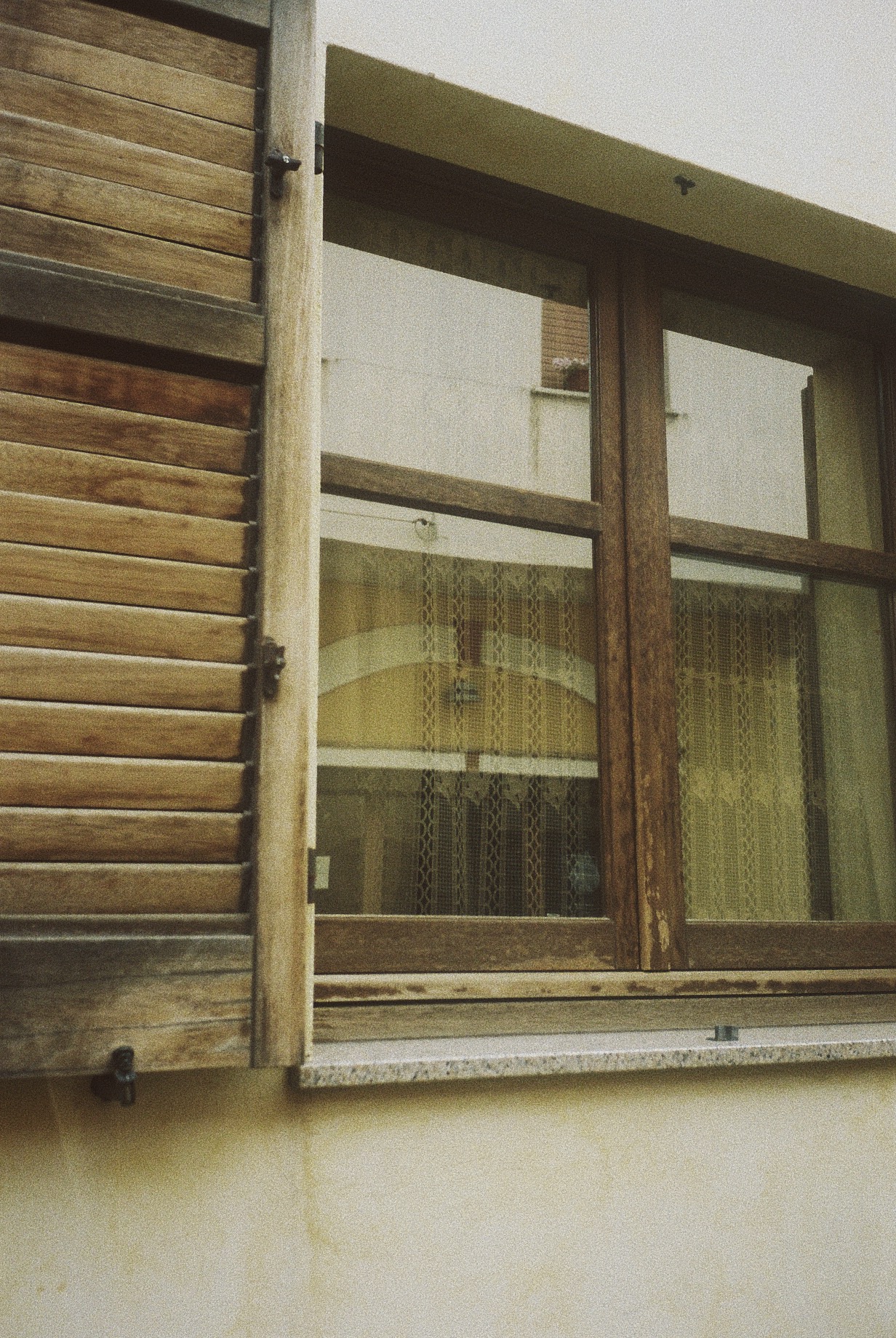 June has been a crazy busy month so far and my summer shows no signs of slowing down anytime soon. It's Glastonbury festival next week, followed by my 27th birthday and then potentially a couple of very exciting work trips soon afterwards. I also noticed that I really didn't take that many outfit posts whilst we were away and I think that's a true sign of me managing to switch off! It was refreshing to just enjoy the contents of my suitcase without feeling as though I needed to share every single piece inside it. It's been so good for the soul to have the last few days at home to catch up on blog content and let the past few weeks really sink in. Between travelling and the jewellery launch with Mikaela Lyons – there's been a lot to take in. I've felt very peaceful looking back through these images and curating the memories into something readable.
I love to travel and experience new things, but I also love being on my sofa in rainy old Manchester, sporting loungewear and a messy bun, typing out my thoughts on here… 
---
Photographs taken on an Olympus MJU II & an Olympus EPL9 
Location: we stayed at the Chia Laguna Baia Hotel