I have wanted to discover the lakes of Italy for as long as I can remember. Lake Como has always been high on my bucket list, but we decided to start with Lake Garda – the largest lake in northern Italy. We chose to stay in Malcesine because we had heard it was one of the most magical places to stay. Picturesque with just the right amount of people pottering about. We really couldn't have picked a better place to stay, and I'd whole heartedly recommend it to anyone seeking a total escape from city life…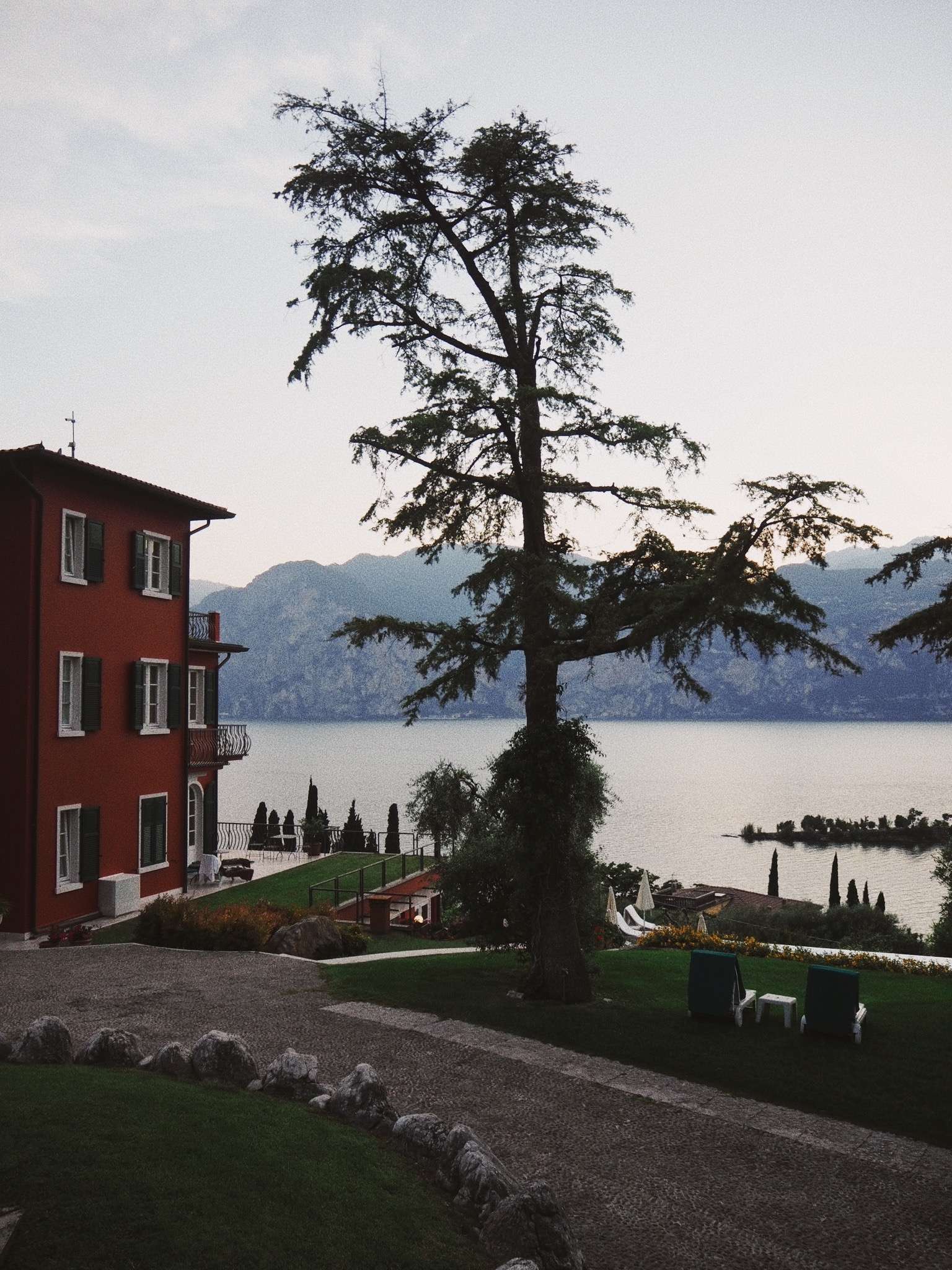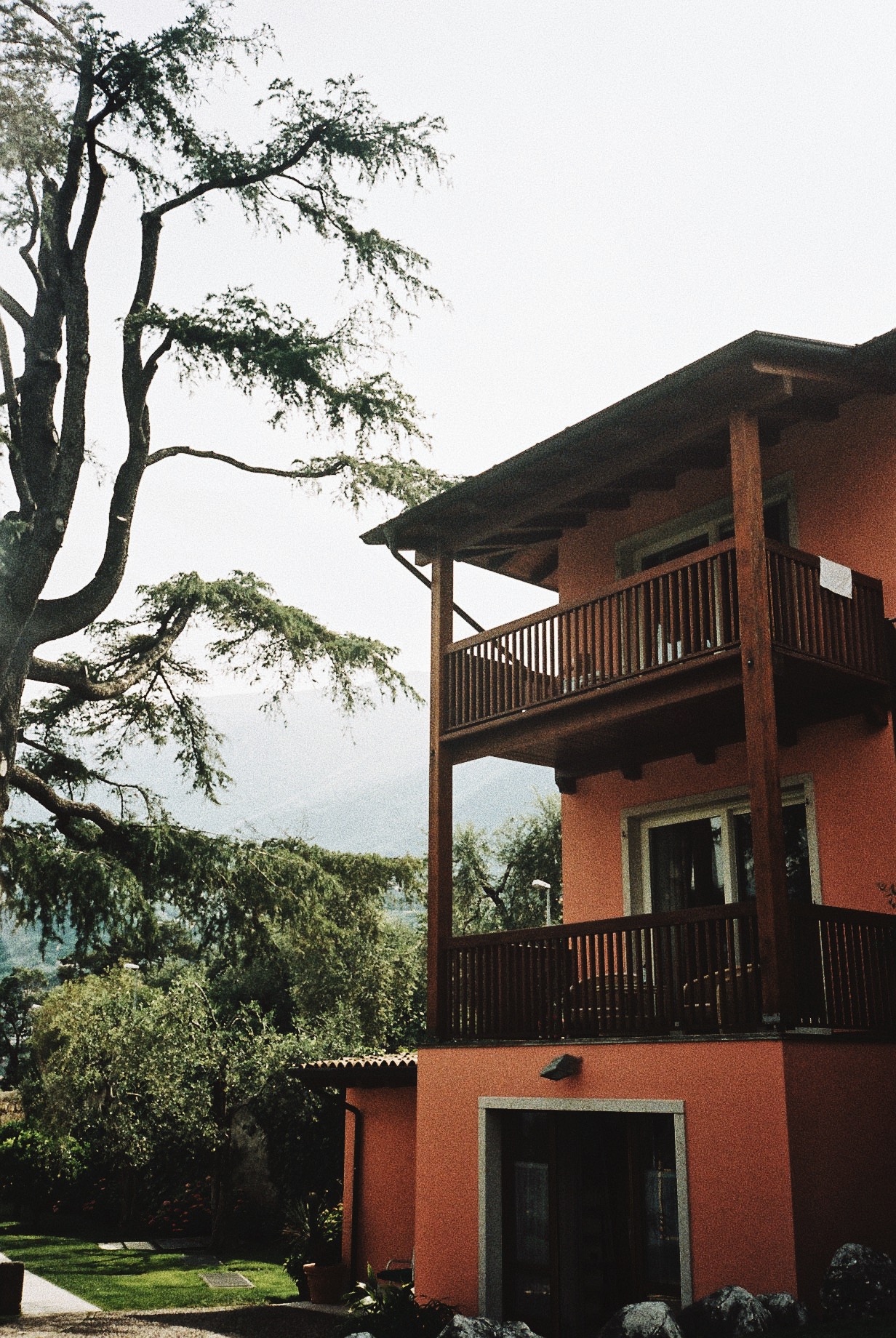 We booked this trip super last minute but I really don't think we could have asked for a more perfect place to stay. We opted for the Hotel Bellevue San Lorenzo  – a dreamy hotel where the rooms have little front porches that look out onto Lake Garda.
We flew into Verona airport and the hotel was just under an hour away! I'd highly recommend it for both the views and the convenient placement. Breakfast was included in the booking and was nice but pretty basic! Just to the left of the hotel are some steps that take you down to the very side of the lake. You can then walk straight into Malcesine town centre whilst passing lots of little bars and restaurants on your way there. We ate on the water front a couple of times and it was just the most perfect setting to watch the sun go down and sip Aperol Spritz (sorry if I massively overuse the word 'perfect throughout this blog post, it just really was that kind of place).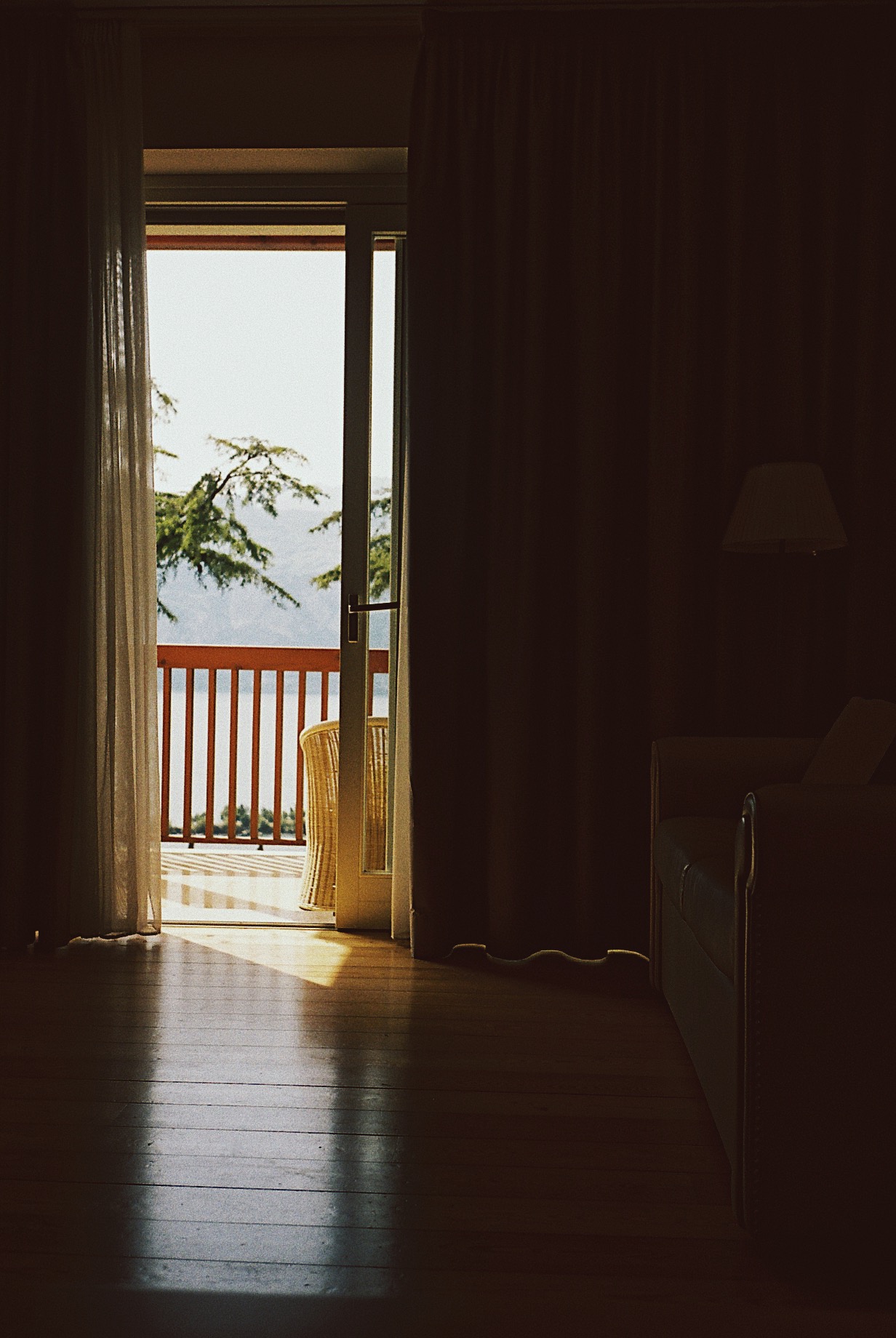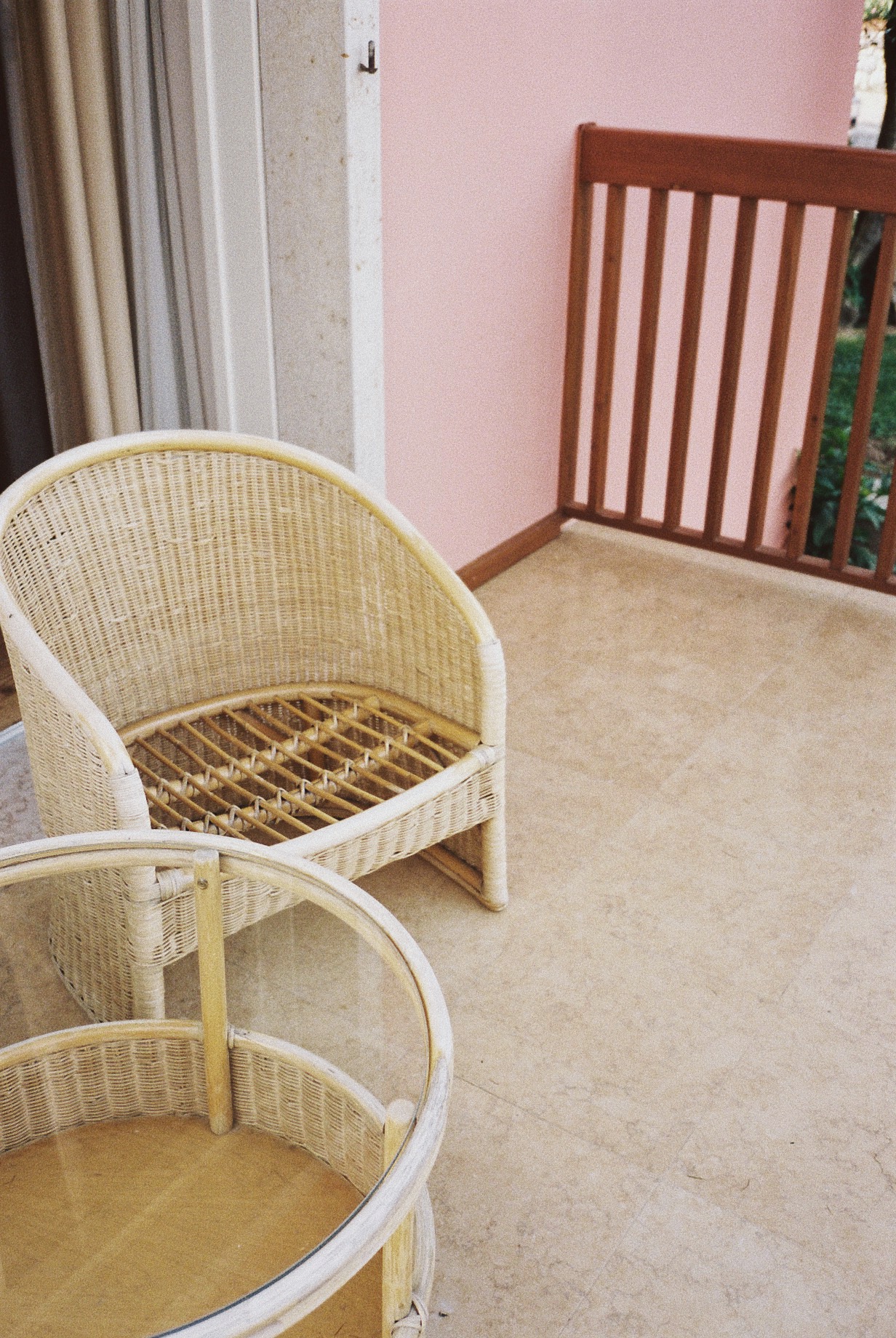 You can also swim in the lake (who knew?) and there's a few little beach areas dotted along the lakeside! We were really lucky with the weather as it was in the late twenties the whole time, with only a few scattered showers/thunderstorms. No matter what the weather forecast, this place was just utterly beautiful. I basically had the love heart eyes emoji as a face the whole time we were there…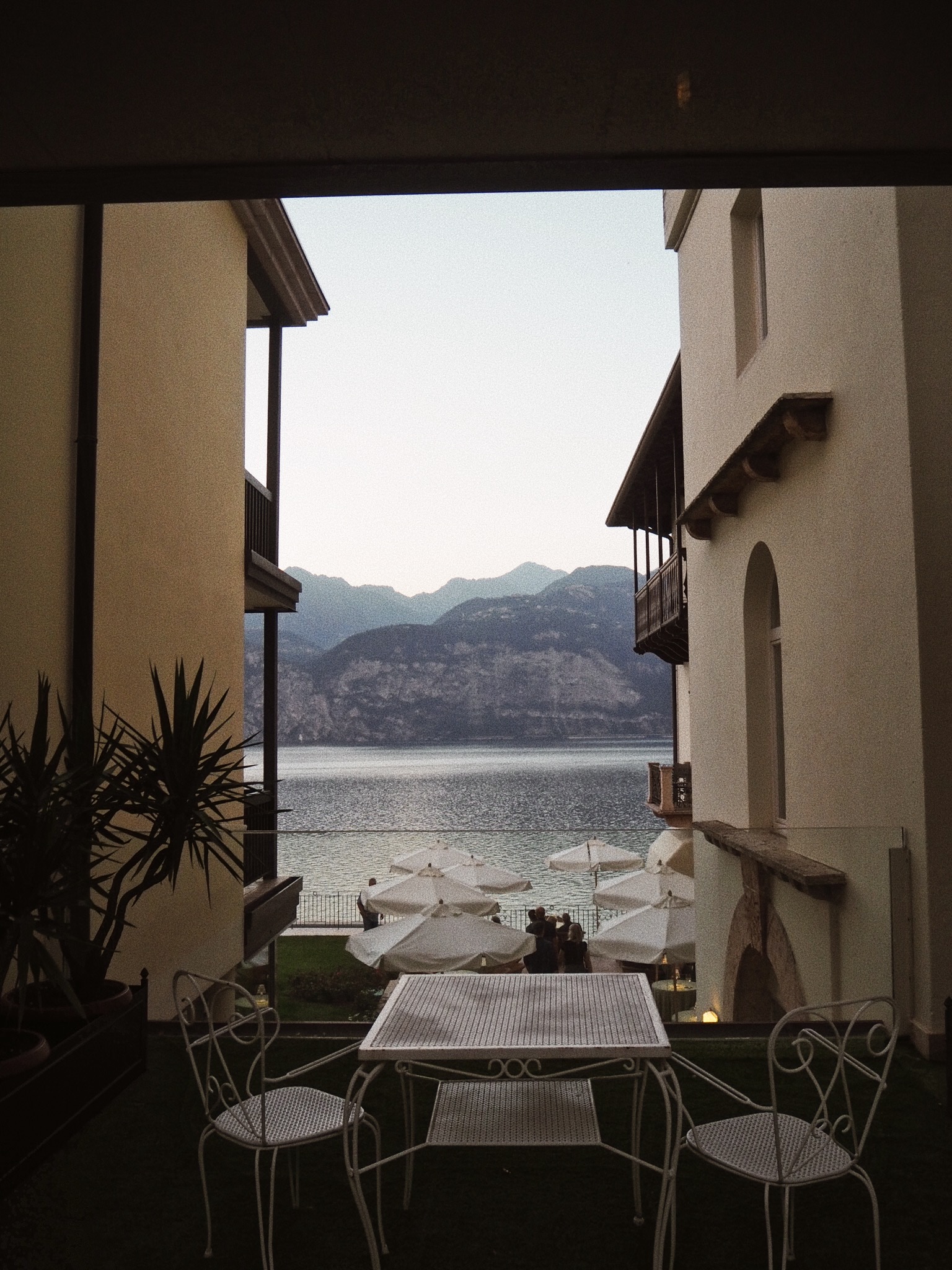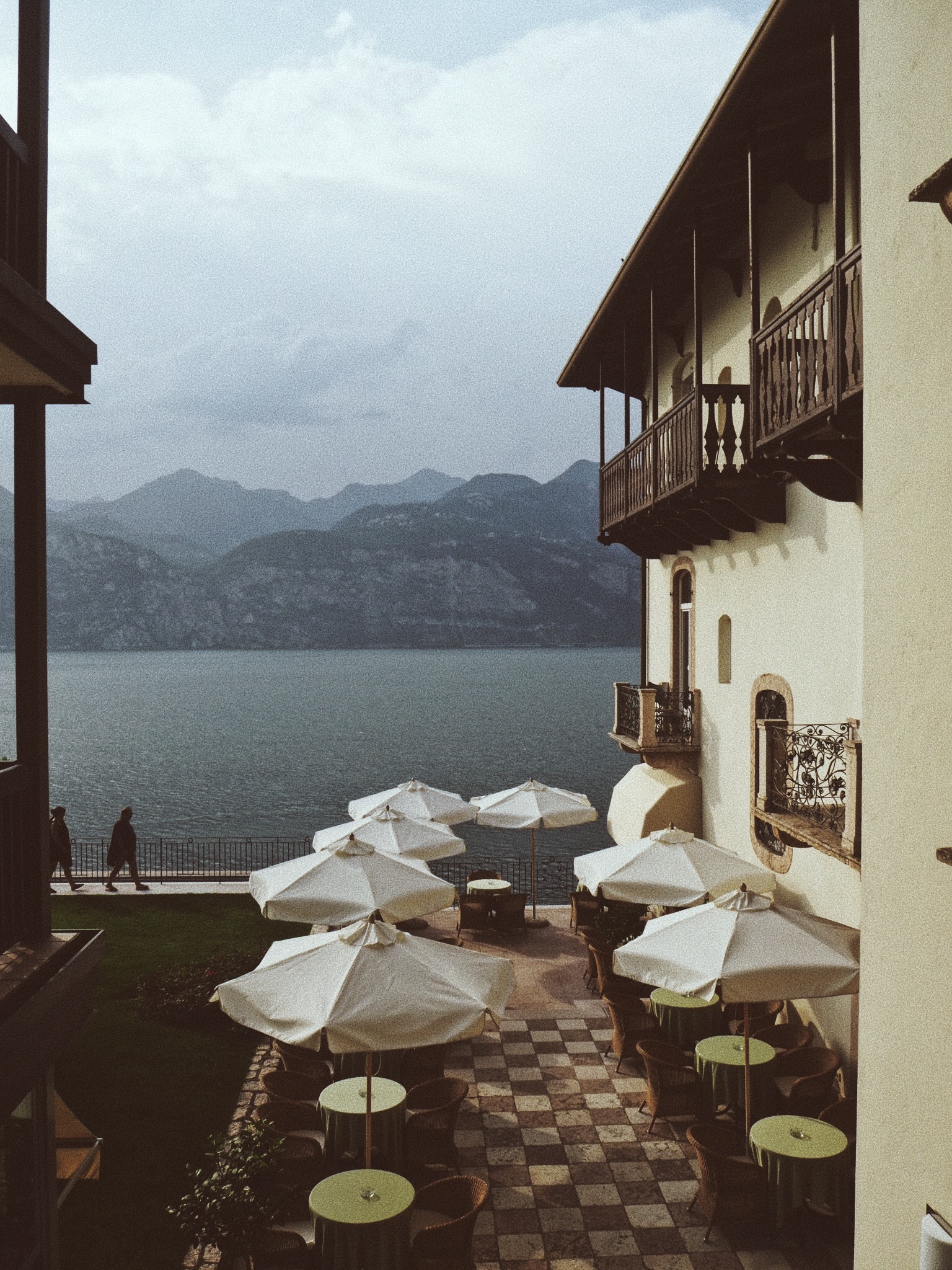 I loved how easy everything was to access from our hotel. Malcesine town centre has just enough to keep you occupied for a full weekend: there's lots of little shops selling leather bags, copious amounts of ice cream stalls, and limoncello being sold by the gallon…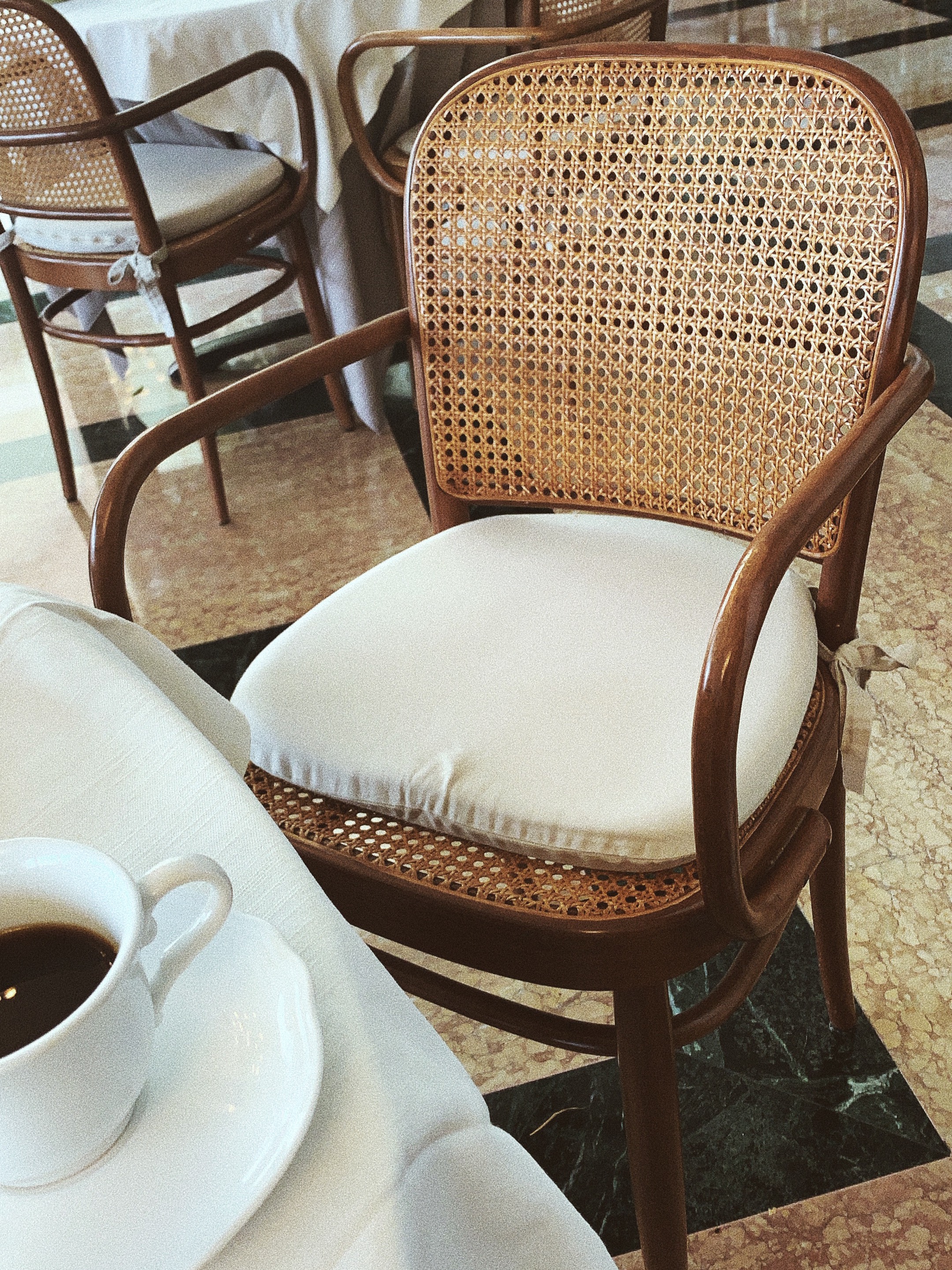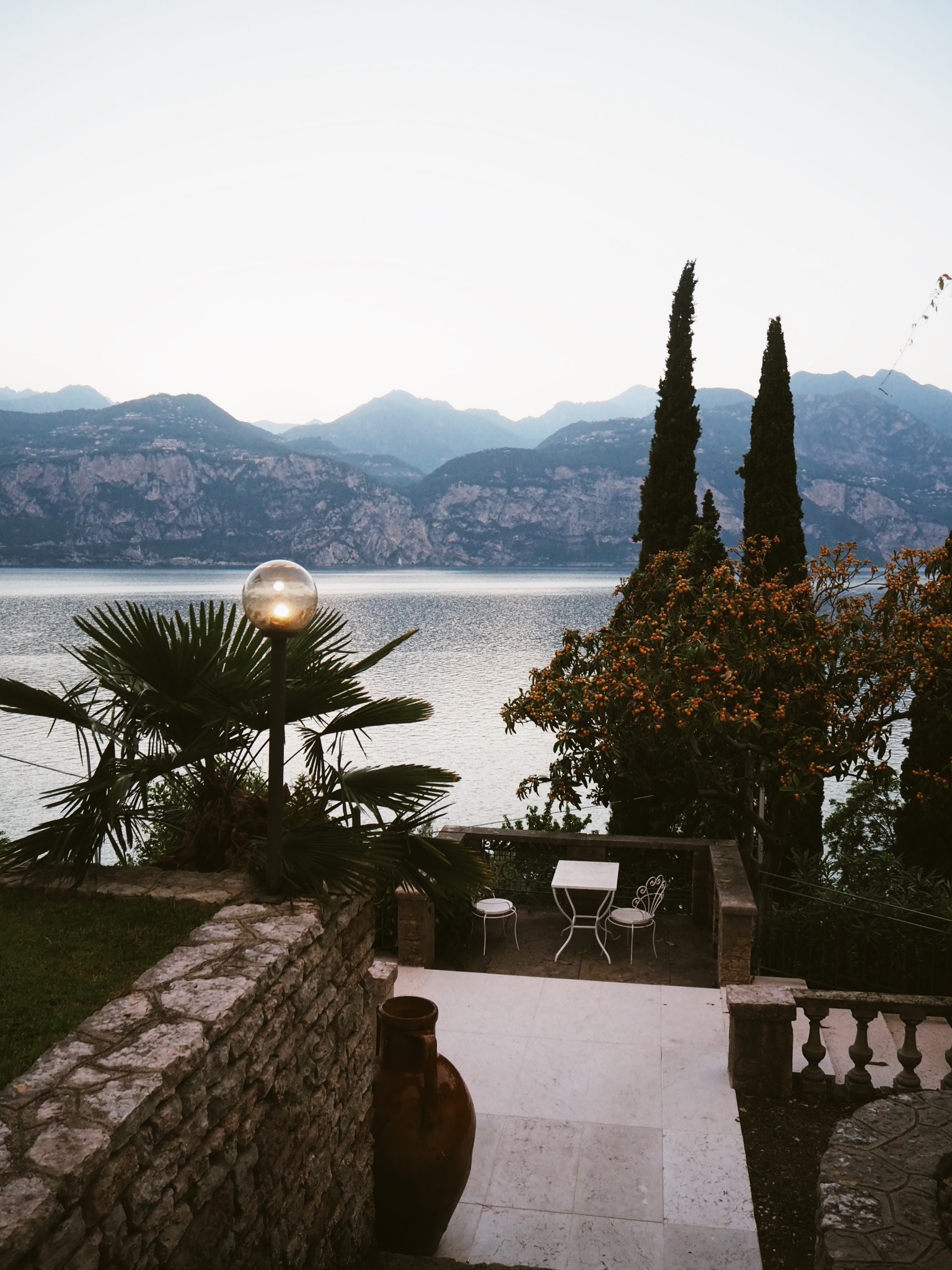 There's also a couple of small ferries that are dotted along the lake and in the main town port too. We really just wanted to chill by the lake and soak it all up, but you could easily take a little trip to a nearby town called Limone. You could also take a cable car up to the top of Monte Baldo where you can hike, or just take in the incredible views! Apparently the Monte Baldo trip is a great one to do on a really hot day as it's considerably cooler above the clouds…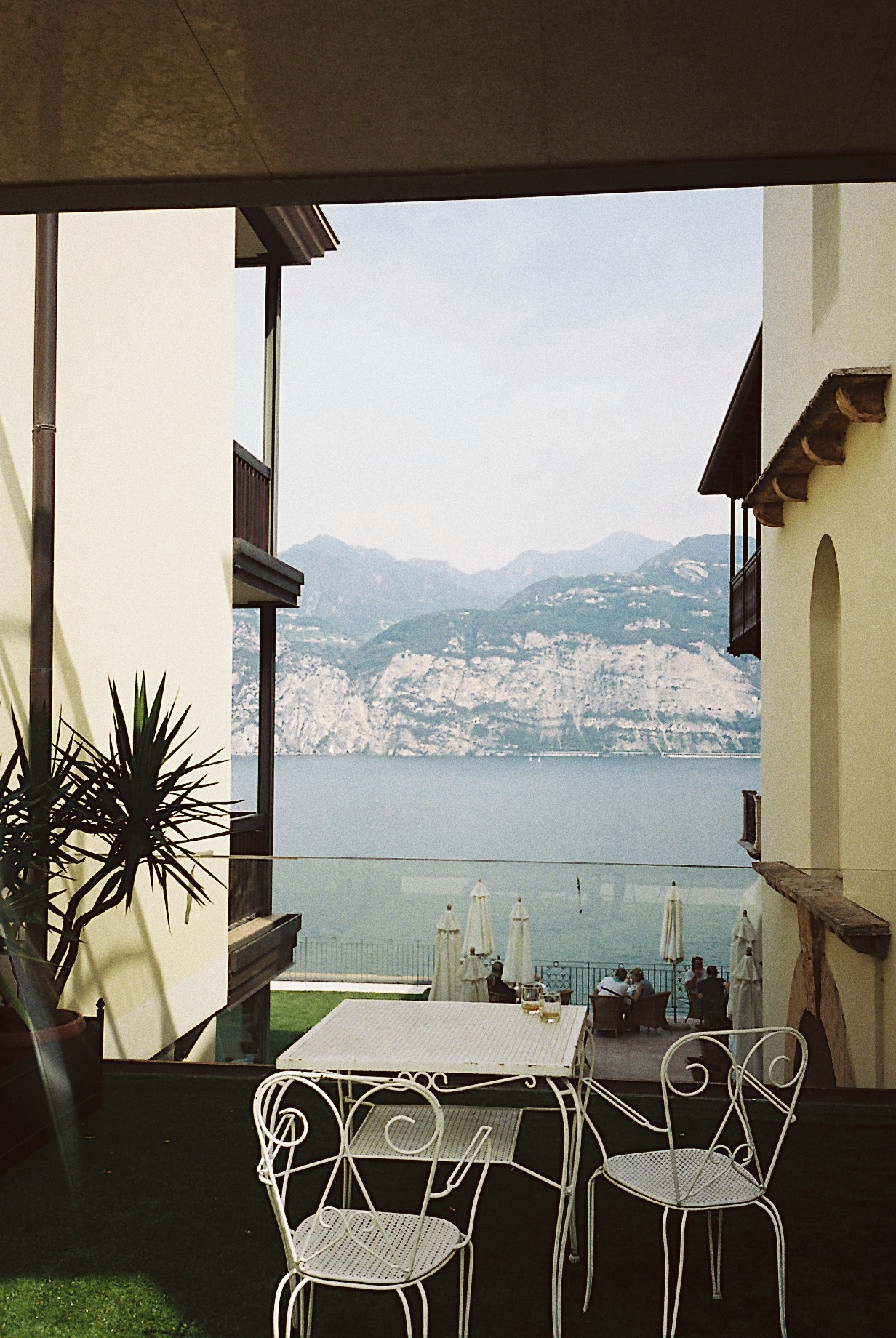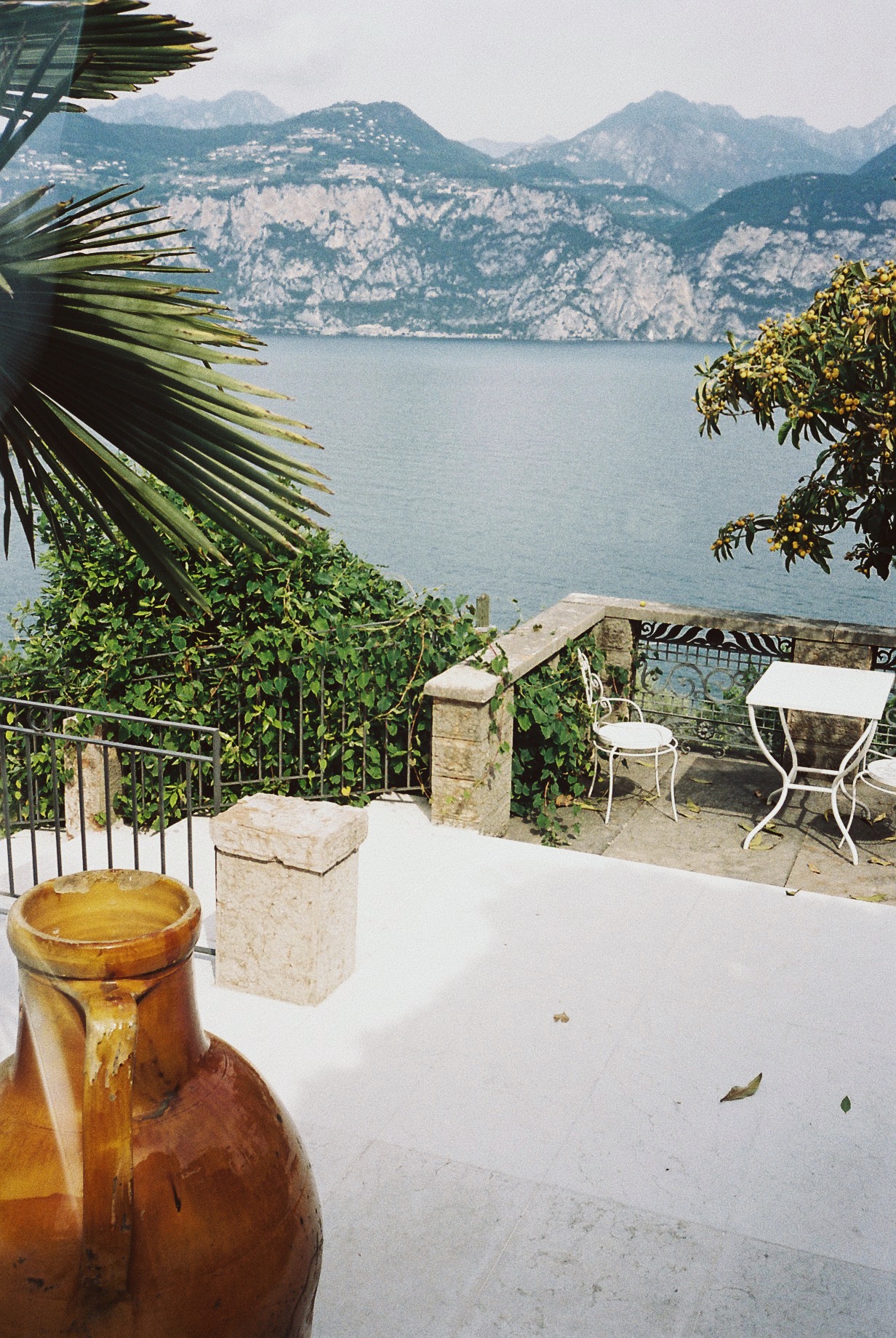 I really have to take a moment to shout about the hotel pool too! It was such a peaceful place to read a book or listen to podcasts for a couple of hours. I felt a strange sense of calm as soon as we arrived at Lake Garda – I just love being close to large bodies of water, and this particular one happens to be pretty spectacular…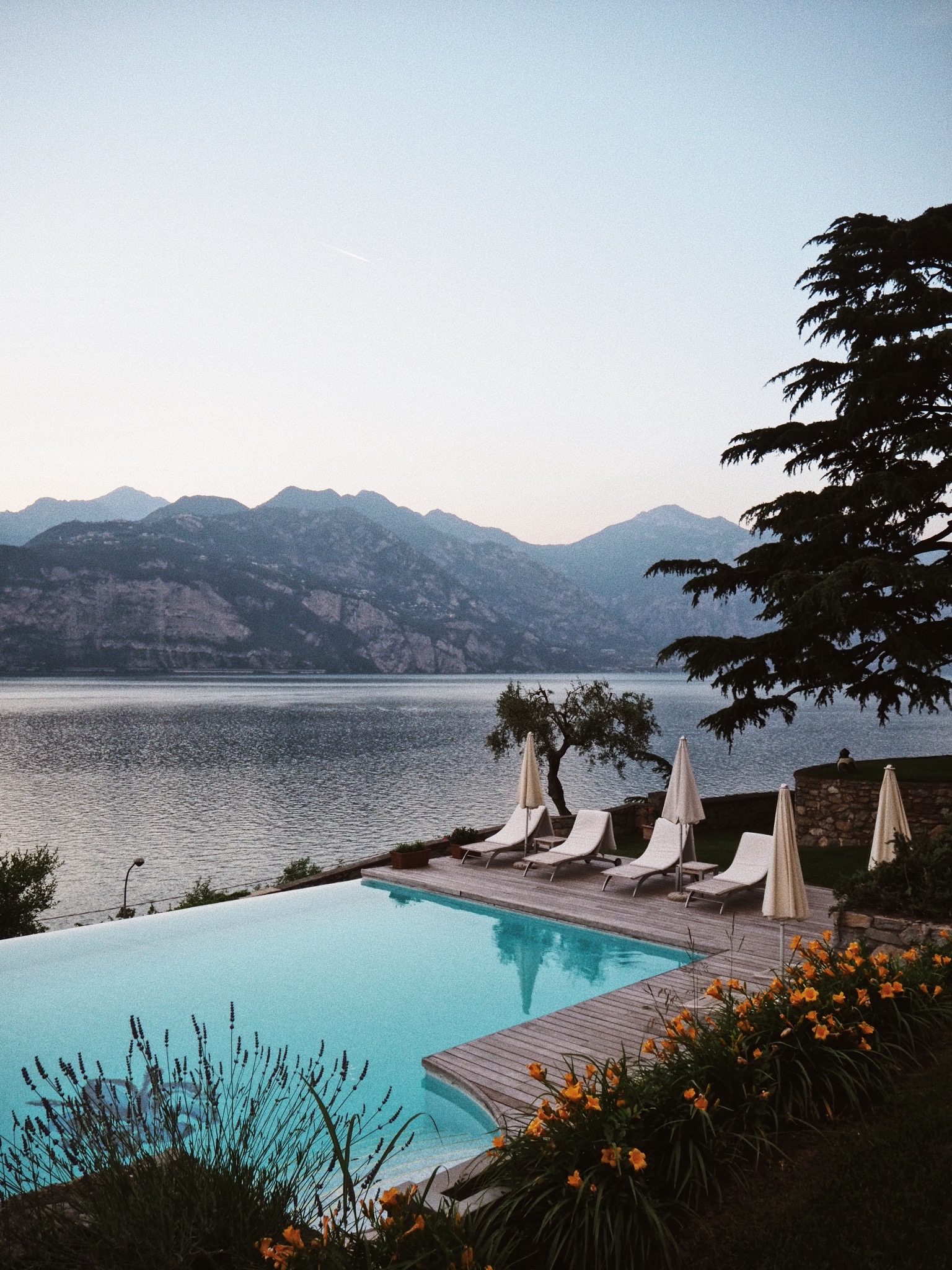 I read Ordinary People on this trip and really enjoyed it. I'm not sure if it was the best 'holiday read' as I found a lot of the narrative to be a bit on the depressing side. However, it was so well written, and I'd definitely love to delve deeper into the work of Diana Evans. Although a huge part of the story is focused around married life and long term relationships – there's some really great pearls of wisdom to be found if you can't relate to either of those things. It's essentially a book about human nature in my opinion. It's humorous in parts too, so that really kept me turning pages when I felt as though I might have to save it for another time…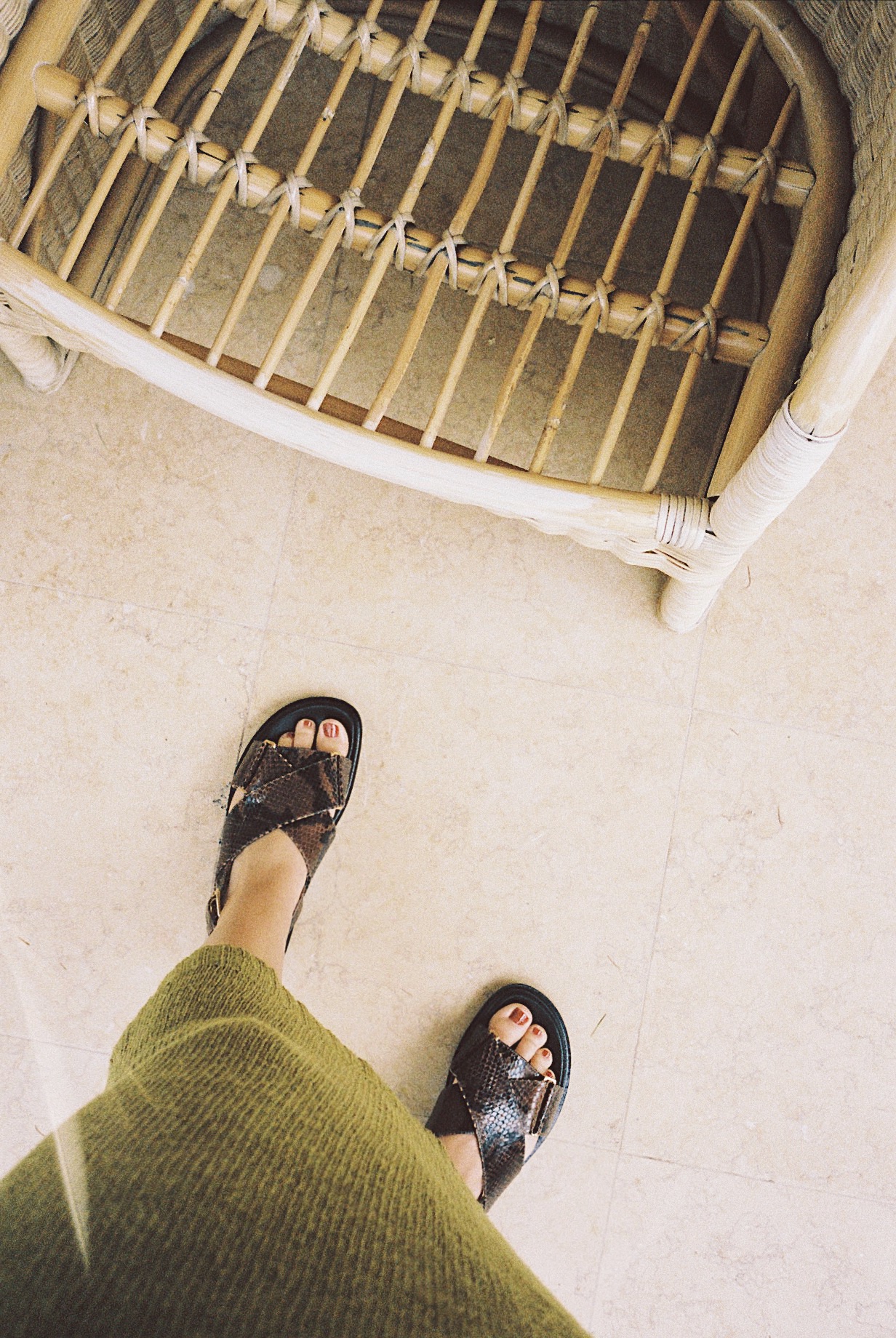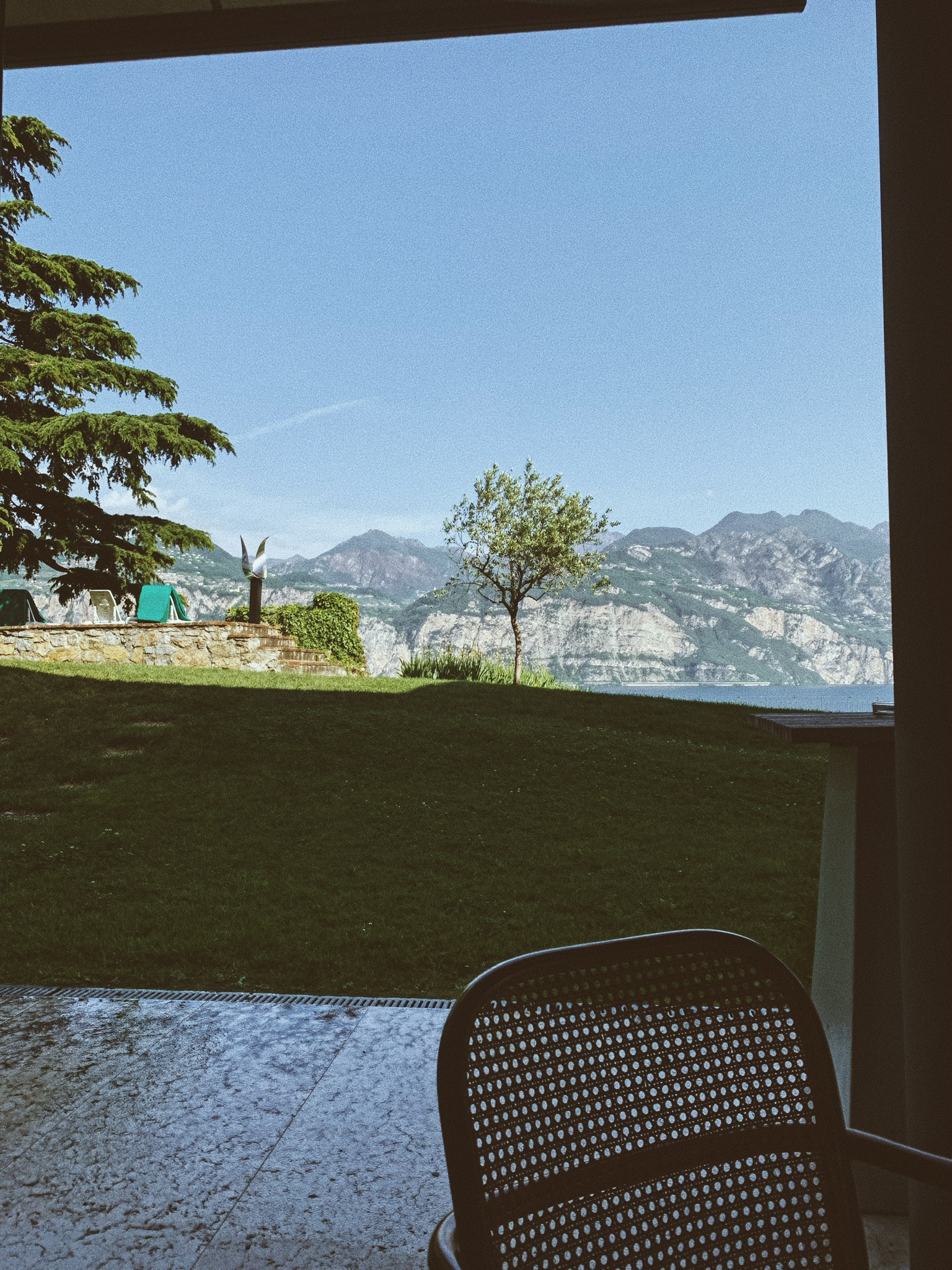 I rarely visit a place and immediately start mentally planning my next trip there – Lake Garda was definitely one of those places. It has all the essential ingredients for a romantic getaway, but it would also be an amazing place for a weekend getaway with friends, or simply a solo trip if you're in need of some headspace…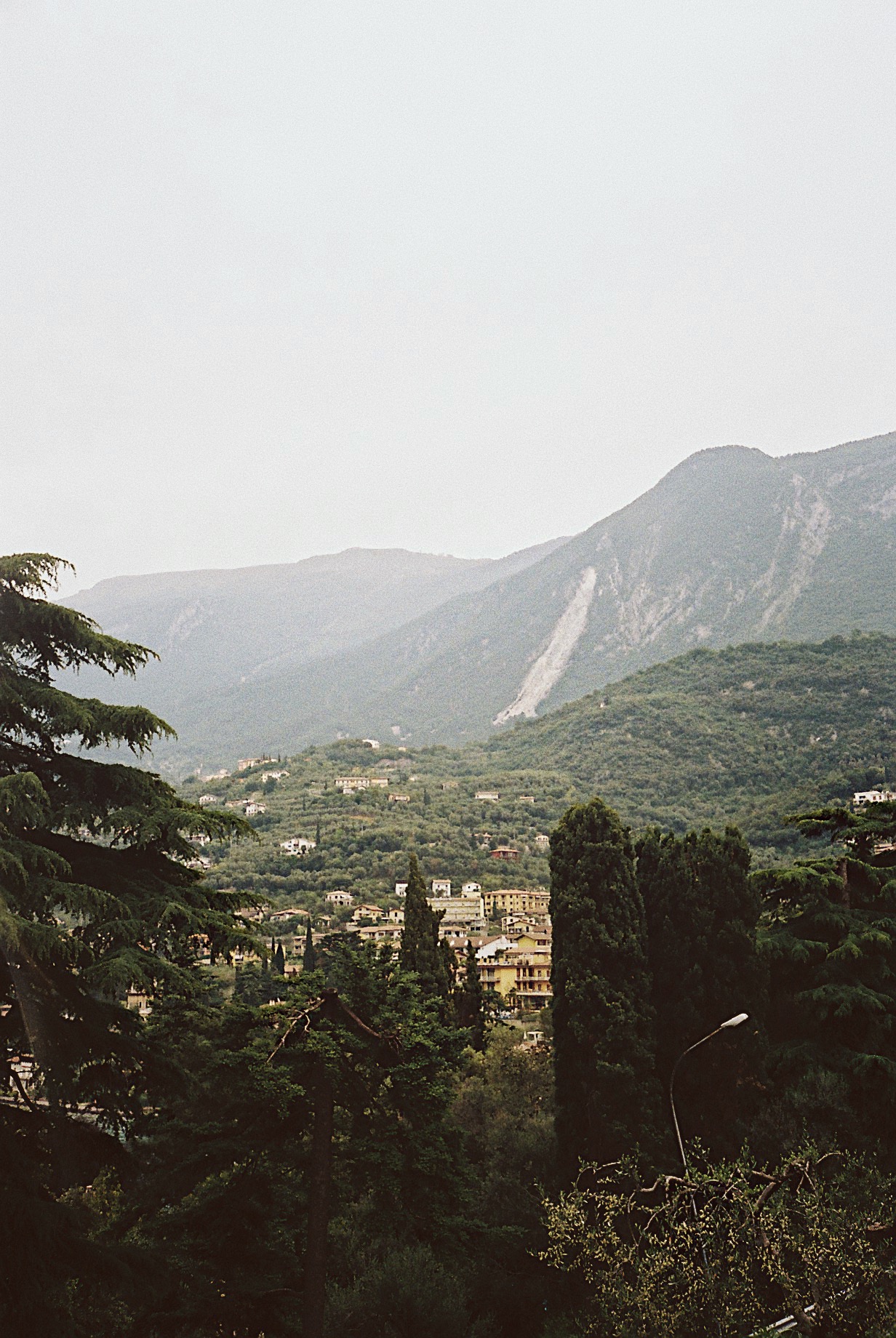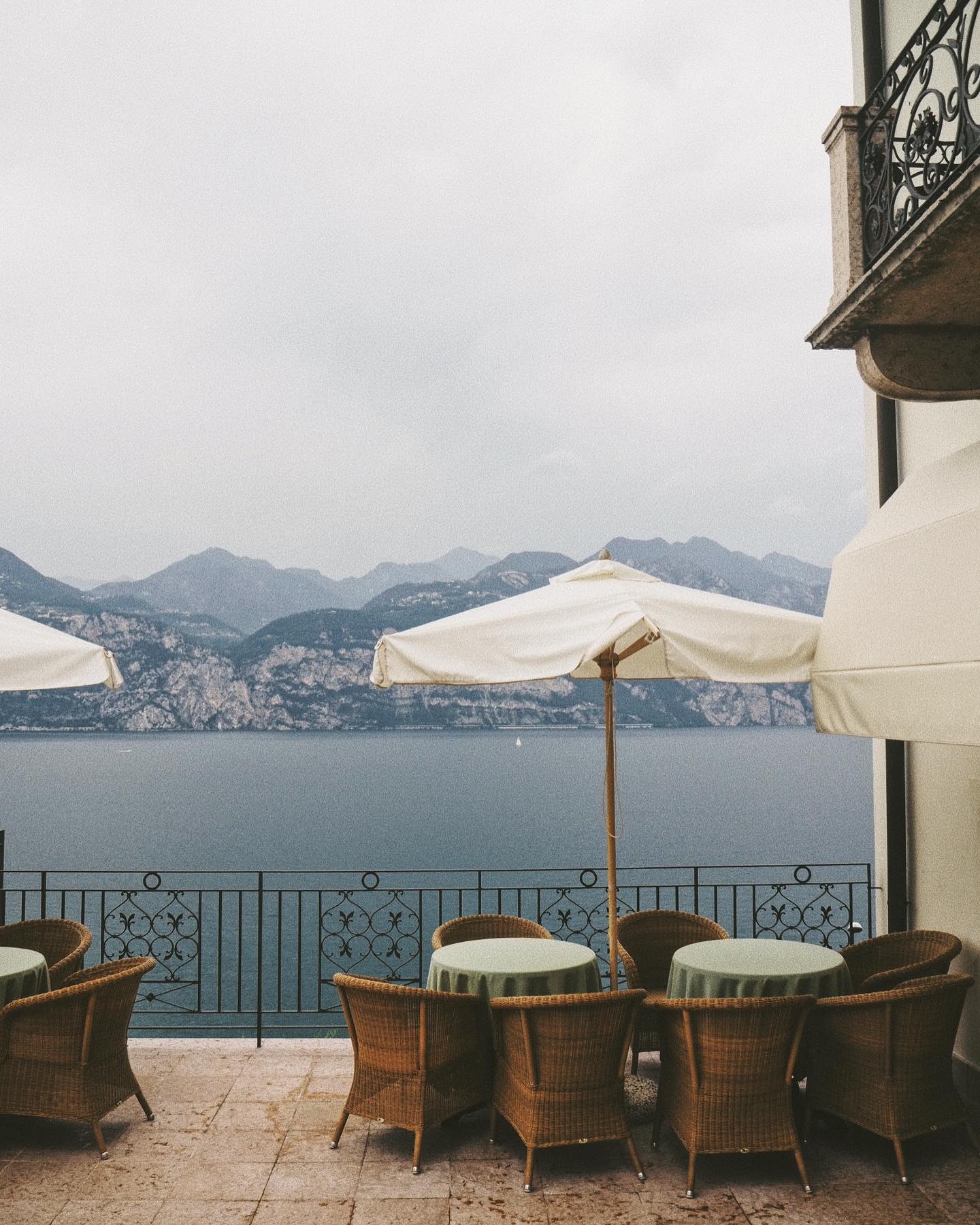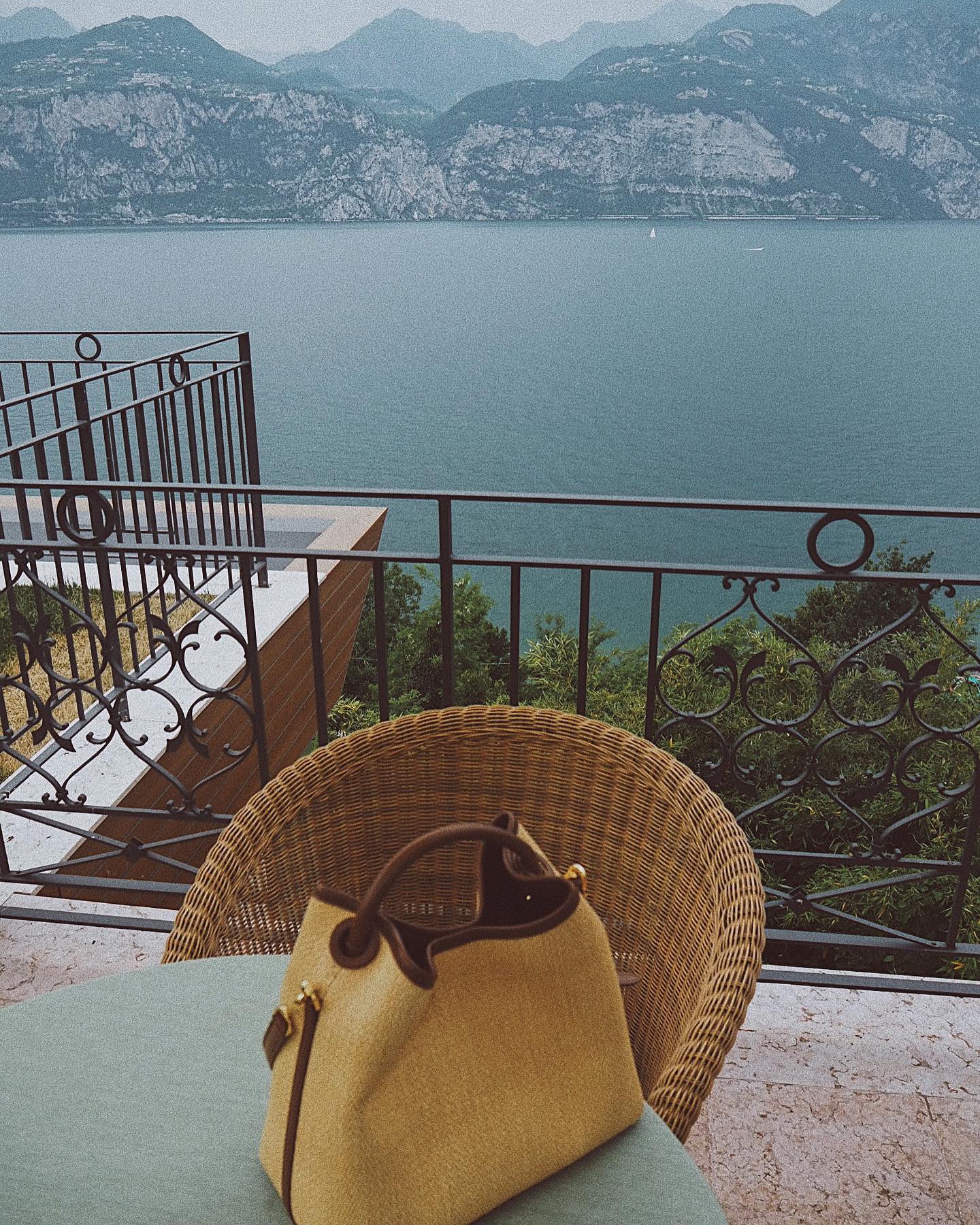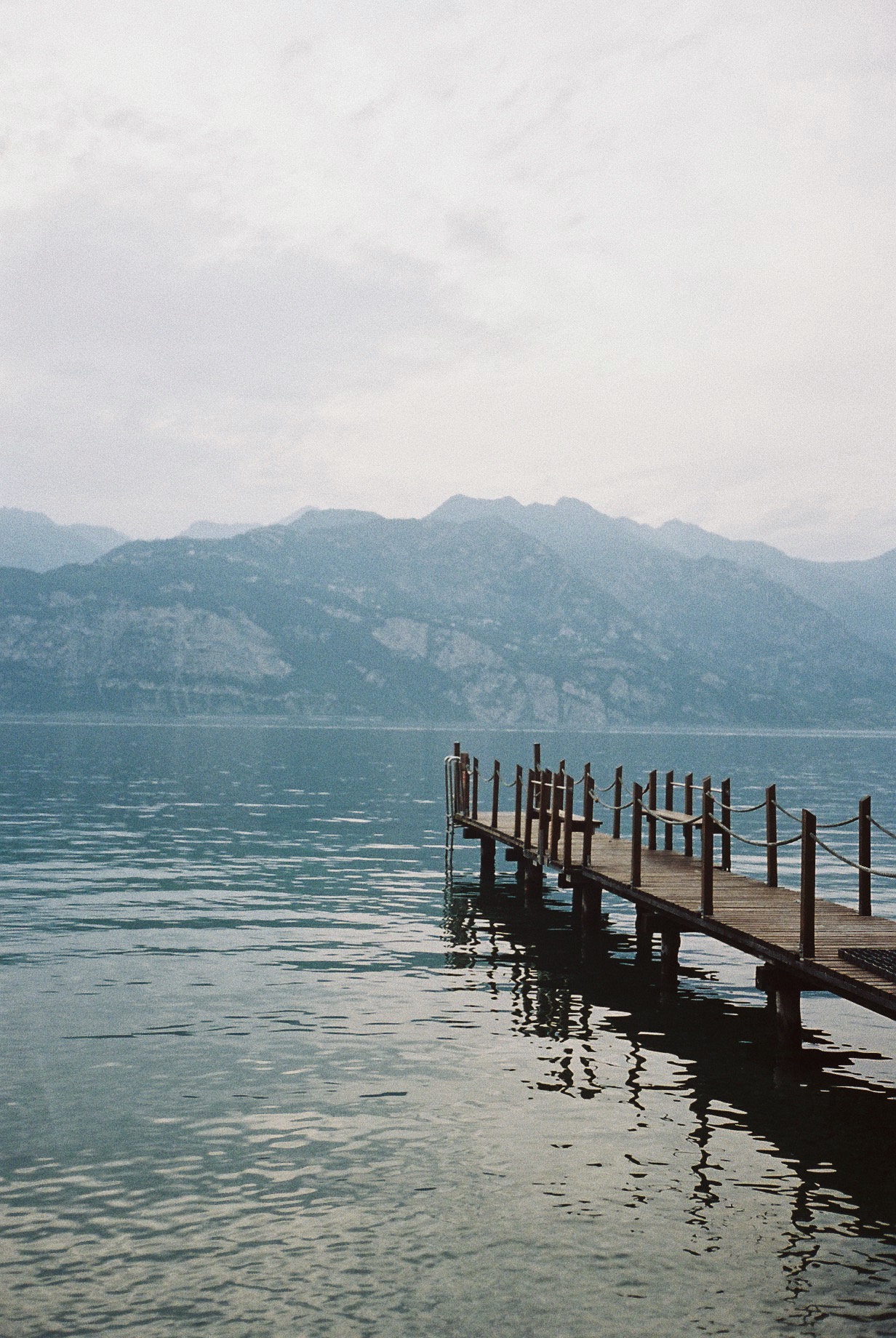 My favourite part of each day was walking back along the lakeside after dinner. I kept saying that it 'felt like we were on a film set' – I half expected the lake and the mountains to just roll themselves up each evening when everyone had gone to sleep. It felt like a fake (movie set) back drop that somehow wasn't made up of real mountains, greenery, and perfectly placed homes all lit up…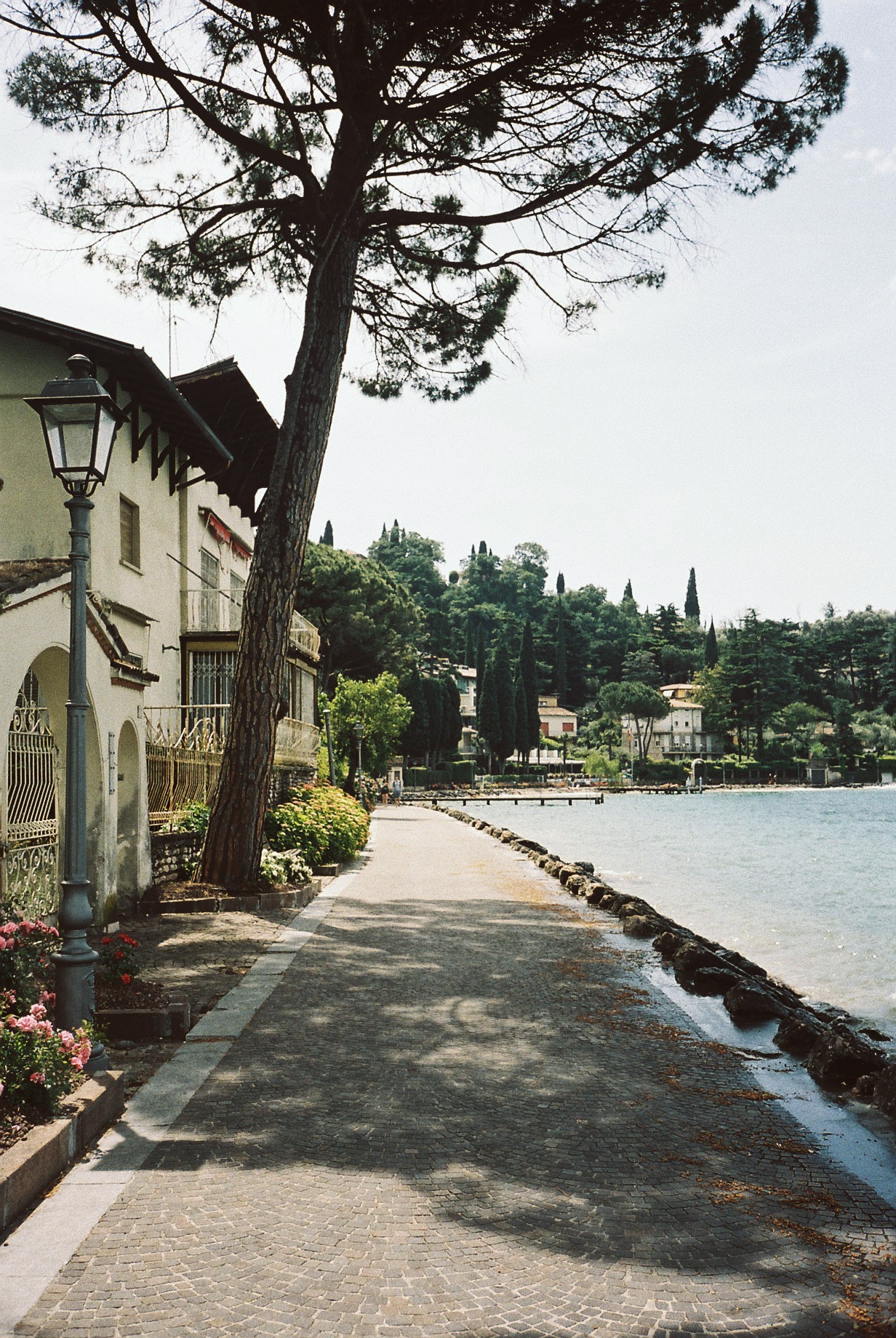 I love it when a place really knocks me off my feet like that – Lake Garda is truly the ultimate holiday romance, the kind that leaves you wanting more before you've even boarded the plane home…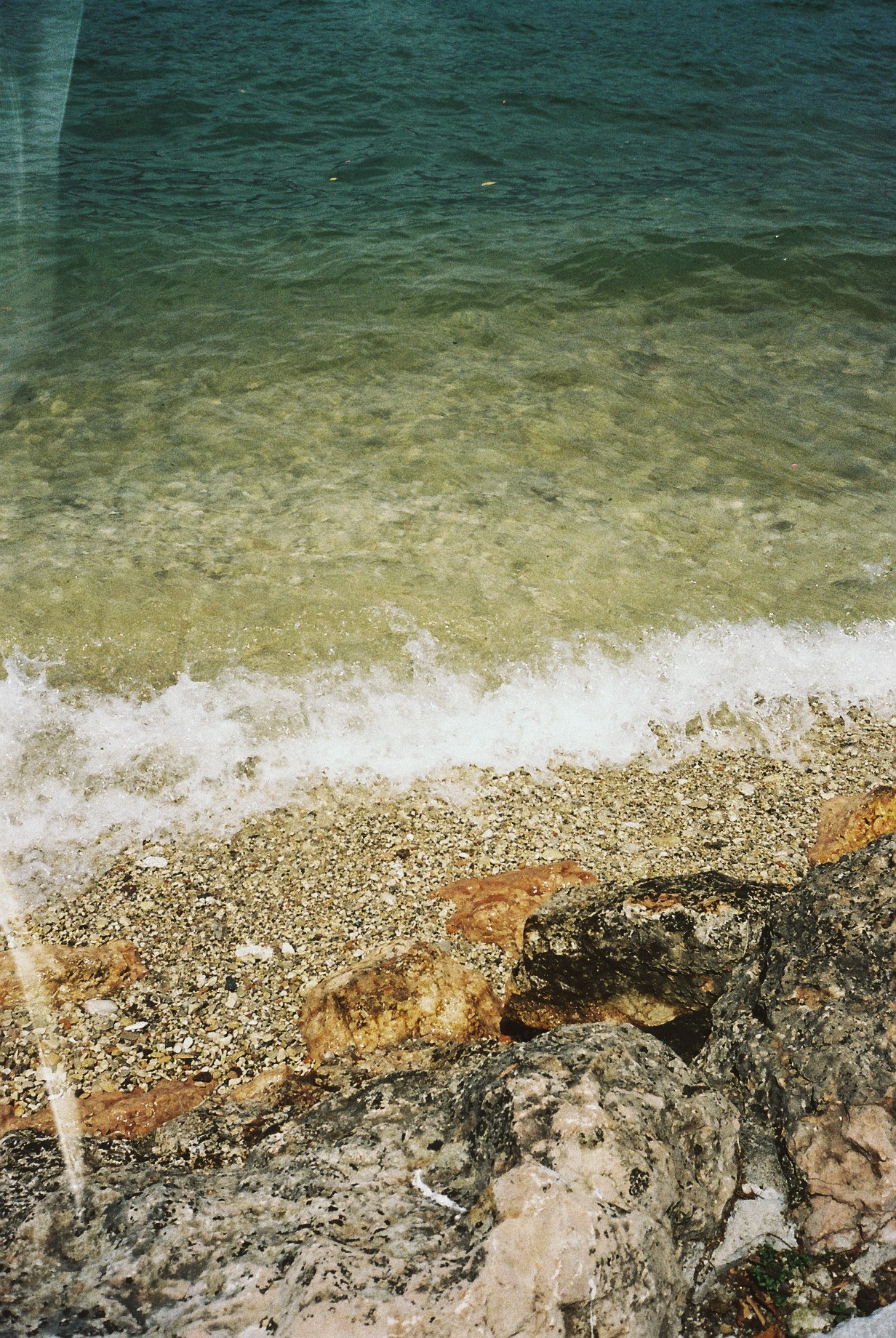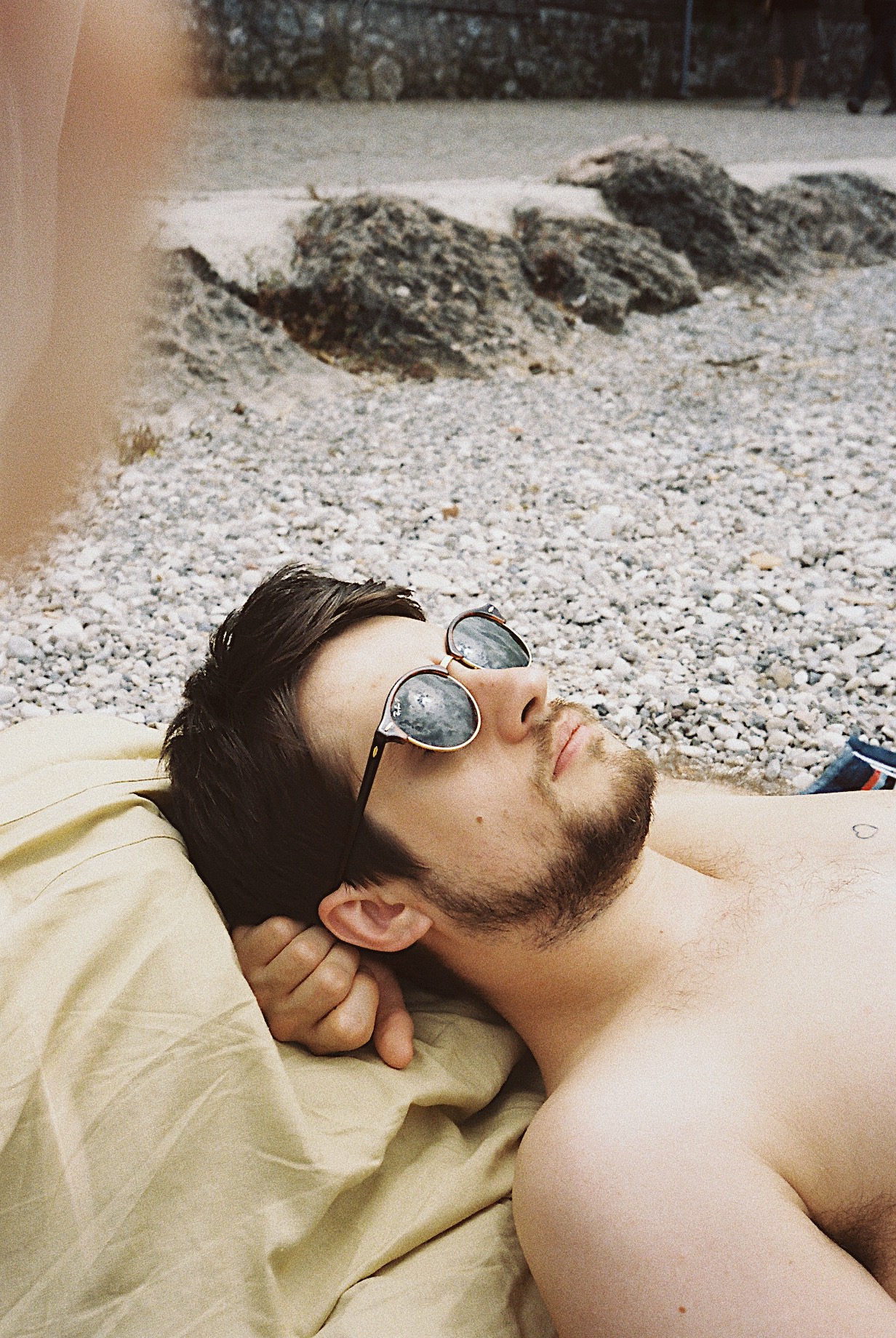 I'm now even more excited to plan a trip to Lake Como so that I can compare the two! Hopefully I can make it happen sometime next year as I'm falling more and more in love with Italy with each and every visit….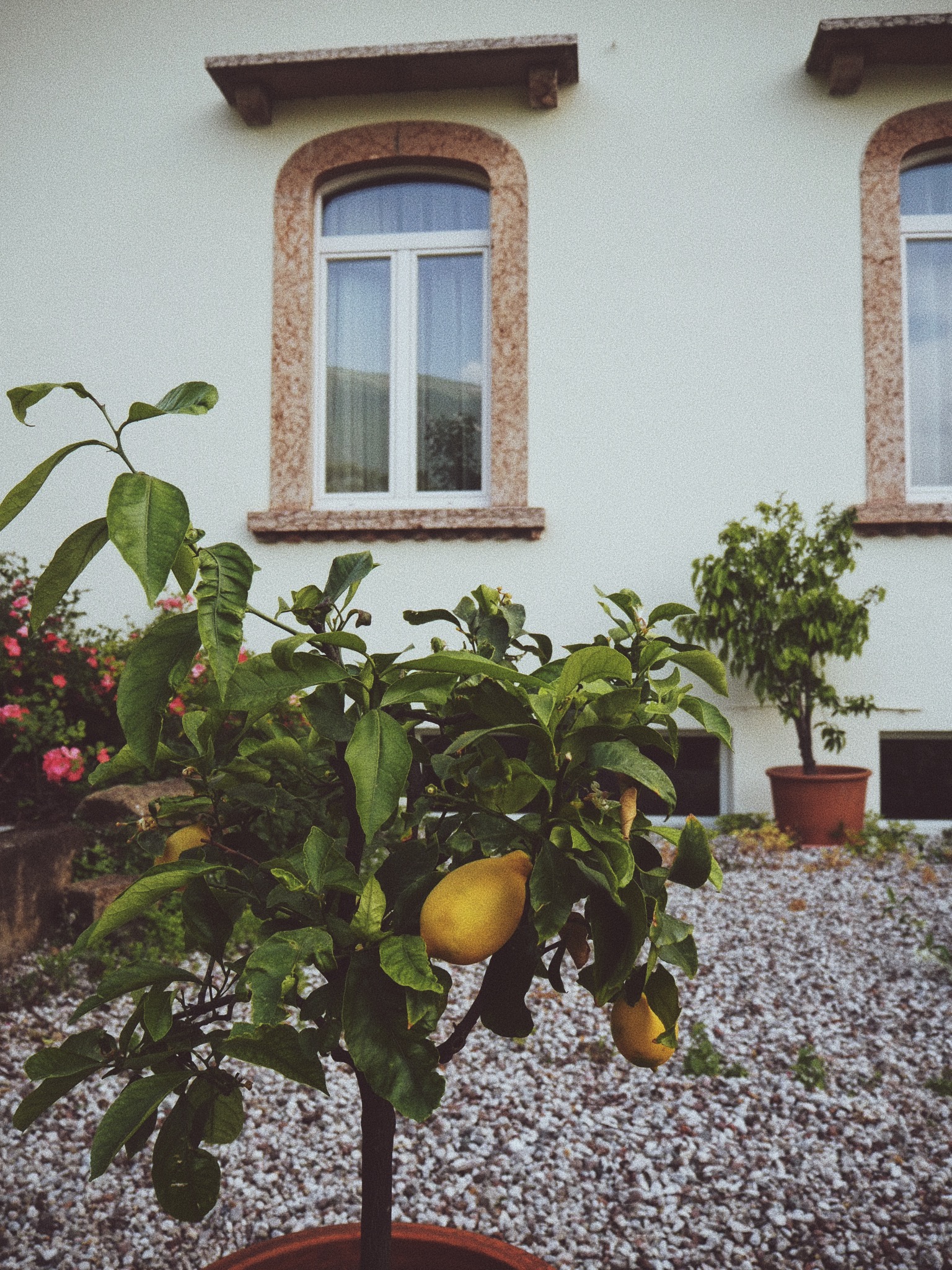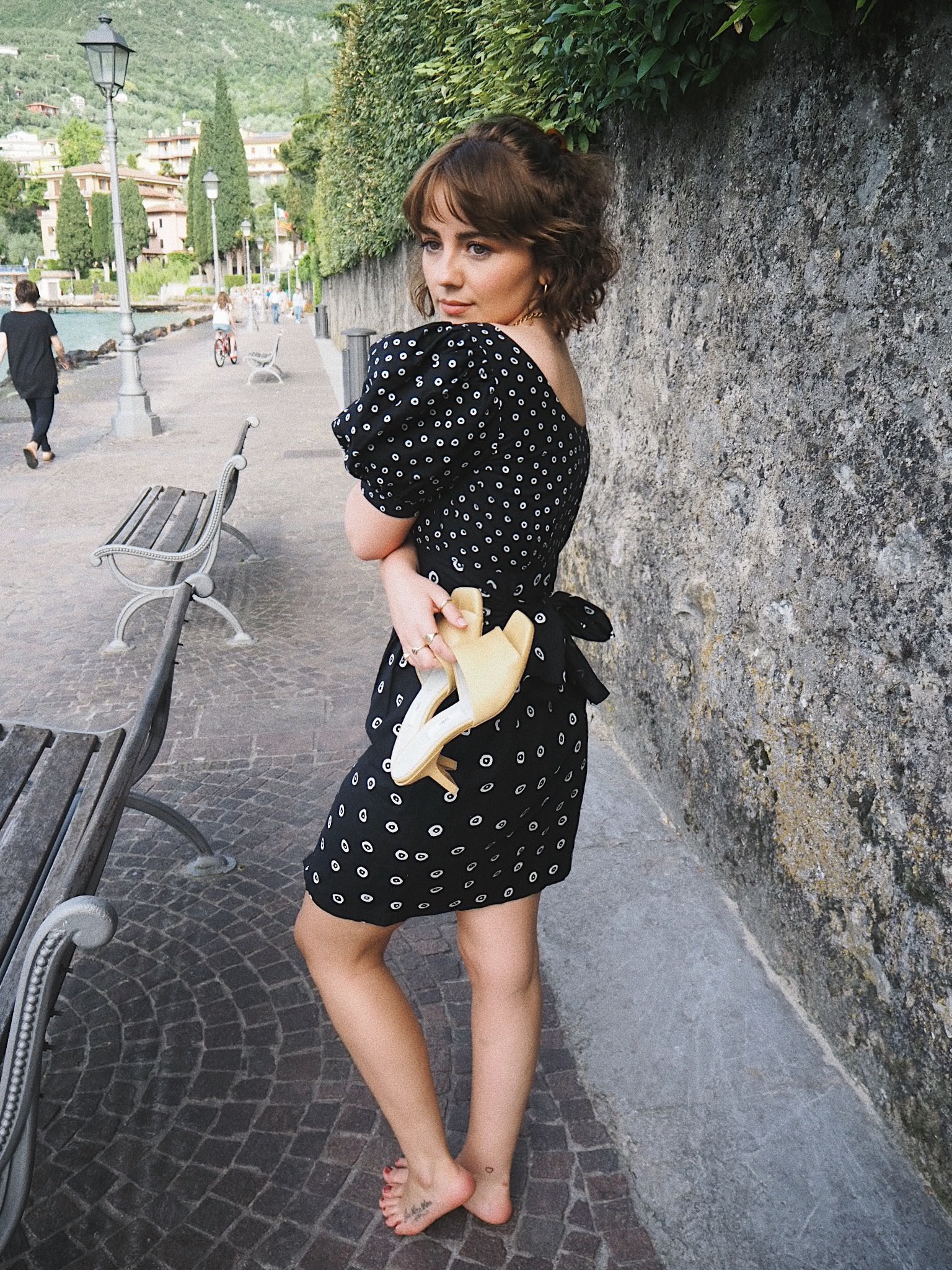 I hope you enjoyed this little holiday round up and that it's inspired you to pay Lake Garda a visit in the not so distant future. I really don't see how anyone could have anything other than a good time – I'll be dreaming of the crystal clear water and the golden sunsets for many moons to come… 
---
Images taken on an Olympus MJU II & an Olympus Pen EPL9 
Location: we stayed at the Hotel Bellevue San Lorenzo