I spent the last of August in Mallorca which felt like a slice of heaven after the past couple of years. Getting on a plane again felt surreal but also like no time had really passed at all. Having done it once successfully during pandemic times, I'm definitely more inclined to do it again now. I was worried it might be super complicated and not worth the preparation, and whilst it wasn't without it's stressful factors, our time exploring beautiful Mallorca was worth any anxious moments beforehand!
I won't be going into the ins and outs of travelling during 'Covid times' throughout this post as it will differ depending on the personal situation (plus definitely don't look to regular people online for travel guidance and definitely DO check the Gov website and all the other official guidelines so you don't get caught out). With a little extra planning (mostly paperwork and a test or two) it's still possible to travel to places abroad and have a relatively normal (safe) and enjoyable trip…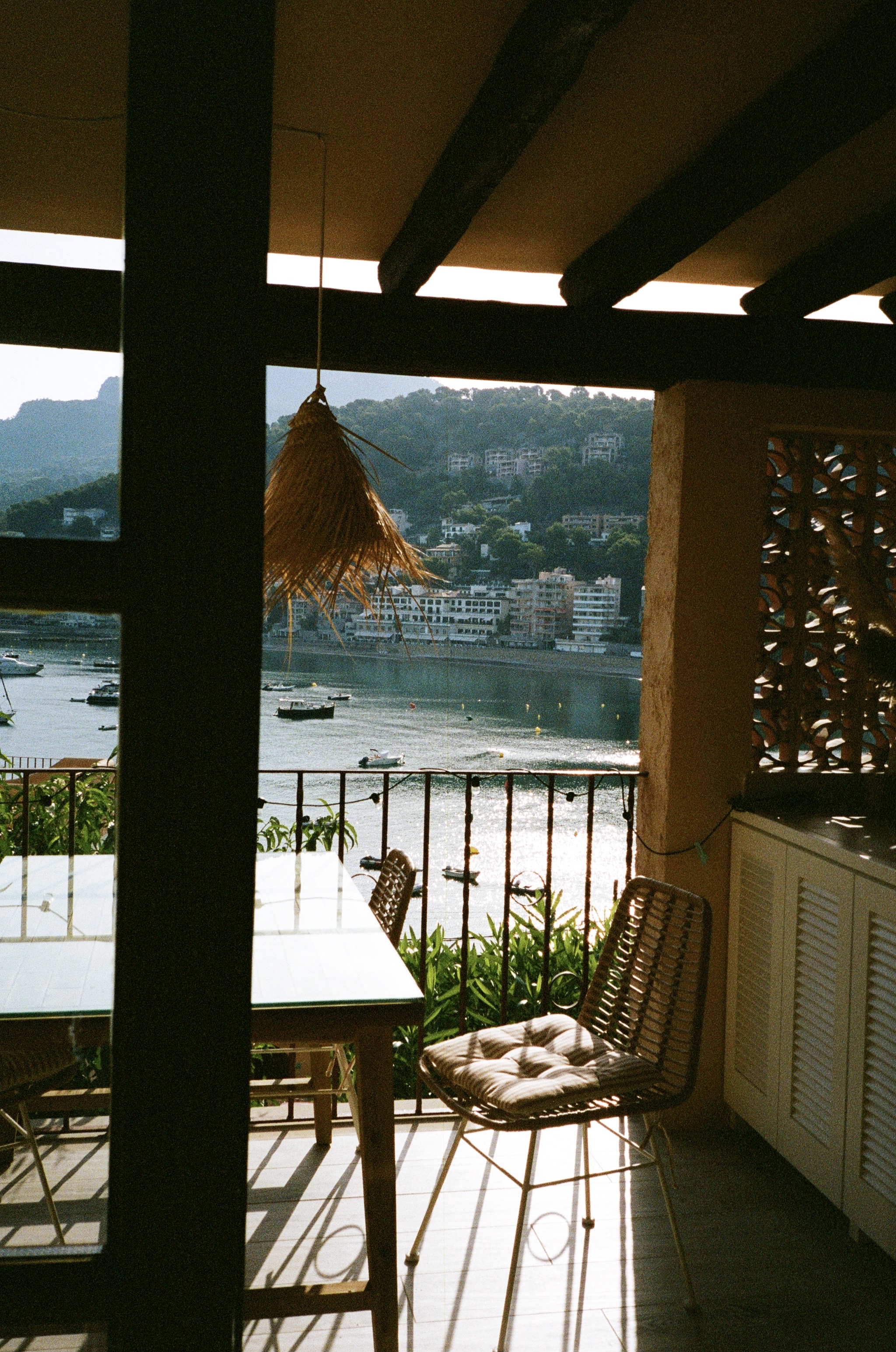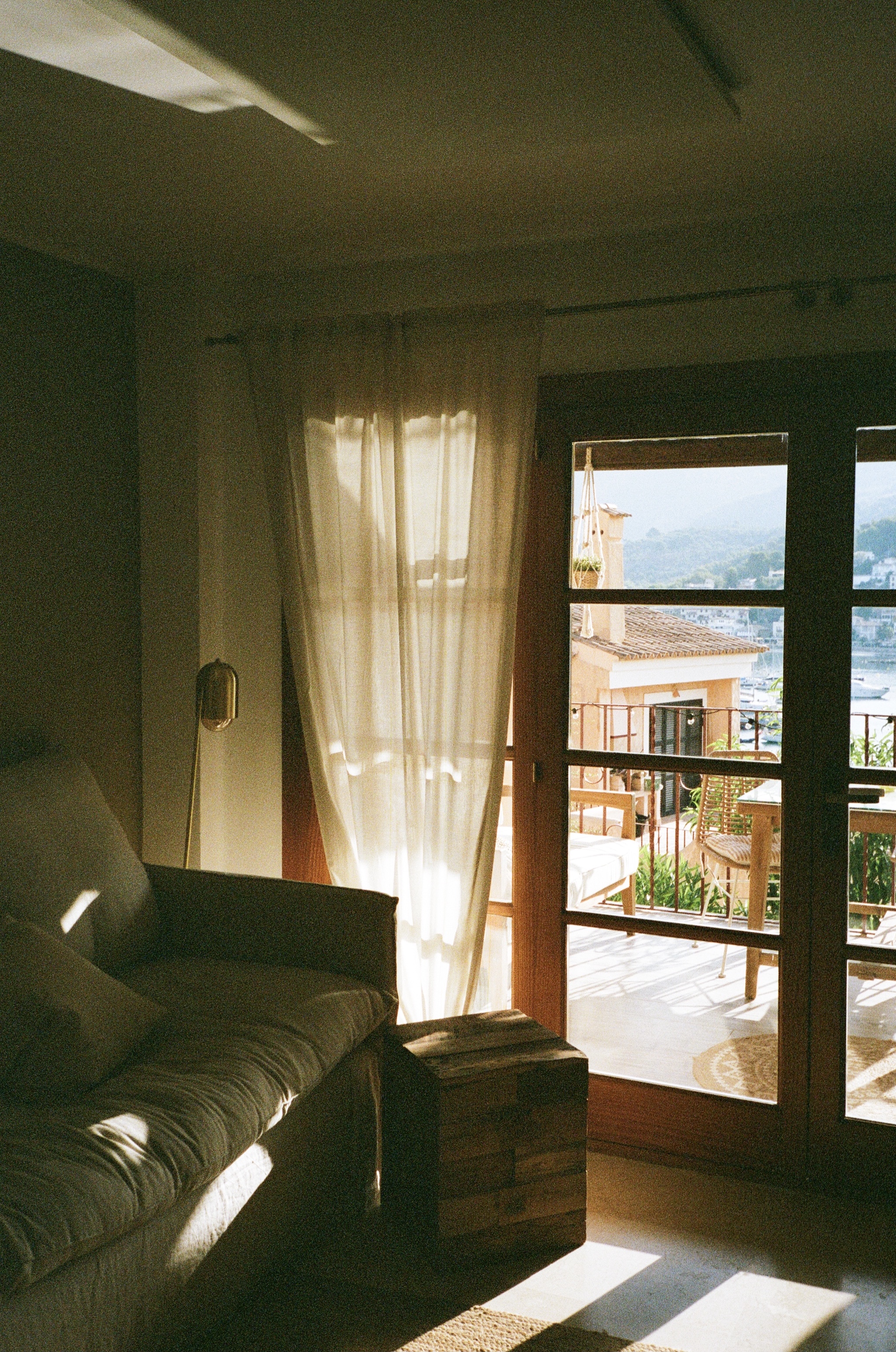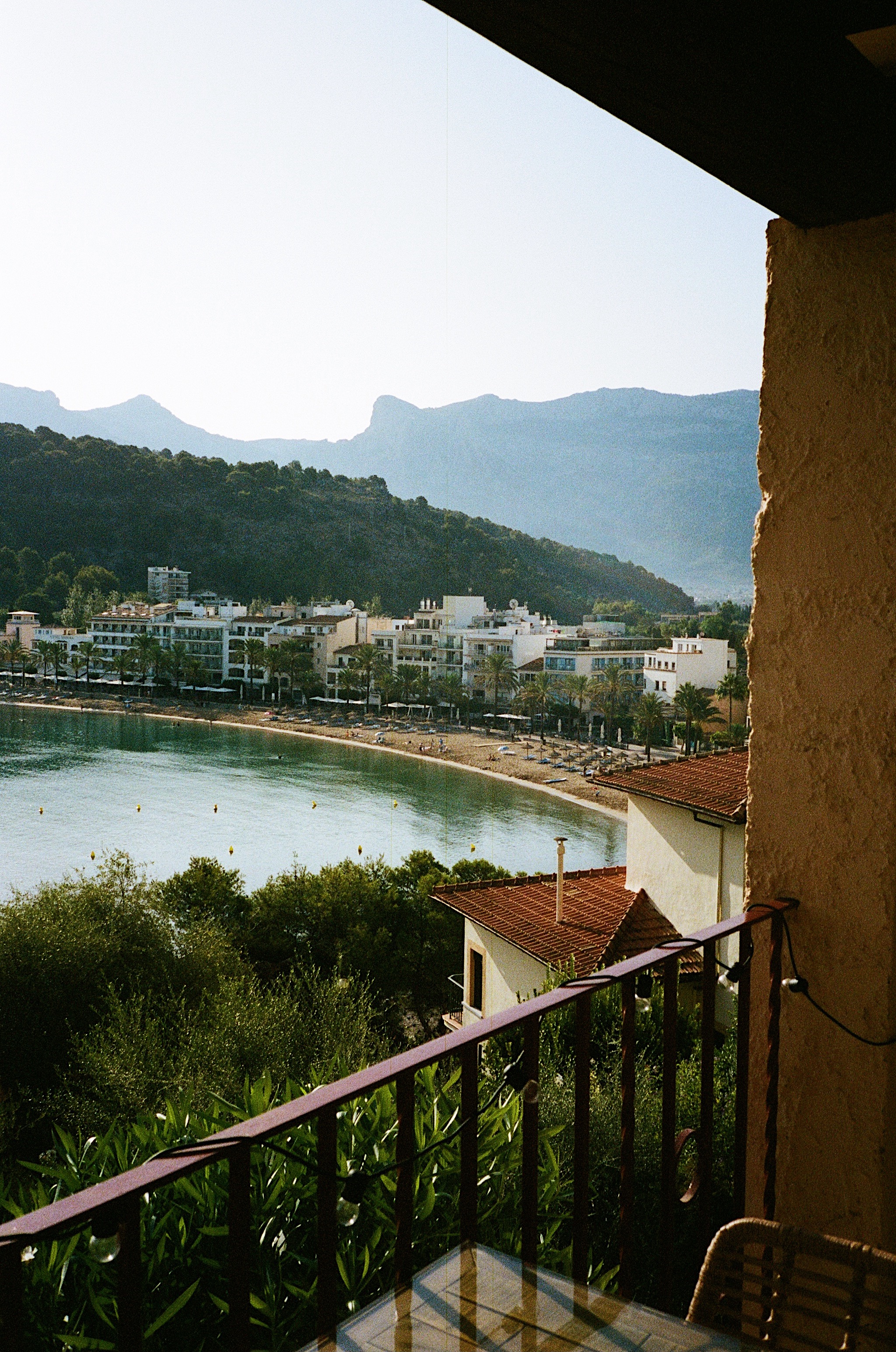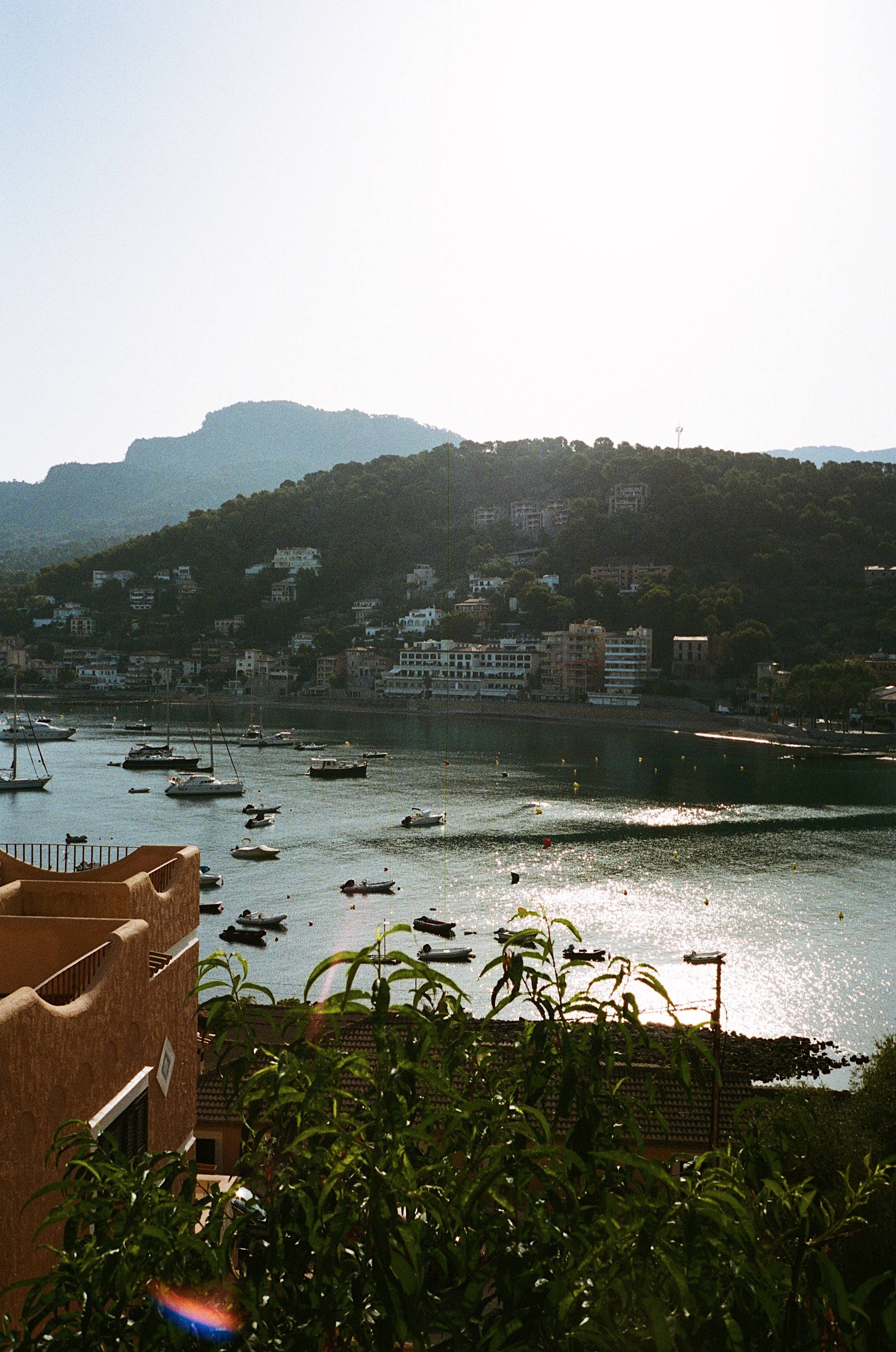 For me personally, travel is a huge part of my job – being in the same place for too long means that my content usually suffers and I become uninspired. It doesn't even have to mean getting on a plane, but movement of some kind goes hand in hand with the way I like to create. With that in mind, this trip felt like exactly the refresh that I needed, and I'm looking forward to hopefully a few more little getaways before the year is out. How is there only a few months of 2021 left?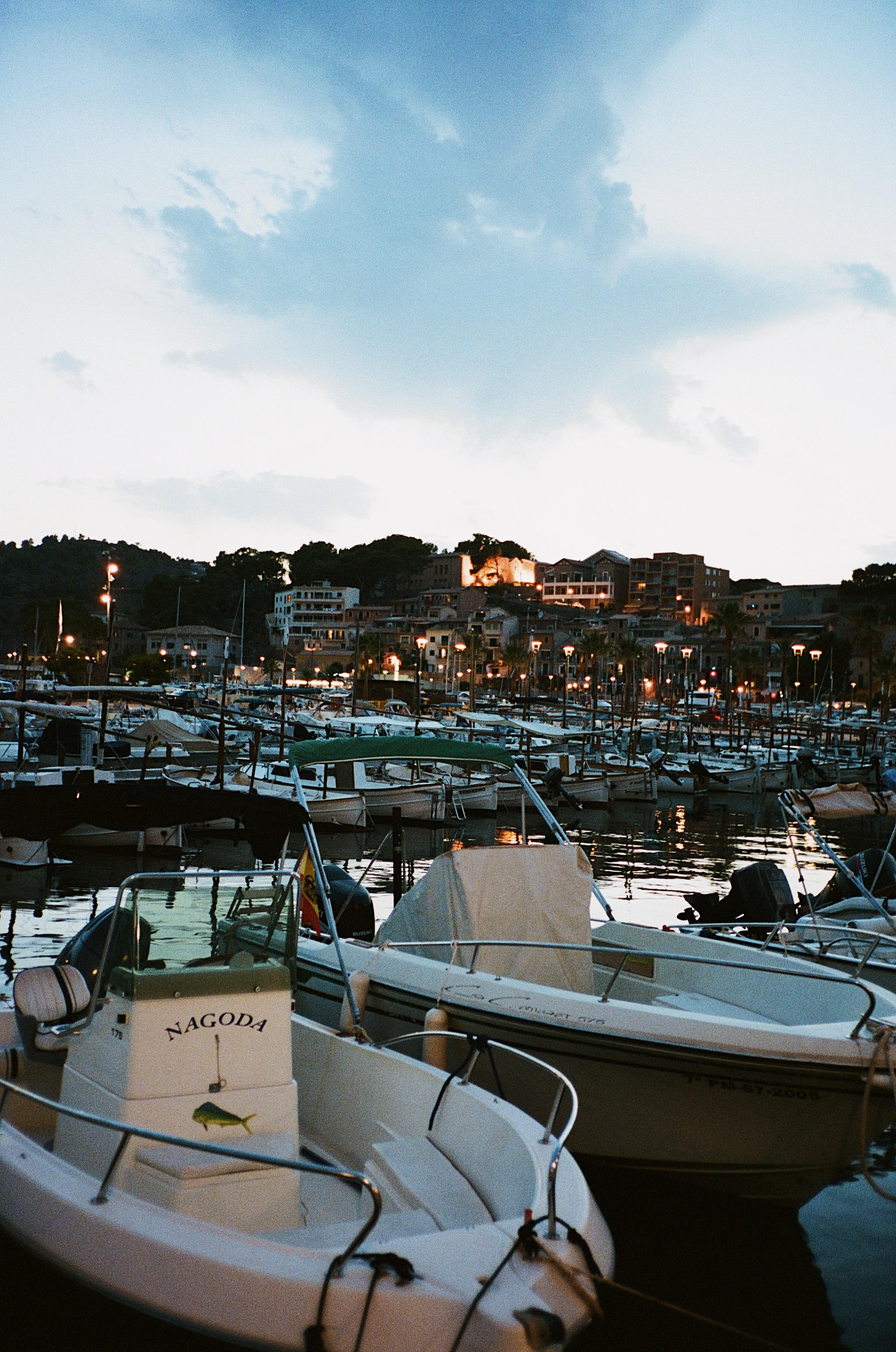 Anyway, rambling aside, it's time to get into the good stuff – my travel notes on beautiful Mallorca!
We were originally looking to stay in Deià which is a stunning little village set in the mountains – it looks like something straight out of a fairytale if you do a quick Google search. The type of place you'd want to get married or retire with a library of unread books and drink nothing but local wine (a gal can dream). However, we decided on Sóller in the end after the hotel in Deià we were looking at got booked up. Both Sóller and Deià are under an hours drive from Palma Airport which makes them both great locations. However, we figured Sóller had a little more going on to keep us occupied and we could easily travel from Sóller to Deià by car or public transport if we fancied it.
For the beginning of our stay, we stayed in a lovely little apartment that overlooked Port de Sóller. It was a two bedroom/two bathroom apartment that we honestly didn't expect to love so much! There's quite a few steps which isn't fun with a big suitcase, but once you step inside, the view makes the climb totally worth it. We found Casa Vista Bonita via Booking.com which is how we find most of the places we stay at when travelling abroad. We wanted either independently run locations or small boutique hotels to avoid any crowds/feeling anxious about coronavirus whilst we were away. Casa Vista Bonita does have a shared pool but we didn't use it as you're right on the beach front anyway which we definitely made the most of.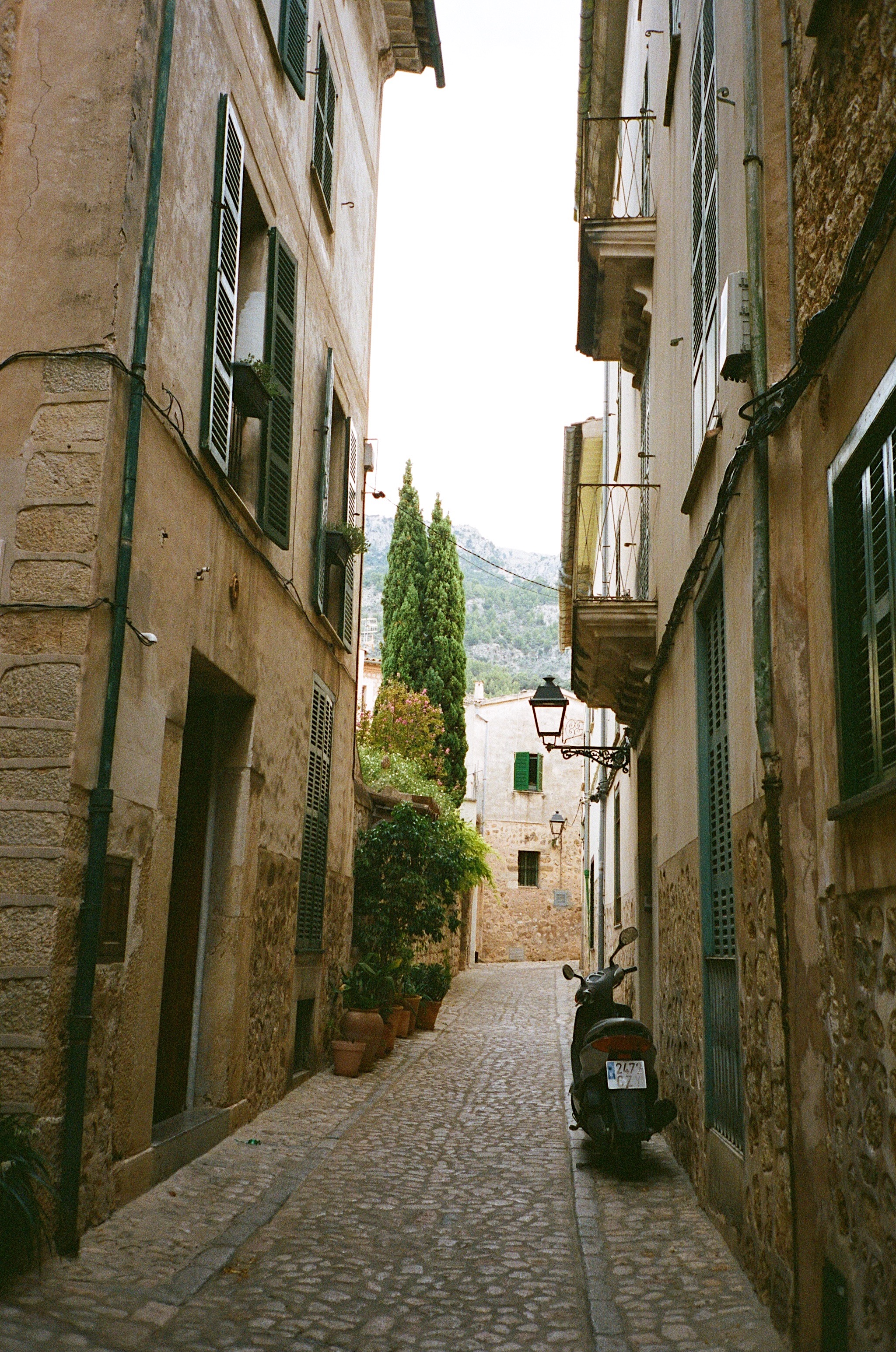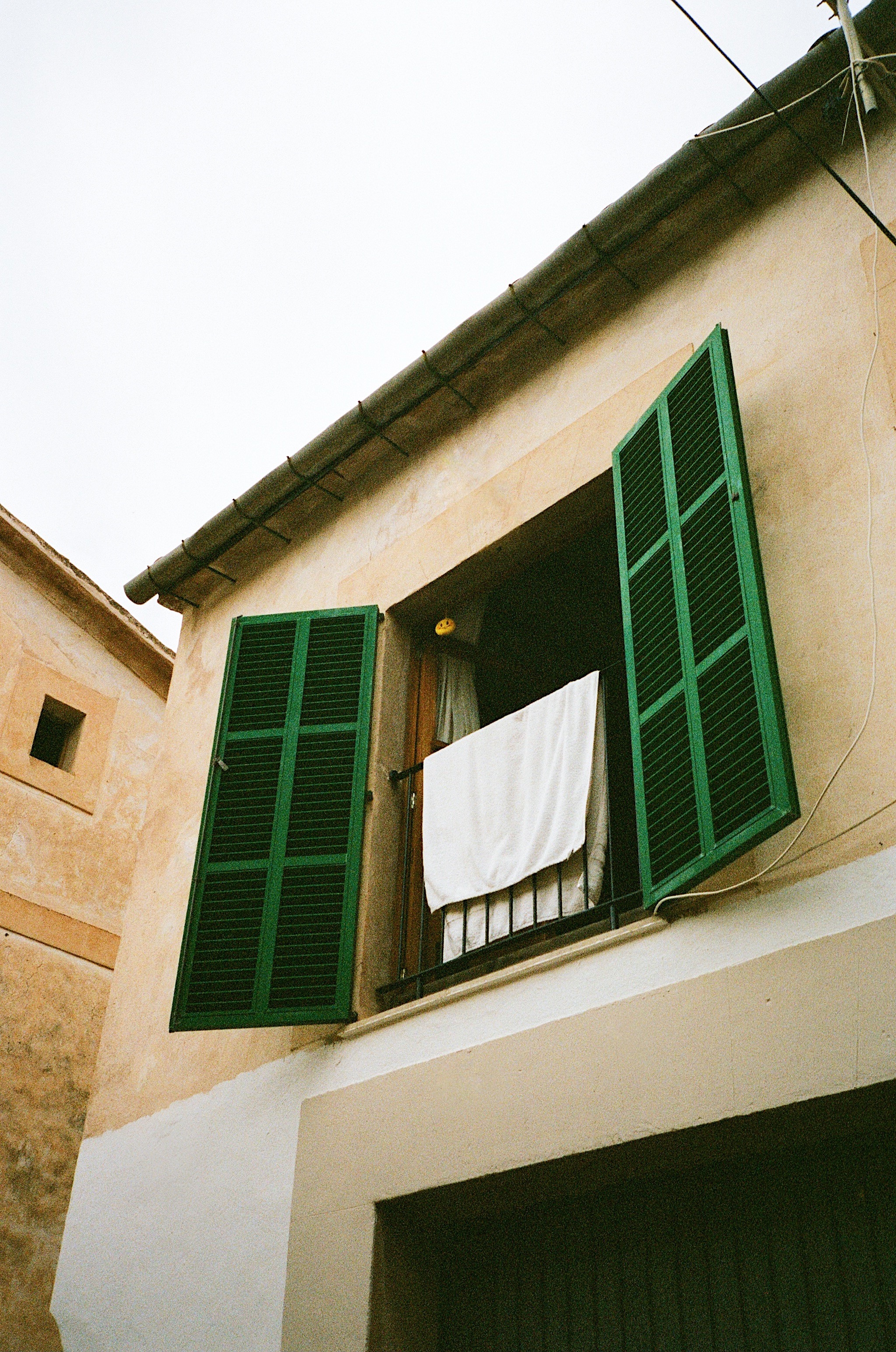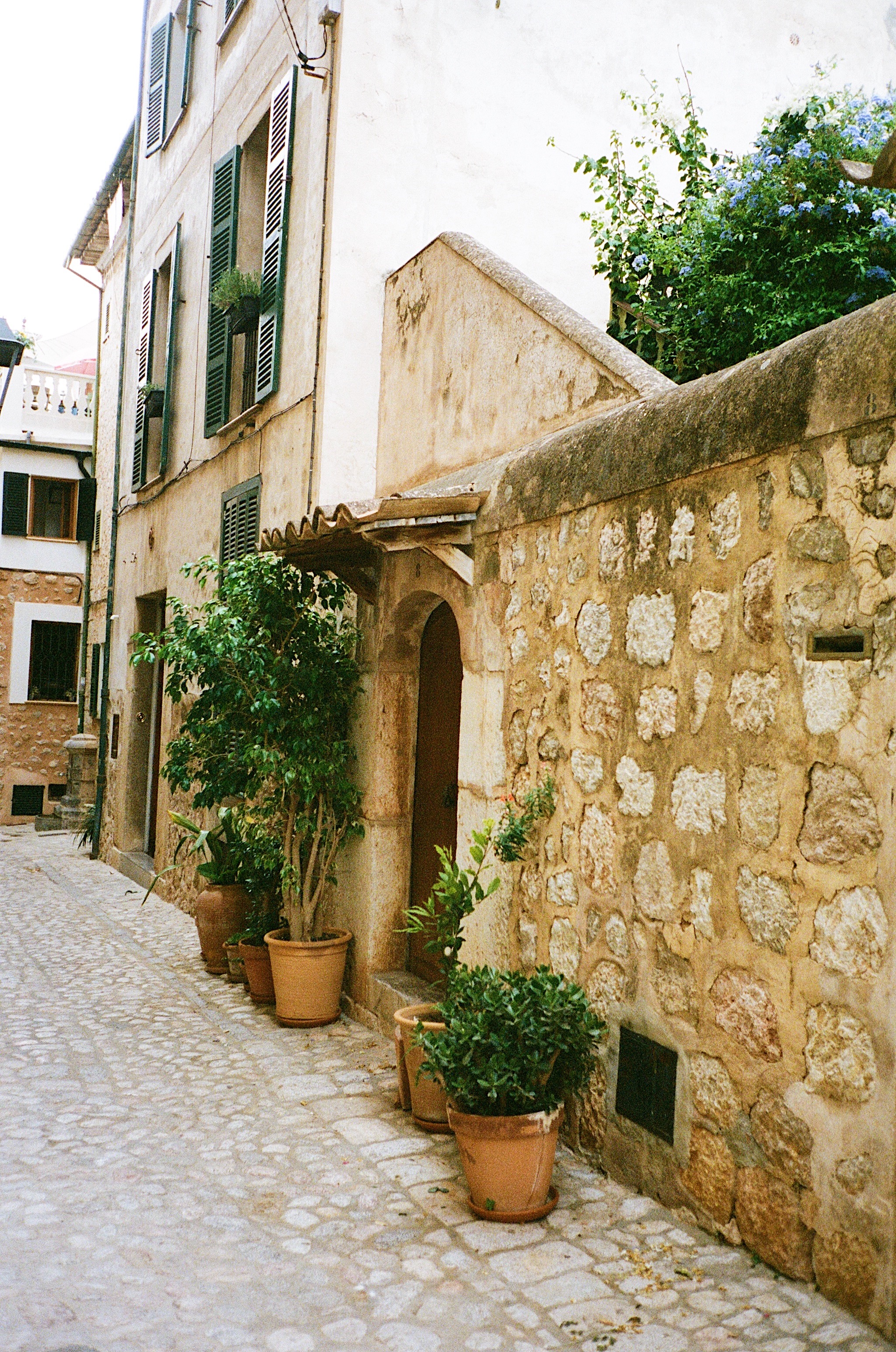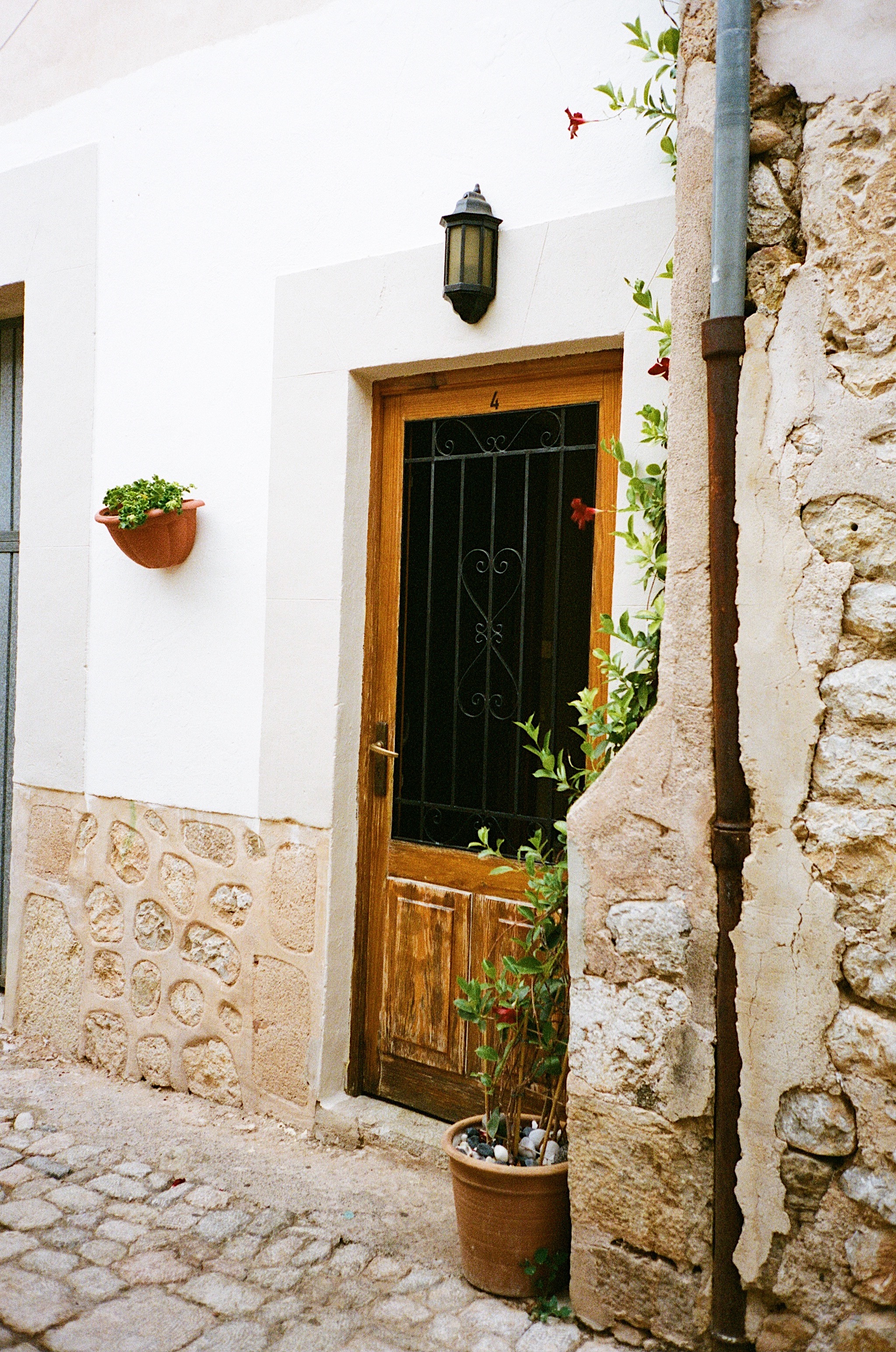 The port is lined with tonnes of incredible little cafes and restaurants so there's no shortage of options but I'd definitely recommend booking in advance when it comes to evening meals. We walked along the port on our first night and made note of any places we wanted to try and then either rang up or booked online. Mallorca is obviously a hot spot for holiday makers at the moment so making reservations in advance (or self catering) is the only real way to guarantee you won't be disappointed.
If you're looking for great food in the port area then Las Olas was great with stunning views as the sun went down. We were also recommended Kingfisher but it was booked up way in advance (it's a very popular spot so try booking before you fly).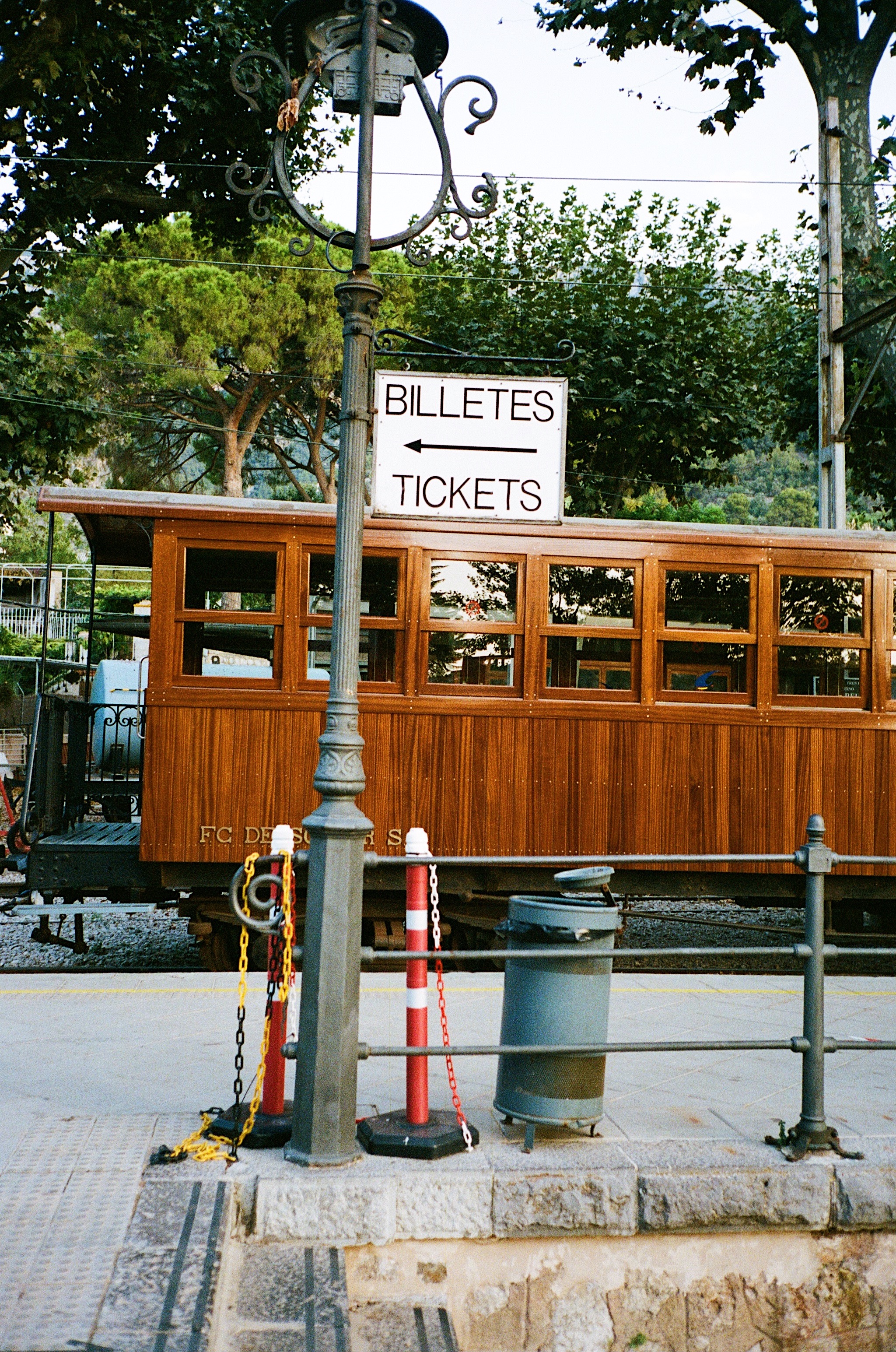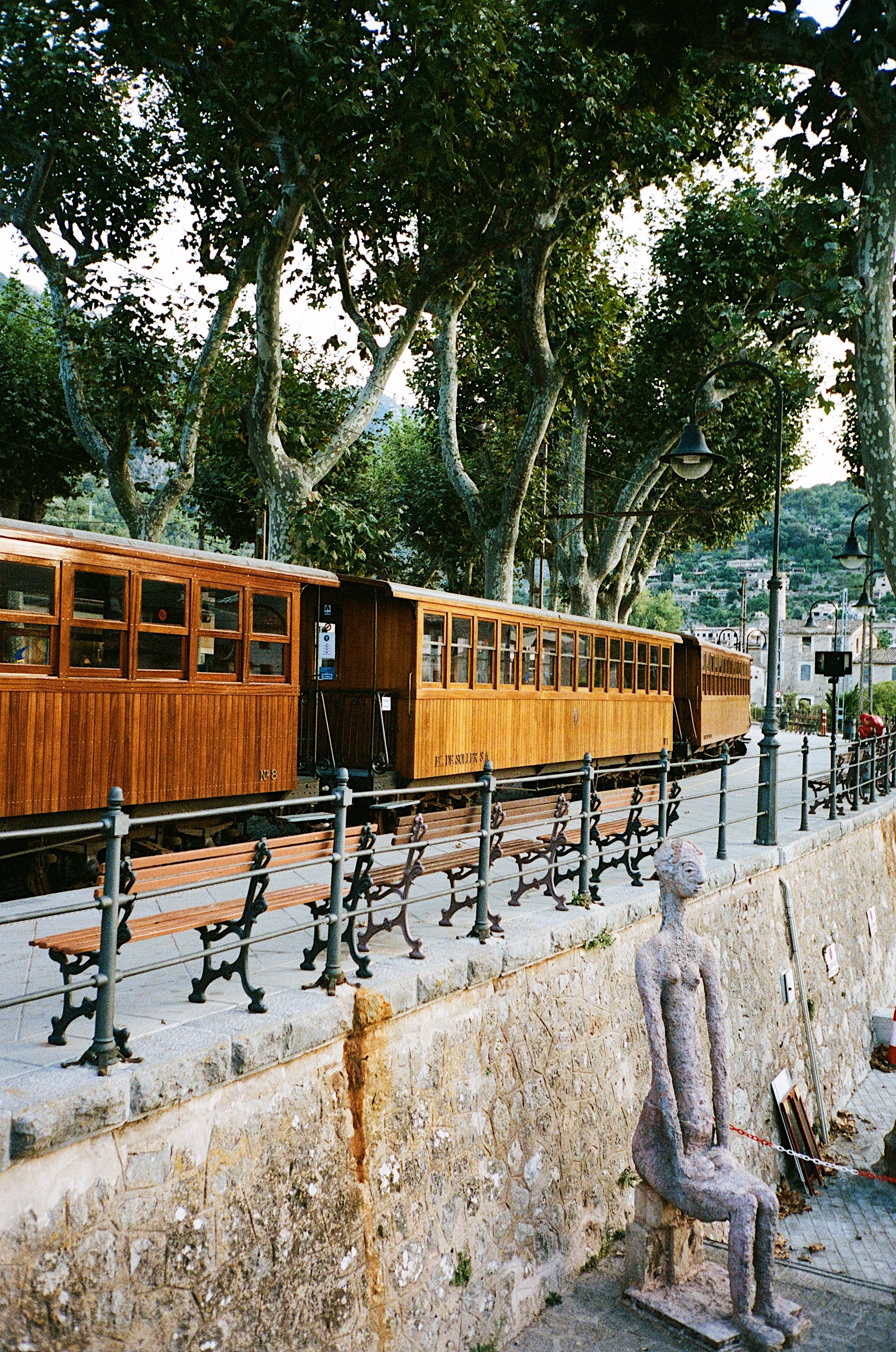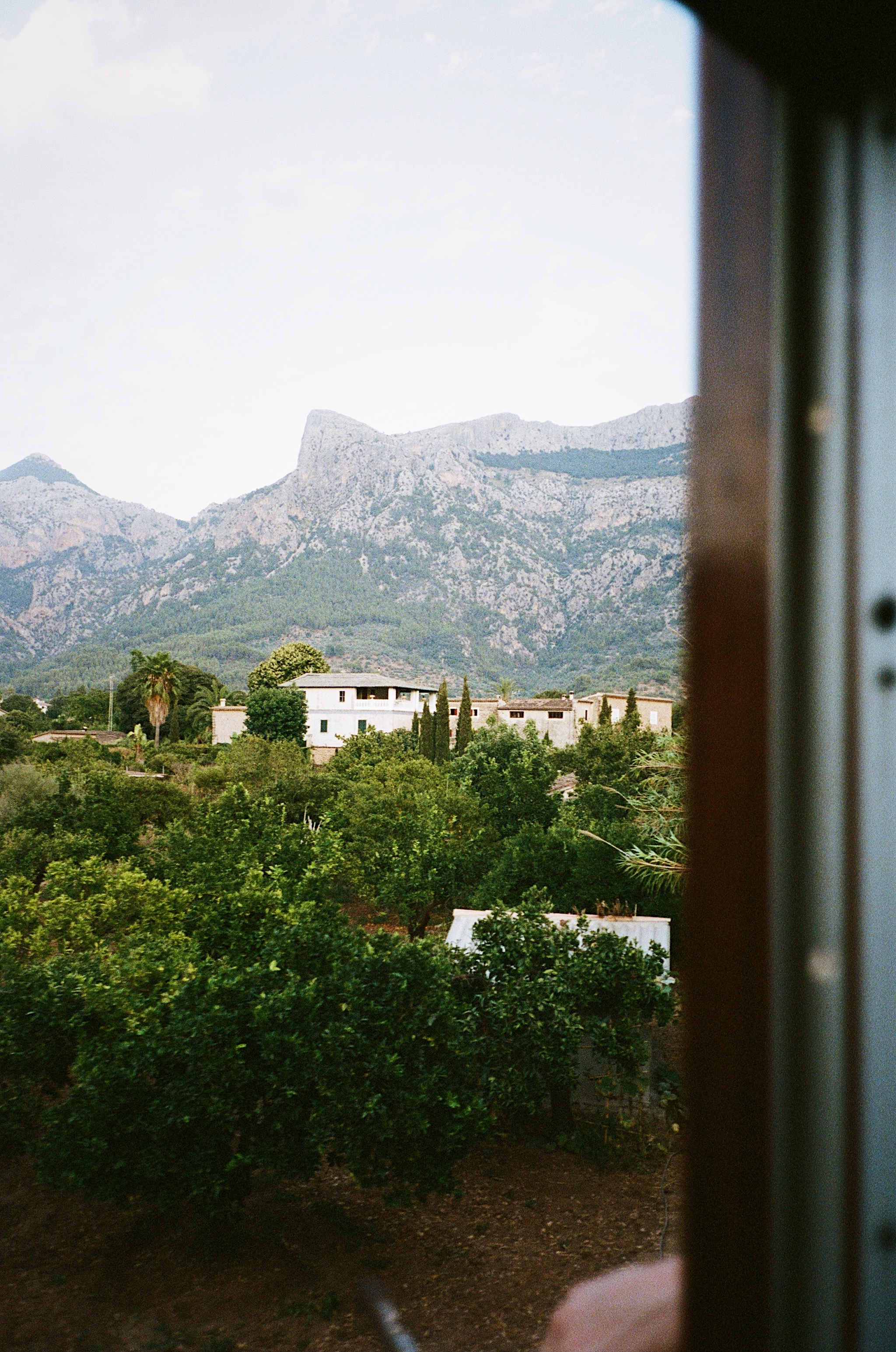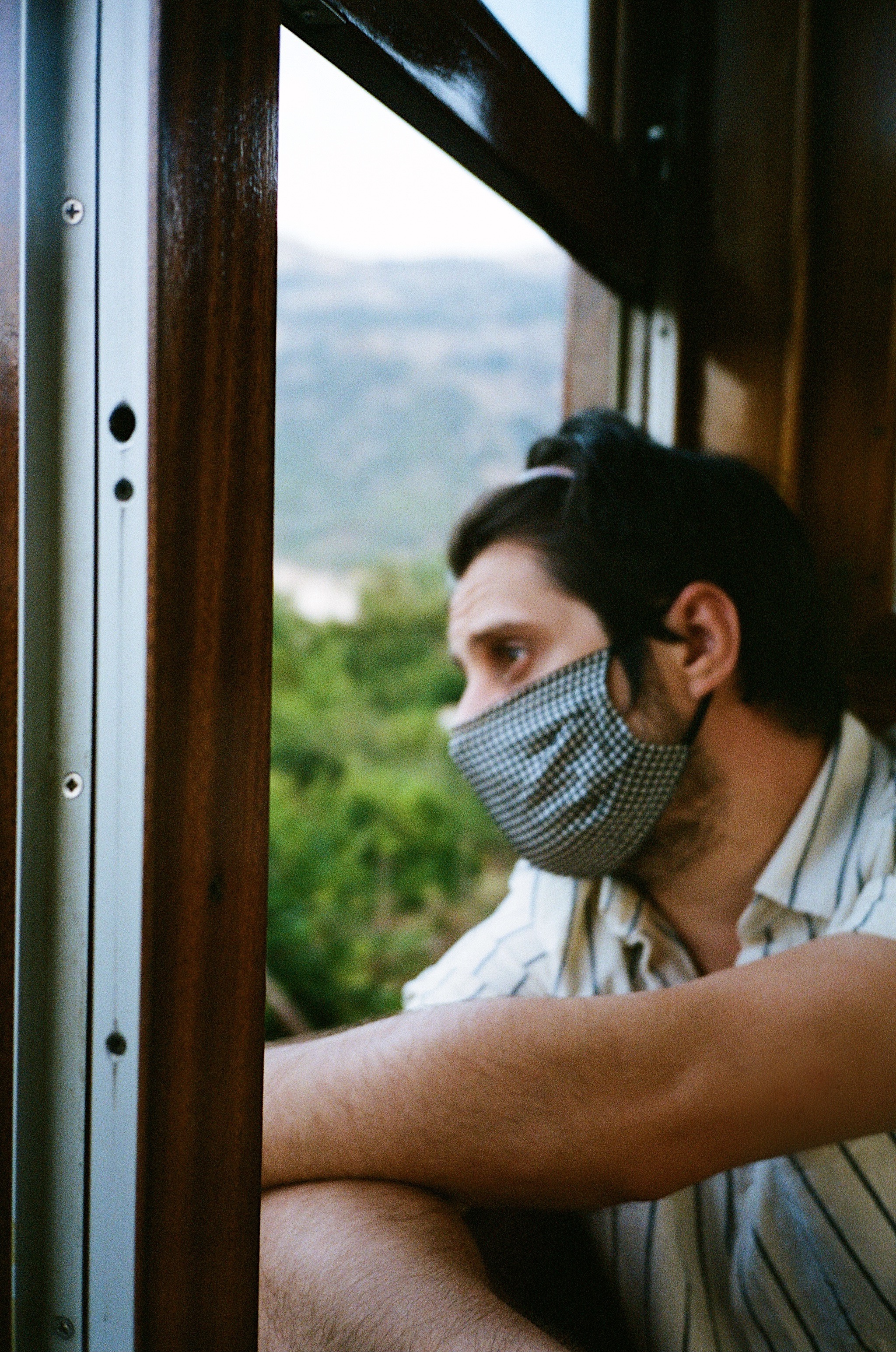 One of the first things you notice in Port de Sóller is the antique tram system that runs between the port and the main town of Sóller. It's not only very aesthetically pleasing but also really handy for easy access to the port for boat trips or evening meals if you're staying in the main town…
We moved to Hotel Can Roses after being in the port and the tram was a fun 15/20 minute ride back into the Port when we fancied it. I honestly can't recommend Hotel Can Roses enough if you're looking for somewhere to switch off in Sóller – it was such a beautiful setting with views of the Tramuntana mountains and close to everything you could possibly need for a perfect trip. Just a short wander from the hotel is one of the best tapas restaurants we have ever eaten at – Casa Alvaro. Seriously, I am still daydreaming about the food here! It's so reasonably priced too considering the standard. We both said we would have happily eaten here every night of the trip!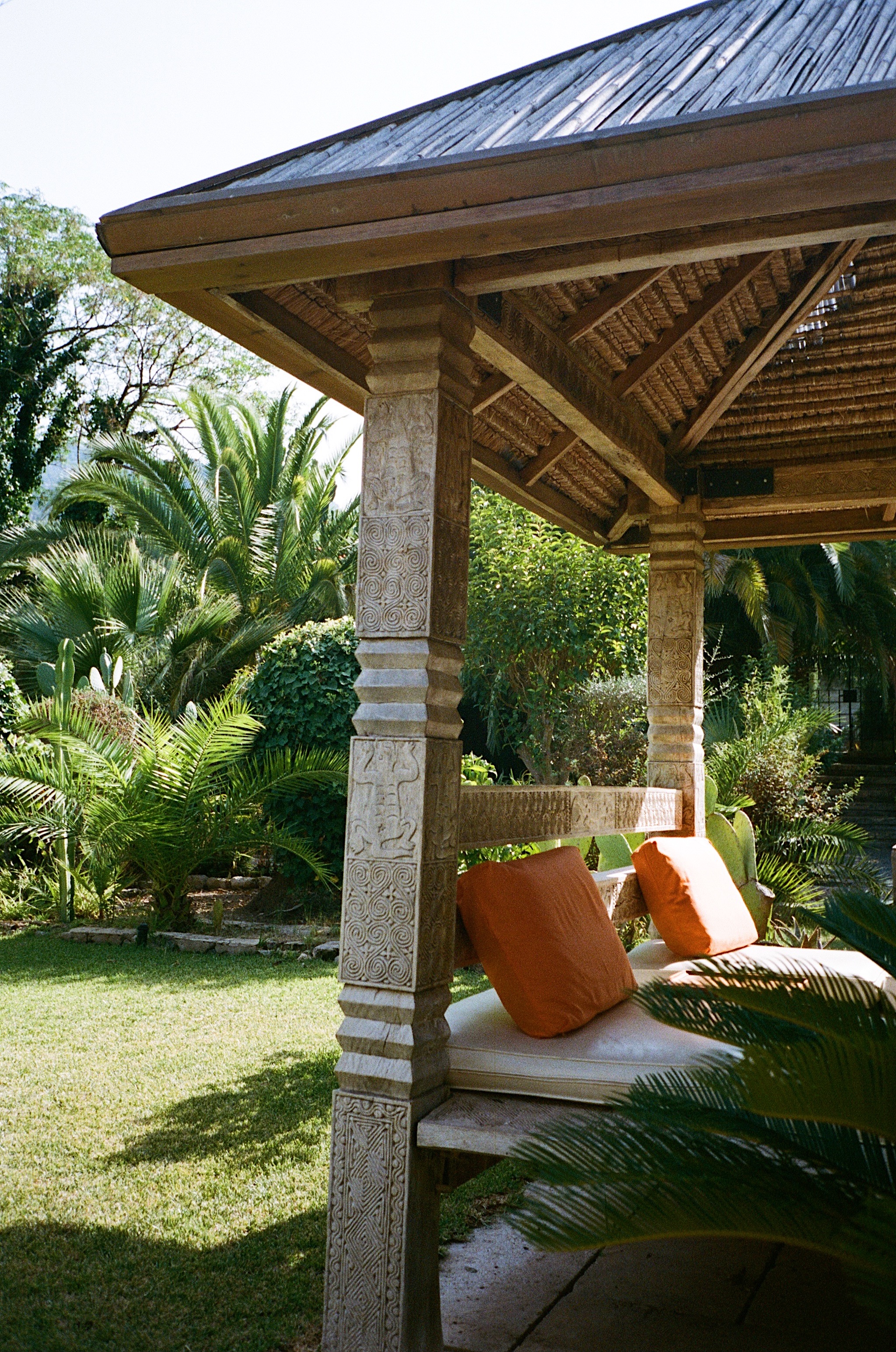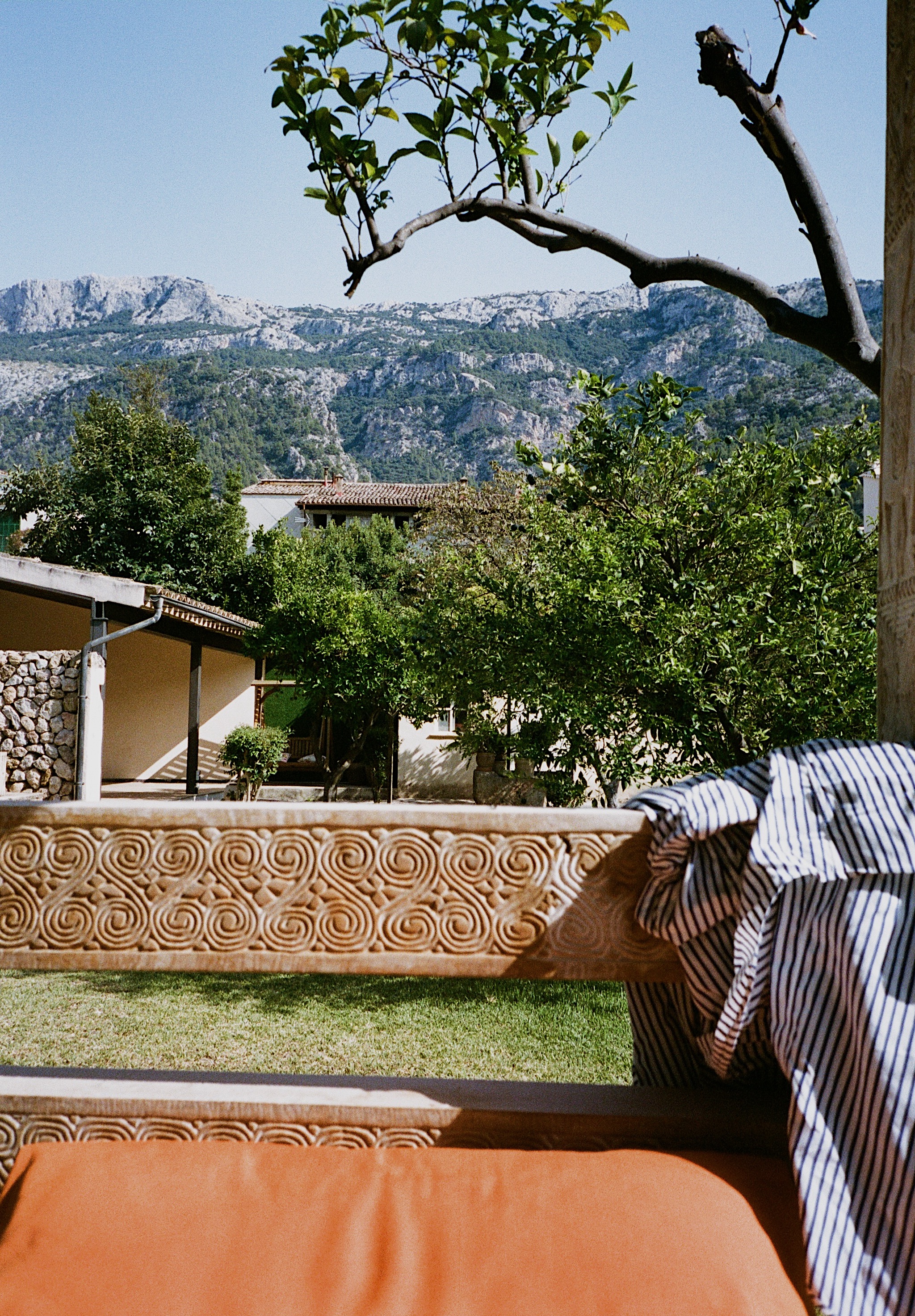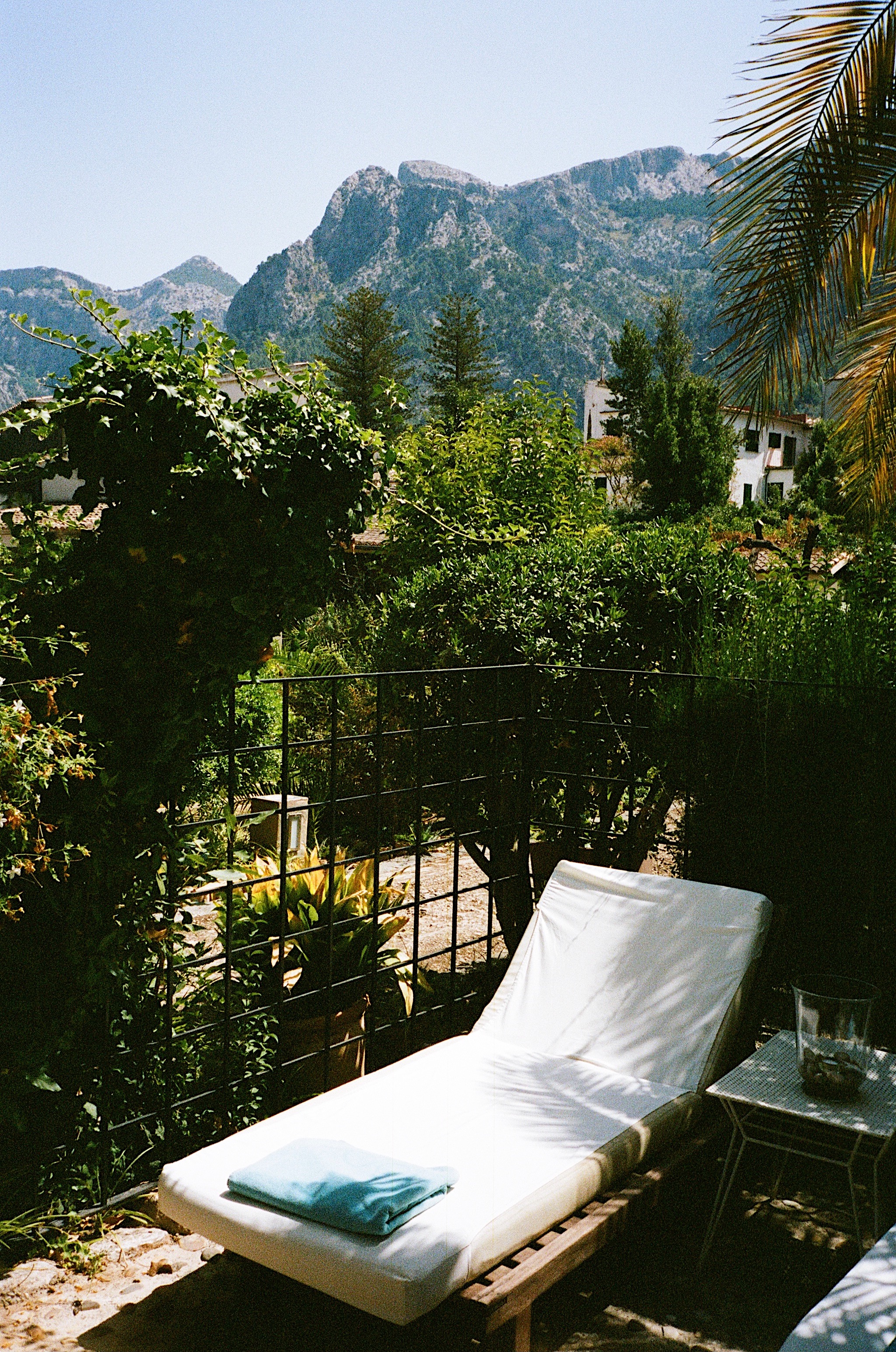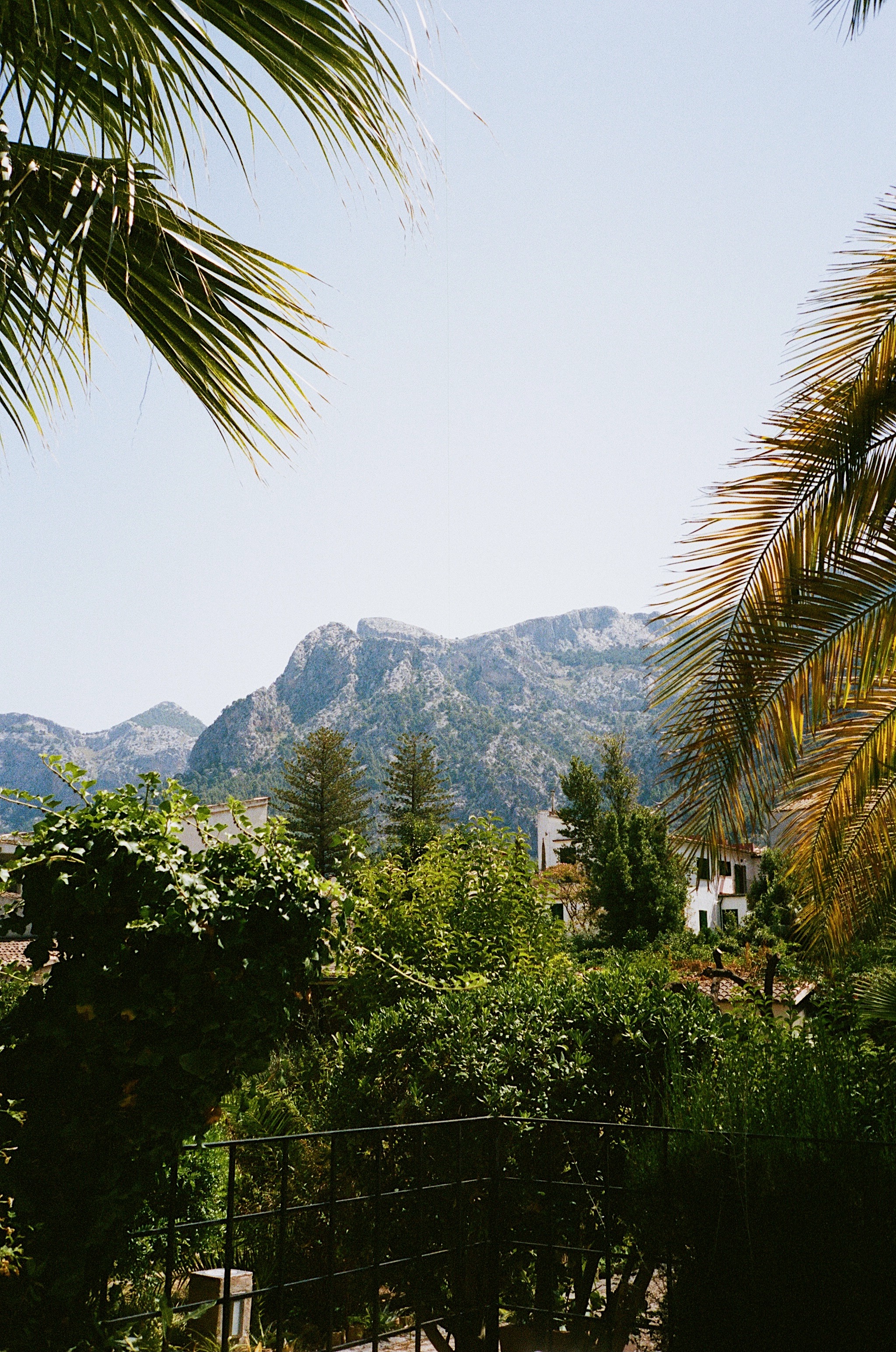 The town of Sóller itself was lovely (the side streets are stunning) but I have to say that I much preferred the atmosphere down in the main Port. The main town square got pretty busy in the evenings which I wasn't a huge fan of (crowds aren't my thing at the best of times). We did go in August though which is a popular time of year in general and there were lots of families with young children so just something to bare in mind! Again, definitely get any evening meals booked in advance to avoid disappointment. It's frustrating as you miss out on the spontaneity of wandering around a new place and picking the restaurant each night based purely on what you fancy, but we all know by now that during pandemic times, extra planning and preparation pays off!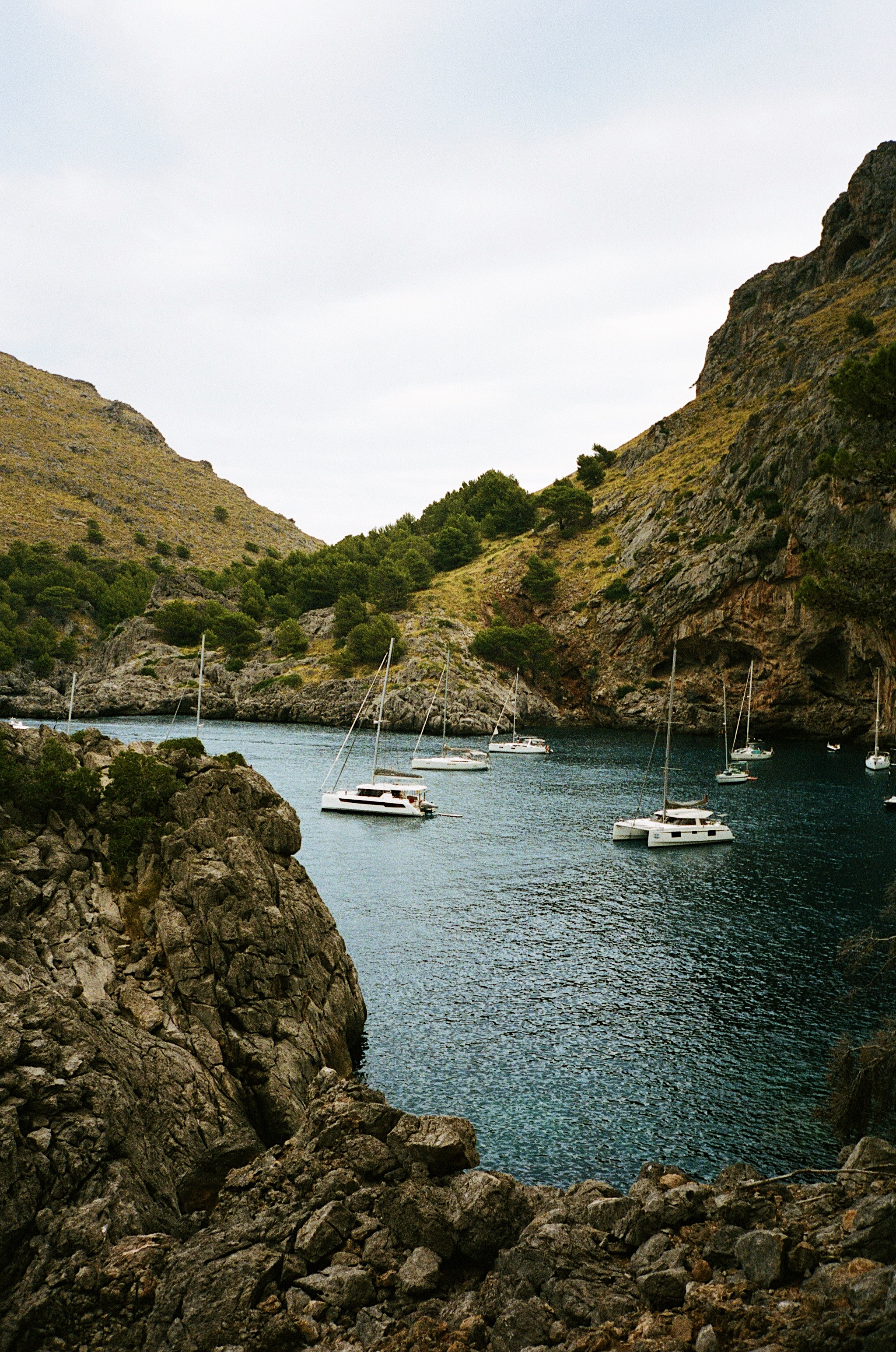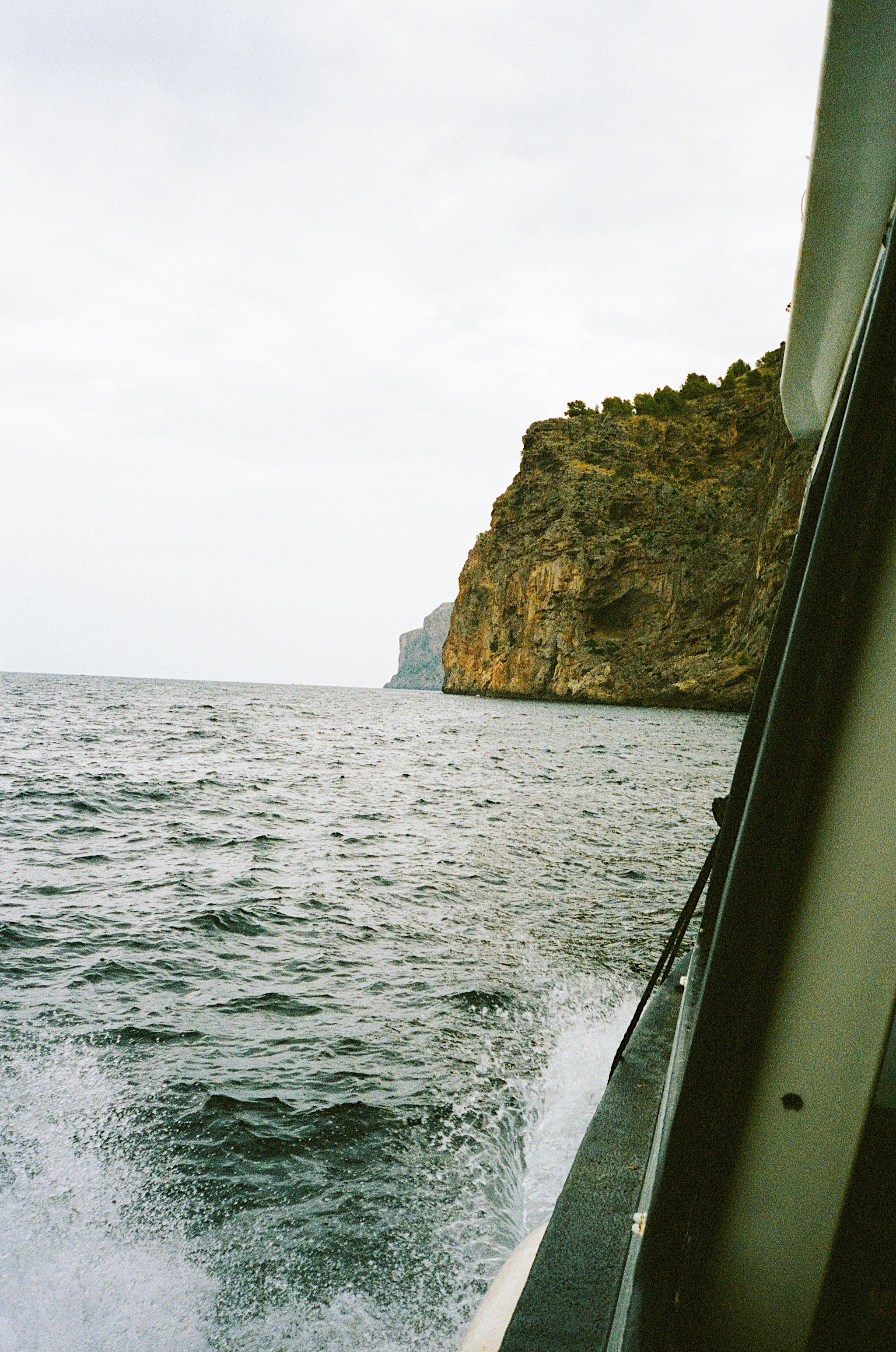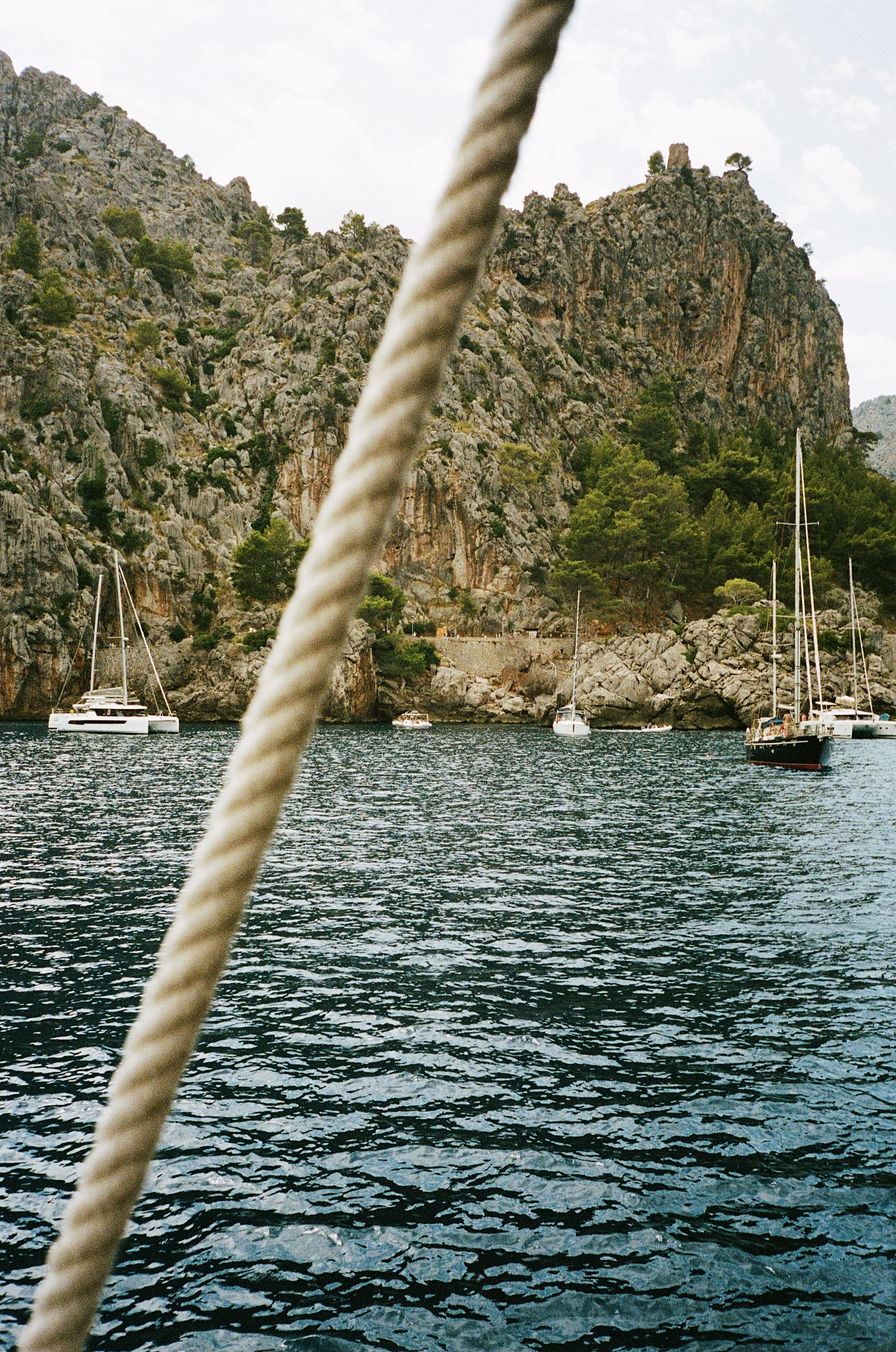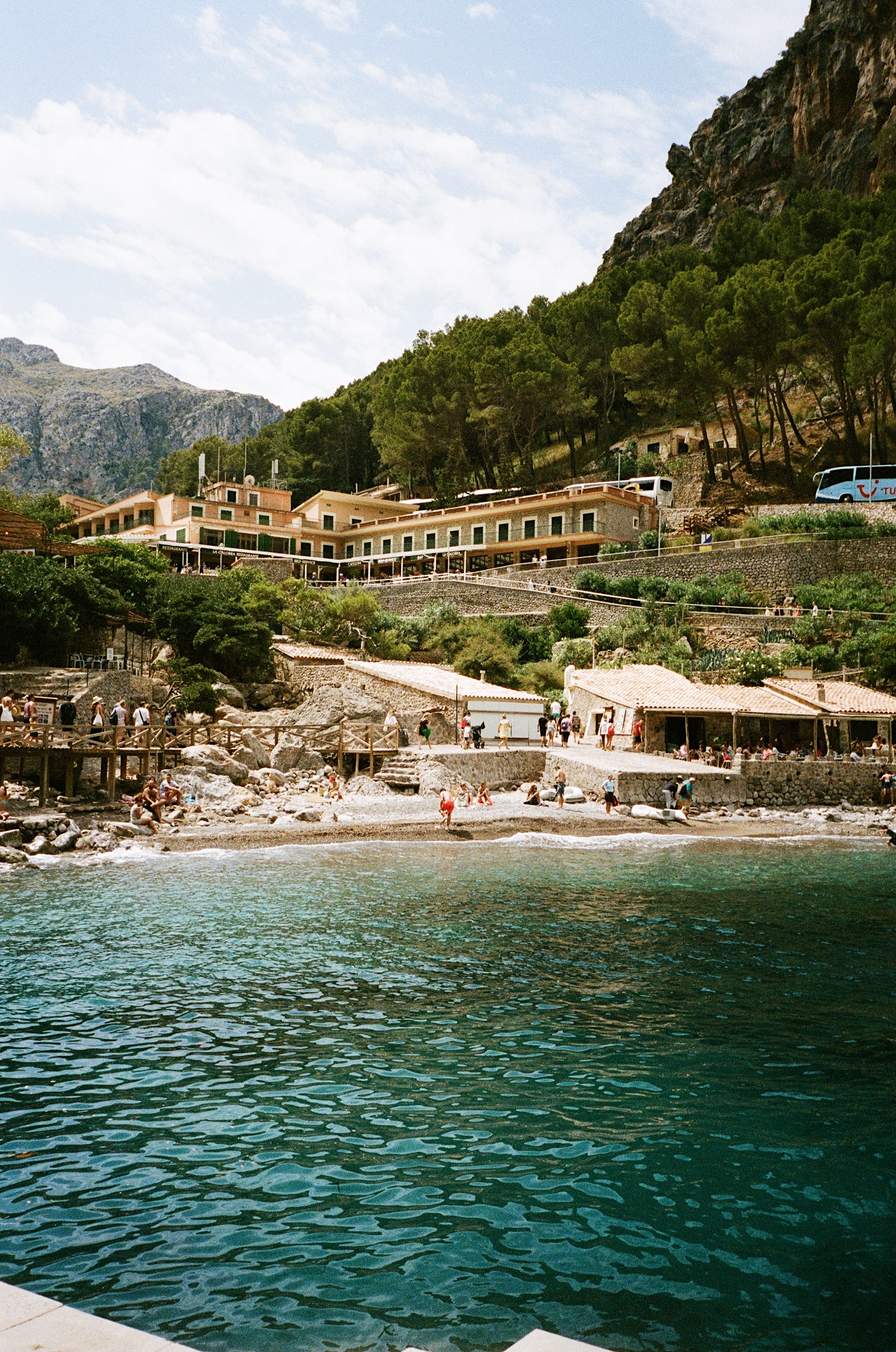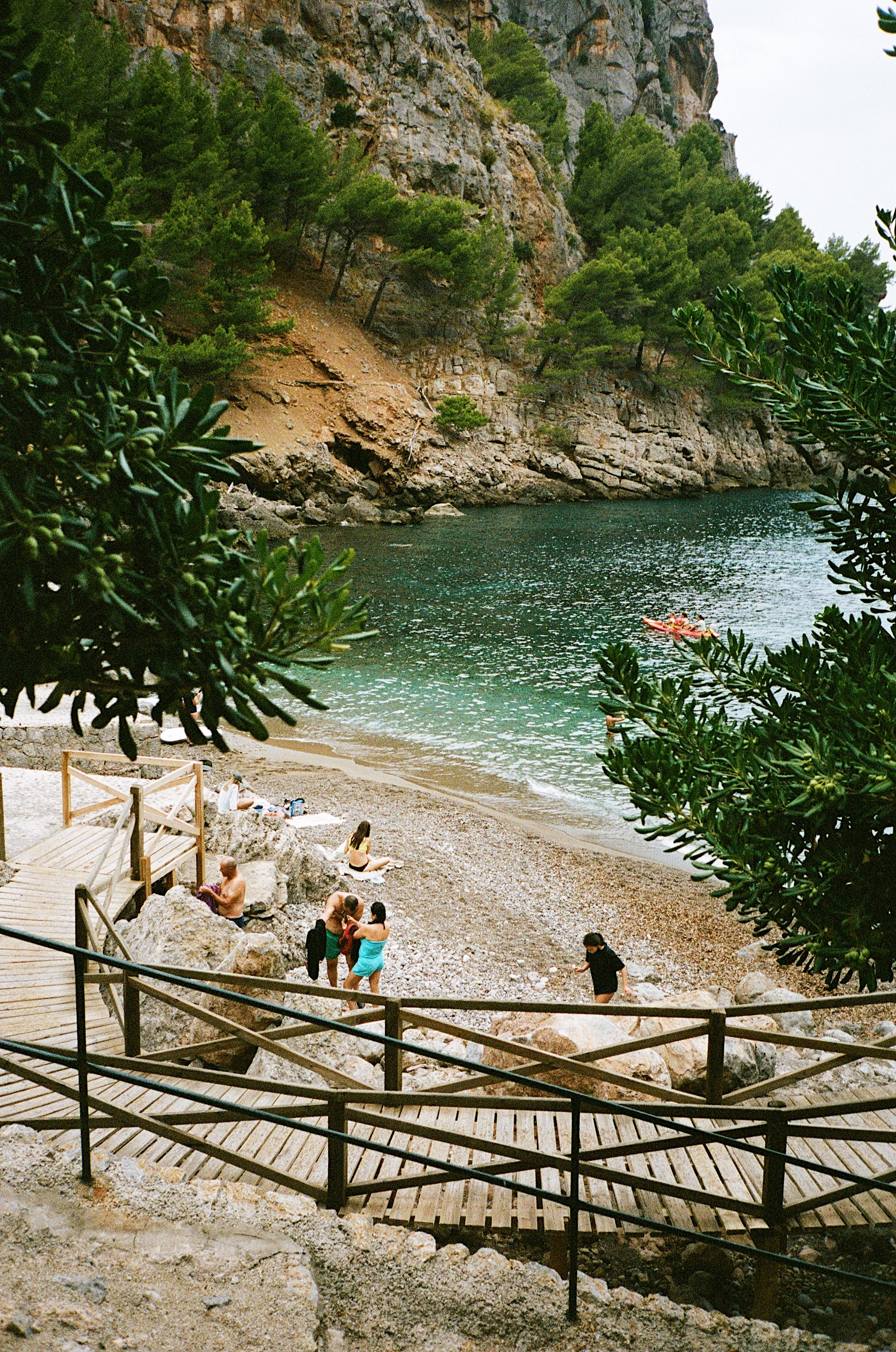 Wherever there's a beautiful port brimming with boats, there's likely to be boat trips! One of my favourite things about going on holiday is getting to experience a boat trip of some kind. I'm a water baby at heart, and there's nothing more exciting to me than hopping aboard a boat for an hour or so and heading to the local beauty spots…
There's lots of different trips you can do depending on your budget etc but we eventually decided on a trip to Sa Calobra – a small village which happens to be the setting for two very unique beaches. Hotel Can Roses were great at helping us organise any trips/restaurant bookings which is another reason I'd really recommend them (especially during pandemic times). They really went out of their way to be accommodating and were super helpful in terms of assisting anyone who needed access to local clinics for tests etc as well as airport transfers and local taxis.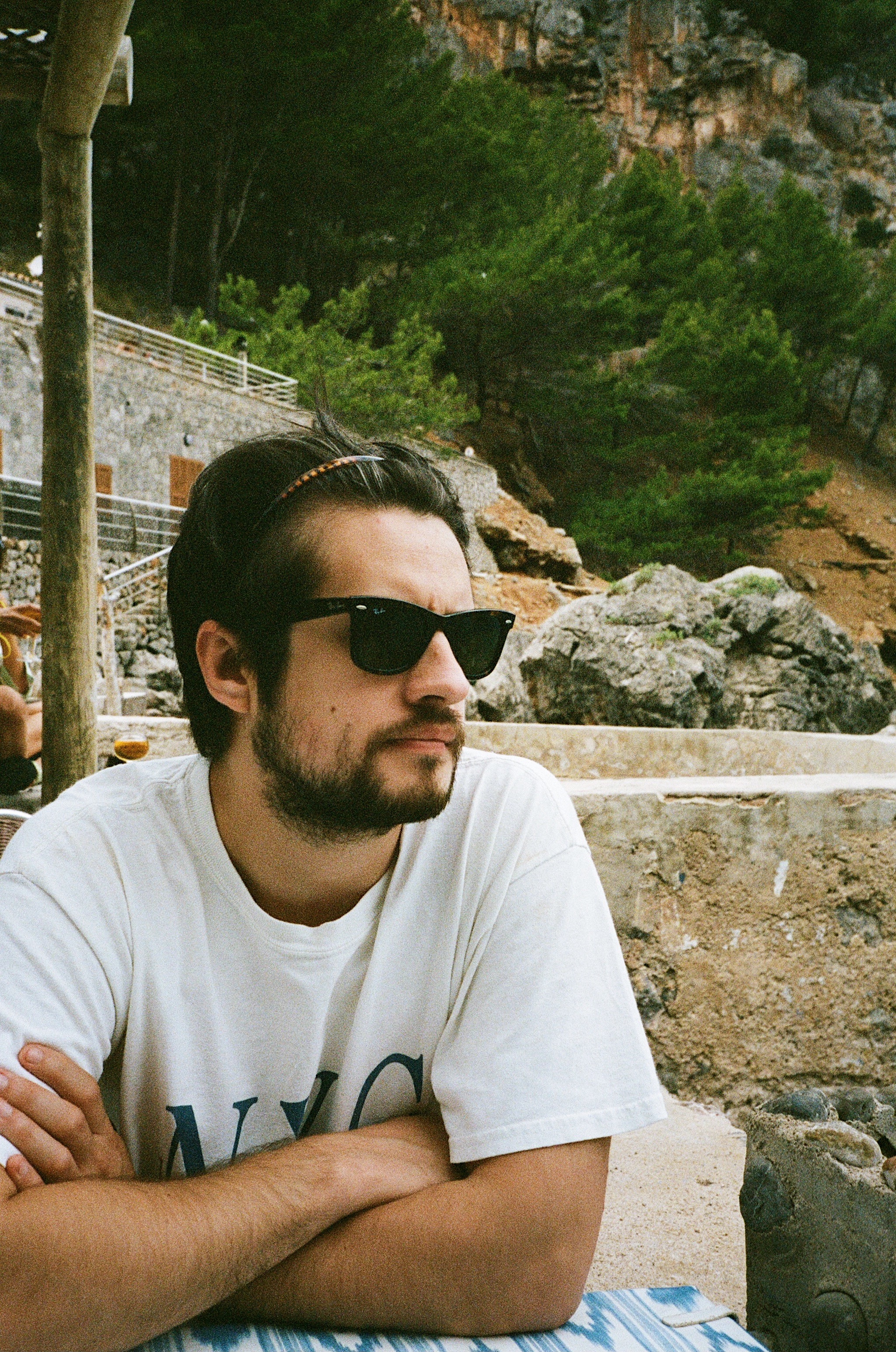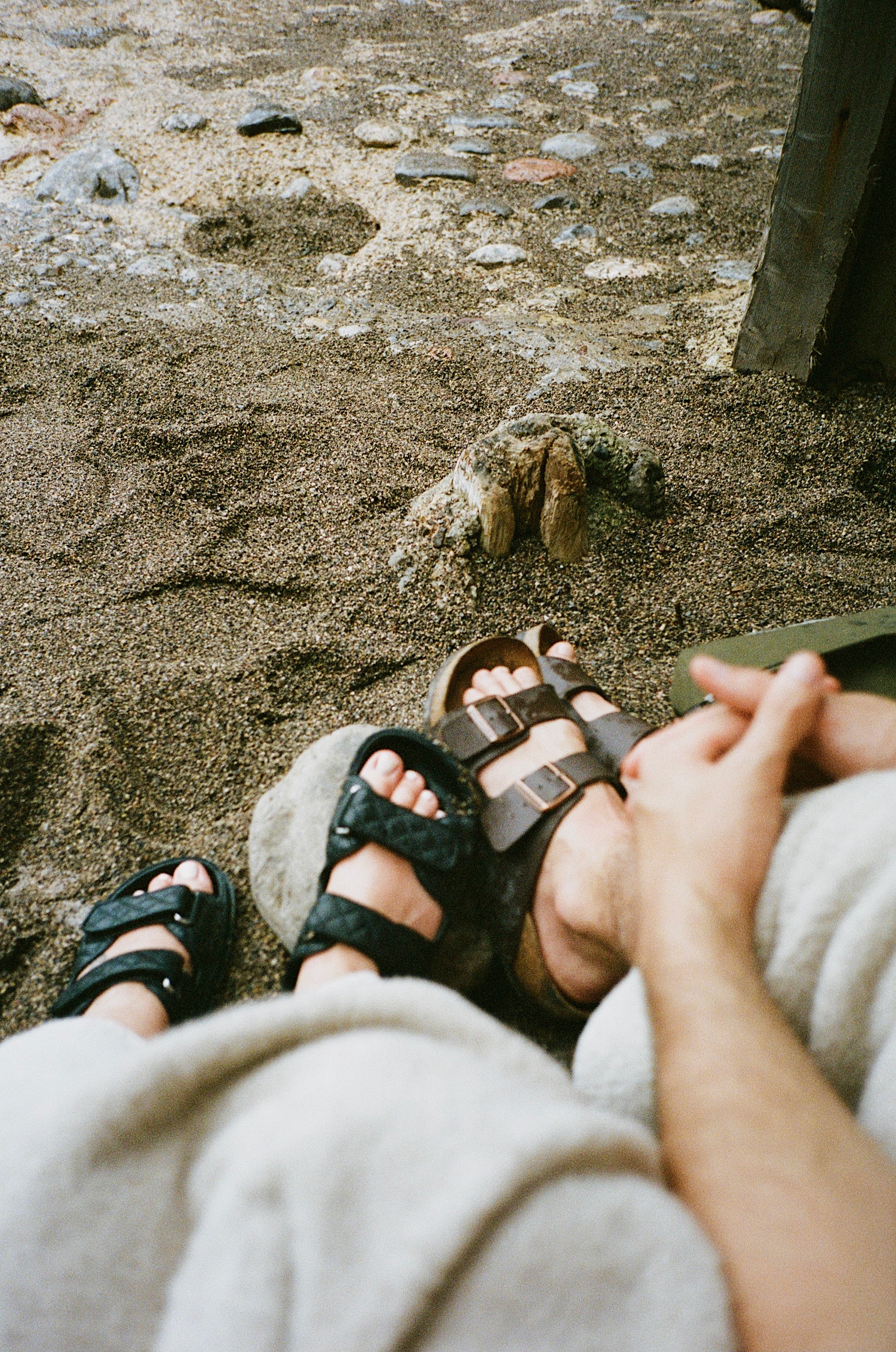 The only thing we didn't manage to do was make it out to Deià. We wanted to have a day exploring Deia and then the plan was also to visit Cala Deià which looks like the most gorgeous place to swim if you the search the location online. However, after we had already moved around a bit and had a fun boat trip day, resting and relaxing just took priority.
If we head back to this part of Mallorca again in the future, I'd definitely love to stay in Deià for a week or even a long weekend and do some exploring. It's known for being one of the prettiest beaches on the island and a famous spot for many artists and writers to retreat…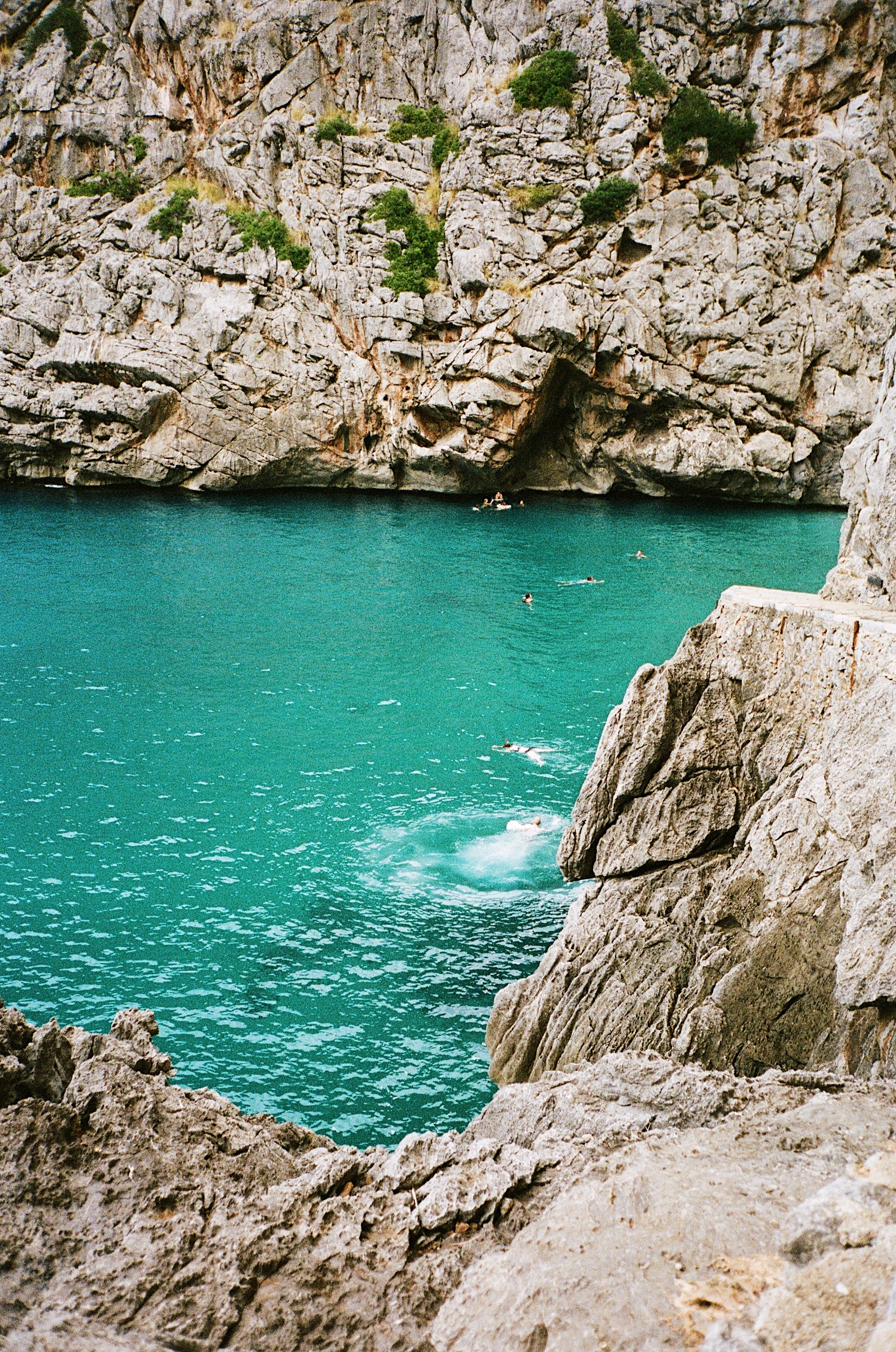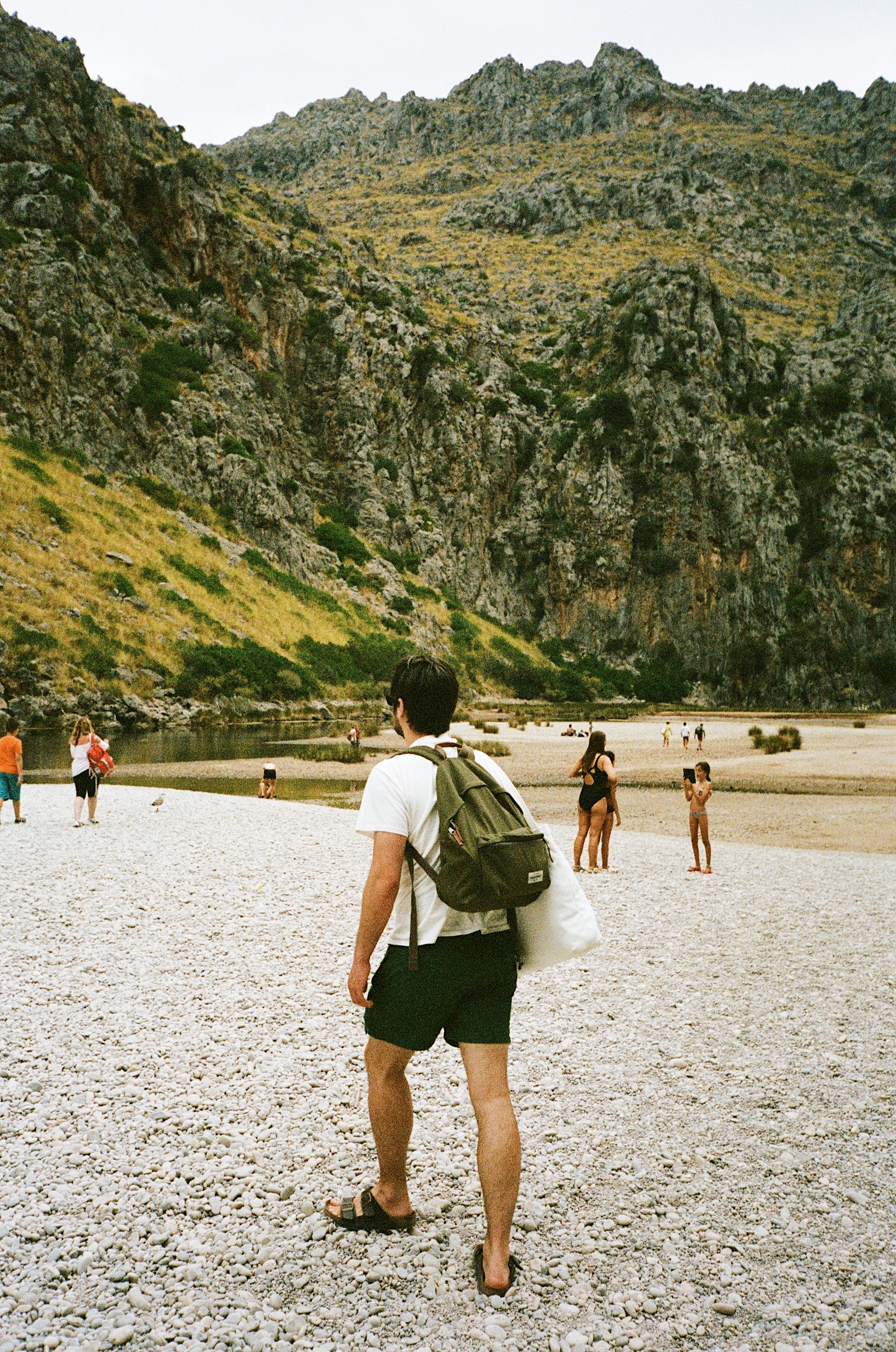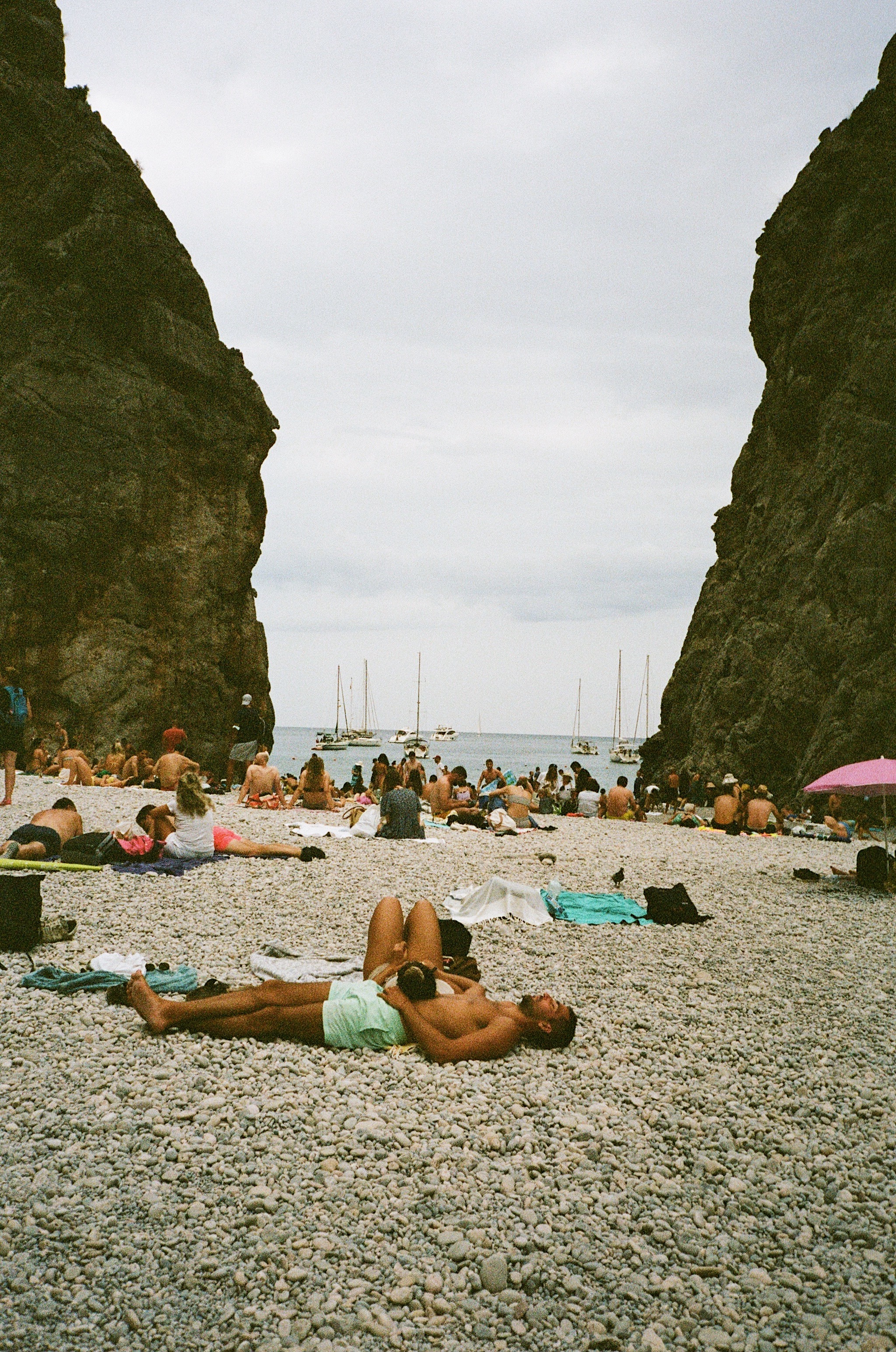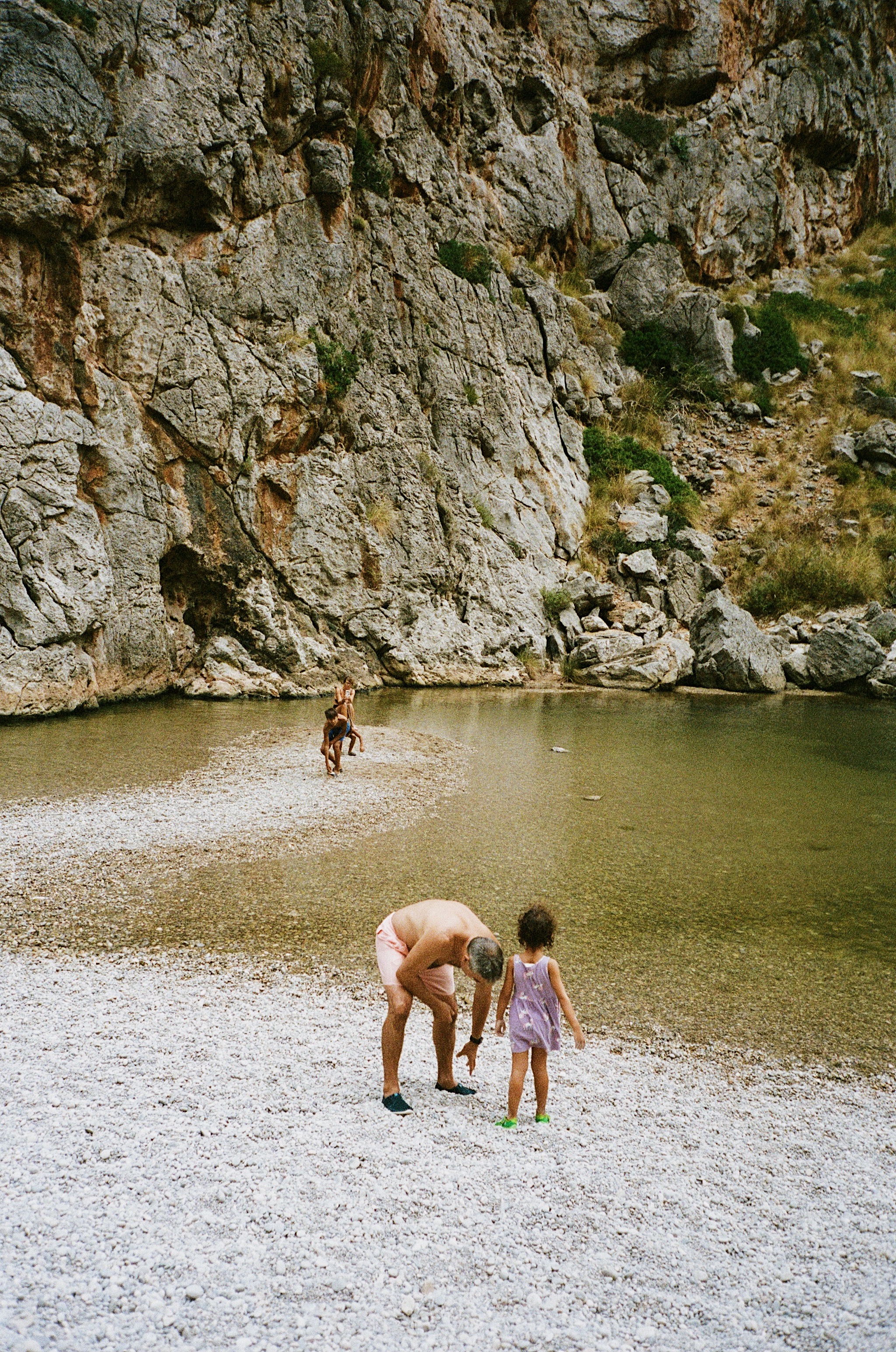 For the last leg of our trip we headed to Palma city – the capital of Mallorca. We stayed in Palma's Old Town at Hotel Antigua which was the perfect little boutique hotel with an aspirational amount of plants and even a mini rooftop pool!
Similar to Hotel Can Roses, we wanted to stay somewhere small in the hope that there wouldn't be too many people around! The rooms here are beautiful and they also offer room service which was a treat on our last night when we didn't feel like getting dressed to go out and had an early airport pickup in the morning…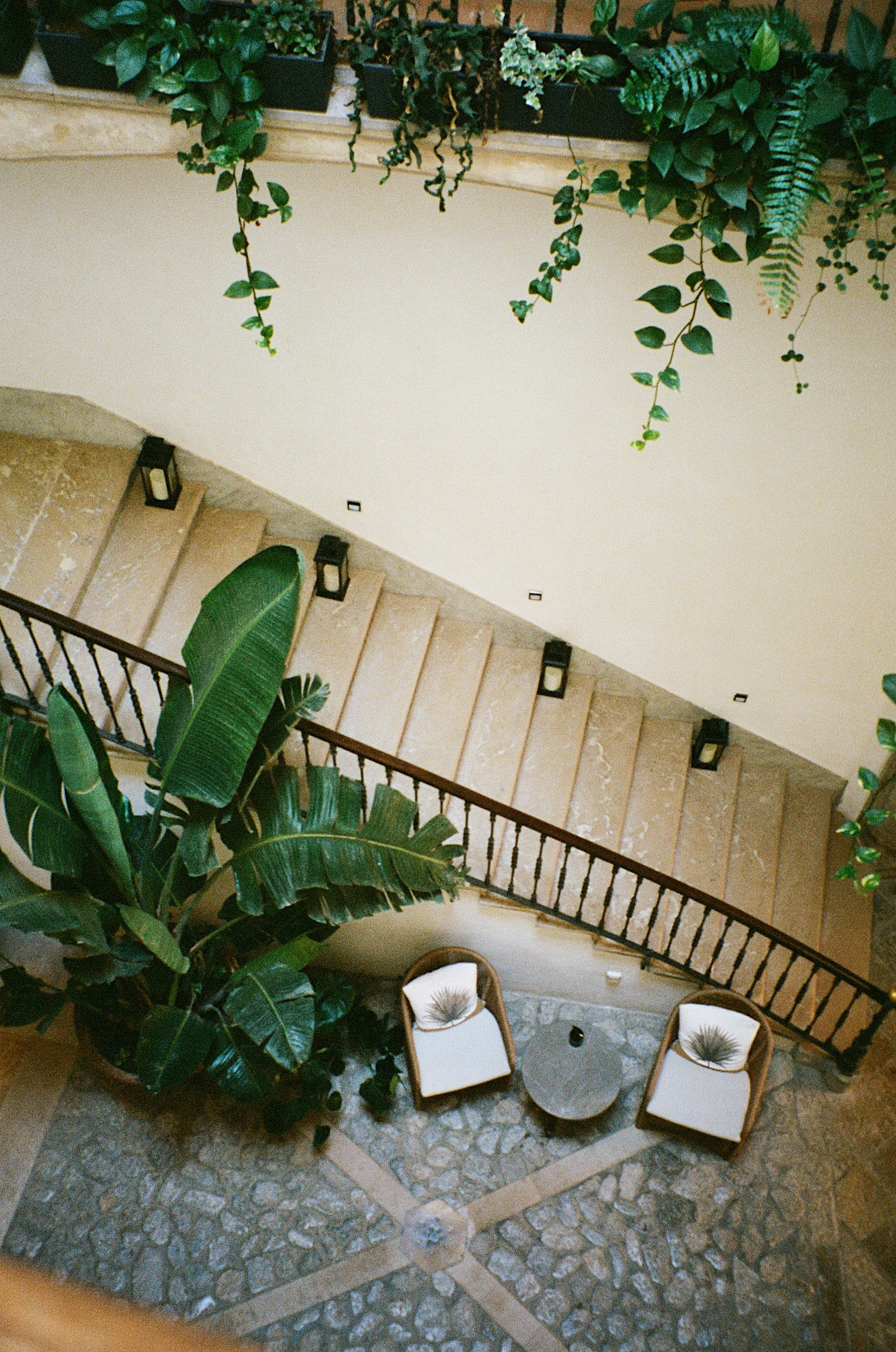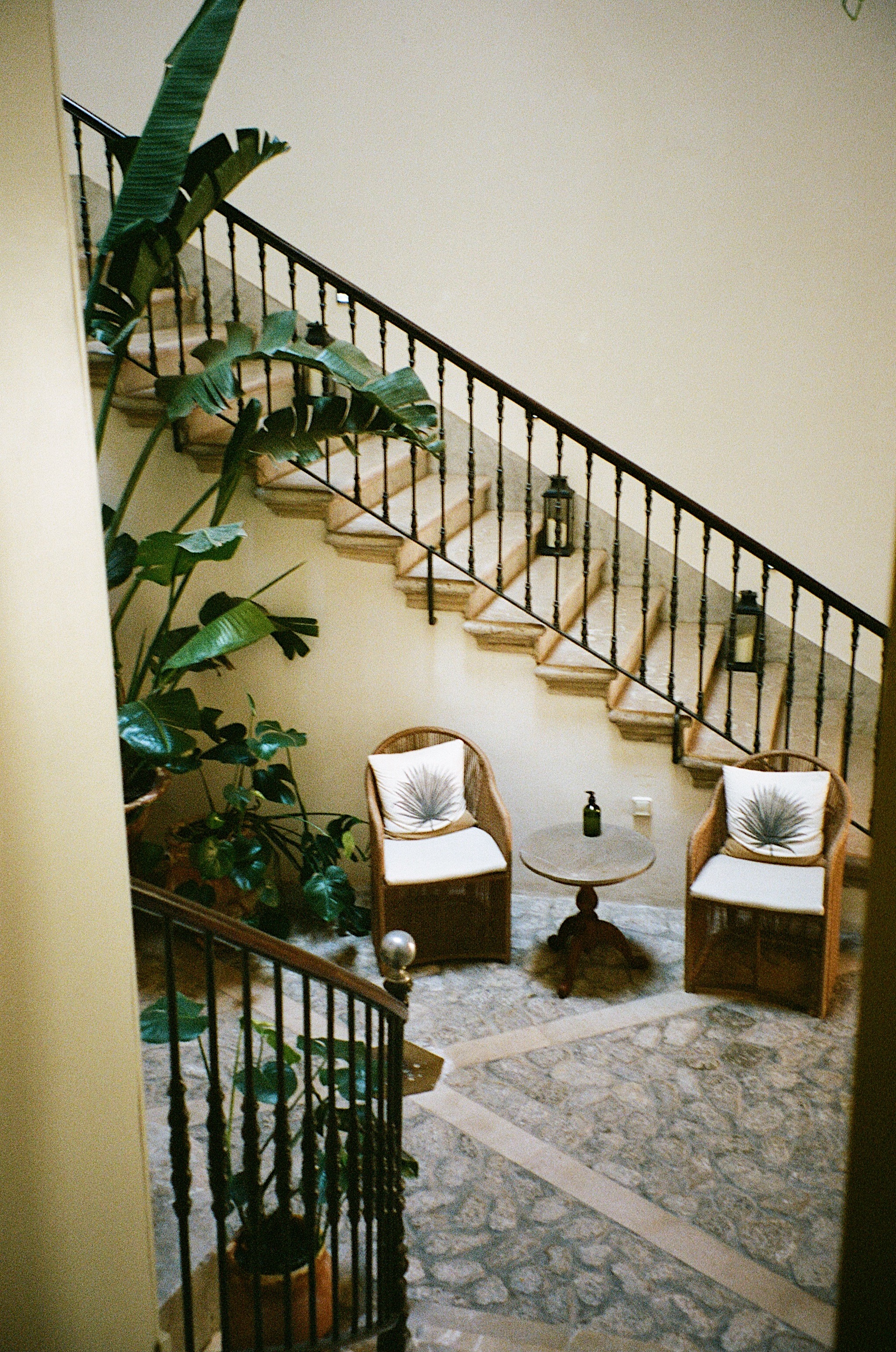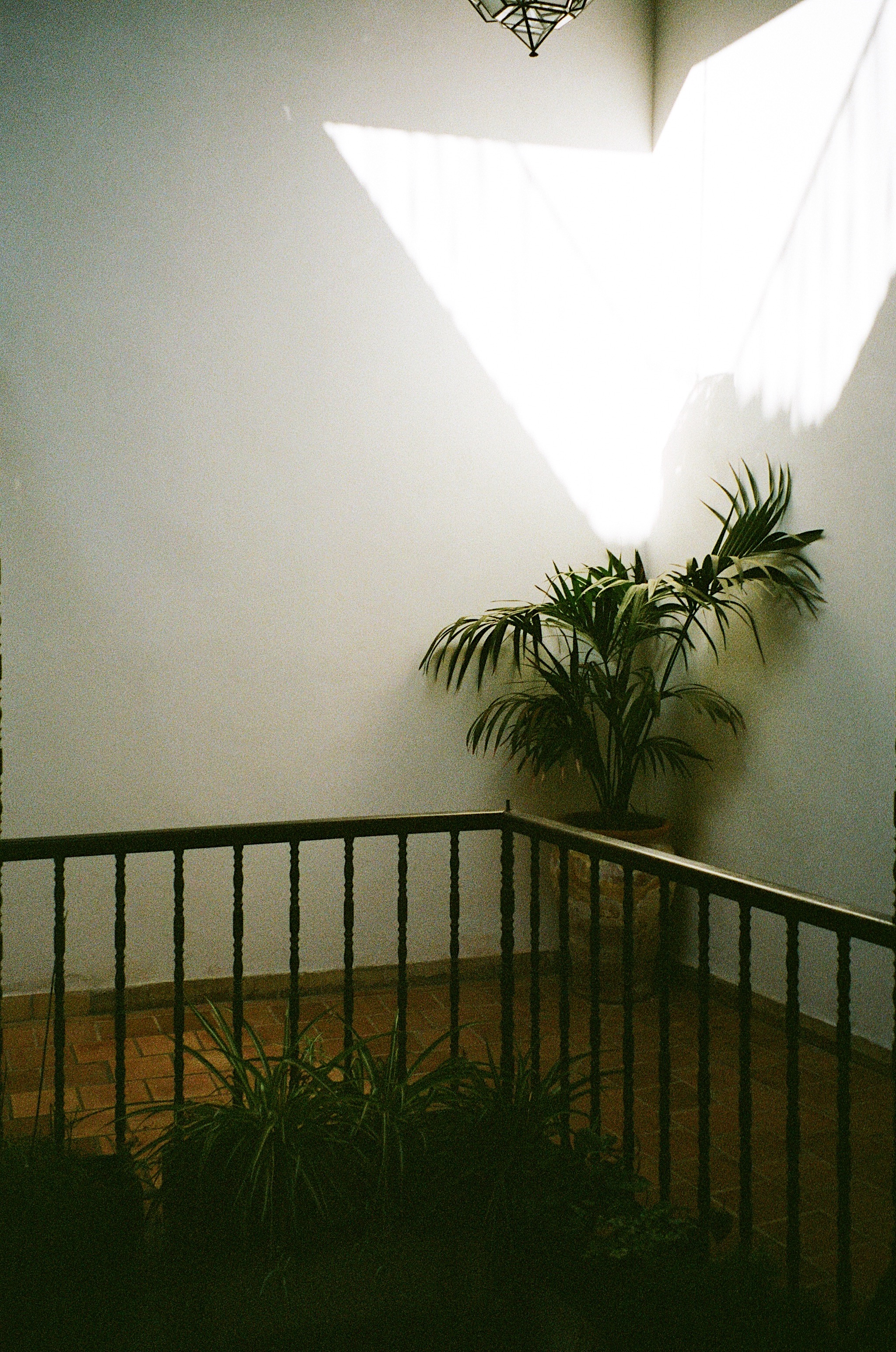 We loved our time in Palma because it felt very different after staying in a little town. It was the perfect way to end the trip and really got me itching to visit more new cities. Palma itself has all the usual suspects in terms of shops etc so I'd definitely recommend staying in the Old Town area if you want somewhere that feels a bit more authentic and special. Hotel Antigua was a great spot because just a few minutes of walking and we could be in the heart of the Old Town where a lot of the best places to eat are. In terms of restaurant recommendations – S'Olivera was incredible. We stopped by for lunch one day and I had the most insane Teriyaki noodles and ice cold smoothie. After wondering around in the city heat looking for somewhere to eat, getting a table here felt like heaven.
We also ate at the Cappuccino Grand Cafe which comes highly recommended online and seemed to have a great atmosphere at all times of day. We ate there one evening but the breakfast and lunch options also look great. 
If you're looking for somewhere special to eat in Palma then El Camino also came highly recommended to us but was booked up for weeks in advance by the time we got around to making a reservation. Maybe next time! 
Palma is a joy if you fancy a few days in a city environment complete with a side of shopping and Gelato. It's also not far to walk to the nearest beach if you're staying in the Old Town – we walked to Can Pere Antoni most days and swam in the sea which was so much fun. A lot of people seem to hire scooters or bikes to go up and down the strip but it's also a nice scsneic walk down by the sea front and a great way to get some steps in in-between all the tapas and baked goods. City beaches aren't my usual vibe if I'm being honest but once you're on the sand and facing the sea, you really forget you're by a main busy road with cars whizzing by. We lost hours here running in and out of the sea, drinking ice cold lemon beers, and watching the sun go down…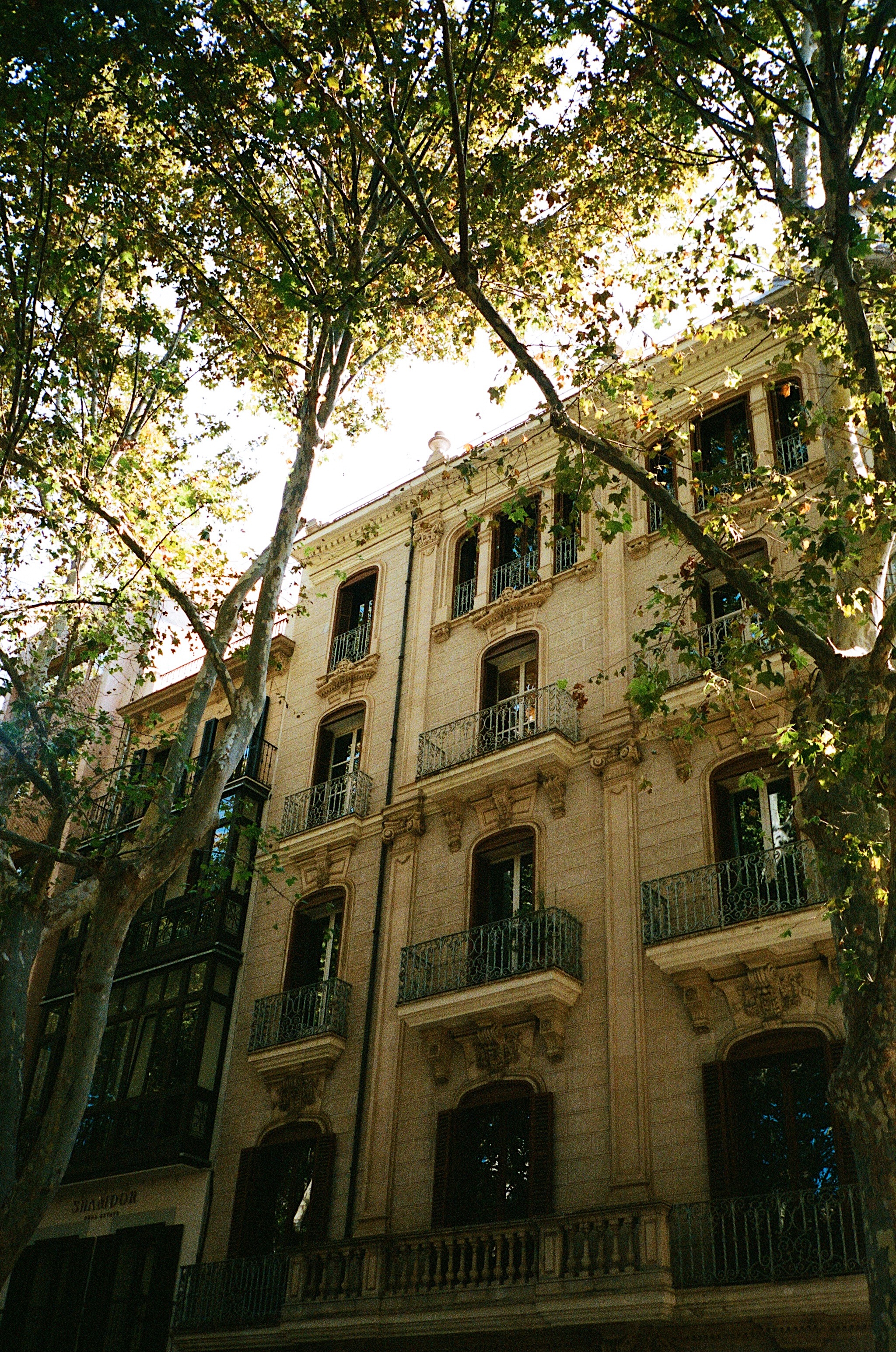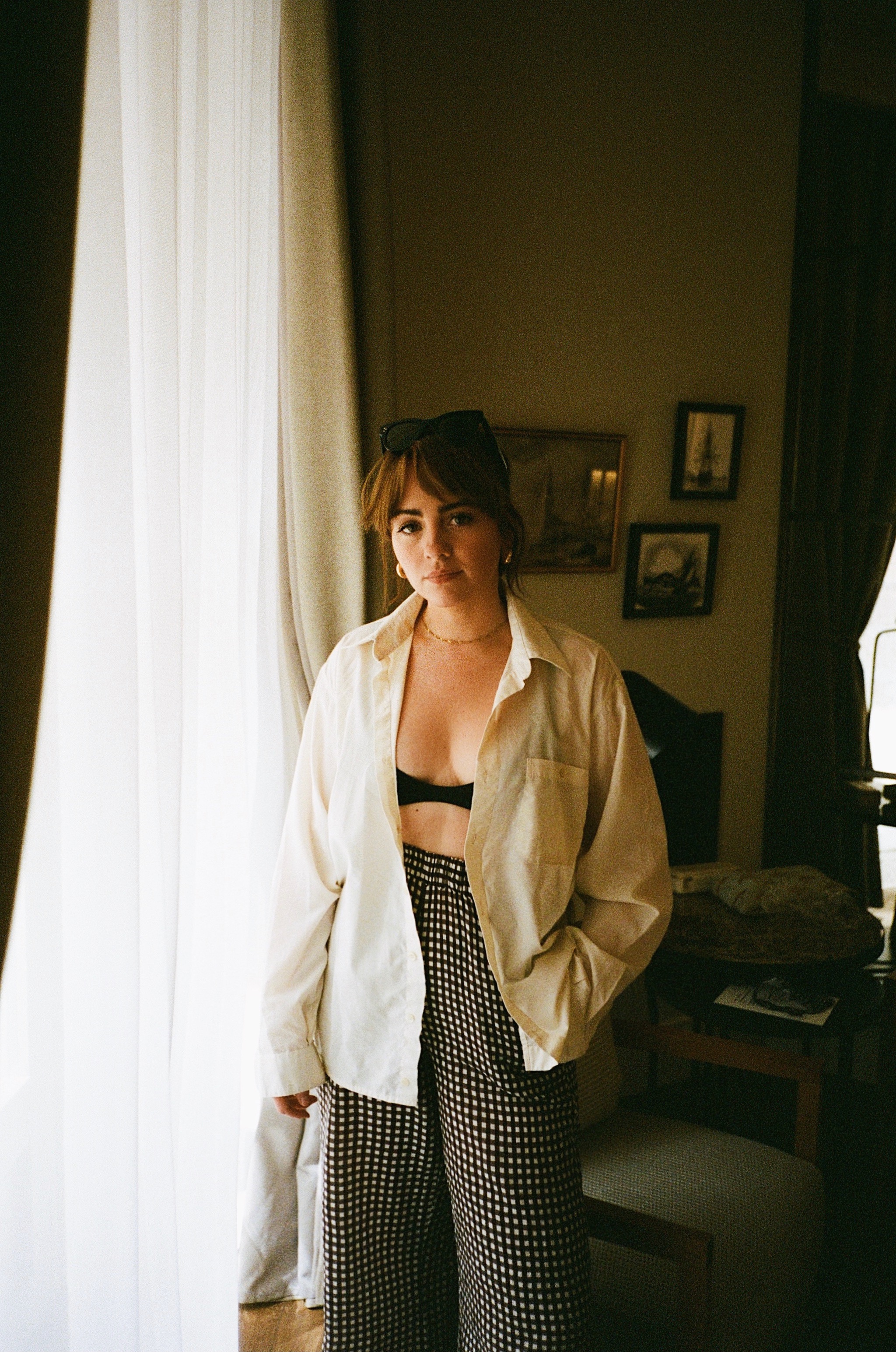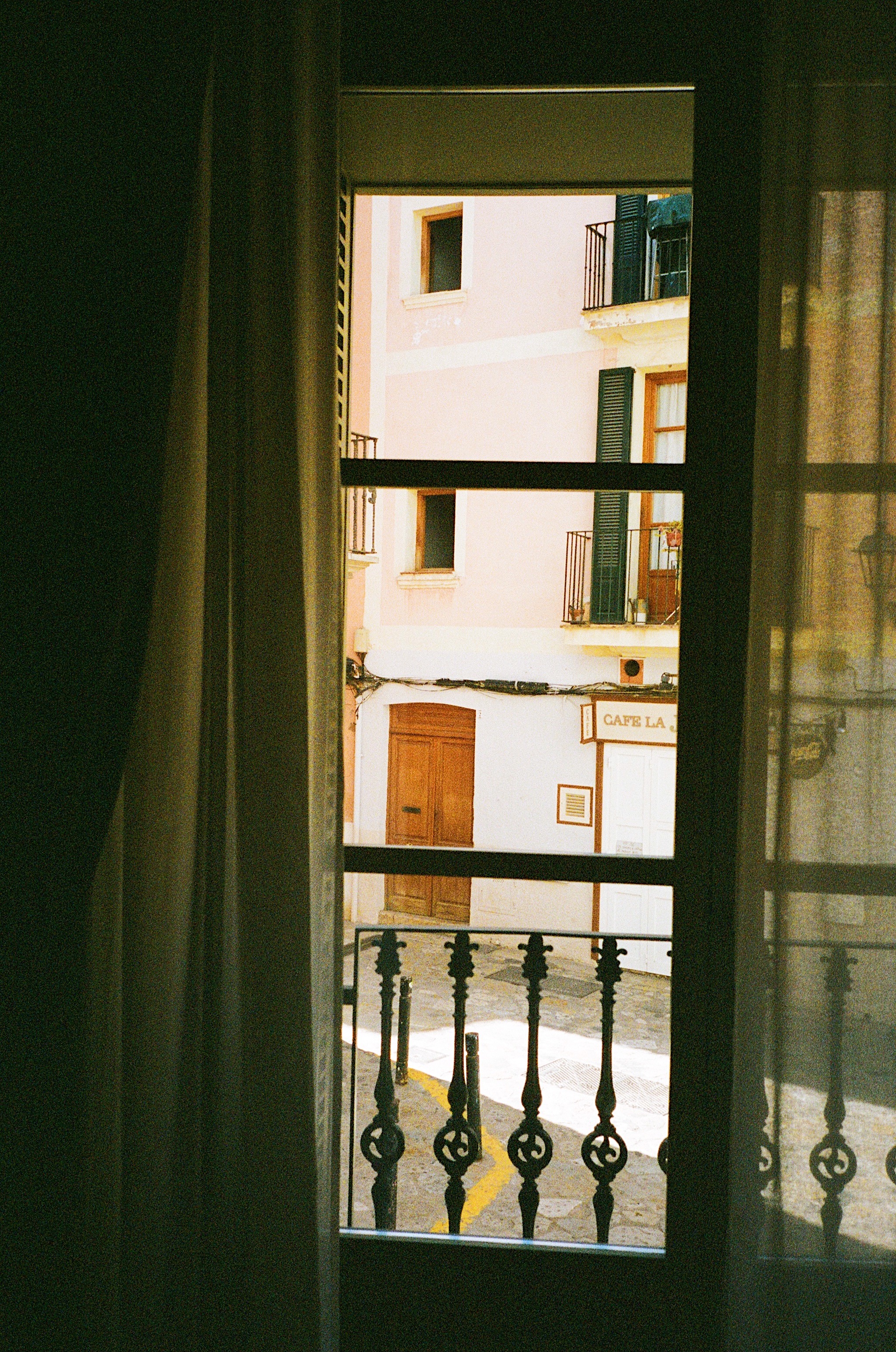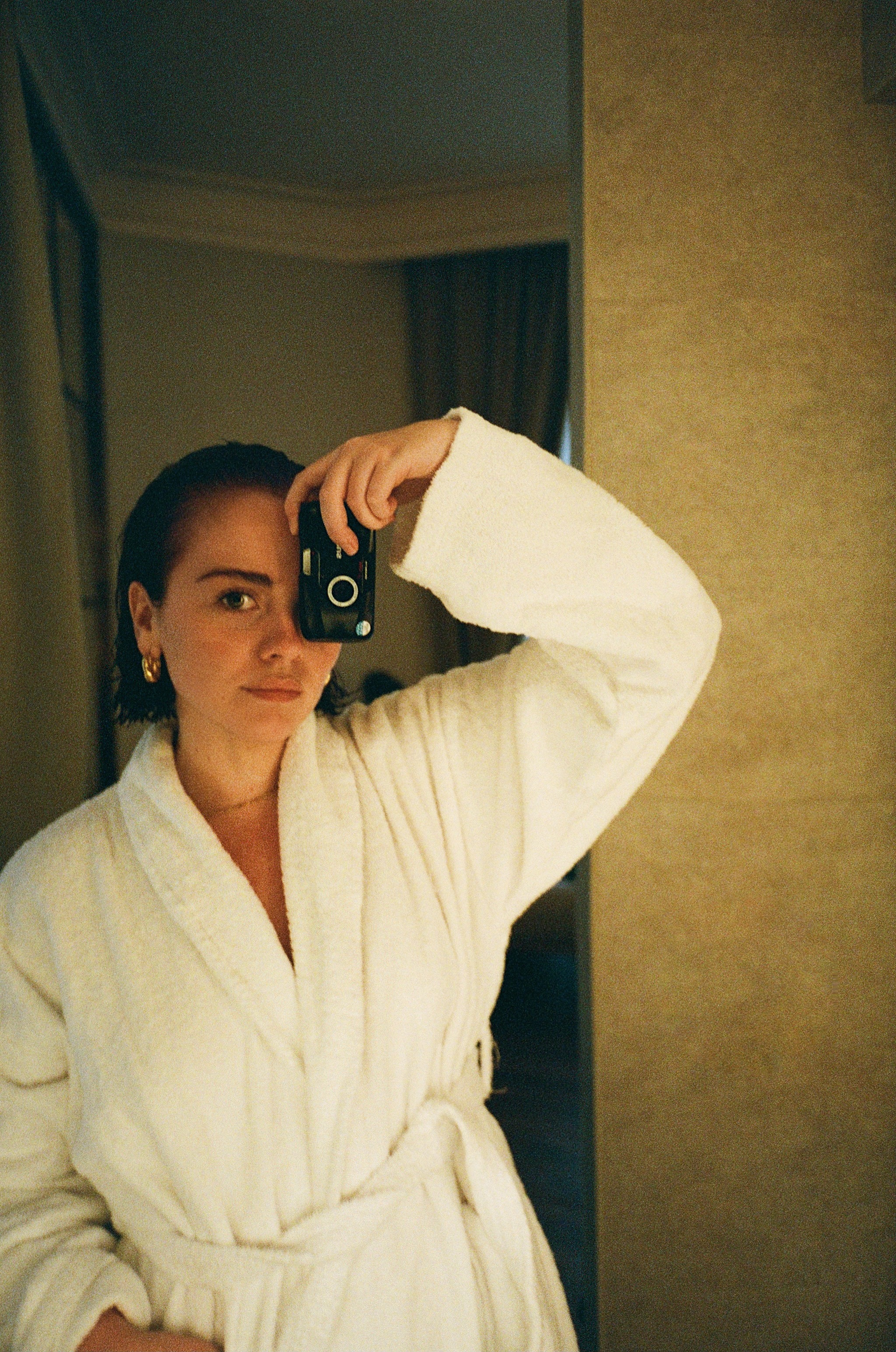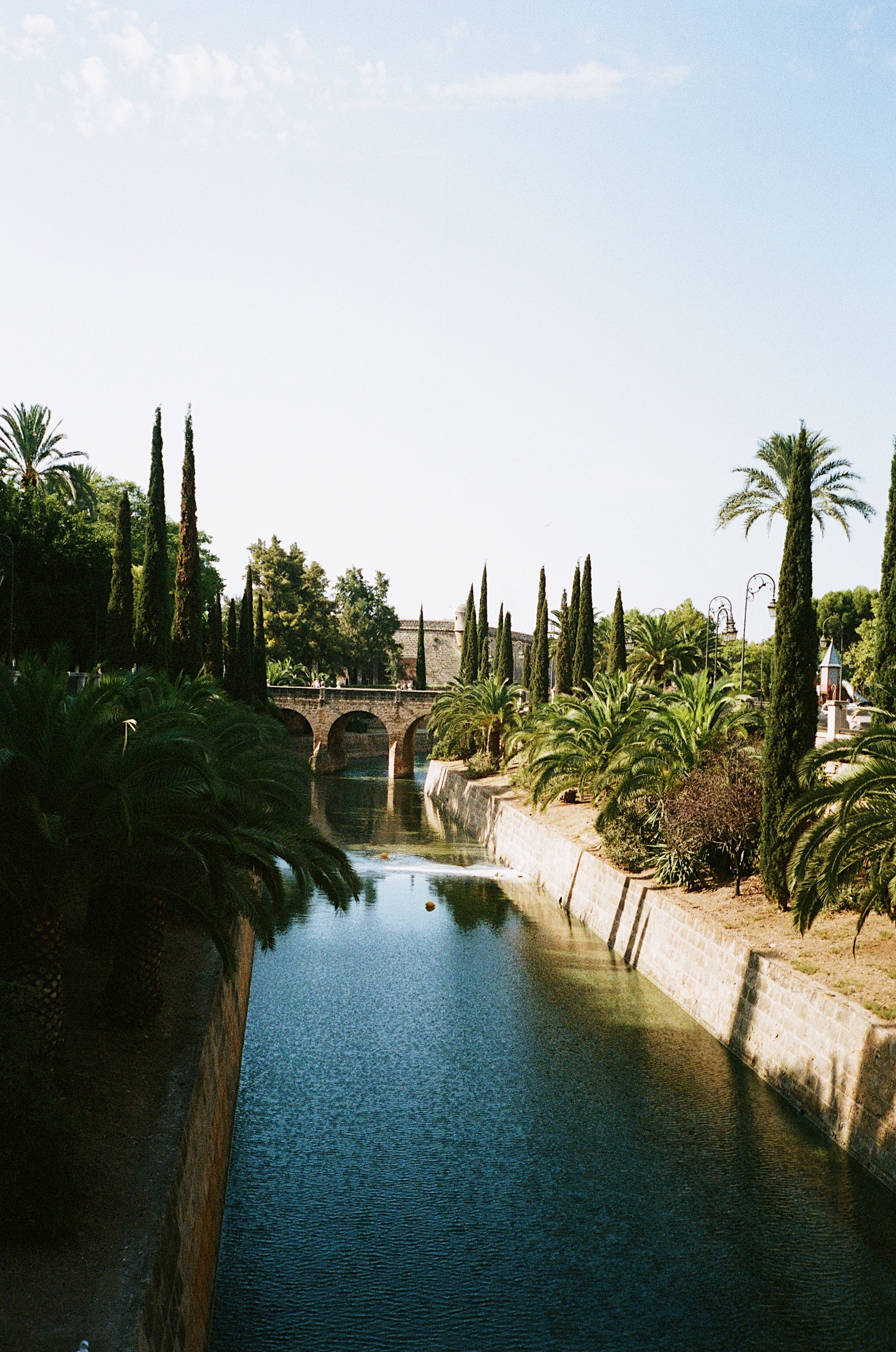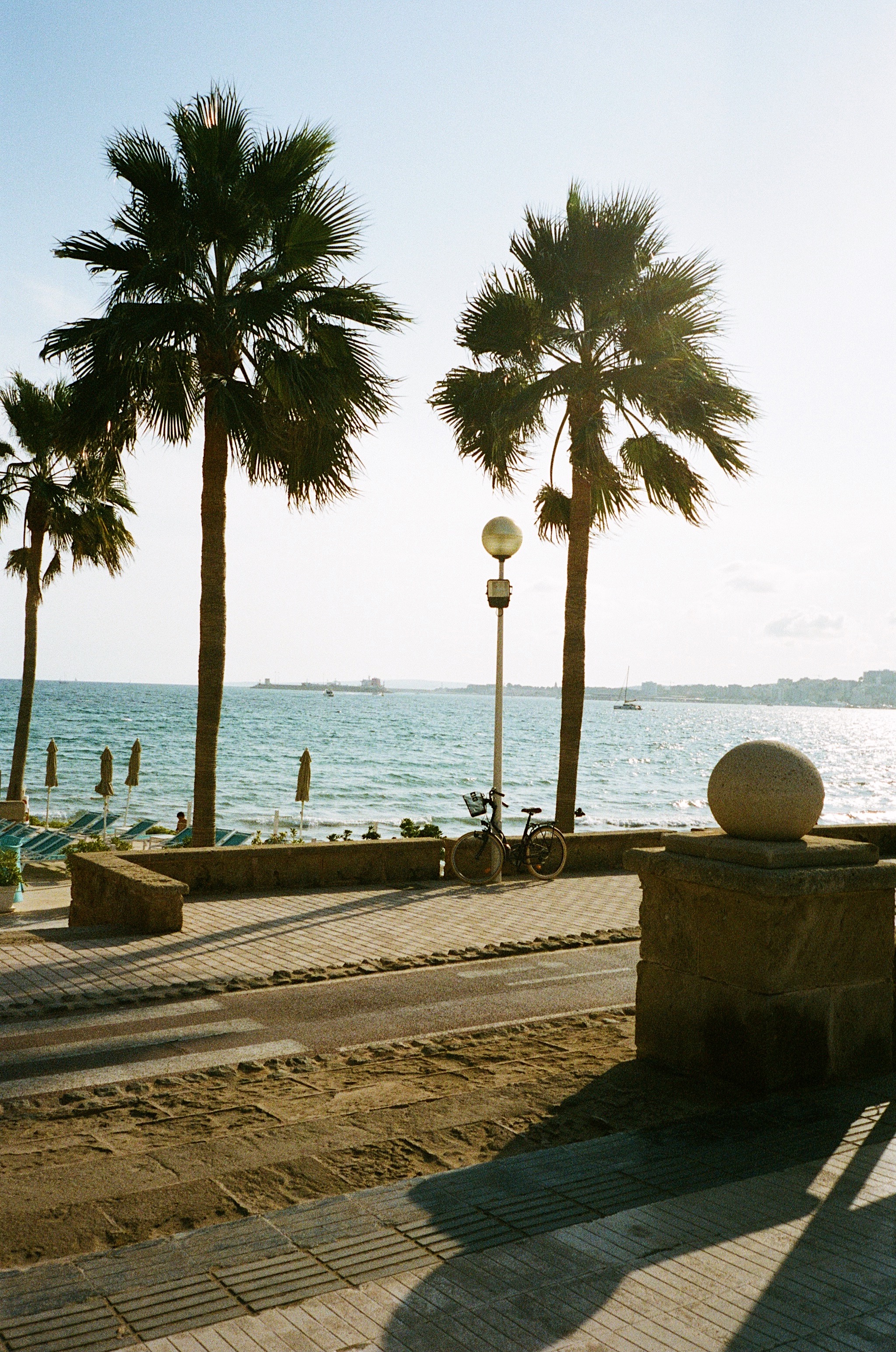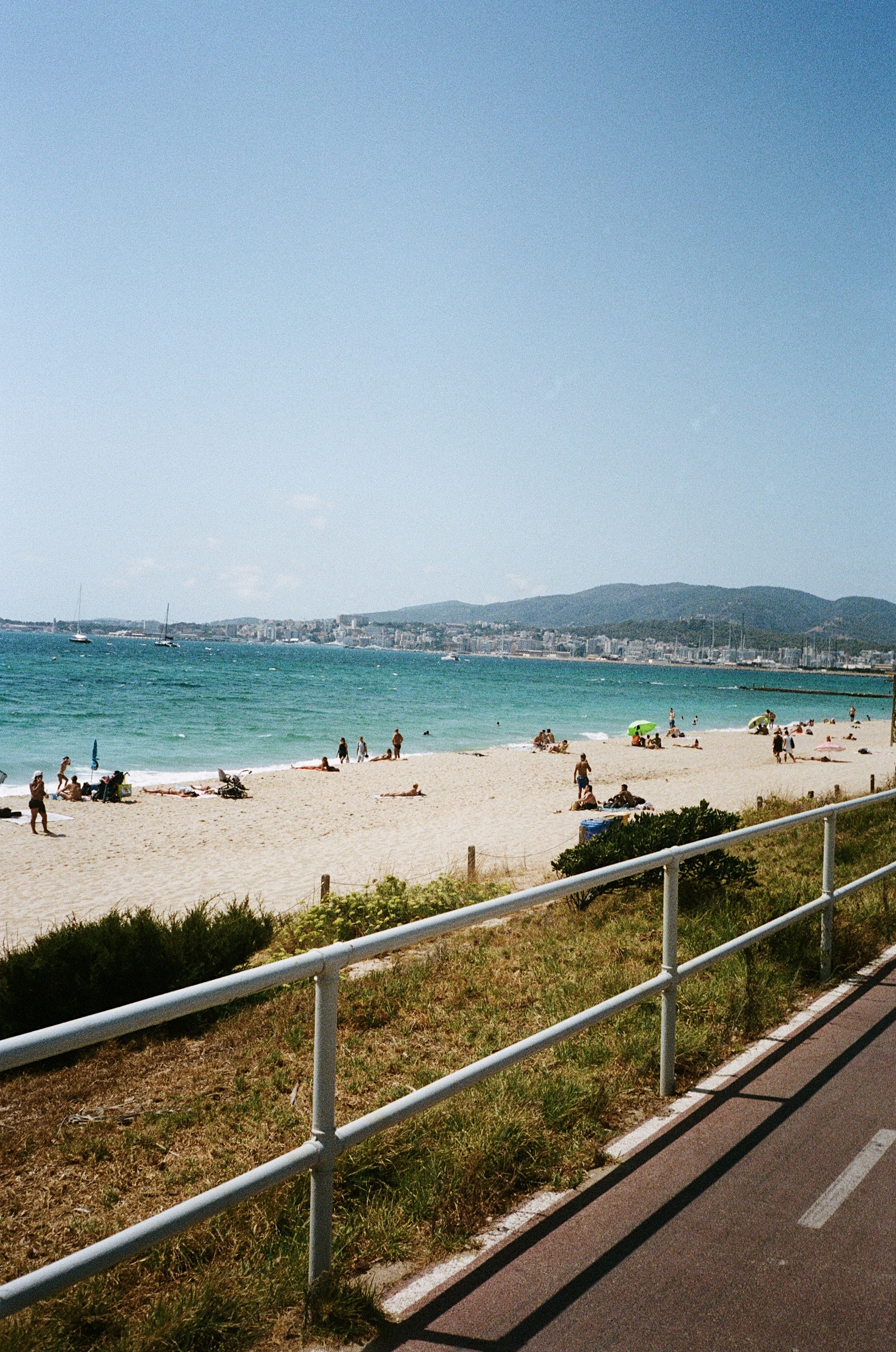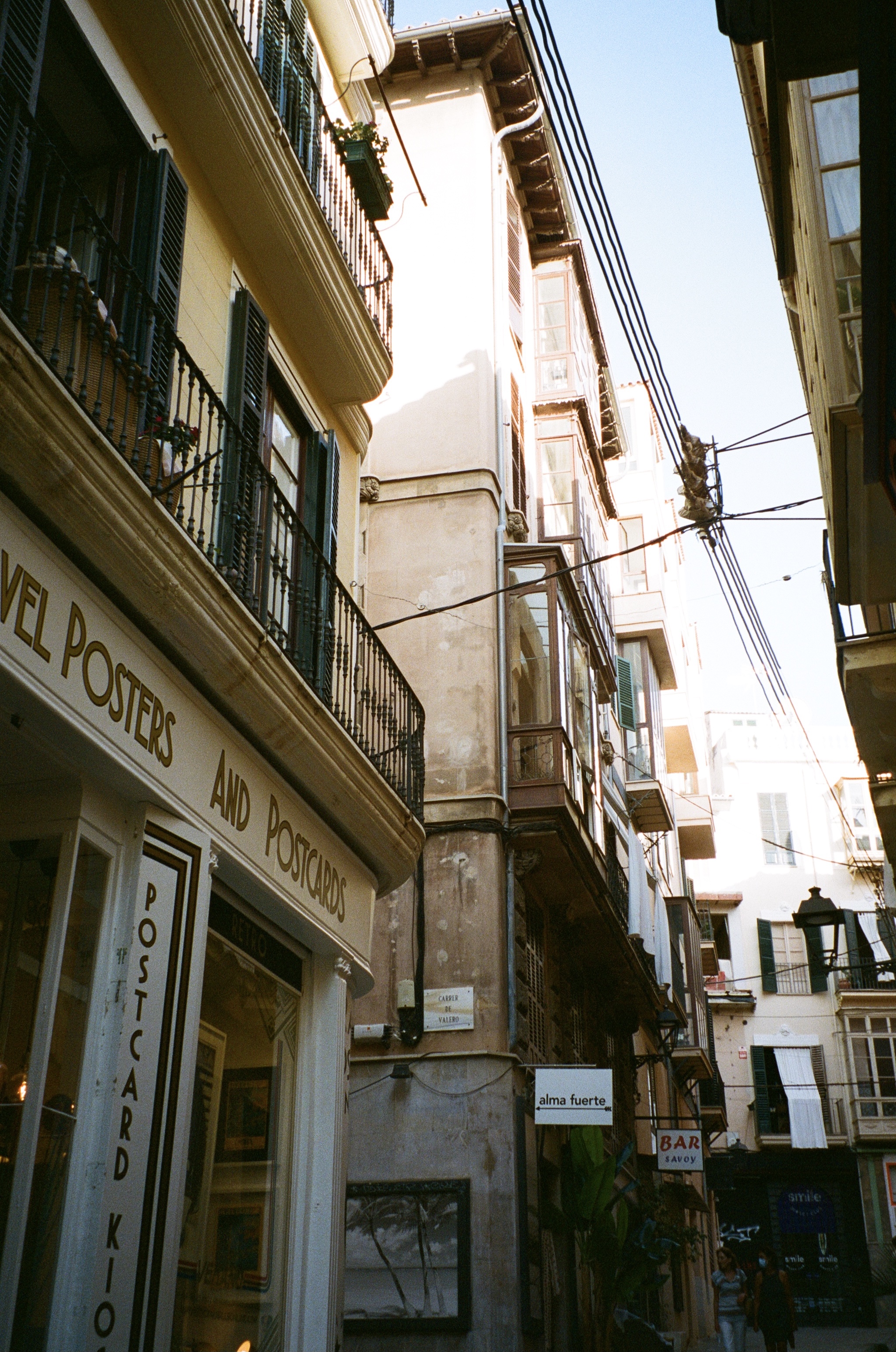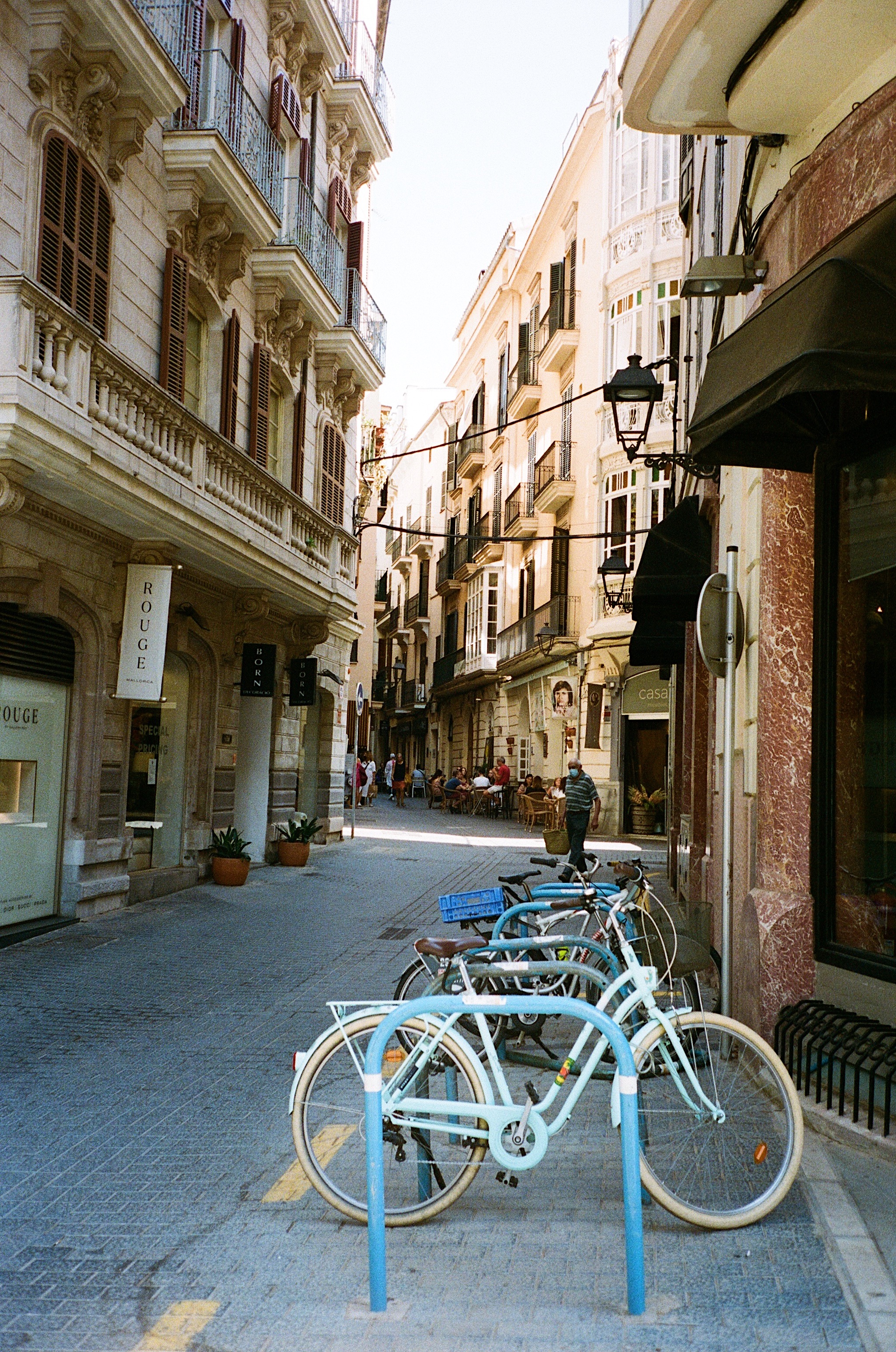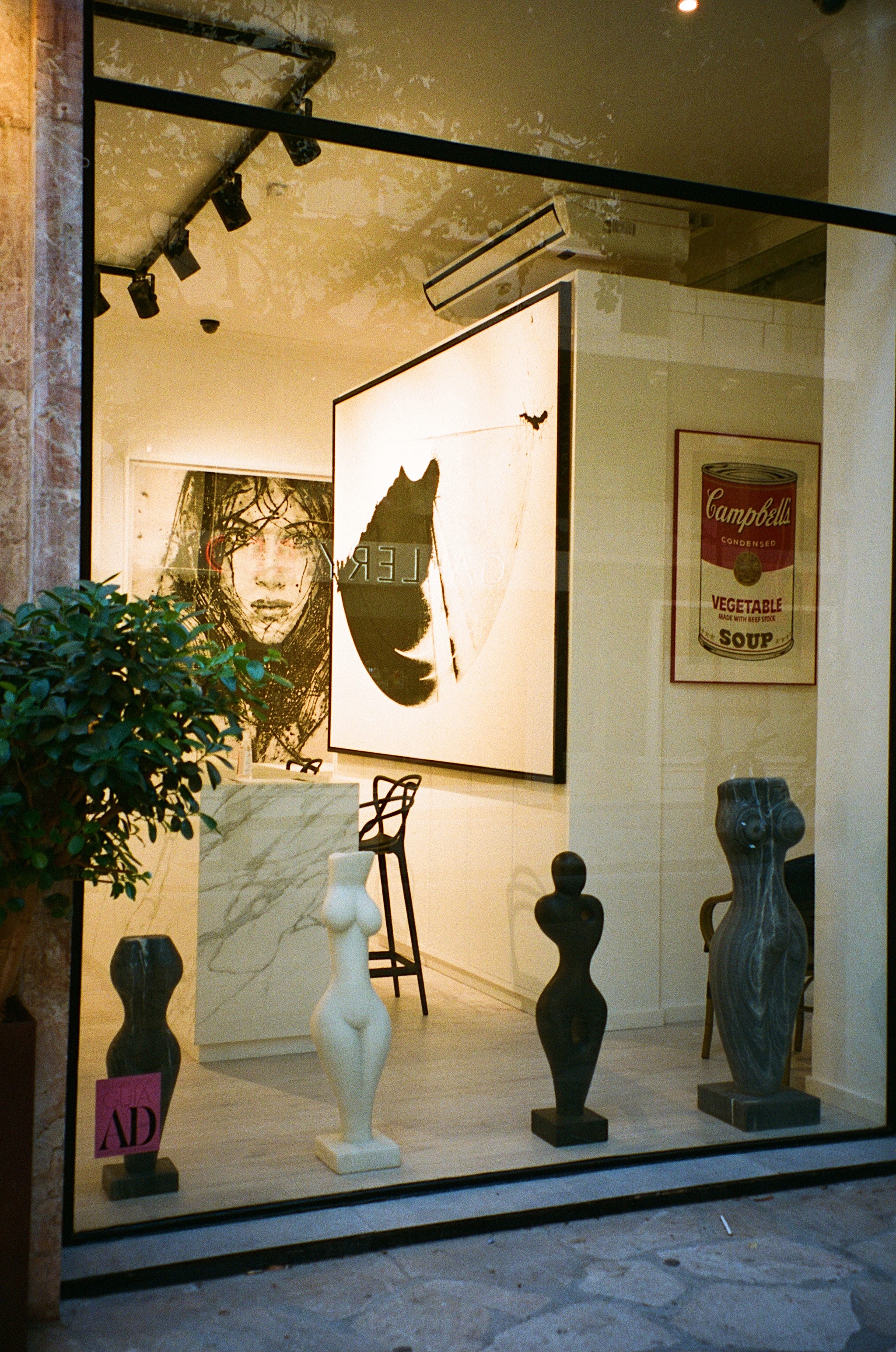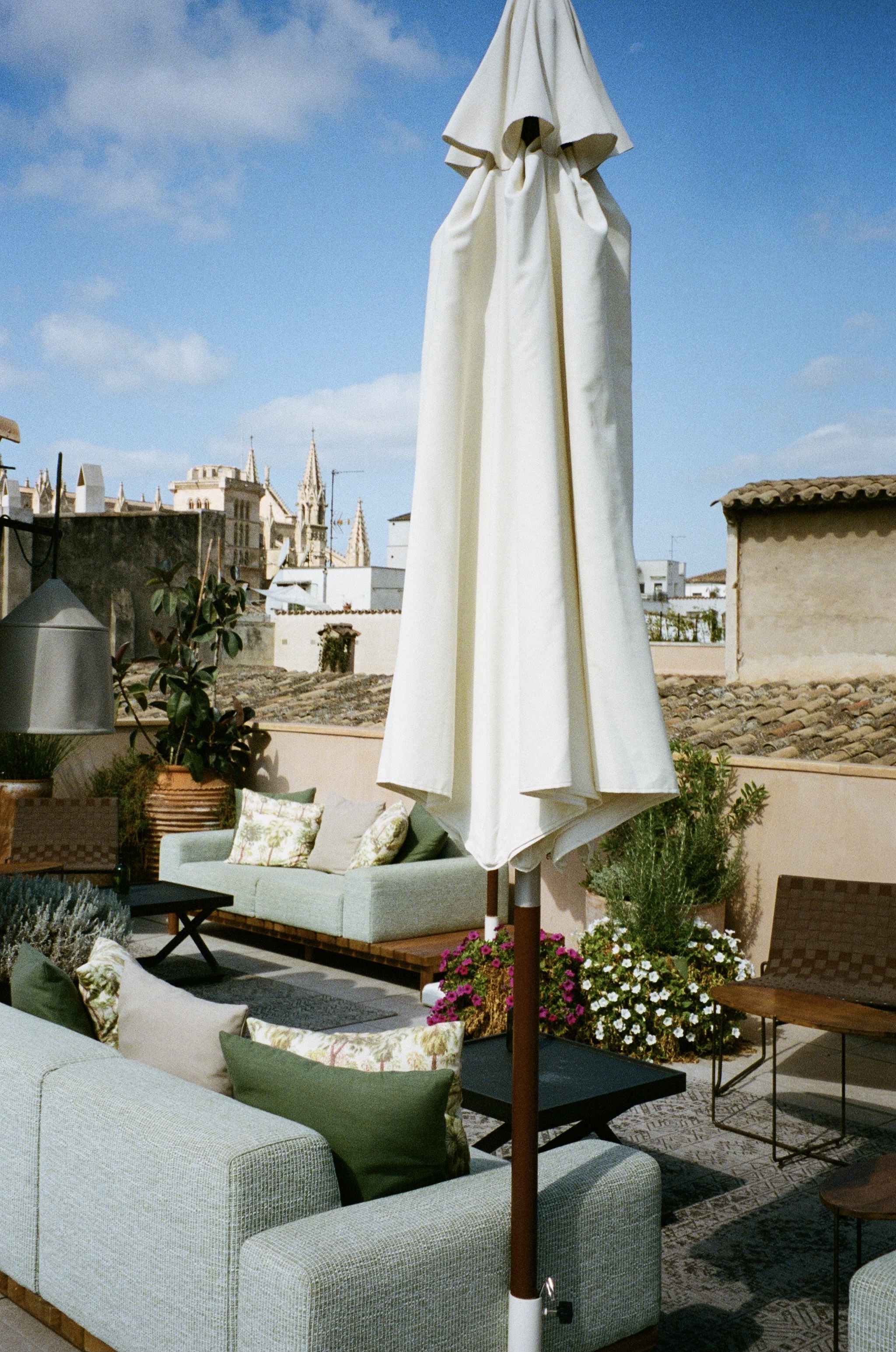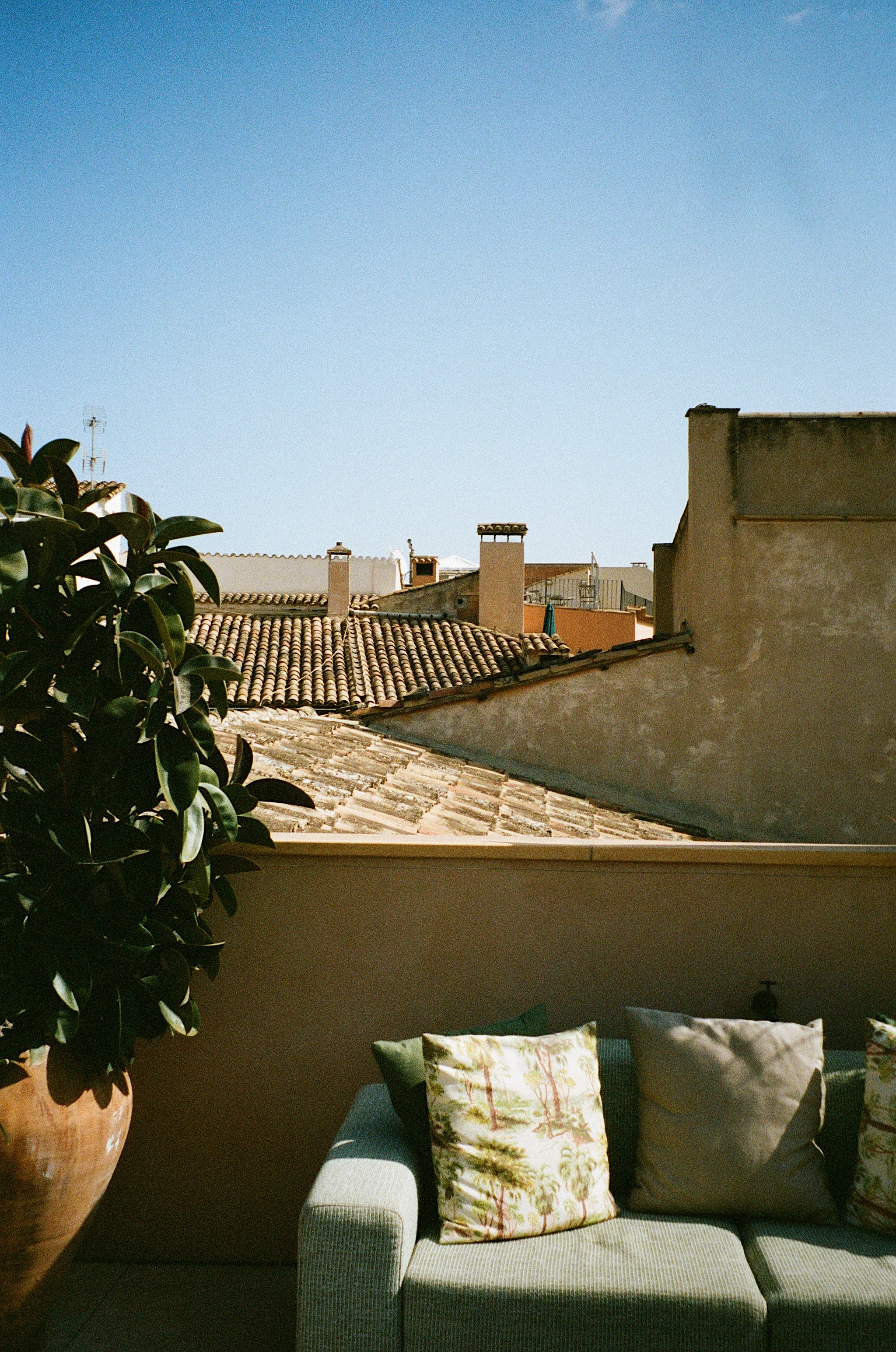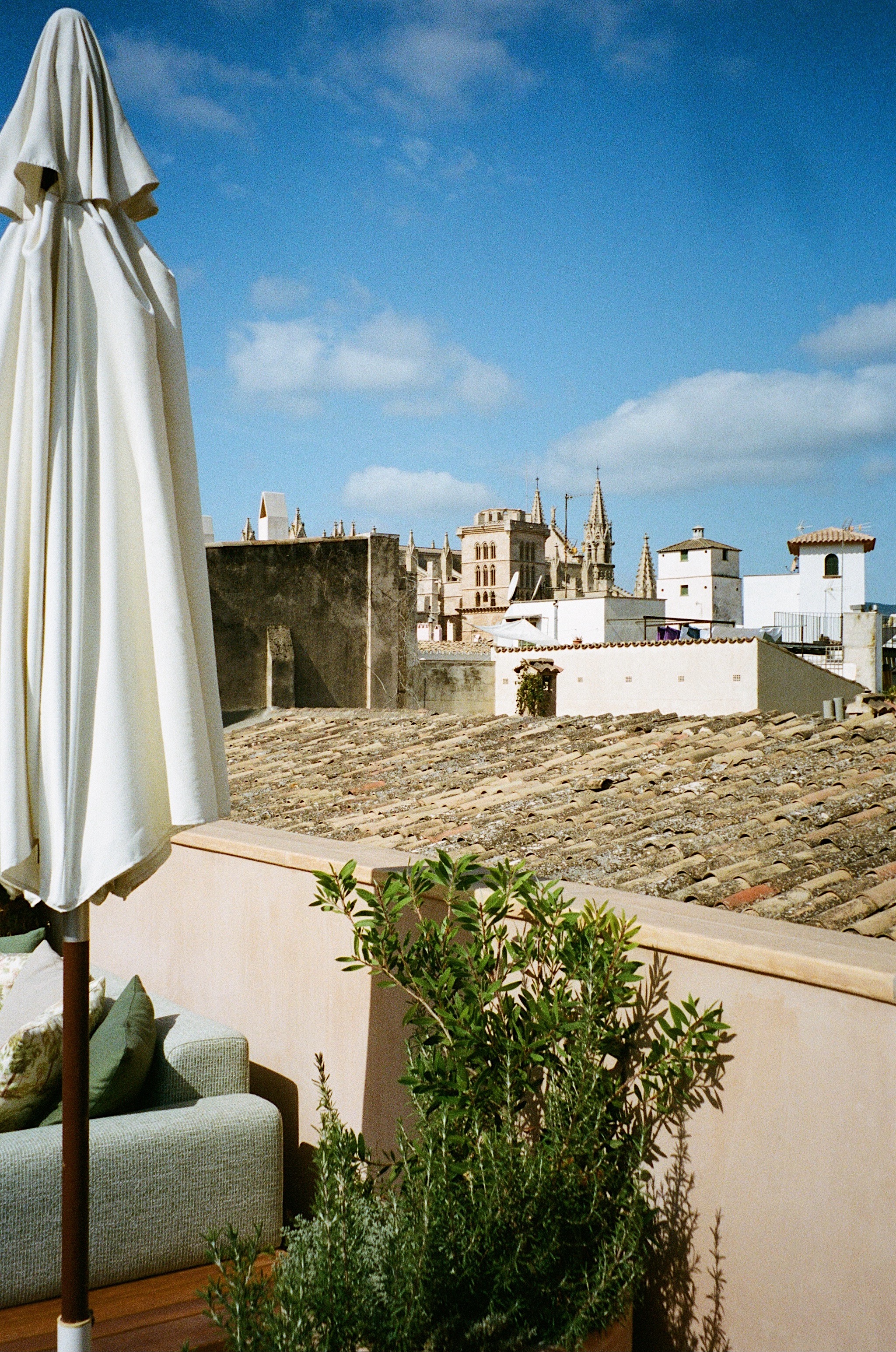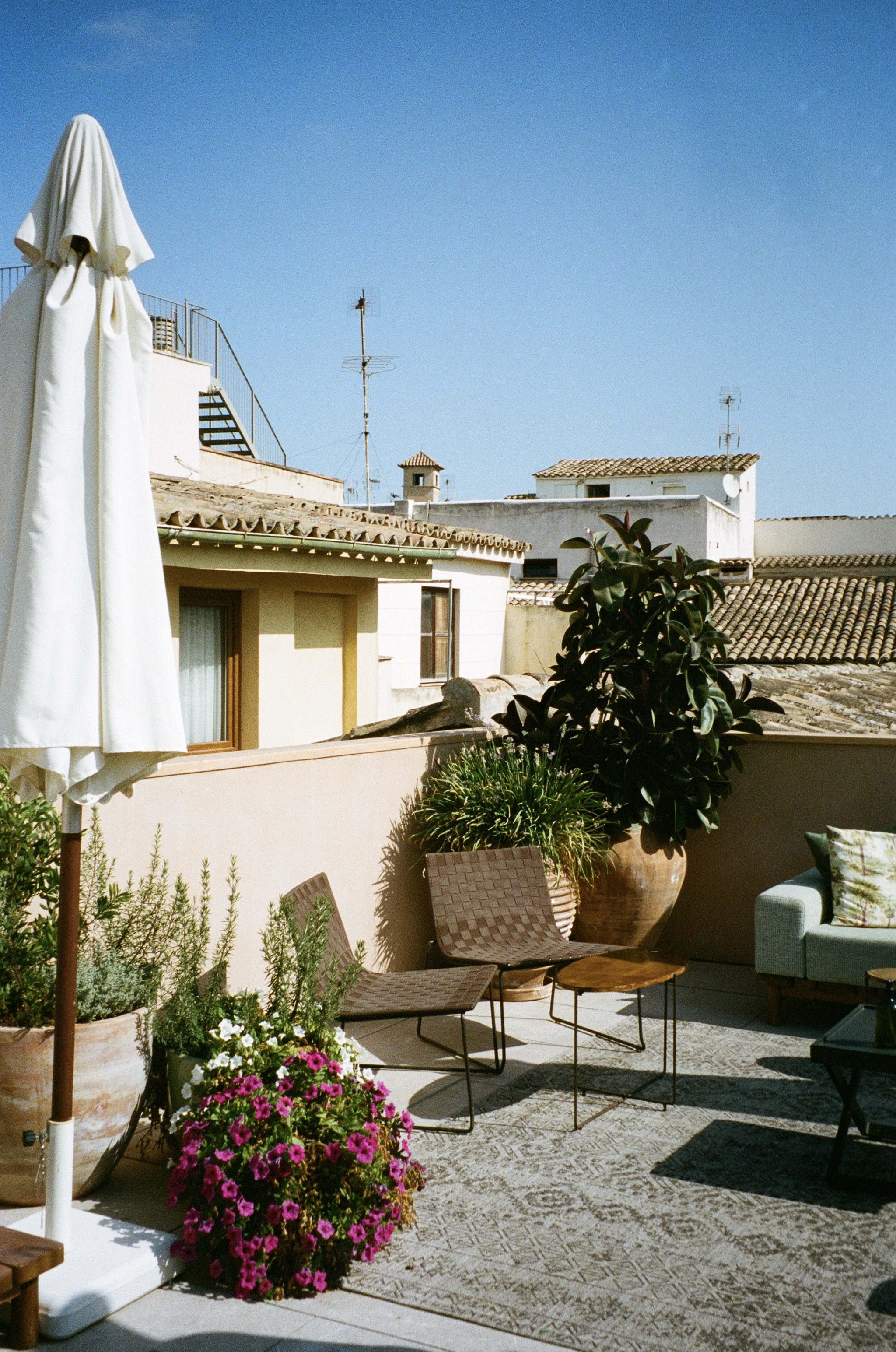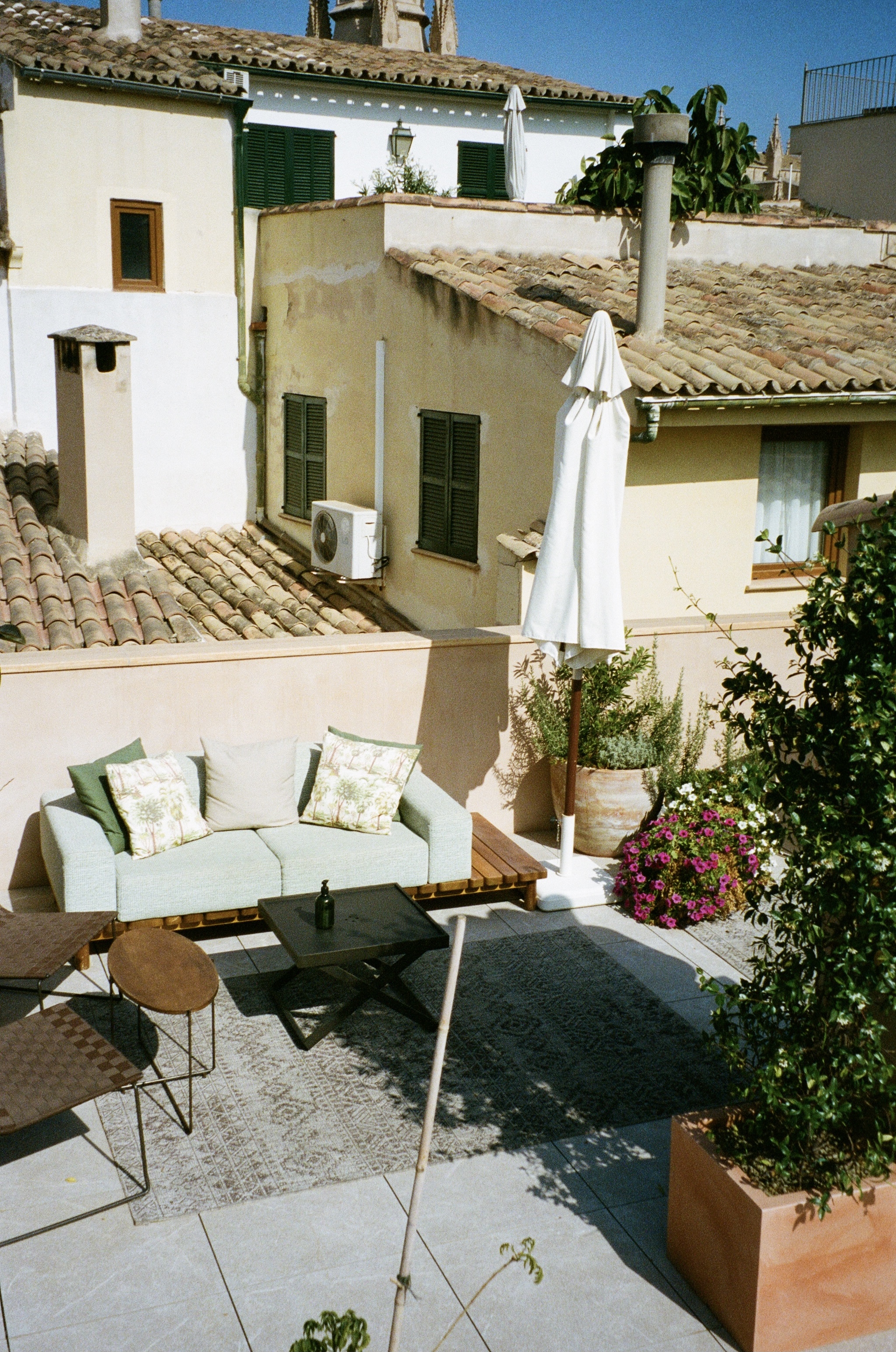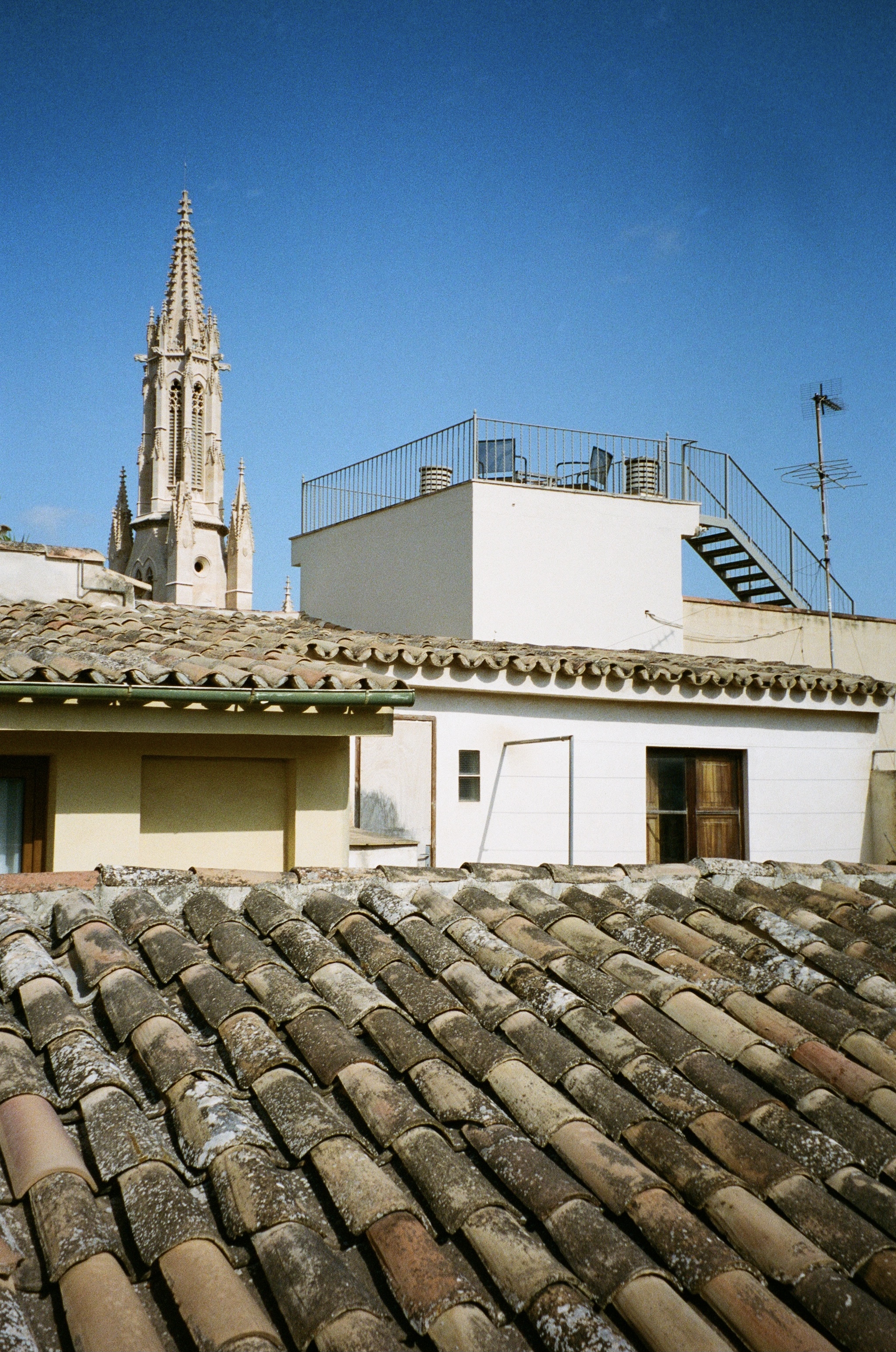 I hope this post was useful in some way if you're planning a trip to Mallorca anytime soon/already pondering adventures for next summer…
Thank you for reading! 
---
Photographs taken on film (Olympus MJU II with Portra 400 film) 
You can view my 'Mallorca' highlight over on Instagram!