Anyone else find themselves starting to feel a bit strange around this time of year? I always forget just how much the change in season can affect me physically, and just how important it is to keep on top of any negative feelings. For instance, the end of summer means ever decreasing daylight, less time spent outdoors, and sometimes even less socialising too. It can feel like quite a tough adjustment for the soul, and this can have a knock on affect when it comes to feeling energised and productive…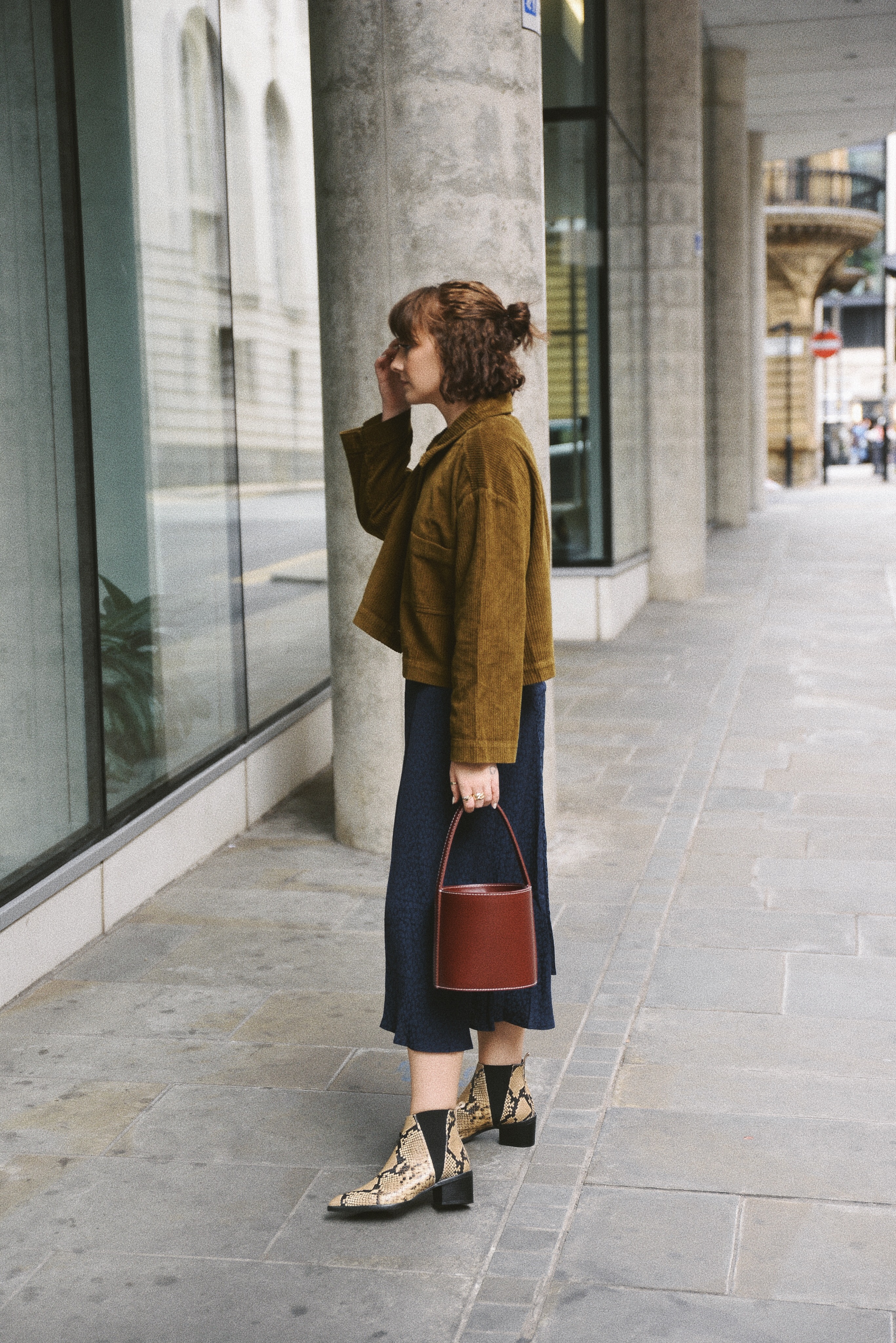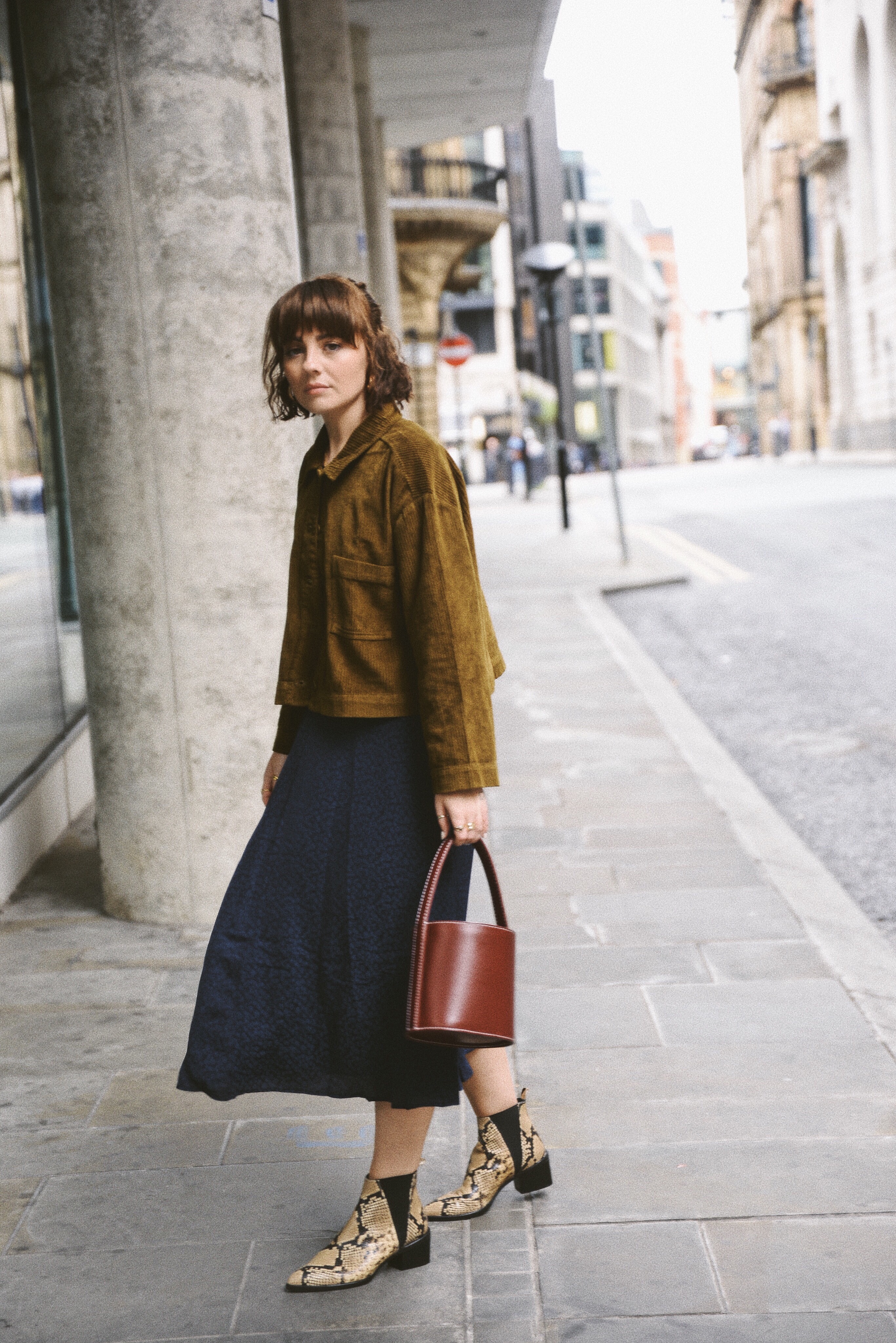 Truth be told, I don't feel energised a lot of the time – I love my job, but so many days can feel like a bit of a slog. After all, Instagram is usually just the highlights, and there's a lot of less shiny moments that go on behind the scenes. I often feel overwhelmed when too much is happening at once – whether it's multiple jobs landing into my mail box at after a long period of tumble weed nothingness, or generally just spreading myself a little too thin. I'm very much one of those people that has a bad habit of being 'too much inside my own head'. Yes, sometimes a glimmer of light comes out of the overthinking and I write something I'm quite proud of, but mostly it's just counter productive noise.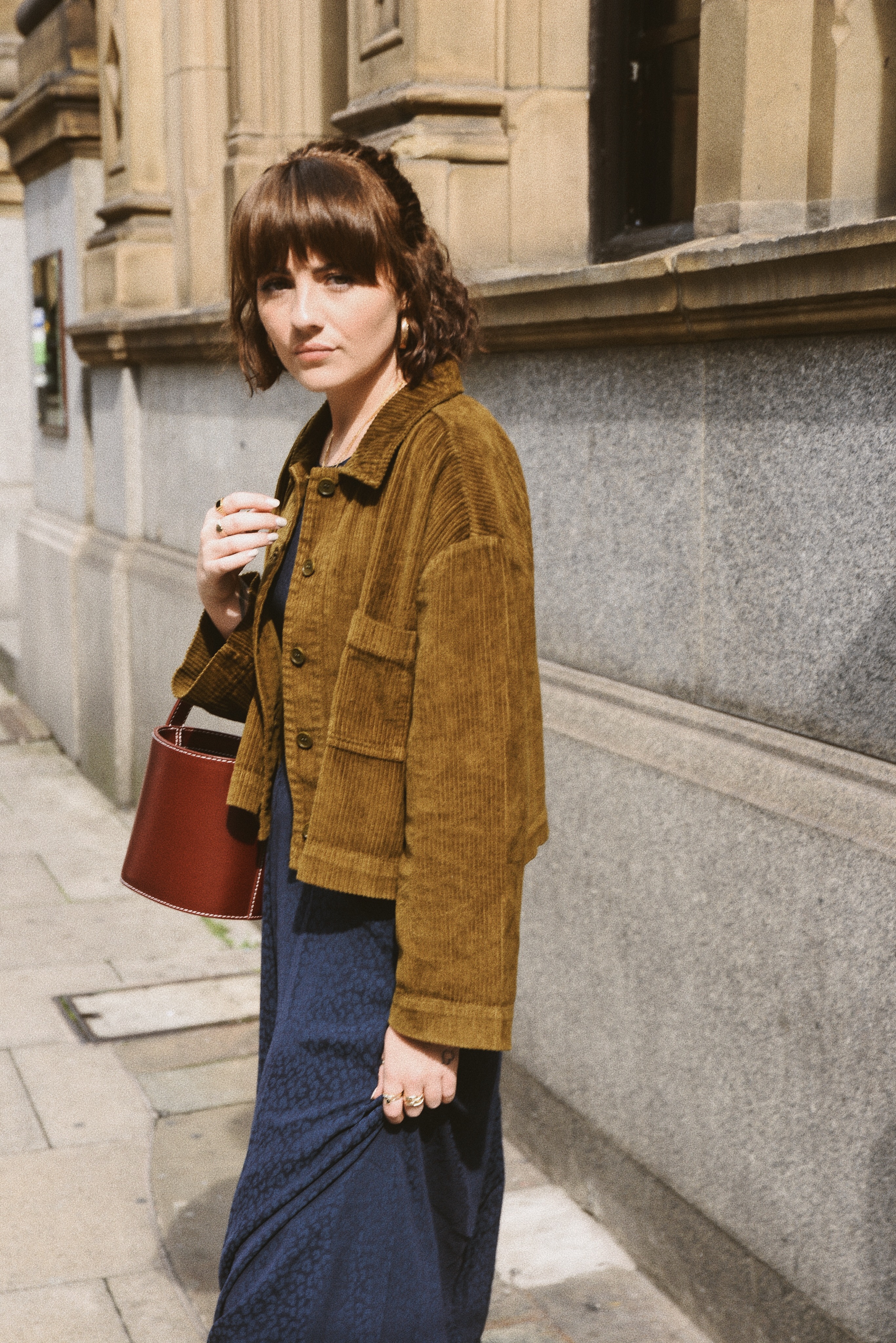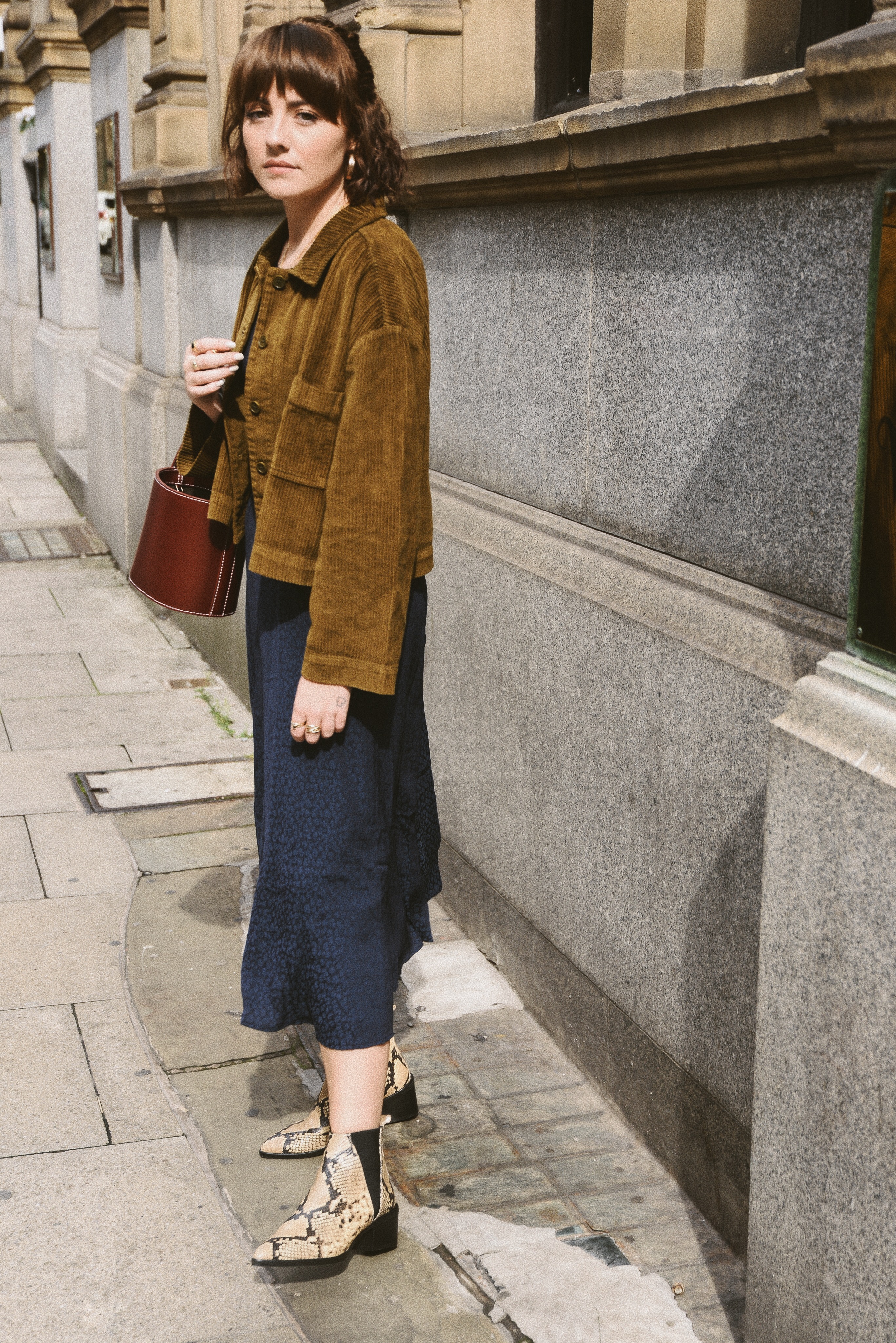 This is when I have to intervene with myself and get away from my desk, go see friends, or just open a book and get lost in someone else's narrative that 's different to my own…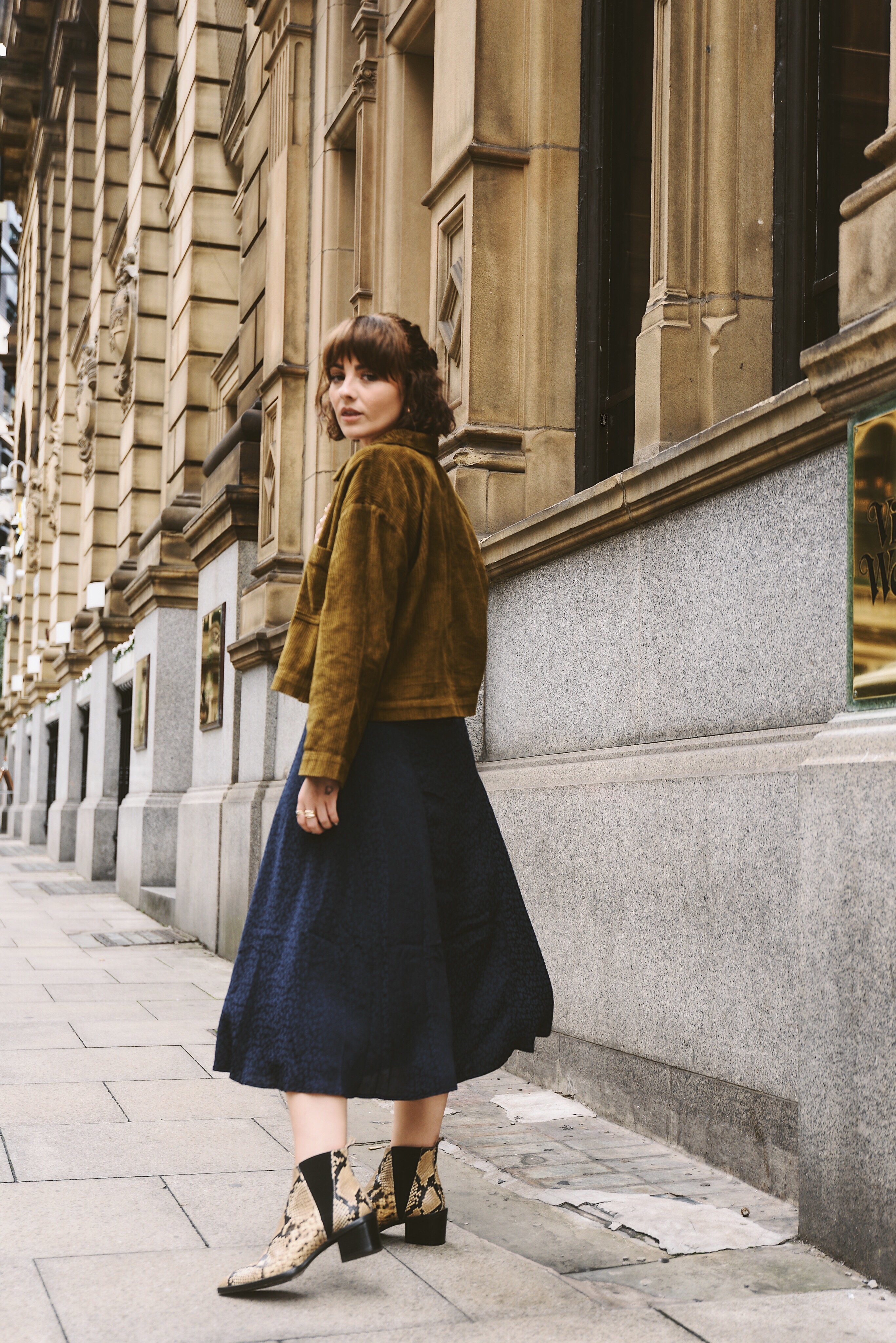 The end of summer usually means more times spent scrolling through social media too – it's easy to convince ourselves that we could be doing more, even when we already feel as though we are treading water. As I've gotten older, I've realised that there's a lot to be said for staying in your lane. That saying used to annoy me – as if somehow society was constricting me to this one tiny lane that I didn't even ask to be assigned to. A lane that was linear. Why couldn't I lane hop whenever I pleased? Who decided on this lane nonsense anyway?
After a lot of thought, it actually makes more sense to me now than ever before. Especially in the blogging industry – there's so many different types of bloggers, all doing things in their own way. There's no need to get sidetracked by someone else's goals, just because they might look more appealing from the sidelines. We can't be everything all at once, and more importantly, we don't need to be. I've made peace with the things that I'm not so talented at, and instead, I focus on the attributes that leave me feeling accomplished at the end of the day.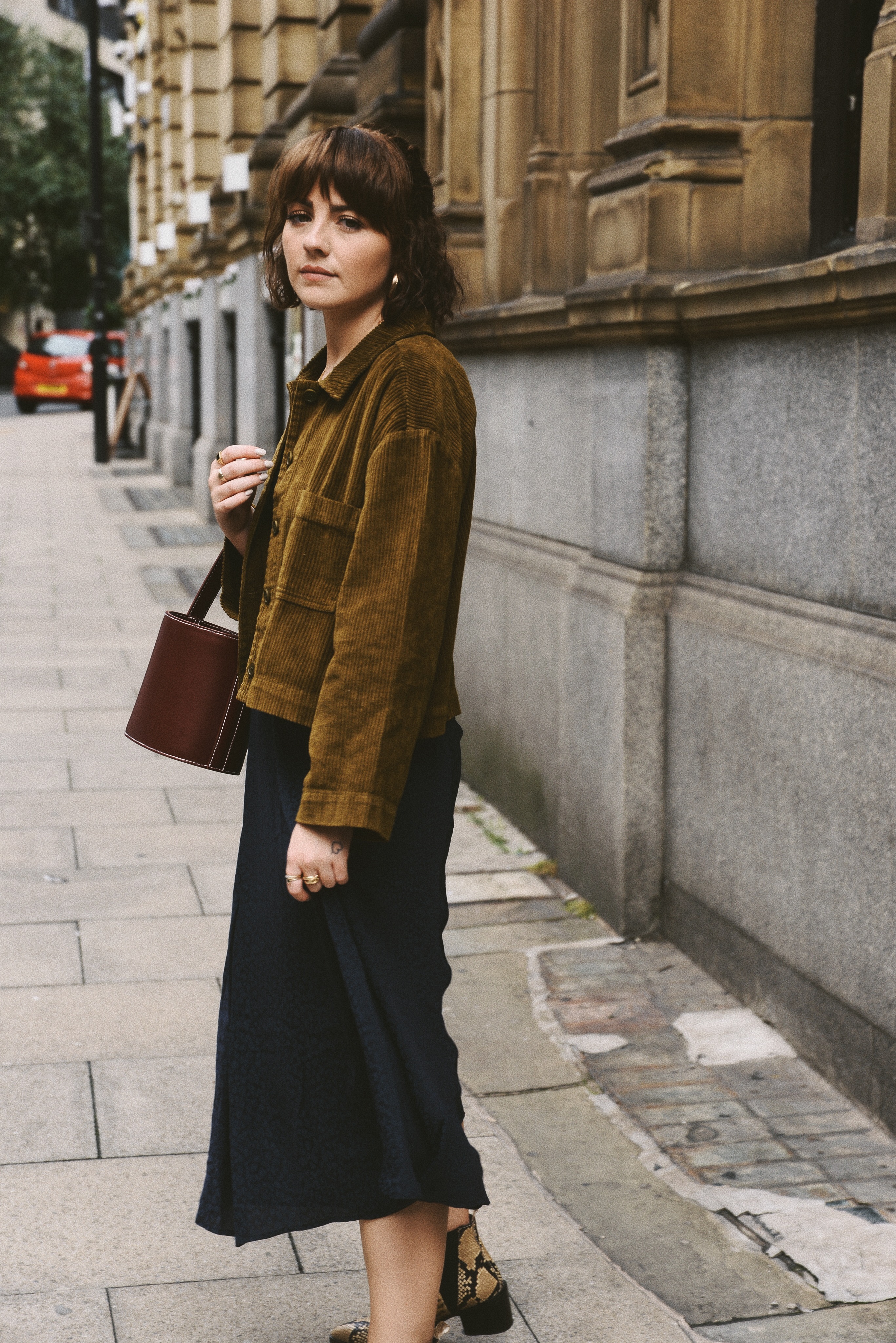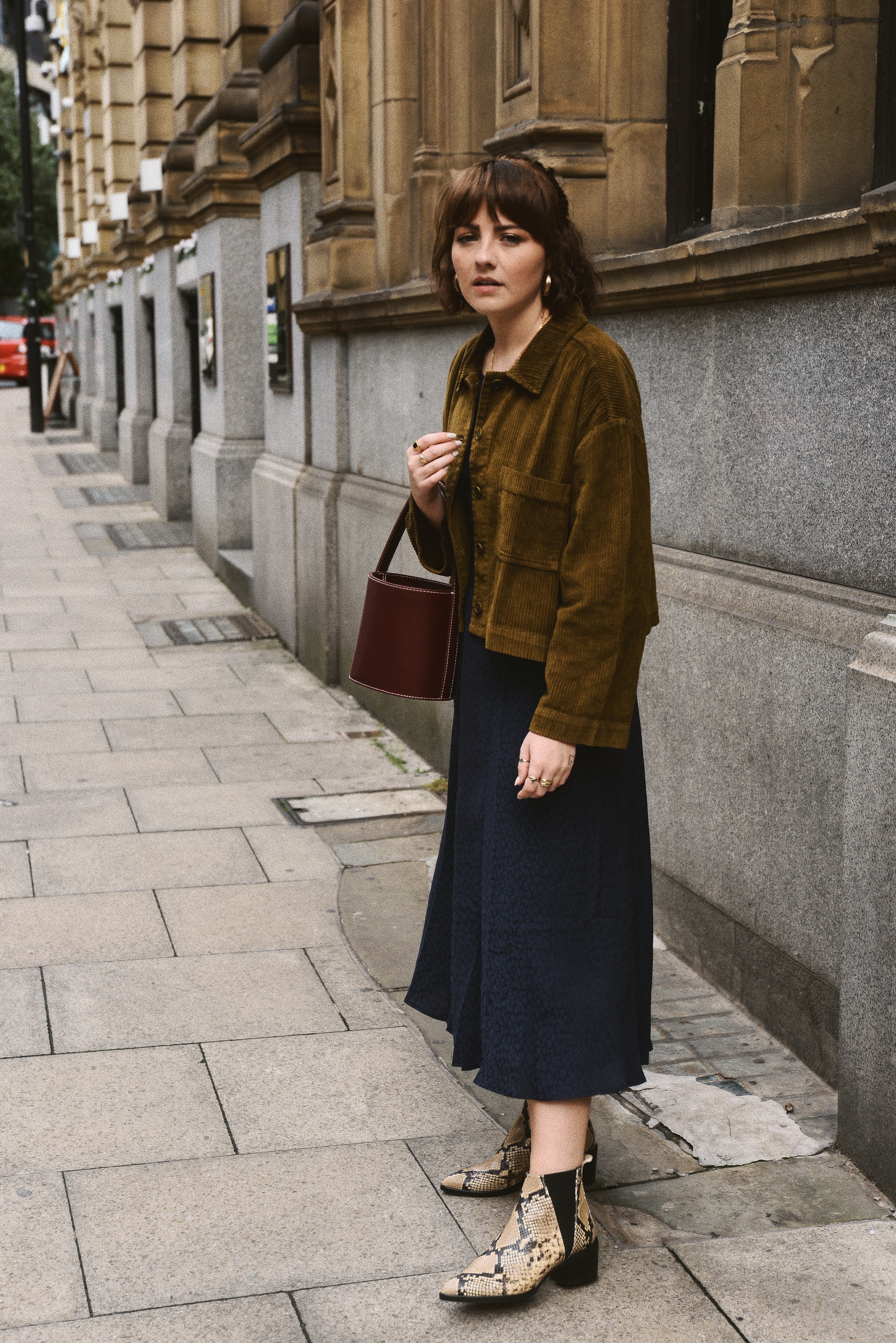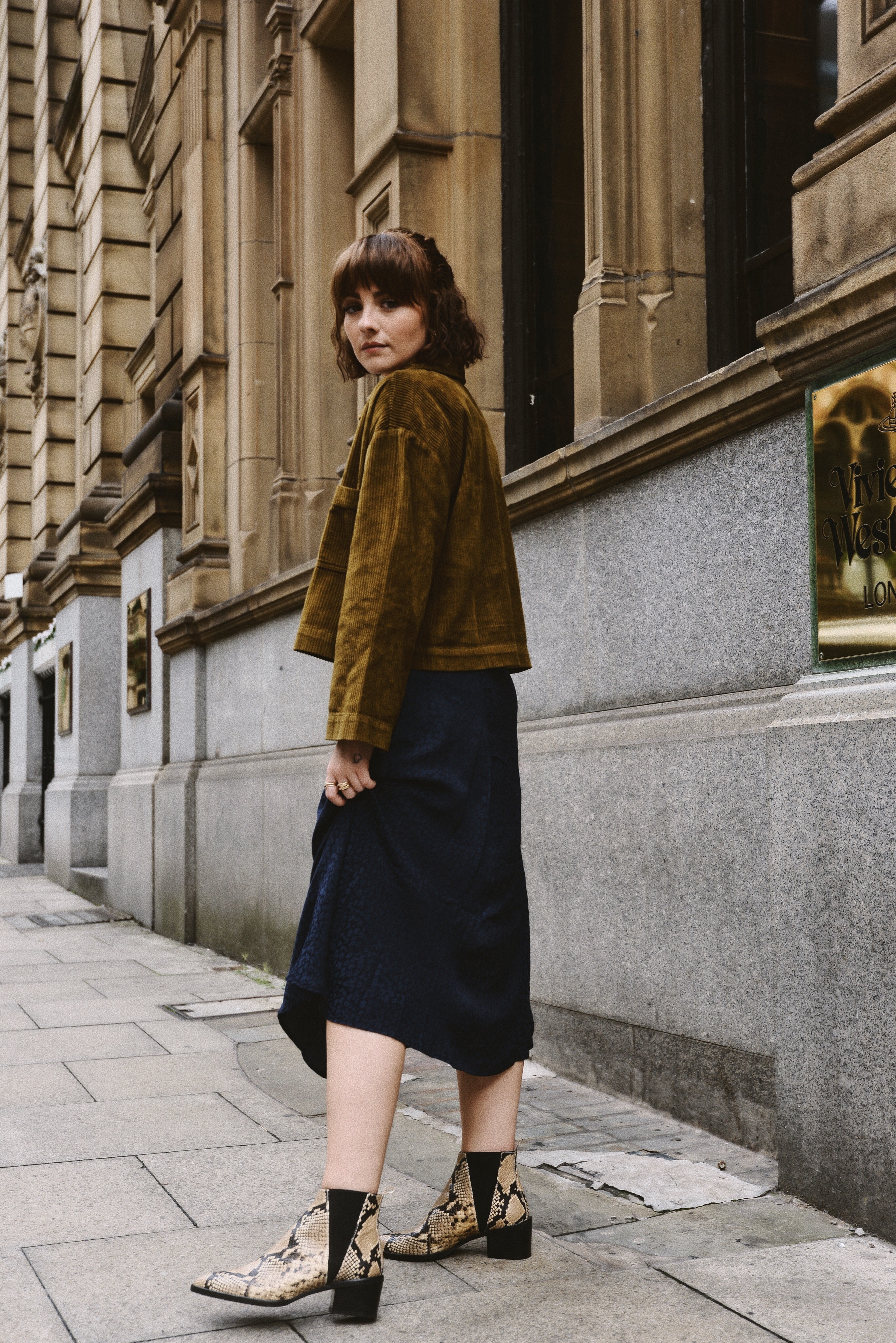 These symbolic lanes that we assign ourselves don't have to be straightforward at all – life isn't. They will have twists and turns, sometimes we might even stop for a while to admire the scenery…
When I find that I'm beating myself up for having writers block, or not creating enough 'interesting' content, I take a step back and focus on something else. I guess I just wanted to remind you that we all feel a bit useless sometimes, and it's completely normal. No matter what your life looks like, sometimes we all convince ourselves that it should look differently, that we should be doing things differently. Our best is enough, and our worst days are too… 
---
Photographs by Catherine Booty 
Jacket – Free People
Dress – Whistles
Boots – Whistles (sold out/similar here) 
Bag – Staud Clothing
SHOP THE LOOK