I've been working on a little party-wear series of posts this week for you – so, thought I'd kick start things with this amazing satin red blouse by And Other Stories. What could be more festive than a red wrap style blouse? It's guaranteed to make you look like a well-wrapped gift, and blend in with most of the Christmas decorations hanging on the tree too! My initial thought when picking up this blouse, was obviously to pair it with denim jeans – there's something about vivid red and denim that just works perfectly…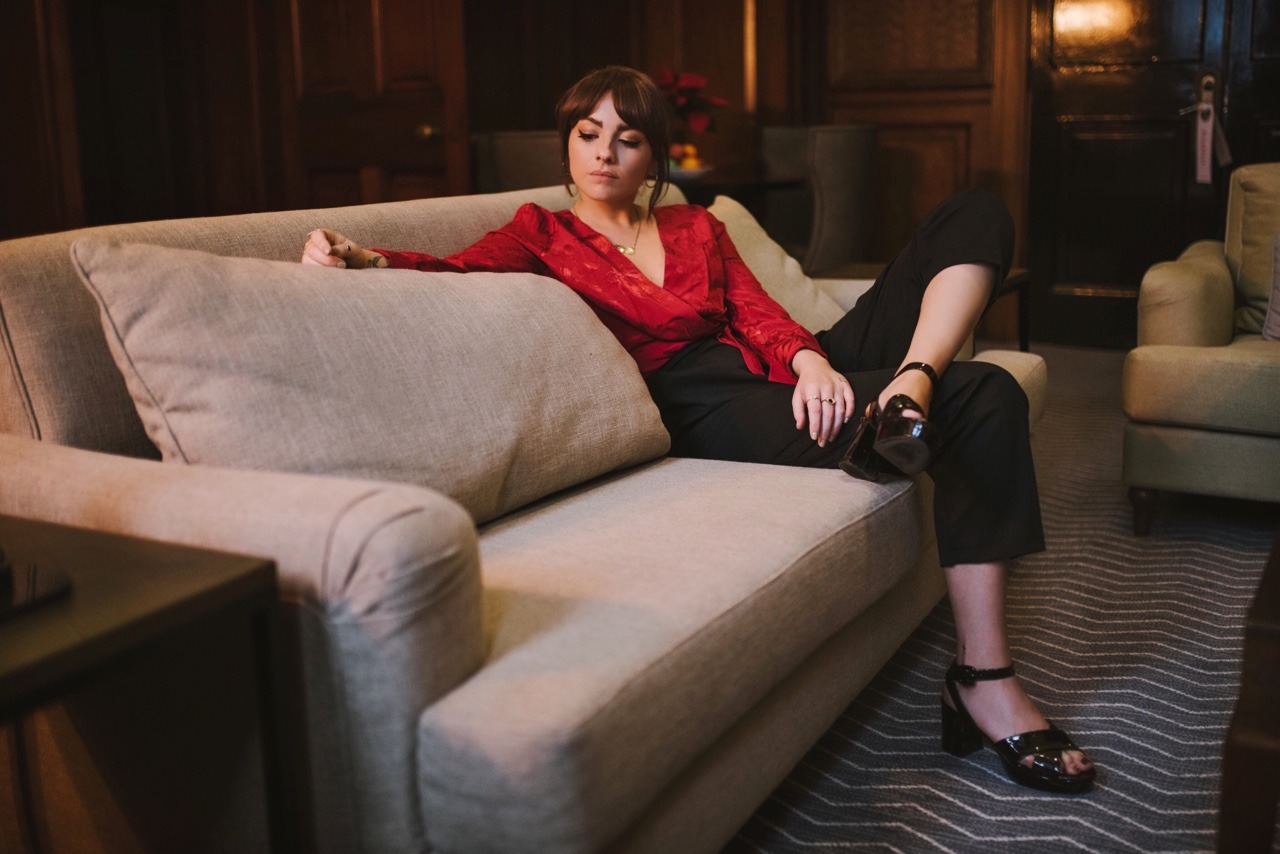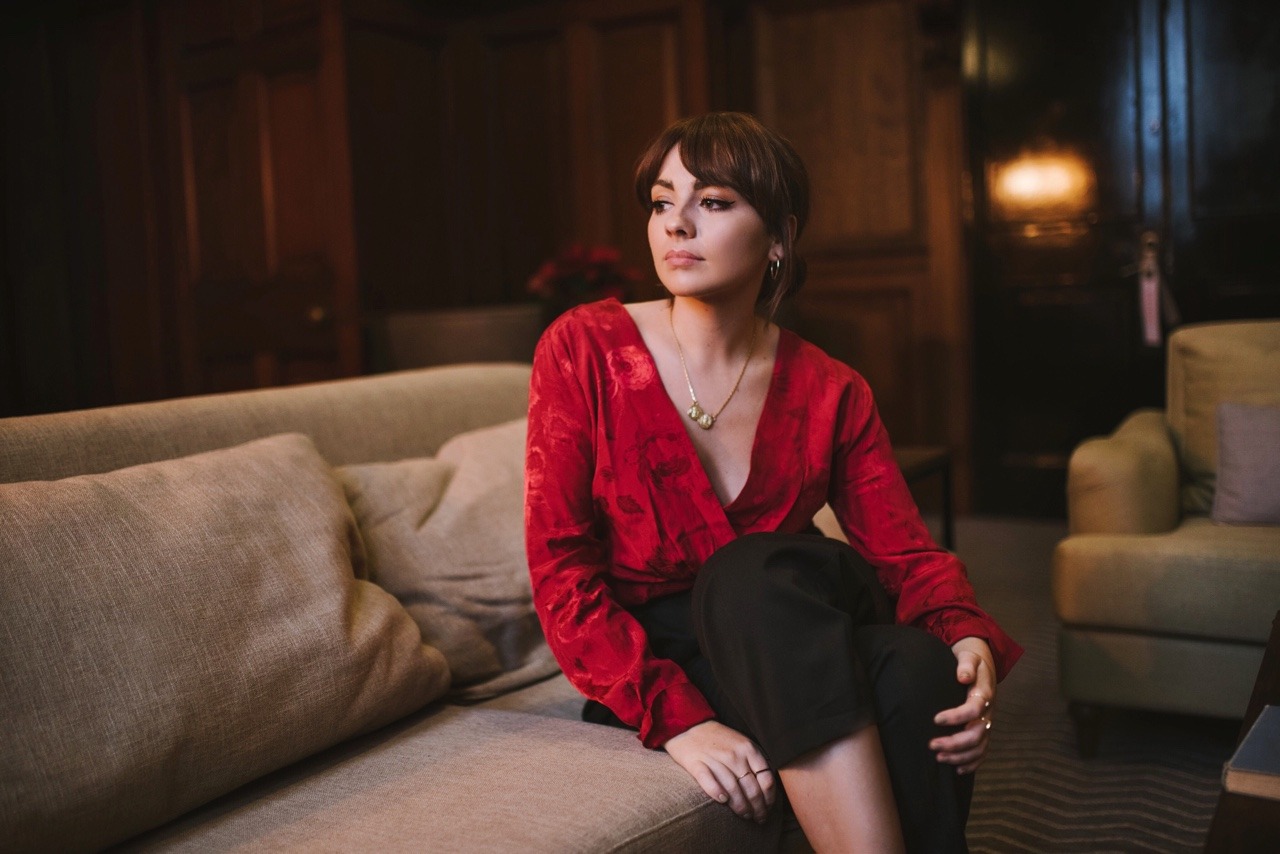 For fear of boring you all to death, I decided to mix things up and opt for a pair of masculine style trousers instead – I like the floral/traditionally feminine blouse against the oversized (most probably unflattering) trousers. Whether they make me look ten times bigger or not – I love them, and they are my new favourite thing to reach for when it comes to getting a little dressed up!
They are fitted around the waist, meaning they create a nice silhouette – ideal for teaming with a wrap blouse to make things a little more elegant and refined on top…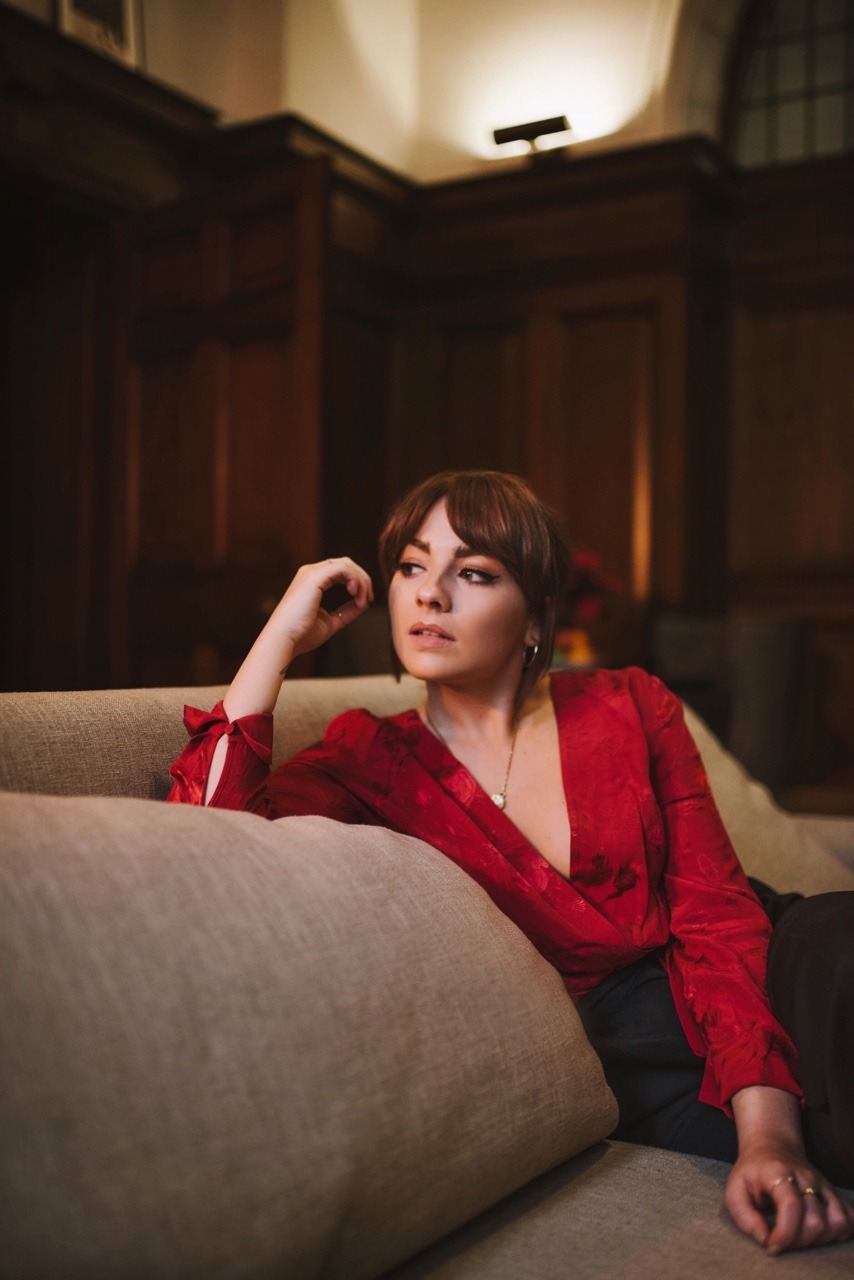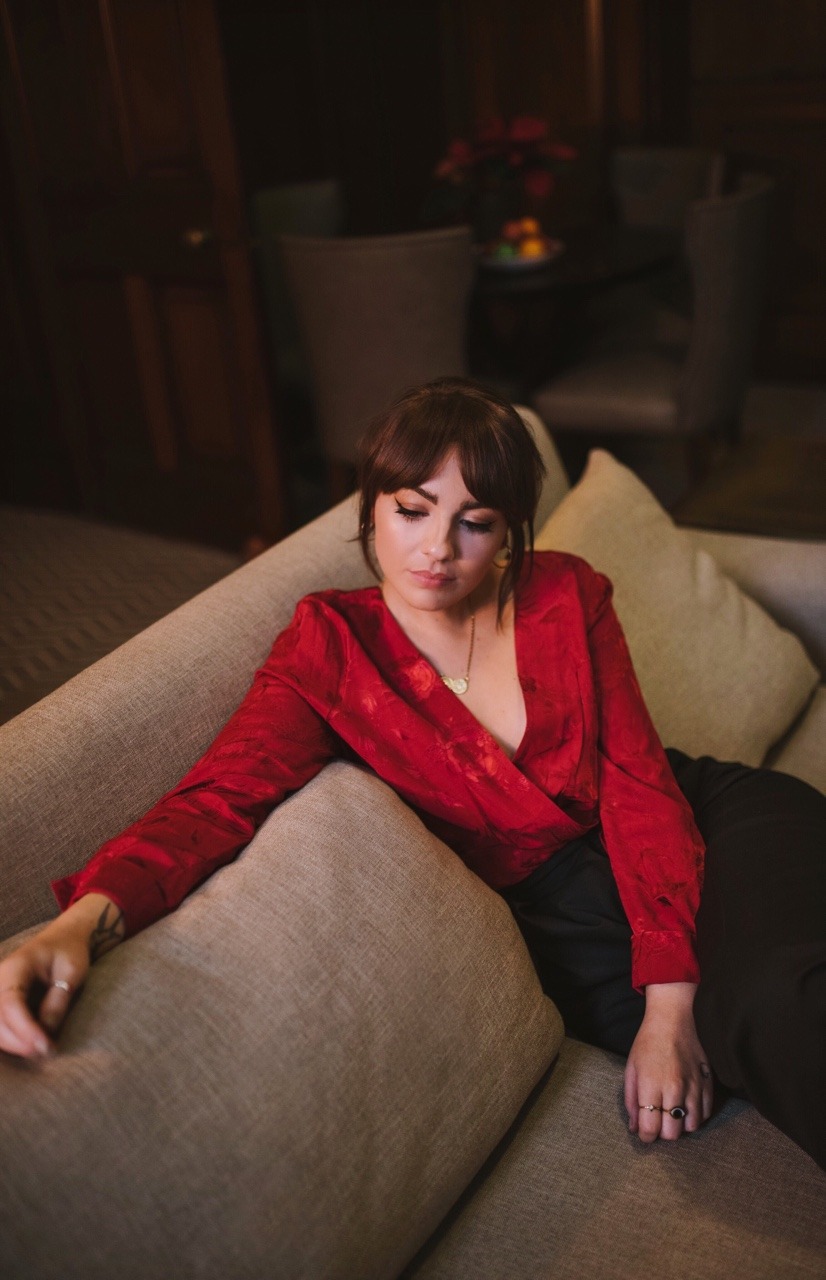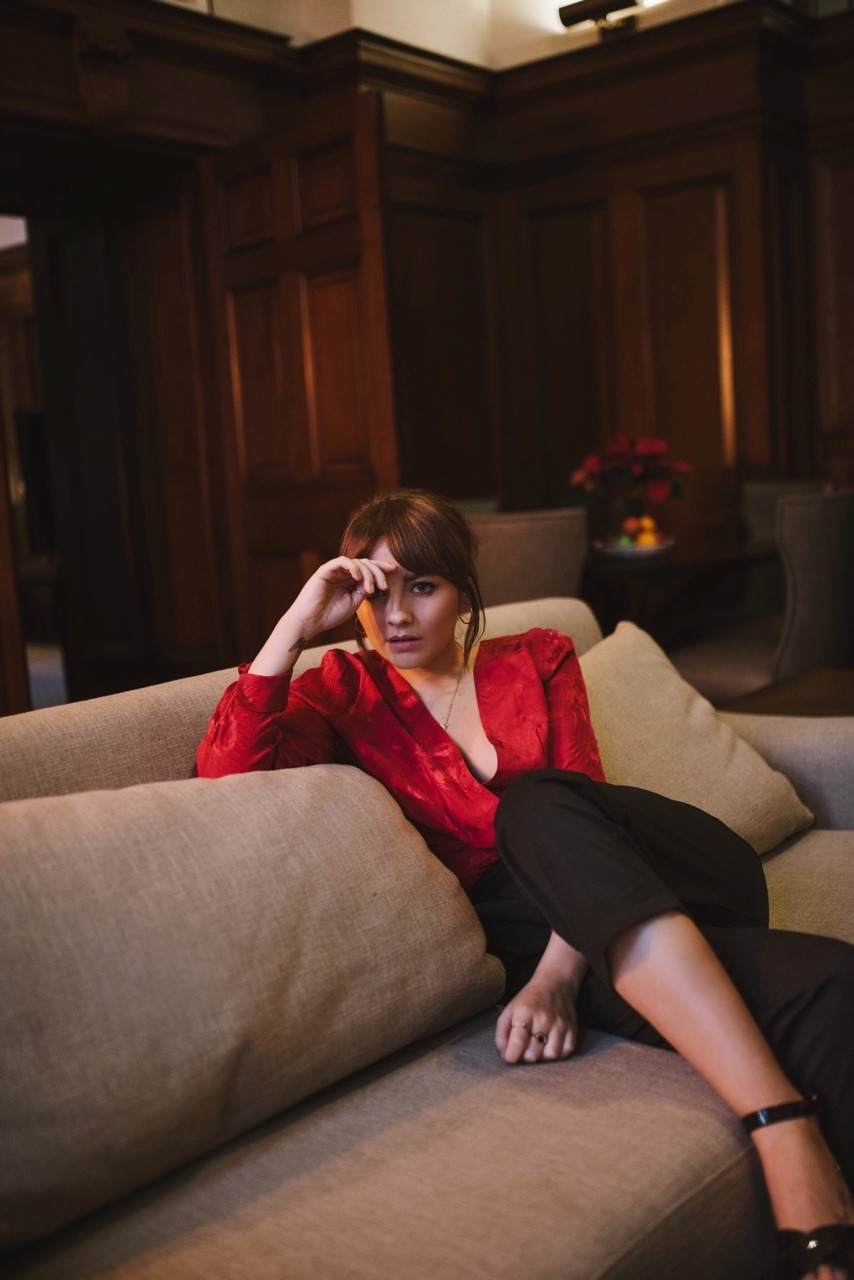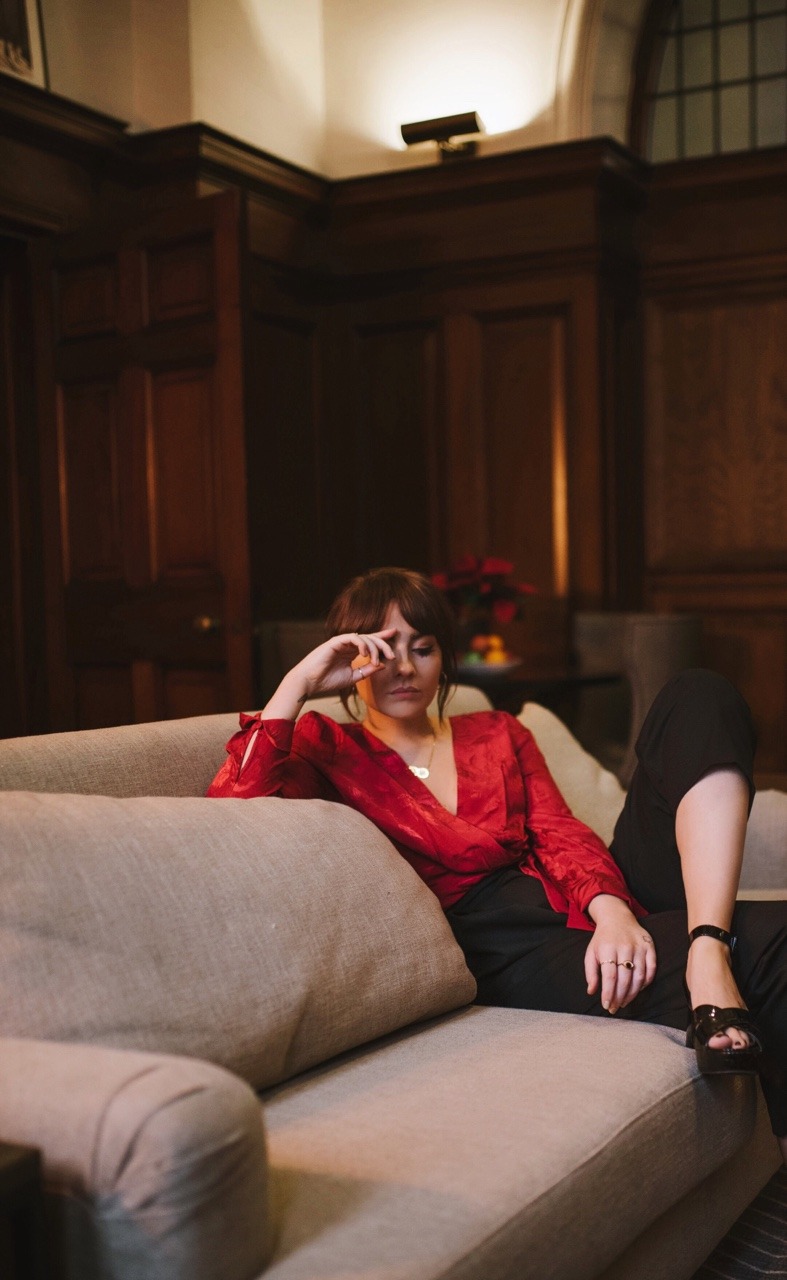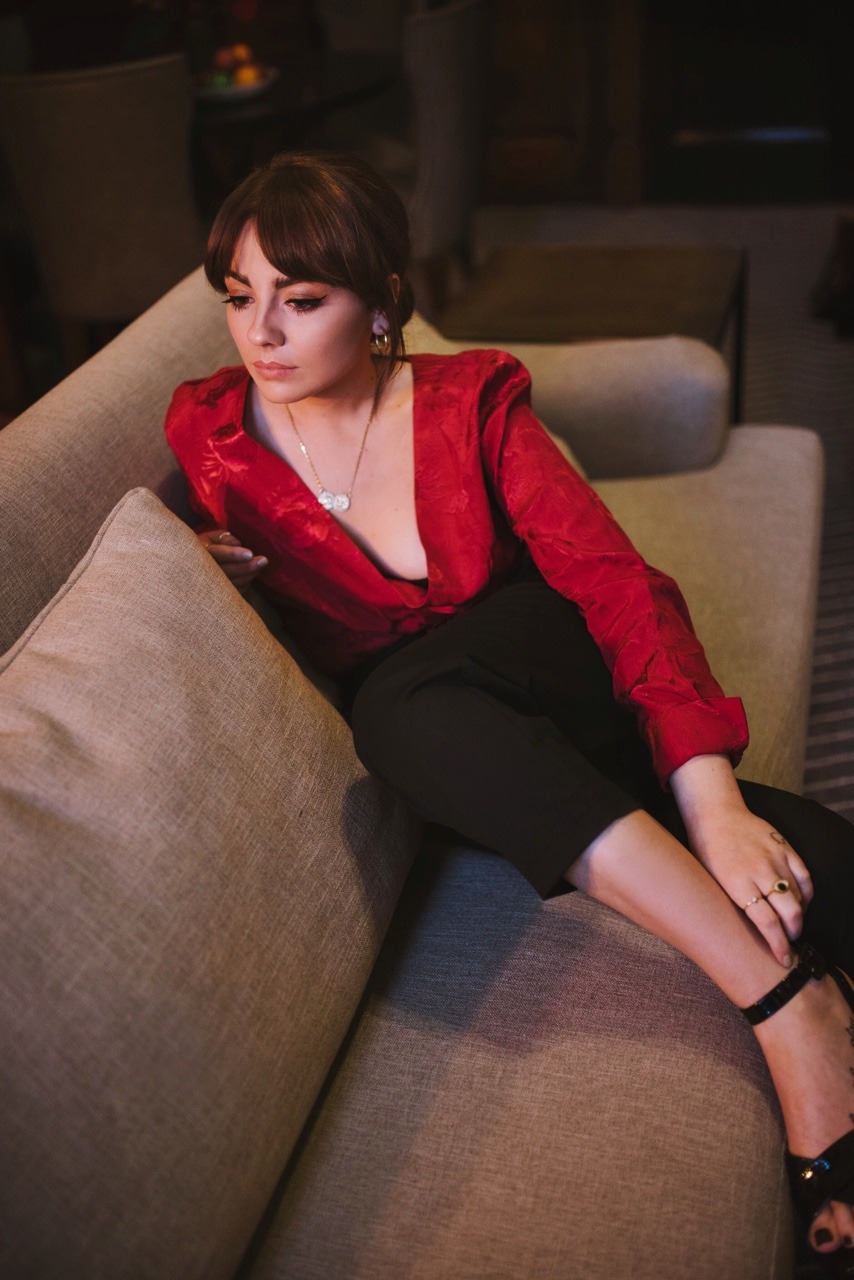 I love the colour red all year round – it's just as appropriate and dazzling in summer as it is on Christmas day. It's just a showstopper of a colour, and one that I return to when I want to feel my best, or make an impression. I'd definitely wear this blouse on holiday with a pair of vintage Levi shorts – it's certainly not one of those pieces that I feel like I'll have to stuff away after December! I opted for some platform heels as I find heels in general to be the most flattering with this style of mensy trouser – not that you can tell all that well, what with me being say down and all, but I have featured them a few times before on here…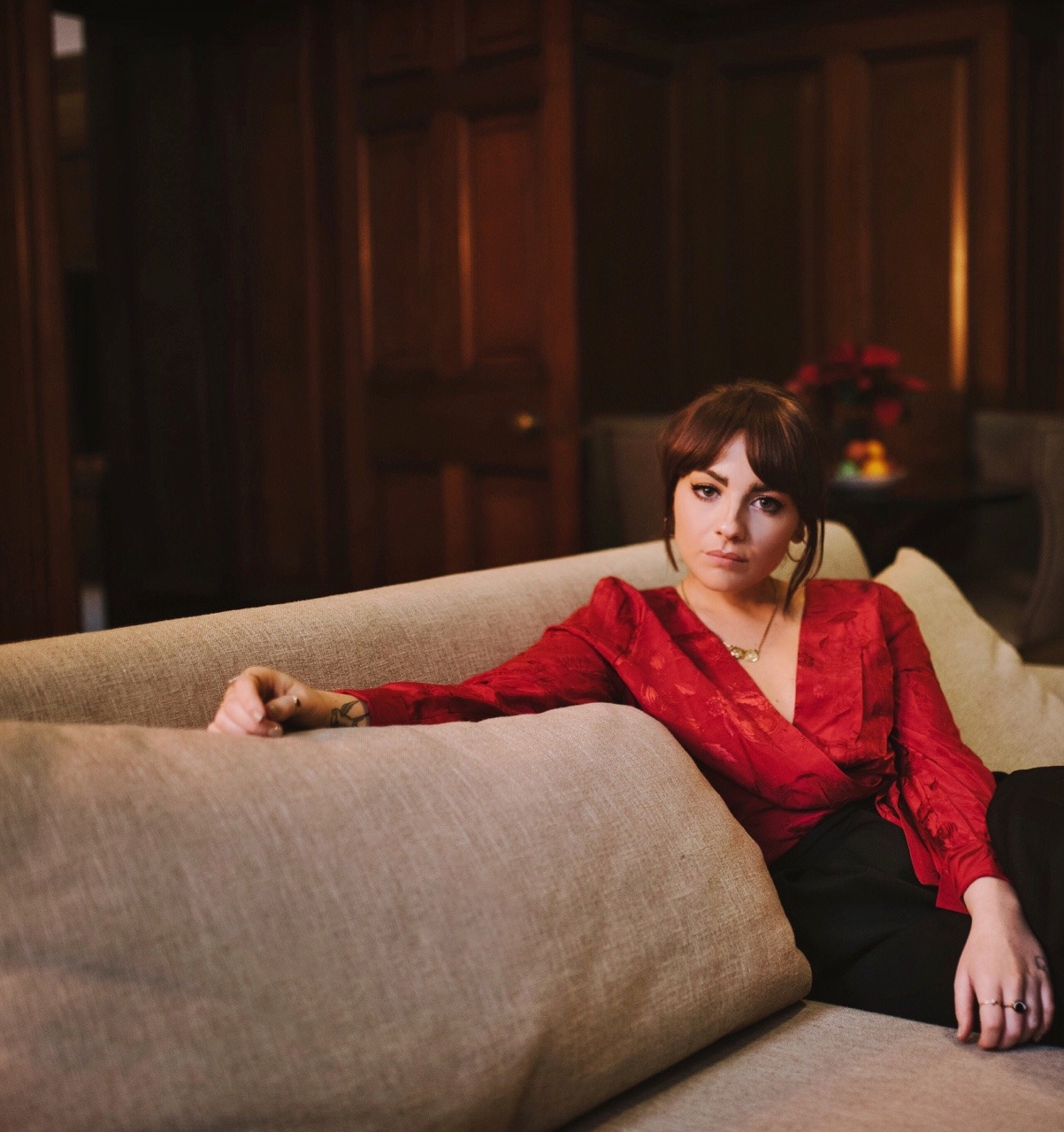 You might have seen them in my polka dots for party season post that I did not too long ago – I found them in the Topshop sale, and immediately snapped up two pairs because I find good black trousers really difficult to come across. It's hard to find ones that both nip you in at the waist and remain baggy on the legs at the same time, so it's worth investing when you find a pair that automatically make you feel great the moment you step into them.
I hope you enjoyed this post – there will be plenty more coming over the weekend and into next week too! I am currently a little ball of Christmas stress, sat at my laptop with an array of snacks, desperately trying to get everything finished in time for the Christmas break! It's been the most hectic couple of weeks imaginable, but I have a feeling the break will be even more sweeter because of it… 
Alice x
---
Photography by Adriana
Location, The Principal Hotel – Manchester
Blouse c/o – And Other Stories | Trousers – Topshop (sold out/similar here) | Heels – ASOS (old/similar here)
SHOP THE LOOK