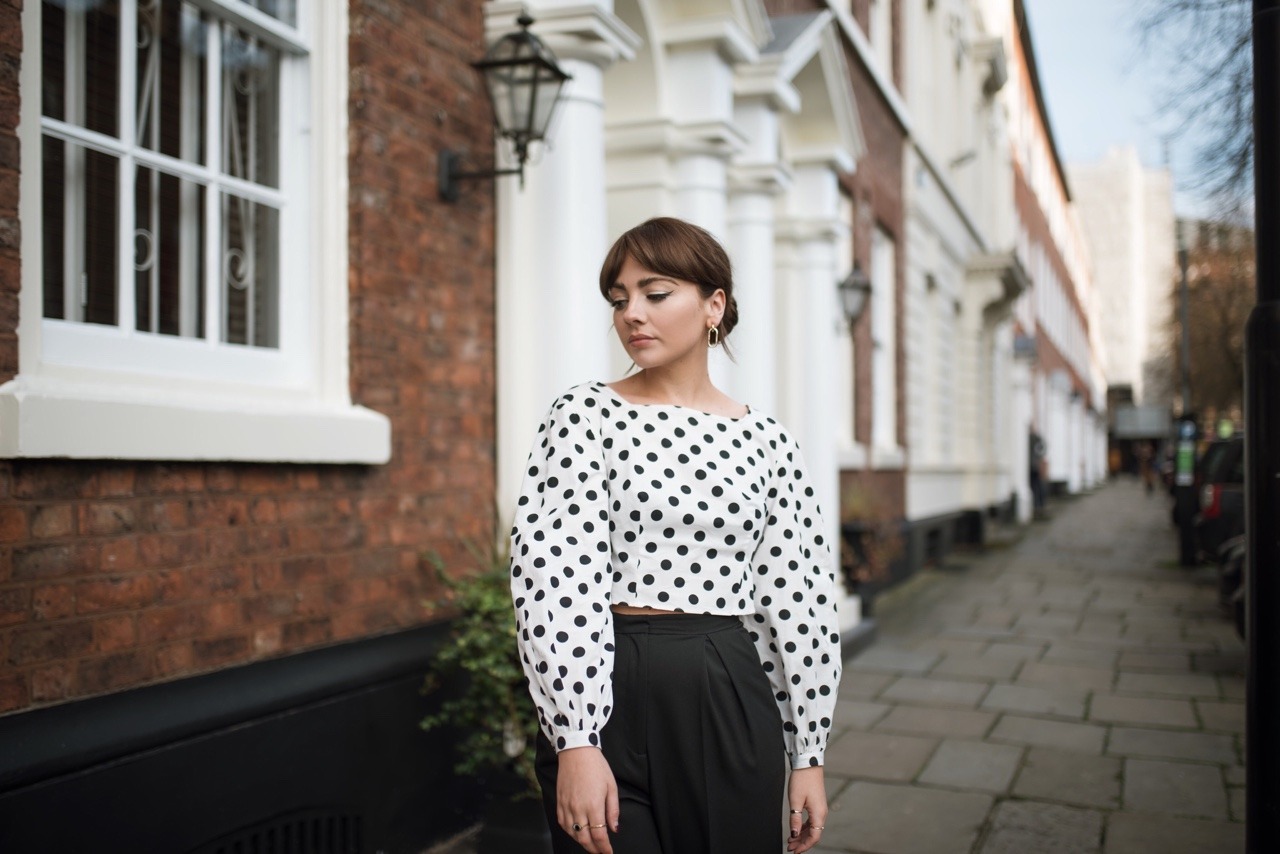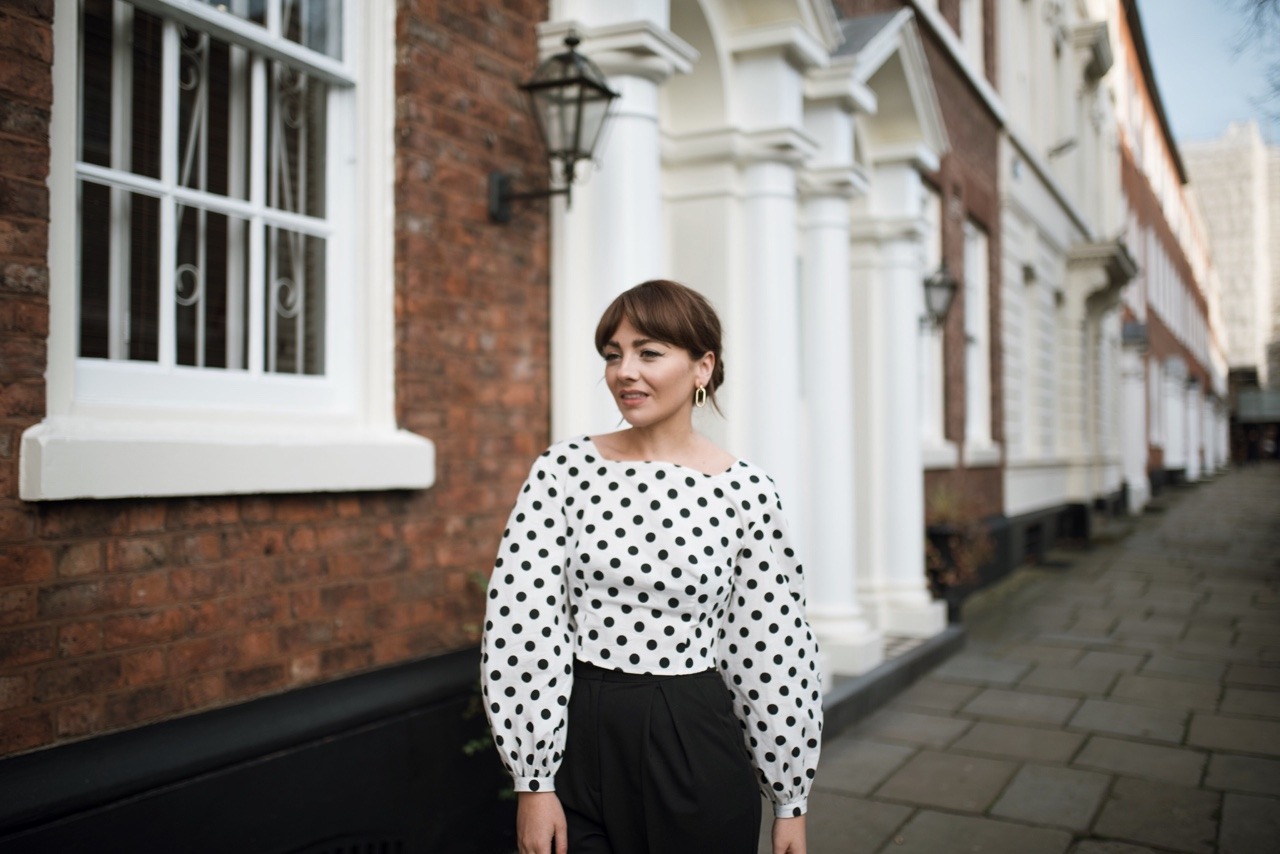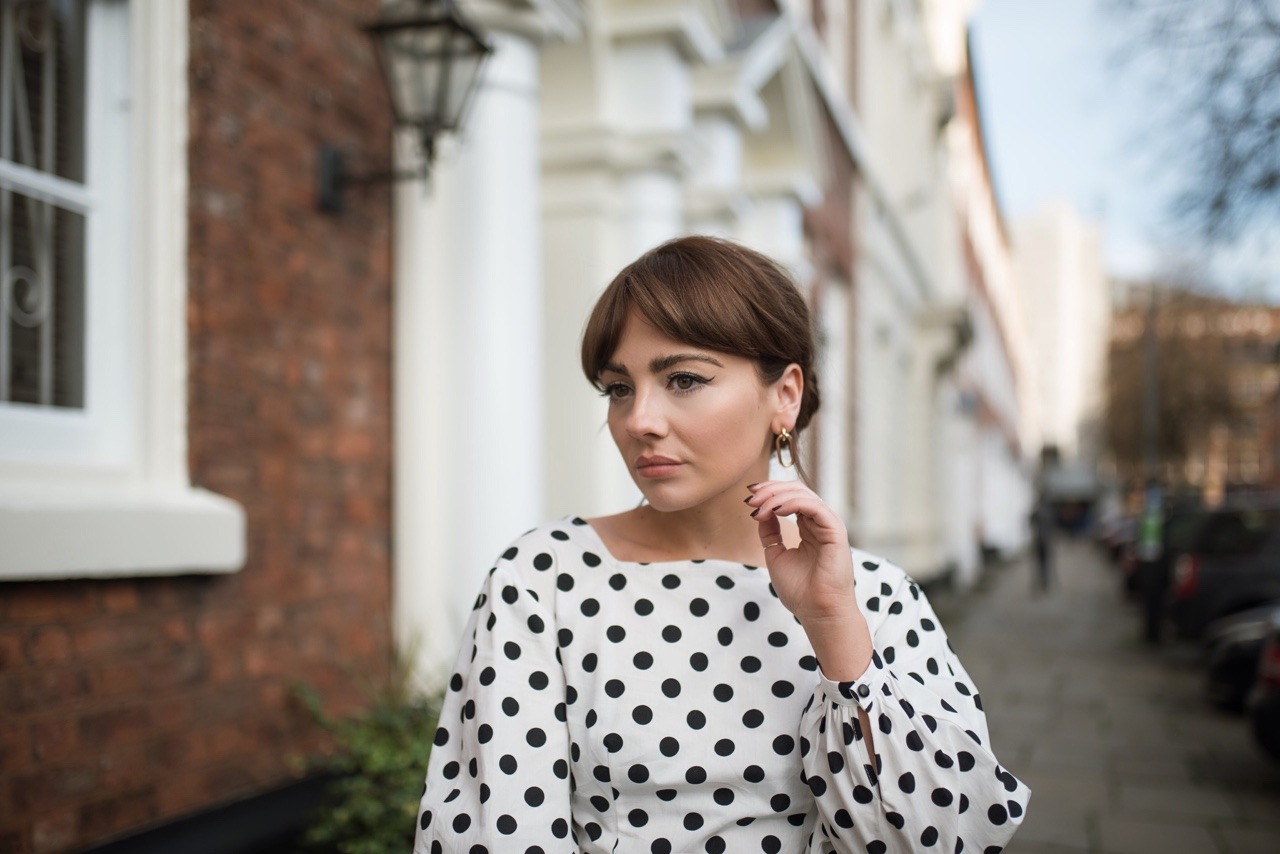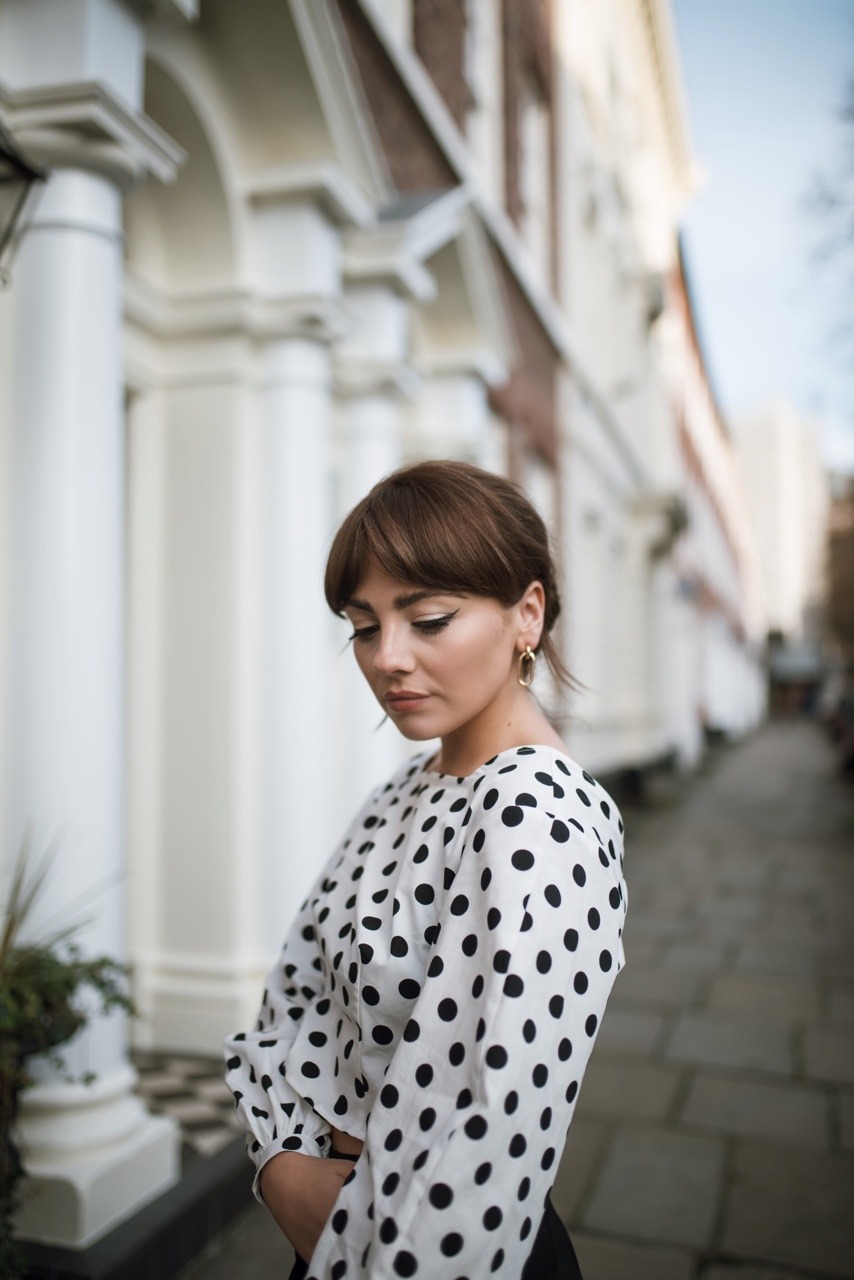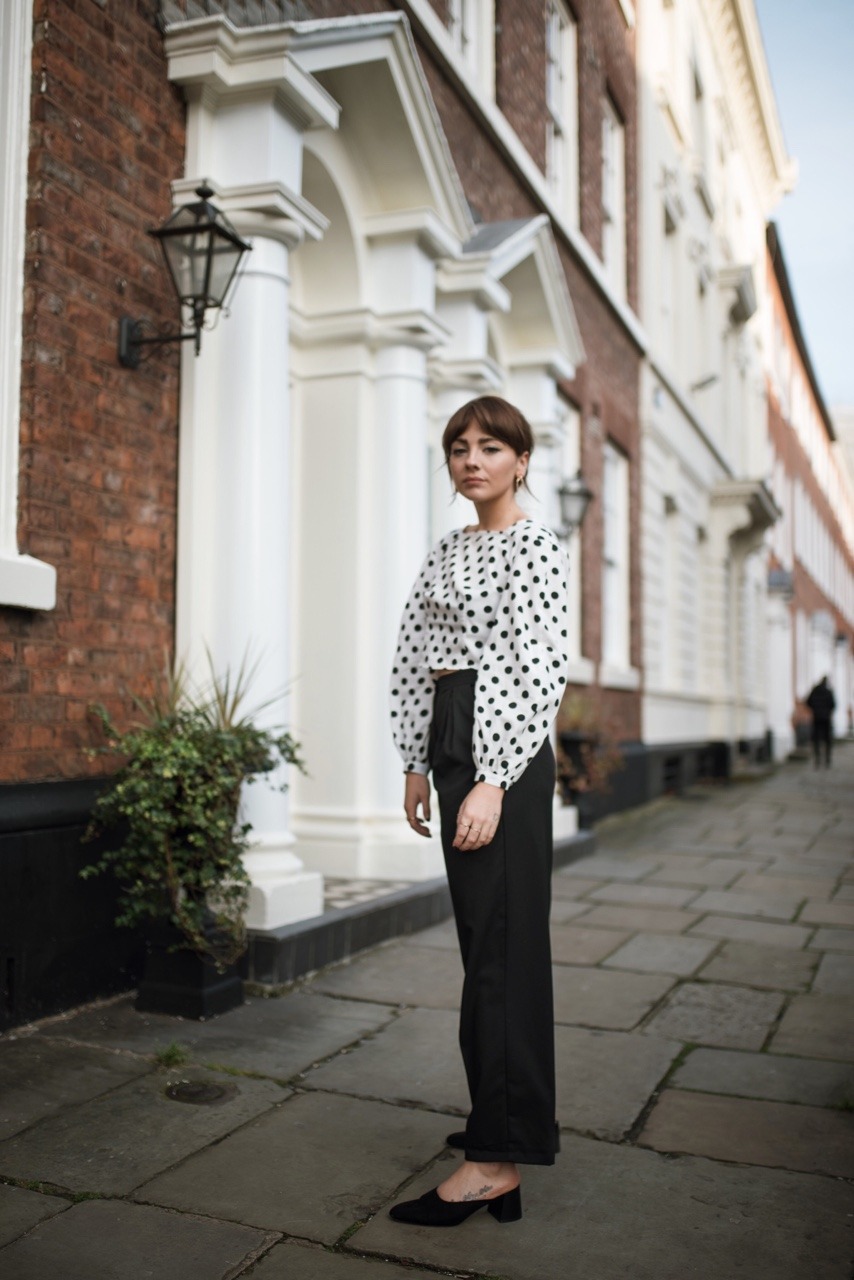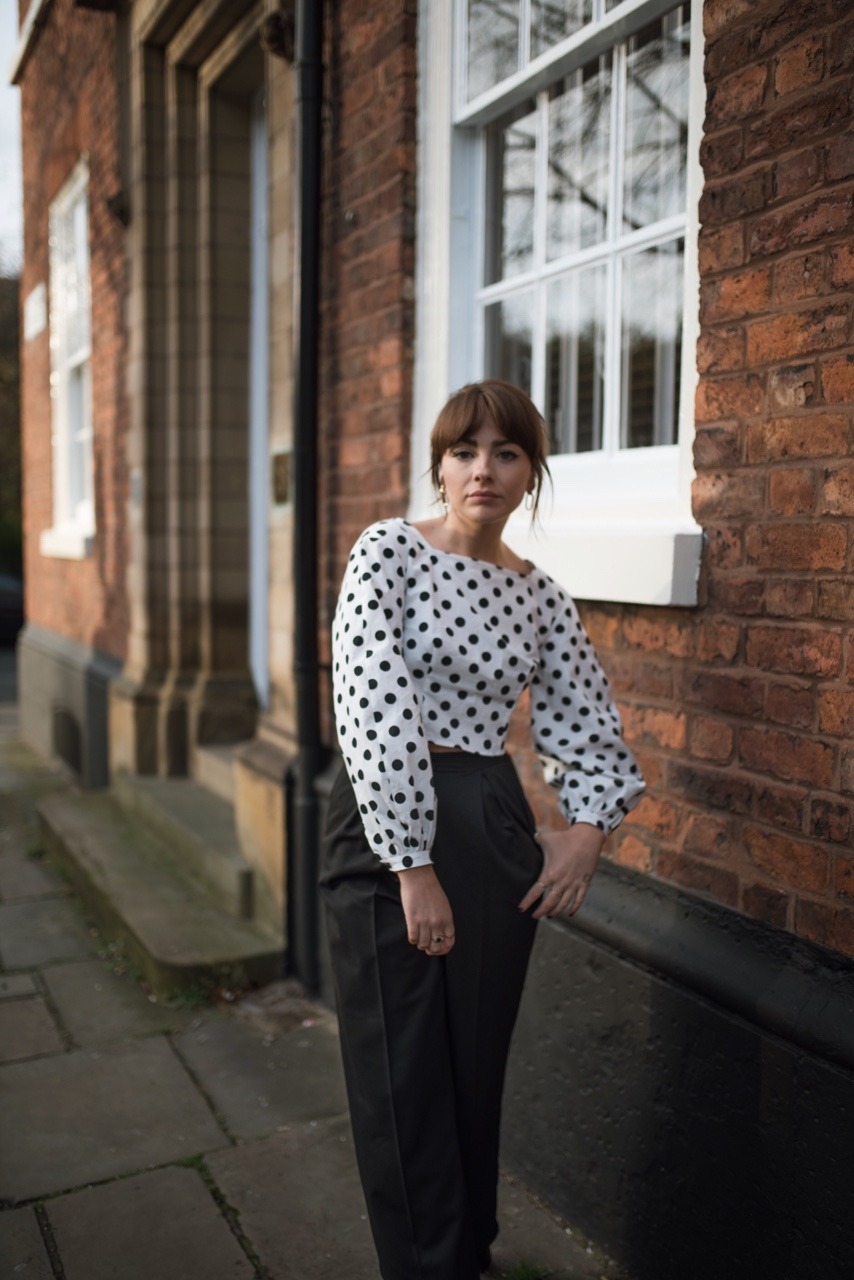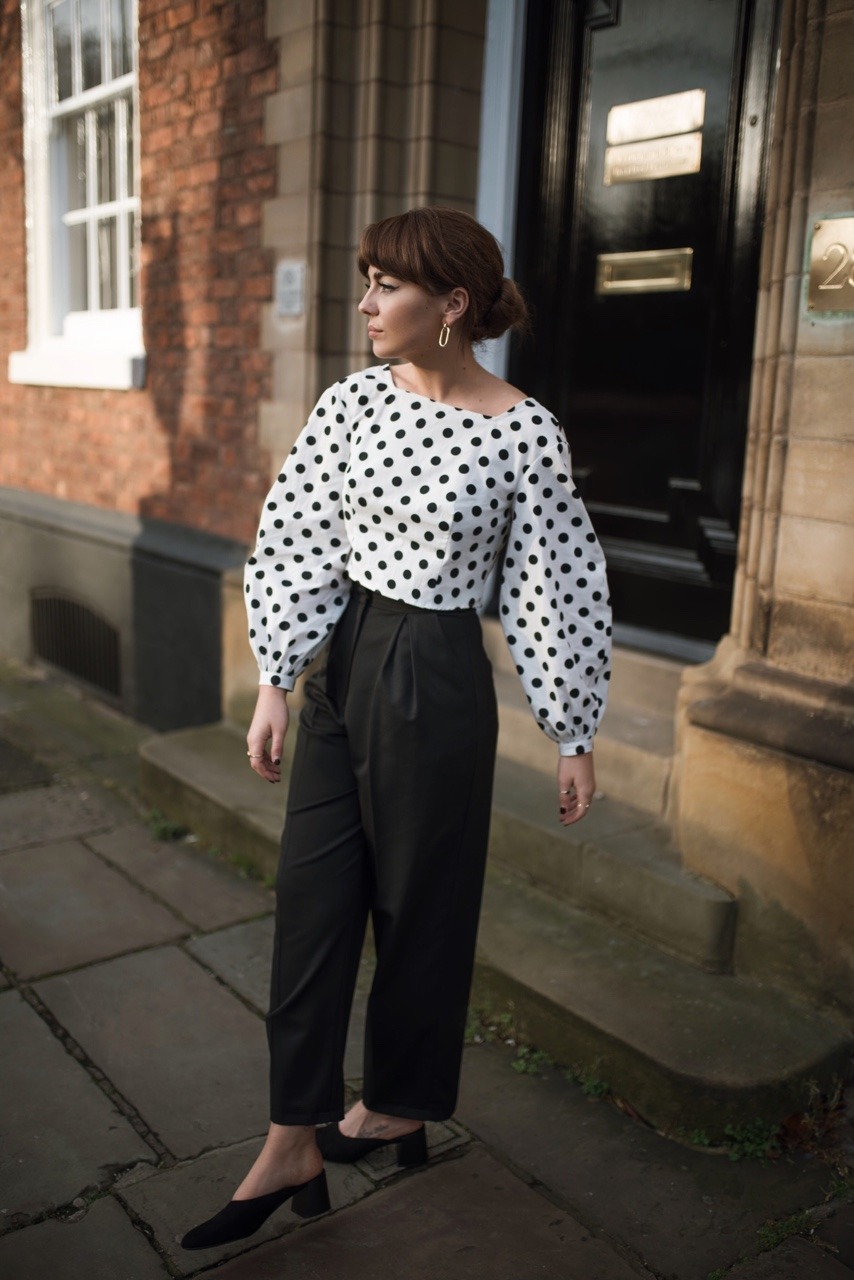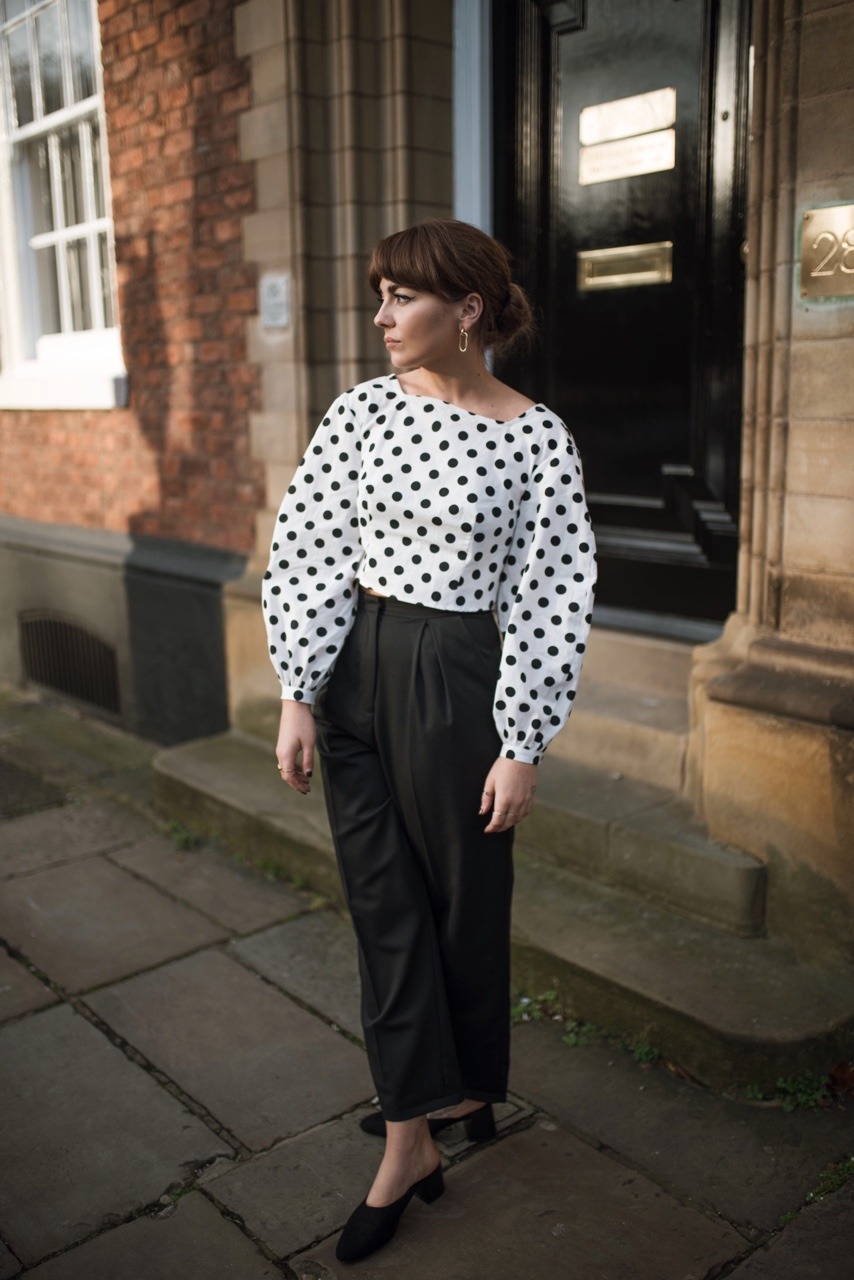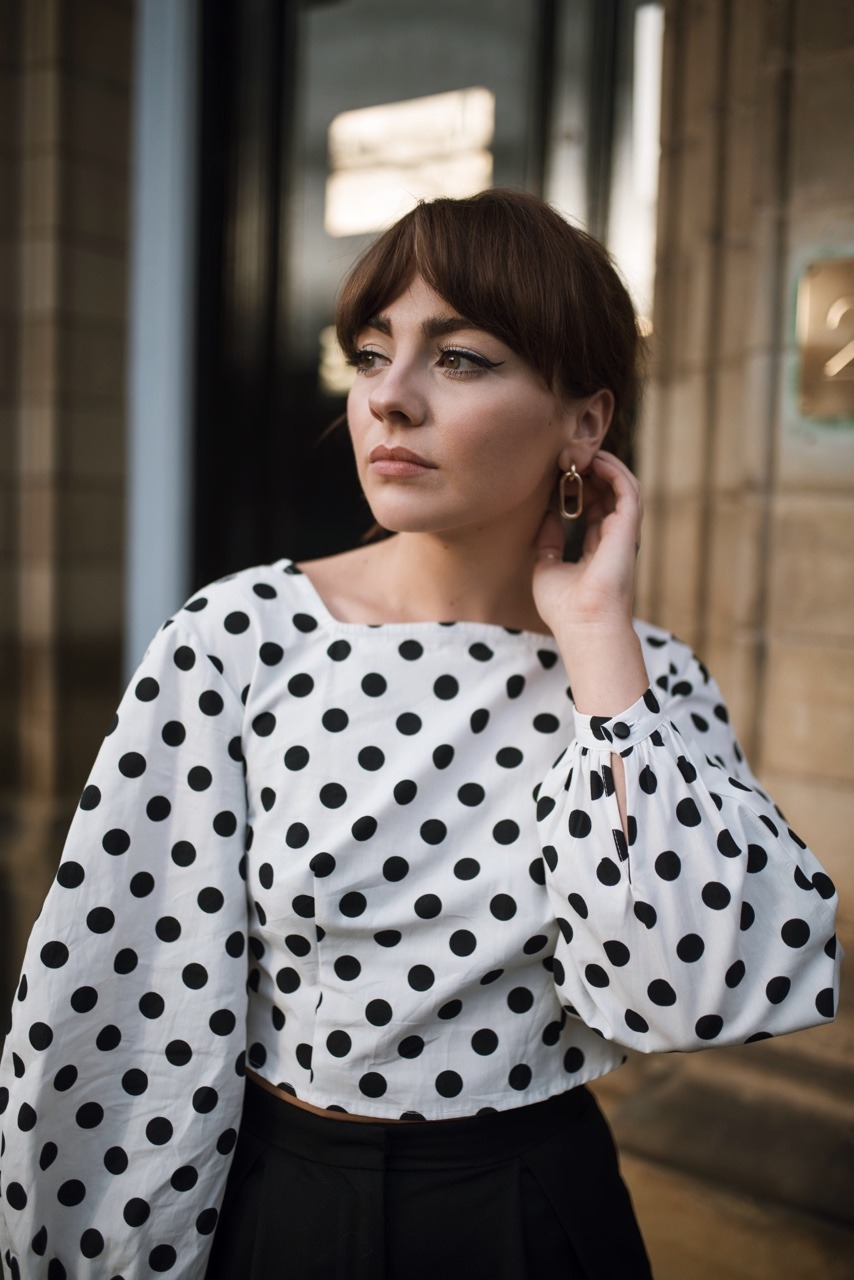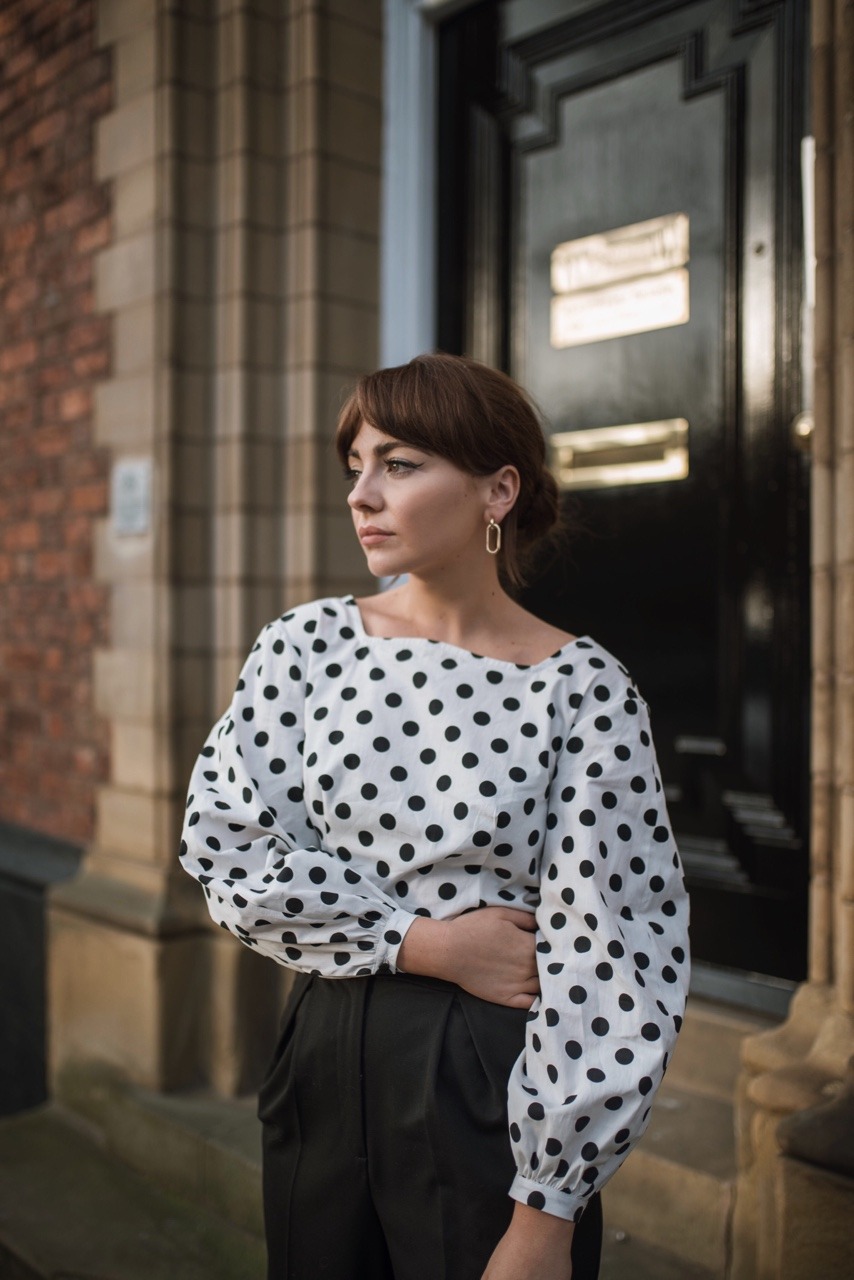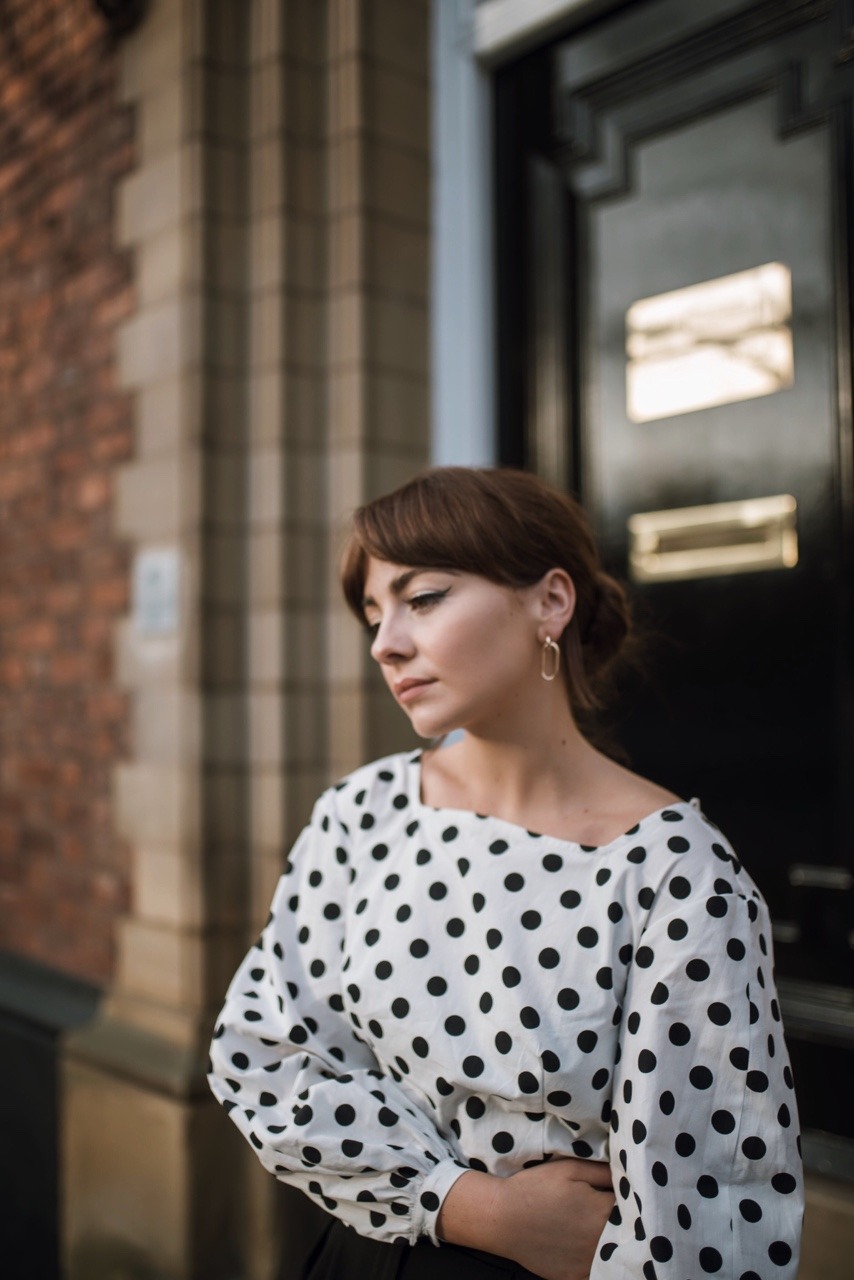 It's the time of year when the high street is throwing an array of shimmery, sequinned goodness our way and we start to feel the self control leaving our bodies. It's really easy to fall into the trap of buying anything with a metallic thread running through it – I for one have been majorly guilty of this over the years, but have vowed to do things a little differently this time. I really want to just invest in pieces that I can wear all year round, and make them seasonally appropriate with the simple switch up of accessories. This isn't me being a big old scrooge and warning you off all the classic party-wear attire, but rather just advocating another way in which you could make your current wardrobe work for the festivities ahead…
Polka dots and masculine black trousers are a great place to start – they are pieces that many of us will already have in our wardrobes, and pieces that happen to create the perfect juxtaposition when paired together. Polka dots are very playful as far as patterns tend to go, whereas tailored trousers tend to be quite stern and traditional. Throw them together and you have yourself a fail-safe combination for any kind of event. What's perfect about this look is that I can really dress it up with accessories for an ultimate chic look, or I can keep it simple and laid back with a pair of black suede mules as shown above.
There's a few easy ways to elevate any simple party-wear look at this time of year – these have been tried and tested by me over the years, and they really come in handy when you're in a rush to get out the door…
AS GOOD AS GOLD – simply add gold accessories to take your look up a notch. Whether it's some statement earrings or layered rings, gold accessories are guaranteed to turn heads.
FAUX FUR UNTIL YOUR HEART'S CONTENT – throw on some glamorous faux fur and it's the easiest way to look festive and feel stylish at the same time. It's also guaranteed to keep you warm so that your party outfit doesn't have to…
REACH FOR ROUJE – I always keep a red lipstick ready to go in any handbag that I take out with me. It's my secret weapon for when I find myself in a spontaneous night out situation whilst feeling drastically underdone. A red lip will instantly make you feel right at home… 
Alice x
---
Photography by Adriana
Blouse – Topshop | Trousers – Topshop | Shoes – Mango | Earrings – Pamela Wool
SHOP THE LOOK