I really hope you've all been well (wherever you are in the world)! I feel like I'm slowly easing myself back into social situations and starting to get a bit more excited about the year ahead. I know things still feel quite uncertain at the moment but something that's really helped me is making a little list of things I can look forward to over the next few months – even if they don't end up happening…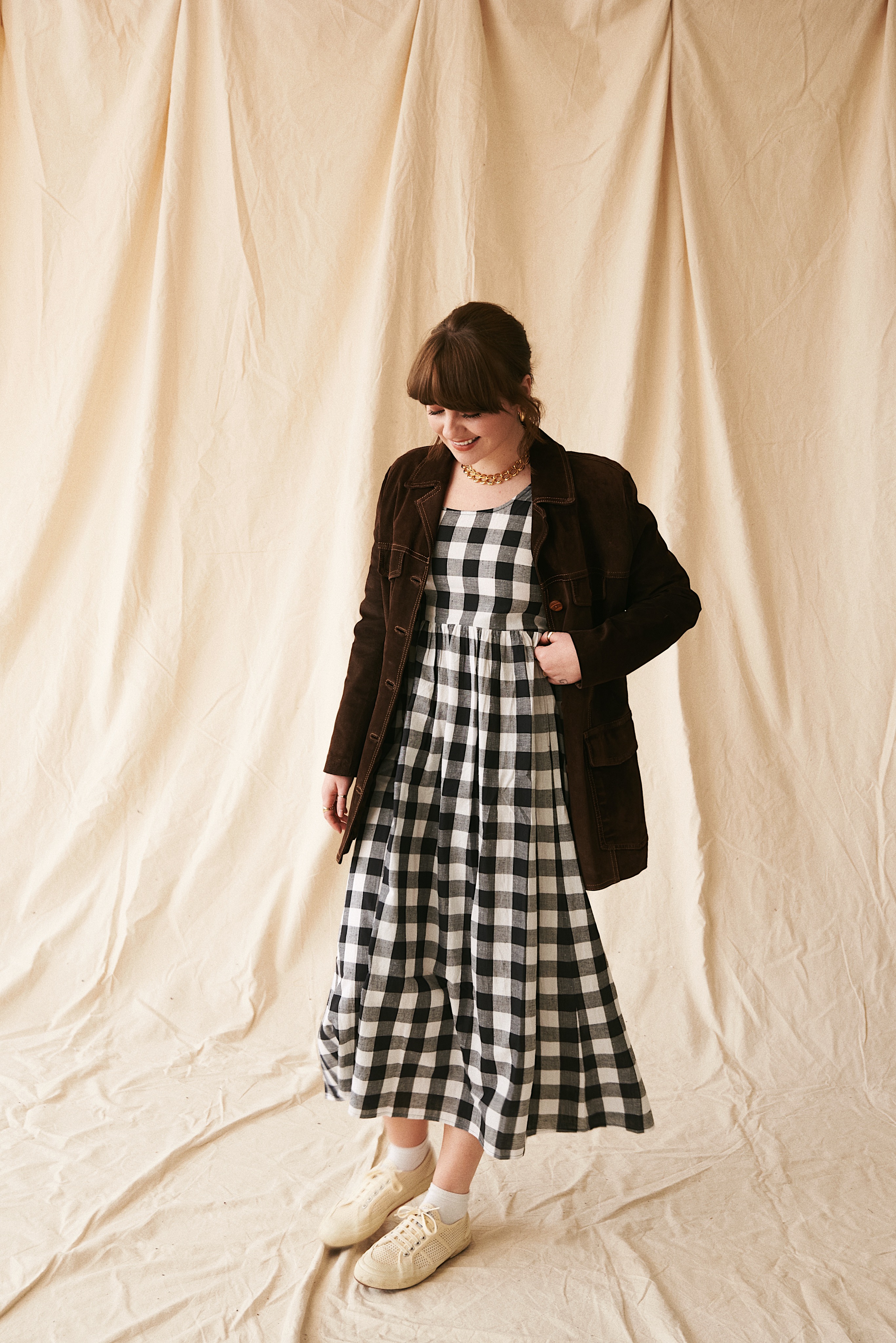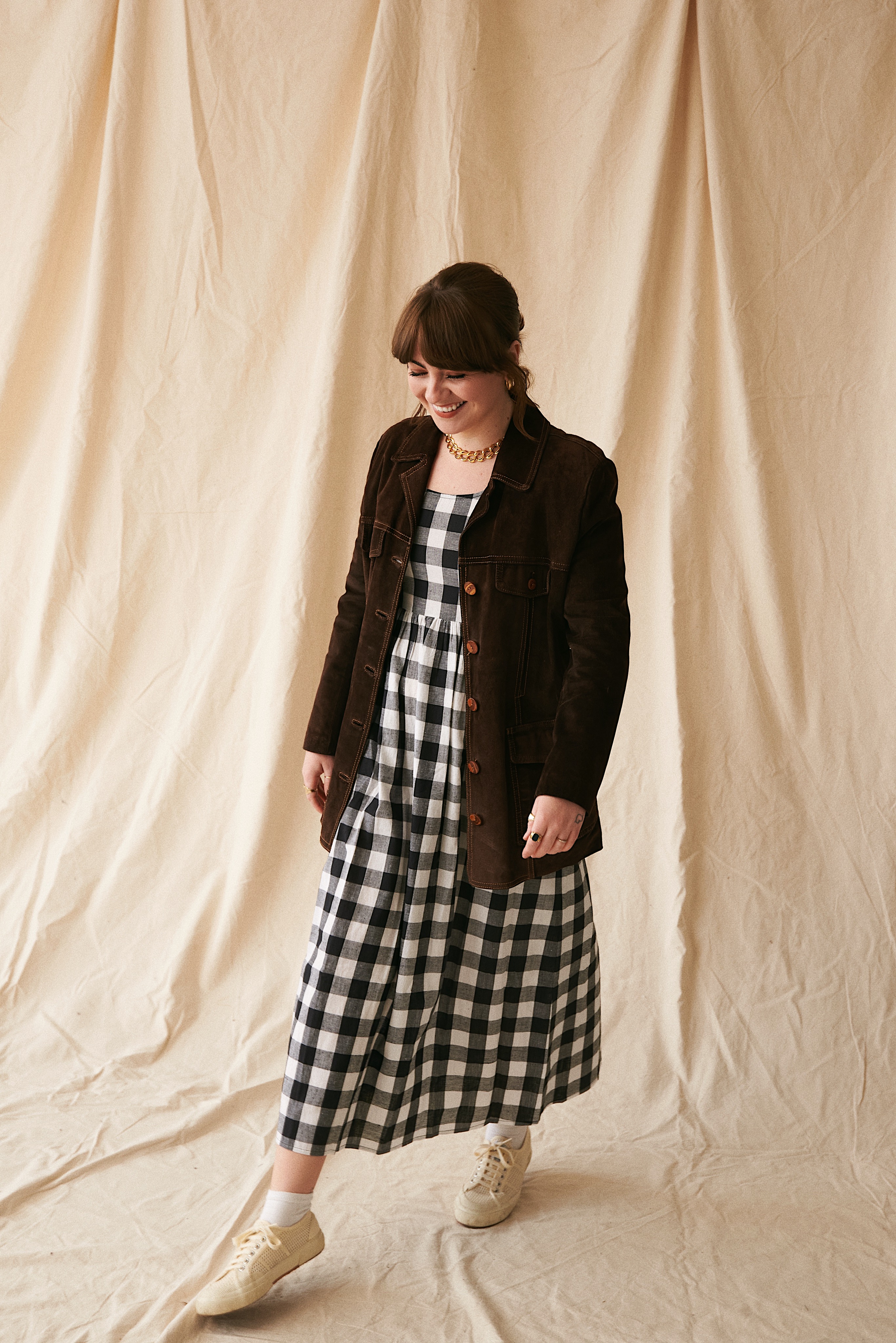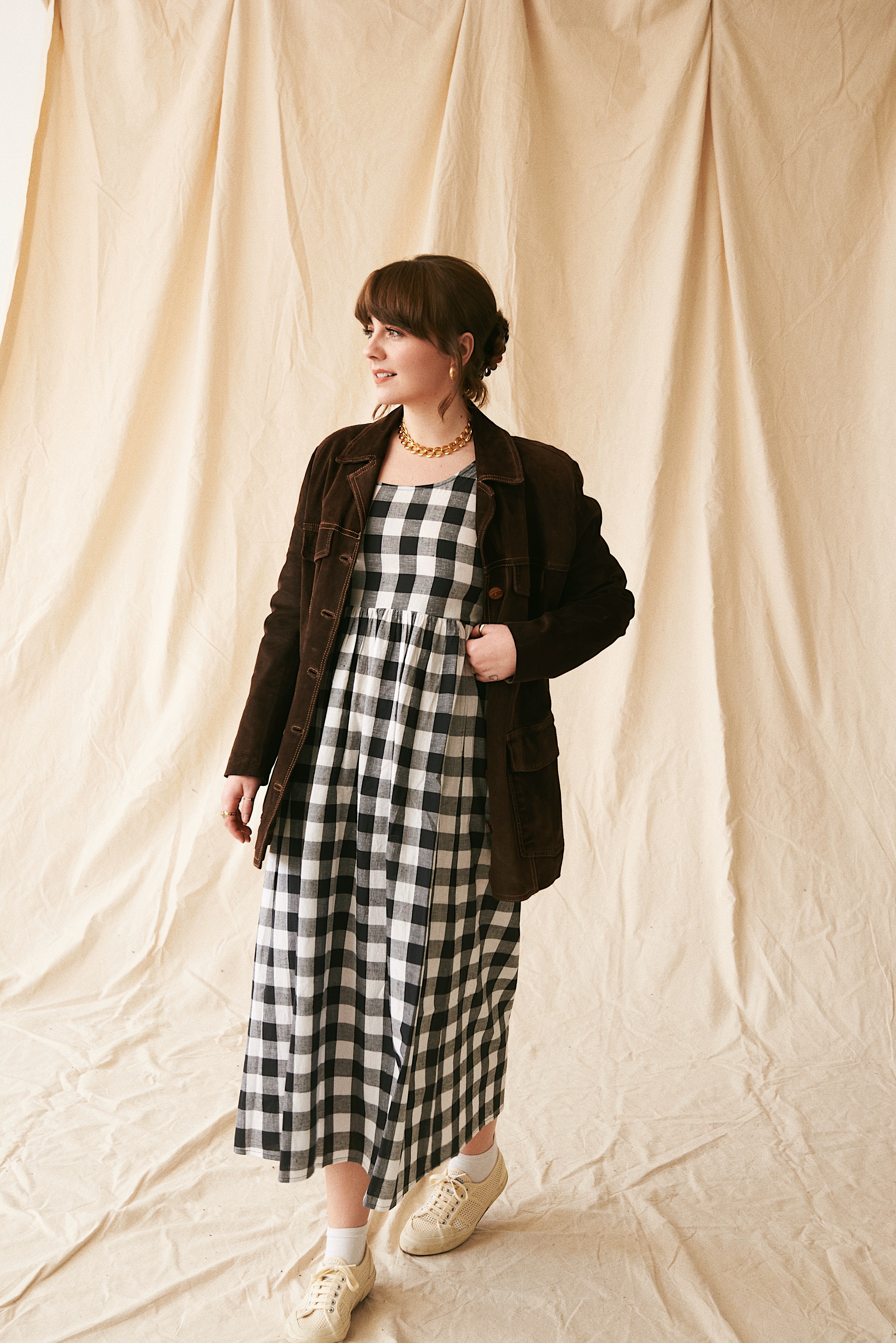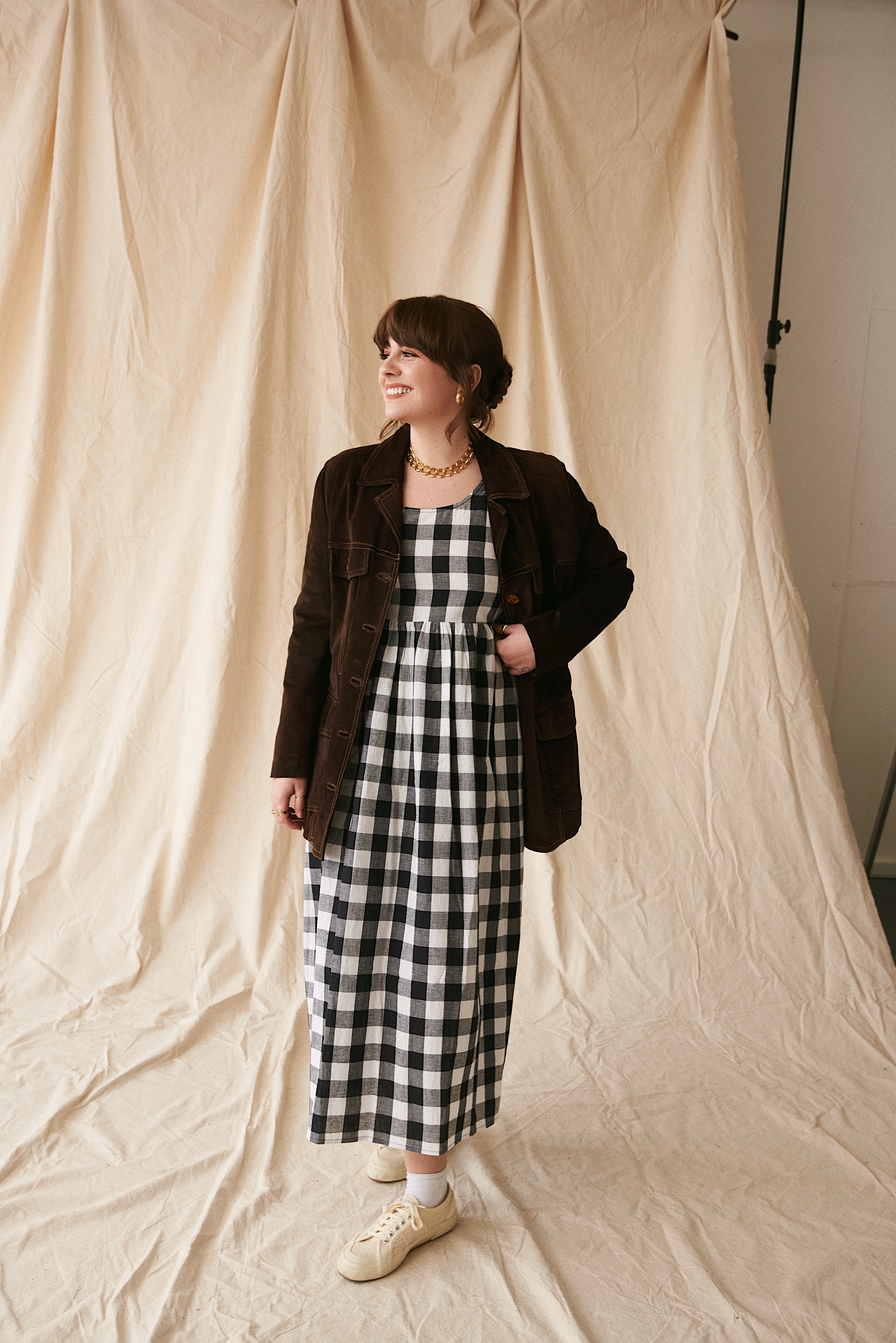 A few things I'm looking forward to this year… 
Celebrating my birthday! It's the last one in my Twenties and I think it will feel all the more special after the craziness of the past twelve months. I have no idea how I'll celebrate just yet but I'm a July baby which is always such a fun time of year to celebrate anything. It also falls after the infamous June 21st date so I feel as though the world could potentially be my oyster. All I know is that I want to dress up and eat fancy cake! Anything else is a bonus… 
I really hope I get the chance to swim in the sea at some point but I'm also trying to be realistic and not get my hopes up too much. It would be amazing to get away somewhere towards the end of summer if it's safe to do so, but until it is, I'll be living variously through Pinterest… 
I'm looking forward to getting vaccinated! And I'm someone who hates needles. I just can't wait shake off that feeling that I might infect someone wherever I go. I want to feel safe, and social, and generally just enjoy more freedom again. 
We are hoping to start house hunting later in the year which is very exciting indeed and feels very grown up. We are both over the whole renting thing and want to move a little out of the city centre and have a bit more room to breathe/grow into. We basically need to be out of our current flat by early next year, so it's exciting to think about where we might be by next summer. I'm very ready for a new adventure! And I'm very ready for a garden (and a puppy)…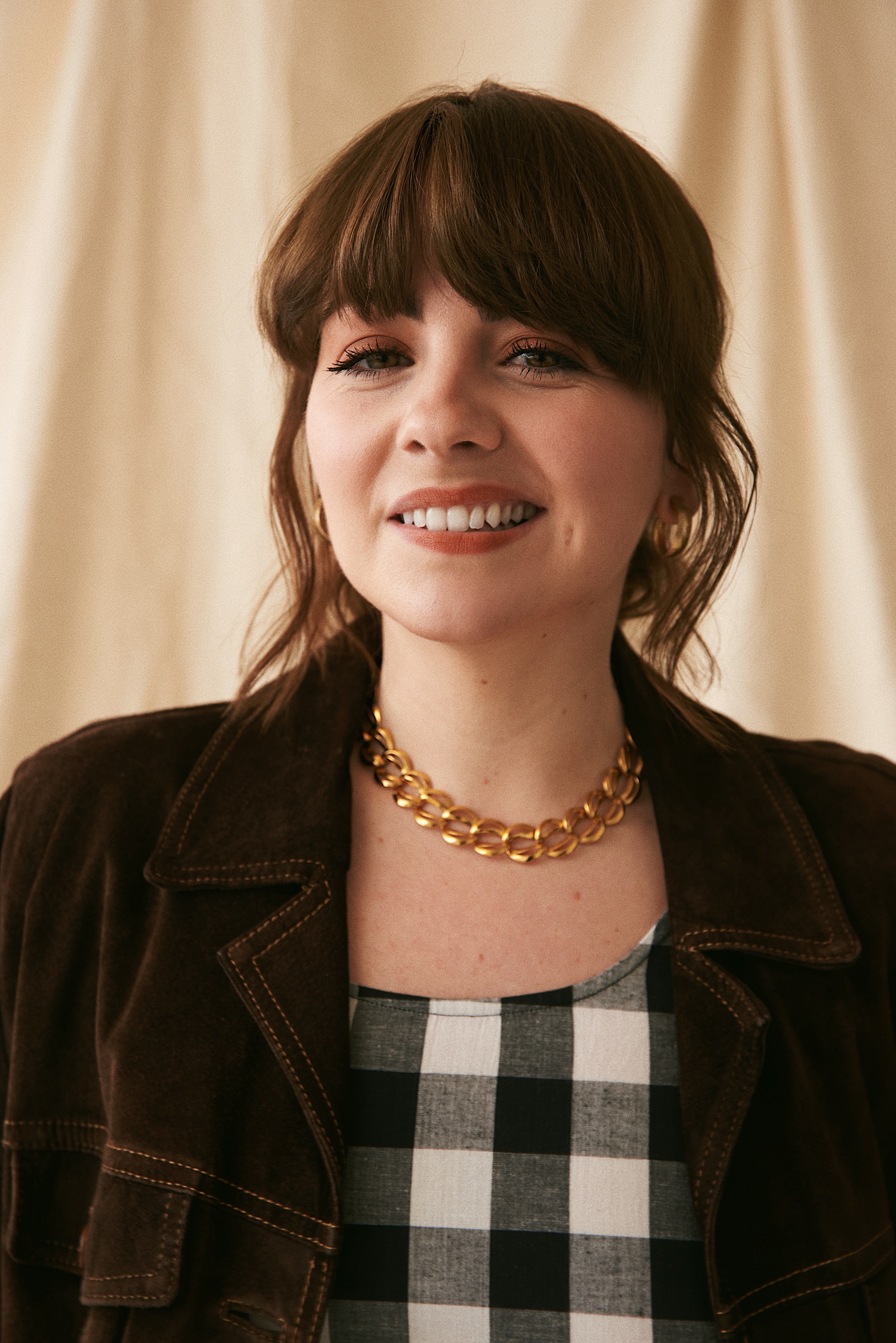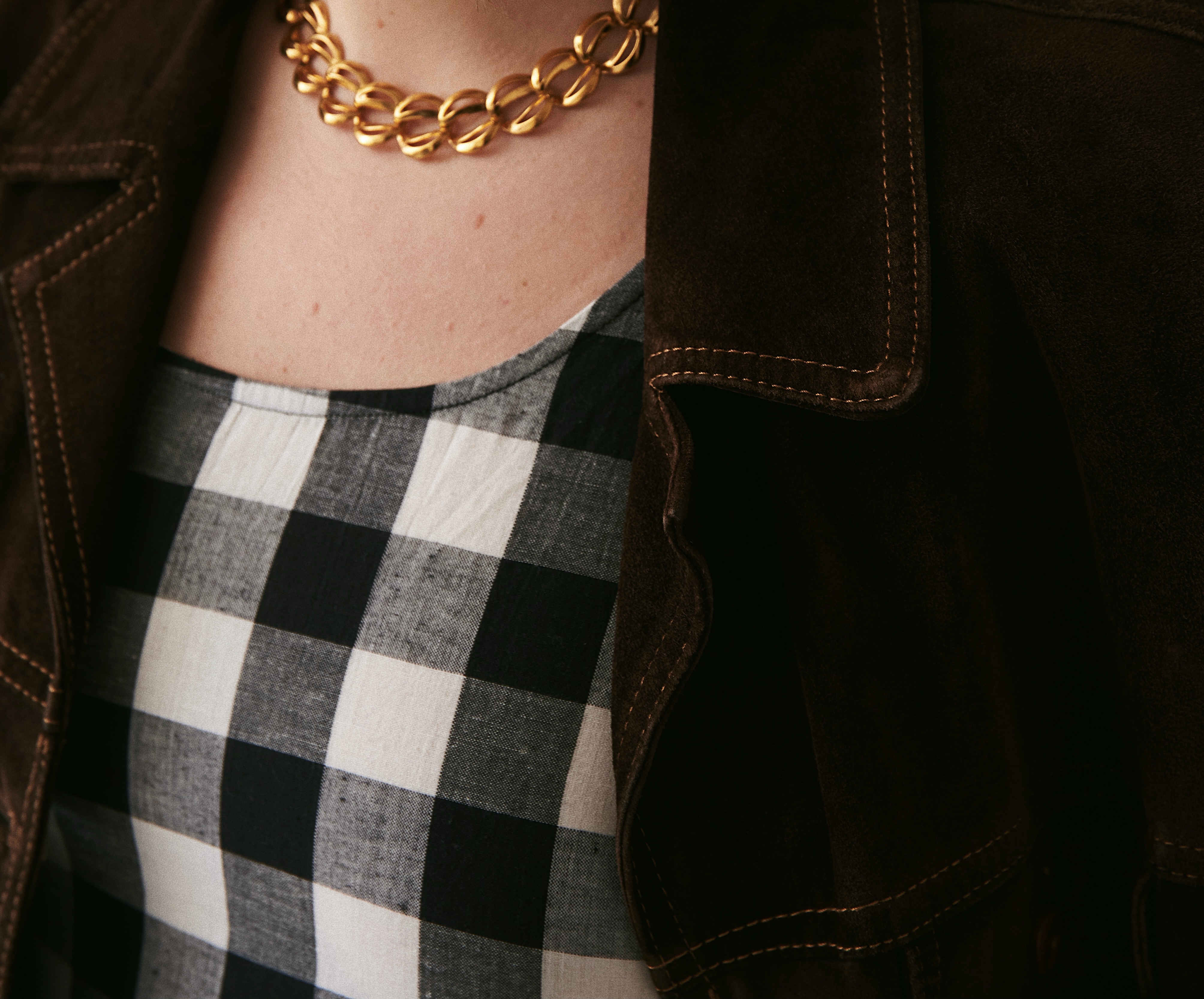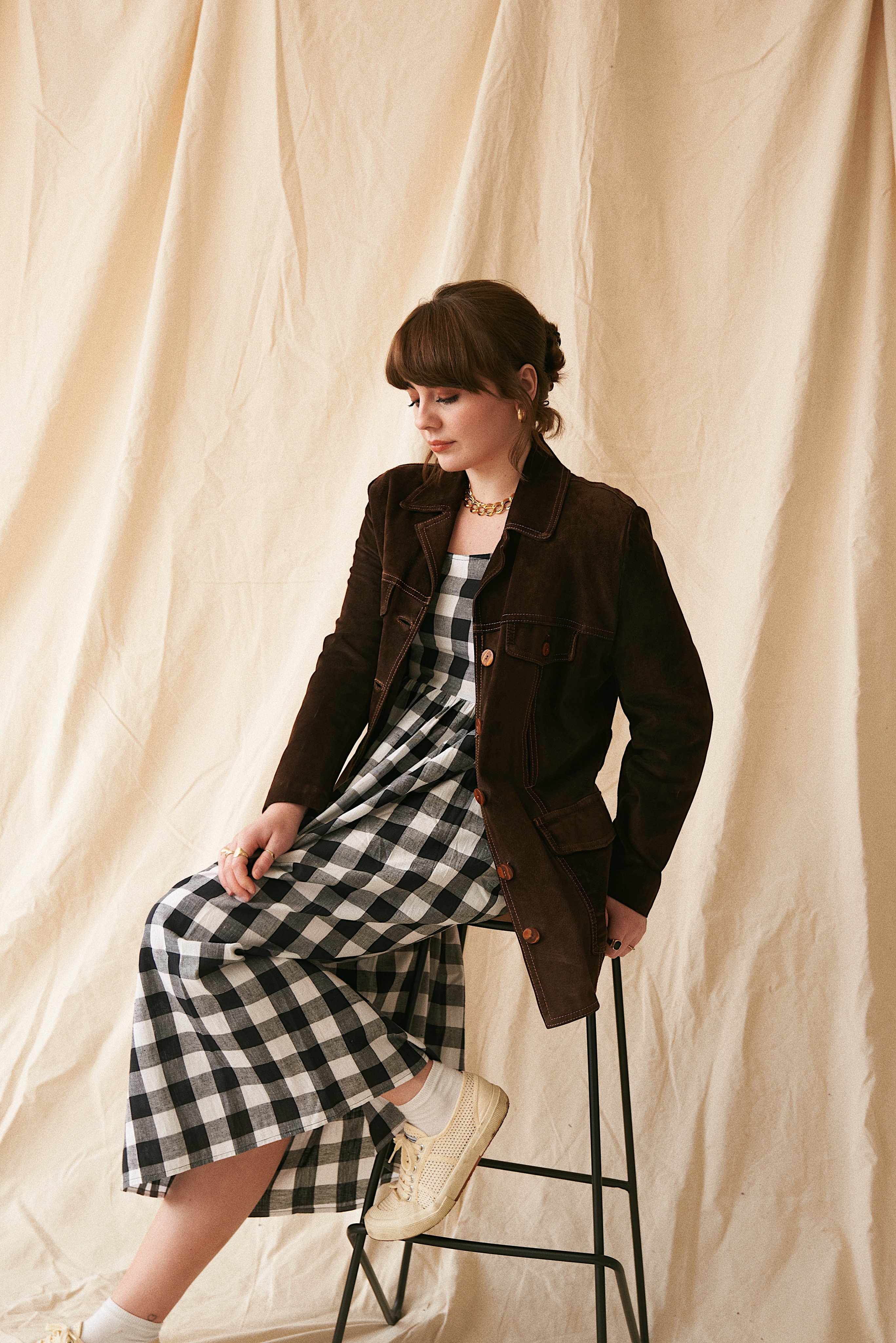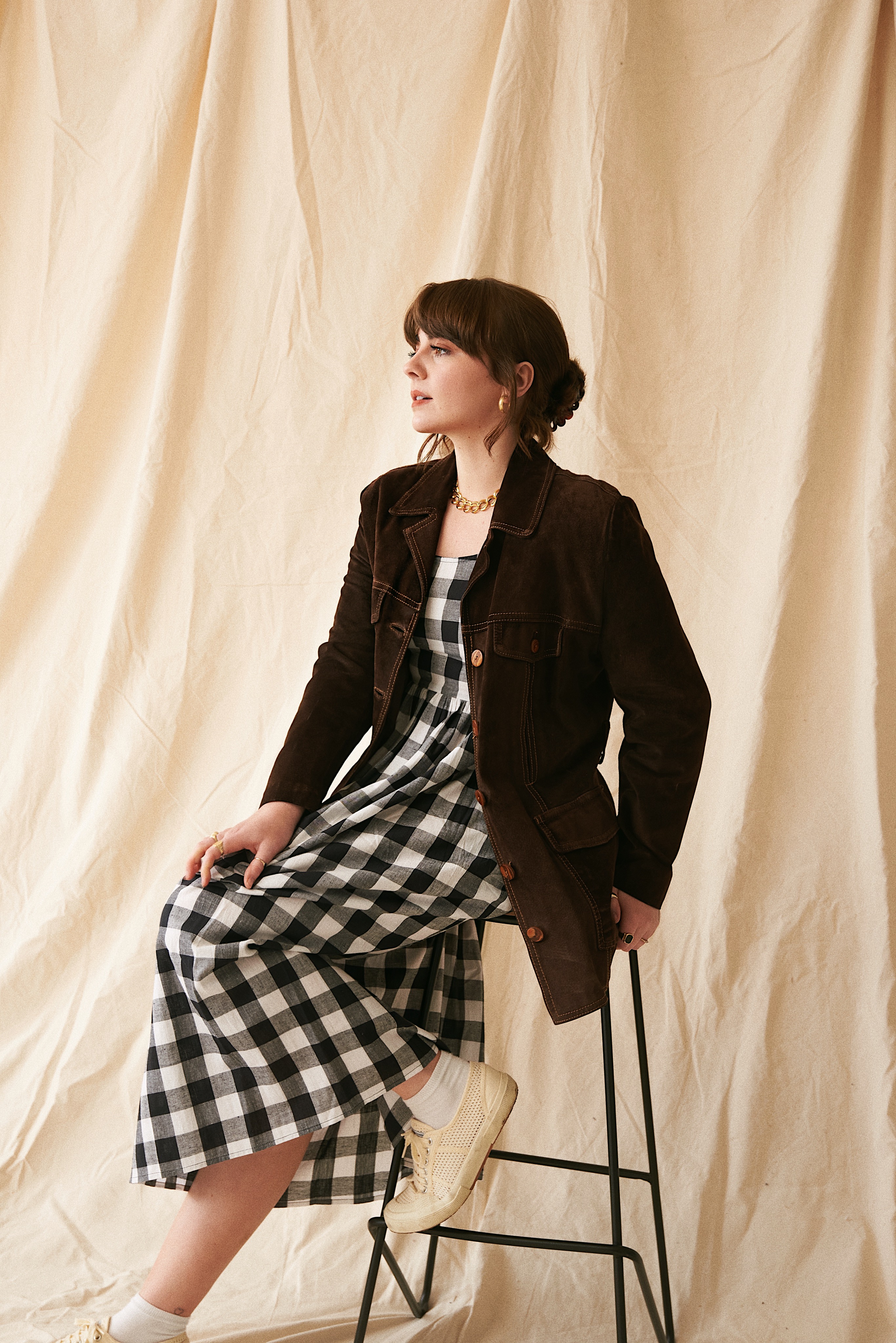 I'm also excited to enjoy my wardrobe again! Out in the real world. I've mentioned previously that I feel as though I've lost my spark a bit over the past year and a lot of that has to do with the fact that I started dressing like a blank canvas (boring loungewear and the same old oversized jumpers). I'm looking forward to falling back in love with styling outfits again, so with this in mind, I thought I'd talk you though a few spring staples that have been helping my find my feet…
First up, this gorgeous gingham dress from new sustainable brand Albaray – it's currently sold out but should be coming back in stock at some point so definitely keep your eyes peeled! It's such a classic piece for spring and will work for so many different occasions. I've mainly been wearing it with ankle socks & Superga, and then a little jacket thrown over the top on those cooler days. There's also a red gingham version if that's more your thing!
I love how this vintage brown suede jacket just tones down the whole look and makes it feel laid back – this is definitely the kind of look I'd wear to sit in a beer garden in town. The added chunky gold necklace just elevates everything. I love wearing a fancy necklace when I'm wearing casual/trainer style shoes. Party on the top but total comfort on the bottom for whatever the day ahead has in store…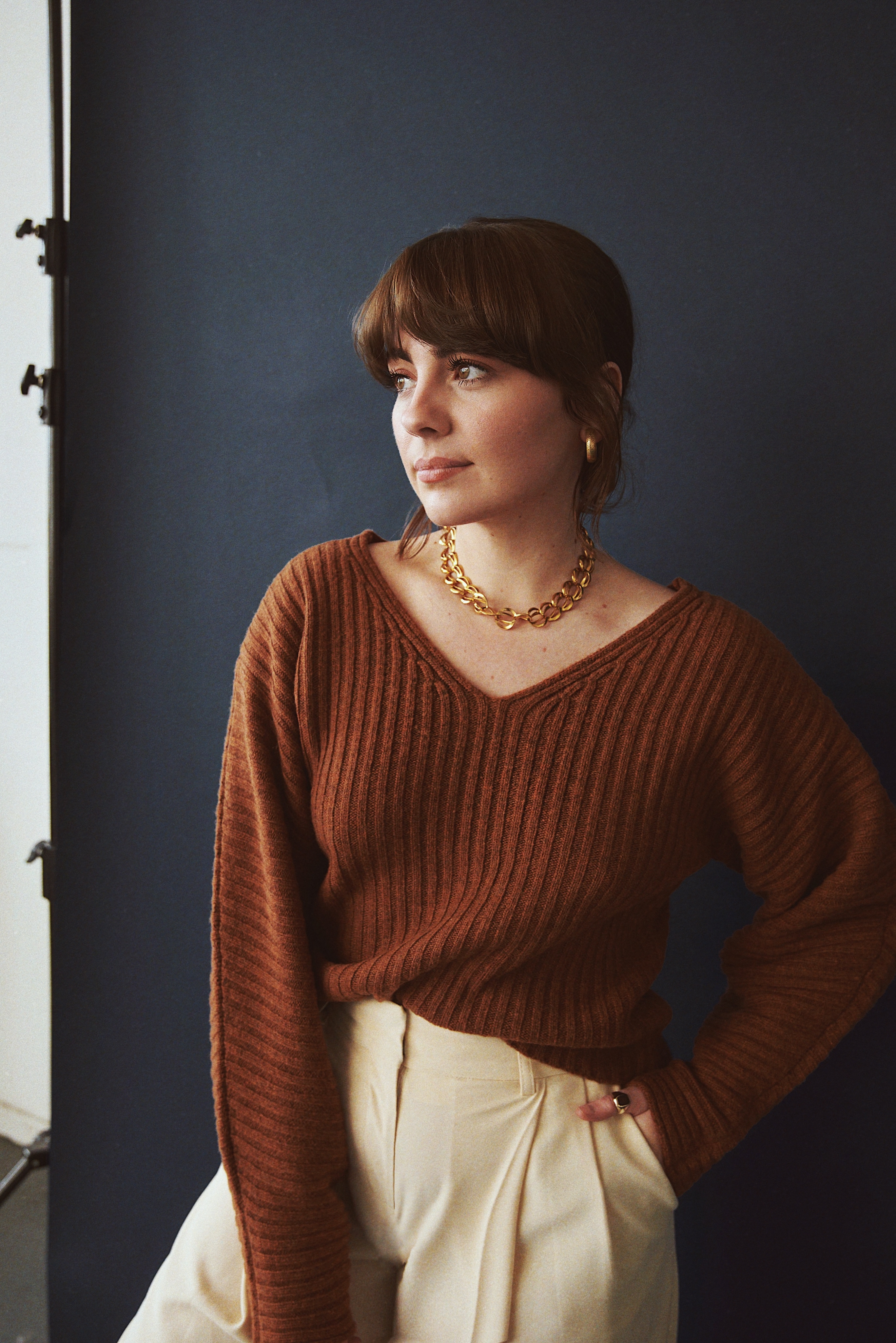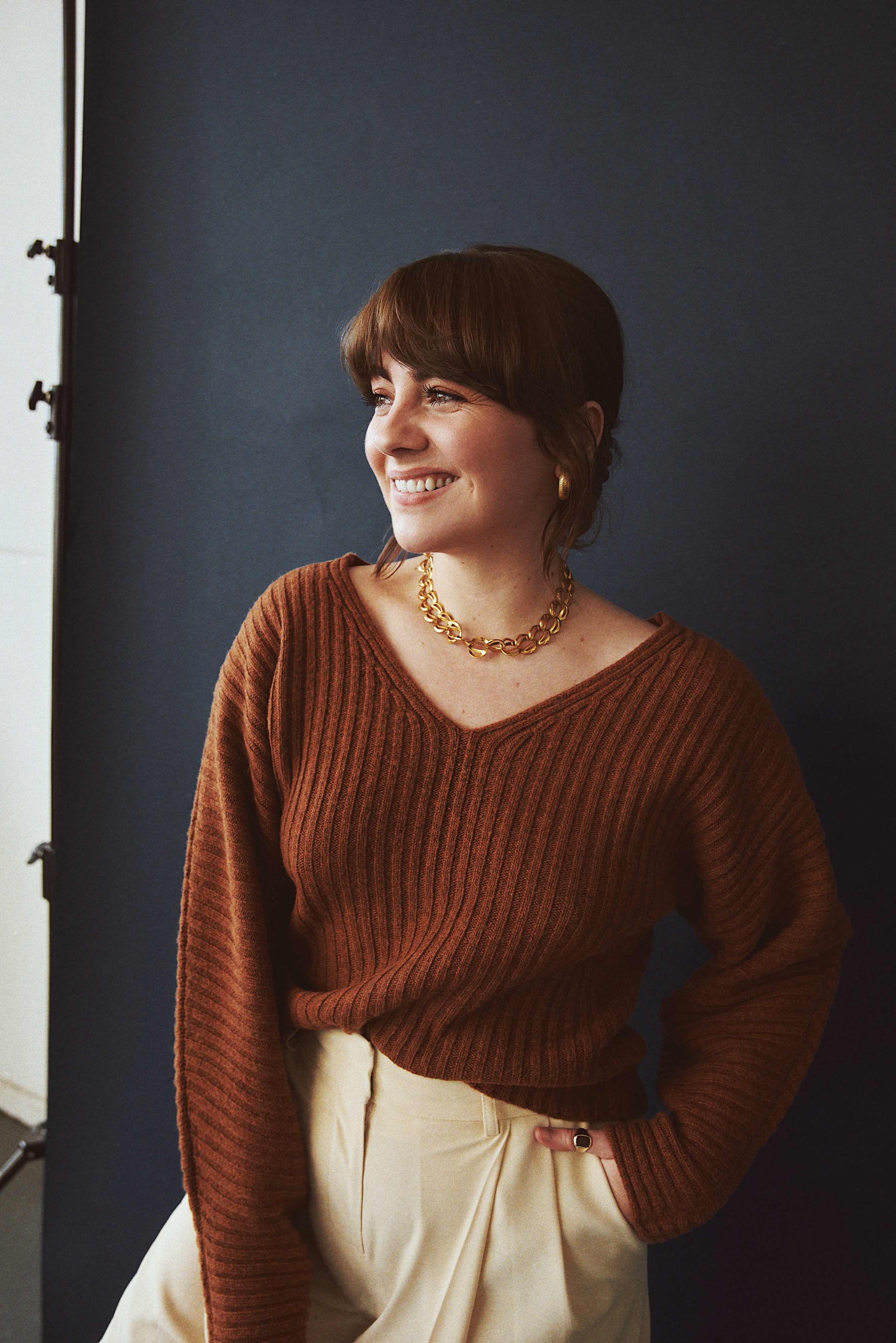 I recently discovered Le Apt which is a very cool Parisian store that stocks really great staple pieces. A little bit like The Frankie Shop but they tend to only release a few new items every so often and things sell out quite quickly. I picked up this v-neck jumper because I thought it was perfect for this time of year – especially when it comes to sitting outdoors when the sun goes down and you still want to feel like you've made an effort!
It's such a gorgeous colour and the neckline means you have the option of having a bit of skin on show which puts it more on the sexier side of the knitwear family. I'm wearing it hear with some cream See by Chloe trousers that I picked up in the sale – they are so so beautiful, I'm a little obsessed with them. I wanted a really smart/off white pair of trousers that I could wear with printed blouses and sandals for a few upcoming weddings. They would also look stunning styled with a blazer! The fit of them is super flowy but they are very flattering and also come in a few different colours…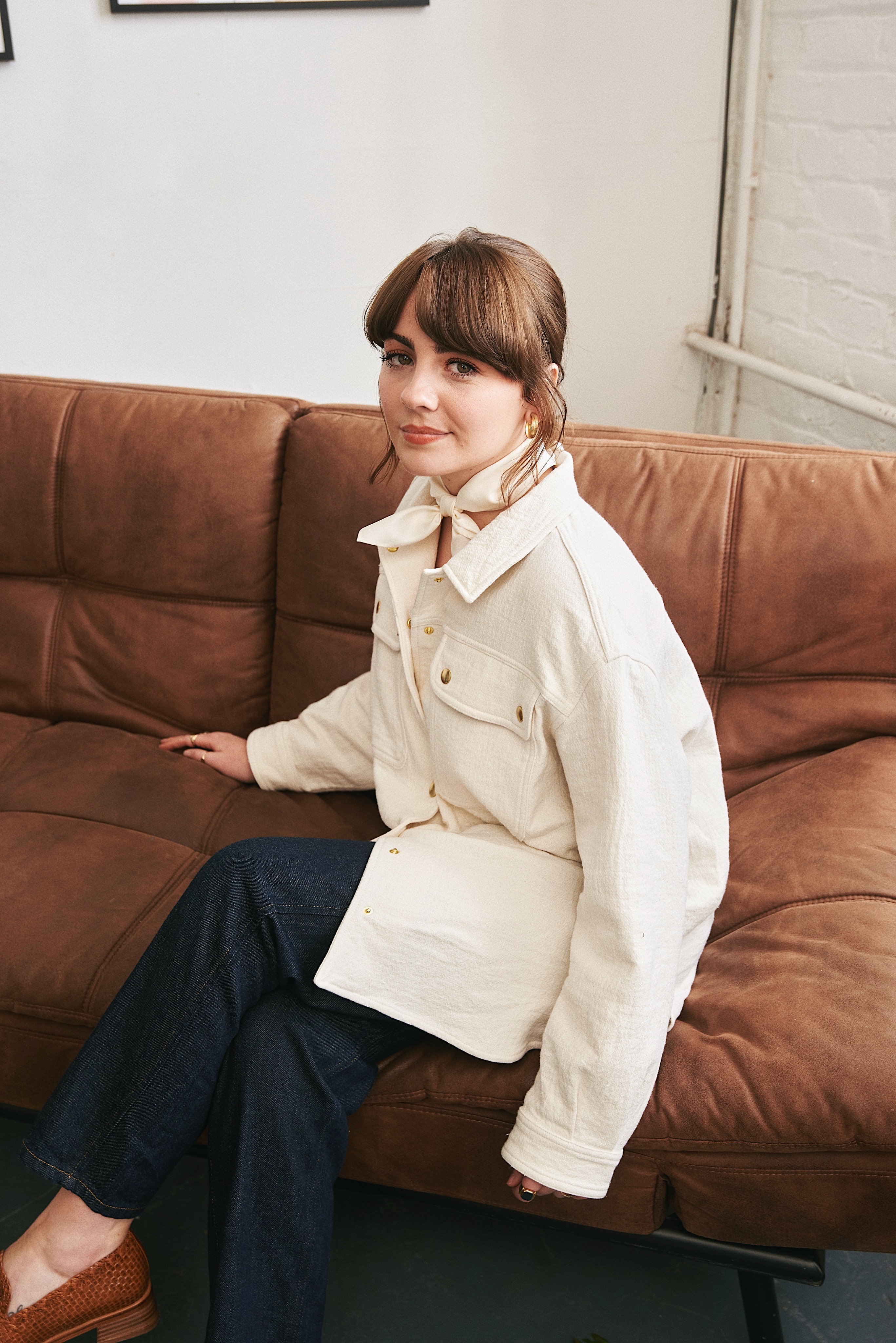 Last but not least, this heavenly Sézane jacket which is essentially just the perfect spring jacket – I sized up for a really boxy/oversized fit but I definitely didn't need to because it's already quite a generous fit. It's a great one for this time of year because you can layer pieces underneath or just wear it buttoned up over a tank top with a little neck scarf like I've done here. This cream one is by Le Scarf – I have a few of their pieces now and can't recommend them enough if you're looking to expand your silk scarf collection. I've worn them for years now and I always feel like they just add a little touch of playfulness to any outfit… 
---
Photographs taken by Catherine Booty 
Dress c/o – Albaray, Jacket c/o – Serendipity Vintage, Shoes – Superga, Socks – Muji, Necklace c/o – By Gom Vintage
SHOP THE LOOKS