I get asked quite a lot about jewellery – I find that it's a really person thing for a lot of people, and I always love asking about the unique pieces that I spot on other people. Jewellery in general just tends to be a great ice breaker – often each piece has a story behind it or a little meaning attached. At the moment, I'm really into all things gold, I just find that it works really well against my wardrobe, and happens to be the perfect way to dress up a simple jeans and jumper situation…
With this in mind, I thought I'd talk you through some of my favourite pieces and where to shop them! Christmas will soon be upon us, so a lot of these pieces would also be ideal for gifts, or just as a little present to yourself (sometimes we all need this). So without further adieu – here are the pieces I reach for on a regular basis to make my everyday outfits a little more interesting!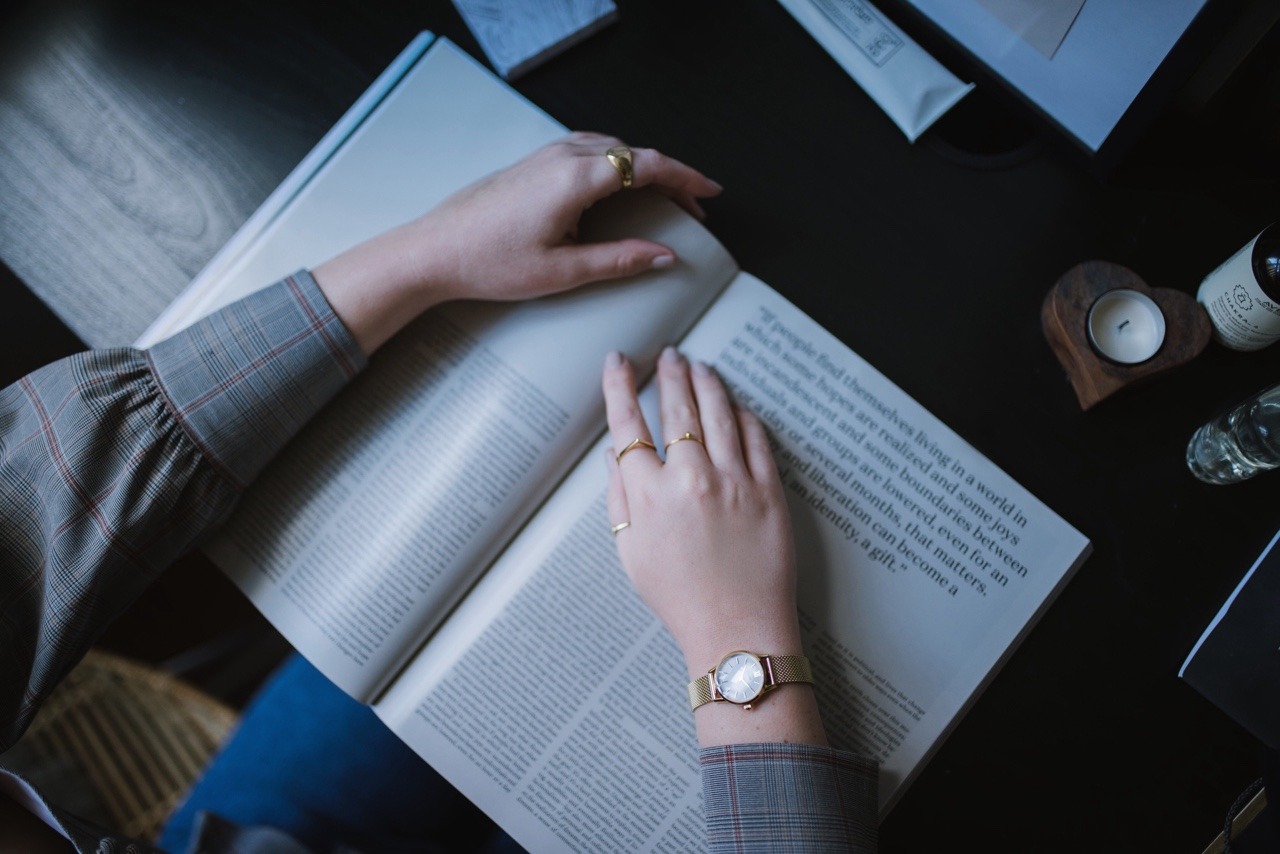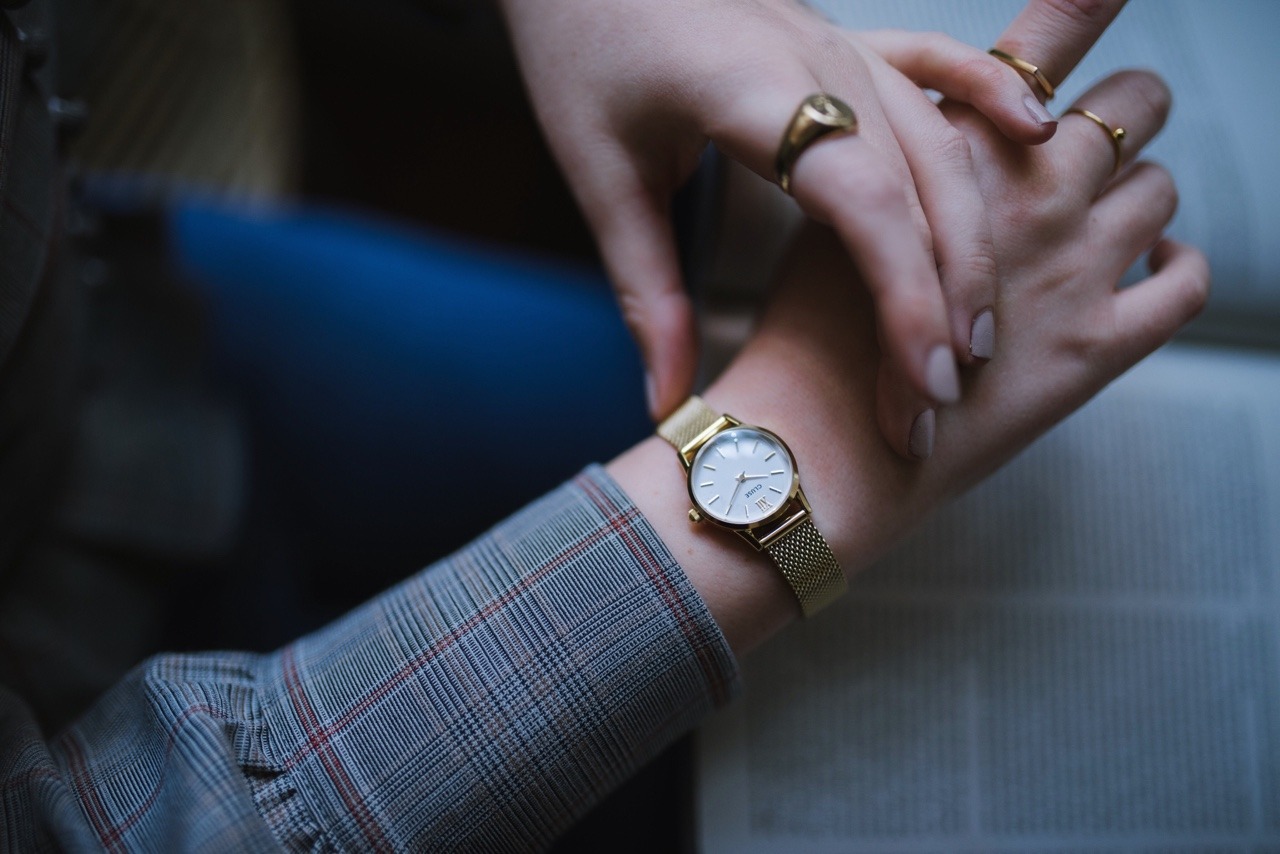 Watch – Cluse | Matisse Ring – Wolf Circus | Pointed Ring – Matthew Calvin | Small Sphere Ring – Jeryco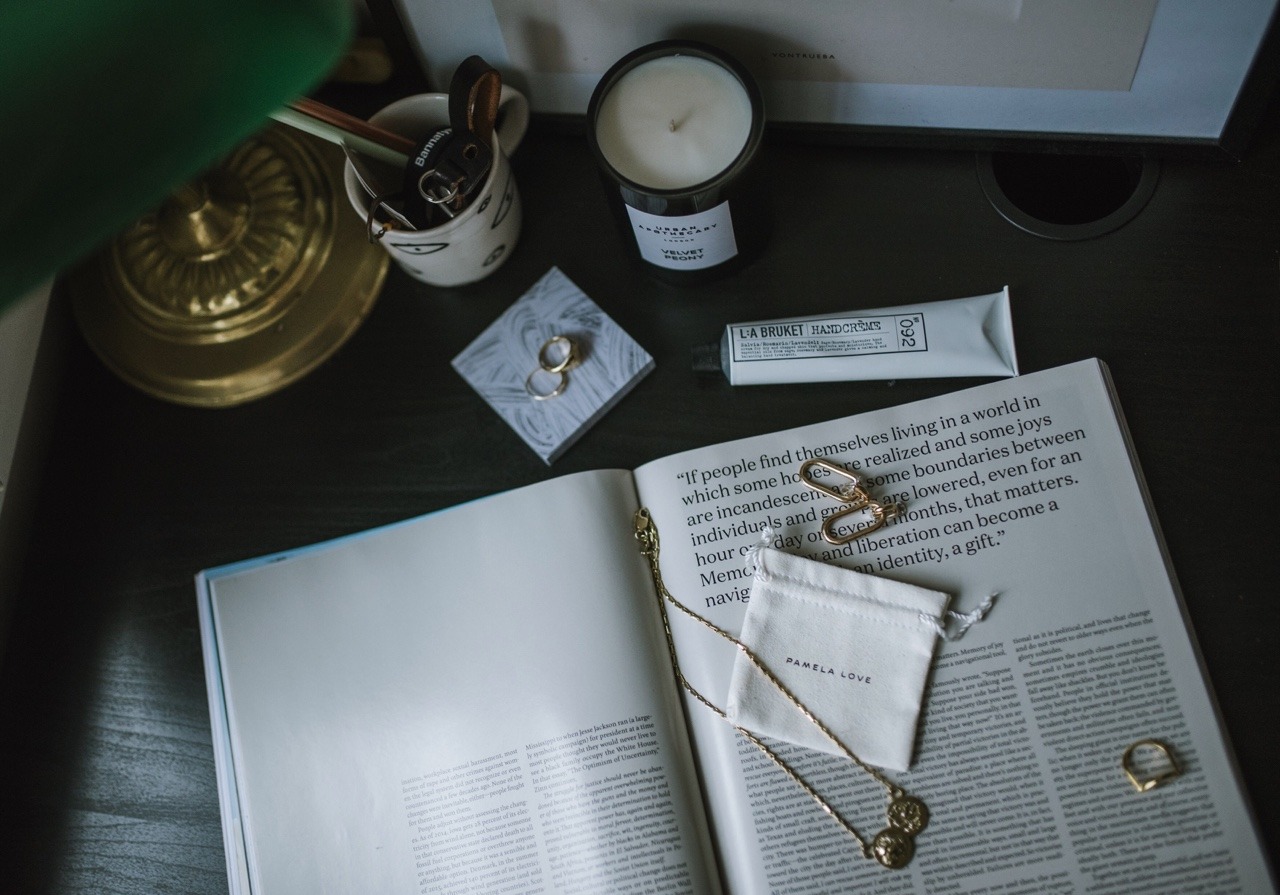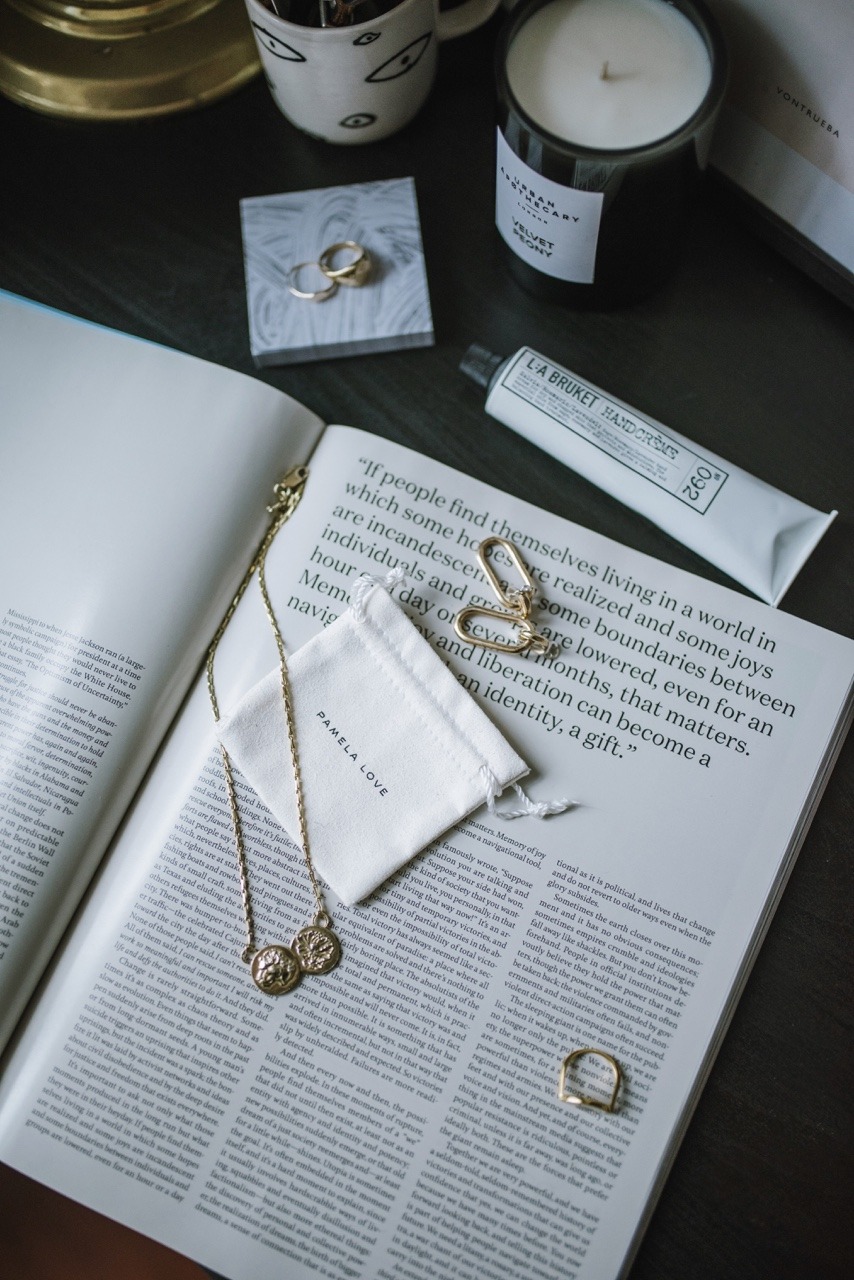 Double Coin Necklace – Mikaela Lyons | Clip On Earrings – Pamela Love | Evil Eye Ring – July Child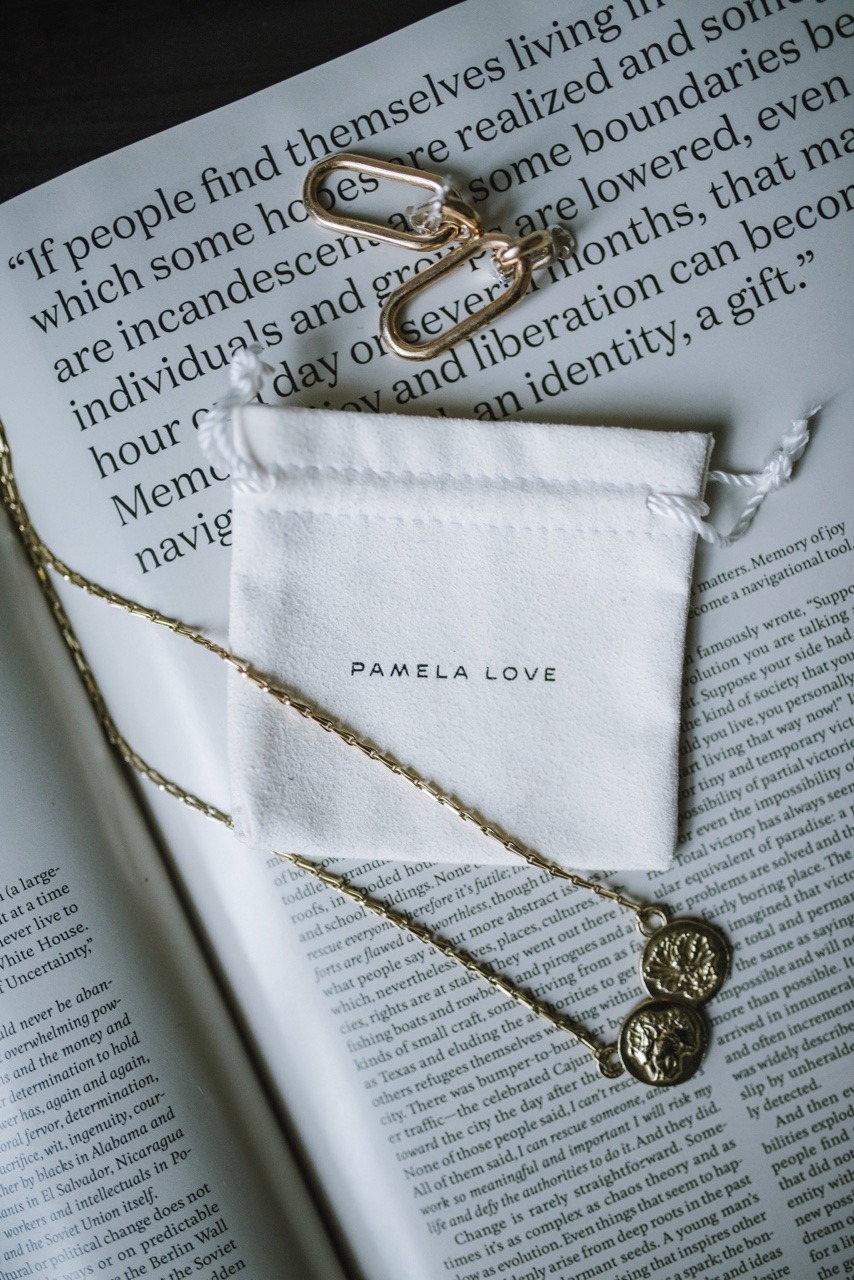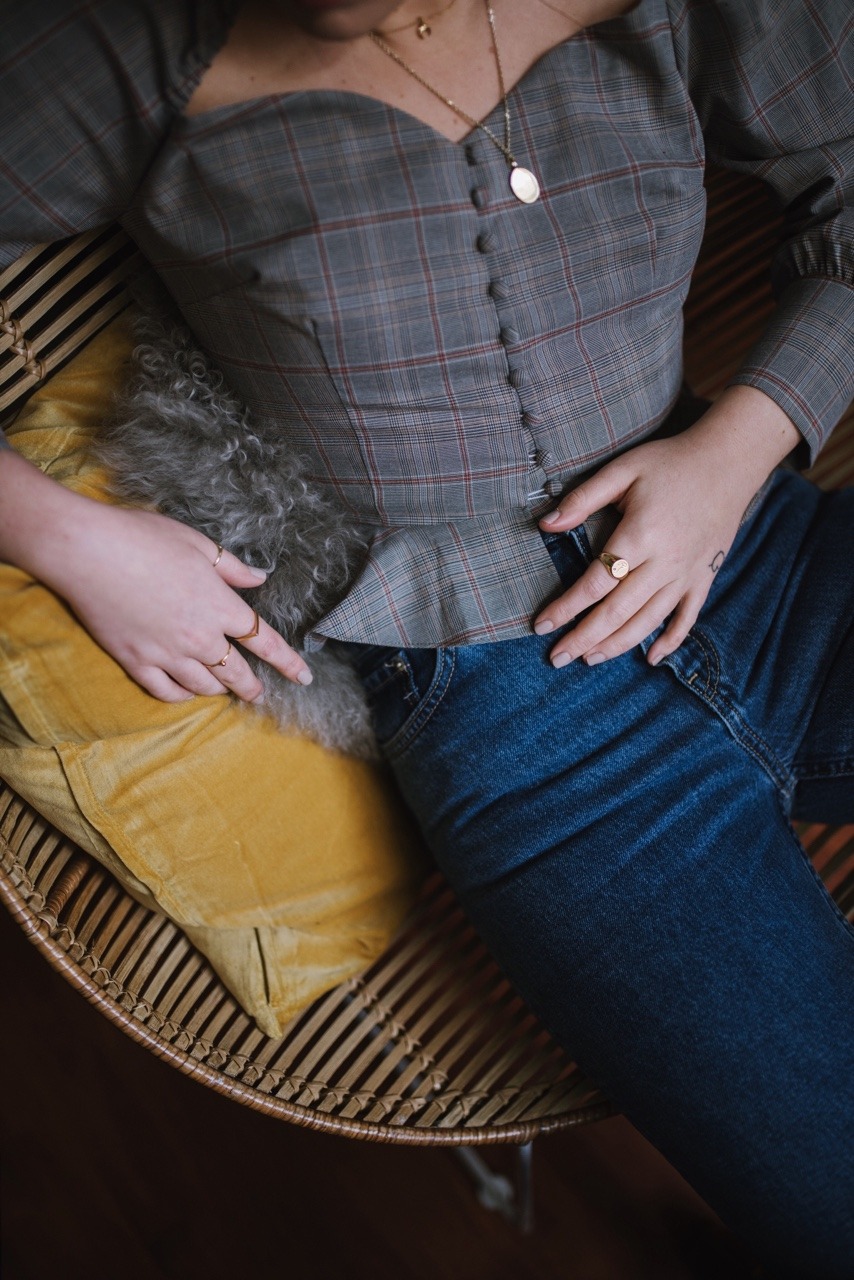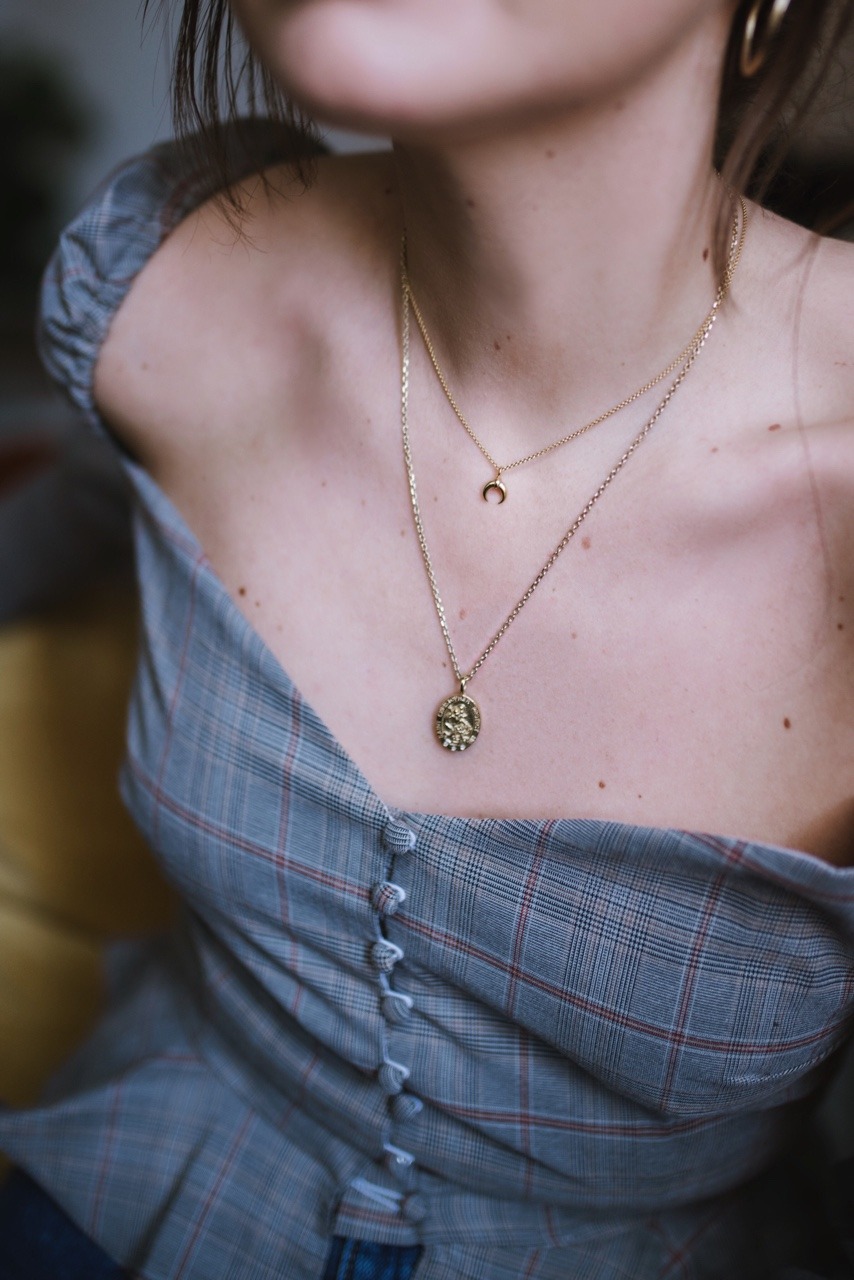 Small Horn Necklace – Missoma | St Christopher Pendant – Theodora Warre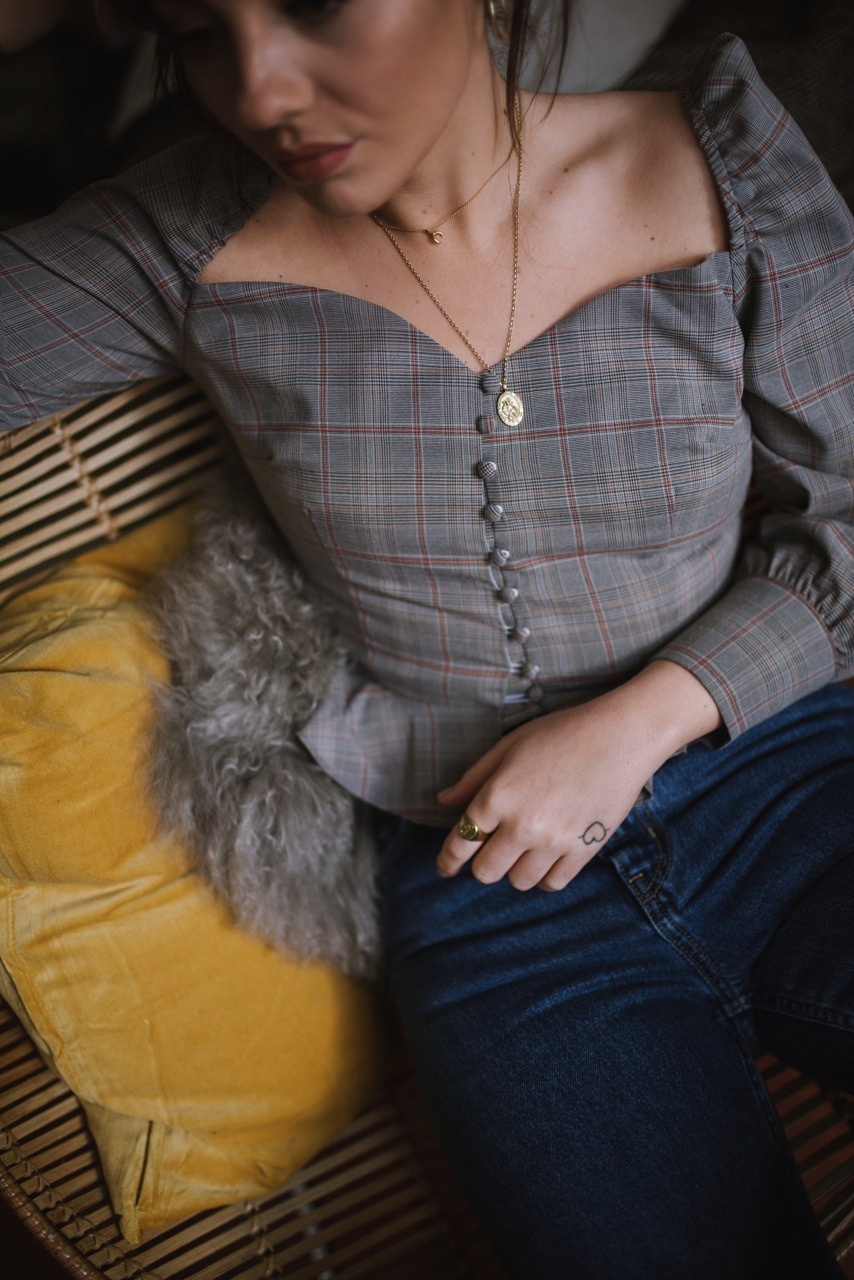 Top – Pixie Market | Jeans – WeekDay | Boots – Miista | Yellow Cushion – Trouva | Chair – Pad Lifestyle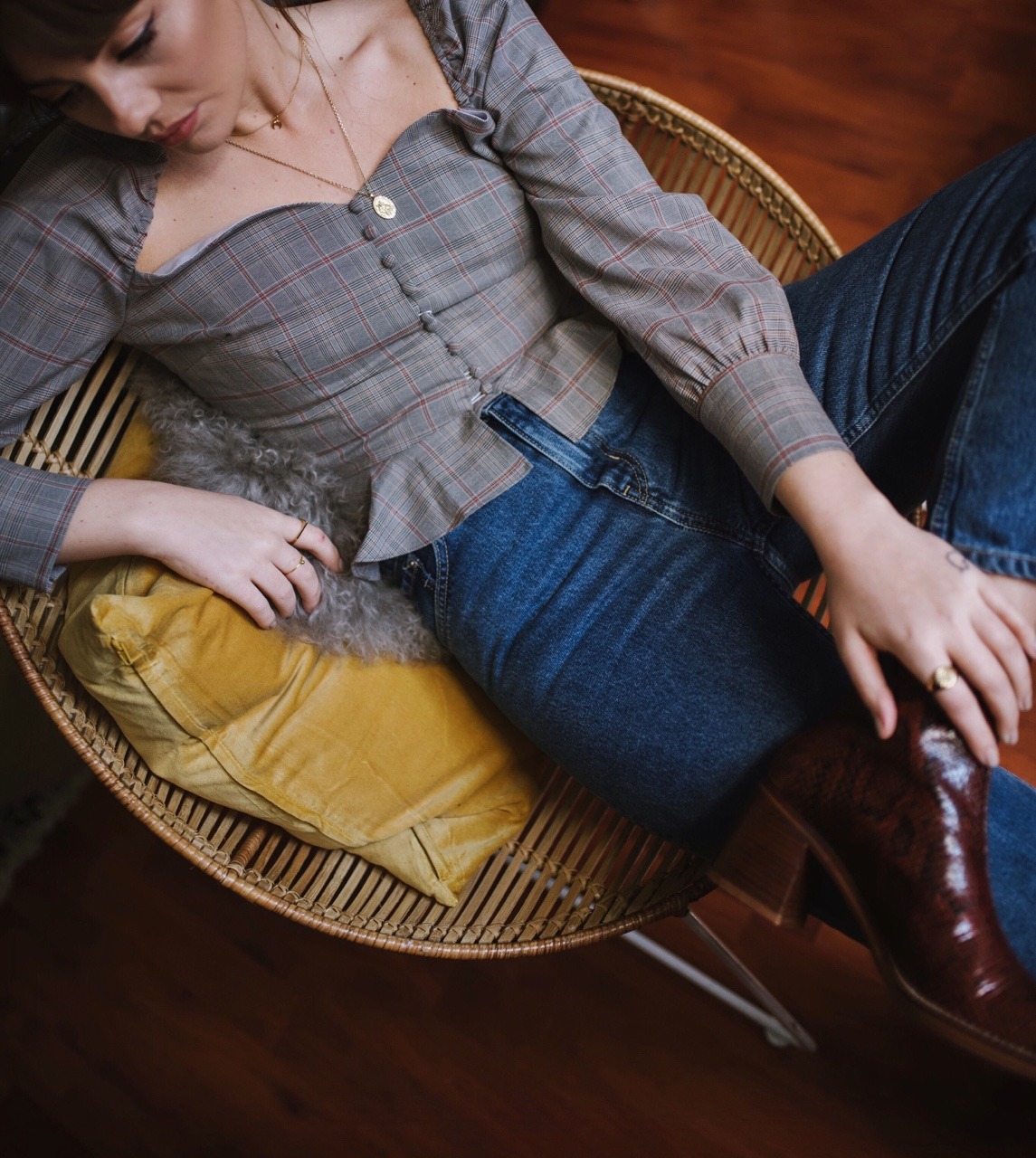 Pamela Love
I had followed New York based designer Pamela Love on Instagram for quite a while before taking the plunge and making an order – their pieces aren't cheap (definitely an investment) but as someone who only likes a minimal jewellery box, I'd rather have well-made pieces that will last! I only wear clip on earrings because I have super sensitive skin – whenever I've had piercings in the past, they have just been far more trouble than they were worth. One day I remember seeing @Double3exposure talk about her new clips ons from Pamela Love and it was the first time I had ever seen a cool pair that didn't resemble something from a dressing up box or dodgy flea market. I placed my custom order and they arrived all boxed and beautiful a few weeks later. I opted for the small Beaumont Earrings, and I can't tell you how many compliments I've had on them. I can wear them all day without them aching my ears, and I haven't experienced them slipping from my ears once!
Mikeala Lyons 
One of the reasons I love my job is because I get to discover and support new independent brands all the time – they often end up becoming all time favourites, and Mikeala Lyons is no exception. She kindly sent me a gift when her shop was in the infant stages of development, and I was stuck by how original her designs and ethics were. Mikeala hand makes each piece that she sells from her studio in Birmingham, and aims to run a simple business with minimal impact on the environment. After emailing her (both professionally and as a friend), I can safely say she is one of the loveliest people ever, and definitely deserves all the success with her ventures! You've probably seen me wearing her Lioness Double Coin Necklace A LOT over the past couple of months – you can always tell when I truly love something because I struggle to wear anything else…
Missoma
A British designer jewellery brand that definitely has something for everyone! Whether it's a delicate necklace with sparkles that's your thing, or a pair of minimal gold hoops – Missoma is one of those websites that sucks you in. Not to mention their dreamy collaborations with Lucy Williams, someone who has mastered the art of layering gold jewellery and making it appear as effortless as her style. I have the Tiny Horn Necklace from their first collection together and it's the perfect piece for layering with longer necklaces!
July Child Jewellery 
Owned by absolute British dream babe and fellow July baby – Sinead is a fellow fashion and jewellery lover that launched her own jewellery business that stands out from the rest. The pieces she sells are carefully curated from numerous designers all over the world, and all have that extra bit of personality attached to them. I met up with Sinead recently and she has one of the best styles (and faces), I have ever laid eyes on – I'm going to bully her into setting up a blog if it kills me. Just kidding, but seriously, go and check out July Child Jewellery for that last minute Christmas gift you've been putting off! I have the Third Eye Gold Ring in Onyx and I feel like it's my little good luck charm wherever I go…
Mejuri 
Mejuri have been on my radar for a while now, and I have even had the pleasure of working with them a couple of times too – a few of the delicate gold rings I wear daily are by Merjuri, including the Dual Ring that I currently have in the opal and black diamond design. They have ideal rings for everyday wear – simple but stylish, and definitely the timeless kind you'll still be reaching for in years to come…
Jeryco
Jeryco are a London based brand that massively stand out to me as making jewellery interesting again – I love investing in pieces that look nice, but I also want to feel like I have something that's unique to me. If you have your ears pierced then all I can say is that I am insanely jealous as Jeryco have some of the coolest earrings around – think art pieces hanging from your very own ear lobes! They recently (and very kindly) sent me the small sphere ring, and I've pretty much worn it everyday since. It's such a simple design but looks so pretty worn with a chunky ring beside it – Jeryco are definitely one of those brands to check out if you're after some serious statement earrings this season. There's something about a blazer and some great earrings that I'm all over lately – eighties glam at it's absolute finest!
Matthew Calvin 
Another contemporary inspired jewellery brand after my own heart – Matthew Calvin have sent me a few pieces from their collections throughout the year, and all of them have been well worn! They have a really elegant feel to them, and the price points are always affordable considering how high end the pieces look. I really love how they combine metals in a really subtle way too – it's different to anything else I've seen before, and really makes them stand out as a brand. Definitely one to check out if you're looking to stray away from the ordinary…
Cluse 
I wanted to include a section about watches because I've always owned watches for as long as I can remember, and definitely consider them a strong accessory that everyone should own. I remember being very little and wearing my first little red Timex watch and feeling like I was suddenly part of the real world – one that lived their lives around the concept of time. Since then, I have owned numerous watches – all of them pretty masculine and oversized. I love this simple gold chain one by Cluse because it's a little more delicate, and almost gives the illusion of a bracelet on the wrist. I own a similar/chunkier version by Henry Watches, so I've been alternating between the two depending on what outfit I feel like wearing. I love how a gold mesh strap looks against a satin shirt and a staple pair of denim jeans at this time of year too – add a chunky scarf and some ankle boots and you've got an easy, everyday winter look. There's something about this time of year that just makes me want to wear a watch more than usual – just hand me all the gold shiny things and pile them on basically…
Wolf Circus 
A Vancouver based brand that I discovered via the joy of Instagram imagery – I'm absolutely obsessed with manly signet rings at the moment, and Wolf Circus make some really unique ones. Sam bought me the Matisse ring recently and I couldn't love it anymore. It's the perfect chunky gold piece that I wanted in order to add that masculine touch to my outfits – I really love how it looks worn with a gold chain strap watch too – Grandad accessory heaven of the best variety!
Alice x
---
Photography by Adriana
SHOP GOLD JEWELLERY