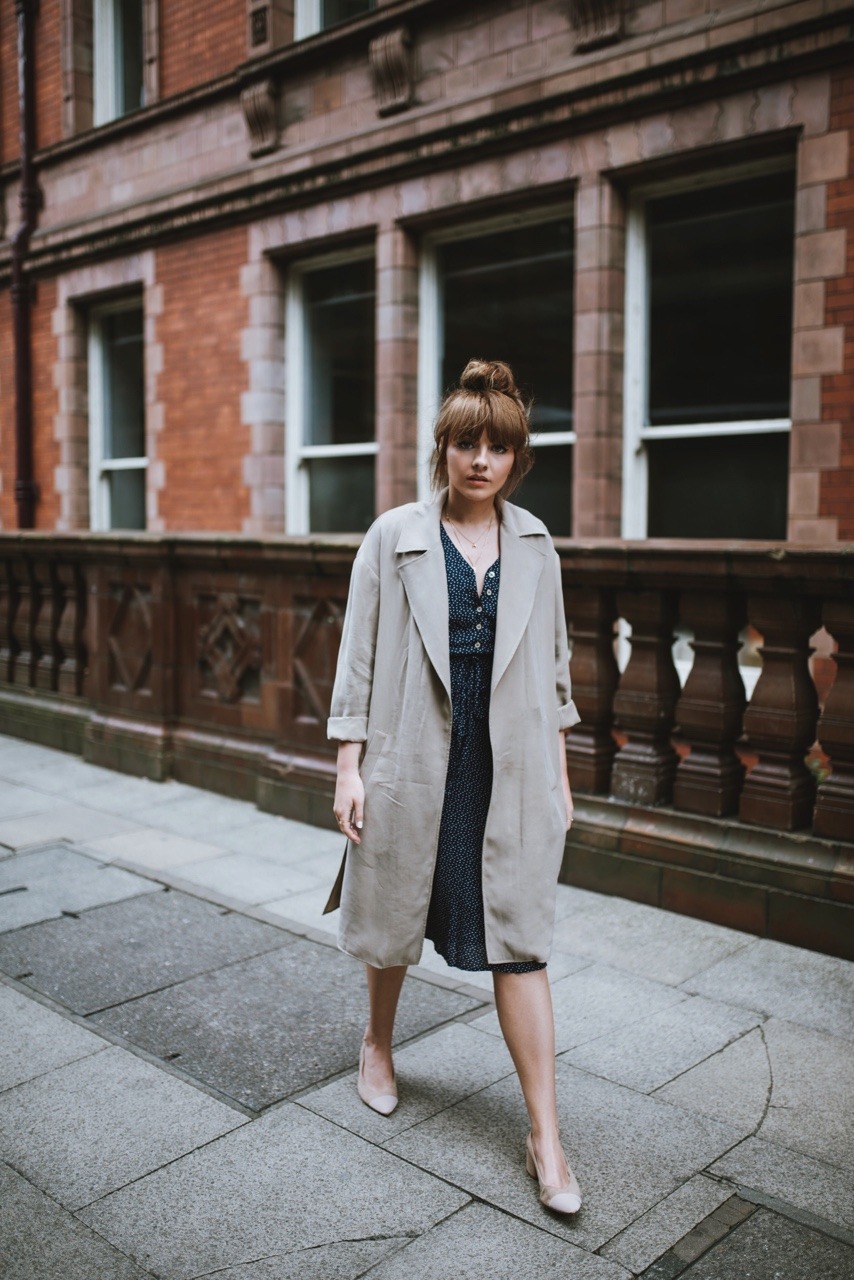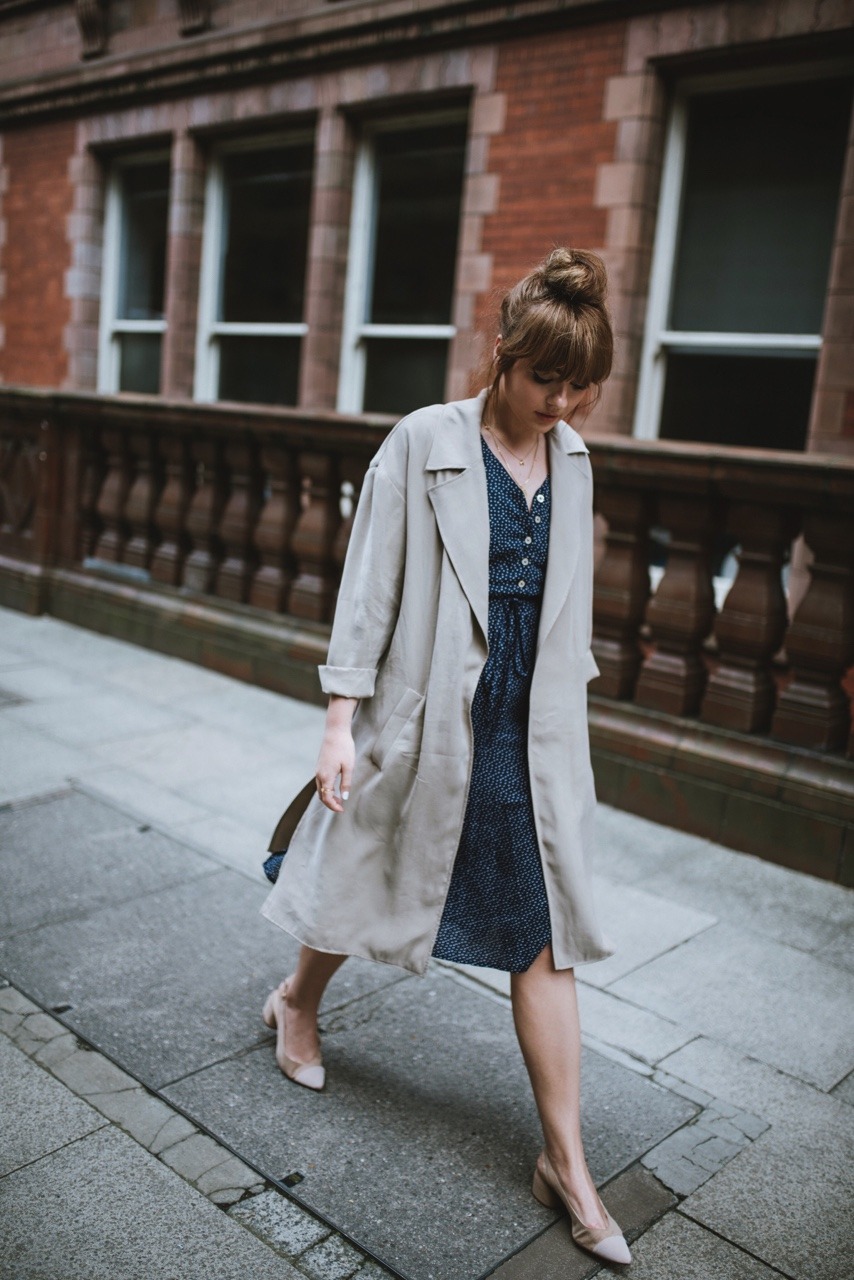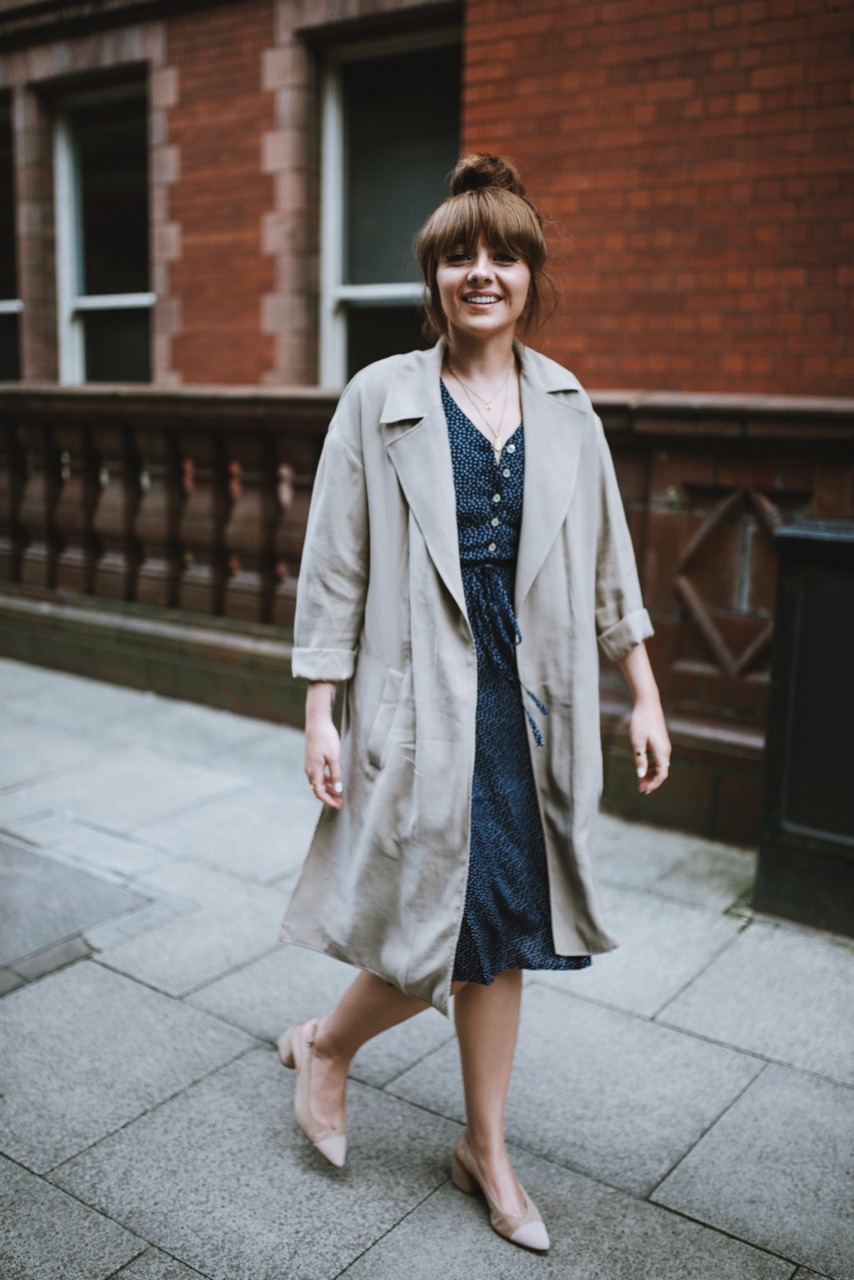 I recently had one of those moments where I was dwelling on the old 'how did I get here?', and how things might have panned out differently had I taken a different university course, rejected that internship, or even something as small as not downloading Instagram. It's funny to think how the little things end up shaping so much of our future without us realising – it's a game I could play all day long (and would probably drive me crazy in the process). I thought it might be fun to take you through some of the job titles I have considered over the years, and how they might have brought me to where I am now…
A WRITER – My mum would always make time to read to us before bed, something which I treasured and definitely look forward to recreating with my own children one day. Lots of classic fairytales and Roald Dahl was usually on the agenda – I think I lost count of how many times we begged her to read the BFG to us. For the longest time I wanted to be a writer, I was obsessed with Jaqueline Wilson as a kid and pretty much bought and read everything she ever wrote. Fun fact: I actually wrote to her once and she sent me back a little postcard which I still have! As a child of divorce, I found her stories so inspiring, and the characters were always so relatable, quirky, and fun. Reading and writing definitely made me feel less of an outsider as a kid – I always felt a little bit different, always just a little bit on the outskirts of every social situation. Immersing myself in different worlds and connecting with narratives made me feel positive, and inspired me to develop my own.
I remember writing lots of short children stories whenever I would go and visit my Gran in summer – she had a printer which is something we didn't have at home. I'd write them all out and print off as many as I could and keep them in a little plastic file. I'd also write poems, and was always in the top sets for English at school – always the first to finish writing in class (even when I purposely tried to slow down), and always itching to put my hand up because I just enjoyed it so much. Ideas for essays/homework always came naturally to me, which was a comfort because I never felt academic in the sense that I was rubbish at maths and not all that great at science.
English and History were my true loves throughout high school and college, and I think they have definitely had a part to play in my personal style and blog. History in the sense that I love learning about different eras, times gone by – old things in general just fascinate me. English in the sense that, I prefer not to write short blog posts where possible – I like to develop my ideas and I've always wanted my posts to reflect a part of me other than the clothes I'm wearing that day. I wanted my blog to have some depth to it – not just so that people could get to know the real me, but also so that I could get familiar with myself too. I try not to shy away from subjects that scare me, and I try not to write posts when I'm not in the mood to write. Although I don't consider myself a writer – a lot of blogging has to do with writing/typing out your thoughts and feelings. In this sense, I do feel that I'm still connecting to little me because I'm still constantly writing short stories in many ways. I think this is what connects me to blogging the most, and is always the part I most look forward to…
A PARAMEDIC – Yep, that's right, I was obsessed with being a paramedic for quite a long time. It was the nineties and I lived in a household where watching Casualty was a weekly event. I got it into my head that I wanted to drive around in an ambulance and be first on the scene to help people. I was drawn to this job for two reasons – firstly, I've always been adamant that I wanted a career where no two days were the same. Secondly, my mum has always said I'm strange for watching so many horror films and never being phased by the blood/gore. In fact, it used to weirdly fascinate me and if someone ever said 'look away', the first thing I'd naturally do is look. This morbid curiosity is definitely something I have questioned over the years – that was until I read Ryan Gosling also loves all things macabre and visits famous graveyards. A sigh of relief – I'm not a budding vampire creature after all. But on a more serious note – I always had a strong desire to help people, and Casualty did a very good job at glamorising the role of a paramedic. Alas, I failed by driving test five times, and I could never be trusted with any kind of technical equipment, so my dreams were very quickly shattered…
A STYLIST – For a short time, I convinced myself that I wanted to be a stylist or a personal shopper. I never for a second thought people would be interested in the clothes I wore, and I definitely didn't think I was interesting enough to hold down a blog and post weekly outfits. After all, I do just wear a lot of jeans and blouses, and my hair is always scraped back in the same messy bun. How can I fulfil my need to instantly collage together an outfit when I see a pair of shoes? How can I satisfy my need to shop all the time without becoming one of those people on a Channel Four documentary about hoarding? Personal shopping and styling seemed like a sensible route to go down – there's even a few posts way back on this blog from a few photography shoots that I styled. It all seemed really fun and creative, that was until I realised that I only know my own style. I can only dress me, or versions of me, and that's as far as my talent stretched. Stylists have to be able to access a multitude of different styles and aesthetics – and the only style I knew inside out was my own. After finally reaching this conclusion, I started working on Alice Catherine and hoped that it was a step in the right direction…
A BUSINESS OWNER – Some of you that followed me waaay back, might remember that I used to have a little online jewellery shop – Apres Moi. This was born out of working part time and having some space which I wanted to fill with some sort of creative outlet – I wore a lot of semi precious pendants and rings at the time and was constantly being asked where I picked them up! They were pretty much all from various holidays/parts of Greece, and I often struggled to find similar pieces back home. With this in mind, Apres Moi was born and had a very successful little run. Unfortunately, when I started my blog, the shop had to close. This was mainly because I wanted to channel all my energy into my blog, and also because I started a full time job as a copywriter for a fashion company in Manchester. I just literally couldn't juggle all three things and succeed in them, so I had to priortise what was important to me, and also what was going to pay my rent! I do sometimes dream of opening my own vintage shop one day, I think I'd be good at at, and I've always enjoyed interacting with customers and helping people feel good. I guess never say never…
A THERAPIST – This is the most recent title that keeps cropping up in my head. Although I love blogging, it doesn't always satisfy my need to give back. I've probably completely romanticised what it actually entails (as I tend to with everything), It's obviously a very taxing job and mentally exhausting at times. I've just always felt that I had a certain way with words and advice – I was normally the one people would turn to throughout my teenage years, and I've always been a particularly thoughtful person. And I don't always mean in the nice way – I just generally think too much, all the time, I barely switch off. I'm not sure if it's something I'd even be good at or be considered for, but I'd definitely be interested in researching it more and looking into some courses in the future! Of course I love fashion and blogging and I'm thankful everyday for the amazing opportunities, but it doesn't stop me thinking about other things I'd like to pursue…
People often ask me what or want to be or where I see all things ending up and in all honesty, I have become quite content in not knowing. I don't have a mental image of how I want my life to turn out, and I definitely don't have a five year plan. I'm trying to just focus on being who I am right now, and not constantly trying to look ahead towards something better as a lot of us tend to do. If creating this blog post has taught me anything, it's that most of us change our minds a lot, and it's never too late to start something new, no matter how inadequate you might feel. Something you're excited about is always worth starting…
Alice x
---
Photography by Adriana
Trench – Zara | Dress – Aspire Style | Shoes – Mango
SHOP THE LOOK