This week I got the chance to head to the Cotswold for an overnight stay with AVEDA – a brand that I have come to both love and respect over the last couple of years! The trip was a chance to get to know more about Aveda's heritage, whilst also exploring Ayurveda and how it's shaped the very foundations of the brands continued philosophy…
We learnt that after visiting a retreat based in India back in 1970, the founder of Aveda, Horst Rechelbacher, was struck by the connection between wellness and beauty, and made it his mission to create a business that intertwined the two, whilst also being environmentally sustainable!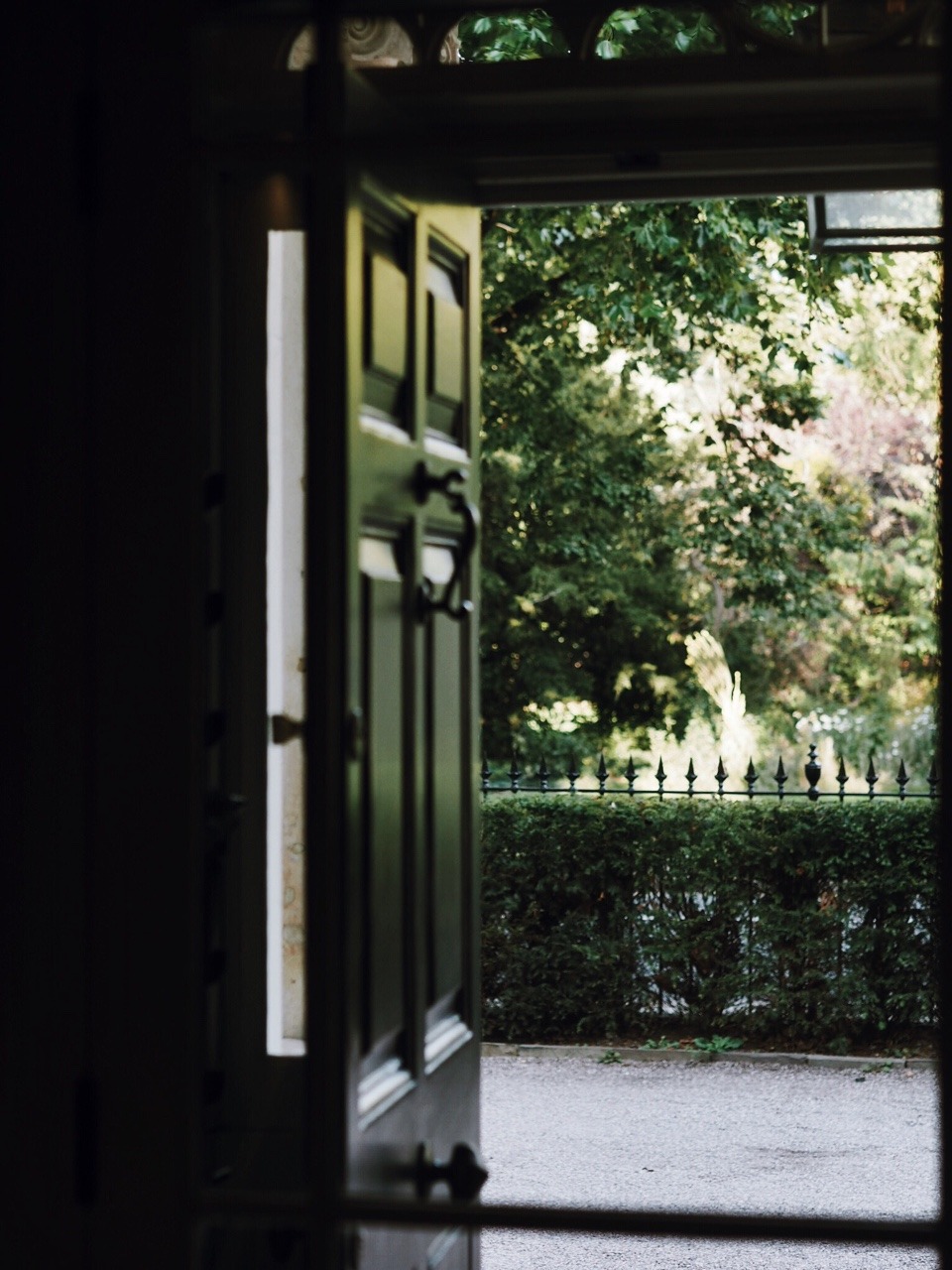 "We are the earth," he said. "We are soil. We are water. We are everything. So go organic if you can. So become a farmer. Grow in your own house. Grow peppermint and make your own tea. Celebrate life." – Horst Rechelbacher 
Aveda is heavily inspired by Ayurveda – the ancient of healing that derives from India, and encourages a holistic approach to all aspects of lifestyle. With this in mind, Aveda create products that are safer and more sustainable for not only their consumers, but also the planet. Aveda also raise funds for environmental charities – as well as ensuring their own carbon footprint is one to be proud of. They also don't test on animals, which automatically makes me more interested in a beauty brand – there are so many to choose to from these days, all claiming great things/great benefits, so it was eye opening to get the chance to delve more into the history of Aveda, and really find out for myself how much amazing work they do. I won't list lots of fact and figures, but if you're interested in finding out more, I've popped a link at the bottom of the post for you! I guess I should stop waffling and get into the actual trip itself…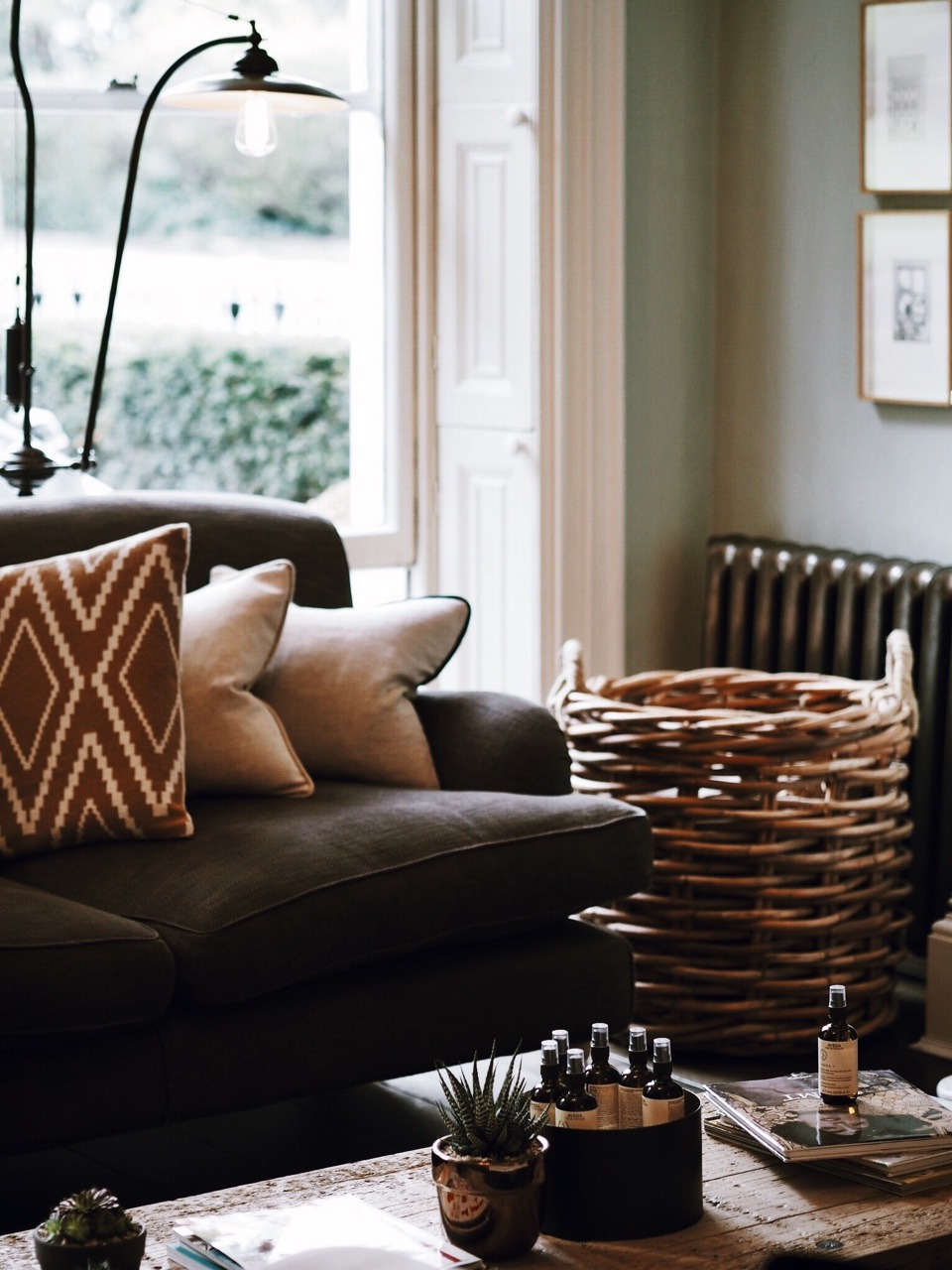 We stayed at a guesthouse in the beautiful Cotswold which was just as idyllic as it sounds! We all agreed that we would move in right away, and I honestly wouldn't have changed a thing or adjusted one plant pot. The decor was right up my street – cosy, covered in plants, and lots of natural wood furnishings. Magazines and books piled up everywhere, dreamy bathroom tiles – even a bloody gin garden! It's safe to say that I was in heaven and I could have easily spent a week there reading in the bath tub alone…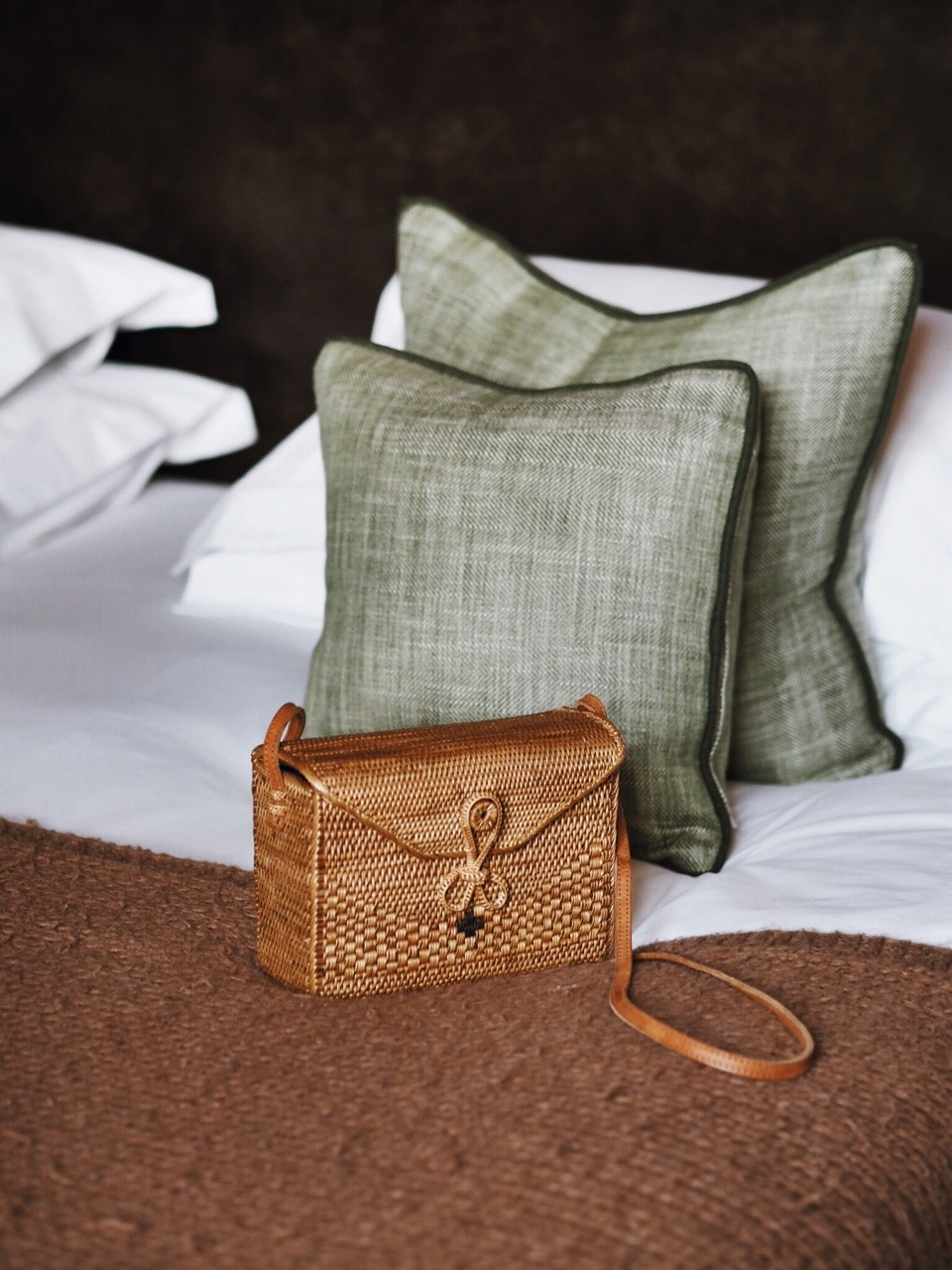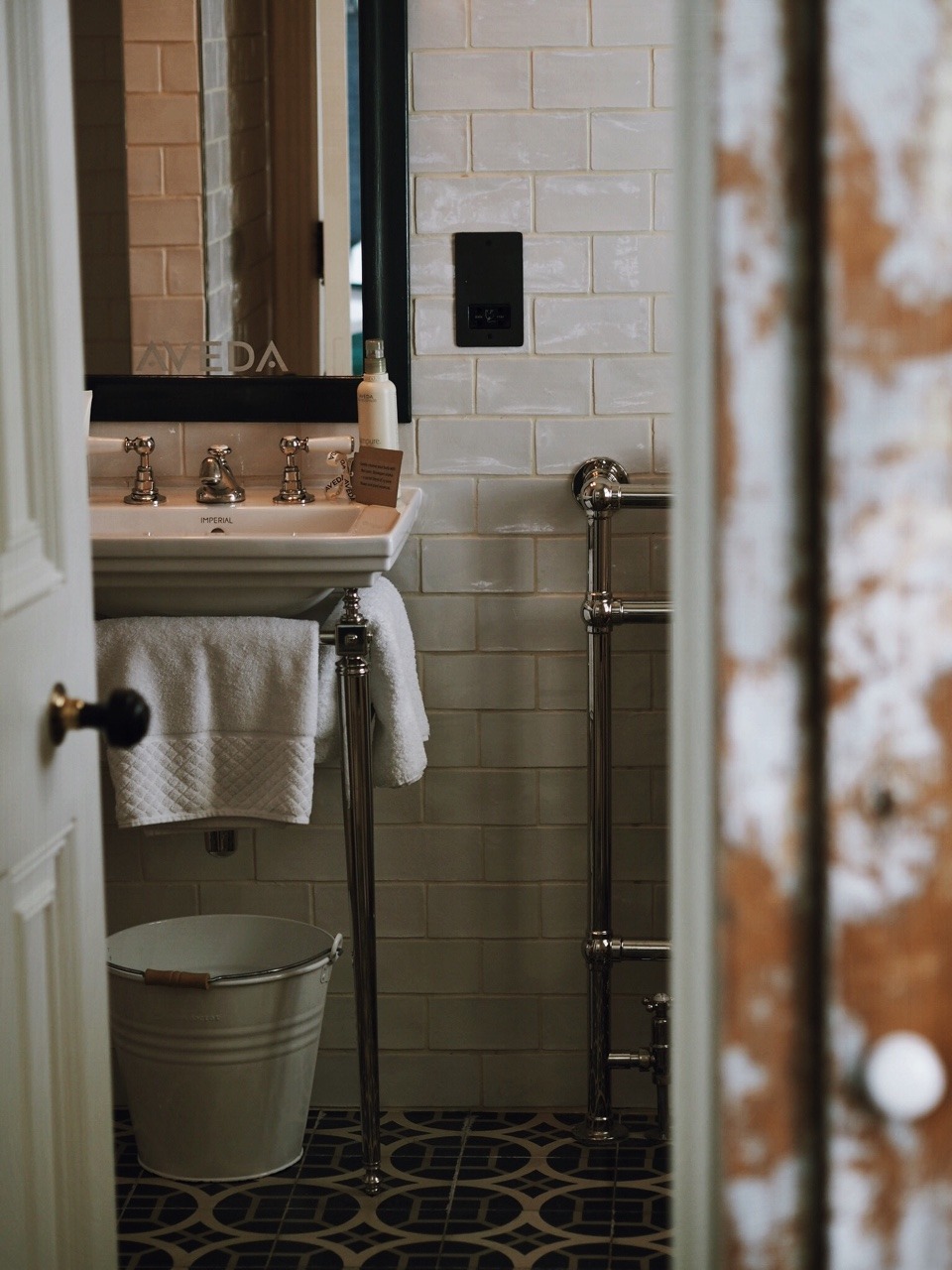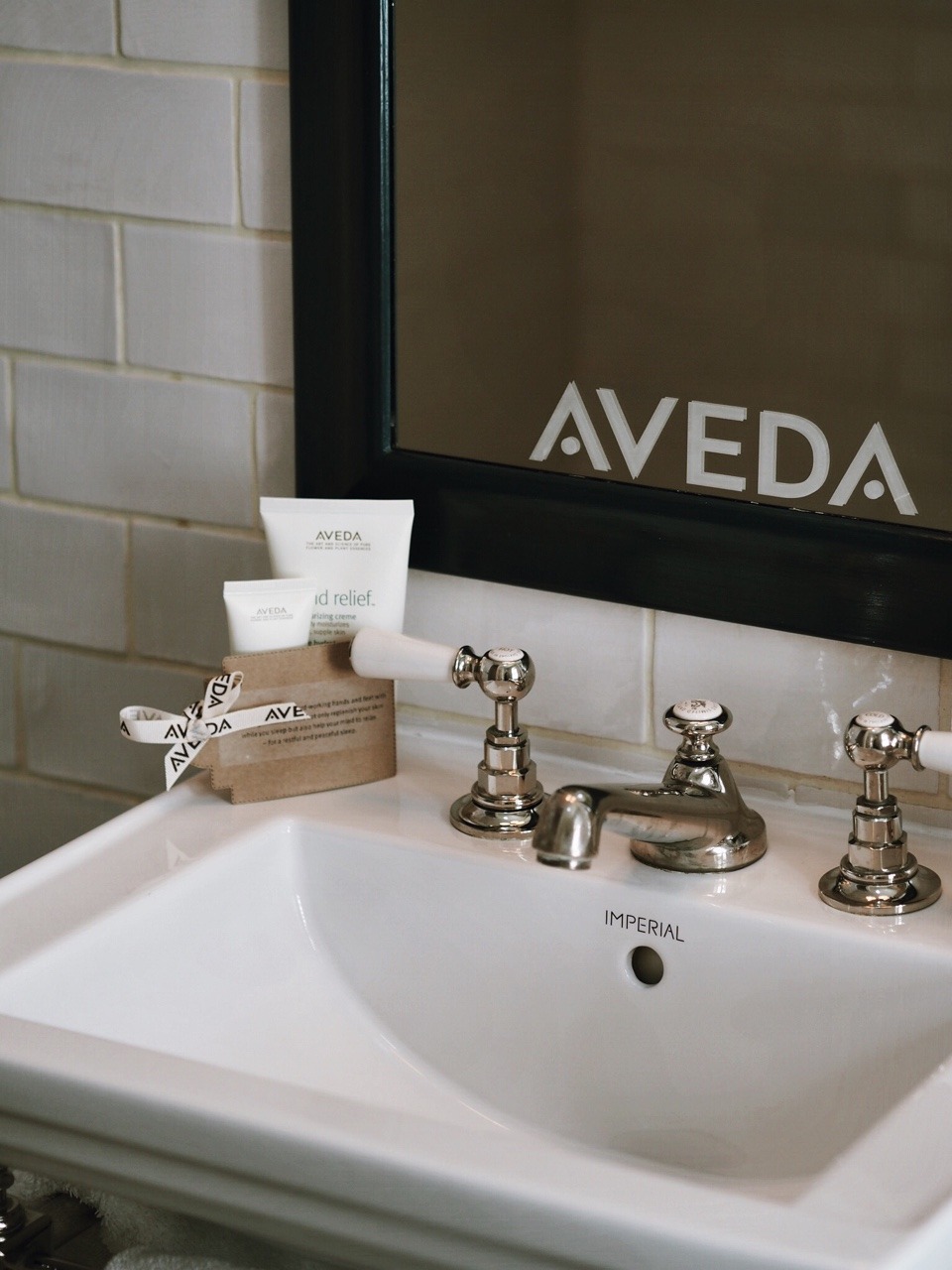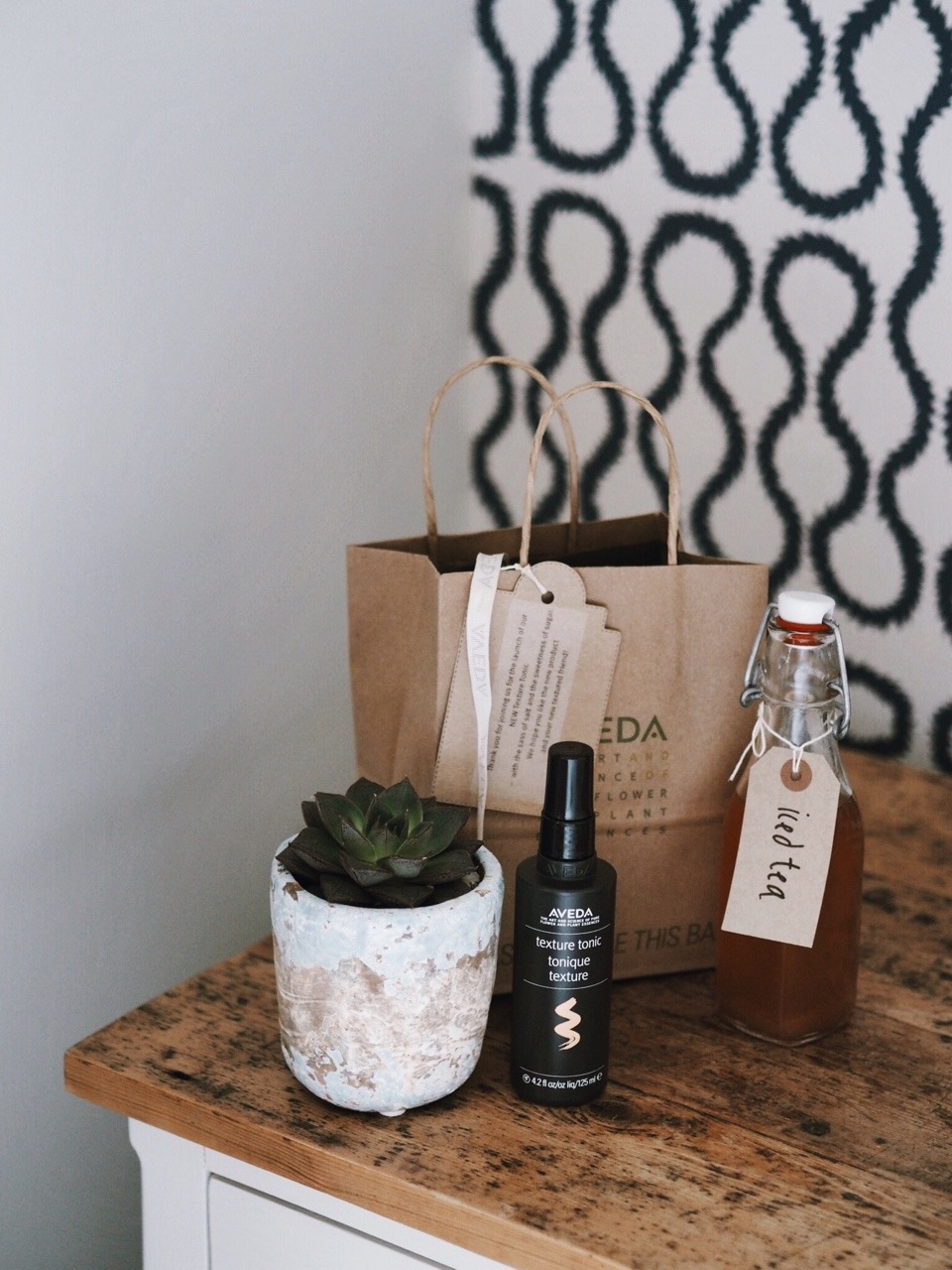 Aveda Texture Tonic will be available to buy from September! 
We spent the first day eating lots of amazing food and sipping on gin cocktails whilst learning all about how Aveda was born and exactly what the brand stands for. A completely new thing for me was leaning about Ayurveda – in particular the different types of energy known as doshas. These doshas are vata, pitta, and kapha – we were told that they make up everything in the material world, and most people are are combination of all three. We even got to find out which we were by taking part in a questionnaire – and left with our very own personalised lifestyle plans by the end of our stay. This included things like what types of foods to avoid and what types of food to eat more from. Again, there's so much to learn about Ayurveda and the different types of energy, so I'll link everything below in case you're interested in reading more!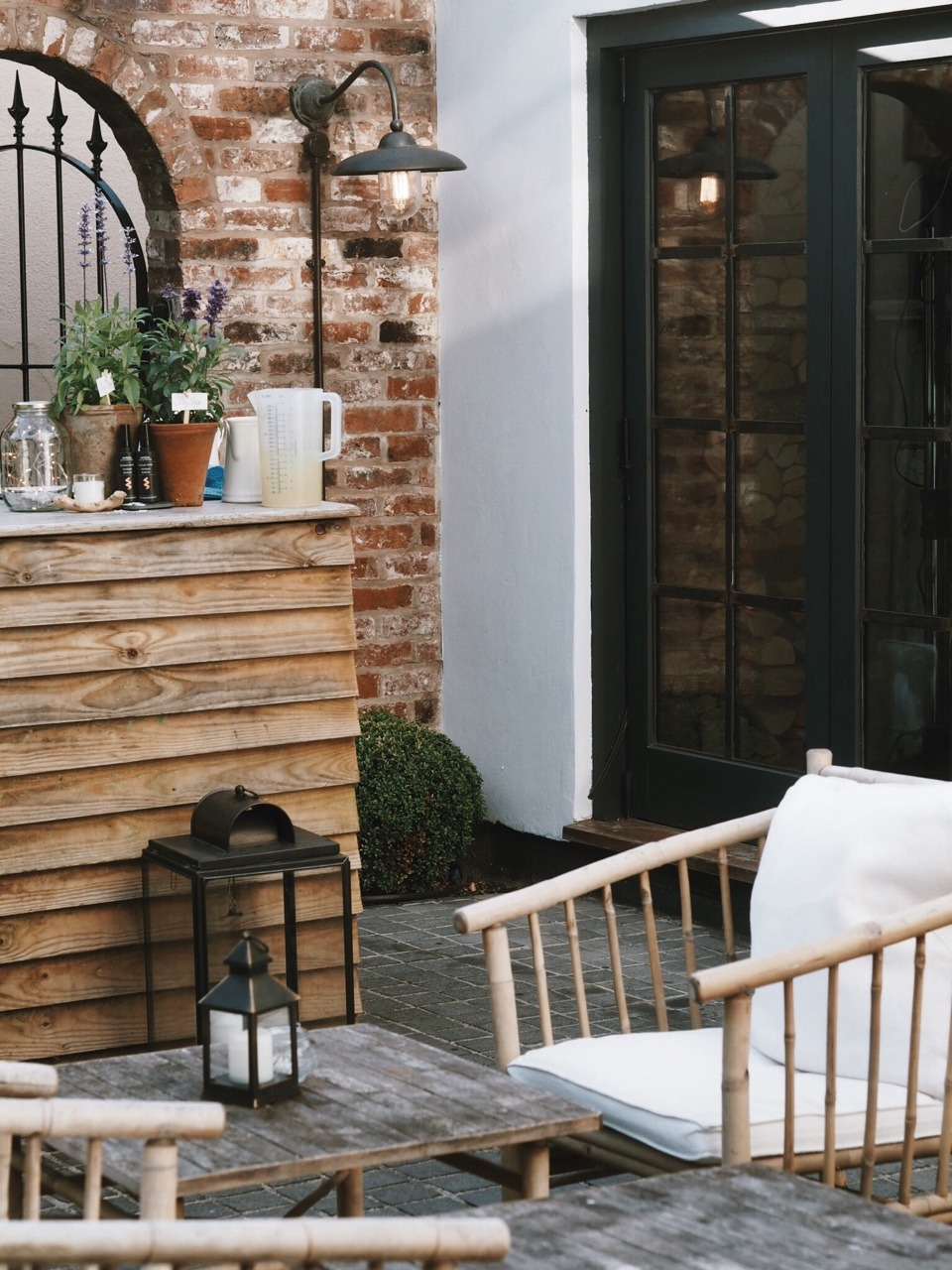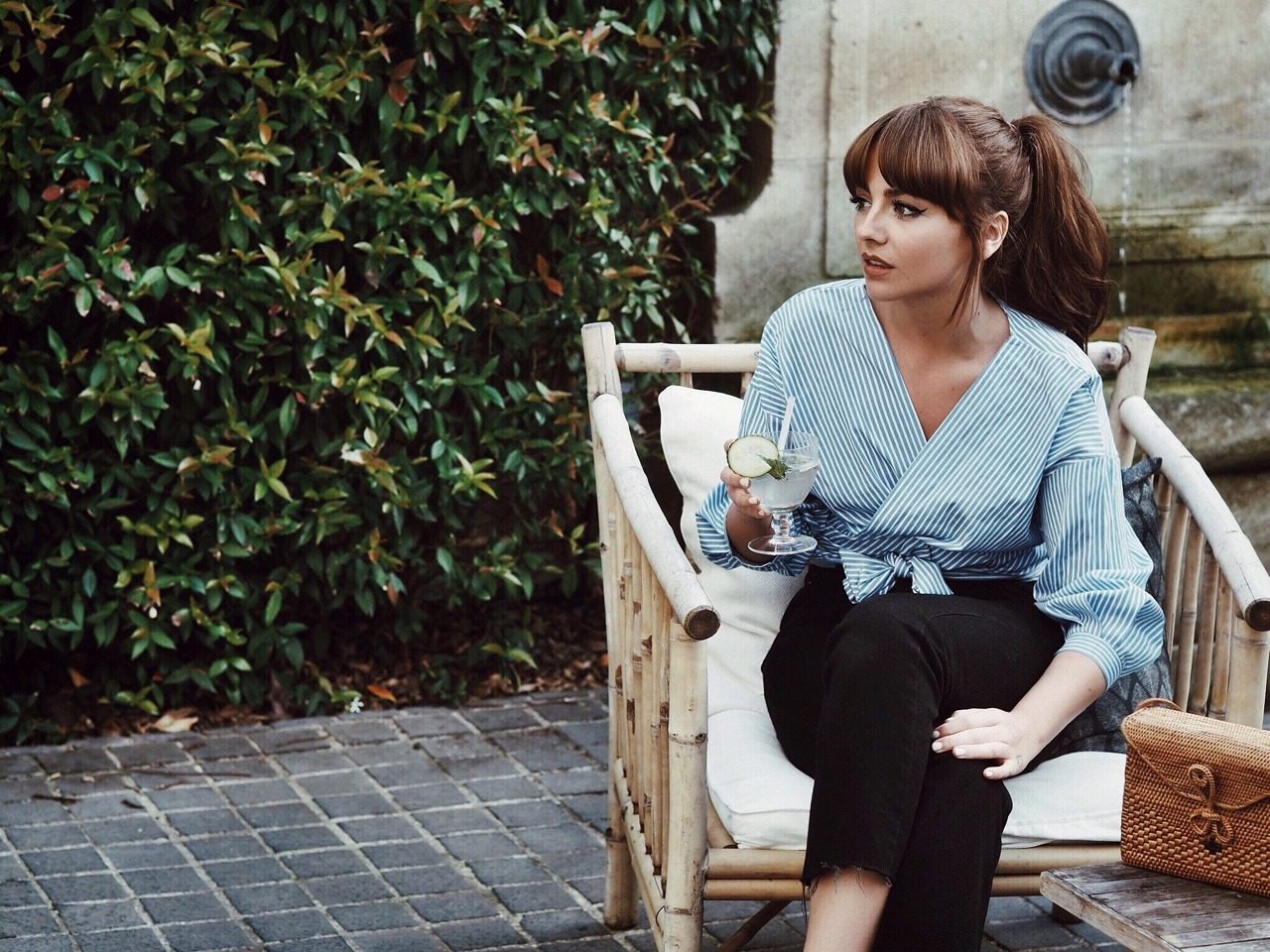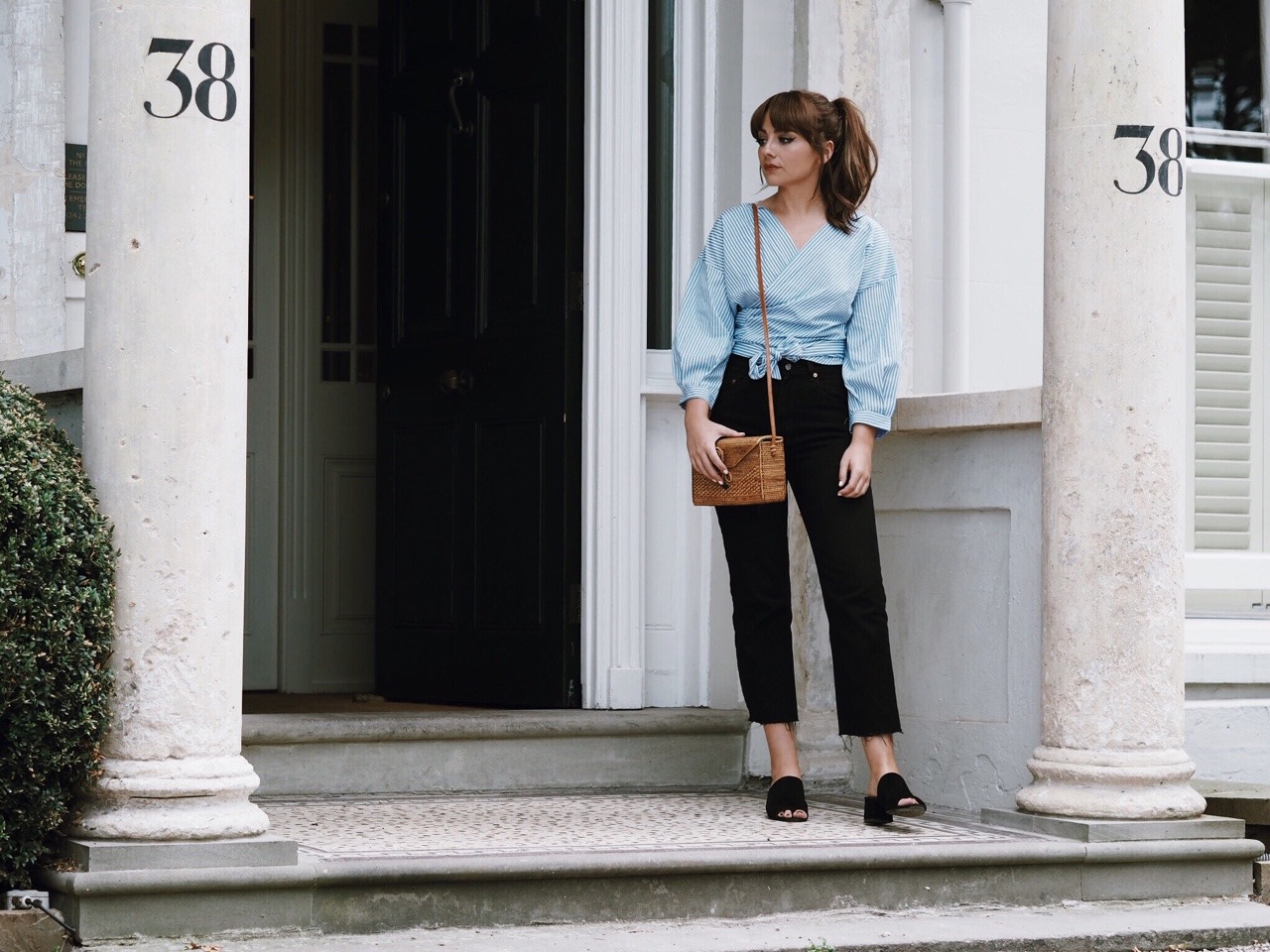 Top – LOTD (similar here) | Jeans – Vintage Levi (similar here) | Mules – And Other Stories | Bag – WoodGrey 
The first evening we had the most beautiful dinner – some of the best food that I've ever experienced! And we all sat down together for the launch of their new texture spray tonic – a product after my own heart. I'm a big fan of textured/messy, generally undone hair, so I was excited by the idea of a salt spray that promises not to completely dry out my hair! I've already used it a couple of times since the event and it's definitely a new favourite – keeps my hair smelling fresh, and adds that Parisian vibe when I fancy a laid back ponytail look!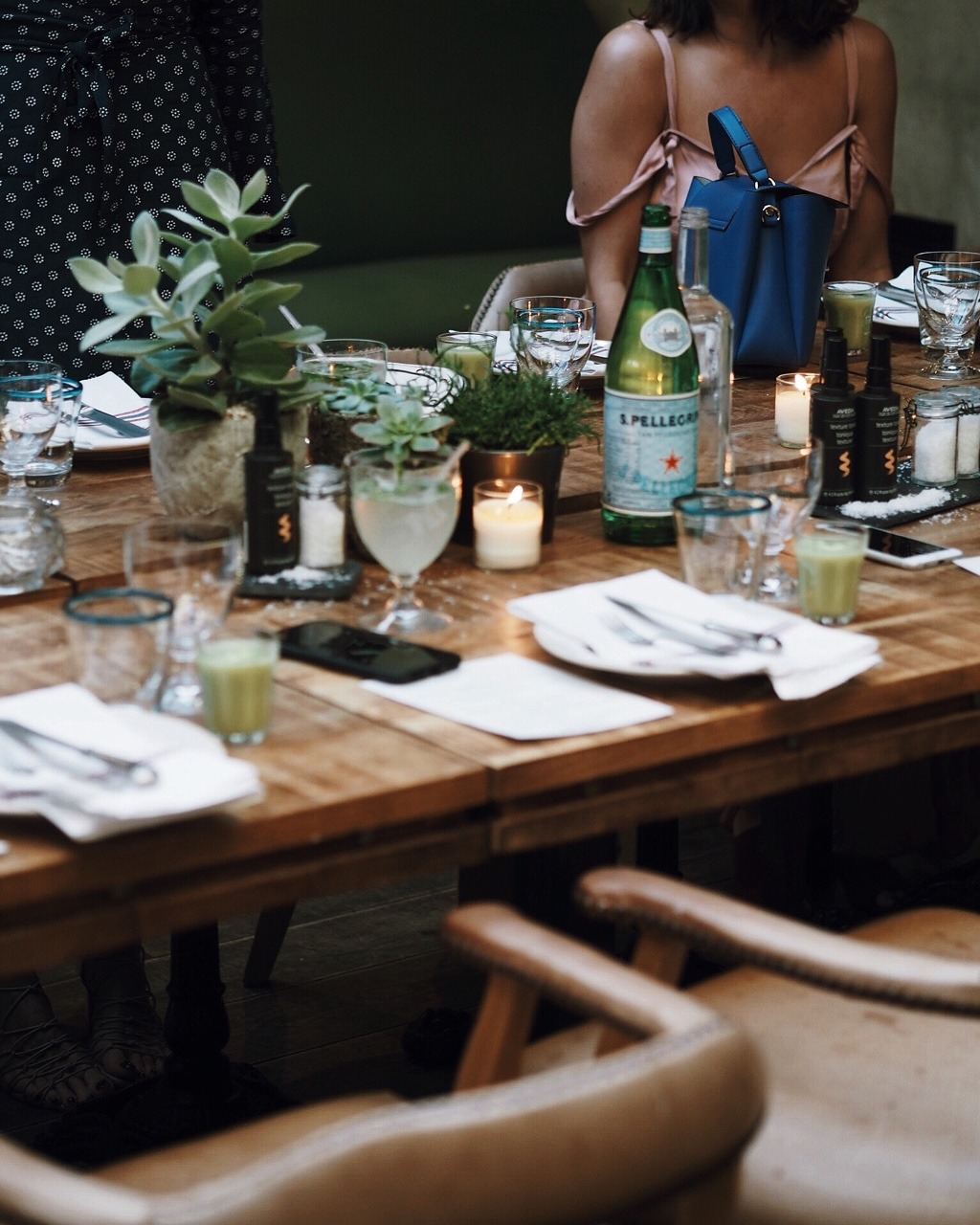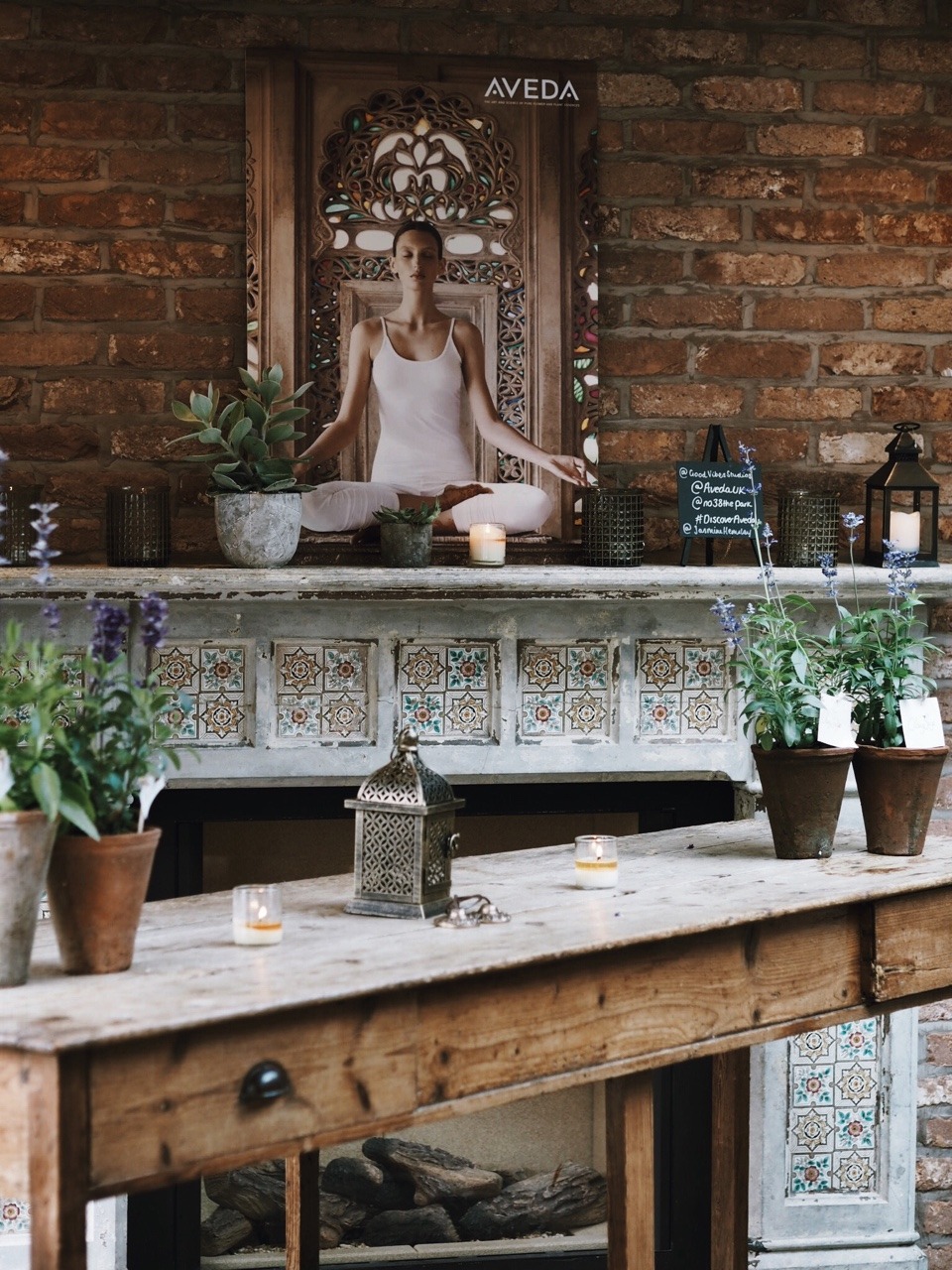 The next morning, it was time for a yoga class with Good Vibes (my very first might I add), I won't lie, I was very tempted to 'accidentally sleep in' and avoid all awkward/lack of flexibility related disasters. But no, I got myself up and into my yoga attire (old gym leggings and a white T-shirt), and went into it with an open mind. I have no say I really enjoyed it, but boy did my every muscle in my body ache the day after! I have toyed with the idea of joining a yoga class in Manchester, so it was nice to have the experience, and our teacher was incredible! I really enjoyed the meditation at the end – it's definitely welcome to someone like me that is constantly fidgeting and finds it hard to switch off.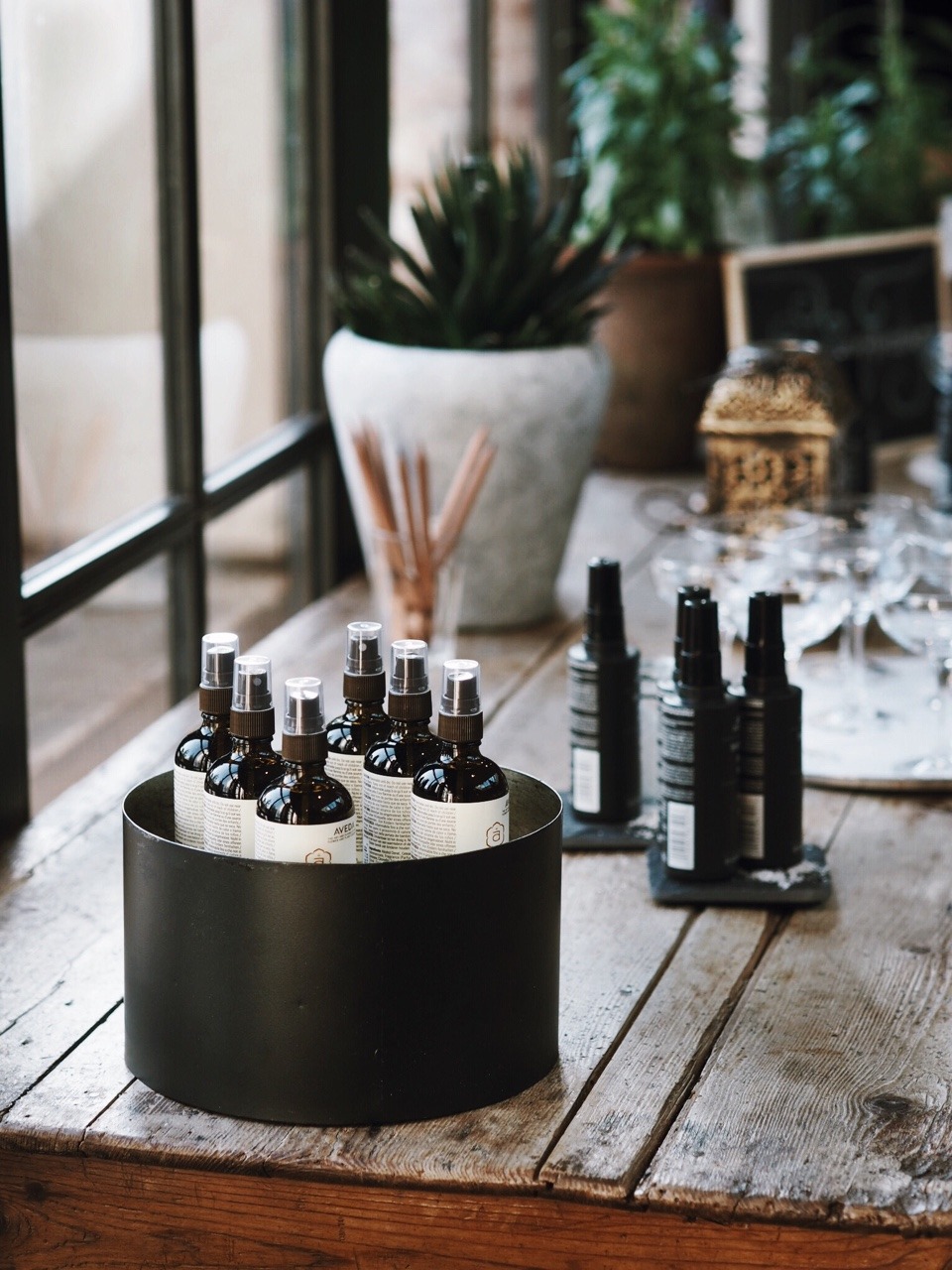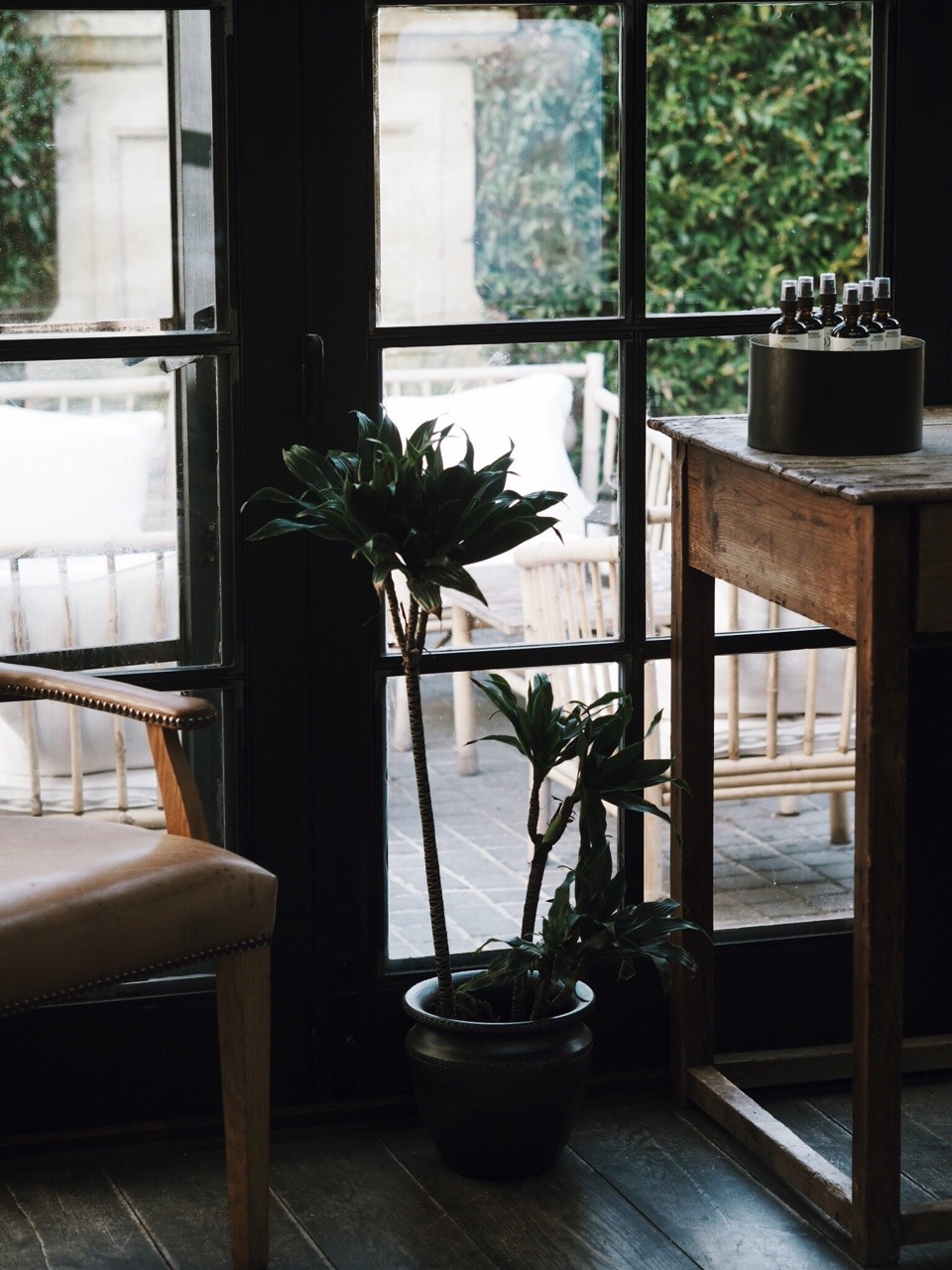 Post yoga and quick outfit change it was onto the final activity of the day – a cooking class hosted by Jasmine Hemsley, possibly the most radiant creature I have ever had the pleasure of meeting. She was utterly beautiful and taught us so much about the Ayurveda lifestyle and digestion. I'm a real foodie and always looking for new recipes, so I'm definitely going to pick up her new book when it comes out in November because the rice and bean dish she made for us was all kinds of delicious! I'm always more intrigued when the food is healthy and wholesome but not part of some trend or industry fad diet. Jasmine's teachings were primarily about wellbeing and living the best lifestyle possible, rather than depriving our bodies. Definitely a book to watch out for if you're interested in Ayurveda!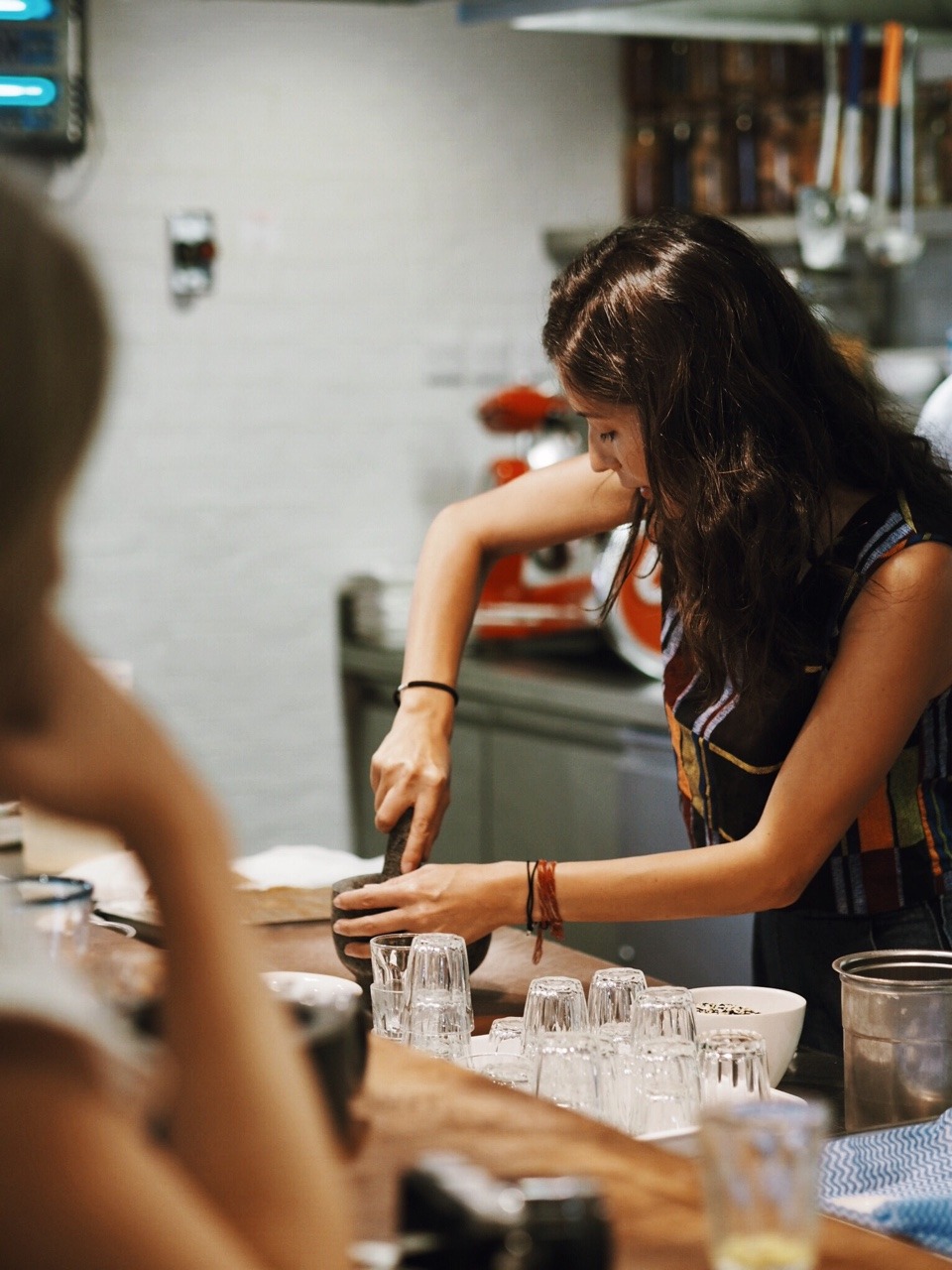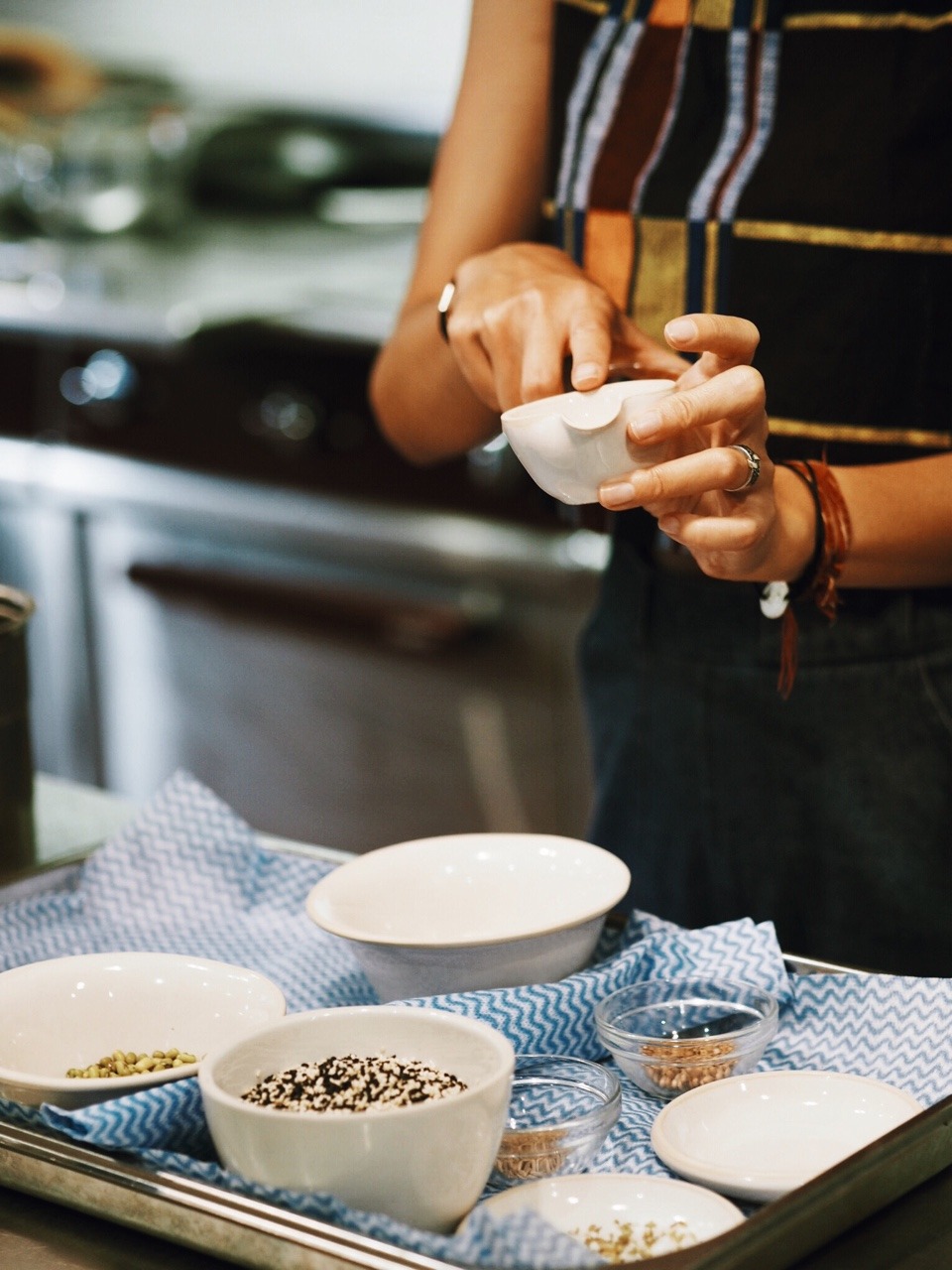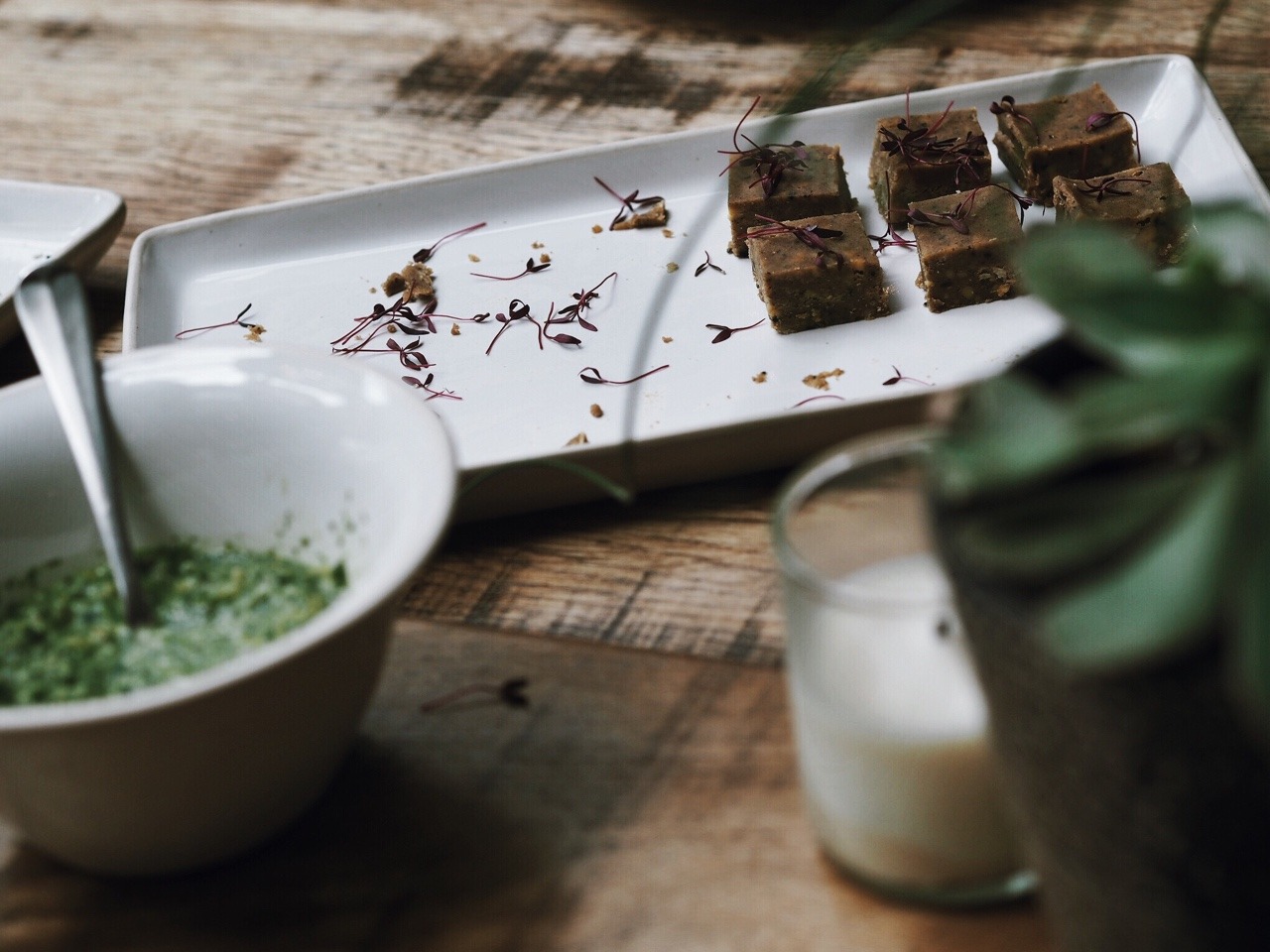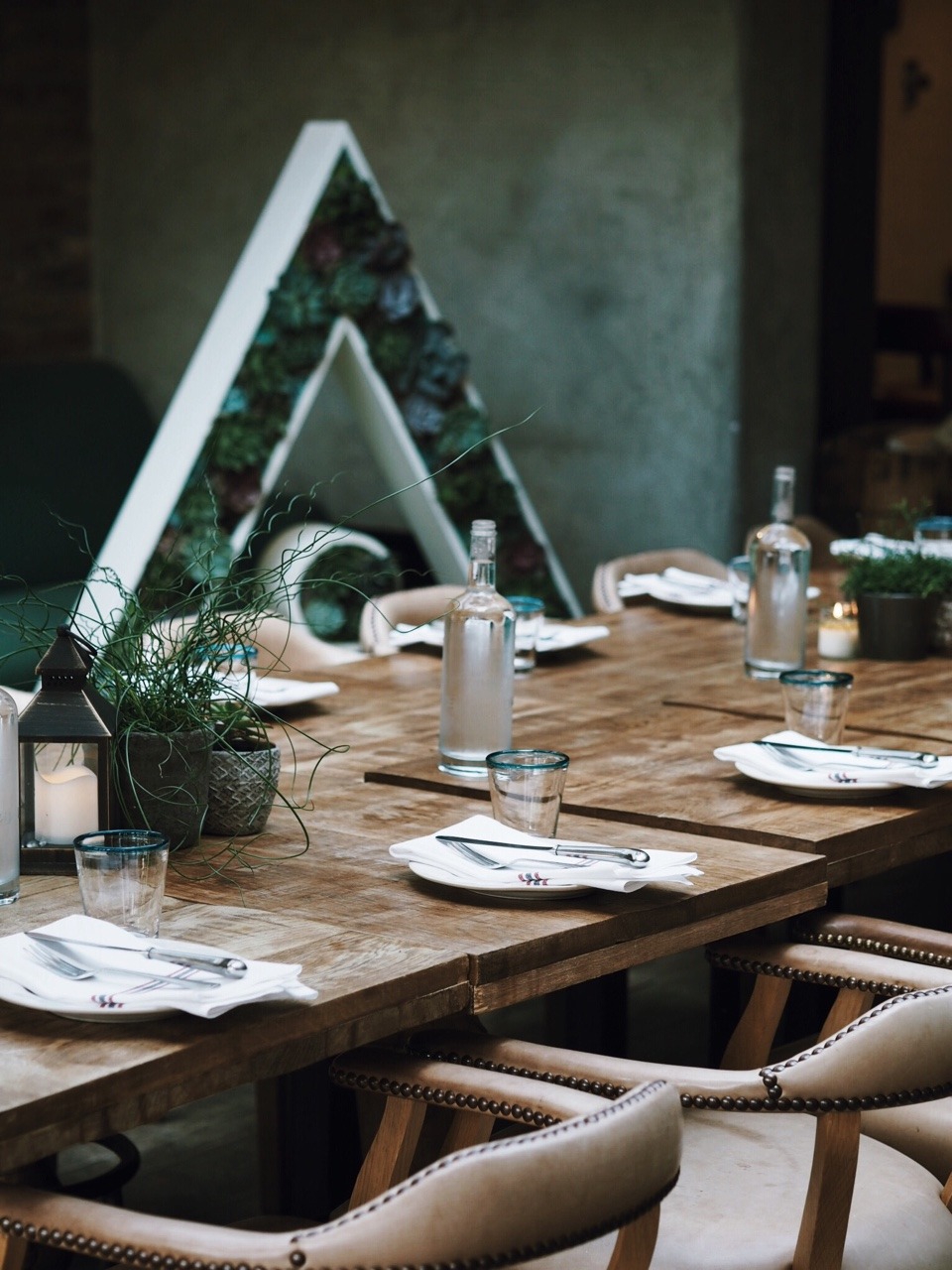 All in all it was a beautiful couple of days meeting new people and having new experiences. I always feel most inspired around kind and creative women, and this trip certainly wasn't short of them. Aveda absolutely thought of everything, and the ancient influences/ethics of the brand in general have definitely encouraged me to be a little kinder to my mind and body, to think about the products I'm investing in, the food I'm eating, and to try and be more in tune with the world around me. In short, to generally make the effort to take small steps that will enable me to live that little bit better each and every day.
Thank you for reading if you got this far! And thank you to Aveda for the most wonderful trip! It's been a none stop week but I've throughly enjoyed every second of it…
Alice x
---

Location – N038 The Park, Cheltenham 
Learn more about AVEDA here | Read more about Ayurveda here
SHOP MY AVEDA FAVOURITES