The temperature is finally back under the thirty degrees mark here in Manchester (important weather update), which means I can safely resume my position as someones who's interested in putting outfits together! 
I don't know how people manage to look chic when the temperatures soar – I'm very much a 'throw on whatever's cool and comfortable/doesn't remotely touch my skin' kind of gal. Despite summer always being the most fun time of year for me, I'm always excited for the seasons to shift so that I can switch up my outfit combinations again and play around with layers once more…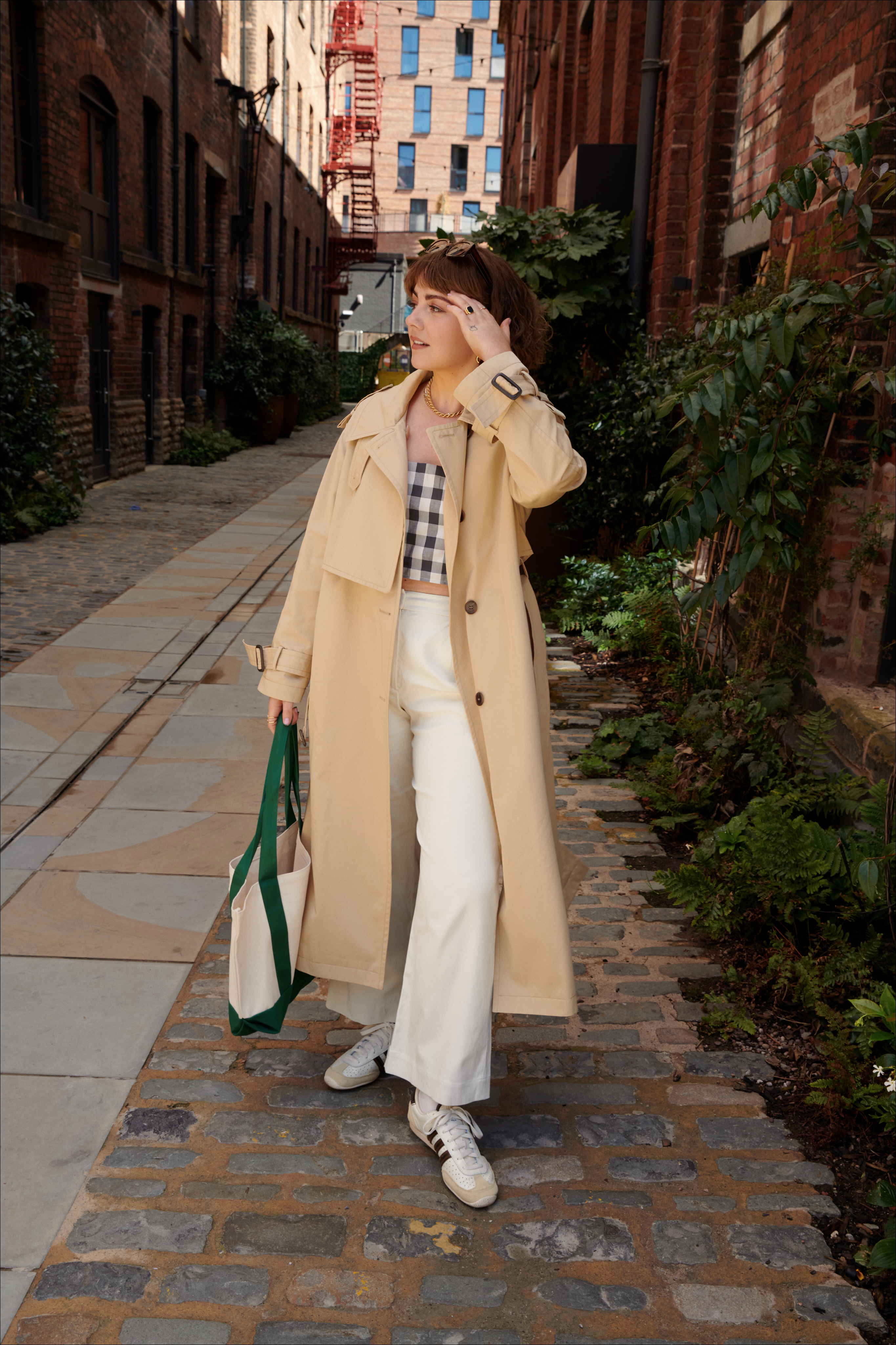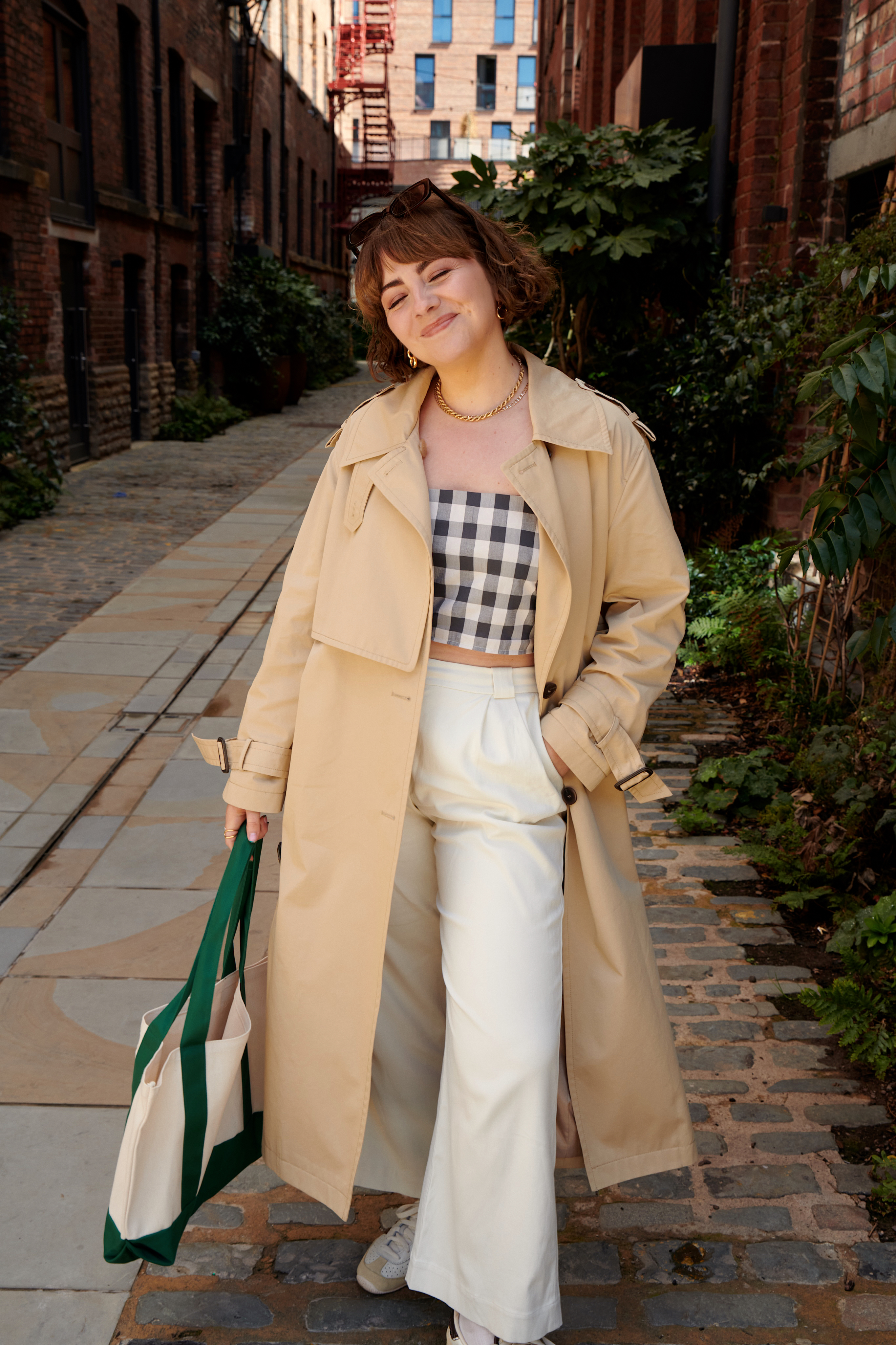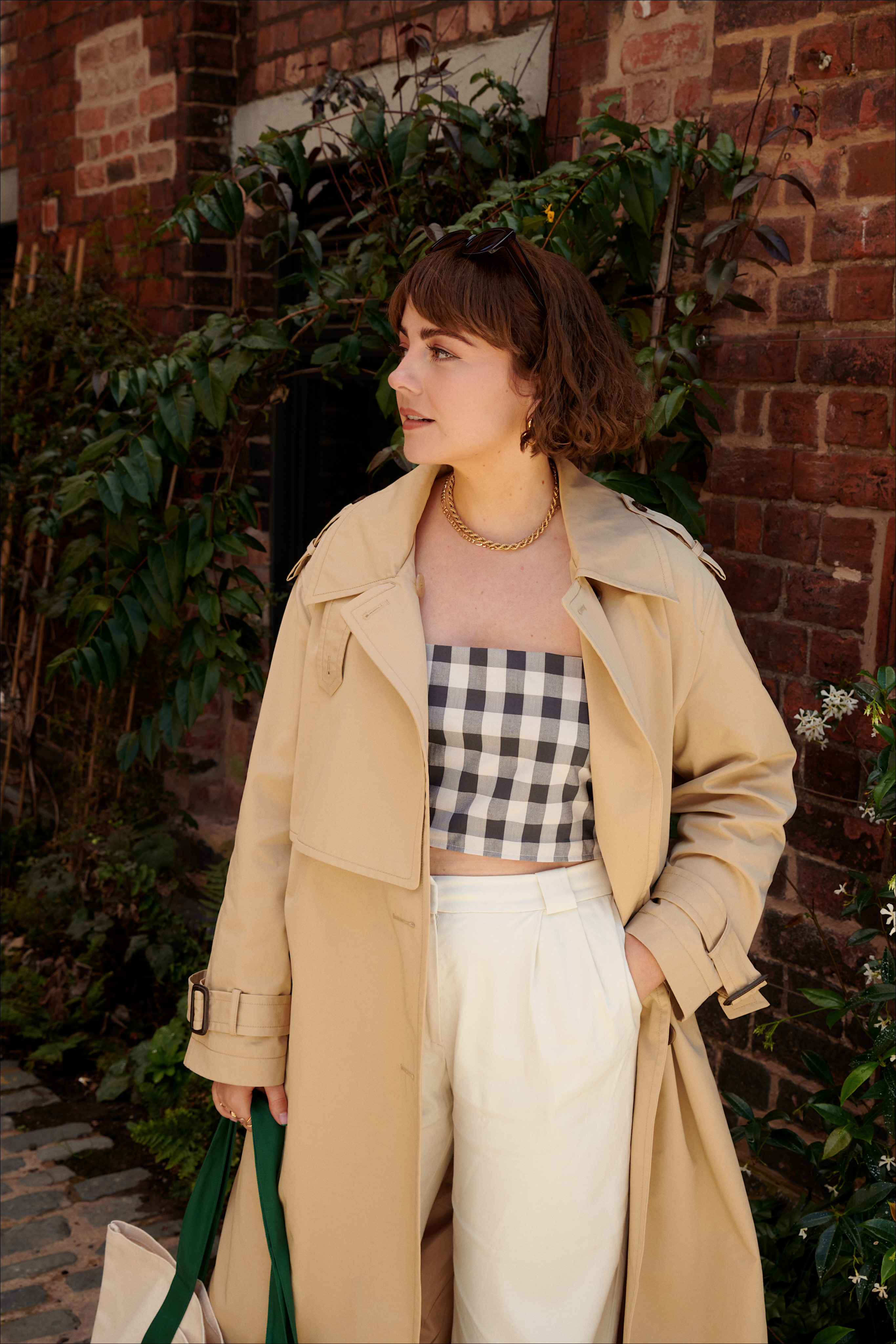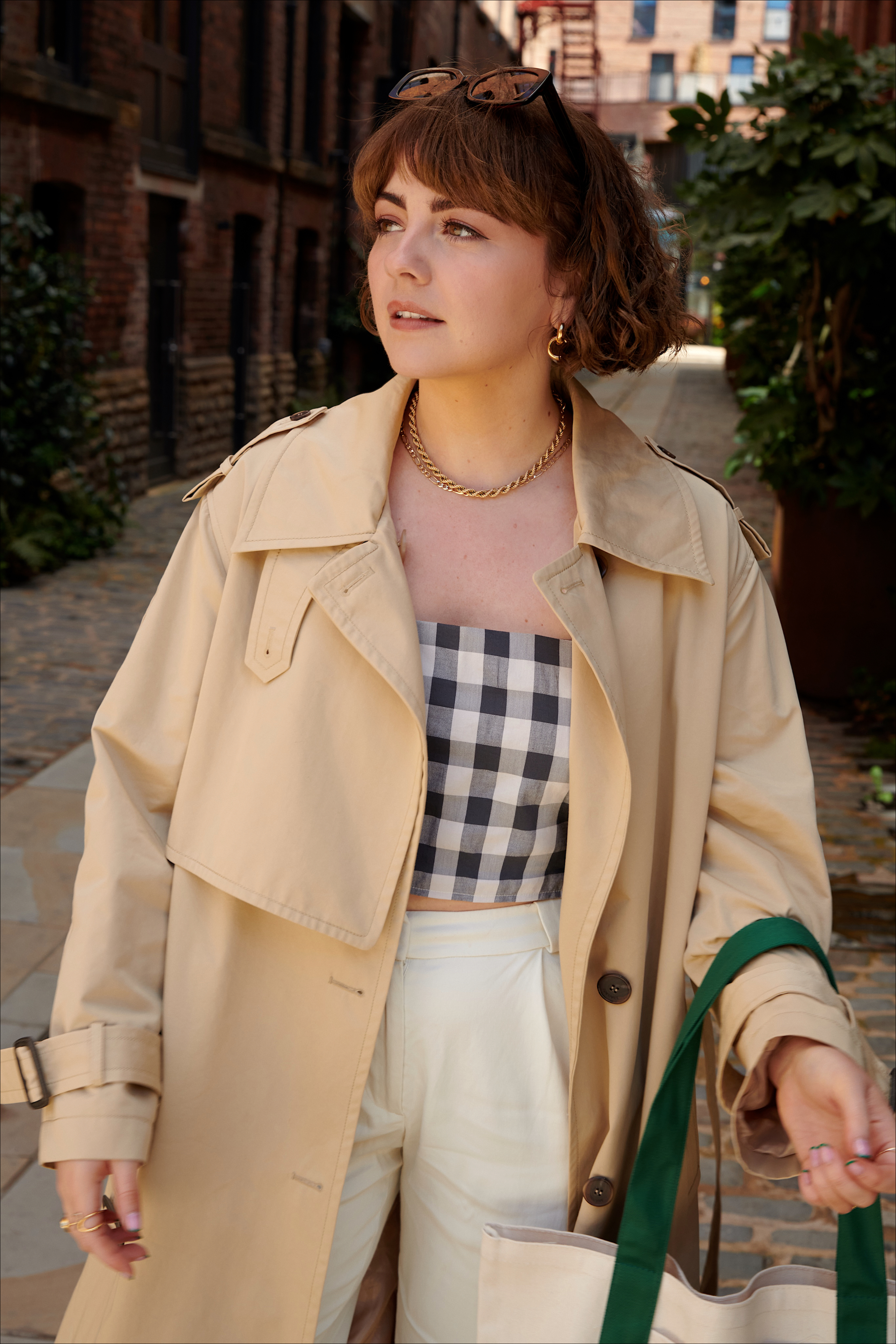 At this point in the year, anything I'm investing in summer clothing wise has to be a timeless piece – bonus points if it's something I can also style for the cooler months! I recently spotted this sweet little gingham top by Aniela Parys and completely fell in love. They are a conscious brand that create small batches/capsule collections from their studio in Barcelona. They work with a lot of deadstock material and I love that they include a range of different body types when it comes to shooting their collections/showcasing their pieces online. I also love that you can cater this top to fit your body because the straps are completely adjustable (such a a nice touch) – it leaves room to fluctuate and means you can alter the fit depending on your mood.
I first stumbled across them via Instagram and I think it took around a week for me to create an order! They are one of those brands that just speak to me – their use of print and colour very much appeals to my personal taste, and I love that they play around with modern elements but all their pieces still feel very classic and chic. If you're into Paloma Wool then I feel like you might also fall in love with this brand…
I love how this top looks with white trousers or jeans for the warmer Manchester weather, but it's also a great summer holiday top to style with shorts or a little satin midi skirt. So so easy to dress up or down because of the cute lace up back situation! However, I'm also picturing it with high waist denim, a chunky cardigan and some boots for ultimate Nineties transitional vibes. It's really light to pack too – basically folds down to the size of a napkin! For that reason alone, I feel like it's going to be a firm summer wardrobe favourite for many years to come. 
P.S, there's also matching trousers! (sound the alarm)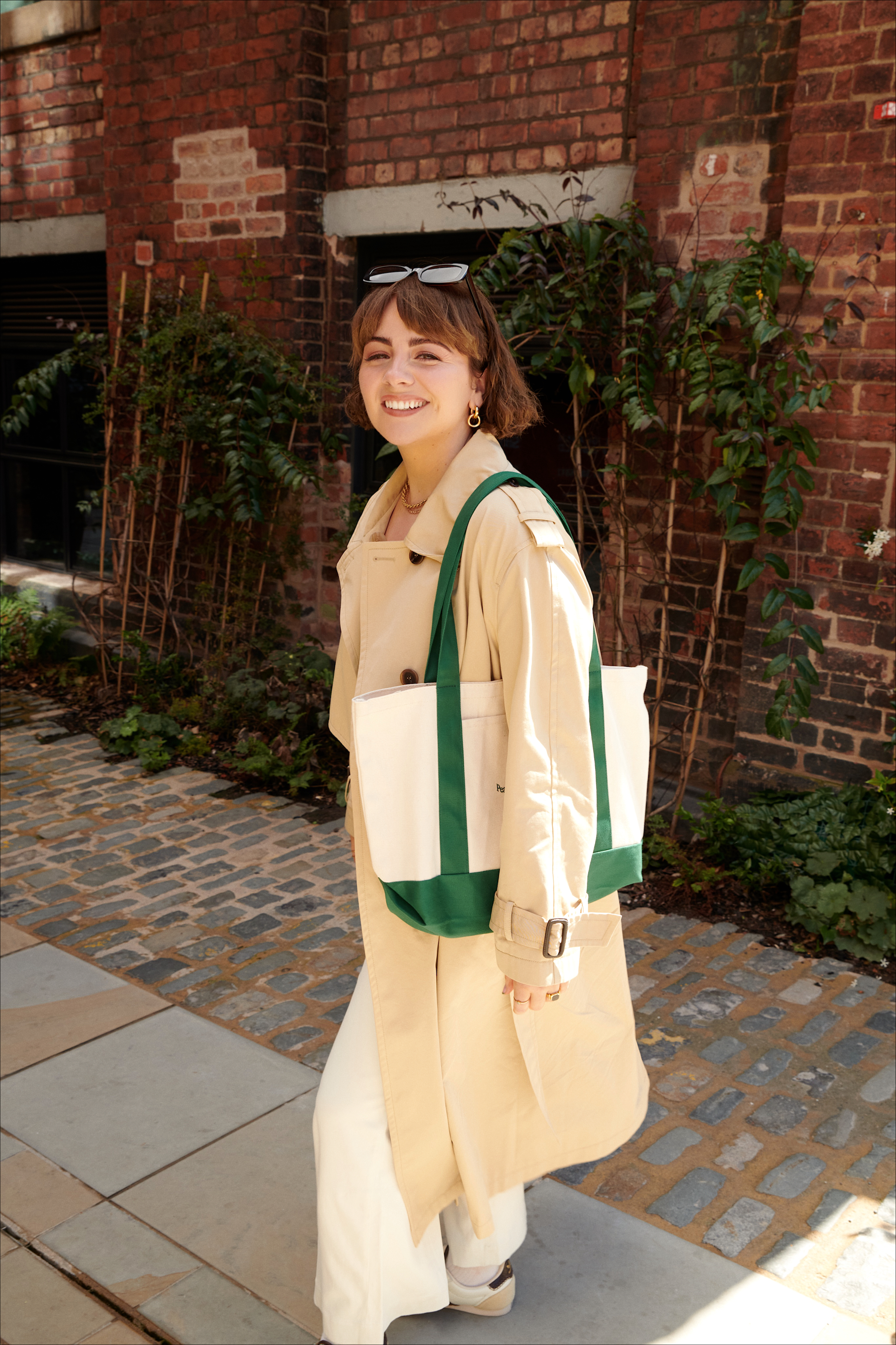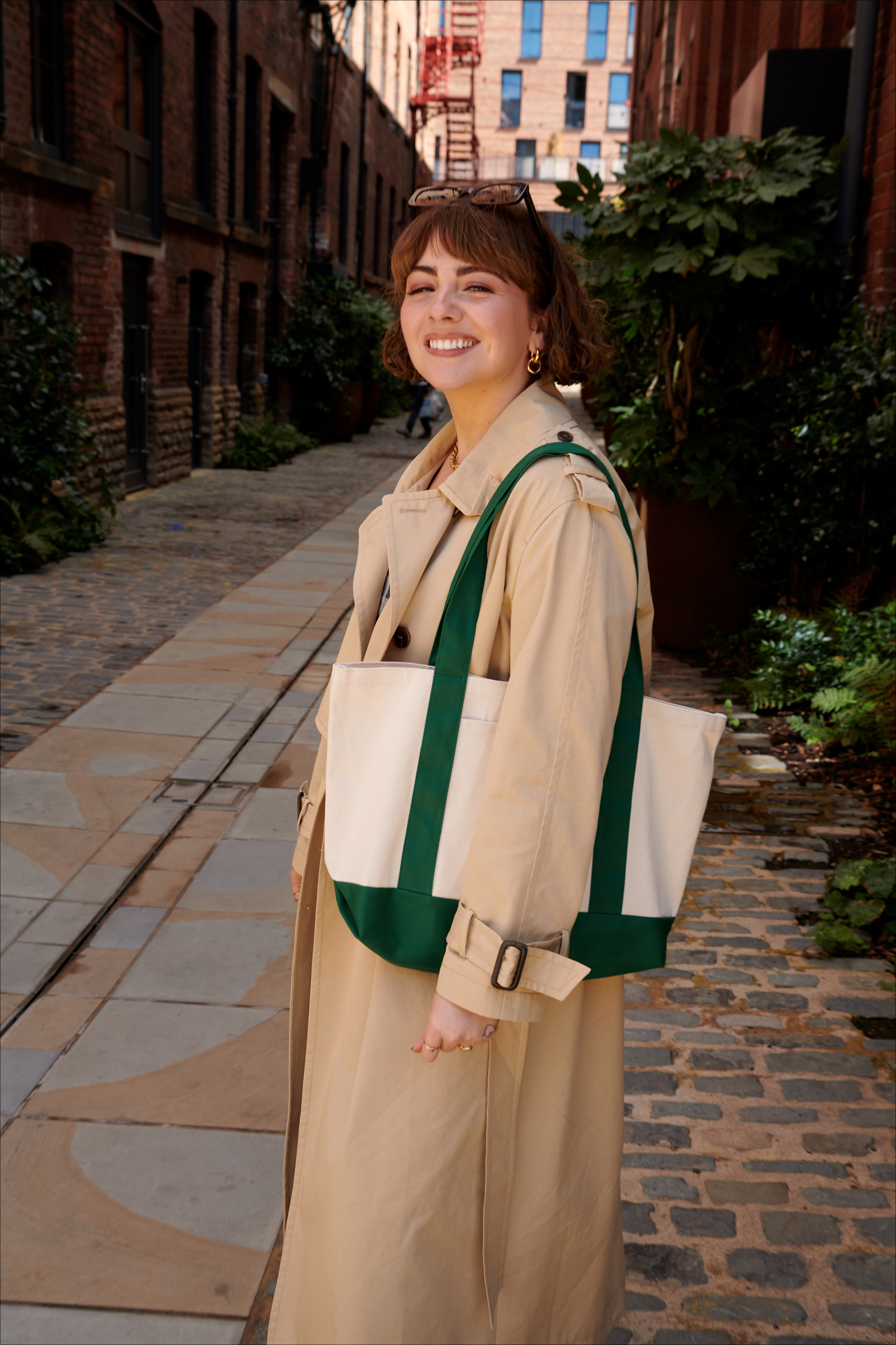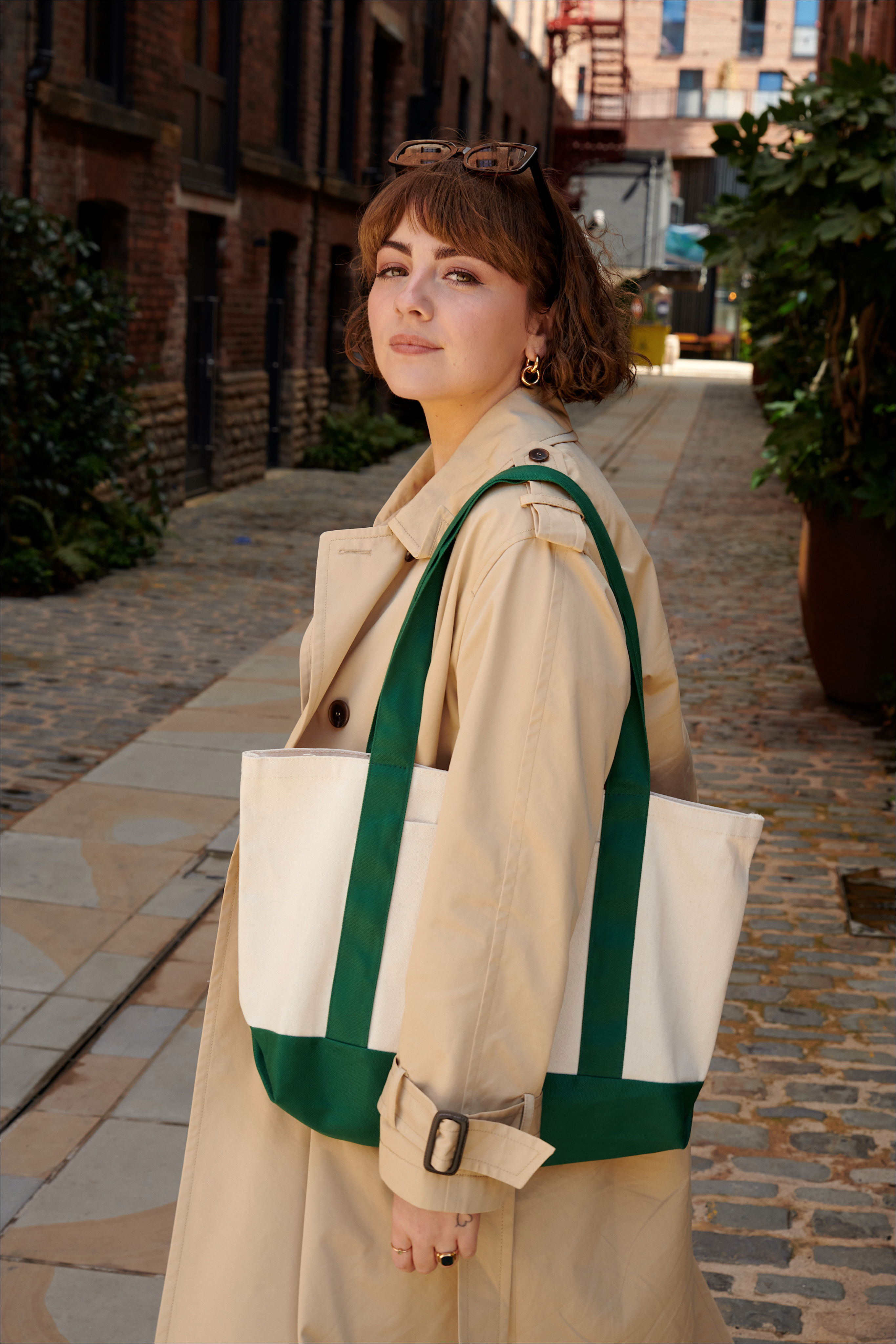 Thank you for reading! I hope you're doing well & being gentle with yourself & I'll be back with another blog post soon…
Alice x 
All outfit links/alternative pieces are below for you as always!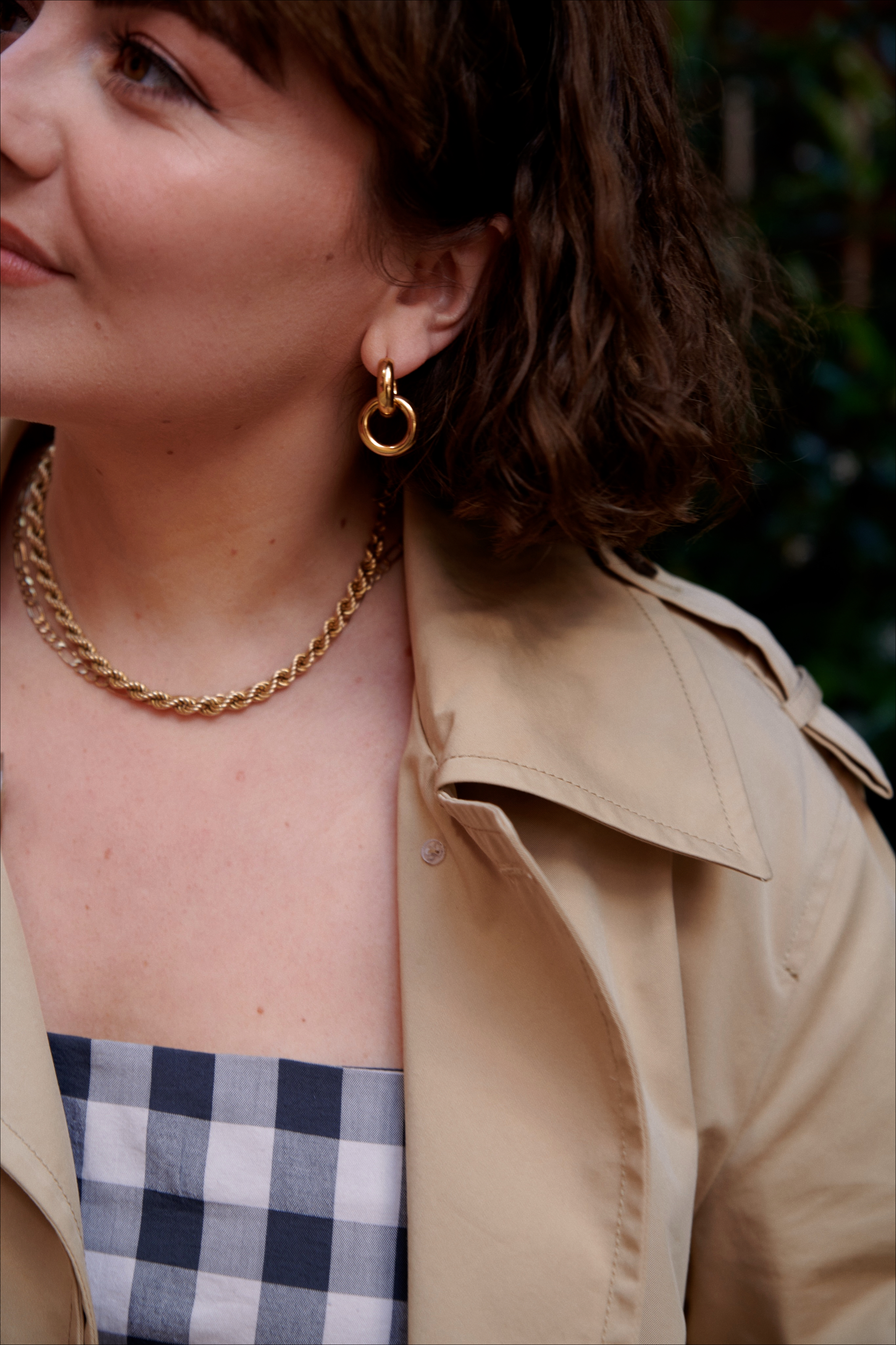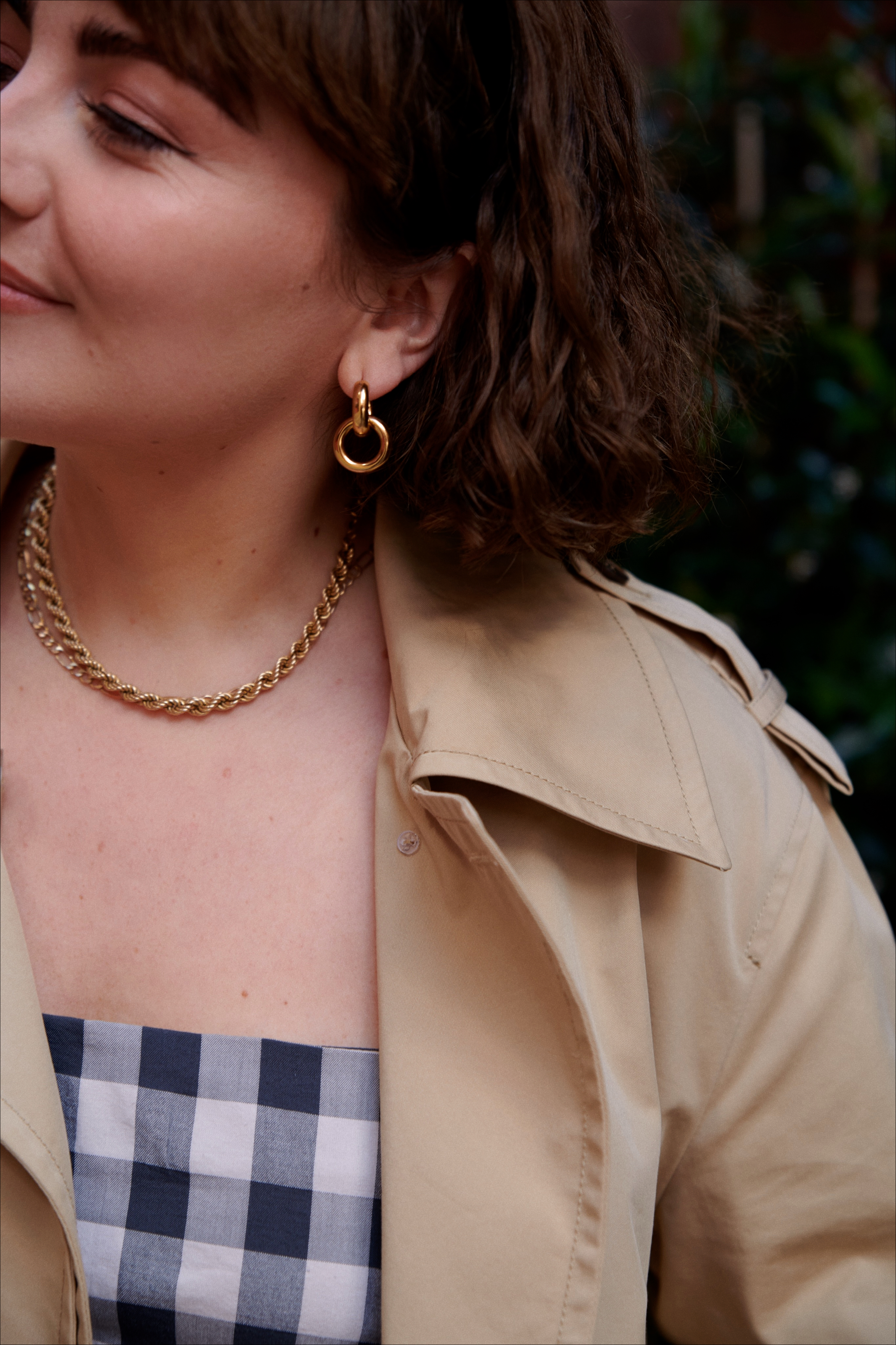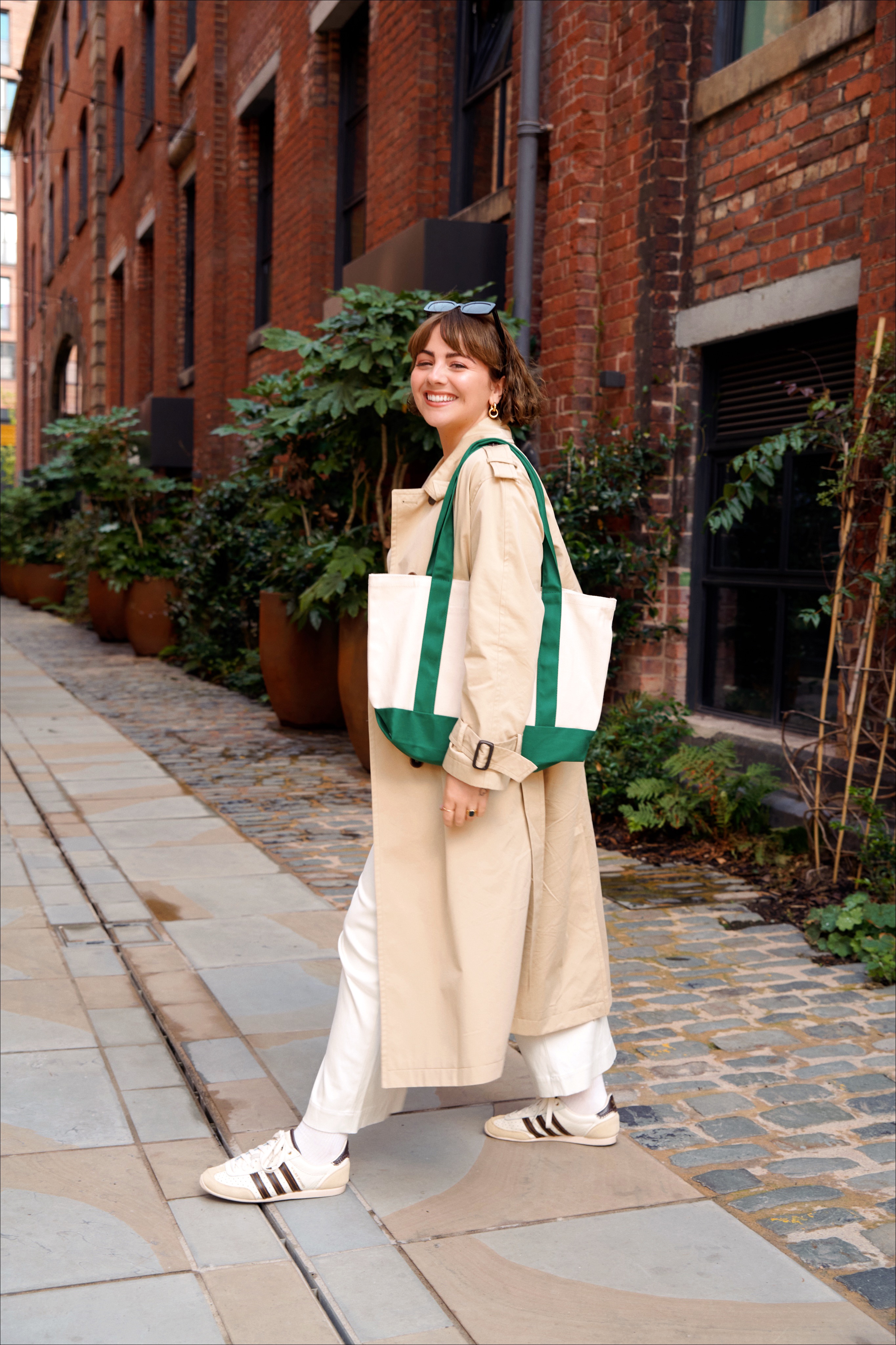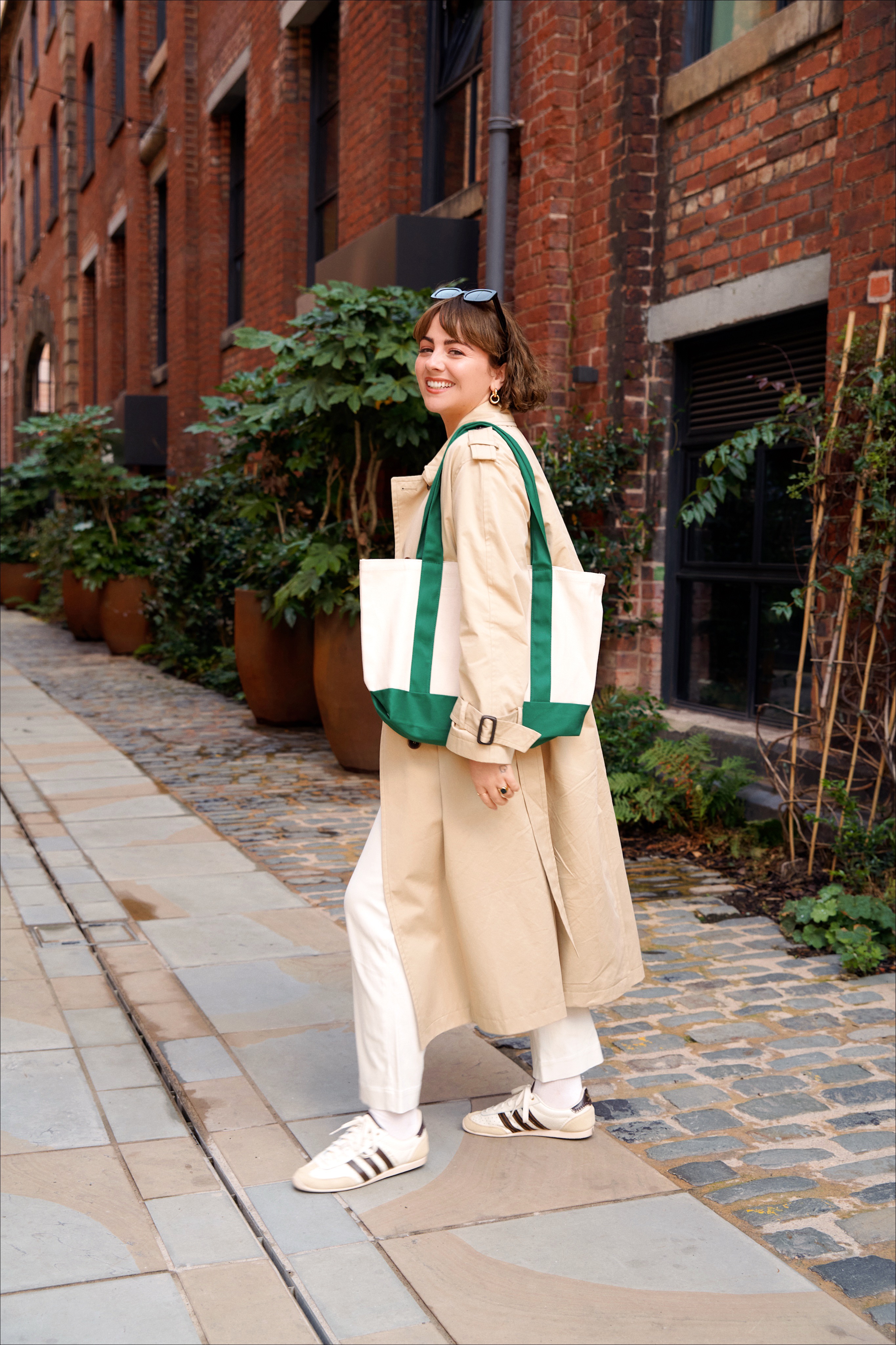 ---
Photographs taken by Catherine Booty 
Trench Coat c/o – wconcept, Top – Aniela Parys, Trousers c/o – And Other Stories, Trainers – Adidas x Wales Bonner, Tote Bag – Museum Of Peace And Quiet, Earrings – Galleria Armadoro, Necklaces – Daisy London & Buckle Bow Pearl
SHOP THE LOOK