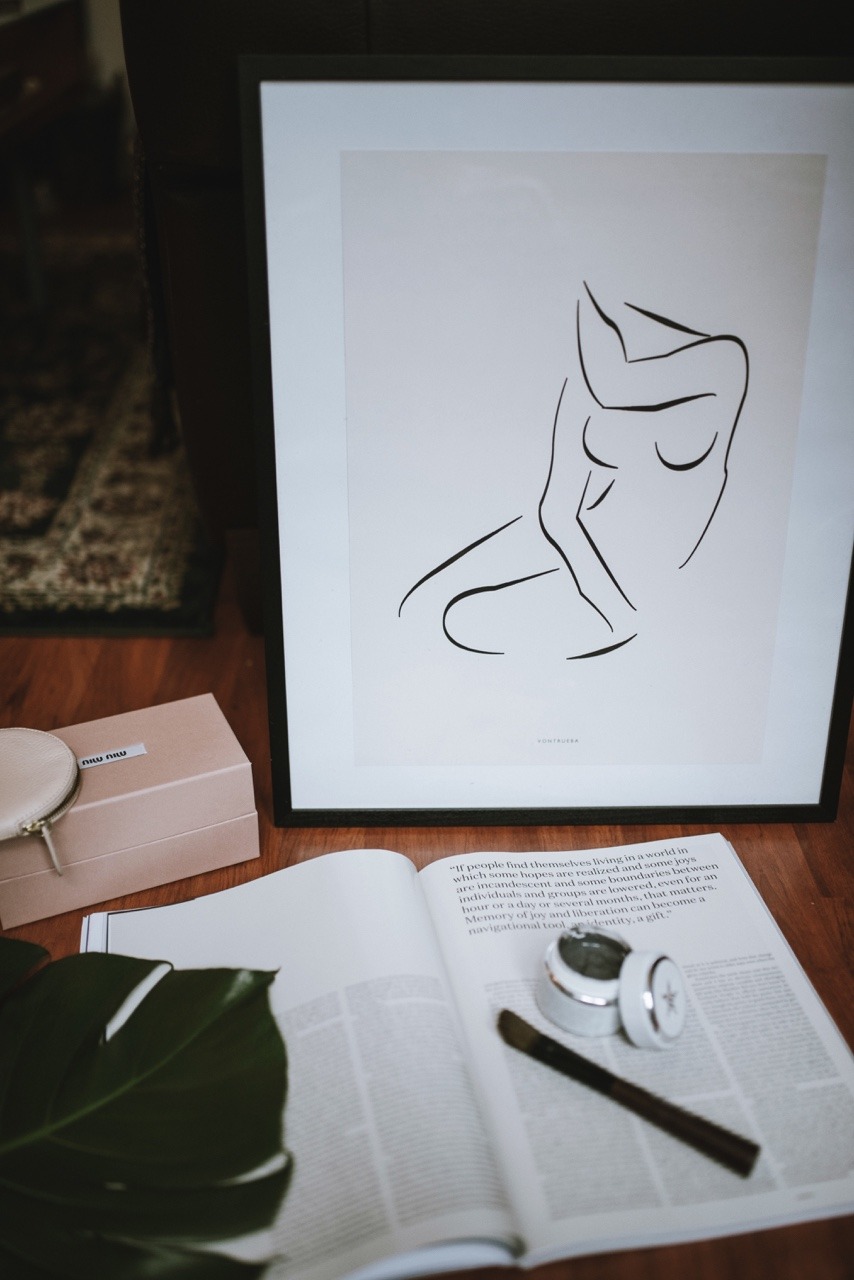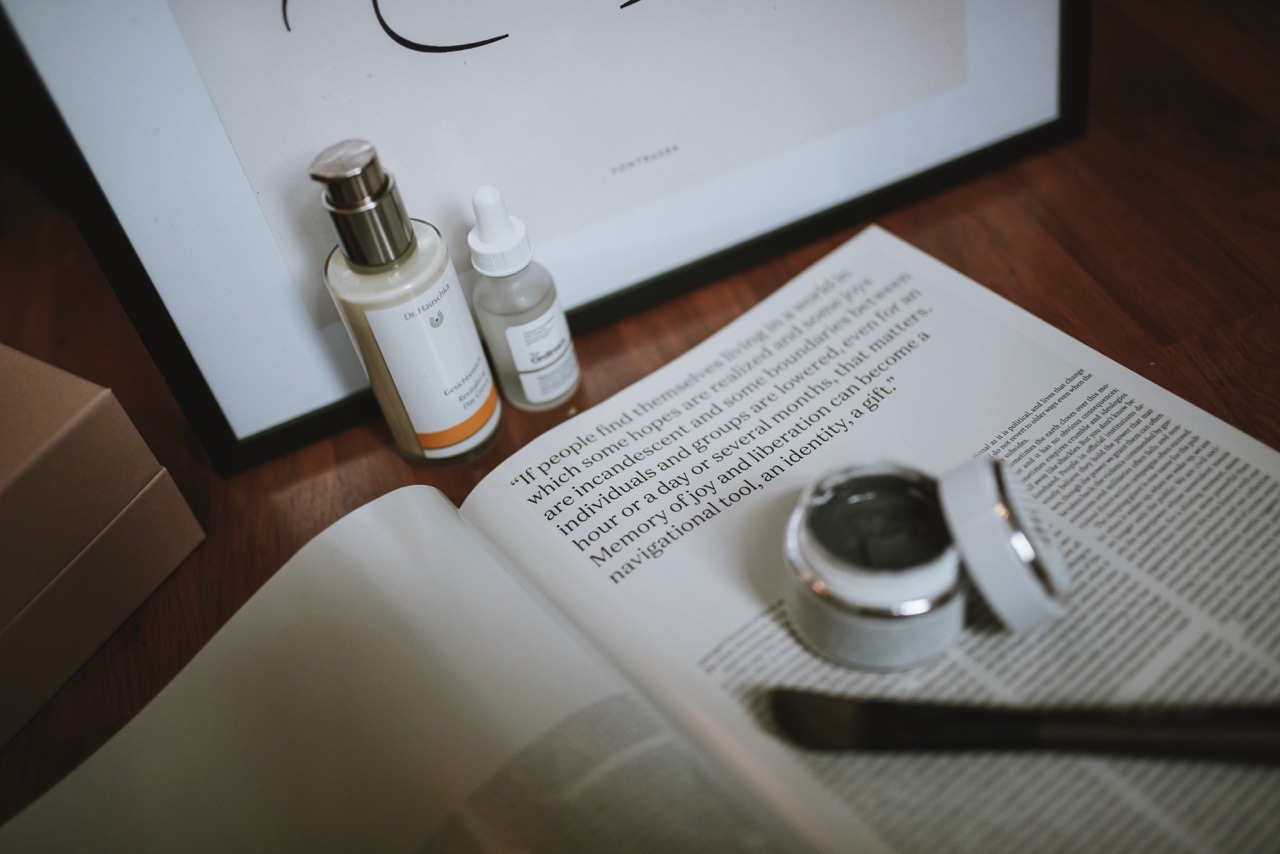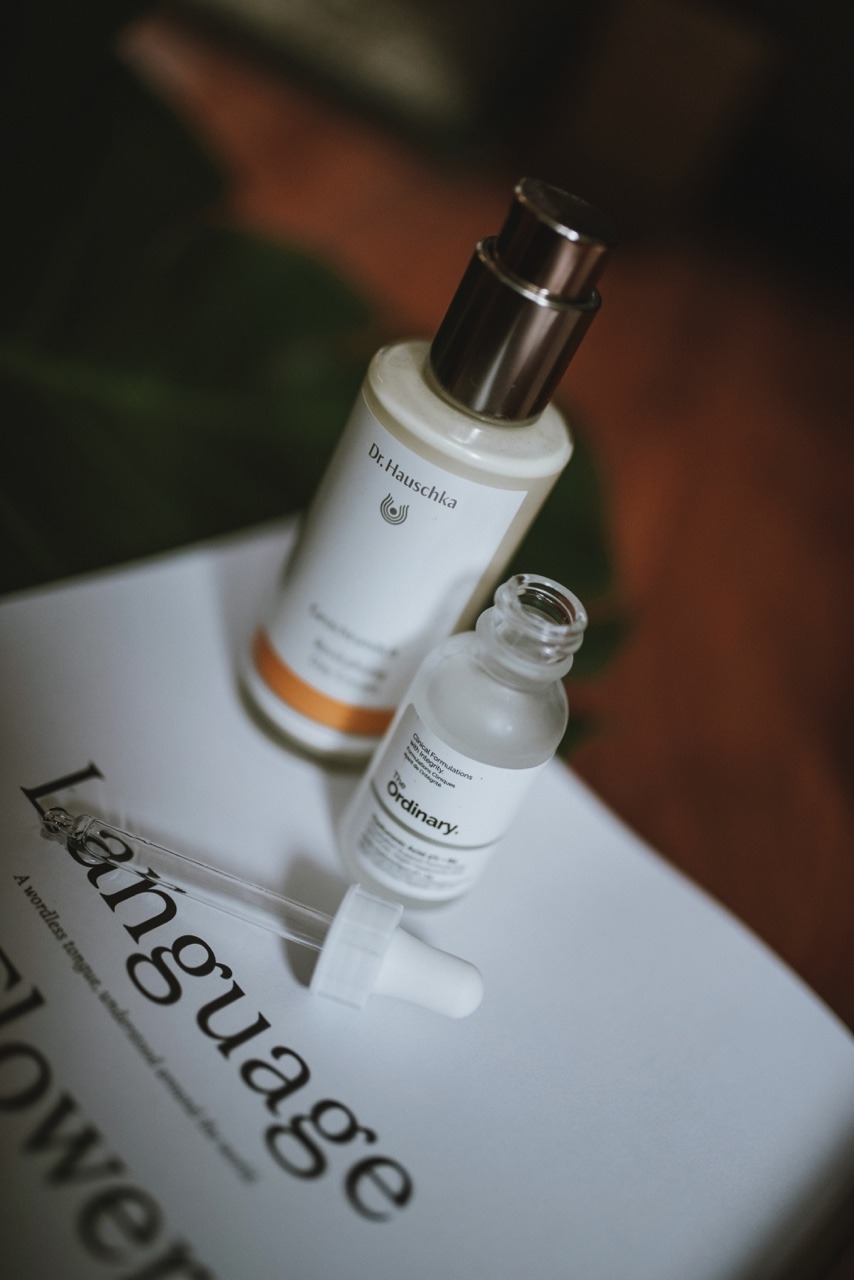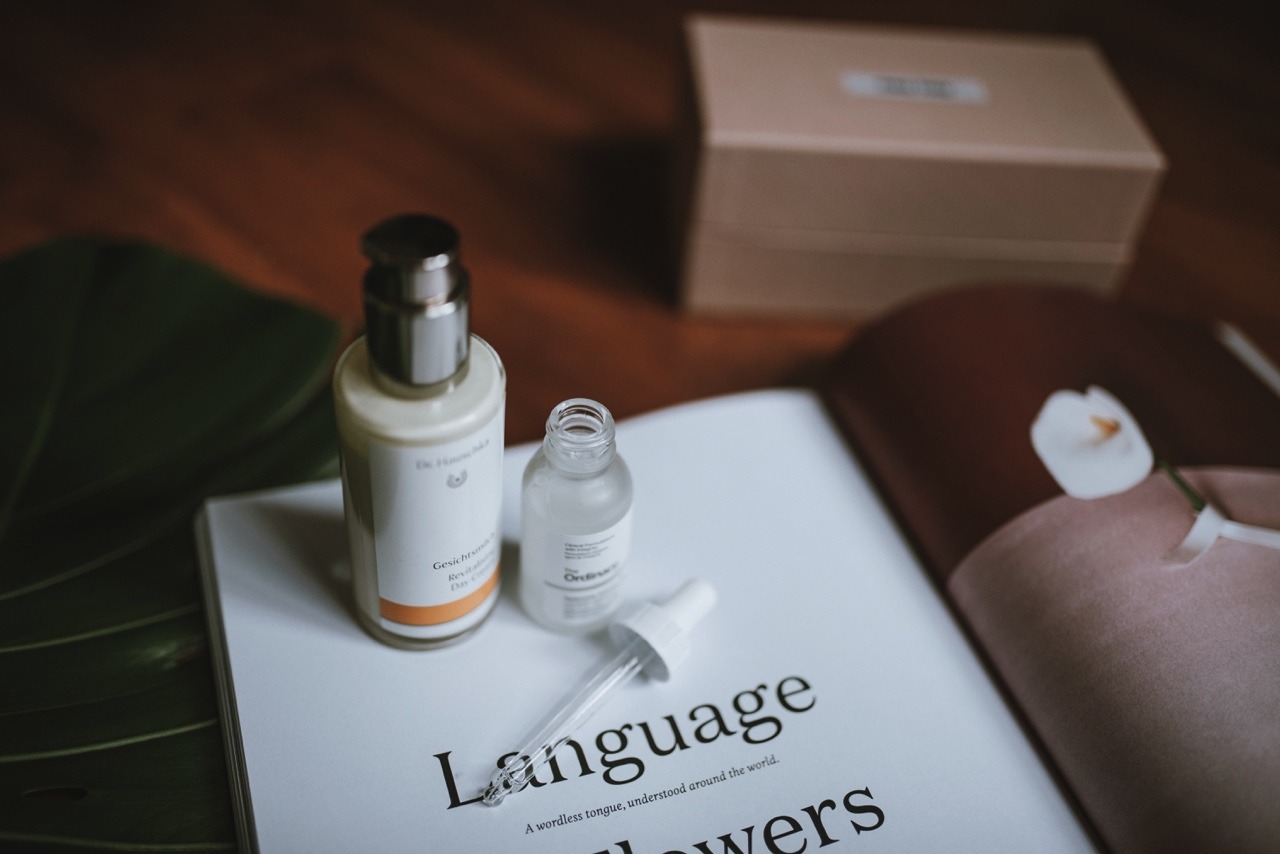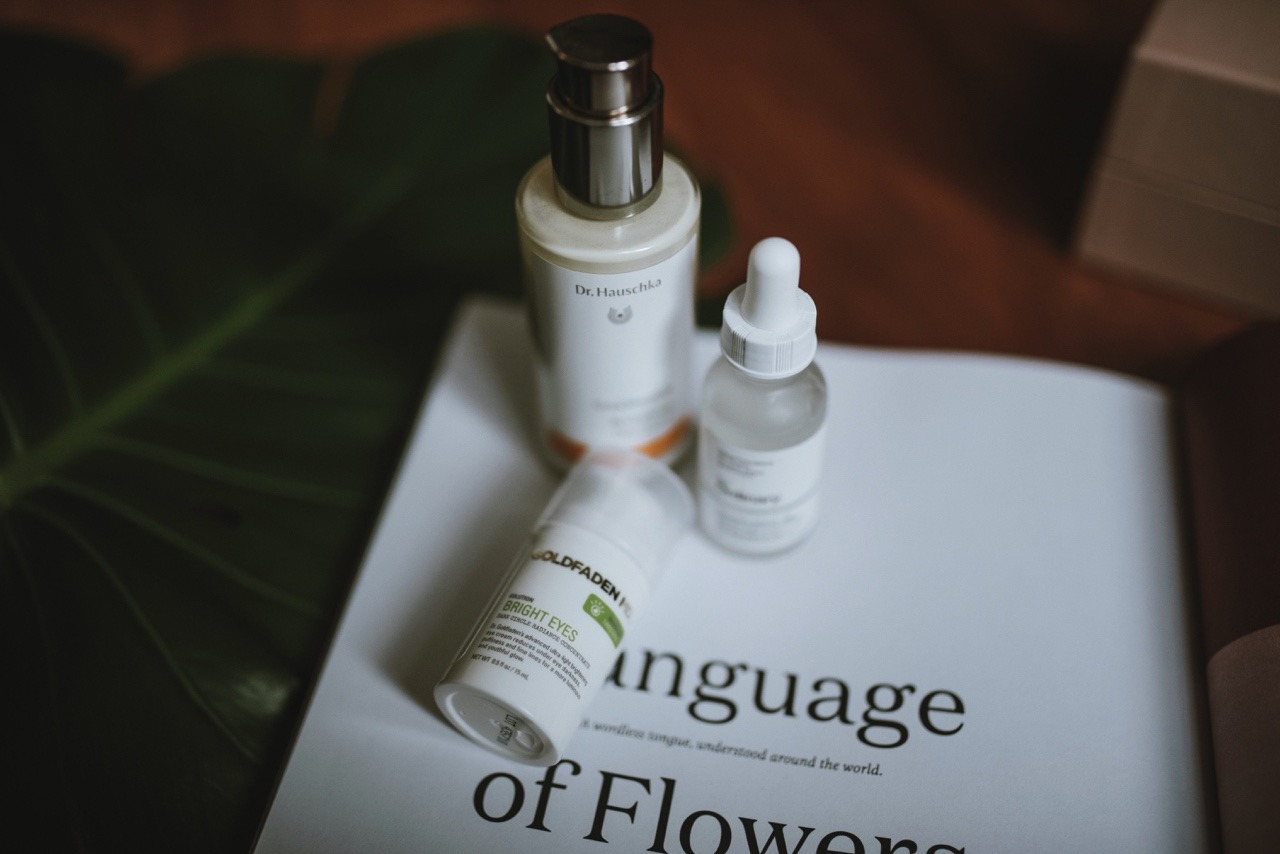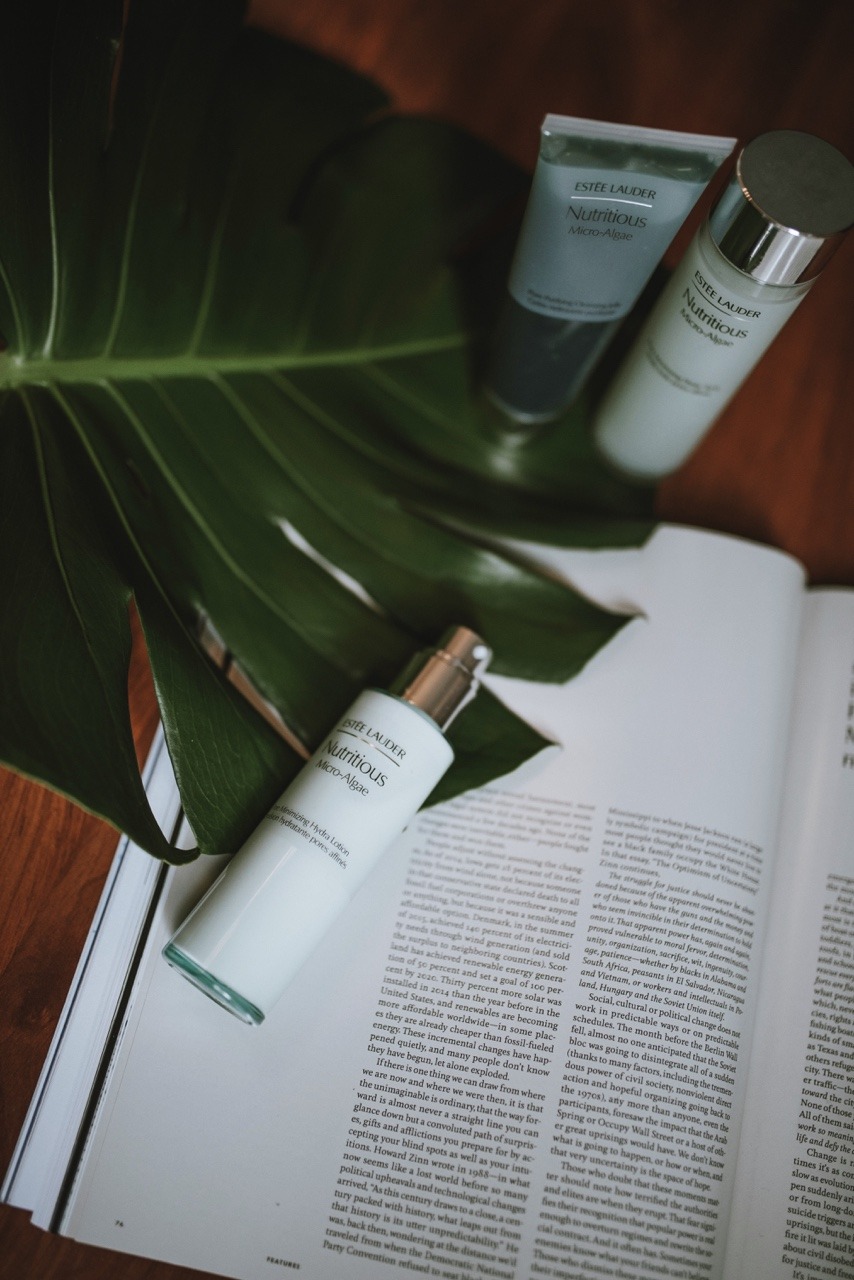 It probably doesn't come across as much on here as other things, but I bloody love skincare. I love everything about it, the ritual of a routine, discovering new brands, and finding products that really really work. Products that I can recommend to friends and family, to you guys, to basically anyone who will listen…
This year I've been testing out lots of new products, and have really begun to trust and recognise what I want from my routine. It probably has a lot to do with living very close to a Space Nk store too – and the loyalty points that keep encouraging me to buy that extra eye cream. Having said that, I'm pretty sensible when it comes to my skincare spending, I don't like to have more than a couple of each product in my collection. That way, I use them up, and can invest in something new once they are finished – the only exception to this rule so far seems to be face masks, but a girl can just never have too many right? It's a Sunday evening ritual to paint them on – my warpaint for the week ahead.
Dr. Hauschka | Revitalising Day Cream 
I took a chance on this face cream when I had ran out of everything I had last month. I wanted a big bottle that could just permanently sit on my dressing table (a make shift wooden crate and Ikea mirror – I'm nothing if not resourceful), that would act as a base for make up and just generally be a great all rounder. Not only does the bottle look really pretty, but I LOVE the formula of this. One pump is enough to do my whole face and neck, with a bit left over for my hands too. It's a slightly greasy finish, but I strangely really like this, and find that it offers a dewy touch to anything I add on top. It's super hydrating and the bottle will last forever!
THE ORDINARY | Hyaluronic Acid 
A brand that seem to be everywhere at the moment and taking the beauty world by storm. I first spotted them on ASOS and was intrigued by the beautiful packaging, before being taken back by the ridiculously low price point. I mean, seriously, where was this brand when I was in high school? Six whole pounds for a beauty serum is pretty darn amazing, and the ingredients could rival formulas way over triple it's price. I opted for the hyaluronic acid because my skin tends to be quite dehydrated before anything else – I apply it before my moisturiser for added hydration, and find that it's doing a good job at giving my skin that extra little boost it needs. I've yet to try out anything else from the range but I'm very excited to do so!
ESTEE LAUDER | Nutritious Micro-Algae Range 
I kindly got sent this range a couple of weeks ago and didn't expect to love it as much as I do. I rarely love all three skincare products out of new 'three step' skincare launches, but I have been using these religiously. I love the smell of them – slightly masculine and really fresh. I've been using the face wash as my first cleanse, then I sweep the toner over my face with a cotton pad. Finally, I apply a light layer of the lotion, and sometimes a little bit of oil if I feel like my face needs it. I have the odd open pore around my nose and cheek area, and have found these give a flawless base to apply make up onto! I think the lotion would definitely be too light as a winter moisturiser, but for summer it's beyond perfect. None of these products have upset my skin, and I've even be encouraging Sam to use them too. They definitely have a unisex scent to them that's really refreshing!
I've had a few questions on my opinion of glam glow masks in general – they are extremely hyped up in the beauty world and also pretty darn expensive for the little pot you receive. Having said that, they really do make a difference to my skin. My advice to people with very sensitive skin would be to avoid the harsher masks such as this one – it does tingle quite a bit for the first few minutes. So much so, that you wonder whether you should wash it off, but it really helps the texture of my skin. I use this once or twice a week, and I find that it helps my make up go on smoother, and stops any new spots or blemishes from forming!
I'm on a mission to find the perfect eye cream at the moment – I'll forever be loyal to my Kiehl's creamy avocado, but I really want something that brightens the under eye area and helps to reduce fine lines. I have A LOT of laughter lines, which I'm not self conscious about, but it's always a good idea to keep your eye area hydrated. It helps make up apply more smoothly and makes us look a little more alive in general. This is more than I'd like to spend on an eye cream, but I'd heard such good things about the brand, and really wanted to put it to the test. The name caught me – probably not a reference to Bright Eyes the band, but it still pleased me nonetheless. It promises to do pretty much everything – tightening, hydration, and fewer lines and wrinkles. I'm only a couple of weeks in with this but I'm absolutely hooked already – I'm a fan of the packaging too, the little pump feature is more hygienic than an open pot, and it fits perfectly into my make up bag for travelling.
MALIN & GOETZ | Detox face mask & SPF30 Moisturiser
I really fell in love with this range after buying the rice bran eye cream – it's such a beautiful, light range that's gentle on the skin but really effective. My next investment was the detox face mask after listening to a lovely lady in the store rave on about it for fifteen minutes – needless to say her skin was glowing and I'm a sucker for a recommendation. I use this as a second cleanse rather than a face mask. I work a couple of pumps into my skin and wait a few seconds whilst the formula foams up and turns white. You can feel it working away on the skin, then I simply wash it off with a face cloth and complete the rest of my routine. I like to use it in the evenings as I really feel like it just gives my face the deep cleanse it needs – especially after a long day of shooting or a night out with friends. Last bit not least, I wanted to include this SPF as we are well into summer now, and finding the perfect SPF can be tricky. After doing some research, I decided that I wanted to wear a minimum of SPF30 on my face before leaving the flat each day. I have quite sensitive skin that has reacted to certain suncream in the past – and after watching this video by Lisa Eldridge (definitely check it out for an informative watch on all things sun care related), I trusted that 30 is definitely my happy medium. However, I do have an SPF 50 for when I'm on holiday, or if the weather is particularly hot and I know I'll be exposed to it all day. This one is great because it's a moisturiser too – so it's quick and easy to get into my morning routine without feeling like an extra chore.
I hope you're all very well and found this interesting! Hopefully there's something here that you've been intrigued by – I'm going on holiday next month so I'm thinking of doing a summery themed skincare post whilst I'm away. Would love to know what you current summer staples are?
Alice x
SHOP MY SKINCARE