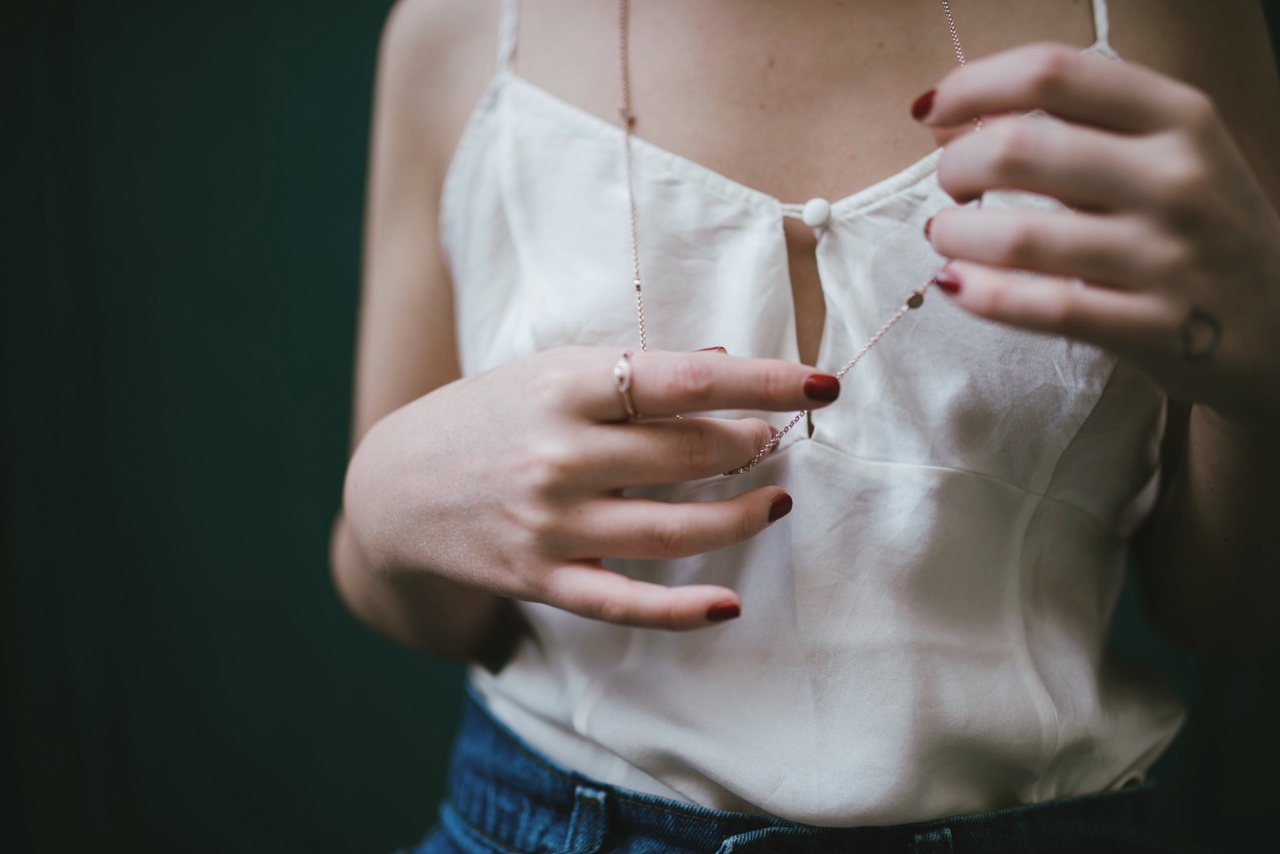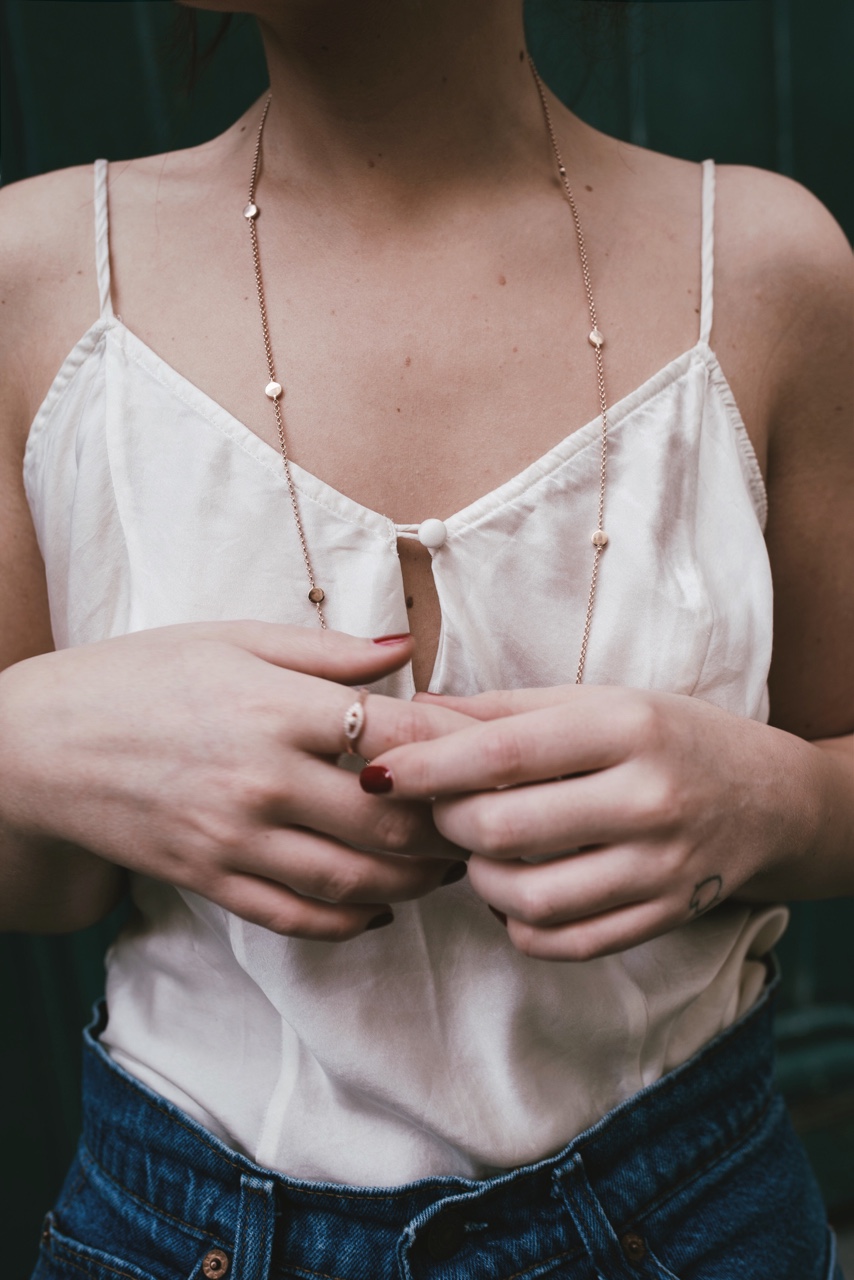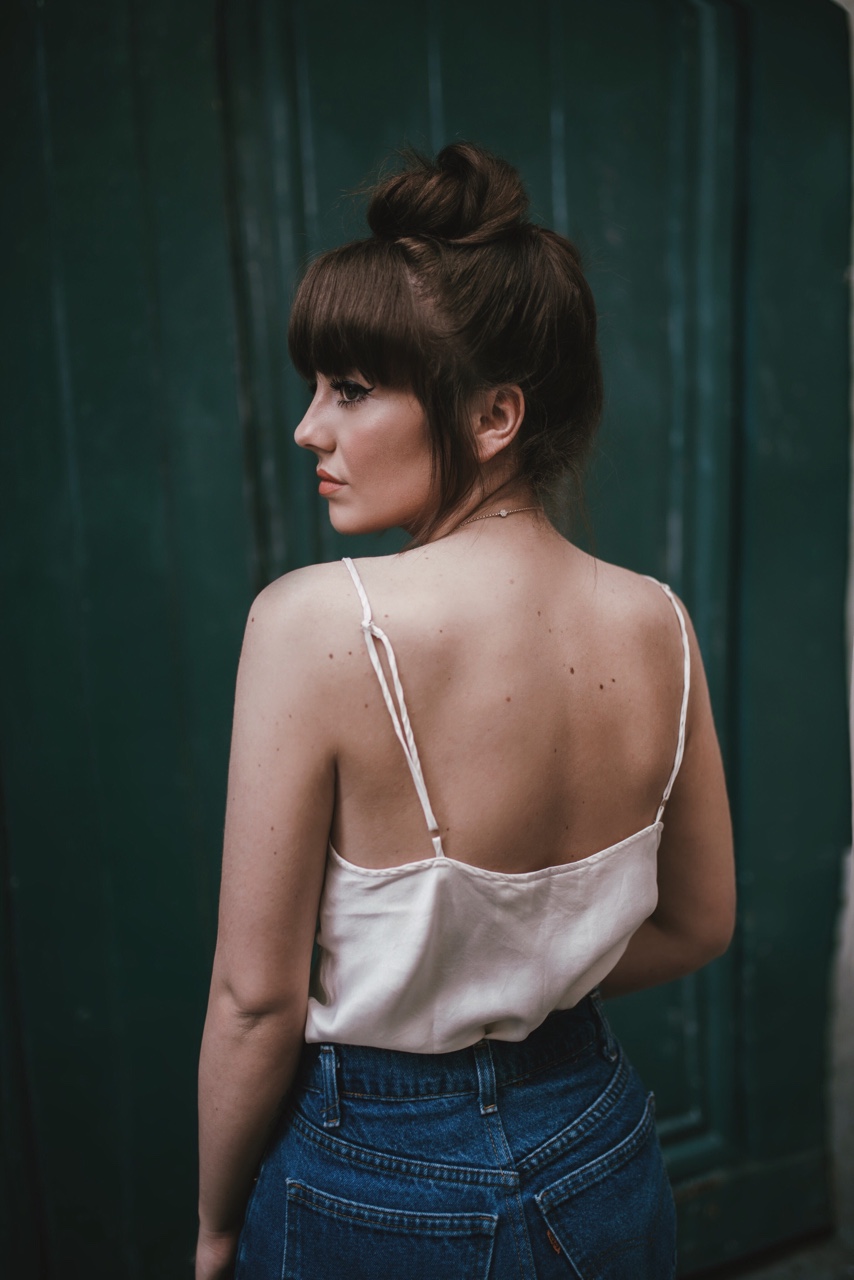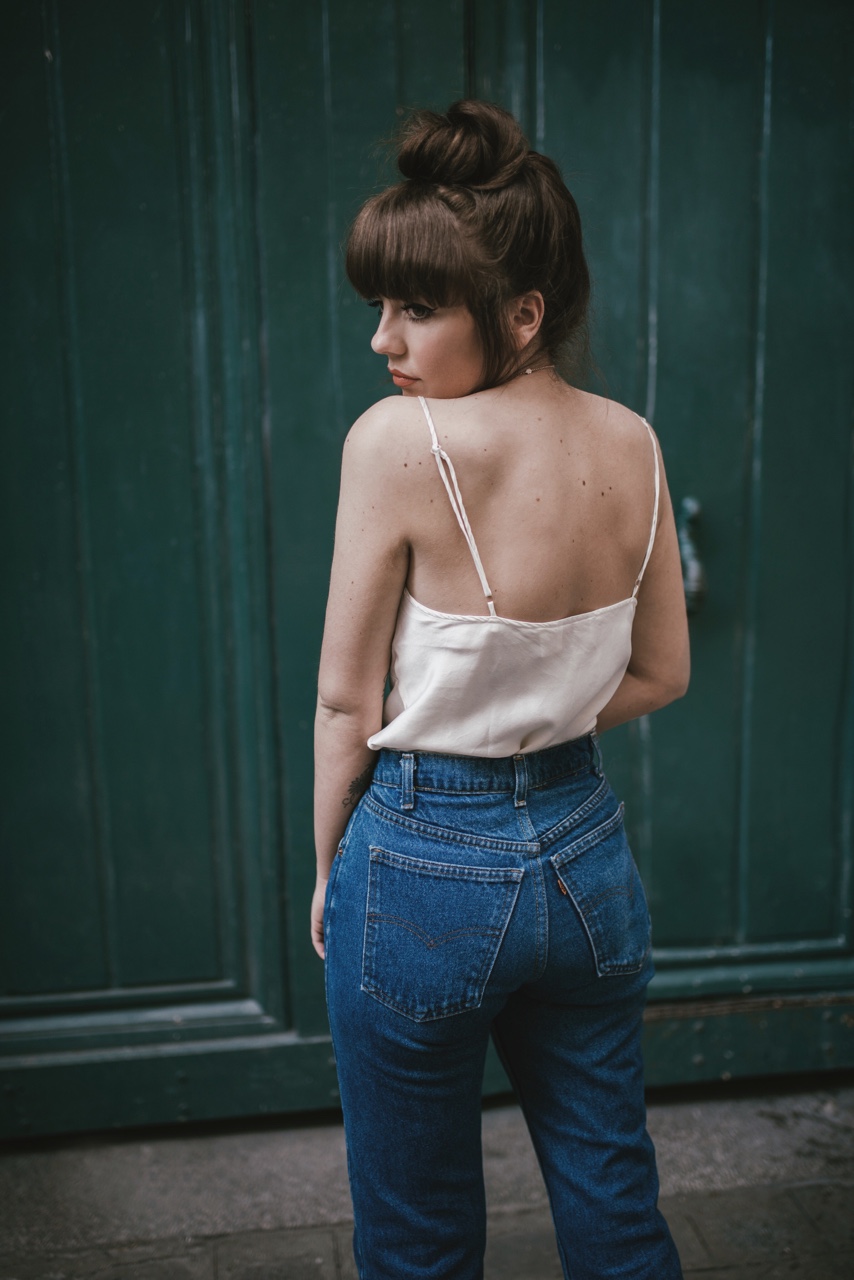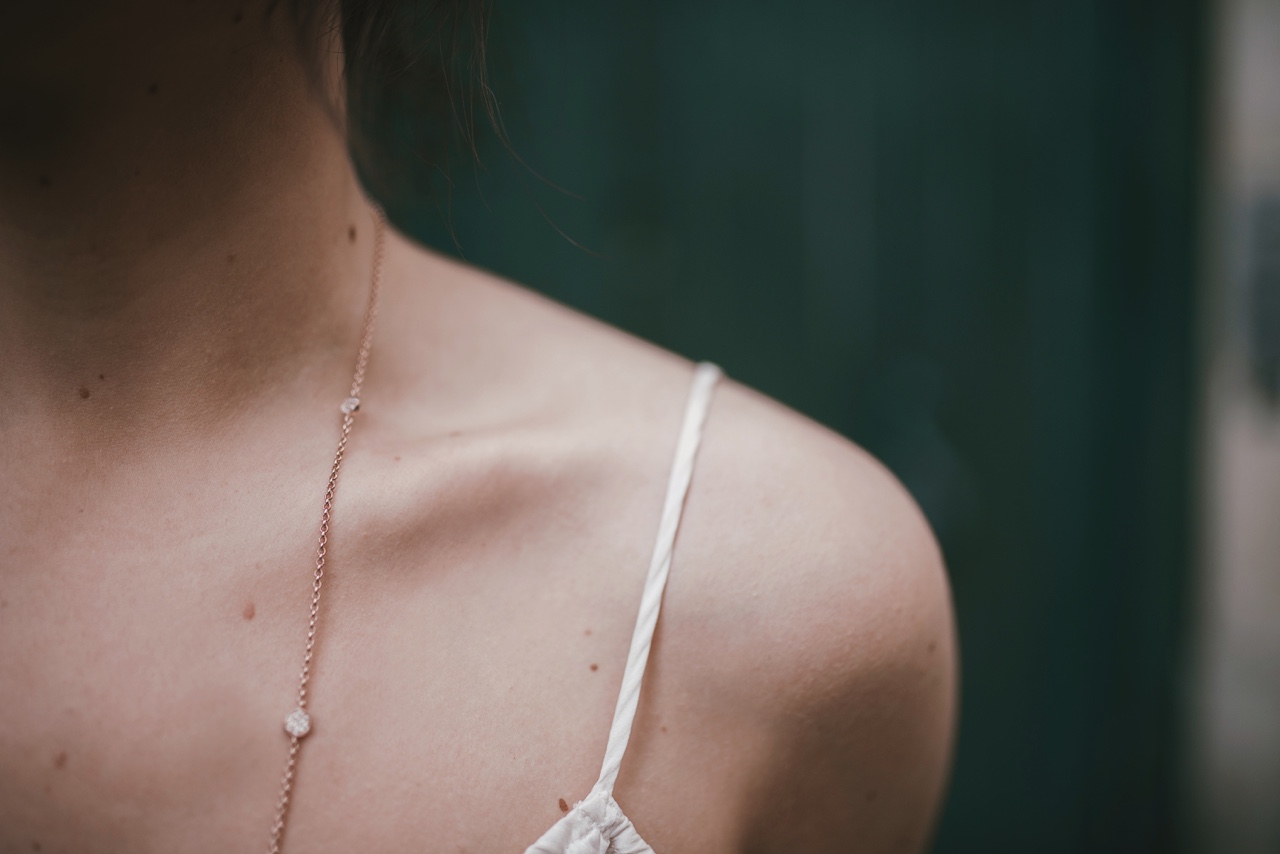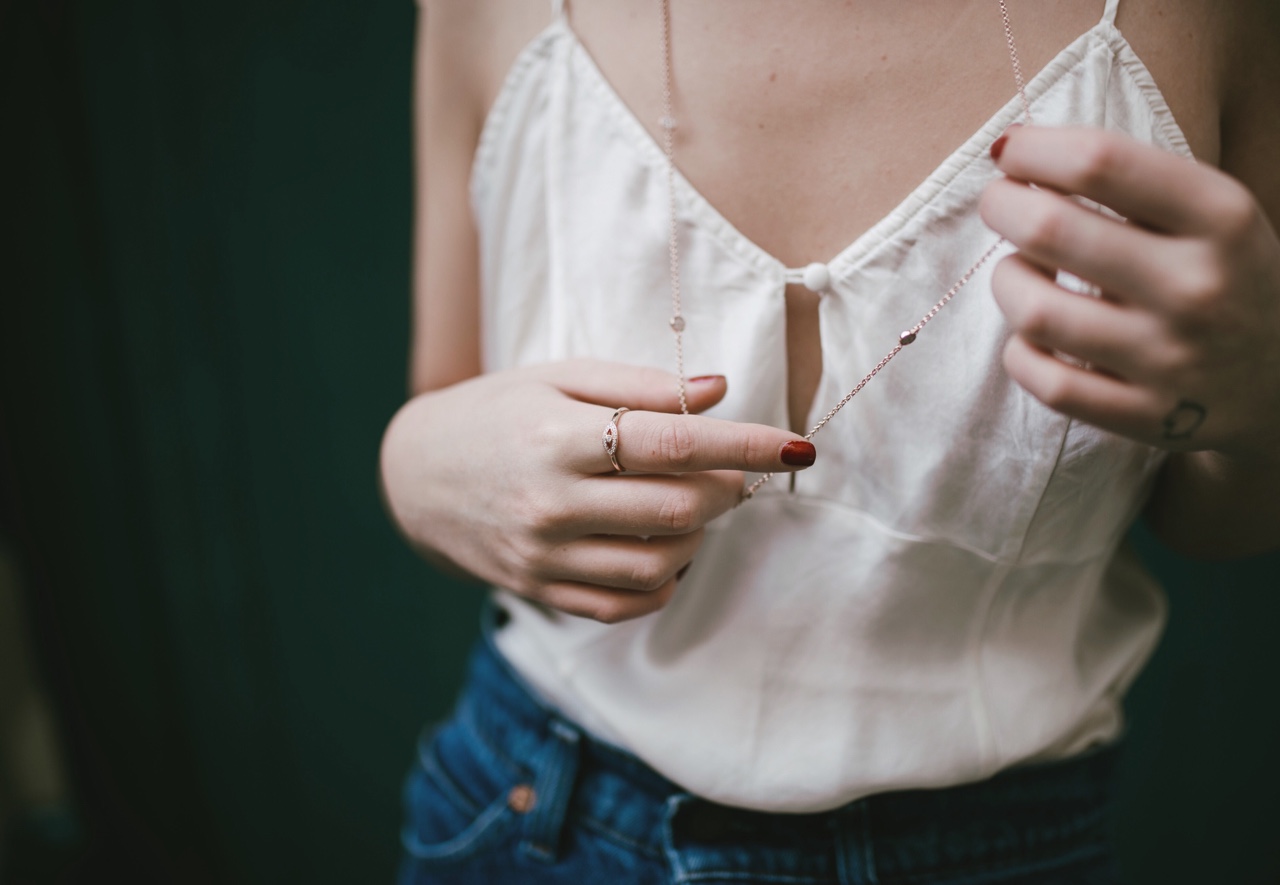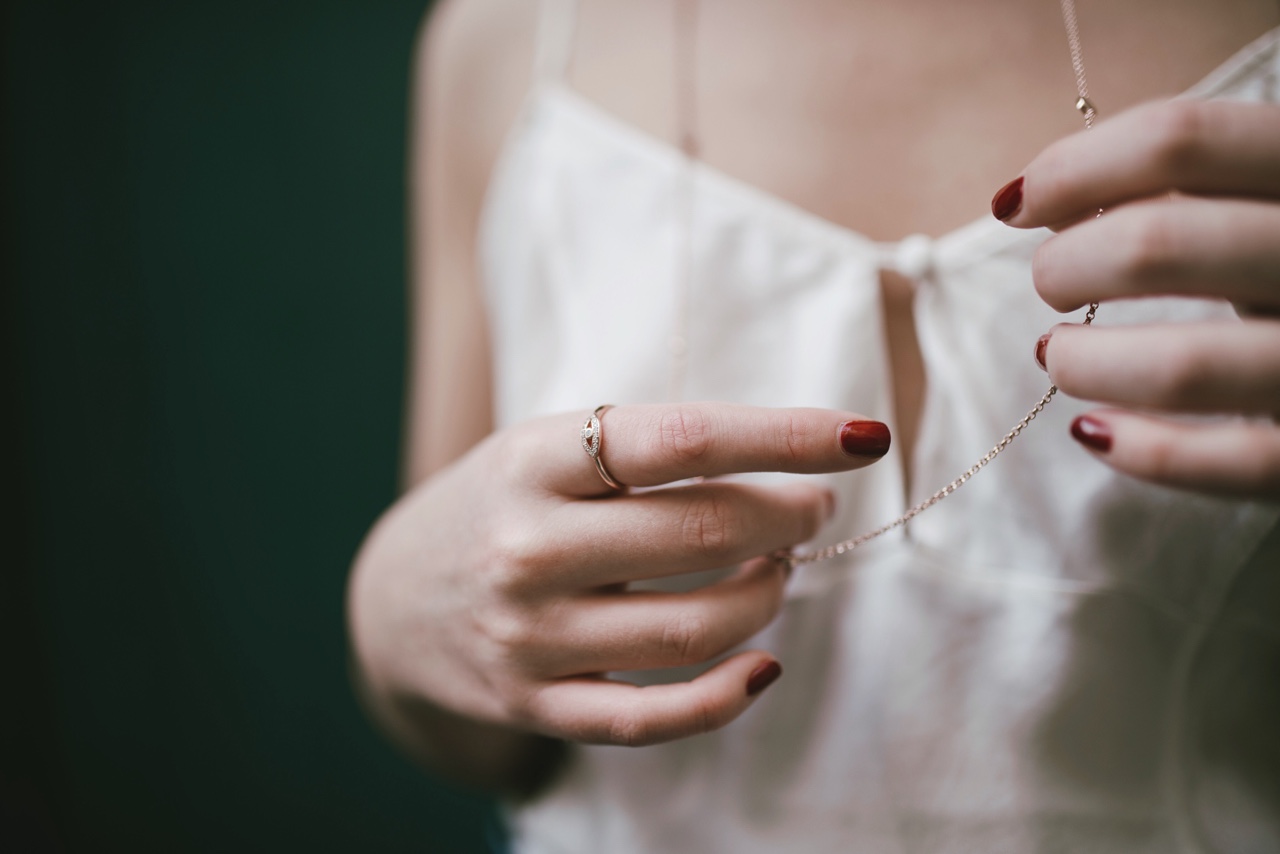 Jewellery is such a personal thing for all of us – some can't leave for the day without their layers of rings and necklaces, others just have that one special item they never remove, they sleep in it/shower in it, and it ends up becoming a part of them. I've always thought that you can tell a lot about a person by the jewellery they wear, each piece has a story to tell, a little sentiment behind it that can often be a magical conversation starter…
My jewellery evolution has changed a lot over the years – I used to love really chunky rings, statement earrings, basically anything that looked really over-sized and retro inspired. As I've got older, I'm more drawn to delicate pieces, the kind that you might not even notice unless you looked up close. I find these pieces are really beautiful when layered up, and add a little something extra to my personal style. I love how these Thomas Sabo rose gold pieces look against one of my go-to Summer uniforms, a silk cami and some vintage high waist jeans.
I'm a huge fan of the evil eye symbol ring – it's a symbol that always takes me back to holidays in Greece with my family. I spent a lot of time there growing up, and created memories that I'll treasure always. I like to pick out pieces that reflect moments in my life and things that have influenced me – this ring just felt like the natural choice! I love it because when I look at it I think of exploring Greece and the little old ladies that close their blue shutters at night. It's such a pretty piece and would look amazing layered up with midi rings if you wanted to elevate the look and go all out. I personally like how simple and understated the necklace and ring look together – they were the ideal pieces to throw in my hand luggage for a recent Paris trip. They are lightweight and definitely the lazy girls trick to quickly accessorising an outfit without looking like you've spent too much time in front of the mirror.
I don't normally opt for rose gold, but It's so subtle and I'm kind of obsessed with how they look against sun kissed/Summer skin. In Winter, I'm more inclined to consider how my chosen jewellery sits over a jumper or collar for instance, but when Summer comes around it's all about how the pieces look against my skin. I love how the transition between seasons invites new styles into my wardrobe, and accessorising is something I've been trying to explore more this year! The great thing about Thomas Sabo is that they create a multitude of different styles, featuring all different types of symbols and motifs. They really do cater to everyone and it's a great source of inspiration for gift shopping too! I hope you liked this post, I love how the imagery turned out and it felt even more special to shoot it in Paris as the sun was going down – there's something particularly endearing about the way everything glows at sunset…
Alice x
Photography by Adriana
---
Cami – Vintage (similar here) | Jeans – Vintage (similar here & here) | Shoes – La Redoute | Ring & Necklace – Thomas Sabo rose gold collection
This post is sponsored by Thomas Sabo!
SHOP THE LOOK