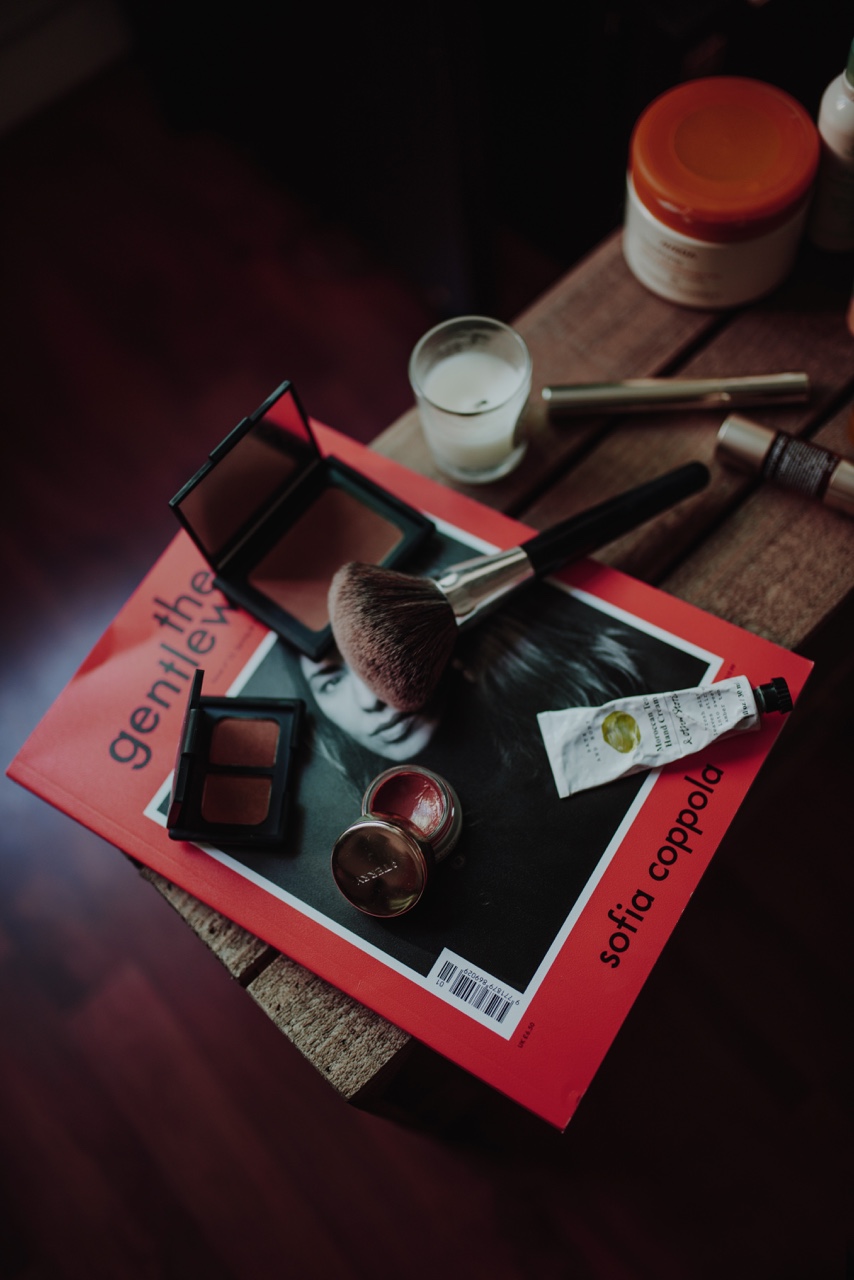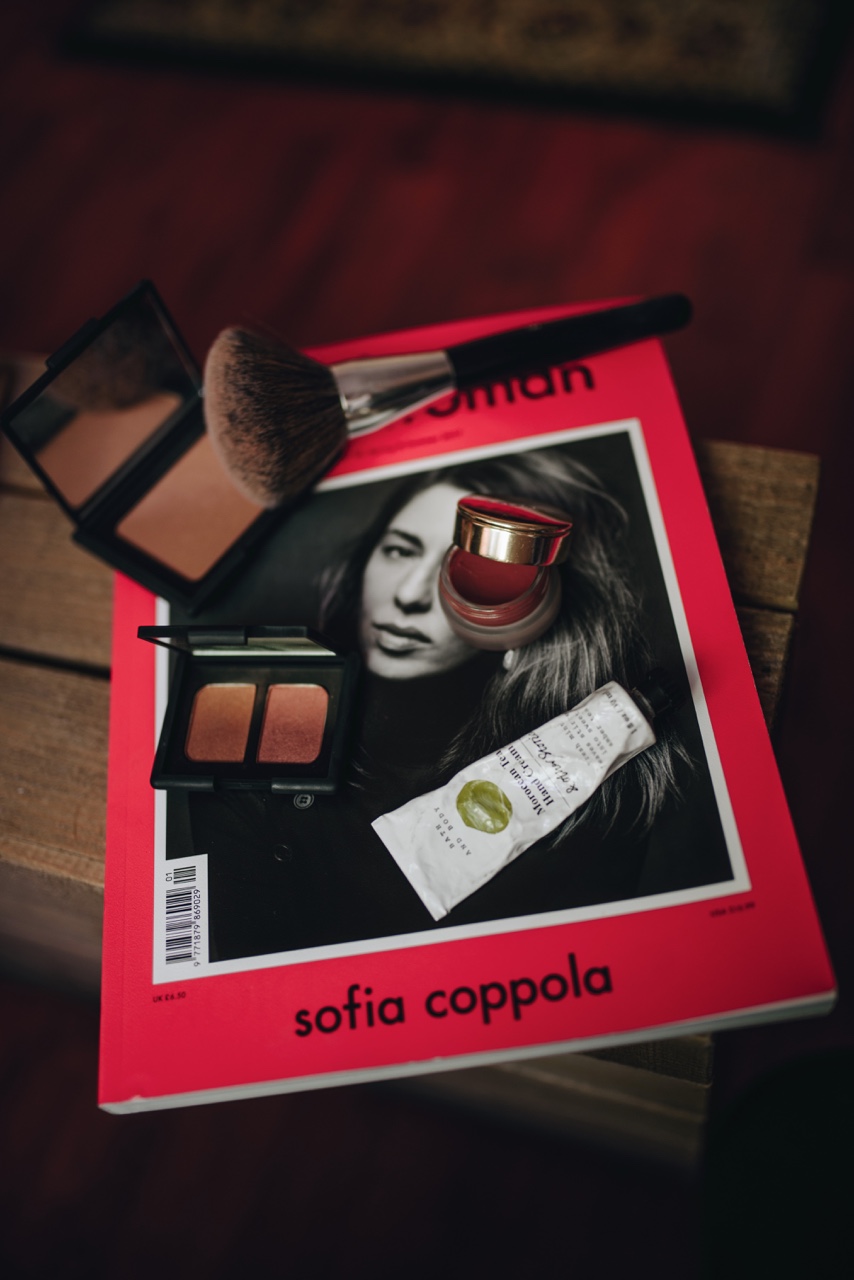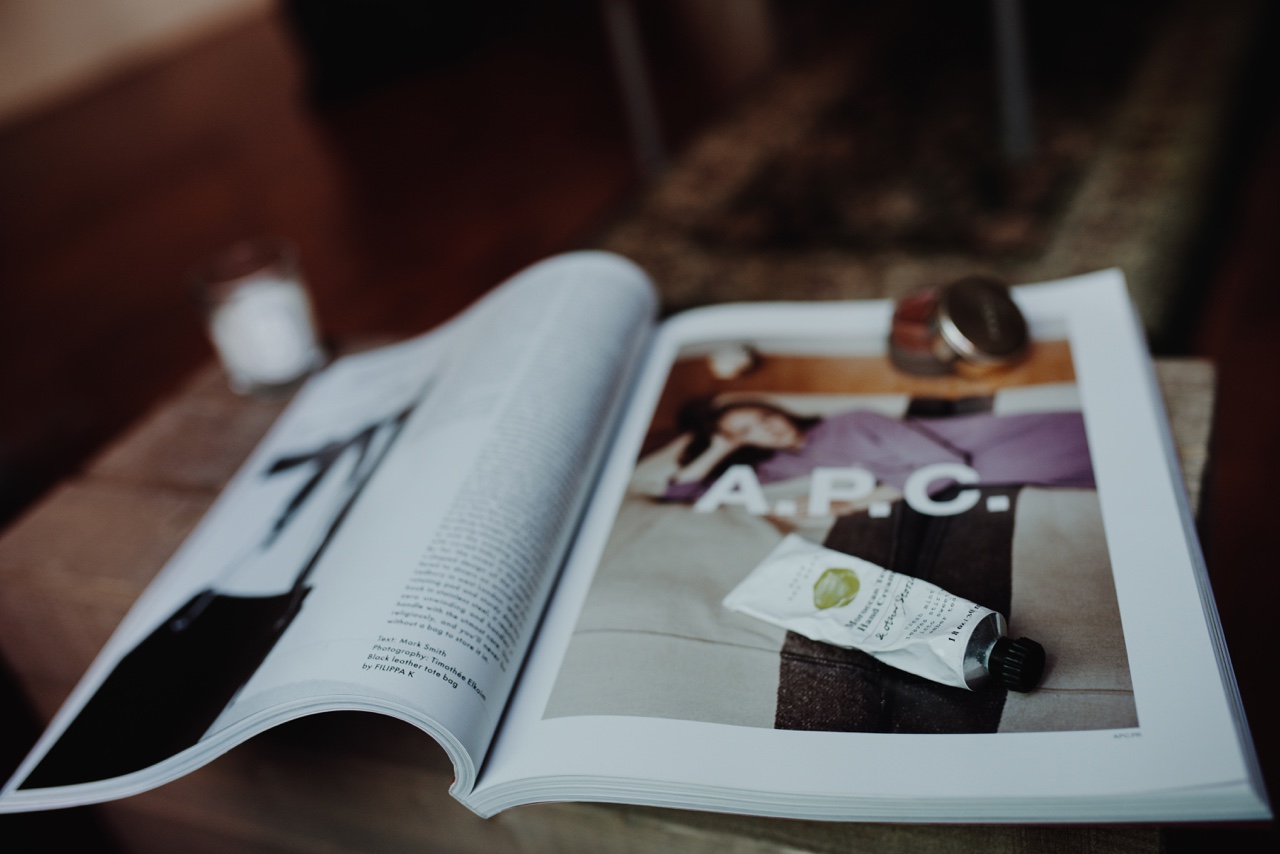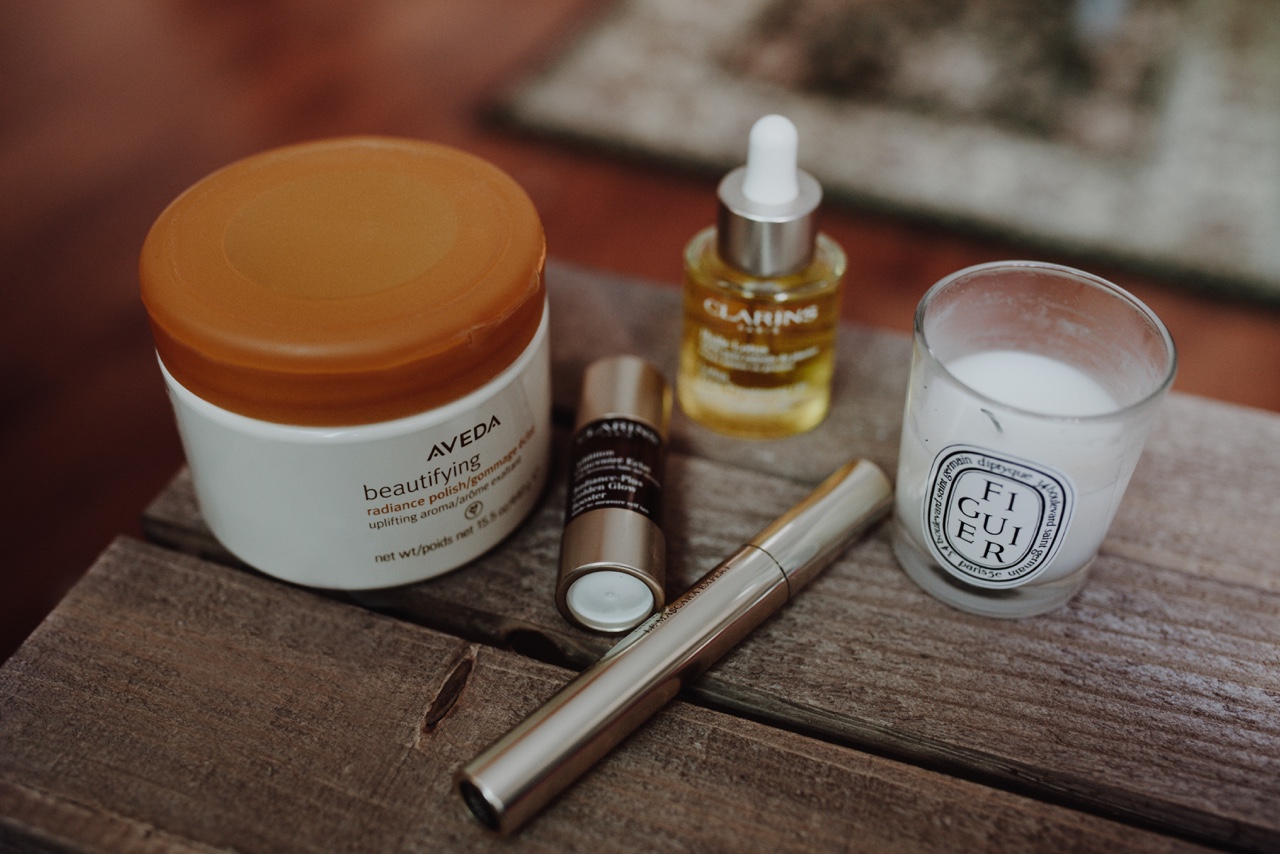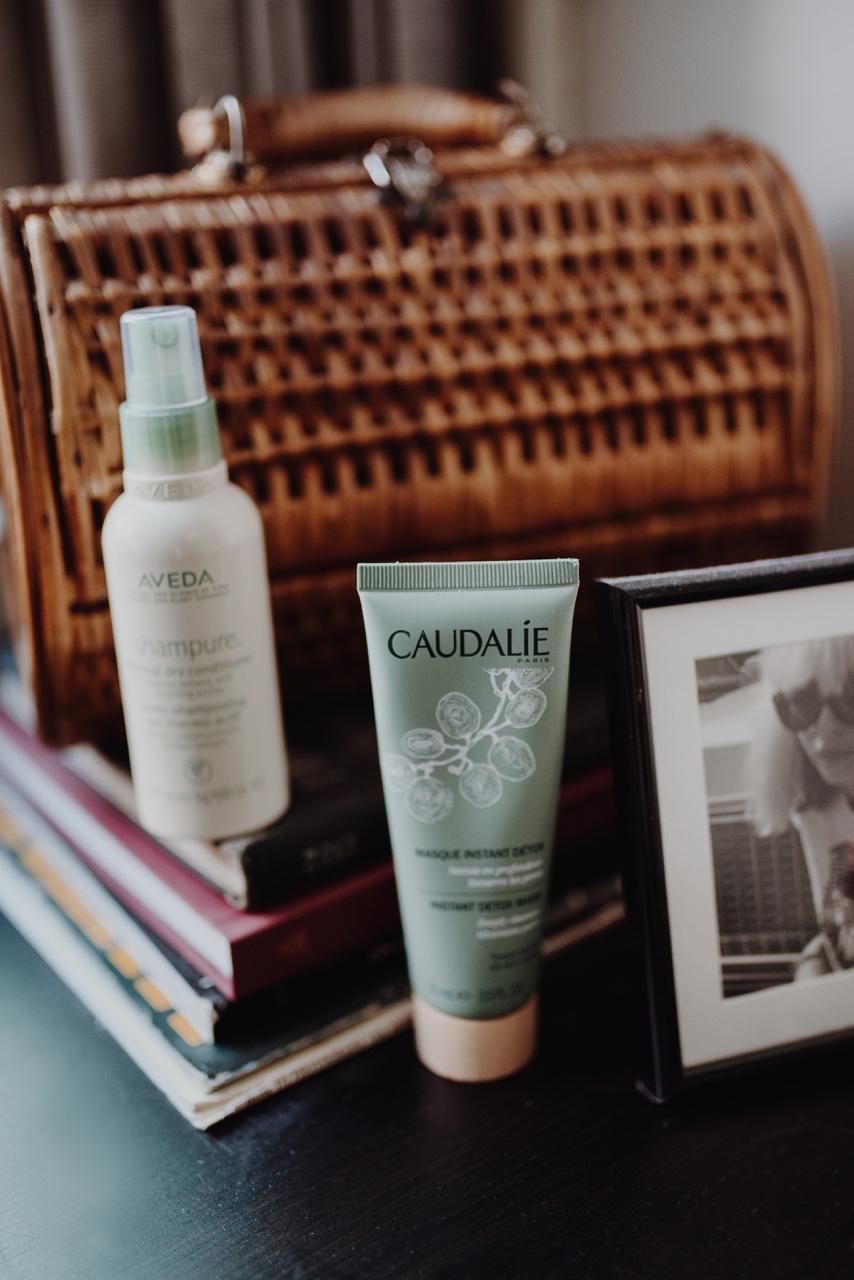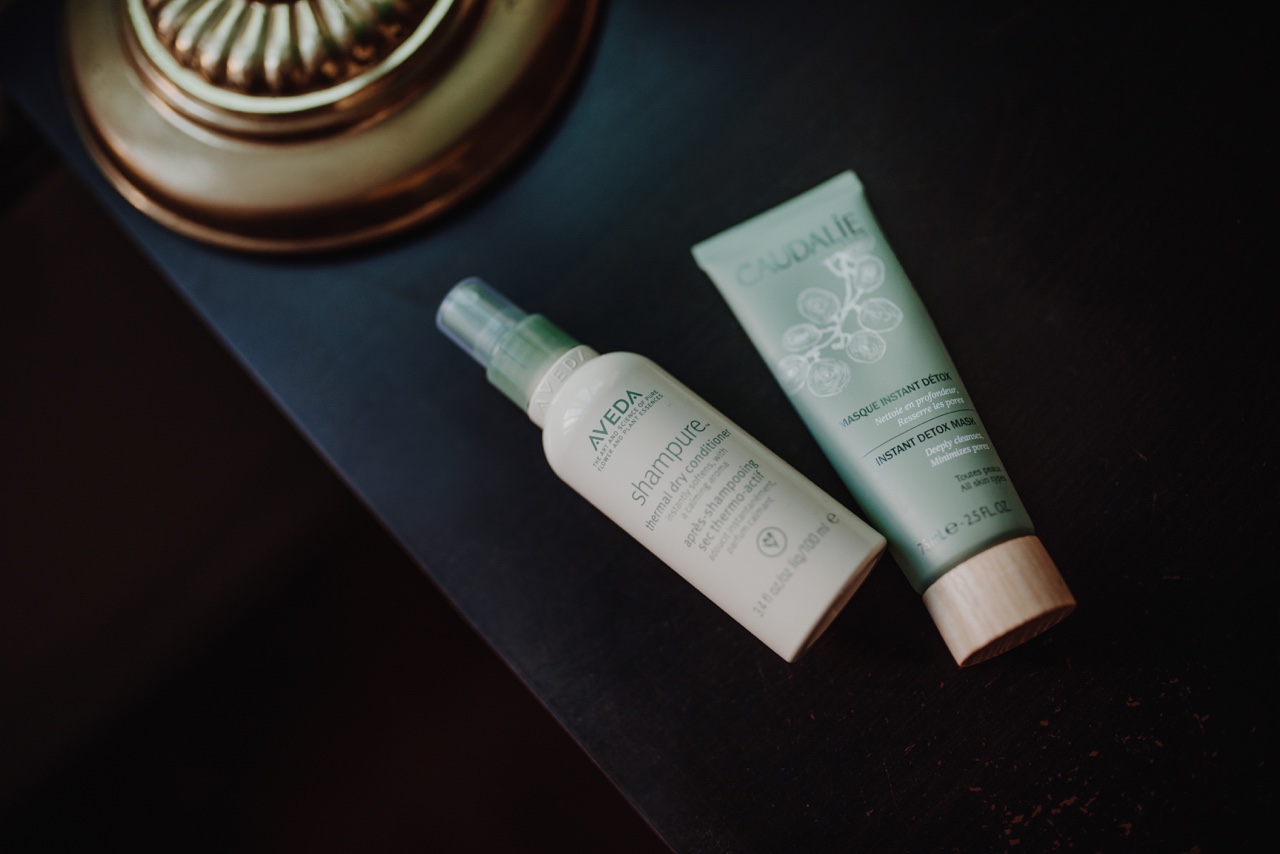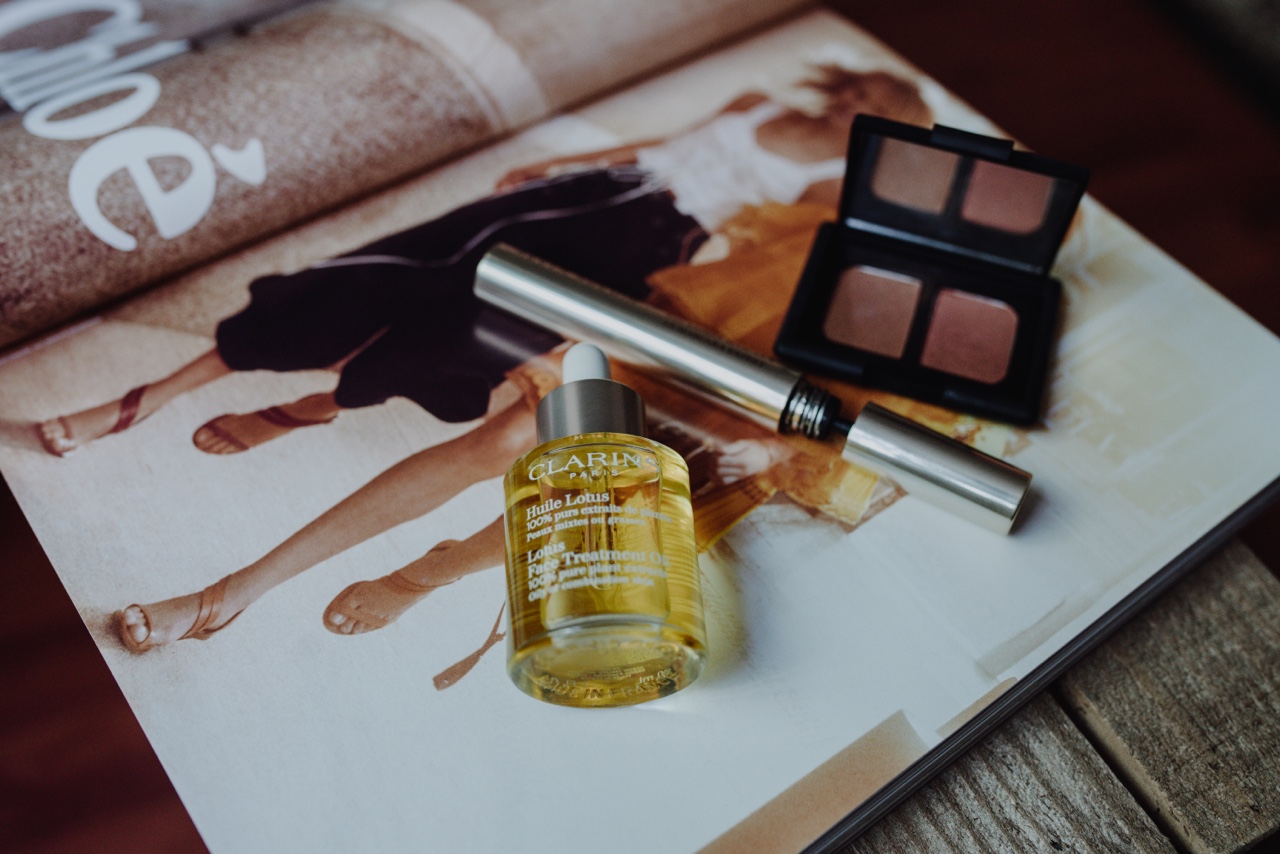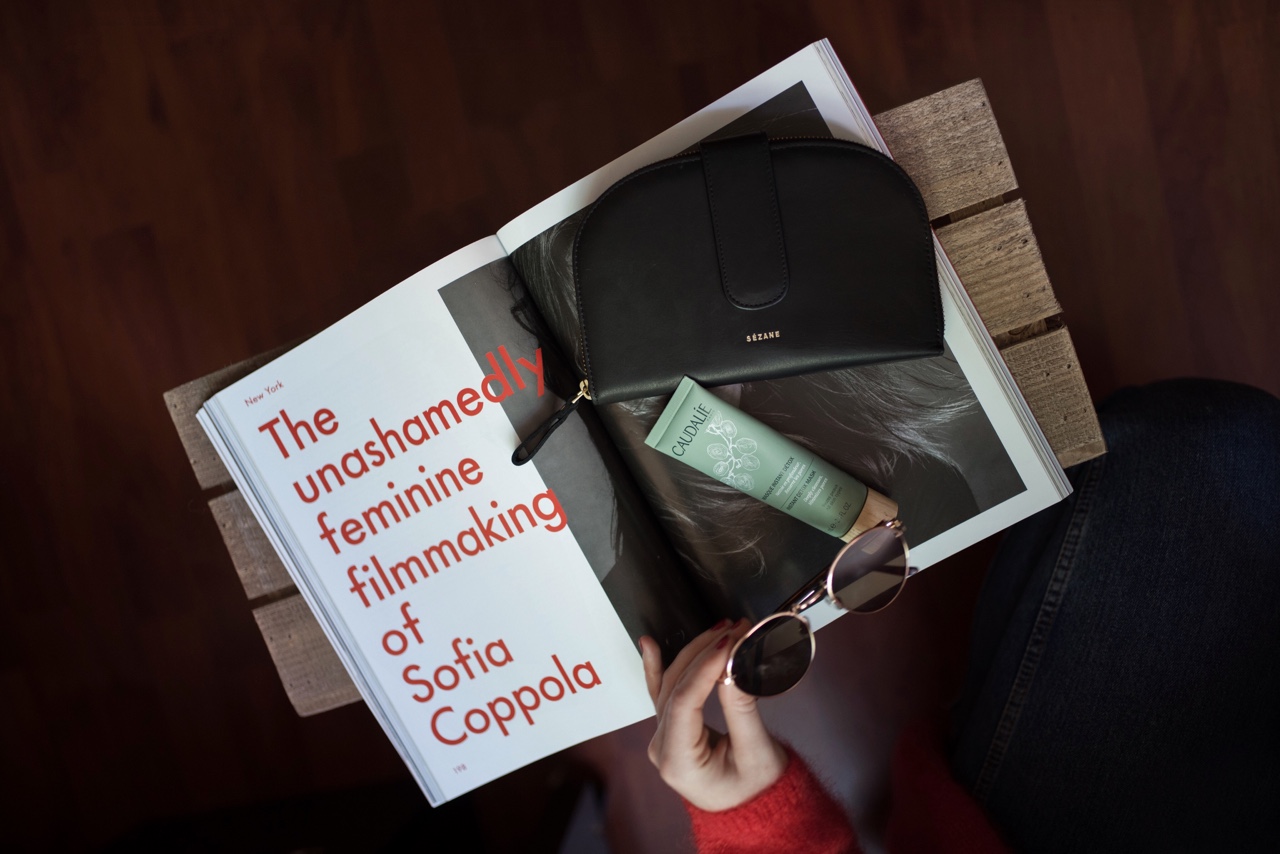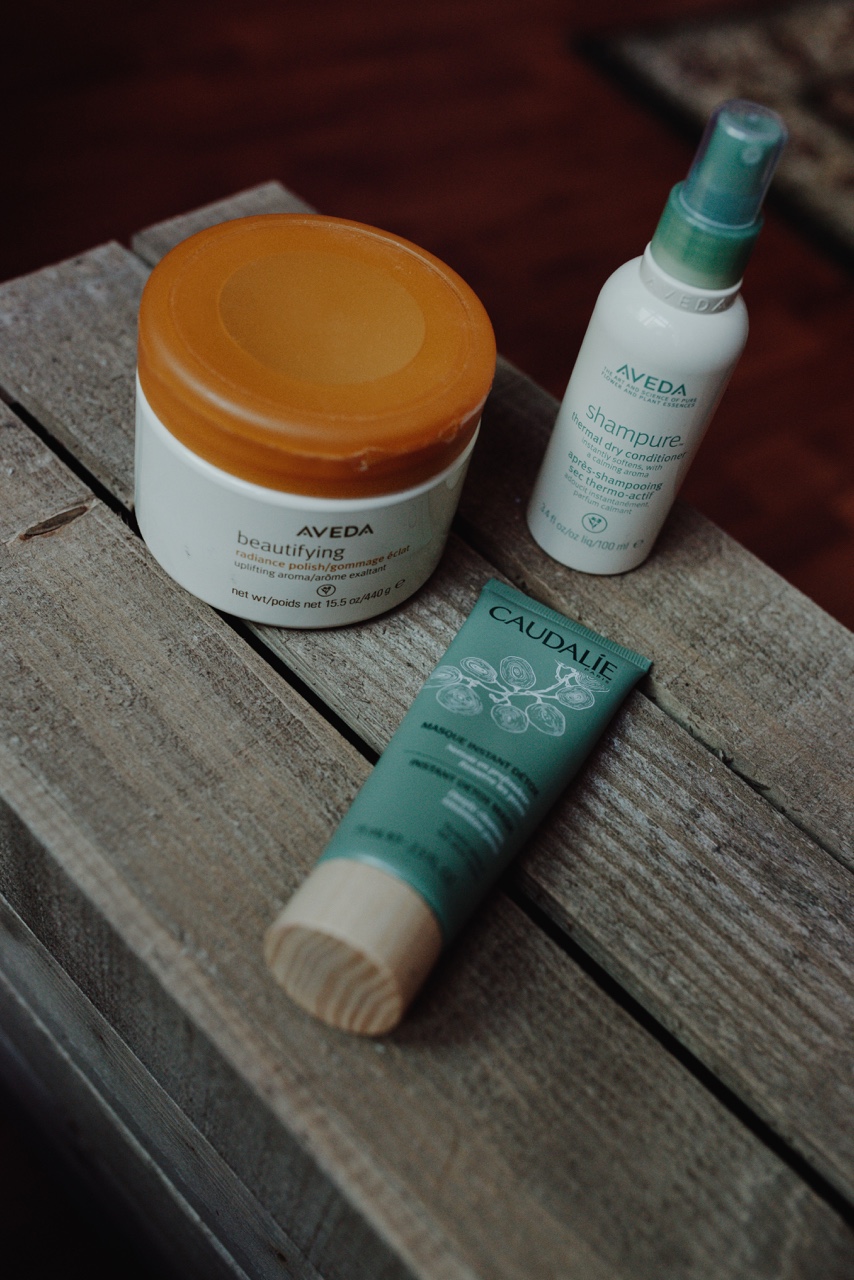 It's that time of year when our routines start to switch up again, and we want to say goodbye to Winter skin and welcome an array of fresh glowy faces and perfectly exfoliated limbs. I thought I'd share my top ten Spring inspired beauty products that I've been reaching for religiously over the last month…
1) By Terry Baume de Rose | Toffee Cream
This had been on my wish list for ages before I finally spotted the By Terry Range in the Manchester Space NK branch (my second home). I instantly tested the original baume de rose out, but didn't fall in love with the shade on my lips. I then spotted this toffee cream version, the colour instantly sucked me in as it looked like that perfect nude/brown toned shades that I love so much. They just work so well against my skin tone, and I really love a neutral make up look – it looks lovely on its own or dabbed slightly over some lipstick for that added sheen of moisture. I'm all about the glowy make up look – I don't like my skin or lips to look too matte – so this is a great little addition to my make up bag. Admittedly, it costs the earth for a lip balm, so this is the type of thing I'd treat myself to every now and then, and I read my fair share of reviews before parting with the money! On a side note – if you don't like rose scented things, then I'd probably give this one a miss as it's quite strong in scent.
2) Nars Bronzing Powder | Laguna
A cult beauty product that's been around for as long as I can remember – I think everyone and their aunt raves about this bronzer, and I'm kicking myself that it's taken me this long to try it out. The shade is perfect – a few sweeps over my face and along my cheek bones gives me the perfect holiday glow. I feel like this would be a great shade for lots of skin tones as it's really buildable and fool proof – no orange faces in site. A lot of the Nars compacts comes with really great size mirrors too, meaning it's perfect for on-the-go touch ups!
3) Nars Duo Eyeshadow | Surabaya
If you're like me and you have a bit of a phobia of eyeshadow/you're intrigued by big palettes but wouldn't know the first place to start – these little Nars duo shadows are your best friend. Small and compact enough to travel with and whip out whenever you're feeling a little bit fancier – I absolutely love shades like this for Summer, they continue that bronzed glow onto my eyelids, and really set off a cat eye flick like nothing else. Teamed with the by terry balm and the Laguna bronzer – it's Spring/Summer face heaven!
4) Kevyn Aucoin | The Expert Mascara 
I picked this up completely on a whim as I was on the look out for a new mascara – the shop was about ten minutes from closing so I grabbed this and hoped for the best. I had previously tried the contour powder from the same brand (it's amazing), so hoped that this wouldn't massively let me down. I never normally say this about mascaras, but this one is INSANE – two coats gives me beautifully fanned out fluffy eyelashes. My confirmation of a wonderful mascara is always when people ask what I'm using/notice the difference – I've already recommended this to anyone who will listen, and my mum immediately purchased it after visiting me last week. It sets off my liquid liner perfectly and doesn't transfer onto my face throughout the day (long eyelash problems). I really think there's nothing better than natural lashes and slightly sun-kissed/glowy skin for Spring…
5) Clarins Radiance Plus | Golden Glow Booster 
I stumbled across a review of these a couple of months ago and they sounded to good to be true. As someone who has always turned their nose up at the idea of fake tan, I wasn't sure if these would leave me in a kind of Ross from Friends situation. I have to say that I couldn't be without these in my collection now – a couple of drops in my moisturiser and my skin looks so much healthier and lightly sun kissed. I tend to use them in the morning, and Clarins recommend using them for a week and then taking a weeks break. Everyone's skin is different but I find that after three days my skin just has a perfect base colour, and this really shines through in my make up. Other people have noticed the difference in my skin too, and it's down to these little miracle drops – absolute Spring life savers! Finally something that makes me look forward to taking my make up off at the end of the day…
6) Clarins Lotus Face Treatment Oil
I'm always on the look out for new oils to try – they really agree with my dehydrated skin and make a huge difference to any textural problems that I might encounter. I find that this is a great oil for morning and night, and just makes my skin look so much more refined and plumper. There's always something really therapeutic about using a natural oil in your collection – they pretty much all smell amazing and have great benefits on your well being, as well as your skin. I have quite the little potion collection of oils and this one would have to be in my top five so far!
7) Caudalie | Instant Detox Face Mask
I'd seen this in pretty much every bloggers collection that I follow, and was instantly intrigued by the packaging – I mean, can we take a minute? I'm a sucker for a pretty exterior, but I'm well aware that it's what's on the inside that counts, boy oh boy does this work! Clay masks are my favourite type of masks, and this little tube of wonder does not disappoint. I apply this once or twice a week when my skin feels like it needs a real TLC moment – it's a pink rose clay formula (smells divine), and leaves my skin feeling fresh and renewed. I find that my make up applies like a dream after using this, and my skin looks so much smoother and brighter! What's not to love?
8) Aveda Shampure Dry Conditioner
I had to include a couple of Avene products as it's a brand that I've really being loving as of late – all of their products are really gentle and have such great natural ingredients. Dry shampoos have been around/helping us all out for a good while now, but I'd never heard of a dry conditioner. If you have quite thick hair that can get dry quickly, you simply need to check this little miracle spray out. It's a really thin mist that I just spray onto the ends of my hair in between wash days, and it gives a beautiful soft tousled look. It also has a really calming scent to it – I've pretty much been carrying this in my handbag and using it as a sort of conditioning hair fragrance!
9) Aveda Beautifying Radiance Polish
The truth is in the name – this does exactly what it says on the tin, and is perfect for lazy moisturisers like myself. I don't mind taking that extra time during the evening, but there's something about putting your clothes on in the morning that doesn't sit well with sticky/freshly moisturised limbs. Akin to that feeling of having to get dressed really quickly after a swimming lesson and not quite feeling at rights with the world. This scrub is packed with essential oils, meaning that your skin instantly feels smooth and ready for the day ahead – I've been using it in the shower every other day, and it's really made a difference to the texture of my skin.
10) &OtherStories | Moroccan Tea Mini Hand Cream
I'm never without a hand cream on my person, I shove one in every bag I own, and I'm constantly looking for new scents to try out. This particular one is beautiful for Spring/Summer – so delicate and light on the hands, but leaves them fresh and revitalised. And other stories have some of the best scented beauty products around, so if you haven't had the chance to check out their skincare section I highly recommend that you do! Plus, the packaging is also pretty darn cool…
So there you have it – my top ten Spring favourites that I'll no doubt carry through to Summer and beyond with me. I hope you enjoyed this post and that you've discovered something new that you might want to try out next. I'd love to hear what your must have Spring products are in the comments below, and I hope you're all having a wonderful weekend!
Alice x
---
Leather wallet – c/o Sezane | Sunglasses – Asos (old season, similar here)
Shop My Spring Favourites