It's been a little while since I've done anything beauty related – so I thought the start of a brand new year might be the perfect excuse! My skincare routine doesn't tend to change that much – I pretty much stick to around ten different products in alteration with each other, depending on what my skin is crying out for each week. For those of you that follow my Instagram stories/beauty blog posts, you'll know that I own way more than ten products, but most of them are just variations of pretty much the same thing…
At twenty five, I've tried lots and lots of different products – all ranging from low end to high end in terms of price. I pretty much know what my skin likes at this point, and I've definitely developed a reliance on the brands that I love and trust. That doesn't mean to say that I don't test out new products – I very often find myself routing around the shelves of my local Space NK, and waiting for something to jump out at me. With that in mind, I thought I'd list the core products that have been keeping my skin alive this winter. I very much have the type of skin that requires regular TLC in order to look good. I'm not immune to break outs, dry patches, and a sallow complexion during the winter months – so I'm always on the hunt for those little miracle products that really help my skin out in it's time of need…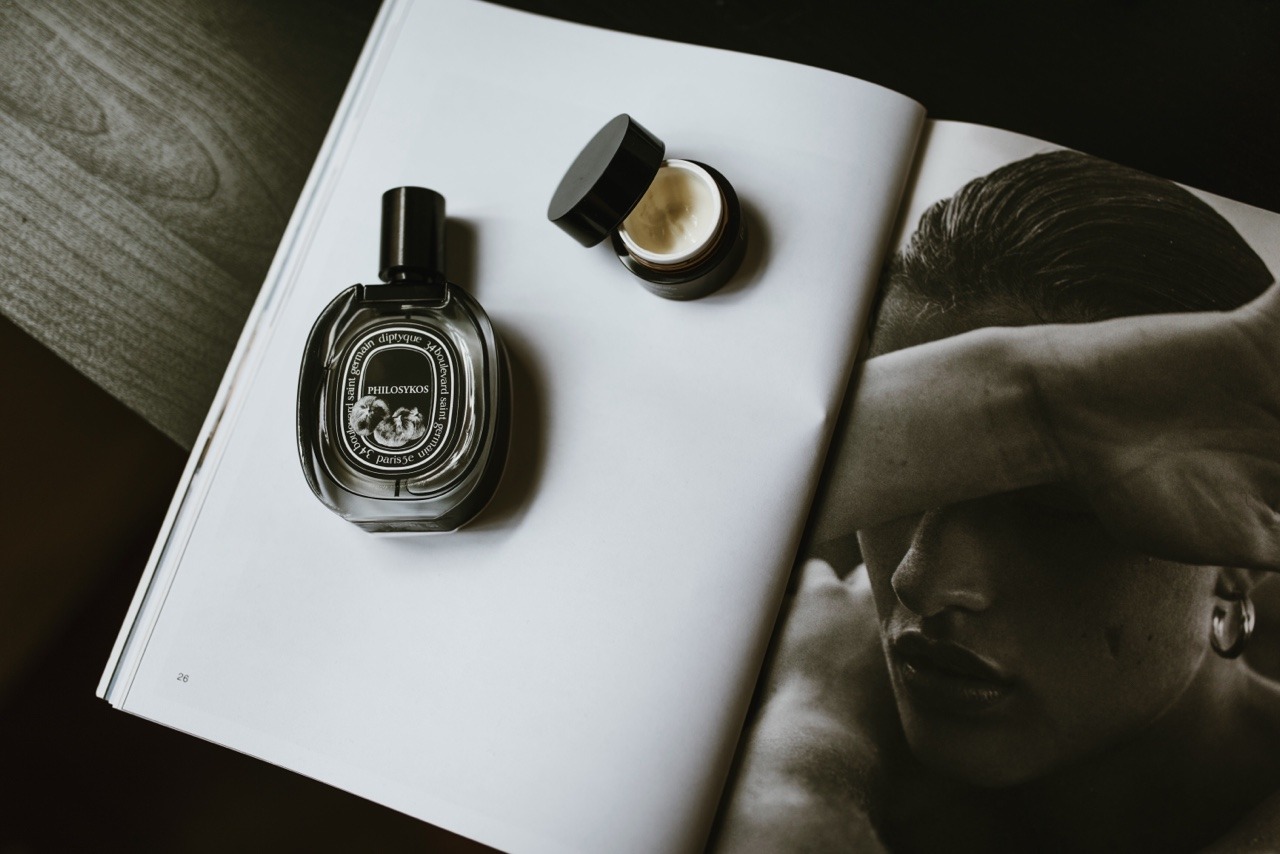 DR DENNIS GROSS FERULIC & RETINOL EYE CREAM – I am obsessed with eye creams above everything else. I'm not sure why – maybe because I have noticeable laughter lines that I'm worried will get out of hand. I actually love laughter lines, they make me warm to people instantly! However, I feel like sometimes they have a tendency to make me look a lot older. Keeping my eyes hydrated makes them look more on the happy side, and less like a dry collection of wrinkles. I took a chance on this one (I haven't seen many people talk about it), and I have to say it's the best one I've discovered yet! I will always have a Kiehl's Creamy Avocado close at hand, but this is the heavy duty eye cream that my routine was lacking. It's not thick or greasy, but really packs a punch, and keeps my eye area looking healthy and bright. I've been using under eye concealers way less since this came into my life…
DIPTYQUE PHILOSYKOS EAU DE PARFUM – I wanted to include the fragrance that I've been wearing religiously since Christmas! I'm a big fan of the Diptyque candles, but had never owned any of their fragrances before! Philosykos was a Christmas gift from my mum, and I'm absolutely in love with it – it's such a fresh daytime scent, and one of those ones that's just effortless to wear and not to overpowering. I was intrigued by this one in particular after reading that it was an 'ode to Greece's fig groves' – having spent a lot of time in Greece growing up, I loved the idea of a perfume that was inspired by a place that was dear to my heart. It smells really earthy and woody, and different to anything else I have in my current collection.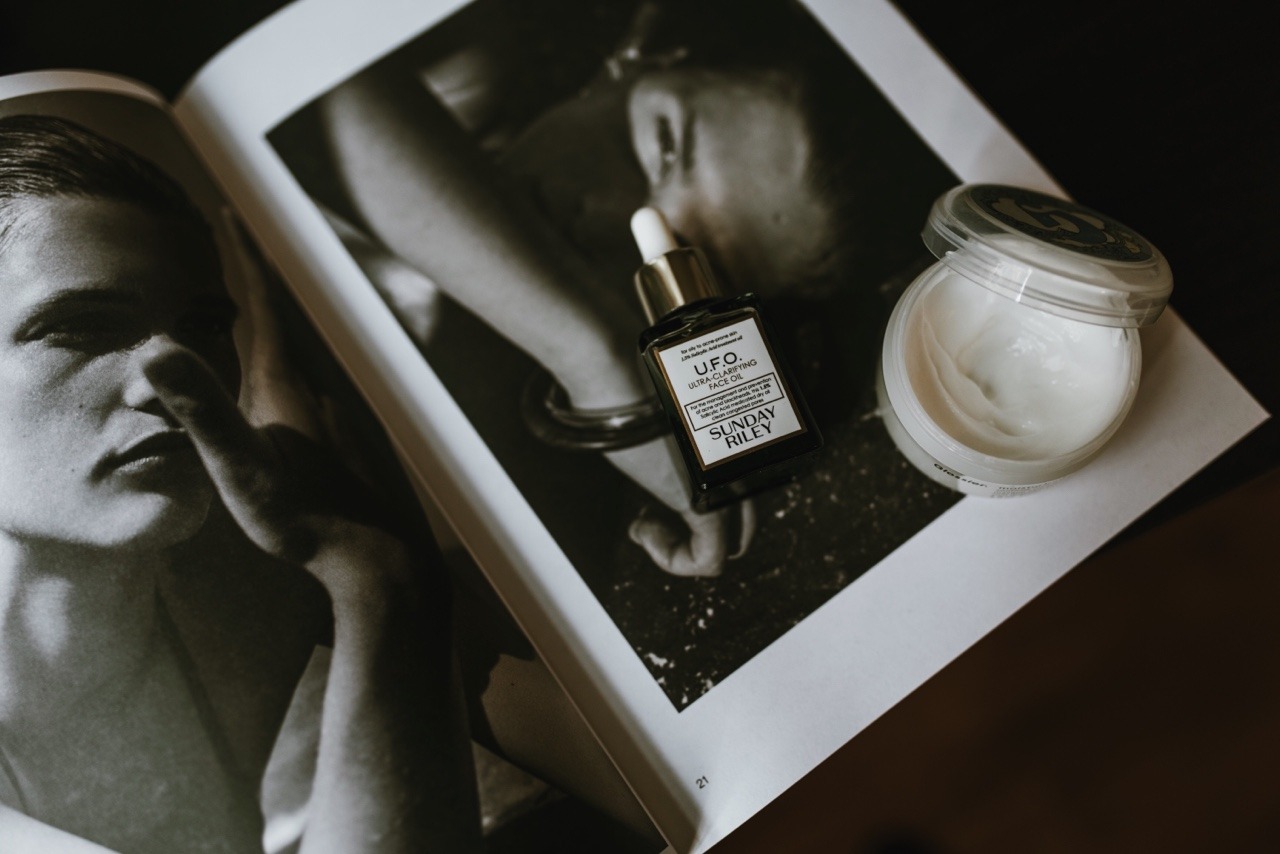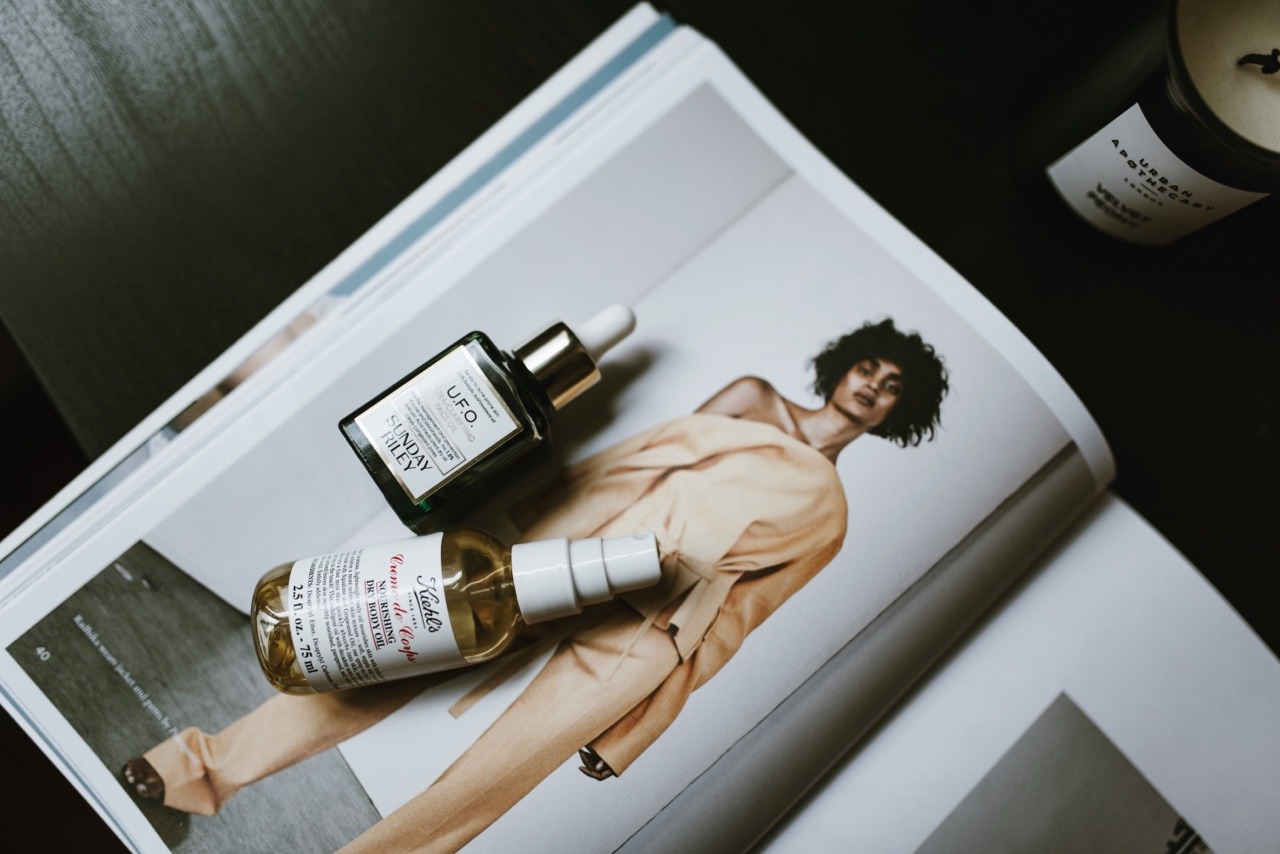 GLOSSIER MOON MASK – this stuff is absolute magic, and just the kind of product that my skin drinks up. I'm awful at staying hydrated (I just tend to just forget), so any extra help is much appreciated! I layer this onto my skin after I've cleansed, and keep it on for around twenty minutes before washing it off. The result is always soft/supple skin that's instantly bought back to life – I'm then ready for a combination of serum and moisturiser for extra overnight relief. I always wake up looking way more alive after I've used this, so chances are, if I'm sat working at home on a gloomy day – I'll be wearing my pyjama bottoms with this generously applied to every inch of my face.
SUNDAY RILEY U.F.O CLARIFYING OIL – Many of you will have seen these oils floating around Instagram in the cupboards of various beauty bloggers and celebrities. They are one of those cult brands that everybody raves about, and sometimes you just have to try them out for yourself. I tried Good Genes last year, but I haven't found myself wanting to repurchase – I didn't feel that it made a huge improvement to my skin, and have since found other products that work better. I then tried Luna Oil which is amazing – but I'm of the opinion that I'll appreciate it better when my skin is a little more mature. Over Christmas, I had the worst skin – it was as though all the stress that had been building up over the past few months just presented itself on my cheeks, and all across my chin area. I had really sore/cystic like spots, and dry areas that just made me want to stick my head into a bucket of ice. I have very sensitive skin, and sometimes when I'm hormonal, there's not many products that I can use without making it worse. I picked up U.F.O Oil with some points that I had acquired on my Space NK card (always worth picking one up if you go into the store) – after a few weeks of using it, I've noticed a massive difference! My skin looks clear, my pores are so much more refined, and the little red patches left over from break outs are starting to heal and fade. I now use this two to three times a week, and I'm hoping it keeps any nasty break outs at bay until I can feel some sunshine on my face again! Nothing improves my skin like a two week holiday somewhere hot…
KIEHL'S CRÈME DE CORPS DRY BODY OIL  – If you're a fan of the Crème De Corps range in general, then you simply have to pick this up! It's the extra boost that my skin has needed this winter, and smells like a perfume all by itself! I spray this on my arms and chest when I'm straight out of the shower and let all the essential oils sink in – sometimes I'll add my regular Crème De Corps moisturiser over the top for added overnight magic. It truly is the best dry oil that I have ever used, and leaves such a lovely sheen to the skin after using. I'm pretty certain this will be a firm favourite in my collection all year round…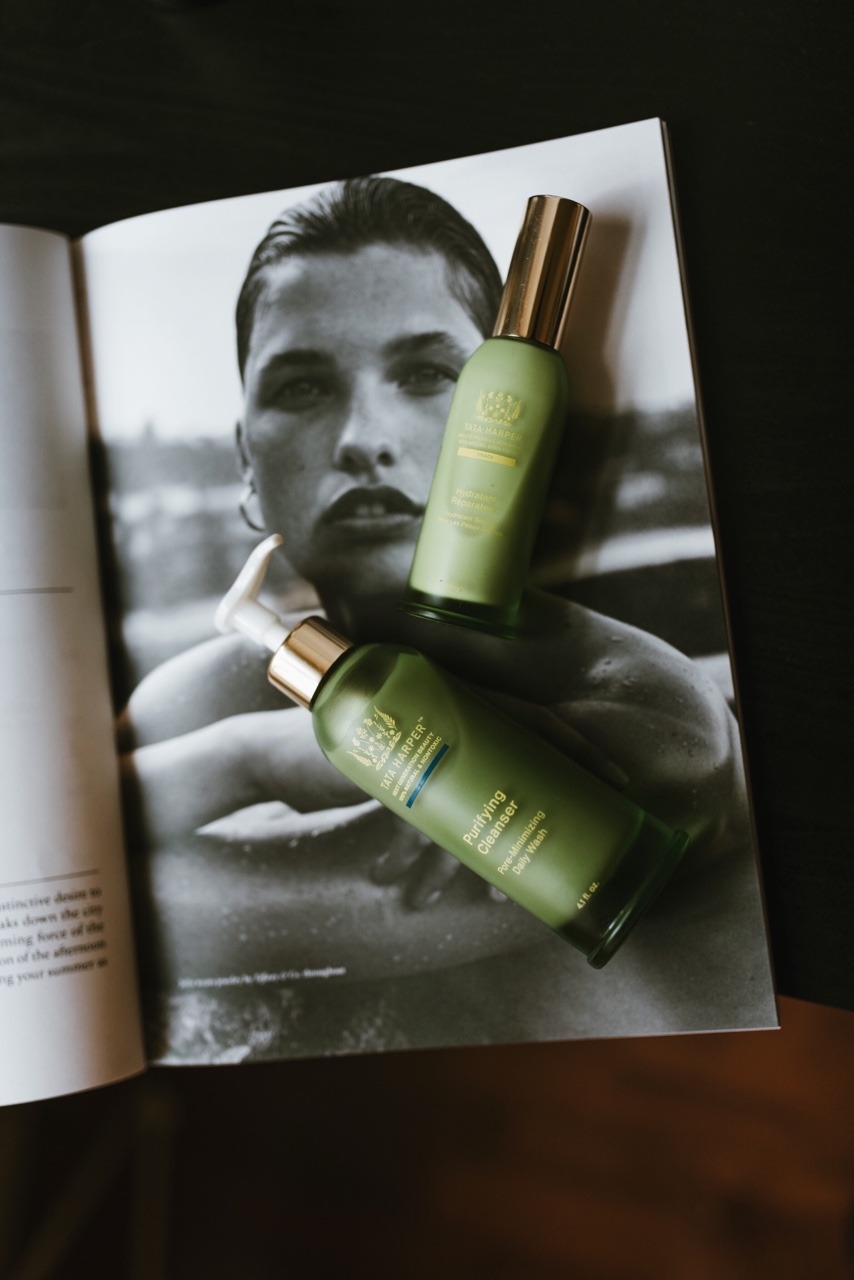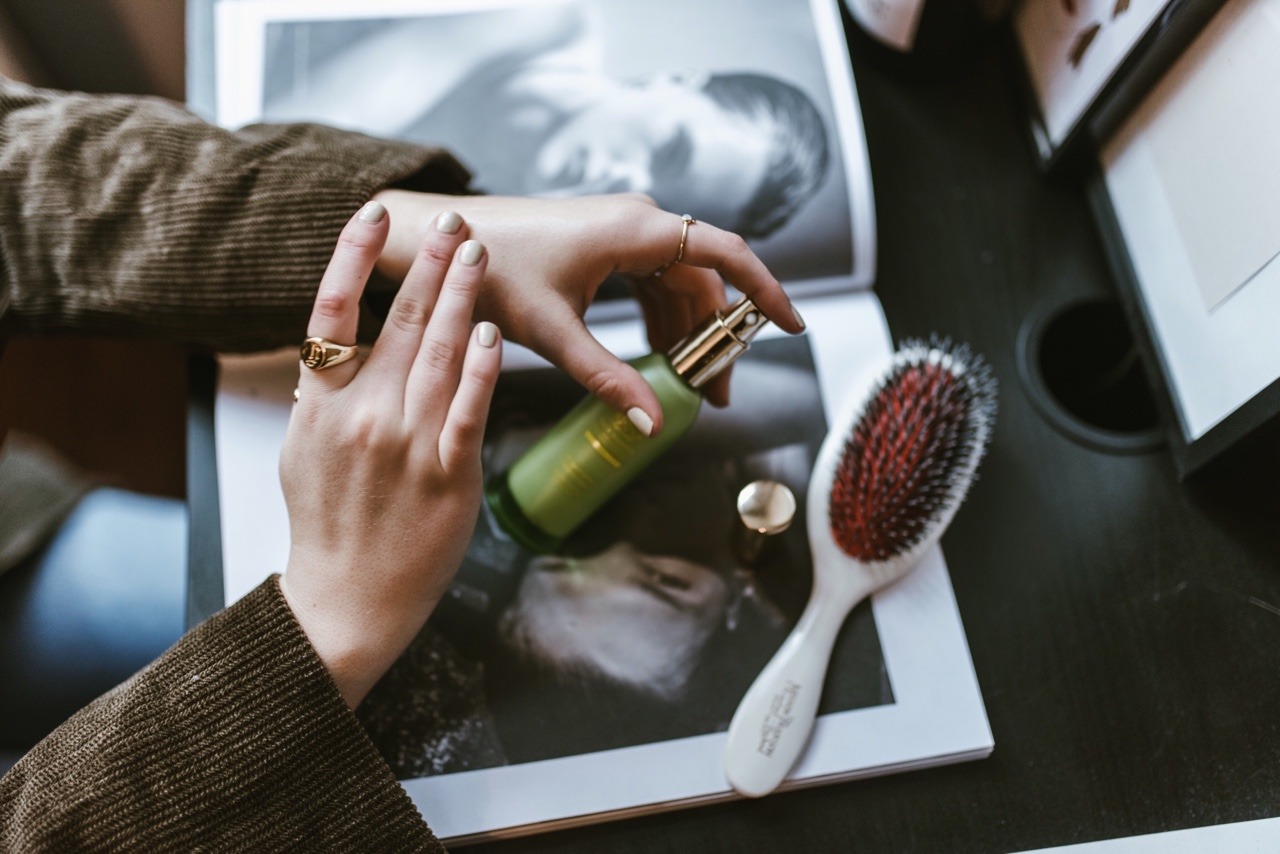 TATA HARPER REPARATIVE MOISTURISER – I love using a heavy duty serum as part of my evening skincare routine – something that either resurfaces the skin as I sleep, or adds a tonne of moisture. The only issue is, I find using a moisturiser over the top can overload the skin with product, and result in some nasty break-outs. This moisturiser is the perfect alternative as it's almost like a milk consistency – it adds just enough moisture to keep my skin hydrated, but doesn't sit heavily on top of the skin. It's not like any other moisturisers I own, and I feel like this one will be great throughout the summer months too. It's none greasy and doesn't have a particularly strong smell, so it's also great for applying as a simple make-up base!
TATA HARPER PURIFYING CLEANSER – I was lucky enough to get this for Christmas, but I definitely wouldn't spend this much on a face wash personally. I feel like it's only on your face for a few minutes each morning – so I tend to focus my budget more on face masks and moisturisers. However, I was interested in Tata Harper for the simple reason that they are vegan/cruelty free products that have been raved about recently – I'm very interested in keeping my skincare as clean as possible due to how sensitive my skin is, so they seemed like a great brand to get behind. This product won't be to everyone's taste – it has a very 'natural' scent if that makes sense, and feels more like a moisturiser consistency that turns to milk when water is applied. I wouldn't say this is a great one for removing make up either – I love using it in the morning as means of removing the night of sleep from my face, and to just generally revive my skin/wake me up. It soothes my face, and it feels nice to use something natural when I wake up each morning. In the evening, I use more of a heavy duty balm cleaner with a hot cloth – I've been loyal to the Emma Hardie one for years now. It melts my make-up away like nothing else, and leaves my skin feeling baby soft and ready for the rest of my routine…
Alice x
SHOP MY FAVOURITES