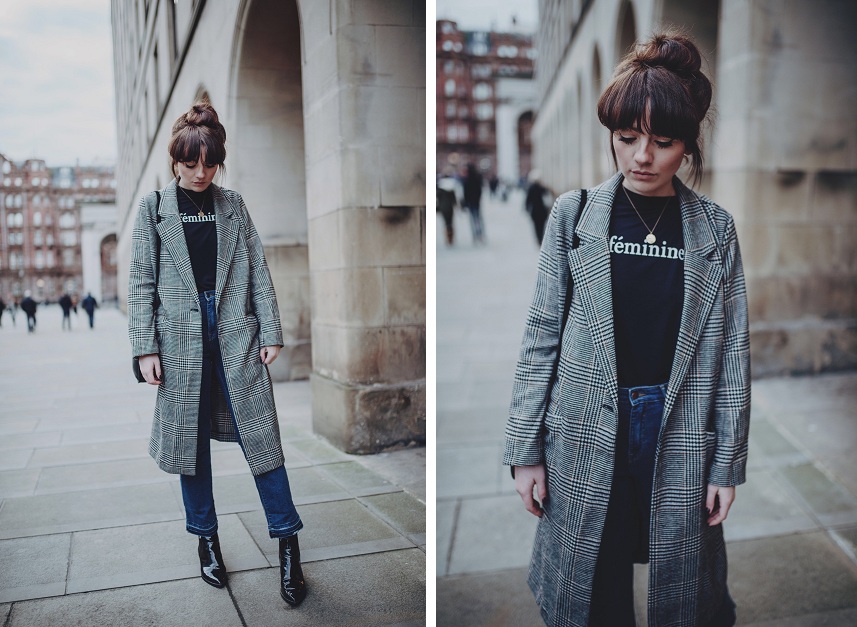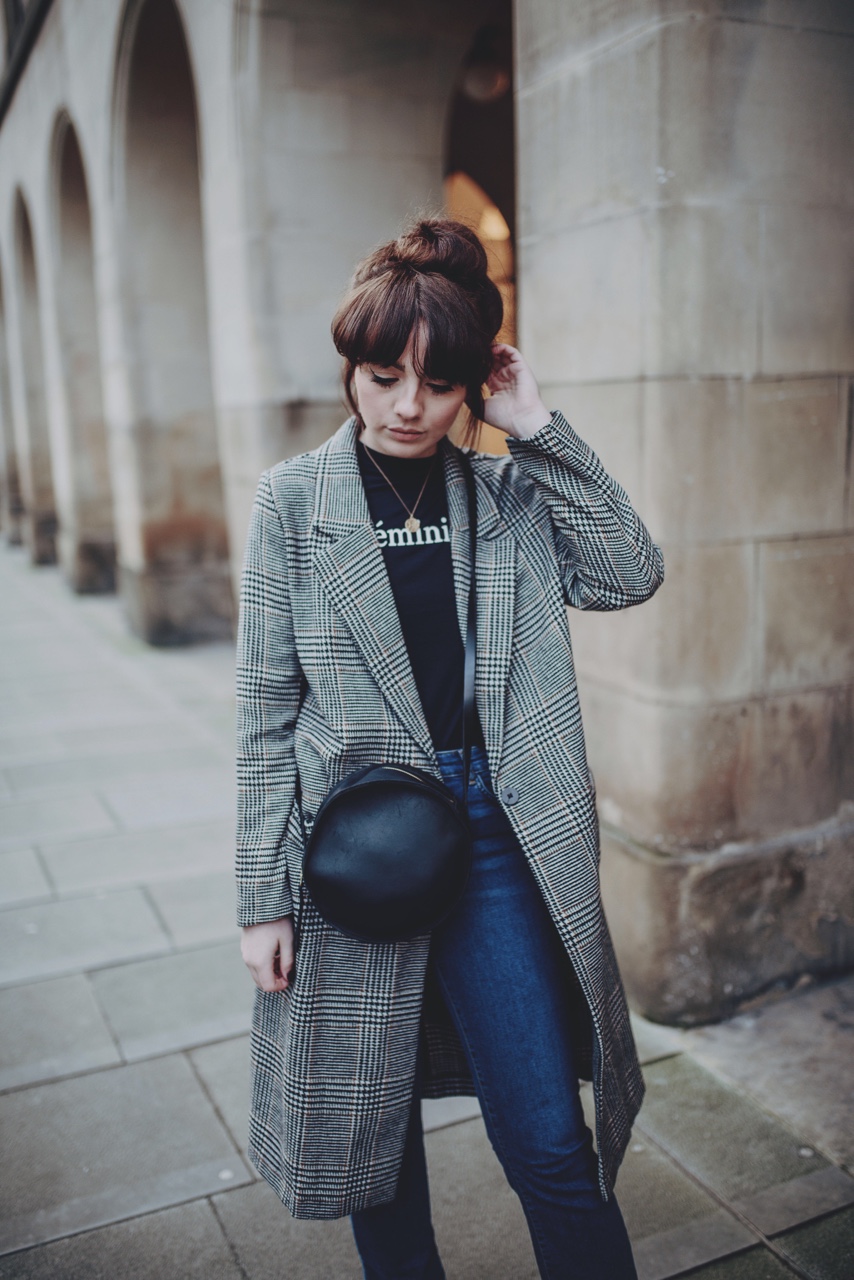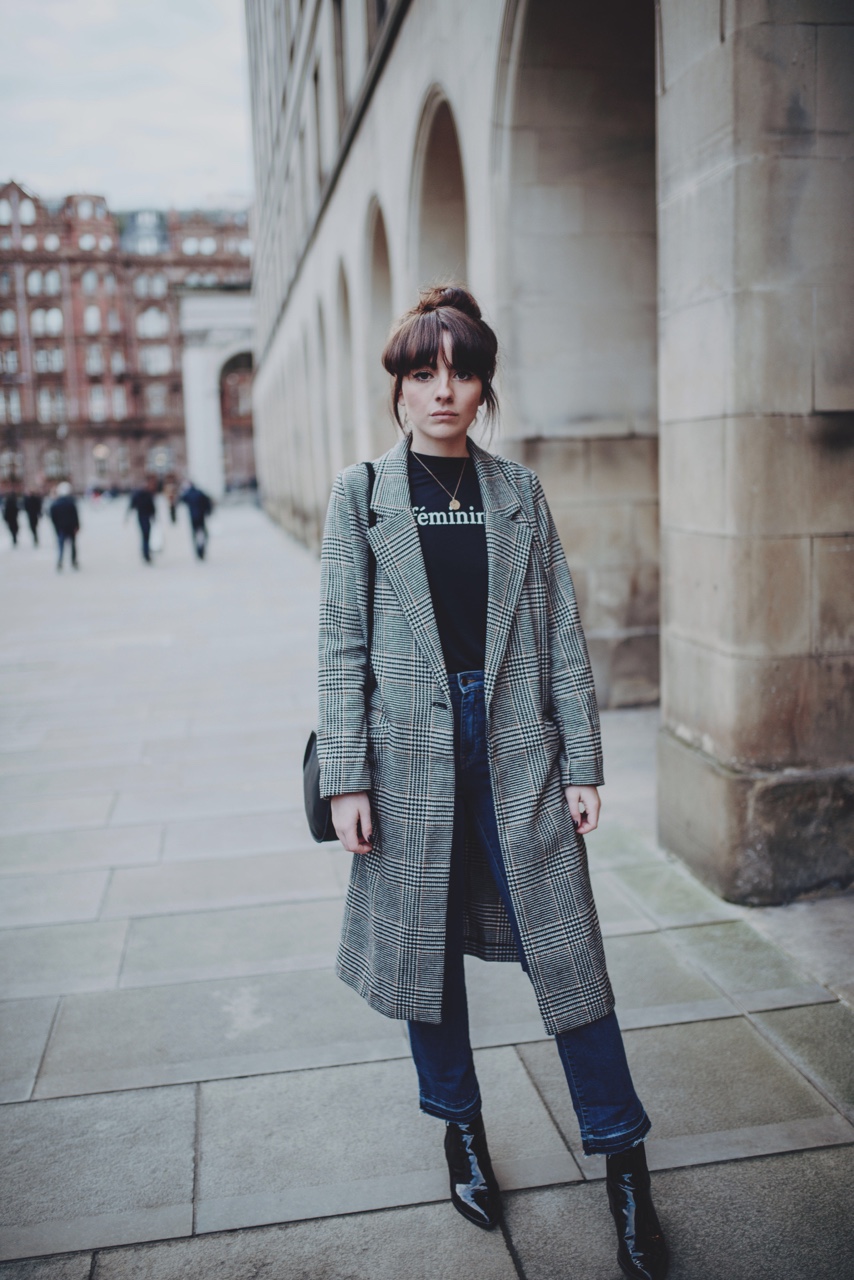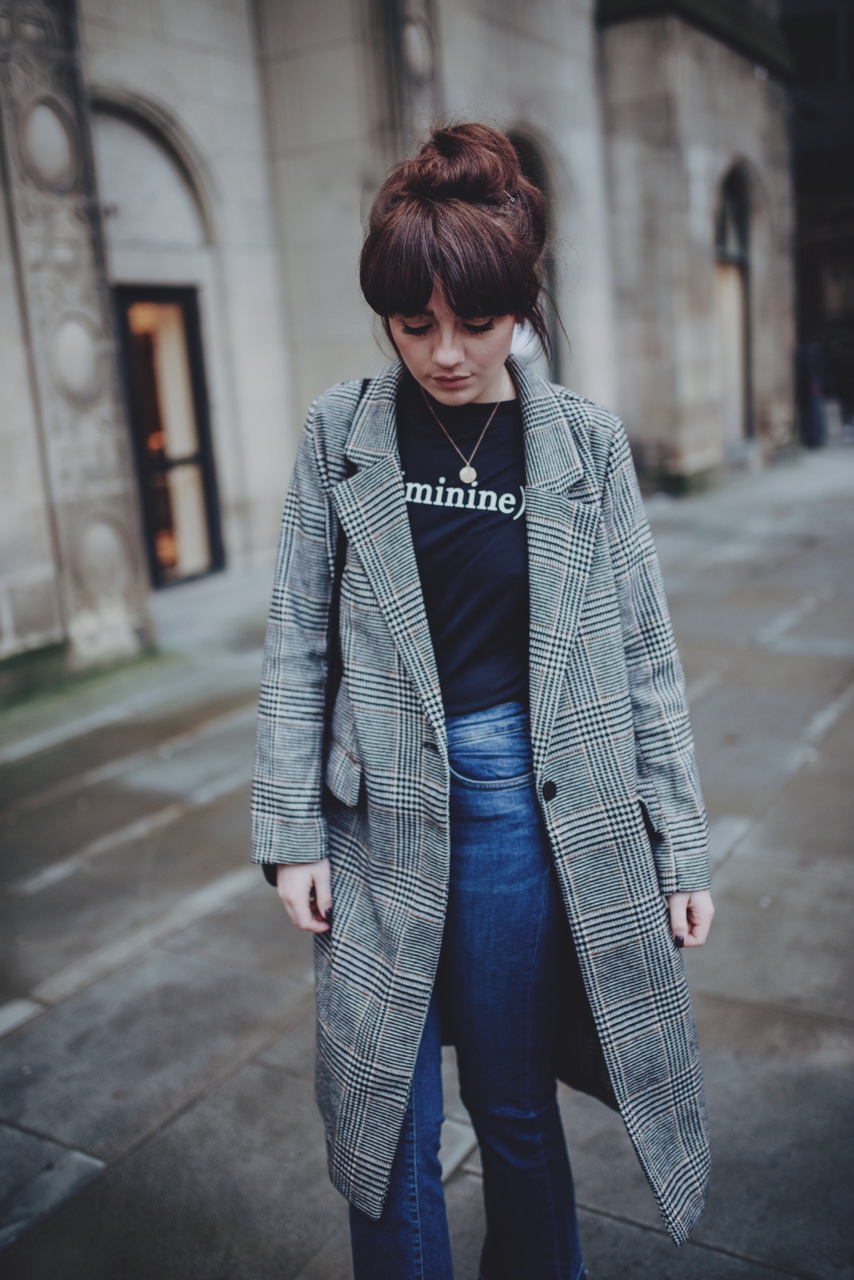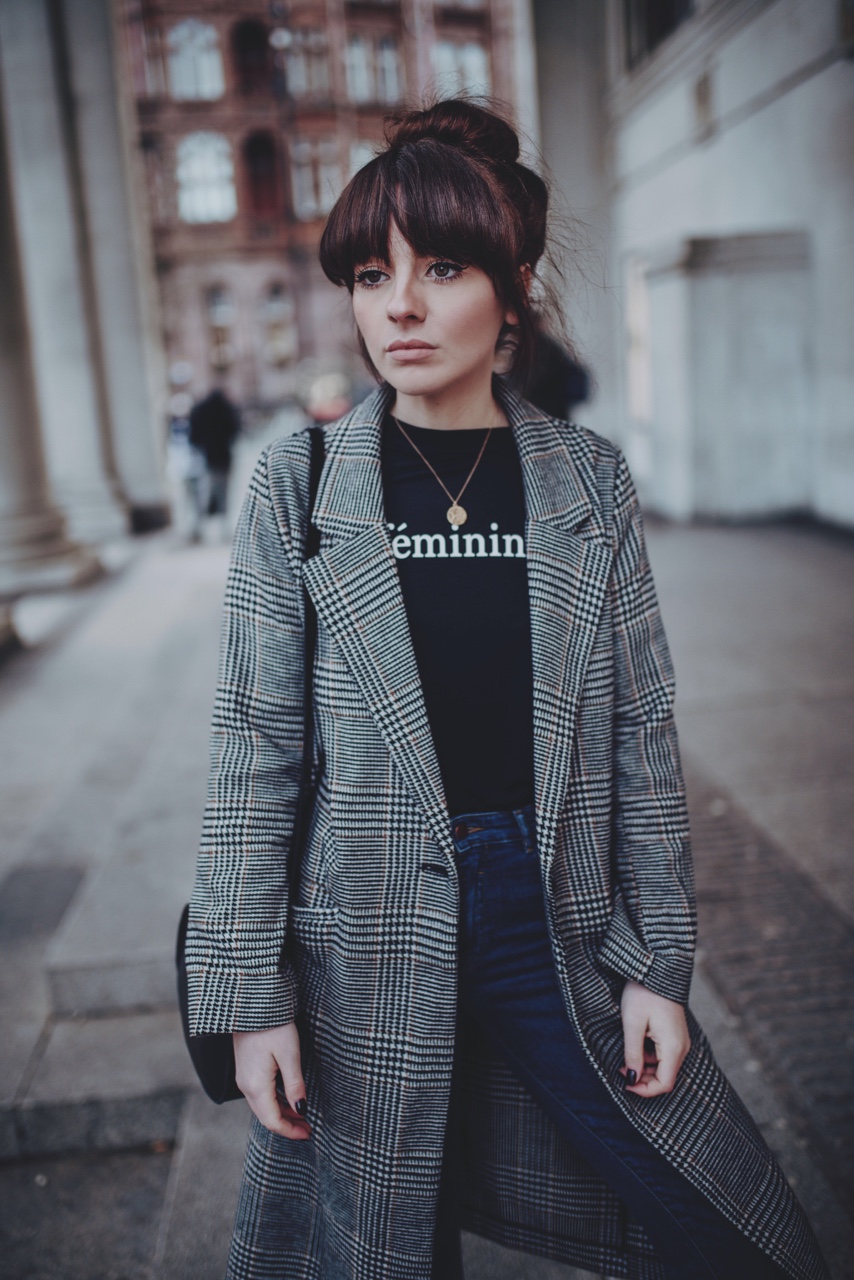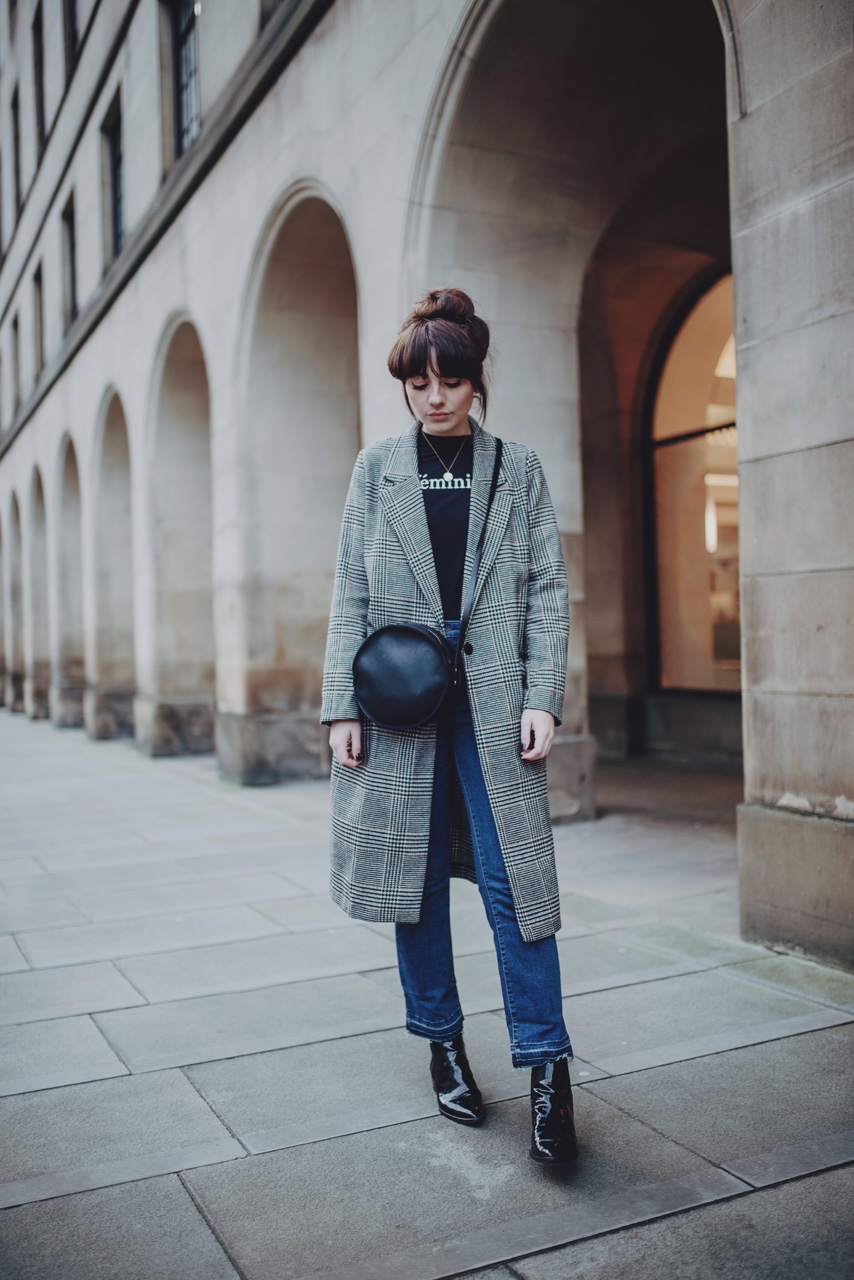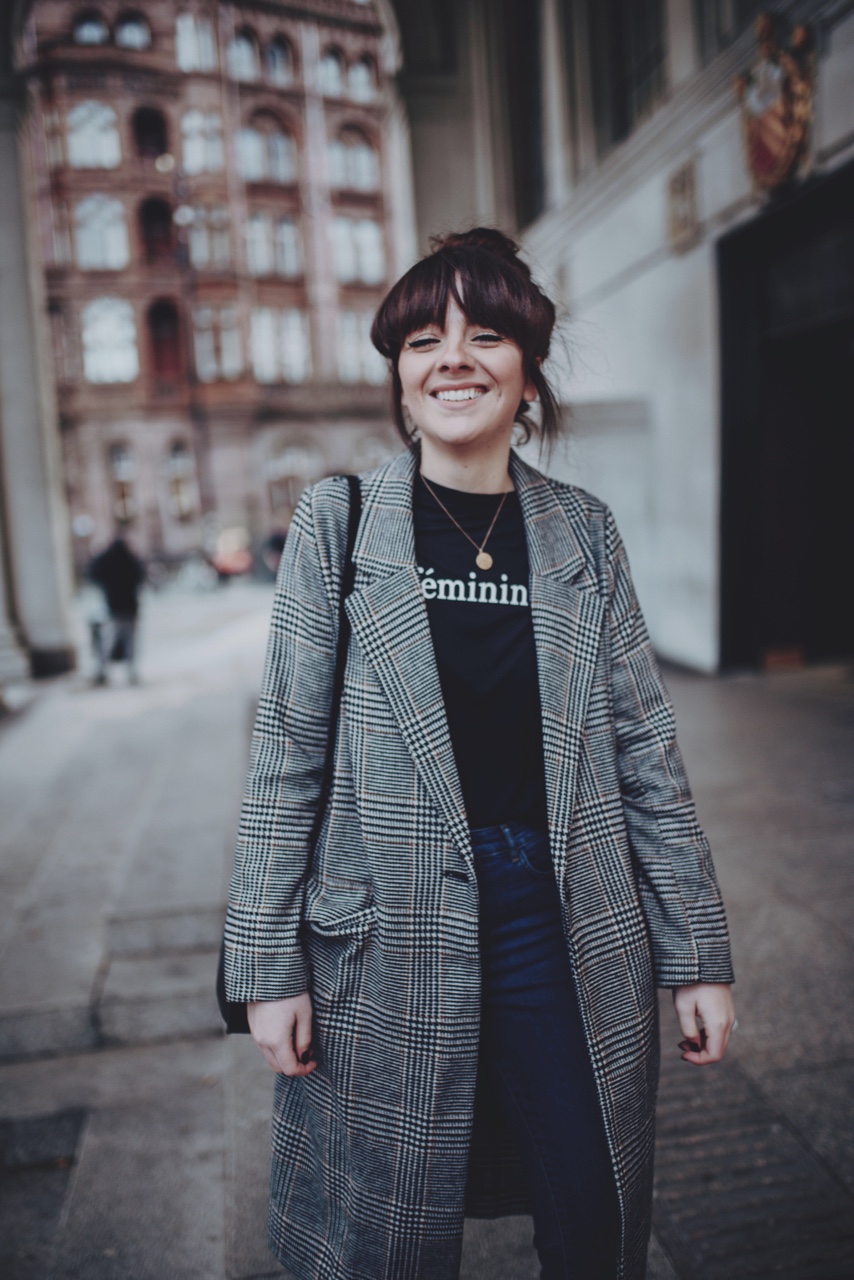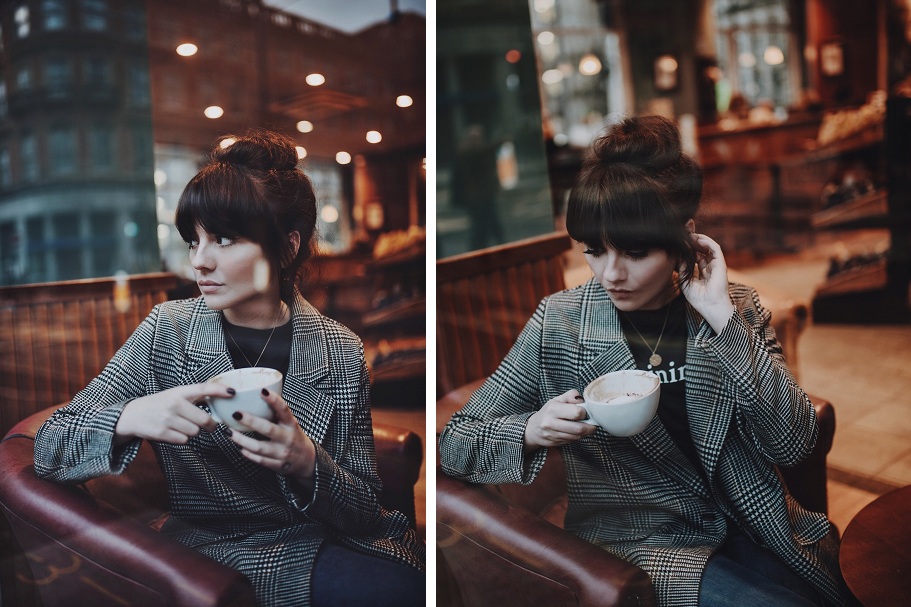 ---
I have been toying around with the idea of this blog post for quite a while now – if you follow me over on Instagram, then you may have picked up that I have a huge admiration for cinema, and the outfits that have now become iconic in their own right. I thought I'd do a little round up of some of my absolute favourite 'fashion in film' moments, and how they have inspired everything from the way I cut my hair, to the everyday essentials hanging in my wardrobe…
First off, if you're into Sixties/Parisian fashion and want to start getting into french films, there is no better place to
start than with Godard. I remember discovering Anna Karina for the first time and instantly buying a Godard box-set after obsessively watching clips of her on YouTube. She is such a magical human being to watch, and completely charming. The first Godard film I ever watched was Une Femme Est Une Femme, and I believe this is where my love for the colour red stems from! It's still probably the only splash of colour I tend to wear, and one that Anna Karina wears SO well. The simple red jumper and tights combination is one that will never get old, and how could I forget THAT red dress in Pierrot Le Fou. I literally have dreams about that dress – the simple white frill contrast just makes for 'little French dress' at it's absolute finest.
Alongside my obsession for a red hue runs my longest love affair to date – stripes. About De Souffle is the perfect on screen example of the casual day-to day style that I reach for – a classic breton top with jeans, or a simple slogan tee like Jean Sebergs 'new york' one teamed with a pair of masculine cut trousers. Jean is always effortlessly put together and fresh faced – the perfect example of minimal French-girl style. I'll link the Godard box-set that I have here and would definitely recommend it for dull rainy days – there's something about the Nouvelle Vague era that just made clothing come alive – the way the characters move, their facial expressions, and the avant-garde scenes that make you view cinema in a whole new light!
2) Heathers
By this point in my life, I have seen pretty much every 80's/90's film starring Winona Ryder – I'm thoroughly in love with her and always be. She just has such an effortlessly cool persona that's visible in every role she plays. Heathers happens to be one of my all time favourite films – it's like the original Mean Girls but with way more style. The outfits are just as strong as the one liners – which has all the makings for an absolute cult classic. Think oversized/masculine blazers teamed with check skirts and knee socks galore.
There's one scene where she's buying a slushie, and bumps into the 'bad guy' at school – she's wearing an off the shoulder top underneath a black pinafore and she just looks incredible! I'm not crazy into 80's fashion in general but this film massively altered my opinion. It's definitely not your typical American high school drama set up – it's brilliantly dark and wickedly comical on the surface, but the themes run a lot deeper. It's one of those films I can watch over and over again and it never gets dull. I challenge anyone to watch this and not enjoy it – it's THE BEST.
I think a lot us could agree that life would be better if it was one continuous Wes Anderson inspired colour palette. His aesthetic is so identifiable and instantly draws you in the moment the film starts – I always come away with a head filled with new outfit ideas! My boyfriend is a huge fan and first got me to watch The Royal Tenenbaums when we met in Uni. I completely fell in love with how much detail had gone into each individual character and how perfectly co-ordinated they were to their surroundings. One particular character that has stuck with me ever since is Margot Tenenbaum – she's secretive, mysterious and effortlessly cool.
The simple side clip in her hair against the oversized faux fur coat and tennis style dress is such a magical combination that I will never tire of looking at. The slightly smudged/slept in eyeliner is perfectly suited to her moody facial expressions and thoughtful nature – I like the fact she's half put together and half falling apart. She's both relatable and charming, like the combination of her casual stripe dress and child-like hair accessory.
I am a huge Chloe Sevigny fan – she wears everything with confidence and doesn't give a second thought to what others might think. She epitomises cool-girl style, and there really isn't anyone else that puts an outfit together quite like her. The Last Days of Disco follows two friends living in NY – working low-paid jobs during the daytime, before heading out to dance each night. I love the contrast between the relaxed/good-girl style daytime outfits, and the more vibrant, come-alive-in-the-nighttime ensembles. To me, it's the perfect representation of how we play out certain characters/societal expectations through the way we dress.
I also love the strong contrast from day to night, I always find it so interesting that post 9pm there's a whole array of new outfits that suddenly become more acceptable to witness. I was once shooting a dress for this blog with some simple fishnet tights during the day and have honestly never got so many odd glances in my life – it's as though everyone assumes you've been out all night if you wear anything stereotypically 'sexy' during the hours of daylight. This is why I love the whole fishnet sock/jeans trend – it's a complete juxtaposition, and I love a trend that challenges any kind of norm. Again, this could be a topic for a whole different post!
5) The Dreamers
Two words – Eva Green. If you haven't had the pleasure of witnessing her in a red beret I urge you to find a copy of The Dreamers. FYI – the Louvre scene is actually a reference to Godard's "Bande a Part", which the film geek in me loves. There's lots of little references to new wave cinema throughout the film so it's a perfect one to watch post Godard binge.
I first watched this back when my Michael Pitt obsession was in full force, but Eva completely stole the show for me. I want to dig out my white dungarees and cat eye sunglasses whenever I watch it – if only I could pull off that outfit the way she does *sigh*. She's such a natural beauty and it's set in Paris so what's not to love?
6) La Piscine
Two hours of  pure Jane Birkin amazingness. The oversized white shirt and sunglasses, the little gingham outfit she wears whilst perched perfectly on a hanging wicker chair – her signature basket bag in hand! This is a great watch for any Birkin fan as it plays out her iconic wardrobe on screen – all the Summer holiday inspiration you could ever want. The dreamy white bikini and crochet cover up just looks heavenly against her sun kissed skin. It's Jane at her effortless French-inspired best…
The majority of the plot unravels by the pool of a rich estate home and soon takes a dark twist after a drunken argument. I won't reveal anymore details yet for those who have it on their watch list – you won't regret!
7) Badlands
'He was 25 years old – He combed his hair like James Dean – He was very fastidious – People who littered bothered him –
She was 15 – She took music lessons and could twirl a baton – She wasn't very popular at school – For awhile they lived together in a tree house.
In 1959, she watched while he killed a lot of people.'
I wanted to include this little plot teaser from one of the classic Badlands film posters as I have always thought it was one of the best film descriptions I have ever read, and it also gives you a great idea of what the film is all about. I actually have this printed out somewhere in an old scrap book of mine because I love it that much. The outfits don't disappoint either – the matching navy/white denim combination makes for one of the coolest matching couple outfits I've ever witnessed. Sissy Spacek is also pretty enchanting to watch – the dance scene is my favourite and there are some pretty impressive frilled shirts in there too…
8) Paris, Texas
If you haven't seen this one – prepare for all your pink mohair dreams to come true. I love a strong admiration for Nastassa Kinksi – she has such amazing style that appears so naturally cool and obtainable. Not to mention – the hair and face of some sort of mythical creature. This is such an iconic film for so many reasons and the emotional intimacy of the scenes are so in unison with the aesthetic that it creates heartfelt viewing at its finest.
It's not just because she's a beautiful blonde with a bright pink jumper on – it's the fact she's wearing it when she's discovered again by her long lost love. The vibrancy of the jumper and the simple low cut back represent both the warmth of her character but also the vulnerability.
9) Bette Blue
The dungarees, the smokin' red dress whilst perched on the car bonnet – this film is scene after scene of megababe. Beatrice Dalle can make an outfit look killer like no other, I challenge anyone to watch this and not fall hook line and sinker. She makes something as traditionally child-like as a pinafore and oversized plastic red earrings look sophisticated and cool.
The film follows an unconventional romance in which a couple shack up in a beach house – making for some very cute/romantic scenes before the film eventually takes a dark turn. Again, no spoilers from me so just pop it on the watch list if you haven't had the pleasure of seeing it already!
10) Blow Up
'I haven't a clue who it was based on. I knew David Bailey and he was a sweetie and never jumped on me, although he did say things like 'stick your tits out', which one wasn't very used to people saying to one. I was a very traditional, married, 19-year-old when my husband, John Barry, dared me that I couldn't take my clothes off with the light on. So I did.
'Then when it came out, there was such a fuss. My husband called me from New York and said there were queues round the block for a film that kept getting shorter as projectionists kept nicking from the negative. I was then fat and pregnant so I made my mother go and see it and she told me we were as innocent as children in a swimming pool. But other people didn't think so. I was known as Blow- Up Birkin right until I became Jane Je T'aime Birkin.'  
– Jane Birkin on Blow Up
A sixties classic, another of my favourite film posters, and more Jane Birkin at her finest! The film follows a fashion photographer and happens to have some of the most aesthetically pleasing scenes I have ever laid eyes on. If you're anything like me and you're obsessed with photography, fashion, and all thing Birkin, there really couldn't be any better way to kill time. Especially if, again like me, you have a penchant for a murder mystery…
I could have gone on forever with this, but for the sake of a digestible blog post – those are my top ten! I hope you liked reading a little more about some of my favourite films and how they have inspired my style – I feel like there are a lot of interesting female characters here that I'm very proud to write about. Let me know if you'd like to see more posts like this, I could talk about films/clothes all day long so this really was a joy to put together…
Alice x
Photography by Adriana 
---
Coat – H&M (similar here & here) | T-shirt – Whistles (similar here) | Jeans – Zara (similar here & here) | Boots – Whistles (similar here) | Bag – Queen For Dinner (similar here)
Shop the look