Sézane are one of those brands that remain close to my heart – they were one of the first to recognise my photography and work as a blogger, and have remained both generous and supportive ever since. They keep in touch throughout the year, and let me pick out pieces each time a new collection drops, I then feature them organically – basically just as and when I wear them. They are one of those brands that aren't motivated by financial gain, and instead, have empowering women at the forefront of everything they create. I guess it's safe to say I'm a huge fan of they way they conduct their online empire, and I was super excited to finally visit their Paris based store…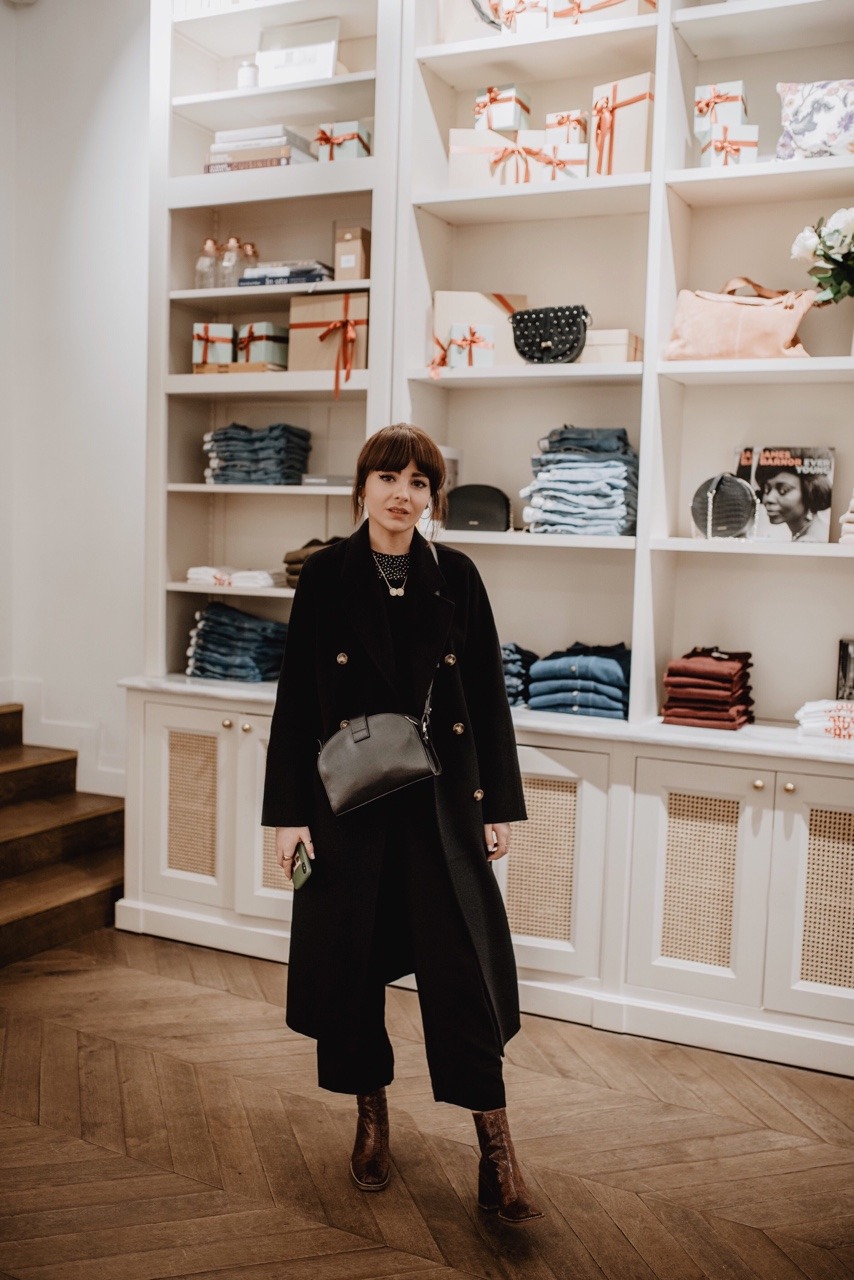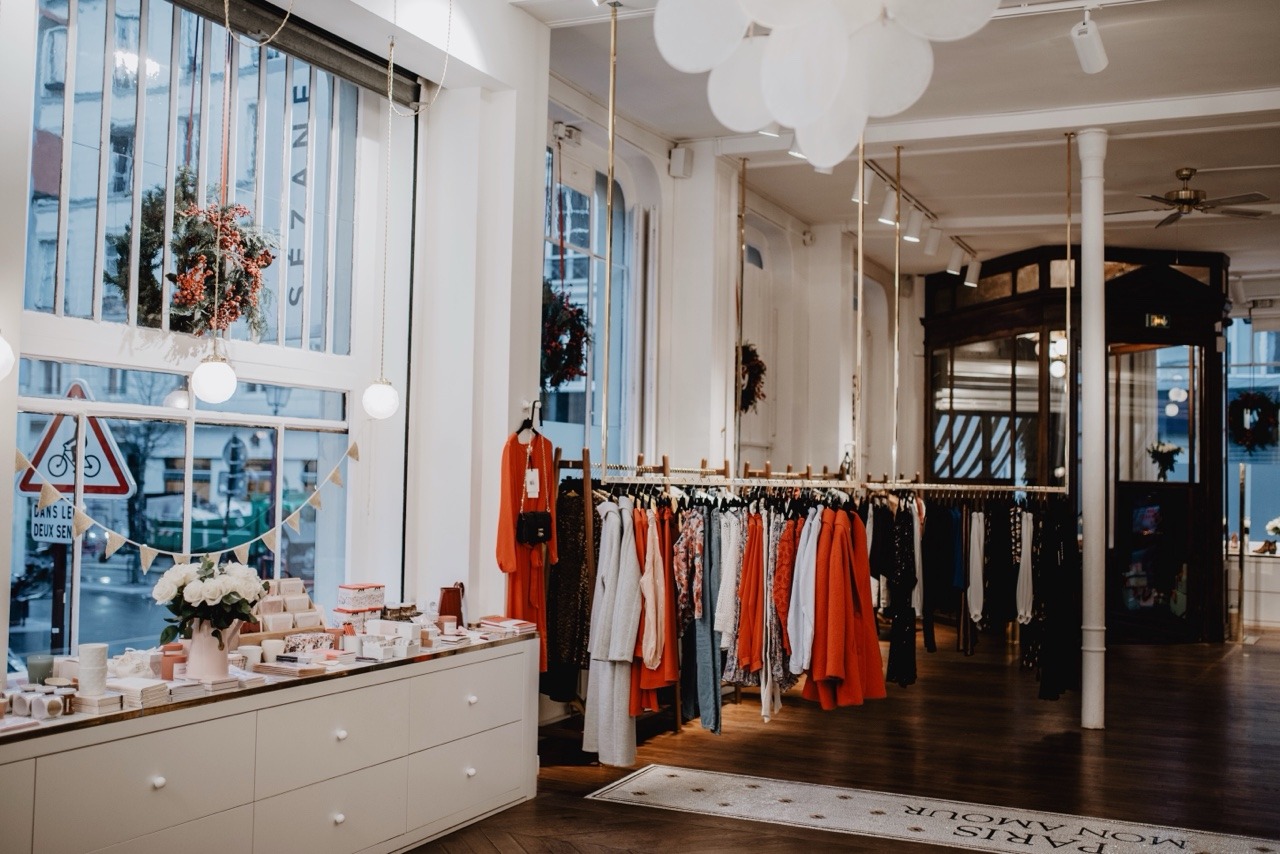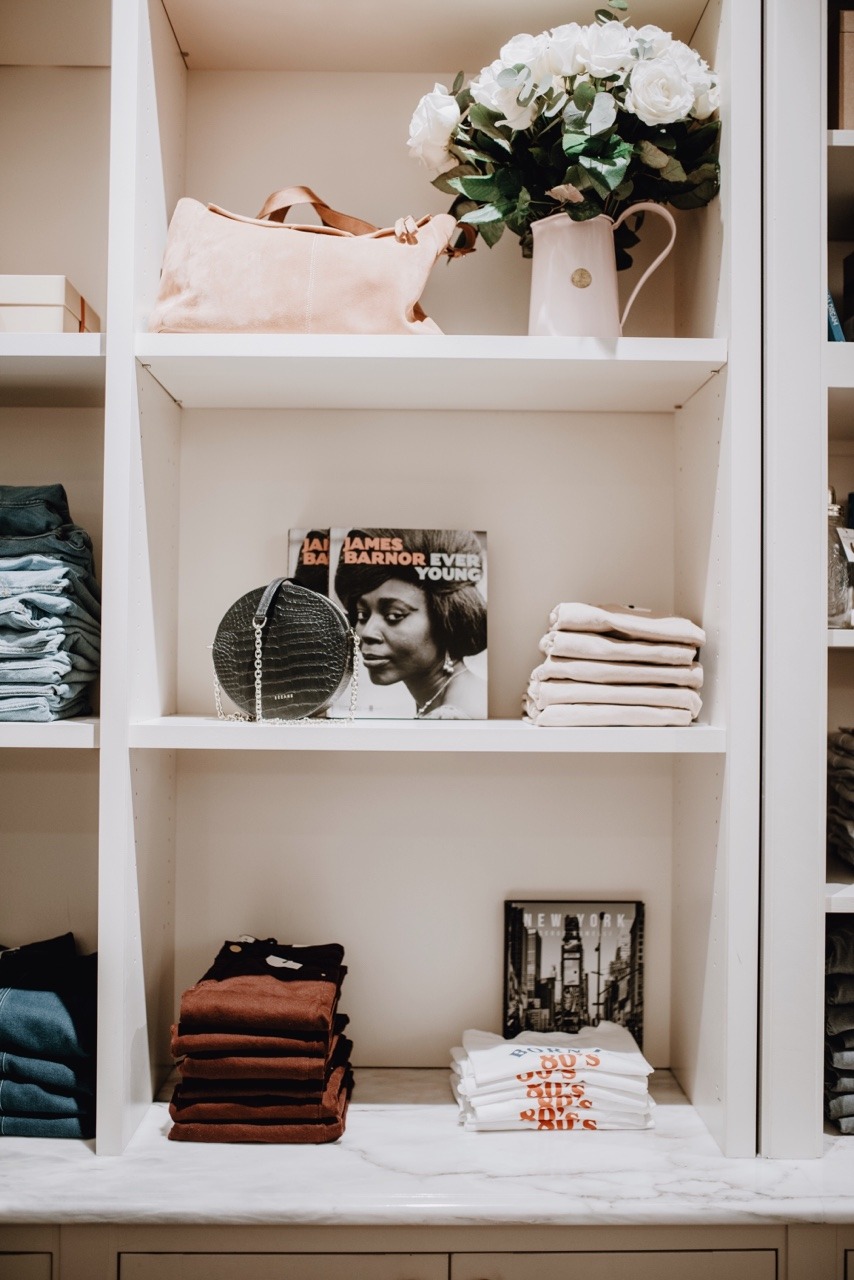 They kindly invited me and Adriana for breakfast, which I accepted in a heartbeat! I always get so nervous when meeting brands – partly because I'm anxious by nature, and partly because my self confidence still has a long way to go. I guess a lot of us struggle with feelings of inadequacy sometimes, and it's not something I feel the need to shy away from on here. I'm so much better than I used to be, and I always feel so proud of myself when I've come away from a situation that makes me nervous. Anyway, it made total sense to stop by the Sézane store in the morning – we already had plans to shoot for the rest of the day, and do a little bit of shopping in-between…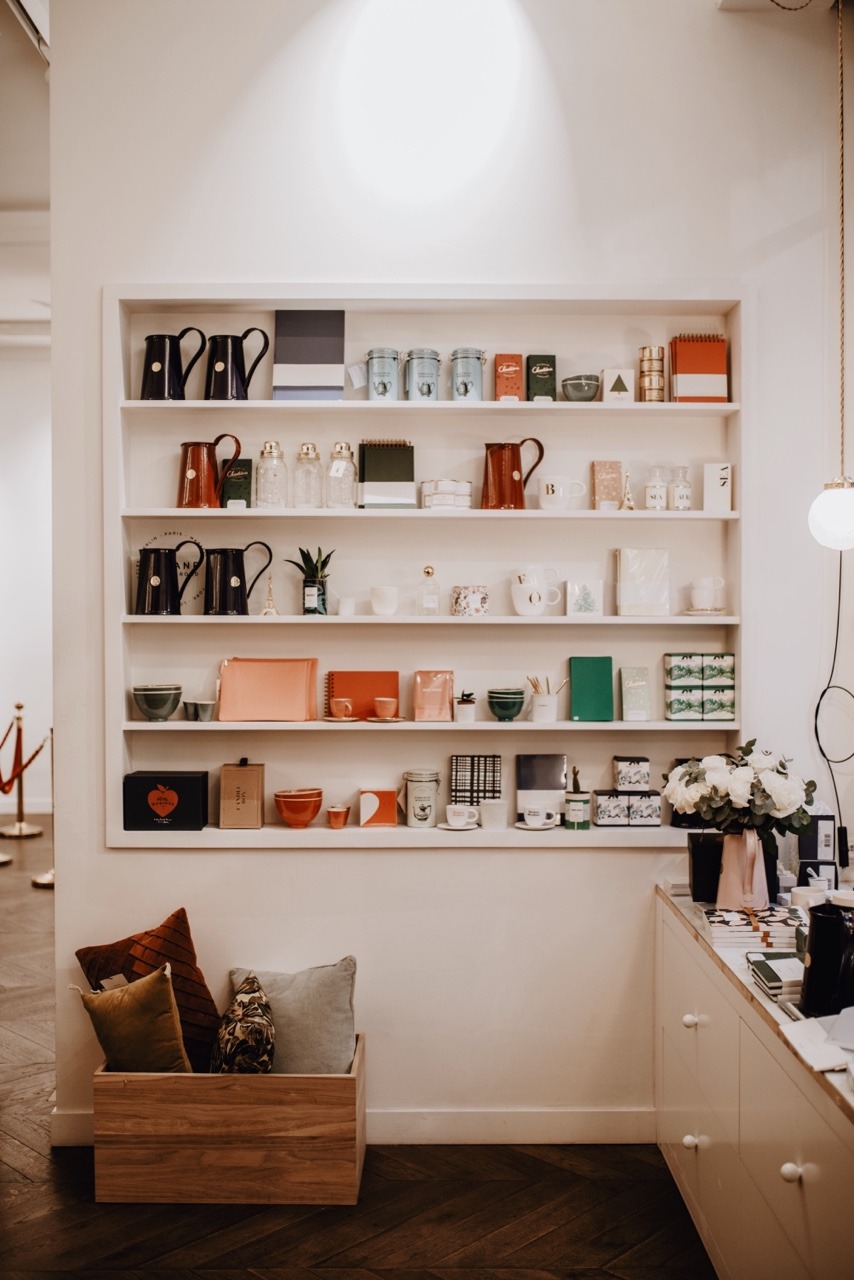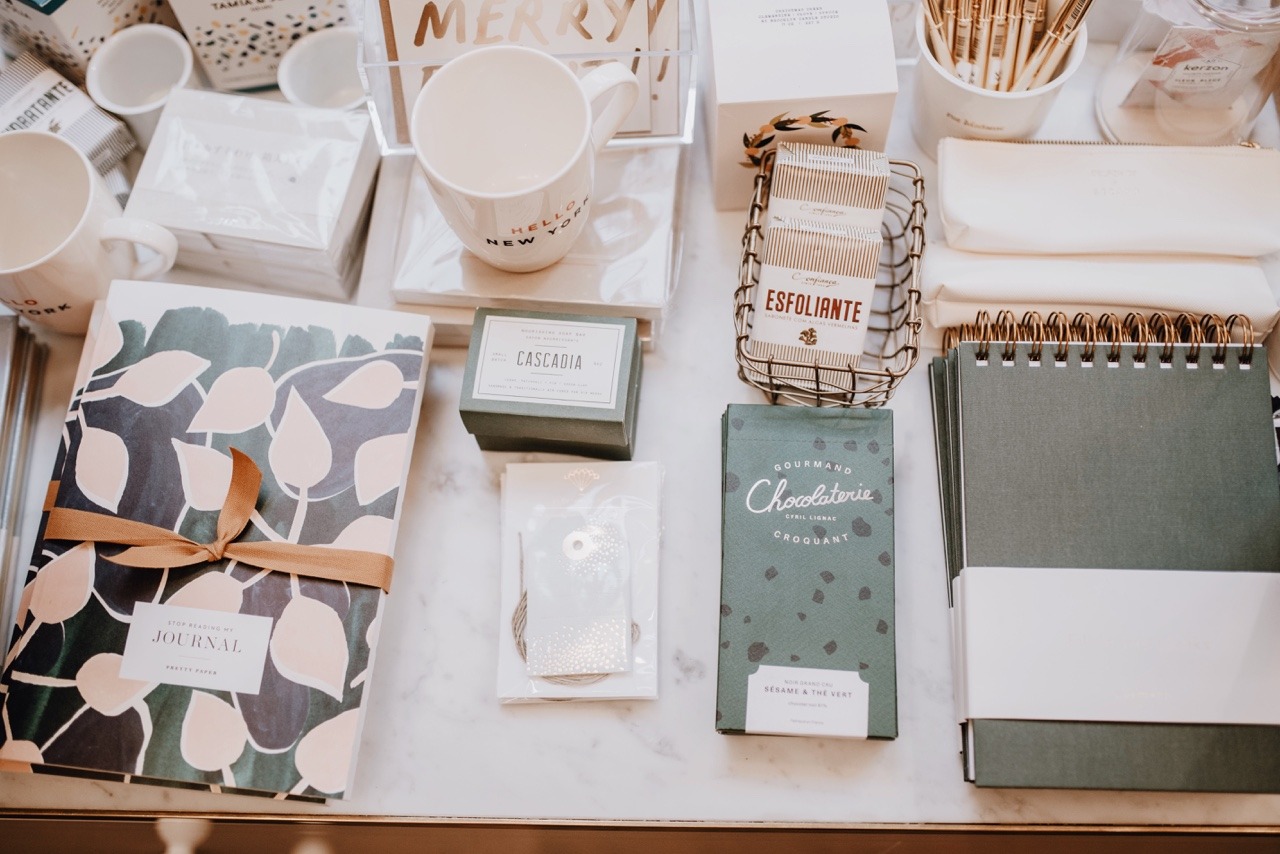 Visit the Sézane website here
When we got to the store, Margaux and Anne-Caroline greeted us and we went inside – both have them are ridiculously Parisian and beautiful, so definitely check out their Instagram pages! We then spent a couple of hours shooting in the store, eating Madeleines, and drinking strong coffee. It was the perfect start to the trip, and it was amazing to see everything carefully curated and sitting pretty in the store – I'm so used to shopping online, and it was way more beautiful than I could have ever anticipated. It really was like stepping inside someones cool vintage apartment – there's a real intimate vibe to the shopping experience that a lot of brands seem to lack. Morgane Sézalory has an incredible eye for interior design, and is definitely a woman after my own heart. I also got to see a bit more of their collaboration with print brand Hotel Magique – a graphic design company by Milou Neelan that I have lusted after on Instagram for a while now. I was so inspired by the lifestyle range that I came home and ordered a couple of the cushions, and also some prints for our spare bedroom – I'm slowly collecting things for the move in March, and it's getting me very excited indeed!
SHOP MY SÉZANE FAVOURITES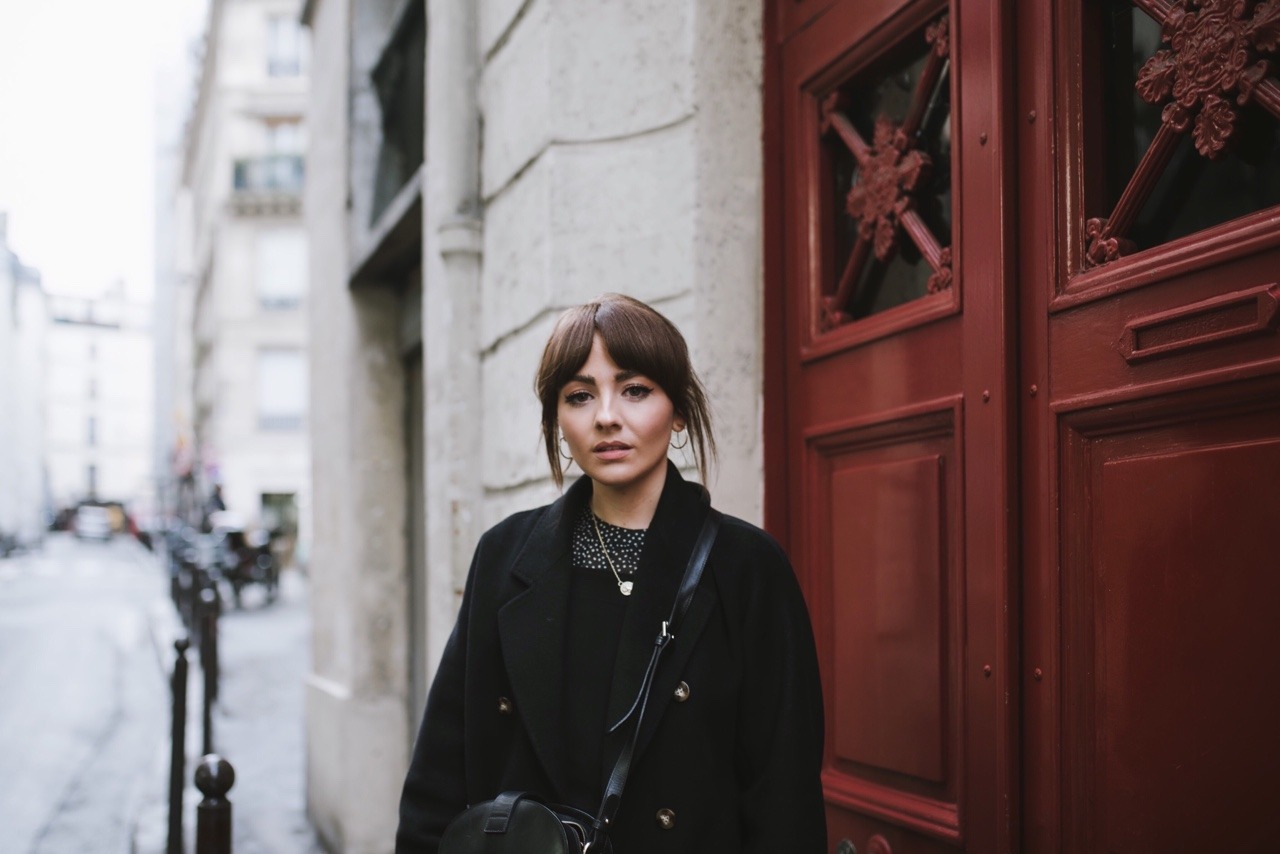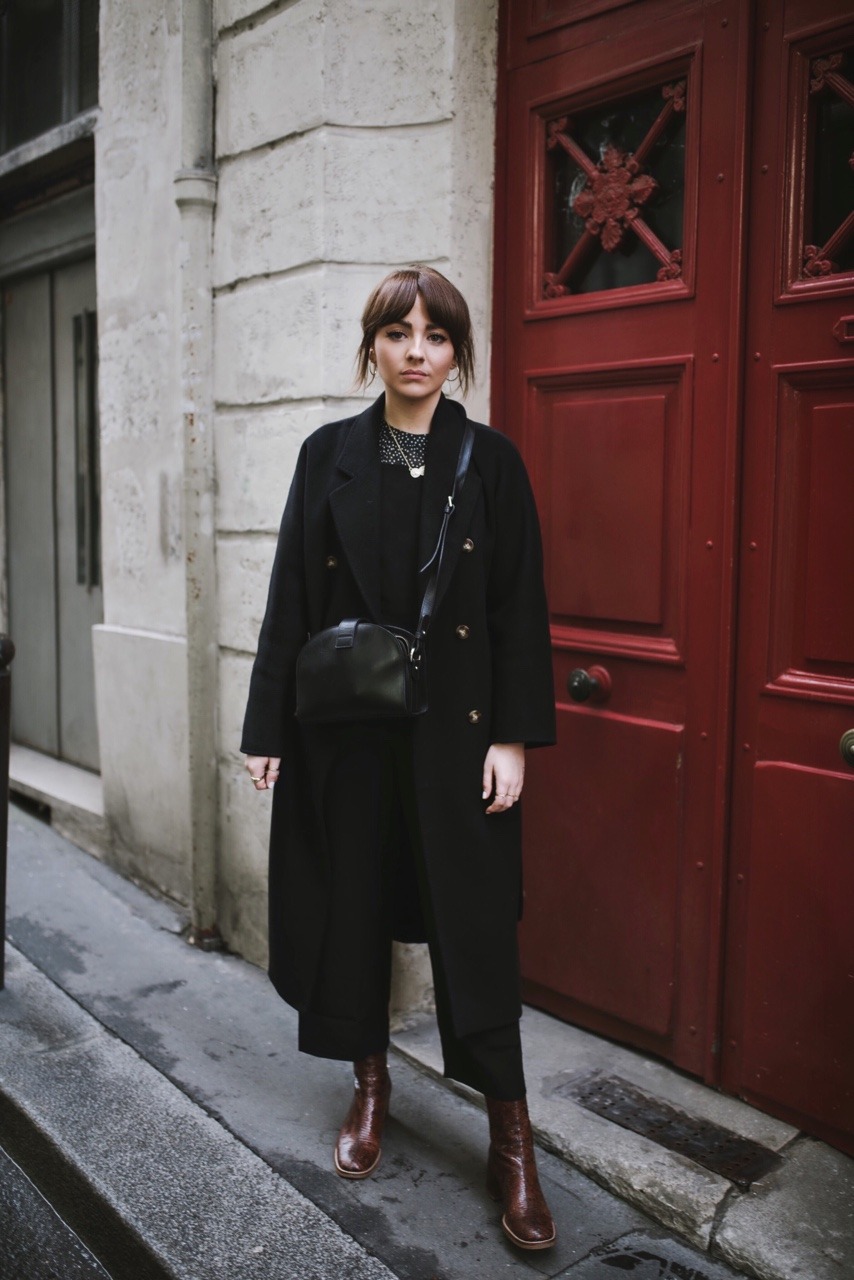 The girls also talked me through some of the upcoming projects that Sézane has in mind, along with a new charity T-shirt that's being released this month. After the success of their 'La Femme' T-shirt that you may have seen me (and many others) sporting last year, they have decided to carry this idea as part of their anniversary celebrations. The La Femme T-shirt raised over €150,000 for UN women, and is still a T-shirt that I feel proud to wear with my jeans. Two thousand and eighteen marks the fifth anniversary of Sézane, and this time they want to raise as much money as possible with their DEMAIN T-shirt – a cute and colourful design that aims to benefit children all across the world. With this new idea, they hope to improve access to education, culture, and equal opportunities.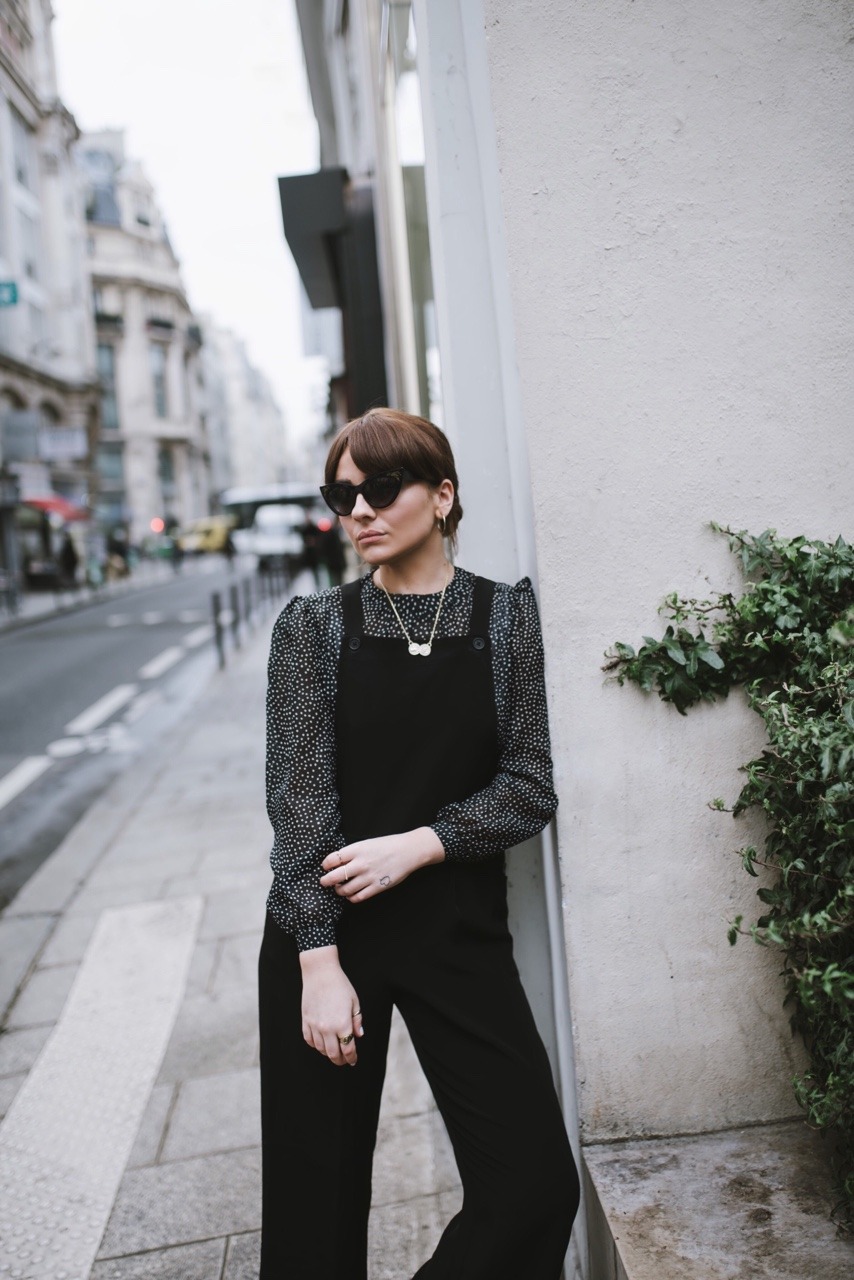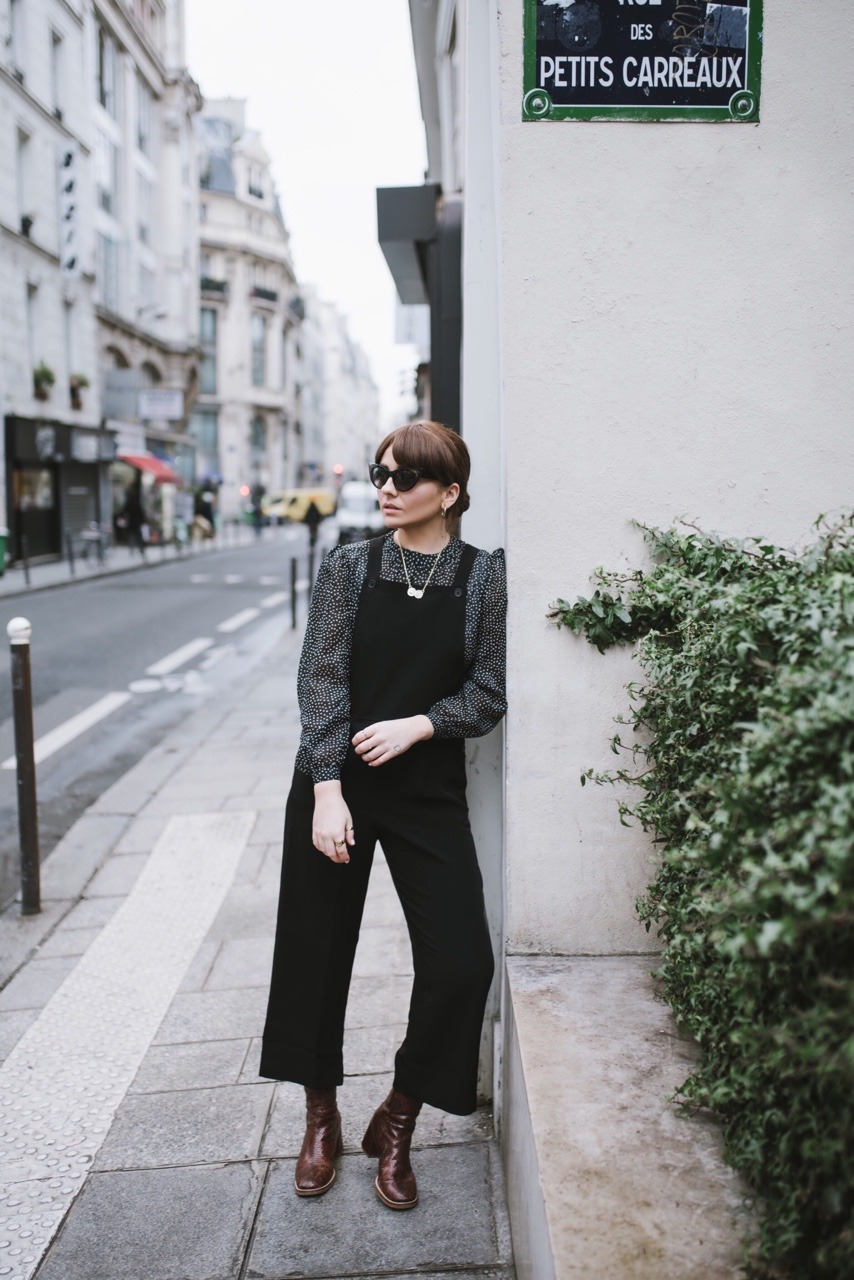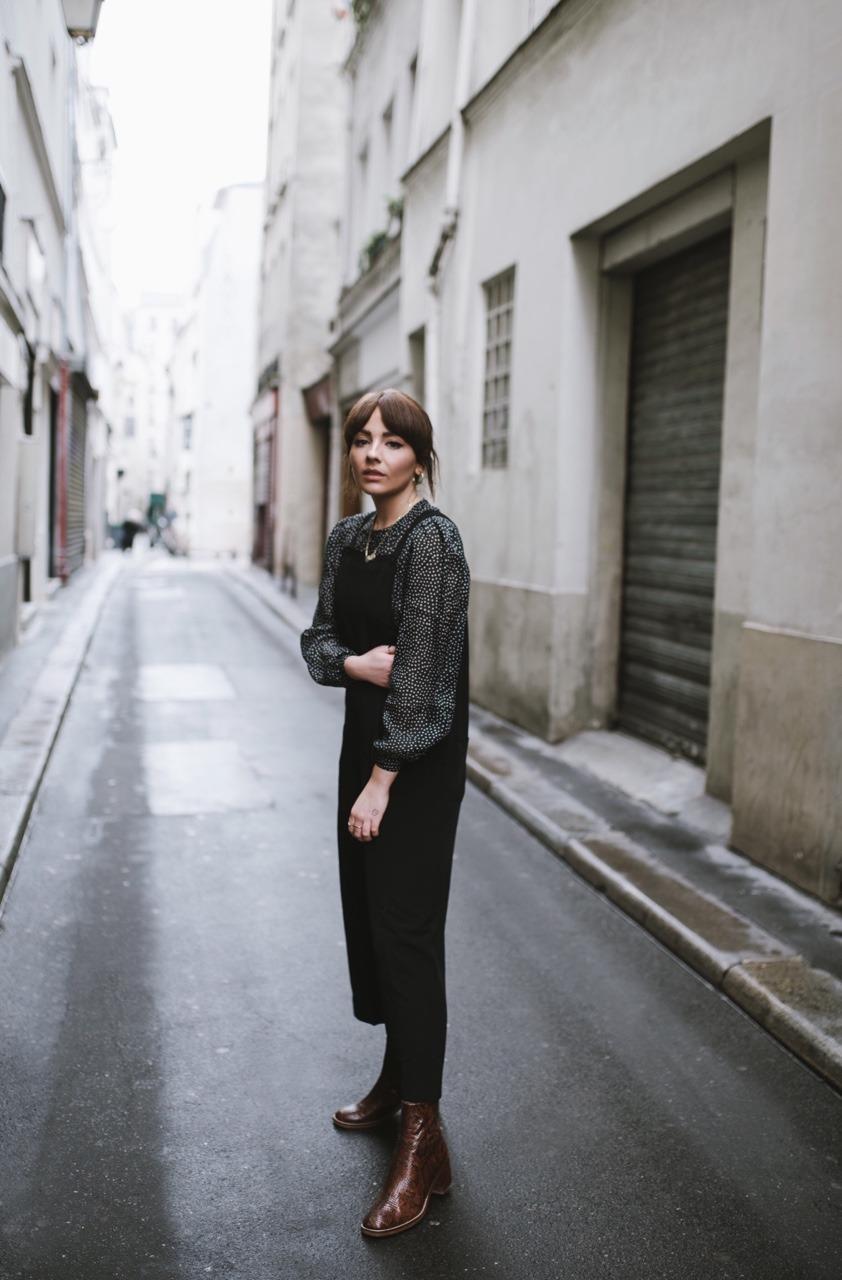 I decided to wear my new Monki overalls for the occassion – I find long leg dungarees can make me look a little on the frumpy side, so a flowy material is my next best bet. I picked these up because I loved the wide leg design – I thought they would be perfect with heeled boots, and various different tops layered underneath. I think they will look really cool with a simple white T-shirt underneath them when the weather gets a bit warmer, but for now, I've been teaming them with an array of vintage blouses to brighten up the look. I love this little polka dot one – the balloon style sleeves really compliment the overalls, and help create a much more flattering silhouette. They are so so comfortable to wear, and definitely one of those magical dream pieces that work all year round. I just threw my trusty 12Storeez coat over the top for a chic layered look, but a chunky jumper or cardigan would look amazing too. I've had a lot of questions about this coat actually – It was kindly sent to me last year, and is unfortunately now sold out online I believe. However, I have linked a similar option below, and there's a lot of these belted coats flying around the high street at the moment!
It was a pretty cold day, so it made for the perfect attire for wandering the streets of Paris – taking in the beautiful architecture, and searching for new cafes to hide out in….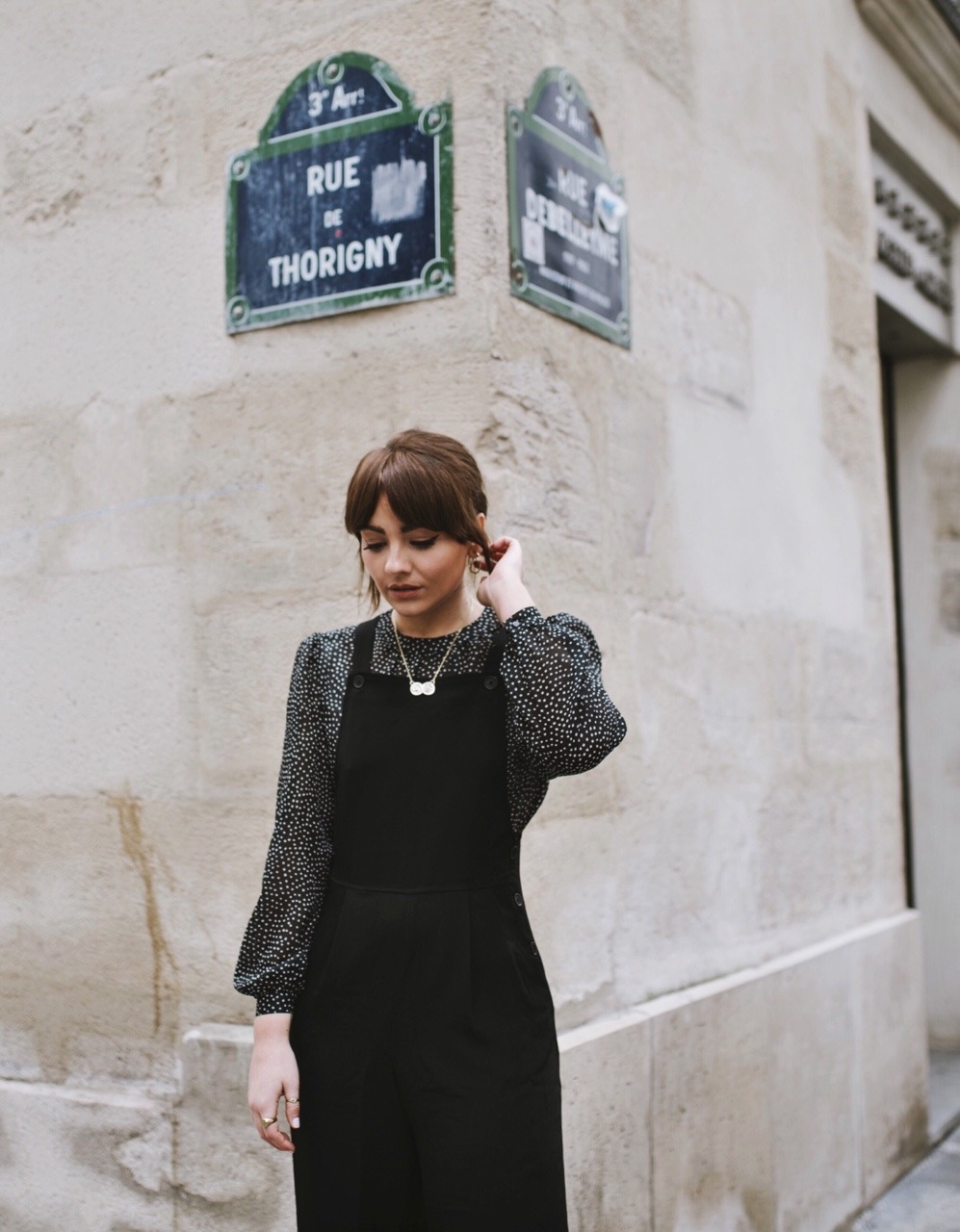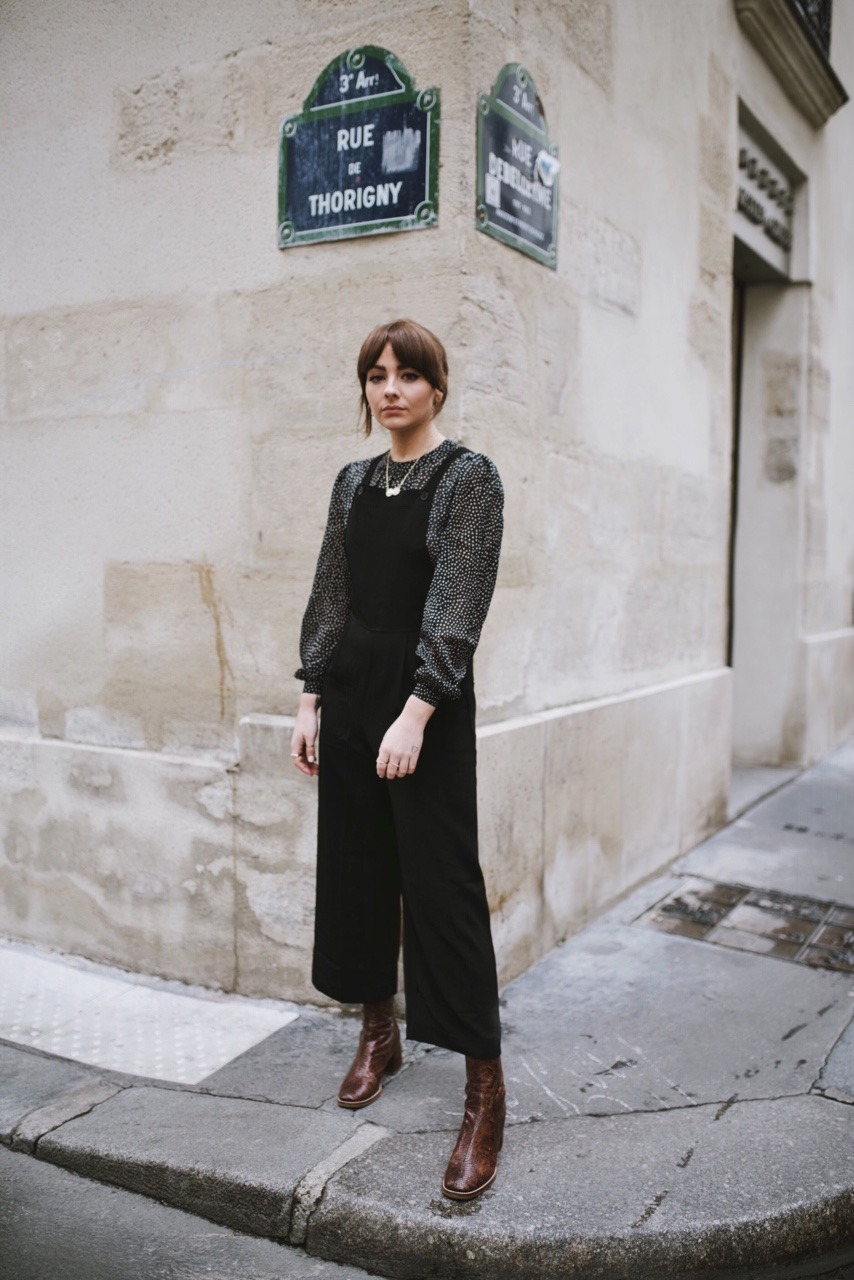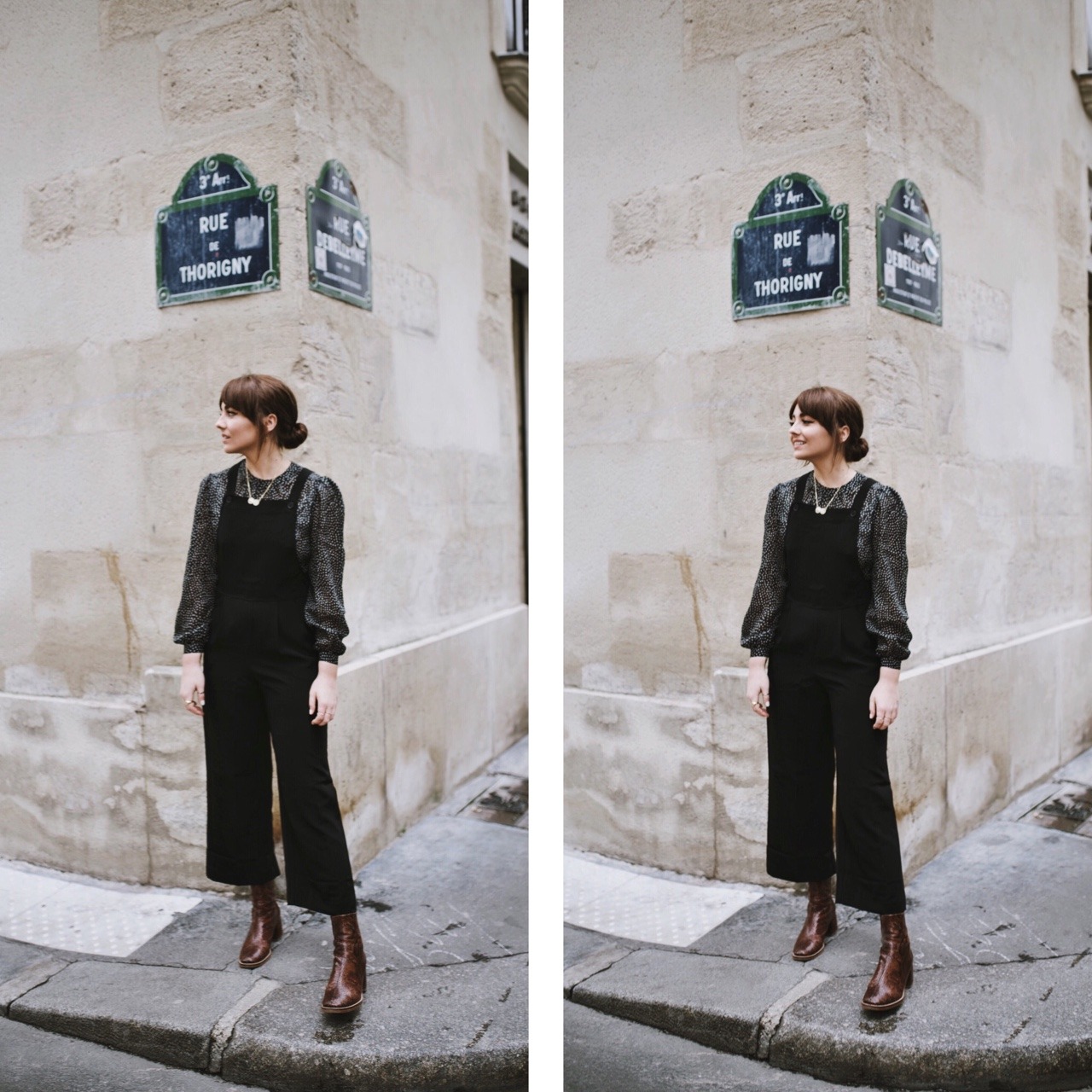 I hope you enjoyed this post as always, and maybe learnt a little more about Sézane and the admirable work that they do – I get a lot of questions about them over on Instagram, and I really couldn't recommend them enough. If you're into French inspired fashion and lifestyle – go check out their website and prepare to fall in love. It's worth mentioning that their shipping is amazing too – super safe, and always arrives within the week, in perfect condition. Be sure to check out the DEMAIN project and order yourself a T-shirt too – investing in pieces that are made with good intentions is never a bad idea…
Alice x
---
Photographs taken in Paris, by Adriana 
Coat – 12 Storeez (similar here) | Blouse – Vintage via Beyond Retro | Overalls – Monki | Boots – Miista | Bag – Sezane (similar here)
SHOP THE LOOK