I feel as though I'm reliving all of the wonderful memories made in Portugal since being home – it's been so nice to have all of the content we created to chip away at whilst simultaneously catching up with life back in Manchester…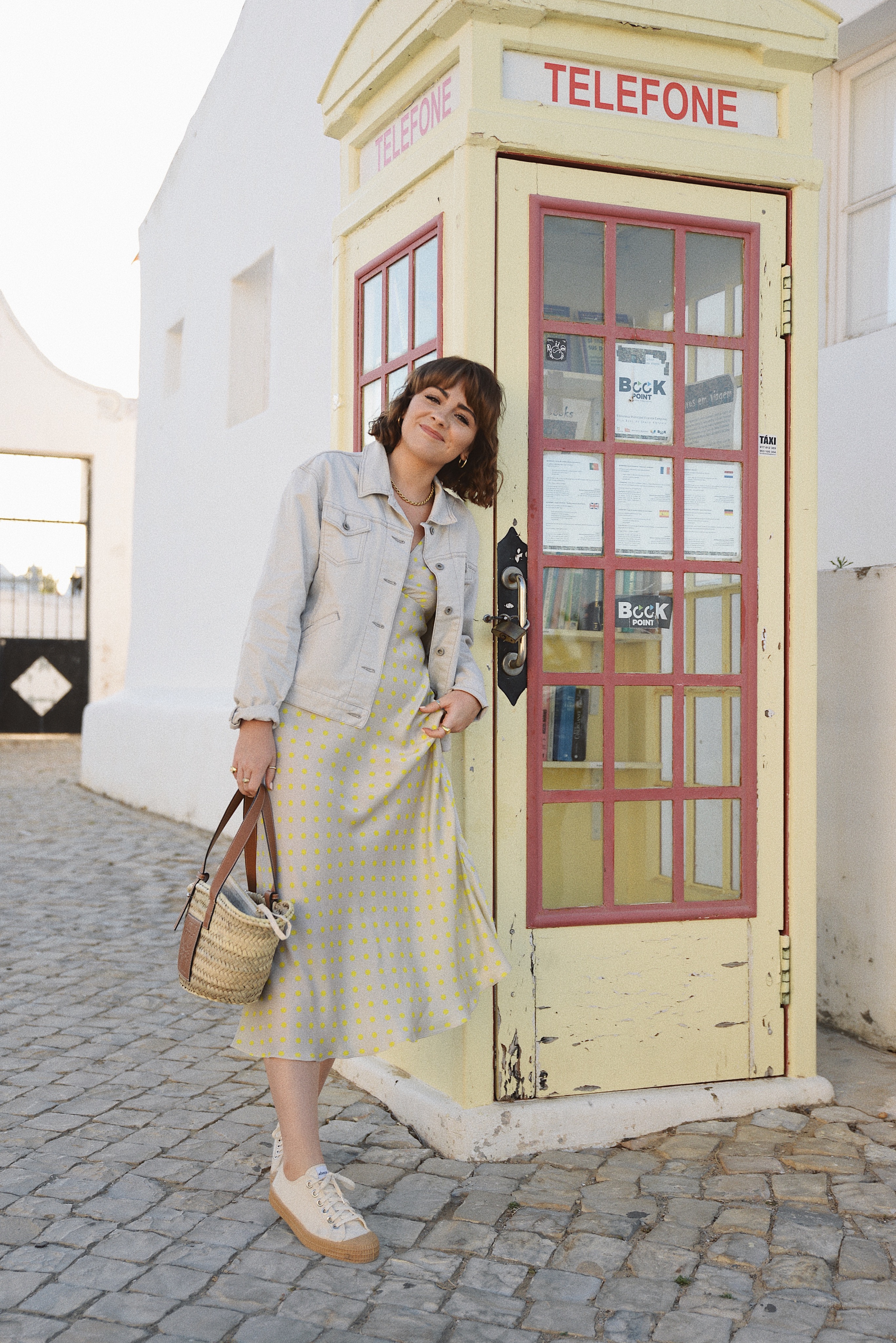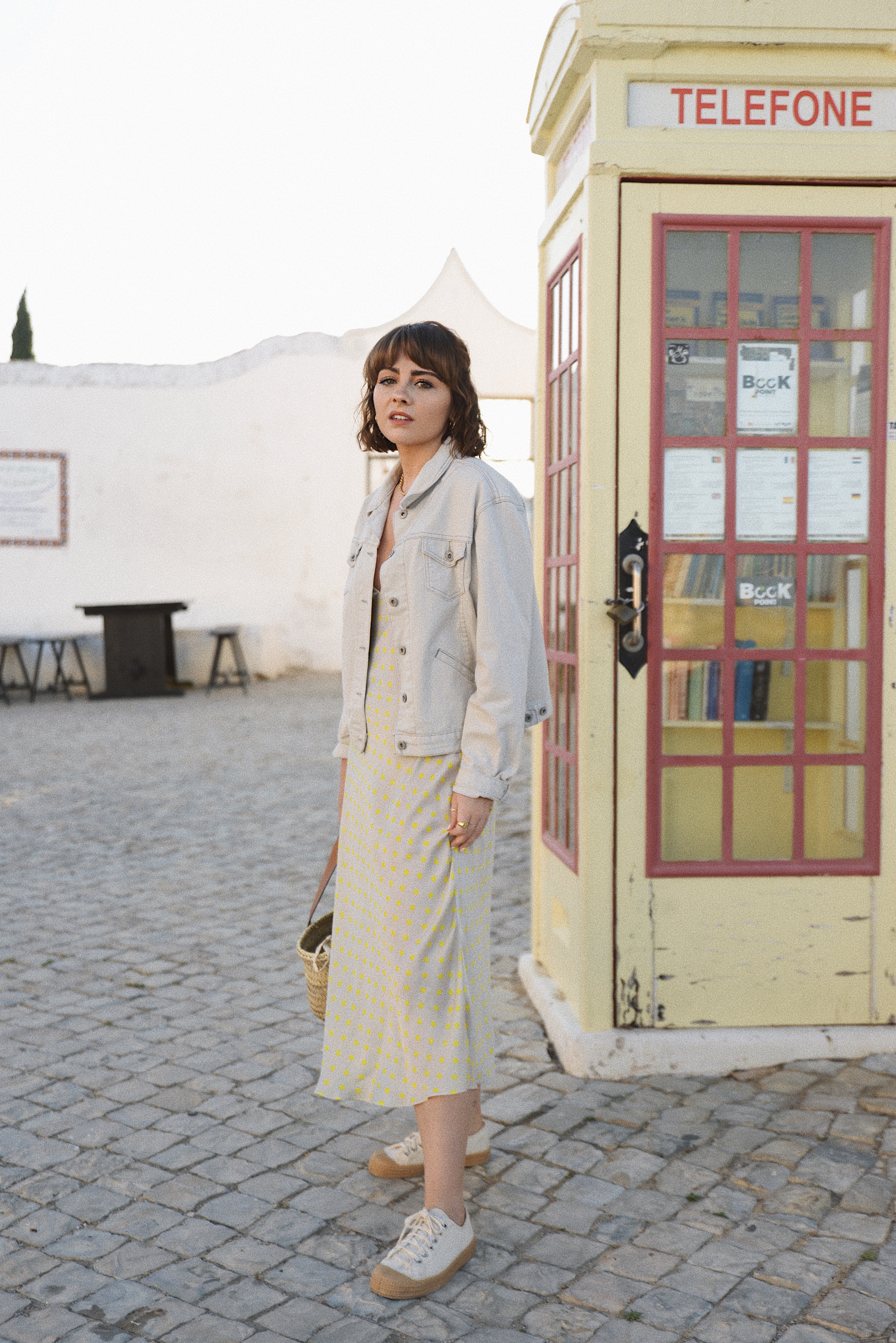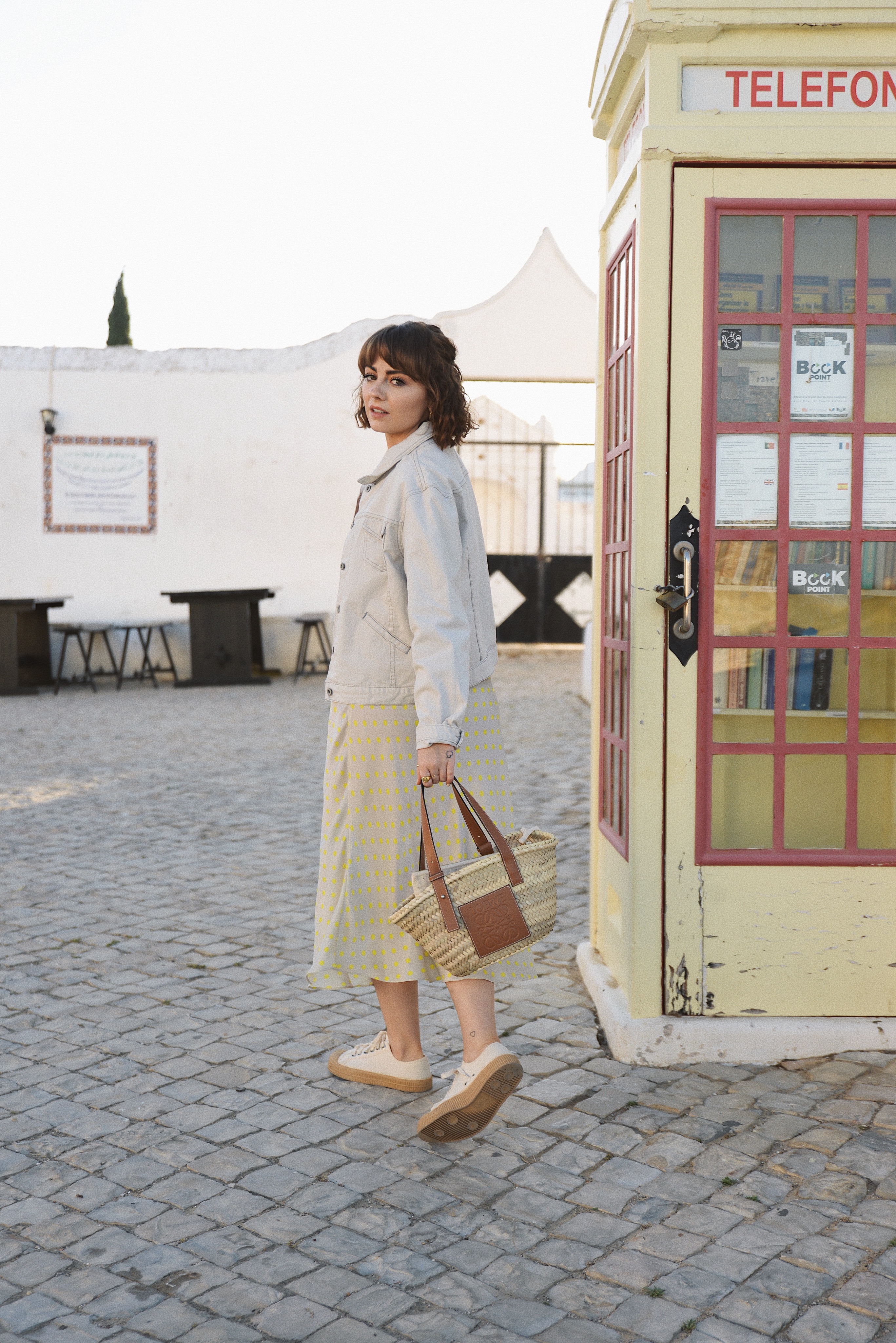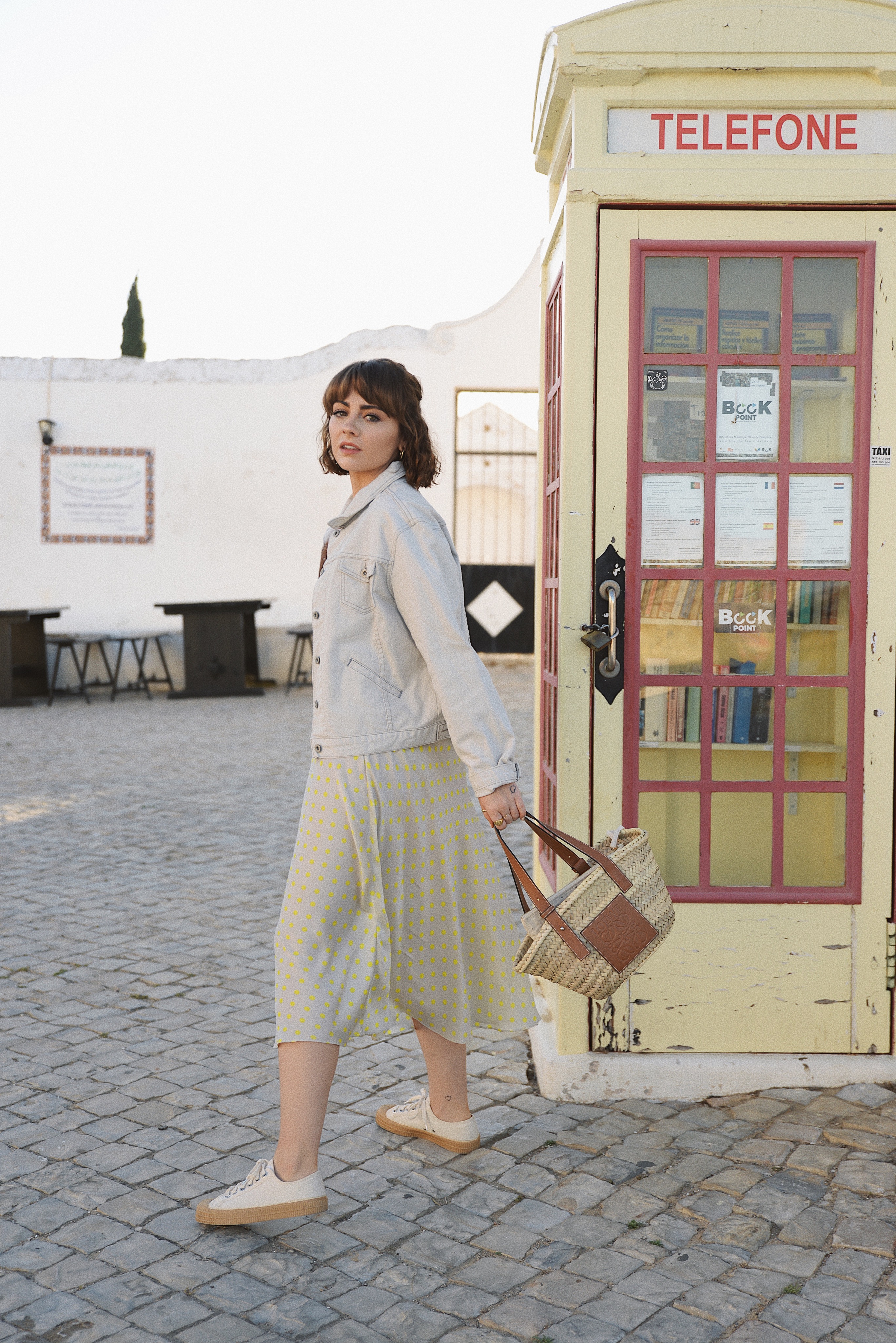 June is shaping up to be a bit of a crazy month with not much time spent at home, so I'm really relishing the normality of just getting into bed early and reading a book, running a bath, and even loading the washing machine. I love travelling and doing new things, but when you work for yourself, it can often lead the unsteady work/life balance to descend into chaos.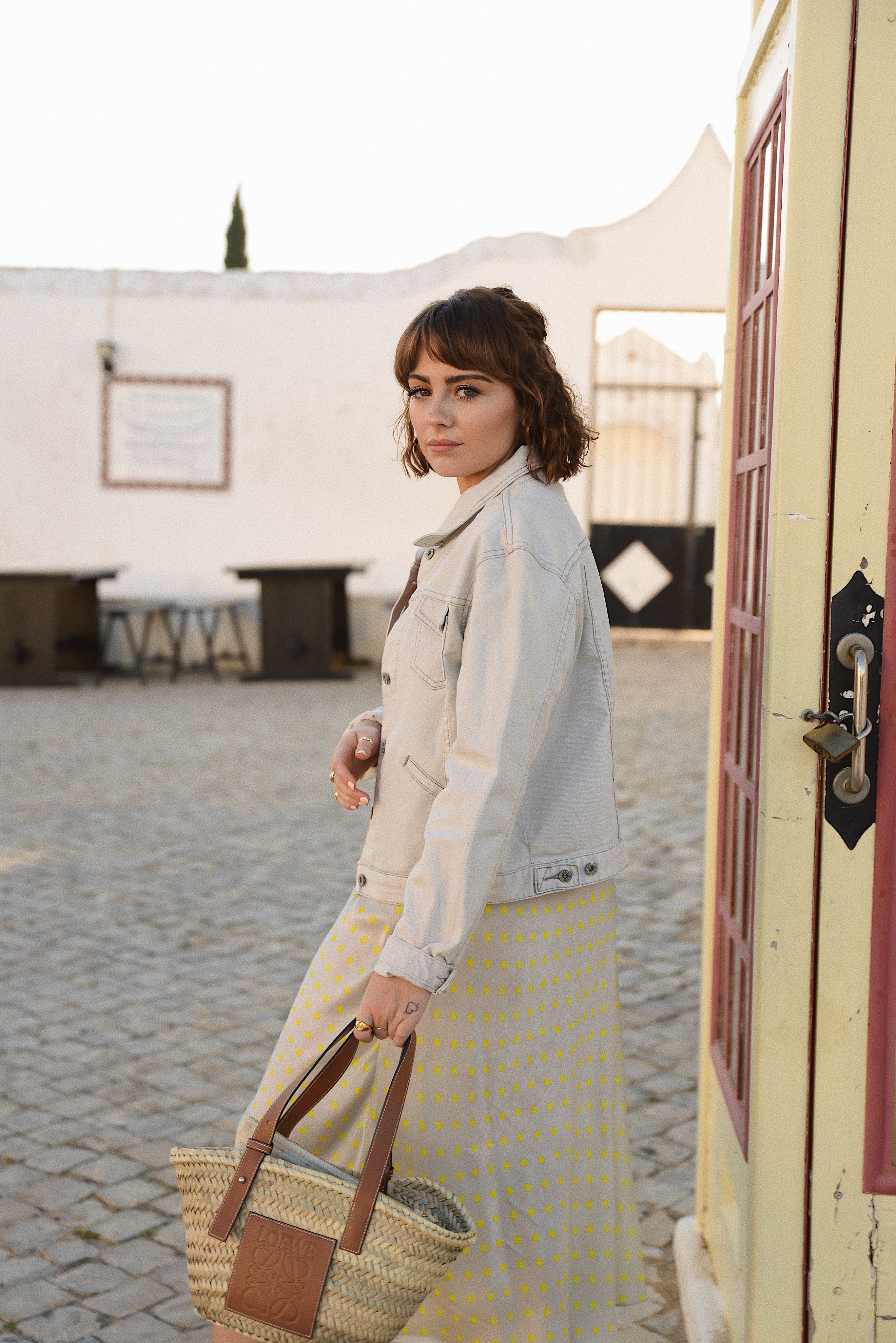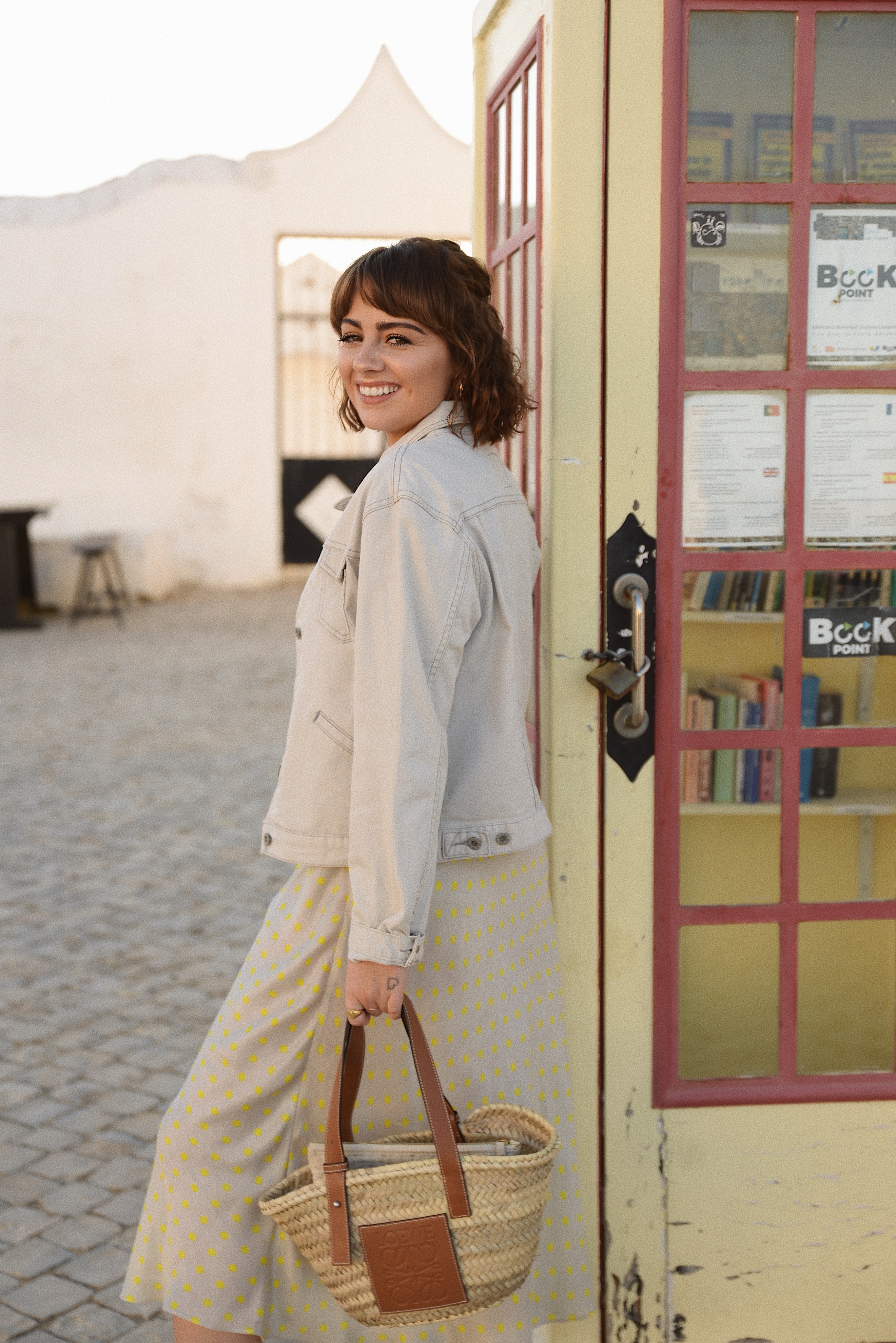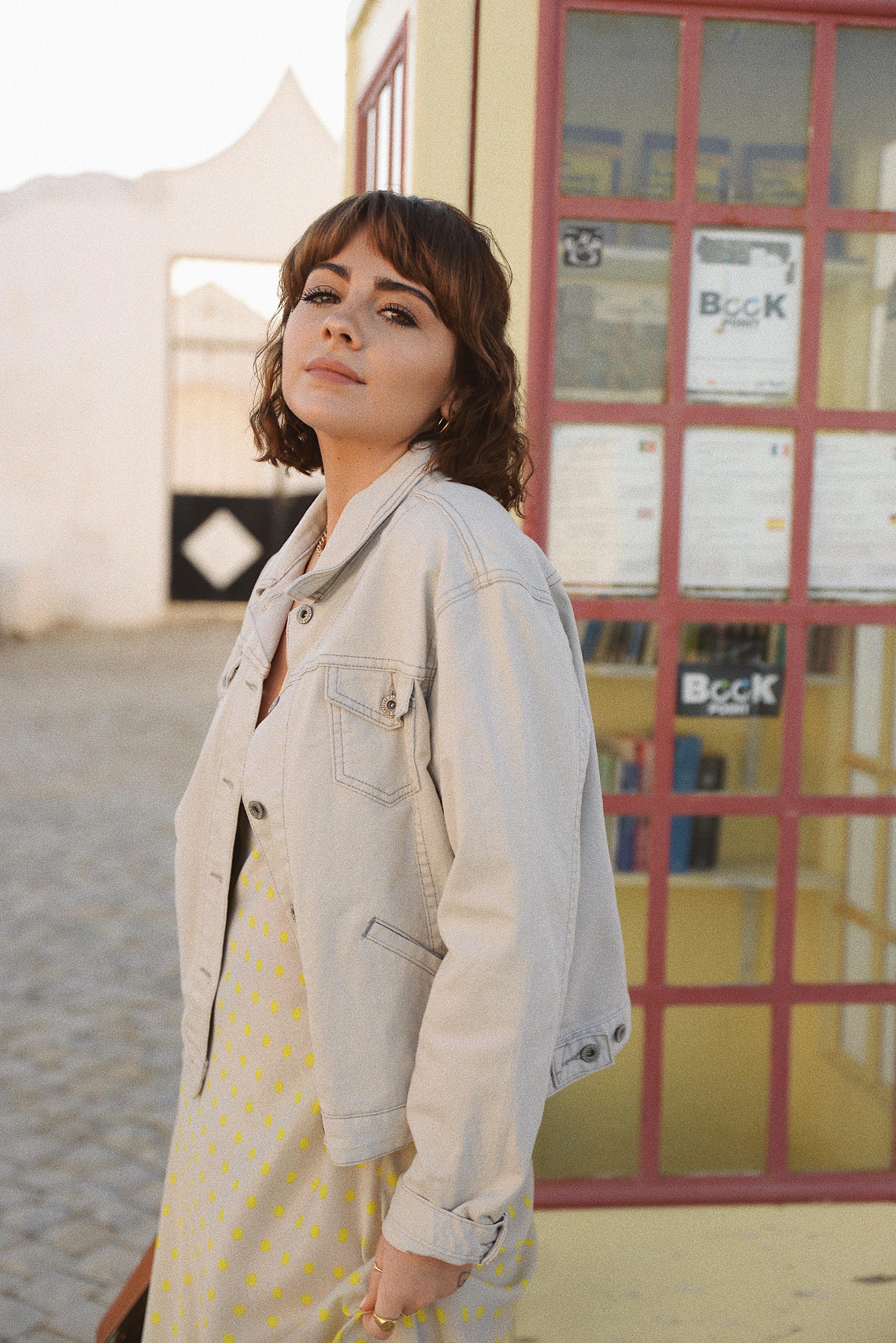 Sam is starting a new job so is taking five weeks off to give himself a bit of a break – I'm luck enough to be able to dictate my own time to a certain extent, so I can definitely see how this time off feels precious. Anyway, we have been trying to plan a trip for the beginning of June (whatever it is will be VERY last minute), and then we have Glastonbury at the end of the month. We had been leaning towards a week in San Fran followed by a trip to LA, but neither of us feel as though we have researched anything well enough, so we may put this on the back burner for another time.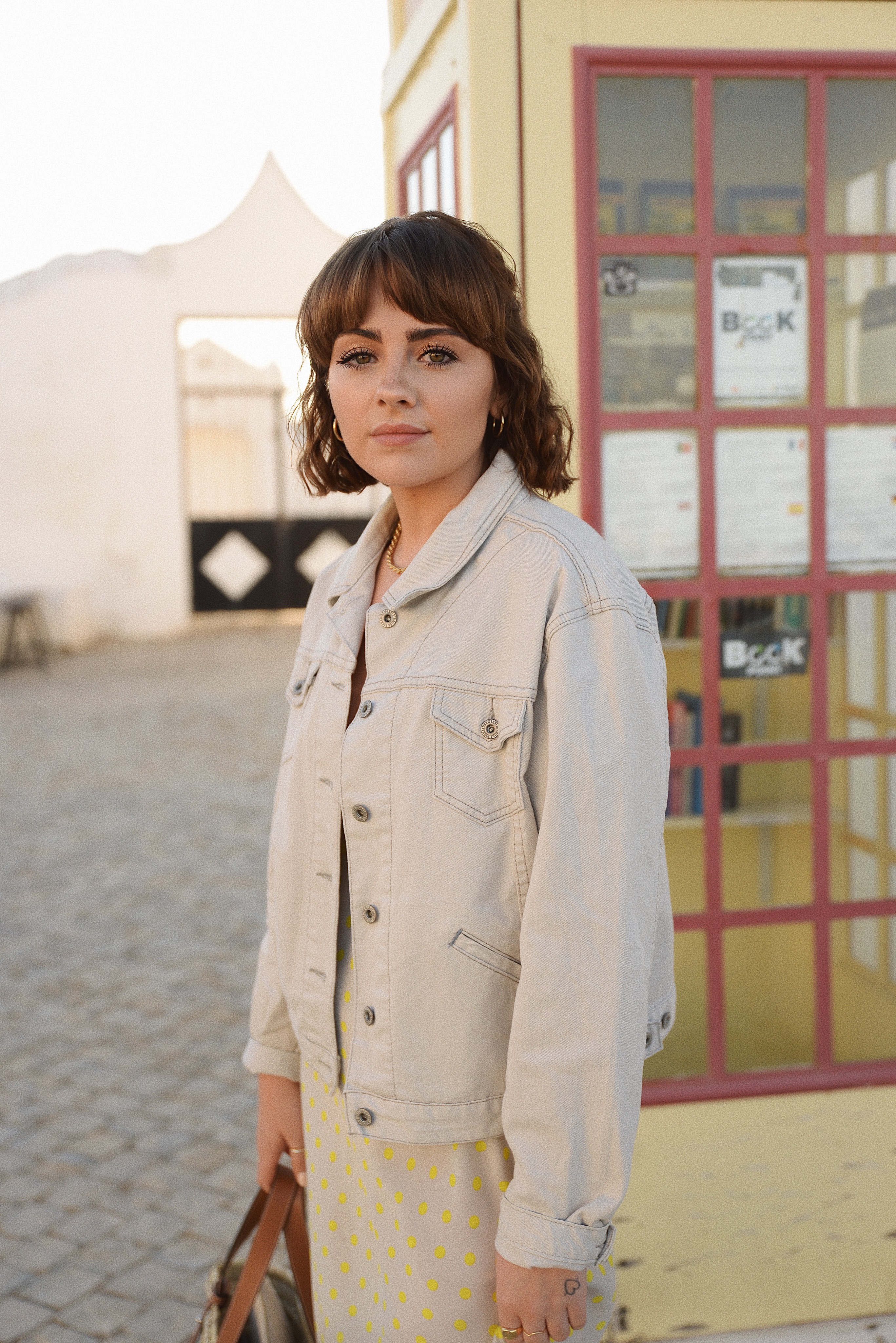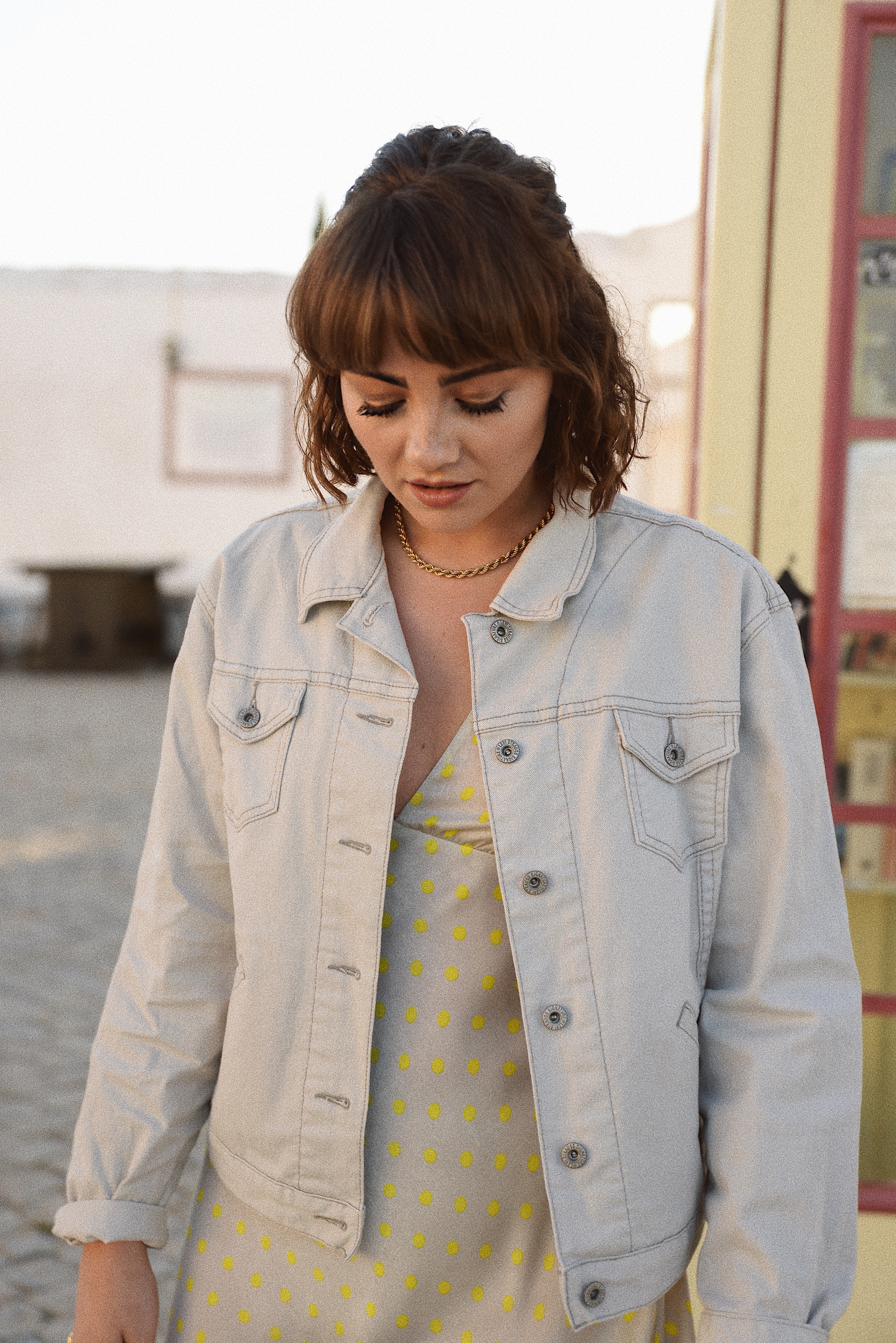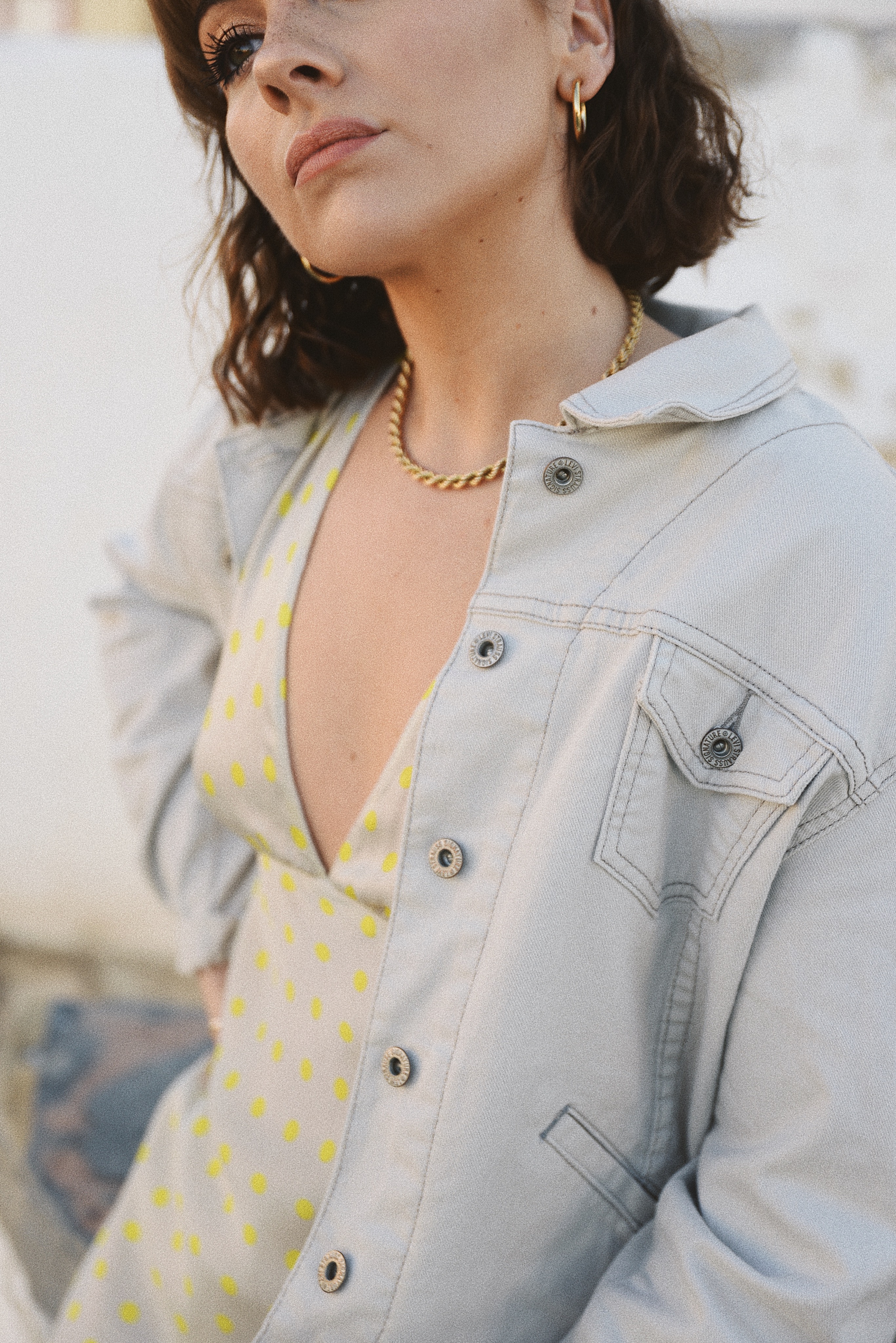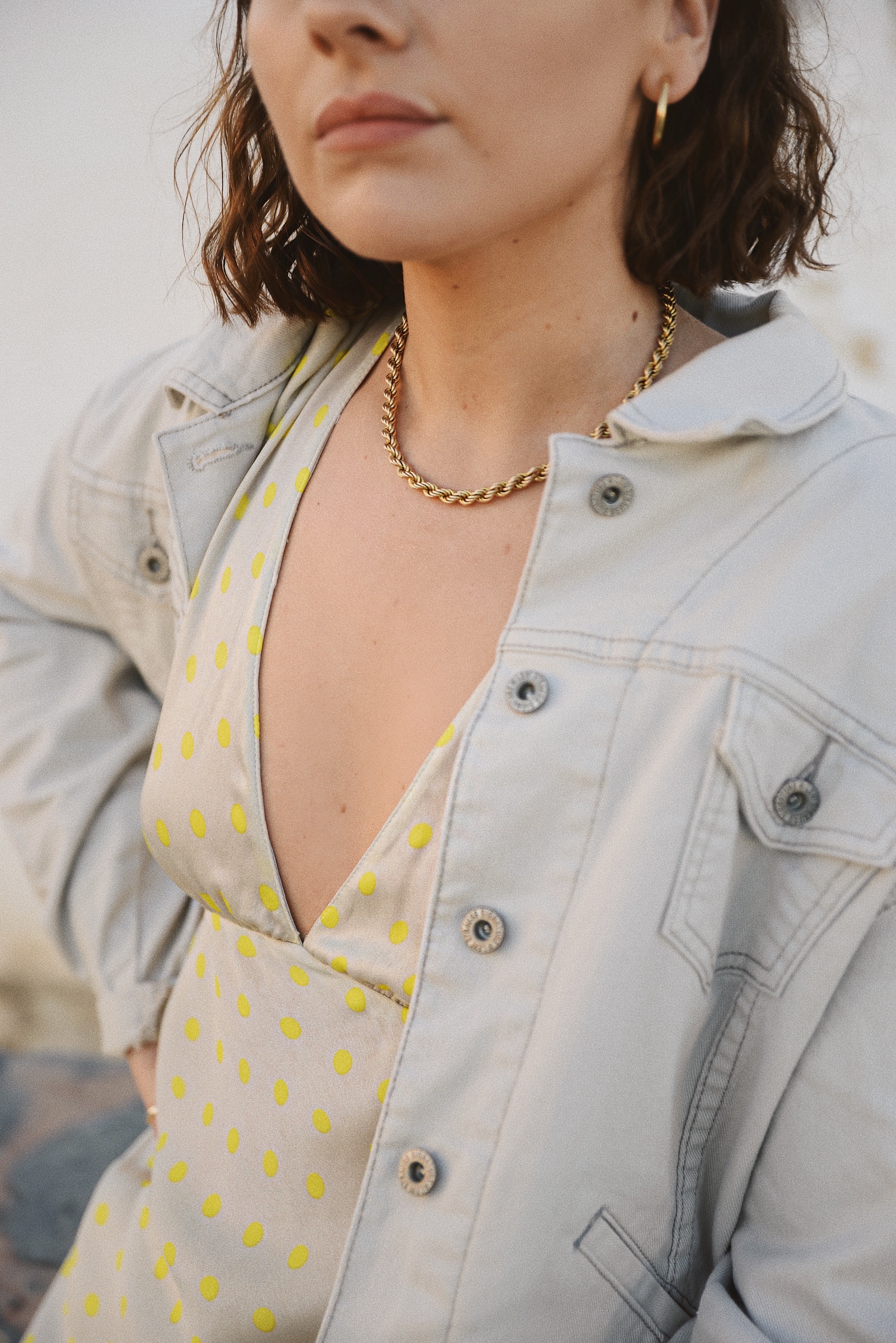 Whatever we decide on, it will just be nice to get away together for a few weeks and hopefully explore somewhere new. Portugal was really fun but I was also working everyday so it wasn't strictly a getaway with relaxation at the forefront. I also have a huge pile of books balanced at the side of my bed that I'd really like to start cracking on with…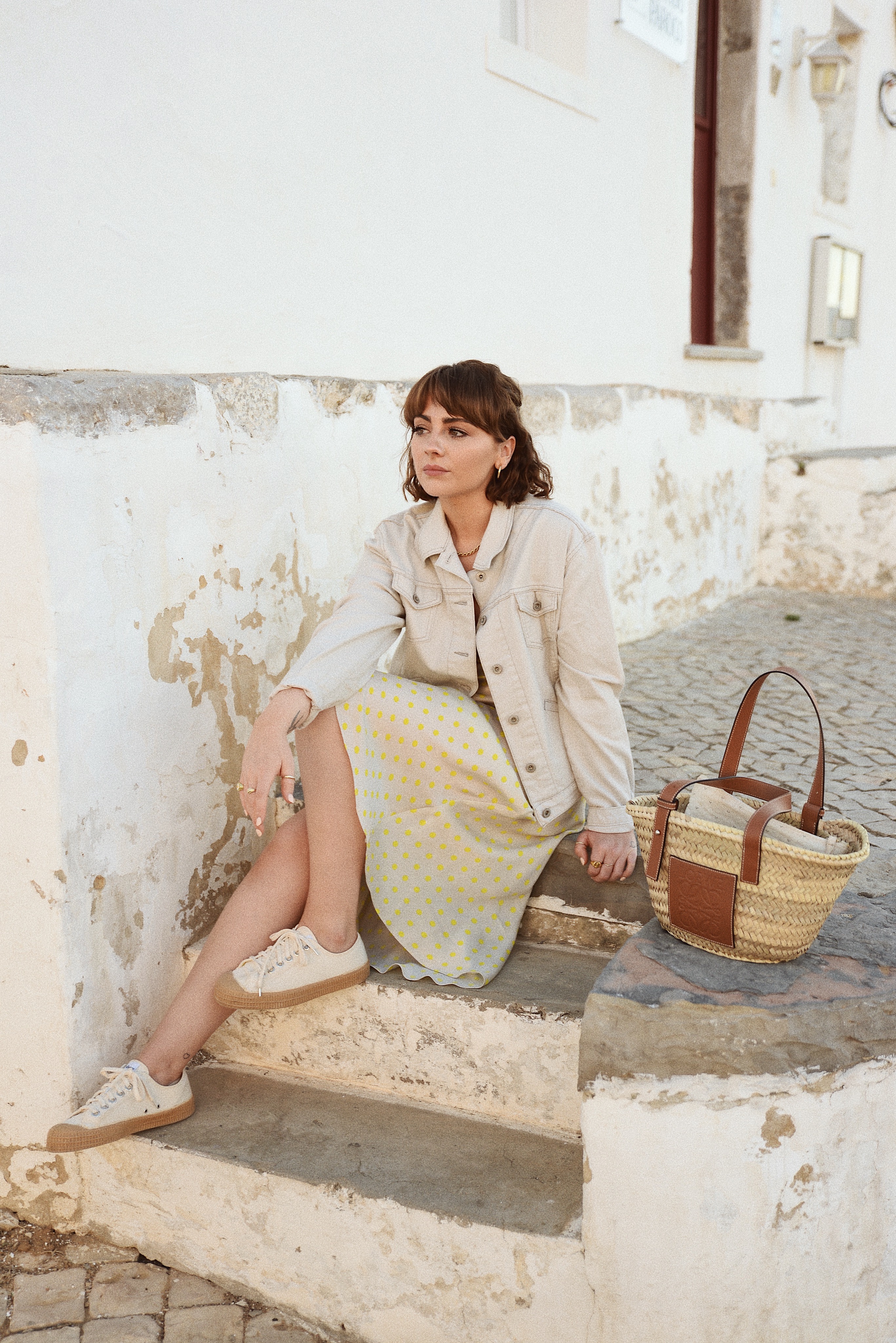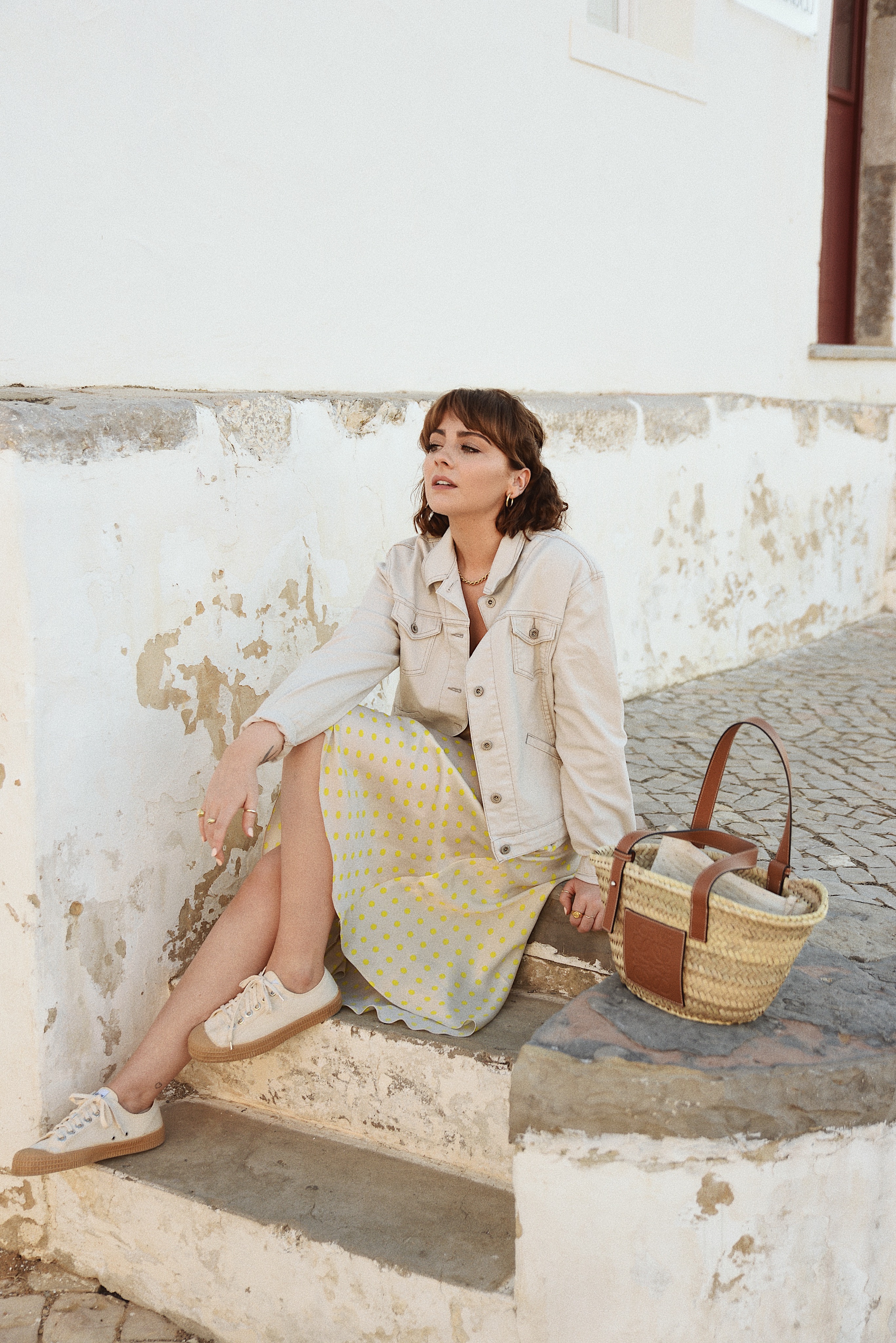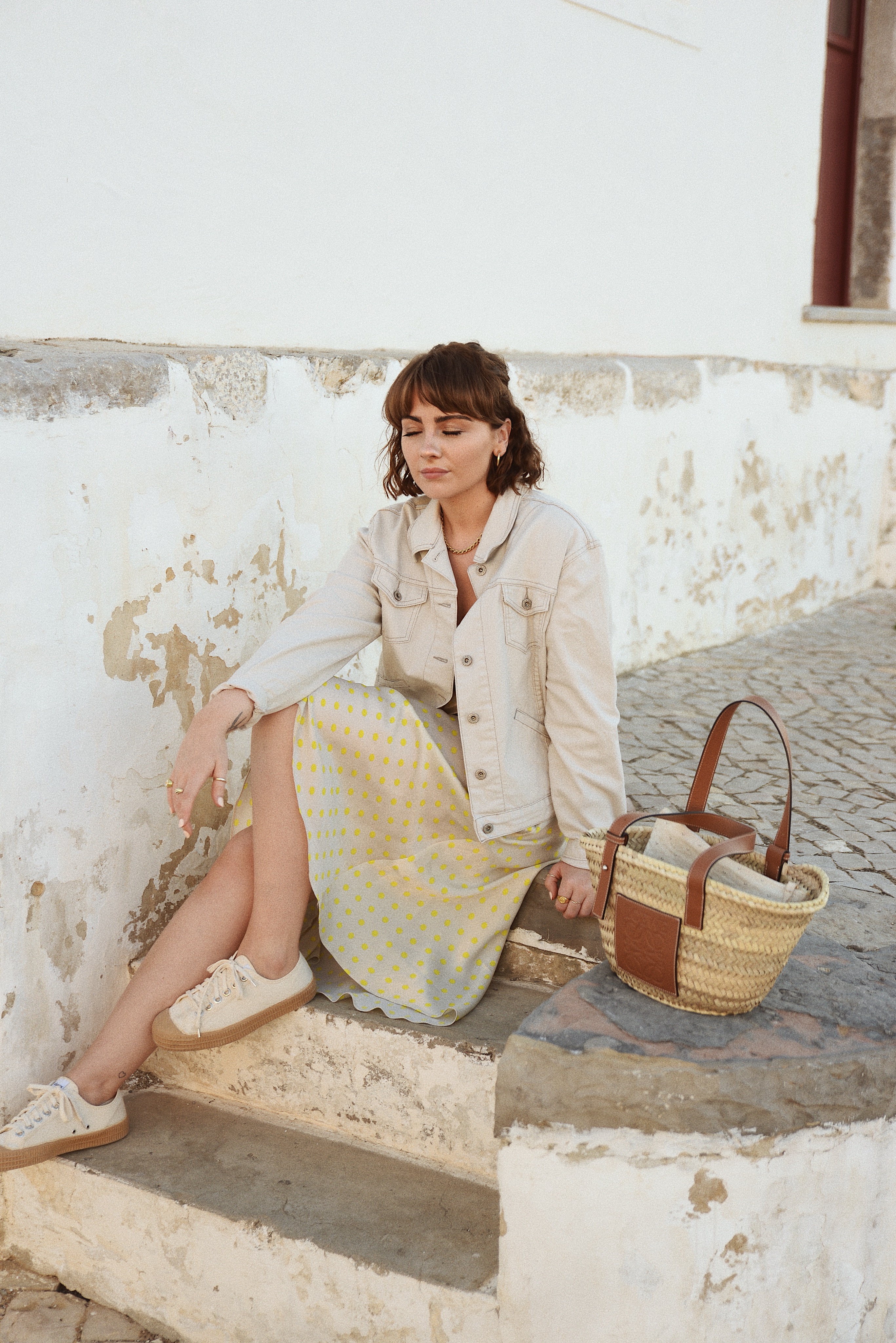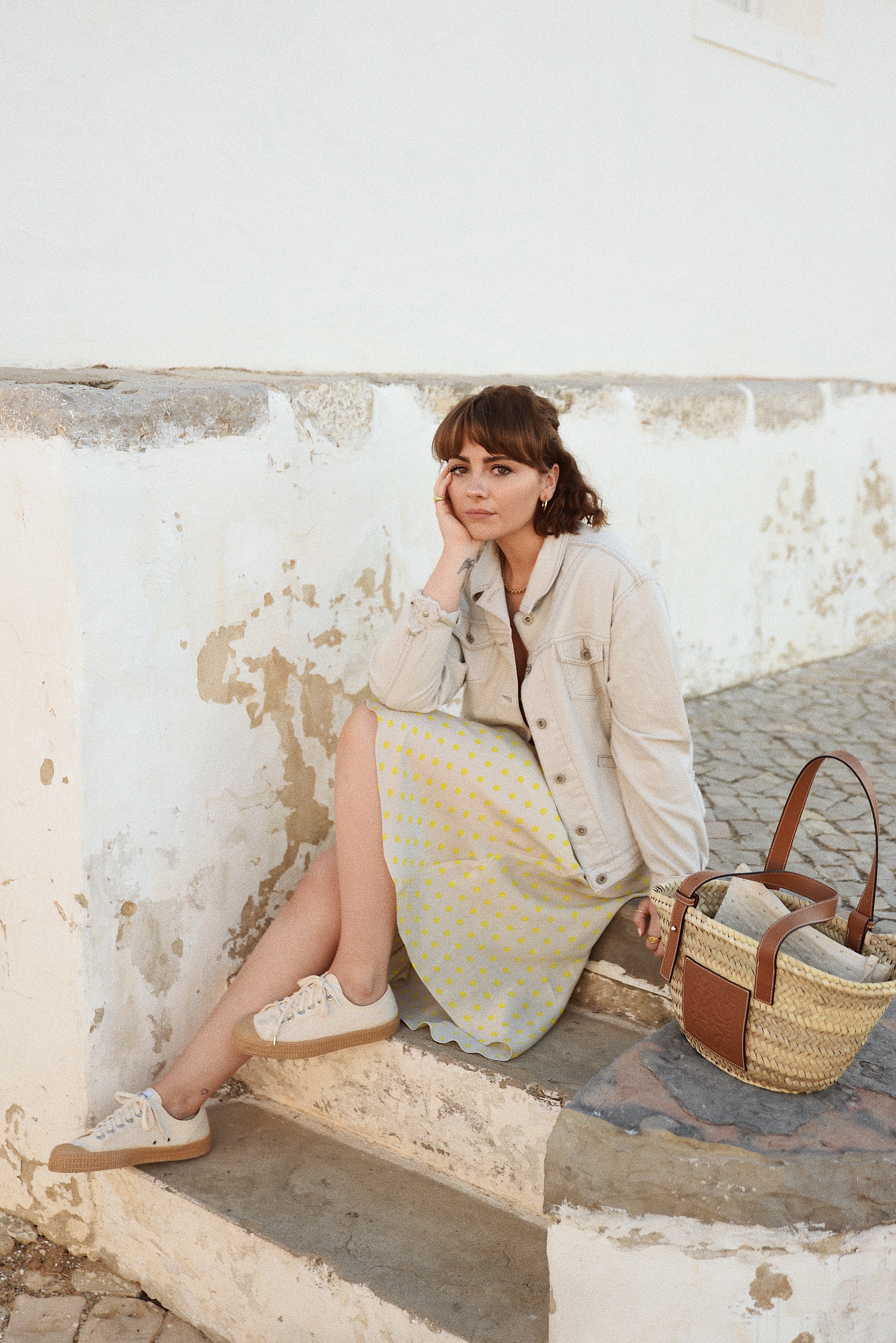 Travel news aside, I wanted to talk you through these images we took in the little village of Cacela Velha – I couldn't believe my luck when I rocked up in this yellow polka dot dress to be greeted with a matching yellow post box. The Instagram gods were well and truly on my side…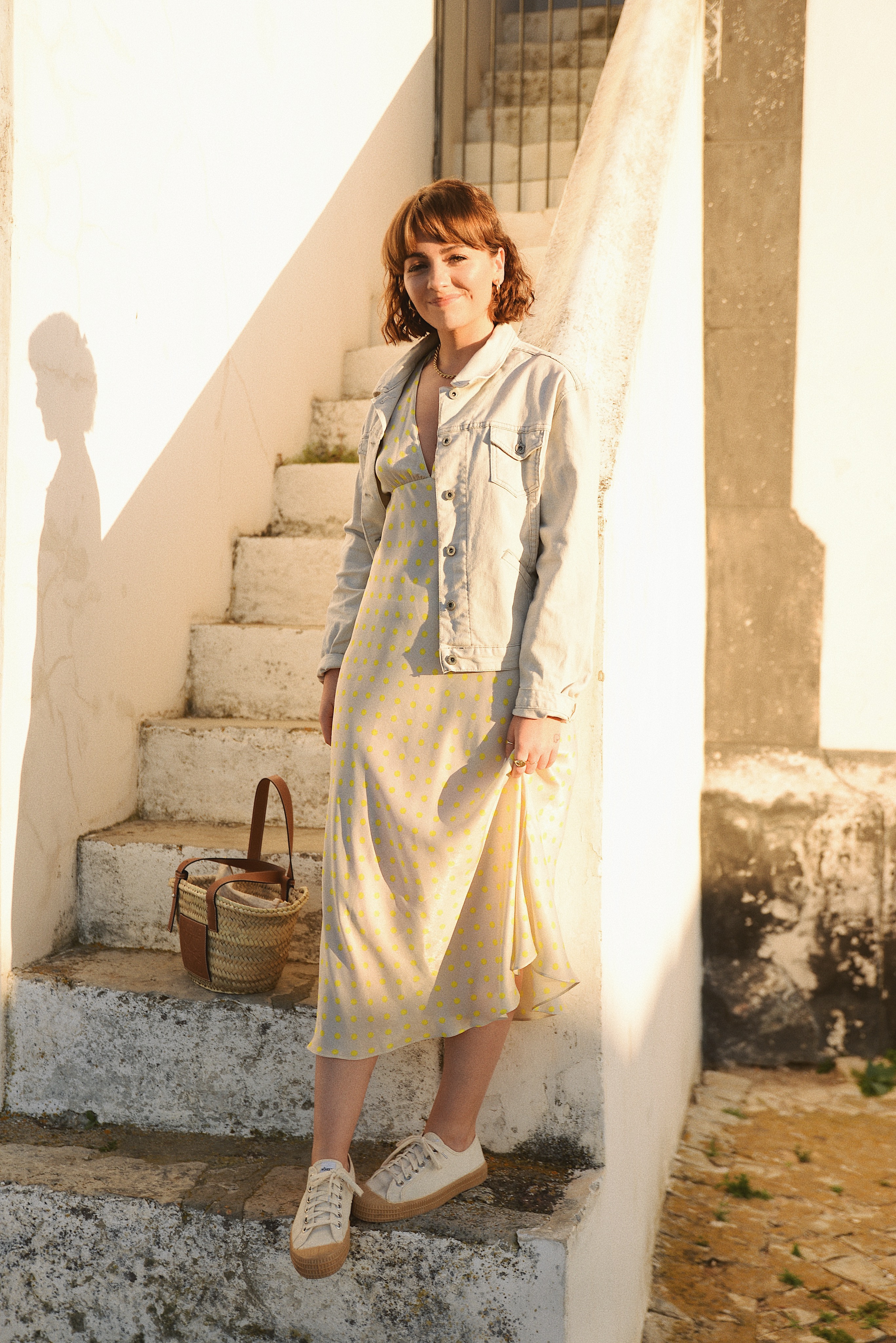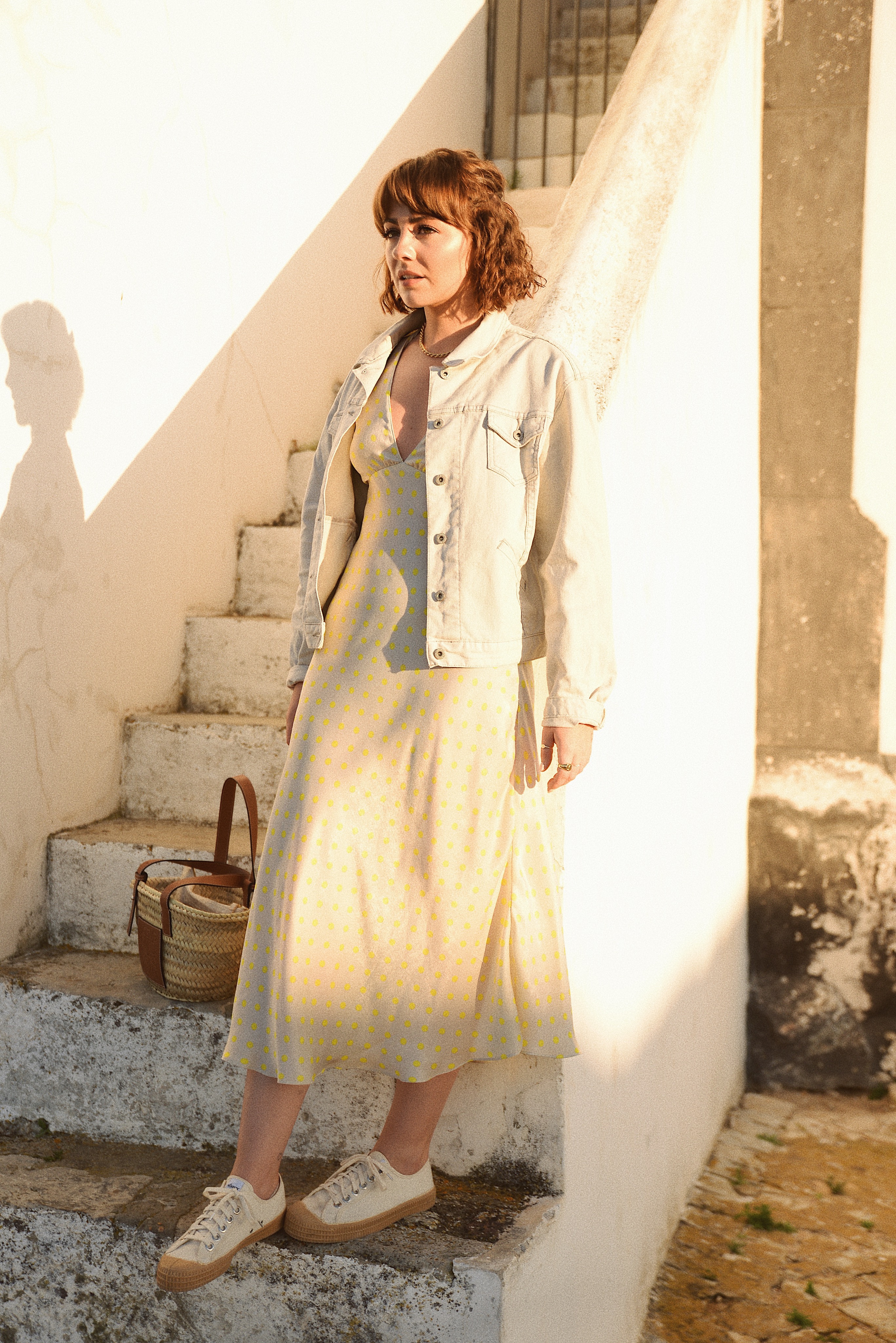 It's the first Zara piece that I've bought in a long time – I'm not the biggest Zara fan in general and have generally been moving away from impulsive high street purchases, but I just couldn't resist this one. I rarely try and dresses that fit like a glove and flatter my figure at the same time. I just feel like a million bucks in this satin Nineties inspired piece, and I love that it can be dressed down with some plimsoles and a denim jacket.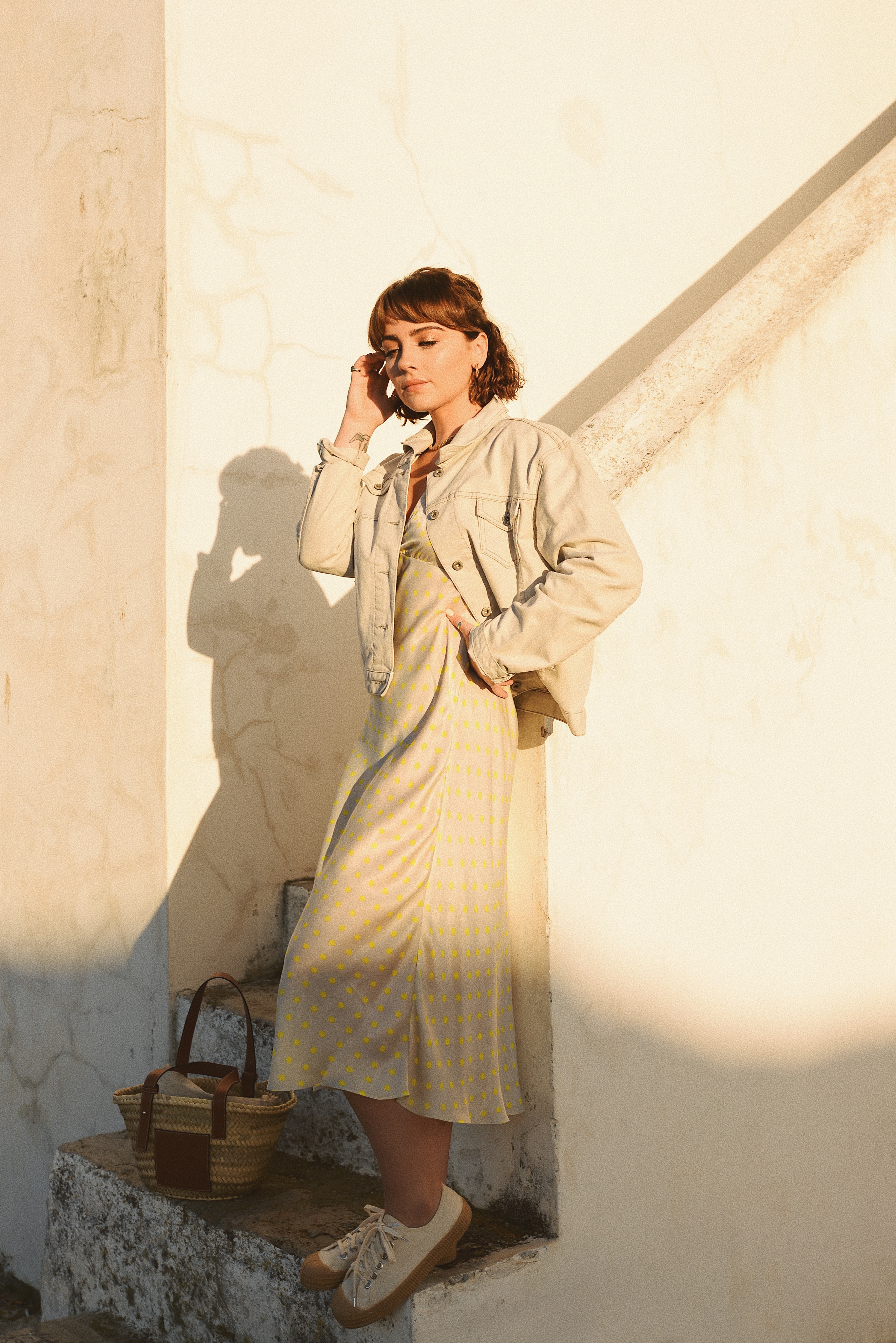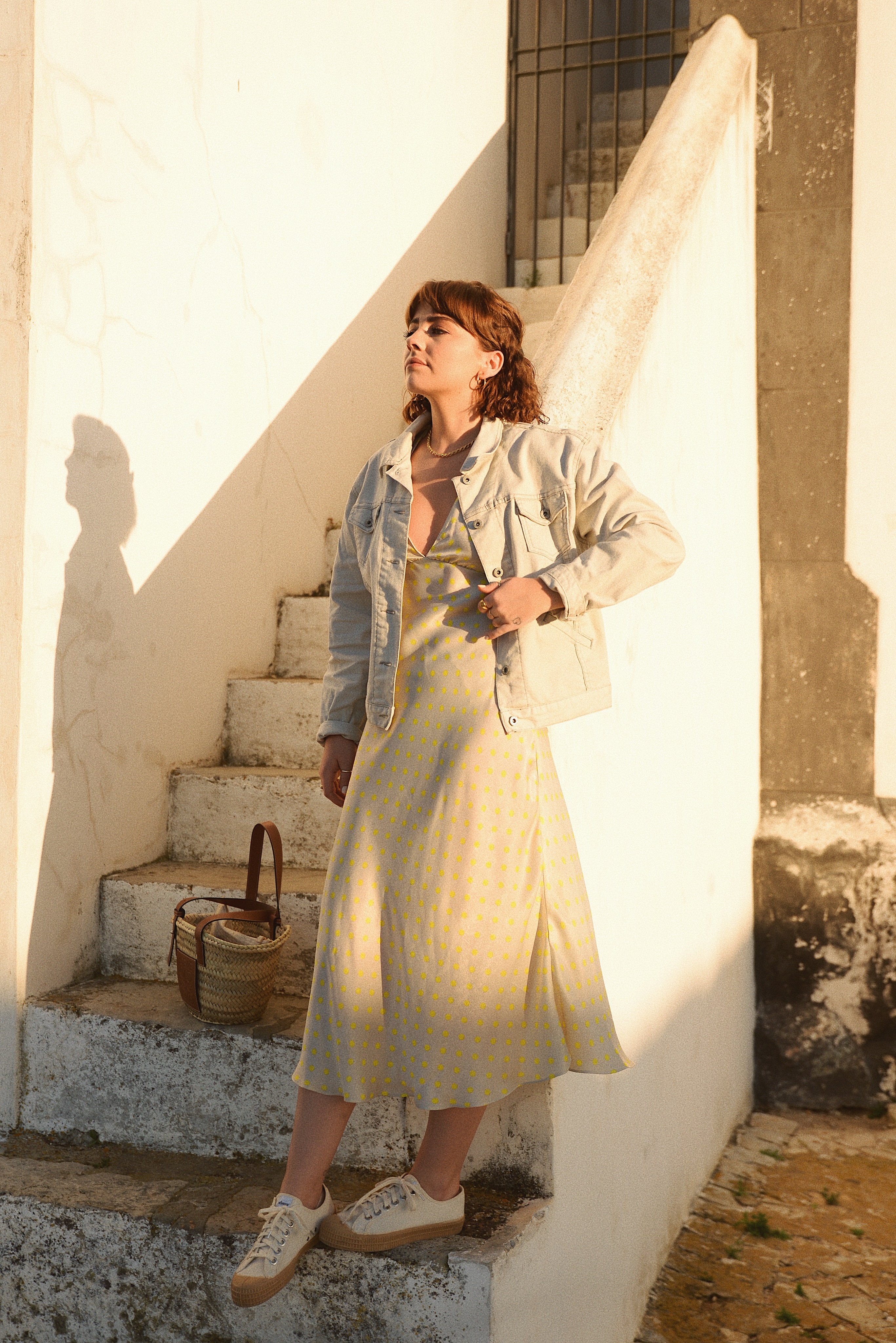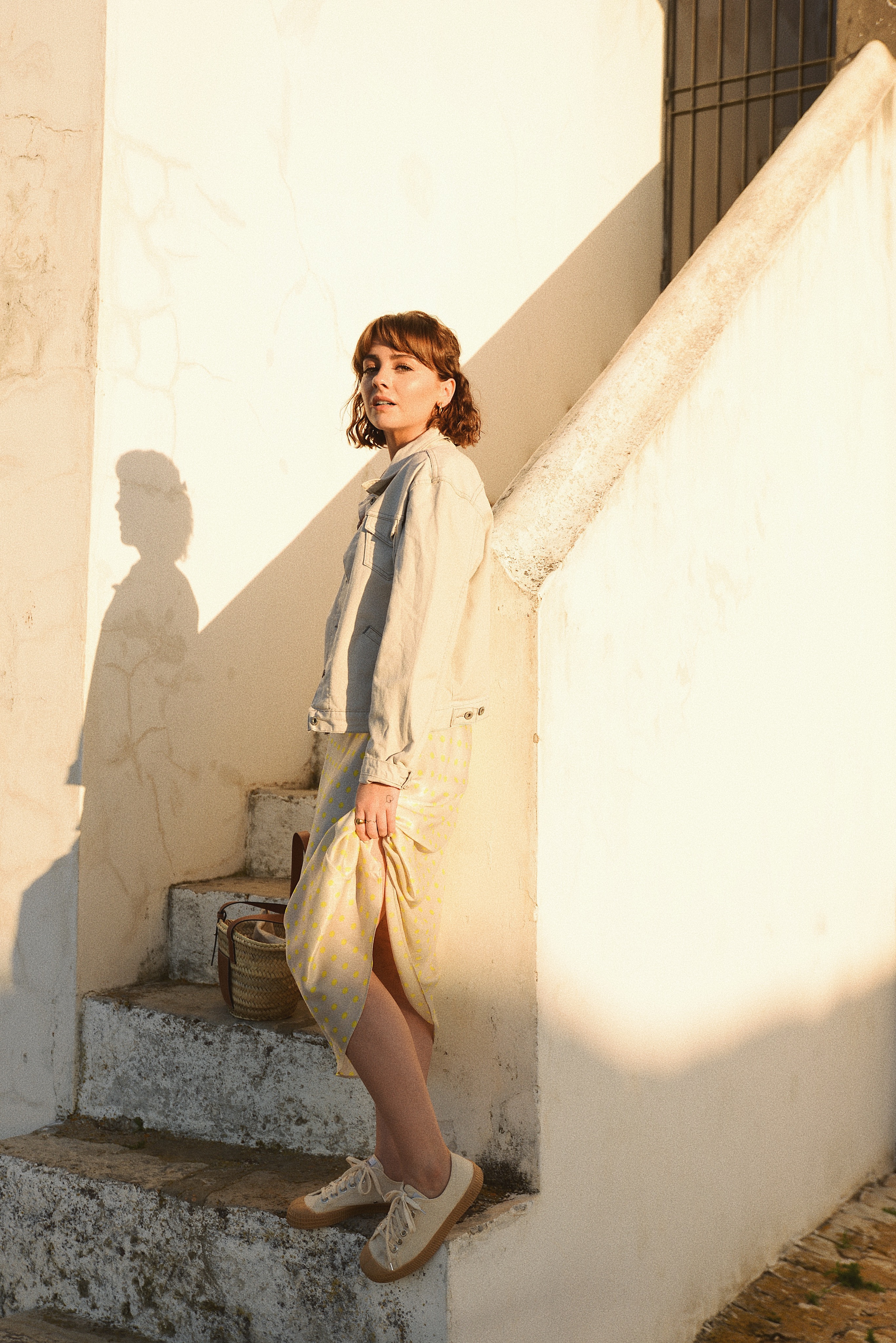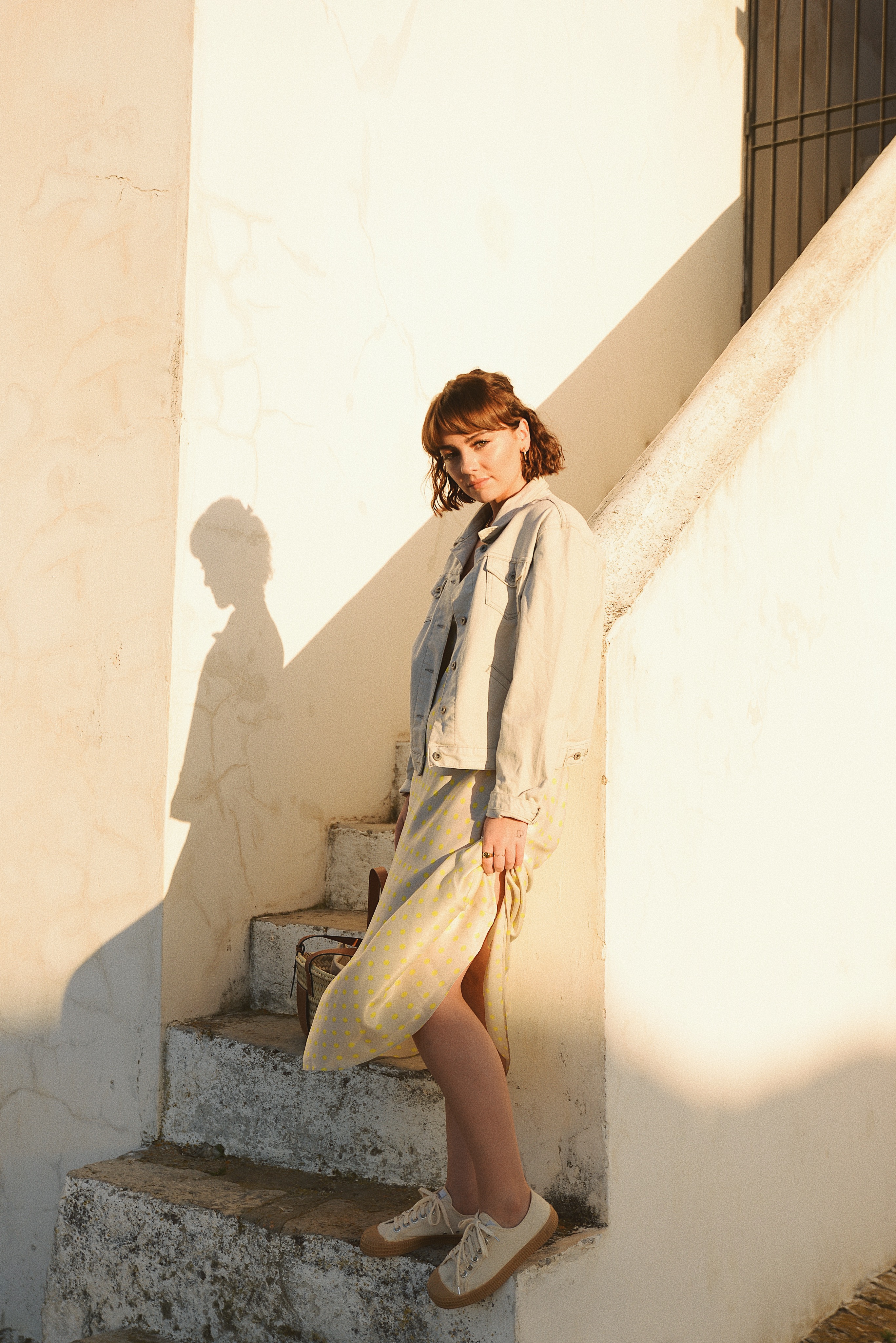 As the sun was setting, the dress was shimmering and I started to feel like my scruffy Novesta maybe weren't doing it justice. That being said, I'm a Nineties child through and through, and nothing quite beats comfort… 
---
Photographs taken by Catherine Booty 
Dress – Zara (similar version here), Jacket – vintage Levi (similar here), Shoes – Novesta, Bag – Loewe
SHOP THE LOOK