This week I shot a handful of party-wear looks in the very beautiful Principal hotel – I realise many of you may already have your Christmas attire all planned out, but I wanted to share what I'll be reaching for nonetheless. I was recently out of the game for around a week, which has left me a little bit behind, but all of these outfits would work perfectly for New Years Eve and beyond! I'm never one to invest in something that I can only wear at a certain time of year anyway, I like pieces that I carry through until summer, and don't make me look too much like Christmas cliche…
LOOK ONE - THE STATEMENT MIDI DRESS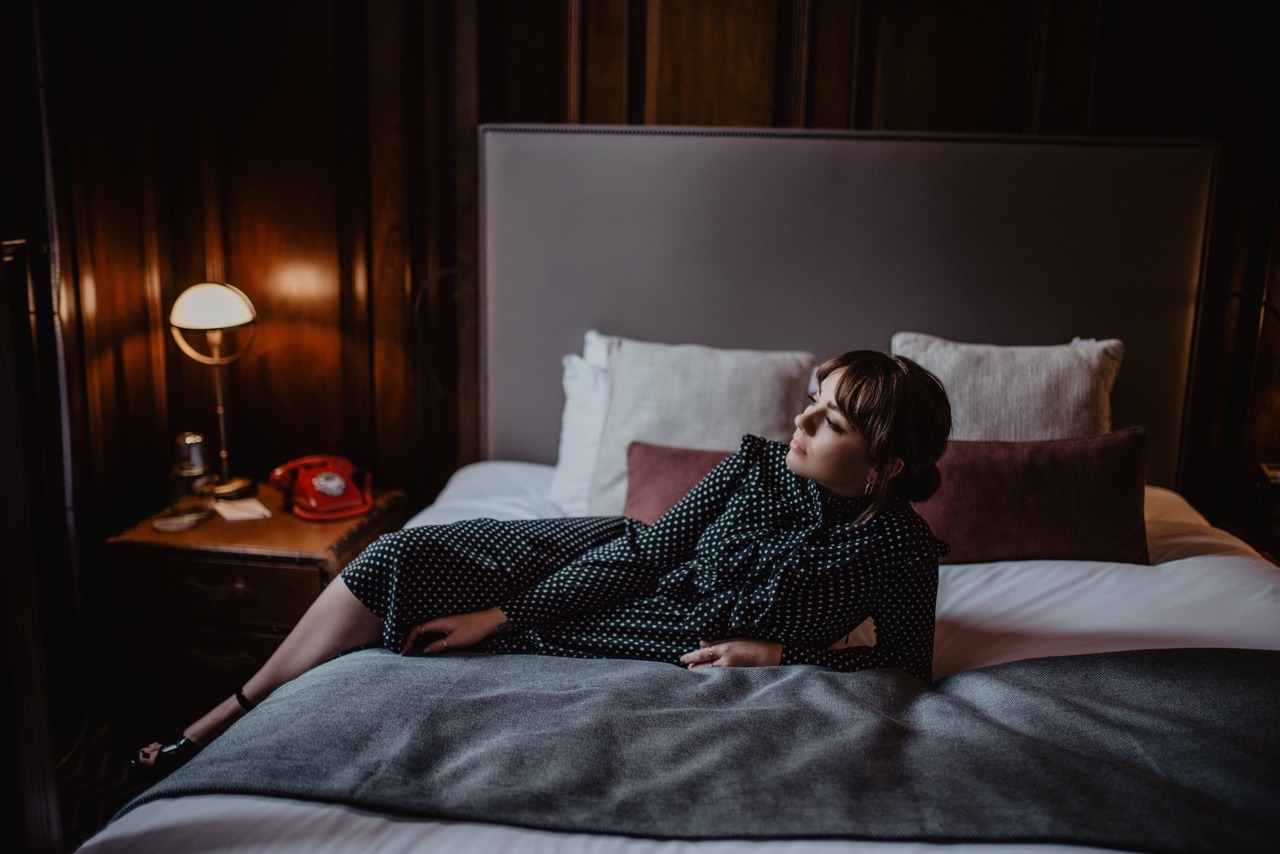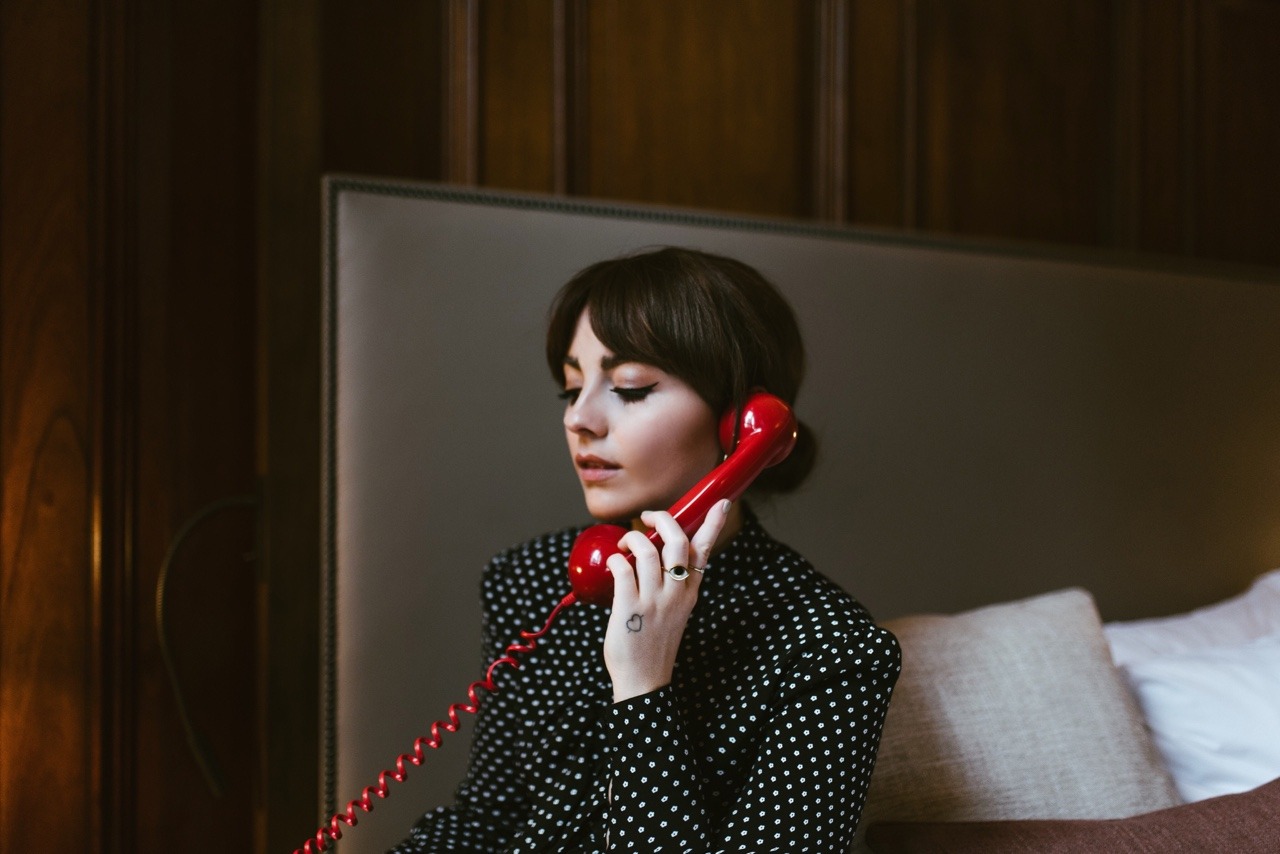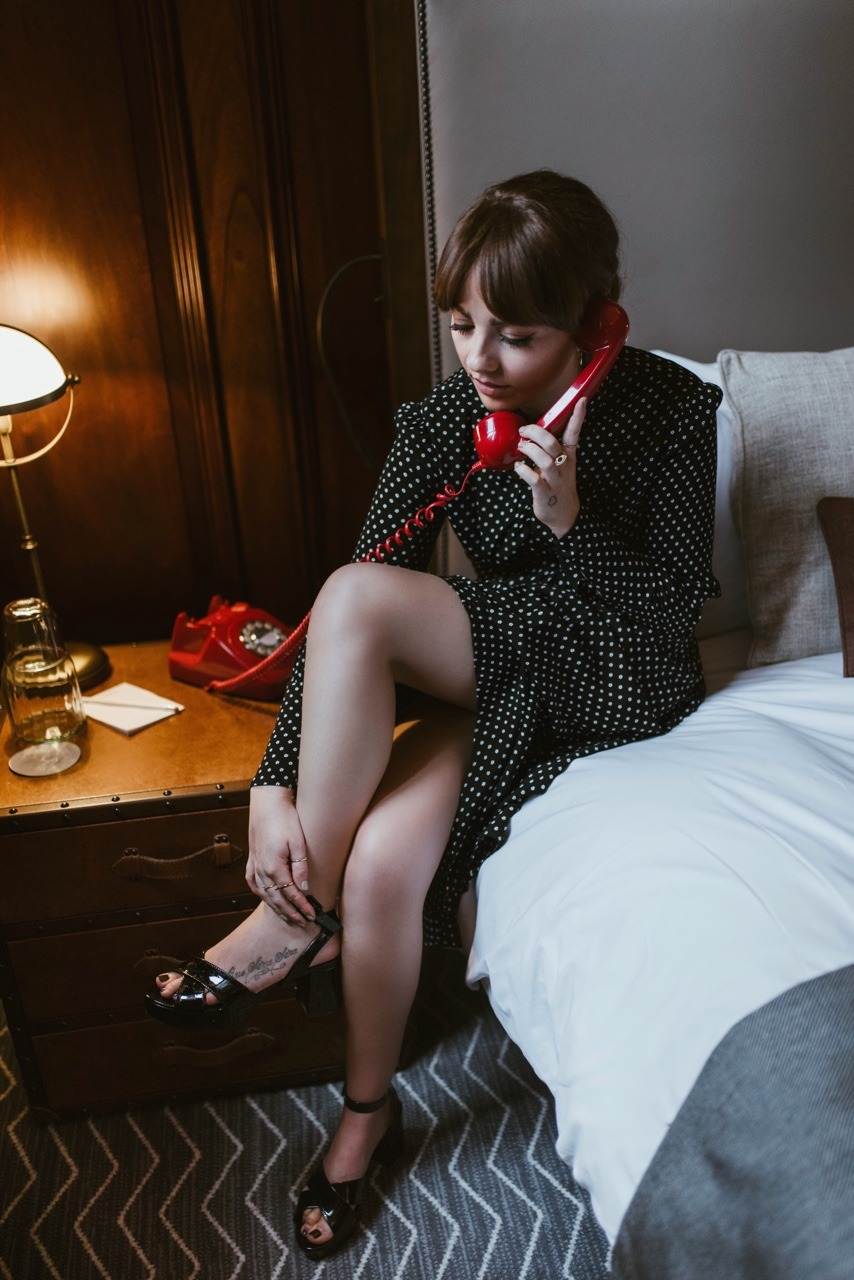 Look one comes in the form of this patterned midi dress by And Other Stories – it has a high neck and subtle ruffle detailing which make it feel like a vintage piece! However, there's something about a pair of patent platform heels that brings it right up to modern day – again, that combination of two looks that I'm always trying to create…
I feel like this dress would look great on everyone because you can cater it to suit your needs – you can undo a few buttons if your chest is on the larger side and you don't find high necks to be the most flattering, you can add a wait belt, and you could even roll up the sleeves to make it more casual. It's also a timeless monochrome design which makes it the perfect foundation for whatever your style of accessories are – you could add hot pink velvet heels and lipstick if that's your thing, or black and gold like I've done.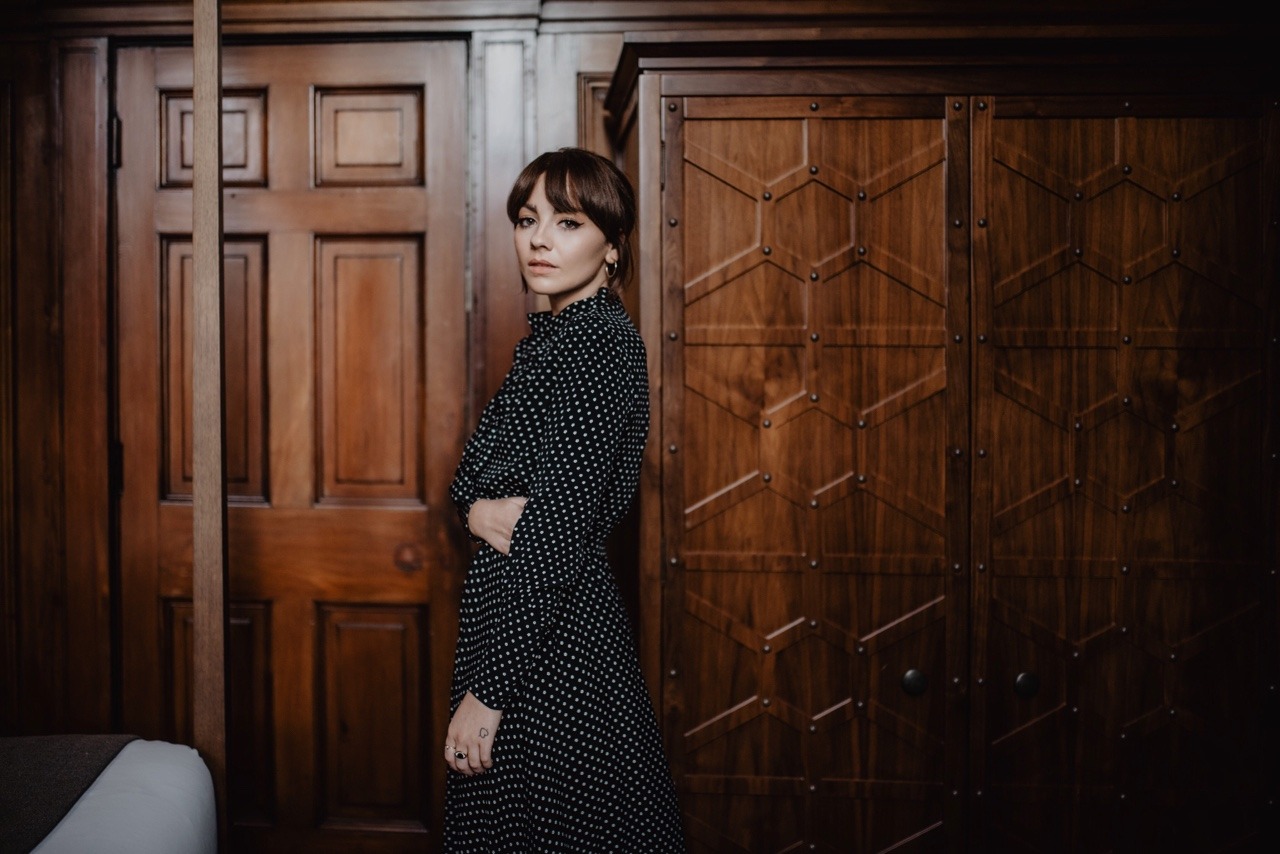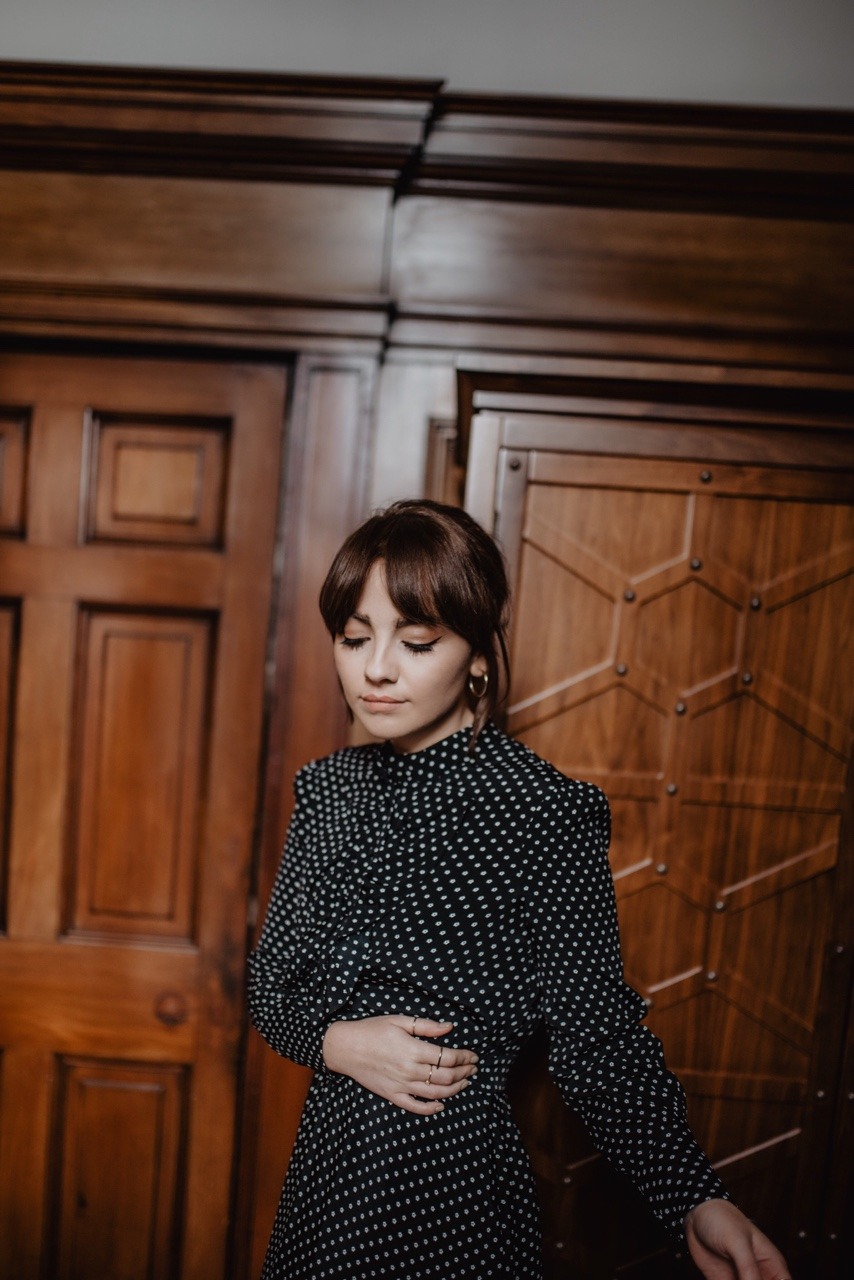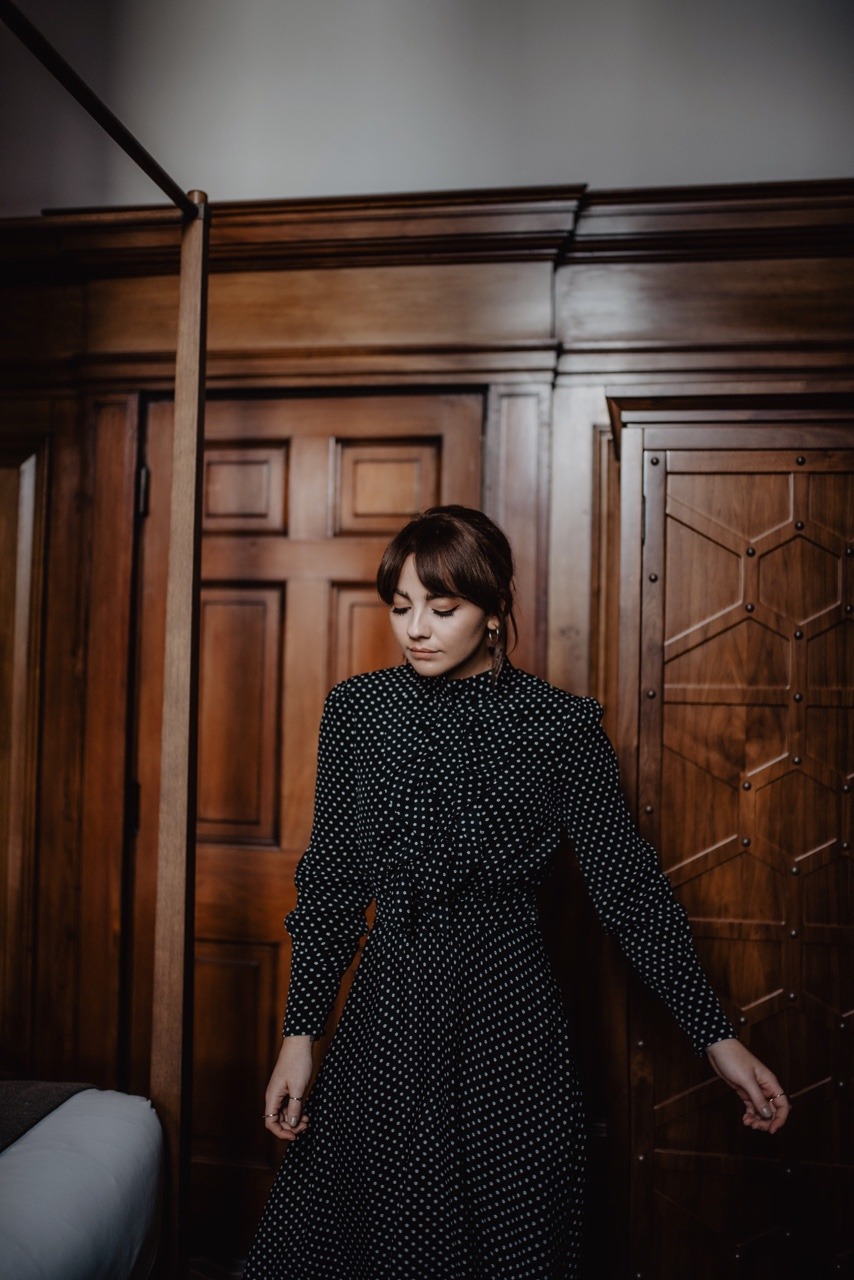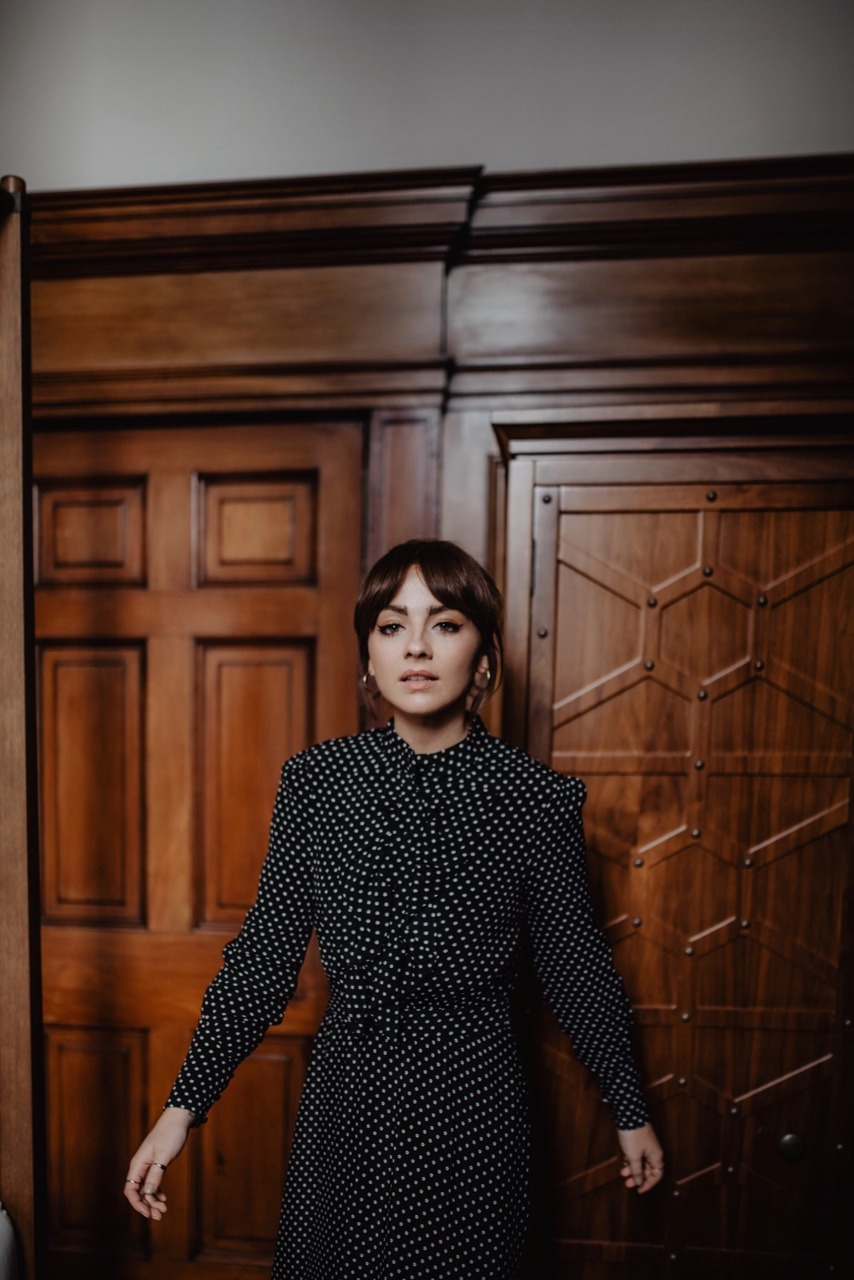 You could really dress it down for daytime with some chunky ankle boots and a longline wool coat too – even a beret if you want to go full out winter wonderland! It's such a pretty/flowy material, meaning I could wear this to most festive occasions and not find myself pining to get changed. I've harped on about my love for midi dresses quite a lot on this blog, but there really is no better dress option for this time of year in my opinion. It even means you can flash a bit of leg without people gasping at you when you walk past them on the street – I also love how it looks when people sit down in bars of wherever and the dress rides up to show a little more leg. It's just such an elegant look, and nothing finishes it off more for the evening time than a pair of chunky heels.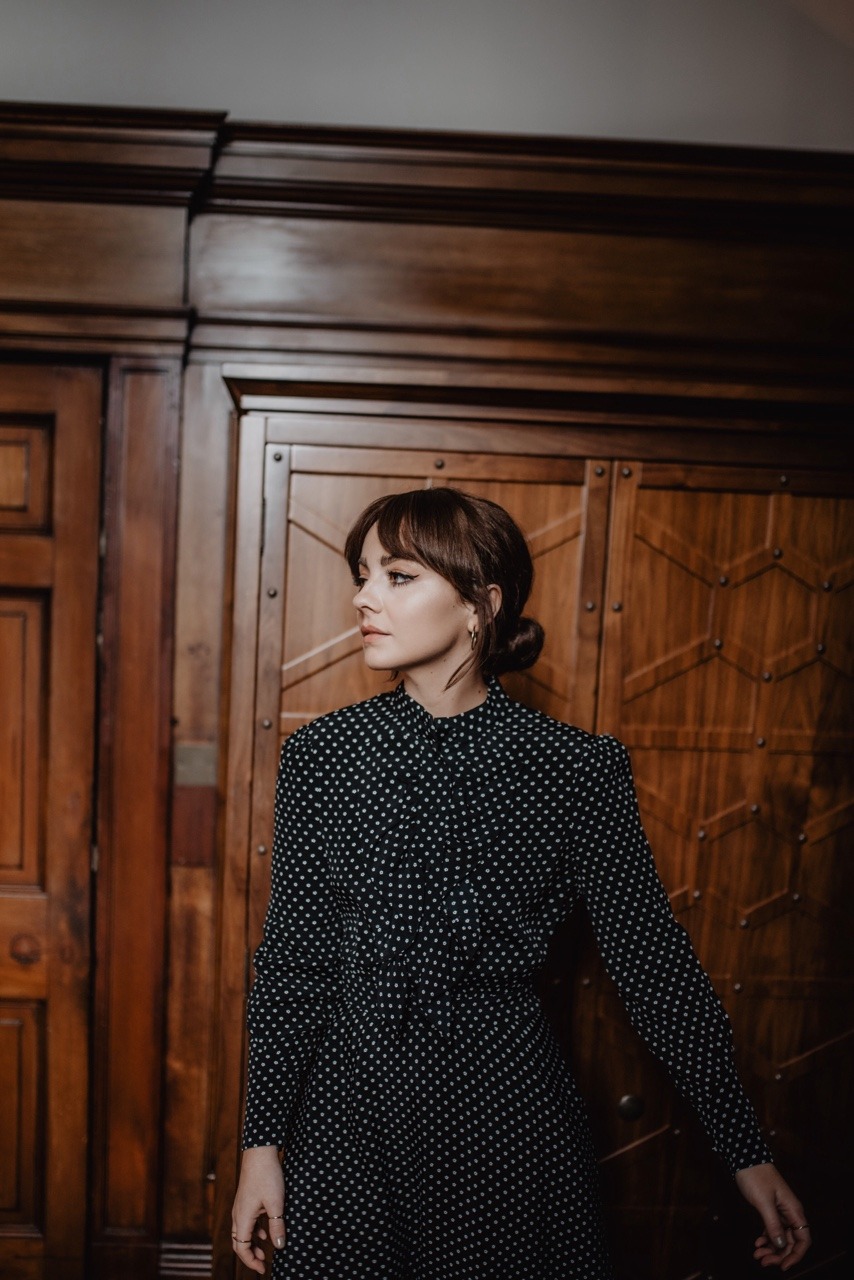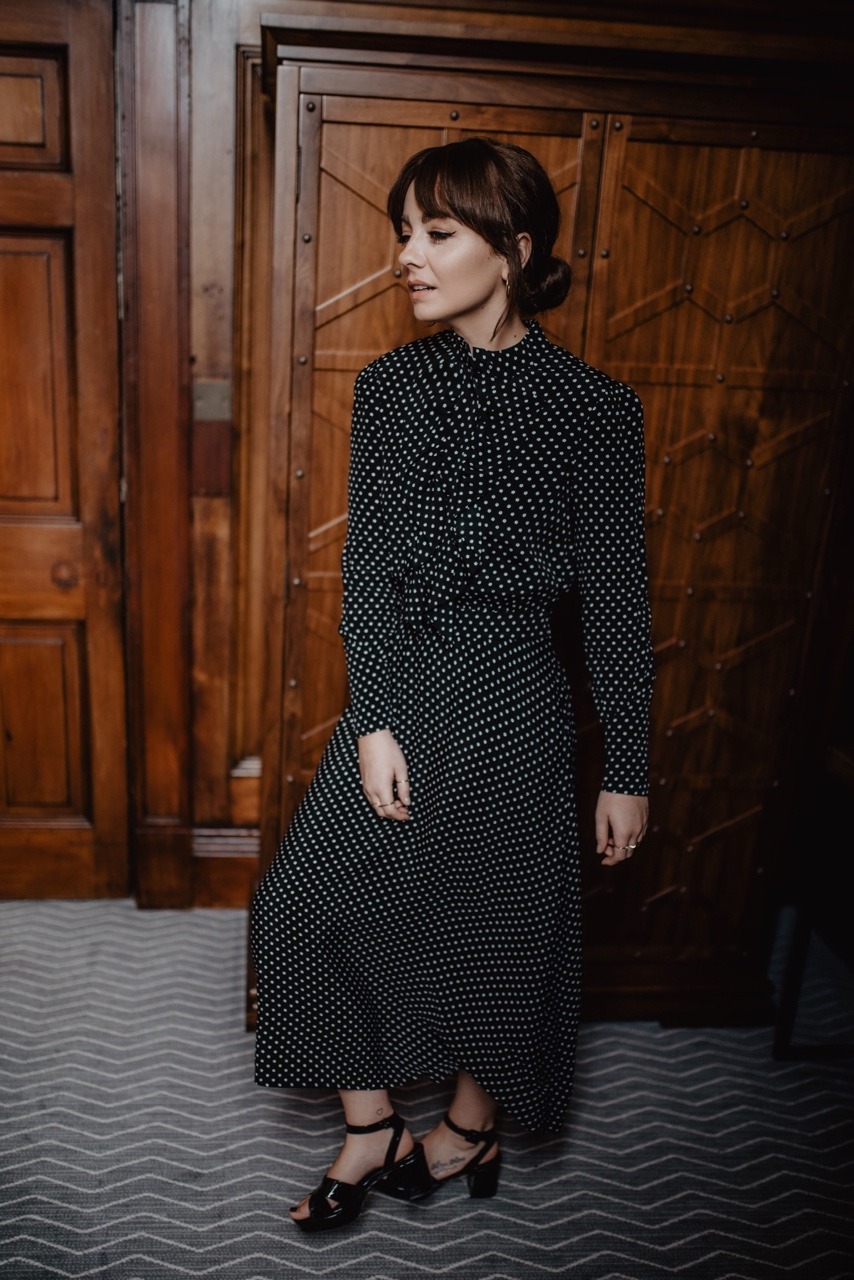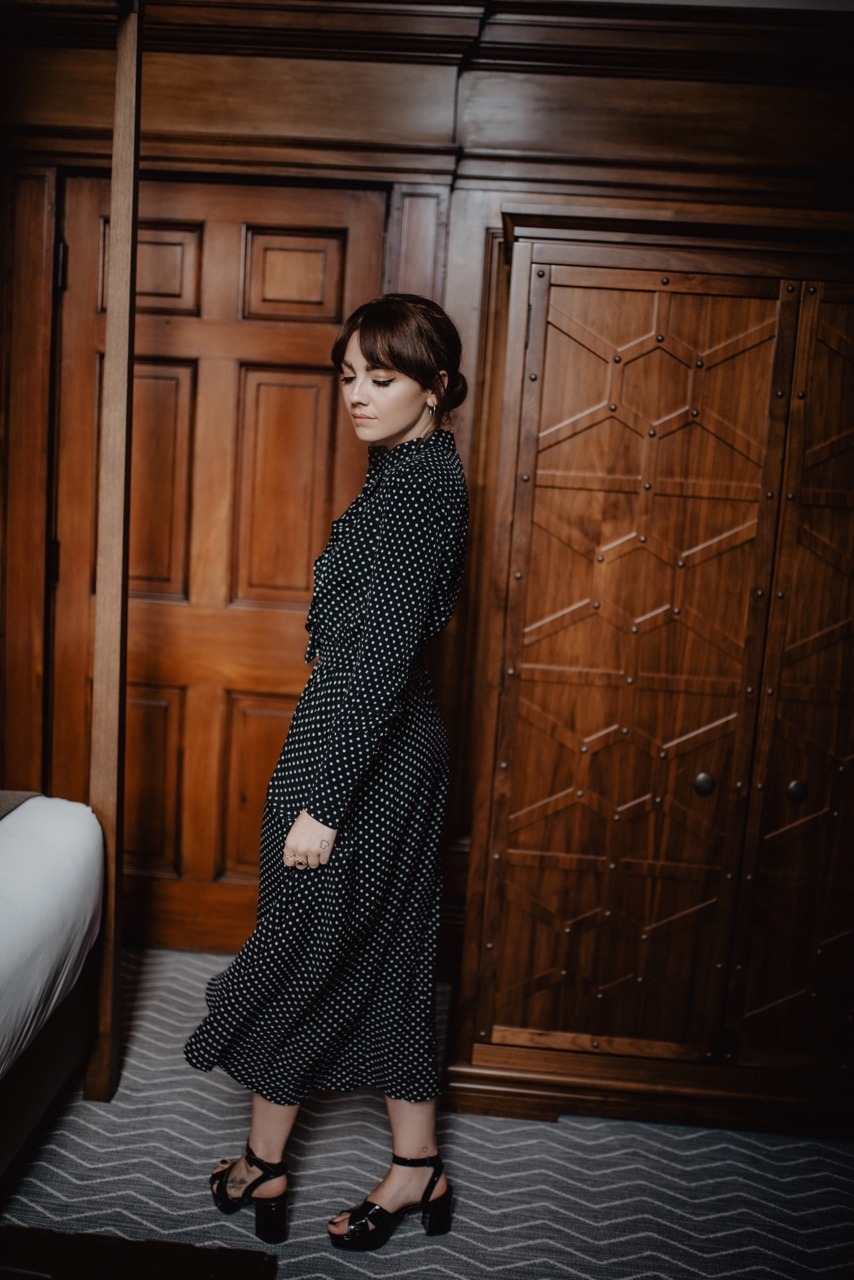 Dress c/o – And Other Stories | Shoes – ASOS (old/similar here)
I've owned these patent ones for a while now and they were an ASOS bargain if I recall correctly – they are the most comfortable heels I own, but still give me that height that elevates a flowing midi dress. Nothing makes me feel sexier than a midi dress does, unless it's a blouse and jeans – it's something about the way the material flows against your limbs as you walk that really makes me feel like I can take on anything the night throws at me…
SHOP THE LOOK




                
                


                    
                    
                


            
LOOK TWO - THE CLASSIC VELVET SMOCK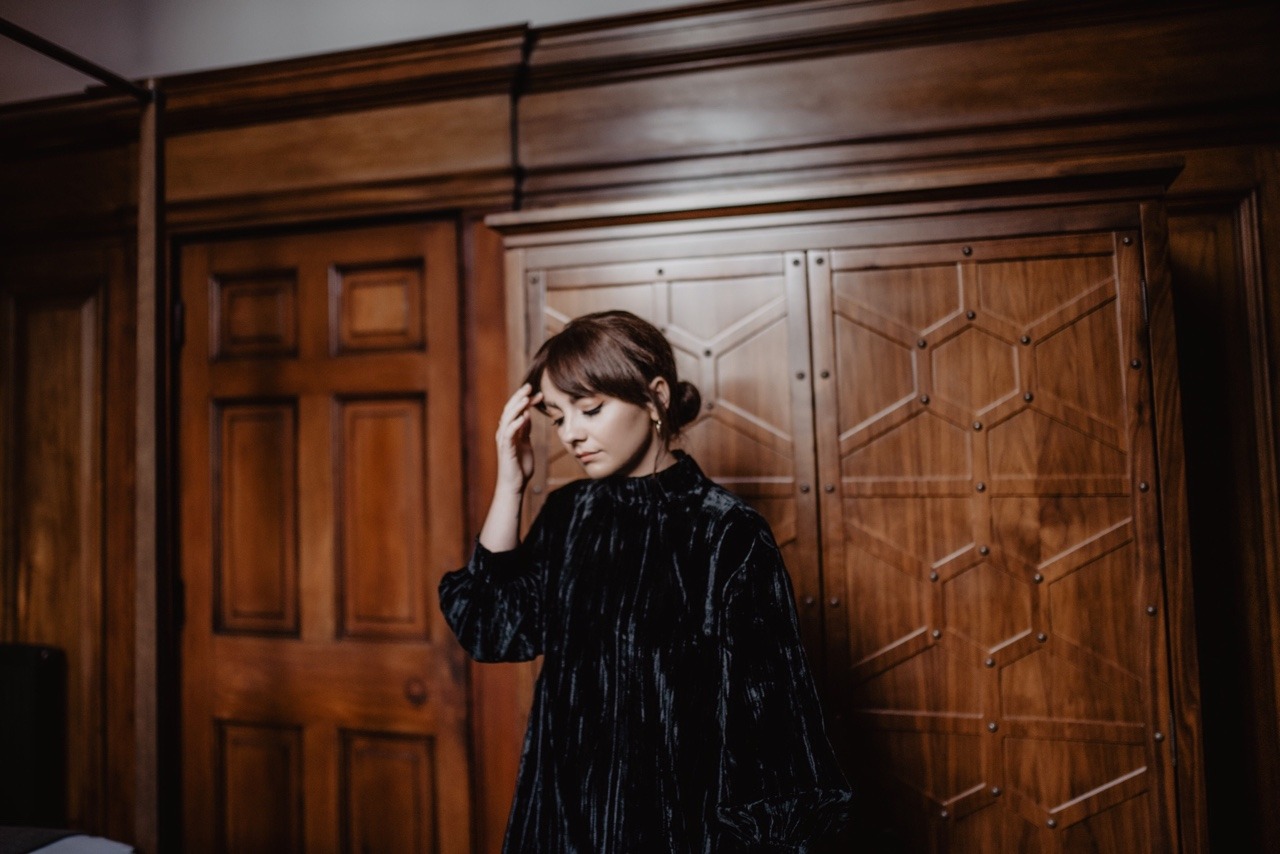 Look two is a classic velvet smock dress of the coolest variety – I don't own a lot of velvet because sometimes it reminds me of being a little girl, and other times I think it can look a bit on the tacky side. Don't get me wrong, I love a bit of retro tack, but there's something about velvet that can be a bit tricky to get right…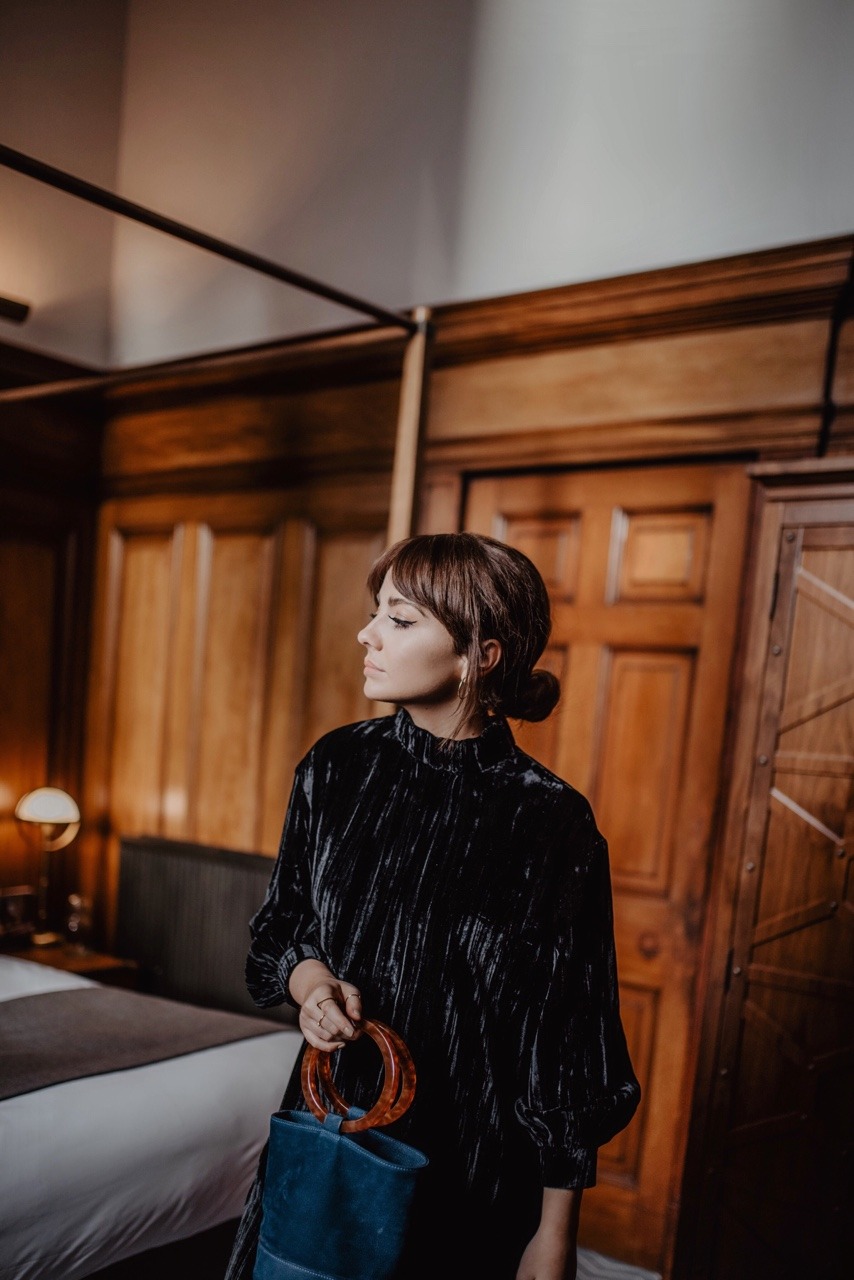 I saw a model wearing this on Instagram, and just thought it was perfect for party season – the huge smock style dress seems to come around every year, and happens to be perfect for concealing all kinds of food-related babies. It seems to strange to base an outfit around how much you want to eat later in the day, but I'm pretty sure we have all found ourselves doing it at some point! This is the type of dress I would wear if I was heading to a sit down meal and drinks – it's one of those times you're granted to feel full, but also likely to head to another bar or two afterwards.
With a dress like this at hand, no one would ever suspect your post meal bloat, and you're free to dance around as much as you like without feeling restricted. There's really nothing worse in life that not enjoying yourself because of your outfit…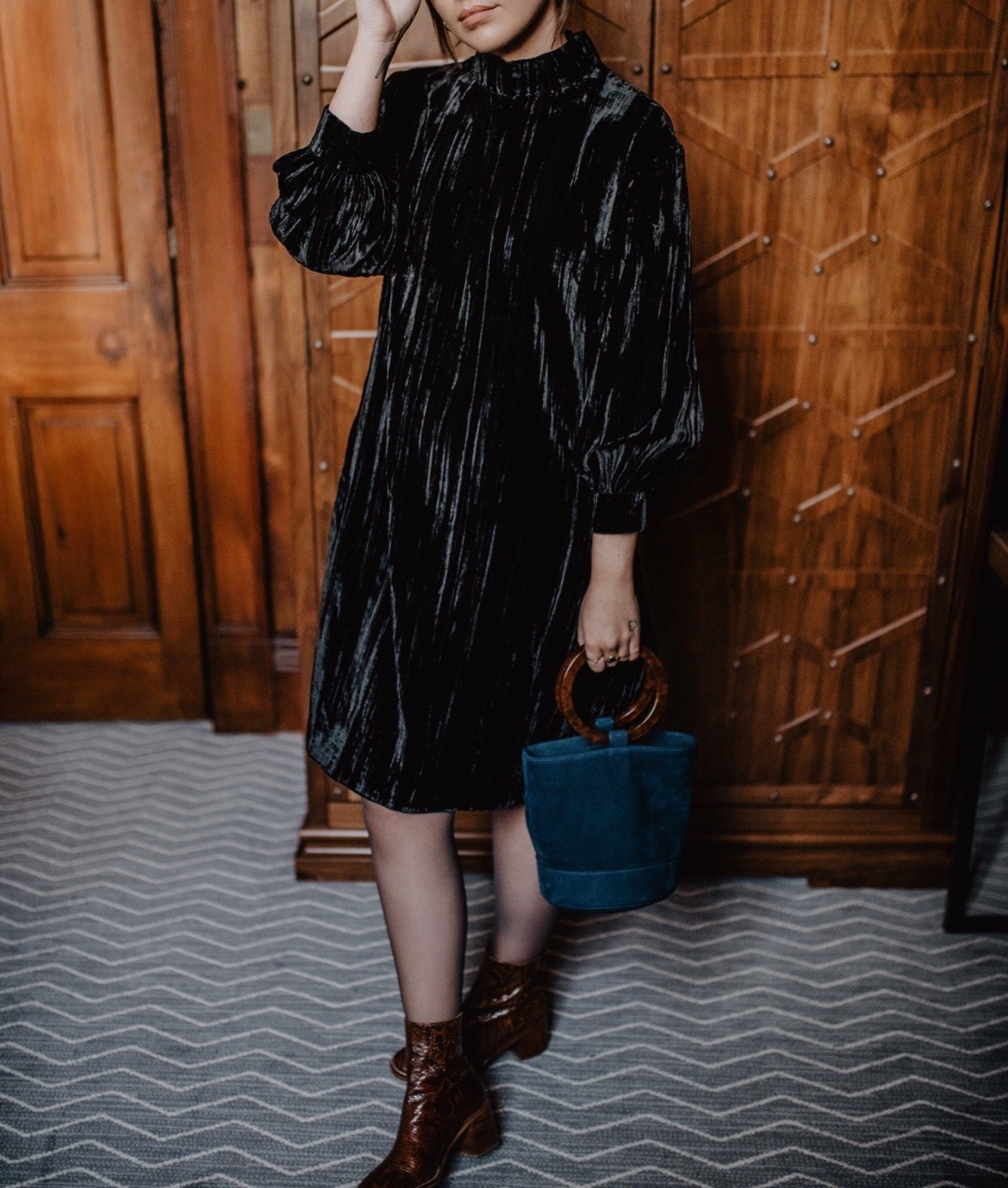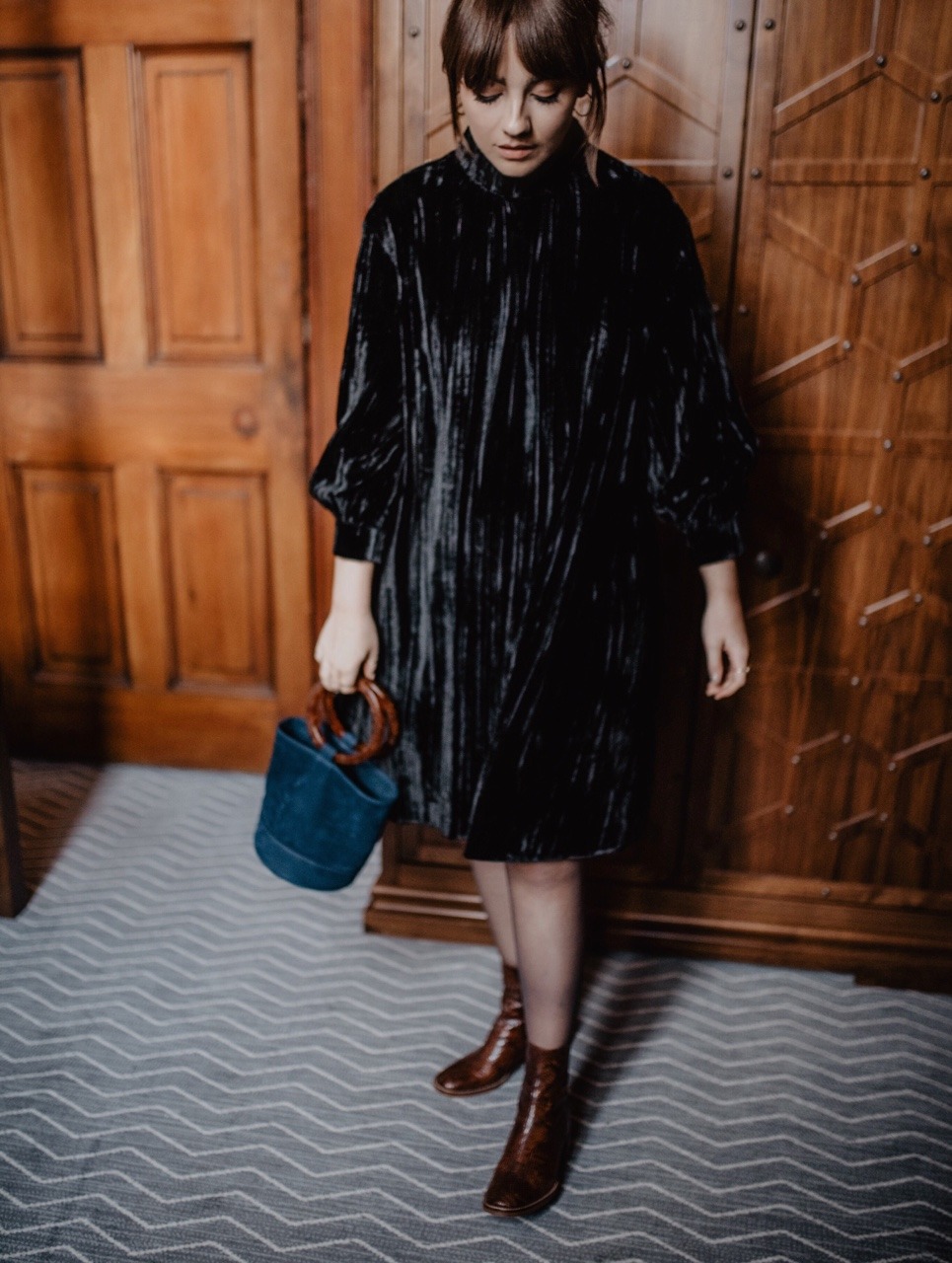 Dress – And Other Stories | Boots – Miista | Bag – Simon Miller 
I'm sure we have all been there and worn something far too tight and as a result headed home early to seek the comfort of pyjamas and loungewear. It has to be said that I do own a few pairs of vintage jeans that are strictly for occasions when I'll  only be standing up – it's as ridiculous as it sounds, but a girl just can't throw away good Levi jeans.
I opted for my trusty new snakeskin boots that I've been wearing none stop, and some sheer tights to make the look a little more interesting. I think chunky statement boots work really well with a dress like this because they balance everything out and prevent you looking like a potato. I happen to love the oversized look, but I know a lot of people really don't get it and would rather have something traditionally 'figure flattering'. Whatever your cup of tea is, party season is all about having a great time and feeling good whilst you're doing it. Some people dress up for Christmas day, others stay in their pyjamas for the entirety – there really is no set rules, and that's the most fun of all…
SHOP THE LOOK




                
                


                    
                    
                


            
Alice x
Photography by Adriana 
Location, The Principal Hotel – Manchester
BEST OF BLACK DRESSES