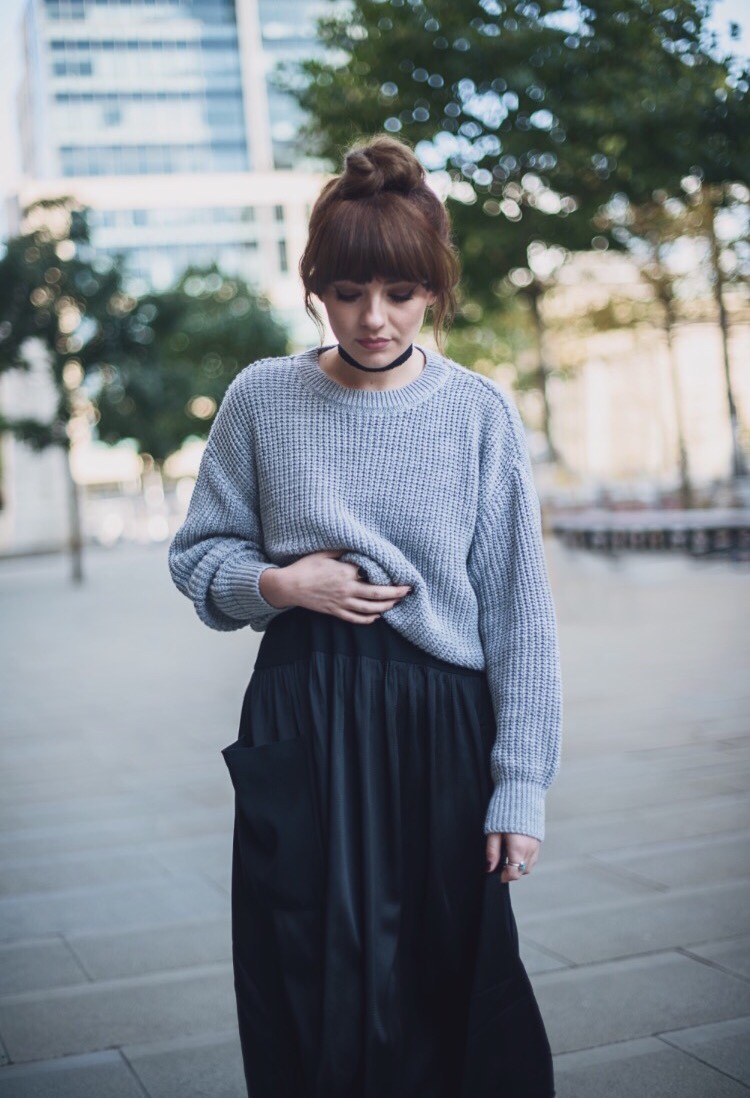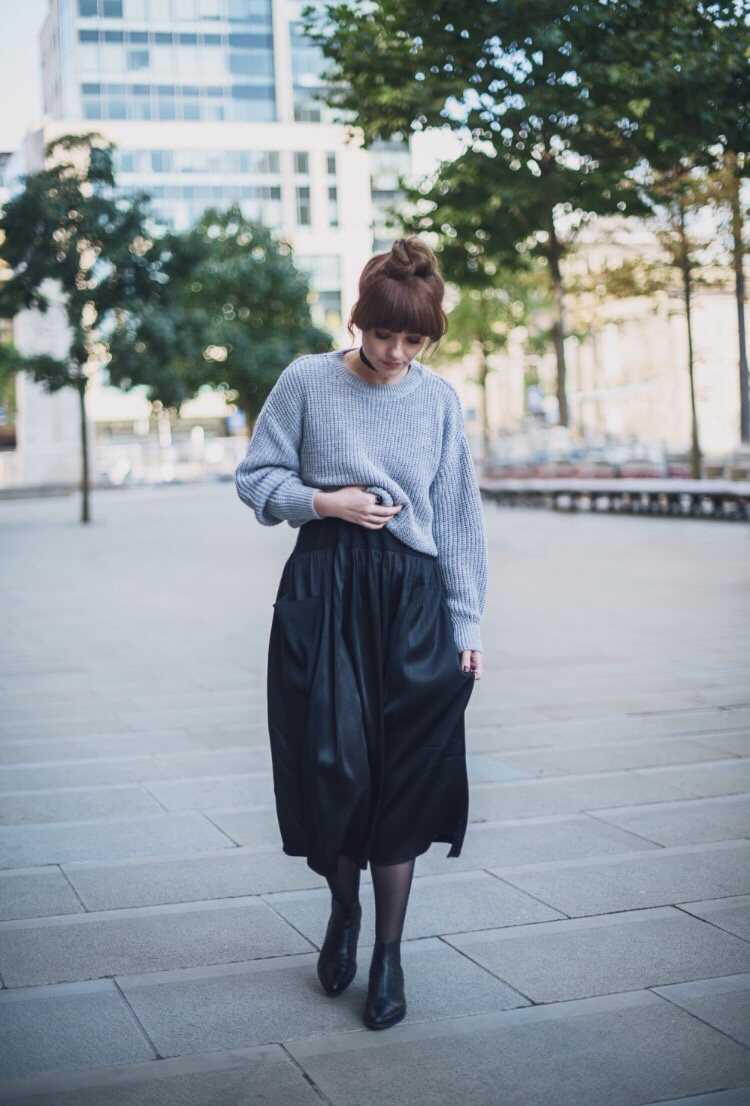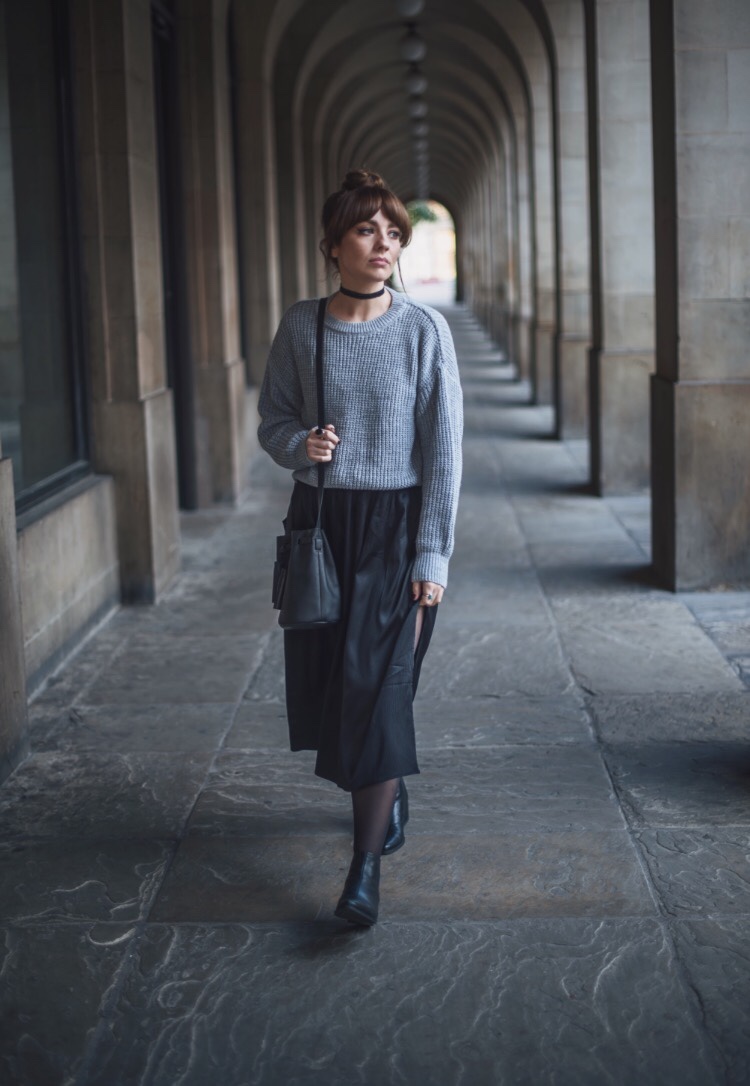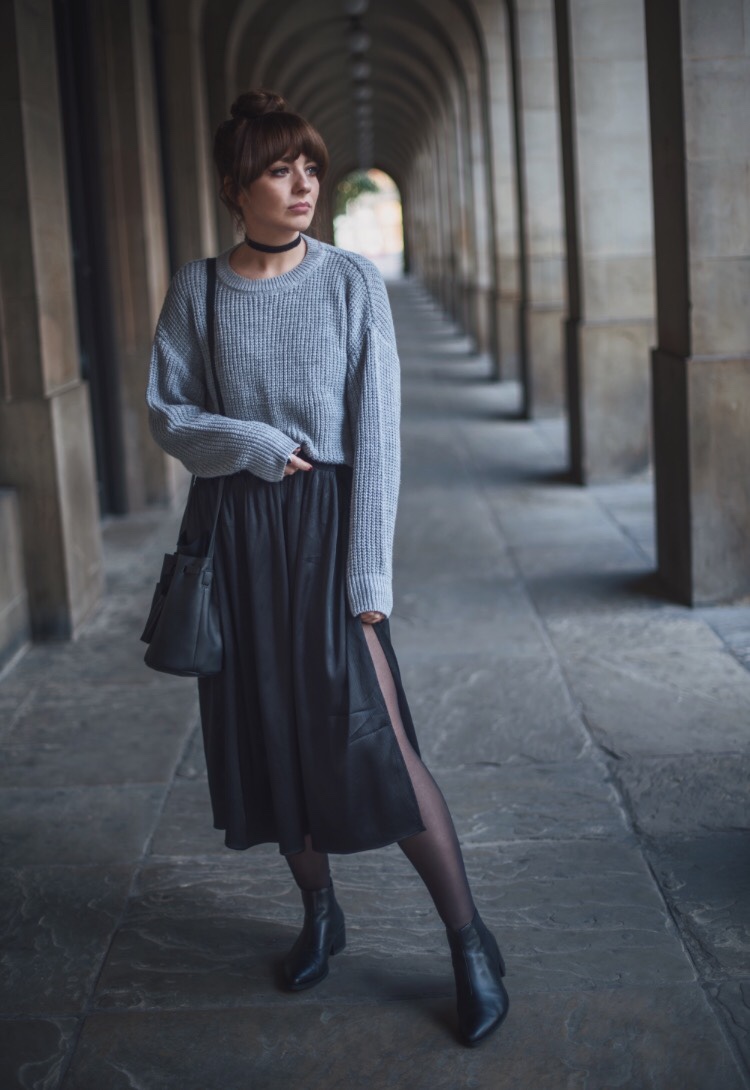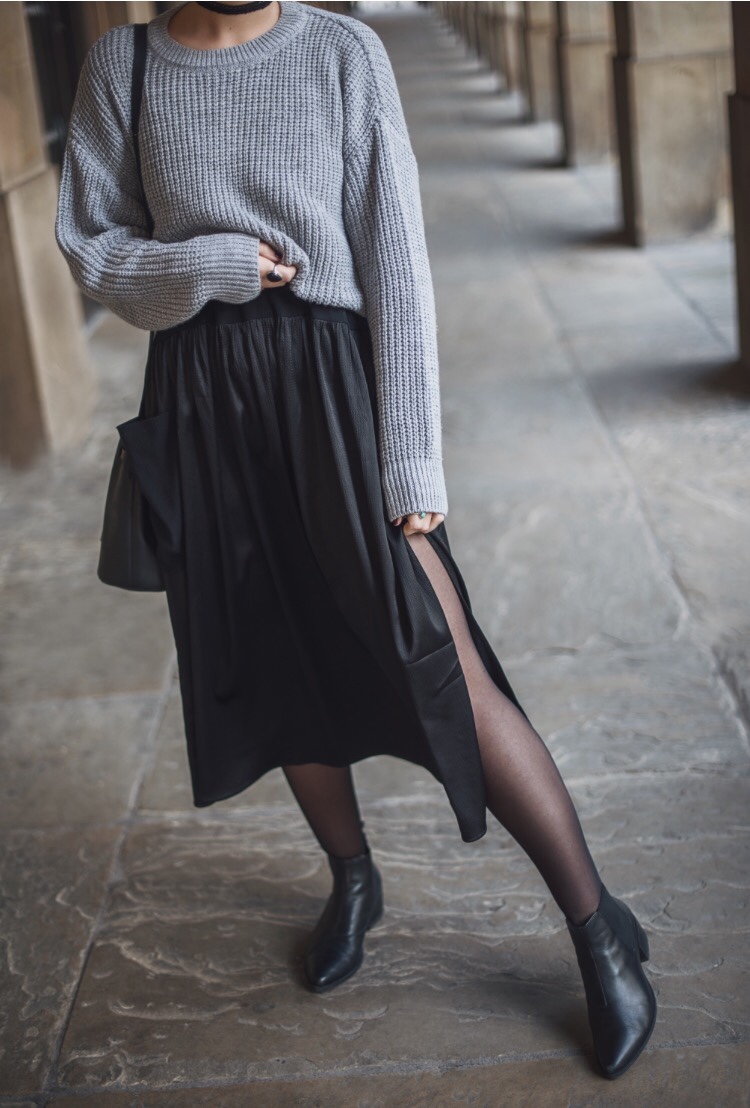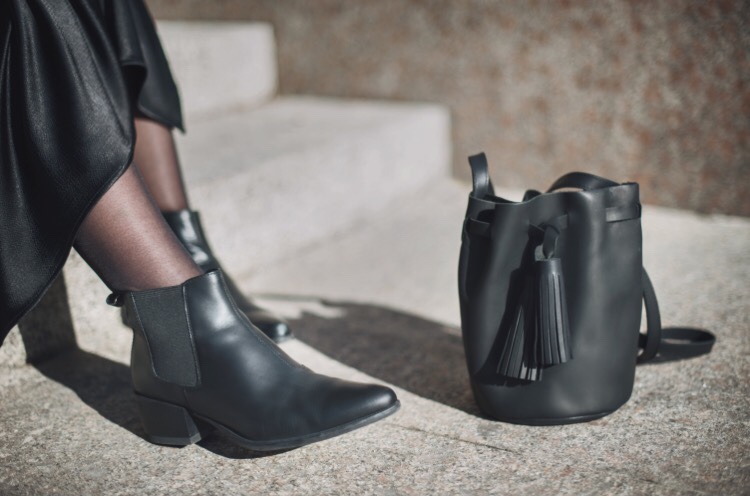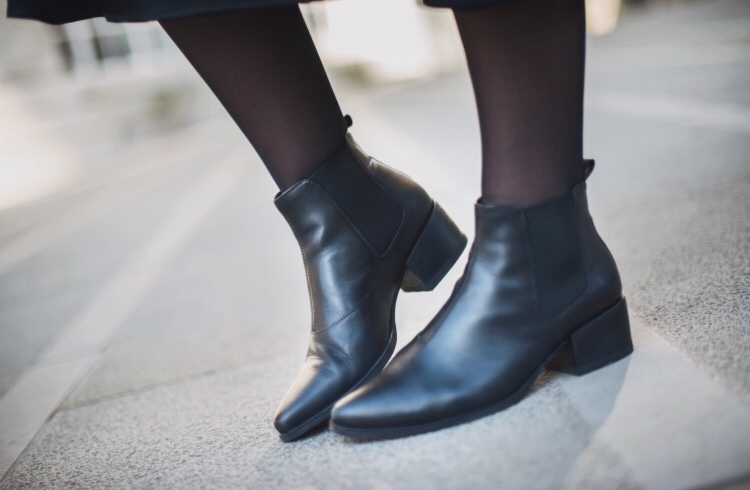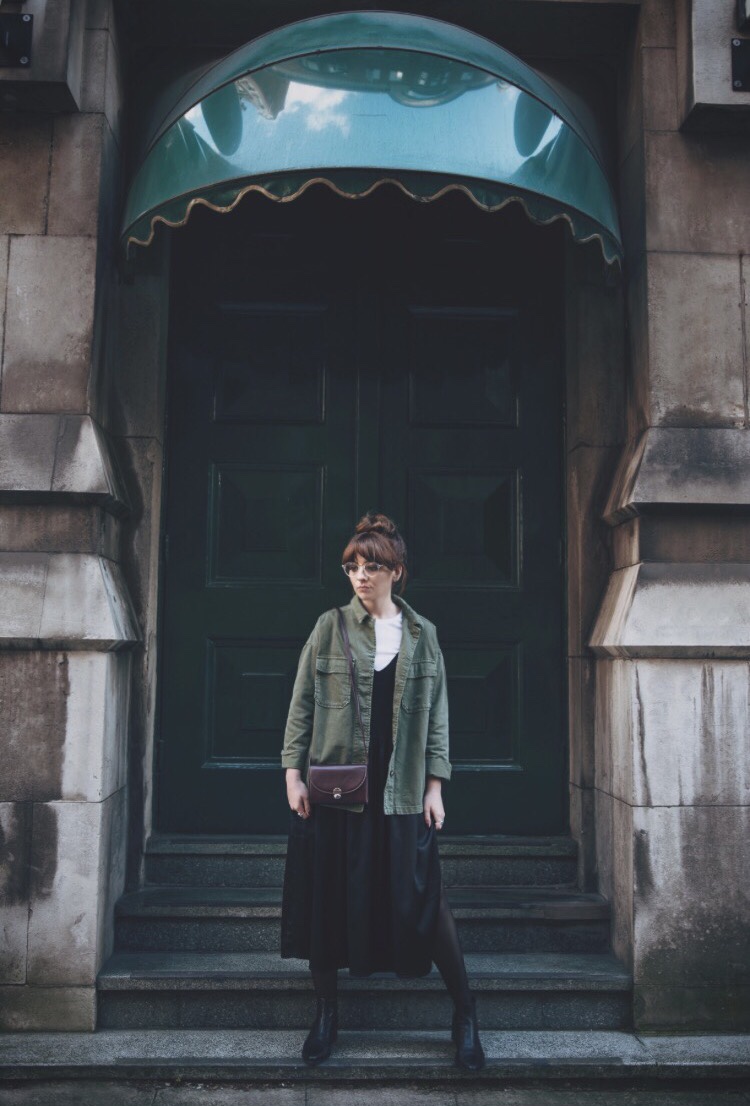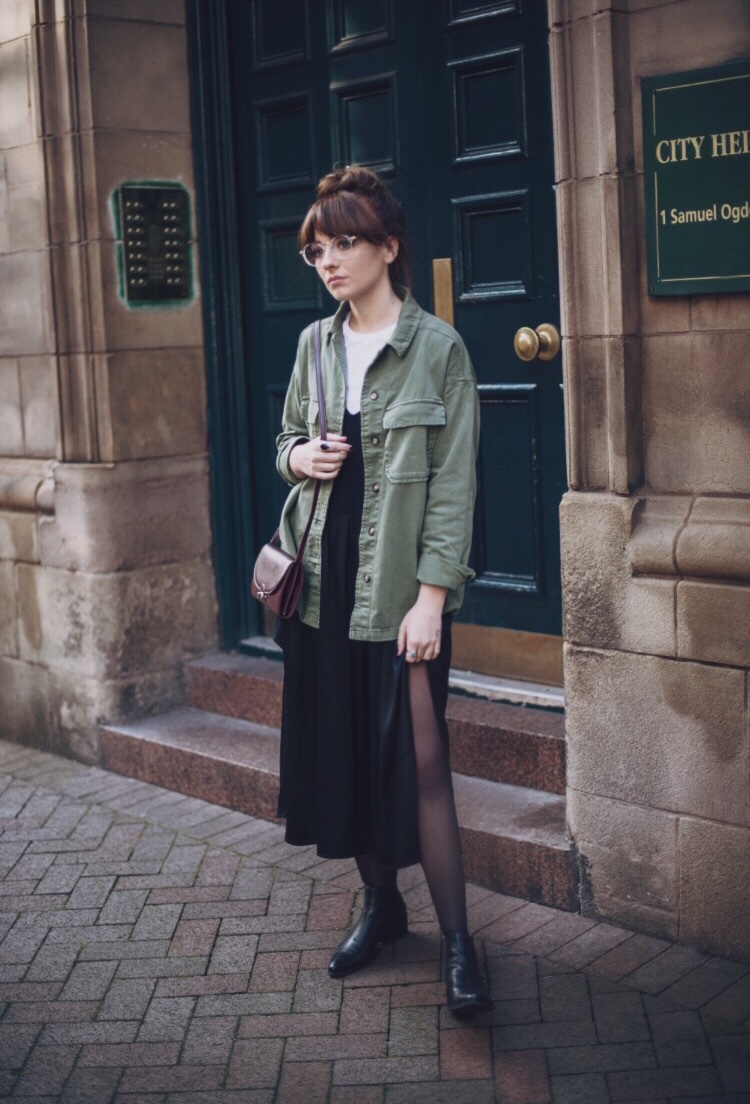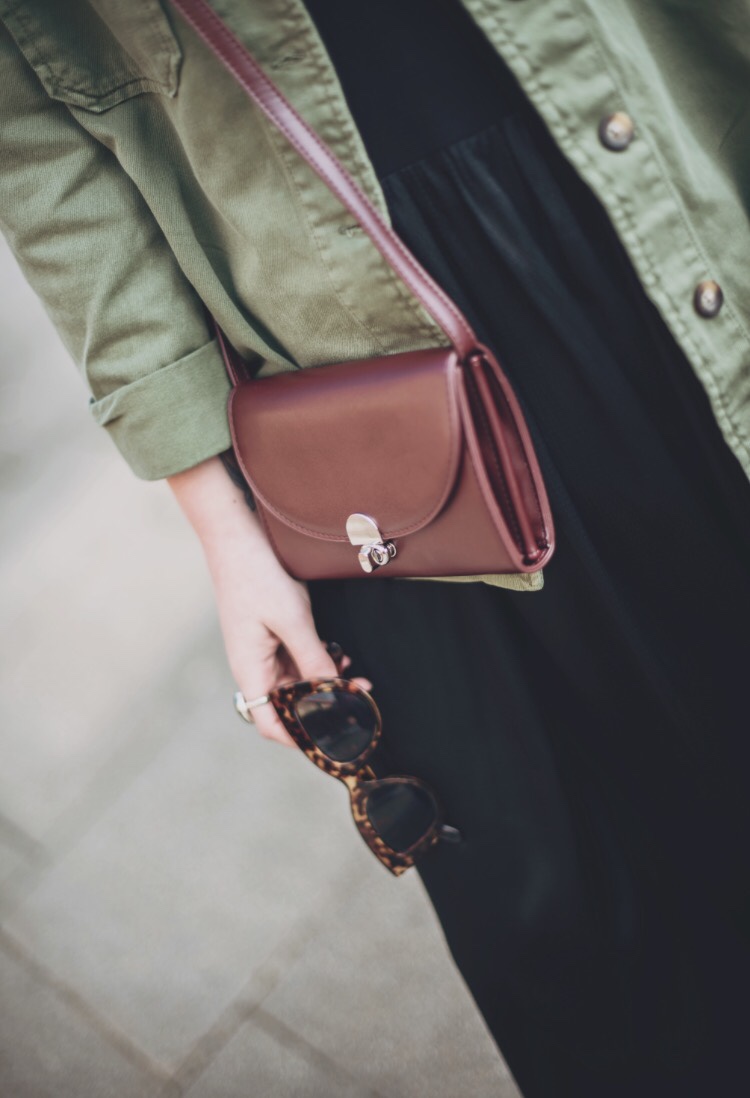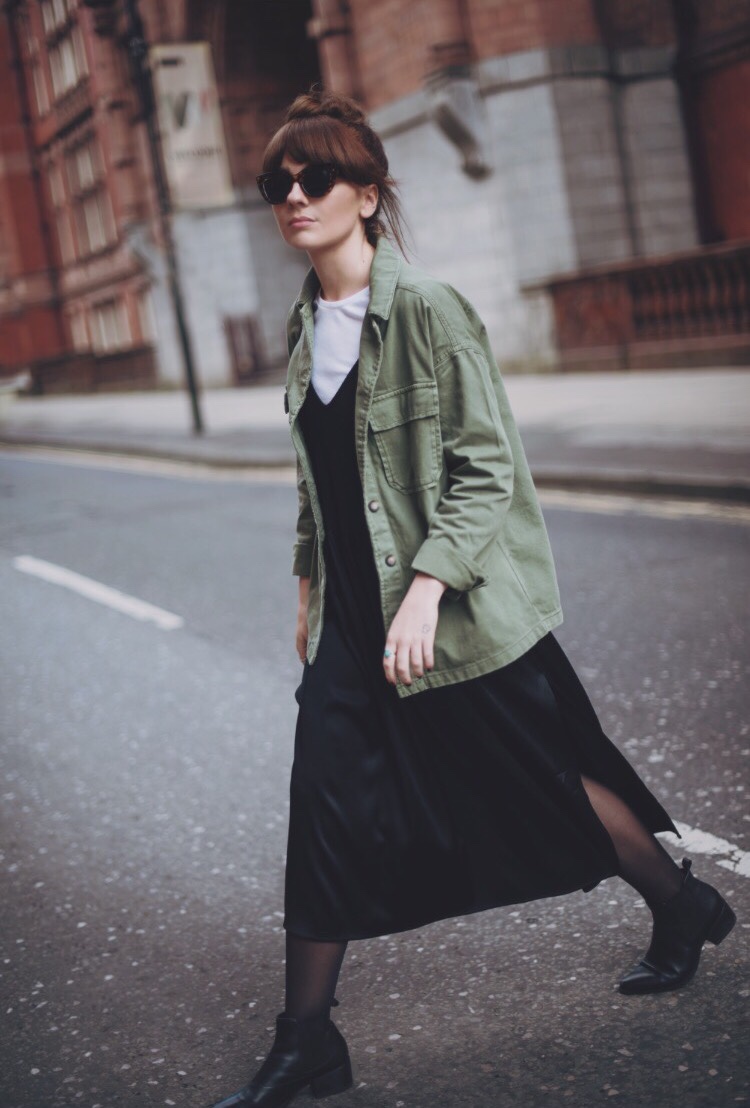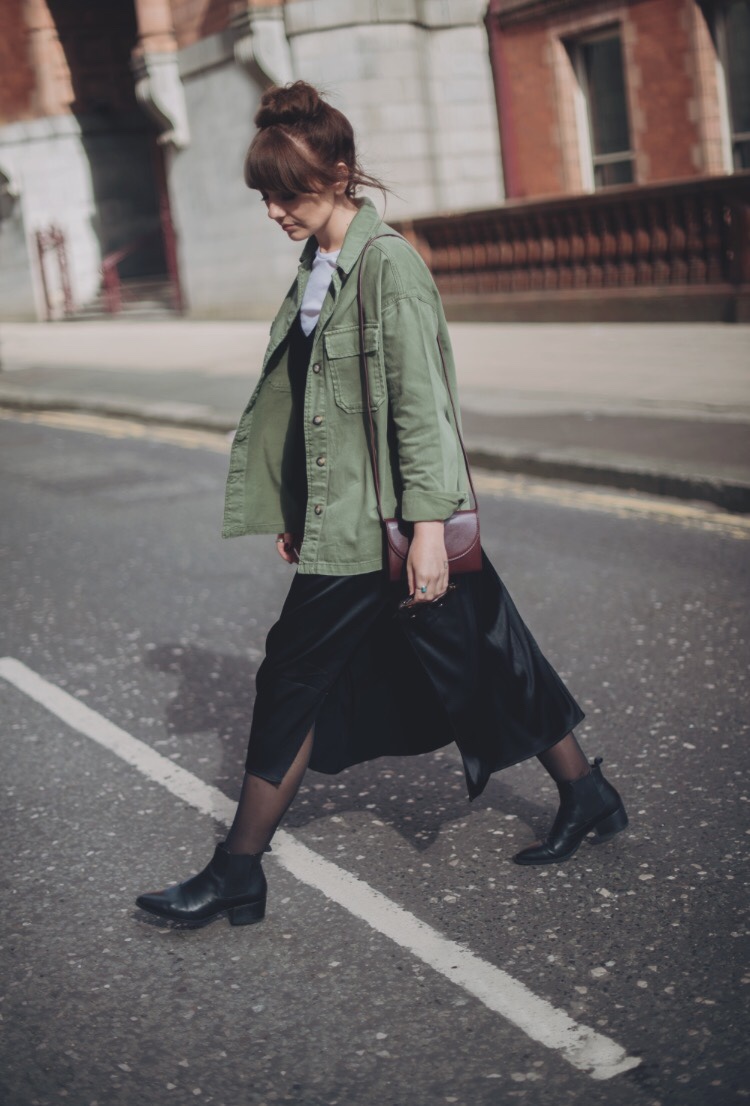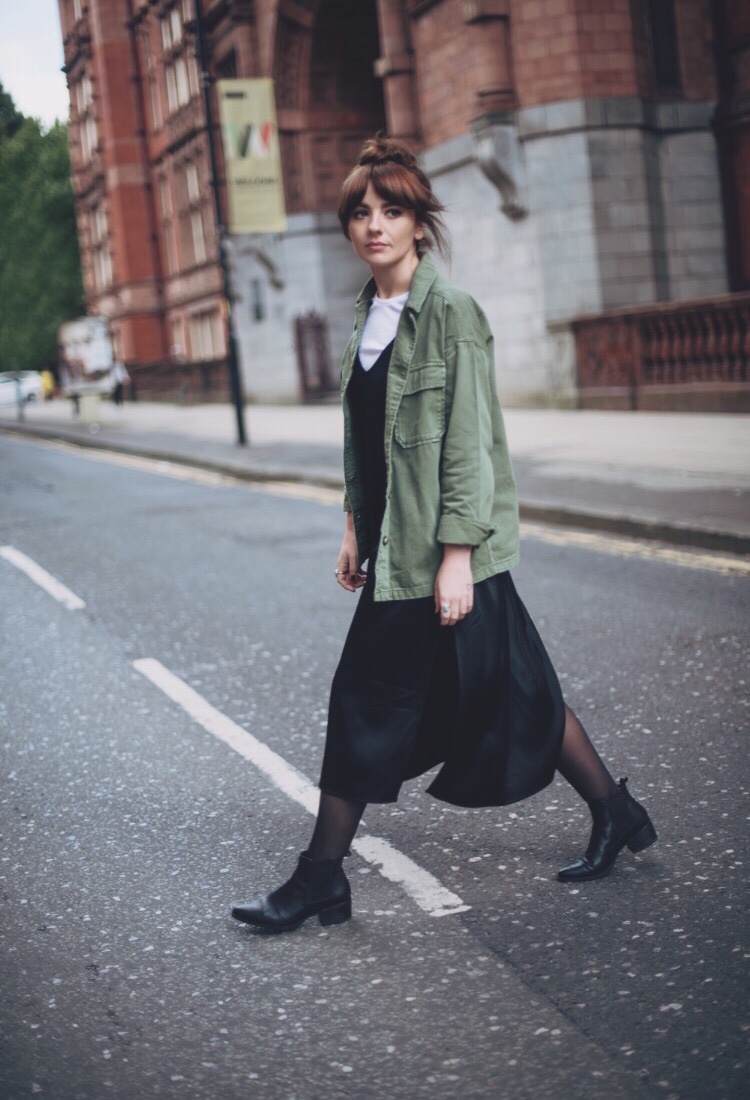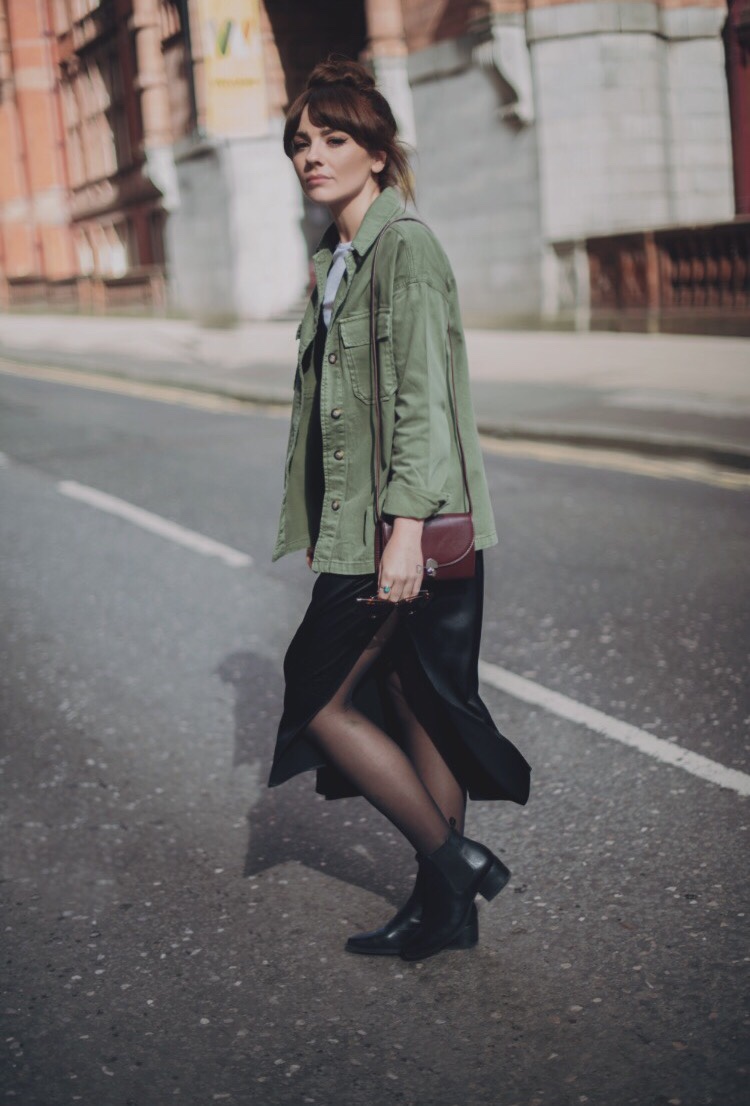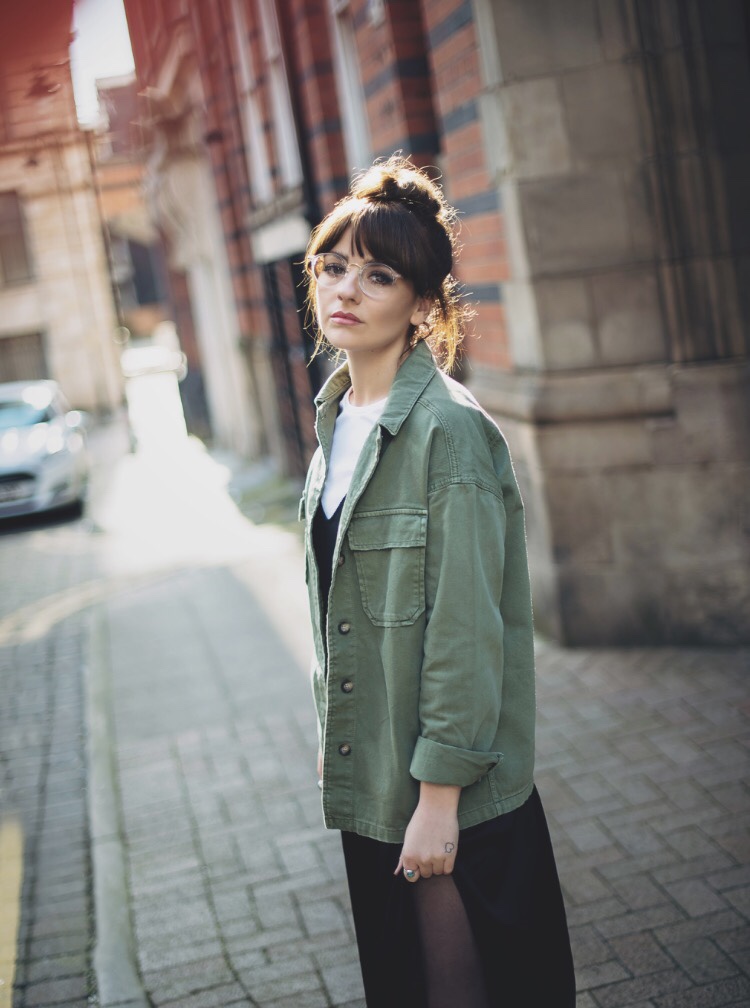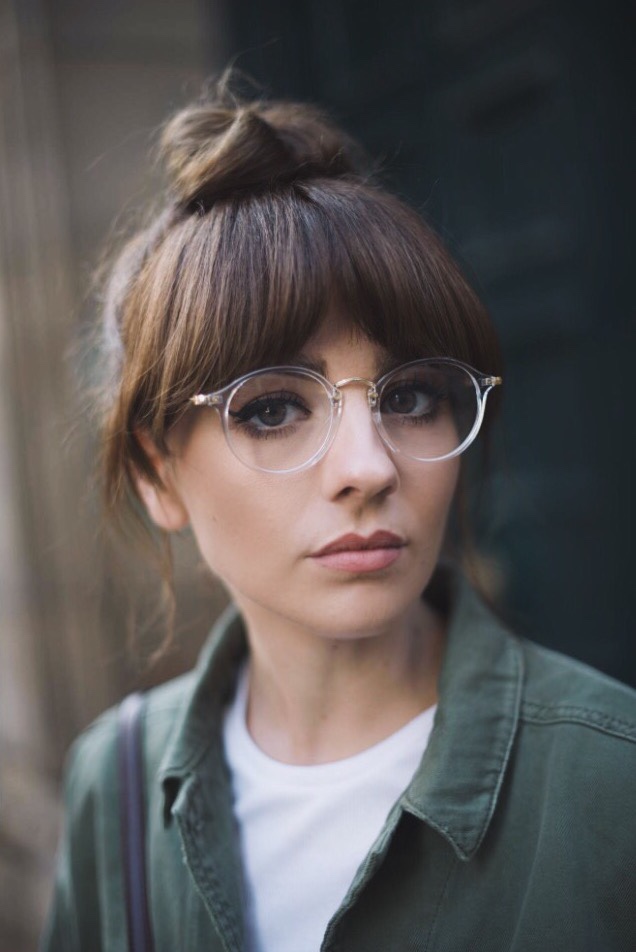 We have officially said goodbye to the last of the summer, but hopefully not the last of the sunshine – it's about that time when I get the urge to rejig my wardrobe and make note of what I need for the new season ahead. When you find yourself in a bit of a style rut, there's nothing simpler than a black slip dress to help you get inspired again. I'm a strong believer that basics are best when it comes to opening up your wardrobe. I've been loving this LBD from Urban Outfitters lately, it's the type of dress you can wear three times in the same week and nobody would even notice. I've been wearing it under crop jumpers for a midi skirt effect, layered over simple t-shirts as a dress, and even dressed up with some sheer socks and sandals for a laid back evening look.
Last weekend I met up with a new photographer to shoot a couple of looks and have a fun girly day wandering around Manchester. We lucked out with the weather and I'm really pleased with how they turned out considering I'm such an awkward turtle in front of the camera. You can check out Adriana's work below & I strongly recommend you do because her work is rather beautiful…
Look one
I love nothing more than wearing over-sized, floaty pieces at this time of year. It's fun to create different silhouettes and play around with layers to create something that works well, or at least makes you feel nice. I'm more interested in the latter, but it's a bonus if other people appreciate it too! I'm a big fan of fisherman style jumpers, so of course I fell in love with this little grey beauty. It's the ideal style for throwing on over midi length dresses or skirts as it's slouchy without being completely shapeless. Teamed with the crochet choker, it balances out the flowy bottom half of the look, and adds that much needed bit of structure. The waffle knit texture contrasts so well against the satin style midi dress – I think mixing textures is a great way to get away with a plainer outfit in general. I've also been wearing it a lot with culottes and Converse for a more chilled out daytime alternative.
The boots are something I've been particularly excited about since I got my hands on them last week – as you might have gathered by now, I love a pointed boot like no other. I haven't been blessed with the longest legs so I really appreciate that added length that a pointed style shoe has to offer. They work so well with an over-sized look as they add a bit of dimension to the smock style dress and give off that western/witchy vibe that I'm really into around this time of year. They also happen to be the comfiest shoes in my collection at the moment – they haven't been off my feet since I got them – and add a cool, sixties touch to everything in my wardrobe.
Last but not least – lets talk about the bag! Finally the perfect little bucket style bag that's the ideal size to fit all my junk in that I carry around with me. Again, it adds that little bit of interest and ties the look together quite nicely. It also looks cute worn across the body – a great trick for creating more shape and ensuring you don't leave it somewhere! Something which I forever find myself capable of – I'm constantly dashing back to a restaurant table, friends car, park bench, etc.
Look two
Still keeping it casual with a long sleeve white tee and a khaki style jacket/shirt, or 'shaket' as I've noticed online? Not sure if that's ever something I'll be saying in real life but I love it all the same. It's the perfect piece to throw on over an outfit when you just need that extra little layer to maintain some warmth. It's spacious enough to team with jumpers and looks great with black turtle neck and denim skirt. It has the appearance of something you might have stumbled across in your dad's wardrobe, and reminds me of Lindsay from Freaks and Geeks. Which FYI, is way up there with my favourite shows, especially when it comes to outfit inspiration.
The simple white tee means this outfit could easily transition to after work drinks – take off the jacket and add some red lipstick and its a dreamy monochrome look. It has to be said that a basic tee and slip dress is a fail-safe combination that never seems to disappoint. It's also a style that suits all shapes and sizes, and can be altered depending on your personal style preferences. For instance, it can be made to look more 90's grunge with some ankle socks and Dr Martens, or it can feel really classy and chic with some lace up heels and a crop suede jacket. Basically, it's a look you can play around with depending on your mood…
To complete the look and add a bit of colour (not something I make a habit of all that often), this mini burgundy satchel that's almost too cute for it's own good. Big enough for all the essentials – it's the perfect companion for a weekend wandering around Manchester and running errands. Again, it's that cross body style that I just can't seem to get enough of, and looks a lot like some of the vintage bags I own. The strap can also be tucked inside the the bag to create a mini clutch – cute overload! The dress above is actually out of stock now, but I've linked a similar one below along with everything else mentioned. My glasses were a lucky find on Depop – there's lots of great affordable eye wear accounts on there, so I'd highly recommend getting the app if you haven't already…
Alice x
Photography by the wonderful Adriana Suchanova