A checked pinafore is one of those pieces that I fall in and out of love with every year – it's a piece that I've owned in various different designs since I was probably around two years old, and one that I still feel at home in whenever I find one that's right. I've not tried to cover up the fact that I can be incredibly lazy with my outfits – I love nothing more than just throwing on some jeans and a jumper at this time of year, comfort and ease are endlessly attractive when it comes to getting dressed in December! However, I've recently been trying to prise myself away from the denim a little more, and get back into wearing pieces with an A-line silhouette…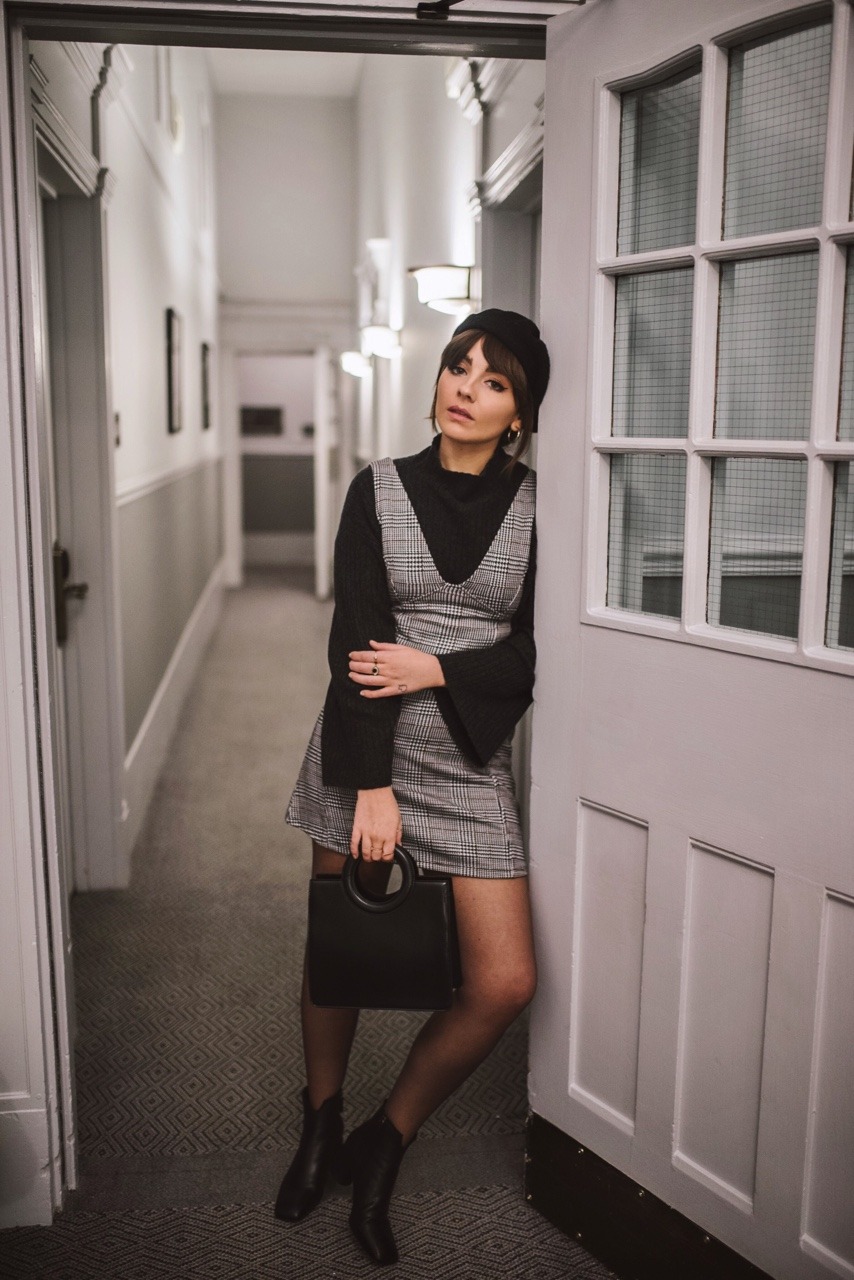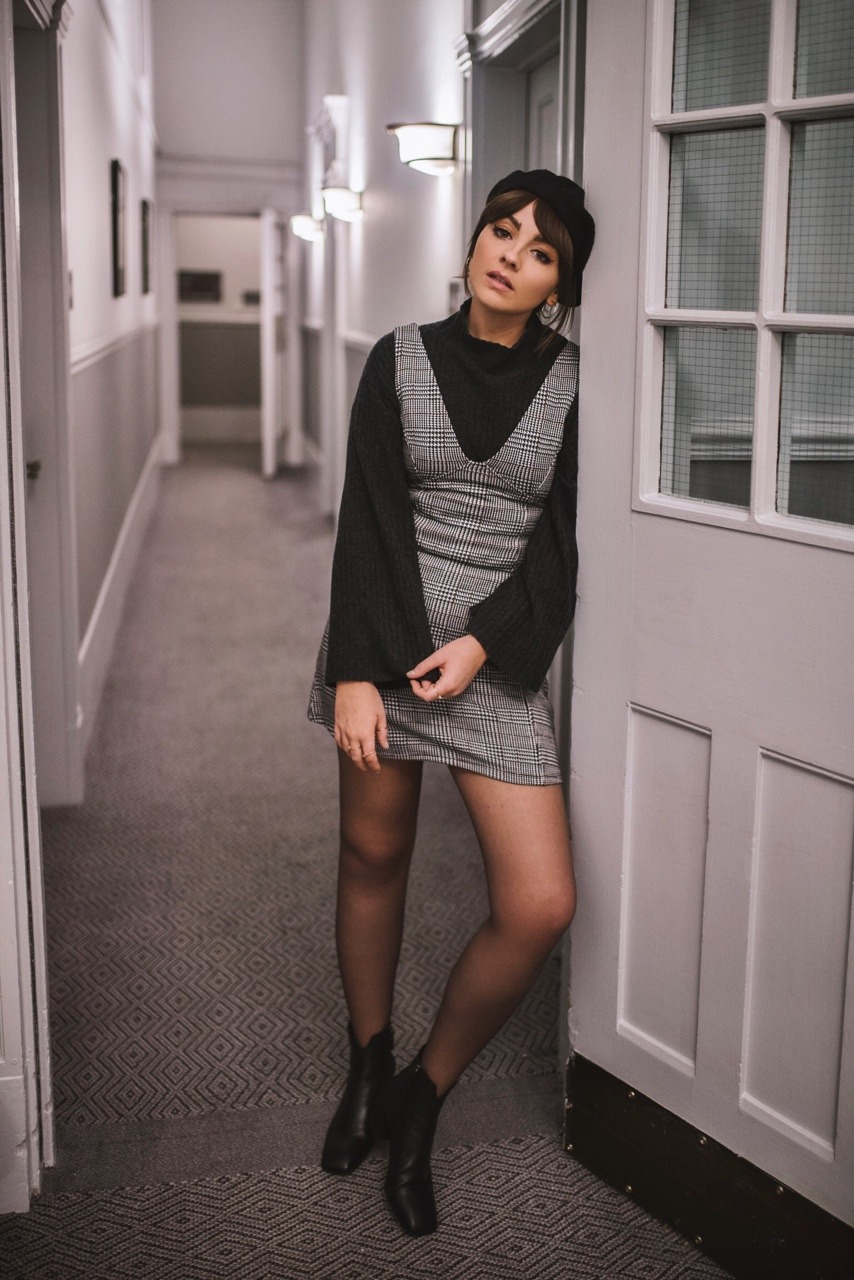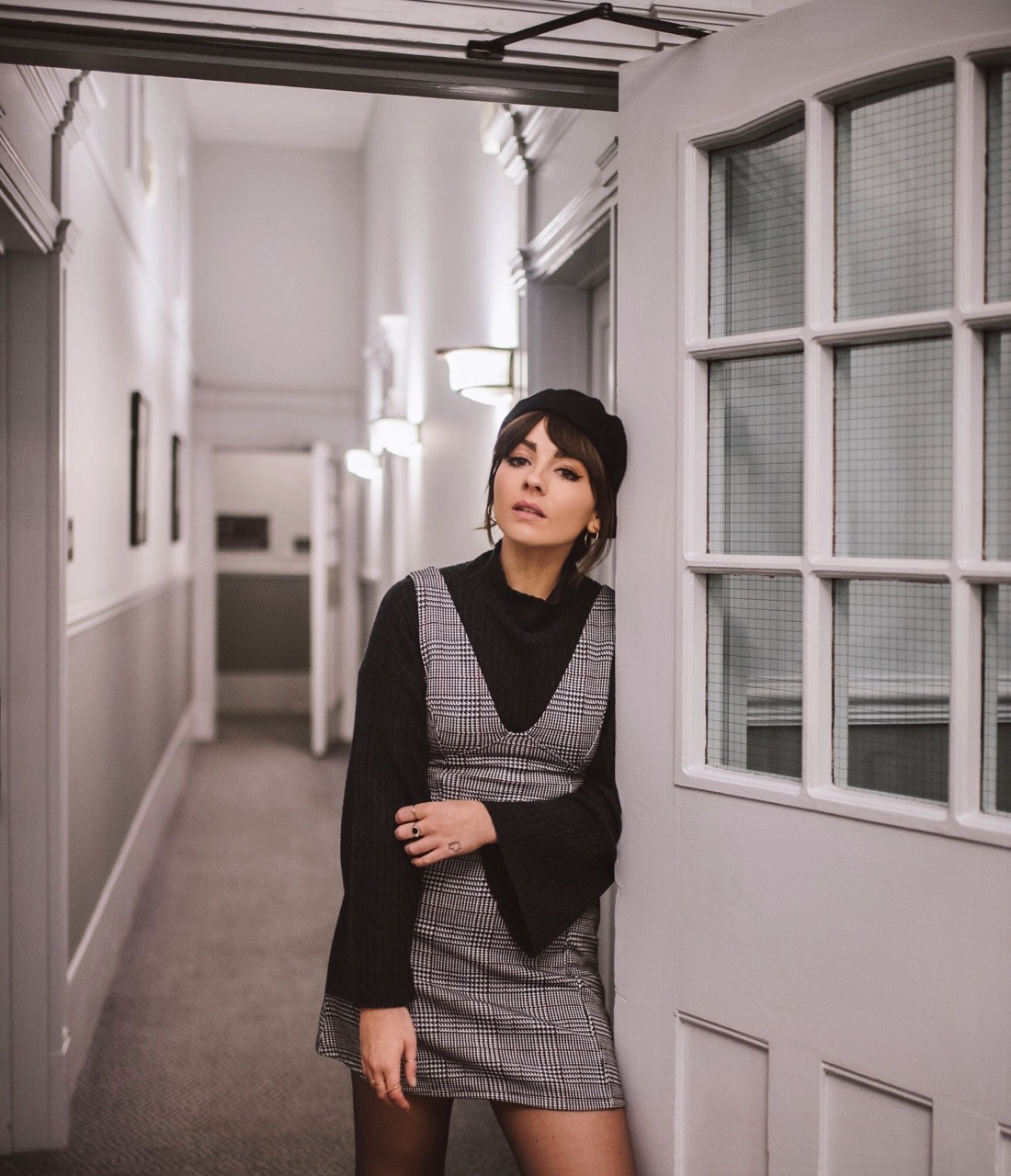 I recently got an exciting email in which I was asked to take part in the #TopshopGirls campaign – you may have noticed lots of your favourite bloggers using this hashtag over on Instagram, whilst wearing dreamy Topshop attire. Topshop is one of those high street stores that will be forever ingrained in me – it's a place I still shop often, and one that you guys might have noticed I already feature a lot on here. Obviously, I jumped at the chance to work with them, and it feels like a great high to end the year on! The work basically involves me creating a head to toe Topshop look over the next three months, and sharing that look in the hope to inspire different ways to style their endless new in section.
This month I opted for a piece that I had had my eye on for a while – a little check pinafore with a deep v neck front. This style of neckline has been everywhere this year, and it's definitely not one that I'm tired of seeing – It's a complete joy for any fellow layer lovers out there! I have worn this pinafore a couple of times as I write this post – once with a blouse underneath for a more evening look, and the other times both with thin knit jumpers underneath. I spotted this ribbed charcoal cashmere one and instantly fell in love with it – cashmere is the perfect winter investment for any man or woman (or pet), and it's often thin enough to layer underneath dresses without making you resemble some sort of snowman creature.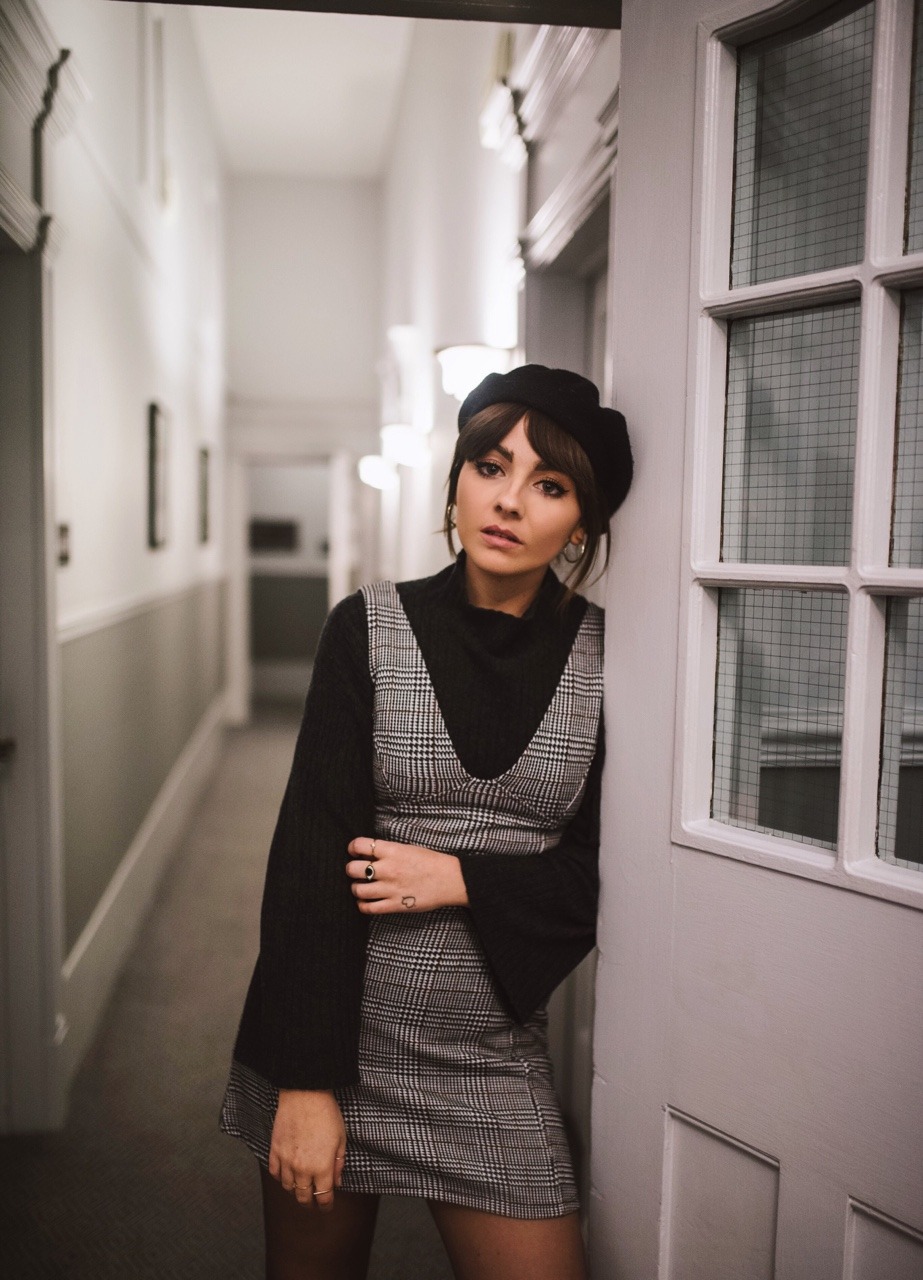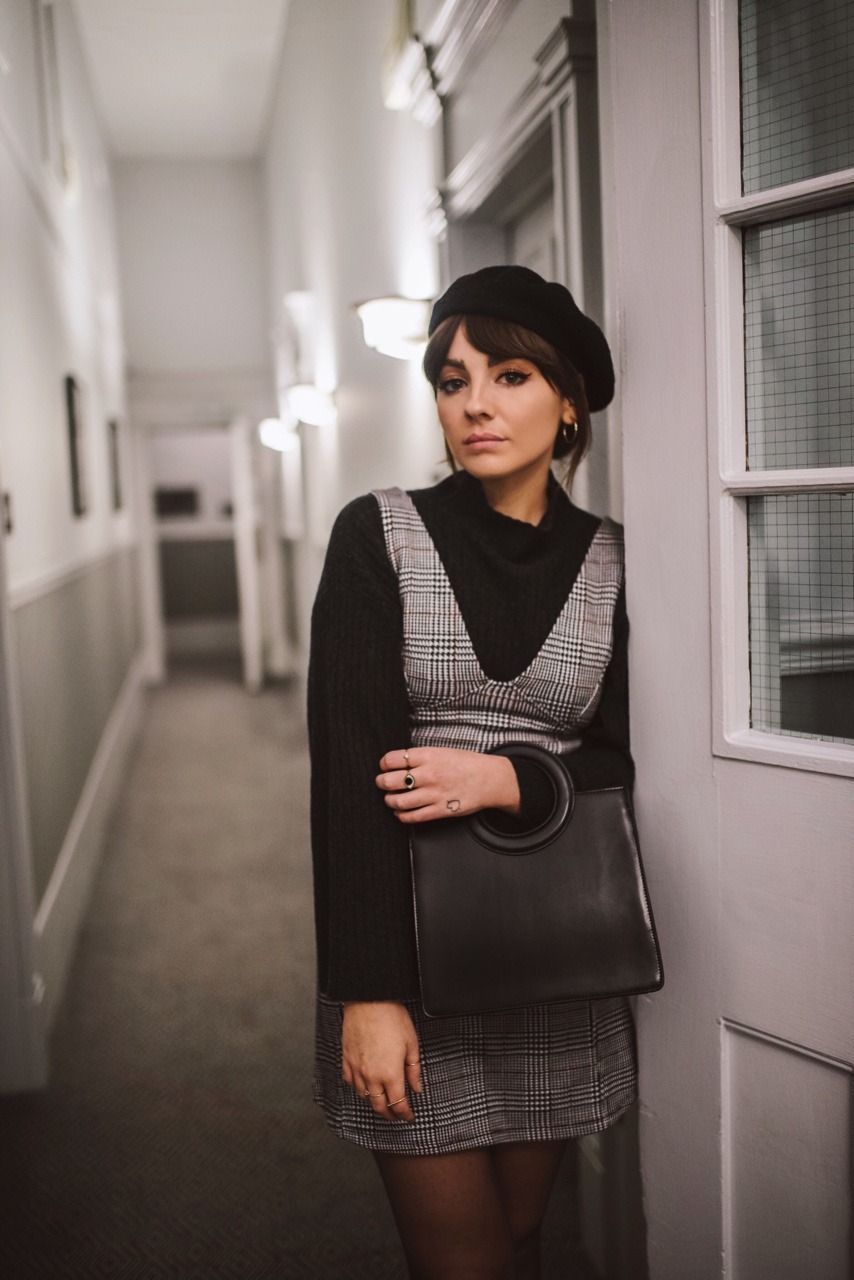 I love how this one features bell sleeves too – they pretty much go hand in hand with an A-line mini for that ultimate retro inspired look. Add a black beret and some ankle boots into the mix, and you've got yourself a fail-safe festive look – it's the smart/casual outfit I've been reaching for when I want to feel comfortable, but still look like I've made some sort of an effort. I love the square toe boots that Topshop are selling at the moment too – they are another trend that's here to stay, and one that I have loved for years. They are so comfortable to wander around in all day, and again, have that vintage inspired feel to them!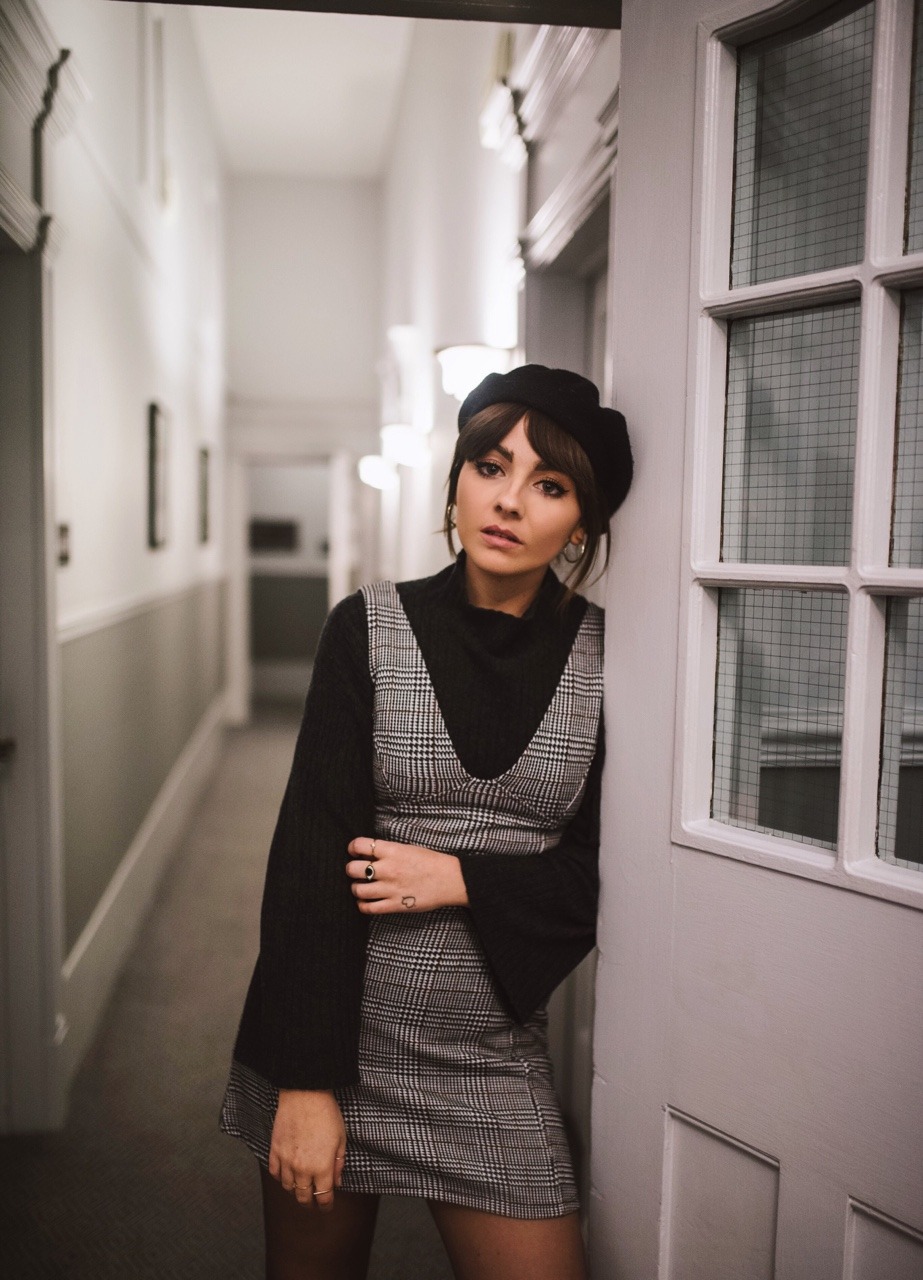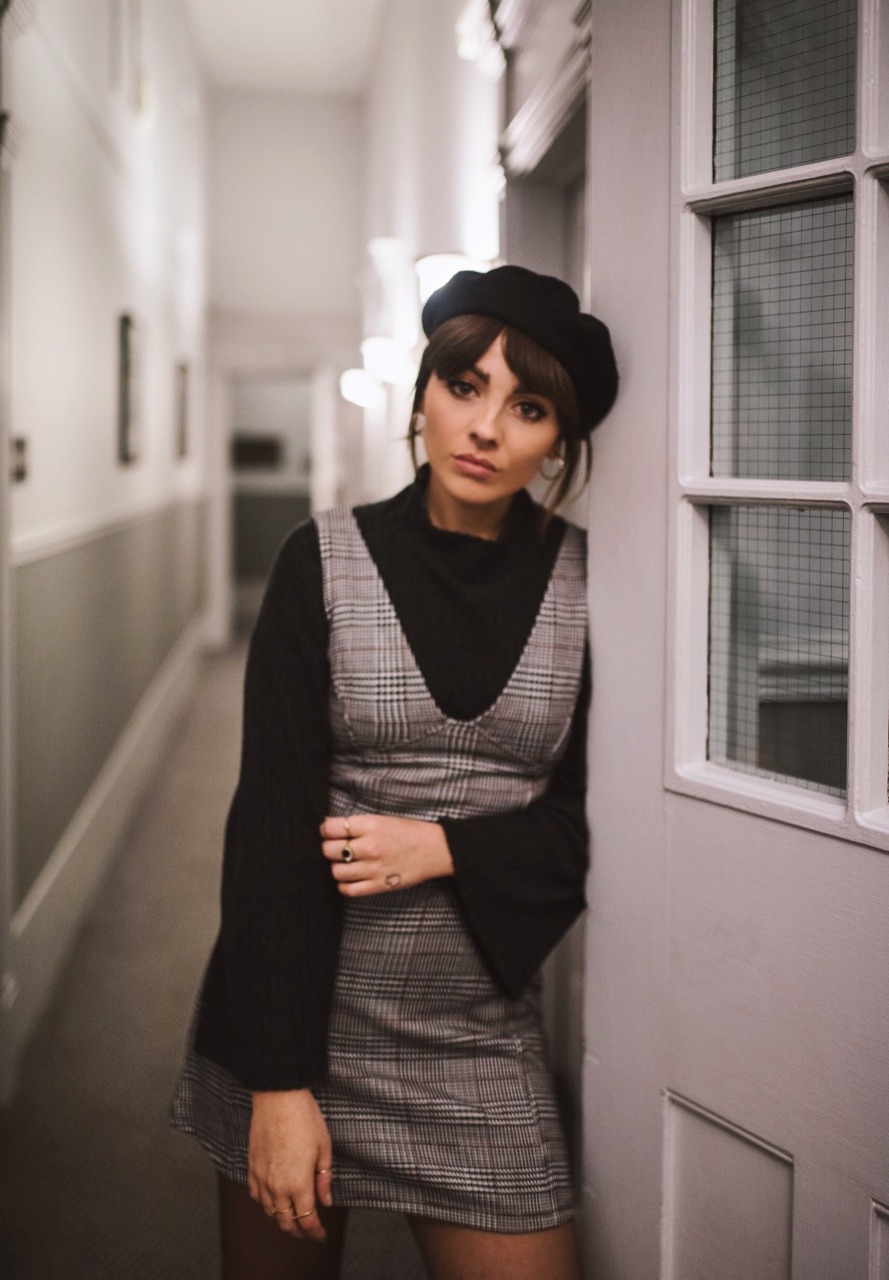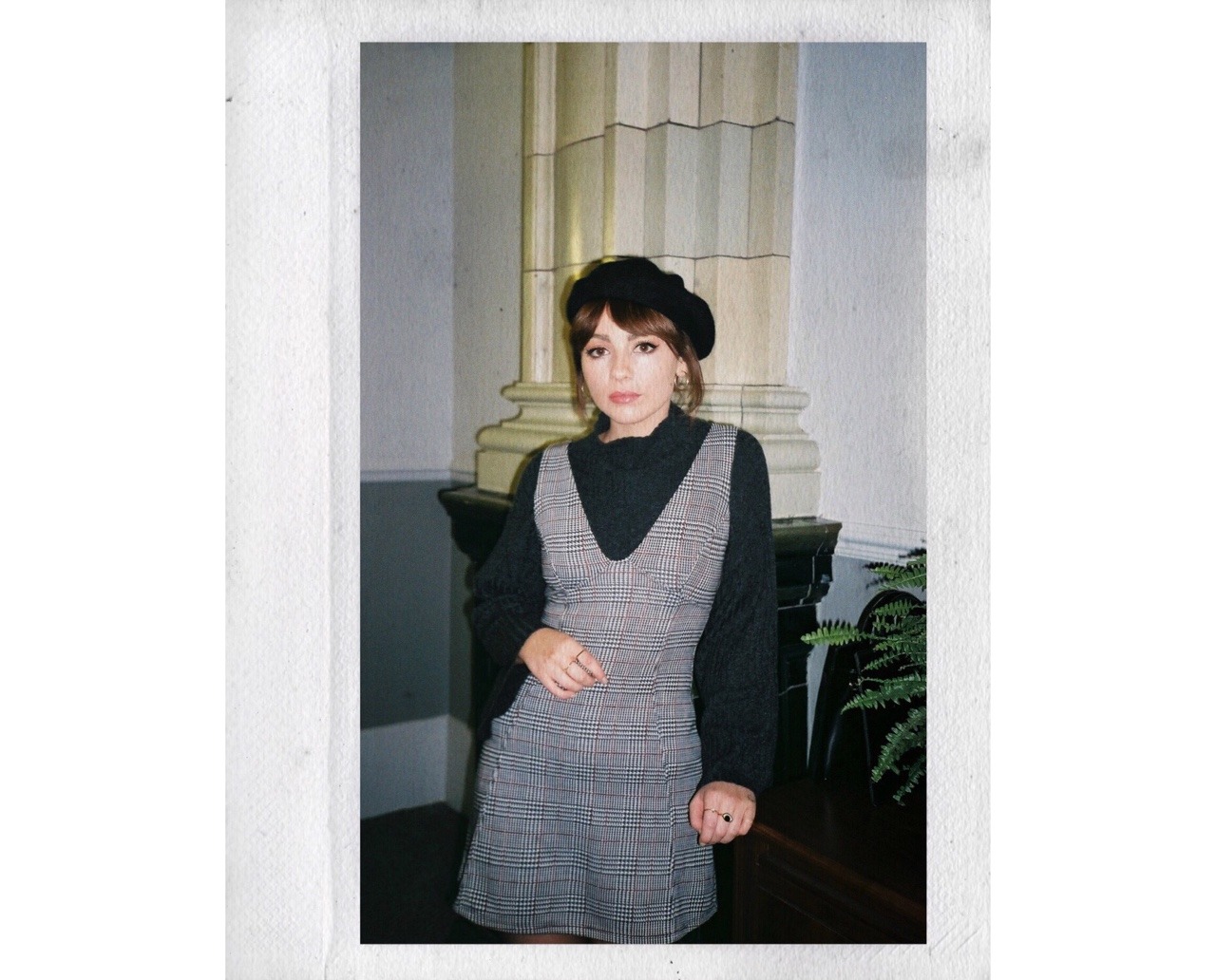 I guess I can't leave this post without talking about the bag – I mean, as if I didn't have enough circular handle style bags stuffed away in my wardrobe already…
There's just something about that style of bag that really elevates a simple outfit, and makes it appear more stylish somehow. Playing with different silhouettes and shapes is where a large proportion of the fun lies when it comes to fashion – I've realised that a lot of it is about balance for me. For instance, when an outfit is perfectly balanced it creates a sense of satisfaction like nothing else. I may sound crazy, but it's true! The bag just ties the whole look together so well, but also adds a sense of fun too – the reason I love hand held bags so much in general. You can playfully swing it around and it makes you feel like you're off on a date to an old Sixties cinema somewhere – I tend to romanticise most outfits I wear in some way or another, it makes the mundane everyday a little more interesting…
Alice x
---
Photography by Adriana
Full outfit c/o – Topshop | This post is sponsored by Topshop!
SHOP THE LOOK