With party season well upon us, I thought I'd curate an edit of some of my favourite party-wear pieces online at the moment! I personally love to dress up a little bit at this time of year, but I'm very much in favour of the 'low key festive looks' – versatile pieces I can also wear during the daytime and then spruce up in ten minutes flat! 
Although I tend to lean towards those laid back/more comfortable pieces, I do enjoy playing with accessories during the winter months more any other time of year! There's something about a little bit of sparkle that remedies the darker days and the harsher weather we are often faced with. Whether it's statement hair clips, lurex socks with heeled sandals or lashings of your favourite red lipstick – it's truly the one time of year that having fun with your outfit is both encouraged and appreciated.
It doesn't have to all be sparkles and shimmery satin either – there's definitely a place for the more chic/understated festive looks. It's all about finding where you sit on the scale and working with pieces that make you feel your best. It should be a no pressure situation! Wear what makes you feel confident and try to only invest in pieces that you'll wear for many moons to come…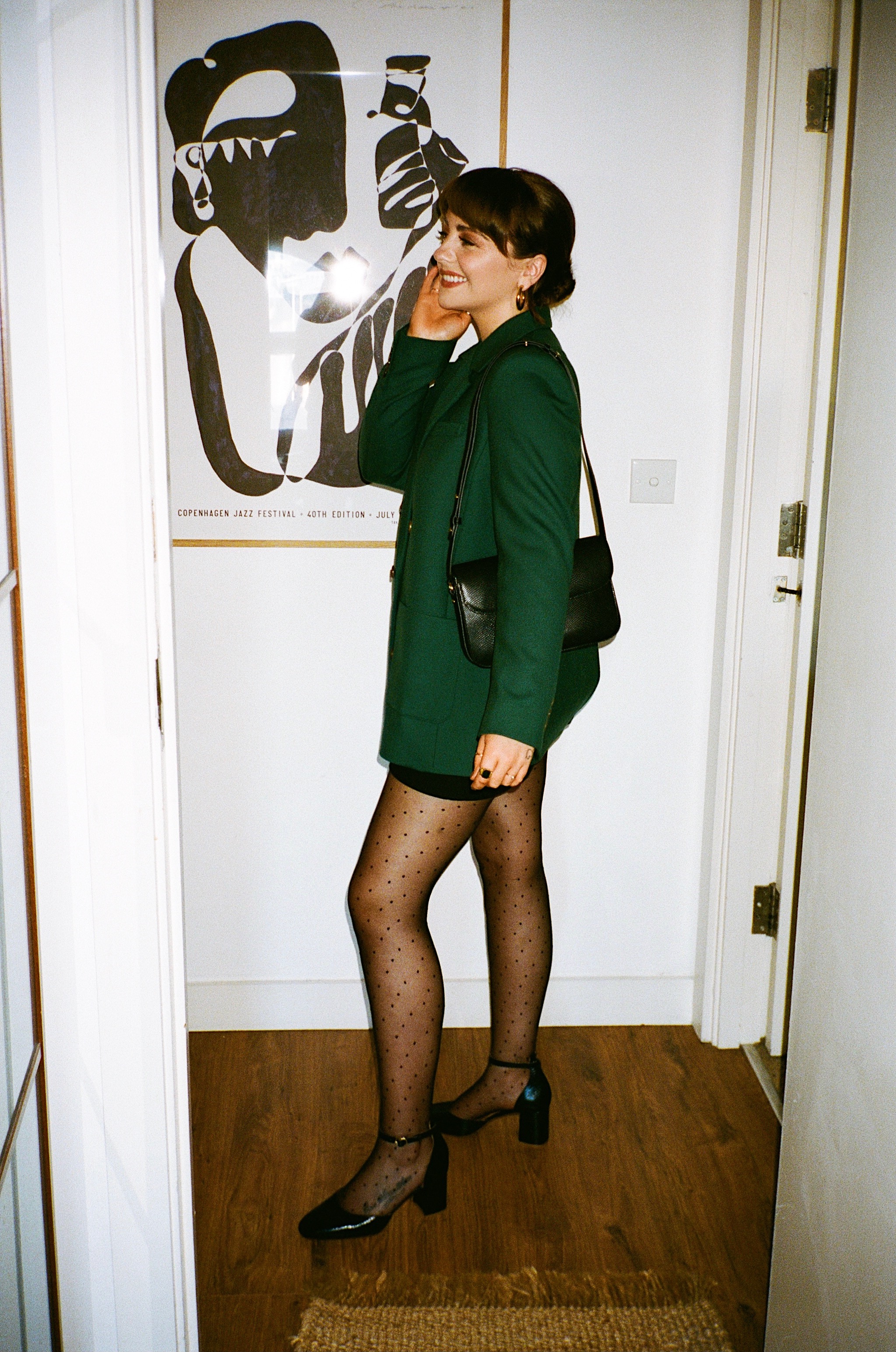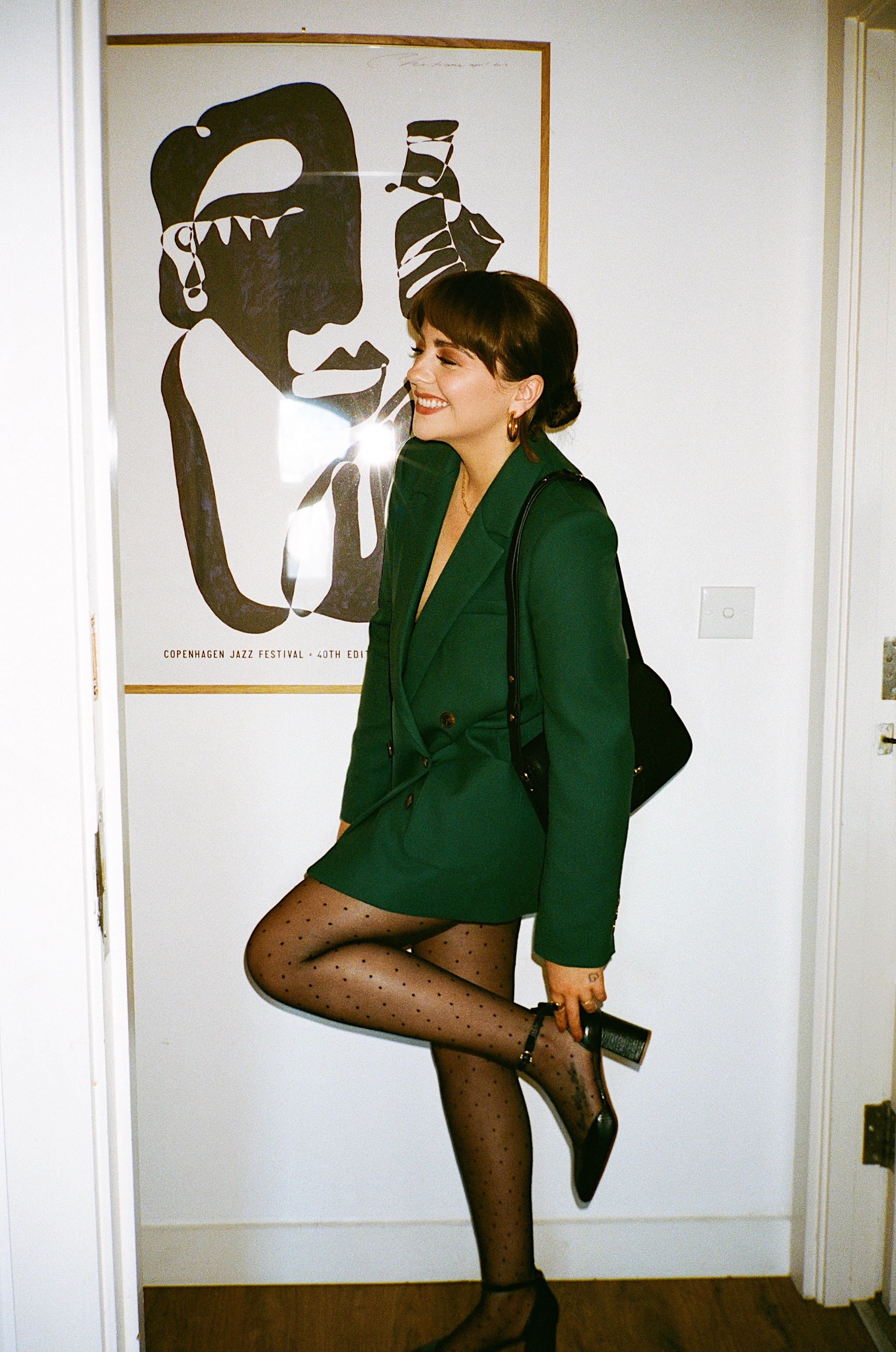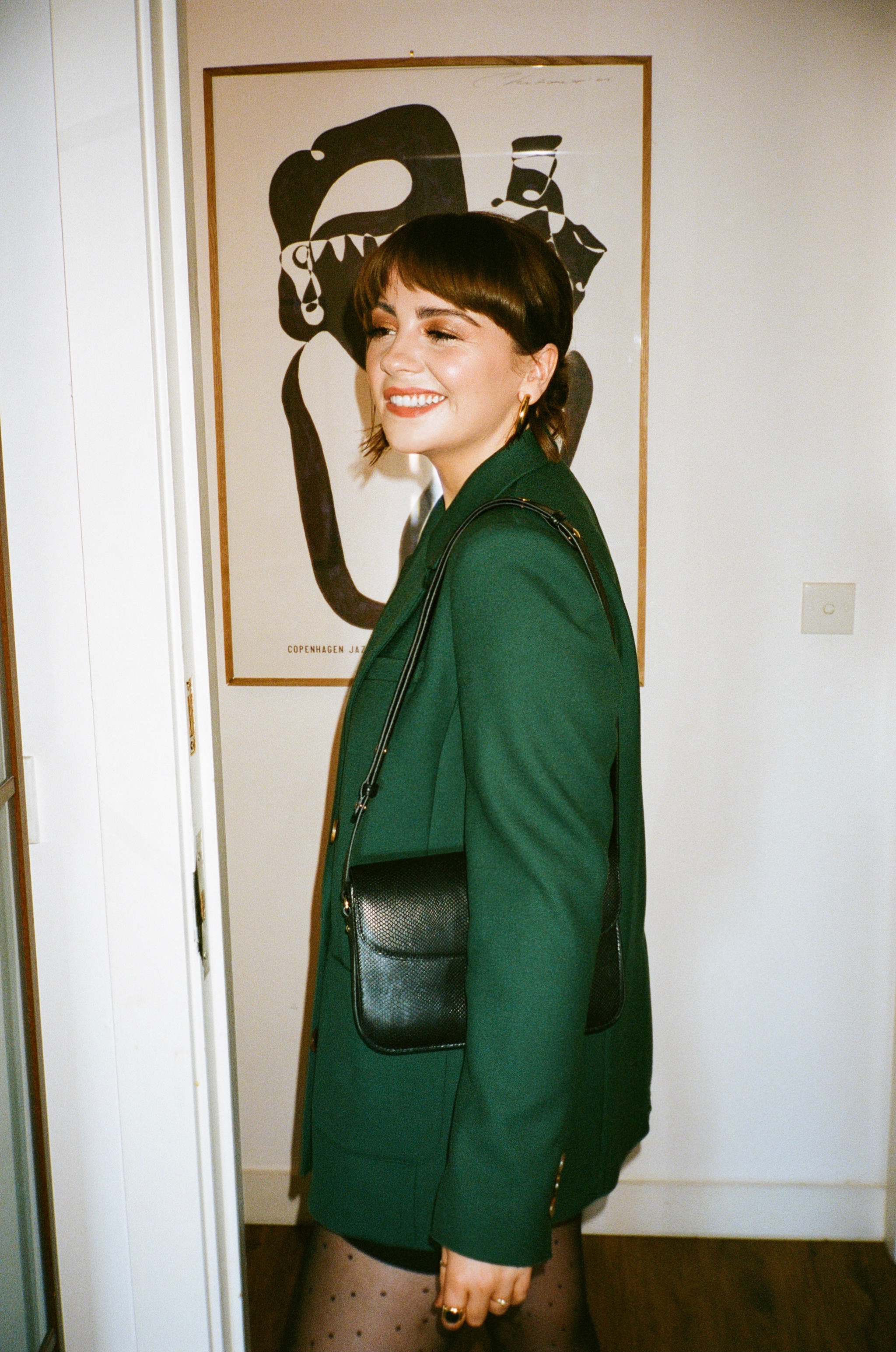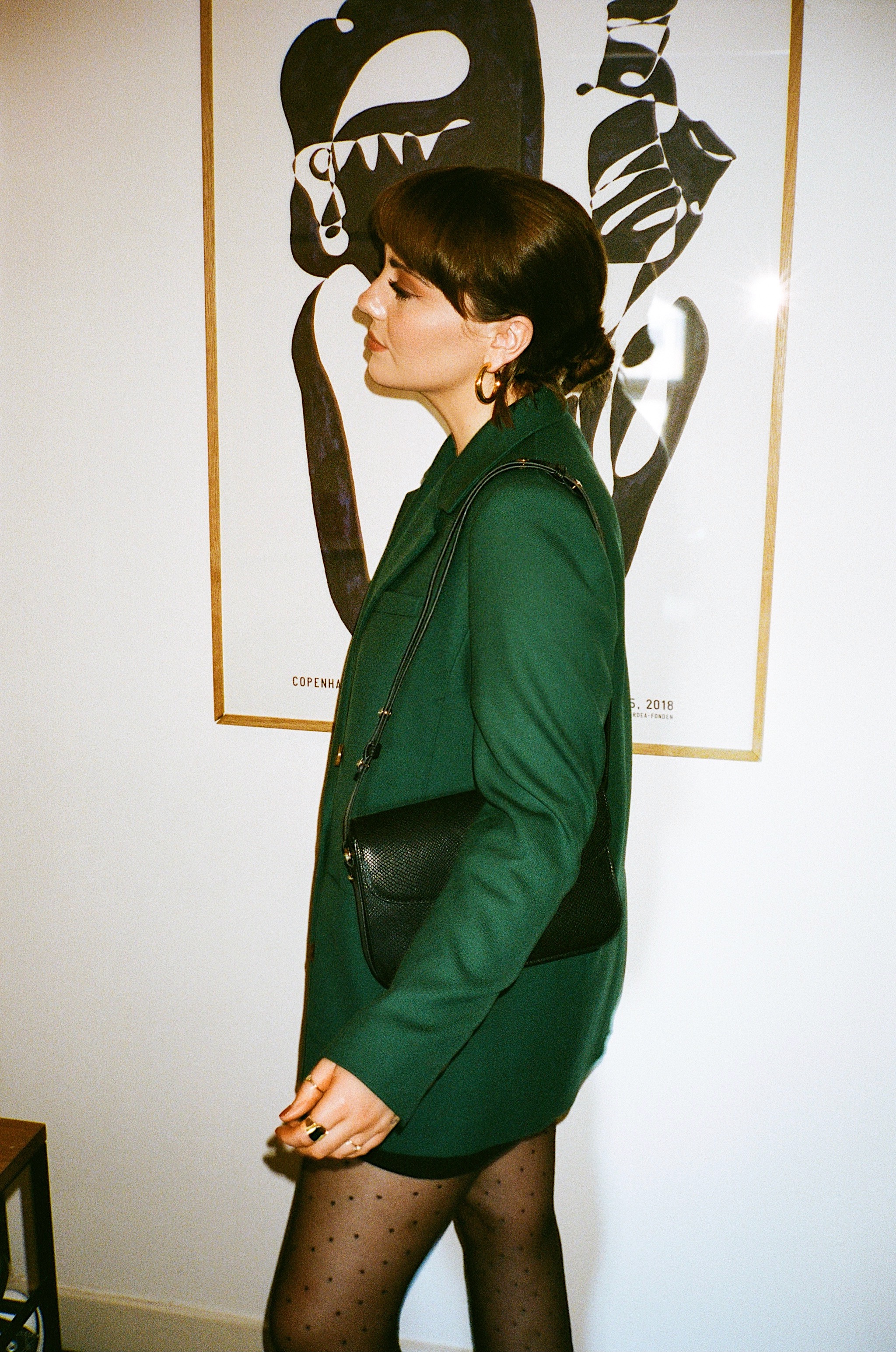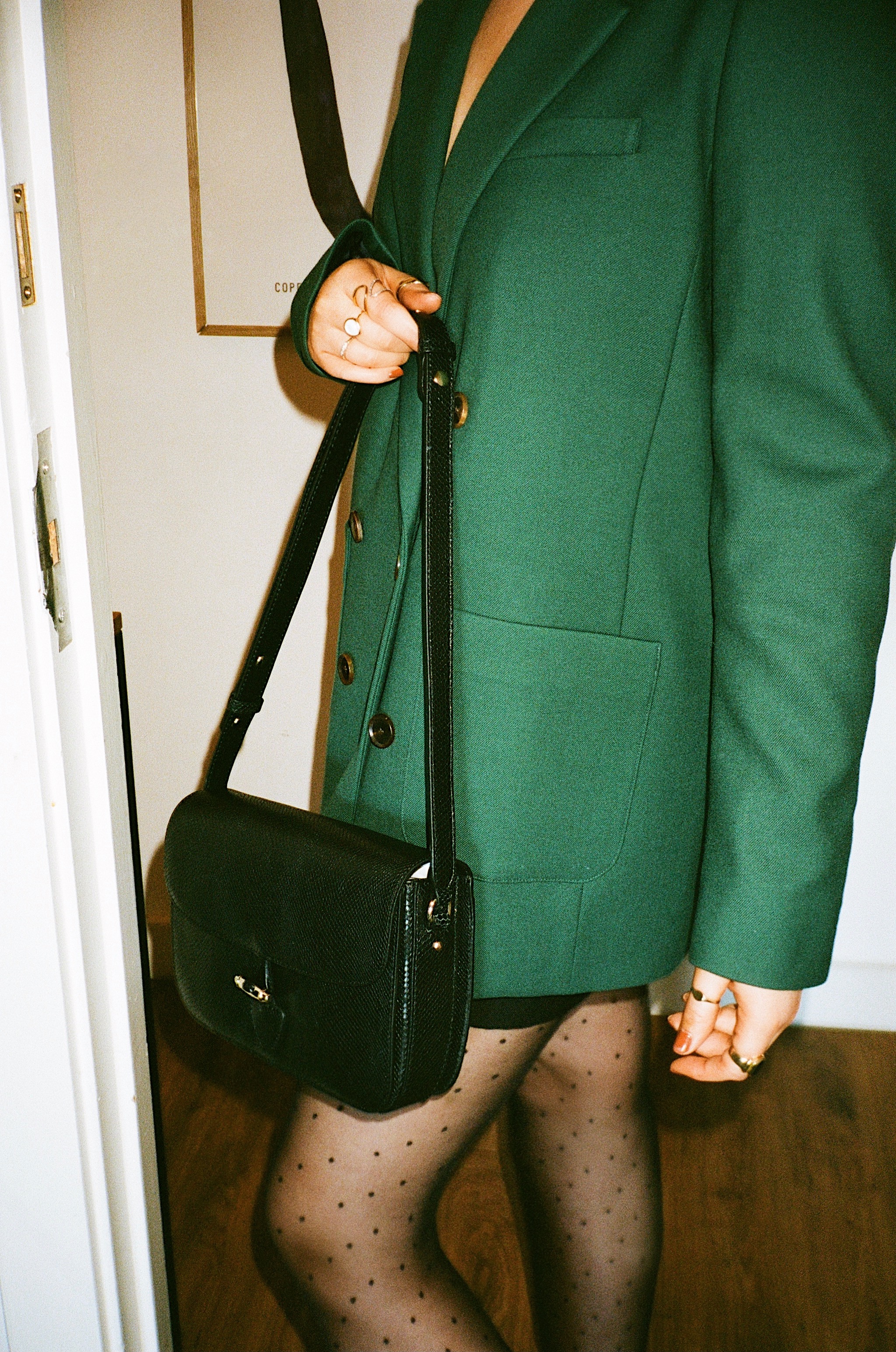 THE TOPS
From statement blouses you can thrown on last minute with your favourite pair of jeans, to cosy knitwear that won't look out of place whether it's a fancy festive occasion or your local Christmas pub quiz…
 


                
                


                    
                    
                


            
---
THE DRESSES
For what would December be without the streets adorned with people wearing fancy dresses? From staple slip dresses you can layer, to satin gingham gowns & those backless pieces for a little festive drama… 

                
                


                    
                    
                


            
---
THE ACCESSORIES
Black tights with contrasting gold heels, pearl drop earrings and impractical but beautiful bags…
 


                
                


                    
                    
                


            
---
THE SHOES
A pair of festive season appropriate shoes to suit every mood/occasion! Whether it's trusty patent stomping boots or barely there gold sandals teamed with opaque black tights… 

                
                


                    
                    
                


            
I hope this post was helpful if you're a little stuck for outfit inspiration… 
Happy Holidays! 
---
Photographs taken on film, Contax T2 with Portra 400
(Full outfit c/o – Sézane from a recent paid partnership – all pieces linked below!)
Green blazer | Polka dot tights | Black heels | Gold loop earrings | Black Bag