Few things bring me more joy than discovering wonderful new places to source vintage online! Especially since not being able to visit my favourite local places or travel anywhere inspiring – I feel as though my online vintage radar has been heightened dramatically and I've stumbled across some real gems over the course of the past twelve months. I thought I'd share a couple of my current favourites with you in todays post as I happen to be wearing pieces from both brands in the below film snaps…
As of this week, most non essential retail here in the UK has opened back up! A little reminder to shop small where possible and consider supporting any local businesses that have now reopened and will have most likely struggled to stay afloat throughout the pandemic – I'll definitely be picking up some vintage treasure from my favourite vintage destinations IRL as soon as possible…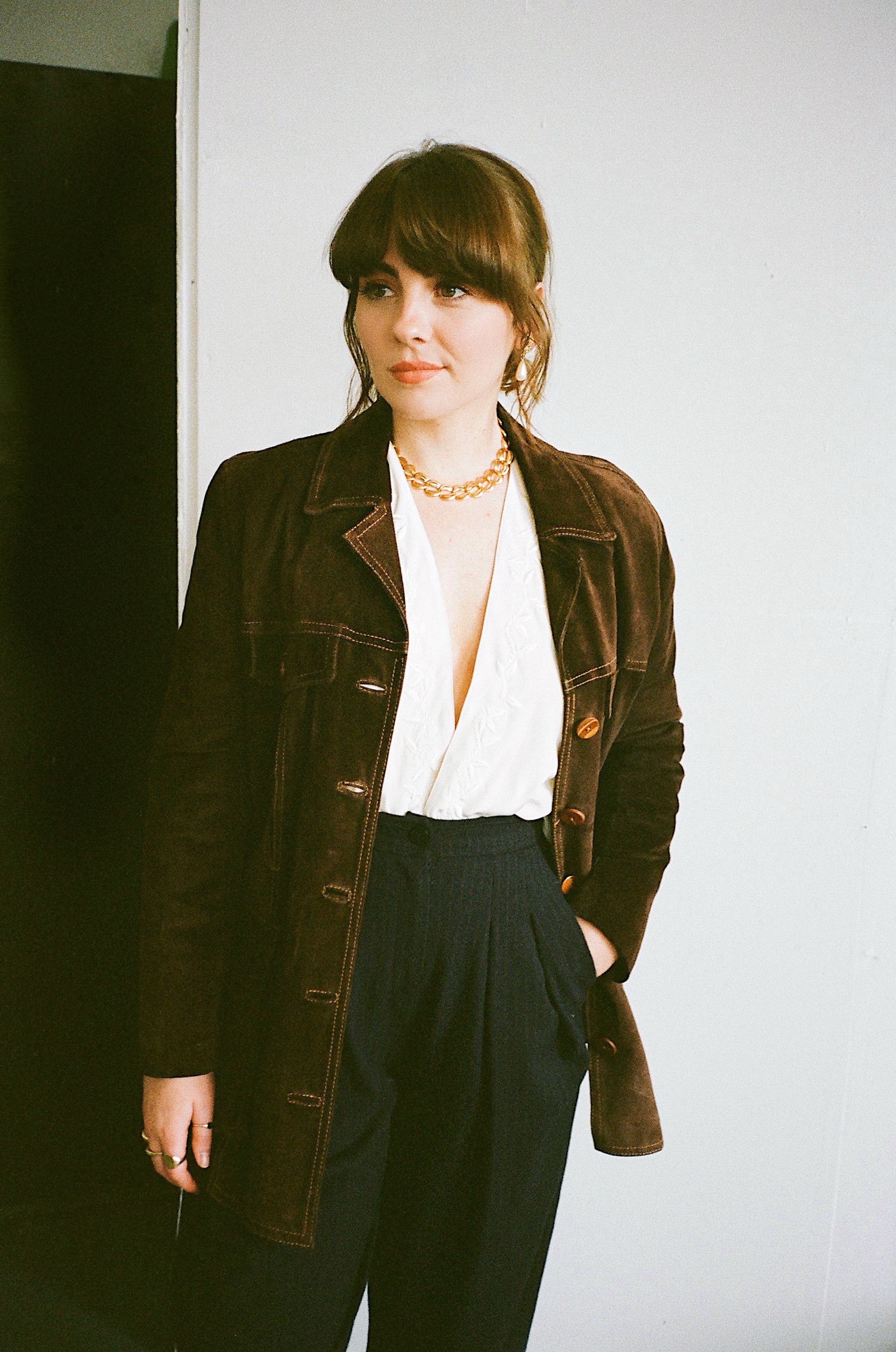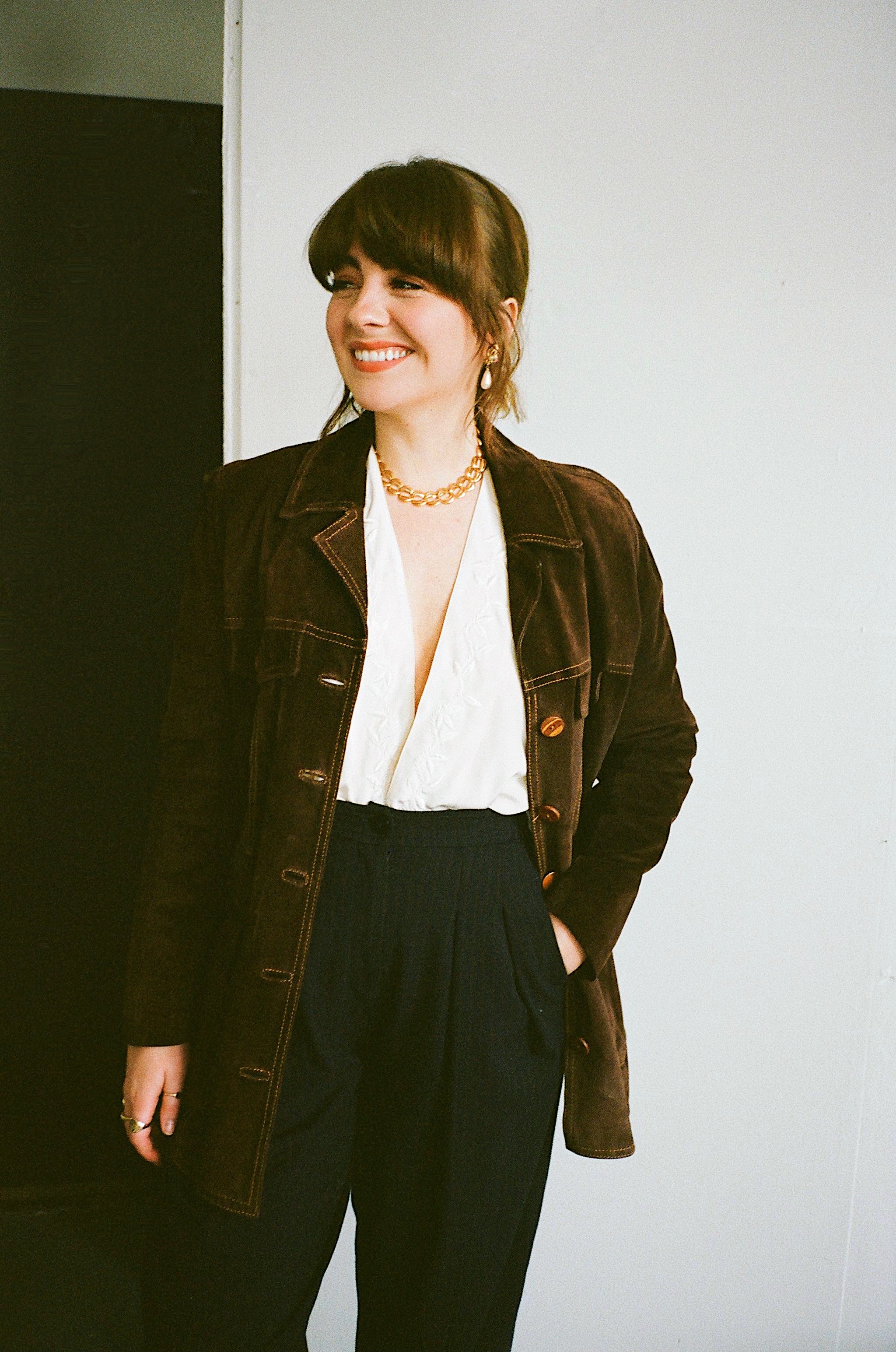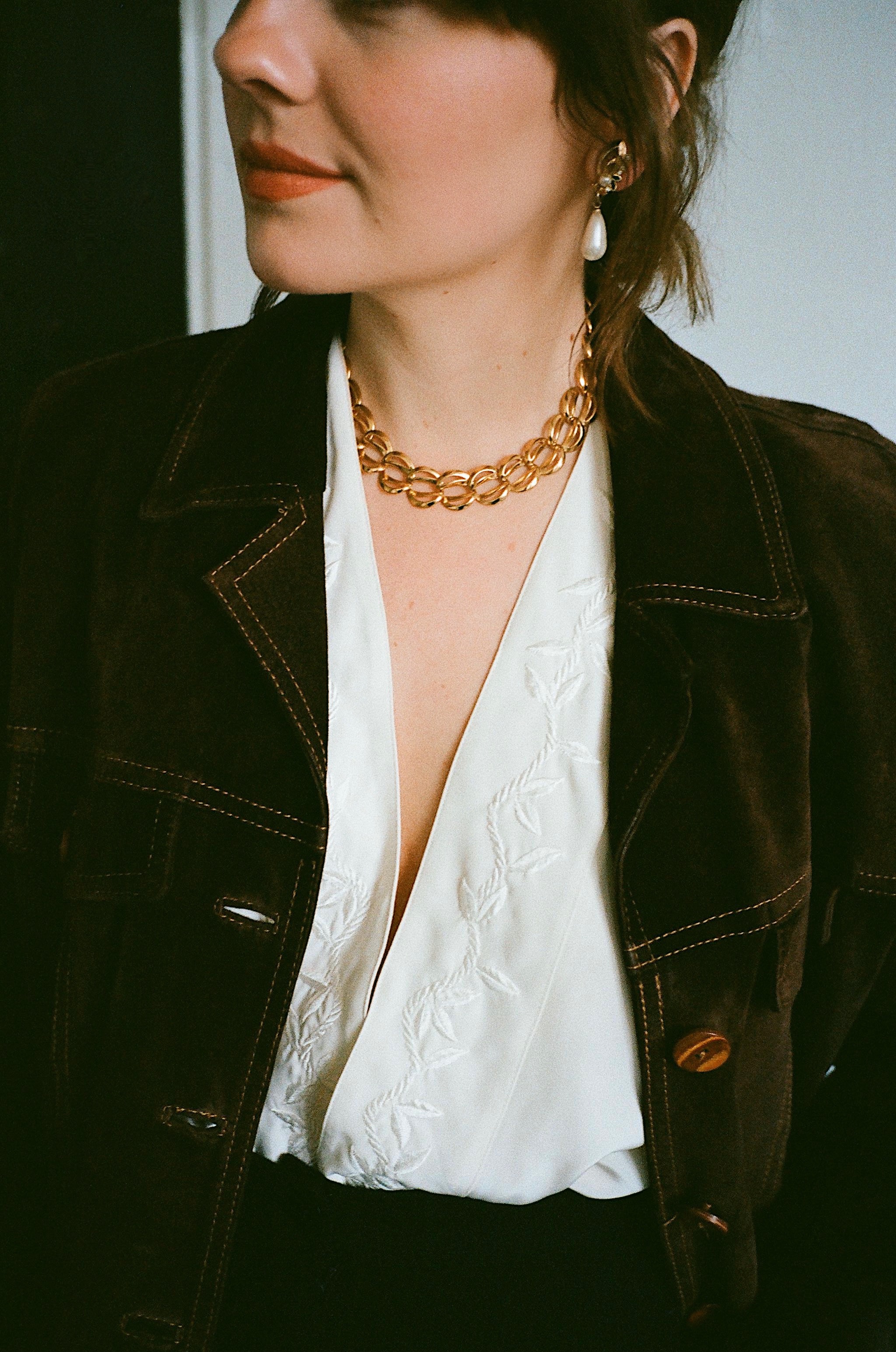 Firstly, I wanted to mention Serendipity Vintage Dreamer which is where this glorious brown suede jacket came from! Serendipity Vintage are a stunning Amsterdam based boutique with some of the most classic pieces I've ever come across. From statement outerwear to those more luxury secondhand designer pieces – everything is up-cycled and brought back to life in their beautiful studio (which I can't wait to visit one day)…
I absolutely love Amsterdam and it's such a great city to go shopping in! There's so many cool boutiques and cafes to be found alongside the canals and it also happens to be a great location for vintage shopping. I've been quite a few times now but it's one of those places (much like Paris) that just seems to get better with every visit…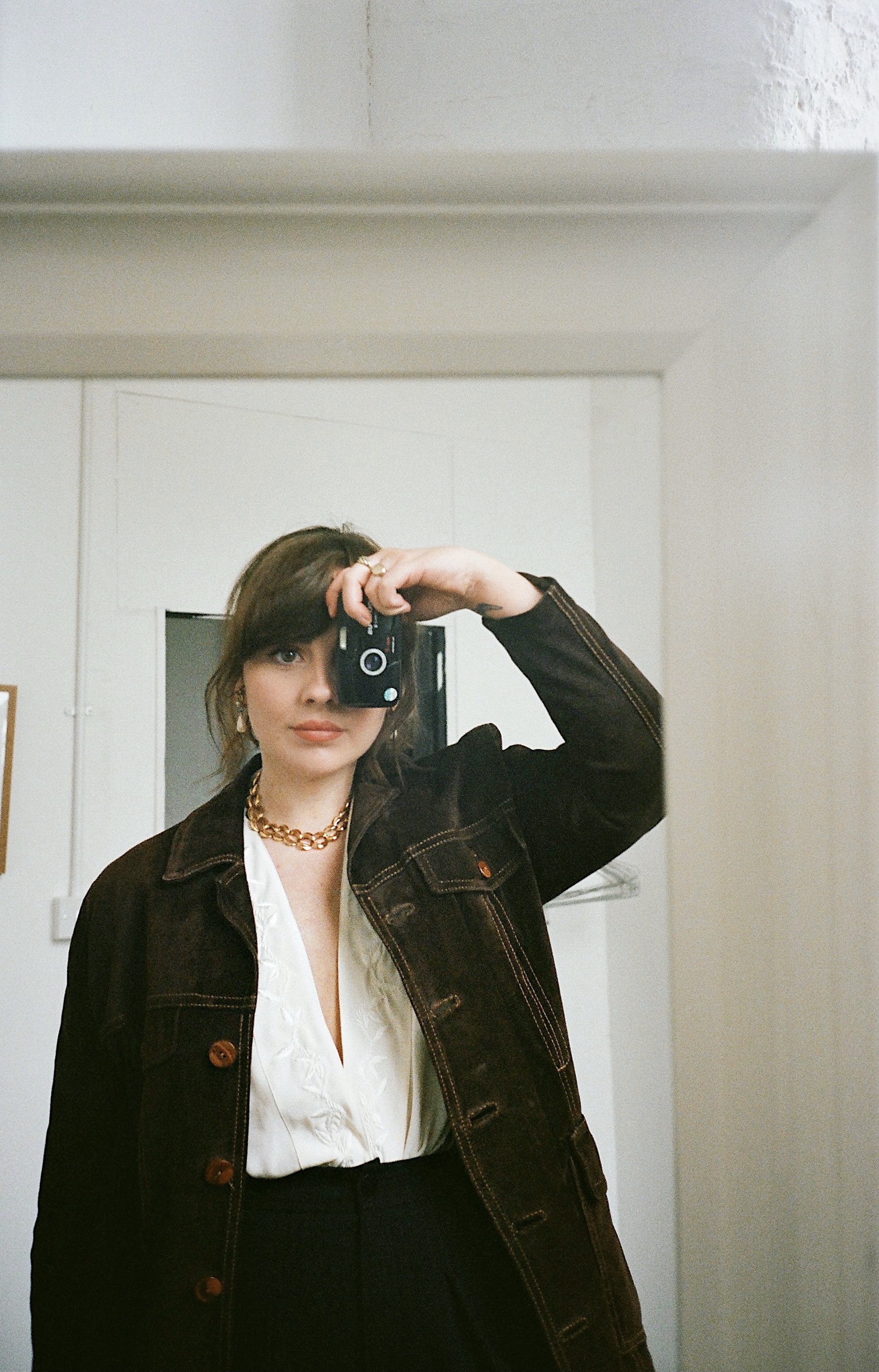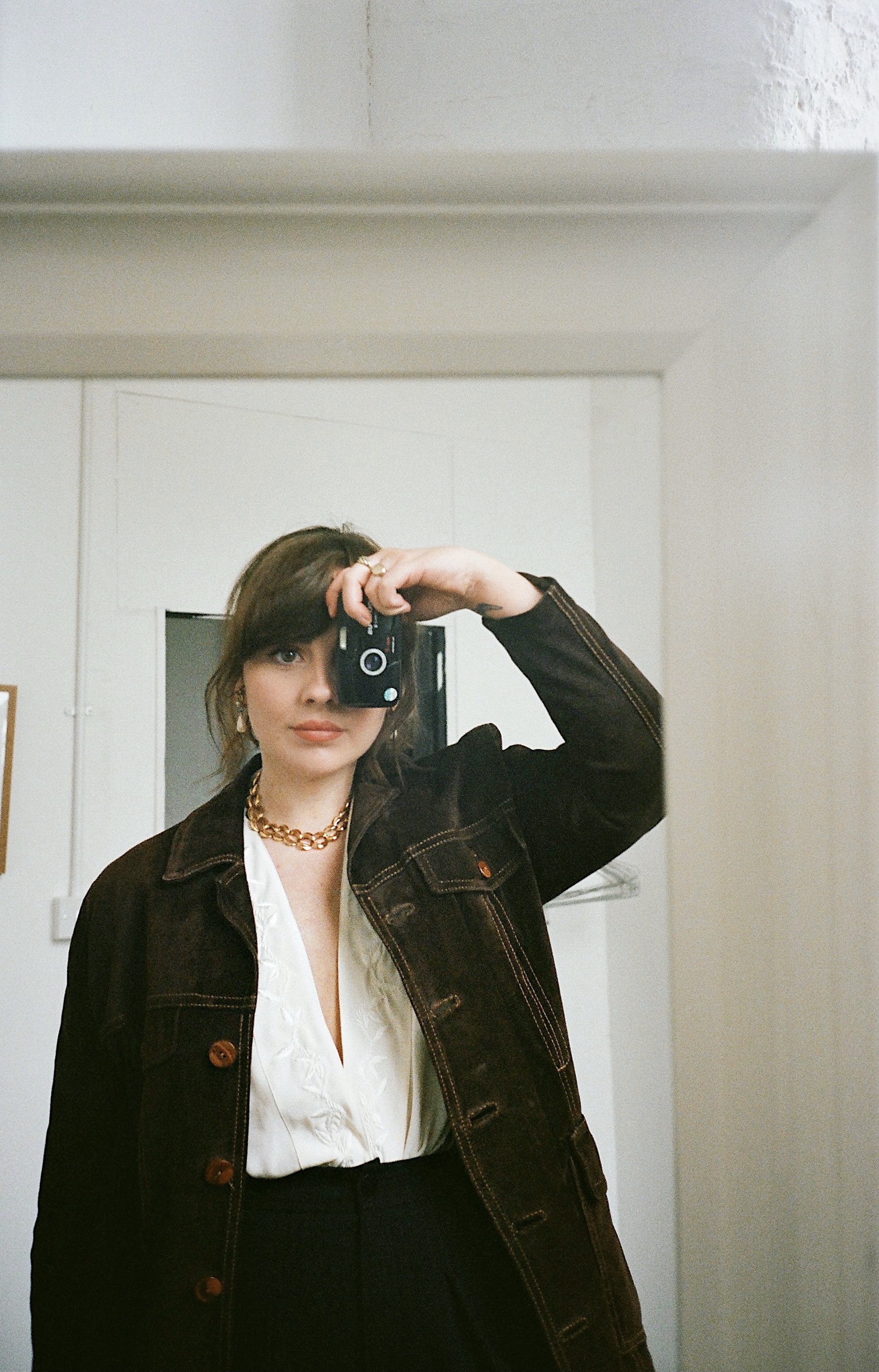 I also wanted to give Girl Of Mars Vintage a special mention because not only do they have a lovely vintage store, they have also just launched a vintage jewellery brand: By Gom.
They kindly sent me this chunky gold choker necklace which I've been wearing with pretty much everything lately. It's such a beautiful vintage piece and something that's easy to throw on but truly elevates any simple outfit. I'm so so pleased with it and they have tonnes of similar ones if you're after something in this specific style – such a great one to wear with low cut blouses or shirts now that the weather is a bit warmer! They are also launching rings very soon (this week I believe) so keep your eyes peeled for that because they look spectacular from what I've seen over on their Instagram feed…
Last but not least! I created a few guides over on Instagram recently and I've posted one that includes a round up of my all time favourite places to source vintage online. You can find it here if you're interested – I really hope it will be useful for any vintage lovers out there & do let me know if there's any other vintage style guides you'd like me to create. It was really fun to put together so I'm definitely up for doing more of them!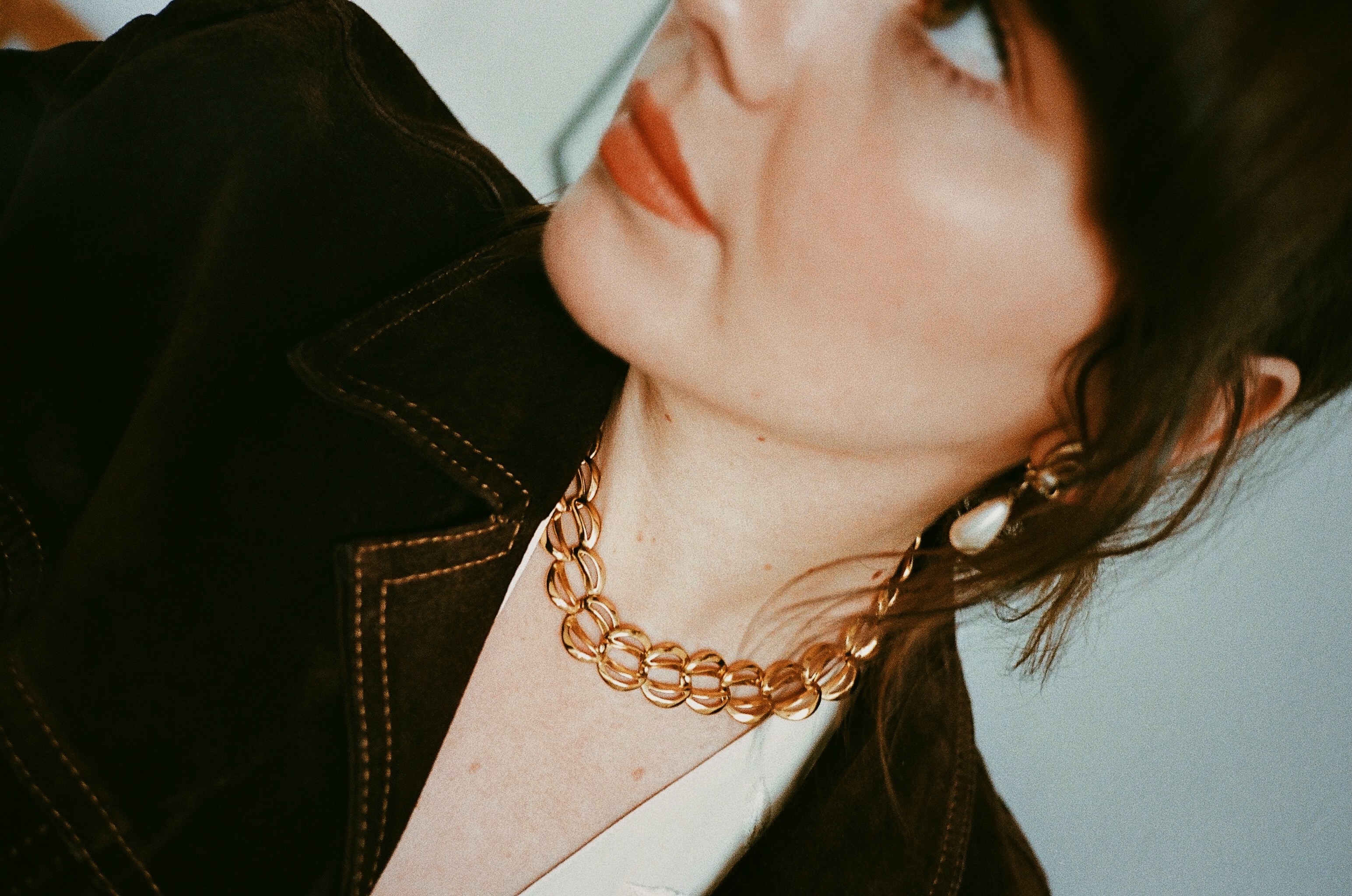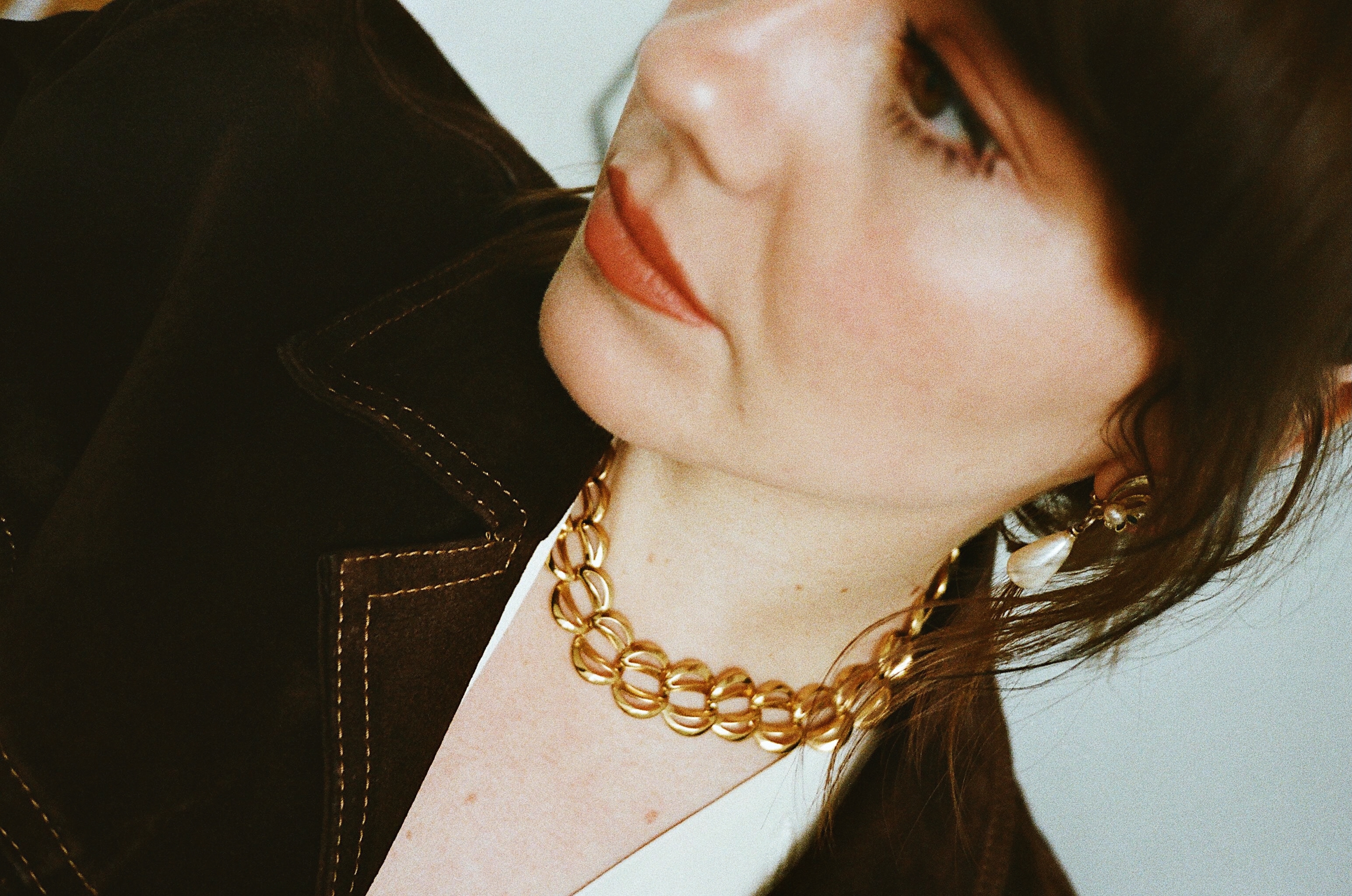 ---
Photographs taken on film
Vintage Jacket c/o – Serendipity Vintage, Blouse c/o – Mad Seventies, Necklace c/o – By Gom, Earrings – Imparfaite