It feels so strange to have an outfit to post on here after a long hiatus of writing about my clothes! This blog space has always been made up of a mixture of things I'm interested in, but boyyy does it feel comforting to be sitting down to write about a simple spring look…
I shot these images in an isolated part of a little park right by my flat – it took a grand total of five minutes and I love how they turned out. I've really not been that excited about clothes over the past couple of months, so it felt nice to get dressed in an outfit I would typically wear at this time of year, and to just stroll through the park for a bit of familiar normality! I'm lucky that there's lots of green areas surrounding my flat, so I feel extremely grateful that I've been able to get out for some fresh air, without the intensity of living in a city centre.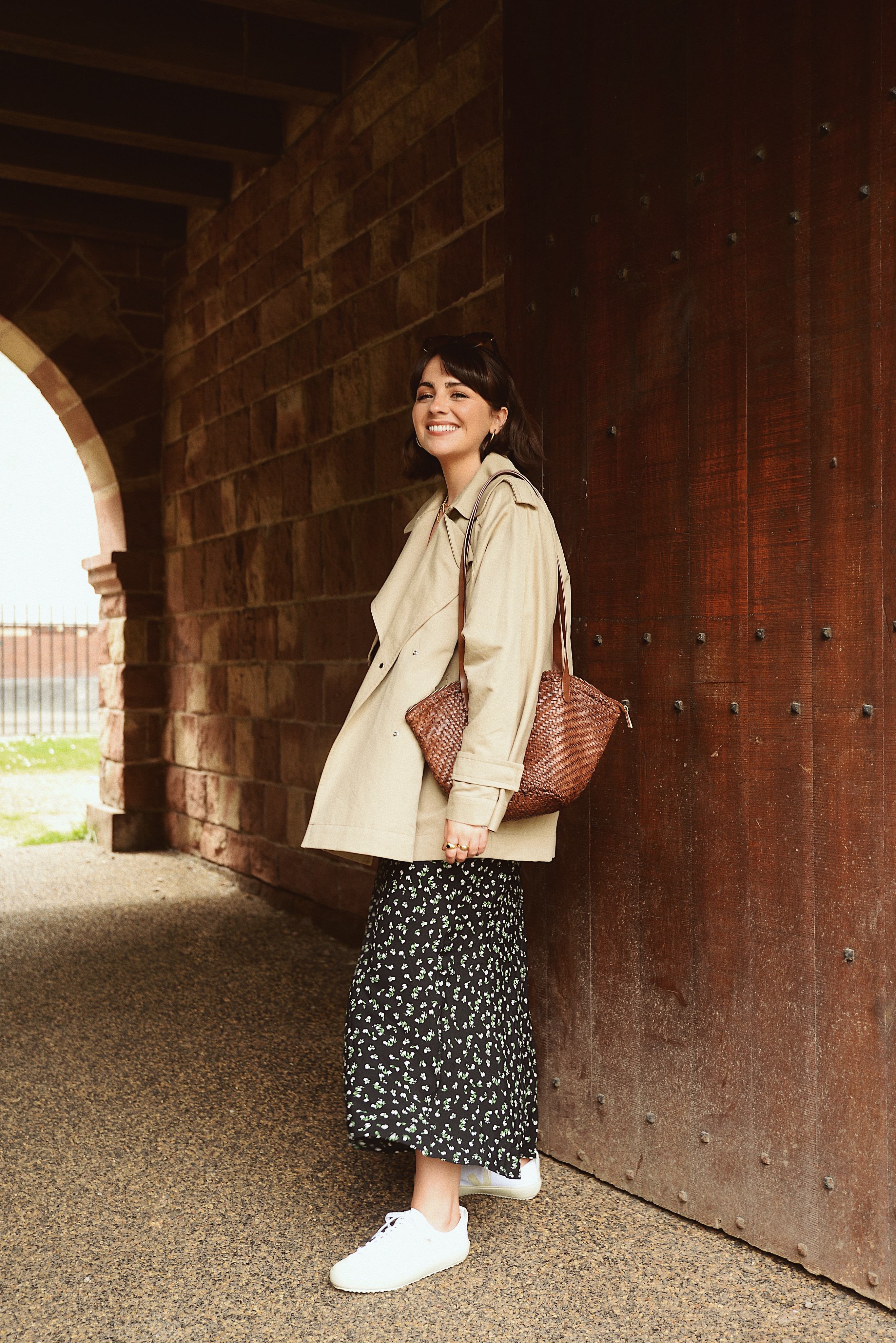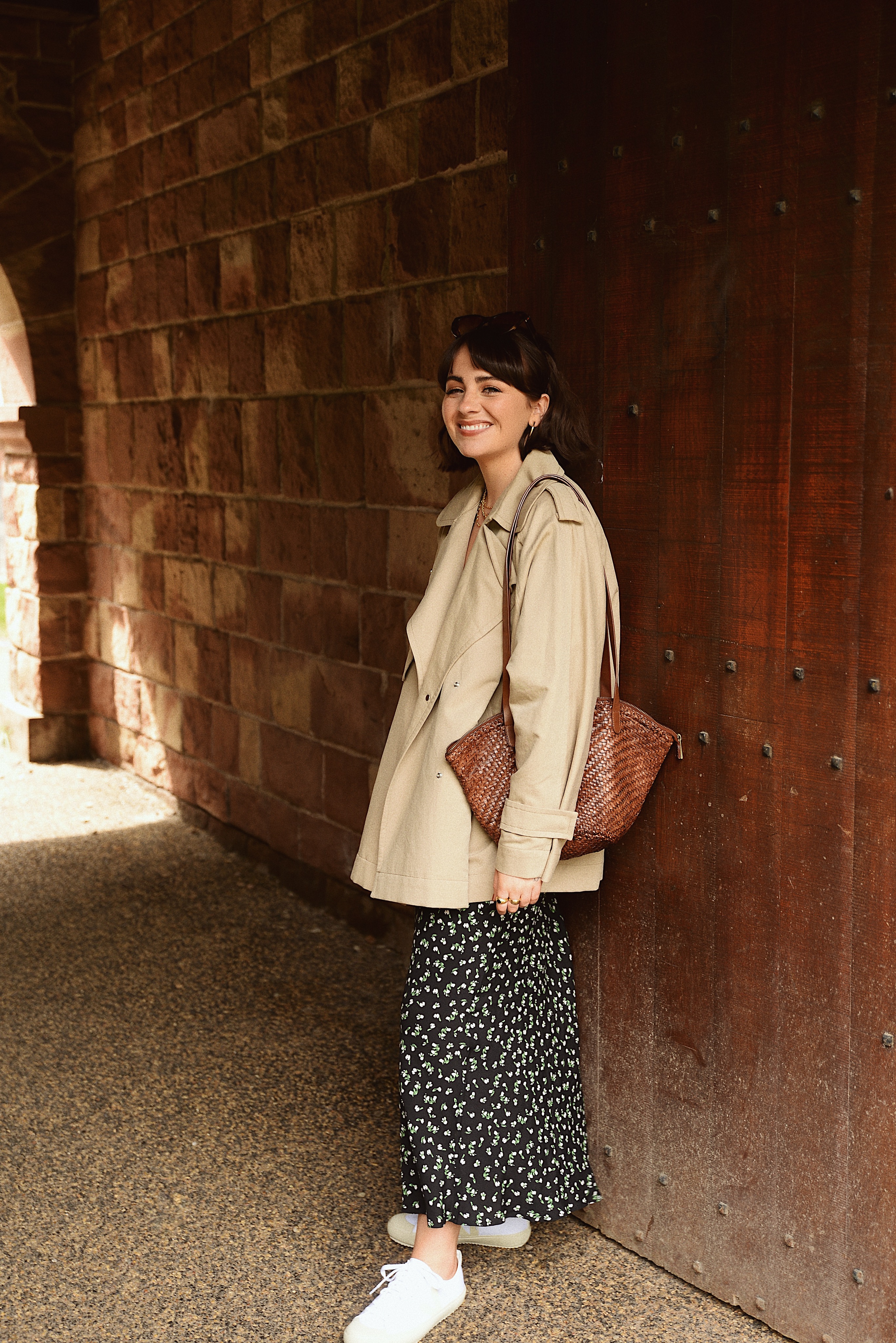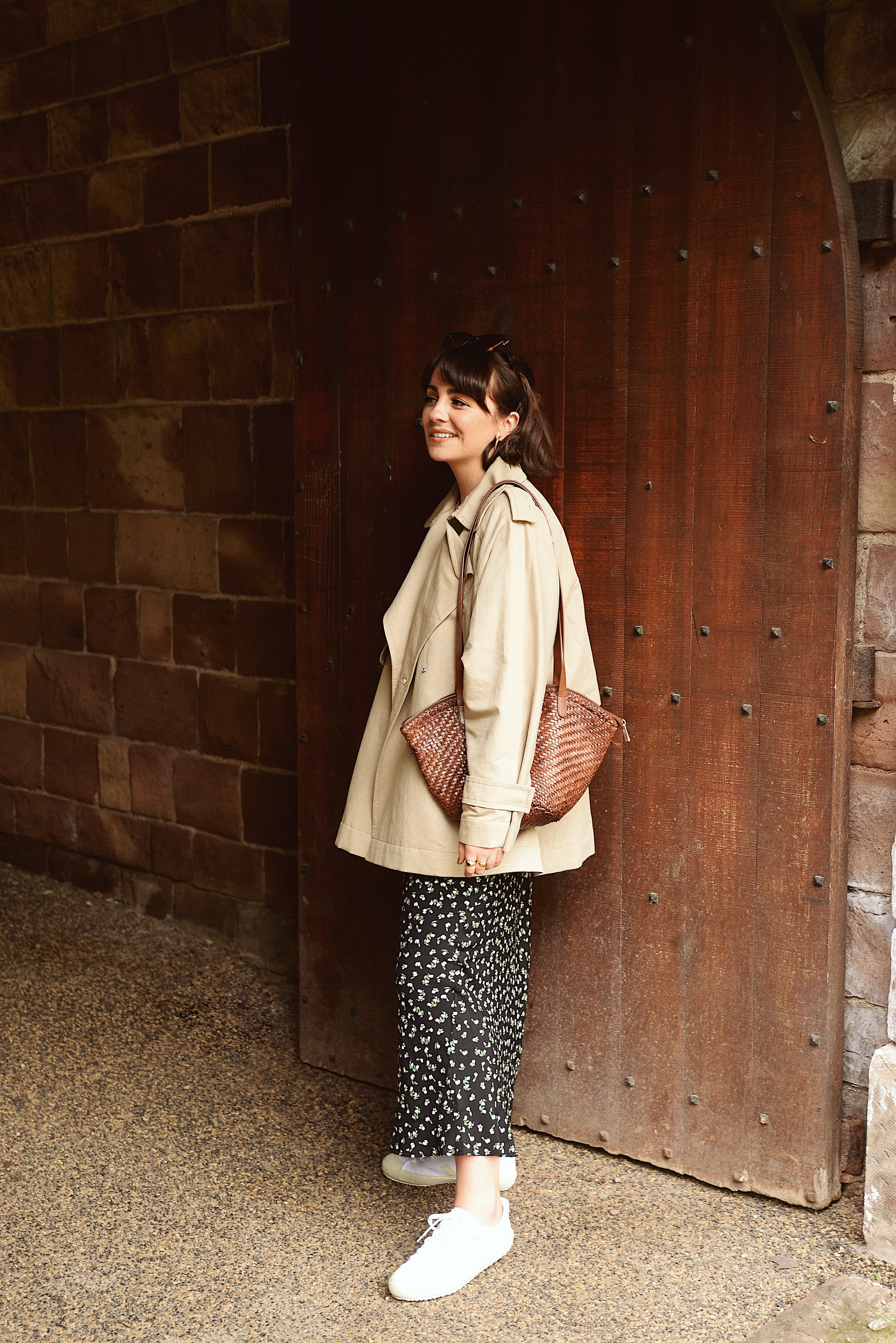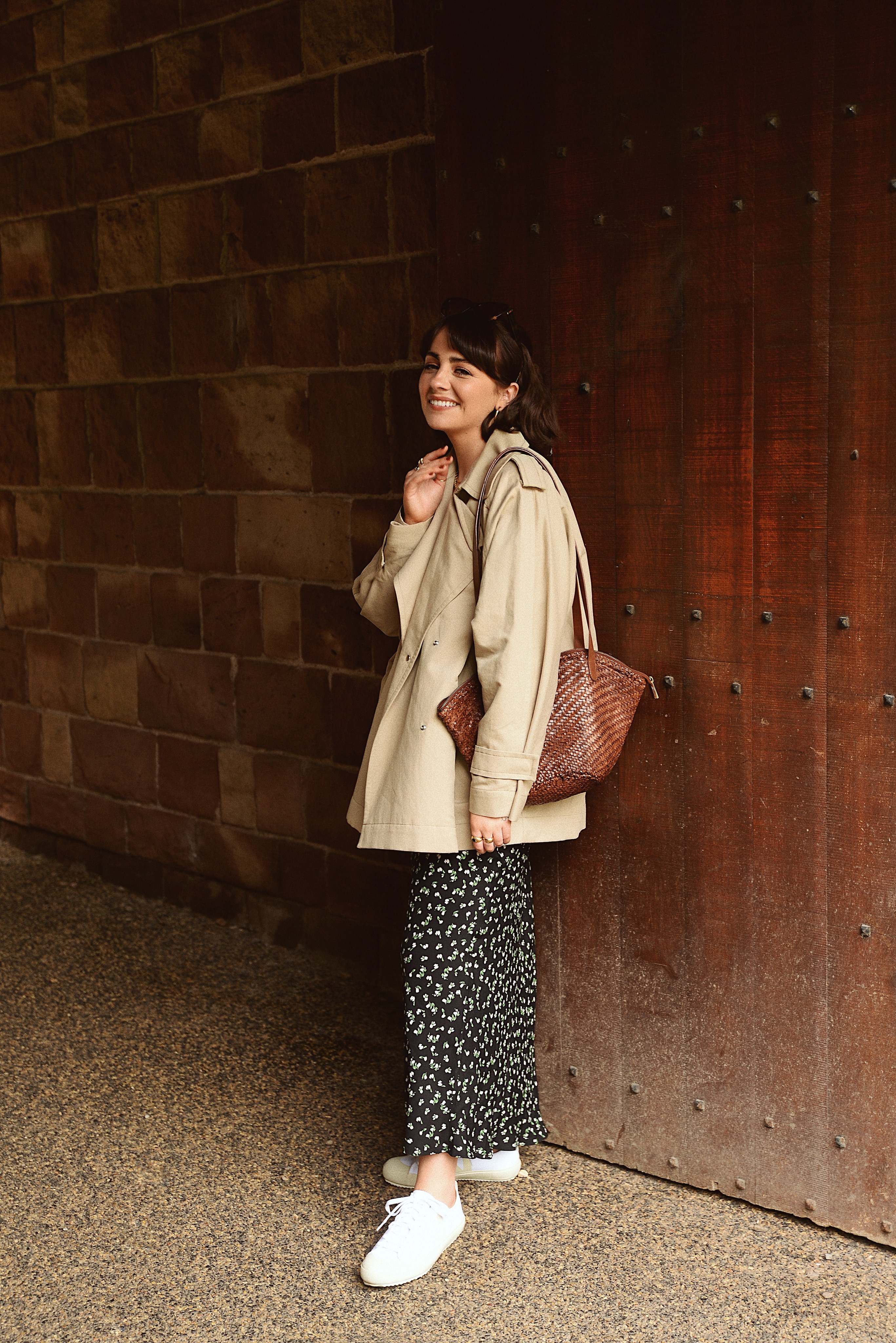 I've also been dying to wear this Arket trench jacket that I bought weeks ago and it's barely had it's chance to shine (I've been living in loungewear most days like any sensible person). I rarely impulse buy these days but I snapped it up as soon as I saw it online – the cut/shape of the design is so elegant and flattering for this time of year. I've also never really seen a piece like this that hasn't been designer! It's just so so beautiful and it really goes with all of the outfit combinations I'd wear for a usual spring/summers day in the city… 
I also love how it looks with tailored trousers, sandals, and just a simple T-shirt or blouse tucked in – such a timeless piece and there's really no need for any other spring/summer jackets in my wardrobe now that I have this one! It seems to be sold out online at the moment but Arket are great for bringing things back so I'd definitely keep an eye out. I've also linked some similar options below as always.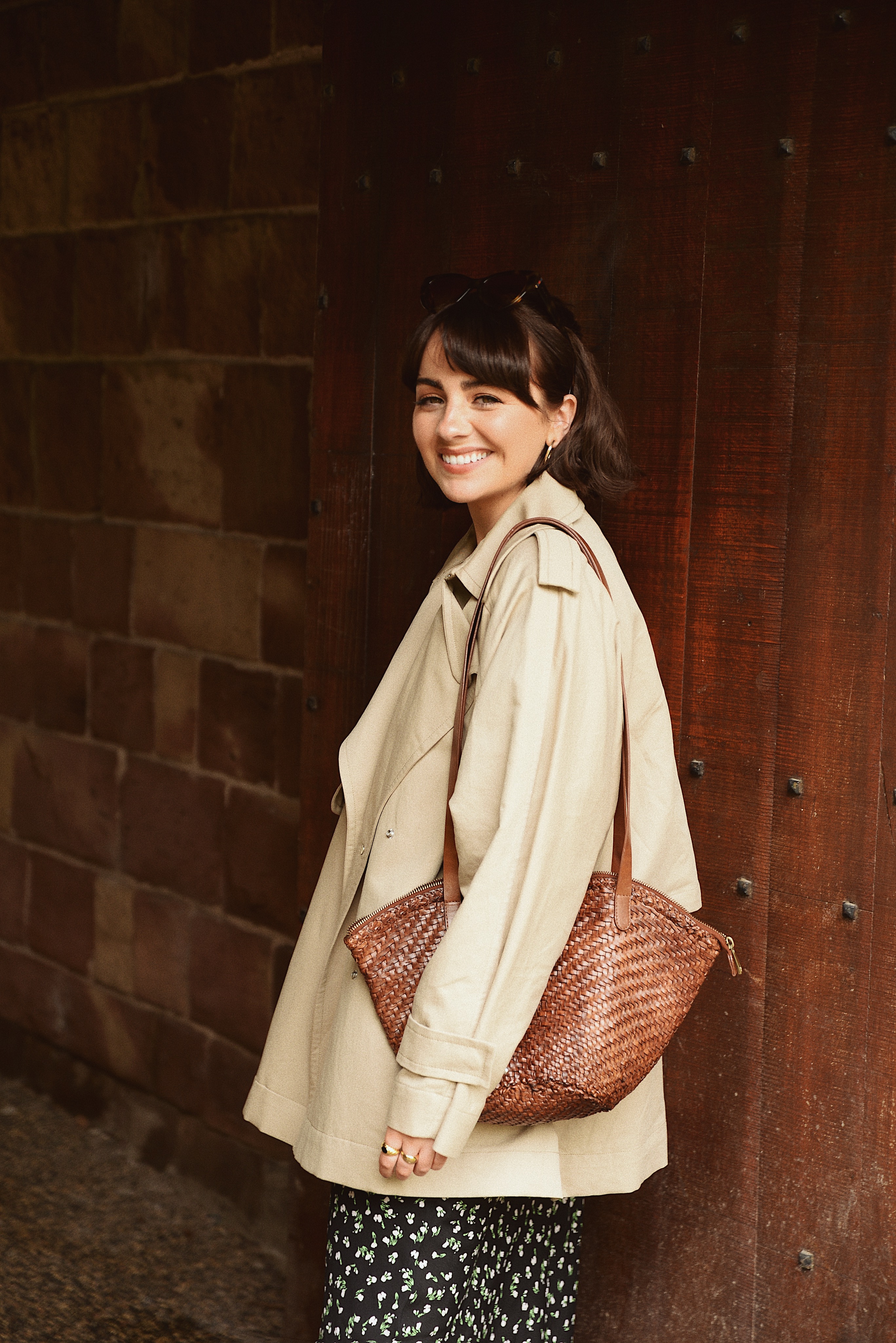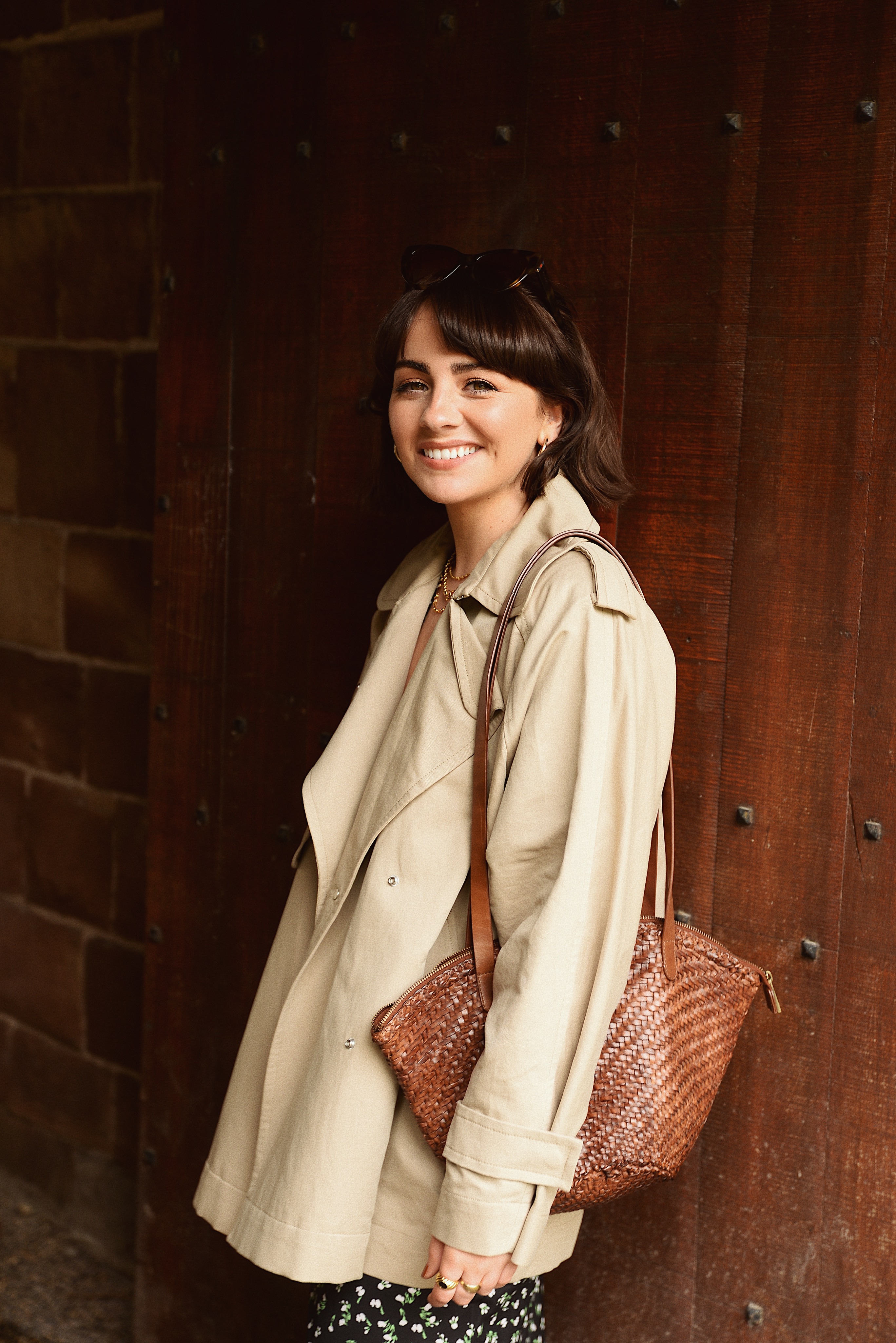 I also wanted to chat a little bit about this Rixo dress – you can't see much of it here unfortunately, but I promise it's a beauty! I'm sure you'll see more of it over on Instagram in the coming weeks, but it's just a feel good dress and one that you could wear day or night/all year round. I think thats something that Rixo do really well, and I'm very impressed with my first ever purchase from them.
They have so many beautiful prints, patterns and styles of dresses, so there really is something for everyone if you're looking for a wardrobe staple you can wear over and over again. I'm really into how this style of dress looks with simple plimsole shoes, but I'm equally excited to be able to style it with some strappy sandals or black ballet flats for a 'dressier' look. I was meant to attend quite a few weddings this year (which have now sadly been cancelled), but I feel like this dress will be perfect for weddings when they are safe to attend again sometime next year…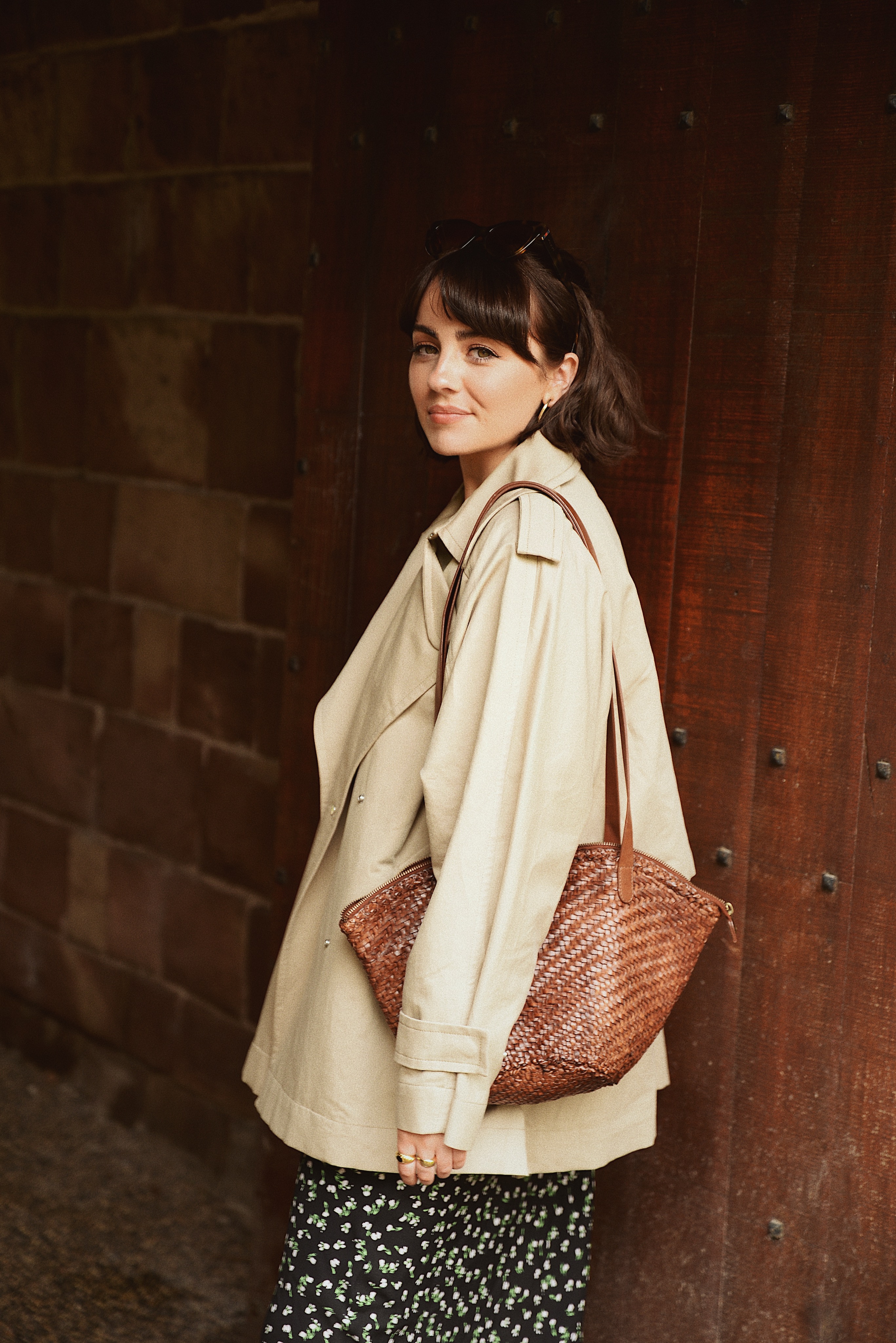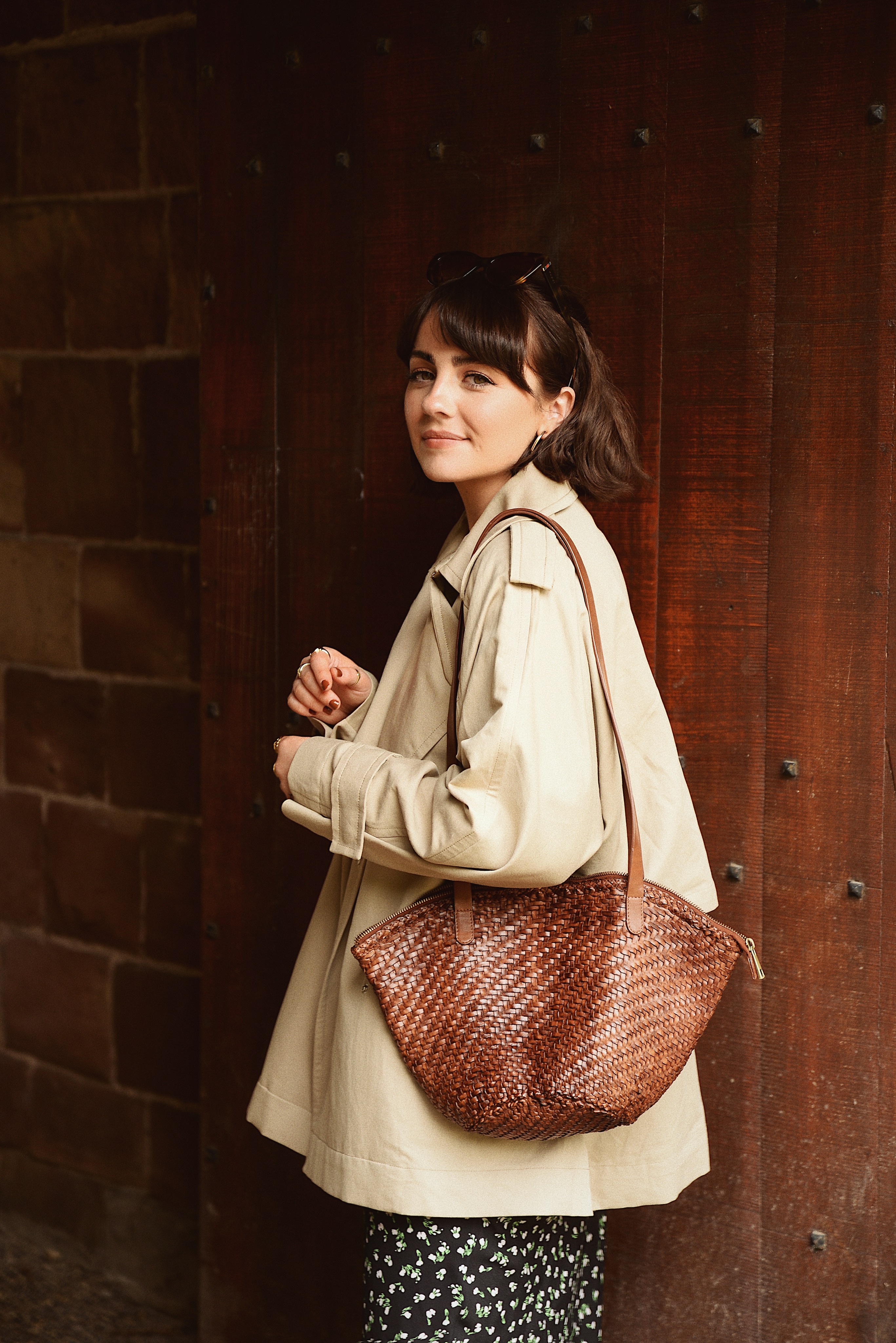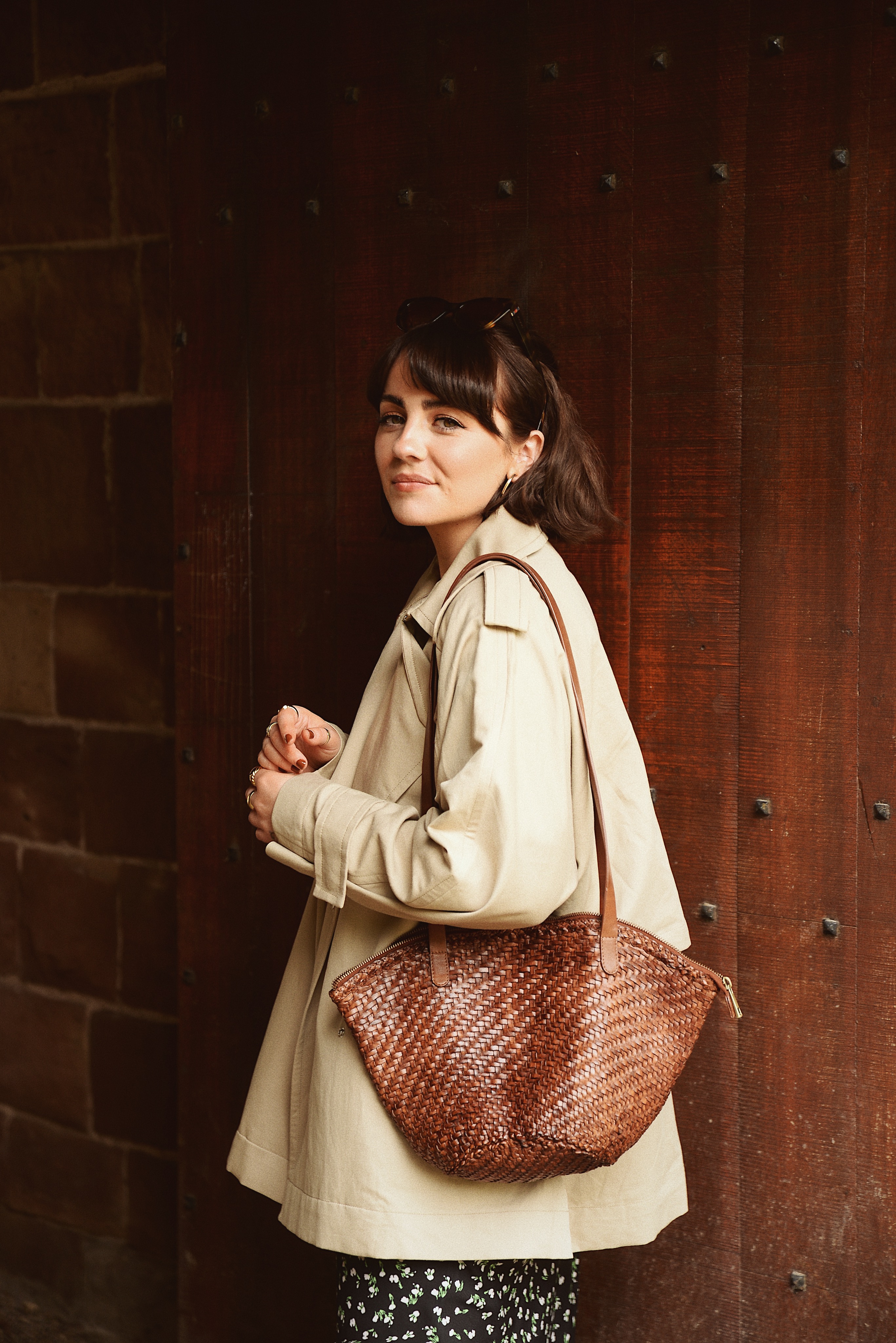 It also feels a bit weird to be carrying a bag again after carrying nothing but my giant tote bag on the way back from picking up grocery essentials. This woven beauty was kindly sent over by St Agni who I'm very much in love with at the moment! They are an Australian slow fashion brand that create the most incredible pieces that are designed to last whilst also looking out for the planet and the people living on it. They are now stocked by Browns Fashion which is very exciting for us UK based lot – I also have their Cecile shirt dress and it's the most beautiful cream linen piece for high summer…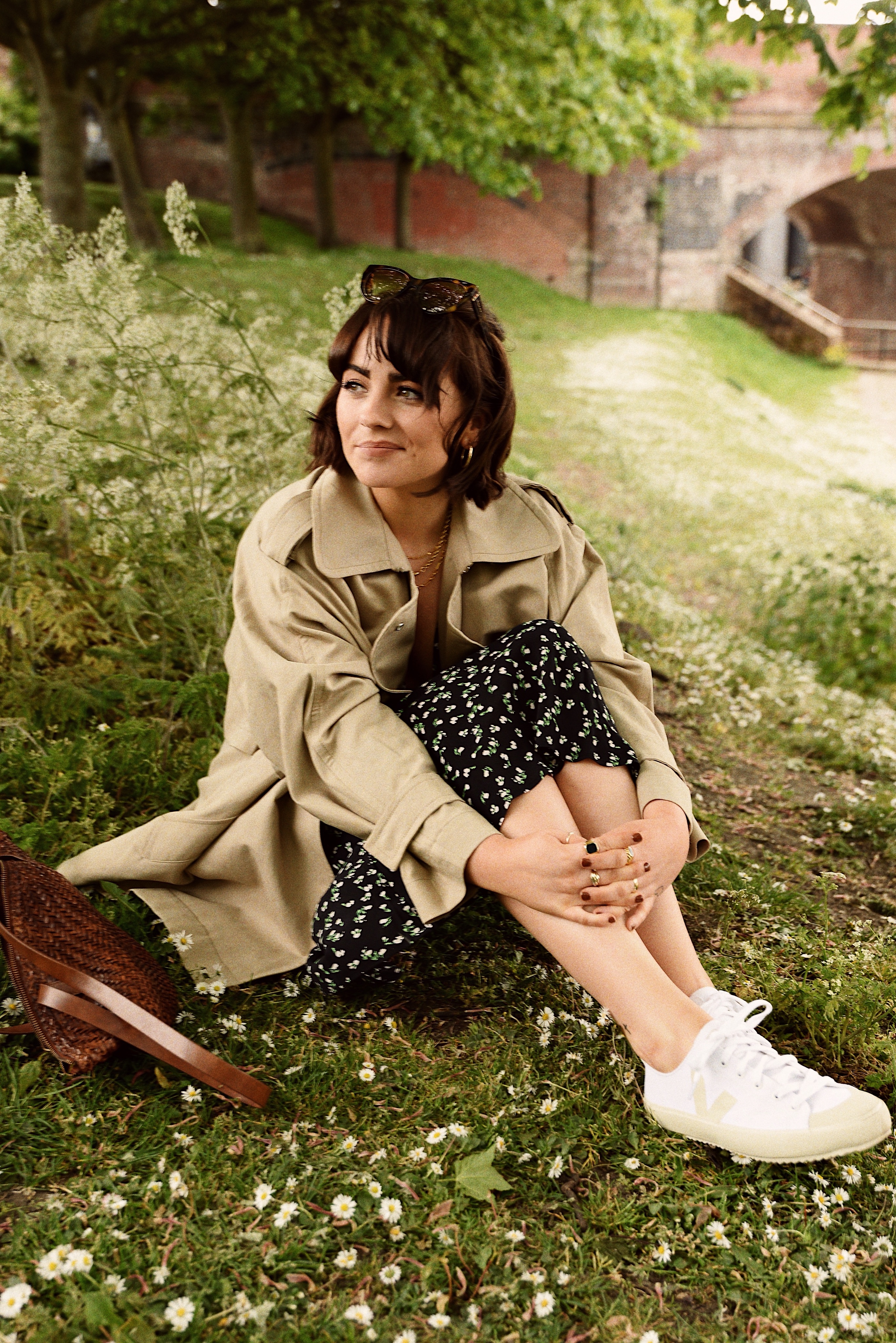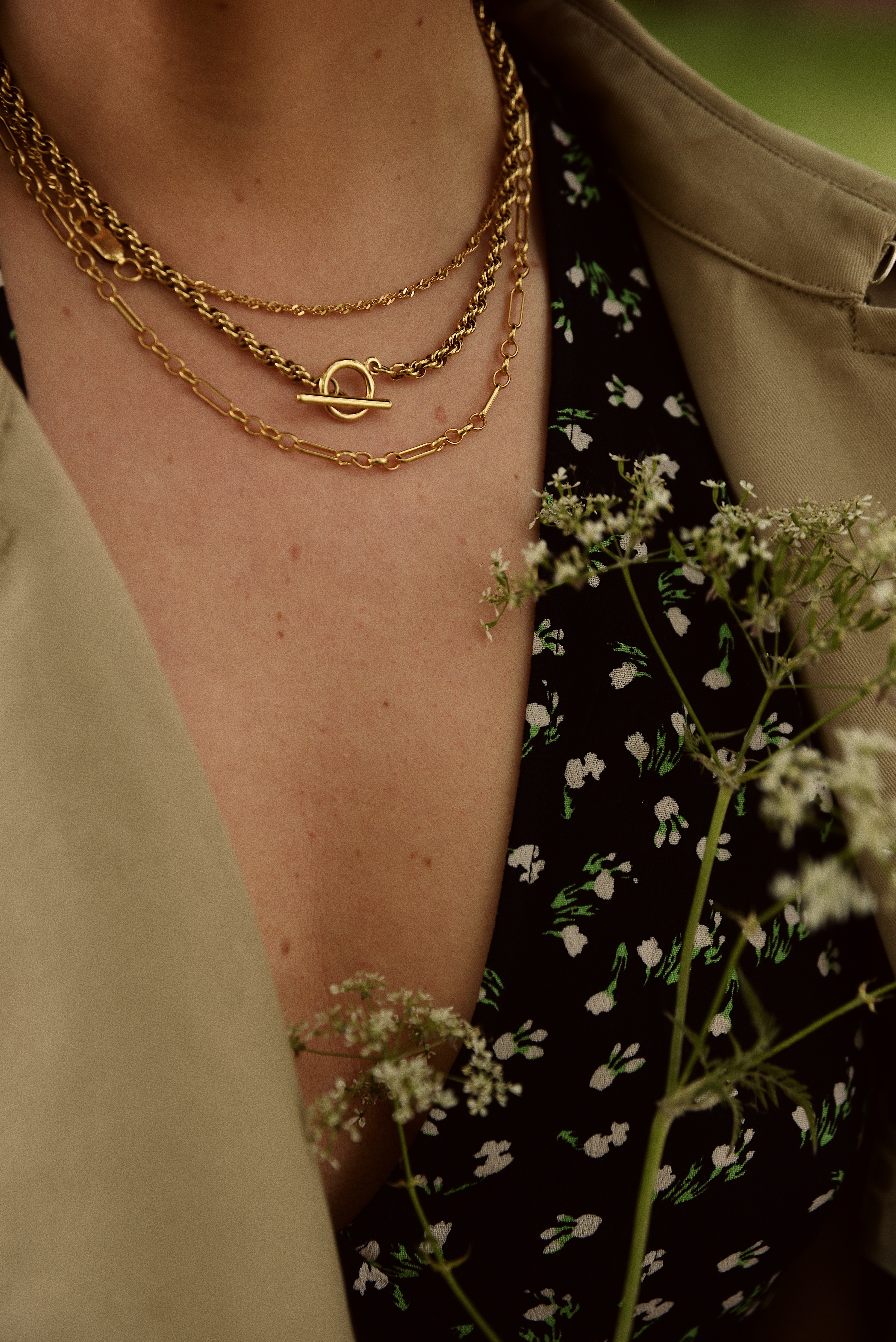 ---
Jacket – Arket (similar here),Floral Dress – Rixo, Shoes – Veja via And Other Stories, Bag c/o – St Agni
SHOP THE LOOK