I recently got this printed shirt via Arket and I'm absolutely smitten with it – it has such a retro feel to it and reminds me of something my Grandad might have worn on holiday! Shirts like this are always a winner for the warmer months but I've noticed they seem to be having a real renaissance at the moment so I thought I'd talk you through how I've been styling this particular piece as well as linking to some of my favourites available online…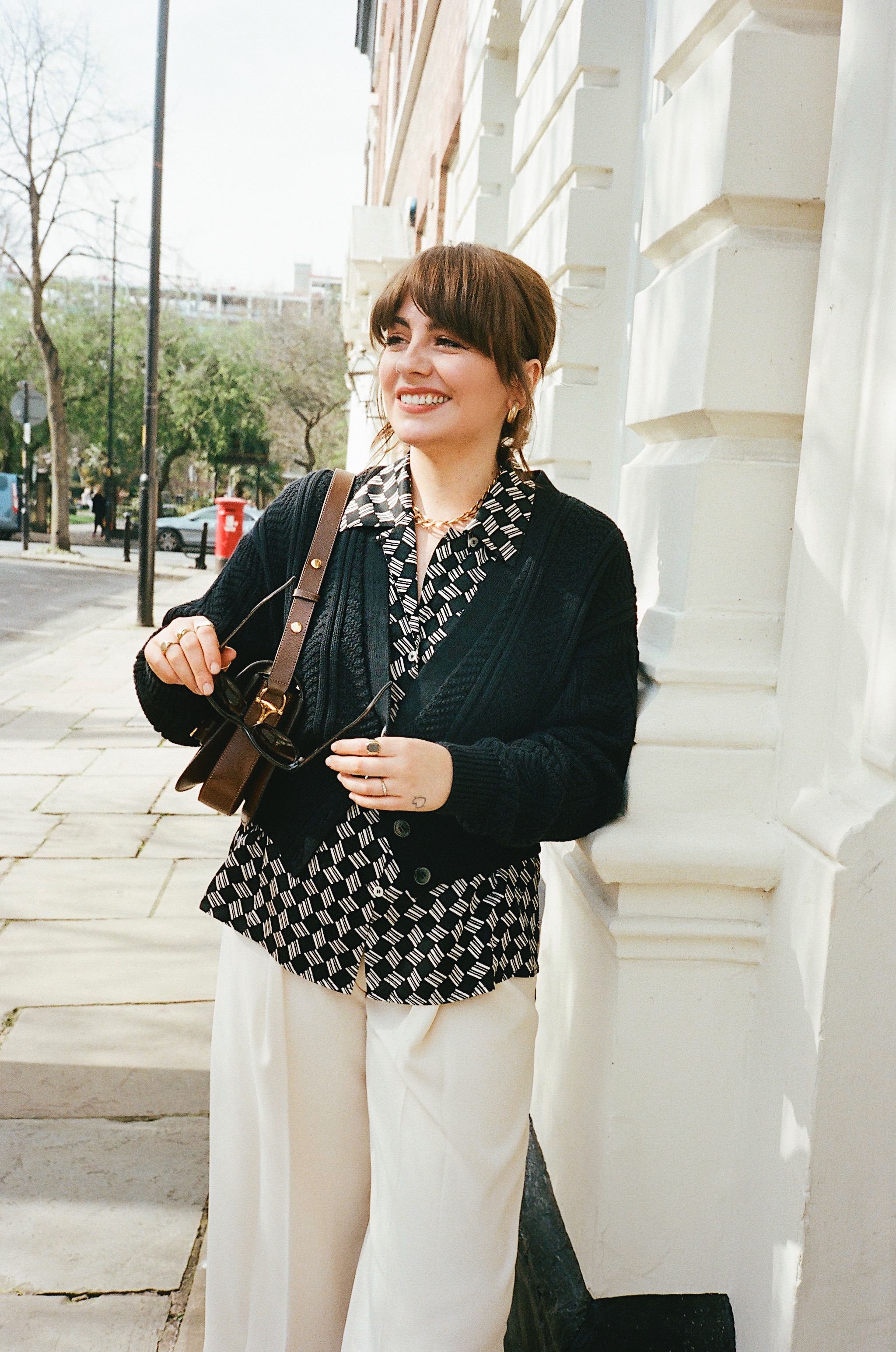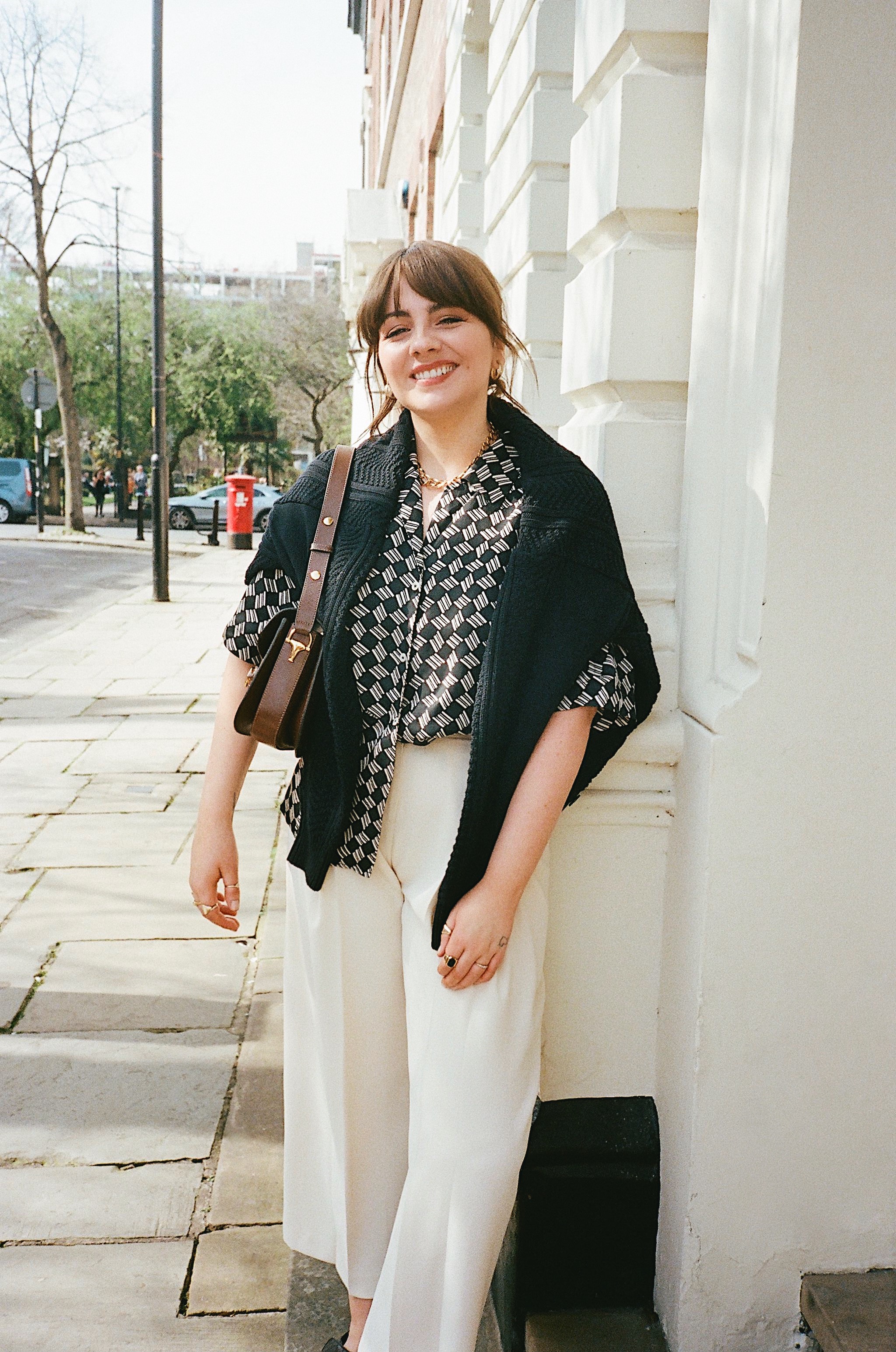 It's already been printed perfection that's slipped effortlessly into my wardrobe! The styling options with this sort of piece are pretty much endless. Especially with it being a monochromatic piece with a very classic looking print. I've been layering it underneath cardigans and jumpers whilst it's a bit cooler, or tucking it into some high waist trousers with a trench coat thrown over the top for a chic/vintage inspired look that's much more fun to run errands in than my usual jeans and an oversized shirt combo… 
I must also announce that this printed shirt has matching trousers available – I know I know, the excitement is almost too much. I picked up the shirt first because it seemed like the obvious choice to me but I'm definitely going to pick up the trousers soon because I think it will be such a cool resort style look for summer days spent strolling around the city. I think investing in both is such a great purchase if you're looking to inject a bit of print into your wardrobe post lockdown – not only will they look incredible worn as a set but they also hold up as very strong separates. I'm picturing the trousers with an oversized black shirt, some chunky sandals, and a trusty basket bag for the daytime. Then for evening, I just think the trousers will look incredible with some black heels, a little satin blouse of some sort, and a vibrant red lip!
---
I've curated a few pieces I think would work really well styled with this printed set below…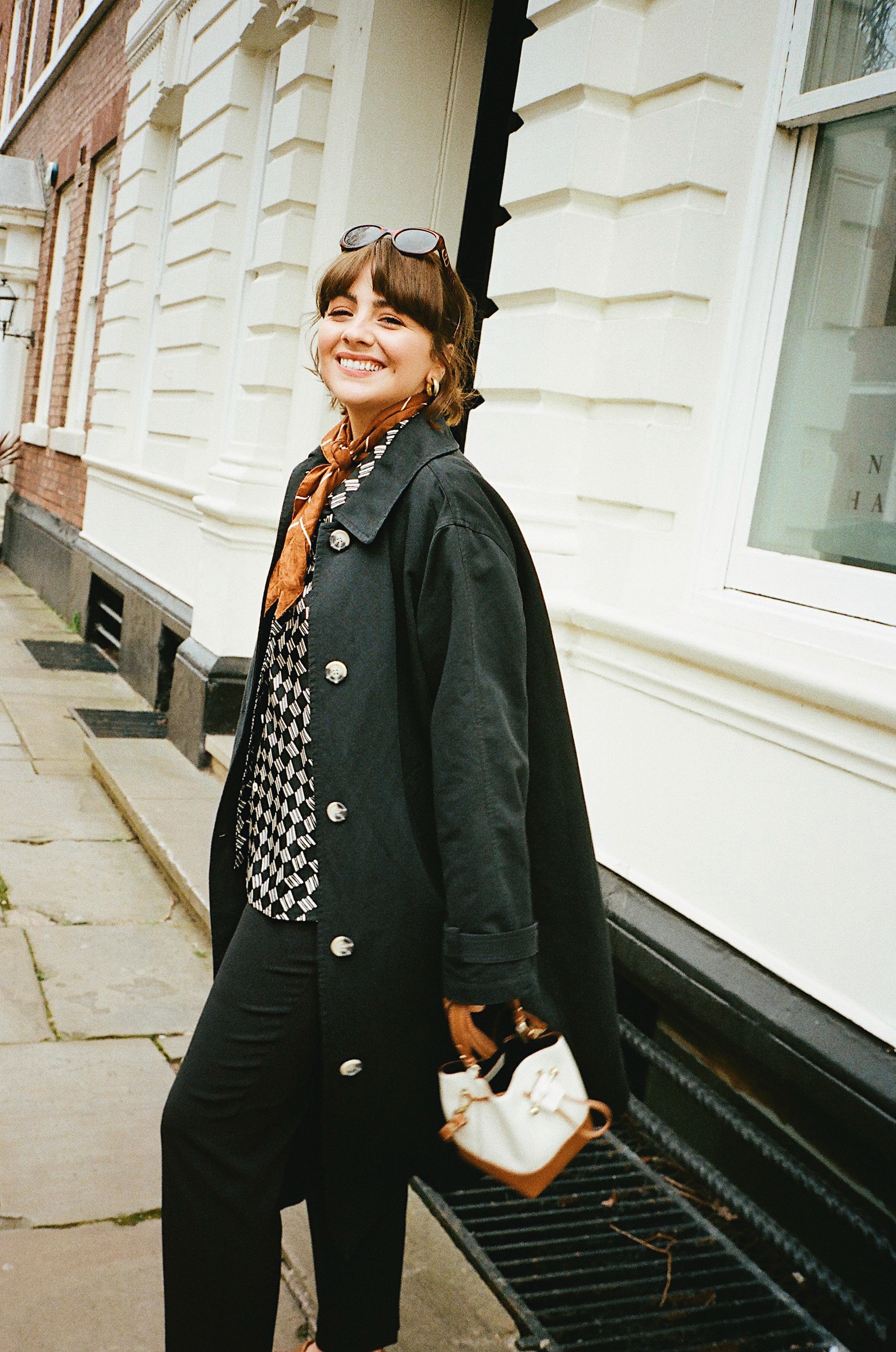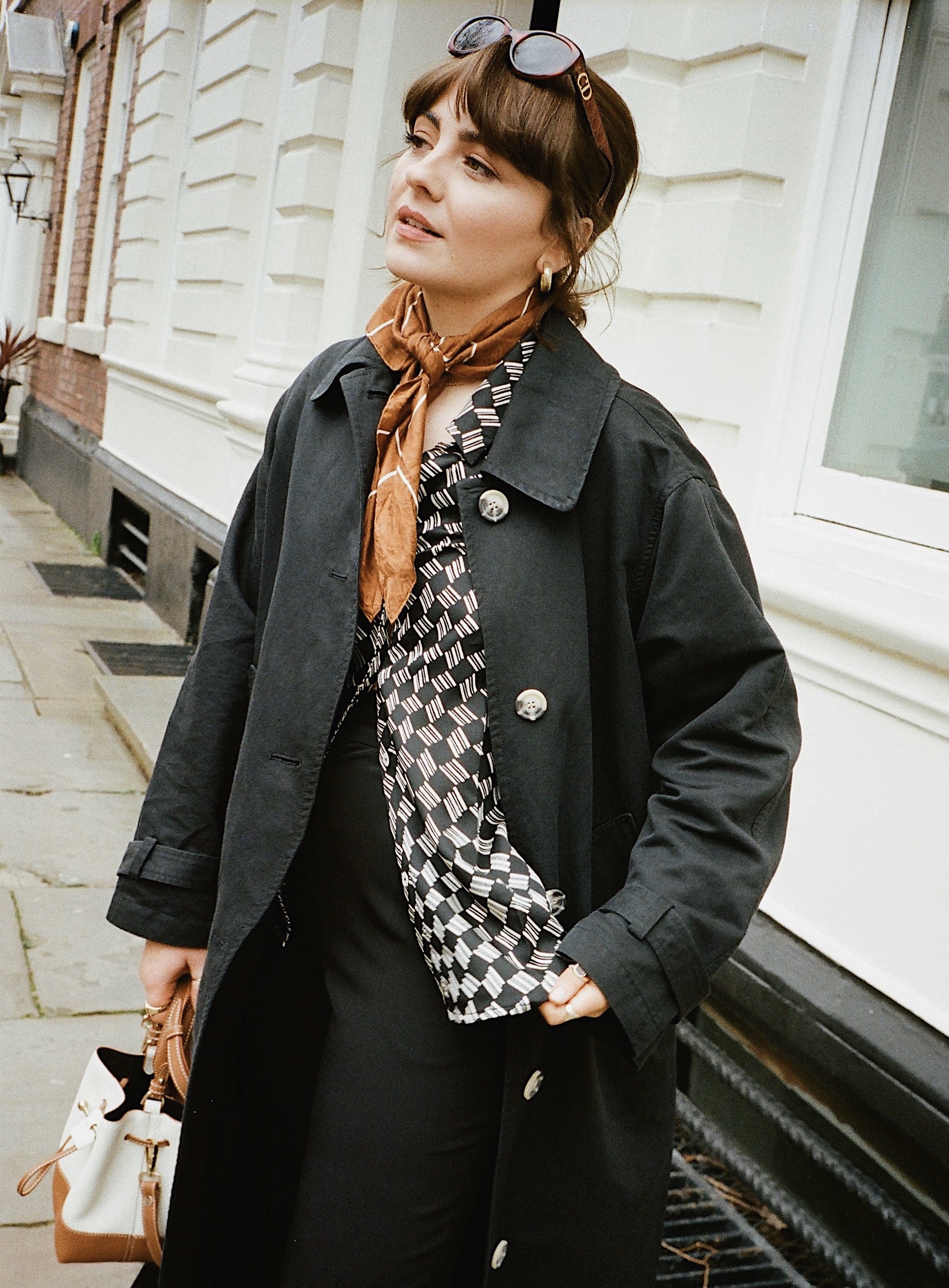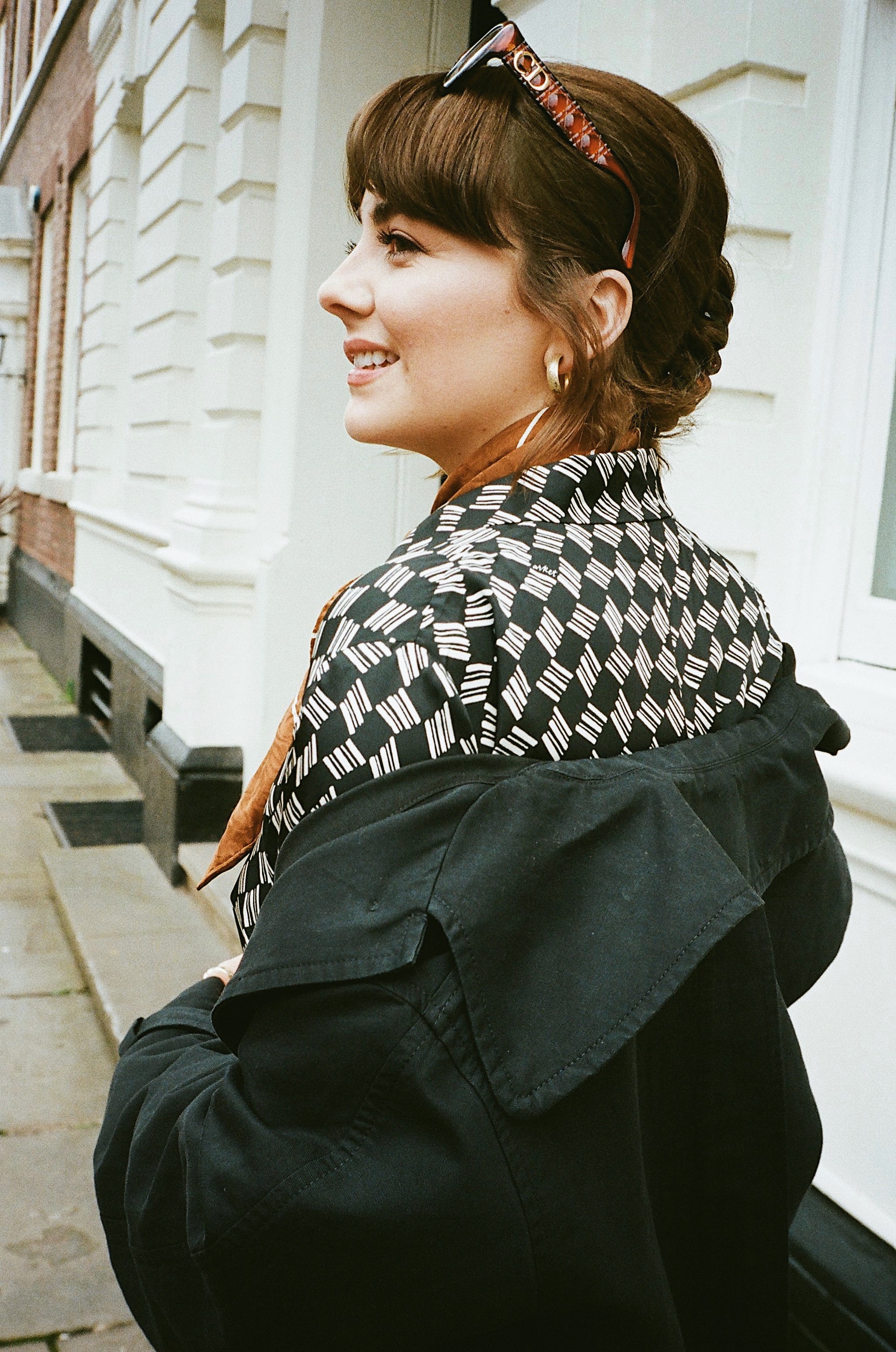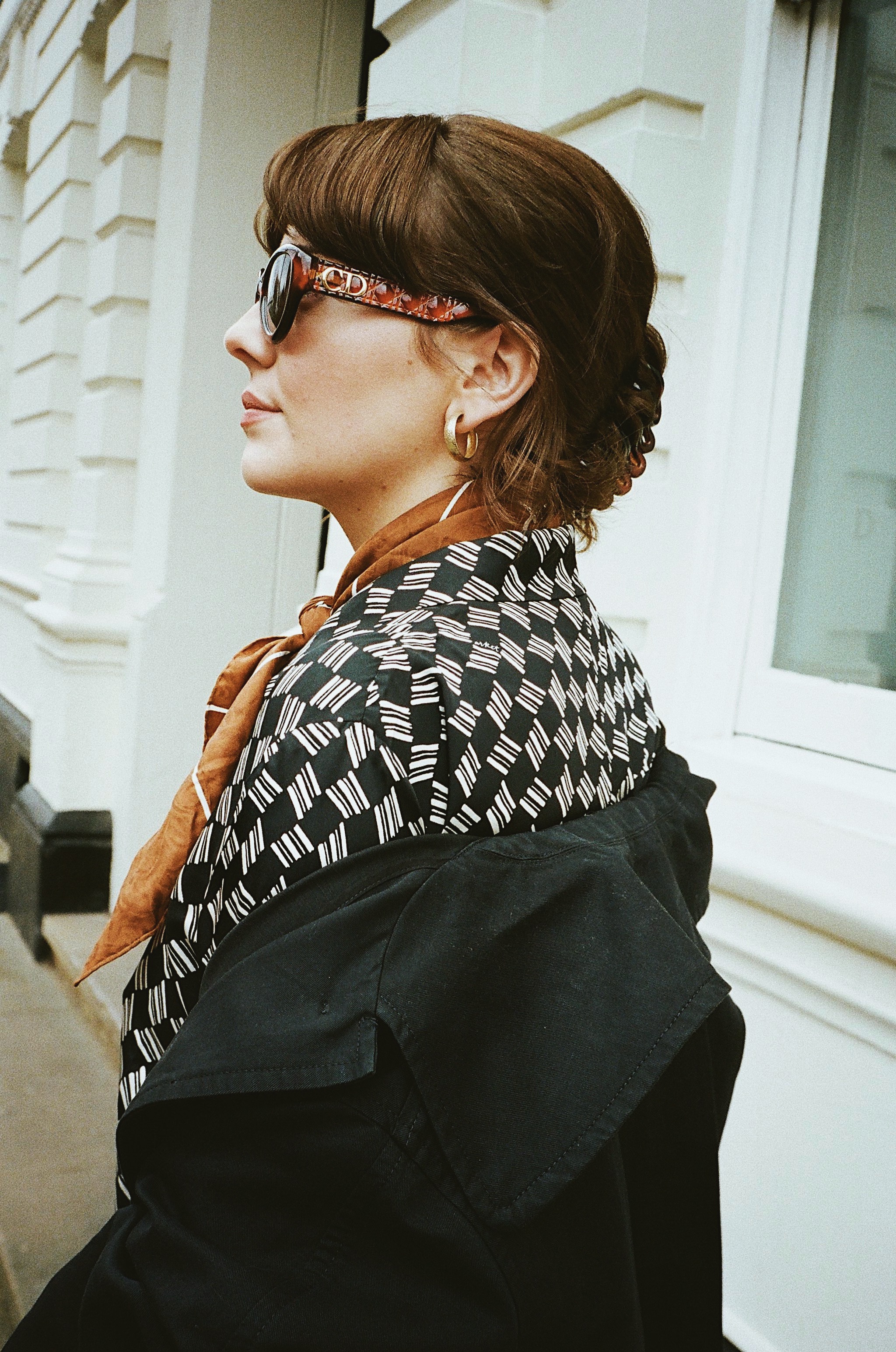 I'm also daydreaming daily about a beach holiday at this point! I mean, how lovely would this shirt look worn open over a simple high waisted black bikini? A girl can dream…
If this print is a bit too loud for you (or just not your thing), I've linked to some of my current online favourites below! From louder geometric prints to the more delicate ones if you're after something something more on the subtle side. I've never been a huge print clash kind of person but I'm really enjoying wearing a contrasting neck scarf as a quick and easy way to print clash. It's such a playful and easy way to add an extra pop of colour or print to a look and can be easily undone if you change your mind when out and about! I love that this vintage YSL one ties an otherwise very monochrome look together with the matching tan accessories – it's little touches like this that please me enormously!
---
Printed shirts to love & wear forever…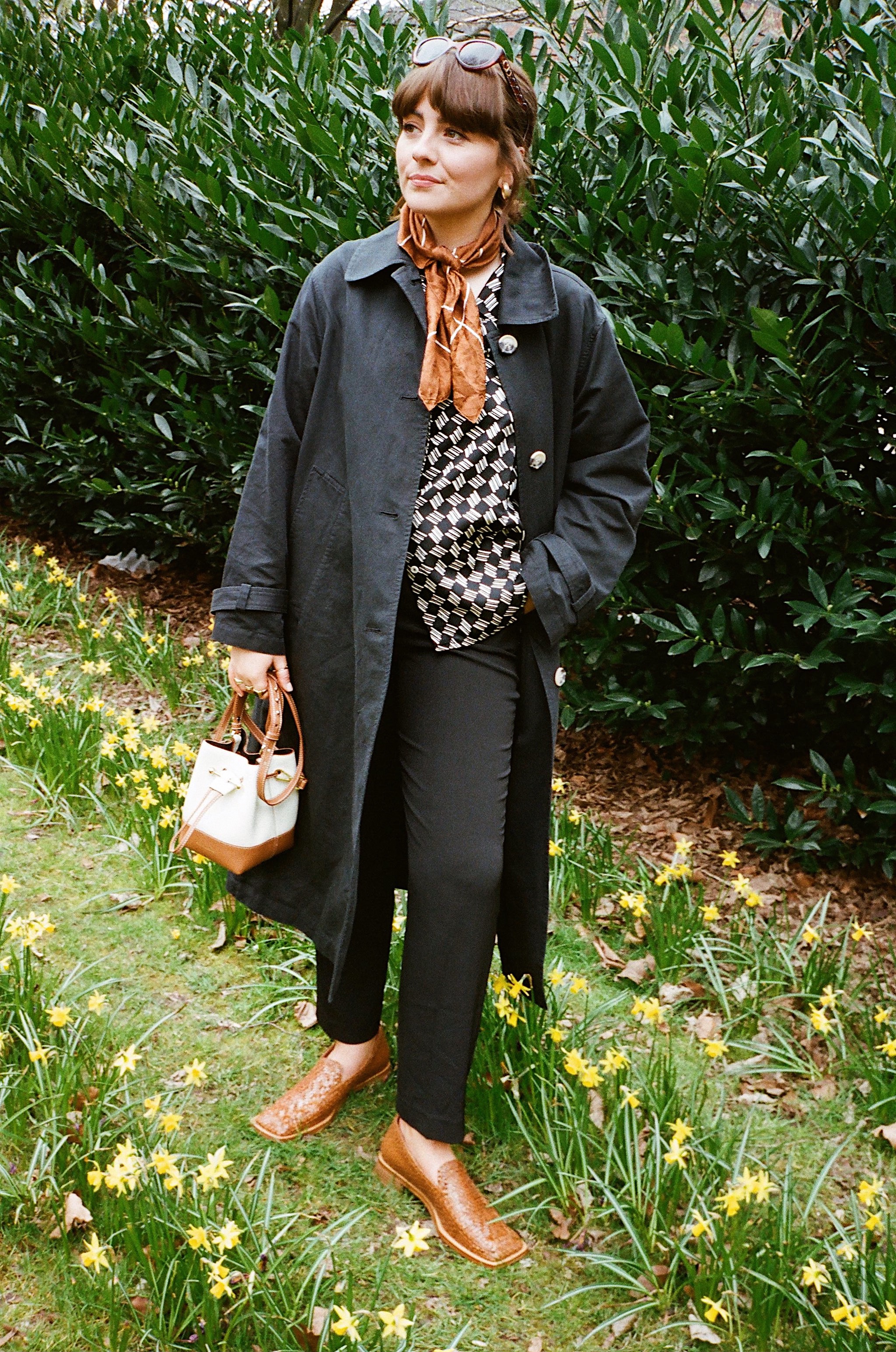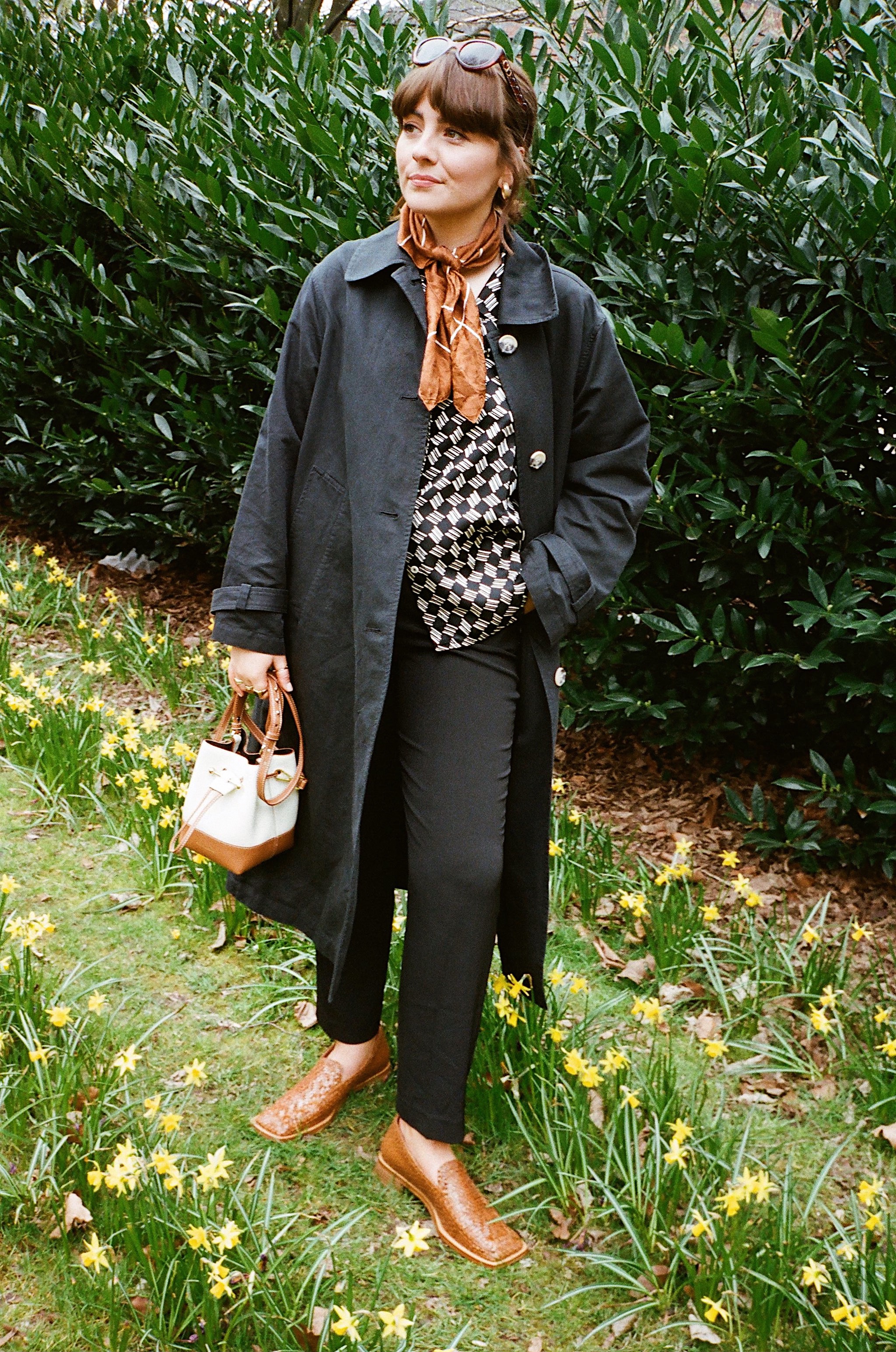 ---
Photographs taken by Catherine Booty 
Shirt c/o – Arket, Trench Coat c/o – Arket, Cardigan – vintage, Cream Trousers – See by Chloé, Black Trousers – H&M, Woven Loafers c/o – Miista, Bags – Gucci & Strathberry, Sunglasses c/o – Retro Spectacle, Silk Scarf – vintage YSL (similar here)
SHOP THE LOOK