As lockdown 2.0 is well and truly upon us, I've found myself dwelling on how different this time around feels compared to the summer months – I think the main difference is that it doesn't exactly feel new at this point. We kind of know the score by now in terms of what to expect and we are (hopefully) much better equipped at occupying the extra hours at home…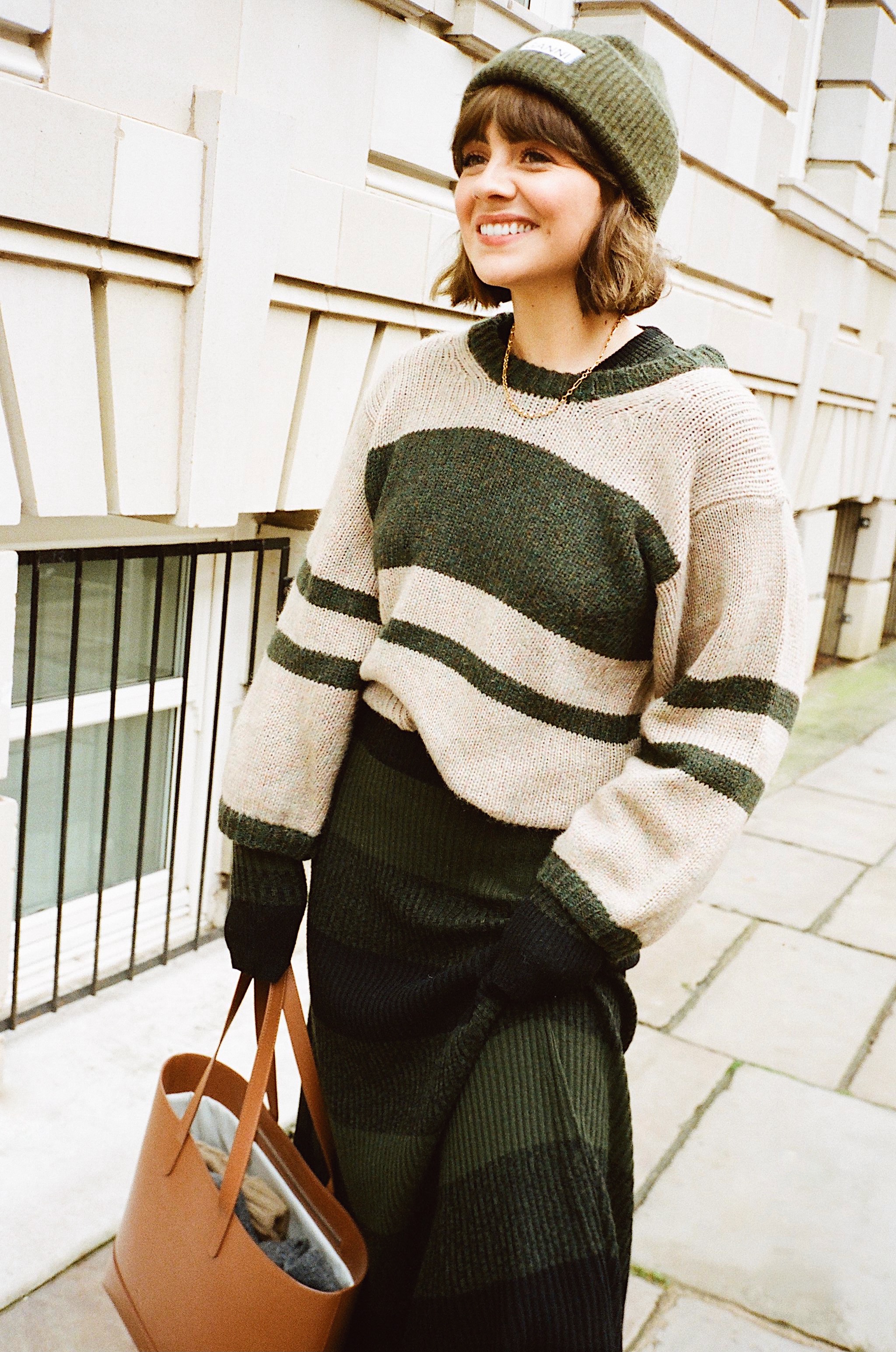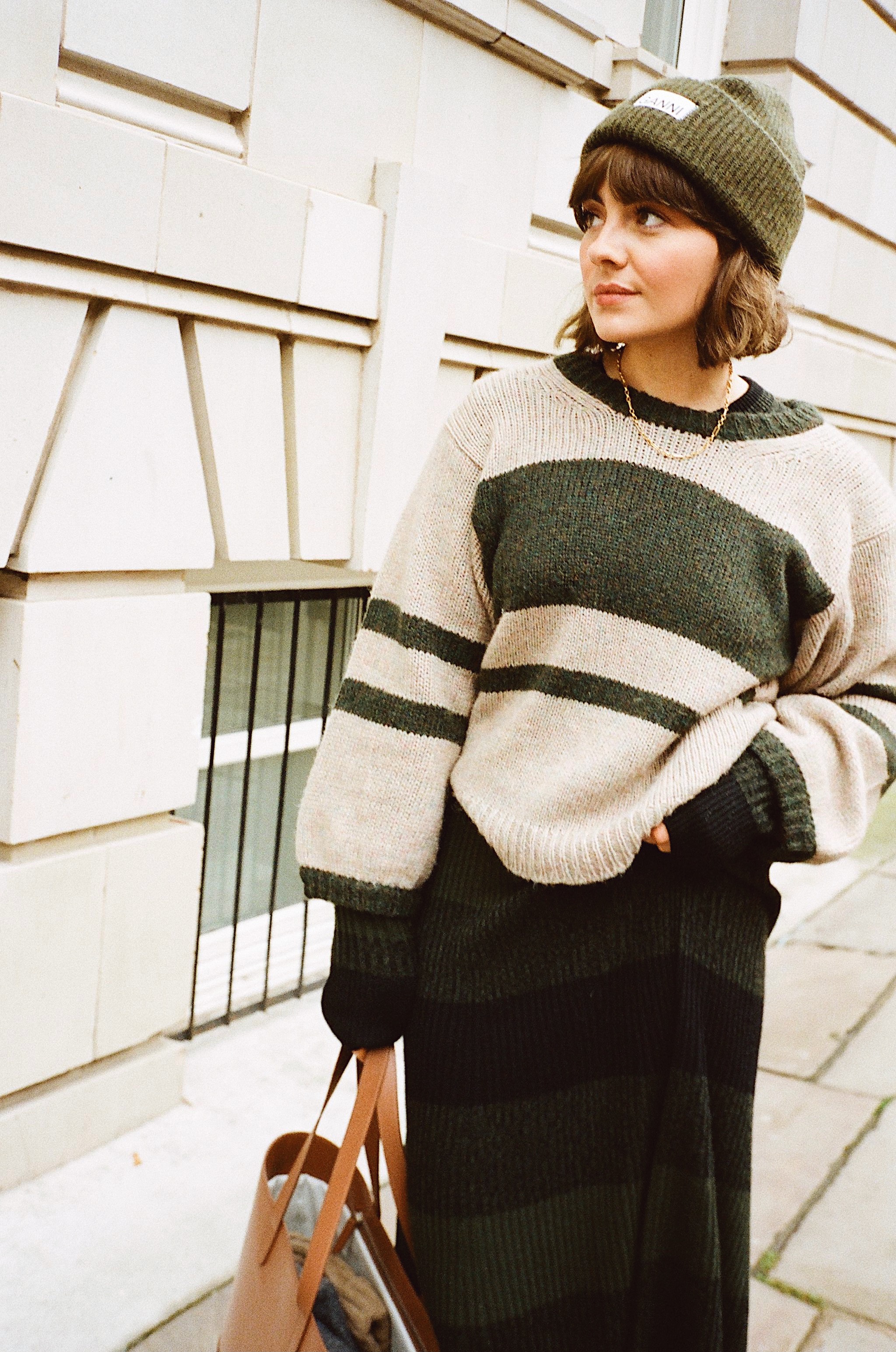 The main difference for me personally is that my work hasn't ground to a complete halt – I feel lucky that I have paid projects to focus on and that I'm able to support myself as a freelancer in the current climate. Although work has taken a huge hit this year, I just keep reminding myself that things will pick up eventually, and I'm definitely not alone in my anxieties when it comes to running a small business in 2020.
I also feel weirdly invigorated by the fact we are fast approaching the end of this year! That's not to say that anything magical happens when we reach January 1st of course, but there is something comforting about the symbolic nature of a clean slate. A chance to start again, and to hopefully (fingers crossed) leave the worst of this pandemic firmly in 2020. I'm not naive in thinking we probably still have a bit of a rollercoaster journey left to ride, but there's no harm in remaining hopeful, and after the US election results last week, I feel hopeful again for the first time in months…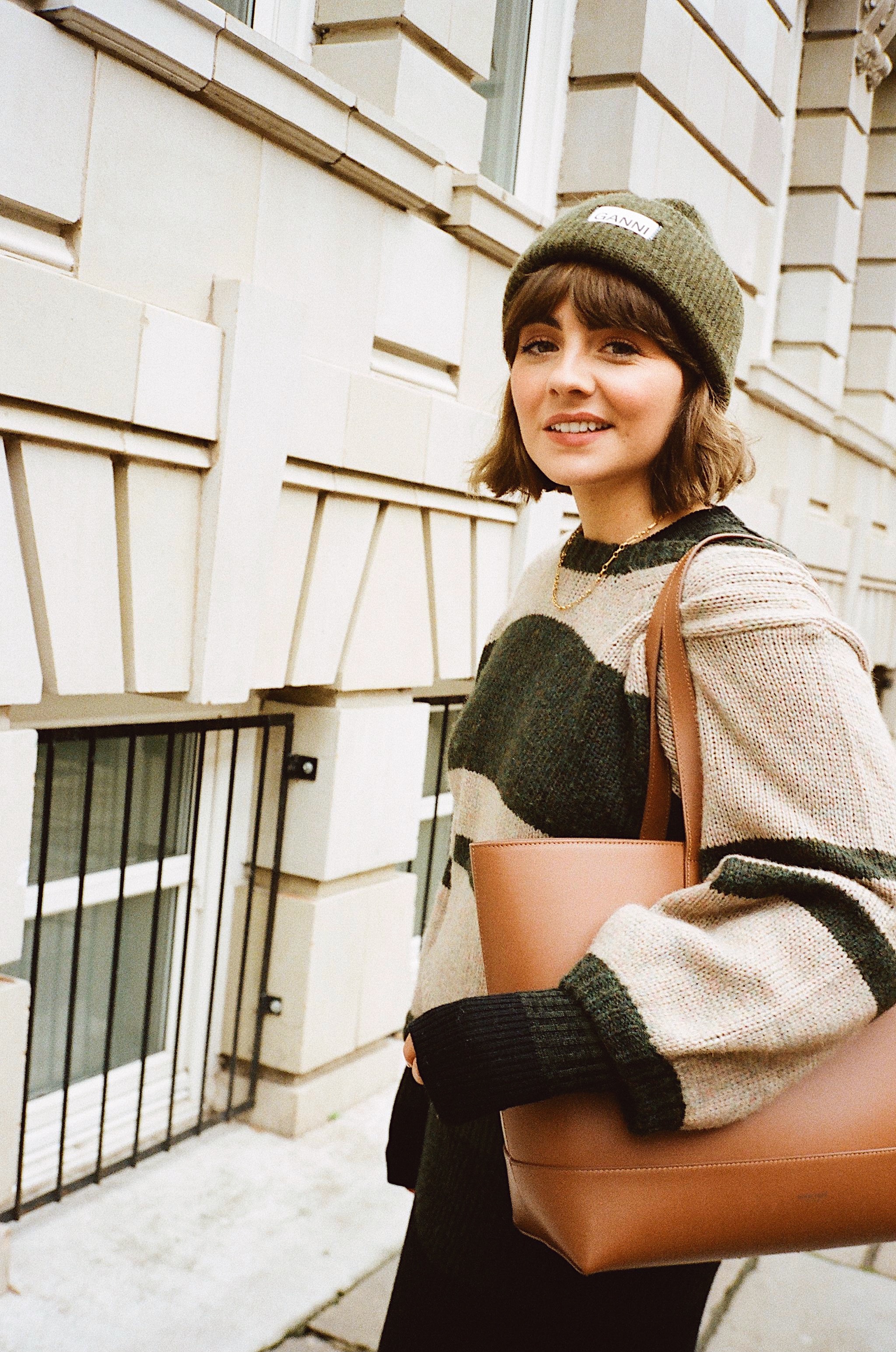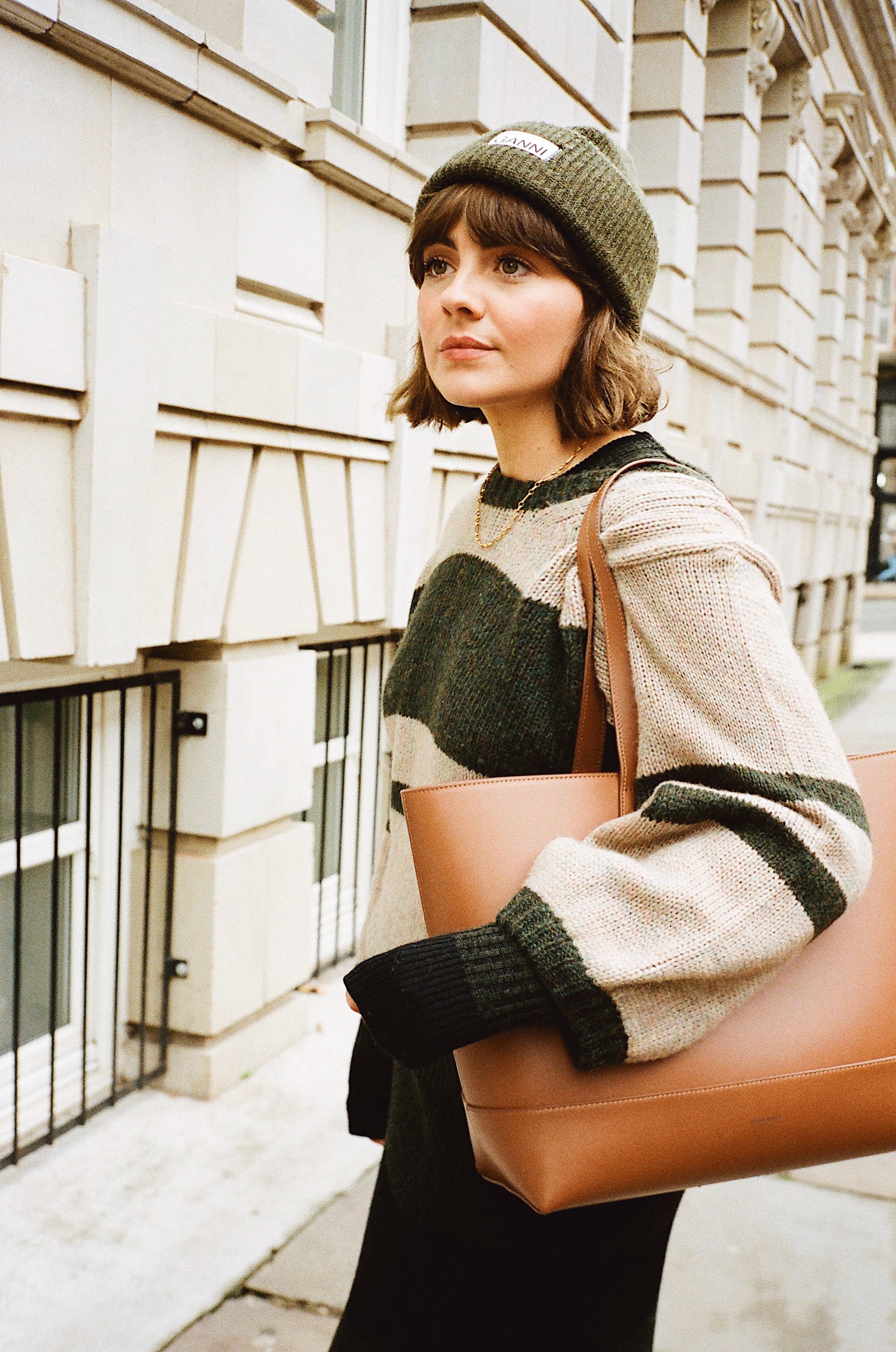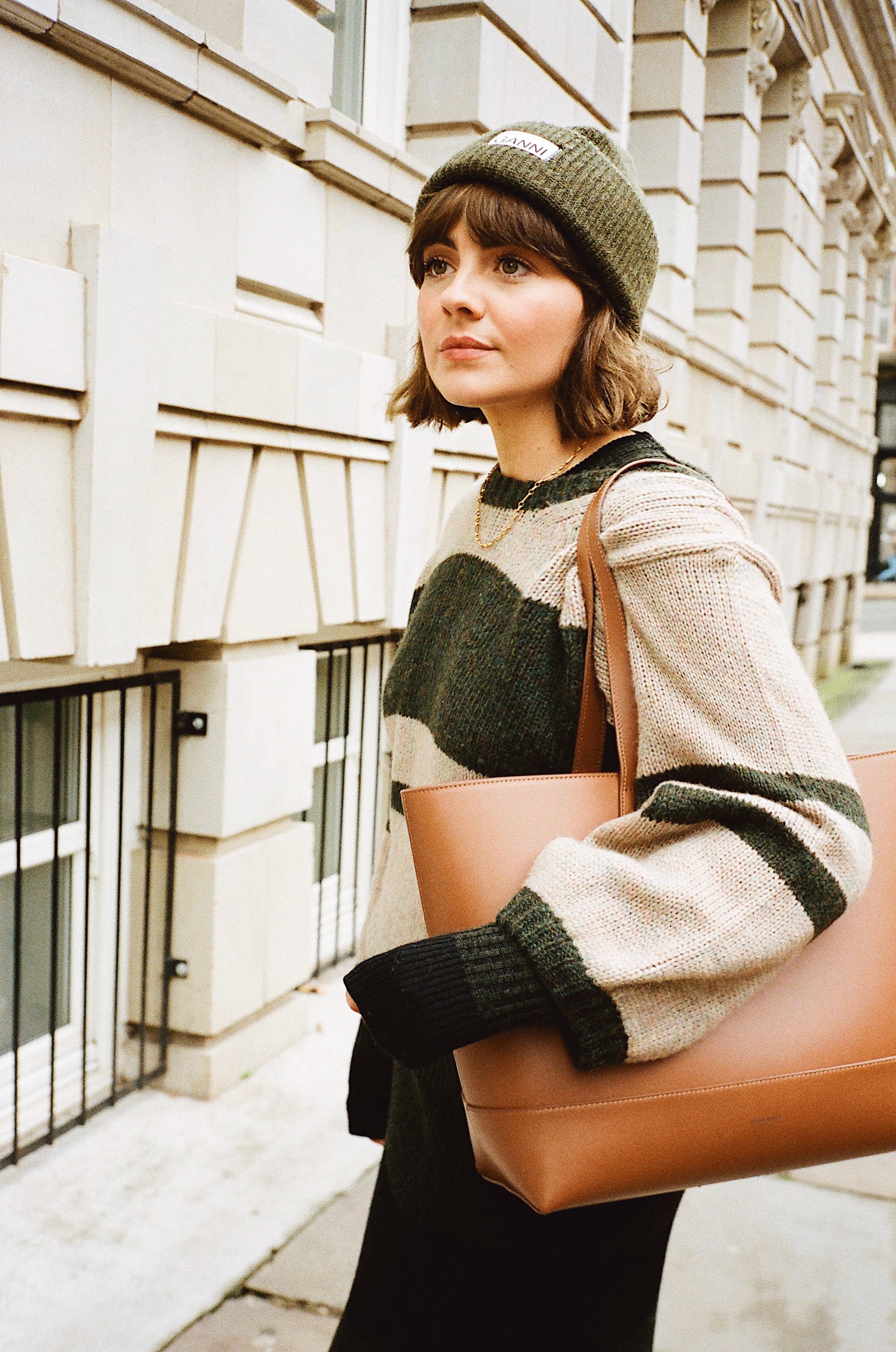 That's not to say that the hard work is over because Biden has won, but hopefully this is the start of a new chapter for America and one that will positively impact the rest of the world. I truly feel as though a huge weight has been lifted off my chest and the clouds are starting to part a little after a devastating year of constant bad news and horrifying statistics.
I feel brighter this week knowing that change is possible, and that there are good people out there who care about others and want the best for our beautiful planet. It sort of feels like the bar has been set incredibly low this year, so we have to allow ourselves rare moments of joy amongst the madness. Many of us have been forced to look outside of our own little bubbles and to pay attention to the much wider world around us – although it's overwhelming and painful, I do feel as though it's been grounding many of us in a way that our souls were really craving…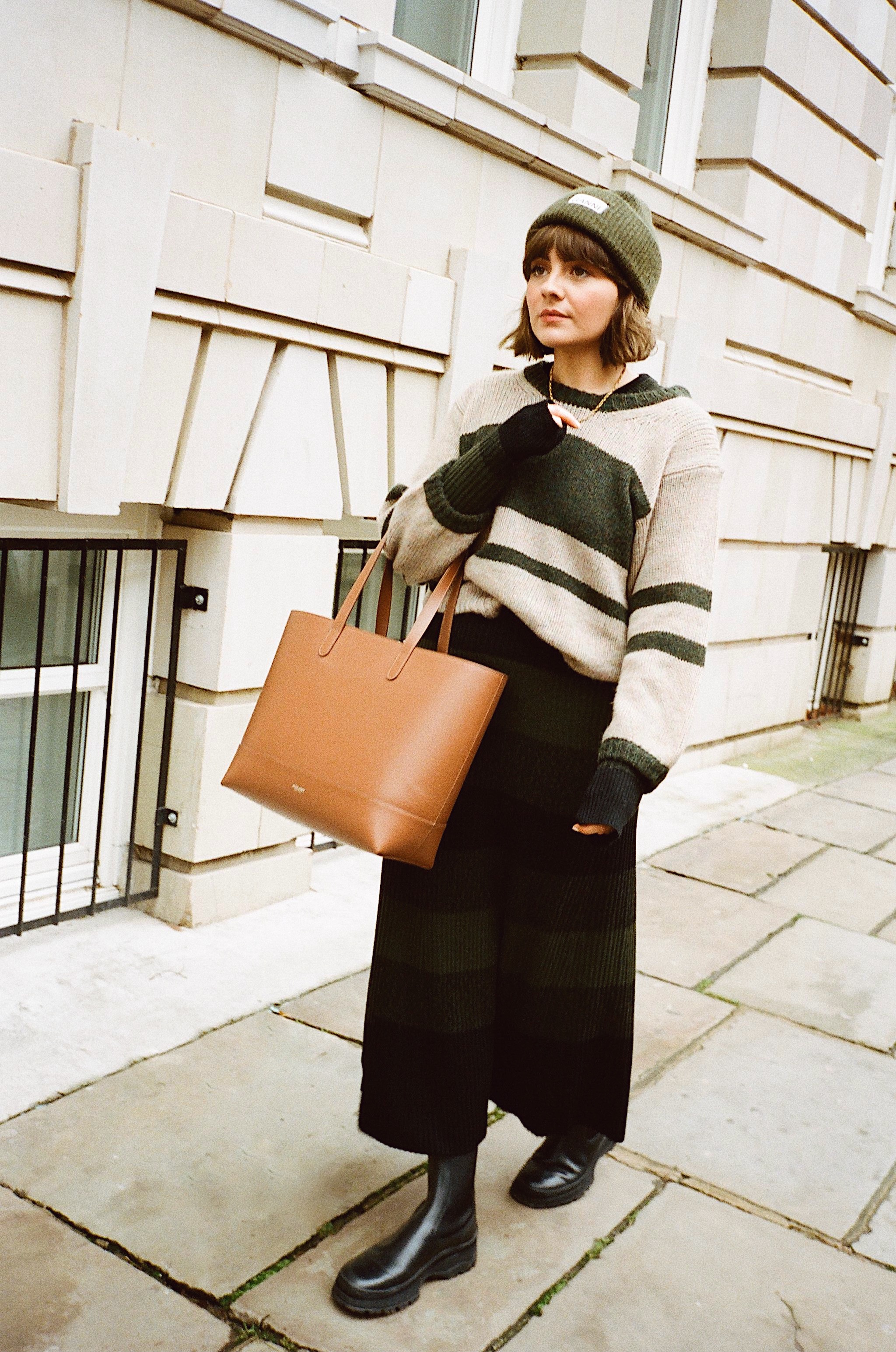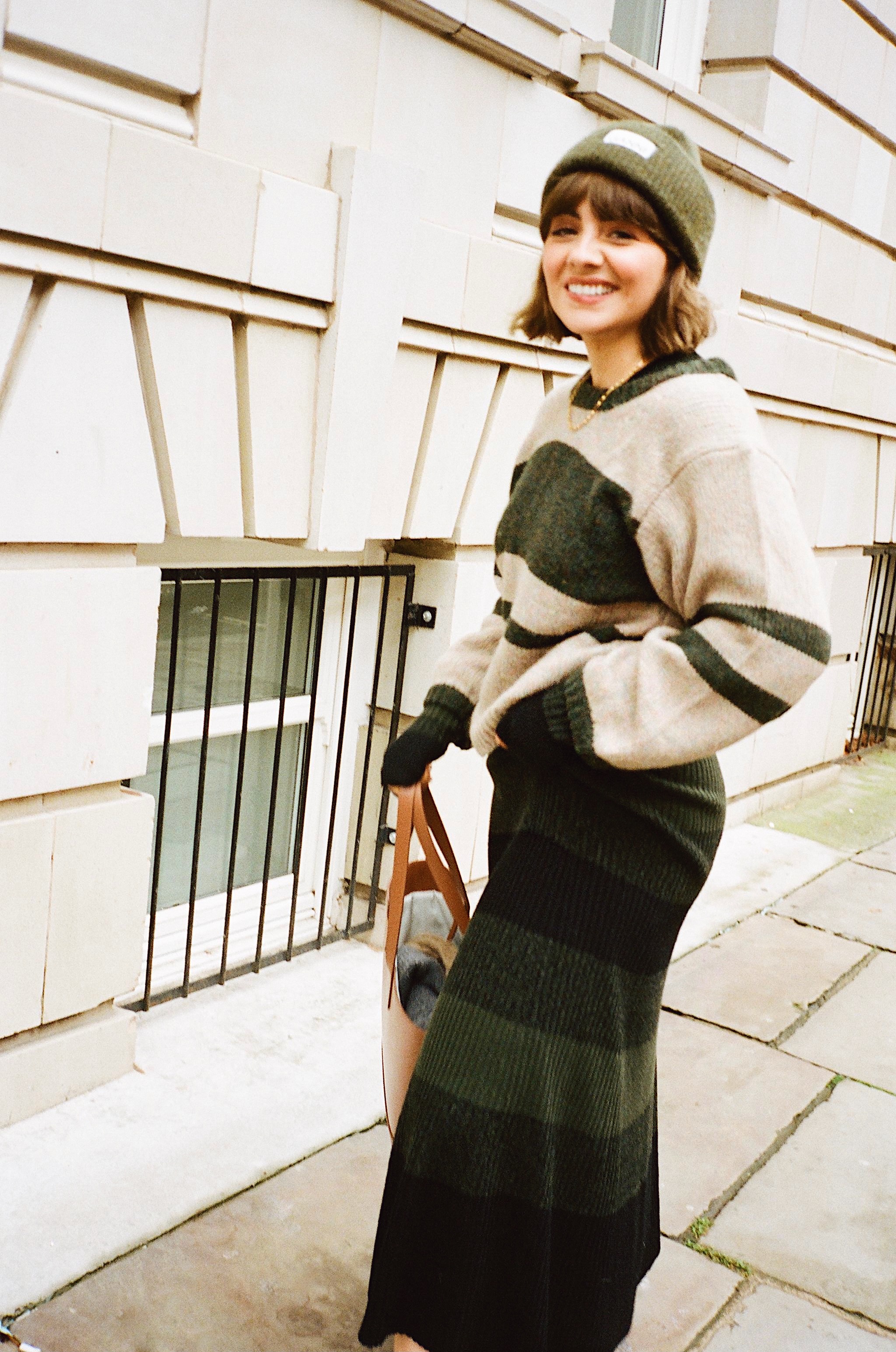 For the first time in years, I don't care about celebrating Christmas and I'm honestly baffled that I let t stress me out so much every year. The rat race to finish work projects, the rush of events and last minute shopping. This year I don't care about decorations or any of the bells and whistles when it comes to the festive period – I just want to know that my loved ones are safe and well, and that this second lockdown is working as intended. I just want to sit by the fire with my immediate family and cherish feeling together more than we ever have before… 
---
Photographs taken on film 
Jumper – Bellerose, Knitted dress – old Me+em, Hat – Ganni, Bag c/o – Ateliers Auguste
SHOP THE LOOK