I just got back from a long weekend in Hereford which was kindly hosted via the wonderful Boutique Retreats – a company that specialise in curating beautiful boutique style holiday escapes in the UK…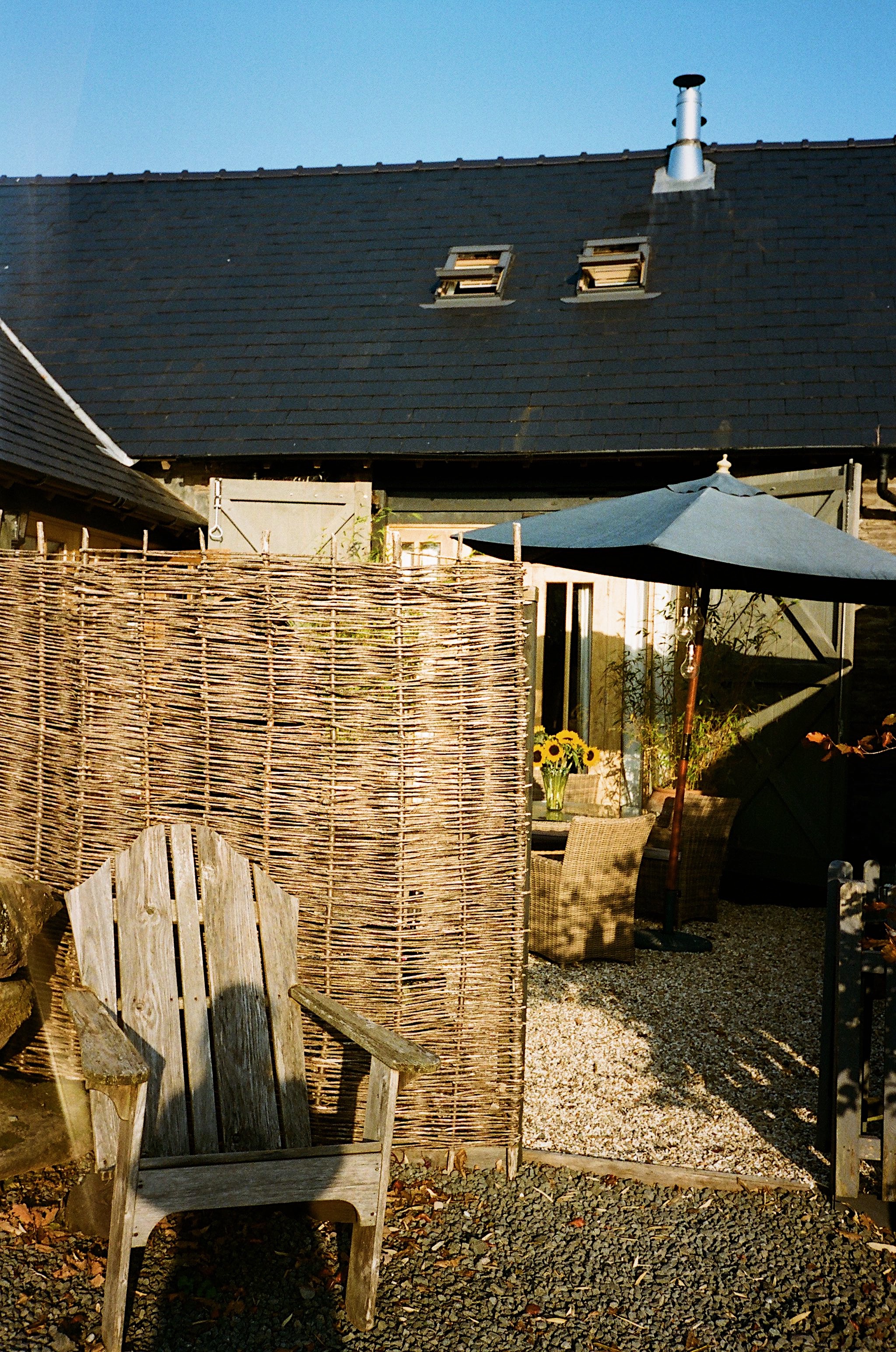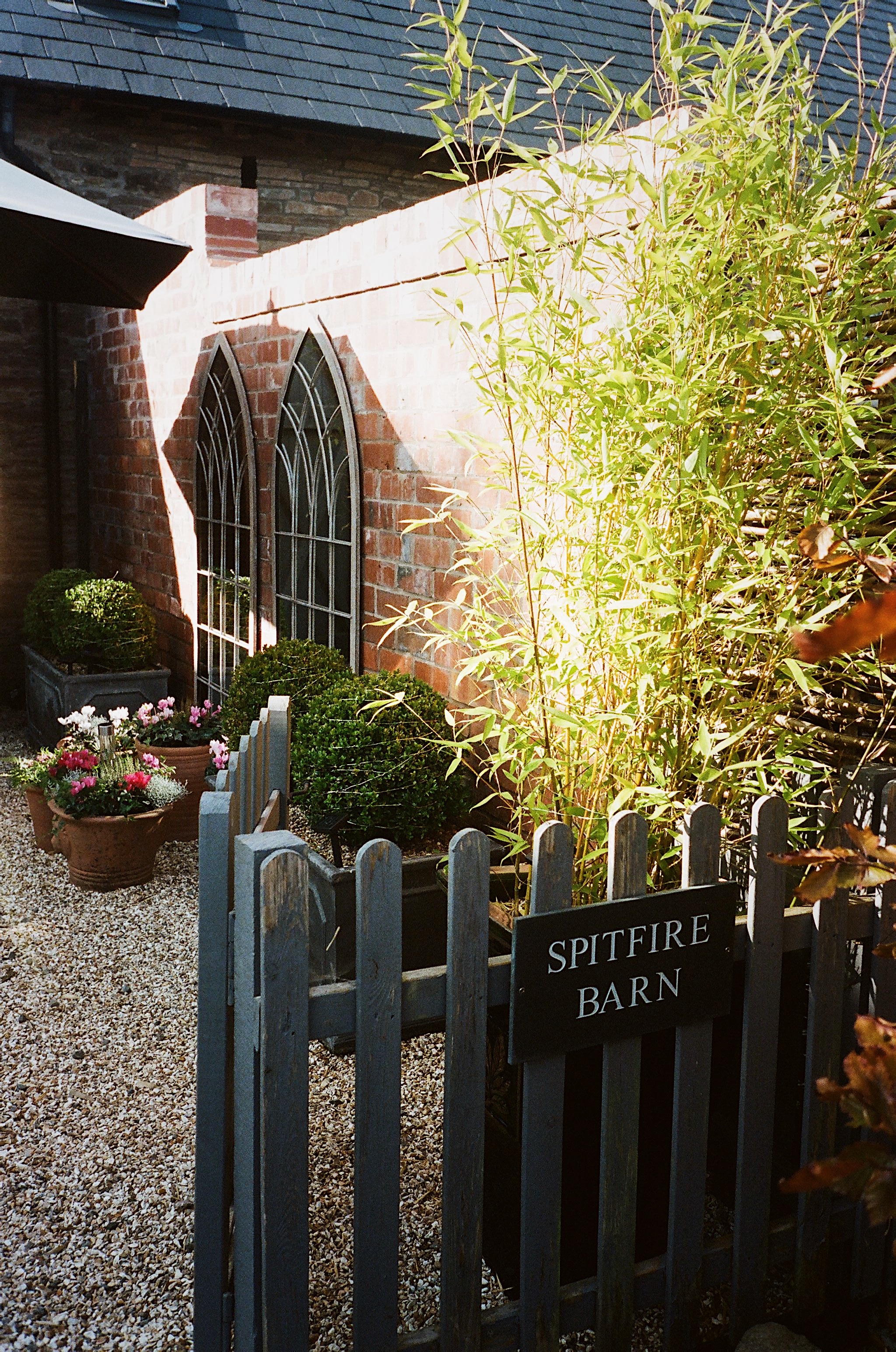 I feel like we are really seeing the rise of the good old staycation this year, and Boutique Retreats truly have some incredible options to browse through (my favourite way to spend my lunch break these days).  The 'staycation' is a style of holiday break that should be more popular with or without the added element of a global health pandemic. We don't always need to hop on a plane to find adventure or beauty, and I really hope that's a sentiment that sticks around long after Coronavirus has stopped interfering with our daily lives…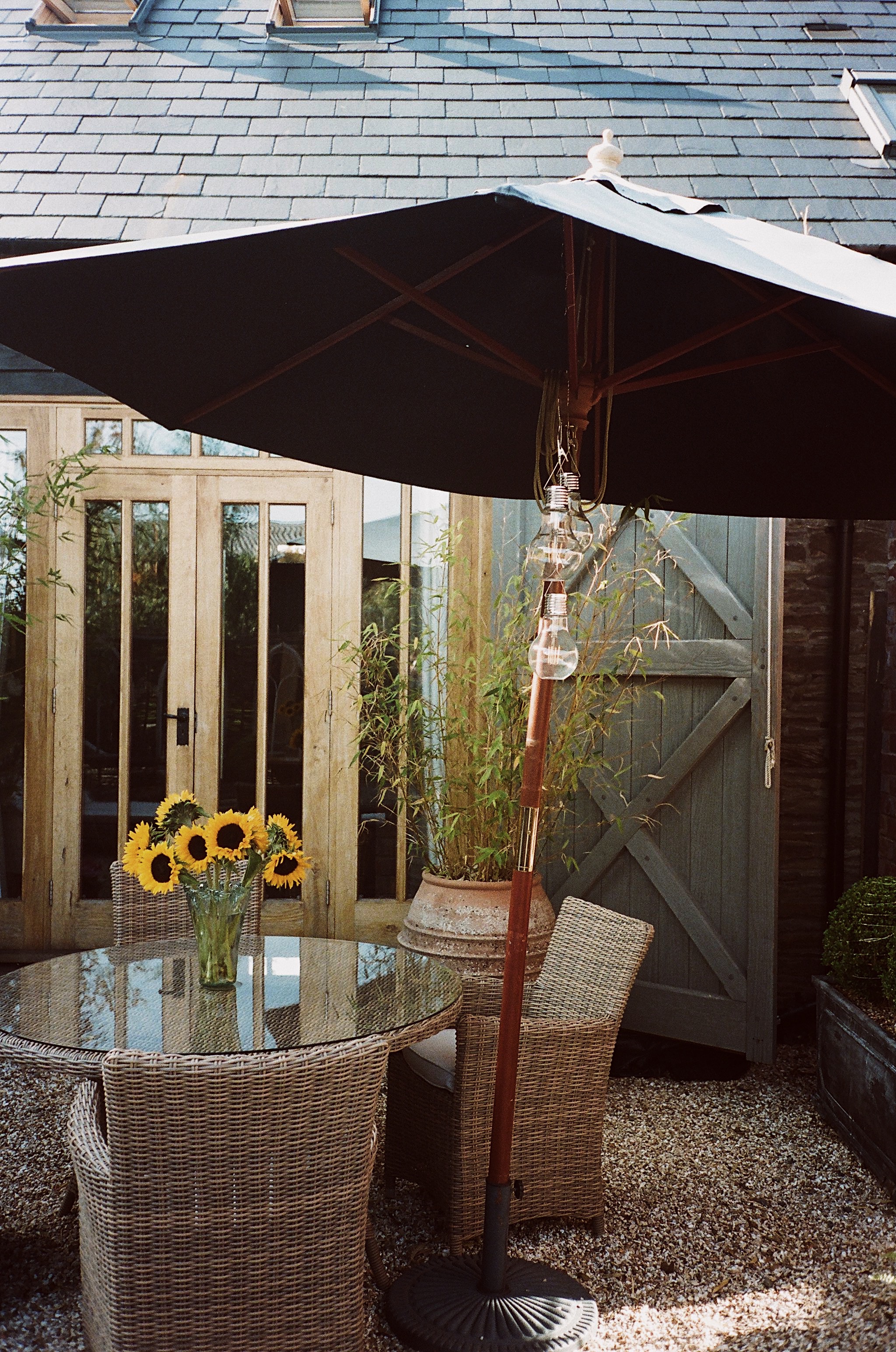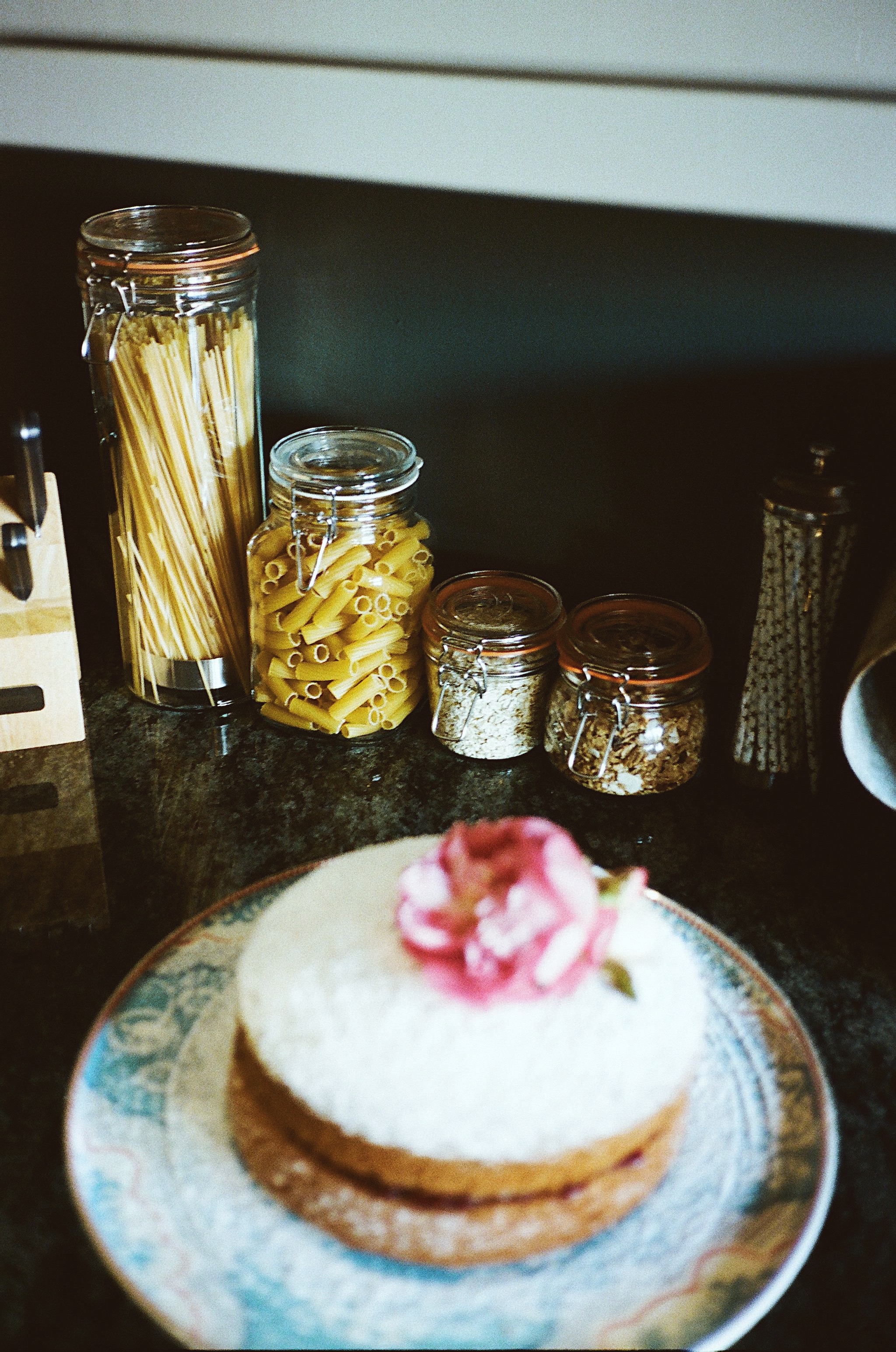 It was so so lovely to get away after being stuck in the same city centre flat for months on end. Our little Manchester abode doesn't have a balcony or any private outdoor/communal space so lockdown truly was a test of endurance. I found myself fantasising about places in the countryside by huge lakes – basically anything that didn't resemble city life. I'm definitely torn between the buzz of a city centre and the calmness of the country. I'm not sure where I'll end up buying a property in the future, but I hope it will be somewhere between the two! Ahh, to have the best of both worlds…
We stayed at the gorgeous Spitfire Barn which is a old converted barn on a farm in Hereford.  It took us around four hours to get there from Manchester but we did hit some bad traffic on the way down! All was soon forgotten when we arrived though – Spitfire is located on private farm land is was truly the tonic my soul needed post lockdown. The hosts thought of absolutely everything and there's just so much about every element of this place that feels unique and special. Homemade cake on arrival, fresh bread waiting on the kitchen counter for breakfast, blankets scattered everywhere, and fresh flowers in every vase!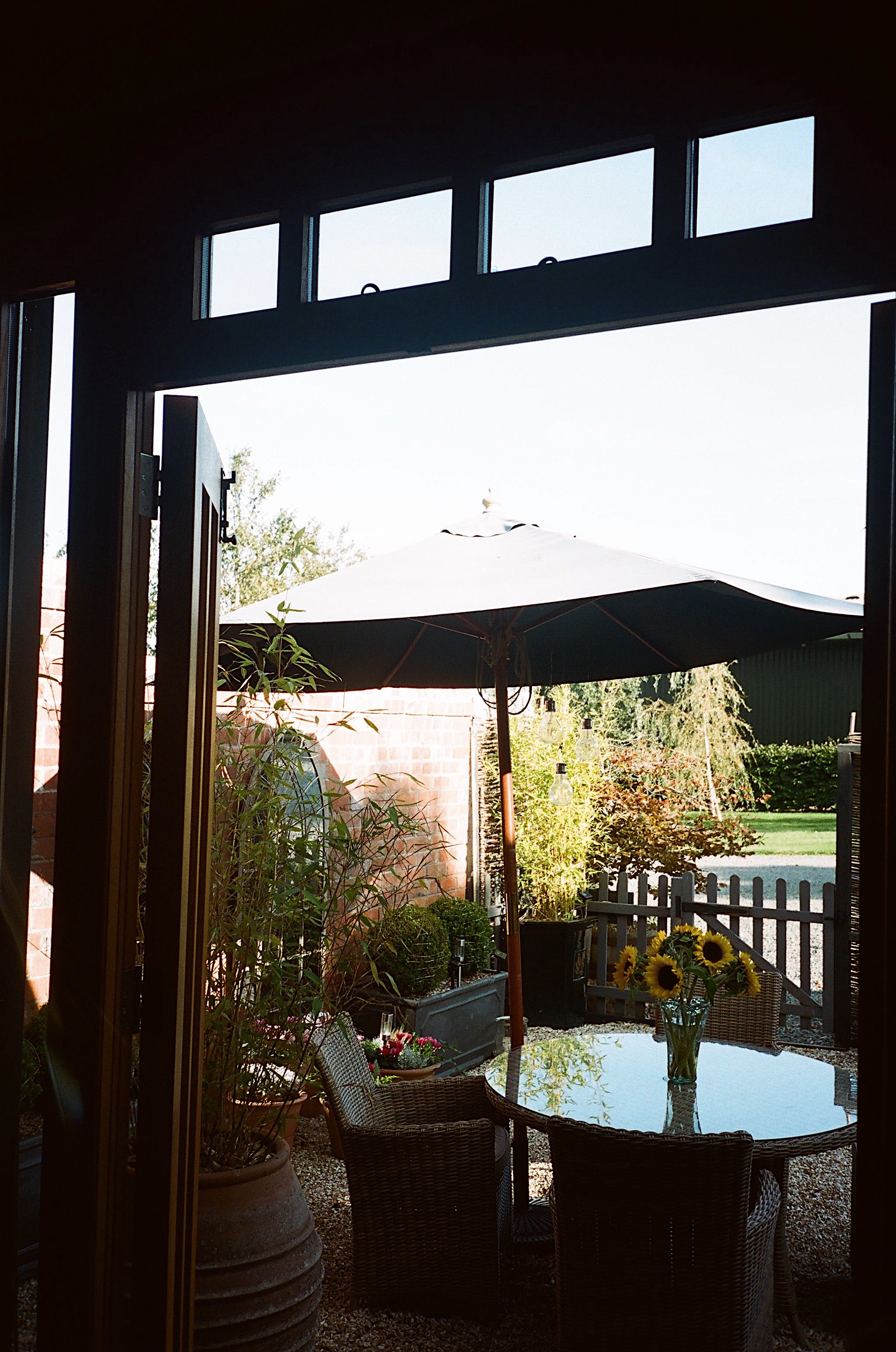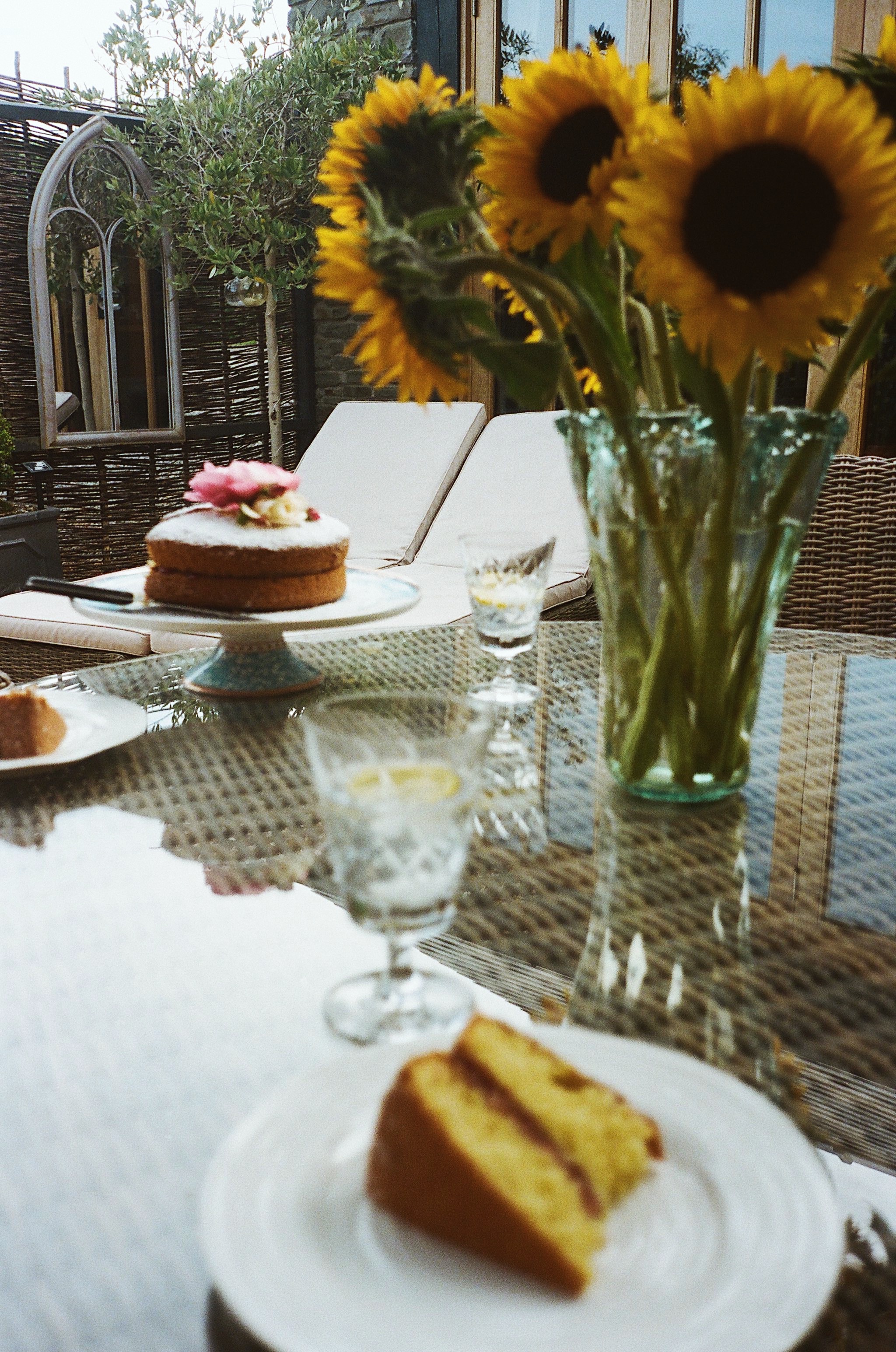 It's the type of place you could stay and there's really no need to venture out! It would be the perfect cosy Christmas getaway (especially if you were lucky enough to get some snow). It really is quite an isolated location so we were glad we planned ahead and took enough food with us. There's a gorgeous local pub called The Bridge Inn which we did visit for a quick drink, but we really wanted a break from reality so eating outside in the little courtyard area each evening was perfect. I love sitting outside during late September because it can still feel quite warm but with the added cosiness of throwing on some oversized knitwear…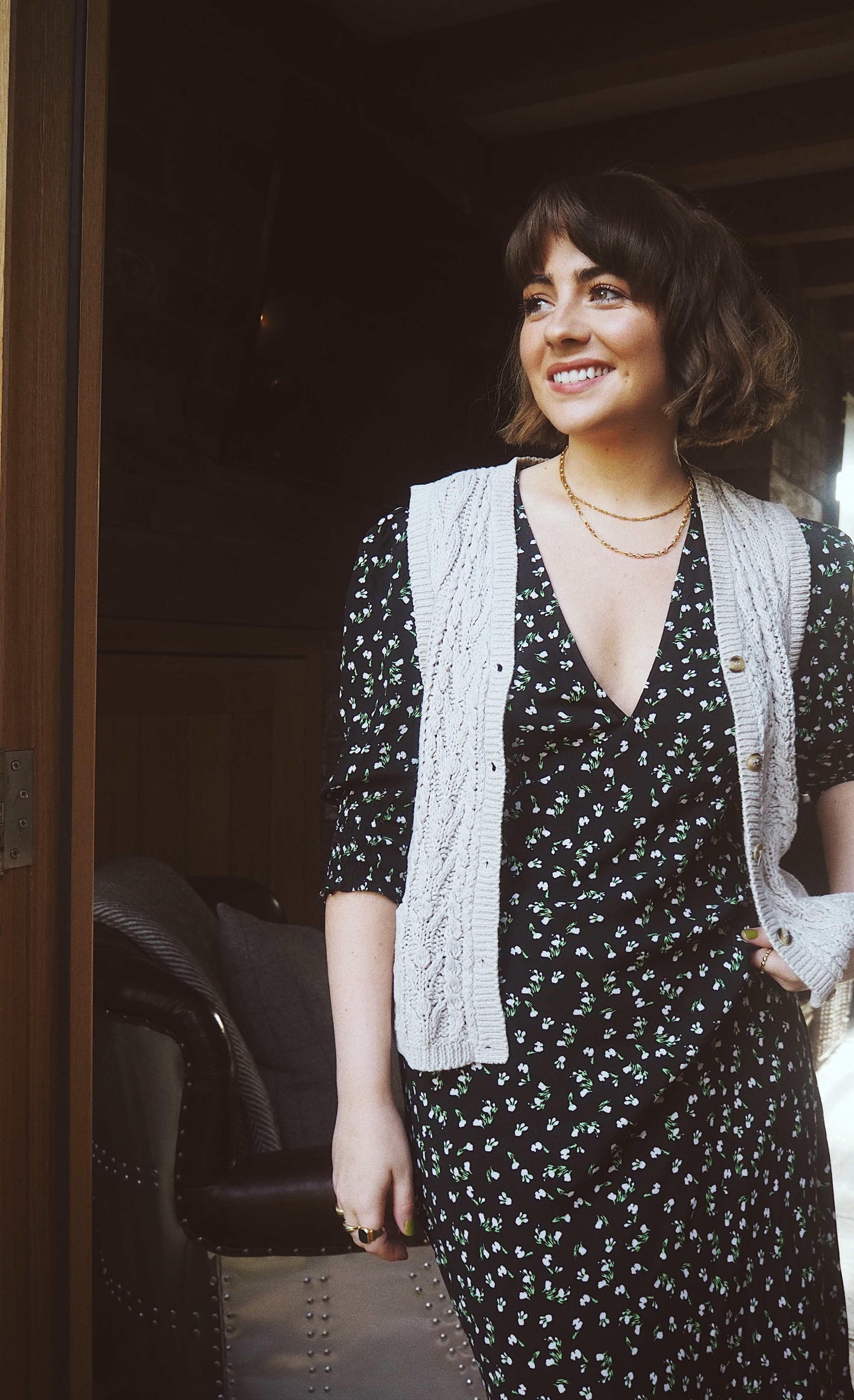 Although the barn feels really private and serene, you are essentially on a farm so there's always animals to see (including the many rescue dogs) which was a joyous surprise. We would wander down to see the horses after breakfast and watch the hazy morning sky turn slowly into blue. We were so lucky with the weather the entire time which felt like such a treat…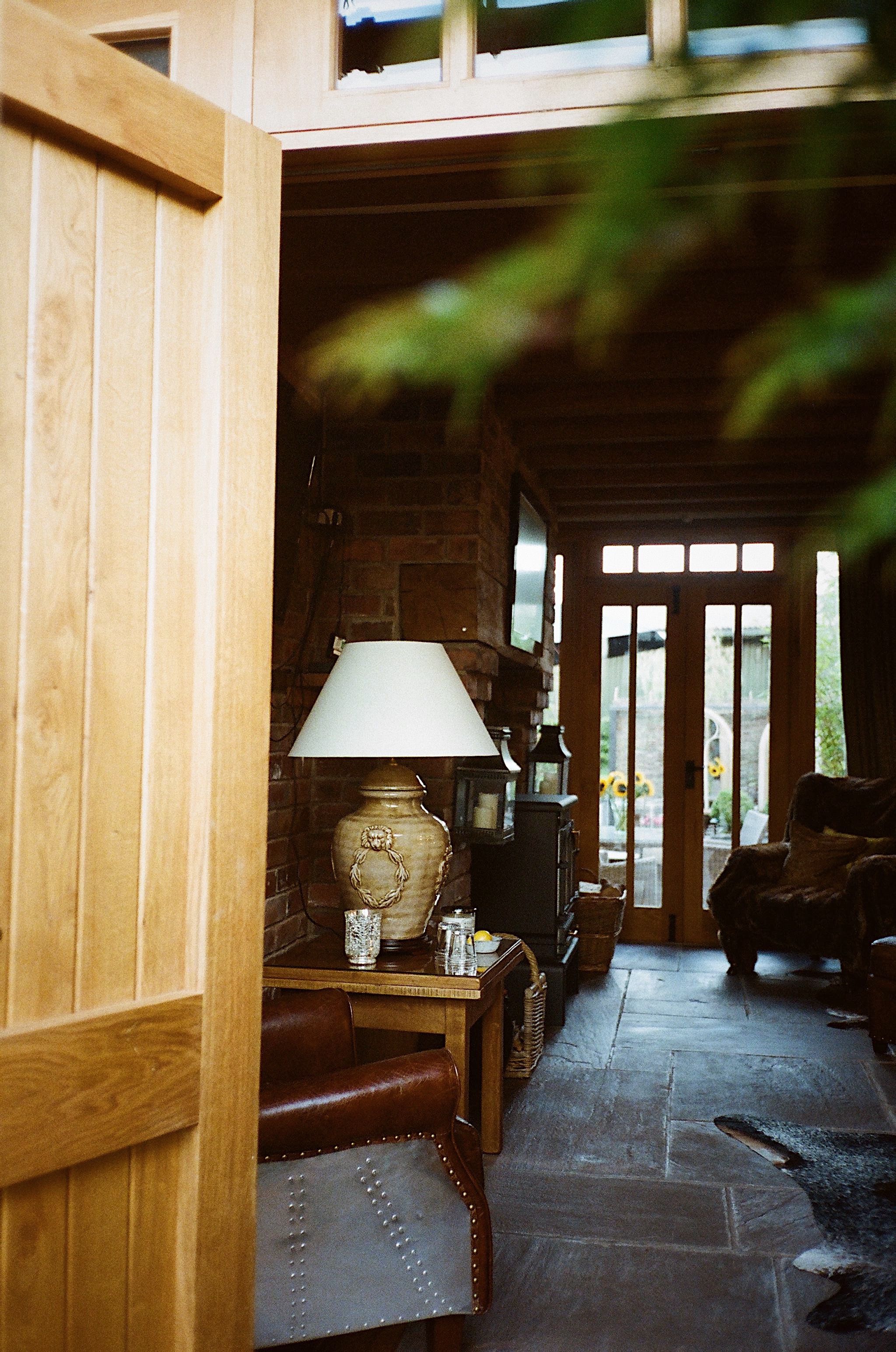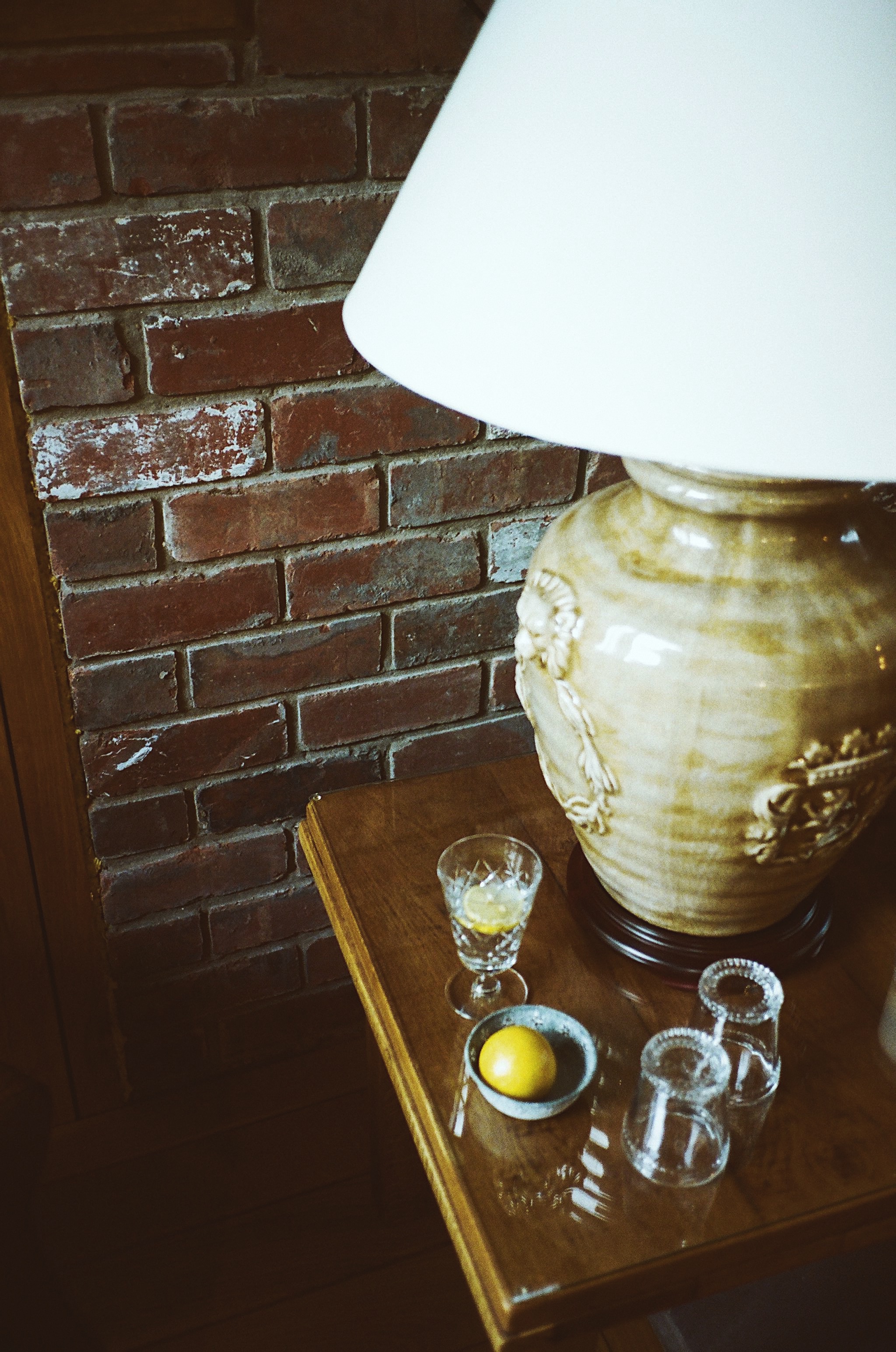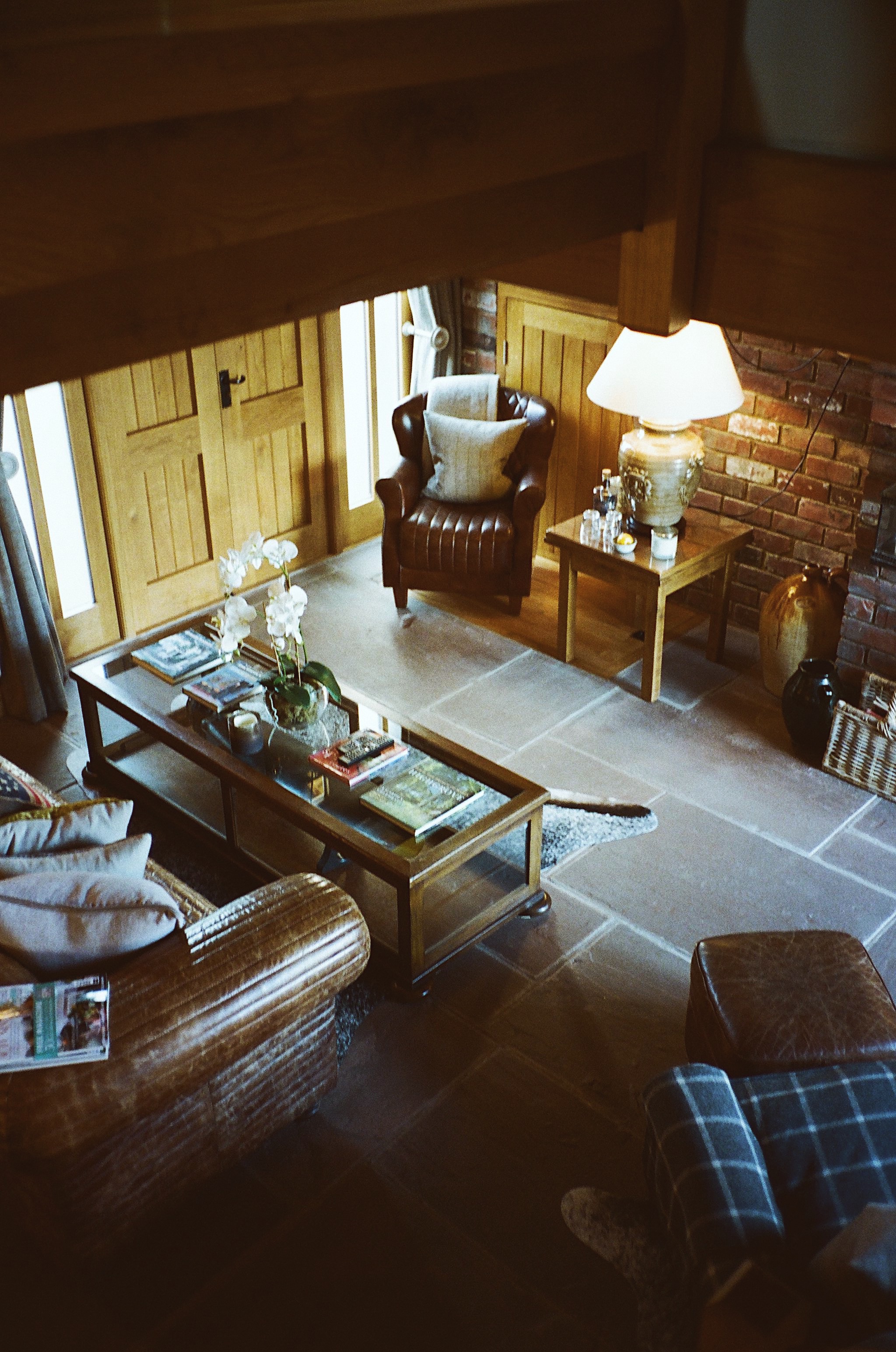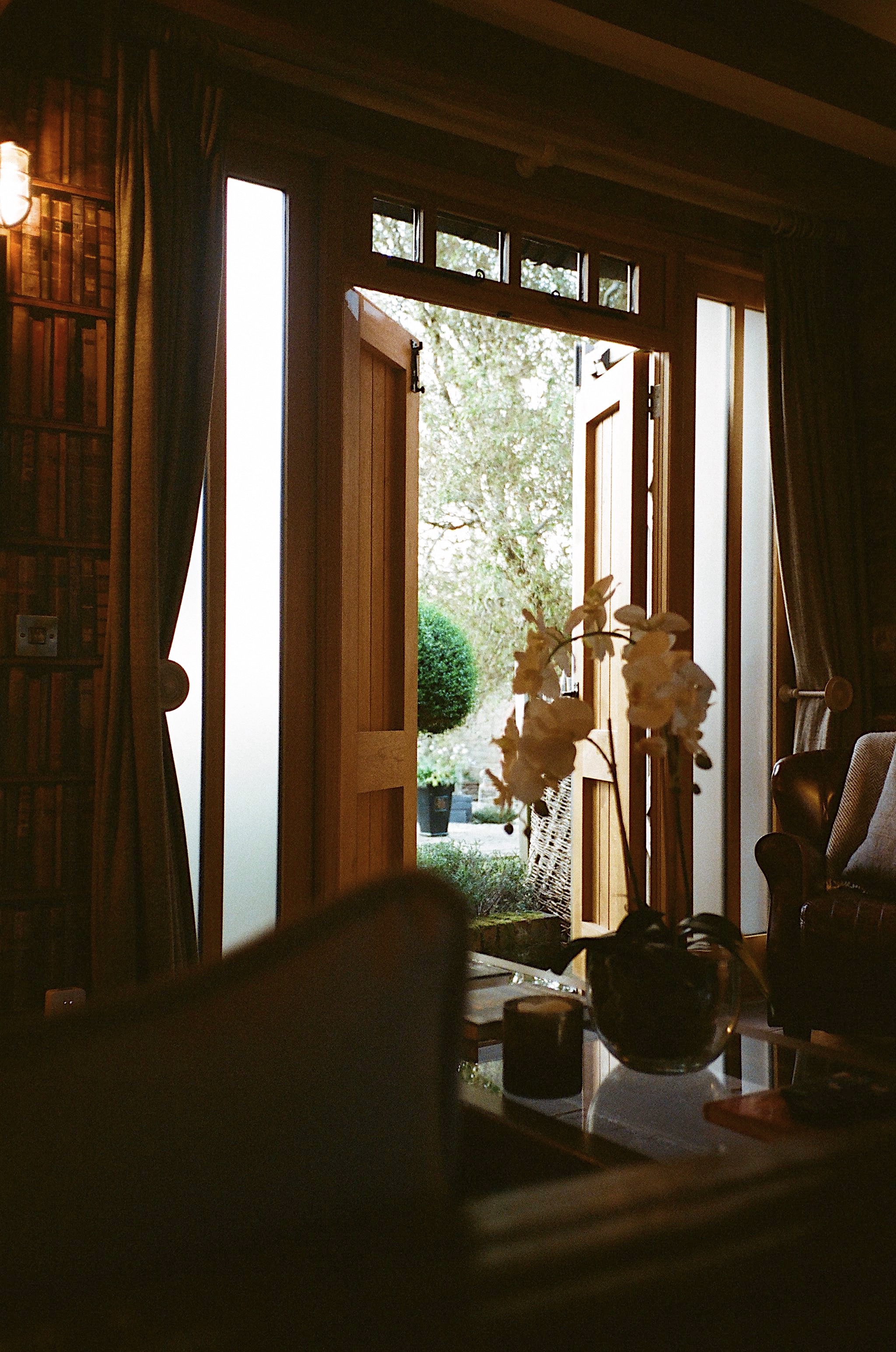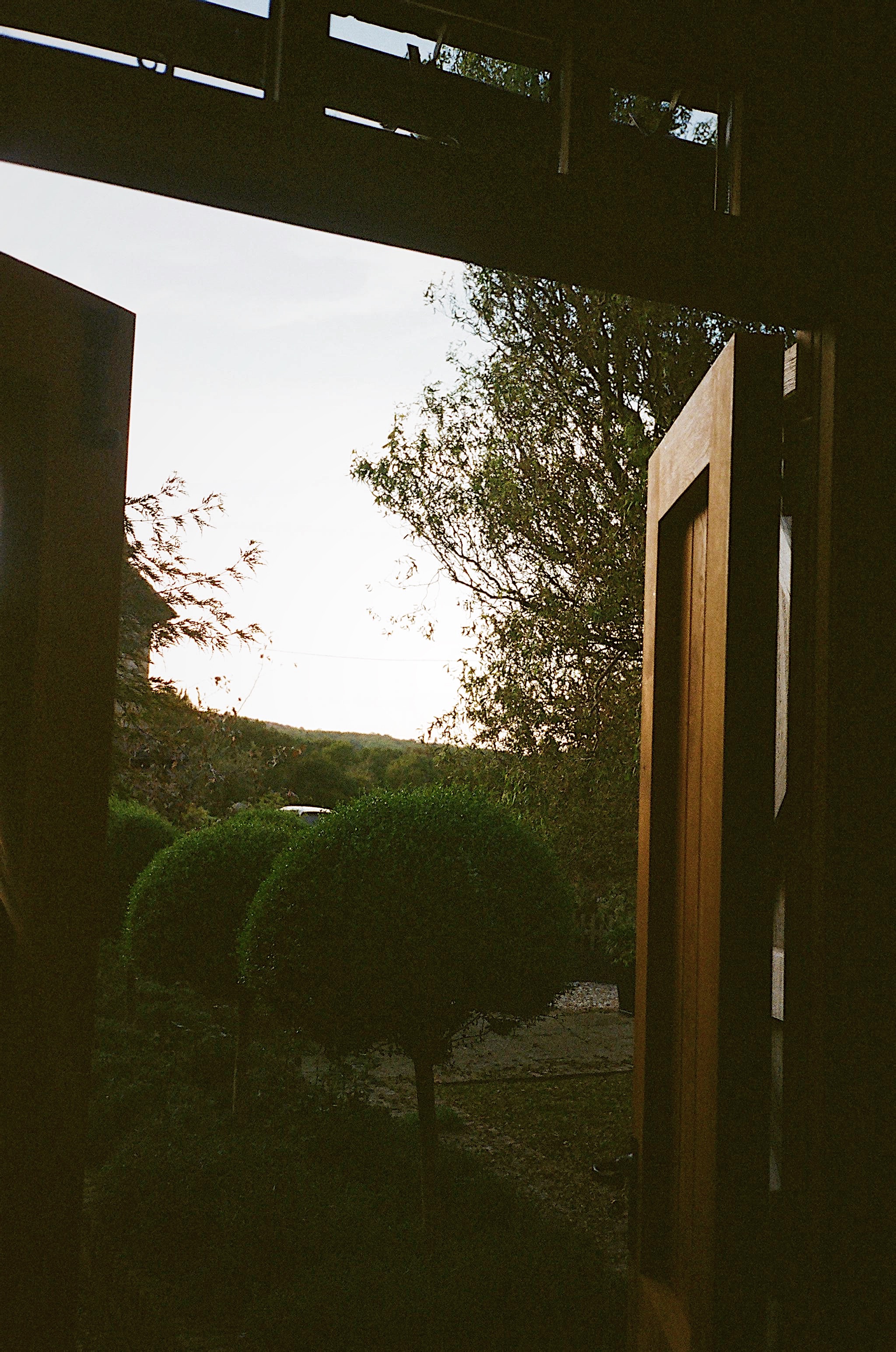 The interiors of Spitfire Barn were like something straight out of a festive film (think The Holiday/home exchange vibes). The owner told us that he was inspired by the spitfire plane crashes that took place during the second world war. Just up the road you can see The Black Mountains which is the site where many of these crashes unfortunately took place. There's lots of subtle memorabilia to be found in the cosy surroundings – including a Spitfire propeller that's carefully preserved inside the stunning glass coffee table. It felt like every corner of space was incredibly considered. Every object was a conversational piece, and offered some much needed escapism…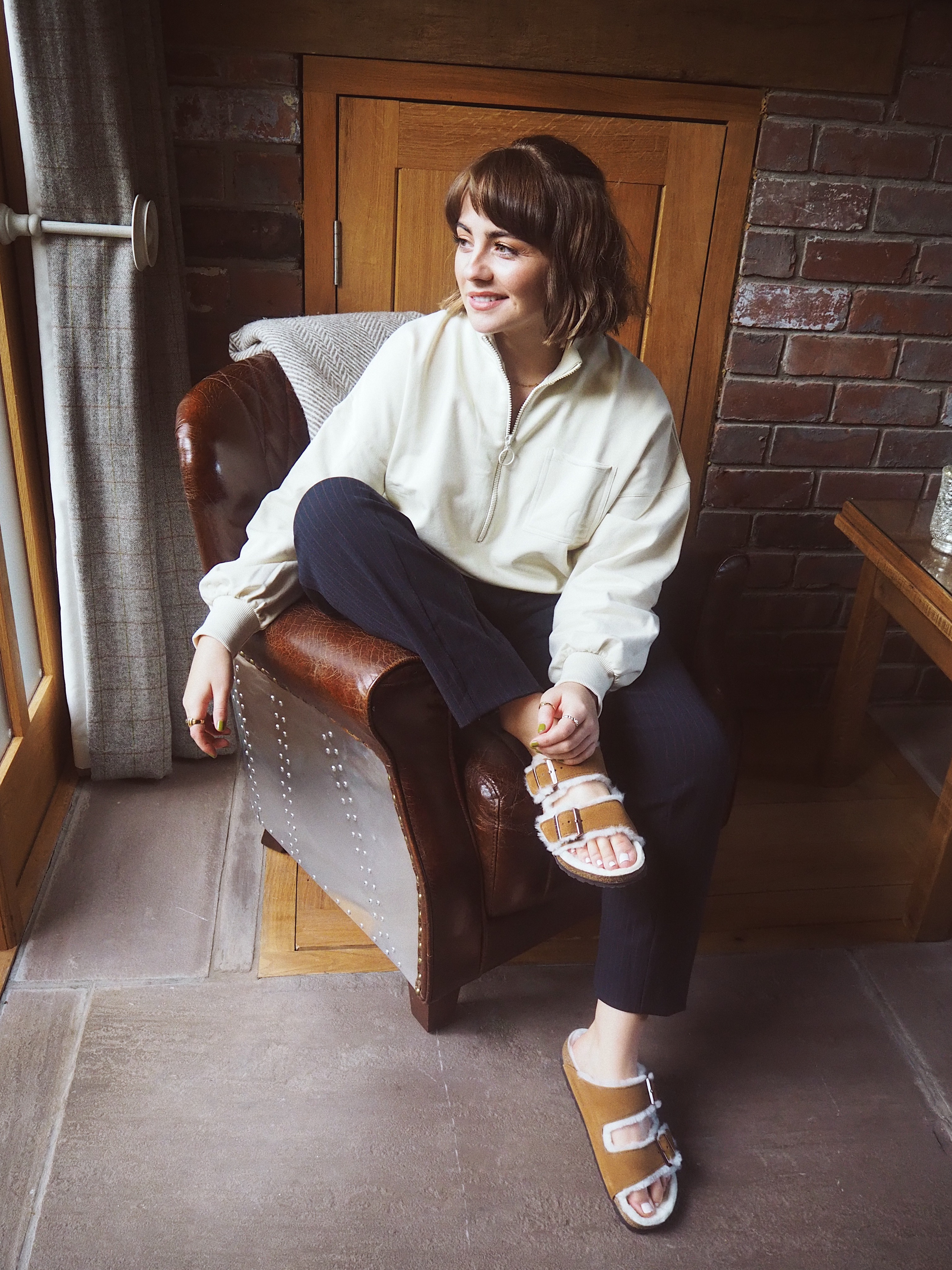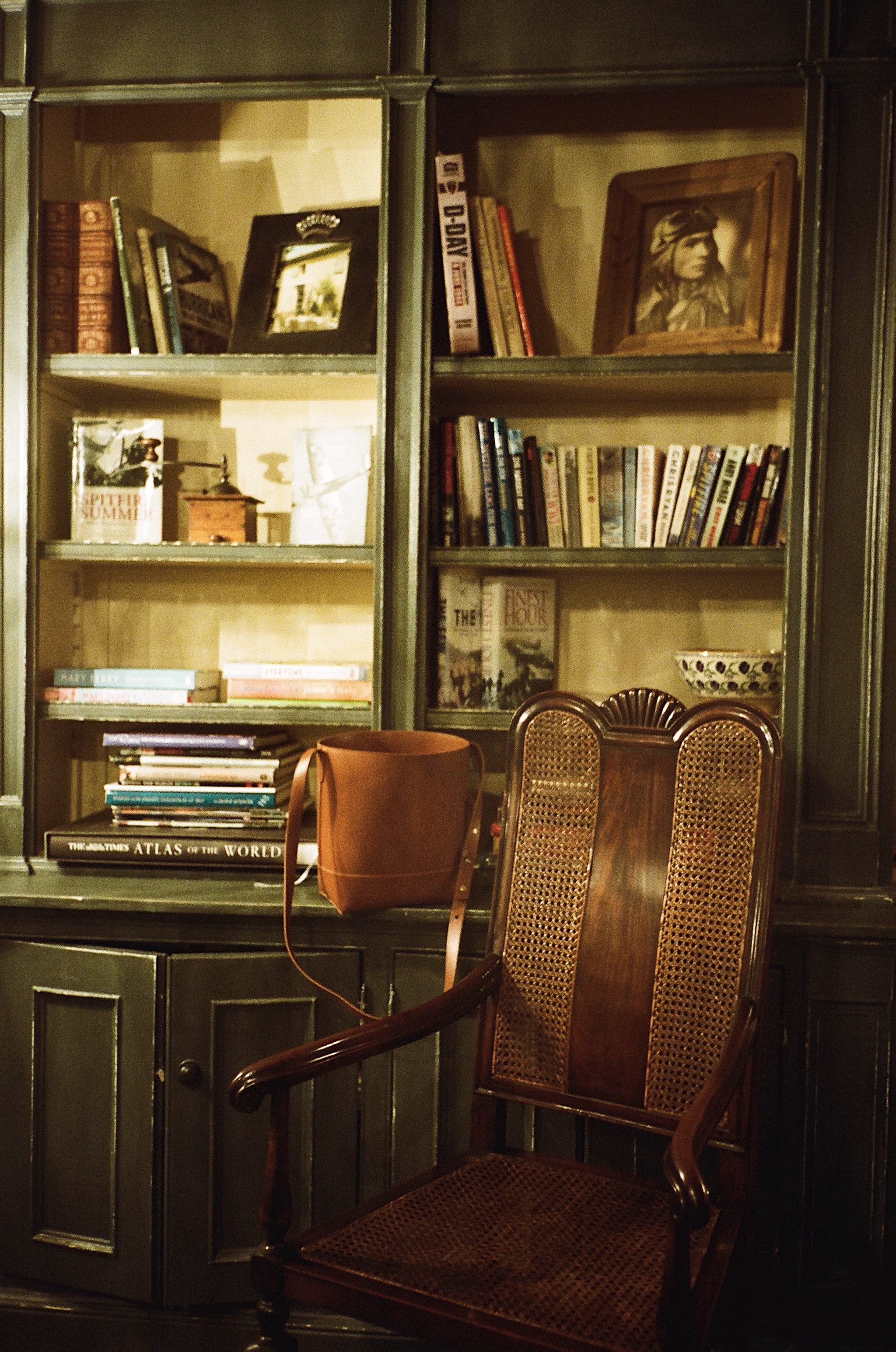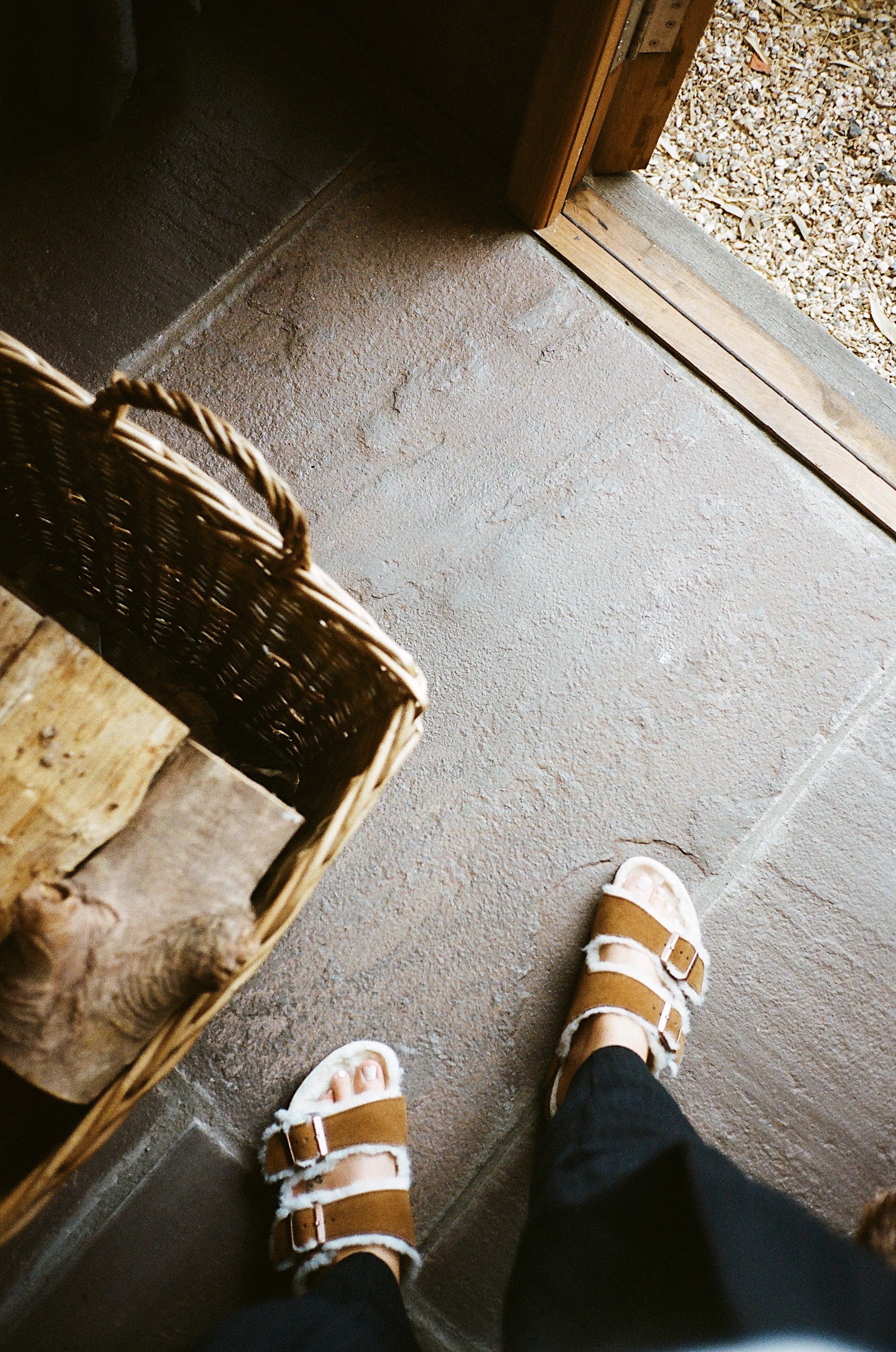 On the first day we drove to Hay-on-Wye which is a small market town in Wales that I'd heard great things about. It's well known for it's large amount of book stores and antique shops which makes it the perfect spot for afternoon exploring followed by ice cream from Shepherds Parlour. Hay is home to over twenty book shops and is often described as 'the town of books' – if that's not enough to lure you in then I'm not sure what is… 
Hay castle (home to the Honesty/outdoor Bookshop) was temporarily closed, but you could still visit some of the bookshop and make a donation. I believe all proceeds go towards the upkeep of the castle which is lovely – it's currently undergoing restoration work, but I'd love to visit again in the future when it's been brought back to life!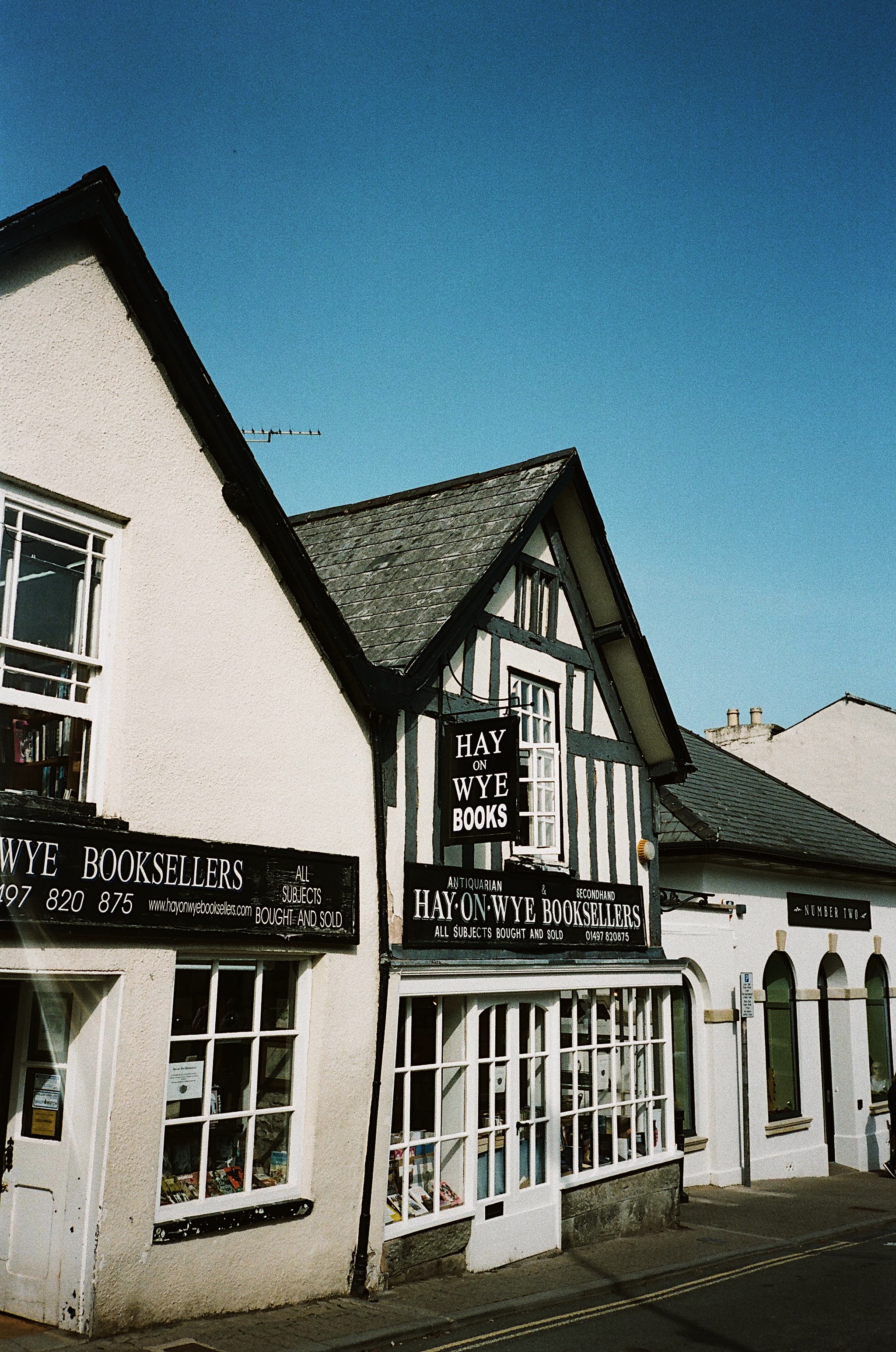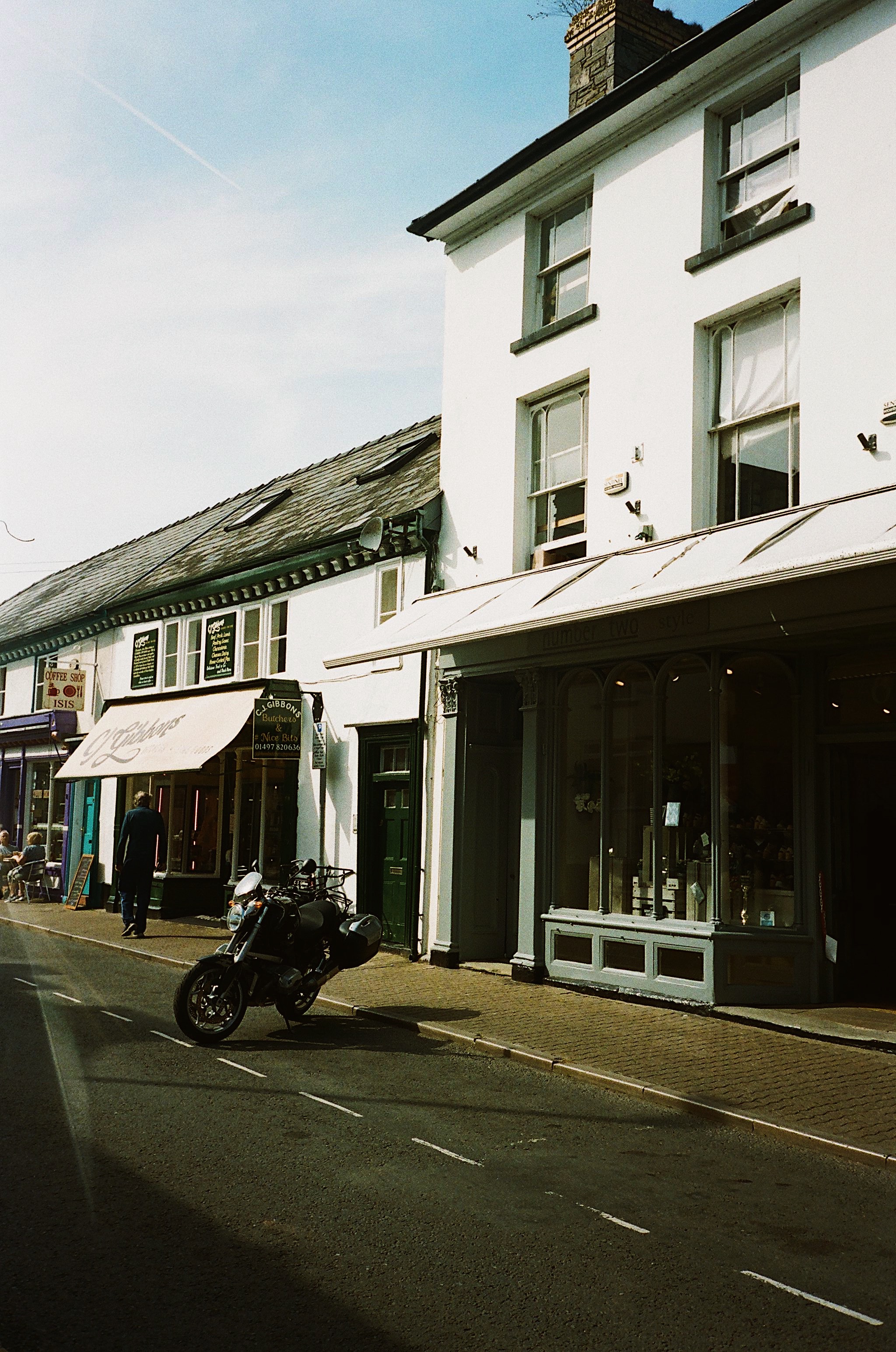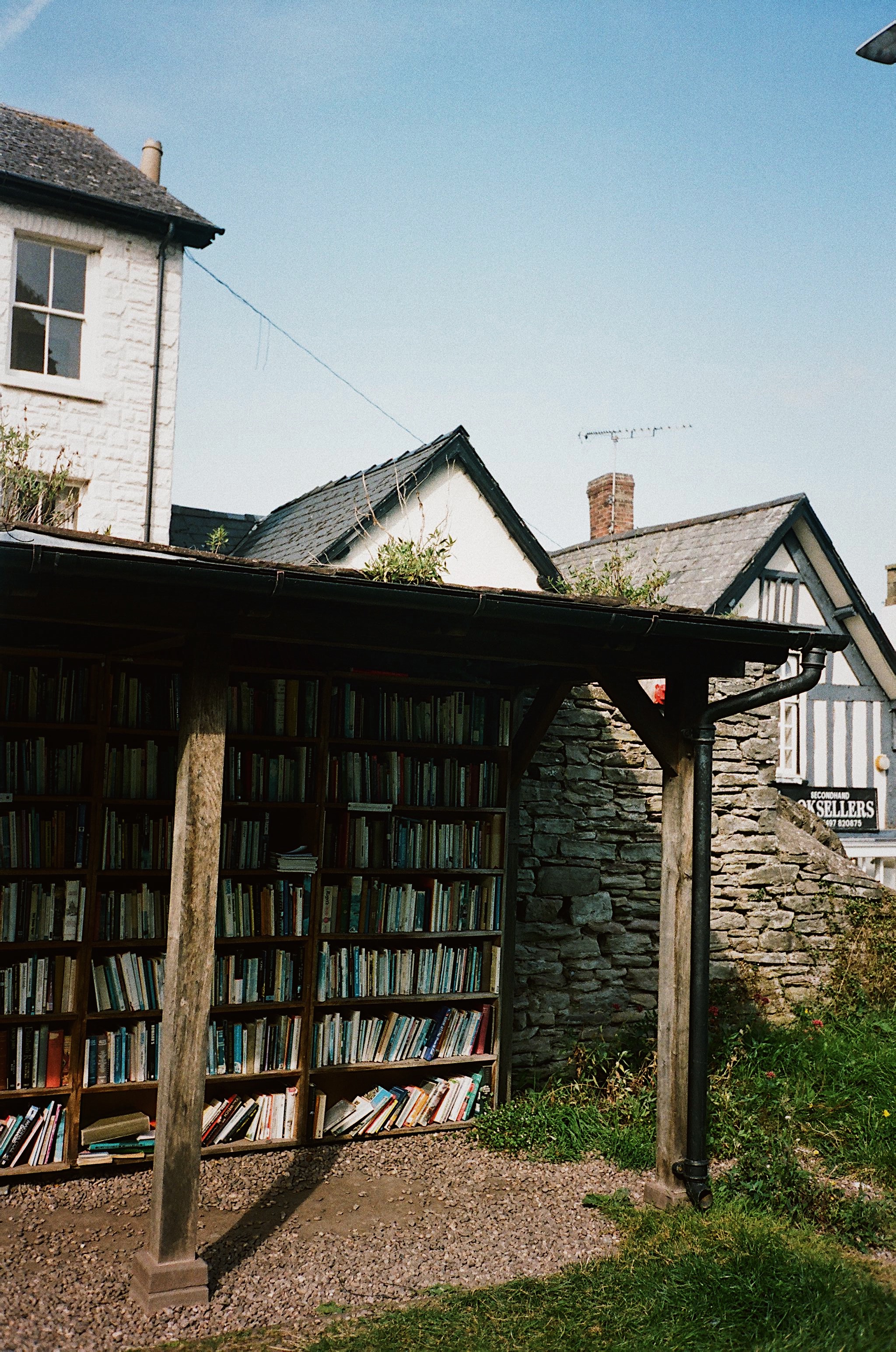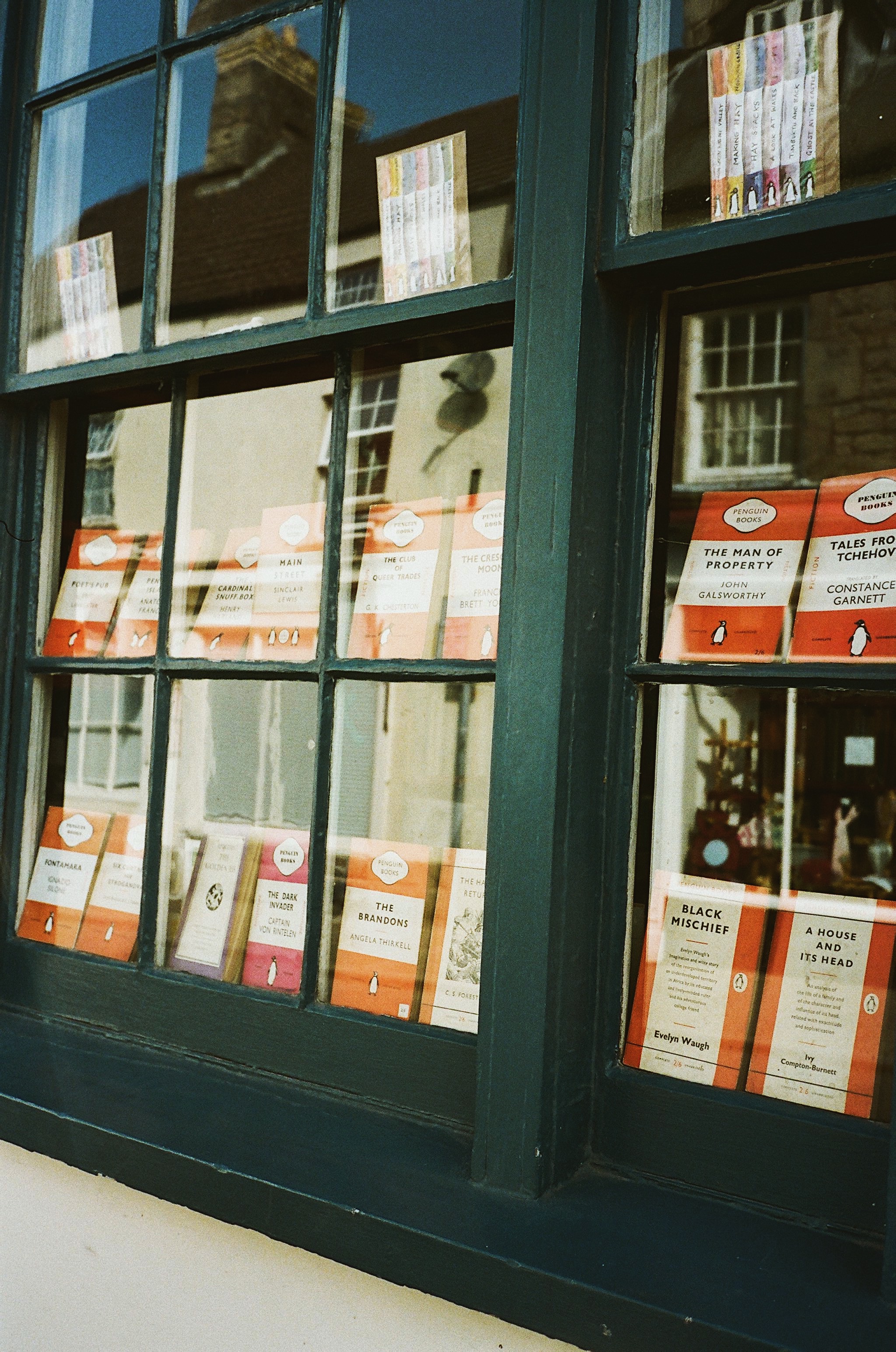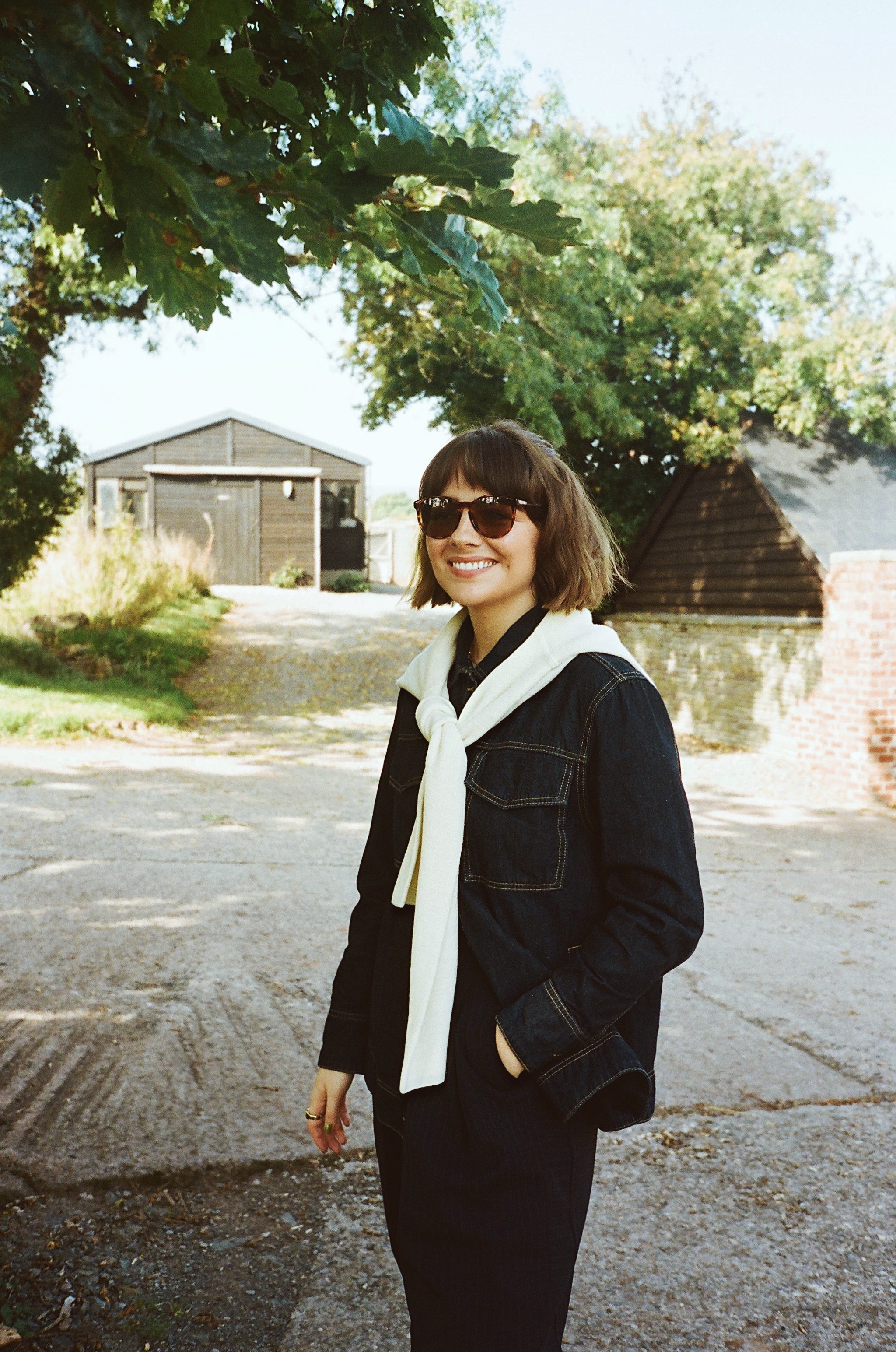 The next day we headed towards Brecon Beacons National Park as there was a couple of beauty spots I really wanted to check out whilst the sun was shining. This area was just under an hours drive away in the car so I'd definitely recommend planning what you want to see and checking whether there are any restrictions before you get there. After much deliberation, we ended up visiting Llywn-onn Reservoir which you can drive straight to and park by the side of the road or in the designated car park.
If you love lakes/large bodies of water like I do then I can't recommend this place enough! It was warm enough to sunbathe for an hour and have a little picnic down by the waterside. There wasn't many other people around other than a family that had stopped off in their Camper Van to have a BBQ, and an elderly couple who had set up their camping chairs right by the waters edge…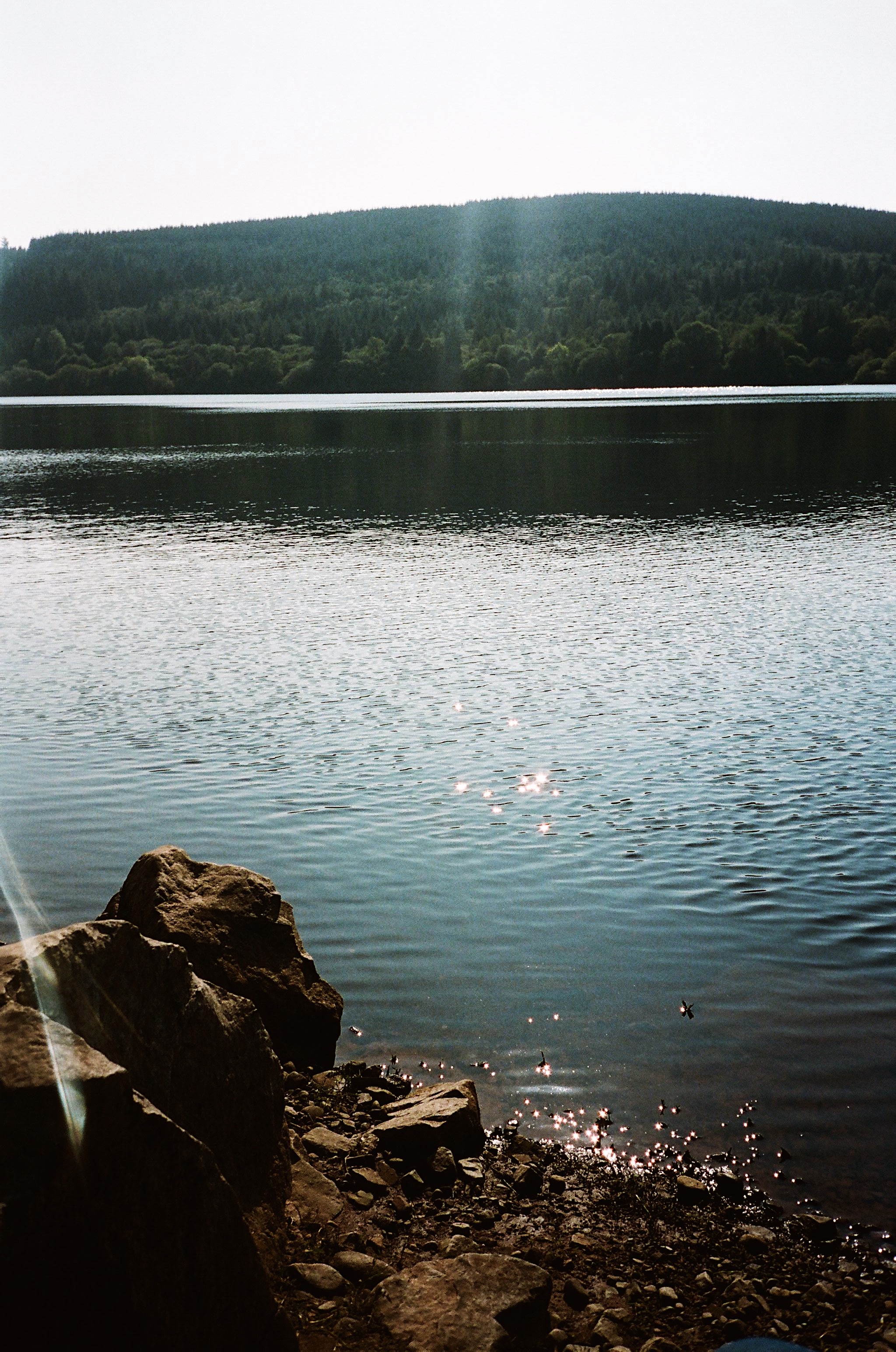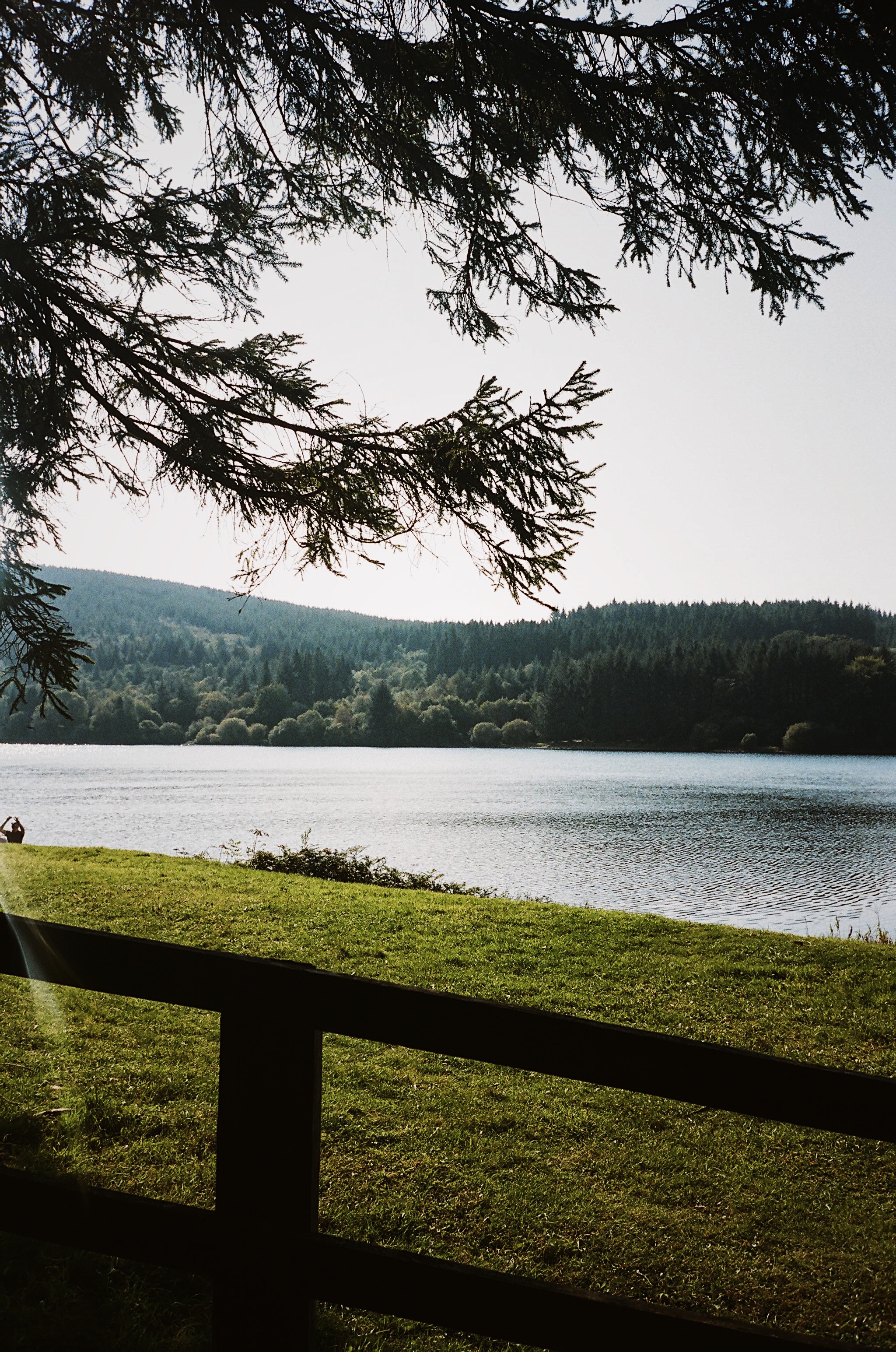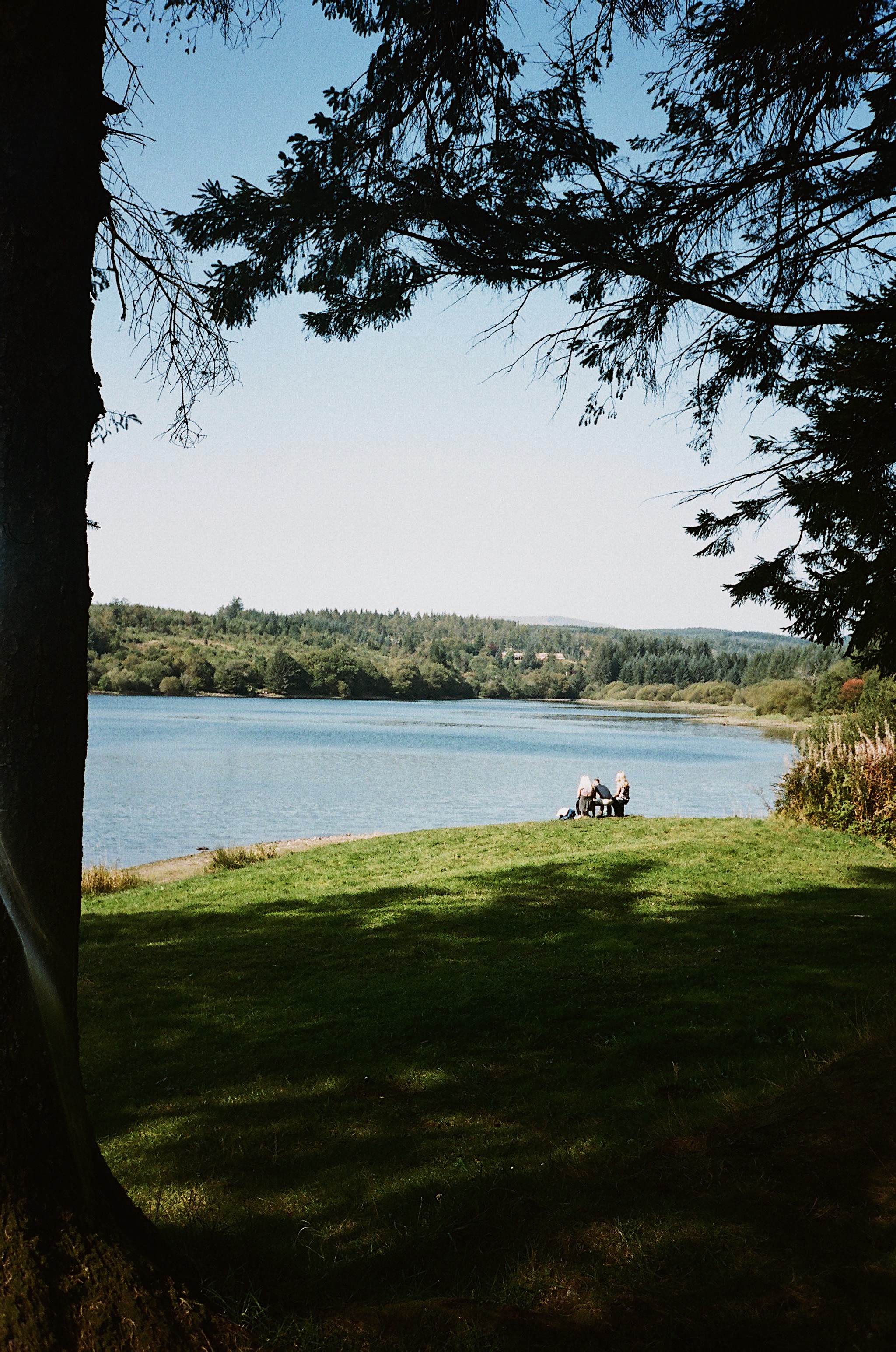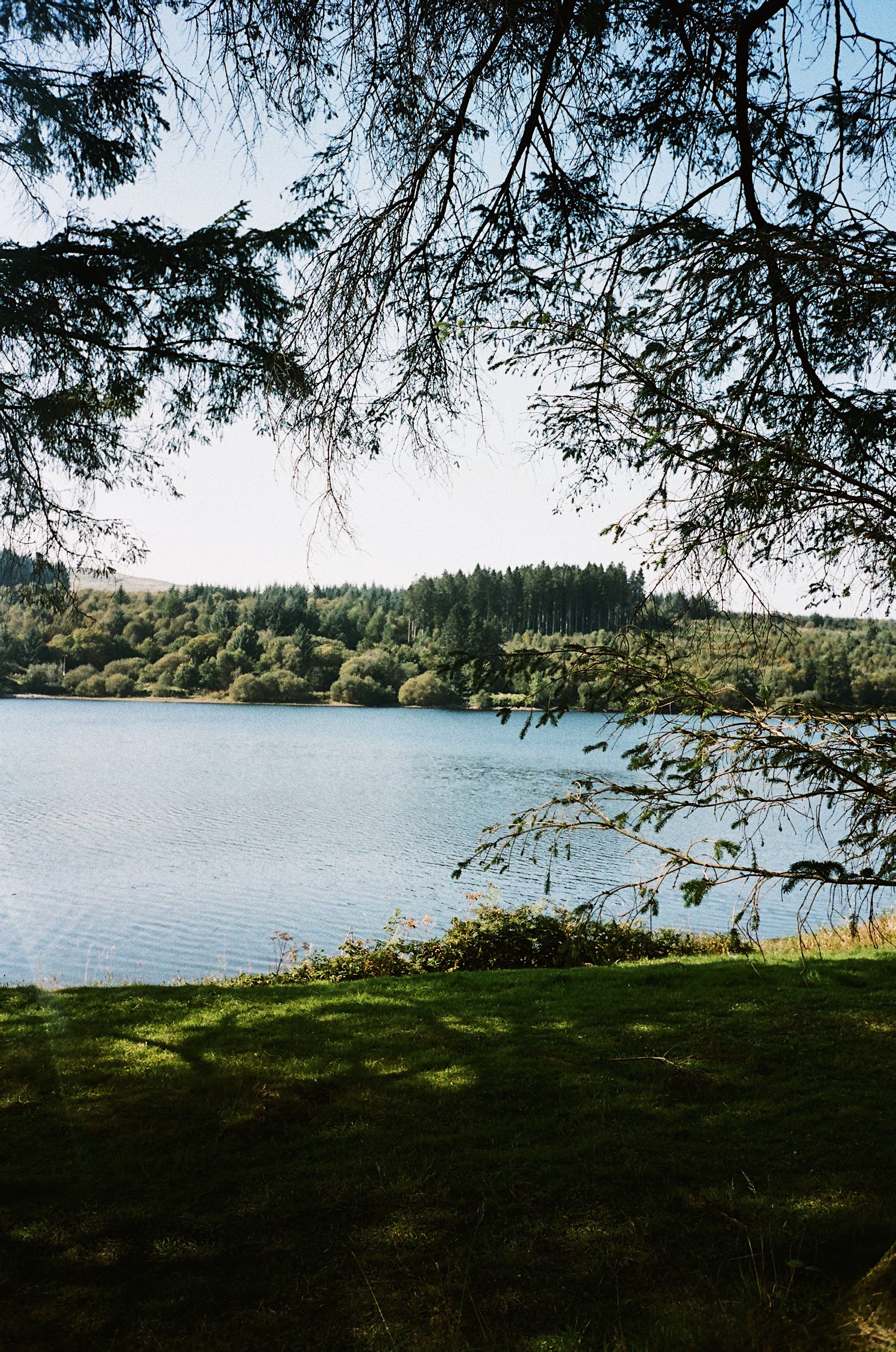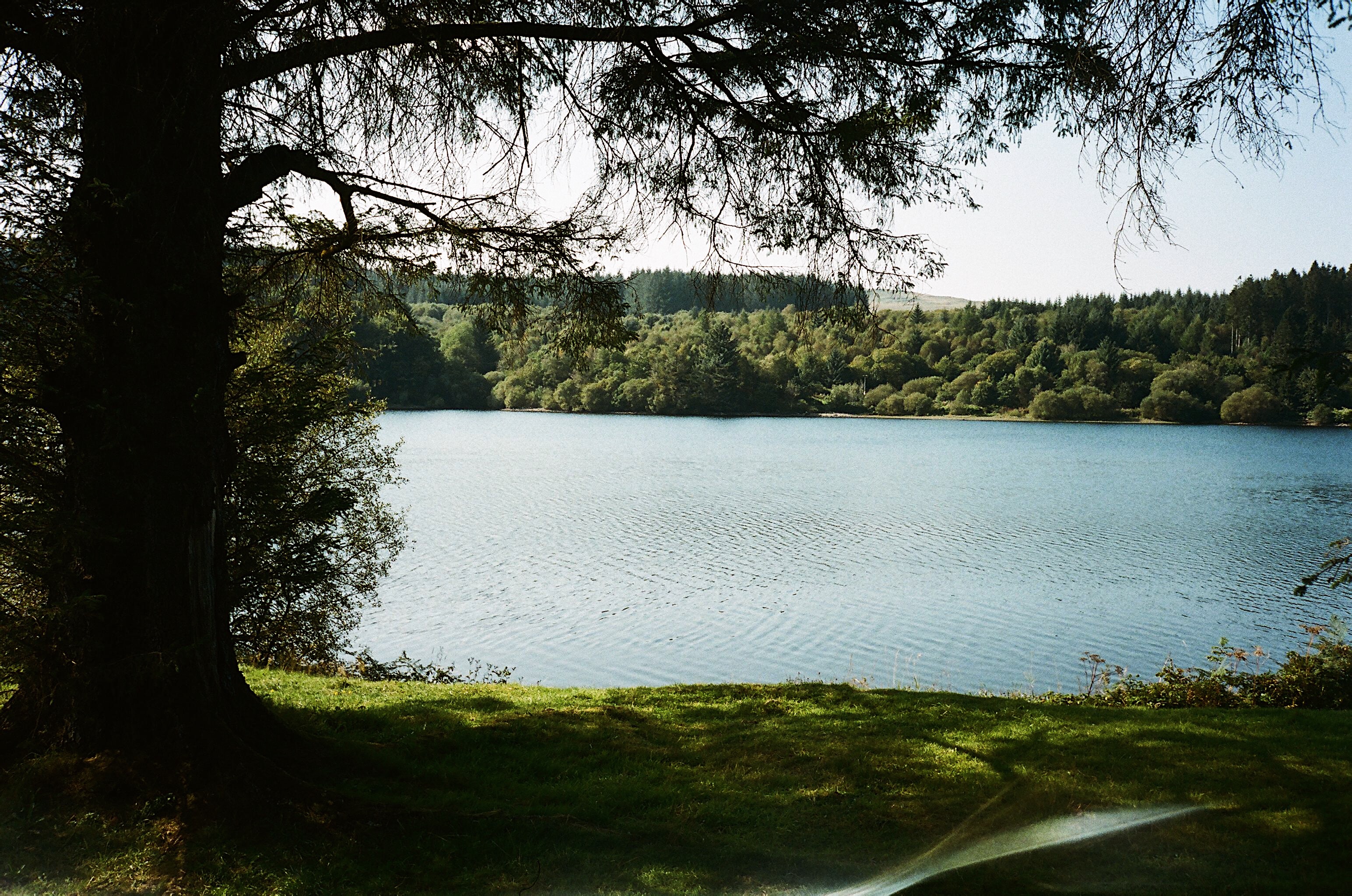 I really feel myself exhale whenever I'm somewhere as beautiful as this – it's sort of impossible to worry about the little things in life when there's such a vast amount of beauty right in front of you. I think most of us have been reminded of just how powerful nature is this year. It deserves our respect more than ever, and I'm so grateful that I got to discover this little slice of heaven…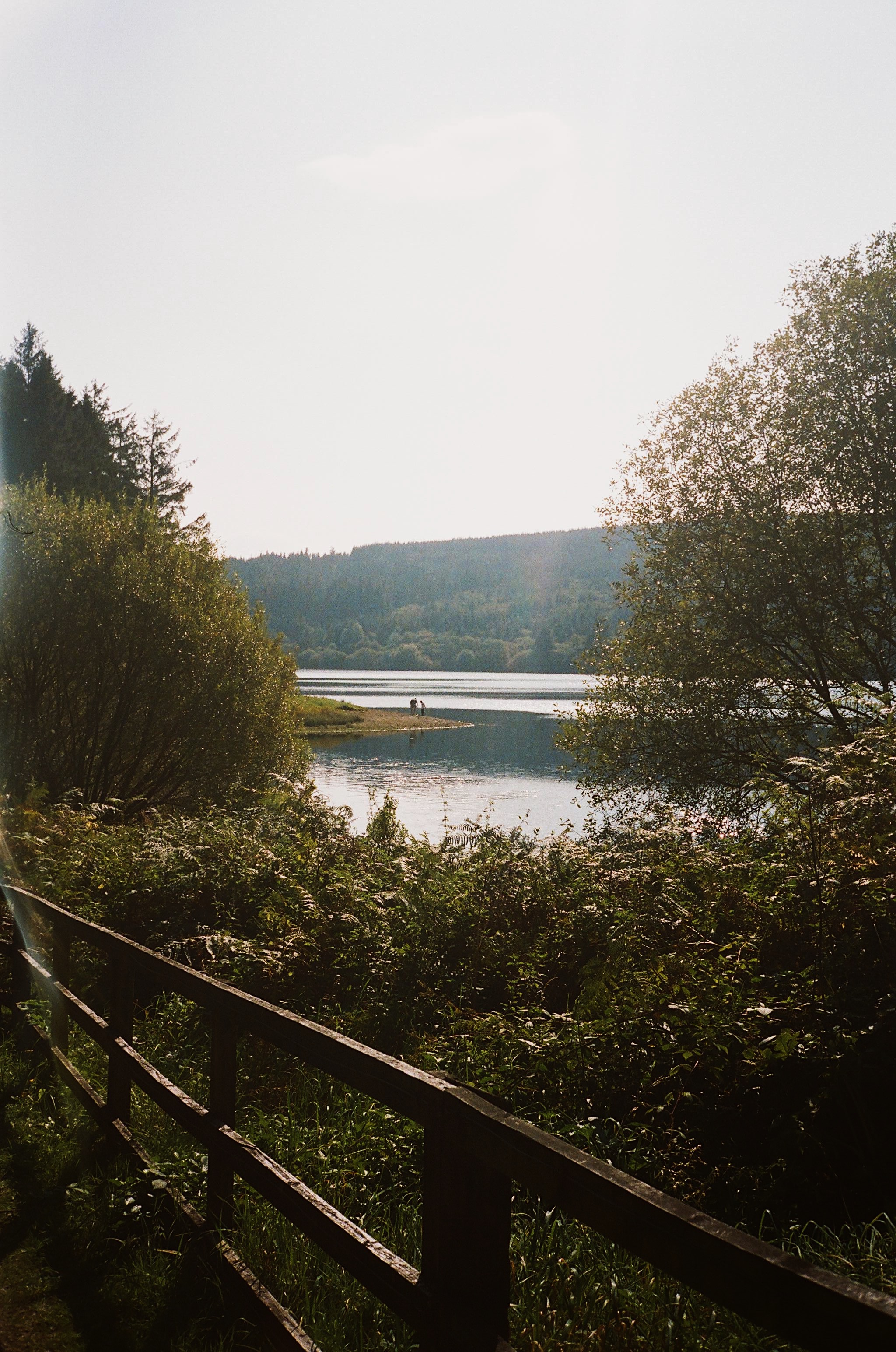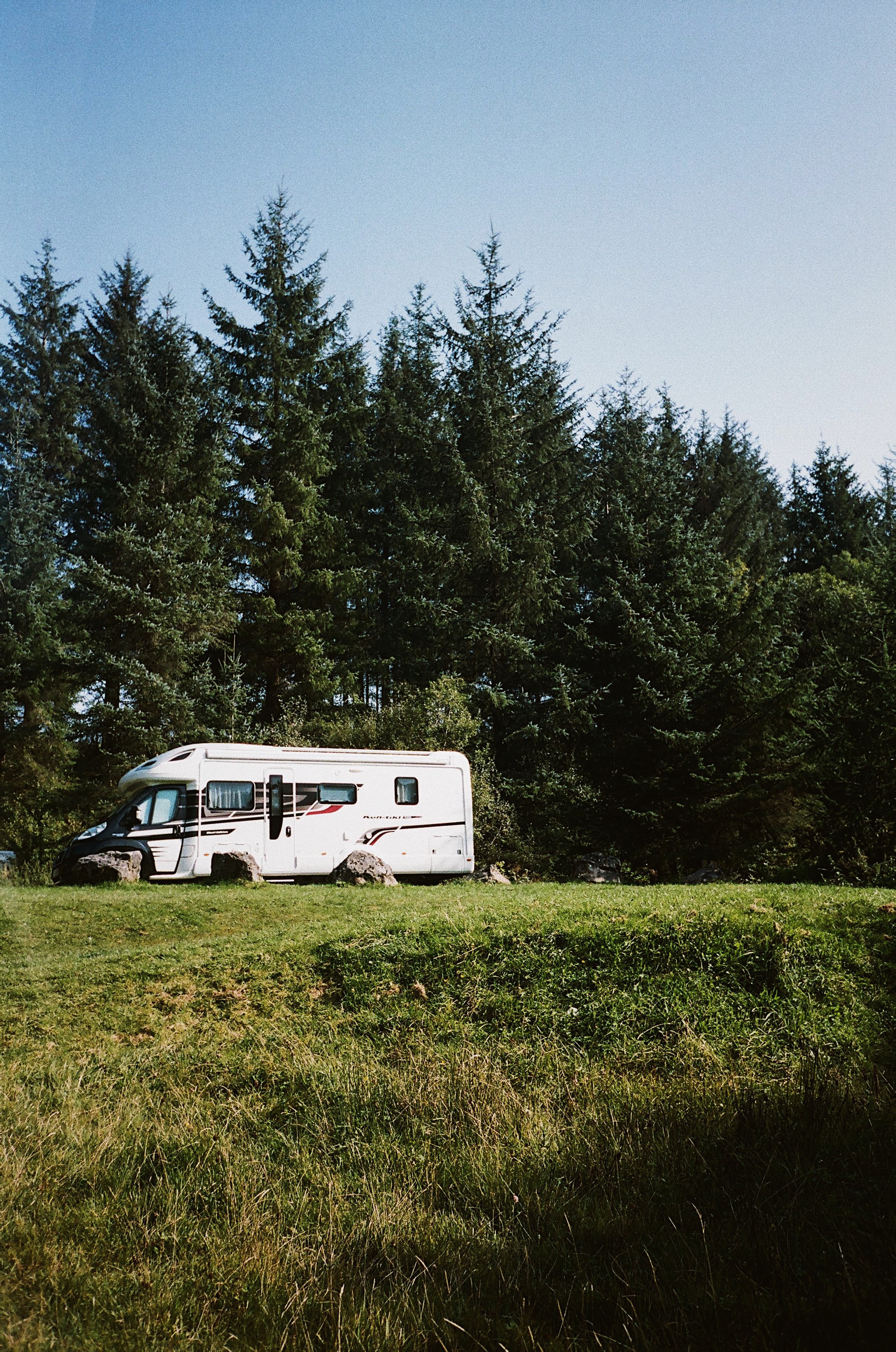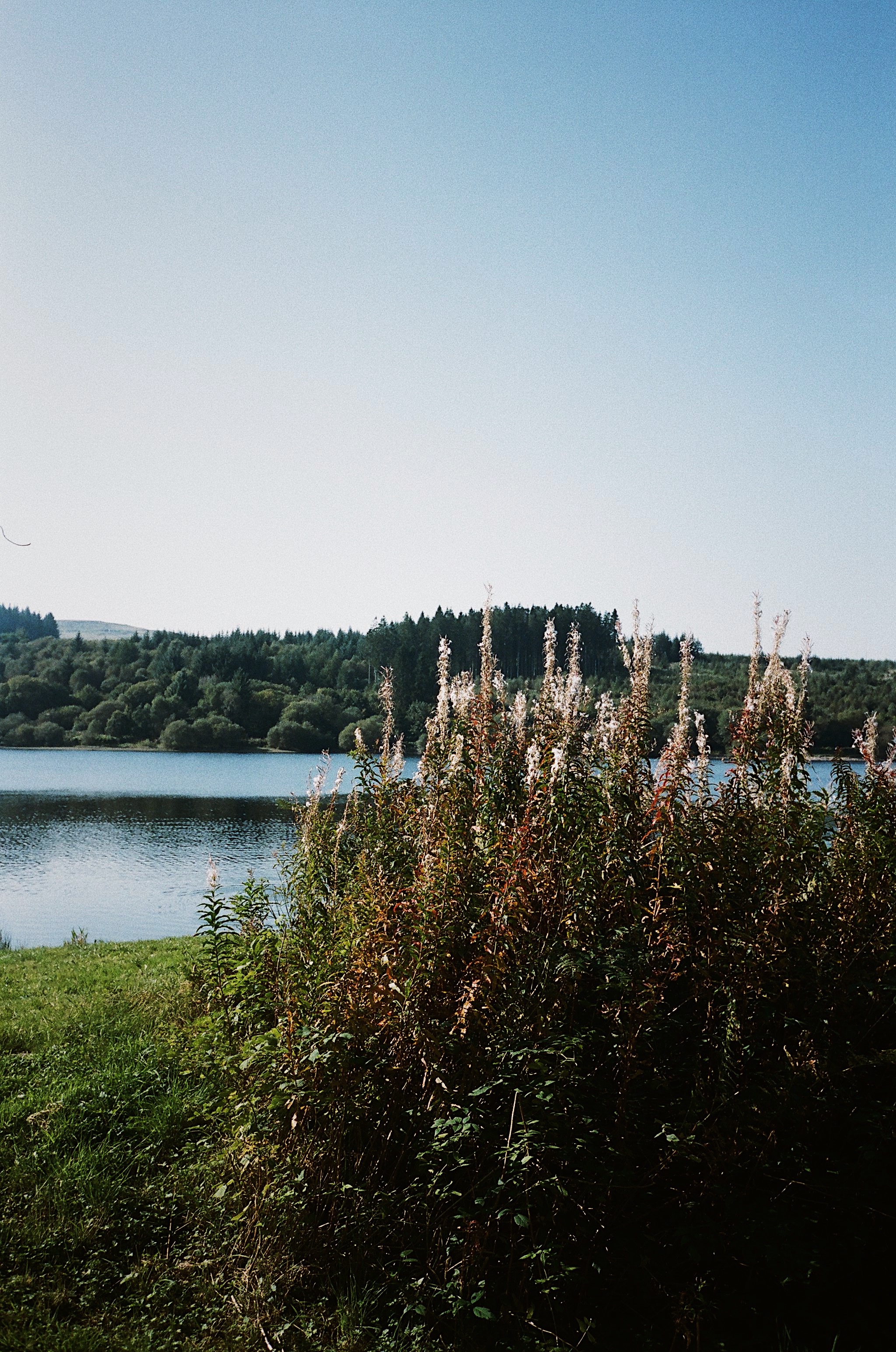 On the way back to Spitfire Barn, we stopped off at Llanthony Priory – there's a hotel and a cafe/restaurant on the grounds but it really doesn't take away from the overall experience. Another great place to stop off if it's sunny because the ruins really do look incredible against a blue sky backdrop. So beautiful, in fact, that a lot of people choose to get married underneath the glorious archways…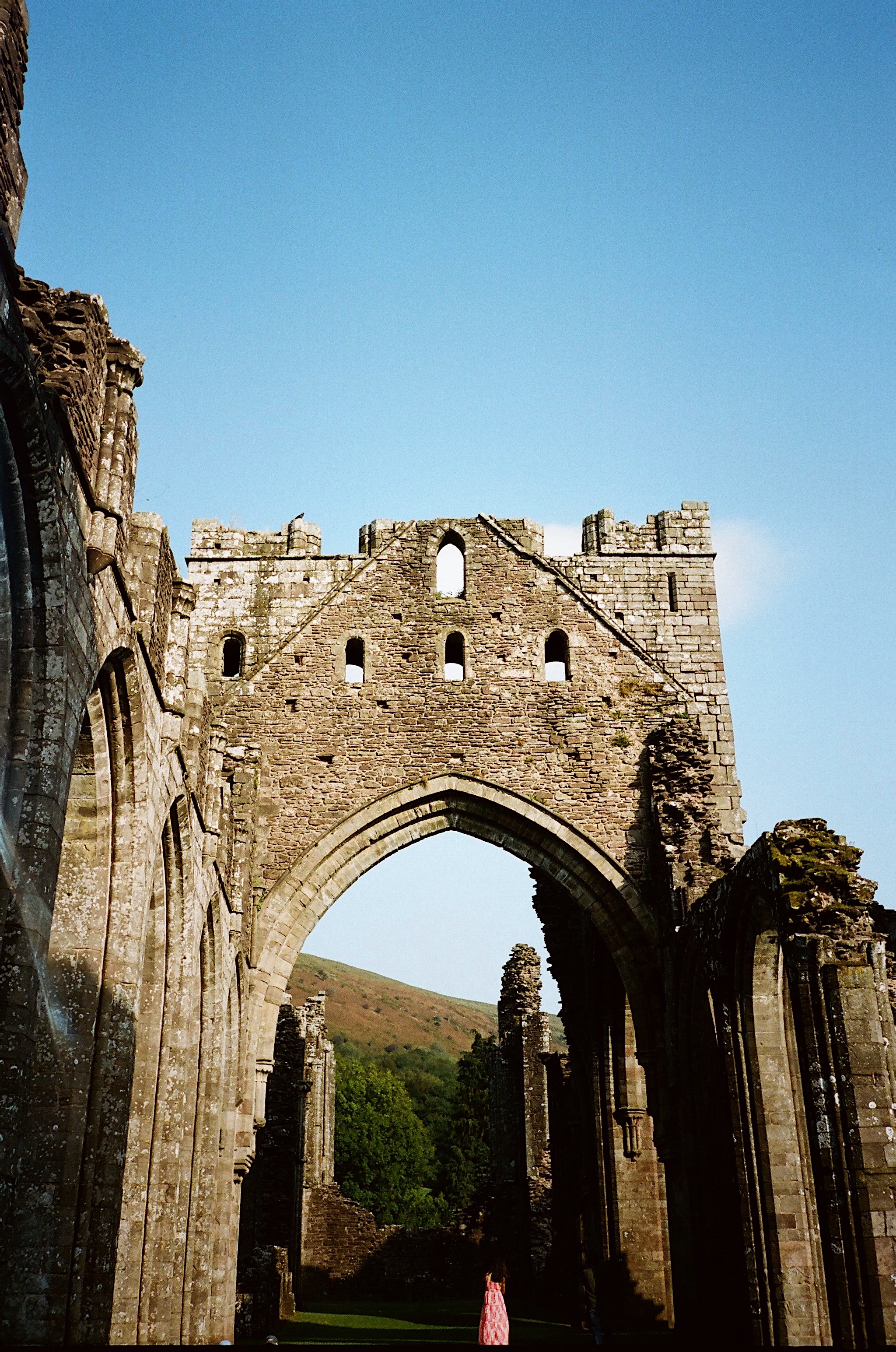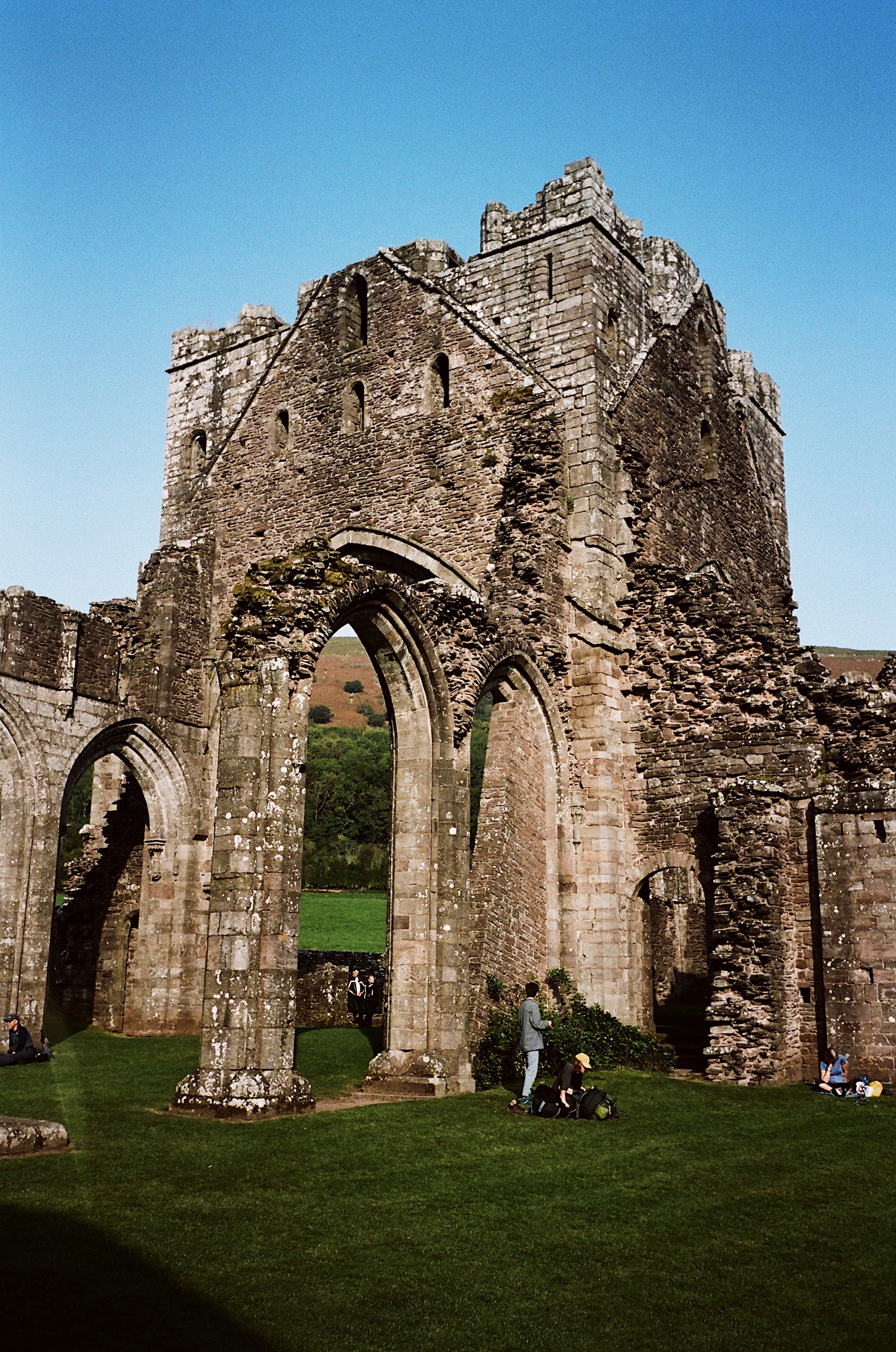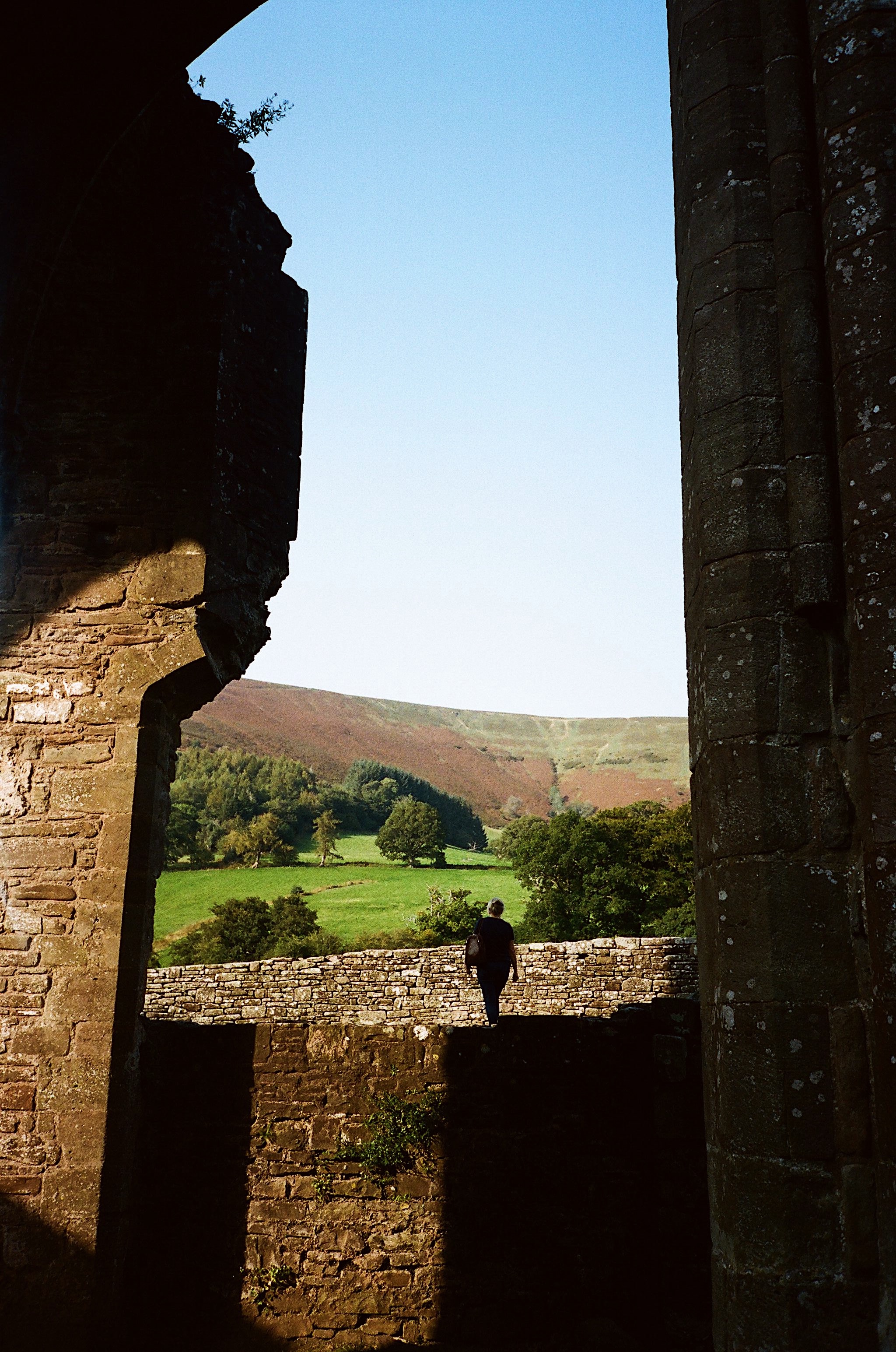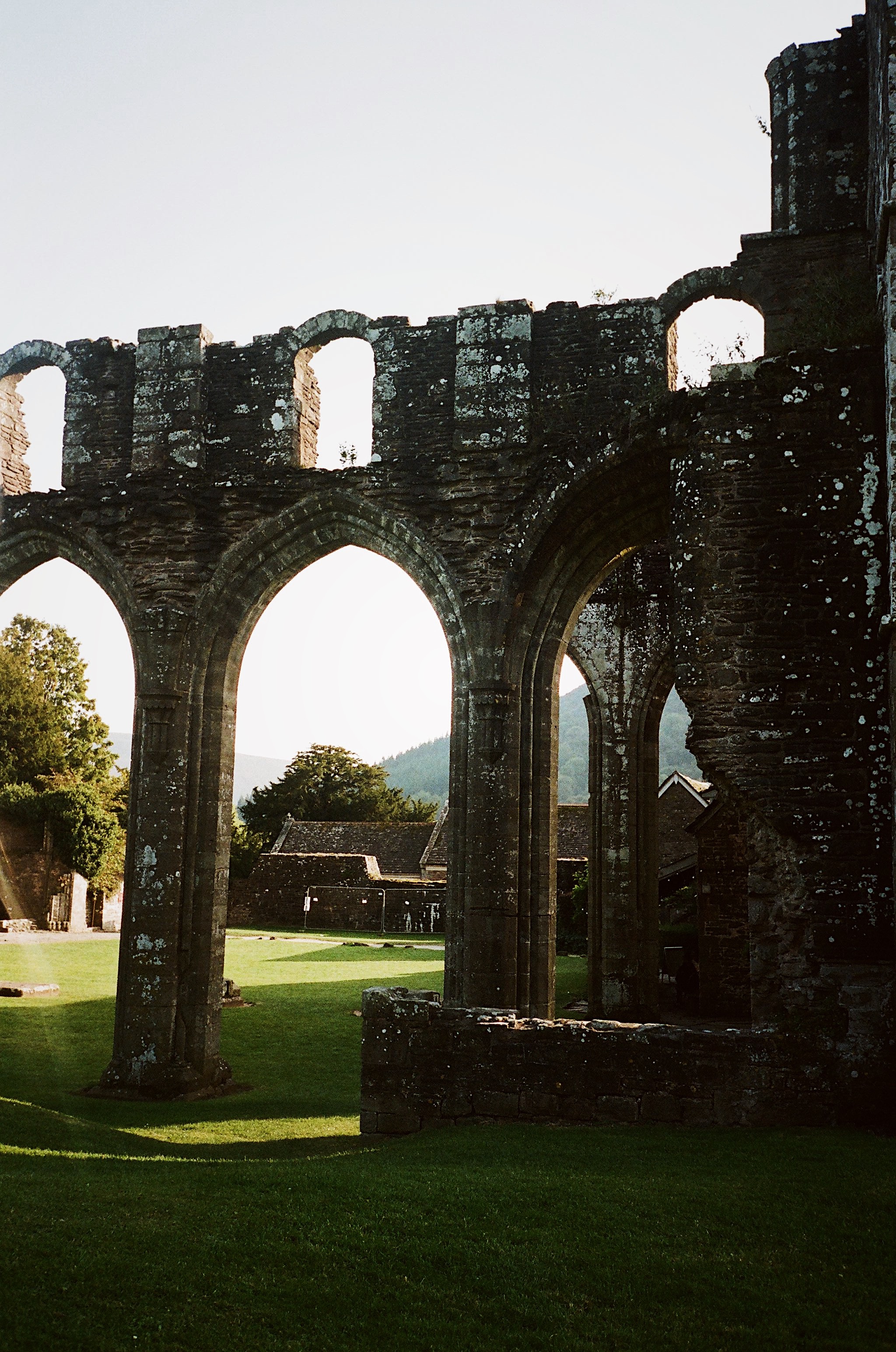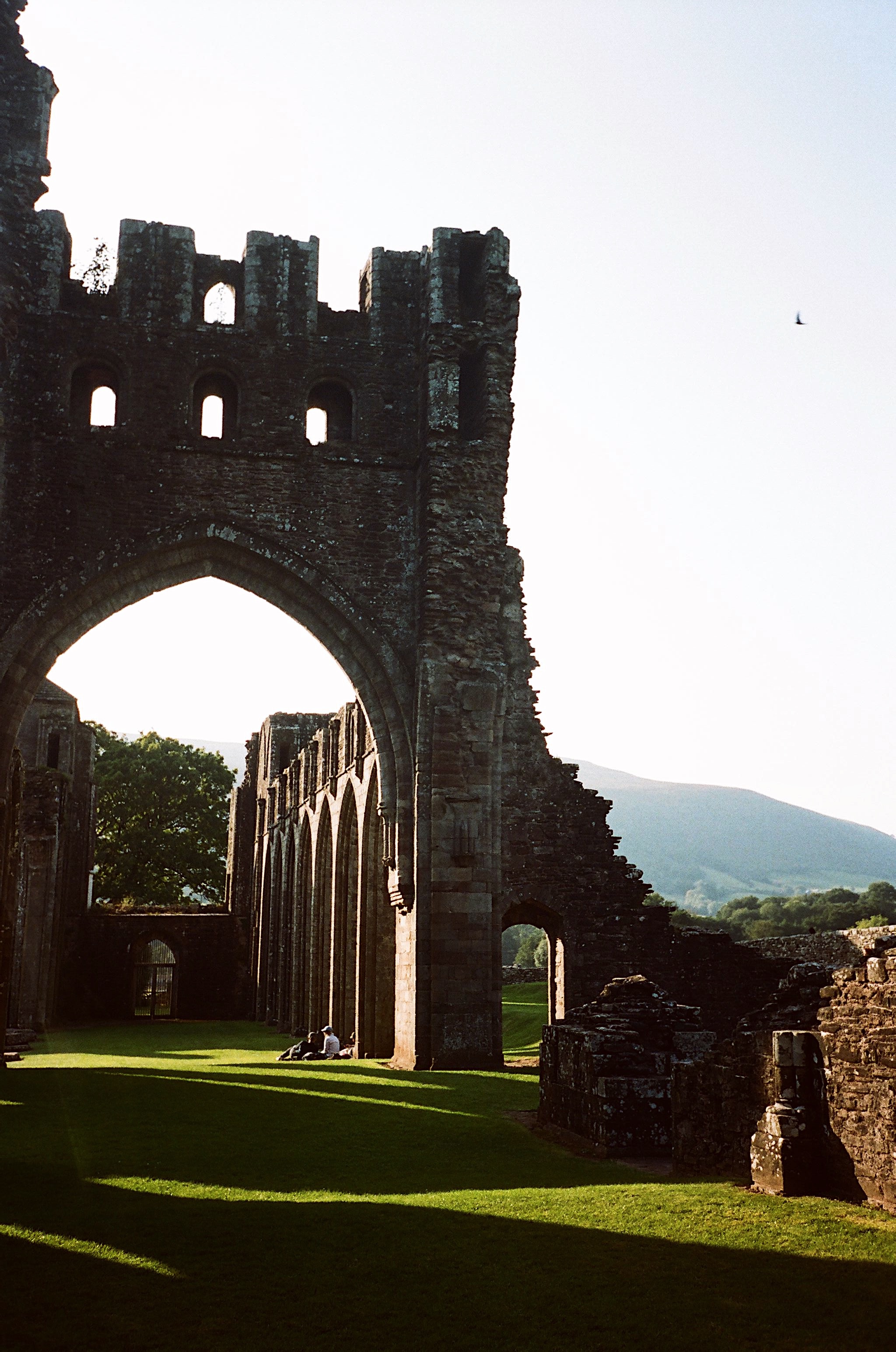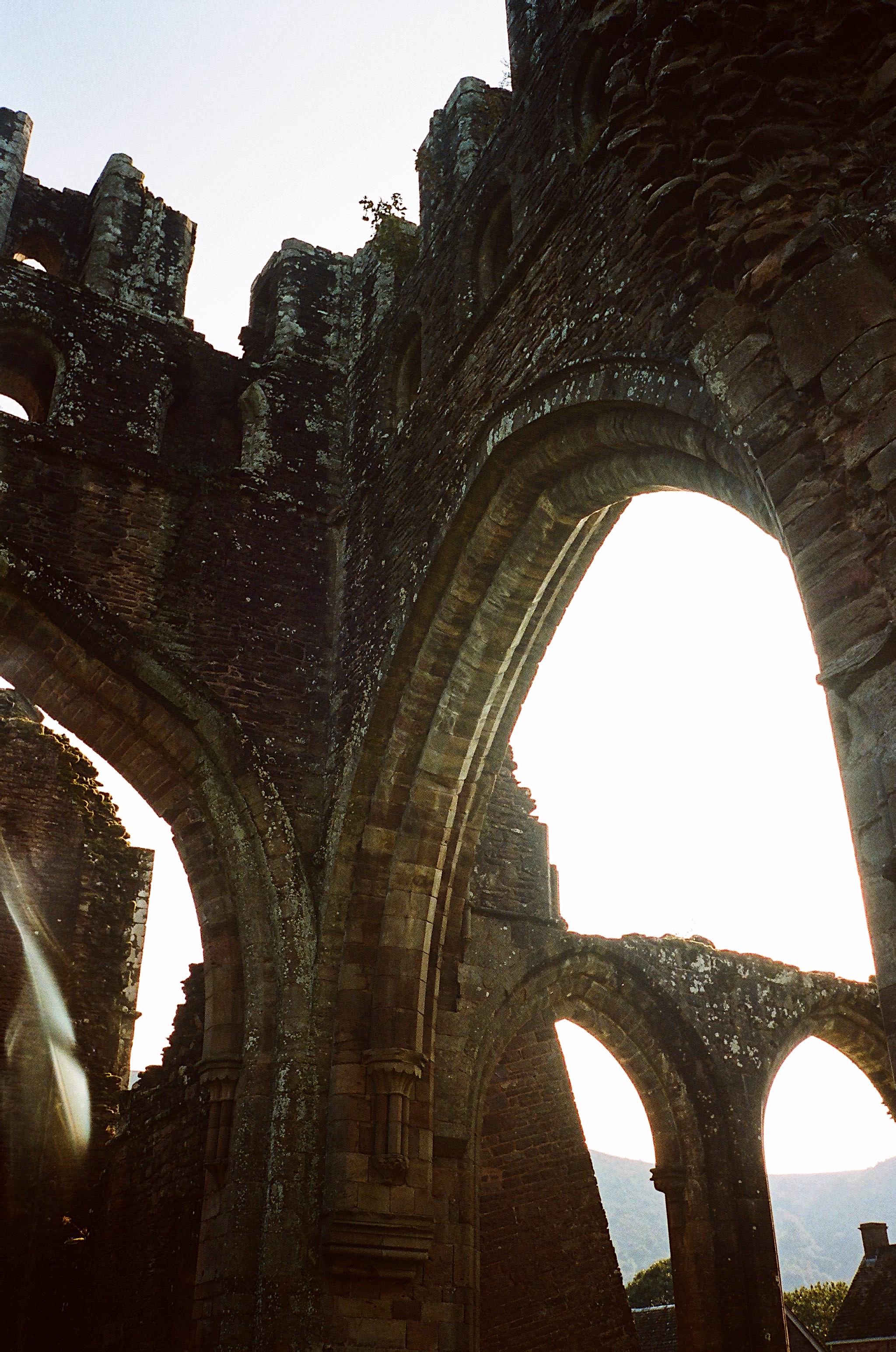 There's definitely no shortage of beauty spots to visit if you're planning a staycation around this area anytime soon! We also wanted to visit The Weir Garden but opted for an extra relaxing morning back at Spitfire Barn instead. Another place on my wish list was Abergavenny (pretty town in Wales) but we decided against it because of the current climate/the potential dangers of visiting a new town centre.
As I mentioned earlier, we decided to stay away from any potentially busy spots as much as possible, and prepared all of our meals back at the barn. However, we were recommended The Walnut Tree which is a Michelin starred restaurant In Abergavenny (about a half an hour drive away from Spitfire).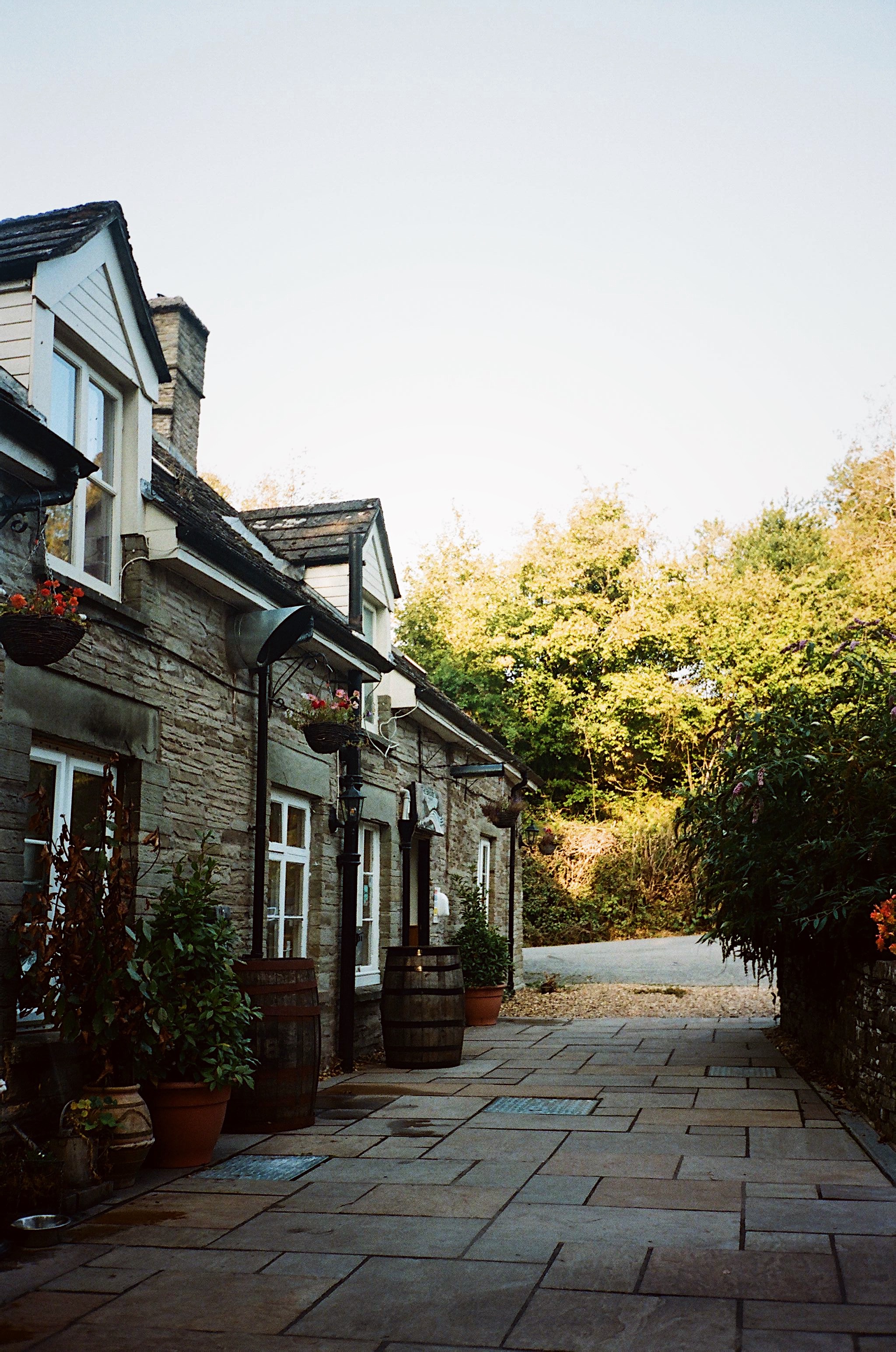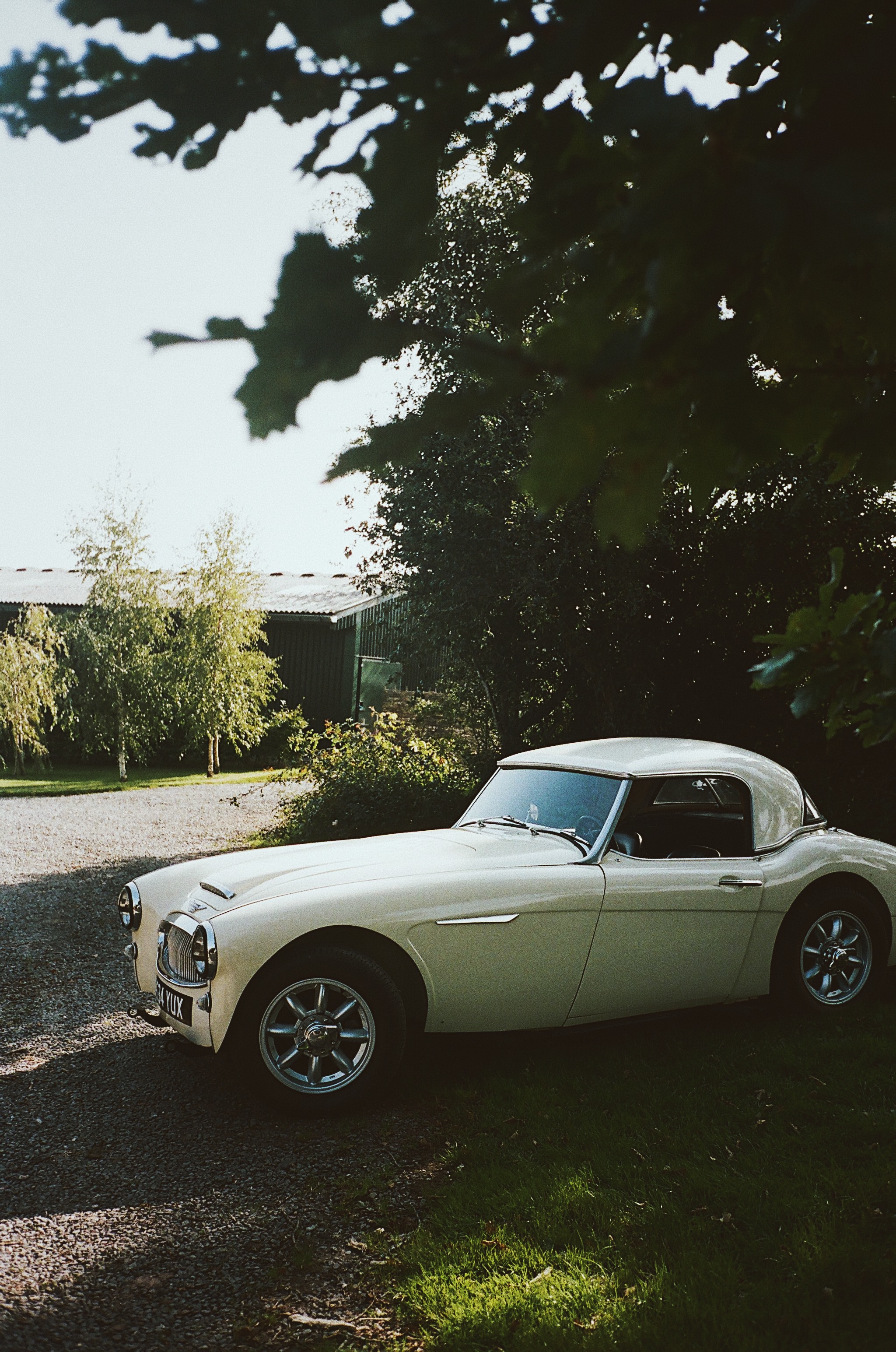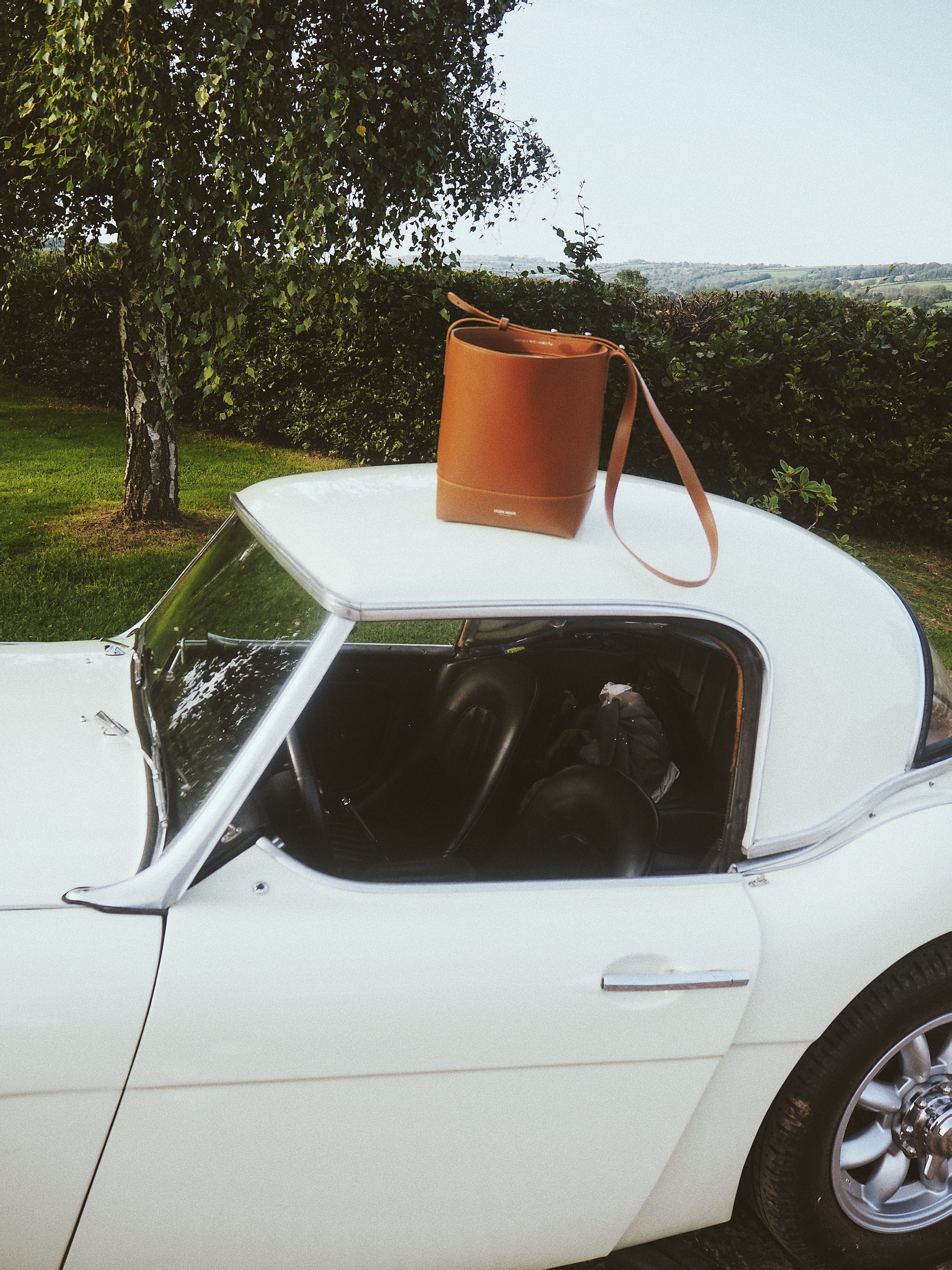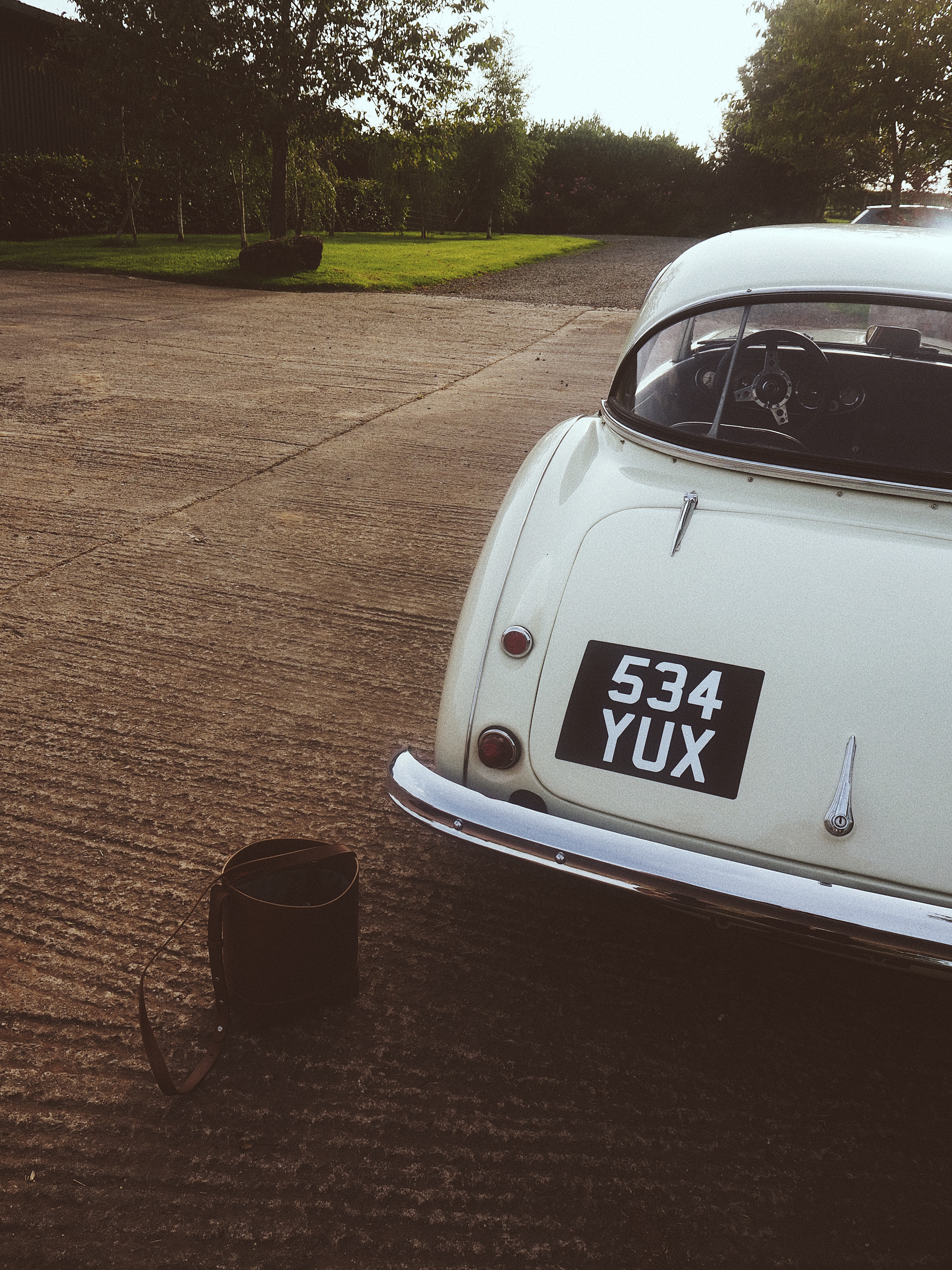 I can't rave about this place enough and I really recommend taking a look at Boutique Retreats for any future getaways – I definitely don't think we are going to see the travel industry go back to normal for a long time, so it's lovely to discover companies that are championing the staycation and allowing many of us to still experience some time away during this strange time.
I arrived back home to the news of another potential lockdown which feels very daunting, but it's also made me treasure this long weekend away all the more!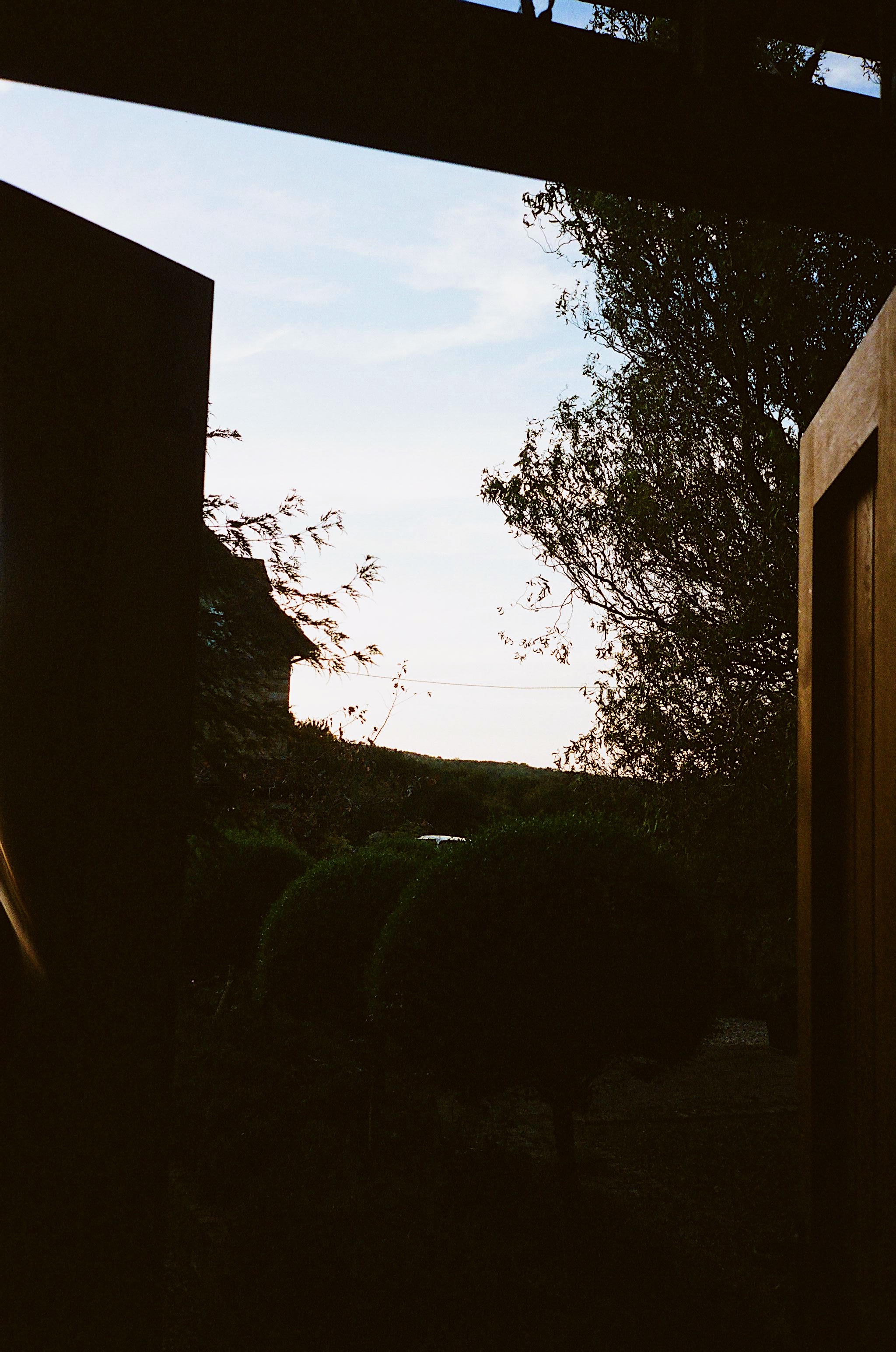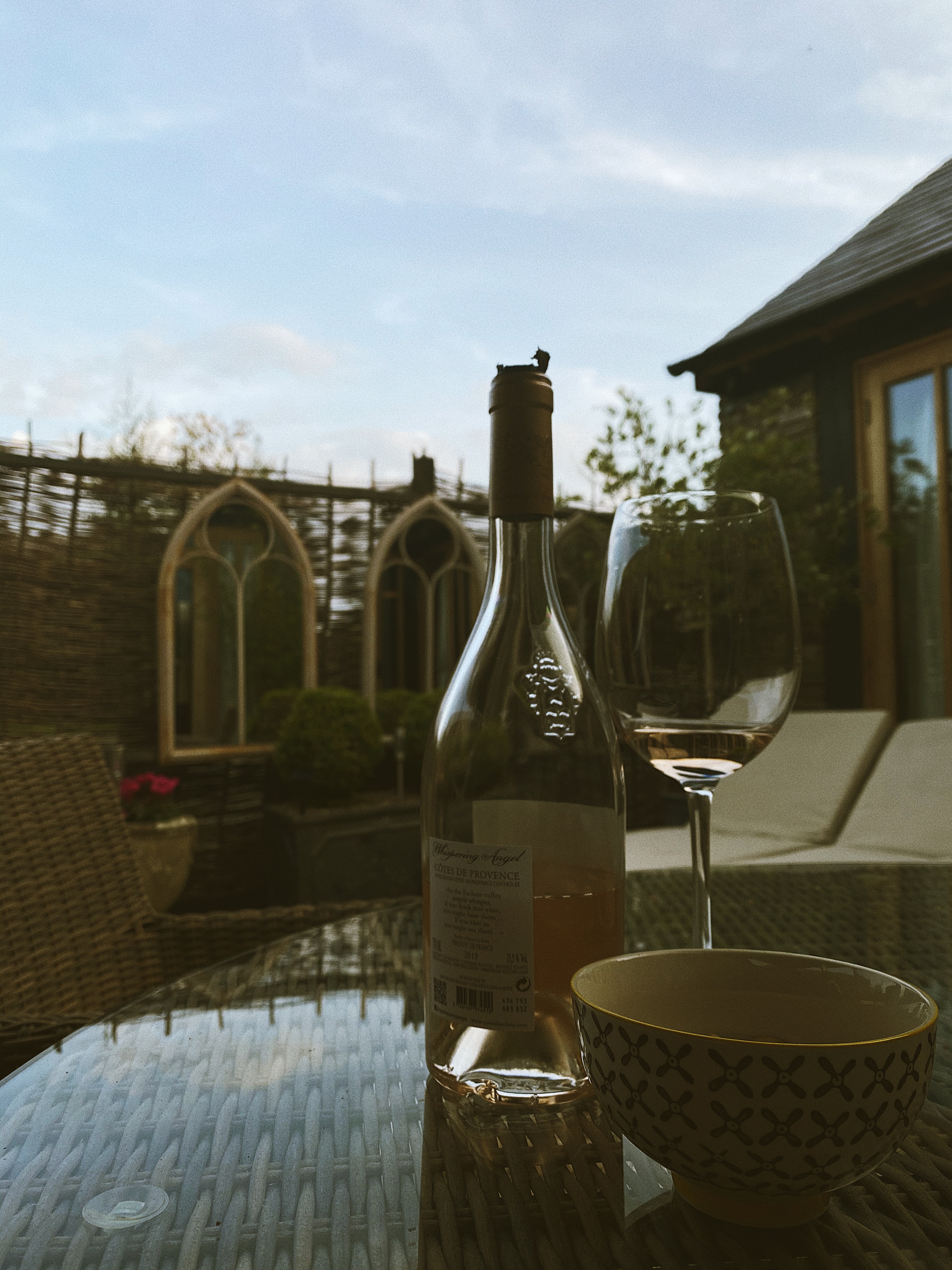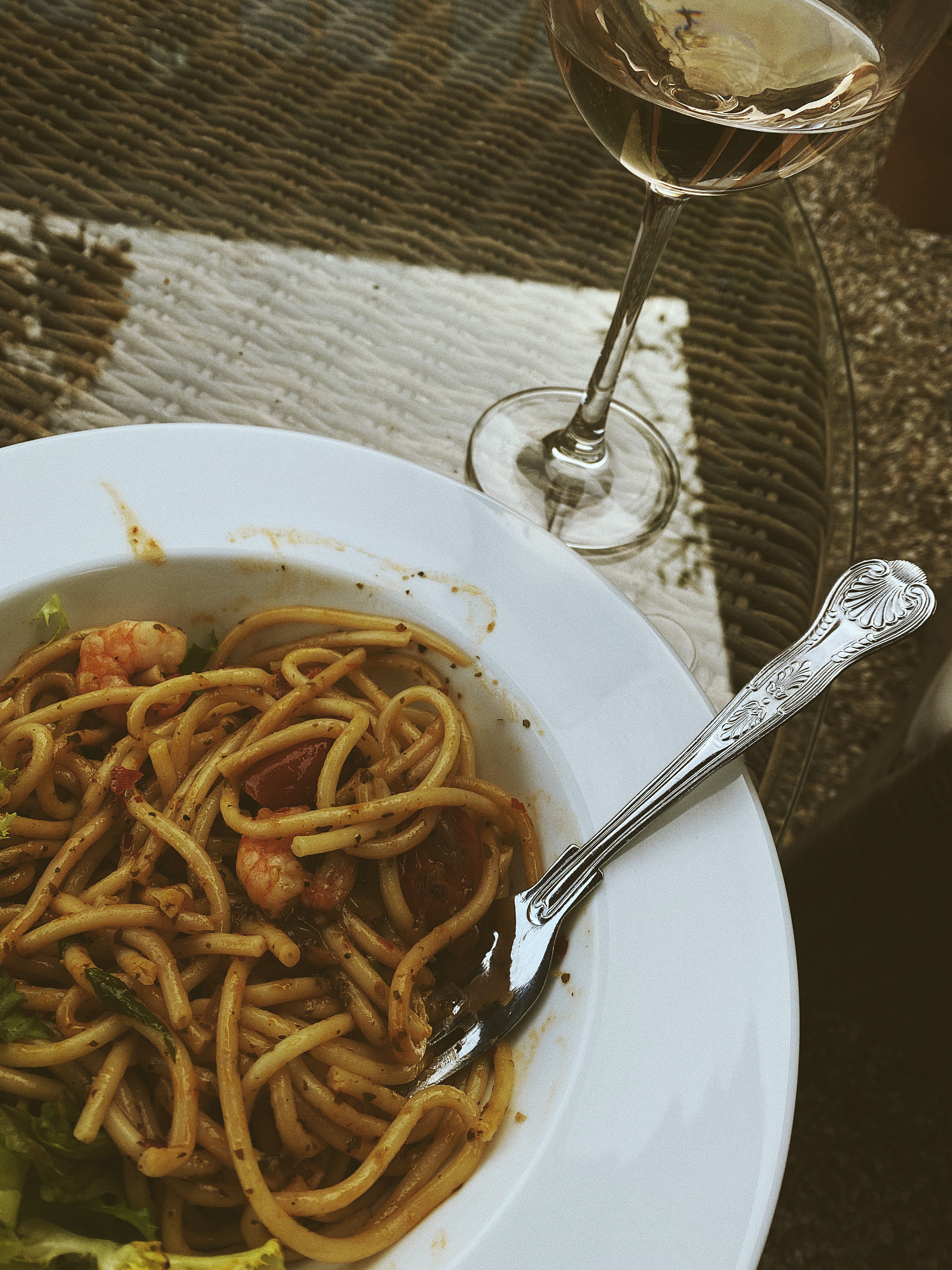 I hope you enjoyed this post and let me know in the comments below if there's anything I've missed out! Sending lots of love as always (and a cute film snap of some cows below)…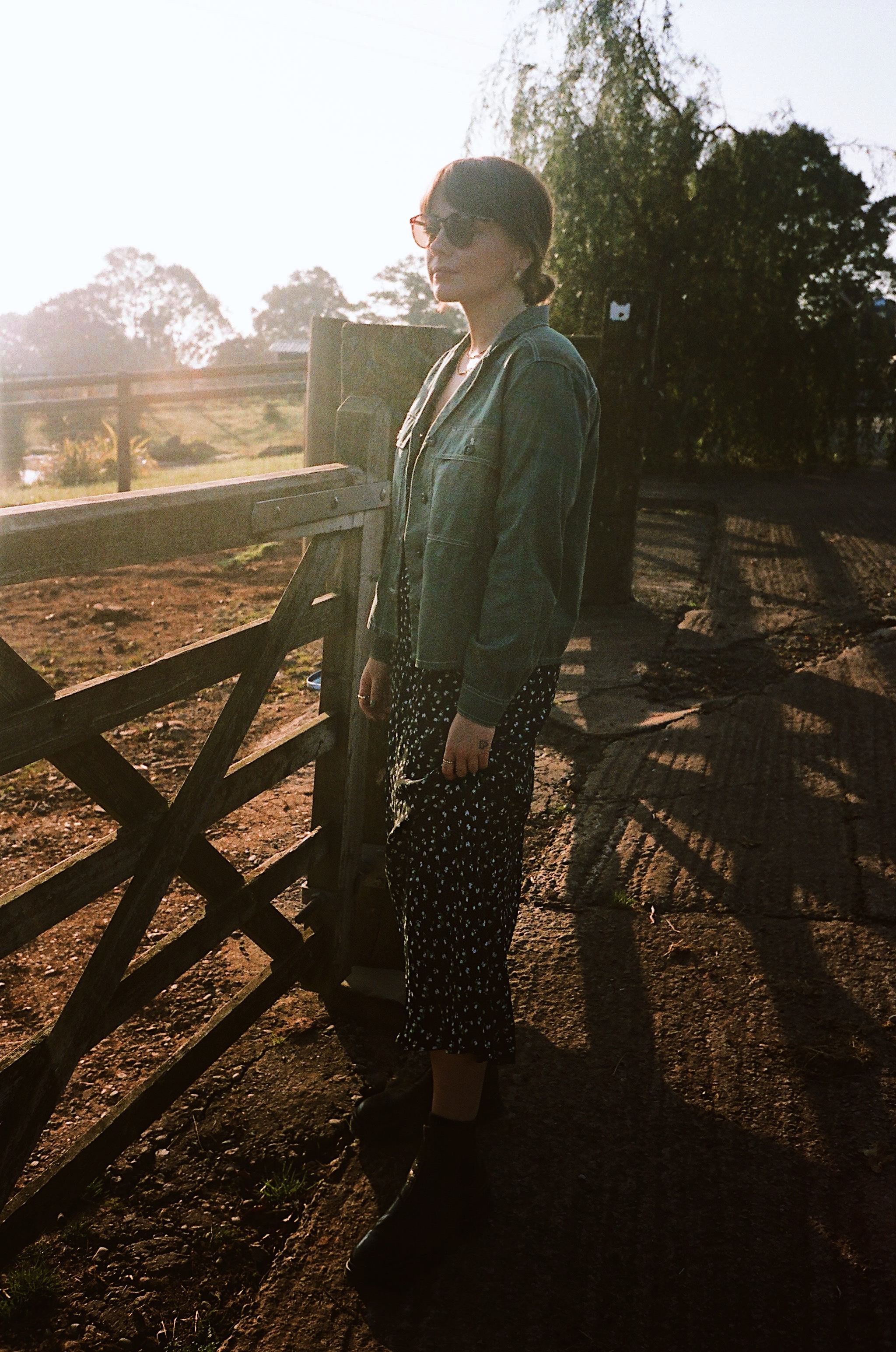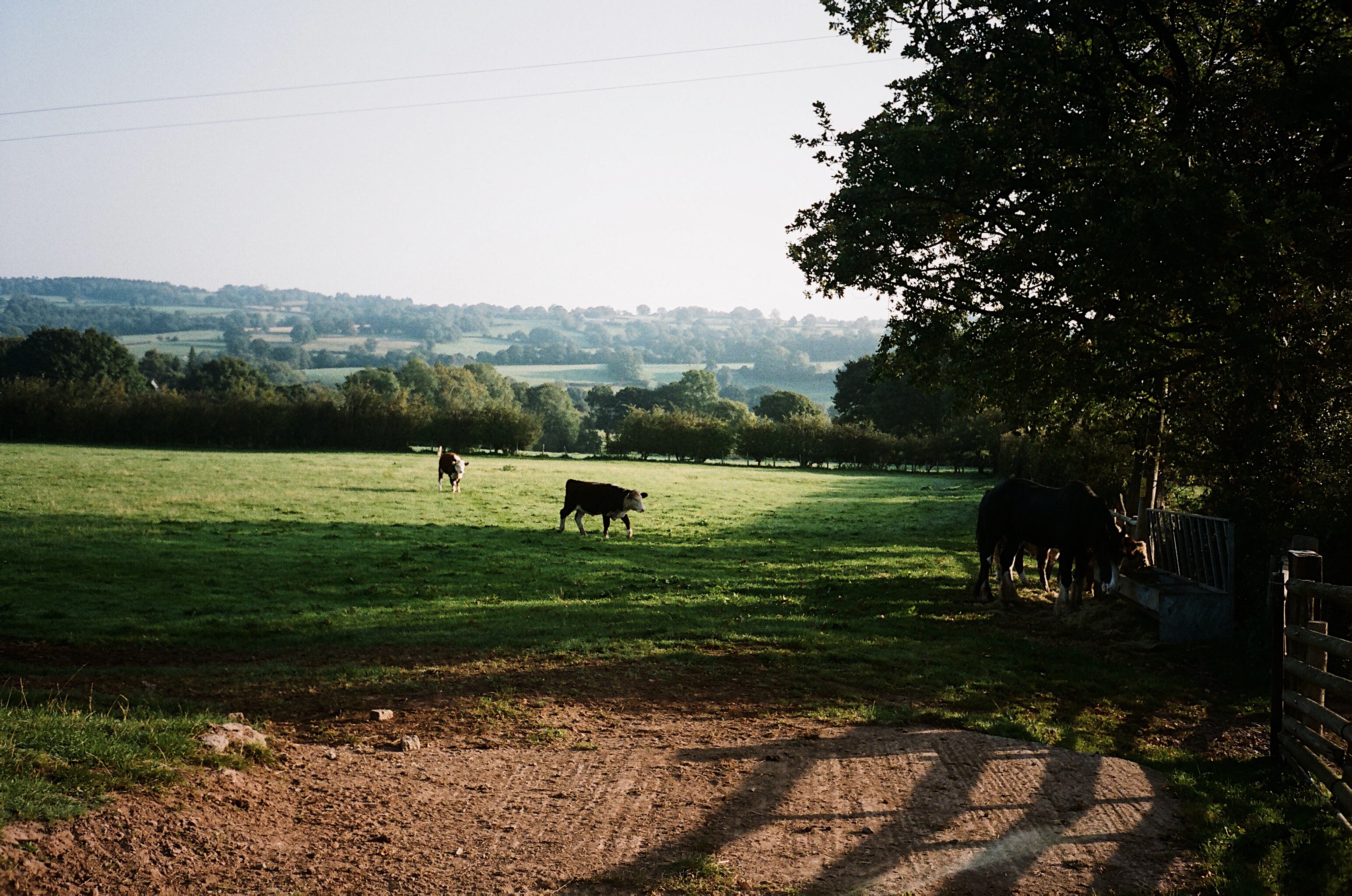 ---
Photographs taken on film
Discover more properties via Boutique Retreats here!
SHOP THE LOOK