A little round up of some favourites from the past few weeks! I really hope you're all doing well and that there's something within this big old list that might become a favourite for you too…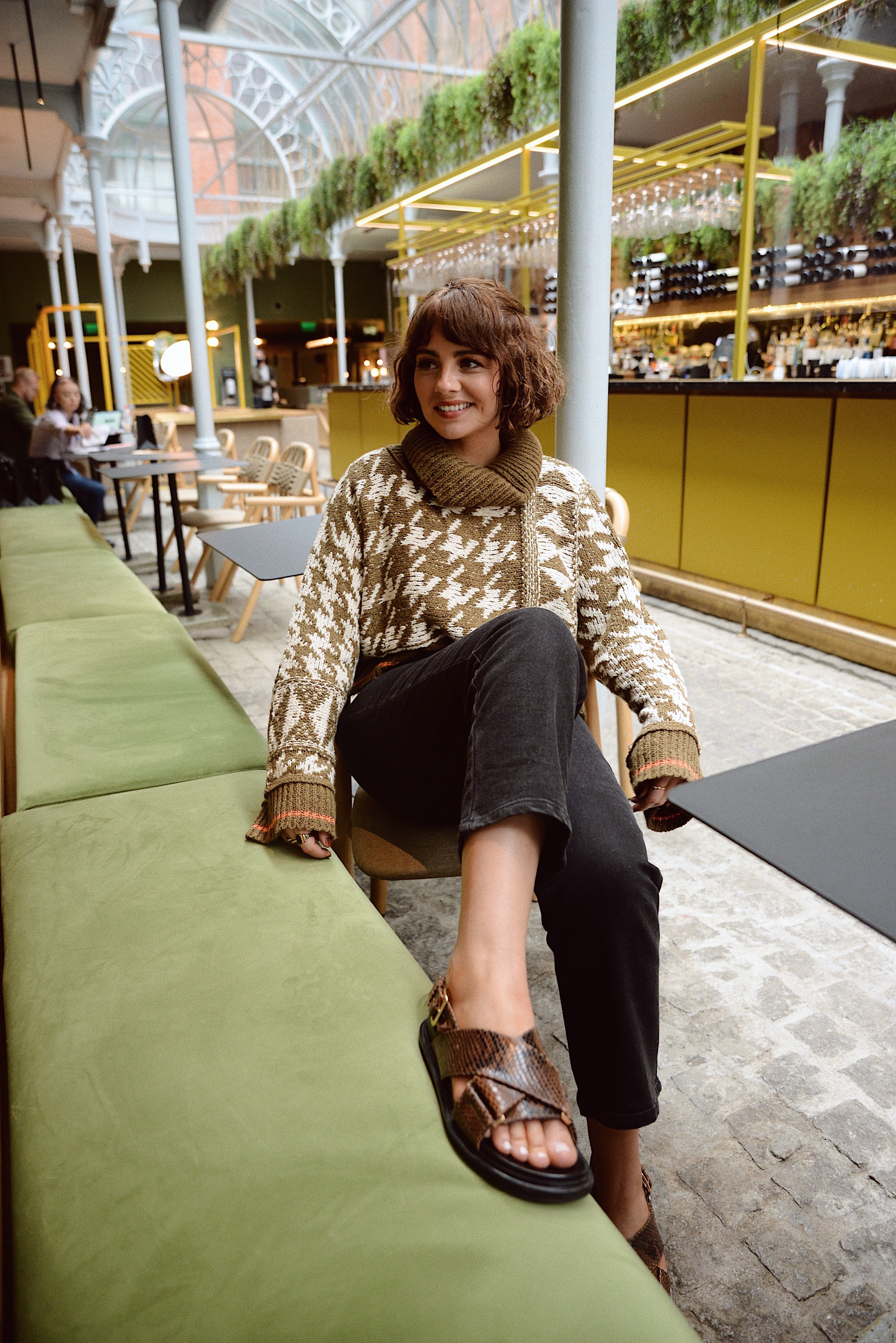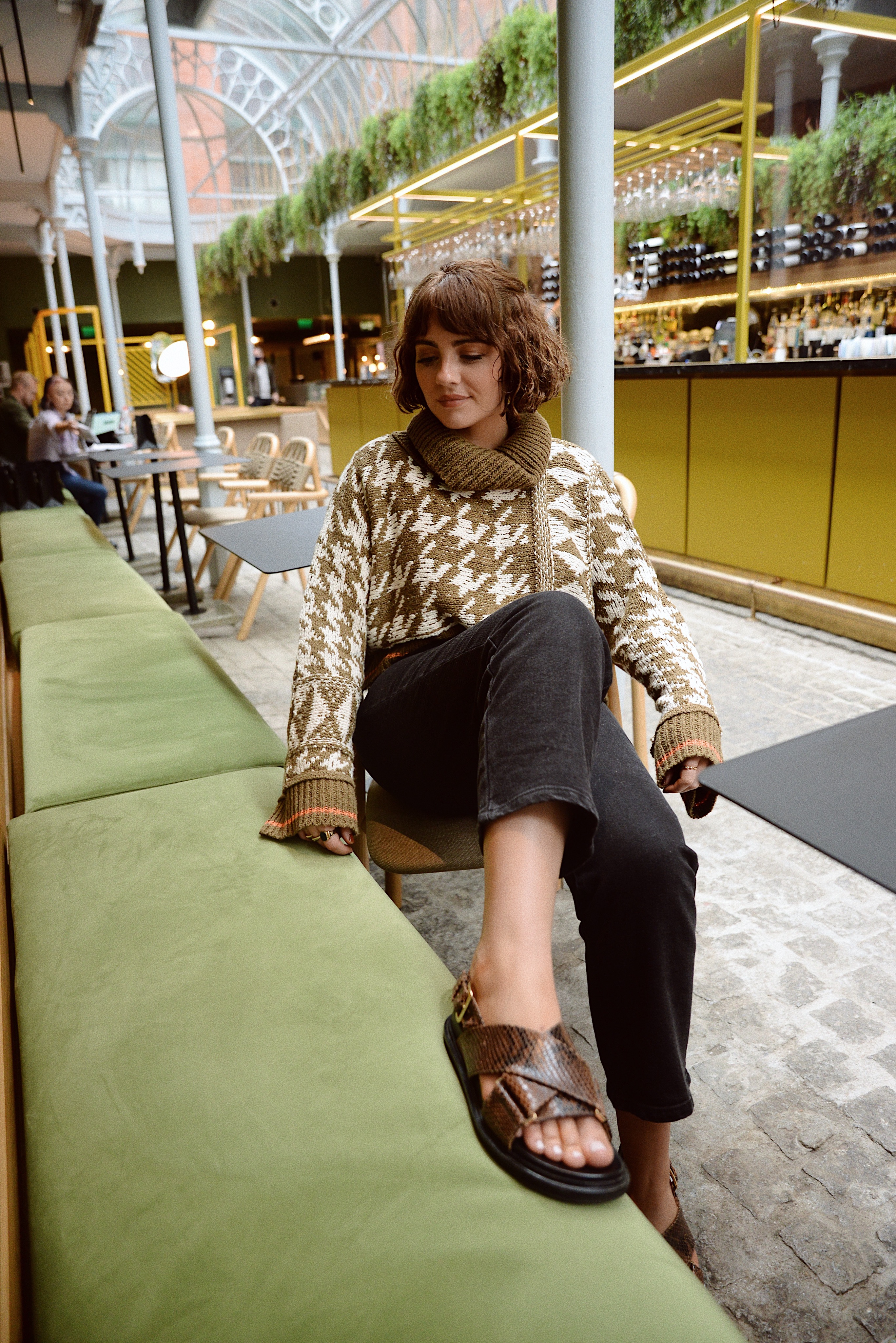 PODCASTS: I'm a long time listener of the Armchair Expert podcast with Dax Shepard and I can't recommend it enough! I never miss an episode and they have such an incredible variety of guests. I always come away feeling like I've learnt something, and they seem to master the mix between celebrities and then professional experts who specialise in a particular field. The conversations always feel important but the relationship between Dax and his friend Monica brings a lighthearted but endearing touch. I've also been been lapping up episodes of the How To Fail podcast with the wonderful Elizabeth Day – a recent treat for the ears included the feminist activist, writer (and general icon), Gloria Steinem. I could listen to Gloria talk for hours and I loved what she said at the end about 'having to wait a few years for some of her friends to be born'. I also really recommend listening to the episode of the Adam Buxton podcast that he did with Zadie Smith back in August. Another special person that captivates from the moment they start to speak!
---
READING:  I've been very into Audible over the past few weeks. I've found it hard to settle into my physical reading list, and have much preferred just listening to something in the background as I work. I really enjoy starting the day with a book or a podcast as it wakes up my brain (alongside my cup of coffee) and sets me up for the day ahead. I've been listening to The Second Sex by Simone de Beauvoir which might seem like an intense choice for a morning listen, but it's one of those books I've tried to read many times over the past decade, and I recently noticed it was available on Audible! It's a solid forty hours of feminist literature but one that I'm determined to get through. It's been referenced and written about countless times since it was first published in 1949, and it's generally just one of those texts that I've always been fascinated by. Simone de Beauvoir famously wrote, 'One is not born, but rather becomes, woman' – an ideology that I'm exploring more as I approach my thirties and as a person who hasn't always felt like a 'woman' because of various female health issues. I think it's healthy to explore and question these labels that society attaches to us, and I'm working on redefining what being a 'woman' means to me.
I've also been listening to The Body Keeps the Score which is another non-fiction text I have on my book shelf but that I'm much preferring via the medium of Audible. Again, it's a lengthy one (around sixteen hours) that takes some persistence, but it's such a fascinating exploration of how trauma affects the body. It's written by Dr. van der Kolk who is an expert on traumatic stress and considered a very valuable text amongst therapists around the world.  It's an eye opening read crammed with case studies and science – definitely one that you can dip in and out of rather than consume in a few sittings. I sort of look at Audible as my way of expanding my learning. An hour or so per day with a notepad in hand is my way of trying to improve my knowledge and question the world around me. It's become part of my self care and I try and make time for it regularly (especially since we are all at home a lot more)…
---
WATCHING: Sam and I have been watching The Sopranos which I've been loving every second of – it's one of those classic shows I've dipped in and out of and now we only have a few episodes left of the last season! There's no doubt it carved out a genre that was missing on our TV screens, and so many popular shows we have now have been influenced by the complicated character that is Tony Soprano. If you're a bit of a film/TV geek like myself then it's a must watch to see where the uprising of the anti-hero character began!
I also binge watched This Is Us which was beautiful but also deeply depressing. It's one of those rare magical shows that somehow sucks you in and makes you feel part of the furniture. Although it's sometimes everything I hate in terms of the cheesy cliches and the romantic one liners that feel too perfectly crafted to ever be true – it's sort of exactly what the world needs right now. It's extremely sad in parts but it's also hopeful and great if you just need a good cry on the sofa. I'm all caught up for now but I believe there's going to be a few more seasons…
I also watched the Dolly Parton 'Here I Am' documentary on Netflix a while back and wanted to recommend it here as well as on my IG stories. I've always loved Dolly Parton but it was so interesting to learn more about how she grew in the music industry and how unique she actually was for the era in which she sprung to fame. The documentary explores the song Jolene as a feminist piece of art, and it genuinely makes you observe Dolly Parton's career in a whole new light. I love how much she believed in herself and had such a strong vision about her future from an early age – an inspiring woman in so many ways! Speaking of which, I also really recommend the Nora Ephron documentary 'Everything Is Copy'. I think it's available to rent on Amazon Prime but it's well worth doing! I love Ephron's work (both her films and her collections of personal essays) – she has such a specific wit/sense of humour that you either get or you don't. I love her approach towards life and the unique way she documents her experience of being a woman in New York city. The documentary was delight and it was so interesting to learn about the later years of her life and how secretive she was about being ill when she was always so open about everything else. A reminder that we are unpredictable beings and many of us often live with a part of ourselves that we prefer to keep hidden away.
On a much much lighter note, if you're partial to bit of trashy reality TV and you found yourself binge watching the entirety of Selling Sunset in a few days – add Below Deck to your watch list and thank me later! The first two seasons are on Netflix and I challenge you not to fall in love with Captain Lee and his chunky gold jewellery. The yachting life definitely seems to come with it's fair share of drama, and this is one of those shows that (for better or worse) you just can't stop consuming…
---
EATING: Cooking and eating most of my meals at home this year has meant that I've really had to mix things up and experiment. I've tried a lot of things that haven't worked out so well, and discovered lots of new recipes that have now become household favourites. I've been making these Healthy Banana Oatmeal Pancakes on mornings when I fancy something a little bit sweet and I'm quite obsessed. They sort of taste like banana bread but in pancake form, and I love serving them raspberries, honey, and a bit of almond butter!
I've also been really into easy vegetarian or vegan meals that I can cook in the evening to switch off a bit, and then heat up the next day for a quick lunch! I recently made this vegan chilli and it was delicious. It's so tasty with baby potatoes, rice, or just by itself with some chopped avocado on top. I'm all about comfort food that warms the soul, and this is definitely one of those dishes…
---
Photographs taken by Catherine Booty 
Jumper c/o – Free People, Jeans – Object, Sandals – Marni (similar here)
SHOP THE LOOK