I recently got my old bike brought up from back home so that I could spend a bit of summer riding around Manchester and cycling to new some spots. I absolutely love bike rides – they make me feel like a big kid again, and the empty city streets have made the perfect playground during lockdown…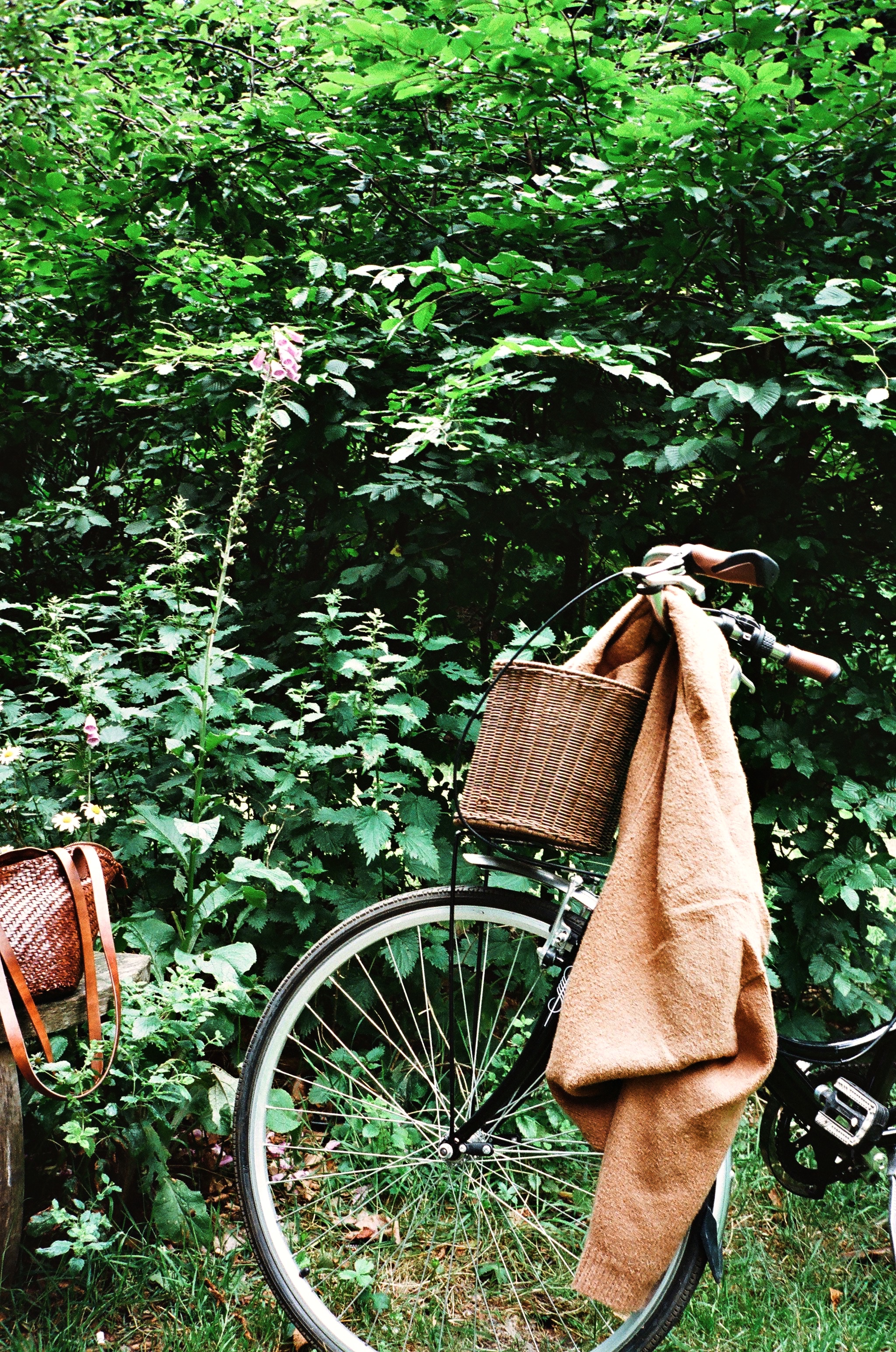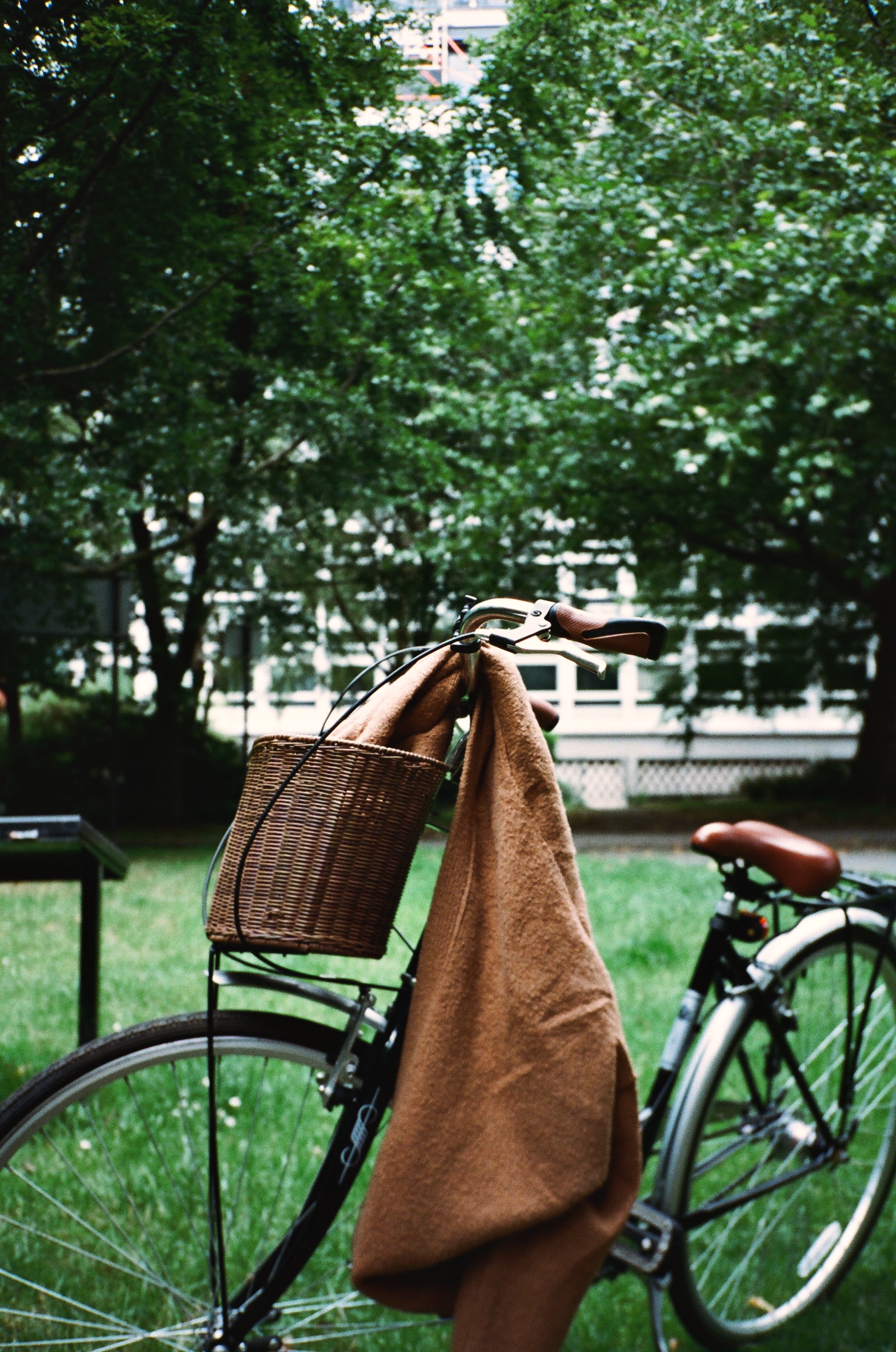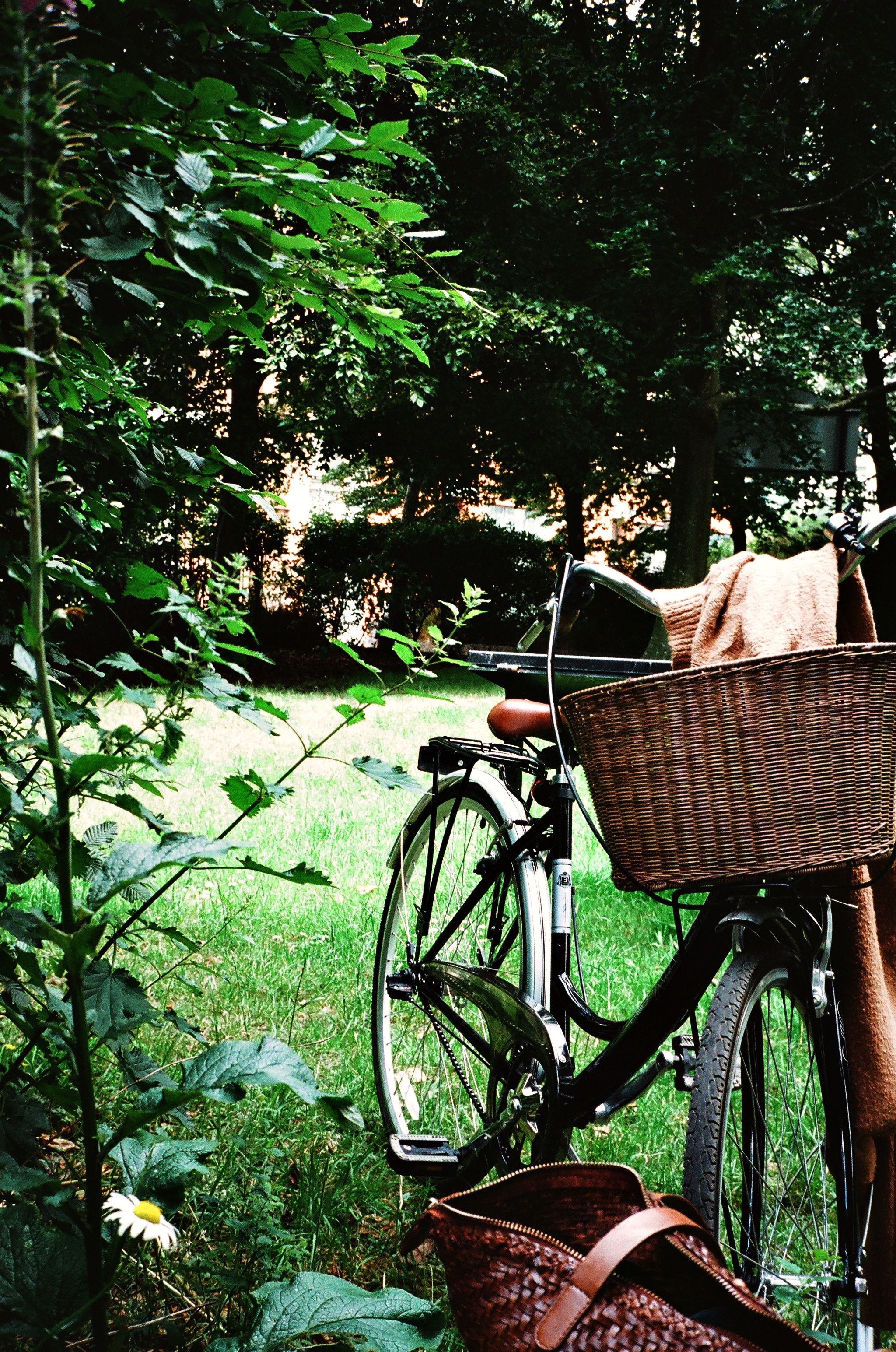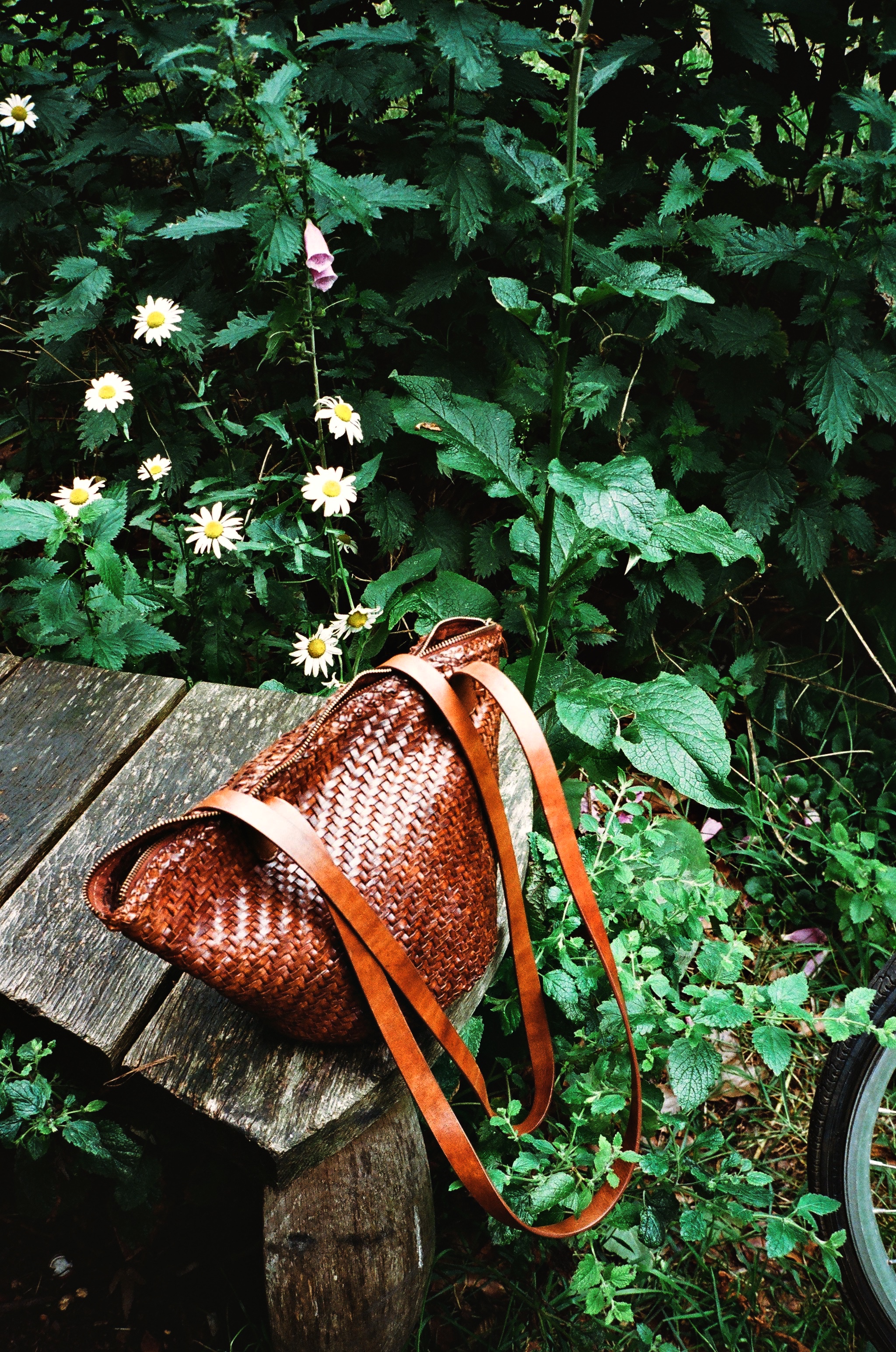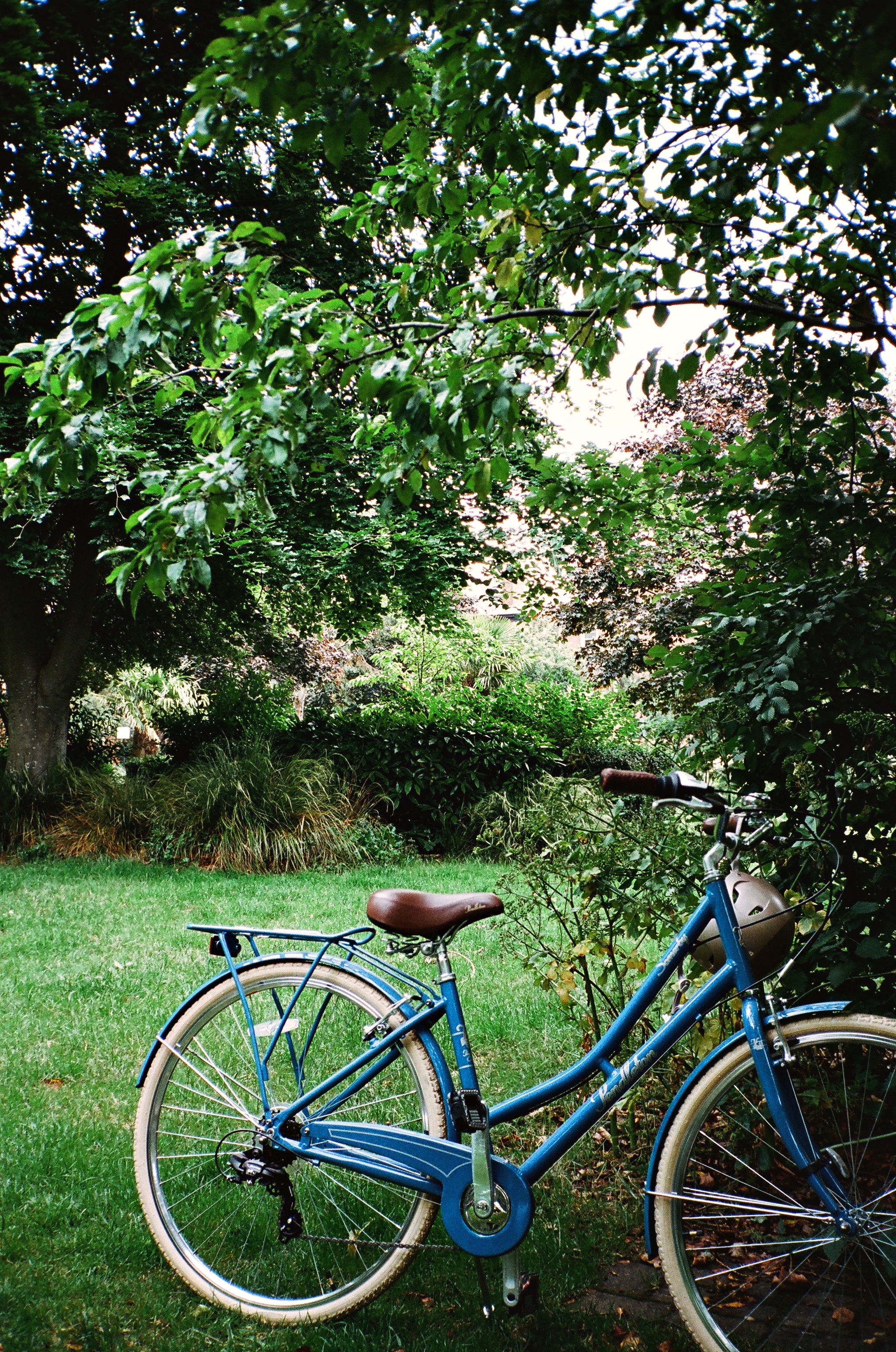 I think I got this bike (black one with a basket) when I was around Nineteen/Twenty so a fair few years ago now! It's not the best bike ever (it has a modest three gears in total), but I've really been benefiting from the post sweaty evening bike ride endorphins. The general route I've been taking has been quite the work out, but it's been worth every second to feel that childlike sense of freedom that comes hand in hand with whizzing around on a bike.
I really needed to get myself outdoors more and away from my laptop, so bike rides have been a sort of therapy for me over the past few weeks. Previously, I was always too scared to bring my bike to a city centre because I'm just not the most alert/safety conscious person by nature. I was always worried about traffic or the roads being too busy in general so lockdown has sort of been the perfect opportunity to overcome that hurdle. It's been a great to build my confidence up again and just do something active for the pure joy of doing it…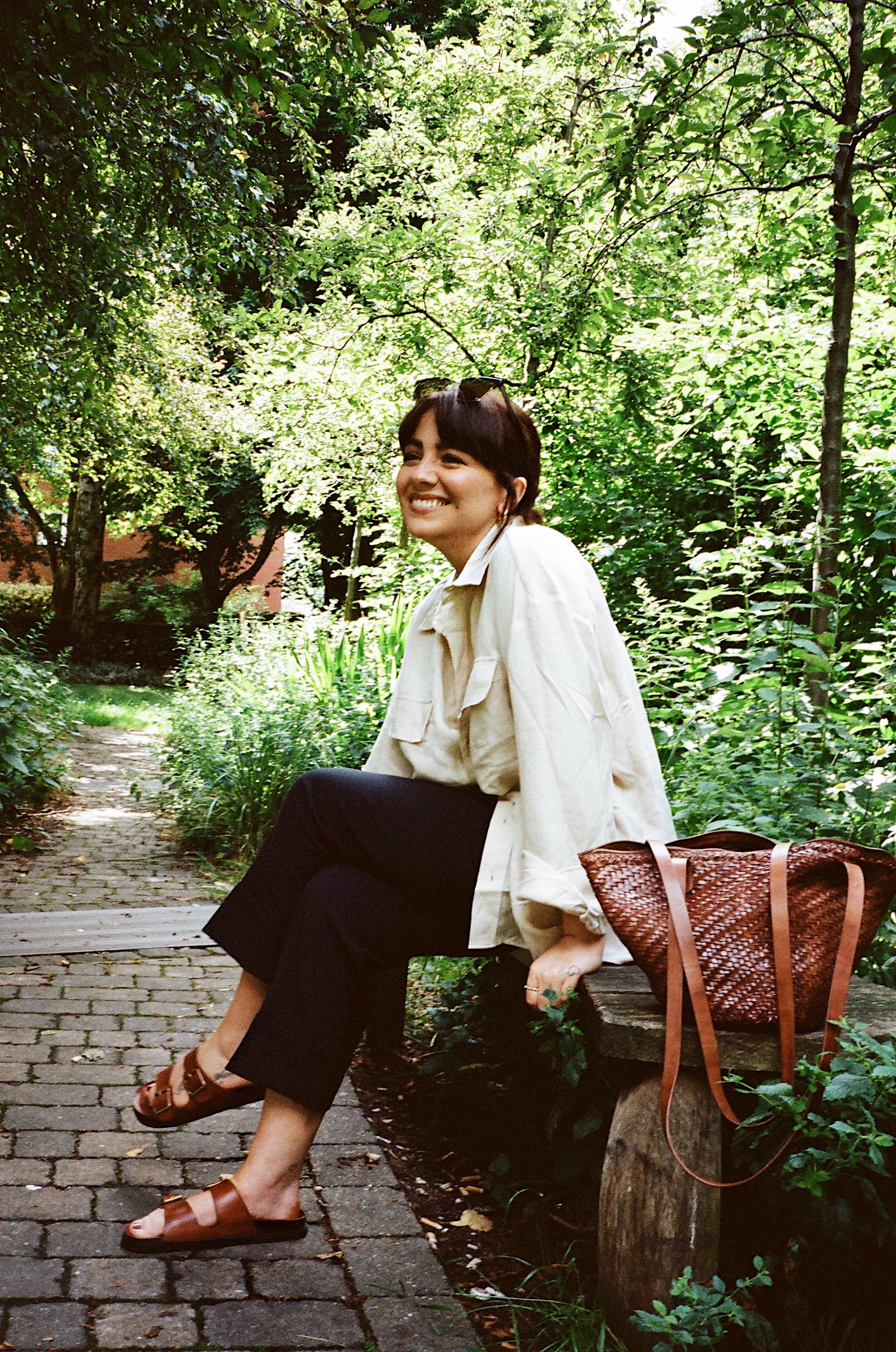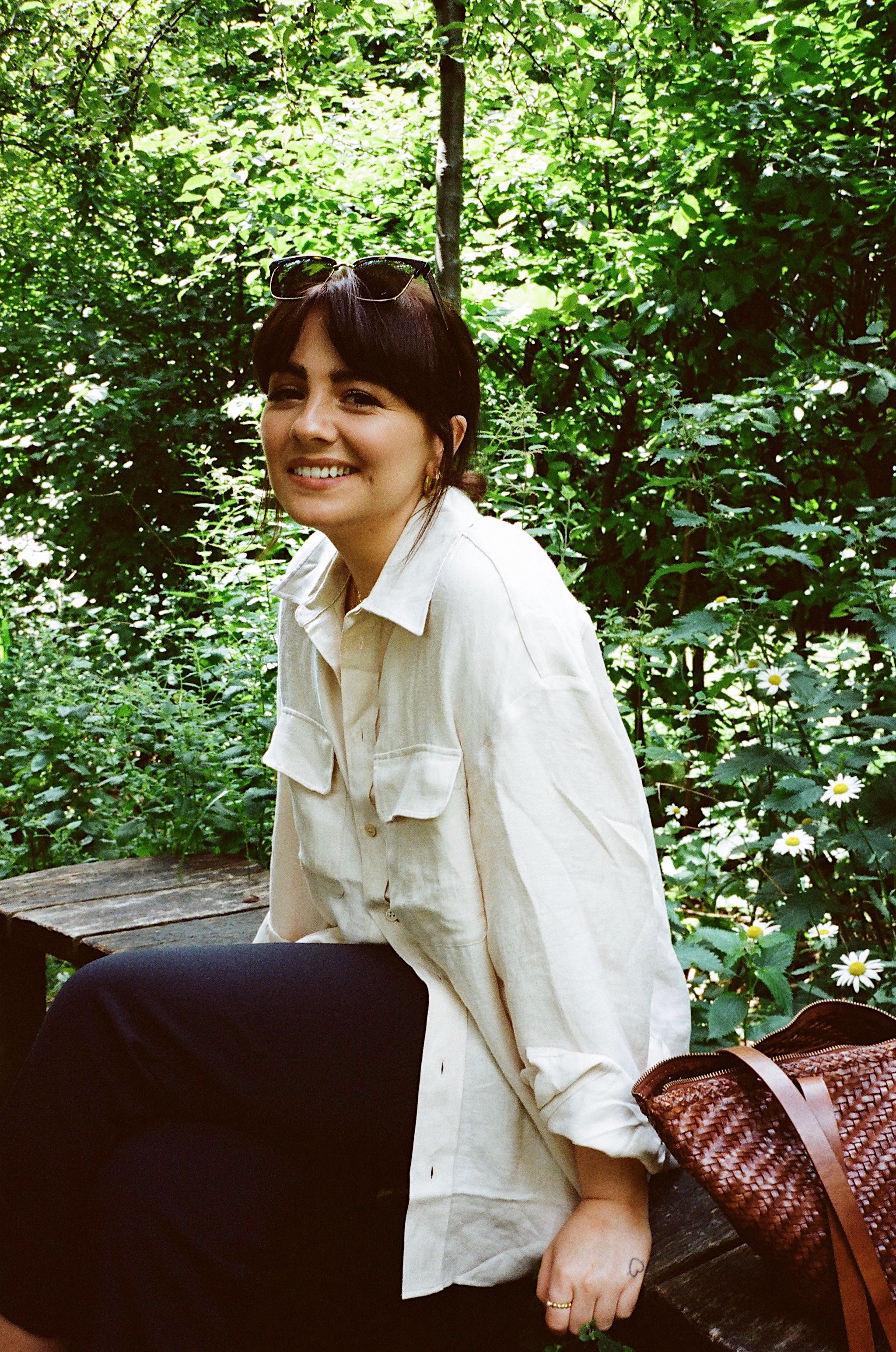 Amsterdam and Copenhagen are two of my favourite cities because of how bike friendly they are – I love the idea of just hopping on my bike and cycling to the local shop for food supplies. I think we rely on cars/taxis way too much and I'd love to see Manchester become more cyclist friendly over time.
There's also something very romantic about riding a bike. The simplicity of it all – the way the breeze catches your clothing as you pick up speed, and the way your sandals drag against the floor as you prepare to come back down to earth again…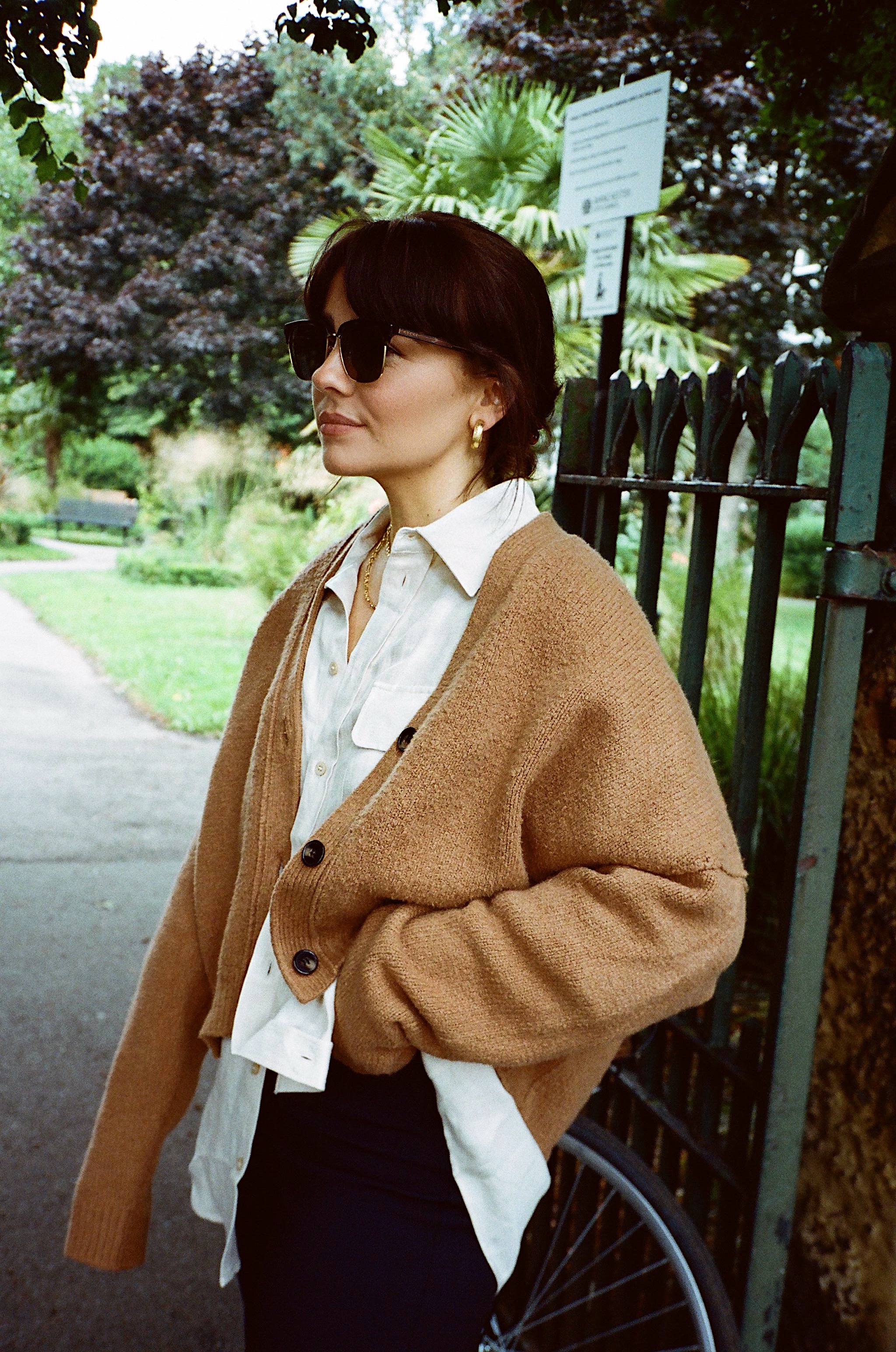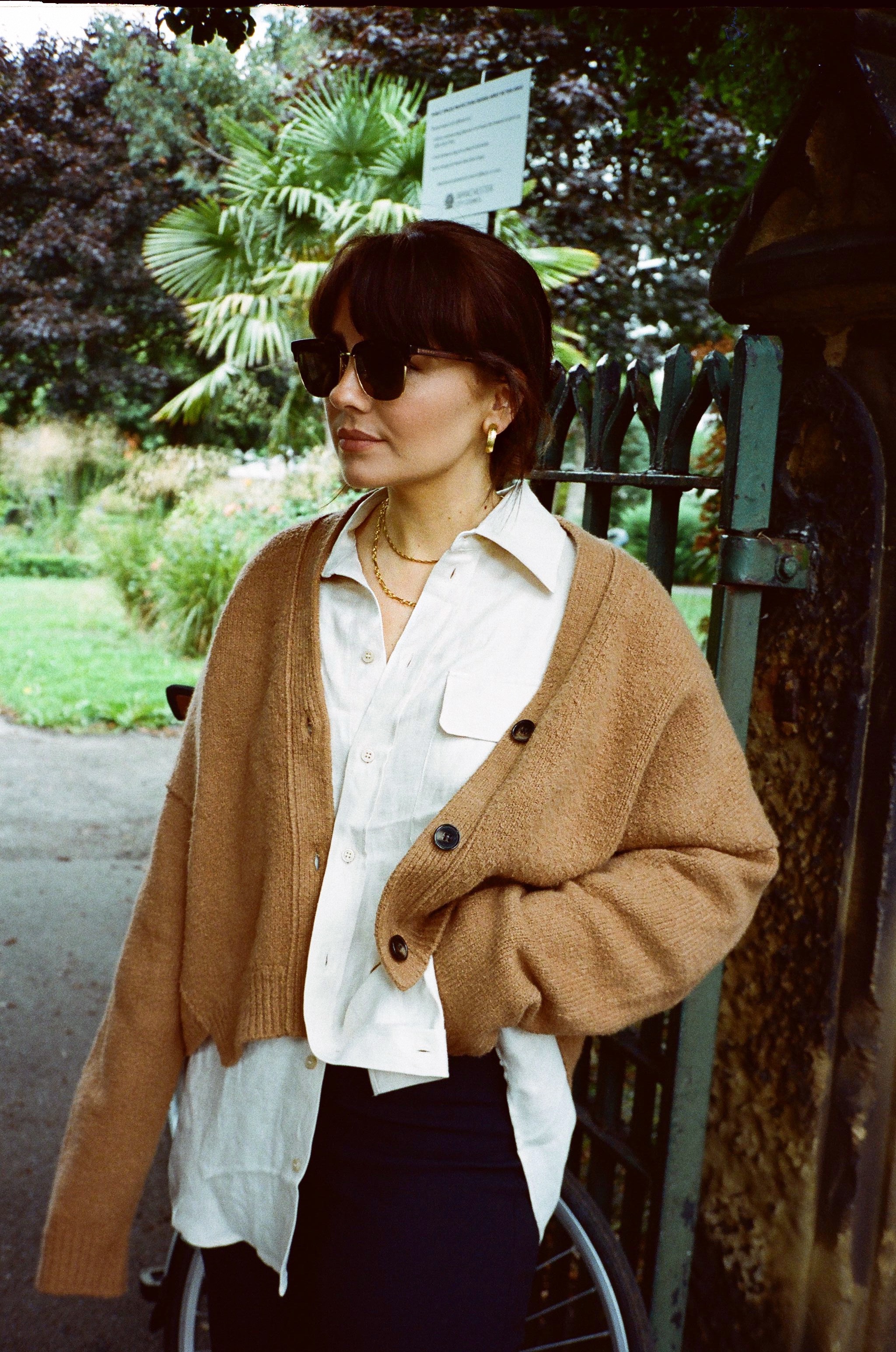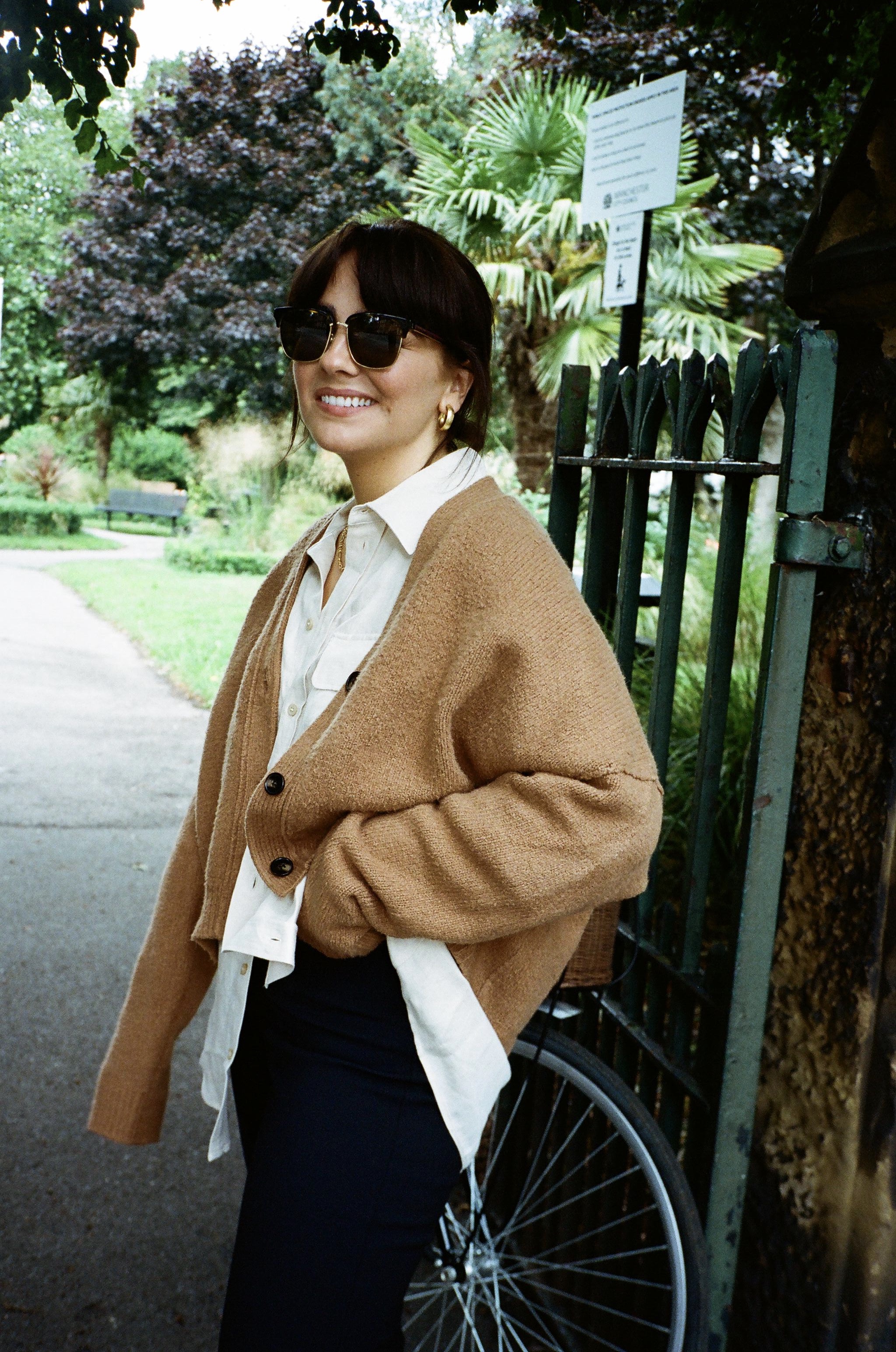 ---
Photographs taken on a Contax T2 film camera 
Cardigan c/o – Me+Em, Shirt c/o – And Other Stories, Trousers – Sézane (old season), Sandals c/o – Bellerose, Bag c/o – St Agni, Sunglasses – Gucci
SHOP THE LOOK