"I think the importance of doing activist work is precisely because it allows you to give back and to consider yourself not as a single individual who may have achieved whatever but to be a part of an ongoing historical movement." – Angela Davis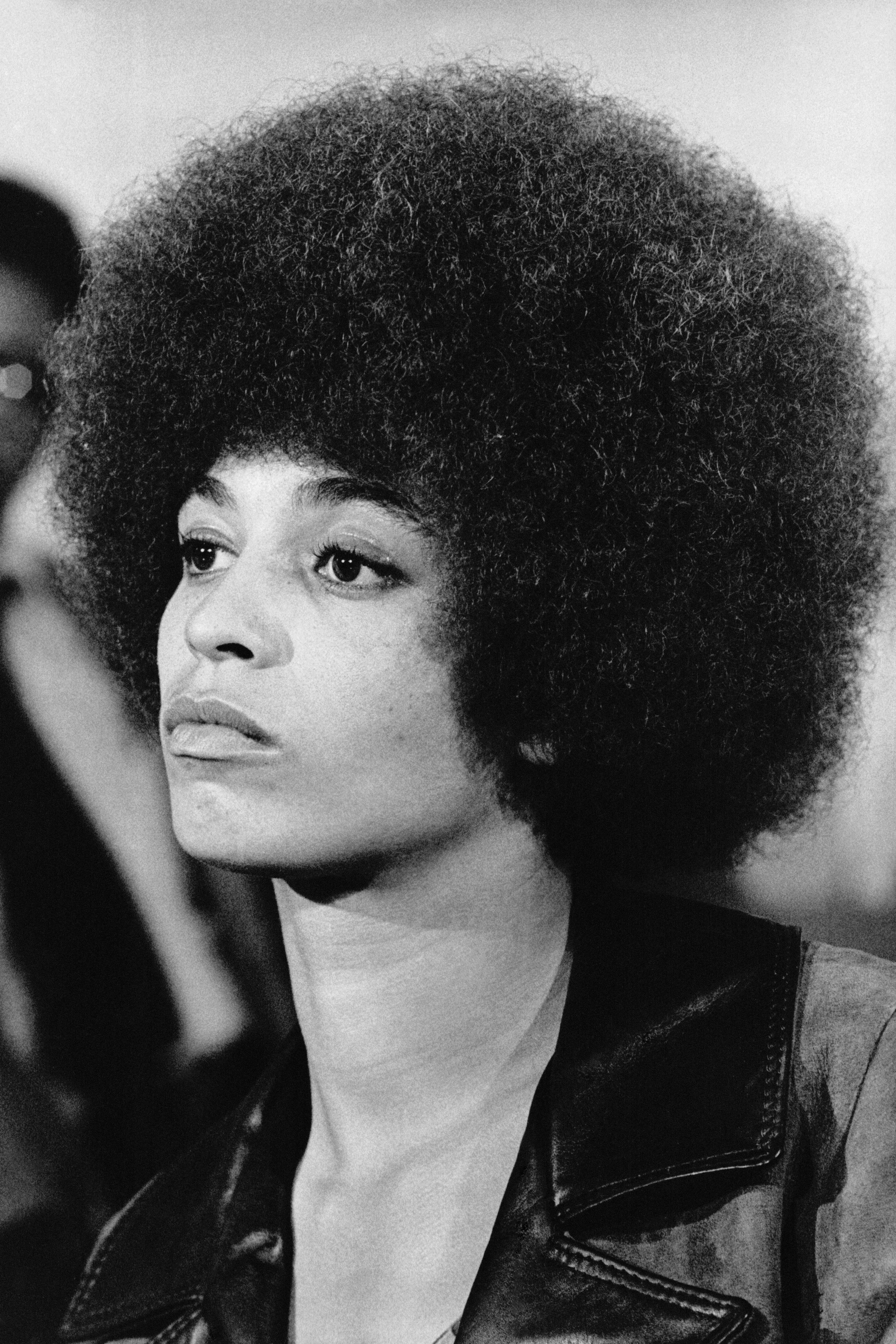 Find an exhibit of Angela Davies here (via Harvard Gazette) 
"We have to talk about liberating minds as well as liberating society." – Angela Davis 
There's no doubt that 2020 has felt particularly heavy. It's increasingly harder to avoid the constant stream of bad news, and it feels like we are living in an era of suffering and injustice in many different ways. The world was already aching because of the detrimental affects of Coronavirus, and the past couple of weeks have caused a whole different level of suffering. Whilst I find the news difficult right now, I will never understand the trauma of being judged by the colour of my skin in a world that's built on white supremacy. I will never understand the exhaustion of fighting for decades for basic equal rights, and I will never understand how painful it is to see someone who looks like me be killed by someone who's role in society is to serve and protect. I also need to highlight that whilst all of the above is true – as a white female, my feelings do not matter in this conversation about black rights.
Whilst I've never shied away from topics of mental/female health on here – I've been asking myself some serious questions this week. How can I be an advocate for mental health and preach feminism whilst not being more vocal about black lives along the way? I cannot. They aren't mutually exclusive, and I vow to not only be better but to do better with this platform moving forward. I've been seriously taking a step back to consider how I can integrate the values and beliefs I'm vocal about offline, and present them on social media without it being received as optical allyship. I want this corner of the internet to be a safe space, and that also means putting in the work to make it a more inclusive space. Whilst content creation always seemed to be something focused around escapism – it's just not enough to be distracted anymore. To be distracted is a huge privilege. To look away is violence. We are living through a time that's significantly unsettling for a reason – so much needs to change. 
Following the recent killings of George Floyd, Breonna Taylor and Ahmaud Arbery – subsequent protests have broken out across numerous different states in America. There's also been a huge influx of activism in the online sphere. Whilst I don't think sharing a few posts here and there is enough, we do spend most of our time these days on social media, so this is something I will continue to do and I urge others to do the same. It doesn't matter if you have five followers of fifty thousand – something you share on your platform can really strike a difference in the way someone thinks. It can be the trigger than causes them to go and buy a new book or to see how they can help in their local community. Social media is powerful and we have to stop pretending that it doesn't affect real life and REAL change. Knowledge is also power, so I wanted to share some useful things that I've learnt over the past few weeks – whilst giving the necessary space to many incredible black content creators and educators. This is not my narrative to tell, and I really hope the below resources will be helpful long term. I'm sorry that it took this long – I'm listening, and learning, and I will be holding myself accountable for practising what I preach going forward. I think it's also important to remember that being 'woke' is not a destination we arrive at. We must be prepared to put in the LIFELONG work so that activism for black rights becomes second nature. White people have the responsibility to acknowledge complicity in white supremacy and structural racism. We have power to create real noise and real change – Black people are exhausted and should not be left to fight this alone. Black lives matter way more than anxious thoughts and complacency.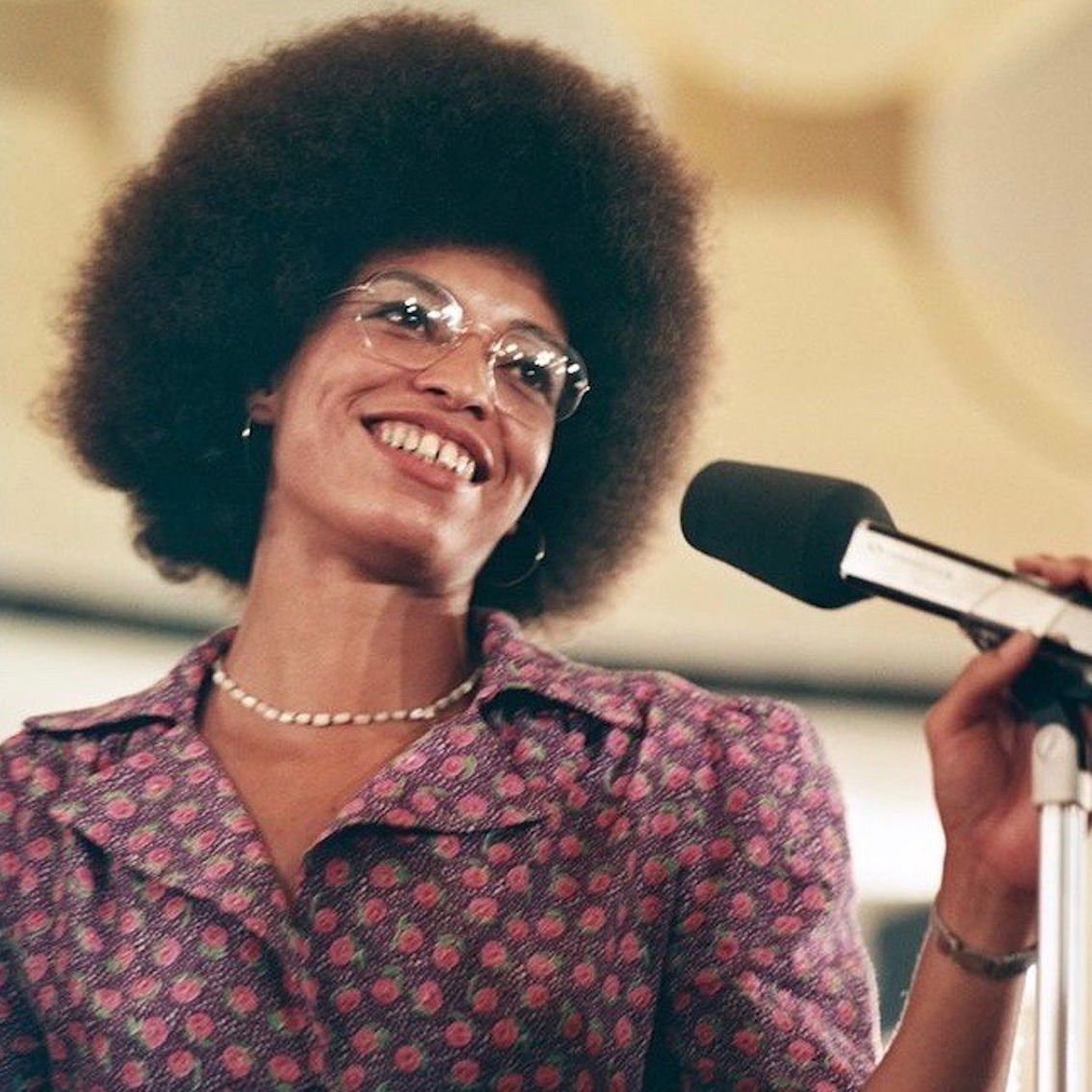 HOW TO BE AN EFFECTIVE ALLY
DO NOT SHARE TRAUMATIC FOOTAGE of a black person being harmed. This is extremely triggering and we should not need to see video evidence to believe that racism exists. If you're diversifying your feed and following more black creators – shout about their success and support their art. We shouldn't just be sharing the trauma of black people. If you feel that it's important for a specific video or image to be shared then please add a trigger warning for any black people following you. Be sensitive and considerate in every step of your activism.
Amplify and LEARN what it truly means to be anti-racist. We live in a world where it's not enough just to say 'well, I'm not racist, so I'm not part of the problem.' If this is your mindset then please work on changing it. White people need to hold themselves accountable for actively being anti-racist in their everyday lives in order to diminish structural racism. DO NOT ask or expect black people to educate you. Whilst there are many wonderful black educators out there doing incredible work with their platforms, is it up to YOU (myself included) to do the work. Don't just watch, read, listen, and repost – MAKE NOTES. Dedicate a notebook to journaling and set time aside to work in it when you're able to.
DIVERSIFY YOUR SOCIAL MEDIA FEEDS – if you're scrolling and everyone looks like you, that's an issue. Make the effort to follow black people and POC. Make the effort to create a safe, inclusive space in which you and your audience feel a real sense of community. If you have a large following and you feel connected to your audience, they are more likely to take note of your activism and practice it themselves! SHARE the work and success of black people when you see it – don't just share the trauma.
SIT IN THE UNCOMFORTABLE – our fears of speaking out have to be put aside for the greater good. Are you having important conversations in the workplace and around the dinner table? Are you having uncomfortable conversations with family members and people in your friendship group? Could you be sharing more useful information in your WhatApp groups with pals? It might feel difficult right now but this is a lifelong commitment that we have to make in order to be effective allies.
DONATE – I've included a list of charities below. If you have the means to spare some money then donating to even just one of the below charities is a step in the right direction. These are charities that are working to fight racism and protect those affected by it. If you do donate, make sure the work doesn't stop there – don't just donate to make yourself feel like you've done 'your bit'. Continue to educate yourself and others, continue to donate YOUR TIME. See if there's anywhere in your local area that needs volunteers. If you don't have spare time to volunteer then maybe you could look into being a mentor for the young people within your family unit.
USE YOUR VOTE – I cannot stress this enough. The positive messages you're spreading mean nothing if you're voting for a party that doesn't care about black lives. Make sure you register to vote in any and all elections – research the candidates views and get yourself familiar with their policies and background. Don't be intimidated by politics if you feel like you know very little – there's always plenty of amazing information on the internet to be found. Find resources that break things down in simple terms and go from there. I've definitely learnt more about politics in the last couple of years than ever before so it's never to late to start!
CHECK IN WITH YOUR BLACK FRIENDS AND COLLEAGUES  – this time is especially triggering and exhausting for them. See if you can offer your skill set to help them in any way that you can. Be supportive without expecting anything in return. I also can't stress this enough but DO NOT message them asking if you're 'last post was okay' or expecting them to educate you on black history and how to be a better ally. This is not their emotional labour to take on. My DM's are always open if you want to have a conversation. I still have a lot to learn but we can learn together. (some mental health resources listed below)
BE PREPARED TO APOLOGISE – it's likely that you will make mistakes and say the wrong things along the way. Apologise and hold your hands up without being defensive. If you're feeling defensive, take a step back and ask yourself why you're being defensive. Commit yourself to the work that needs to be done and accept that 'being woke' is not a destination we arrive at. It's not posting a meme that's trending and it's not using a hashtag. It's the continual/everyday effort that we put into to be better allies.
AND FINALLY, REALISE THAT YOU CAN'T BE EVERYTHING ALL AT ONCE – figure out how you can be useful but don't feel pressured to be every single kind of activist all at once. We will all have different lanes when it comes to activism and that's a wonderful thing. If we try to cover all bases at once, we won't end up being successful at any of it. Not everything that you do needs to be a visible action and not everything that I do will be either – the work we do privately and within our own communities is just as valid and valuable.
---
BEING AN EFFECTIVE ALLY IN THE BLOGGING/INFLUENCER INDUSTRY 
It's all well and good putting together blog posts like this and sharing things over on Instagram, but I'm also aware that there's HUGE changes that need to be made within the industry that I work within and benefit from as a white person with a platform. If I get invited on a press trip and I look around and everyone looks like me – that's a problem. If I'm being paid to work on a campaign and everyone in the imagery being posted looks like me – that's a problem. Being an anxious person, I need to learn to be louder with my voice and utilise the power that I have to protect others.
A few things that bloggers/influencers can be doing longterm: refuse to speak on panels that aren't inclusive or actively suggest black creators and POC to participate instead of yourself. Do not accept brand partnerships or campaigns that aren't inclusive or diverse. Do not accept invitations for press trips without asking who else is attending the same trip – is the list diverse enough? If not, actively put forward some names of black creators for the brand to reach out to. It's also important to check in with what brands are doing regularly – does their Instagram feed and campaign imagery feel inclusive? Don't stand for performative allyship, hold brands and other industry creators accountable. 
I'm leaving a link here to a great inclusivity template you can refer to  if you're thinking about sending some emails to brands and checking in with what their doing to be actively supporting black lives long term. Be sure to mix up the wording so that these emails don't all sound the same and distract from the original purpose. Credit to Hannah Louise for both creating and sharing this template. 
A great post on how to effectively make the influencer industry more inclusive here – via Glow And Grow
---
PODCASTS
Conversations with Nova Reid  – Nova Reid is a diversity and anti-racism campaigner. I've found her podcast discussions extremely valuable but she also has Ted Talks and offers anti-racism courses that you can sign up to online. 
1619 (New York Times) – a series that explores how slavery has shaped America over the decades.
Yikes with Mikaela Loach & Jo Becker – conversations about race, climate change and human rights. 
About Race with Reni Eddo-Lodge – featuring key voices from the last few decades of anti-racist activism, About Race with Reni Eddo-Lodge looks at the recent history that lead to the politics of today.
No Country For Young Women – 'Life, love and work in a white man's world' with presenters Sadia Azmat and Monty Onanuga.
In Good Company – a podcast for working women, hosted by Women Who founder Otegha Uwagba. Full of practical advice, fresh ideas, and interviews with smart/successful women.
Body Trauma – 'the idea that our bodies hold onto every traumatic event in our life is the backbone of this trauma informed therapy and research. Across the world people struggle with the reality of their bodies in a world full of diet culture, racism, sexism, homophobia, etc. Body Trauma is a podcast that listens to people recount their experiences in their body and their life.' Hosted by Nia Patterson (writer, artist and activist).
Code Switch – features a diverse team of journalists "fascinated by the overlapping themes of race, ethnicity and culture, how they play out in our lives and communities, and how all of this is shifting". Recently, they've covered police brutality and race in relation to coronavirus.
Unlocking Us with Brené Brown – Brené is white but she is also a strong voice in the anti-racism movement. Her latest episode is a discussion on 'how to be anti-racist' and well worth your time. 
Grounded with Louis Theroux: Lenny Henry – this particular episode with Lenny Henry was extremely special. He's such an open, honest, and emotionally intelligent man. He discusses his relationship with his mother and growing up in Birmingham as a young black man/budding comedian.  
---
BOOKS (NON-FICTION & FICTION)
"You think your pain and your heartbreak are unprecedented in the history of the world, but then you read. It was books that taught me that the things that tormented me most were the very things that connected me with all the people who were alive, who had ever been alive." – James Baldwin
White Fragility: Why It's so Hard for White People to Talk About Racism by Robin DiAngelo

I Am Not Your Baby Mother by Candice Brathwaite

White Fragility by Robin Diangelo

How To Be Anti Racist by Ibram X. Kendi

The Good Immigrant complied by Nikesh Shukla

Don't Touch My Hair by Emma Dabiri

Me and White Supremacy by Layla F Saad

Women Race and Class by Angela Davies

White Rage by Carol Anderson

Between The World and Me by Ta – Nehisi Coates

Becoming (Michelle Obama)
Ordinary People by Diana Evans

Beloved by Toni Morrison

The Colour Purple by Alice Walker

An American Marriage by Tayari Jones

Americanah by Chimamanda Ngozi-Adichie

Queenie by Candice Carty-Williams

To Kill a Mockingbird by Harper Lee

White Teeth by Zadie Smith

Girl, Woman, Other by Bernadine Evaristo
---
DOCUMENTARIES & FILMS
Moonlight

Queen And Slim

Get Out

US

12 Years A Slave

The Colour Purple

Sorry To Bother You

I Am Not Your Negro

A United Kingdom

'13th' on Netflix

Detroit (On Netflix)

'The Last Dance' (on Netflix)

'What Happened, Miss Simone?' (on Netflix)

 'Murder To Mercy: The Cytoia Brown Story' (on Netflix)
'47 Best Black Movies On Netflix' – via The Oprah Magazine
'22 of The Best Black Romance movies through the decades' via The Oprah Magazine 
'14 Black Movies That Should Have Won Oscars' – via The Oprah Magazine 
---
FURTHER USEFUL LINKS & READING MATERIAL
Anti-racism document put together by Sarah Sophie Flicker and Alyssa Klein – includes podcasts, books, articles & more!
Why you need to stop saying 'All Lives Matter' – by Rachel Cargle for Harpers Bazaar
'Dear White Women', letters written and curated by Rachel Cargle – I can't recommend reading these enough! They are direct, hard hitting, and kindly offer the reader opportunity to learn and grow. 
More valuable resources from Rachel Cargle – check out her link tree here for an extensive curation of reading material & more.
'Remember, no one is coming to save us' – a very insightful piece written by Roxanne Gay for the New York Times.
15 Black owned beauty brands to keep on your radar via Harpers Bazaar – I highly recommend Brigeo haircare! I've used quite a few of their products over the past couple of years and they are incredible.
'19 black founded fashion brands to support now & always' via Vogue 
90+ content creators follow via Harpers Bazaar – I will be sharing my own list of favourite black bloggers/content creators very soon!
'A running list of anti-racism resources' via Dazed 
Racism, Police violence, and the climate are not separate issues via The New Yorker 
The climate crisis is also a racist crisis: structural racism, inequality and climate change by Leon Sealey-Huggins 
Further reading on climate change and racism via Galdem Magazine 
Galdem Magazine – a media platform committed to telling the stories of women and non-binary people of colour. The current journalistic landscape is 94% white and 55% male and gal-dem is actively trying to redress this imbalance in media more broadly through both their editorial and commercial work.
---
CHARITIES TO DONATE TO (IF YOU'RE FINANCIALLY ABLE) 
---
SOME URGENT PETITIONS TO SIGN 
Sign the Justice for George Floyd petition here 
Sign the petition for Breonna Taylor here
Sign the petition to prosecute the Minneapolis Police Department's officers who killed George Floyd here.
Sign the petition to raise the degree for Derek Chauvin's murder charge here.
Sign the petition for the UK government to condemn President Trump's response to BLM protests here.
Sign the petition for British schools to implement teaching British children about black history here.
That's everything for this post! I really hope there's something here that you found useful and I'll definitely be checking back here myself as there's so much to get through. I really suggest learning through a medium that you enjoy and find sustainable long term. For me, I love podcasts and listen to at least two per day at the moment. Don't feel shame if you can't focus on reading right now!
Please also feel free to add resources that could be helpful in the comments below – I want this to be a safe space where discussion can spark and we can educate each other on how to be better, DO better, and most importantly – help to fight this battle long term. Again, this is lifelong work, but we can do it together. 
---
All images sourced via Google and have been credited accordingly 
Angela Davis in the courtroom (American political activist, philosopher, academic, and author).
Toni Morrison during her years as an editor at Random House, 1970's. Photo by Jill Krementz. (Toni was an American novelist, essayist, book editor, and college professor).
James Baldwin at a Civil Rights Demonstration in Washington D.C, 1963. (Baldwin was an American novelist, playwright, essayist, poet, and activist).