I know that fashion is the last thing that anyone needs to be concerned with at the moment, but I've really found this time at home quite exposing in terms of how much the way I dress is dictated to by my lifestyle. The pace of life in general has slowed down, and so has the speed at which my mind has been putting together new outfit options. I've found myself relying on simple pieces that make up the foundation of my personal style – oversized shirts, a simple white T-shirt, and whatever bottoms I can find that don't interfere with how much pasta I'm likely to consume on any given day…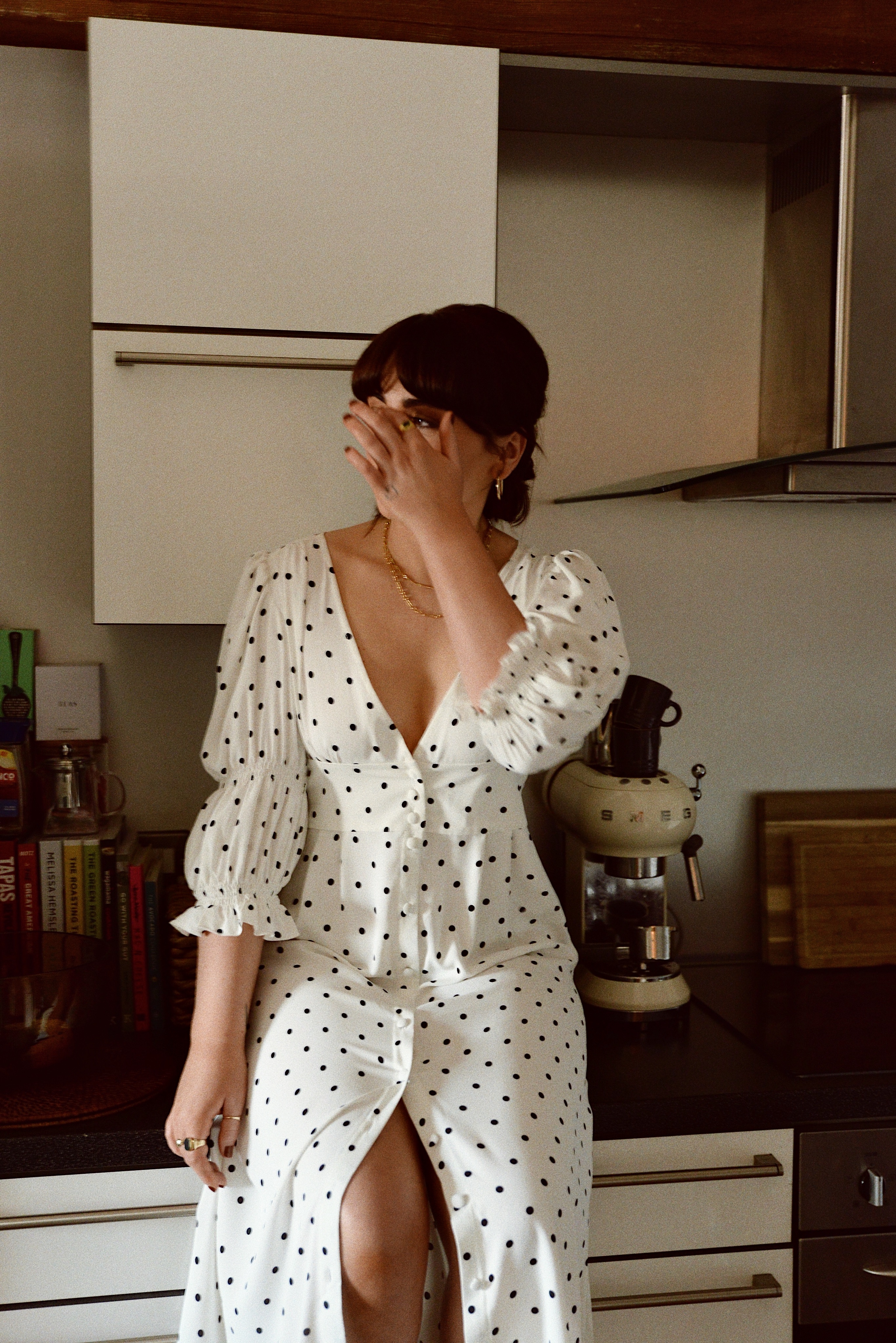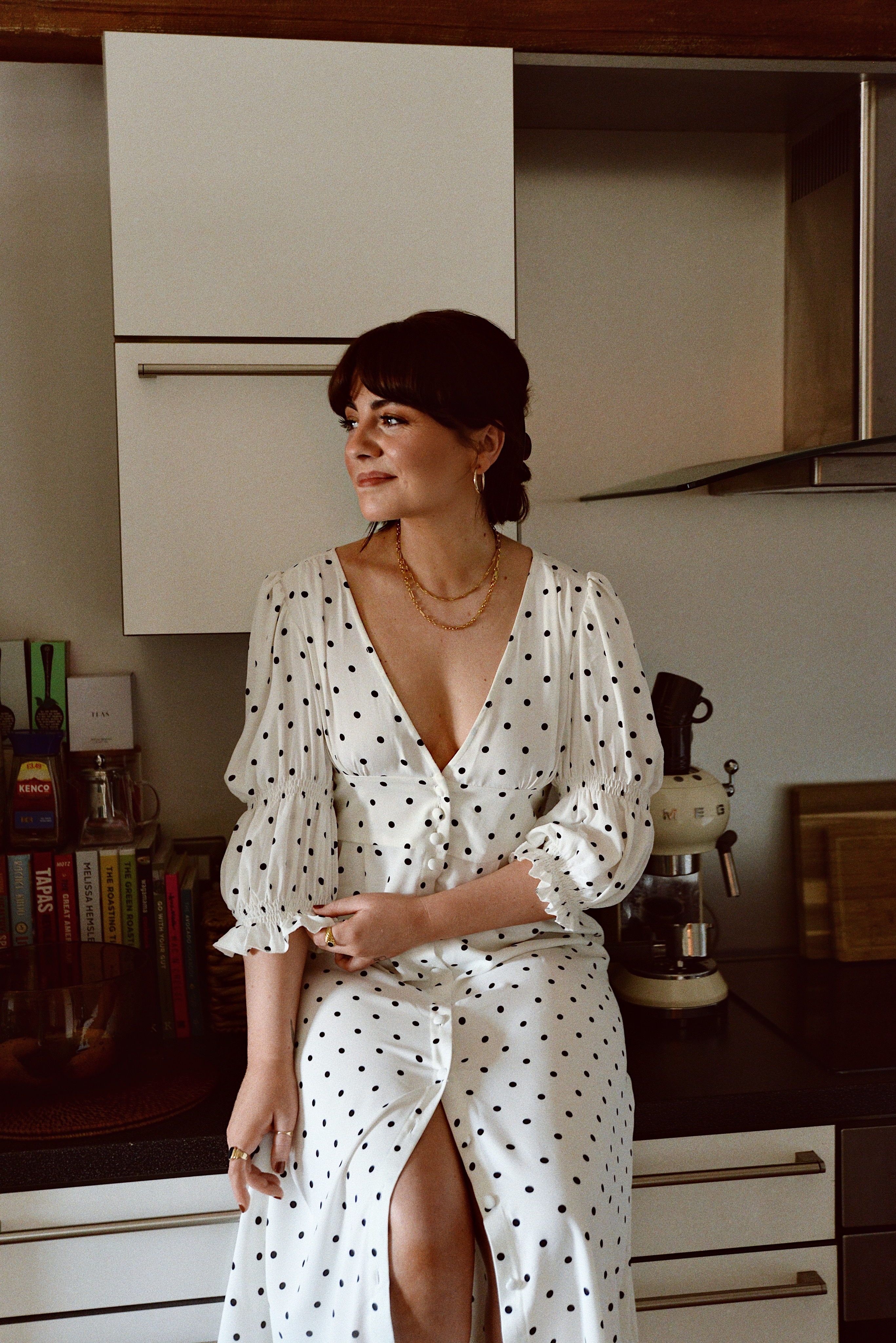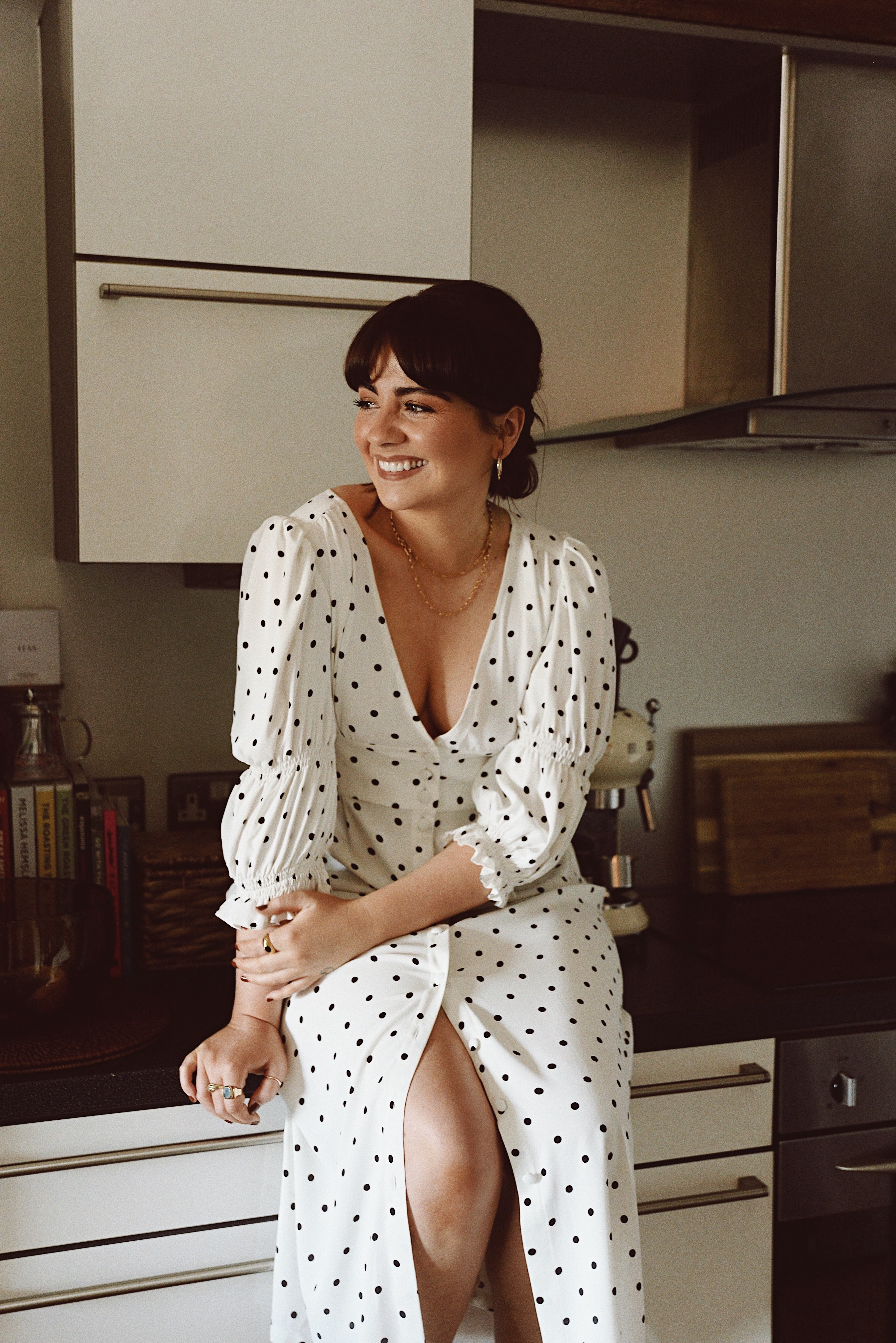 Living in a busy city and having a career that's particularly social has meant that I've been someone who has found themselves constantly needing to churn out new outfits. I don't necessarily mean new pieces when I refer to 'new outfits', but just generally styling pieces in different ways so that I can hopefully inspire others to do the same. It's part of my job, and although I do love creating new outfits, this time to slow down and really appreciate wearing simple combinations has been a comfort amidst the chaos.
Since being in lockdown, I've really been considering the pieces inside my wardrobe and what sort of purpose they hold. I've done quite a bit of clearing out and I've found myself feeling a bit stuck in terms of what the next few months will look like in terms of outfits. It sounds silly, but I'm so used to planning outfits and getting excited to wear them for specific things – not knowing what lies ahead is disorientating in so many different ways. Somedays, I've even found myself feeling stupid for putting on a nice outfit when I'm not even leaving the flat. As though I'm somehow being disrespectful to the situation we find ourselves in by wanting to feel good in the little ways that I can. Obviously this is just the paranoia creeping in, but I think we all need a reminder sometimes that it's okay to take comfort in fashion, and just because the world is different now, it doesn't mean that our passions and interests have to be different. In short, there's seriously no shame to be found in slipping into your favourite dress and eating a mountain of dessert in front of the TV. Whatever gets us through is worth holding onto…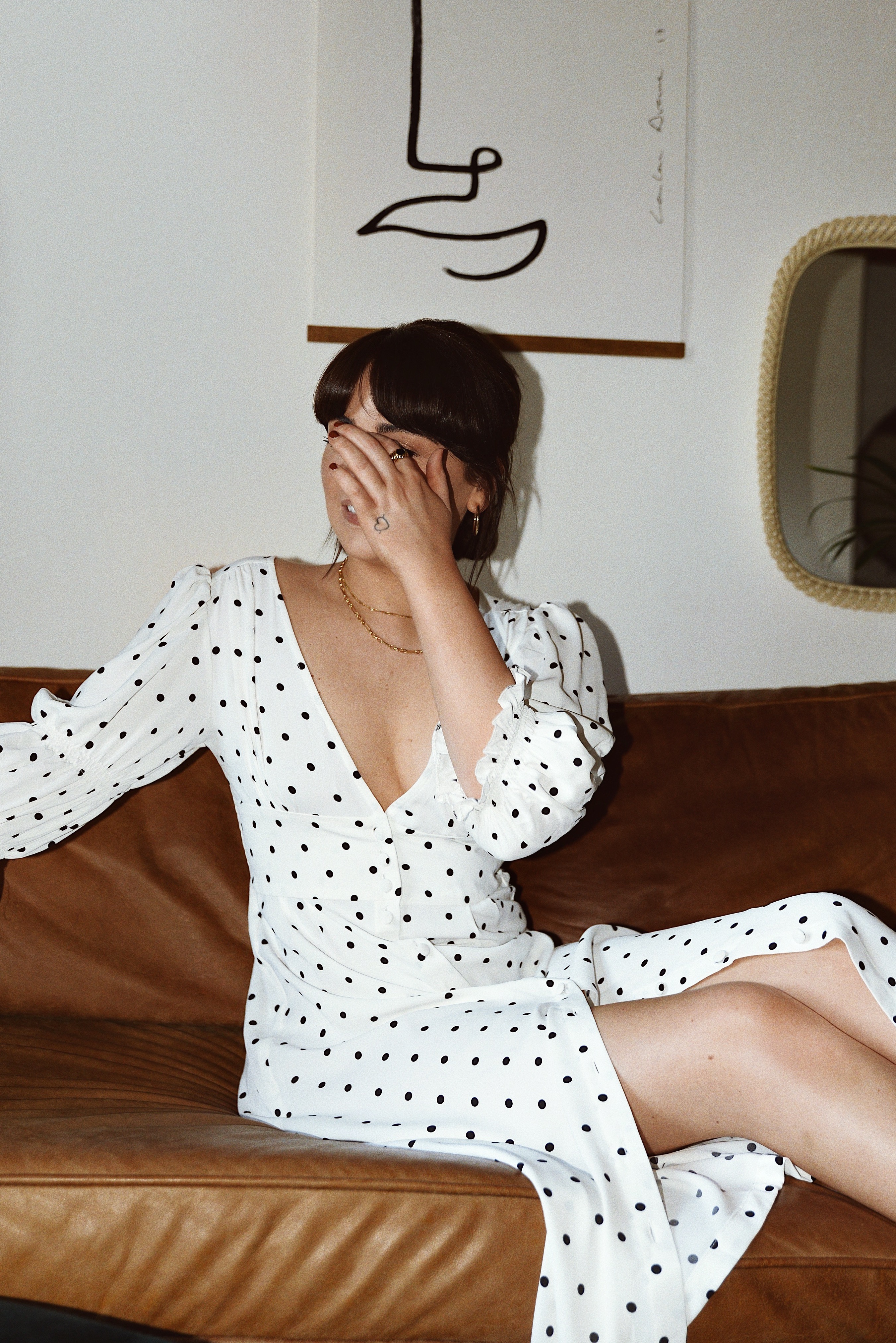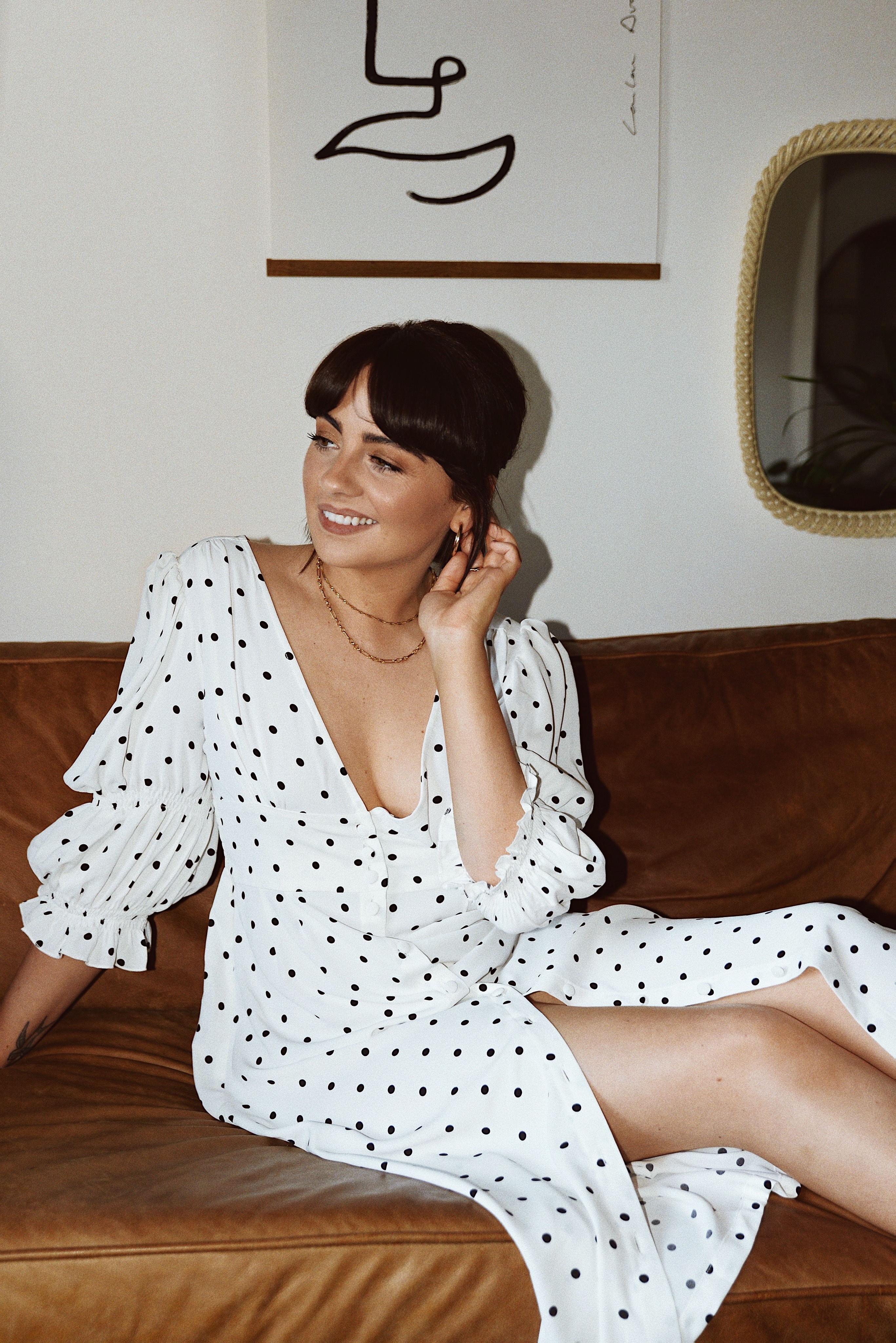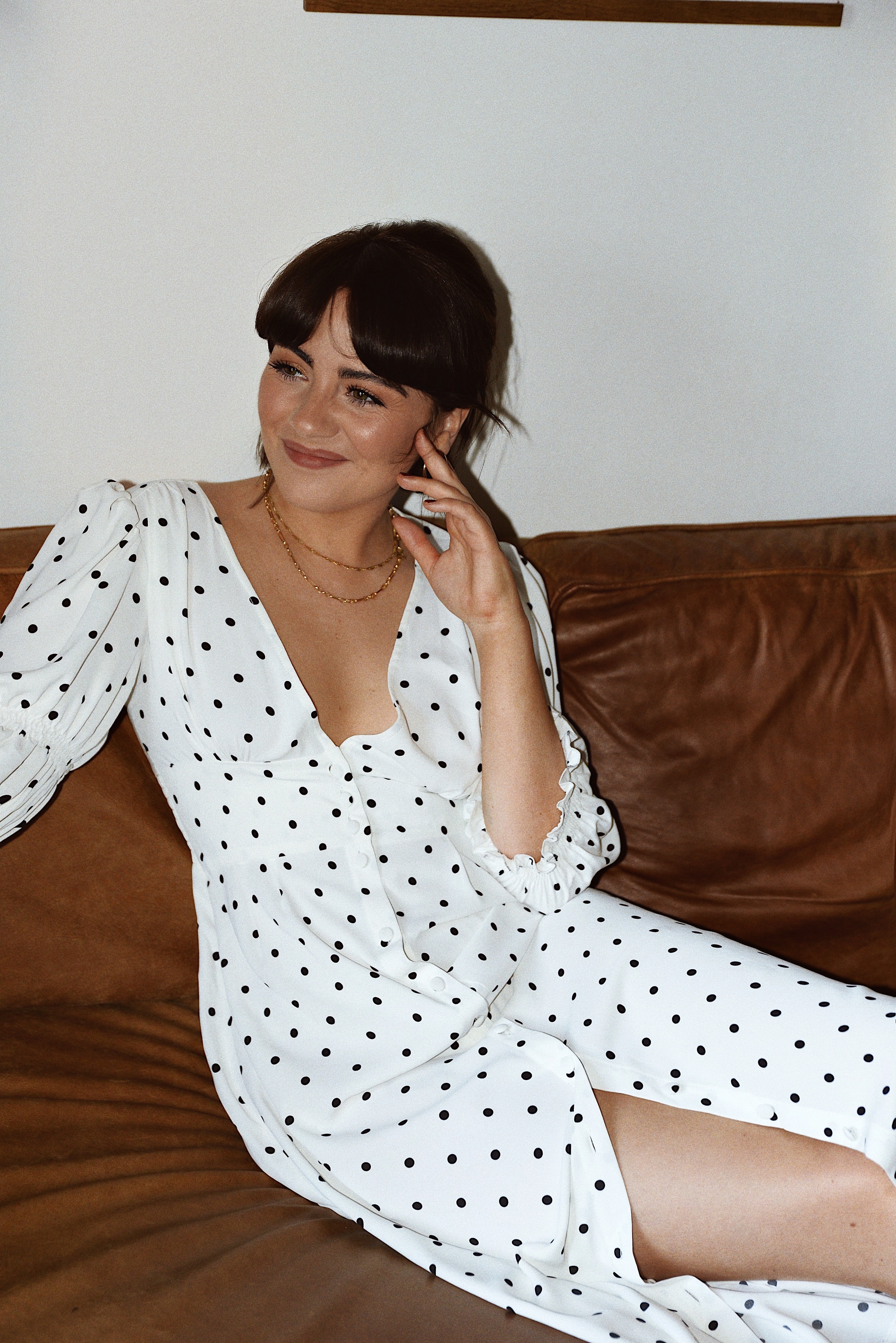 Putting on a dress every now and then has been a way of keeping me connected to fashion and that love of making myself feel nice via an outfit. Don't let Instagram fool you – it's always just a highlight reel for me of those outfits I feel excited to share. I have definitely spent ninety percent of lockdown in loungewear and pyjamas. It's just been easy to throw all my loungewear into the wash at the end of the week, but I also think it's important to keep breaking the cycle so that I don't turn into a complete sloth by the end of all this.
This gorgeous polka dot number is from Spring Time In Brooklyn – a brand that I've followed on Instagram for ages now, and the founder very kindly sent me one of her creations to wear. I can't rave enough about the beautiful fit of this dress, it really feels like the perfect summer dress that I've been searching for! You can definitely feel the detail that's gone into each piece when you slide into it, and I truly feel like this style of dress is made with women's enjoyment in mind. I can eat, breathe, and have fun in this dress. So many spring/summer dresses can feel restrictive in some way, so I'm very excited to have a piece that I can roam around in without feeling like I need to keep checking specific buttons/clasps or risqué leg splits.
I hope you're all doing well and making time to wear your favourite dresses (or whatever floats your boat on a hot summers day) – I've curated some of the best dresses I could find online below if you're in the market for something new… 
---
Dress c/o – Spring Time In Brooklyn, Gold chains c/o – Mikaela Lyons 
SHOP THE SPRING/SUMMER DRESS EDIT