You may have seen that I'm starting a 'letters from home feature' over on Instagram stories – every week or so I'll be typing up my thoughts/feelings and leaving them here for you guys to read. Some weeks will be shorter than others and some weeks will be happier and lighter than others (as is real life at the moment). I want to make this an interactive practice that will hopefully keep us connected throughout the uncertain weeks ahead.
If you'd like to share a short piece of writing, a poem, a quote that stuck (or anything in-between) – email them to [email protected] and I'll curate my favourites each week and share them over on Instagram stories. I'll also save them in a highlight so we can refer back to them whenever we need them. Writing has always been a therapeutic thing for me so I really hope this will encourage us all do it on a more regular basis, whilst also offering a virtual shoulder to lean on whilst we muddle through this strange time together…
Lots of love always x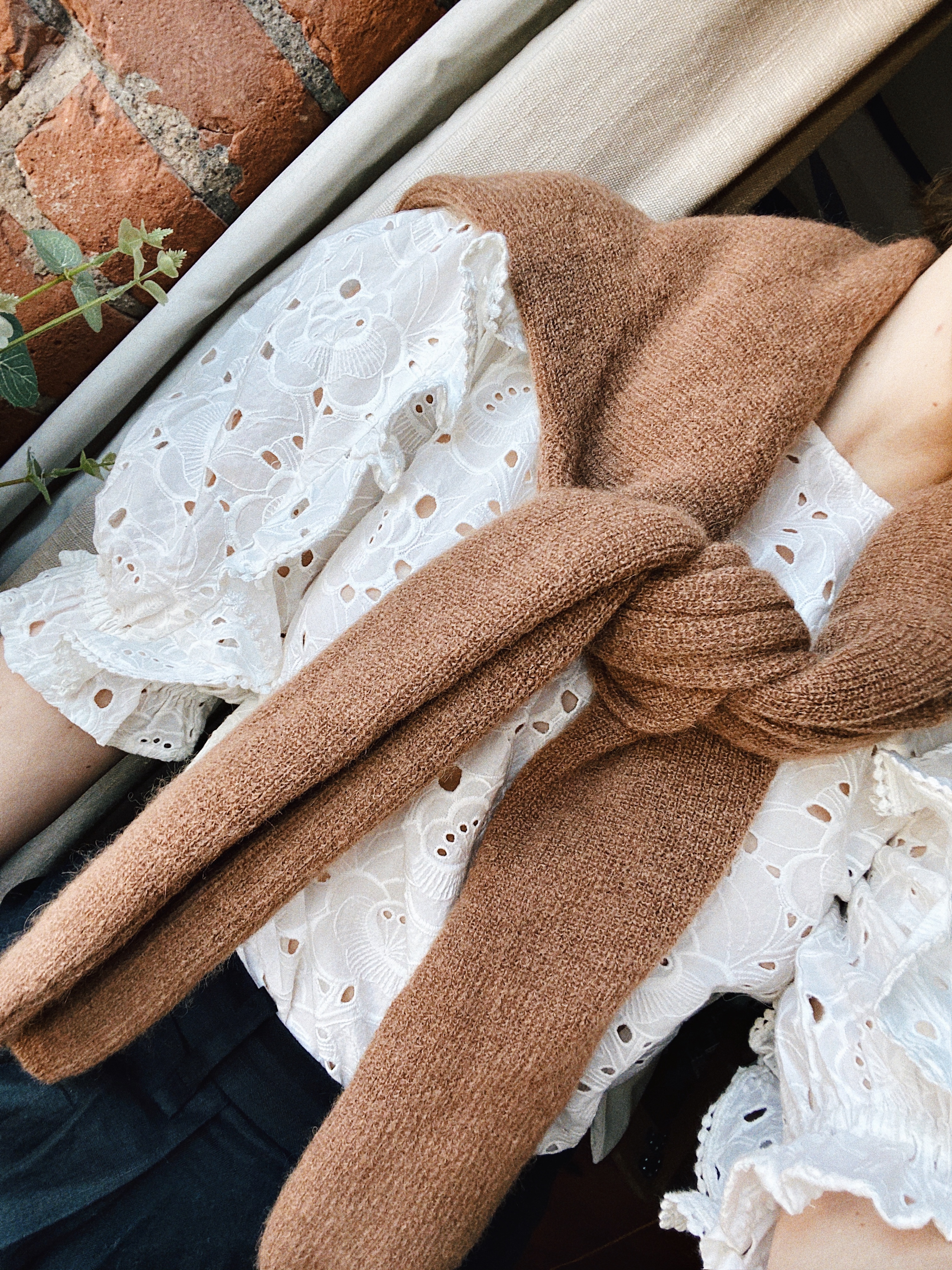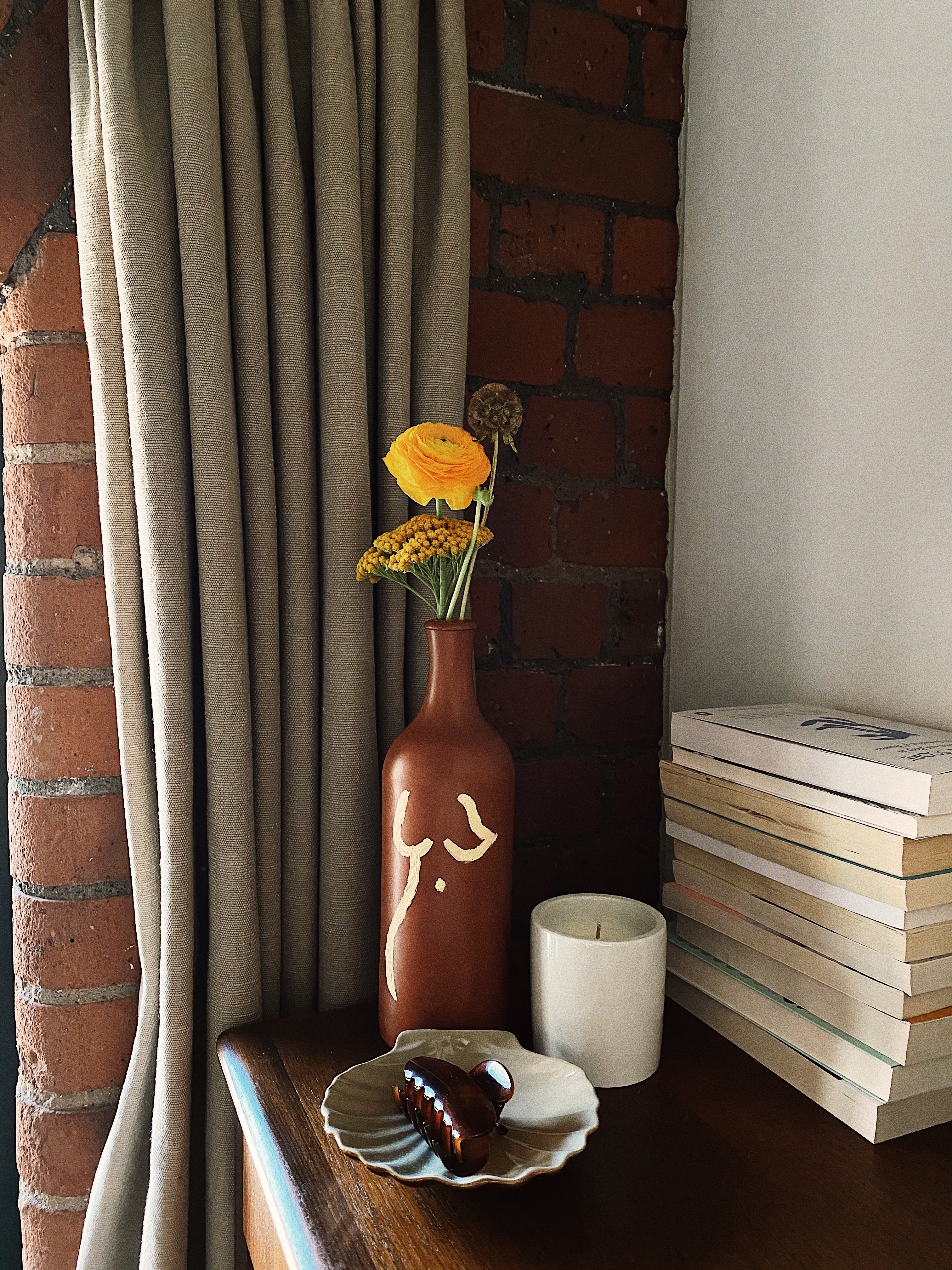 This past week has felt really heavy and strange. Heartbreaking news from friends – feeling the intensity of not being able to hold them and ease their pain. Ongoing worries for my loved ones – some of which now live on the other side of the world and yet feel as far away as the ones who live right around the corner. The new virtual world feels bittersweet. It's all we have right now so I continue to accept video calls, to engage in content, to make myself available on whatsapp… 
The exhaustion of the virtual world feels saturated and heavy some days. No lingering smell of my friends familiar perfume long after we have embraced, no lipstick stain on their coffee mug after a quick catch up on the sofa – I miss the tangible moments more than I have the language to express. My mind has been wandering to all those spring/summer moments that now feel more precious than ever before. Lying on someones chest after a long day, clinging at a friends fingertips when making your way through a crowded festival – leaning against a familiar shoulder, the clinking of drinks glasses, someone else's jumper around your shoulders as the sun goes down. Bruised knees, the imprints of grass, daisy chains and books scattered about the lawn – the pages messy, and torn, and water marked.
I wake up each morning to a different set of feelings. It's as though I'm now a gaming character in this new virtual world and someone else out there gets to control me. I'm constantly torn between 'doing' and 'being' – not quite sure whether I'm mastering either. I can lay for hours in the same spot, willing my body to get dressed and take itself outdoors for a walk and some fresh air – or I can bake and clean and tidy and fuss over things in the flat that previously I'd pay no attention to. How strange we are as humans – constantly organising, tidying things away, busying ourselves until we no longer understand what we are running from.
Everything feels as though it's in a heightened state of being right now. The sky feels bluer somehow, the trees greener, my breathing chest more animated from the movement of my lungs, my footsteps louder pacing down the street. 
I've found myself caught in a strange headspace – a sort of delirium that's washed over the world around me. The world that now feels so small and delicate. A space that I must protect but also want nothing more than to break free from. How dull the same few walls have become, and how badly I want to run for as long as my legs will carry me. Feeling stuck but feeling free, feeling connected whilst being so far apart. Feeling calm whilst being angry. Feeling it all within the same small space I call home.
I know this can't last forever and yet some days it feels like a permanent fixture in my chest. It won't shift not matter how hard I push – right now is a test of endurance and one that we are all experiencing very differently. One that will pass, and one that we don't need to try and make sense of. Everything is strange and horrific but also beautiful.
Somehow amidst the chaos there's still moments I find to be beautiful. 
Alice x
---
SHOP THE LOOK