I wanted to give this vintage jacket it's very own blog post as I've been living in it lately, and I also happened to find some really great high street dupes for it. However, you guys know I would always recommend shopping for a the second hand/vintage version if you're able to!
I'd been searching for a beige/checked style jacket for a while but could never seem to find the right fit, or the ones I was drawn to were just way out of budget. This is where vintage always seems to come to the rescue – the lovely lady who owns Veter Vintage got in touch and asked if I wanted to pick anything out from the current collection… 
I had a little look on the website, and there this little beauty was, just waiting to be worn and loved again.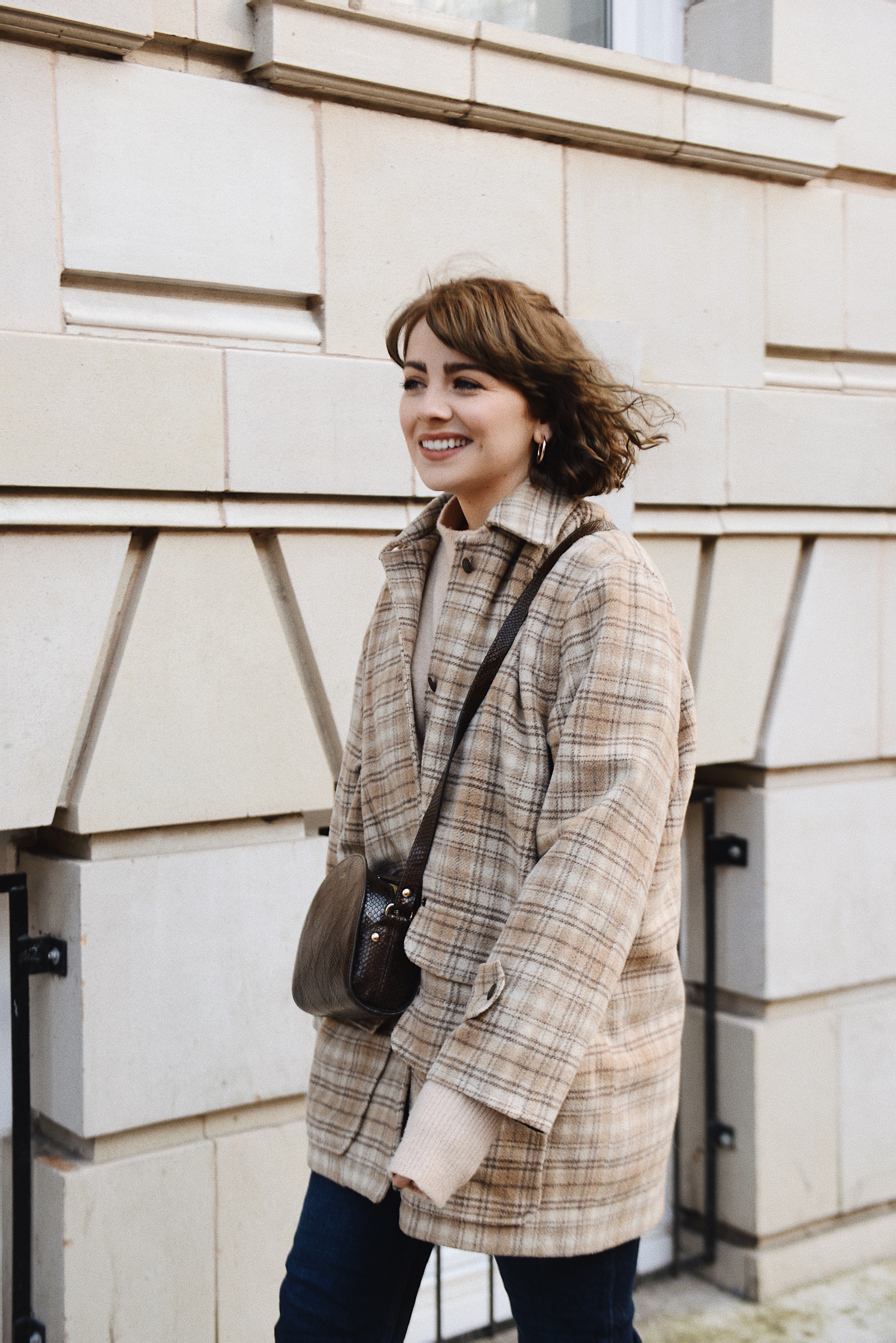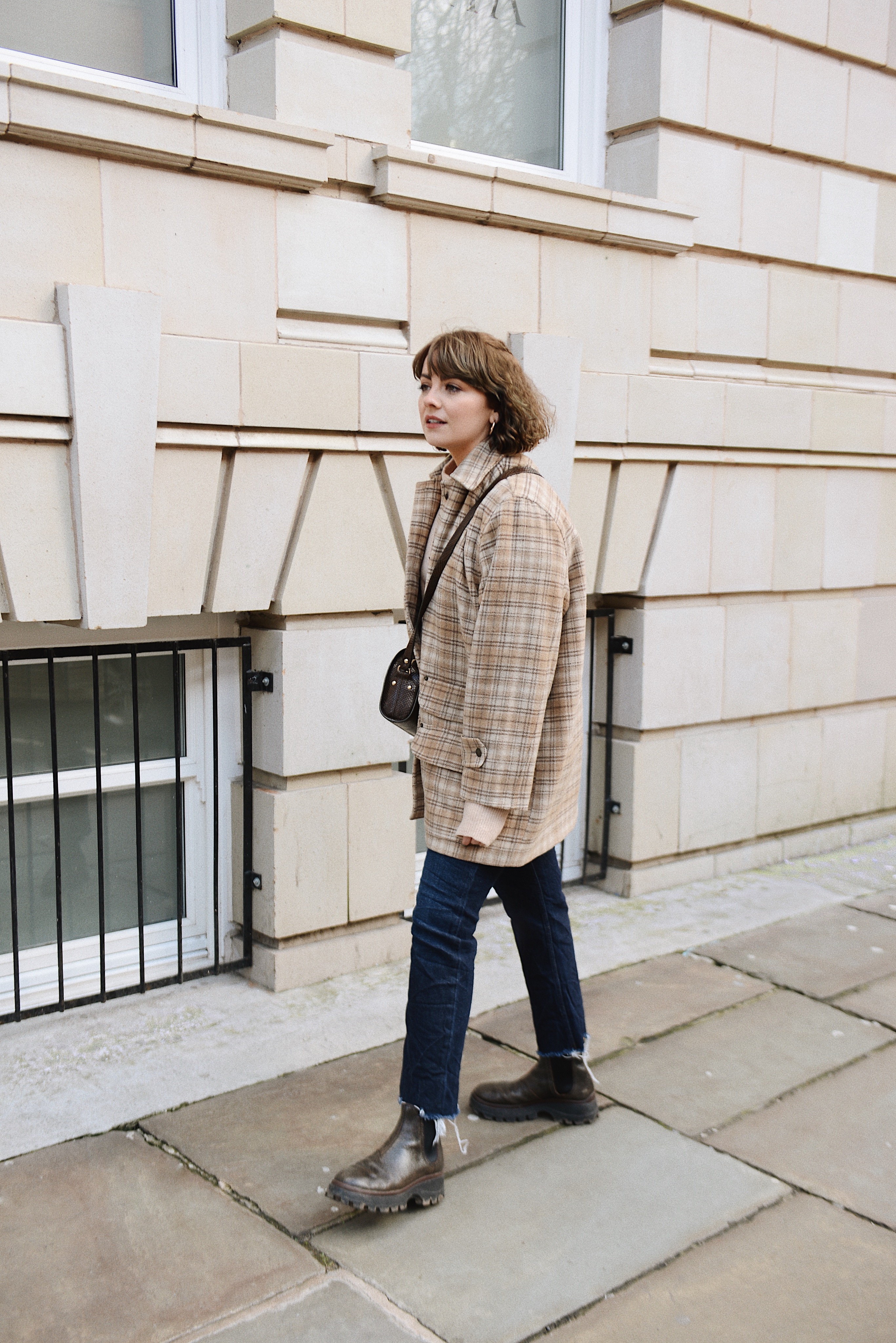 This style of jacket really lends itself to living in Manchester because it's cosy and practical but also looks great with the easiest of outfit combinations. I love how this type of oversized jacket looks with darker jeans and chunky boots to really balance everything out! I also really like how a cross body bag pulls everything together when you're wearing an oversized piece – you guys are probably sick of seeing this APC bag by now, but it really has been the greatest investment. I've lost count of how many times I've worn it and I still love how it looks/works with everything in my wardrobe (perhaps a new bag investment might be looming on the horizon)…
I've actually had my eye on the new Gucci Horsebit bag in the brown leather style – I rarely fall in love with bags but I haven't been able to get this one out of my head. I'm thinking it may have to be an extravagant birthday treat to myself when I've completed a few more work projects. We shall see anyway, I never take designer purchases lightly, and I'm super selective with my bags because there's nothing worse than investing in something that just sits collecting dust!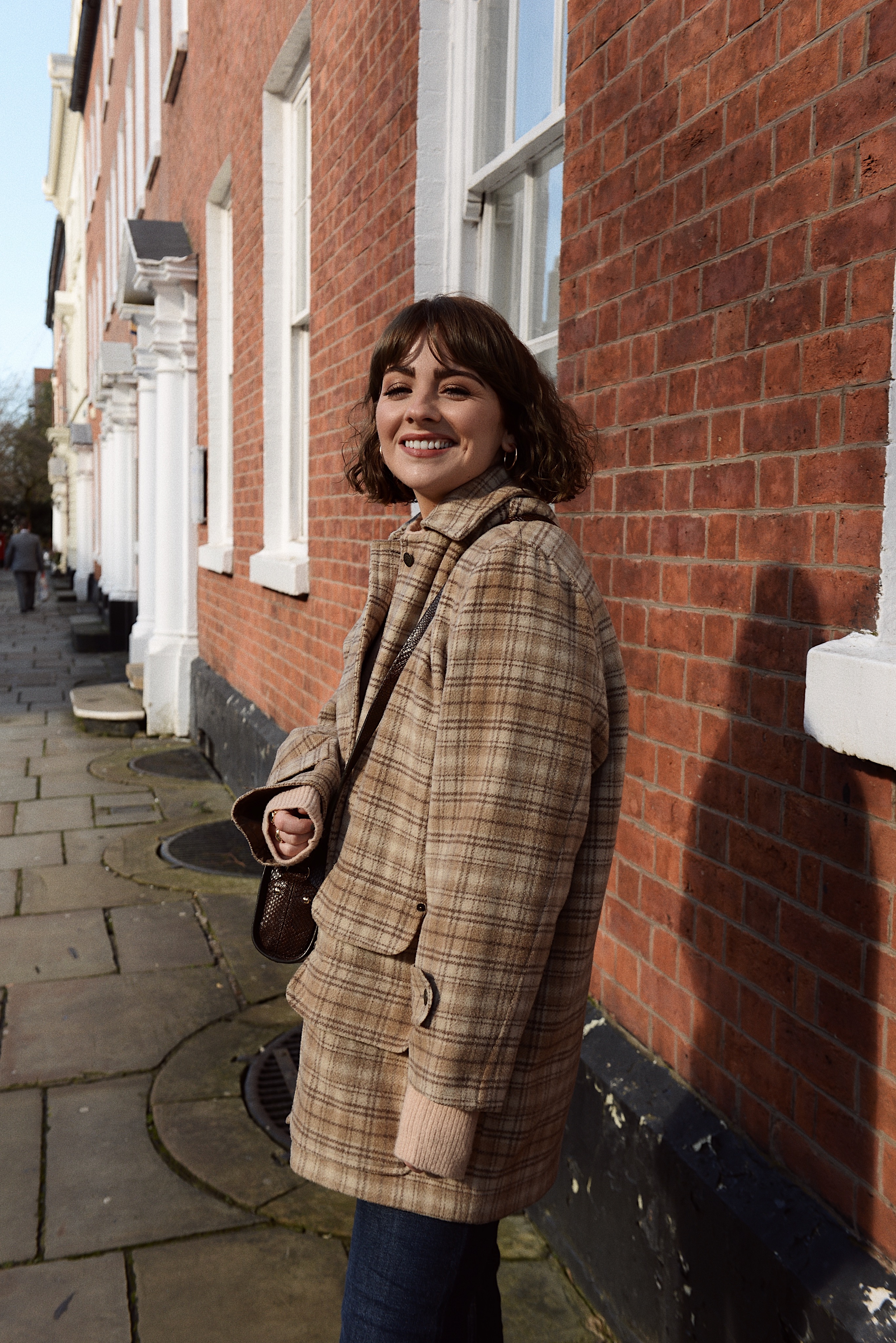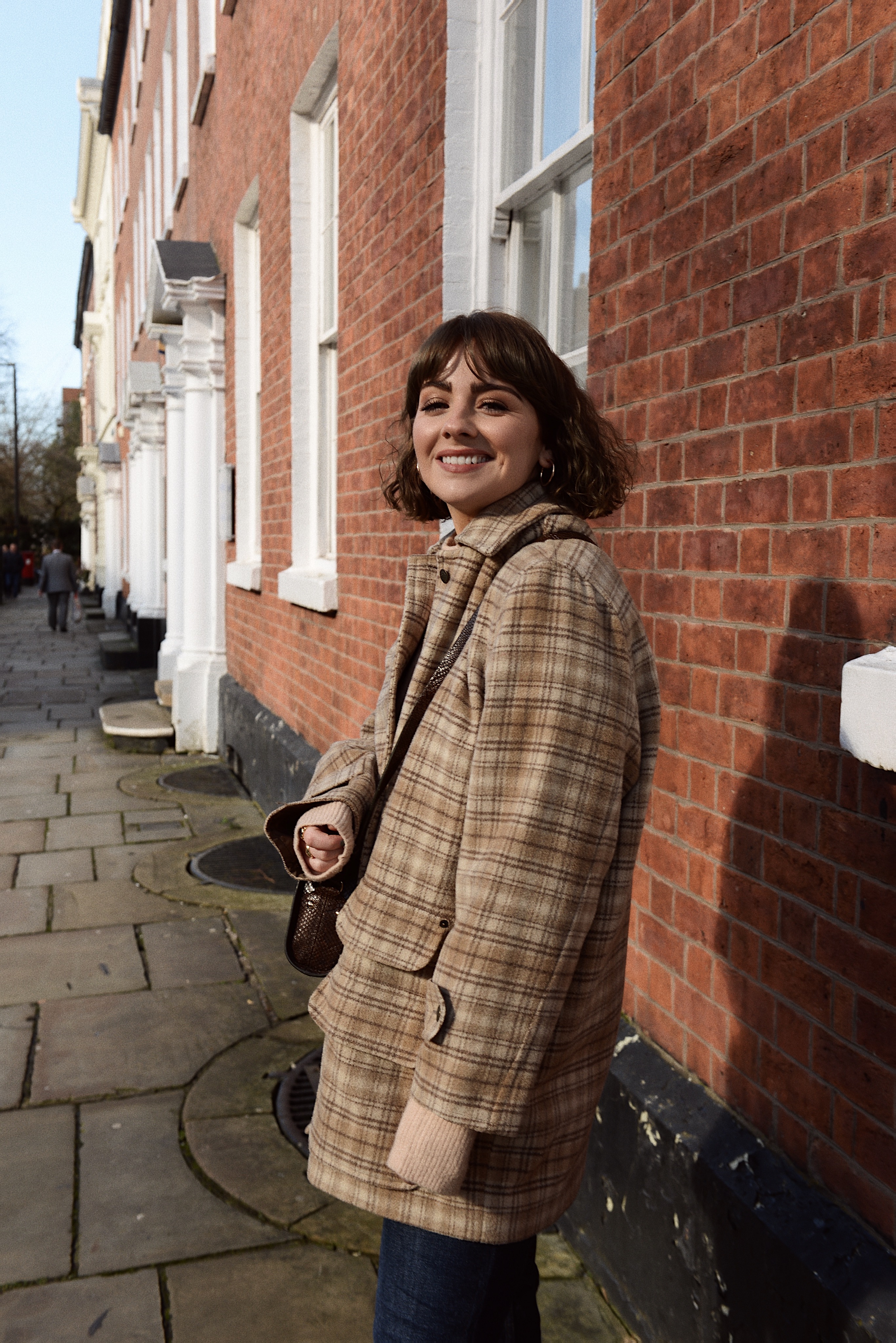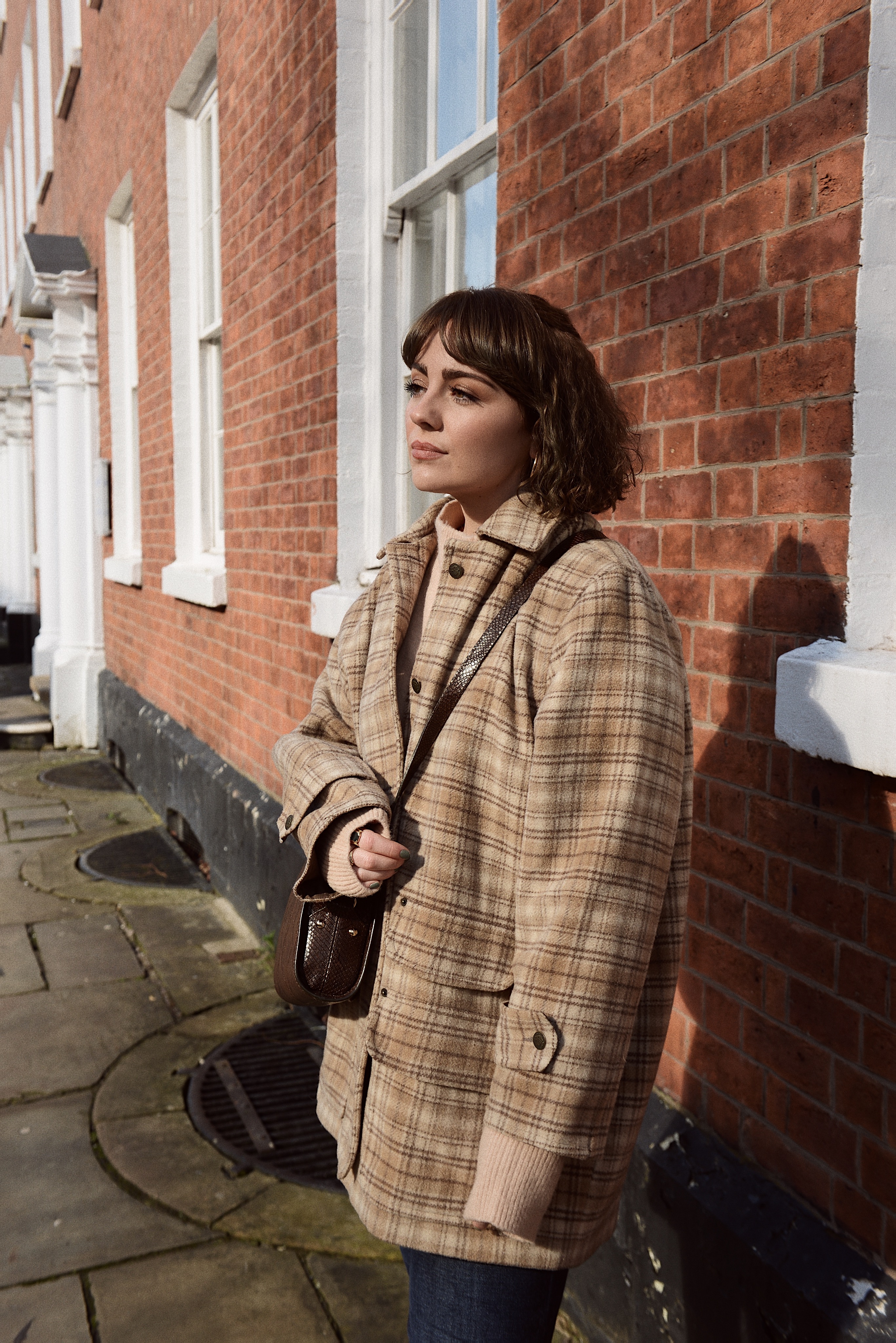 I hope this look was helpful if you're well and truly stuck in a winter outfit related rut! There's been a couple of days that have felt like spring lately, and it's really got me excited about the shift in wardrobe possibilities. I'm very much holding on to the fact that there are long days of warmer weather right around the corner…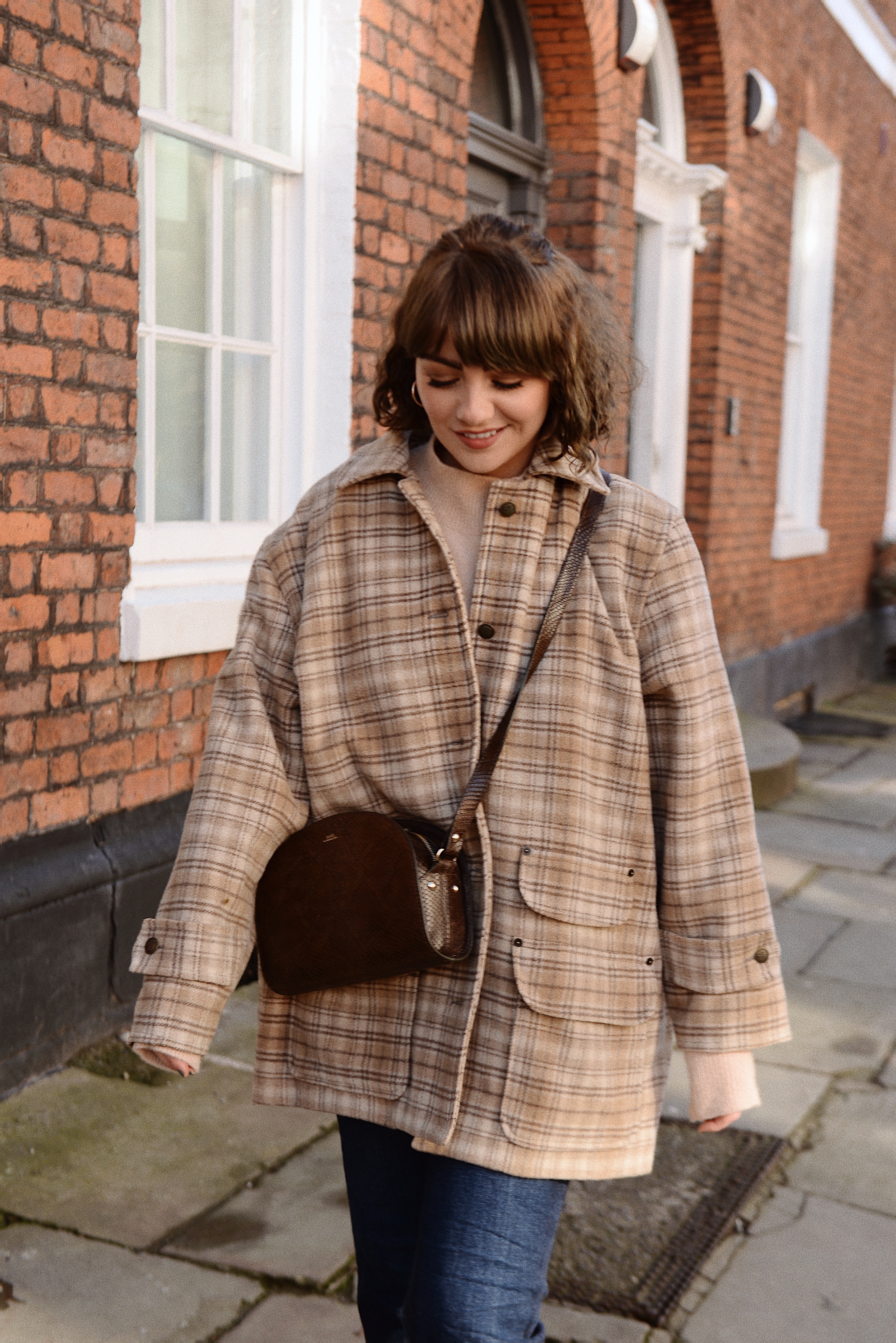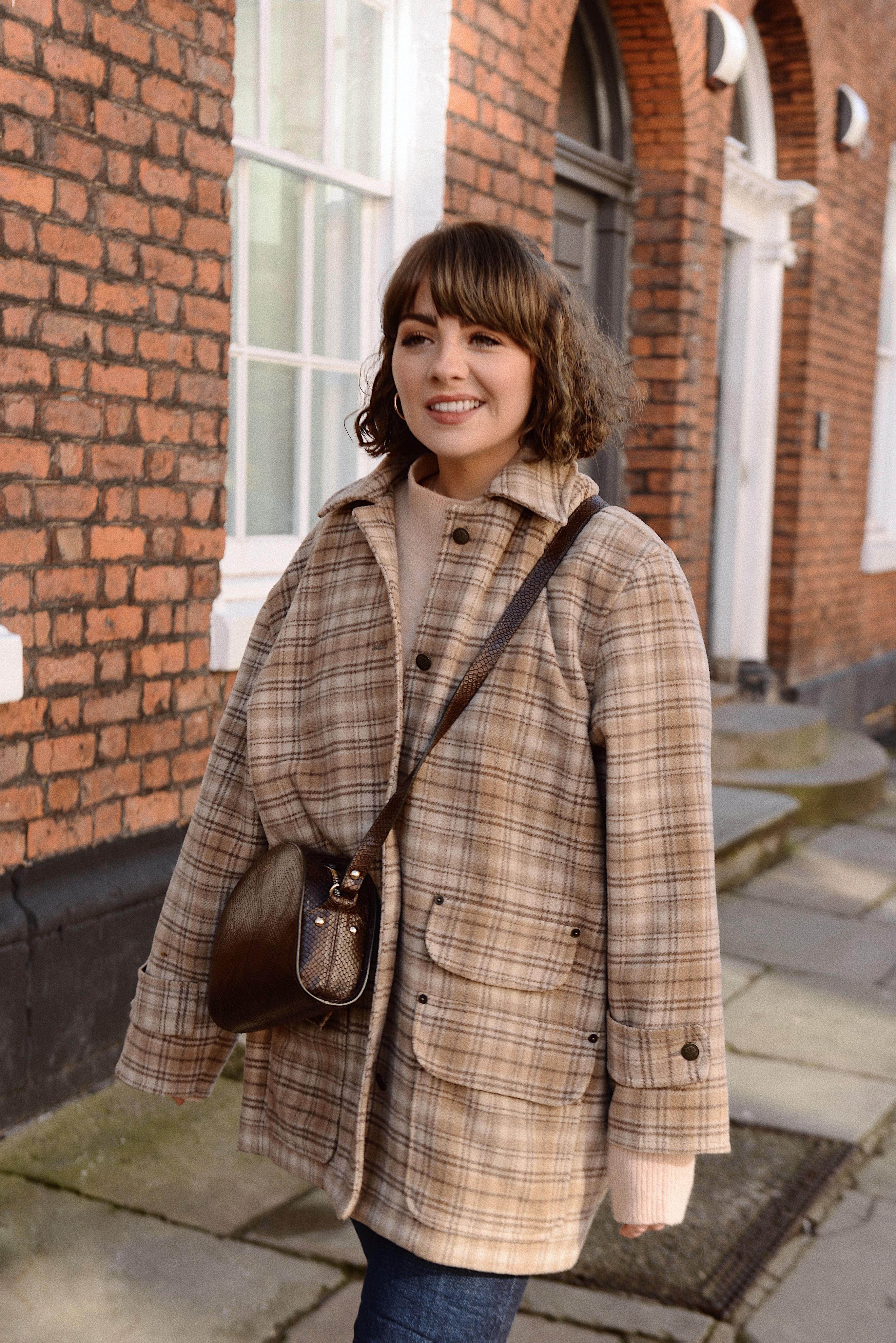 ---
Photographs taken by Catherine Booty
Jacket c/o – Veter Vintage, Jumper – And Other Stories, Jeans – Redone, Boots – Miu Miu, Bag – A.P.C
SHOP THE LOOK