Something a little cosy and autumnal on the blog today! It's my favourite time of year to wrap up on the sofa and watch films all afternoon. A pastime that feels very exciting after summer months spent outside (as much as possible in my case as my flat heats up like a sauna). I shot these images for some recent work with Bellerose over on Instagram, so I thought I'd share more of them on here, along with a run through of some of my favourite films to binge watch during the month of October…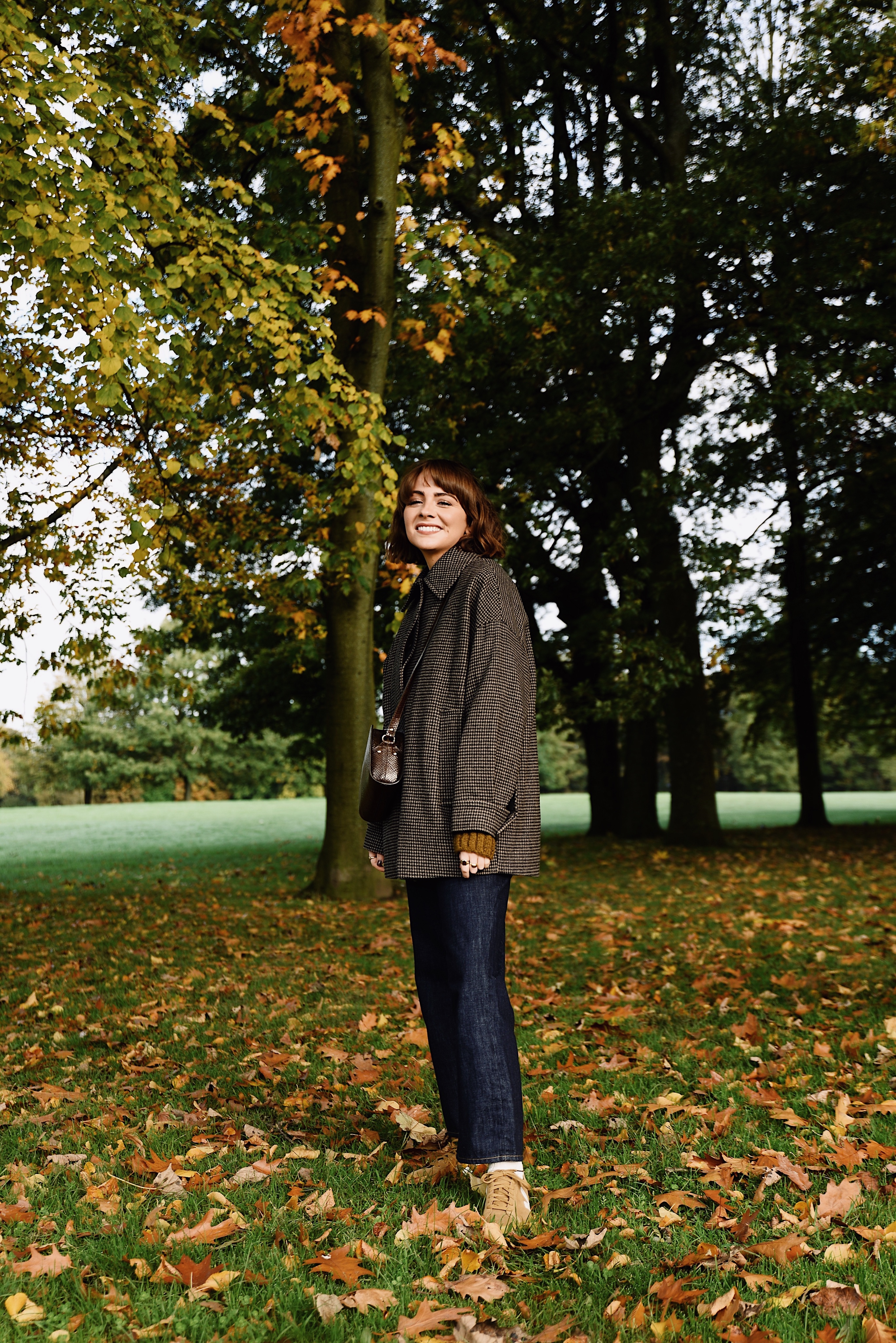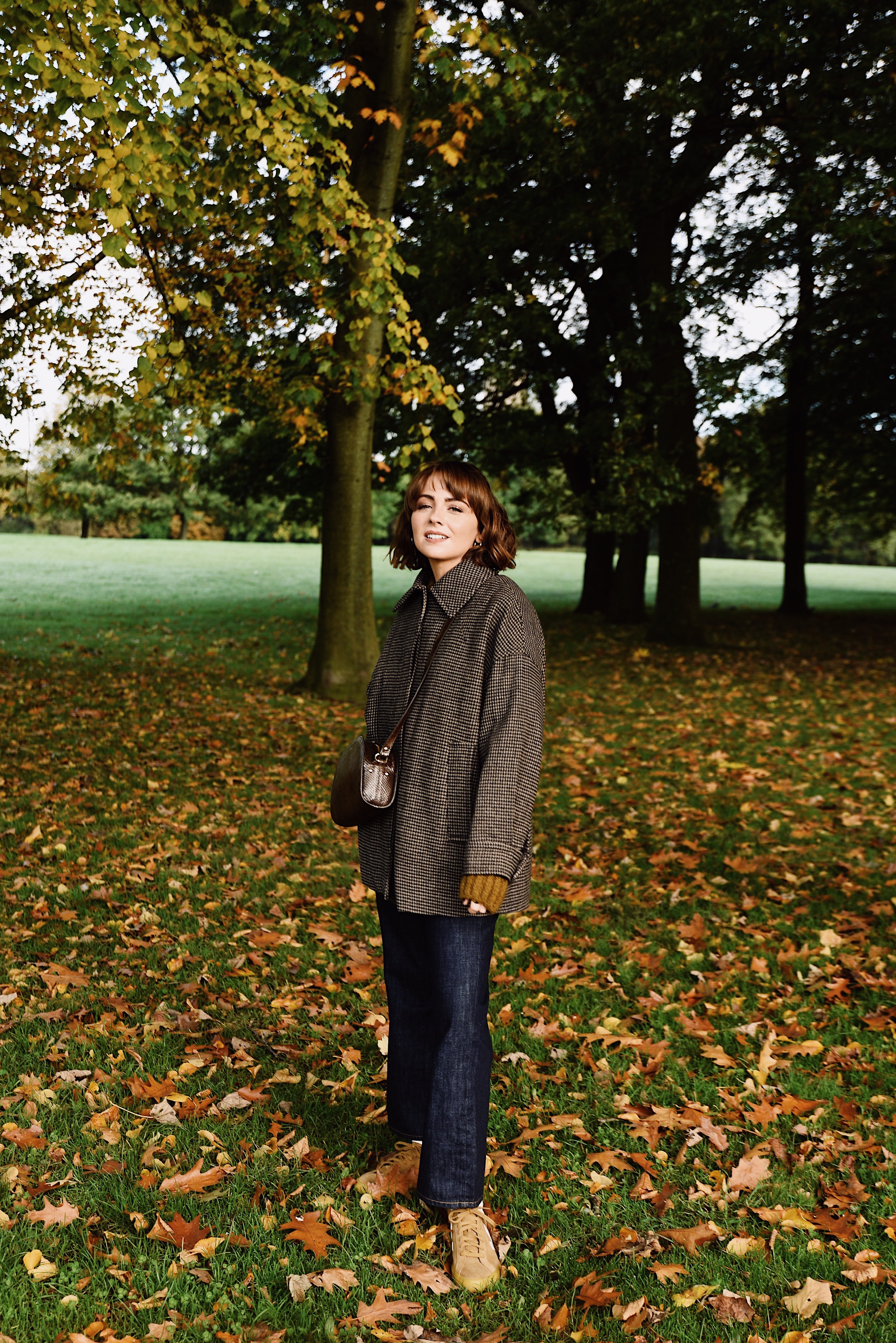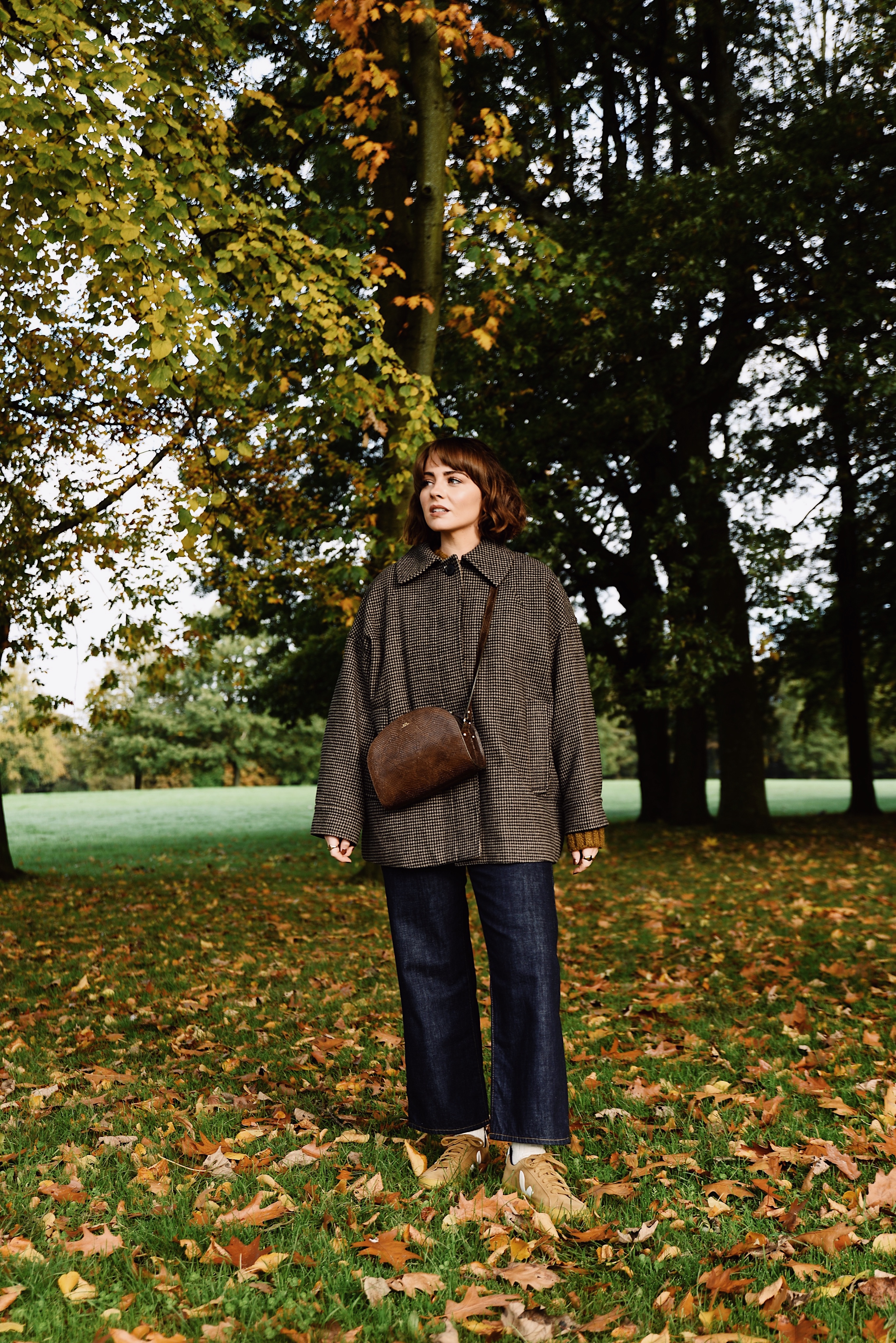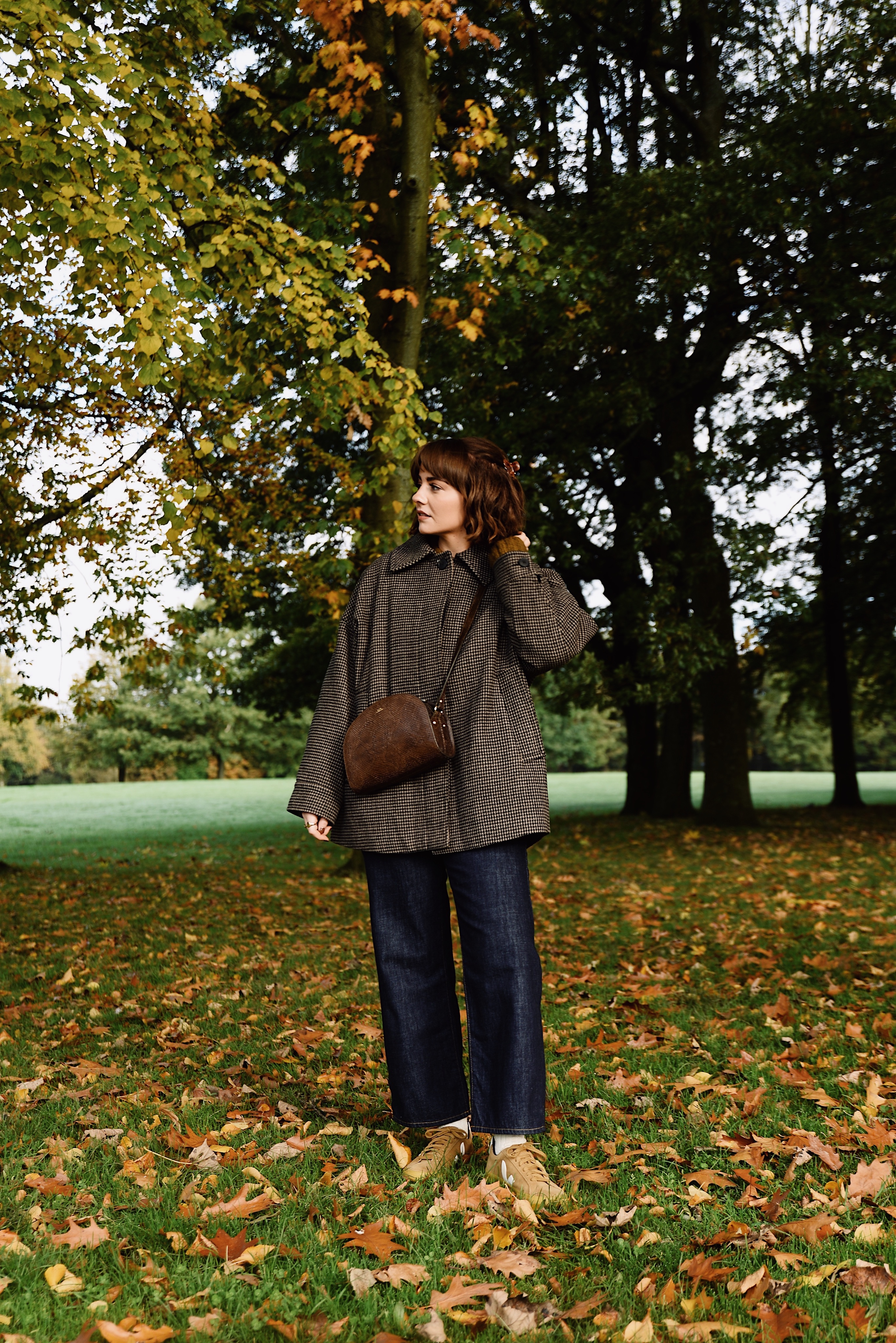 First up! When Harry Met Sally has to be one of the first films that pops into my head as soon as the leaves start dropping and turning into an array of golden rusty shades. Both Megan Ryan and Billy Crystal have some killer outfits throughout the film that never seem to age. From the high waist denim, the blazers, and the cream cable knit – it's a mood board of fall perfection. The red jumper that Meg Ryan wears is always a reminder to dig my vintage red high neck out of hibernation too…
Autumn In New York is another favourite of mine. One of those films where I don't pay too much attention to the plot, I just love the autumnal aesthetic that it creates and the dreamy scenes of New York. It's a cheesy romantic cliche and Richard Gere's character is definitely problematic. Basically, Winona Ryder deserves better, but watch it anyway because it's sort of rubbish in the best way an ageing/early naughties flick can be.
Mystic Pizza, because what's October without some Eighties (baby) Julia Roberts sparkle? It's one of those charming films that's full of the kind of warmth you crave as winter creeps in. It follows three young (and strong minded) women in a small town who are figuring out what they want in life post girlhood. Julia Roberts sports an amazing shearling coat, and there's just lots of autumnal greatness to be discovered (and Mystic Pizza T-shirts)…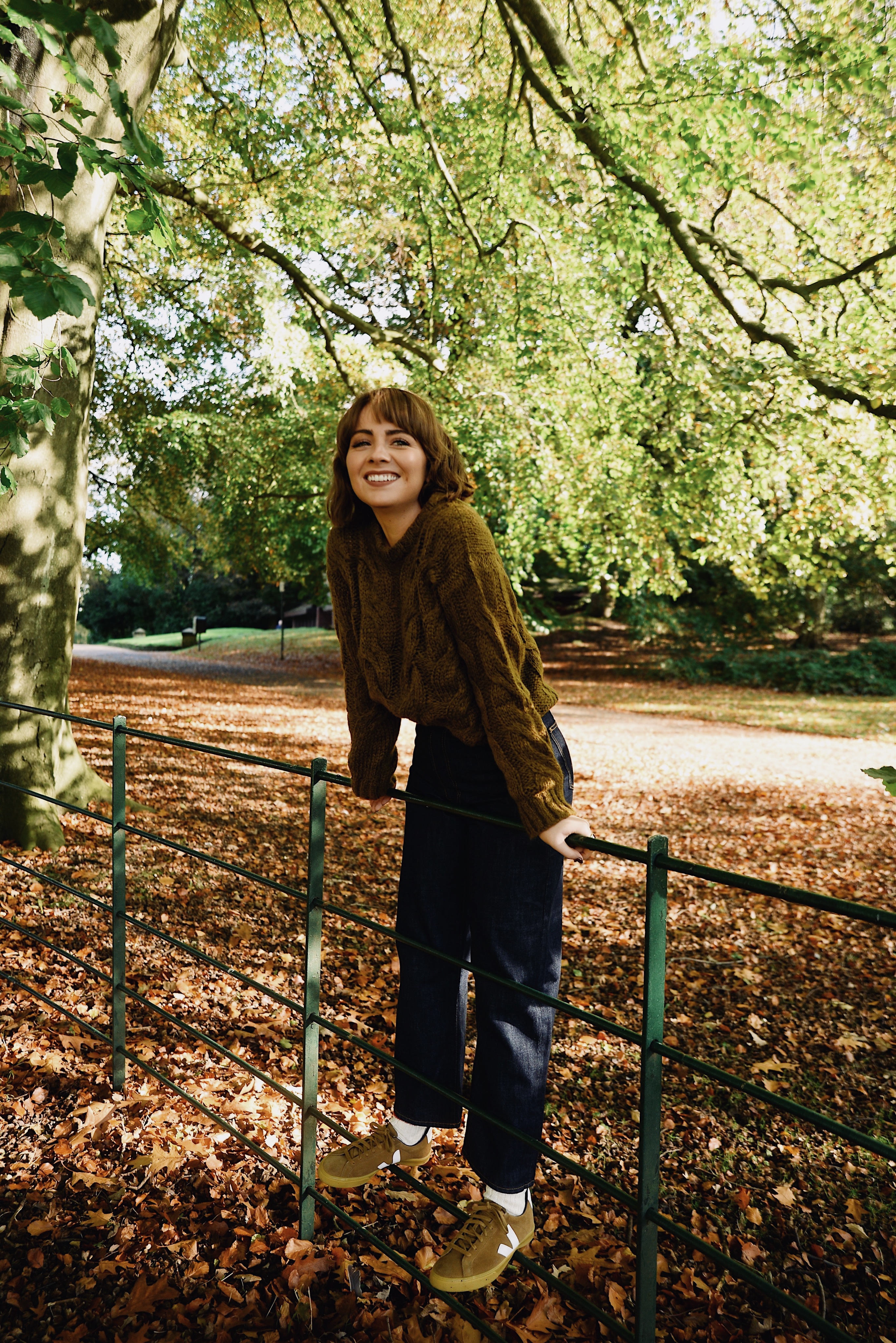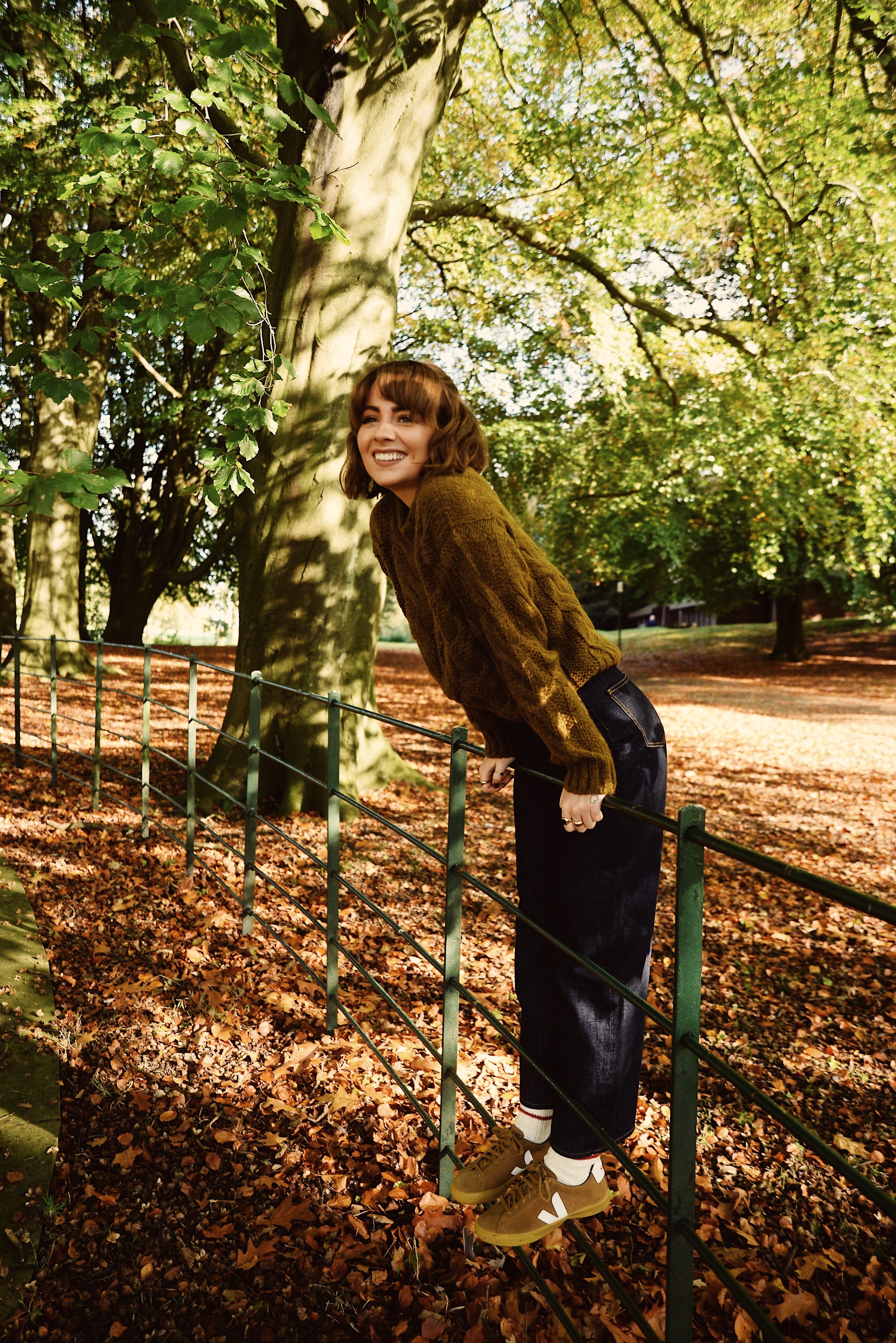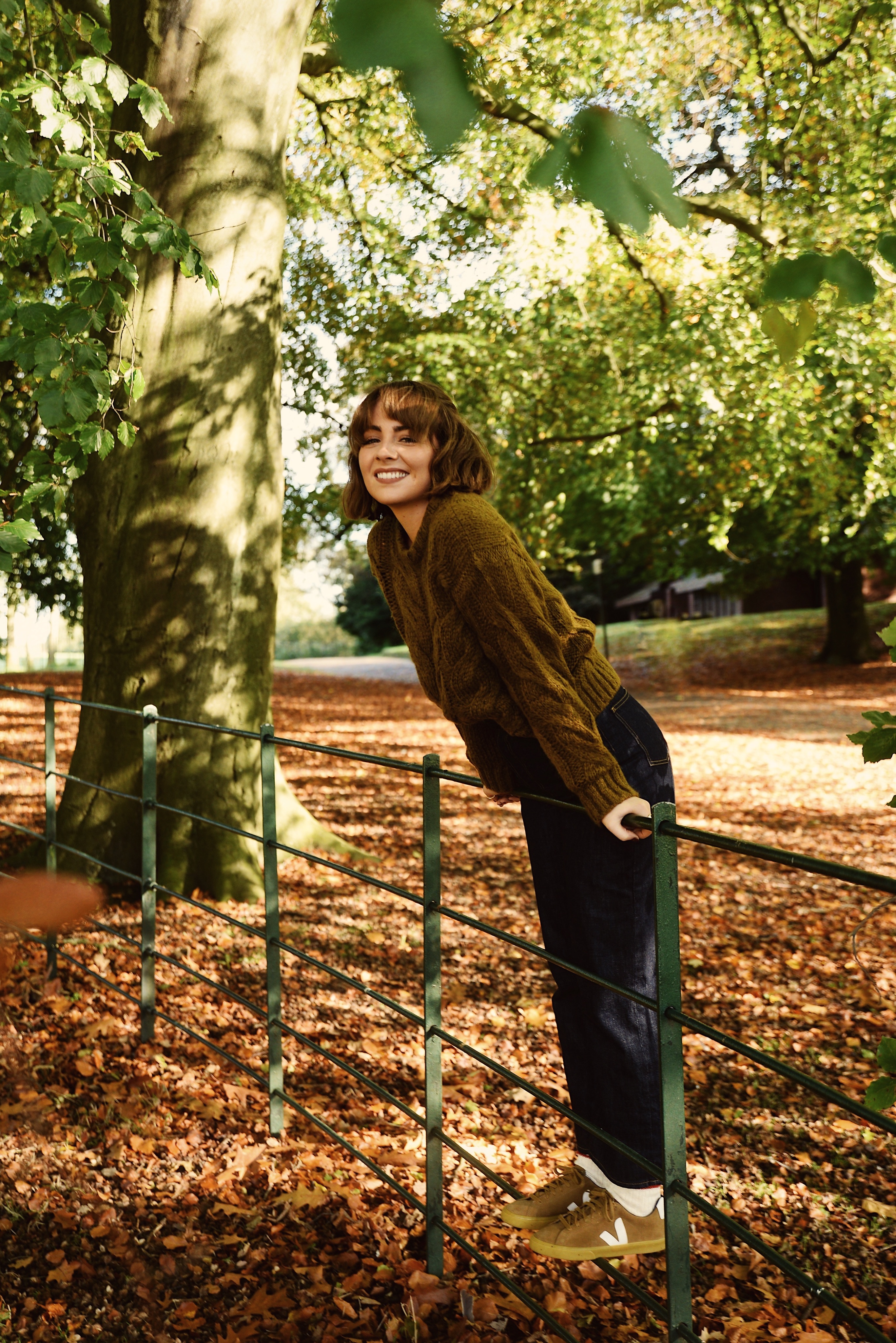 Practical Magic – tis the spooky season after all! I like to get as many of my favourite Halloween films crammed into my October weekends as possible. Starting with some of my favourite witches. This is one of those films that always made me want to light some candles and order some Tarot cards off Ebay as a teenager (I mean, it still kind of does). Other Halloween favourites include: The Craft, A Nightmare On Elm Street (the original), The Witches, Scream, The Addams Family, Hocus Pocus, Beetlejuice, The Shining, and The Sixth Sense. PHEW.
Oh, and also Edward Scissorhands and E.T, but I've also always considered them Christmas films that I'm happier to watch a tad earlier than the 1st December…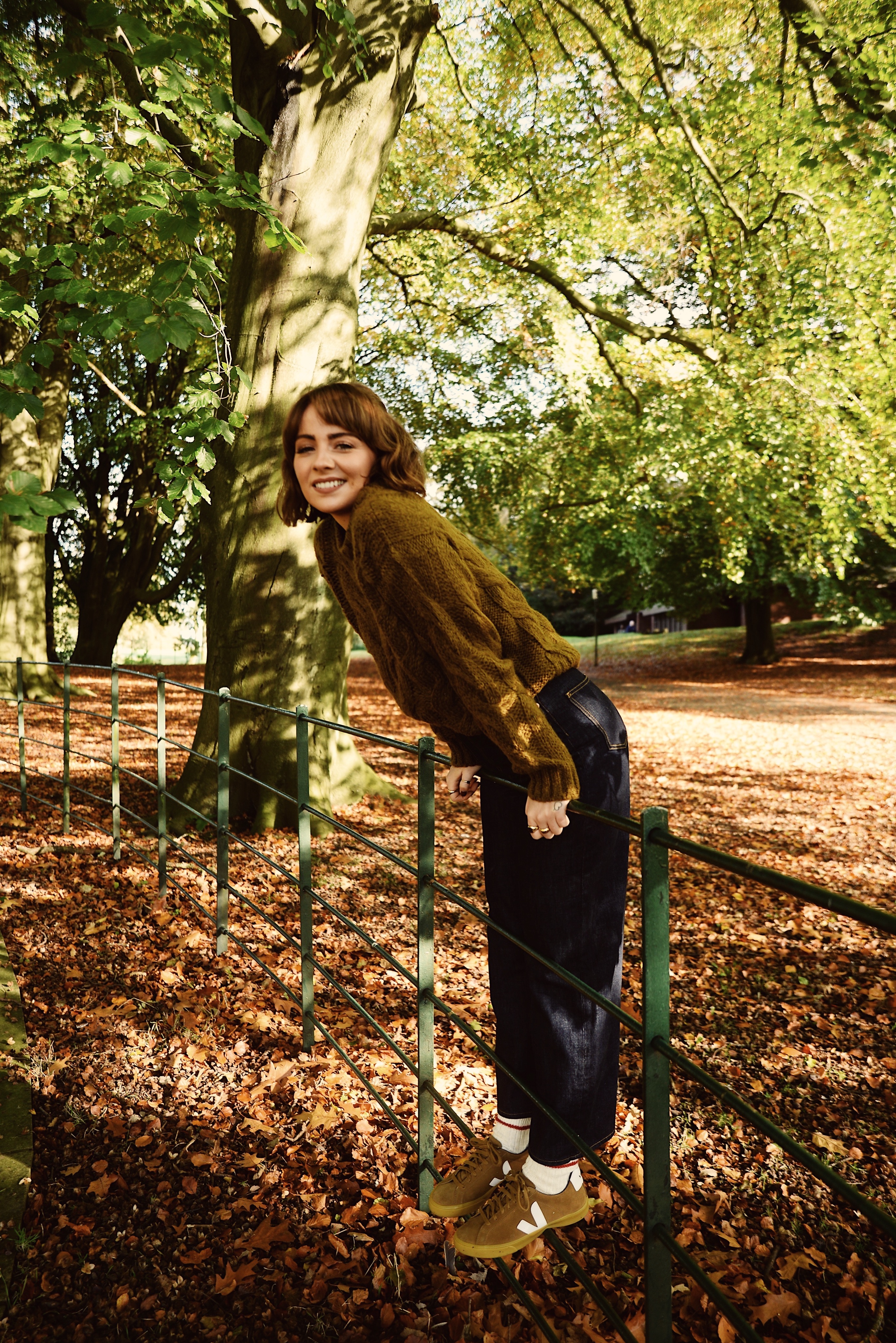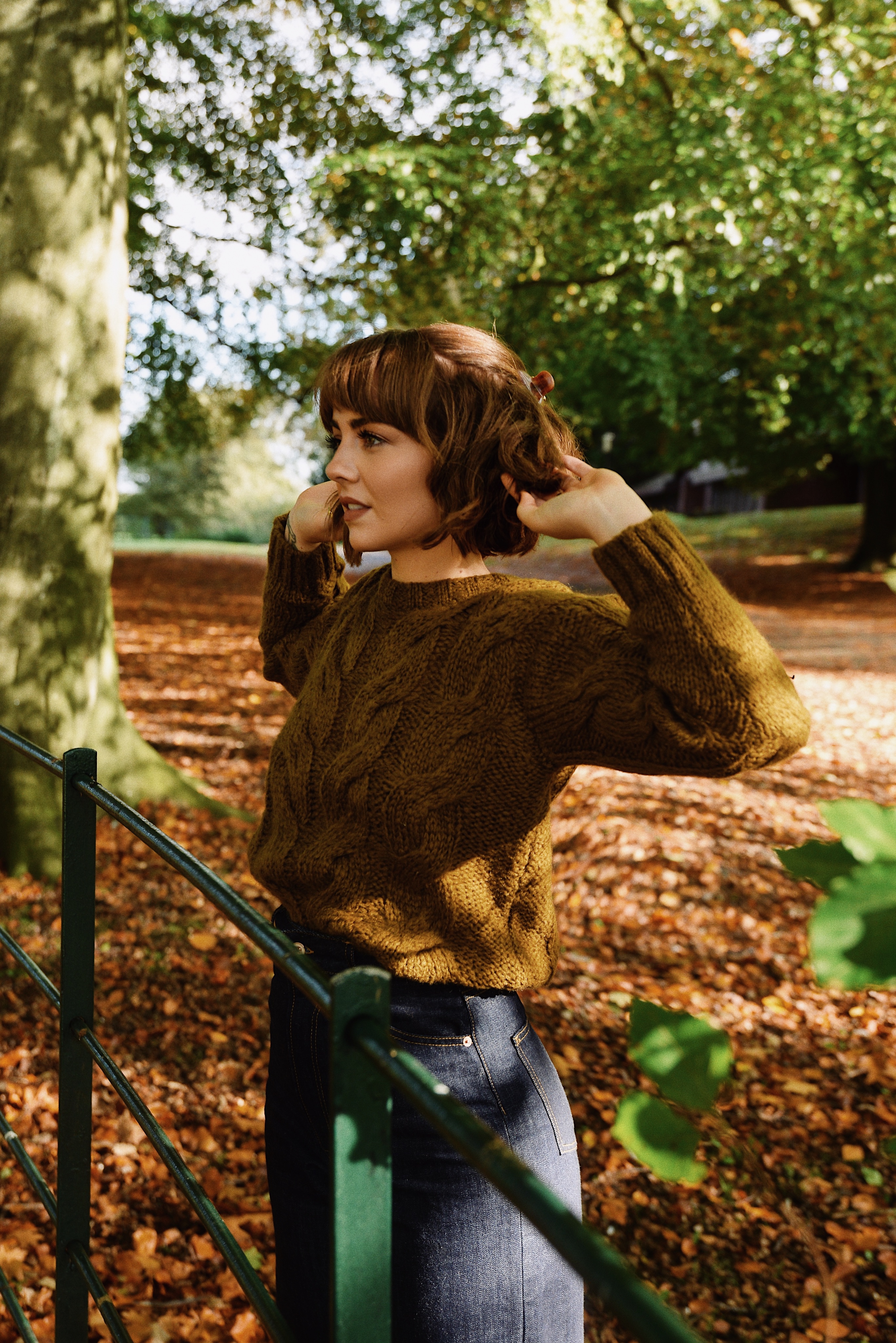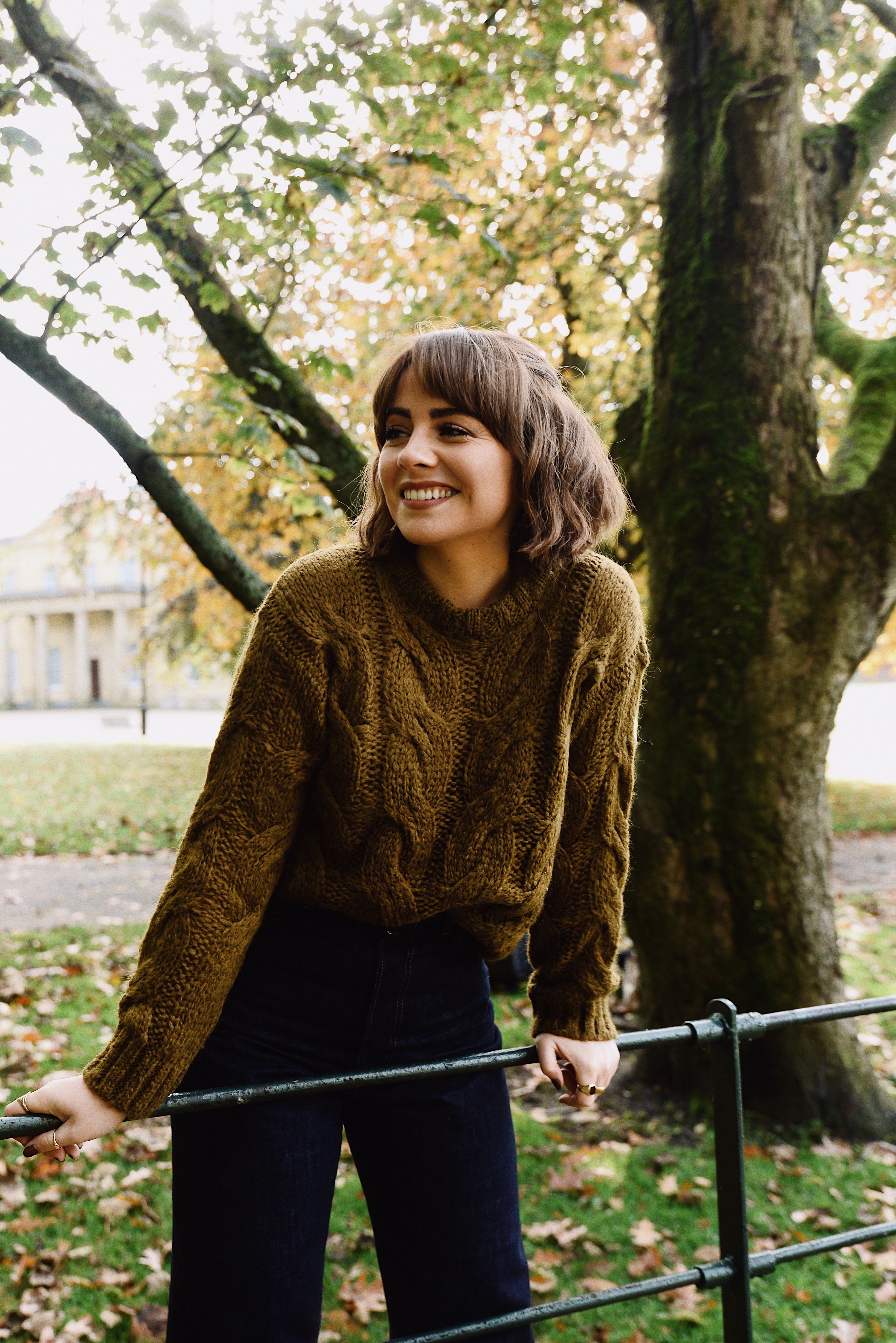 The Royal Tenenbaums & Fantastic Mr Fox – you didn't think I'd make it to the end of my autumnal inspired film list without some Wes Anderson did you? Margaux Tenenbaum is always one of my favourite characters to cite at this time of year. The faux fur coat, smudged eyeliner and front hair clip are just a force to be reckoned with. And of course Fantastic Mr Fox because it just has cosy autumn cuteness written all over it. Who doesn't want talking animals with a strong side helping of aesthetically pleasing frames…
And finally! It wouldn't be autumn without a visit to the town of Twin Peaks – not the film, but the series that saw me become obsessed with Audrey Horne back when I was a student. Nobody styles plaid and knitwear quite like the Twin Peaks girls, so I strongly recommended delving into David Lynch's most famous creation if you haven't before reading this. If I had a Halloween/fancy dress party to attend this month, I'd definitely be opting for an Audrey Horne costume. OR, Winona Ryder's character in Heathers. Another great one to watch at this time of year (or any time of year for that matter). I now have the haircut to make both of these work, so I'm impatiently awaiting an invitation shaped excuse to pick between them…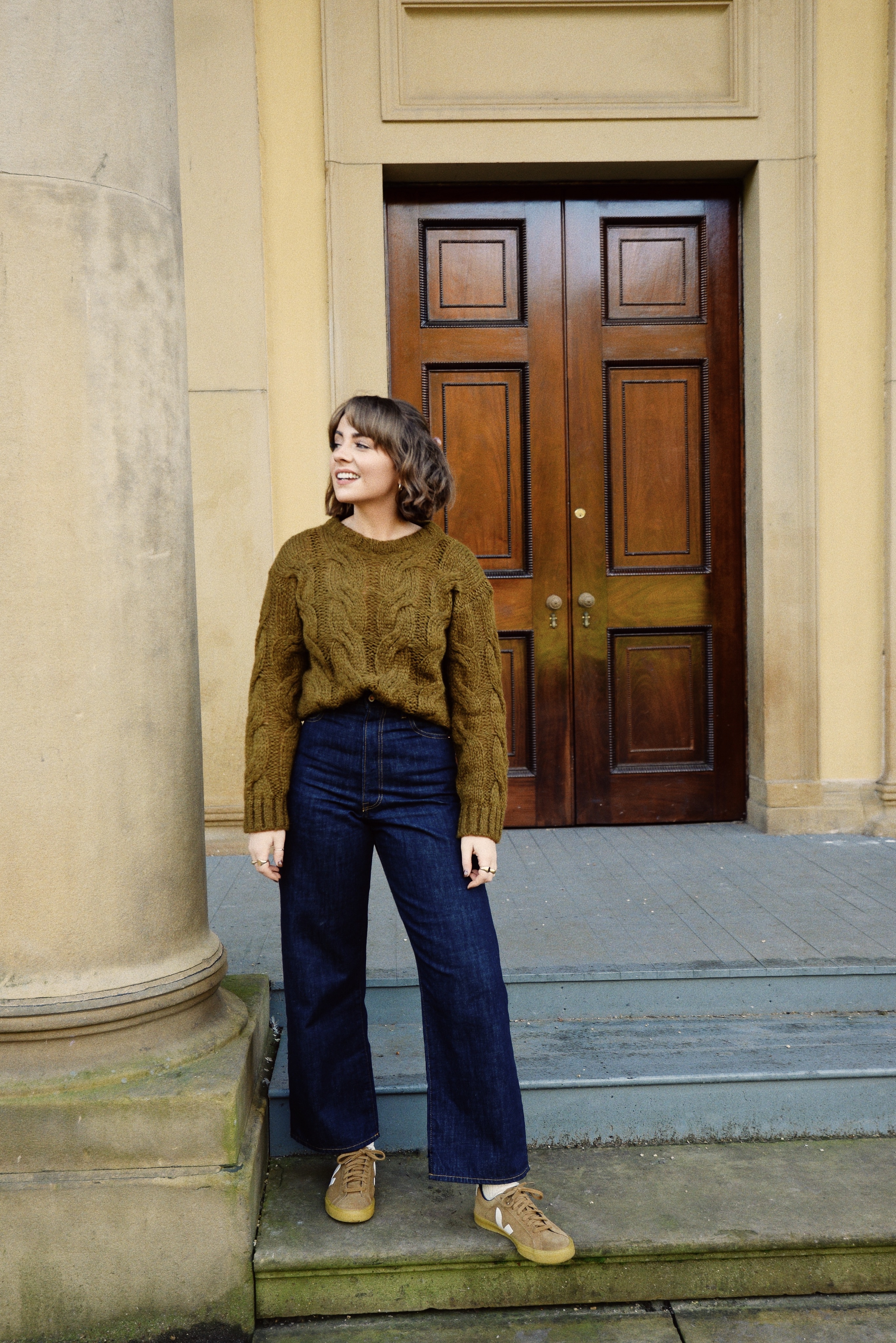 I hope you've all been having a wonderful October with plenty of time to tuck into some of your favourite films. Would love to hear what yours are in the comments below… 
---
Photographs taken by Catherine Booty 
Jumper, jeans & socks c/o – Bellerose, Coat c/o – Weekday, Bag – A.P.C (similar style here)
SHOP THE LOOK