It's been a while since I've updated you on my skincare routine – I promise it's with good reason. My mid twenties seems to have bought a lot of skin issues along for the ride. Everything from extreme sensitivity to acne breakouts (specifically on my cheek and chin areas). Although not really visible with make up, it did leave me questioning what I was putting on my face each day, and to massively reevaluate what my skin was really crying out for…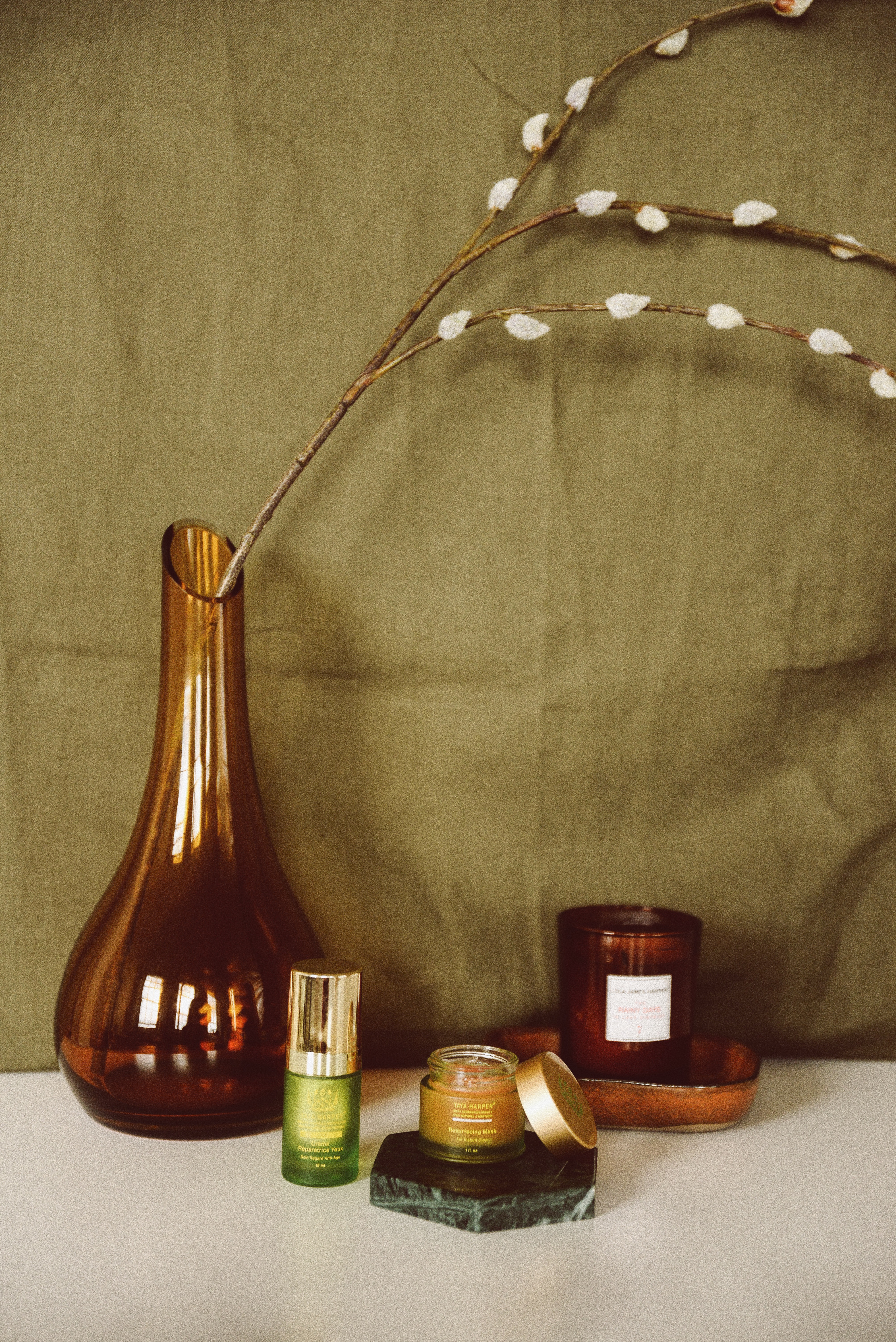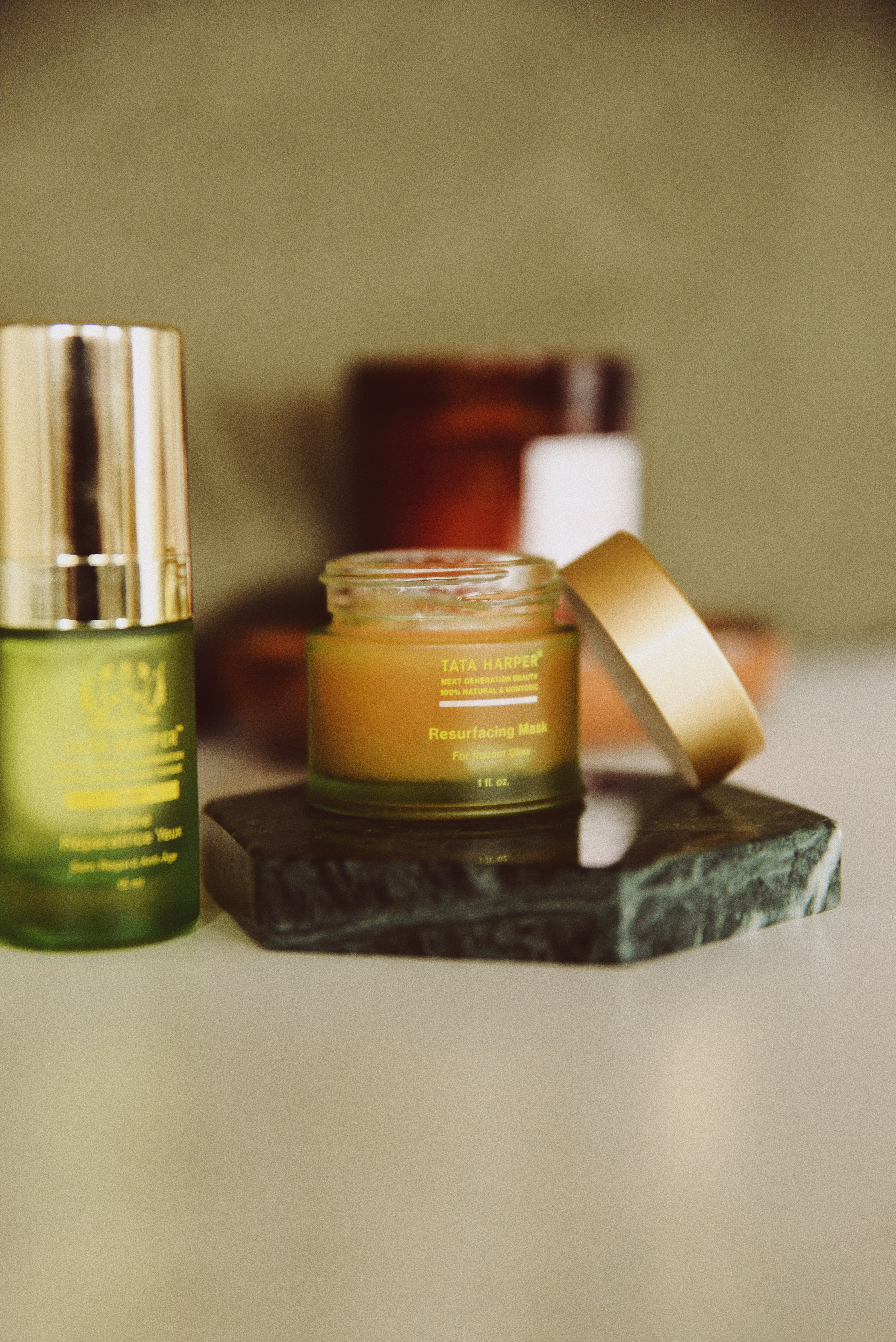 Over the past six months, I've got rid of products that are heavily scented and harsh for my sensitive skin – I've started to use less oil, and I've introduced more Vegan/Green beauty brands into my routine. They may not always be the most luxurious to use, but I feel much safer using products that don't have a crazy ingredients list. I'm still introducing new things now and then to find a routine that really works for me, but I thought I'd share some of the hero products that have stuck with me throughout this process…
I'm by no means a skin expert and I can't guarantee that something I love will work for you, but if you have sensitive/temperamental, then you may like some of the products I'm about to mention…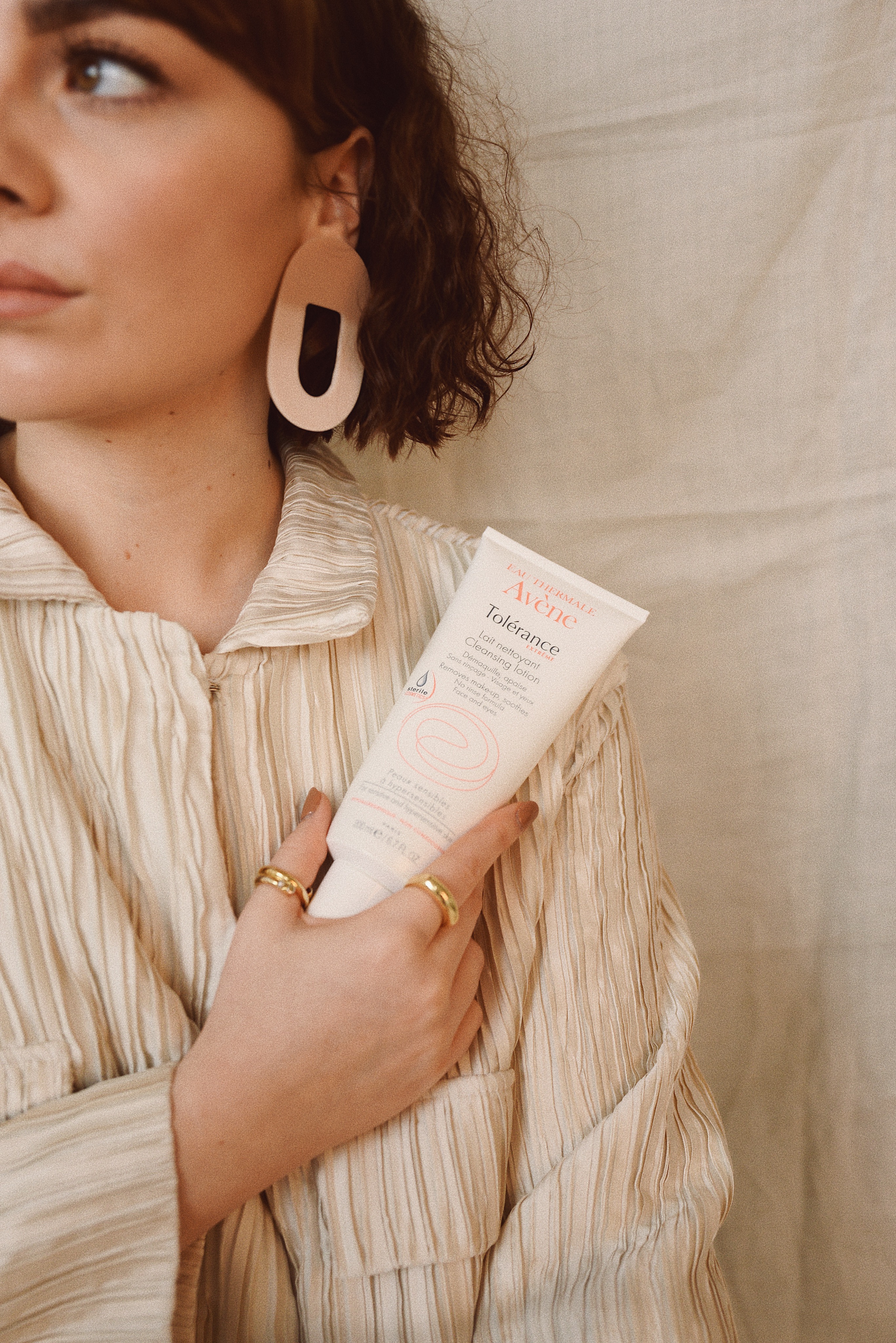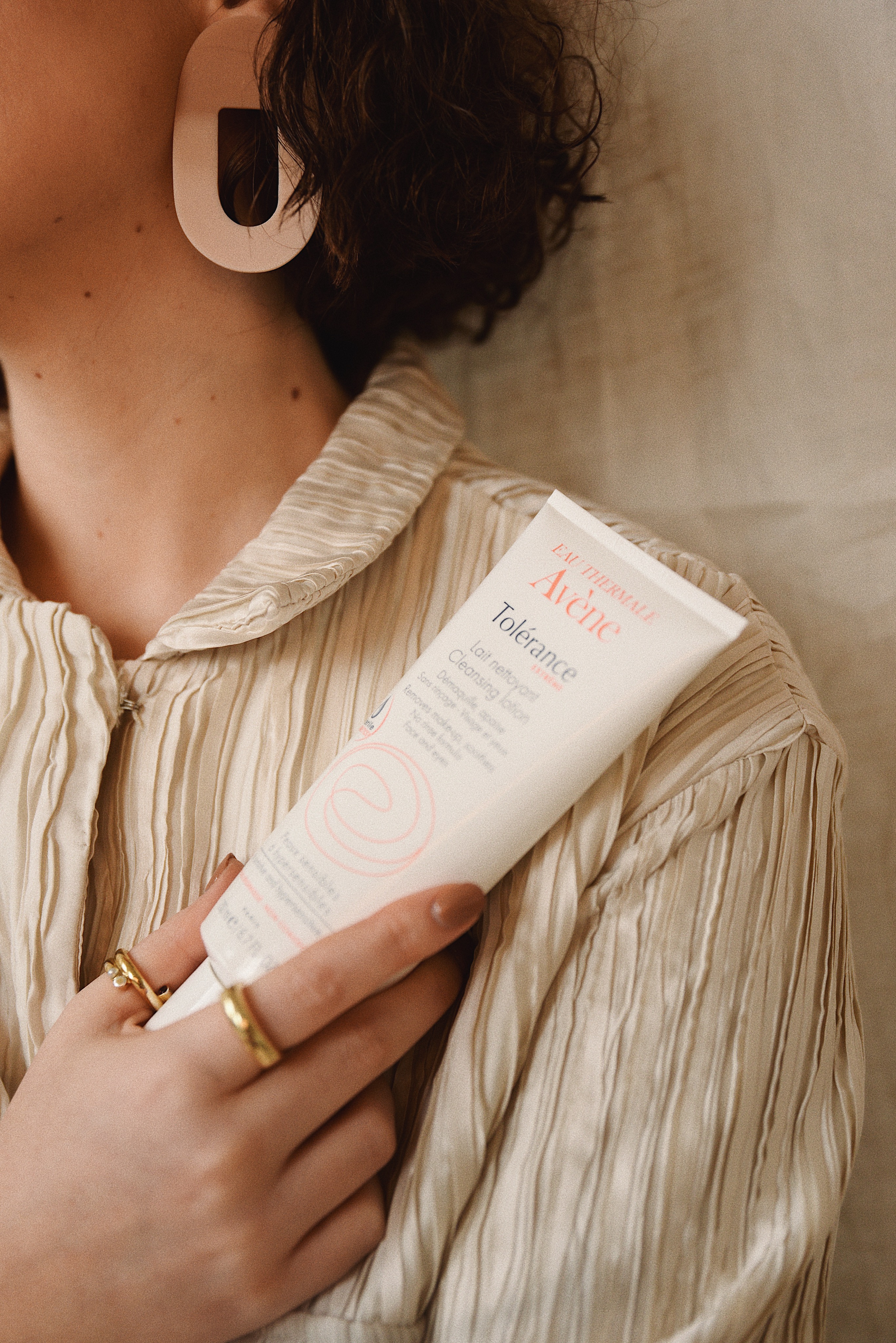 Tata Harper Restorative Eye Cream – This is the only eye cream I have at the moment and I love it. It's hideously expensive but it's really one of the only ones I've loved enough to justify the price tag. It's so gentle and really soothes my delicate eye area morning and night. It's a great one because it's not too heavy and works underneath make up well. I love everything that Tata Harper does and I really trust in her brand and everything it stands for.
Tata Harper Resurfacing Mask – One of my favourite masks ever. I use this once or twice a week depending on how my skin feels. It's really gentle and always leaves my skin feeling so much smoother and brighter than before. I'm on my second pot now and it's always the mask I pack whenever I travel. A perfect Sunday evening ritual for sure…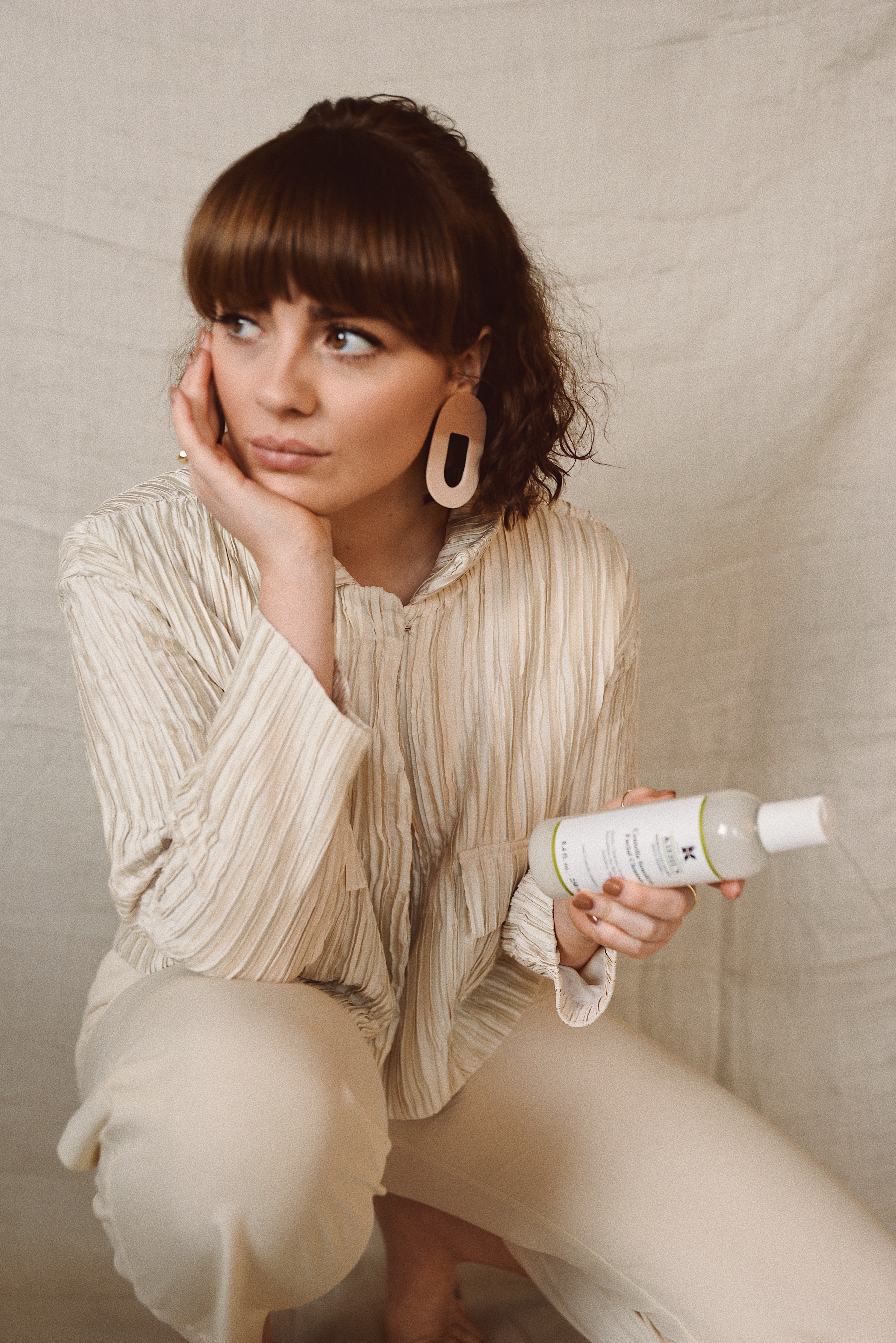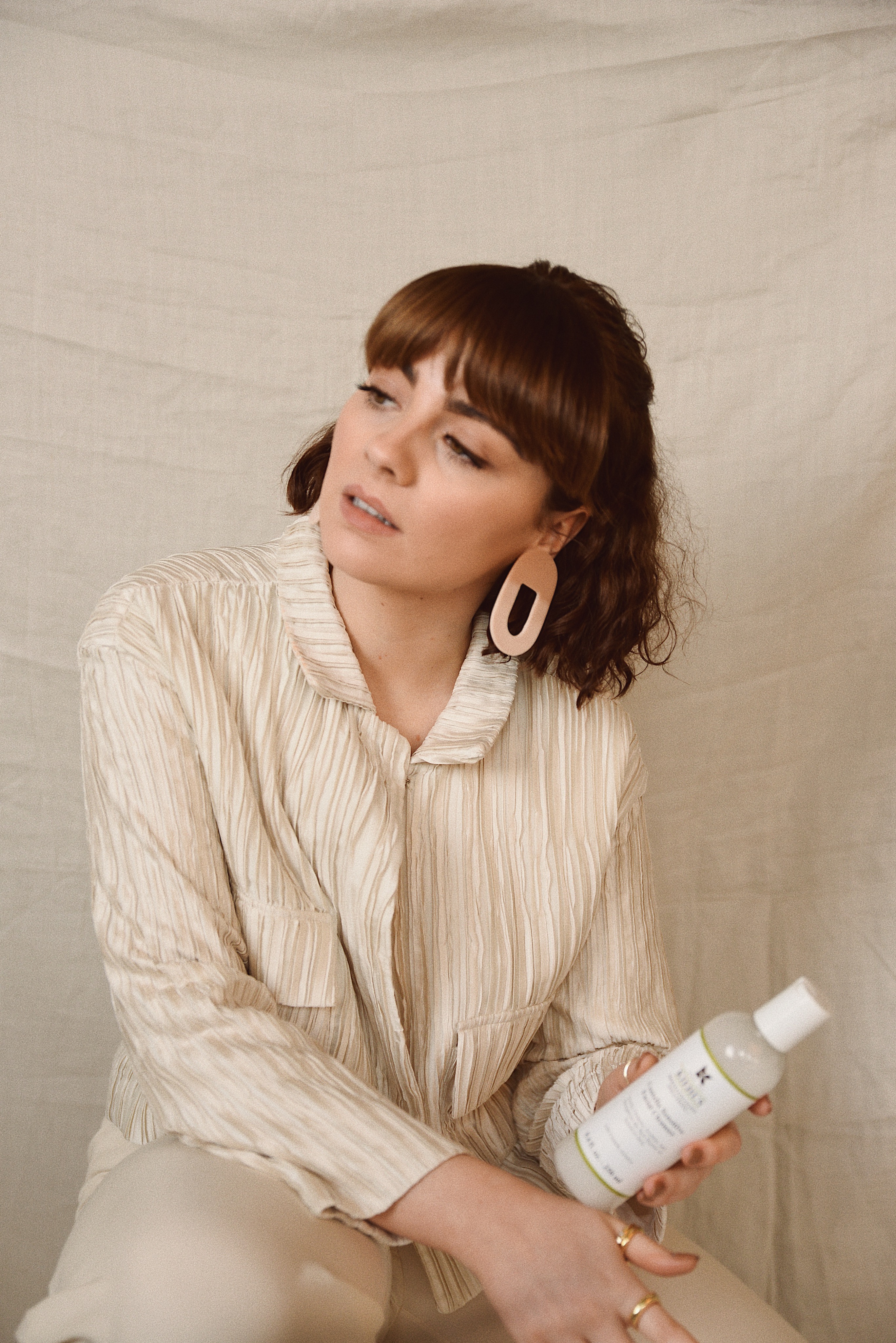 Avène Tolerance Cleanser – Avène is a brand I have loved for years now. I've tried a lot of their products and you can't really go wrong. I use this cleanser whenever my skin is feeling particularly sensitive or sore. It's basically just a gentle white lotion but it also removes make up/dirt whilst soothing the skin. A great one if you don't wear heavy make up and you find that a lot of cleansers upset your skin.
Kiehls Centella Sensitive Cleanser – This is basically everything that I hoped the Glossier Milky Jelly Cleanser would be. It's a very similar consistency, but I really feel as though it removes dirt and impurities. It's extremely gentle and I just work it into the skin and use a hot flannel all over the face afterwards.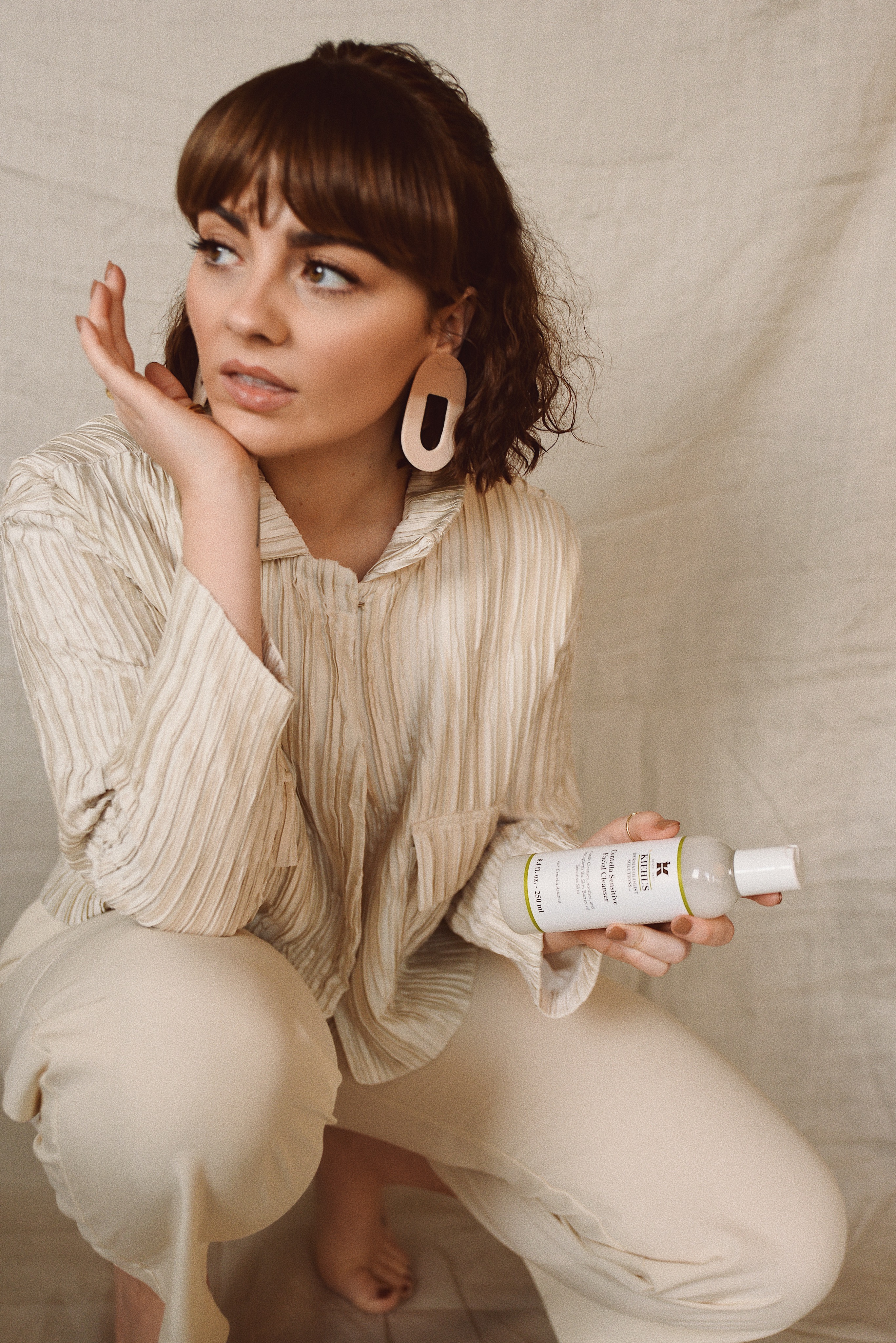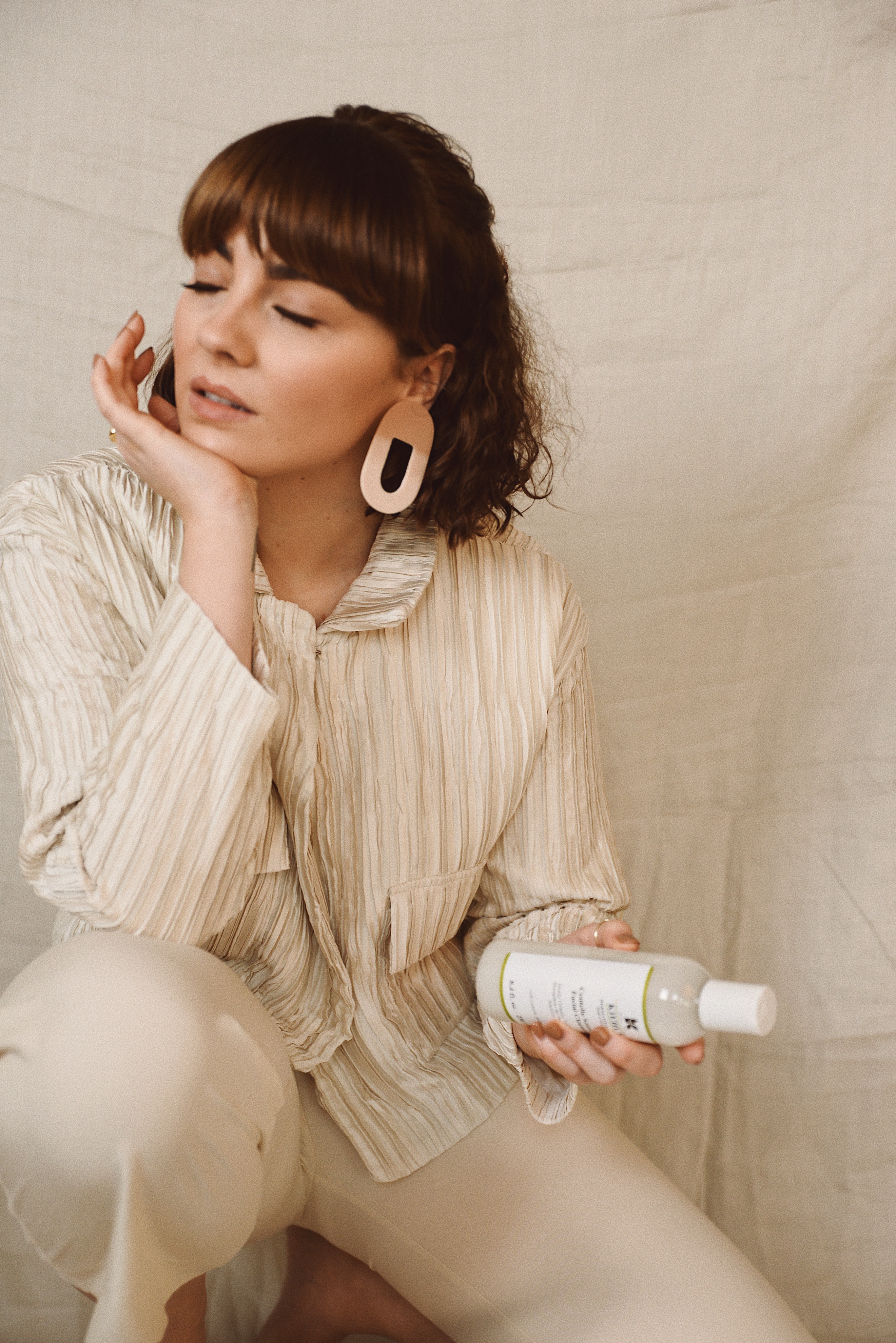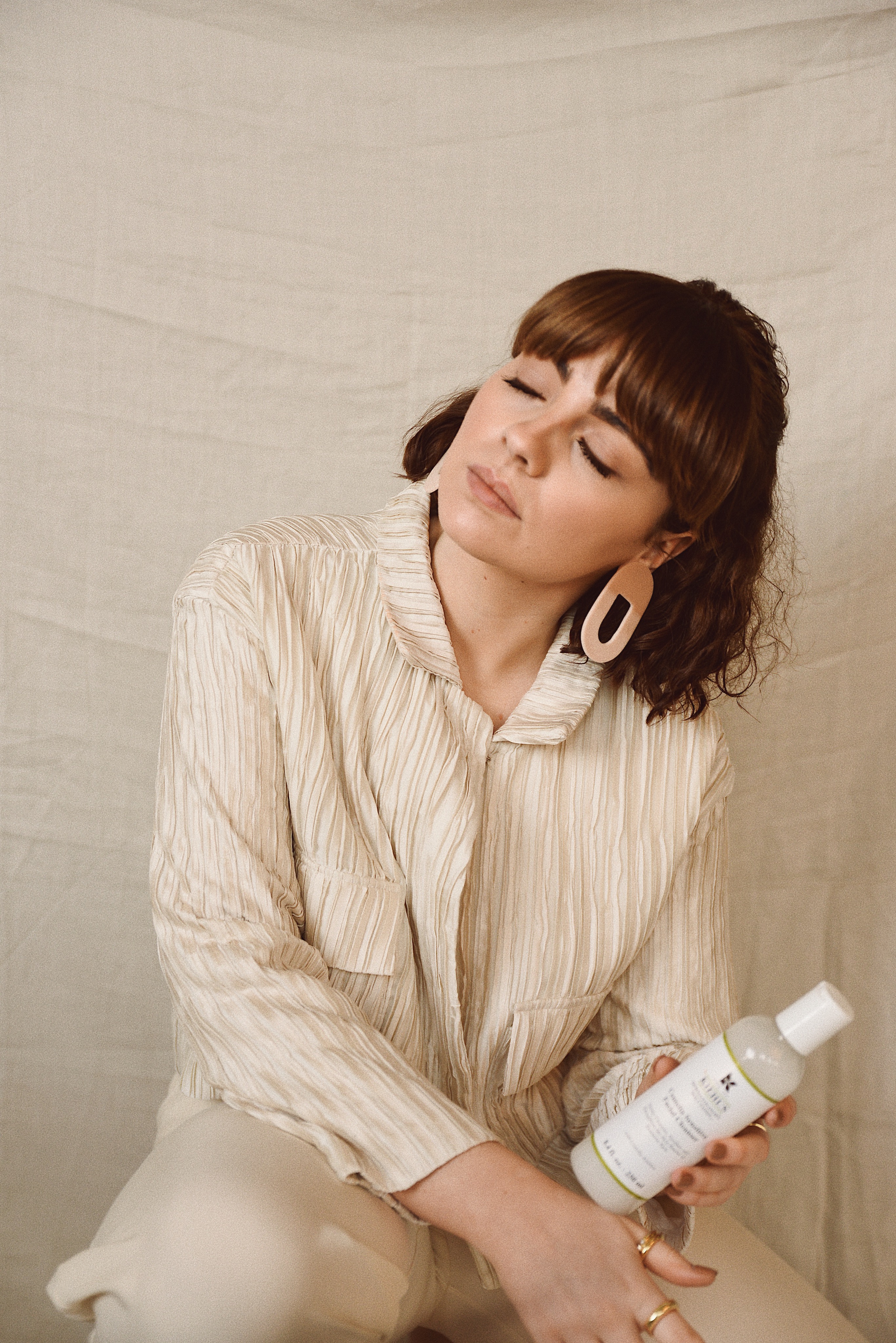 Kate Somerville Blemish Treatment – Boy oh boy is this product a life saver. Dab a little onto any spots before bed time and wake up with half the problem to deal with. Nothing soothes painful under the skin spots quite like this. Less painful spot squeezing/picking means less scarring, so I'm forever grateful for this magic stuff. I'm on my second bottle now and won't be without it in my collection.
Avène Cicalfate Cream – A great one to have in your bathroom cabinet. I use this whenever I have a spot that's scabbed over and needs some extra moisture. It's great on dry patches and burns too. Whether its a rash from hair removal or a small wound – this stuff creates a protective barrier and works it's magic fast. I guess you could call it Sudocrems chicer cousin…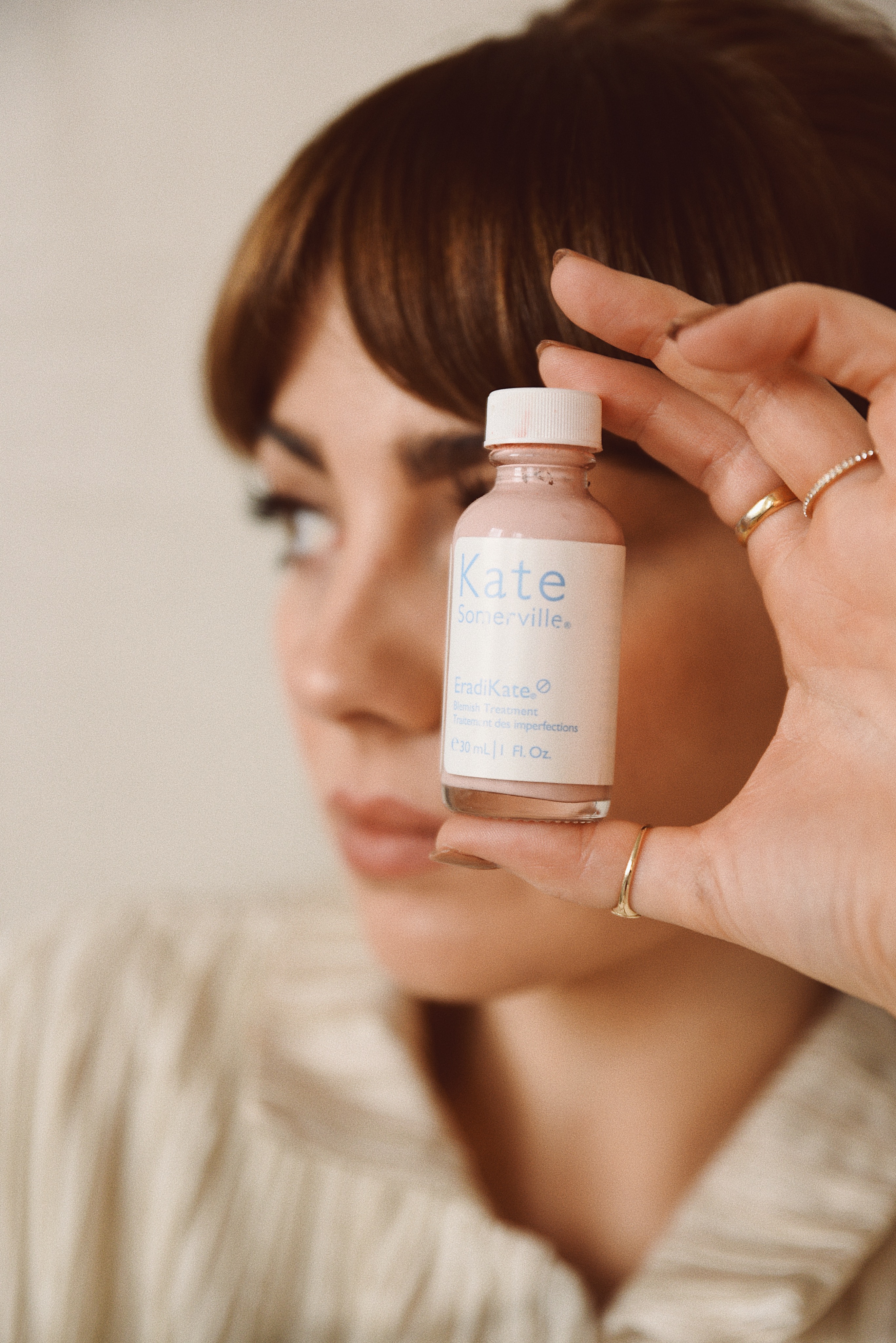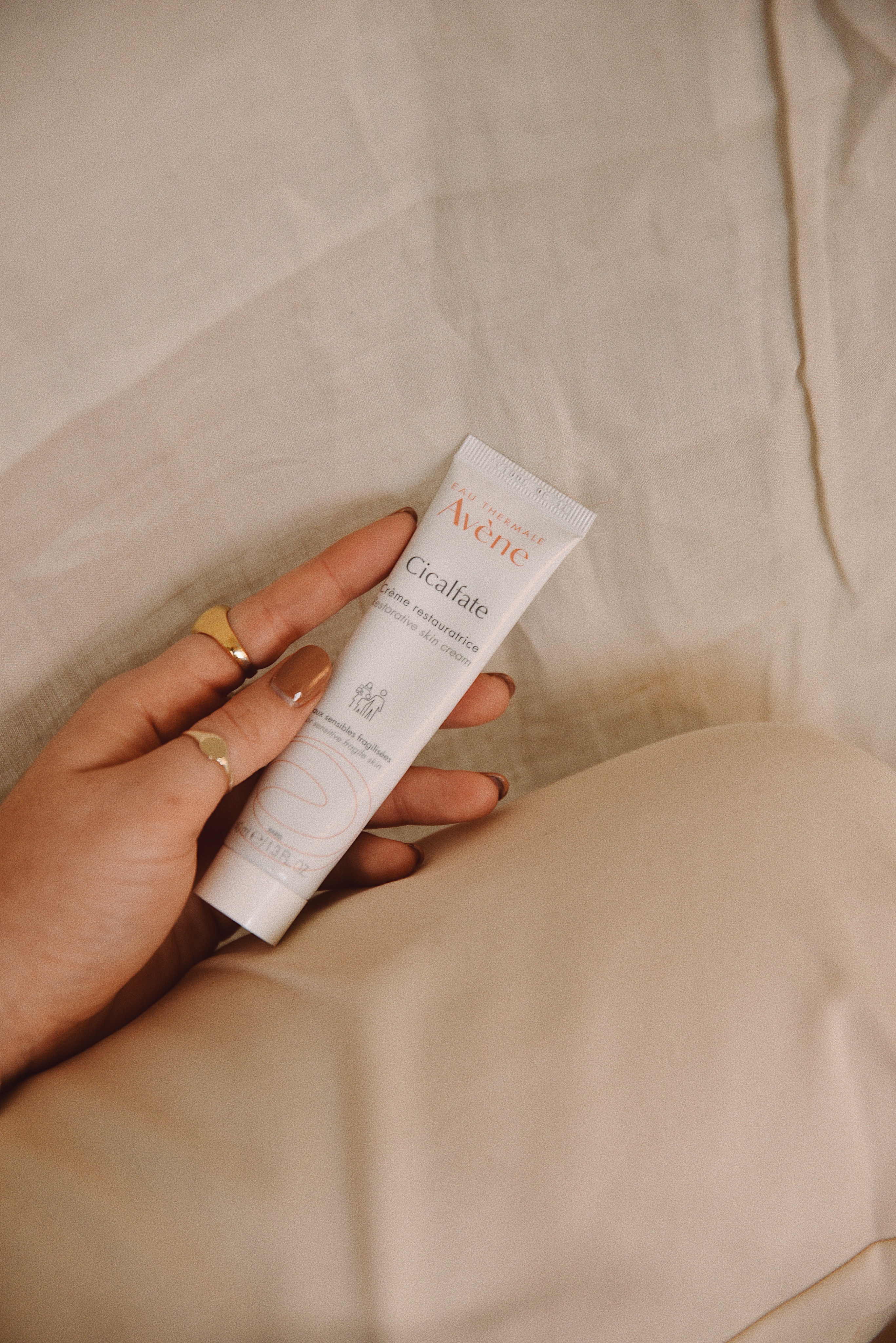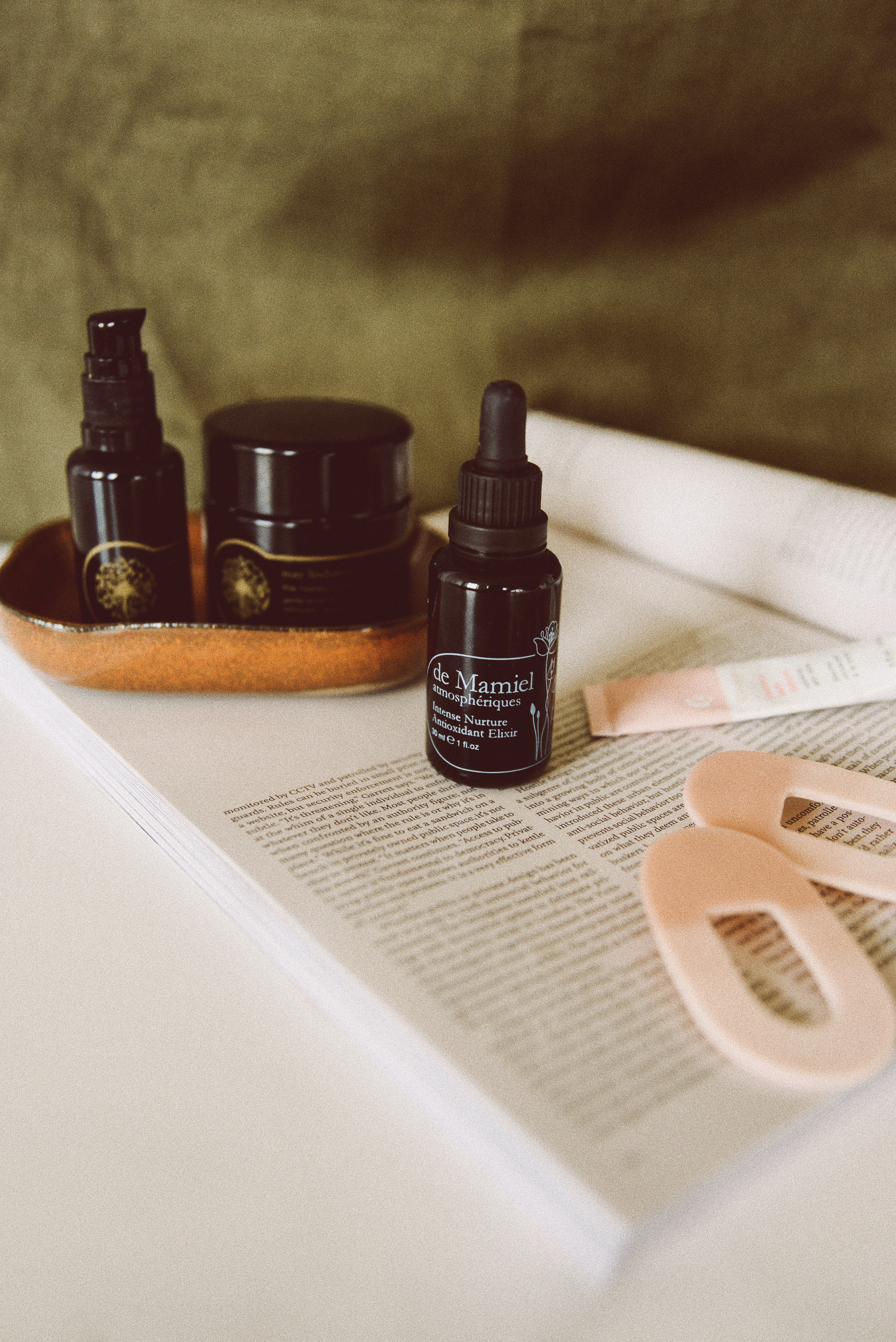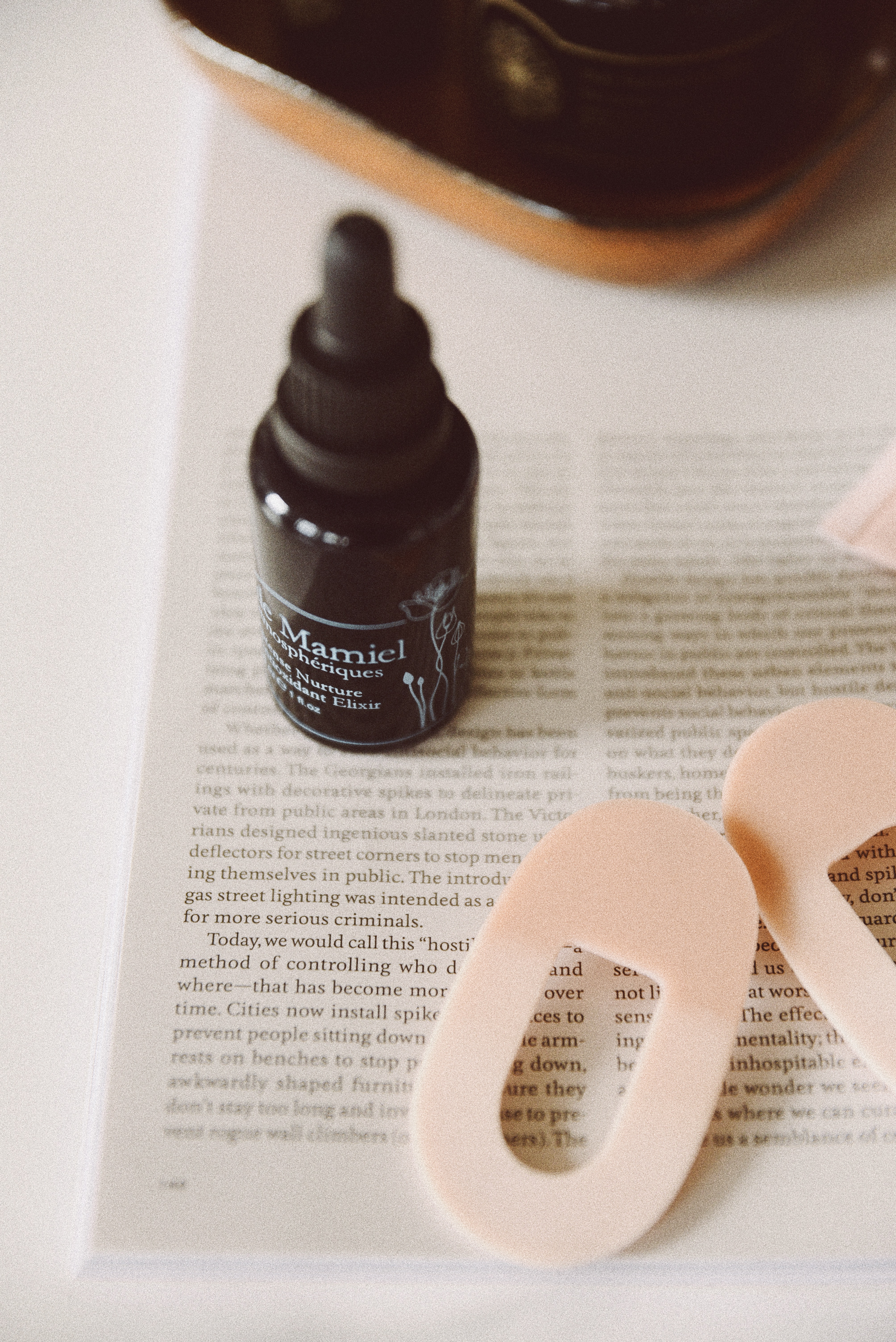 May Lindstrom Honey Mud Mask – Simply the most luxurious face mask to use on a Sunday afternoon. It smells like pure honey, and really helps to balance out my skin for the week ahead. It's a pricy one, but where possible I'm trying to invest in sustainable beauty brands that use fresh ingredients. May Lindstrom products are both Vegan and cruelty free which is amazing. This is my second pot now and a little goes a longgg way…
May Lindstrom Youth Dew – A serum that feels like a gentle oil. I like to mix this with a bit of moisturiser when my skin is feeling particularly dull and dehydrated. This was a birthday present to myself and once it's gone, I'm not sure if I can justify the price again until another special occasion comes around. Its heavenly if you have some dollar to spend, but a girl has to make cut backs somewhere…
Elizabeth Arden Super Start Serum – This is my second bottle of this stuff and I love how it preps my skin for any others skincare products to follow. Like a skincare primer if you will. I really feel as though this stuff calms down my sensitive skin and gives me a nice smooth surface to work with.
De Mamiel Antioxidant Elixir – I was lucky enough to meet the wonderful founder of De Mamiel (Annee) on a recent Cult Beauty trip. She gave me a facial and was kind enough to send me a couple of products that she thought I'd get along with. I've been using this serum daily and it's beautiful – it has a really soft fragrance and is great for city dwellers as it protects your skin from harsh pollution. Annee created her products with a general sense of well being in mind – they all smell like a expensive spa treatments, and she really encourages you to stop and take a moment for yourself when carrying out your skincare routine. After all, stress massively affects the way our skin looks, so I've really been trying to transform my skincare routine into a peaceful ritual…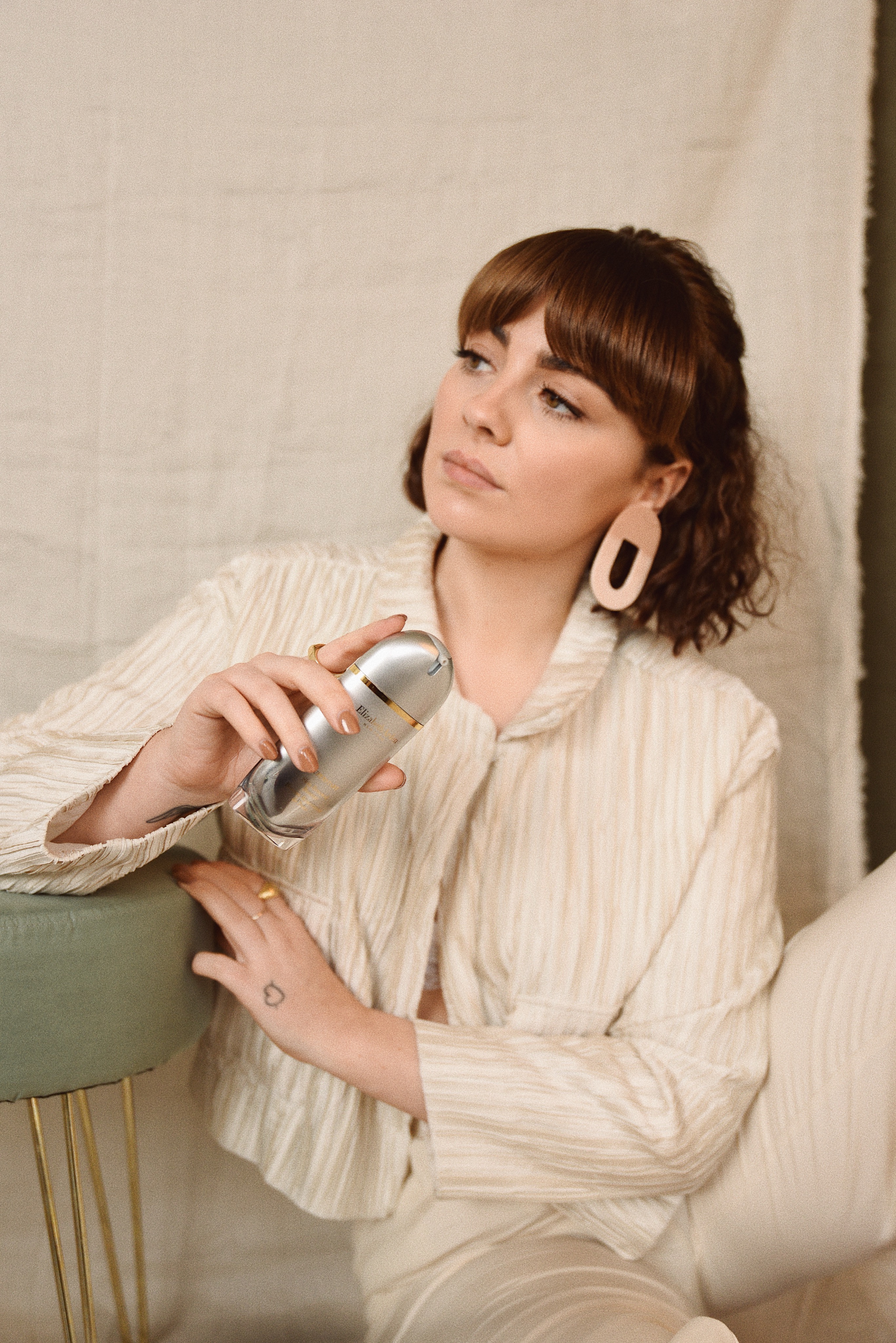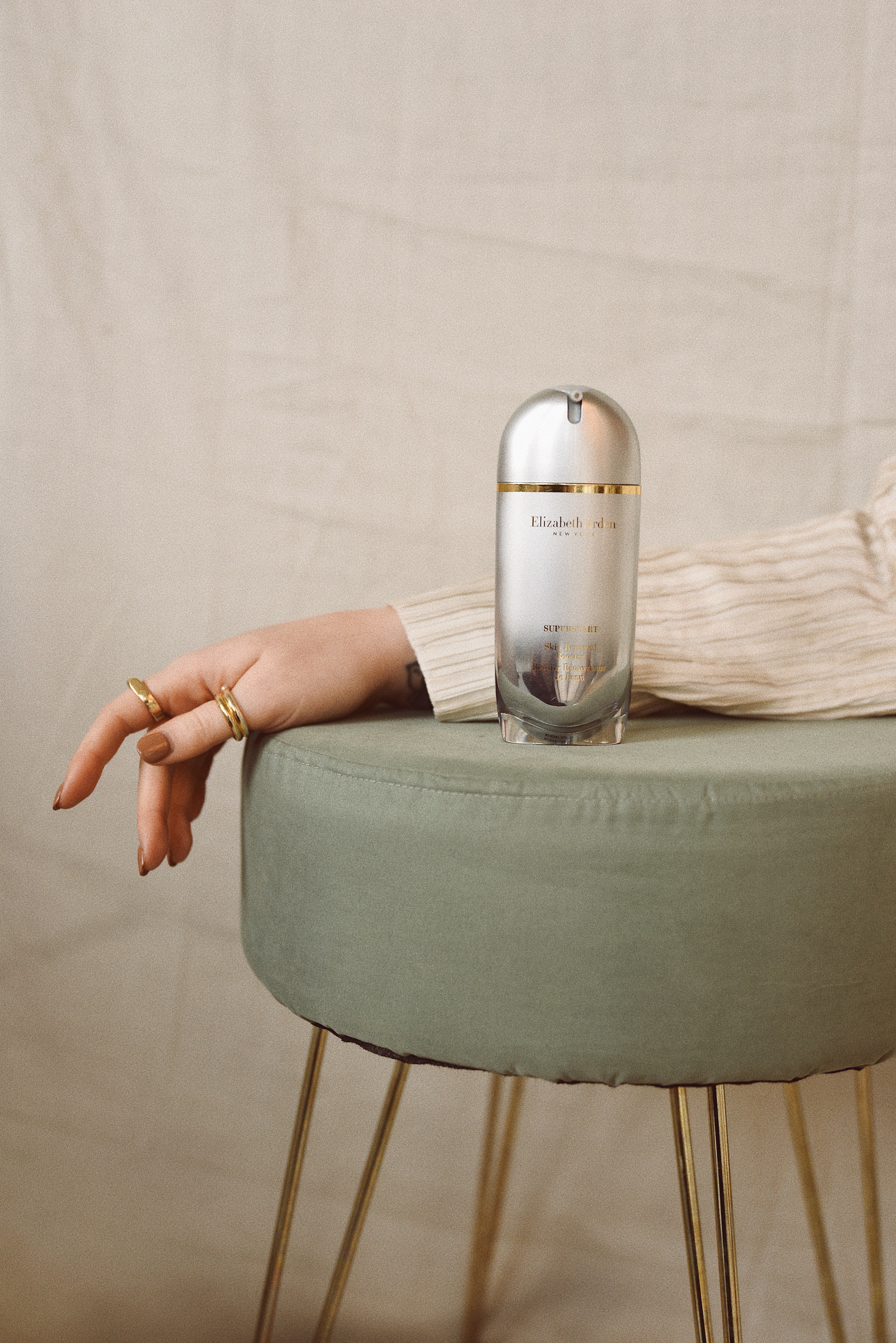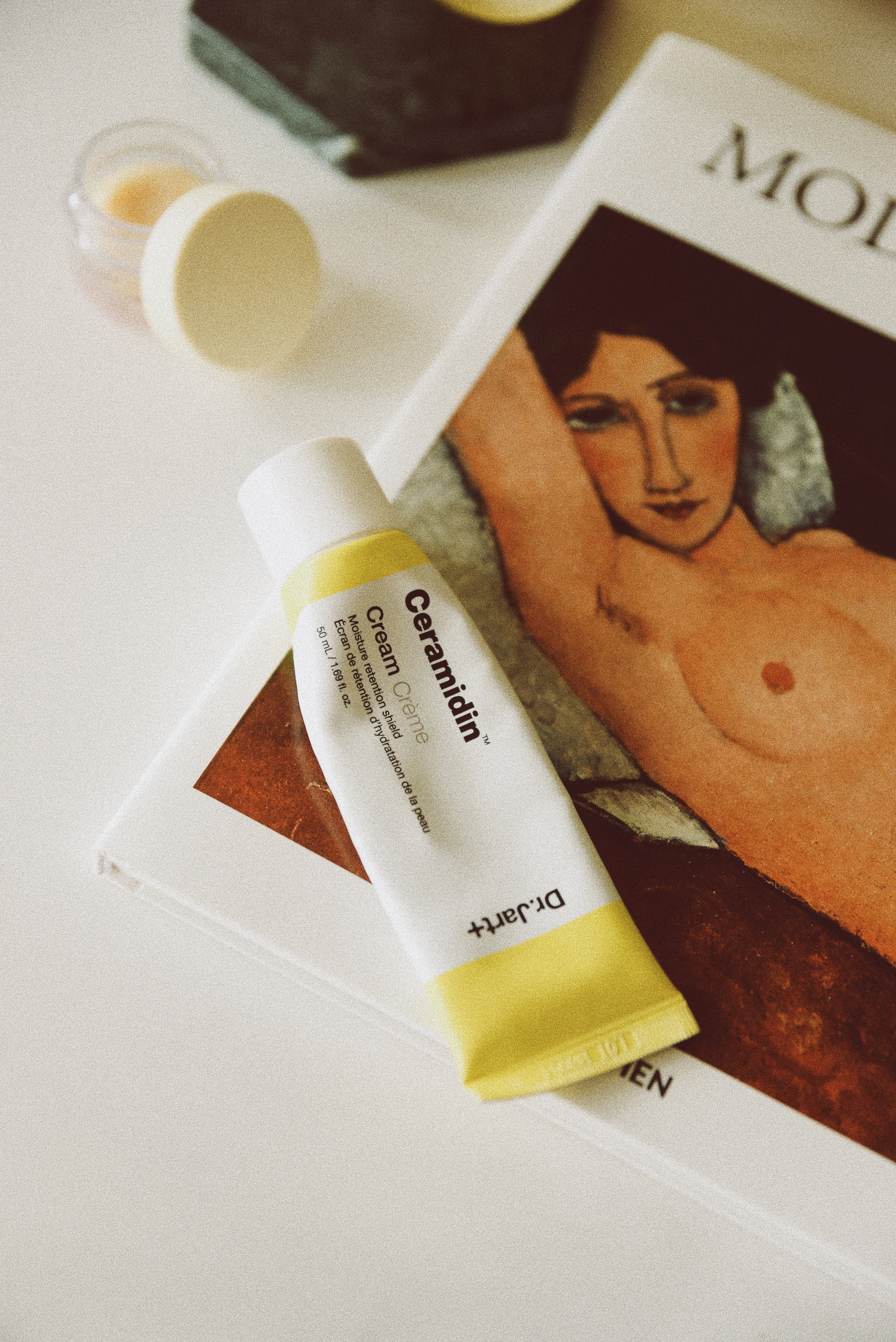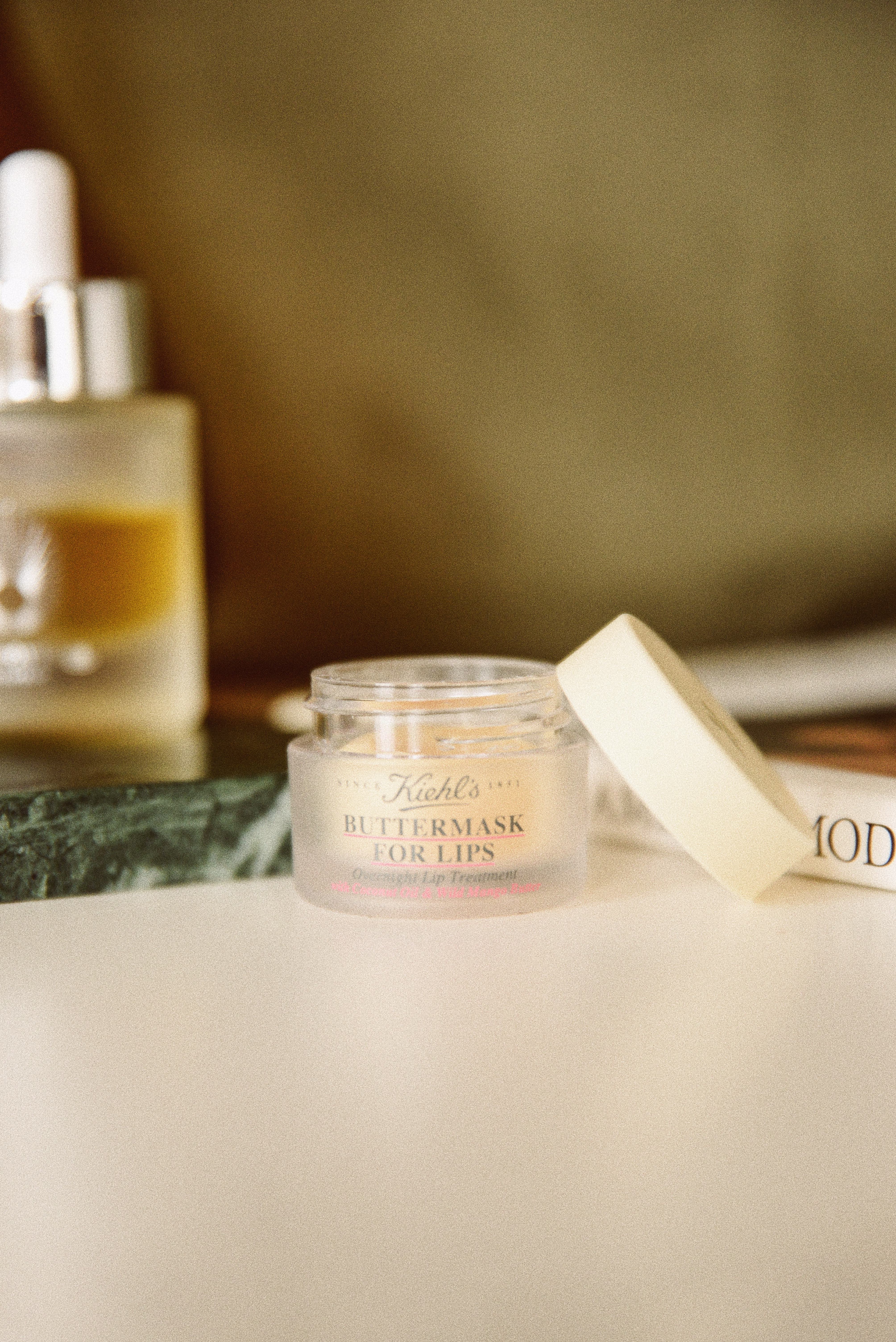 Elemis Daily Defense – The best thing you can do for your skin is to wear SPF each day. If you're anything like me then this a lot of SPF products can cause a bumpy reaction on the skin. Not this one though, it's thin enough to wear by itself or underneath your favourite moisturiser. 
Kiehl's Buttermask for lips – The perfect lip treatment to pop on in the evenings when your lips feel like they need something extra soothing. It also happens to smell divine… 
Dr Jart Ceramidin Cream  – I love using this as my morning moisturiser on days when my skin is feeling a bit irritated. It helps to keep my skin feeling calm throughout the day. It also helps with moisture loss making it perfect for dehydrated skin (most of us during the winter months).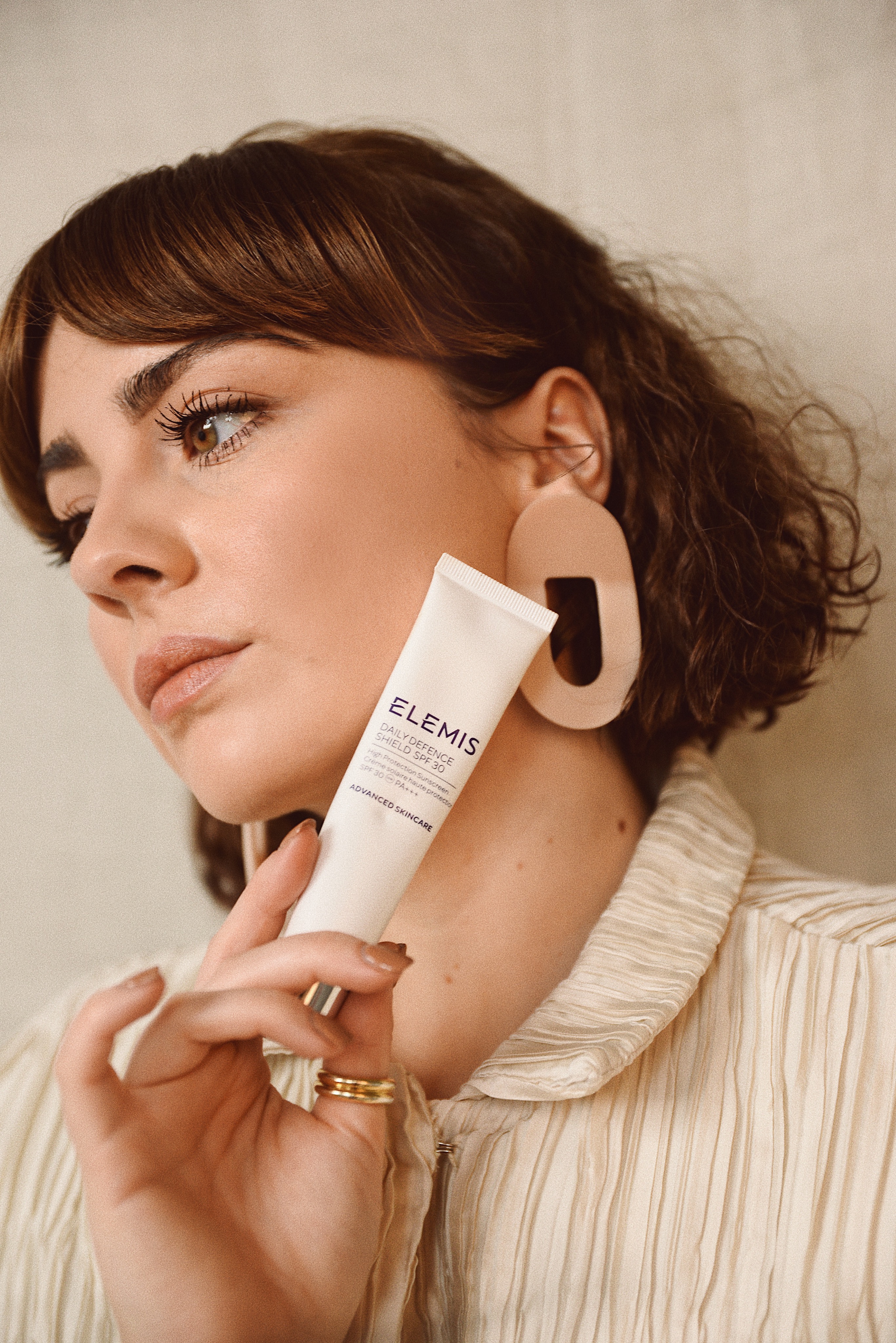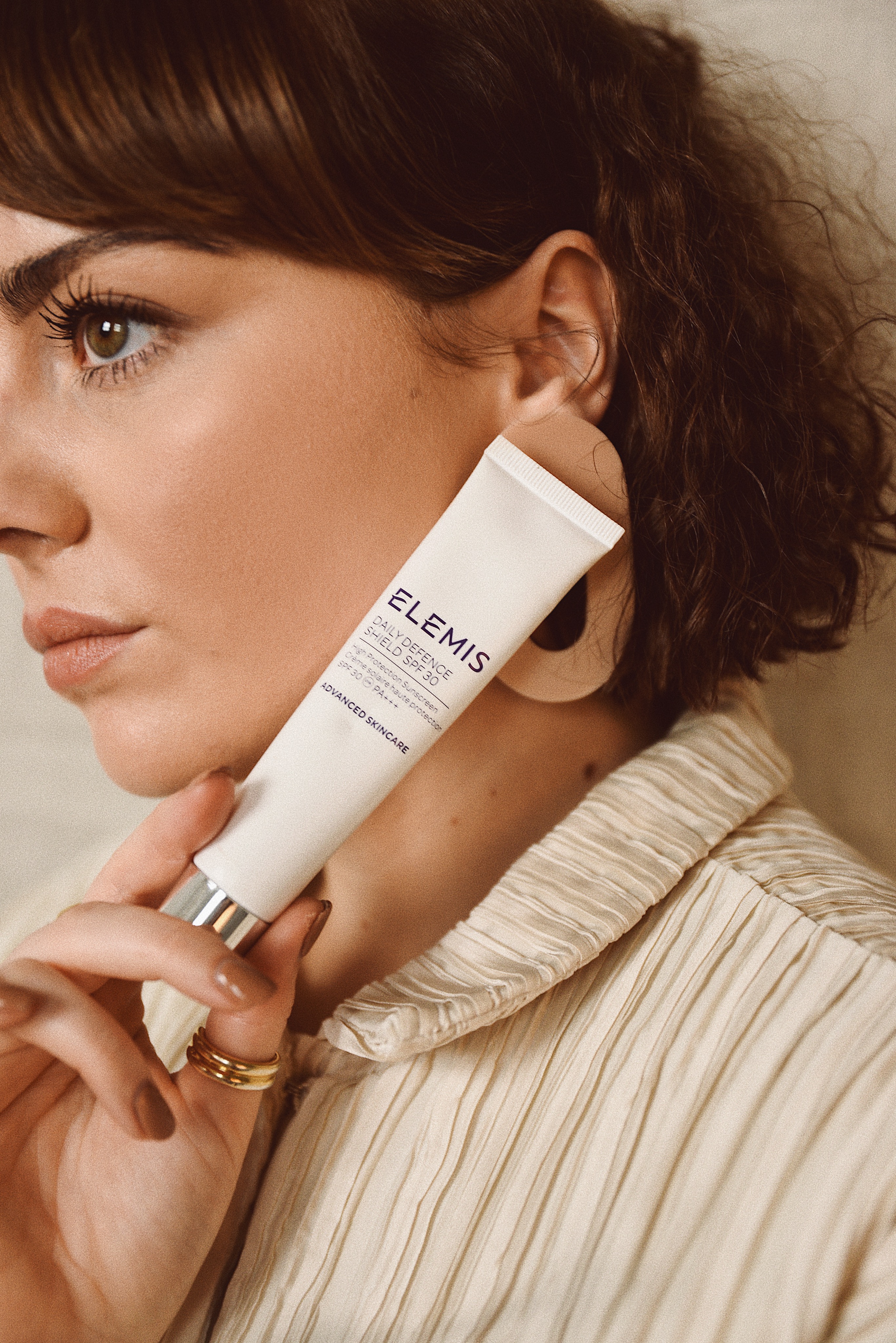 As I mentioned at the beginning, I'm definitely no skincare expert – I just love to learn about new products and I've tried and tested a bunch of them over the years. I always recommend listening to Caroline Hirons for anyone who's struggling. She has a great approach to beauty/skincare and really knows her stuff. I also love Emma Hoareau's content – she has that effortless French girl thing down, and a lot of my favourites have ended up being things she's recommended. Oh, and Anna from The Anna Edit has amazing taste in beauty/skincare products – I've been following her for years and she's definitely become another trusted source when it comes to all things beauty…
---
Photographs taken by Catherine Booty 
SHOP MY SKINCARE