One of the best purchases I've made this winter has definitely been my beloved Nanushka coat. It's become my go-to piece for throwing over the top of anything and everything, and I know that's it's something I'll wear for many years to come…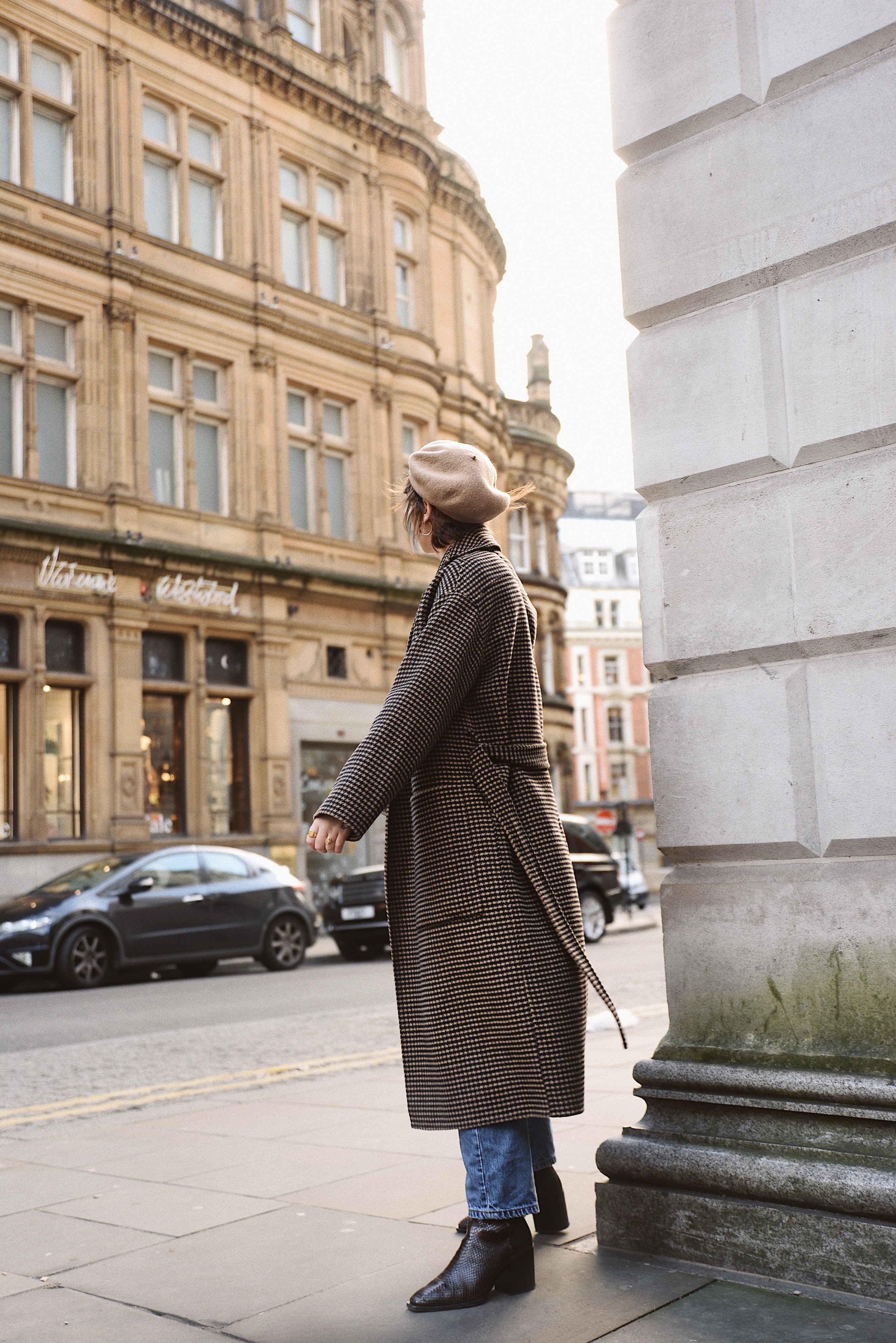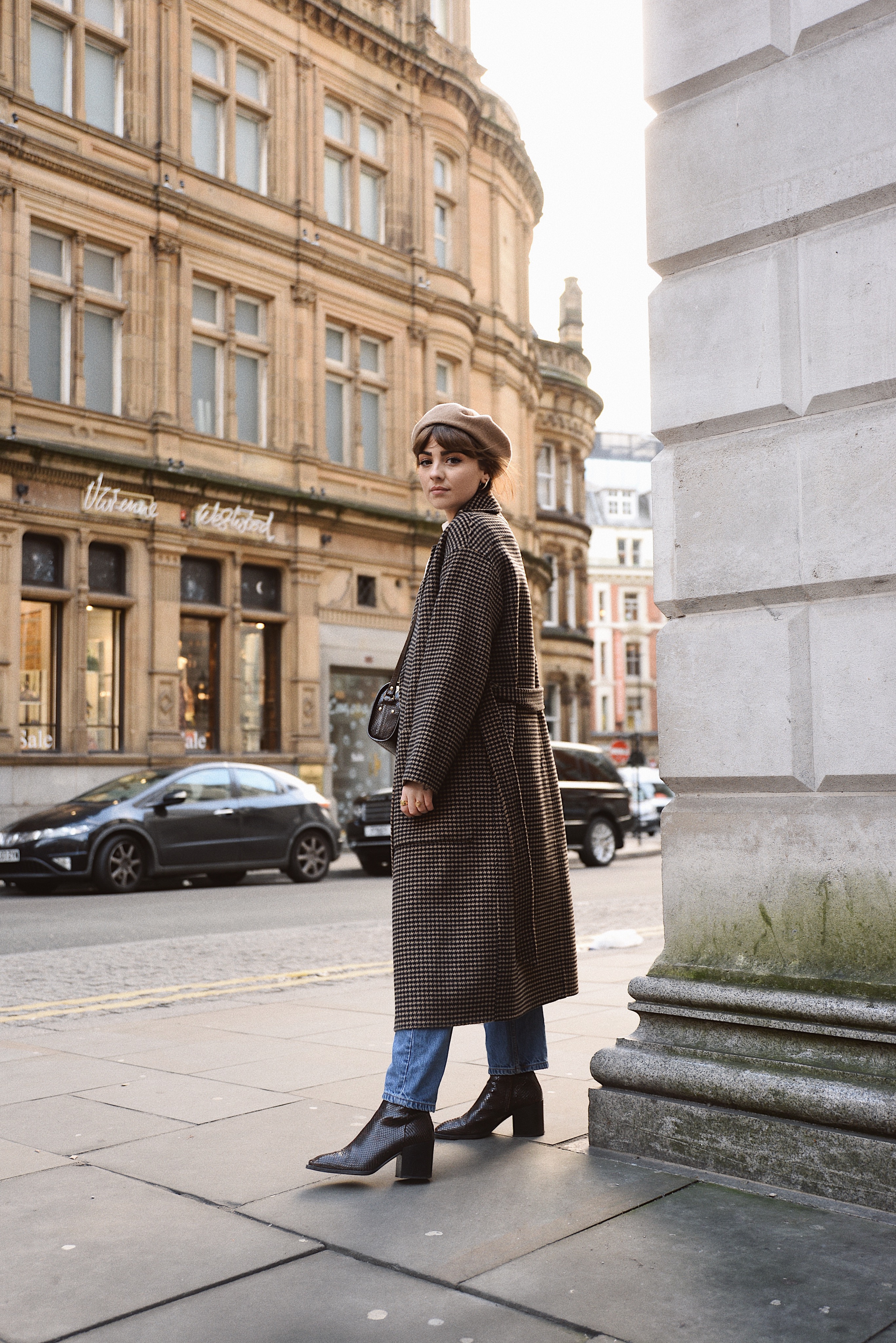 Sometimes it feels tricky to throw together an outfit that will be inspiring when all you want to do is wrap up in a warm coat each day. We are so oversaturated with content these days from so many amazing creatives – sometimes it's difficult to know what you have to contribute. Especially if you're having one of those weeks where you feel out of sorts. The reality is, I've worn this coat at least twice a week for the past few months, but sometimes Instagram makes it appear as though we only wear things once or twice.
I want to feel as though I'm inspiring people to make the most out of their own wardrobes, whilst not over filling my own with pieces that I don't need – I'm a proud outfit repeater and I want to reflect this more going forward…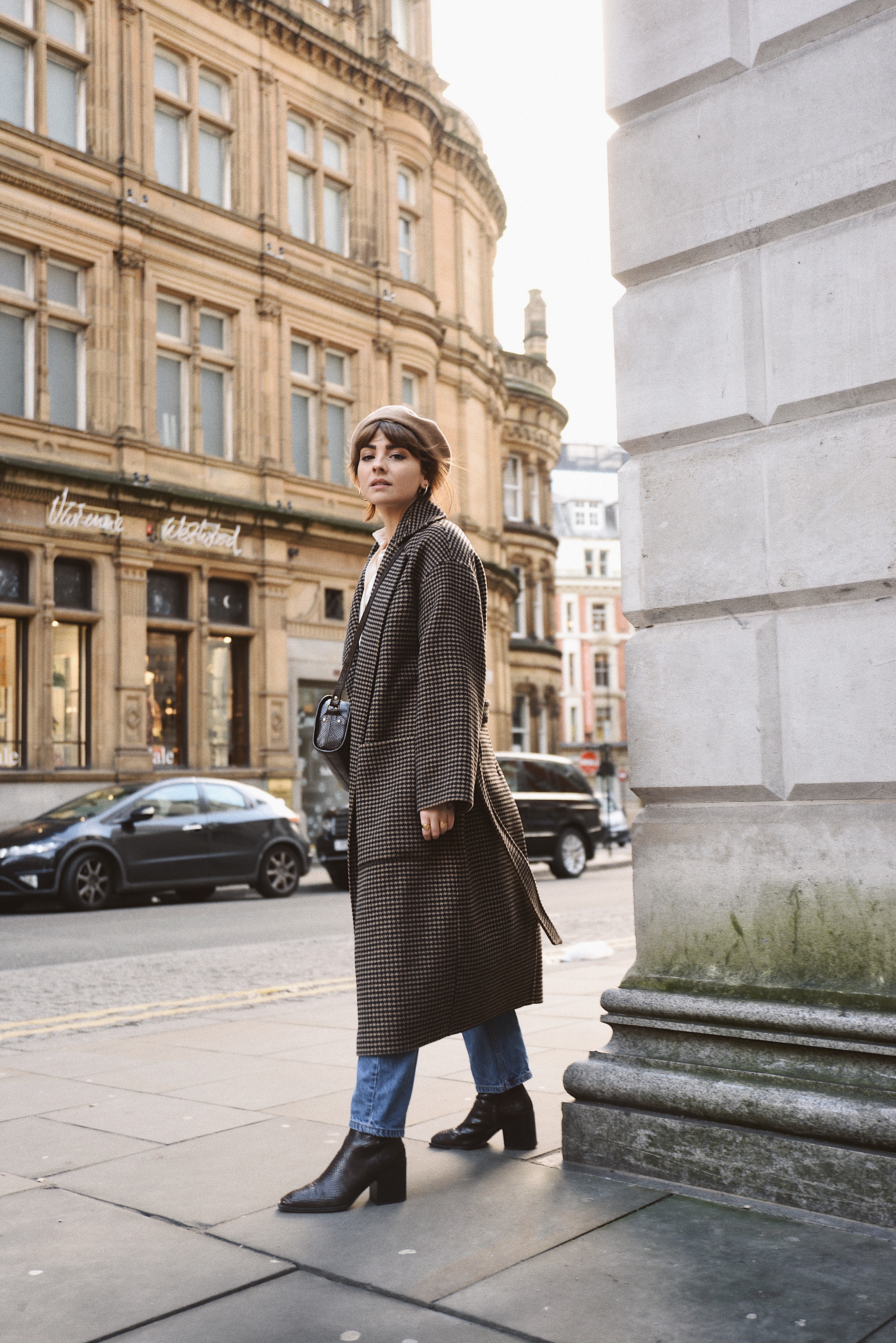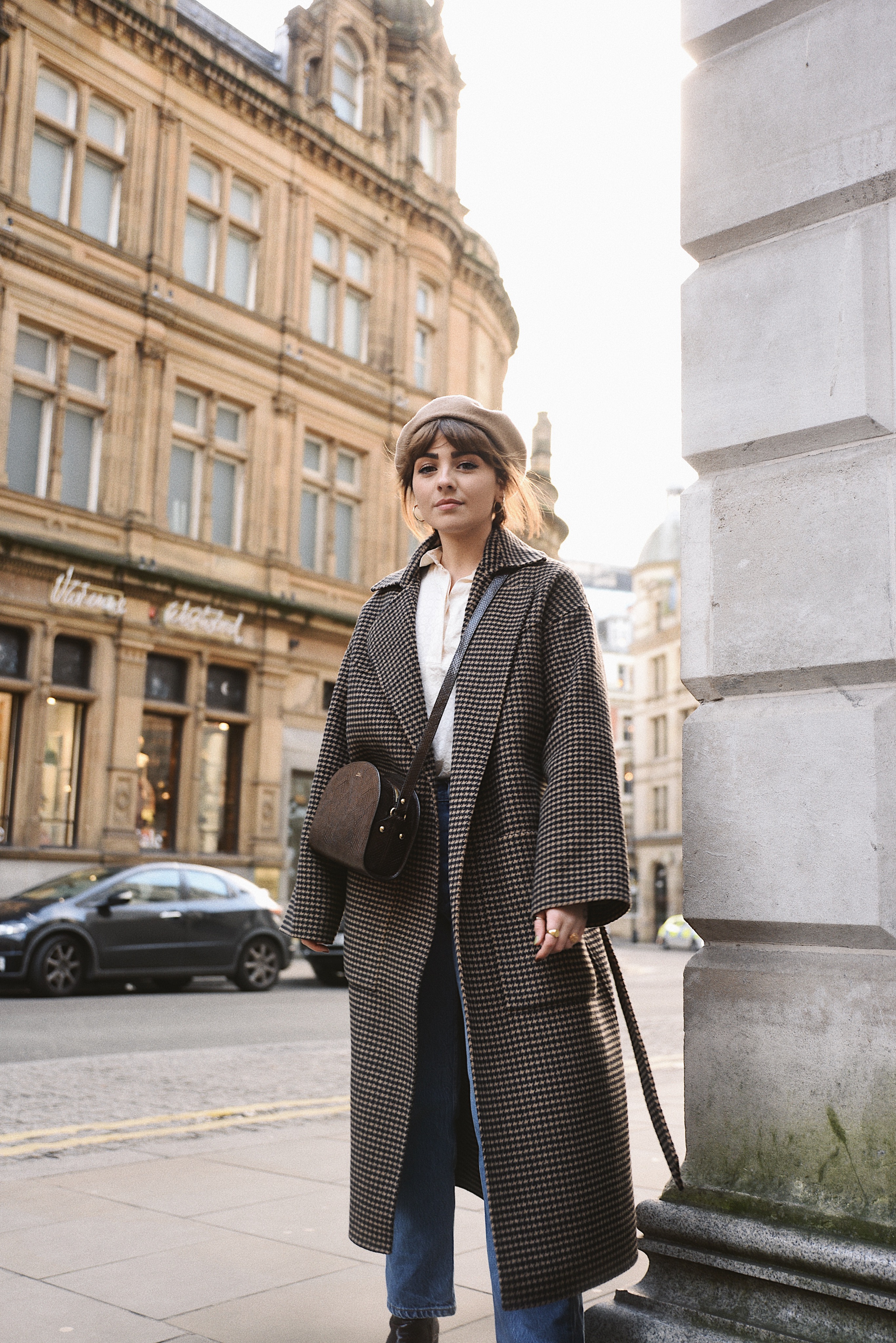 Last year, I vowed to shop less and shop better – so far I feel as though my shopping habits are definitely more controlled. I try not to impulse buy, and I try to avoid picking up high street pieces when I know I can find vintage alternatives. I'm also less inclined to buy trend pieces now that I'm shopping less high street. I prefer quality over quantity, and sometimes that means styling the same coats over and over again…
After all, that's the way my wardrobe functioned before I became a full time blogger. I don't want to lose that now that I'm lucky enough to get gifted pieces from various brands. I guess I don't want to be a clothes horse for 'new in' sections, and I want people to recognise that I wear my favourites boots until they become scruffy, and my T-shirts usually until they have holes in…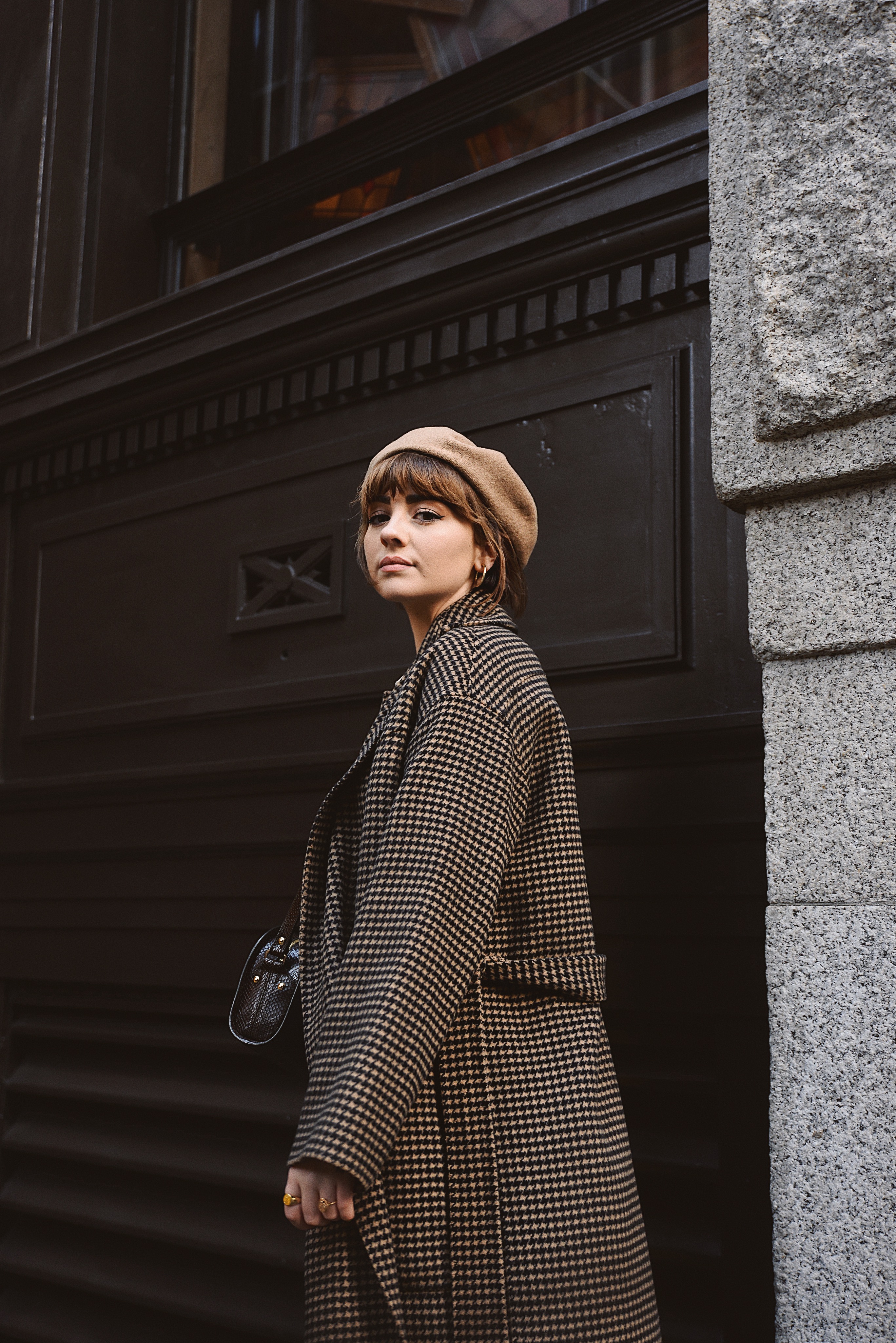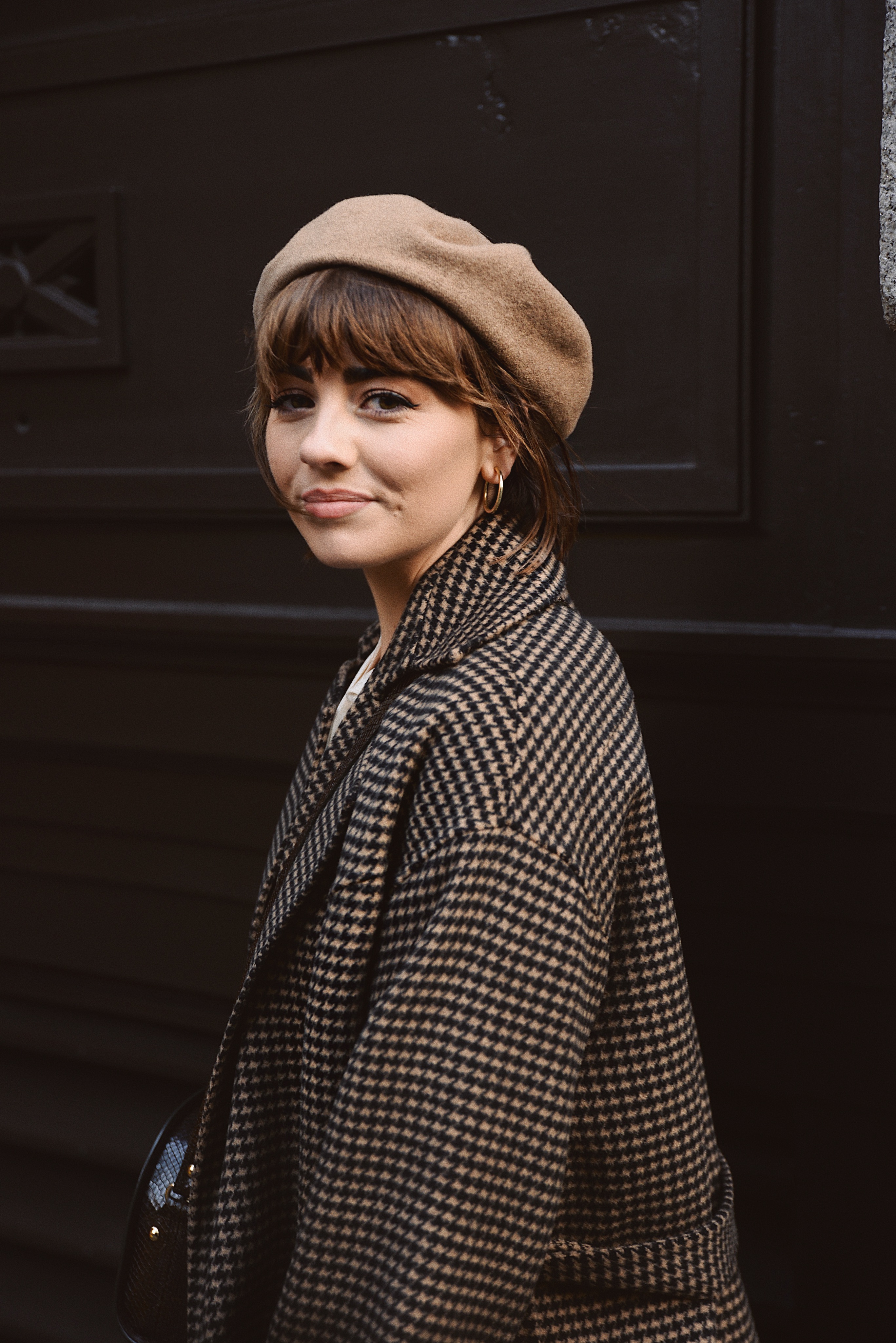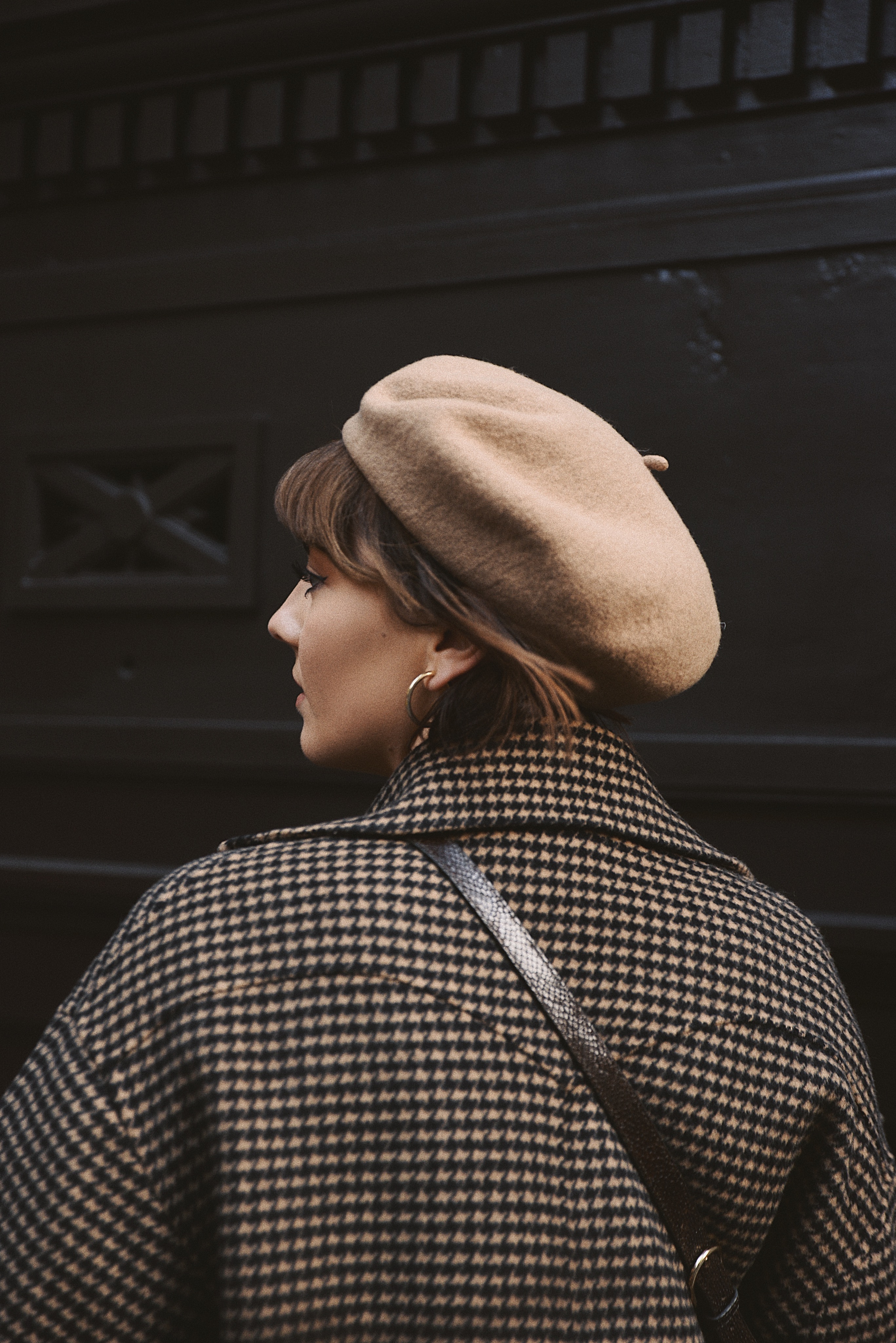 Whilst the new blog design was underway, I found myself looking back over the last couple of years and remembering all the different outfits I'd worn. Most of them I would still wear now, but there was definitely pieces that I'd impulse bought for the sake of creating a certain look – a look that I maybe only wore for one occasion. I realised that not every single outfit I pine over is something that feels true to my personal style – kind of like loving a painting that hangs in a beautiful art gallery, but you wouldn't necessarily want it hanging in your home…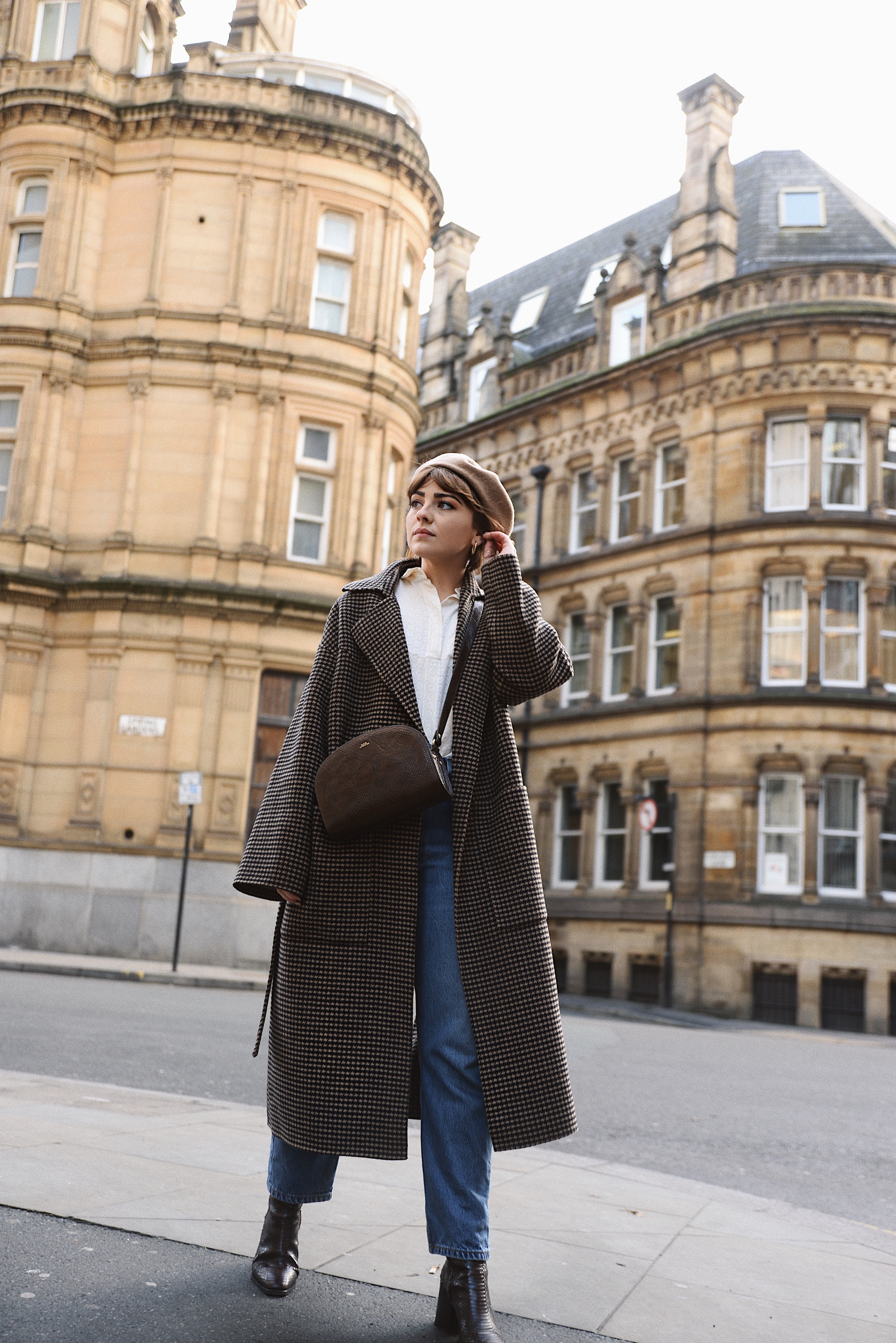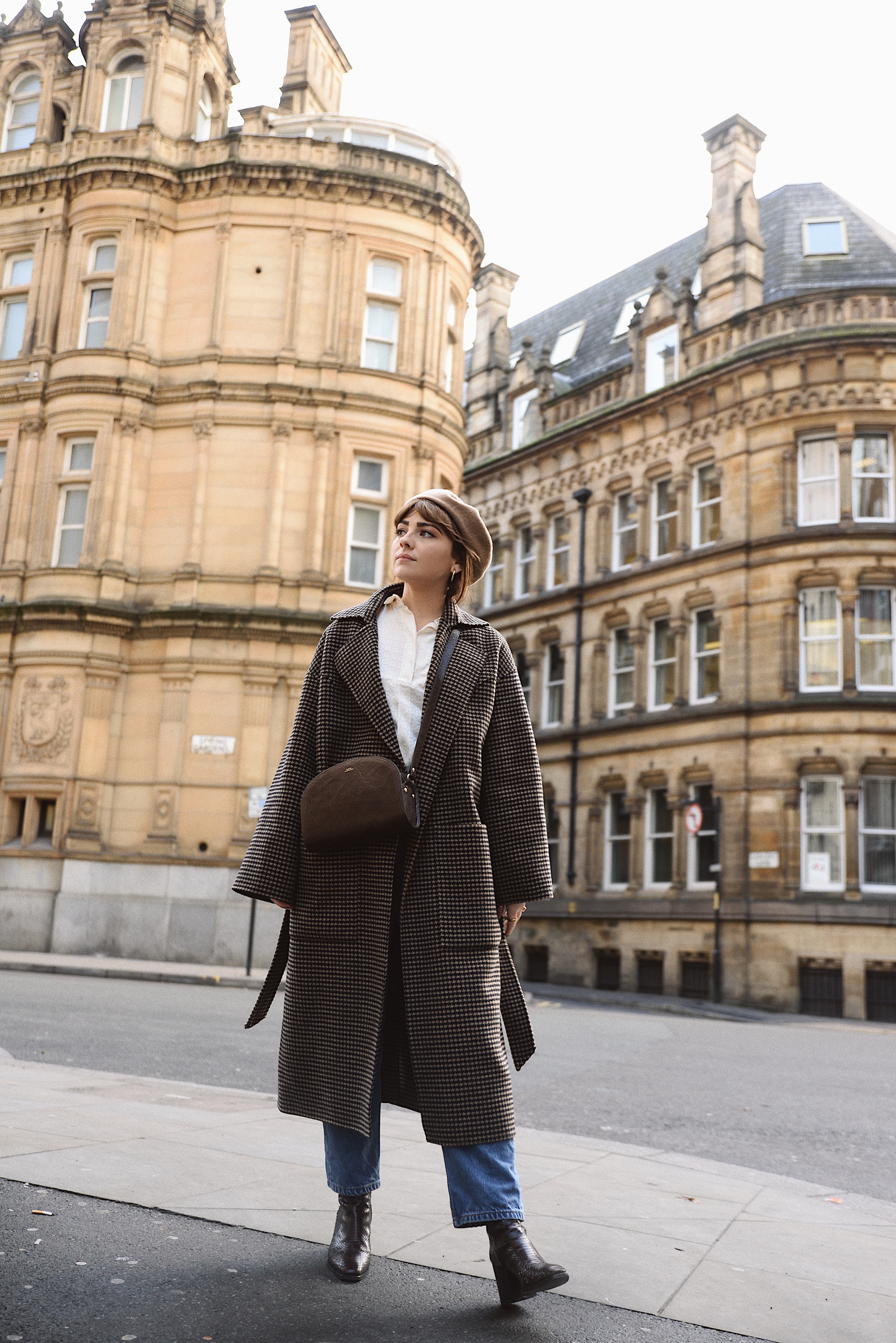 Part of slowing down when it comes to fashion consumption has really helped me refine the pieces that make me feel comfortable, and given me a stronger sense of my own personal style. That's doesn't mean that I don't enjoy trends – it just means I'm likely to enjoy them in my own way, rather than feeling as though I need  to by into the 'flavour of the month' curated by my Instagram feed.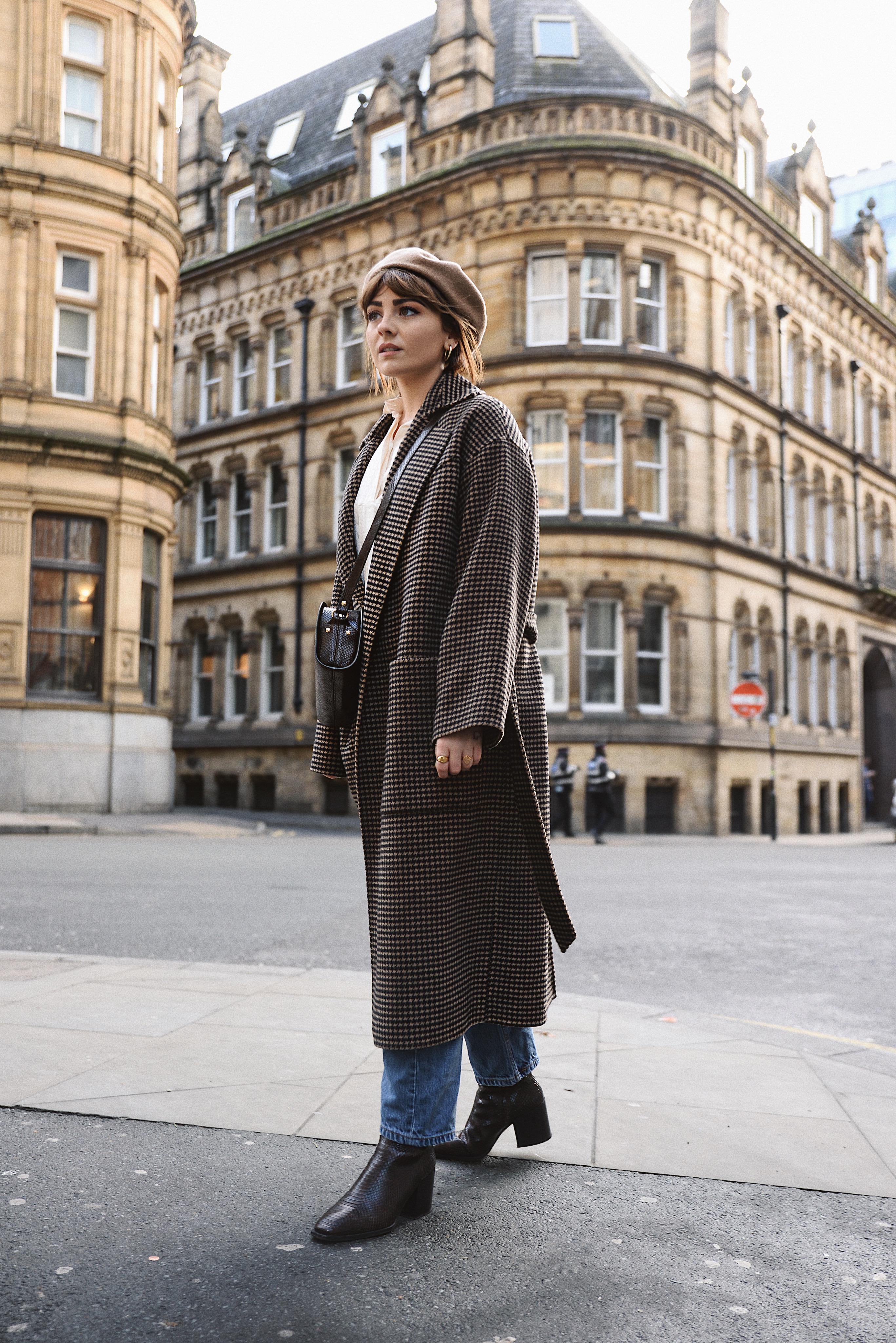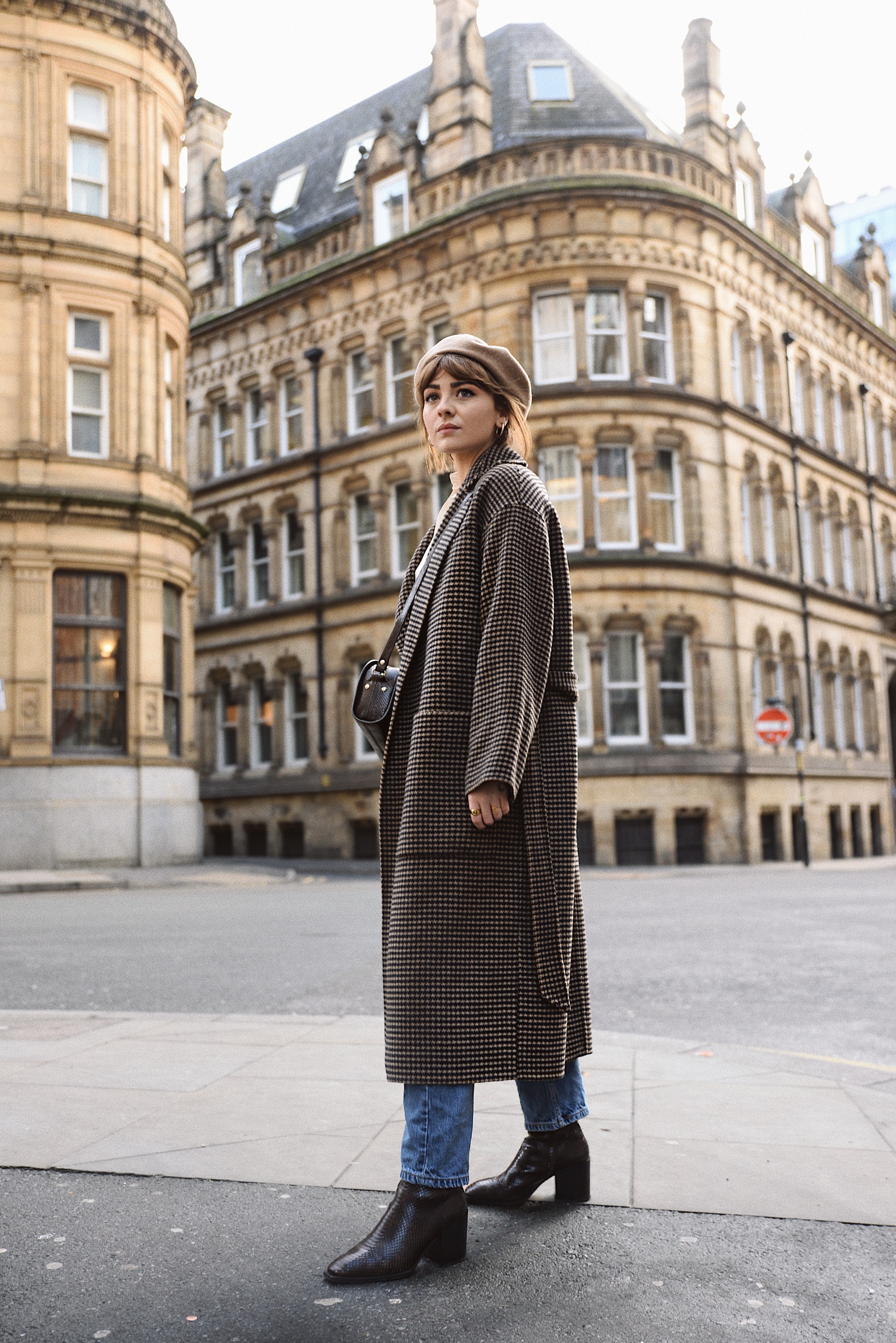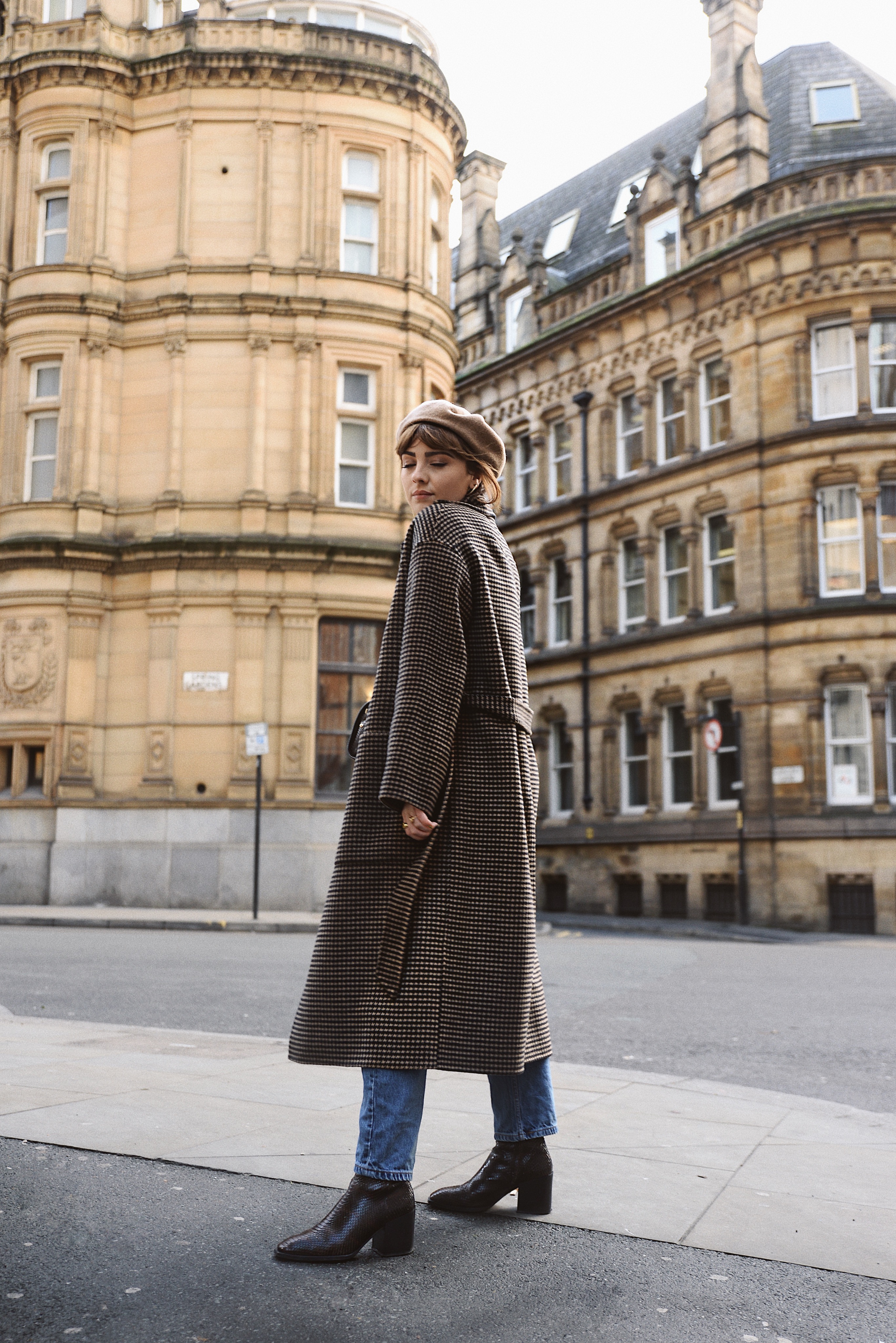 A slightly over stuffed wardrobe will always be part of the package – it's just not within me to have a capsule wardrobe. My wardrobe is like my dressing up box. I want to keep creating endless possibilities and opening it with new eyes. I want to keep styling the same pieces I've had for years, and introducing new ones when the time is right. I also want to accept less gifting if it's similar to something that I already own.
I've always been of the opinion that fashion should be fun, but not at the expense of the planet, and not at the expense of making others feel as though they need to constantly be shopping. These are both things I will be reminding myself of when I'm creating content. It's all about finding that happy-medium – I'd like to look back and be safe in the knowledge that I used my platform as responsibly as possible… 
---
Photographs taken by Catherine Booty 
Coat – Nanushka, Blouse – vintage (similar here), Jeans – vintage Levi 501's, Boots – Aeyde, Bag – A.P.C (old season/similar here)
SHOP THE LOOK