The festive season is well and truly upon us, and the pressure to have a different outfit for every event can be well and truly exhausting. Over the years, I've found that even the most simple of outfits can be made holiday appropriate with the right balance of accessories on your side. Whether it's a interesting hair clip, a statement bag, or your favourite layered jewellery – for me, the personality of an outfit always lies within the details! With this in mind, I thought I'd talk you through some of my favourite ways to add a little something extra to my festive attire of choice… 
This post is sponsored by Accessorize!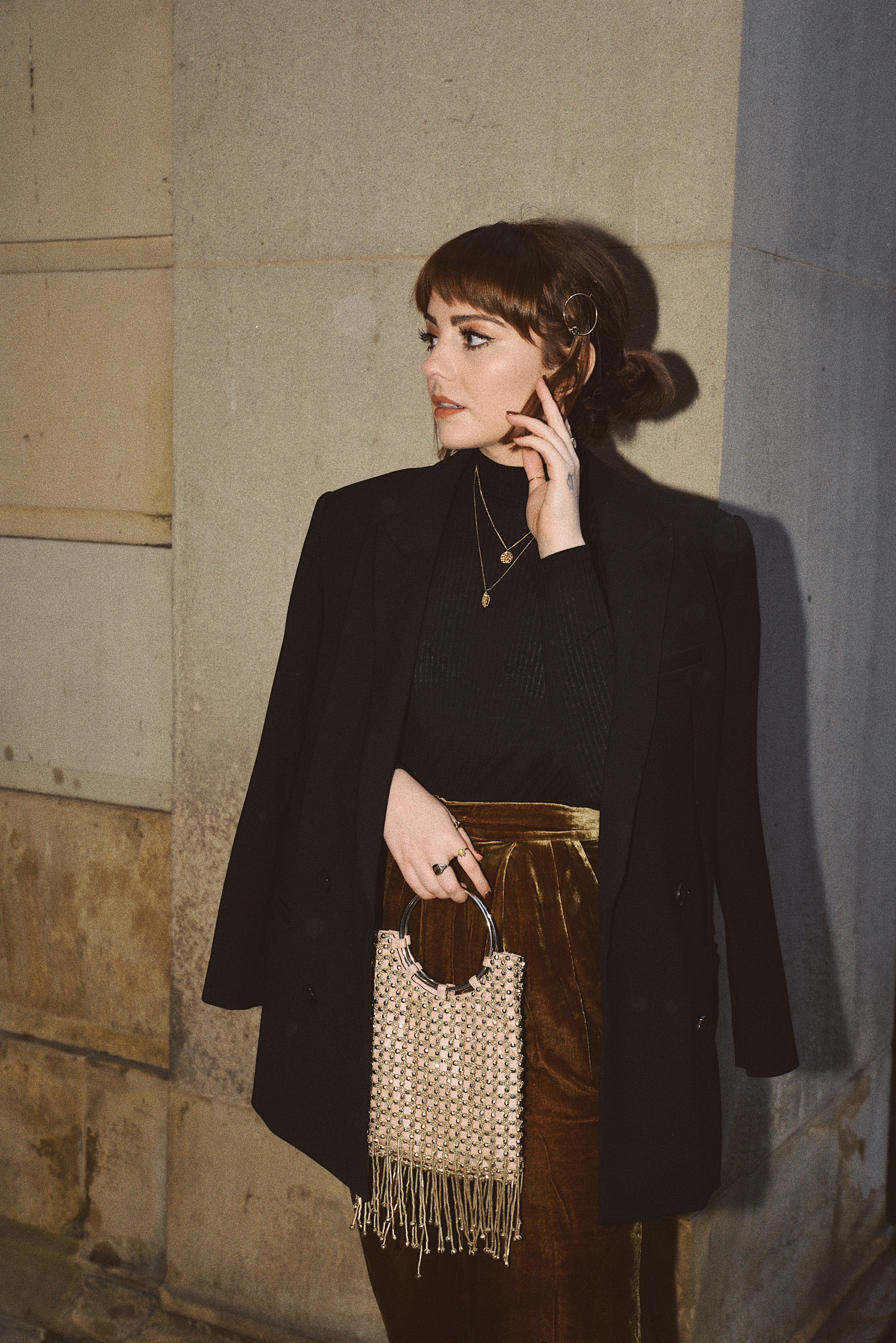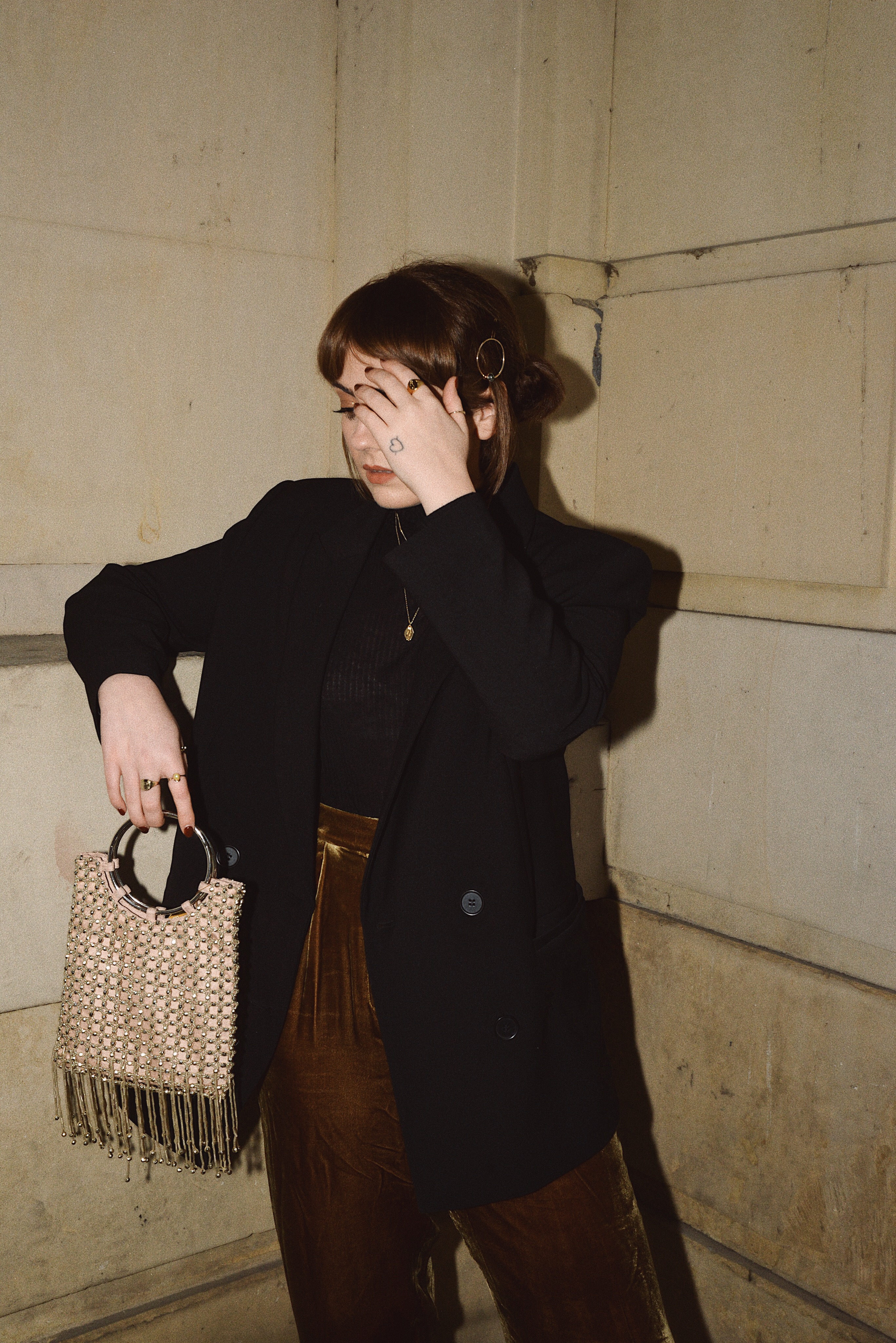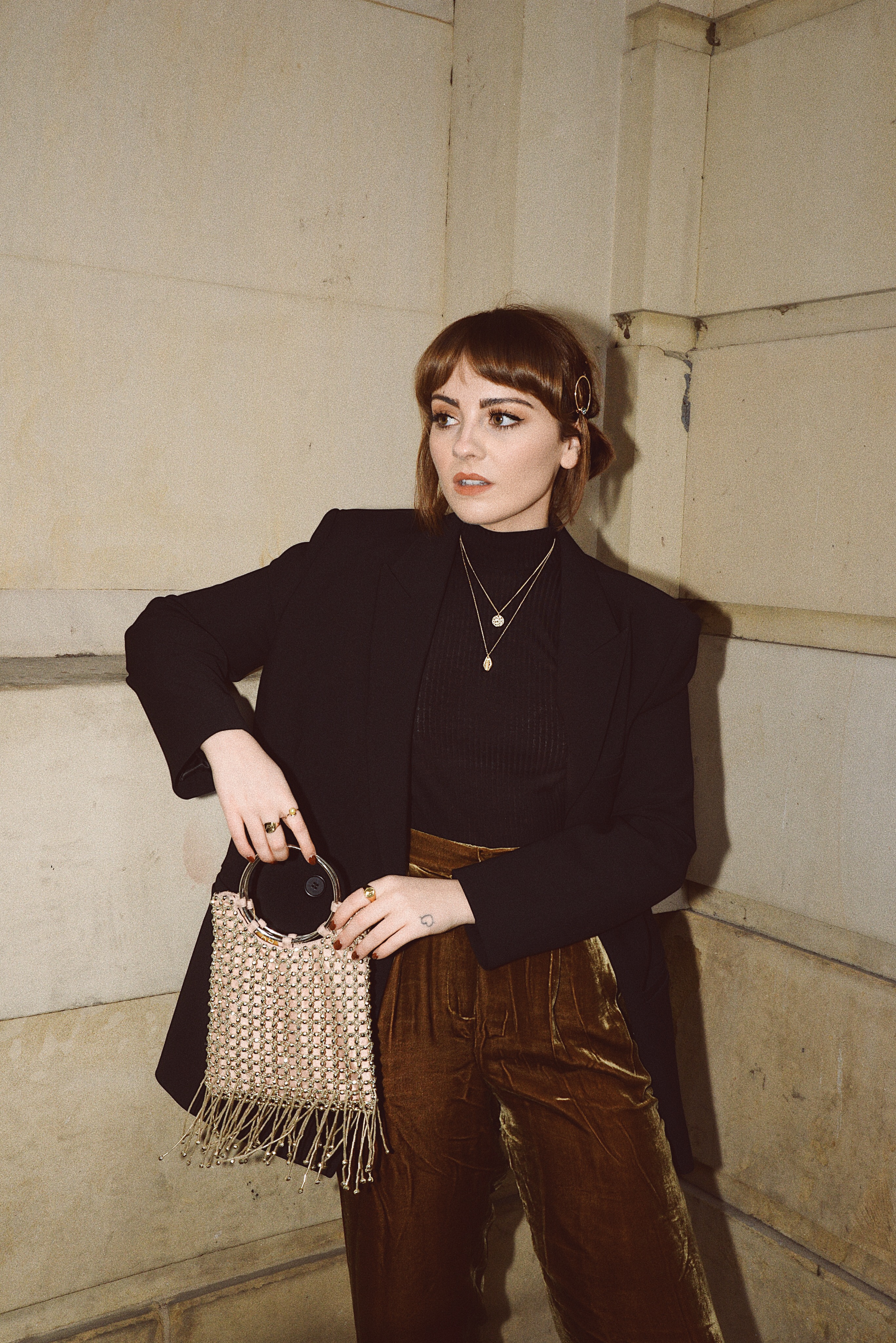 THE STATEMENT HAIR CLIP 
My love for hair accessories is no secret at this point. They instantly transform the worst of hair days and trick people into thinking you've made some sort of effort. I've been wearing my hair in a little low down bun most days recently, and I find that a hair slide can add a touch of elegance to an otherwise pretty lazy hairstyle. I love this circular shaped one because it's understated and minimal, but the simple crystal detail adds a bit of sparkle. I'm all about ease and comfort when it comes to party-wear, and hair slides are absolutely fool proof (trust me). I often keep a couple in my bag at all times incase I get invited for last minute drinks…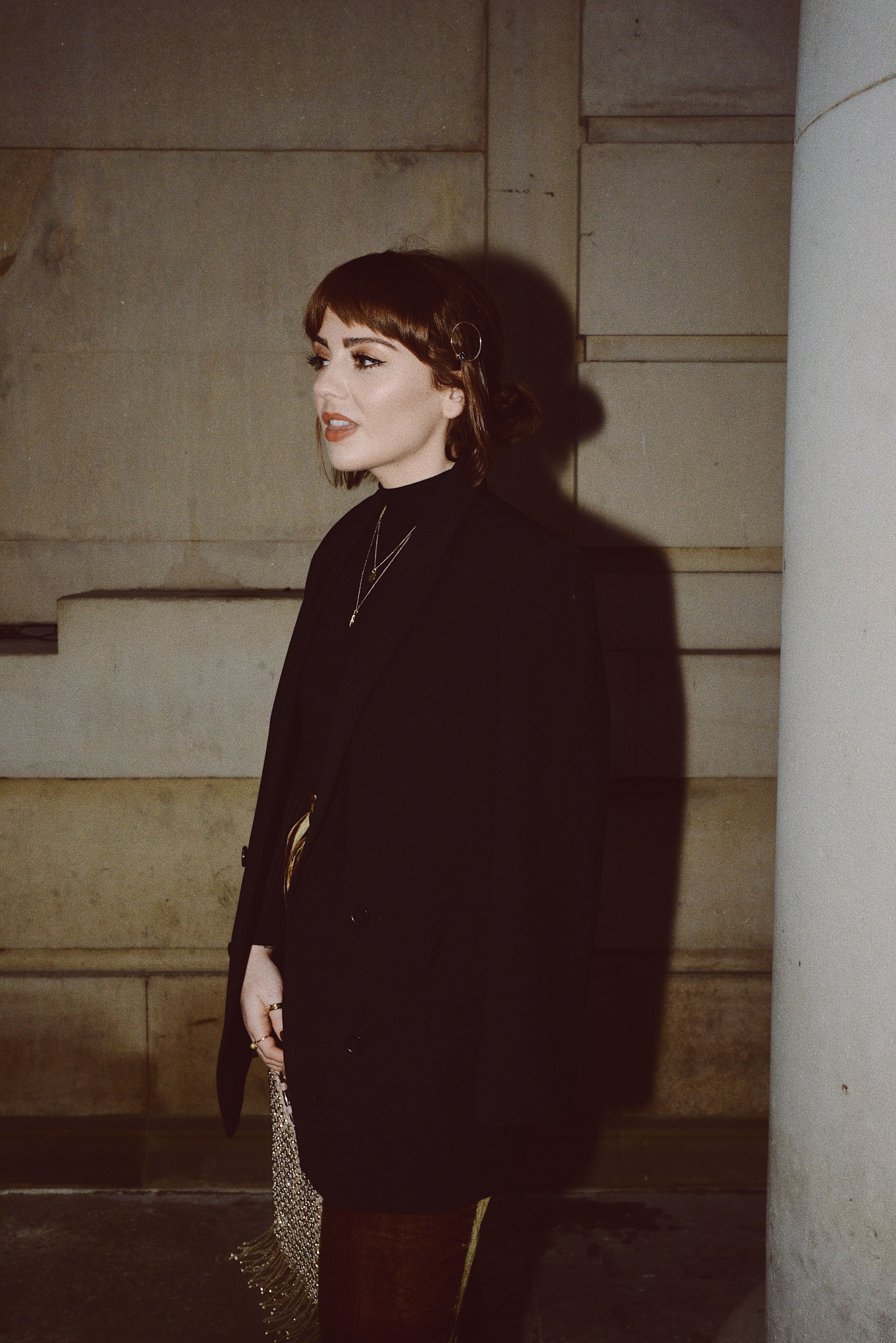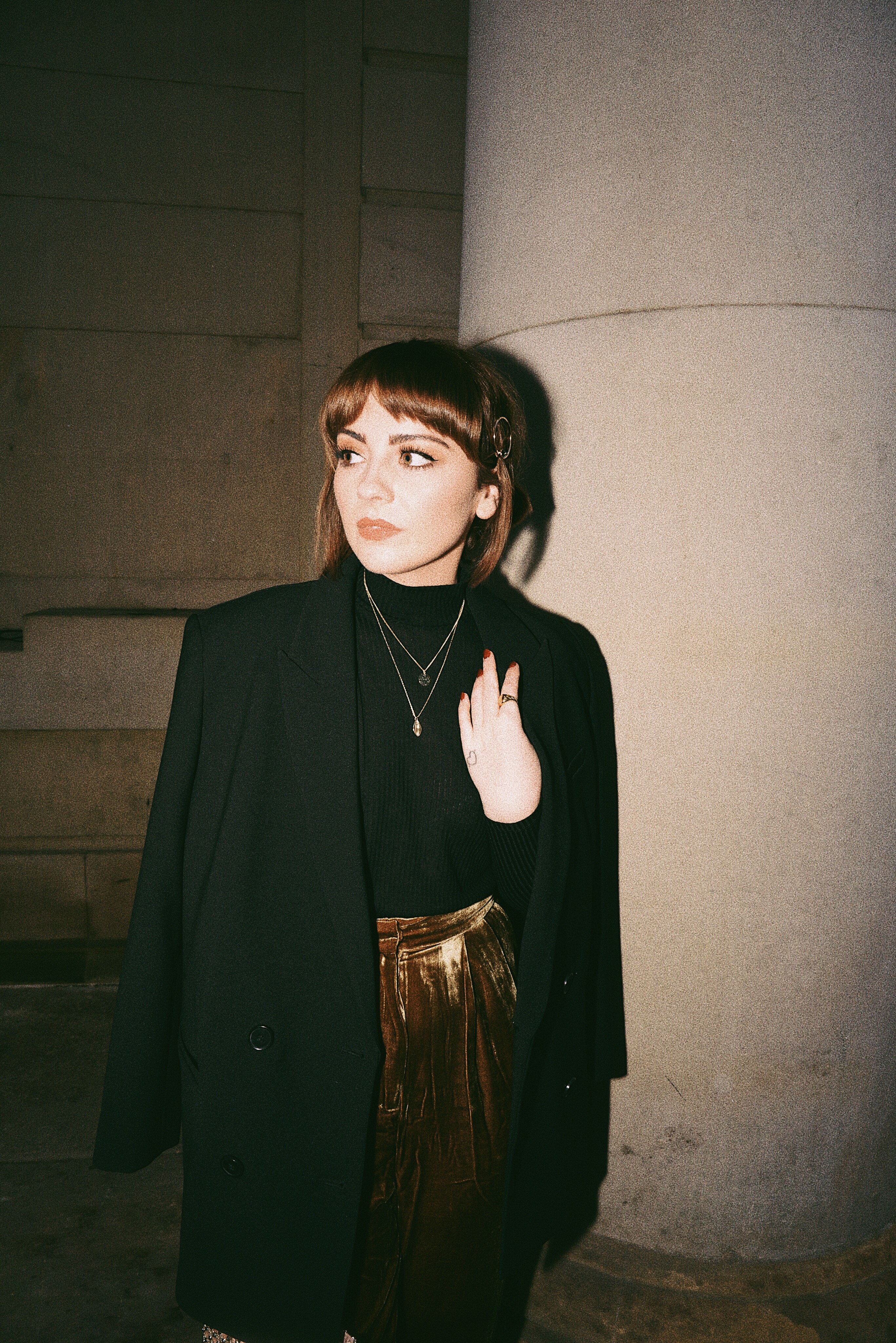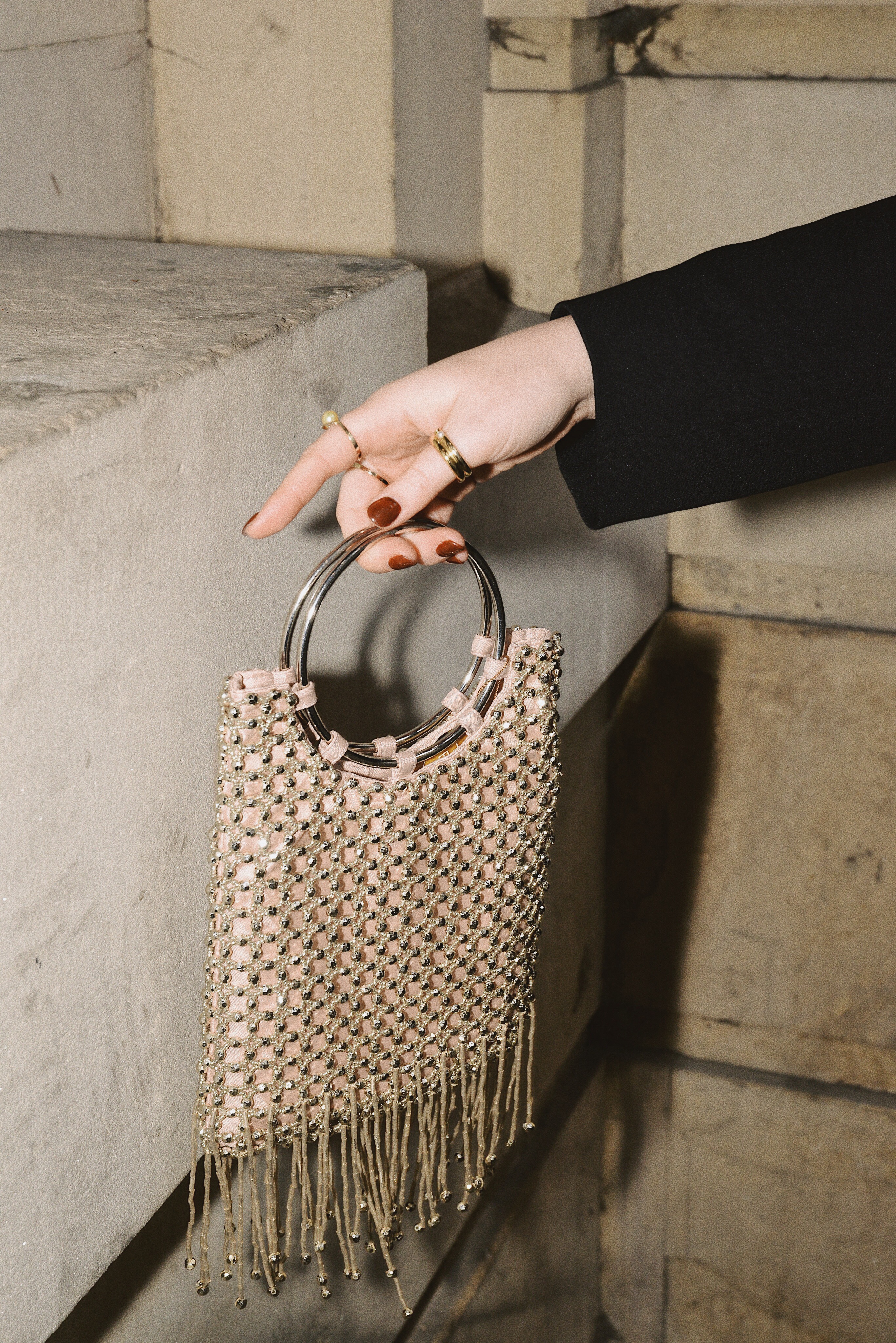 THE STATEMENT BAG
Whatever you're into, Accessorize are likely to have something that will float your festive boat – sequins, beads, or tassels aplenty… 
The festive season is all about having a bit of fun and not taking ourselves too seriously – I often like my evening bag of choice to reflect this sentiment. It means that the bag can do the talking, and you don't have to have the fanciest dress at the party. I'm a big fan of bags with ring shaped handles for a classy feel, but I think my favourite out of all three featured within this post has to be this drawstring number. I love how well it compliments the simple satin skirt and cardigan combination, and it's the perfect size for carrying around all the essentials. However, the padded chain bag with gold stars is ideal for New Years eve, so it may have some competition on it's hands…
Star charm bag | Chevron duffle bag | Ring handle sequin bag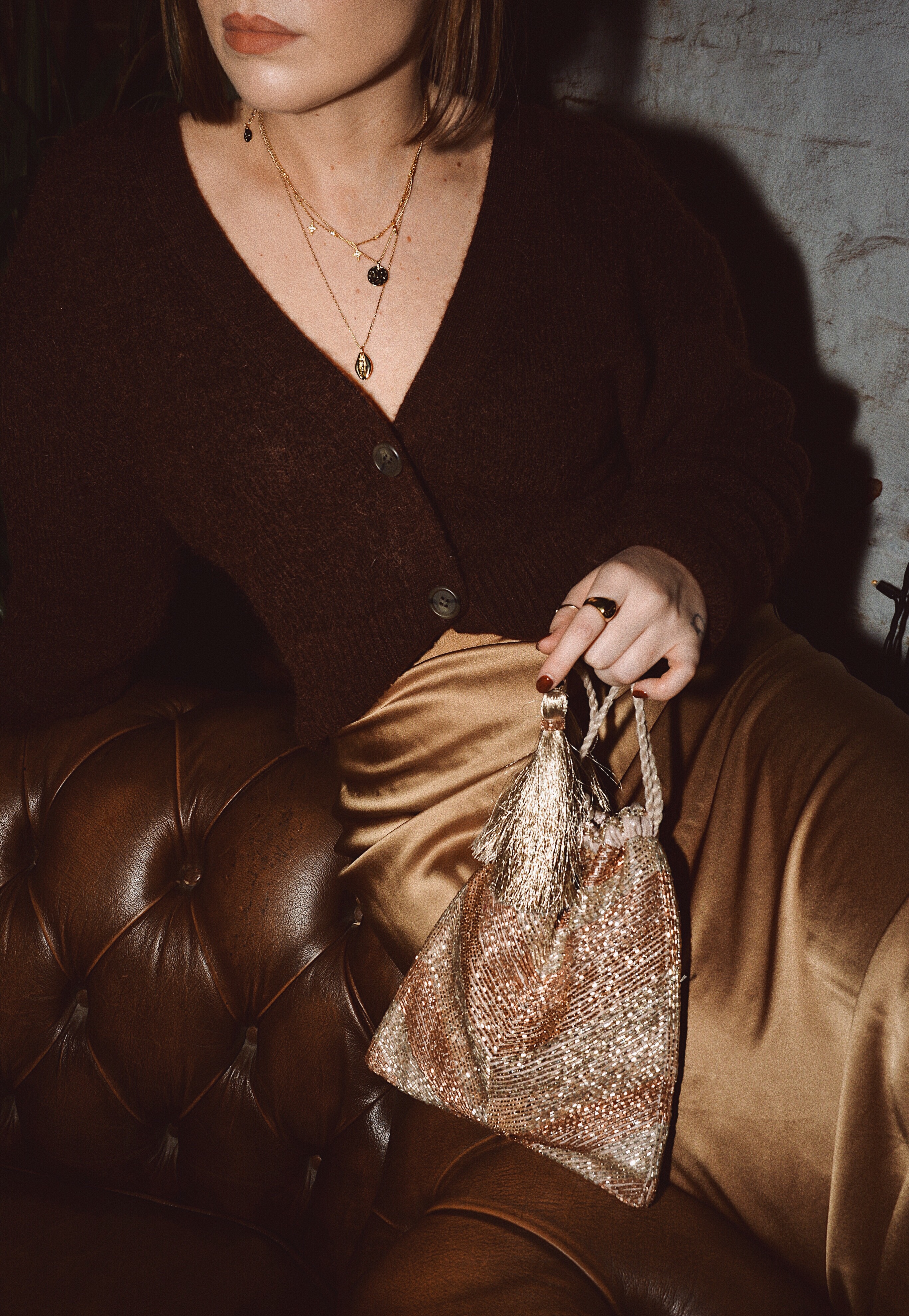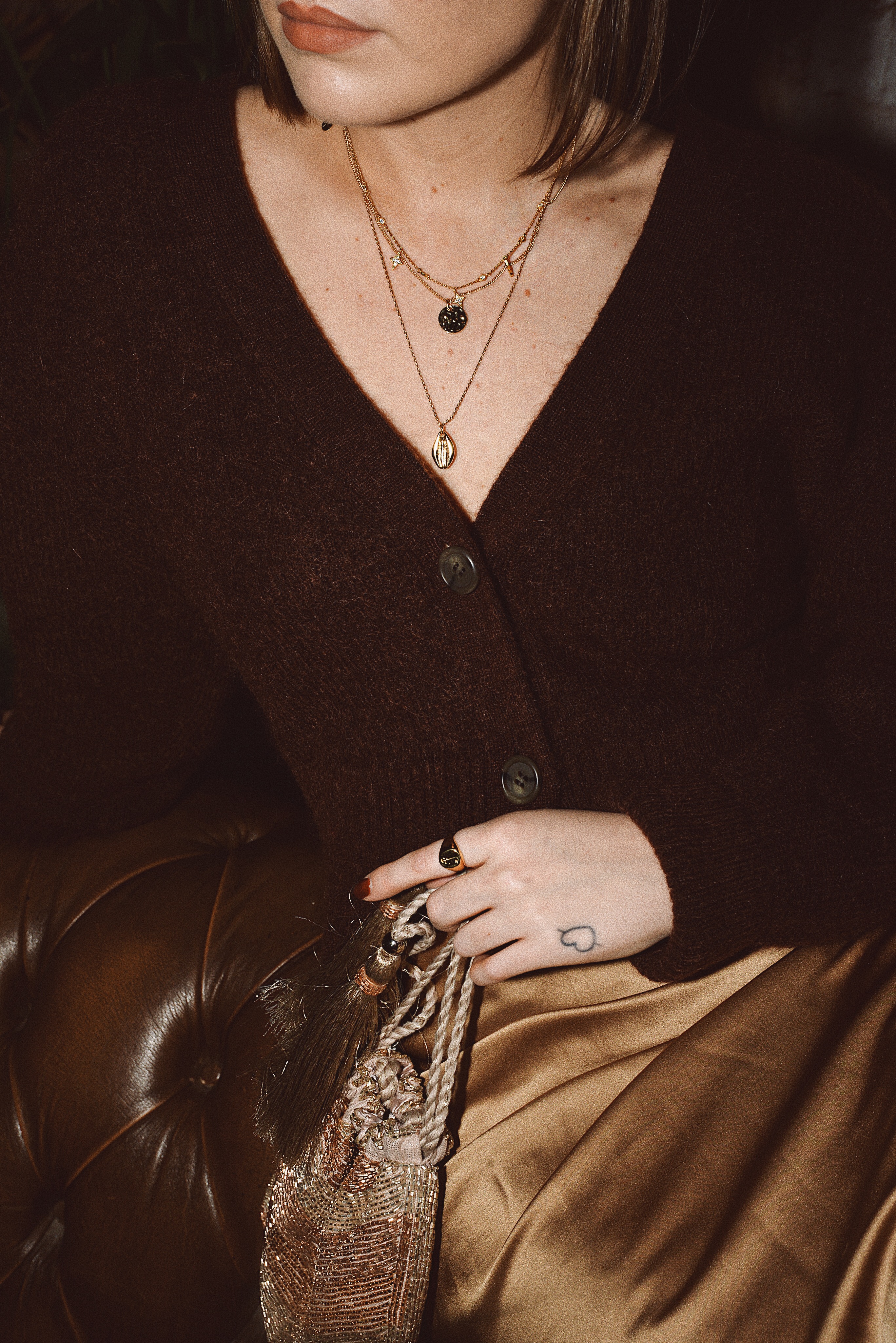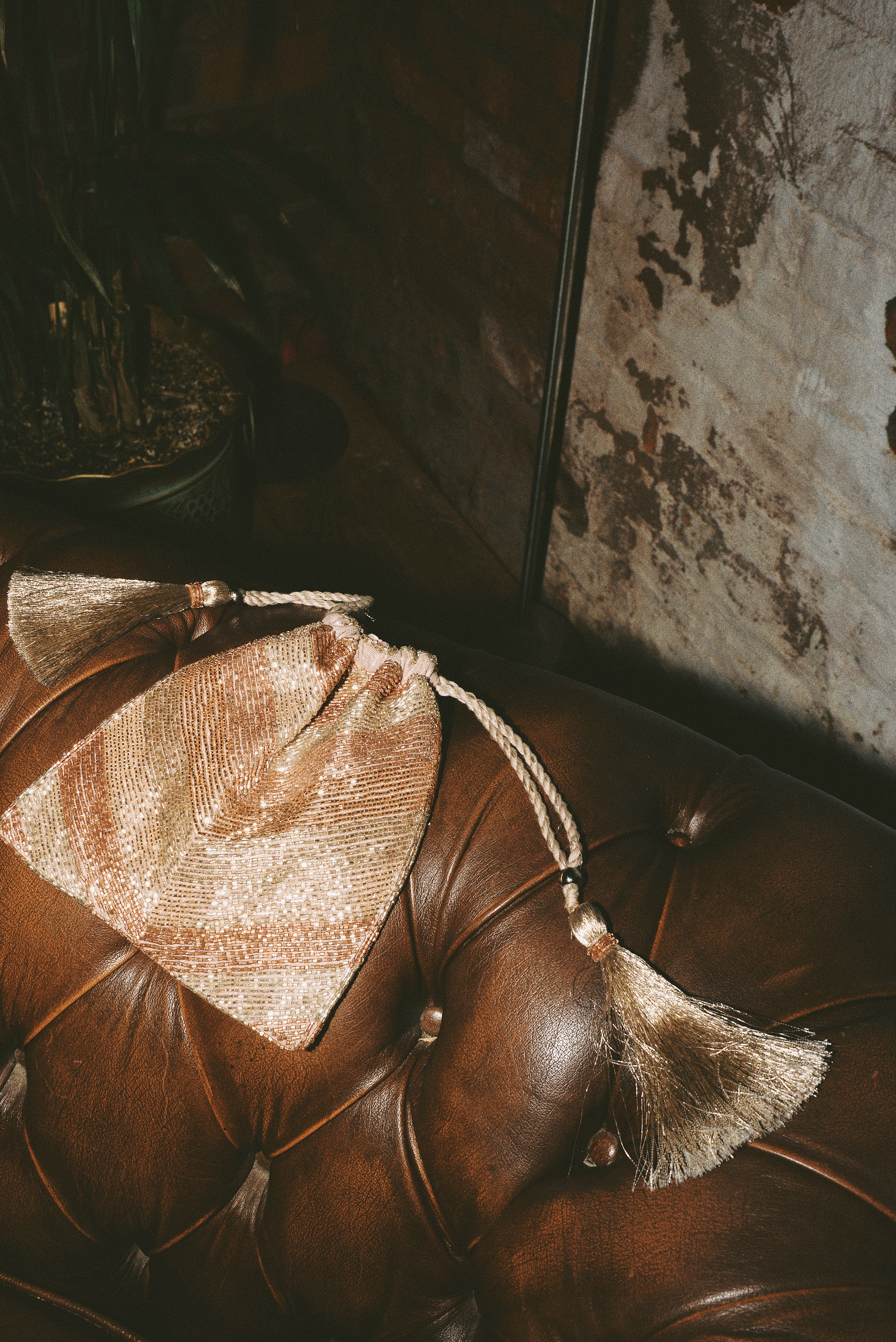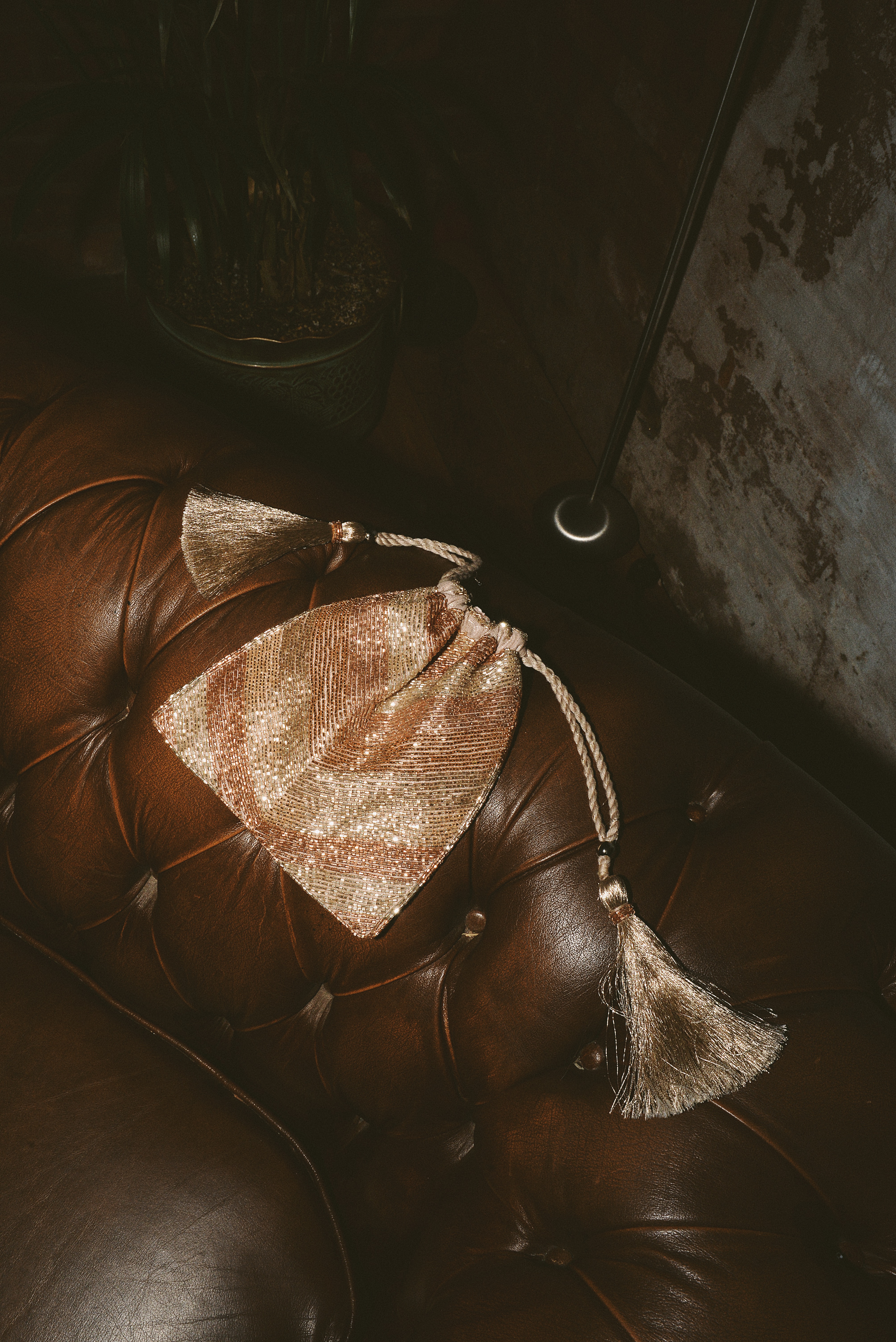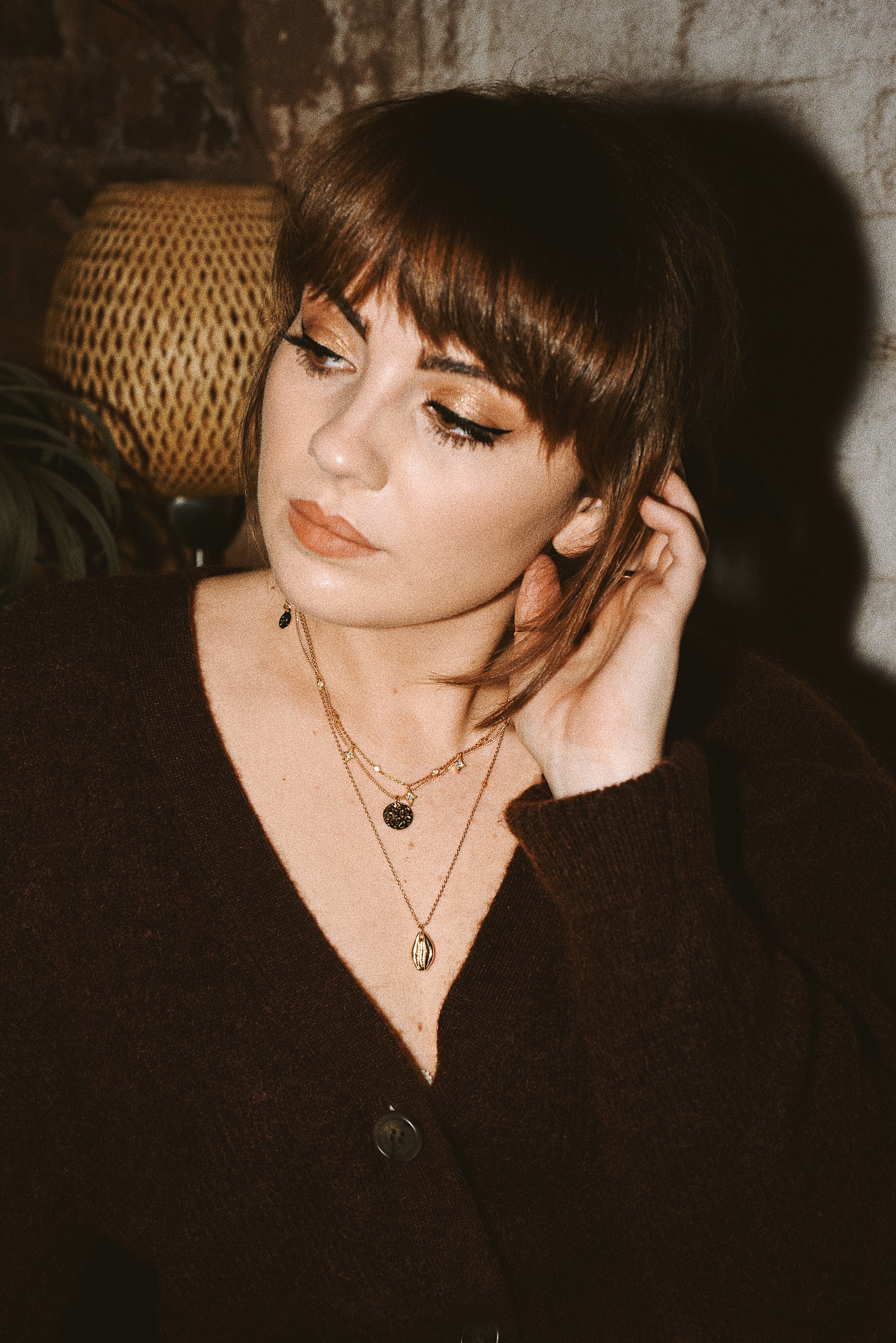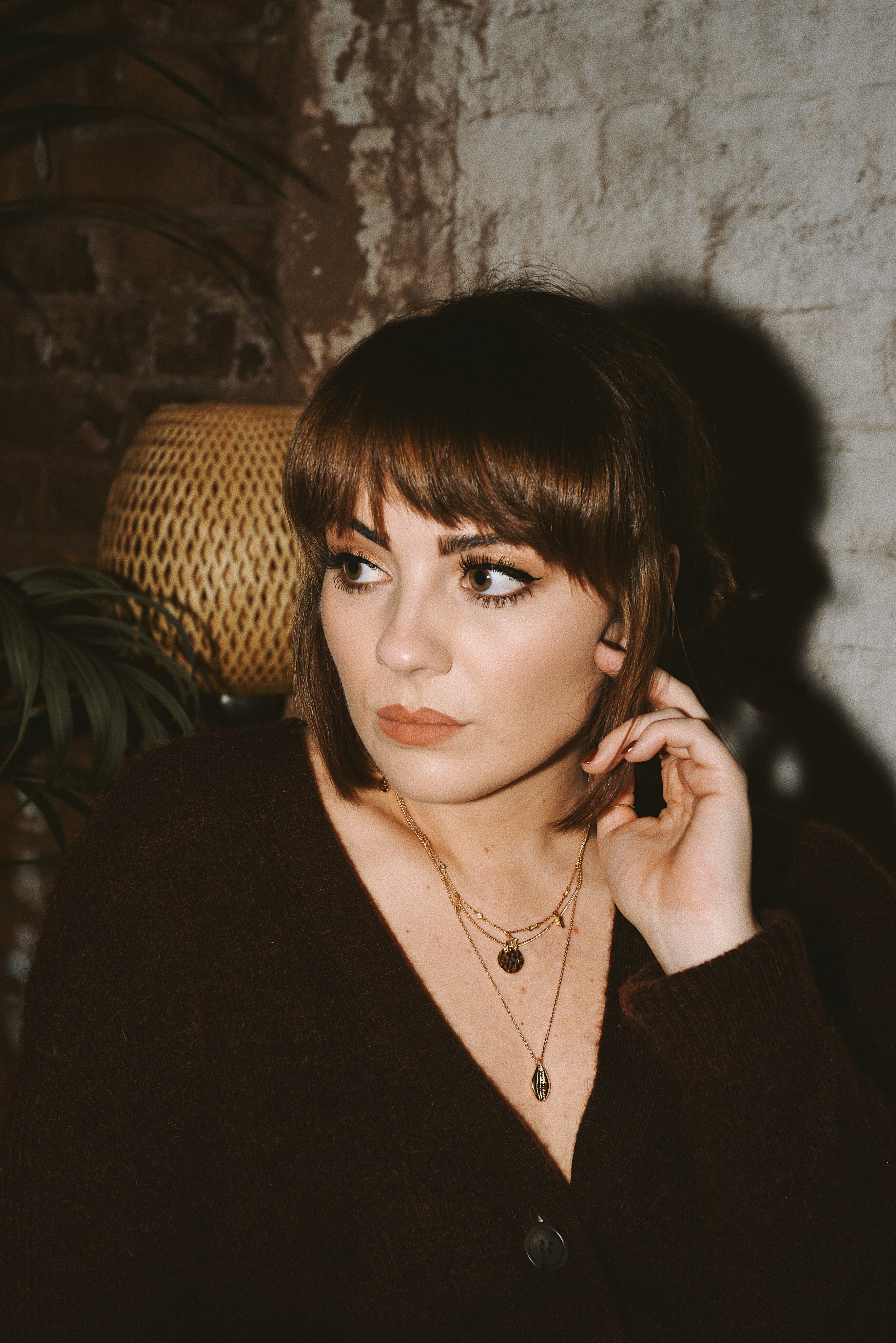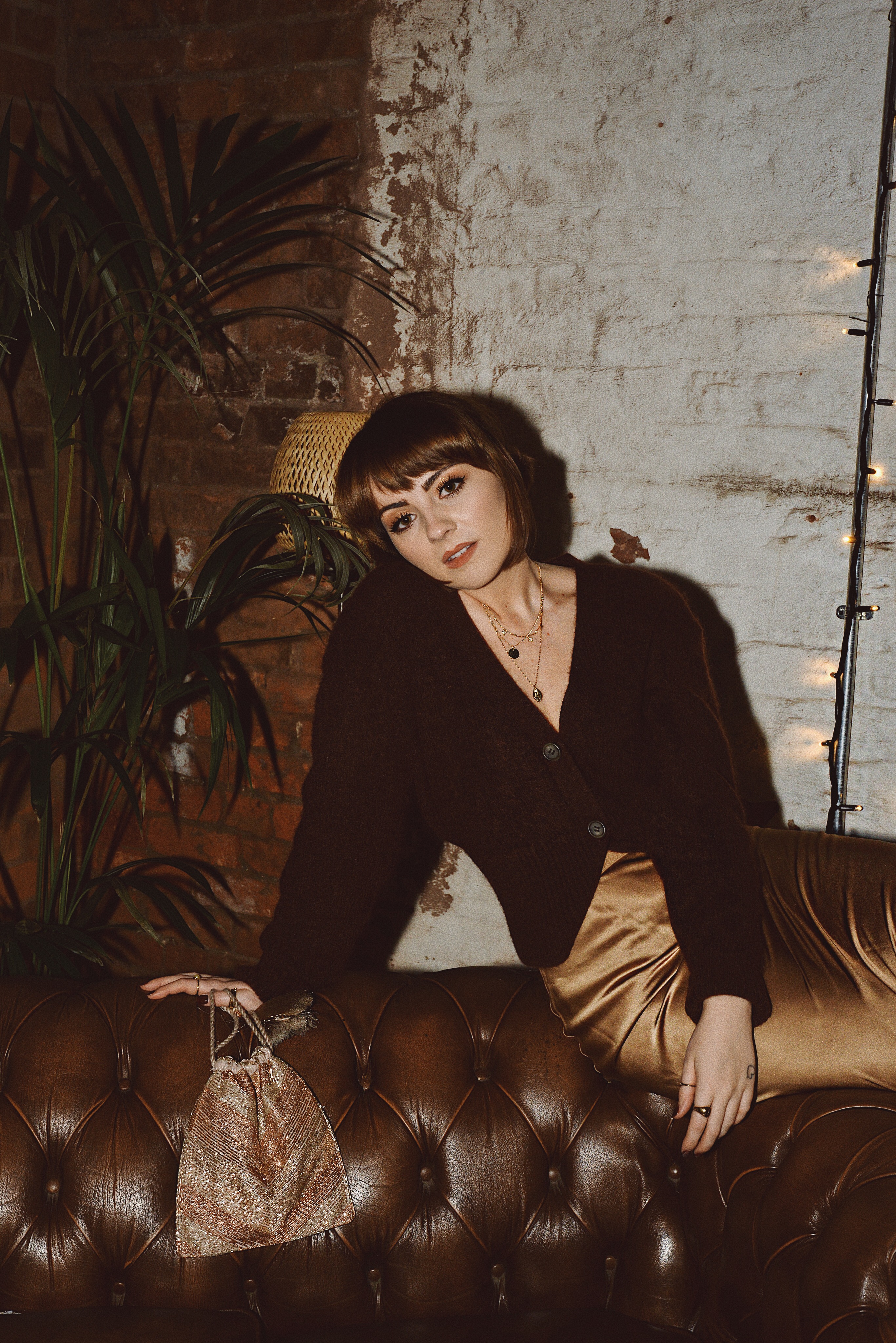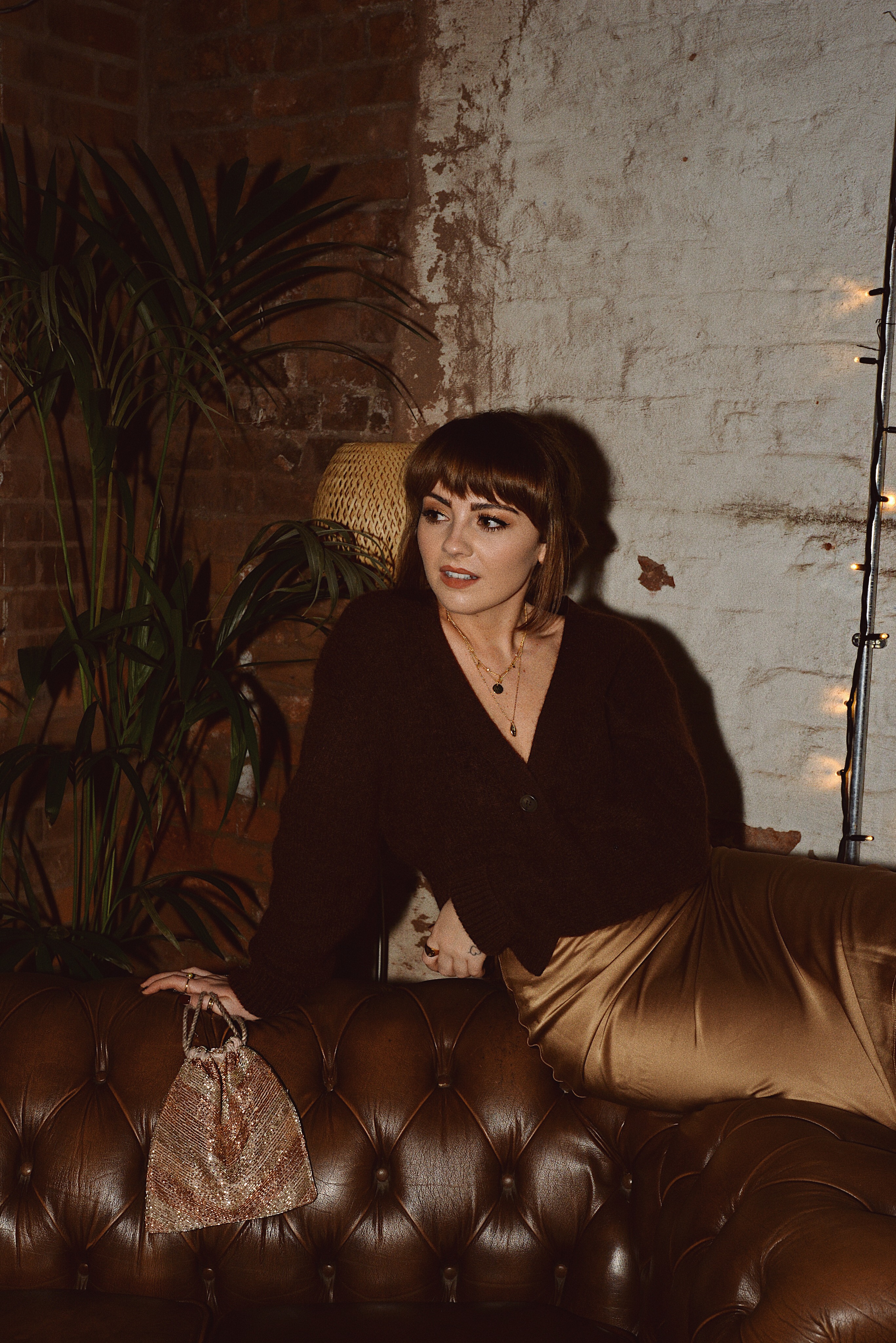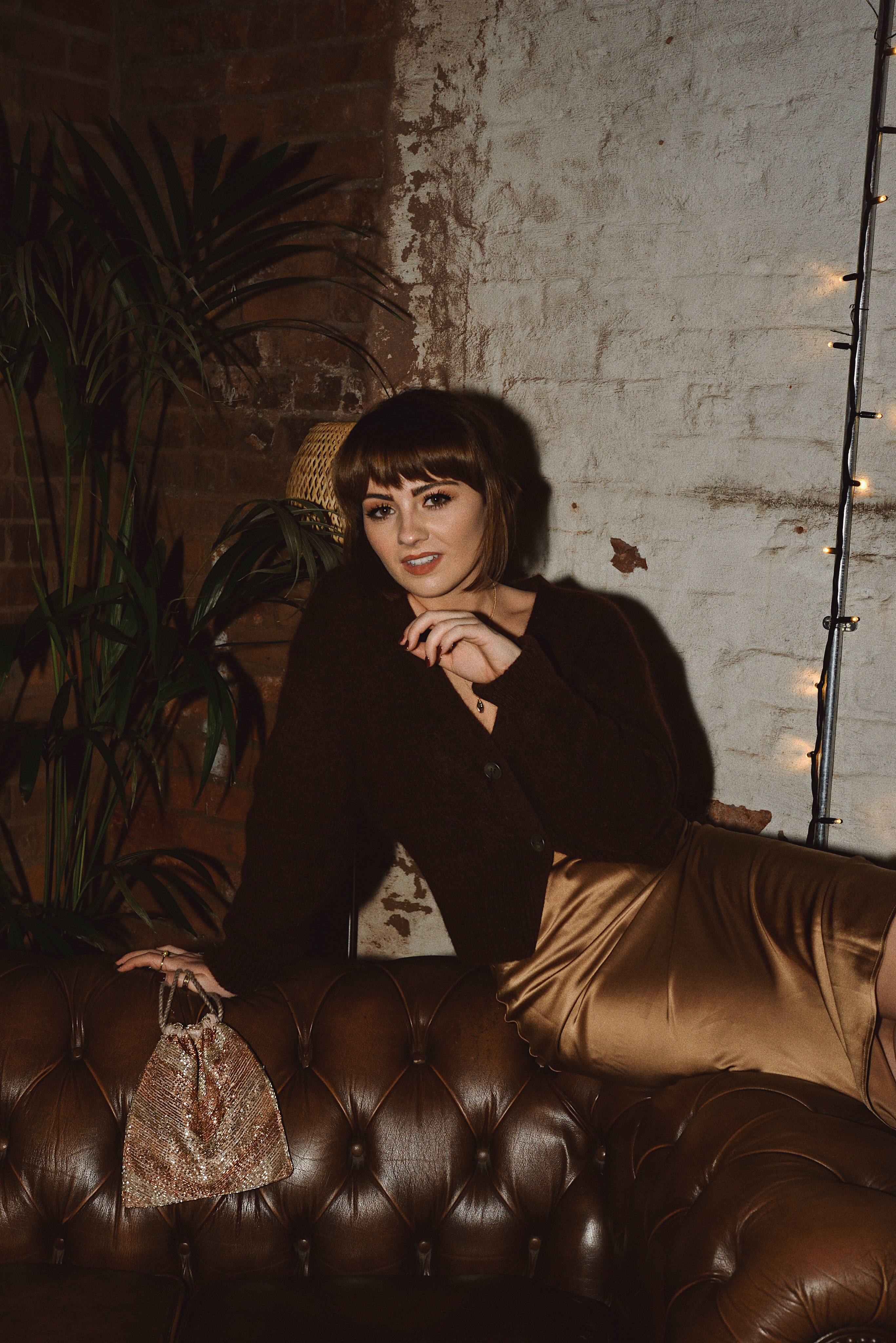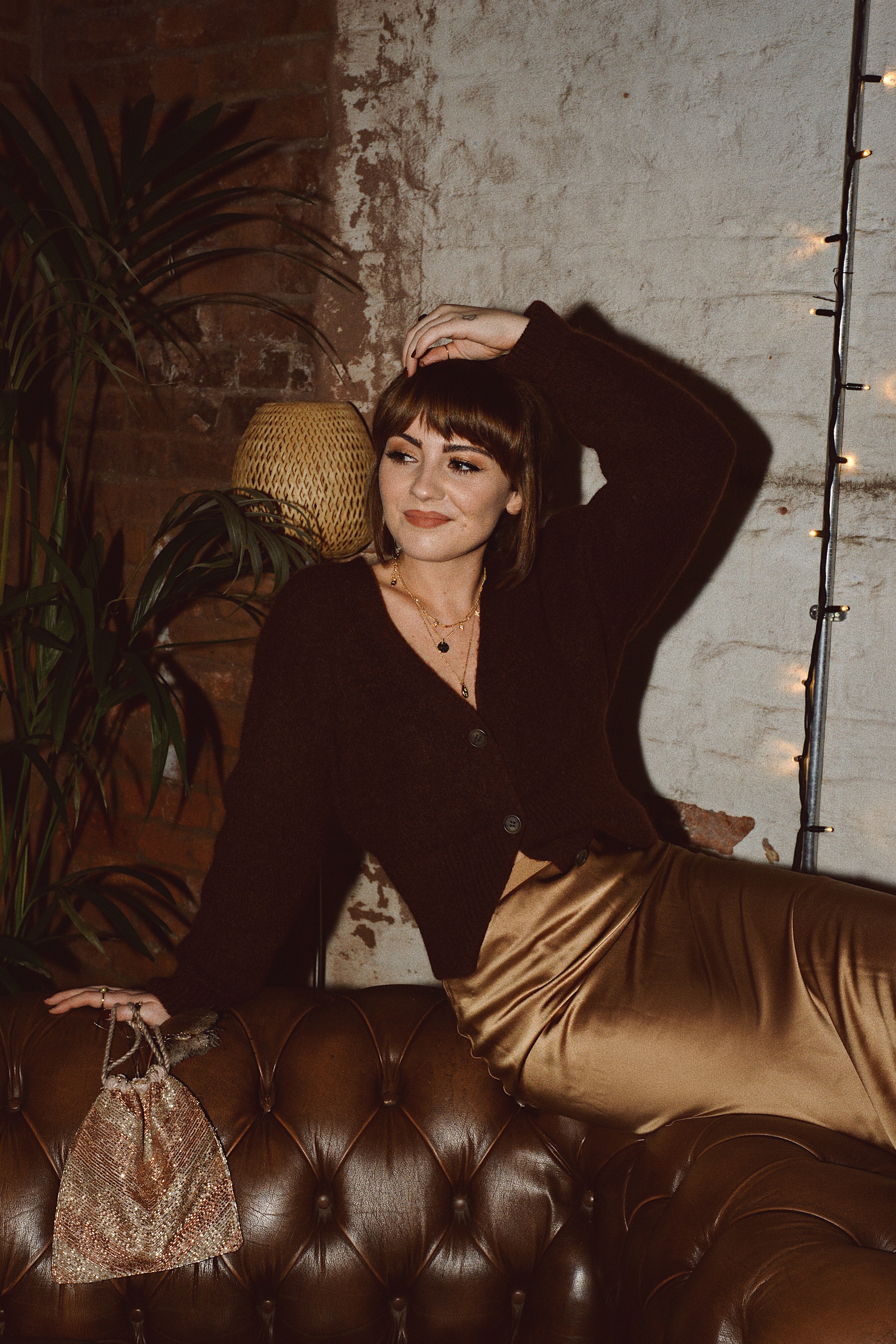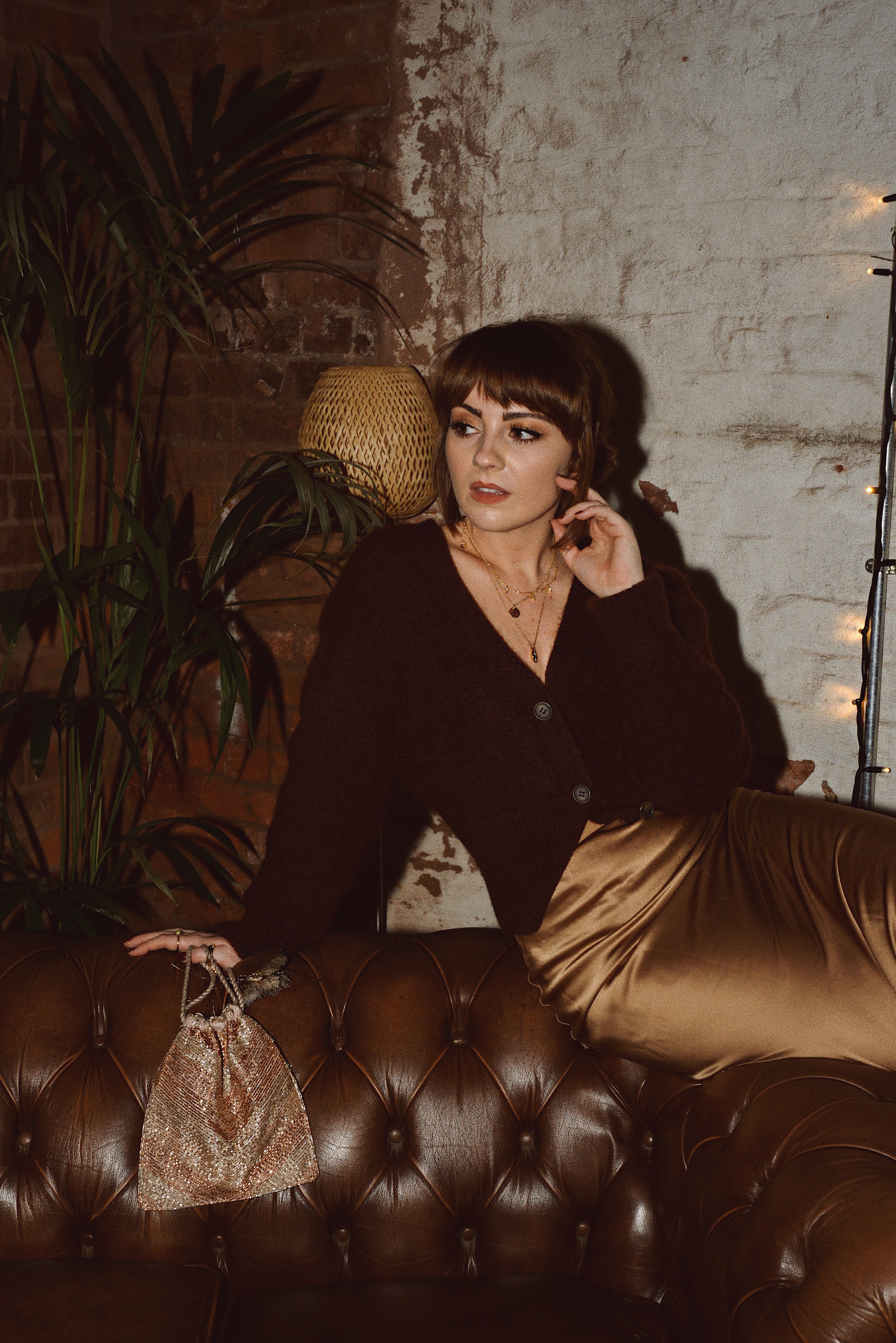 LAYERED NECKLACES 
Ever since I started stalking images of Jane Birkin back in my university days, I've always loved the look of necklaces layered up together. It's a simple styling trick that's stayed with me, and you can really have some fun with it at this time of year. You can opt for simple, or layer up different stars and symbols for an extra festive neckline. I'm a sucker for shells all year round, and this Cowrie shell necklace has two chains in one so the layering is already done for you. Perfect for throwing on before you rush out the door (tis also the season to be running late after all)…
Star charm necklace | Shell necklace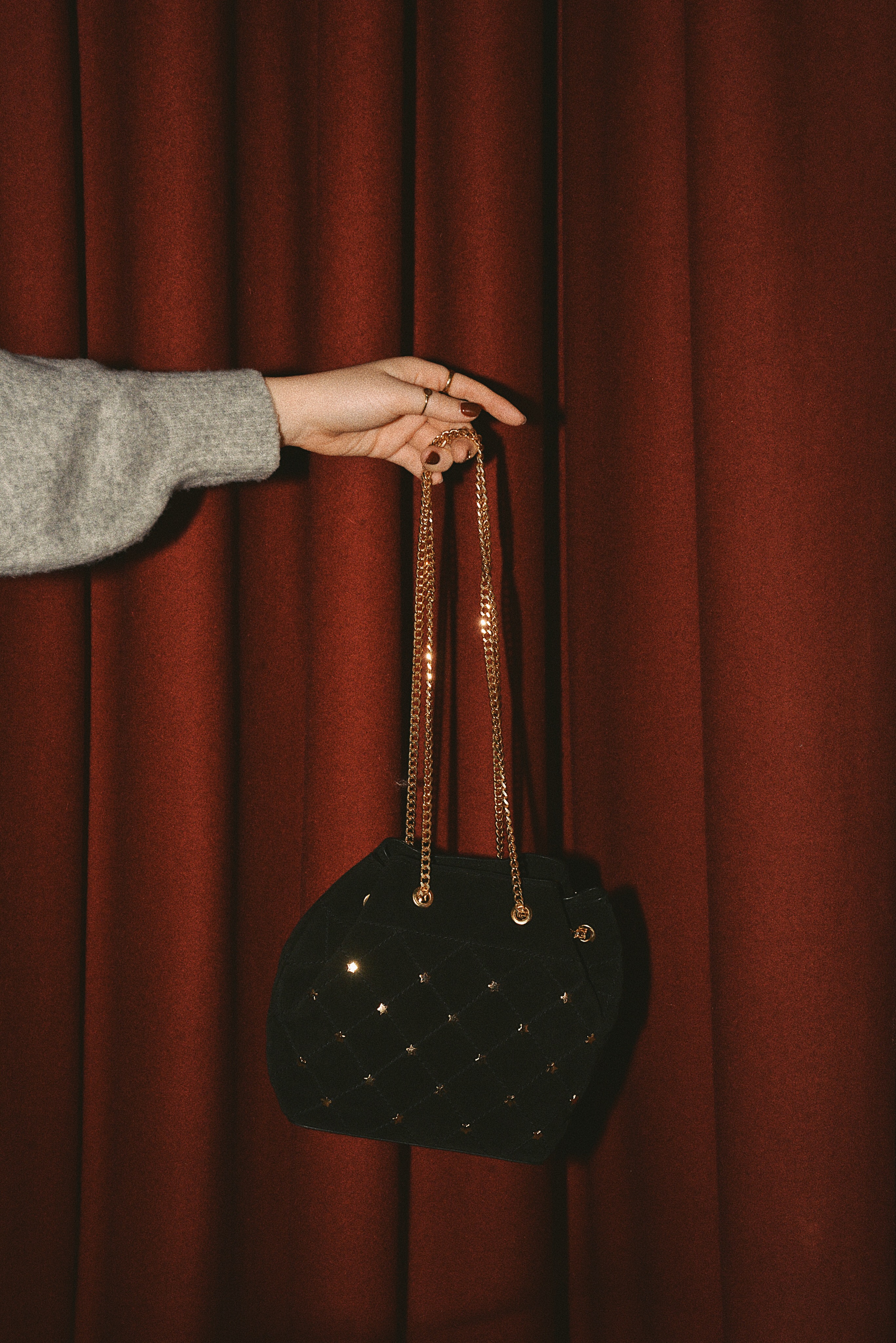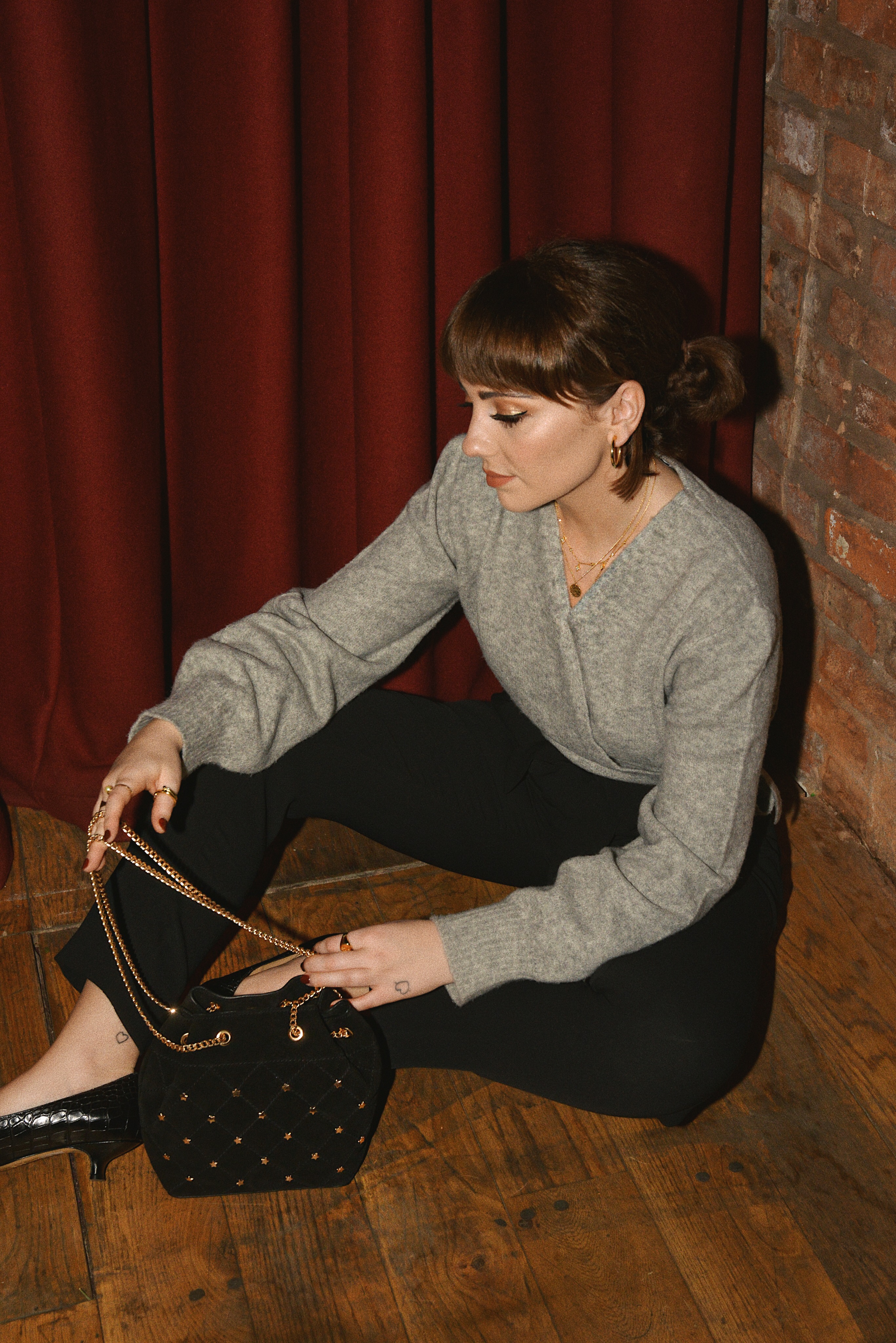 Whether you're a 'jeans and a nice top' kind of girl, or someone who prefers to be head to toe in satin & sequins – our accessories hold the power to be the conversational pieces at
any
party.
A statement bag will often act as a mini ice breaker, and that's how fashion has the ability to connect us. A shared admiration for the little things in life…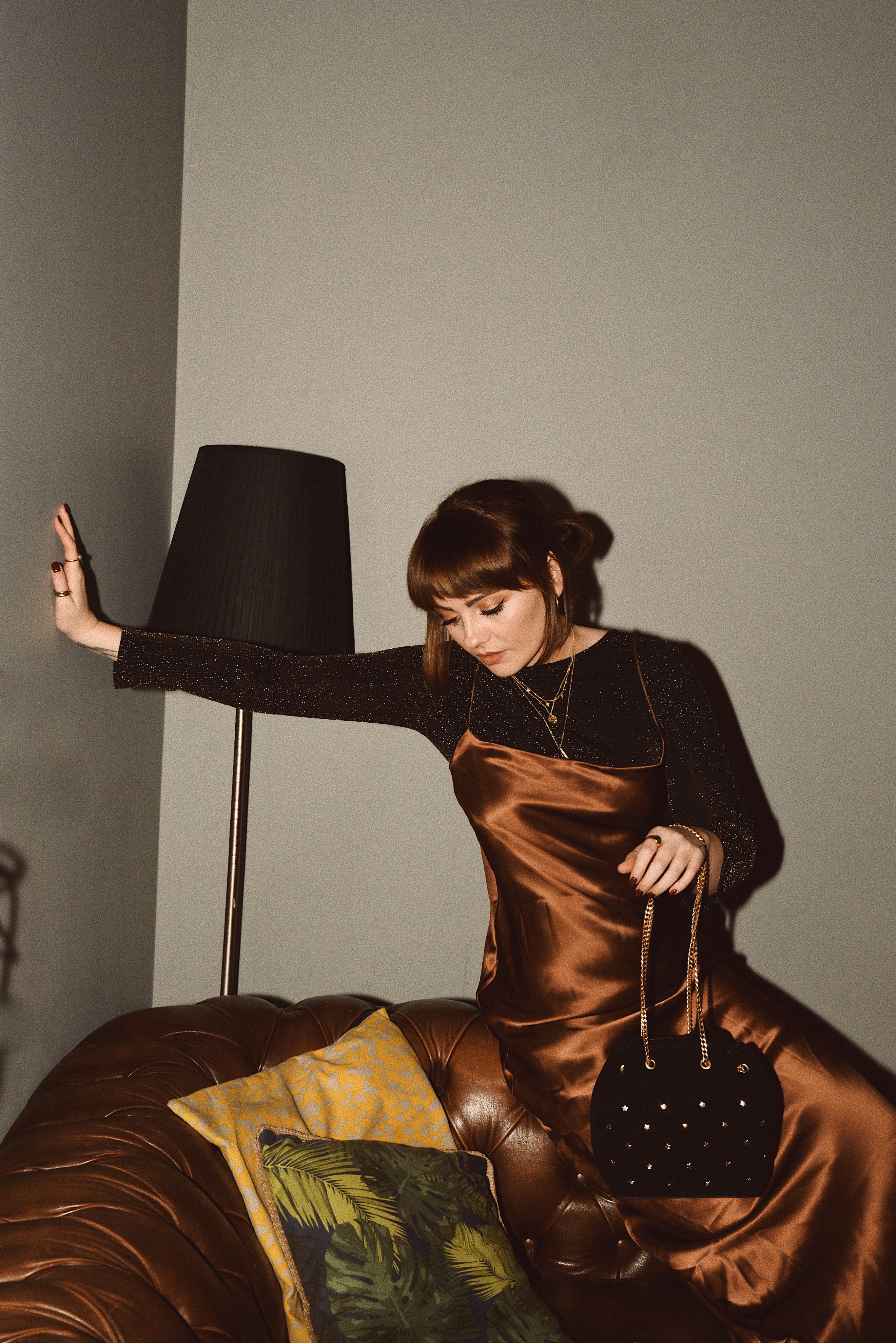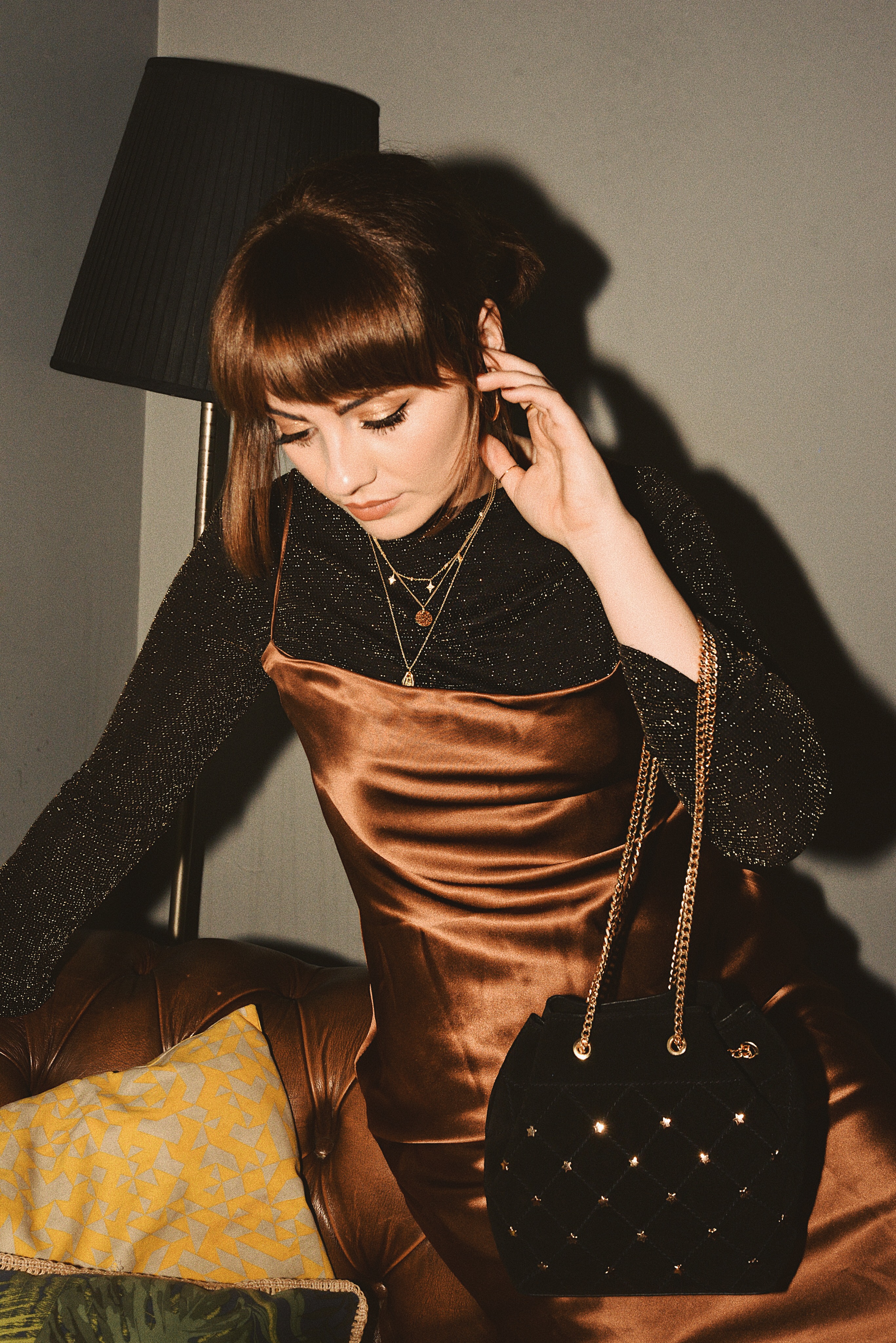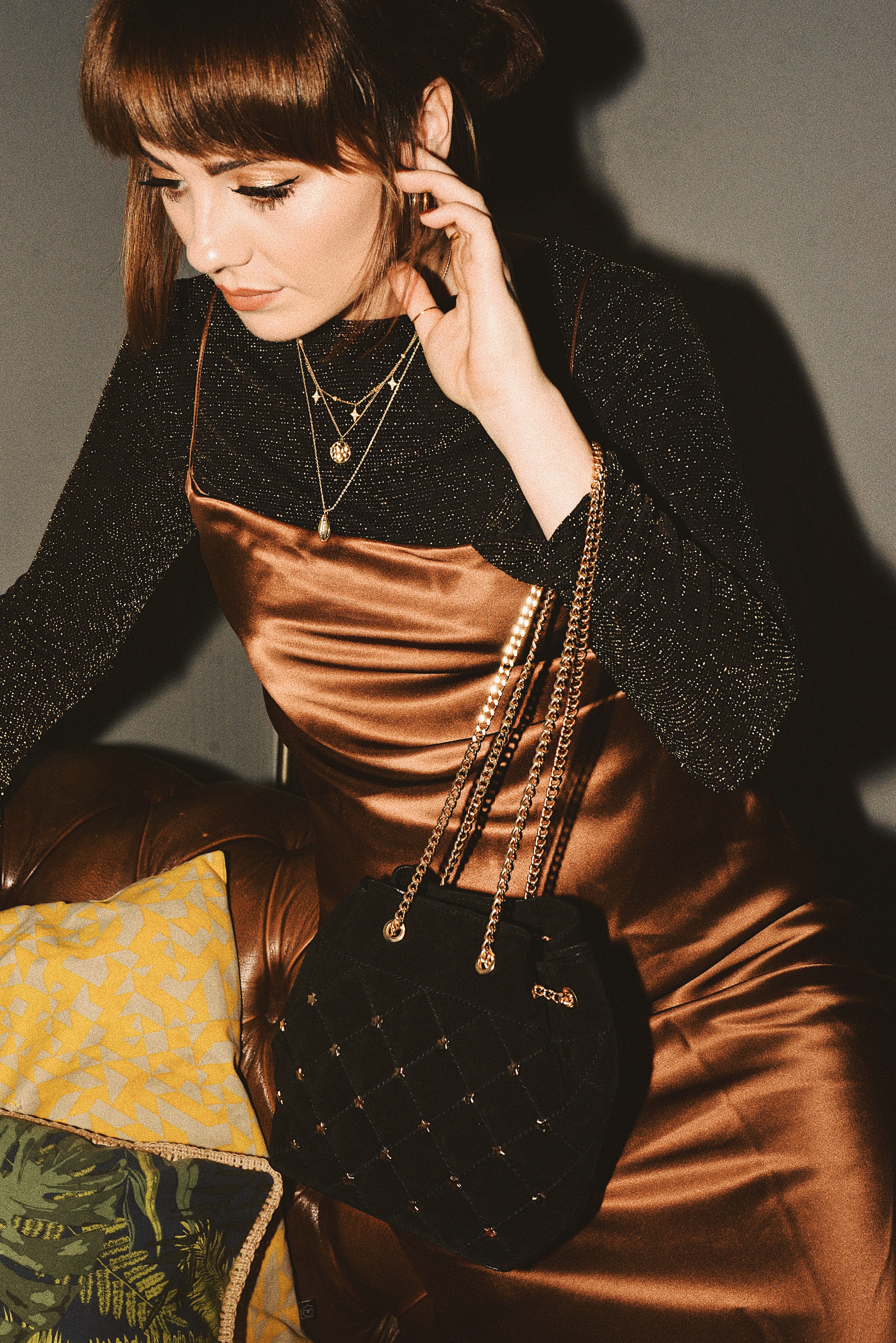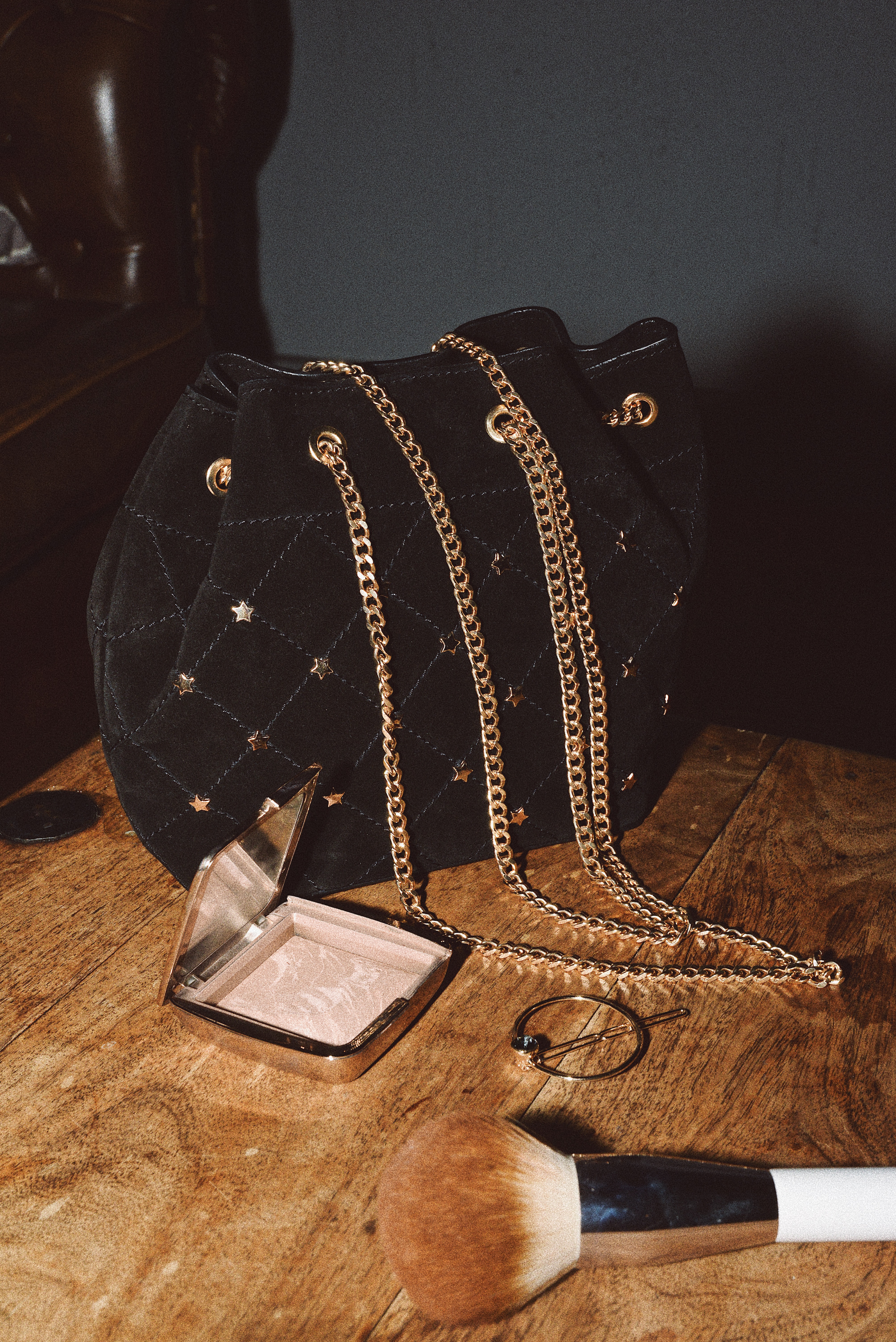 I hope you enjoyed this little round up of festive/New Years eve appropriate looks. I'm a big believer in dressing up simple pieces that I already own for party season – it's much more inventive than investing in a whole new look each time, and I really think that accessories have the power to make any old outfit feel shiny and new again…
---
Photographs taken by Catherine Booty  | Shop Accessorize festive pieces here 
This post is sponsored by Accessorize. All styling & words are my own as always!