I wanted to sit down and just type freely about my thoughts on personal style today – particularly the impact that social media has on the way we all like to dress. Admittedly, this topic was inspired by the very Realisation Par skirt that I'm wearing throughout this post, a highly coveted 'cool girl' brand that creates silk pieces that Instagram goes crazy for. I remember this particular skirt coming into stock and it reminding me of a leopard blouse that I used to sport back when I was at university – should I?  I thought to myself, letting my mind wander back to all the bad leopard print I'd worn before…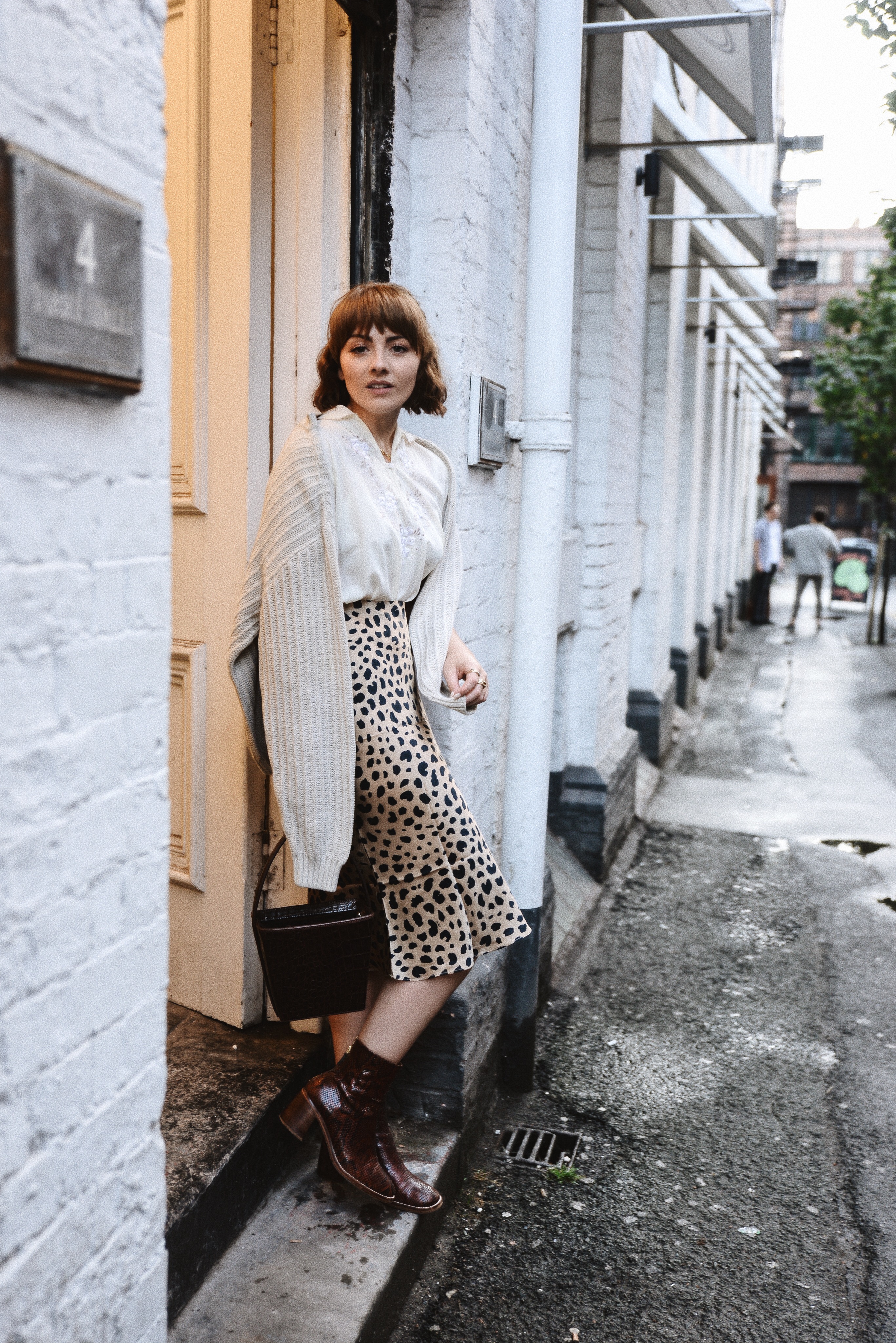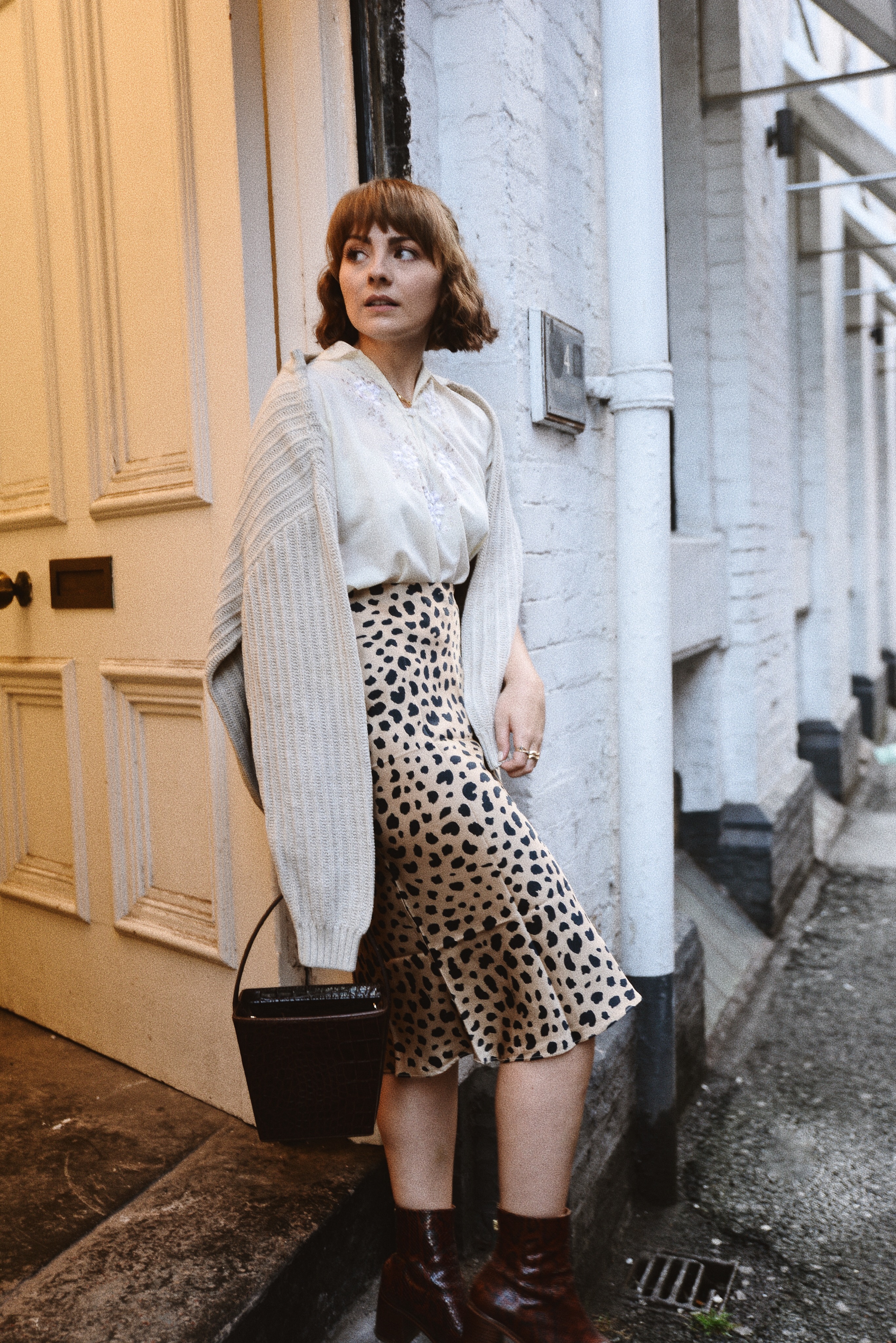 I did that thing where I put it on my wishlist and kind of forgot about it. That was until it blew up on Instagram, and many of my favourite bloggers were styling up the skirt in their own way. Naturally, a beautiful piece of clothing will become popular and sell out – why shouldn't it? I put myself on the waitlist, and a couple of months later, the skirt arrived safely in my post box. However, just before purchasing, I had that familiar hesitation – is Instagram just making us all dress the same? Should I hunt for a slightly different skirt that feels more unique? 
I've seen a lot of this kind of mentality on the internet, and every time I start to think this way – I politely nudge my brain to get the hell over itself, and allow myself to just enjoy what I'm drawn to…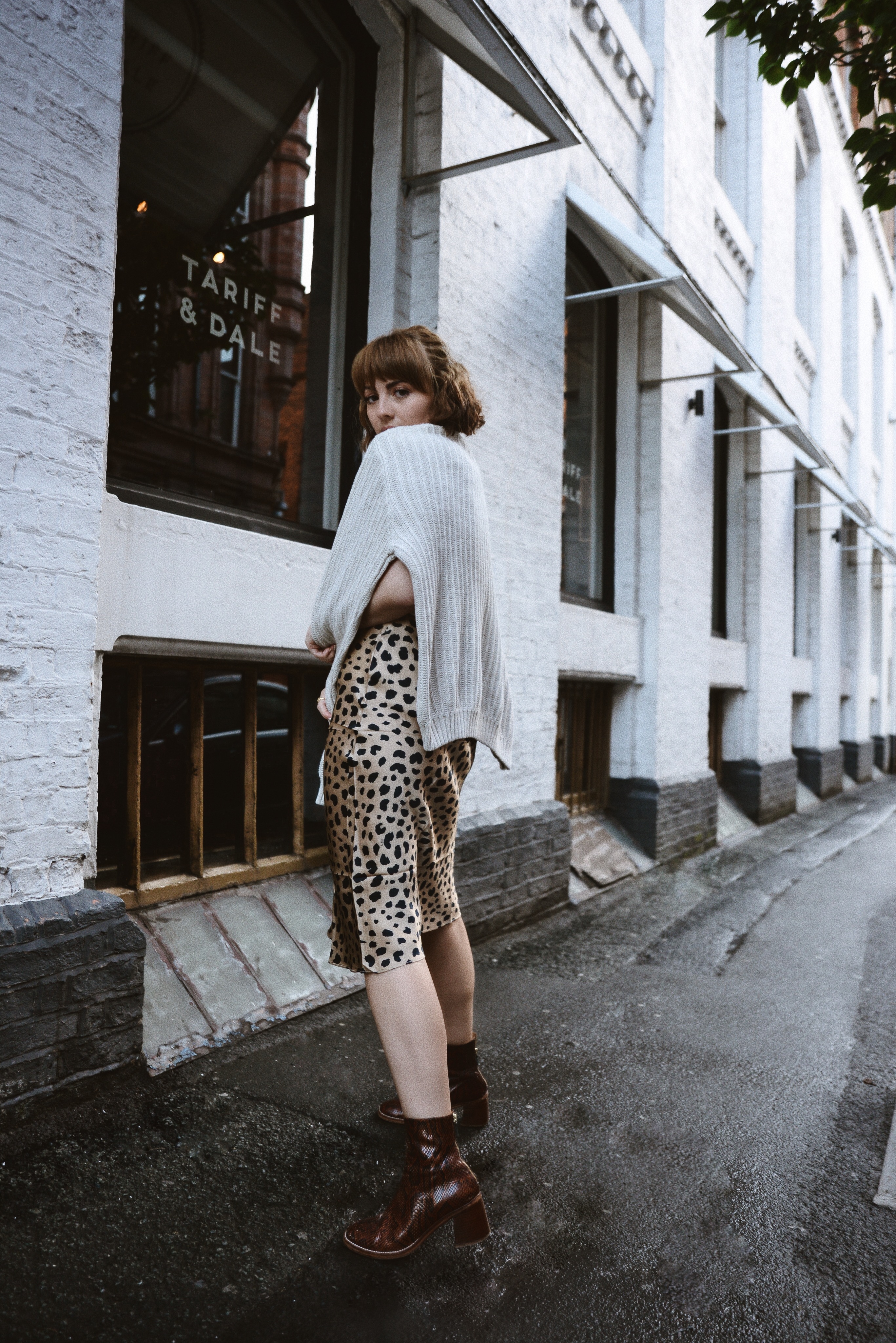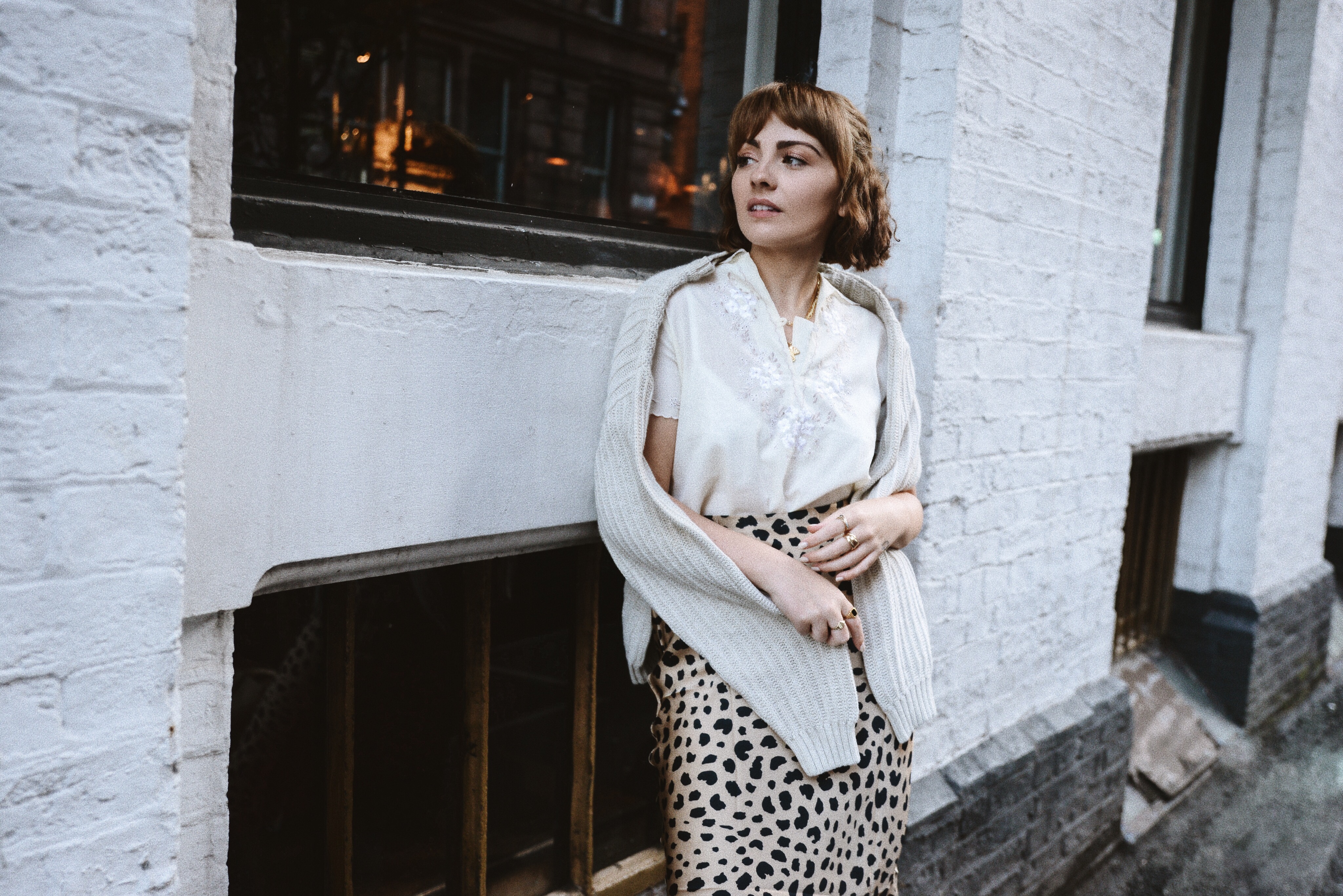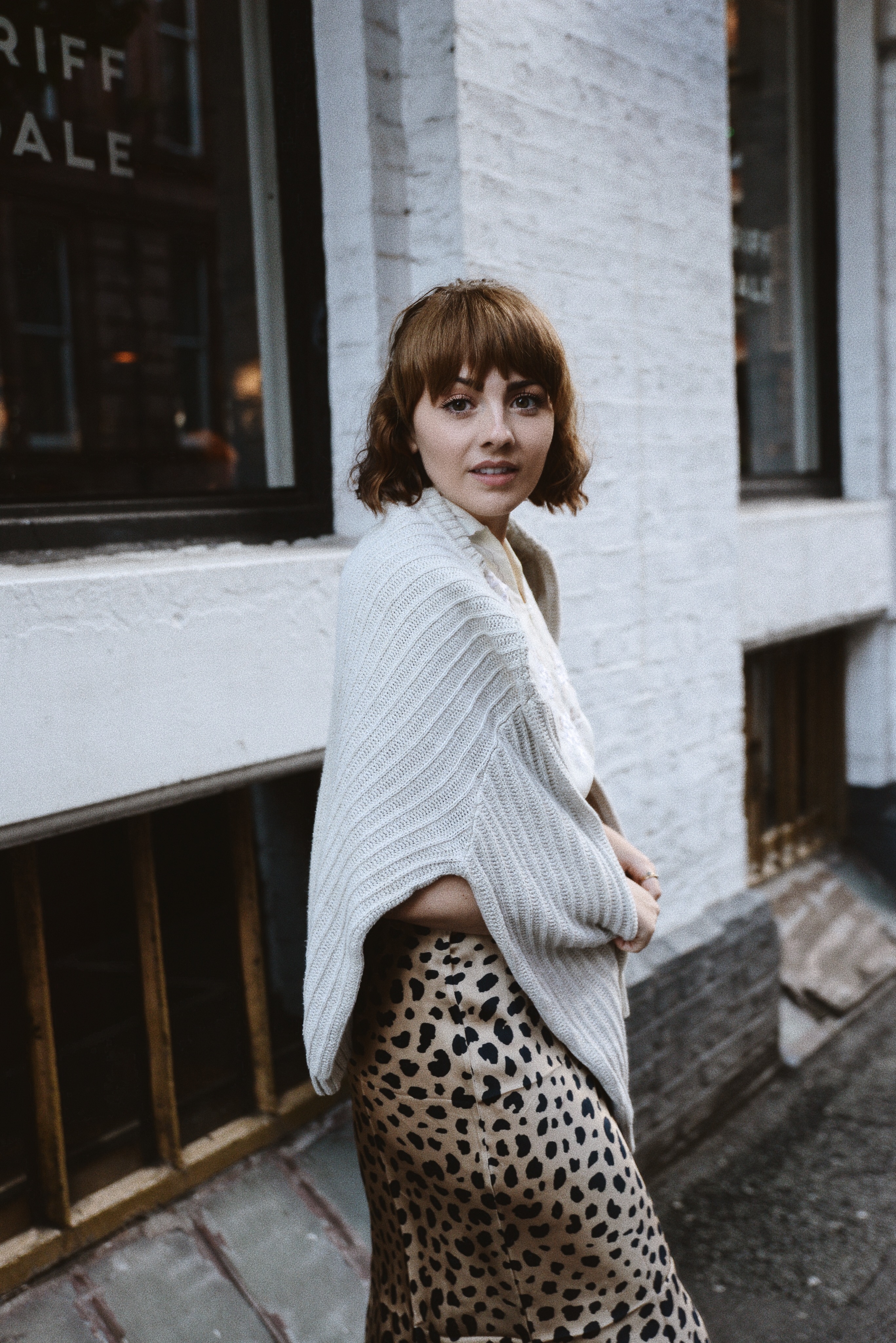 There is also an argument to say that what we are drawn to has now drastically changed because of social media, but this doesn't mean that personal style has to die a dramatic death. Just like there's no shame in enjoying a catchy pop tune you hear on the radio – there is no shame in wanting an item of clothing that half your feed seem to own. Leopard print is having a real moment, just like the revival of tacky Nineties logos and ugly trainers. Lets just enjoy trends as they come and go, and appreciate them for what they are… 
Fleeting, fun, and more often than not – slightly regrettable.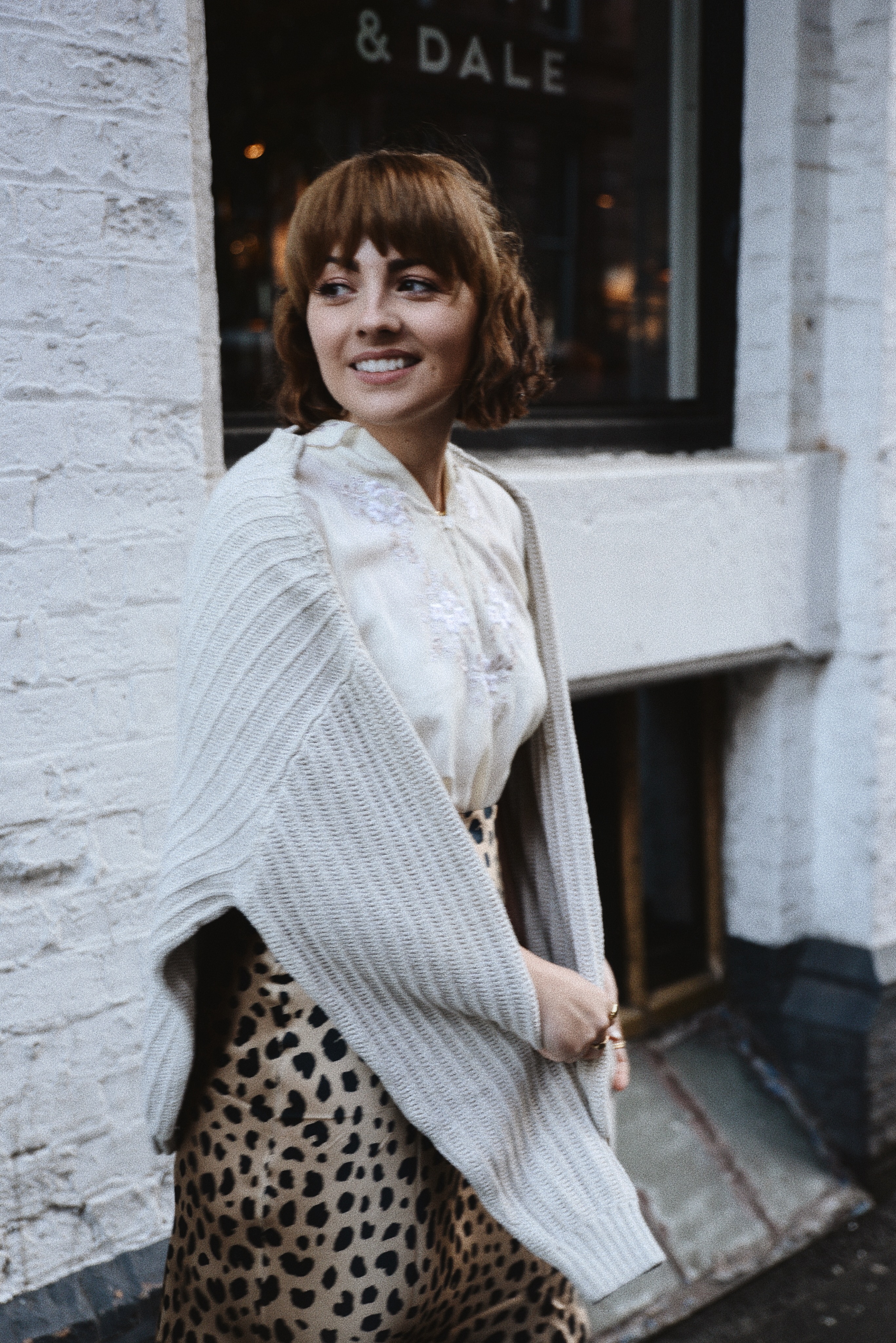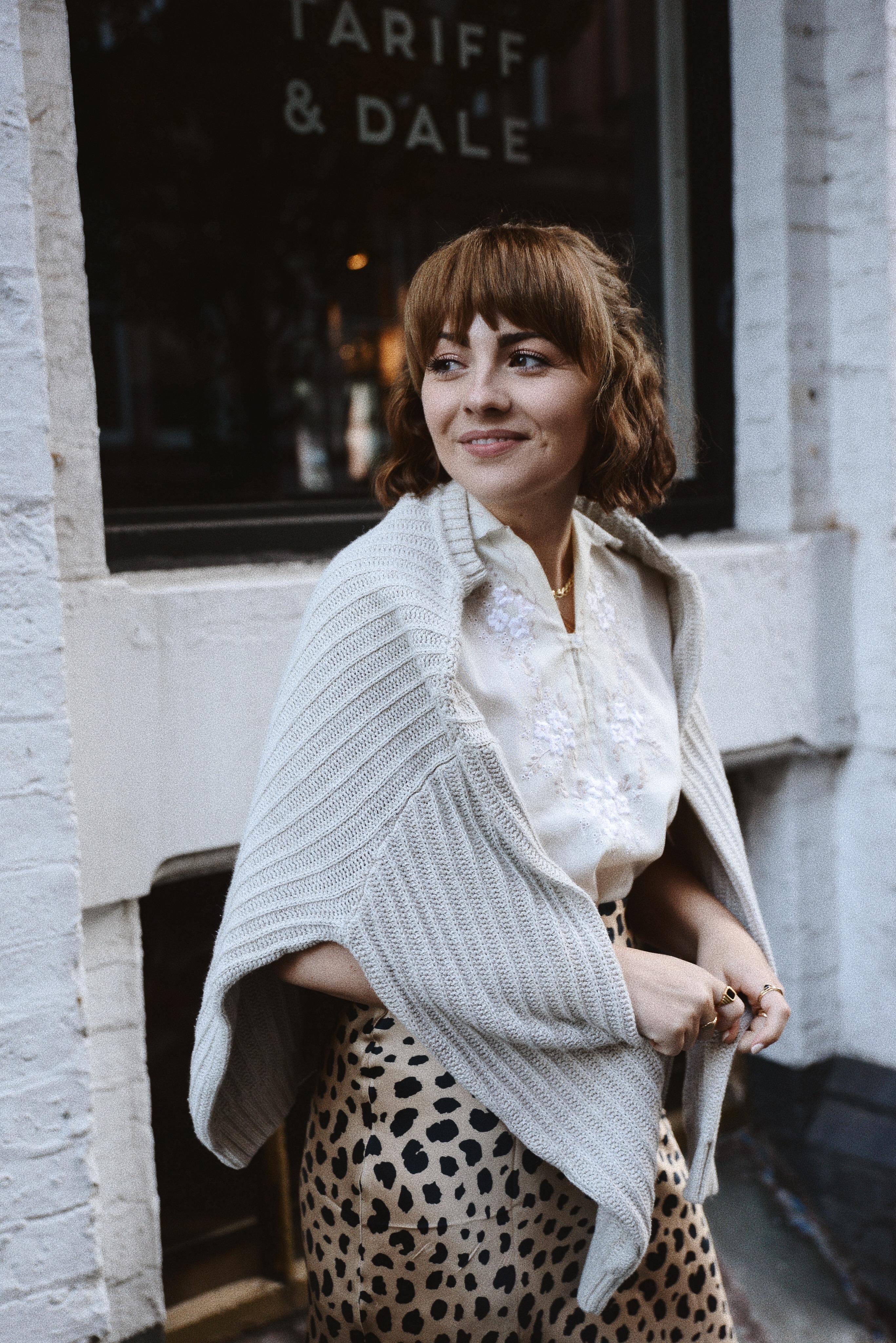 Fashion can be a right snob, and I for one, am all for encouraging people to dress however hell they want. Not everyone will have this overwhelming beam of personal style when you meet them, and that's more than okay. The coolest qualities a person can possess are to be polite and kind anyway – if you can make me laugh then that's obviously an added bonus…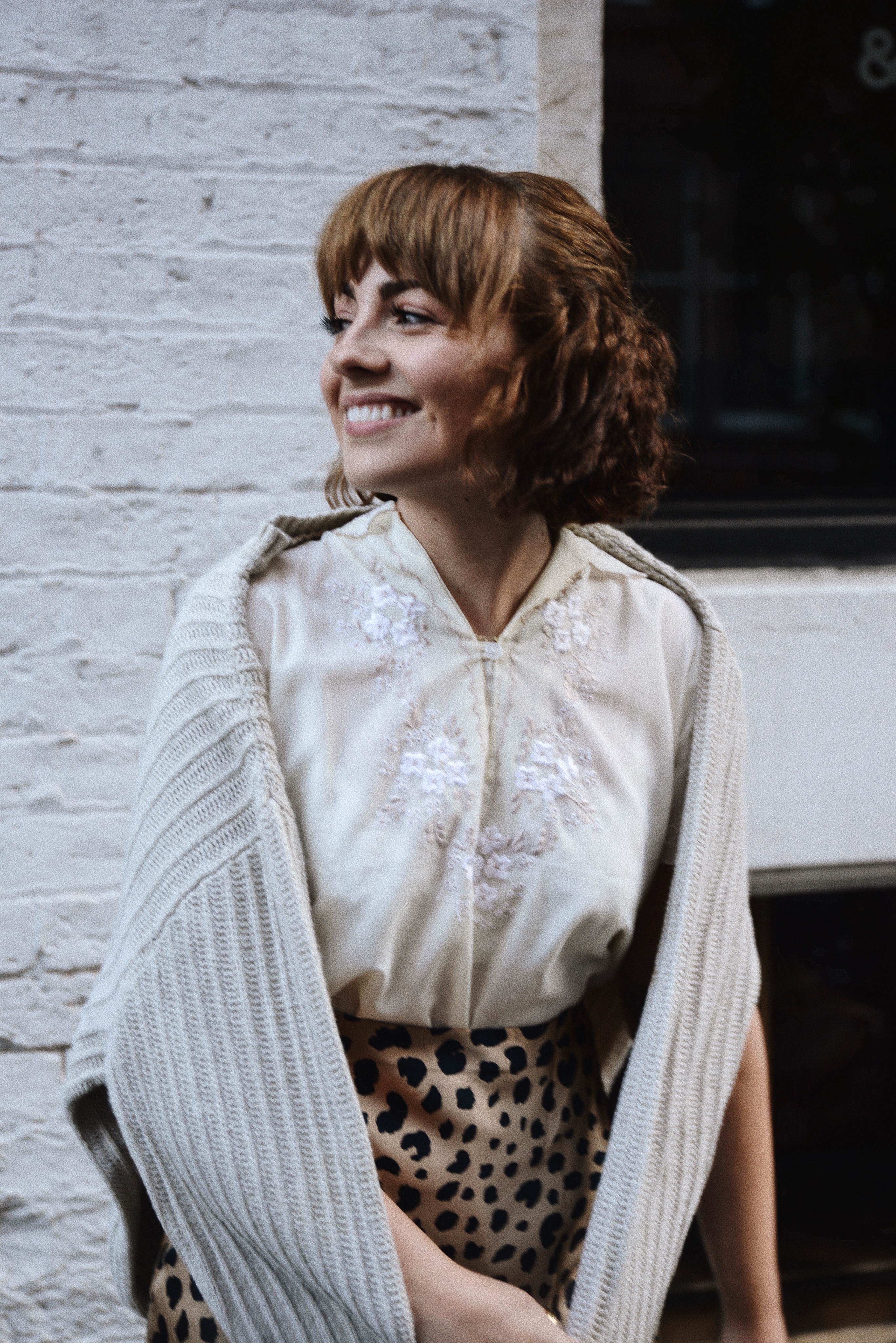 Personal style is kind of this myth that nobody can really pinpoint – can a style ever really be that personal when the majority of people are purchasing clothing produced for the masses? Filtered down from trend reports created by people sat in an office, and subconsciously planted in their heads by the pages of their favourite magazines and bloggers on Instagram… 
We all have the power to influence others, and in turn, we are all influenced by those that we choose to hold in high regard.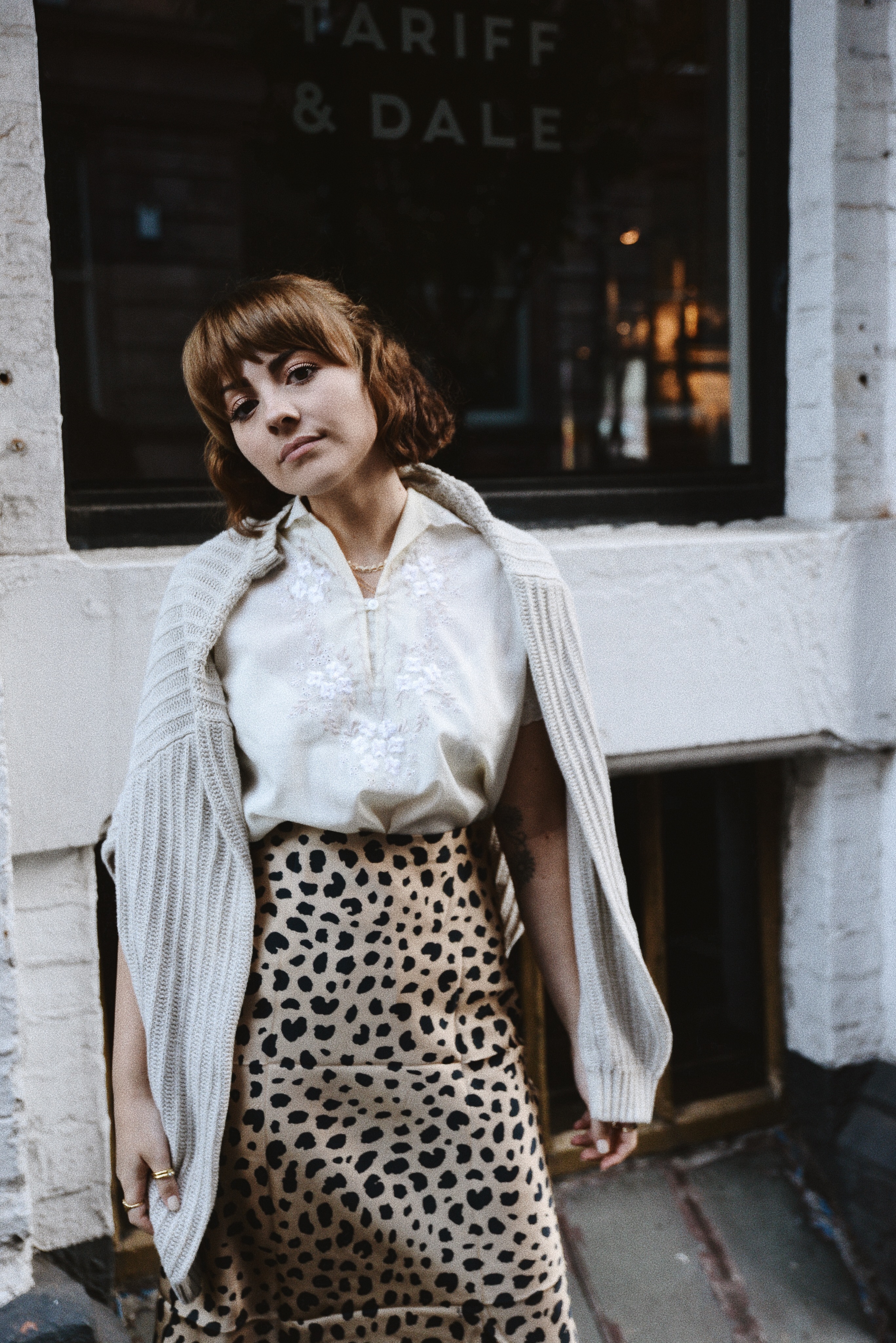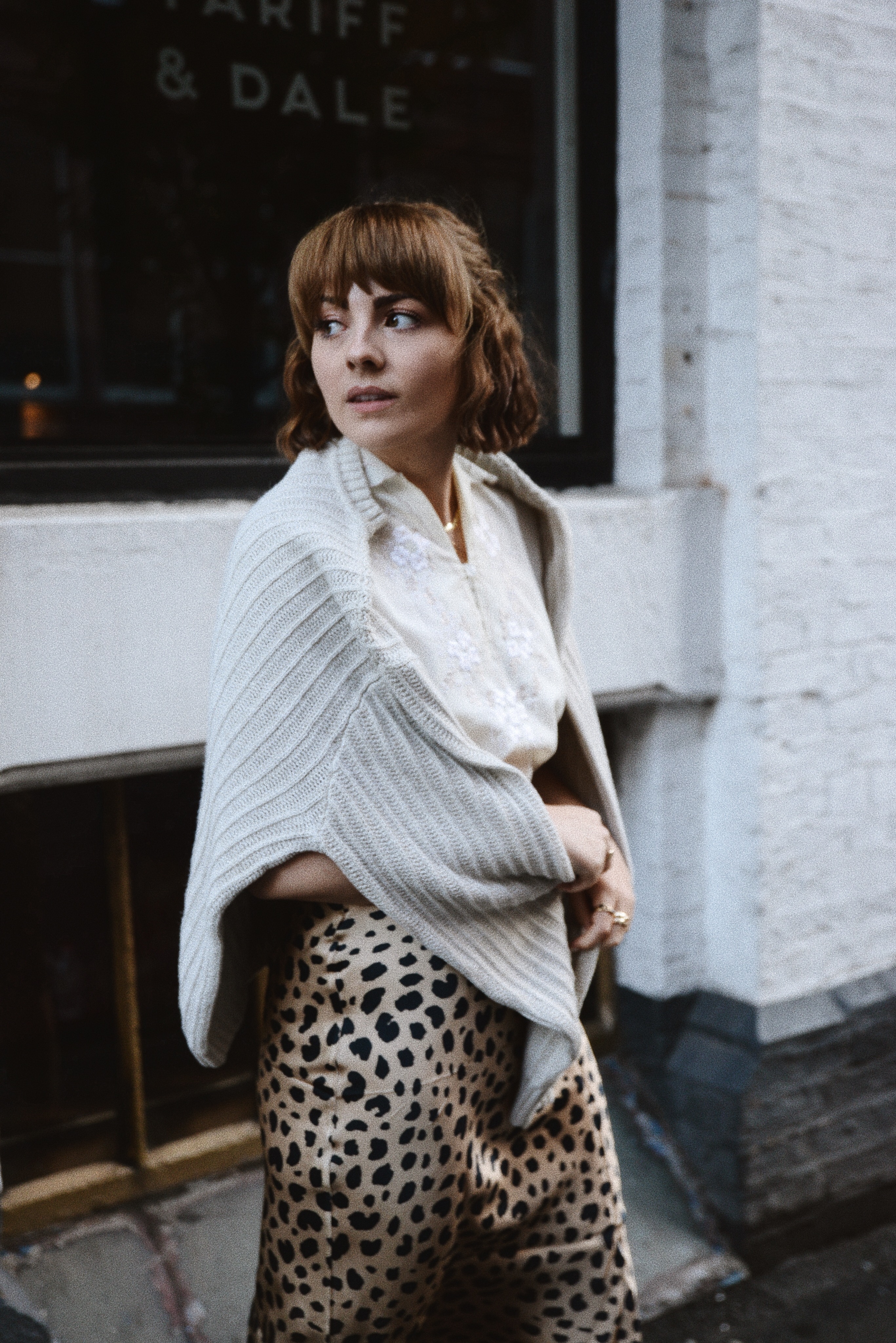 To me, personal style is not about the clothes you wear – it's the stories you have to tell. The memories that make up the outfit. The reasoning behind why you love vintage jeans so much, the movies that inspire you to try something new, and the things you have in your room that not many other people know about…
Personal style is the things you hold dear. It doesn't matter how many people have similar taste to you, it doesn't matter if your outfits don't feel groundbreaking – personal style simply has to do with dressing however you feel most comfortable. In the words of N.W.A (fitting for all this 90's revival): express yourself. Have fun, let yourself be 'influenced' – it's not always a negative thing. After all, I have half of the Sixties icons (framed proudly around my little flat) to thank for helping me hone in on the way I like to dress…
---
Photographs by Catherine Booty 
Skirt – Realisation Par
Top & Jumper – Na Nin Vintage 
Boots – Miista
Bag – Staud Clothing
SHOP THE LOOK