I thought I'd put together a round up of all the brands that are inspiring me, and have done so for a good while now! Usually this is because of the obvious reasons – the clothing designs are amazing, and their branding is executed in a way that appeals directly to my personal style. I admire the following brands not just because they make beautiful clothing, but for how they conduct their whole branding in general. From their photography, to the models they use, to general website layout and aesthetic. These are the brands that are keeping me inspired both on and off Instagram, and have me lusting over their collections like no other…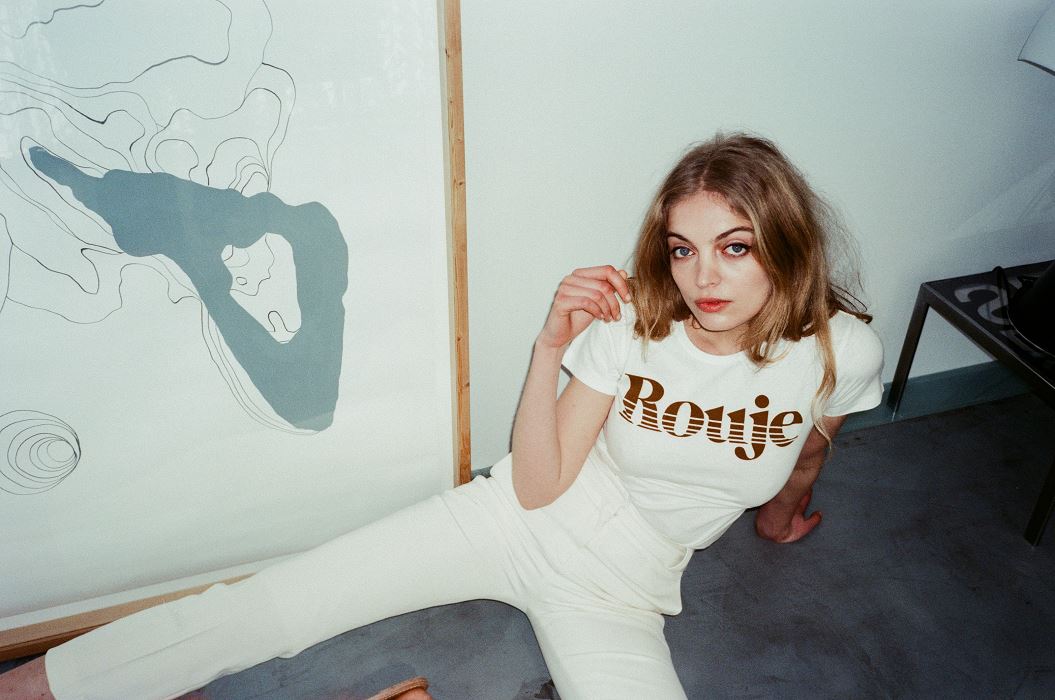 Ph. Sourced from Rouge 
I had followed Jeanne Damas for a while before the creation of her brand Rouge, so I had very high hopes for the eventual reveal! Boy oh boy does this brand call to me – they absolutely nail a vintage inspired piece like no other, but somehow manage to make everything look modern and new. Rouge represents everything I love in a nutshell – low cut blouses, slogan tshirts, and high waist everything. I'm hoping to invest in a couple of pieces for my birthday so let me know what the sizing is like if you happen to pick anything up from there! I will of course keep you updated on any new purchases – I've only heard good things so far…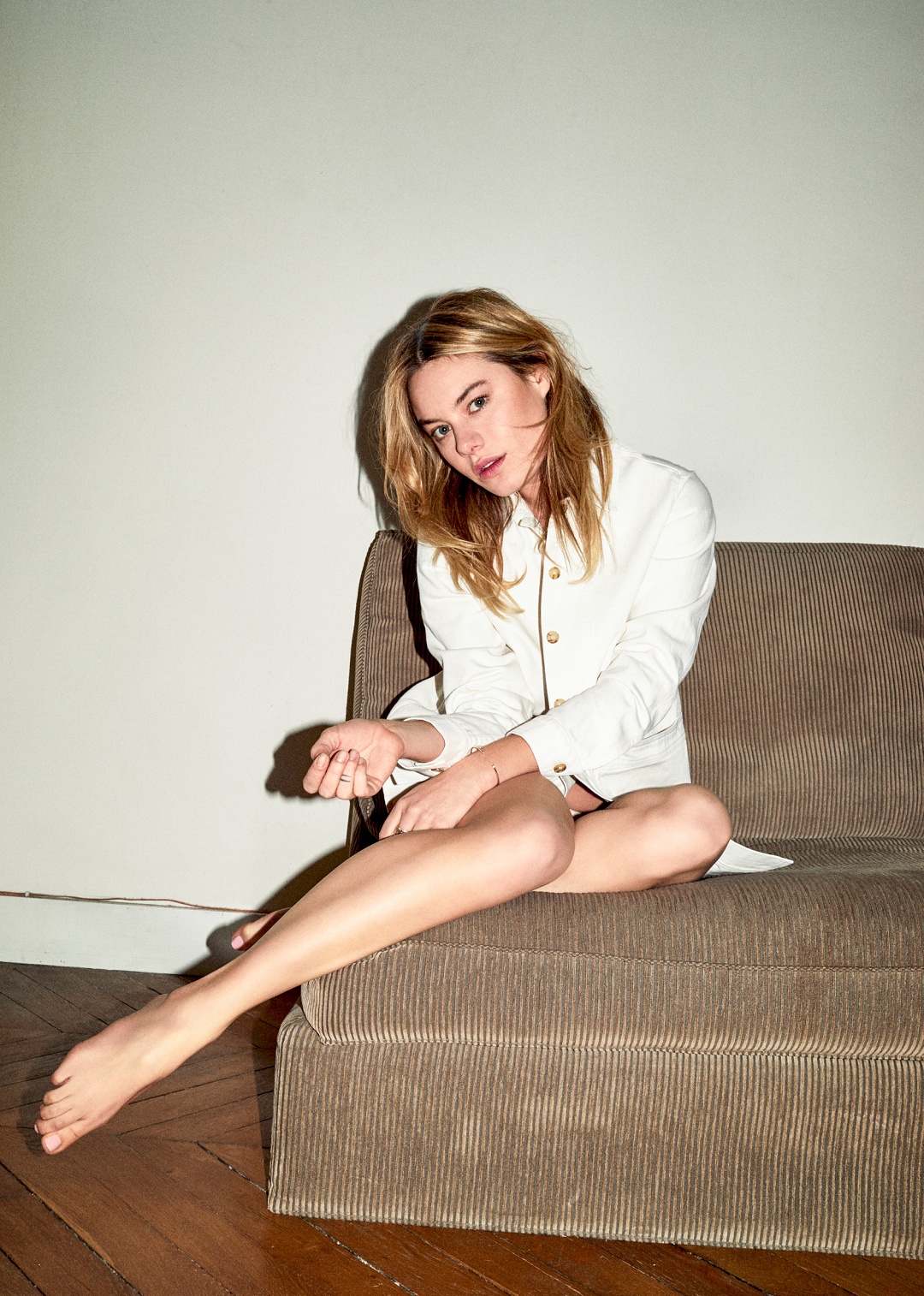 Ph. Sourced from Sezane 
The epitome of French-girl style that seems to sell out as quickly as it comes online! I've been lucky enough to pick up a few pieces from them over the last months, and I have to say that they are some of the most well made items in my wardrobe! The attention to detail is second to none – their love of clothes and well crafted pieces is reflected in their beautiful look books and perfect packaging. It's all about the customer experience, and this really does keep you wanting to go back for more. The sizes also fit true to size! This is something I find difficult when shopping online, I feel like a lot of brands come up small, or only cater to a certain body type. I believe Sezane have something for every woman of all different ages – they have some really fun pieces like their slogan t- shirts and leopard print shoes, but also some really sophisticated, timeless pieces. If you ask me, the perfect balance for a very successful brand!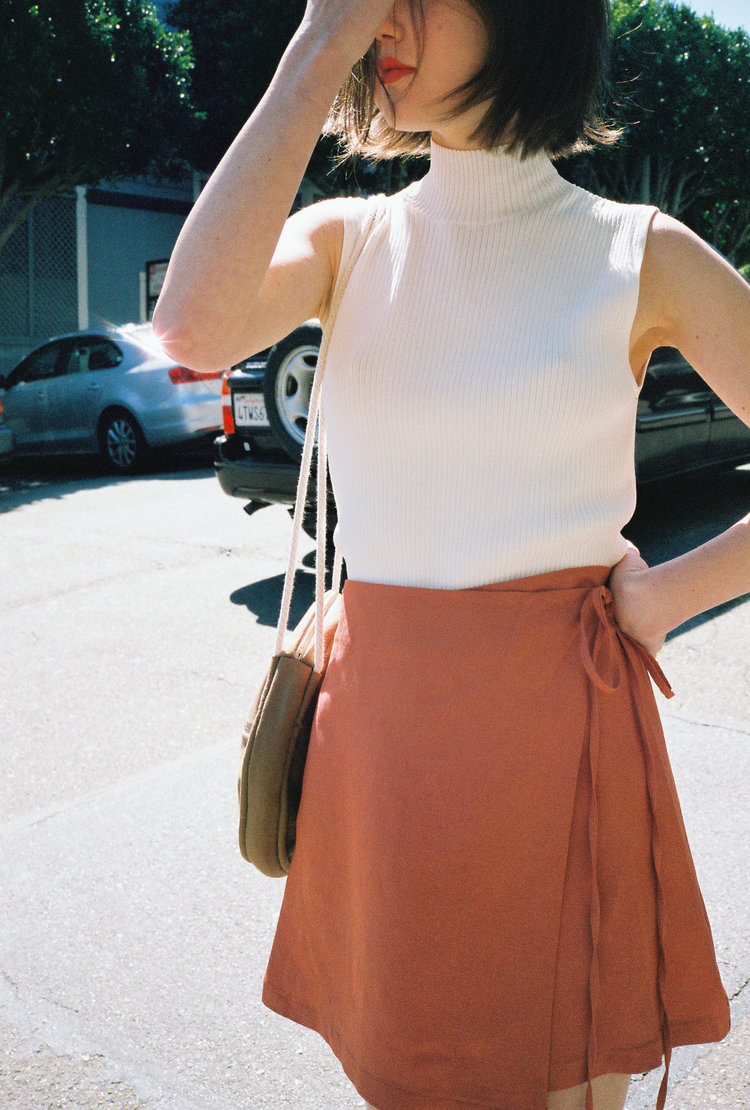 Ph. sourced from Lissy Says Gah 
A store that I found on Instagram and completely fell in love with – you know, one of those rare times when you scroll all the way to the bottom of the account feed and still want more. They stock some amazing brands including Paloma Wool that I'll go on to mention later. They also have a vintage section so they really do have the best of everything – it's a great way to source new inspiration and discover new brands that you may not be familiar with. Not to mention, their website design/photography in general is absolutely beautiful!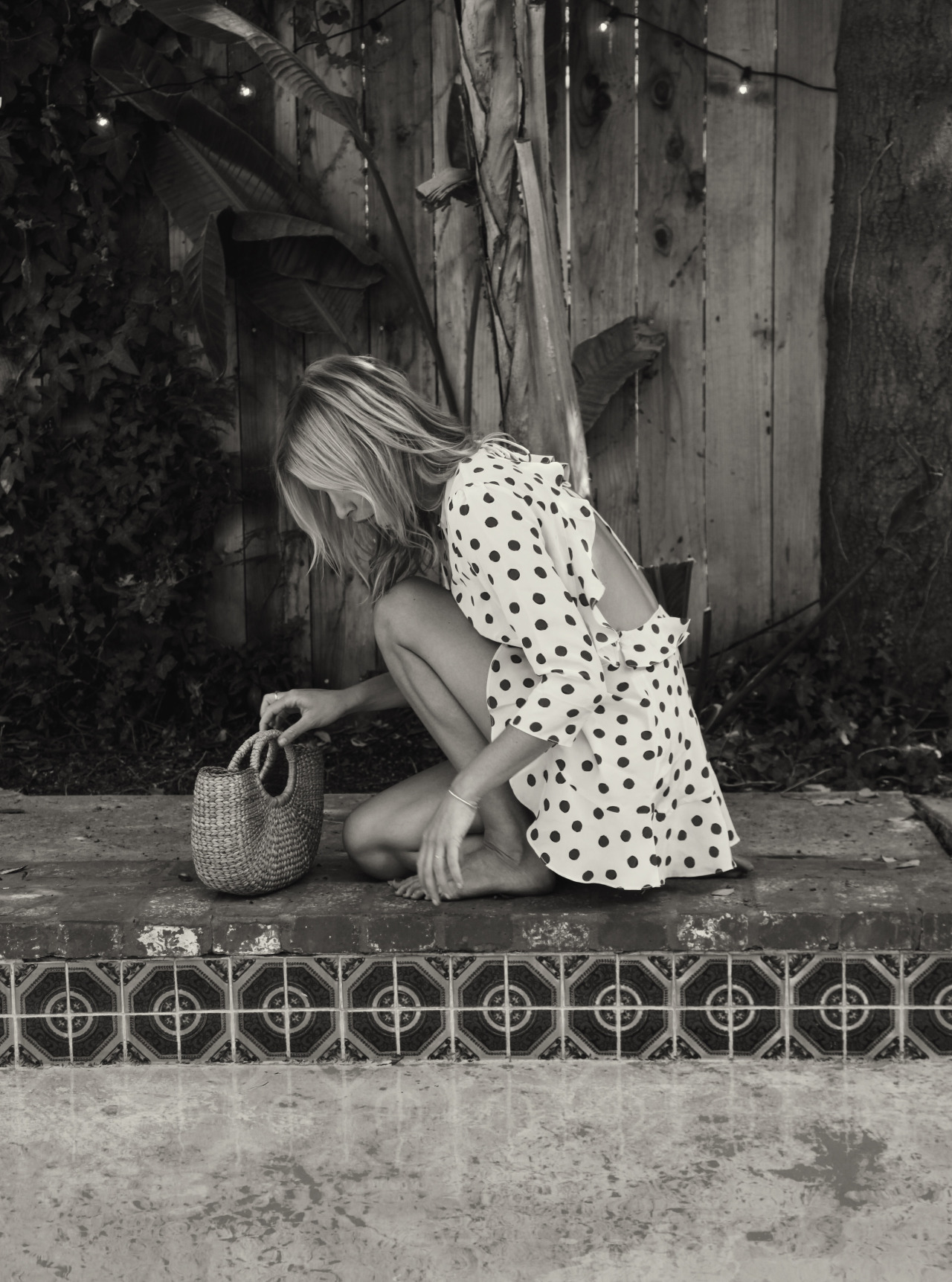 Ph. sourced from Realisation Par 
I'm sure many of you will have heard about this brand whether you realise it or not – their star print dresses have been everywhere over the last couple of years and have become pretty highly lusted over by many – and rightly so! I think it's their perfect combination of flattering cuts and individual prints that have made them so popular. They channel that effortlessly 'cool girl' style – that pretty blouse meets tough denim that I love so much. I think I have finally decided on a blouse that I'm going to invest in at the end of the month, so I'm sure I'll report back on here with my thoughts on the sizing/quality etc!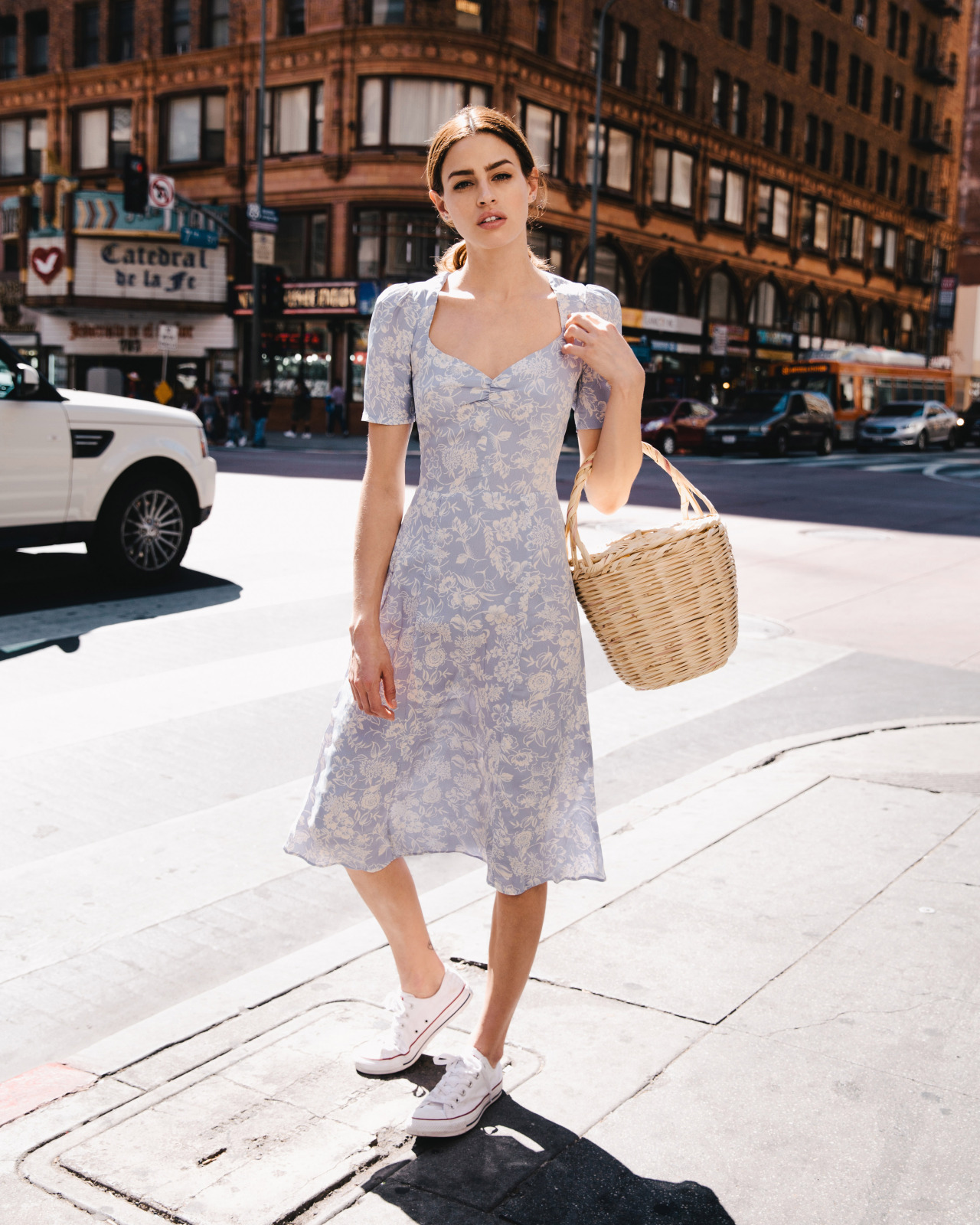 Ph. sourced from Pinterest
Reformation have been a firm favourite for years now – whenever I pay the website a visit I have consistent mini heart attacks, everything is so immaculately designed and styled! Basically, if someone told me I could only wear Reformation for the rest of my days on Earth – I wouldn't flinch. Not only do they appeal to my personal style like no other, but they are a sustainable brand too! They pride themselves on sourcing both vintage and ethical materials – making looking after the planet look better than ever! Think gingham, cute two pieces, dreamy cut out designs, and enough heavenly high waist pieces to last you a lifetime…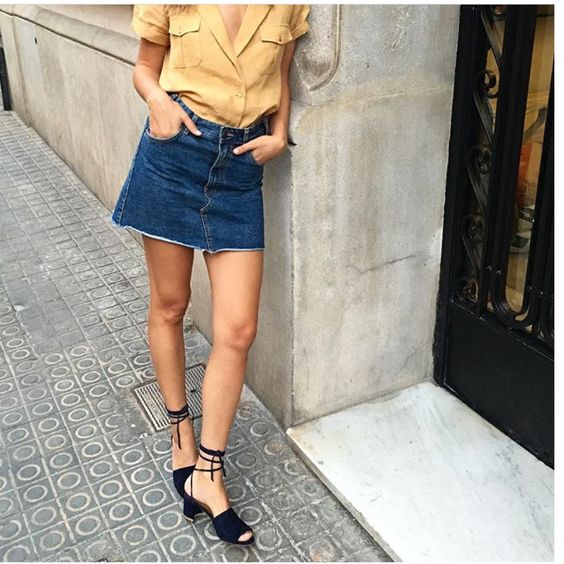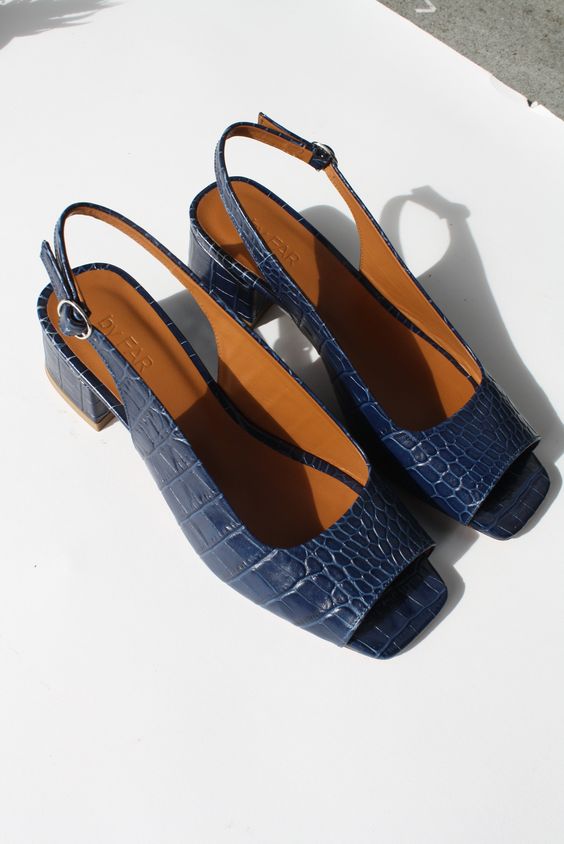 Ph. sourced from Pinterest 
By Far was only founded in 2016 and since then, it seems that every dream girl I follow on Instagram has added a pair to their shoe collection. Created by three women, the shoes have a timeless feel that add an effortlessly cool touch to any outfit. Mules, slingbacks, pastels, cherry reds – if you're looking to invest in the perfect pair of statement shoes, I strongly suggest you check them out. I feel like every single pair on the website would be a match made in heaven with frayed vintage denim…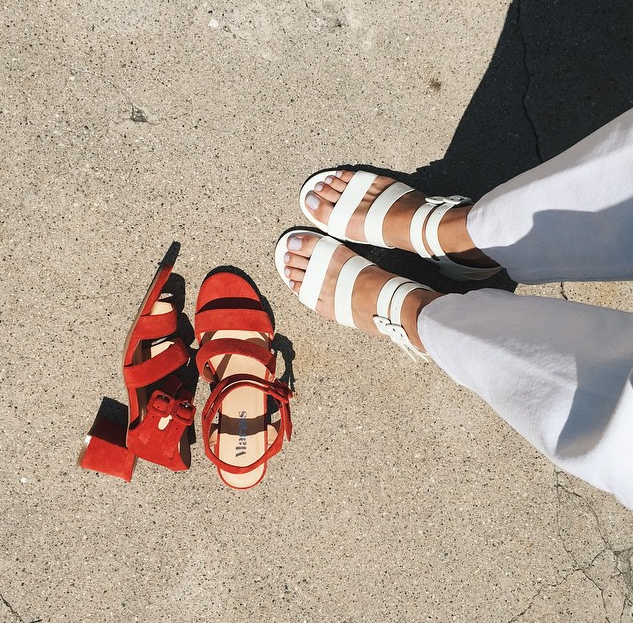 The perfect pastel shoe spectrum of the Instagram world. The Creative Director (@haleboyd on Instagram) has one of the most impeccable wardrobes I've ever come across, and is constantly inspiring me to mix more pastel colours into my looks. I'm dying to get my hands on a pair of these, they have been on my wish list for quite a while now – how am I meant to decide on just one colour??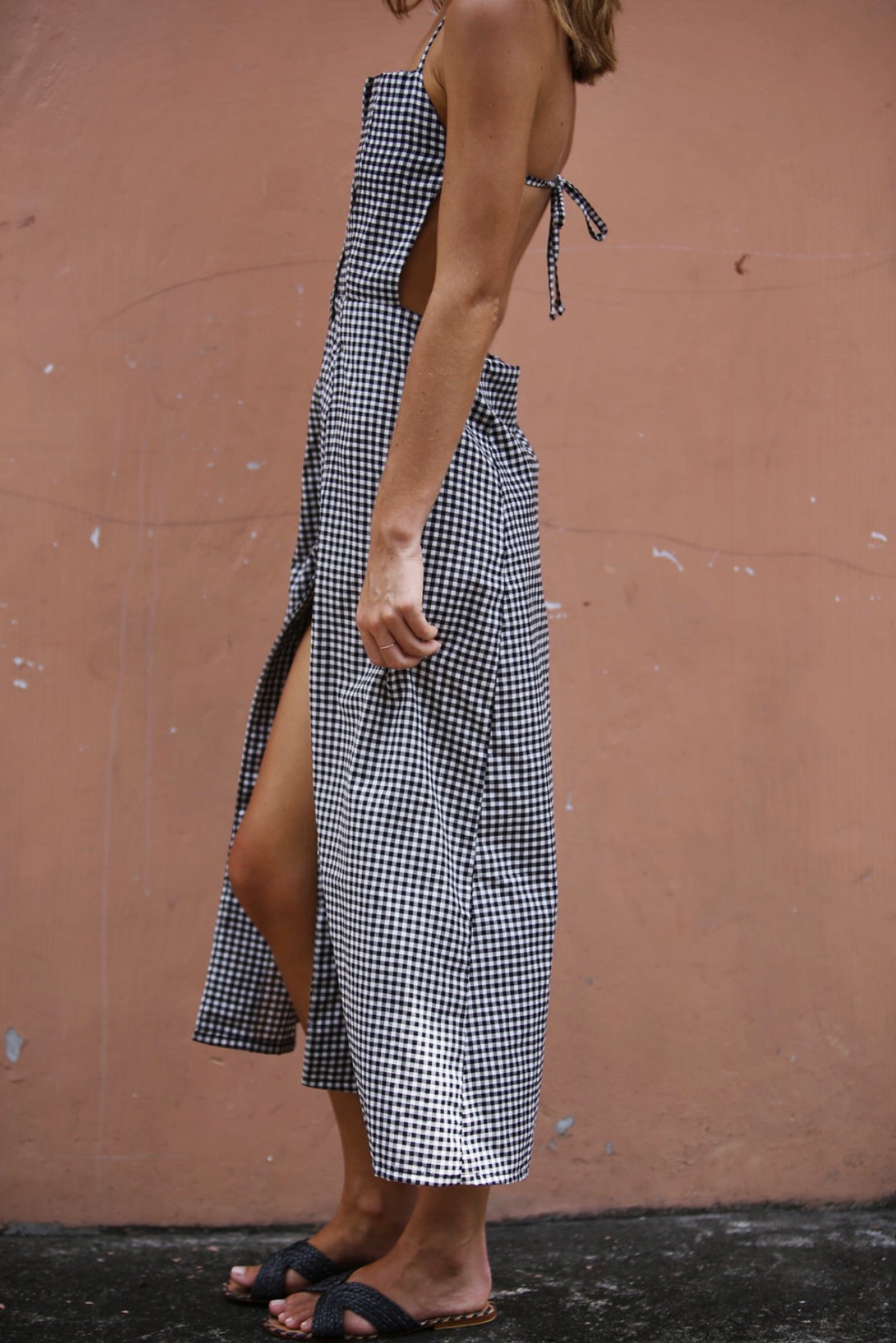 Ph. sourced from Posse 
Two words that please me – reconstructed vintage. I mean, really bloody well reconstructed vintage at that, the kind that's inspired by past vintage designs and created from scratch – not the rubbish kind that leaves you re-imagining the piece it once was. Posse are just Summer dress heaven. I love the way they cut the back and sides out of their cami dresses – it's so flattering, but adds something really cool to a classic design – something I'm always on the look out for. I think the above picture could pretty much be the ULTIMATE Summer dress with a pair of black Birkenstock sandals and a basket bag in hand…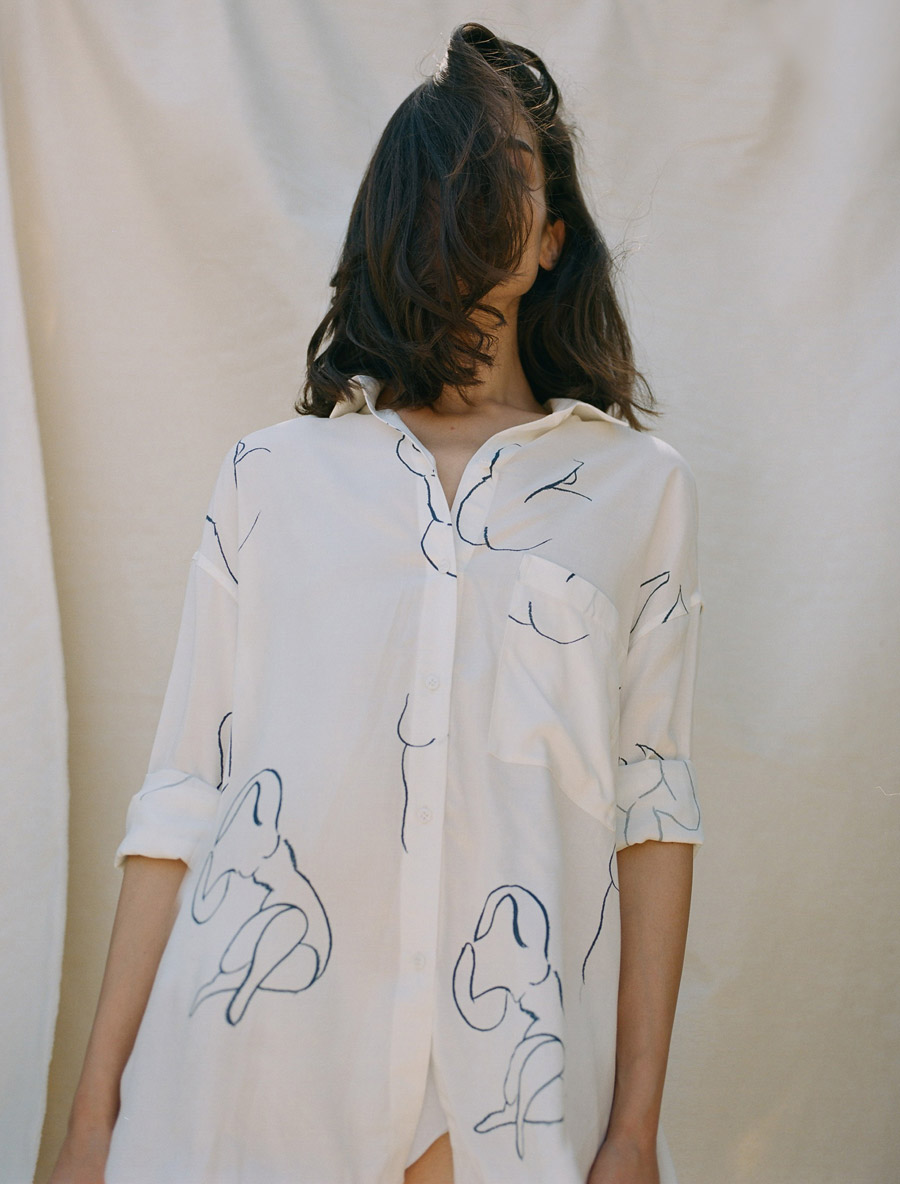 Ph. sourced from Pinterest 
A clothing line created by artist Paloma Lanna, the pieces explore the relationship between fashion, art, and photography. The result? Contemporary pieces with a unique and personal touch to them. They stock the best denim three piece I ever did see (yep, you heard me right) – I didn't know I needed one either until recently. Denim is more popular than ever lately, and it's great to see a brand doing something a little different. Their general clothing cuts and prints appeal to the minimalist in me, but also have that vintage inspired edge that I lust after. Everything looks so flattering, and they use those beautiful, muted colours that just look divine at this time of year. Rusty oranges, pastel blues, and lots of masculine style jackets. Paloma describes the line as a 'project which is about getting dressed and about space or ideas that are created around the act of getting dressed.'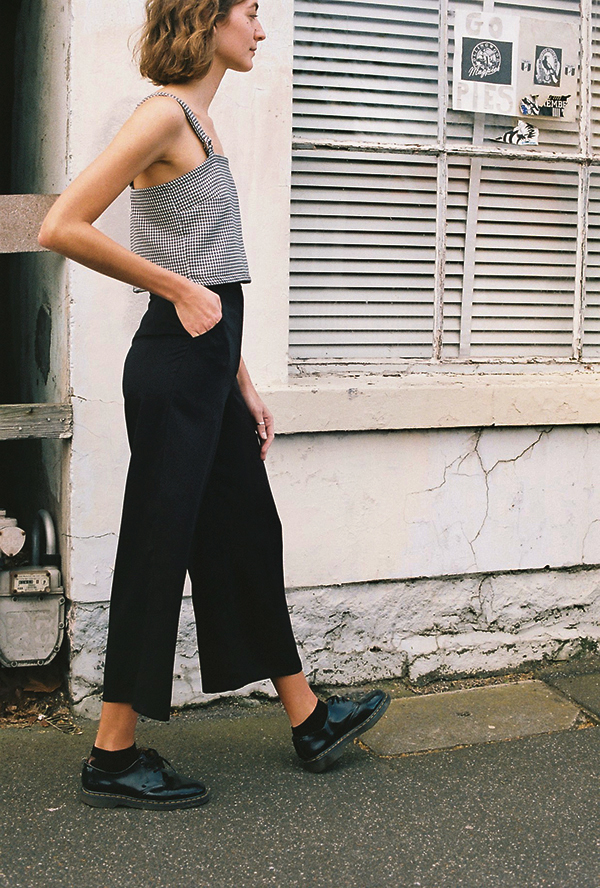 Ph. sourced from Caves Collect
A fairly new brand that's already has a huge buzz around it, and I can definitely see why  – their pieces are vintage inspired but remain modern. Their cuts are masculine, but the styling always has that feminine edge – basically everything I aspire to be when putting an outfit together each morning. They also have some of the best product/clothing photography that I've seen on a website before. It's a constant source of inspiration when trying to figure out new ways to present my own blog photography – they really manage to bring their clothes to life and make them look interesting!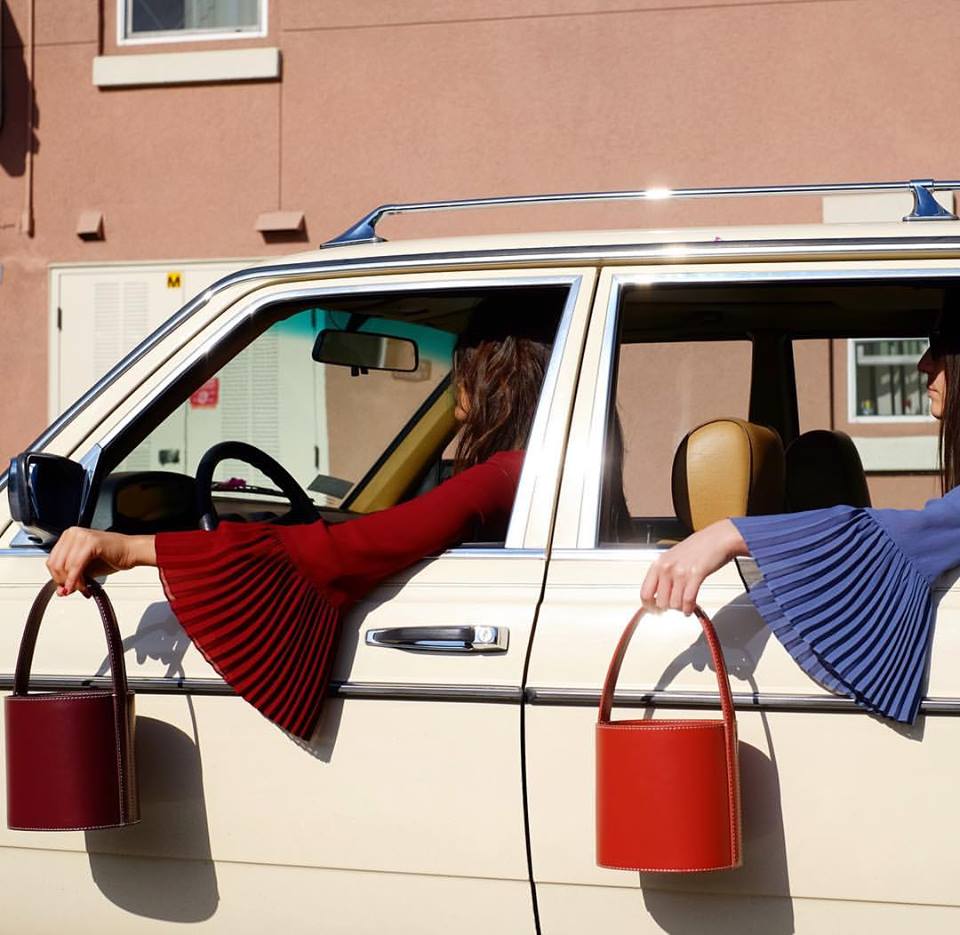 Ph. sourced from Pinterest 
Staud were first bought to my attention quite a while back now when I discovered their infamous bucket bags on Instagram – everyone from the likes of Alexa Chung, Camille Rowe, and Jeanne Damas have sported one, so it's not hard to see why they became so popular. Like pretty much all of the brands I've mentioned in this post, the designs are elegant and modern, but primarily reflect a love for vintage. I really recommend checking out their new collection if you're approaching a Summer holiday, or just fancy some SS17 inspiration – they even have Diana Silvers modelling, who happens to be another of my favourite Instagram ladies!
I hope you found this little round up interesting in some way – maybe there's a brand here you haven't come across yet and are about to fall in love with! I'd love to hear what brands are keeping you inspired lately…
Alice x
---