What a summer it's been – I feel like its been one of the longest (and hottest) summers I've ever lived through. We are now slowly edging closer to the new season ahead, and I have to say, knitwear and boots have never looked more appealing. I'm excited to add some cosier feeling pieces to my wardrobe, and as always, dig out many of my favourite pieces that are currently stuffed away out of sight. I'd like to tell you they are all organised and tucked away in those vacuum storage things (never quite managed to get my shit together to that extent), but alas, they are hidden in various unused suitcases, waiting patiently for their next outing…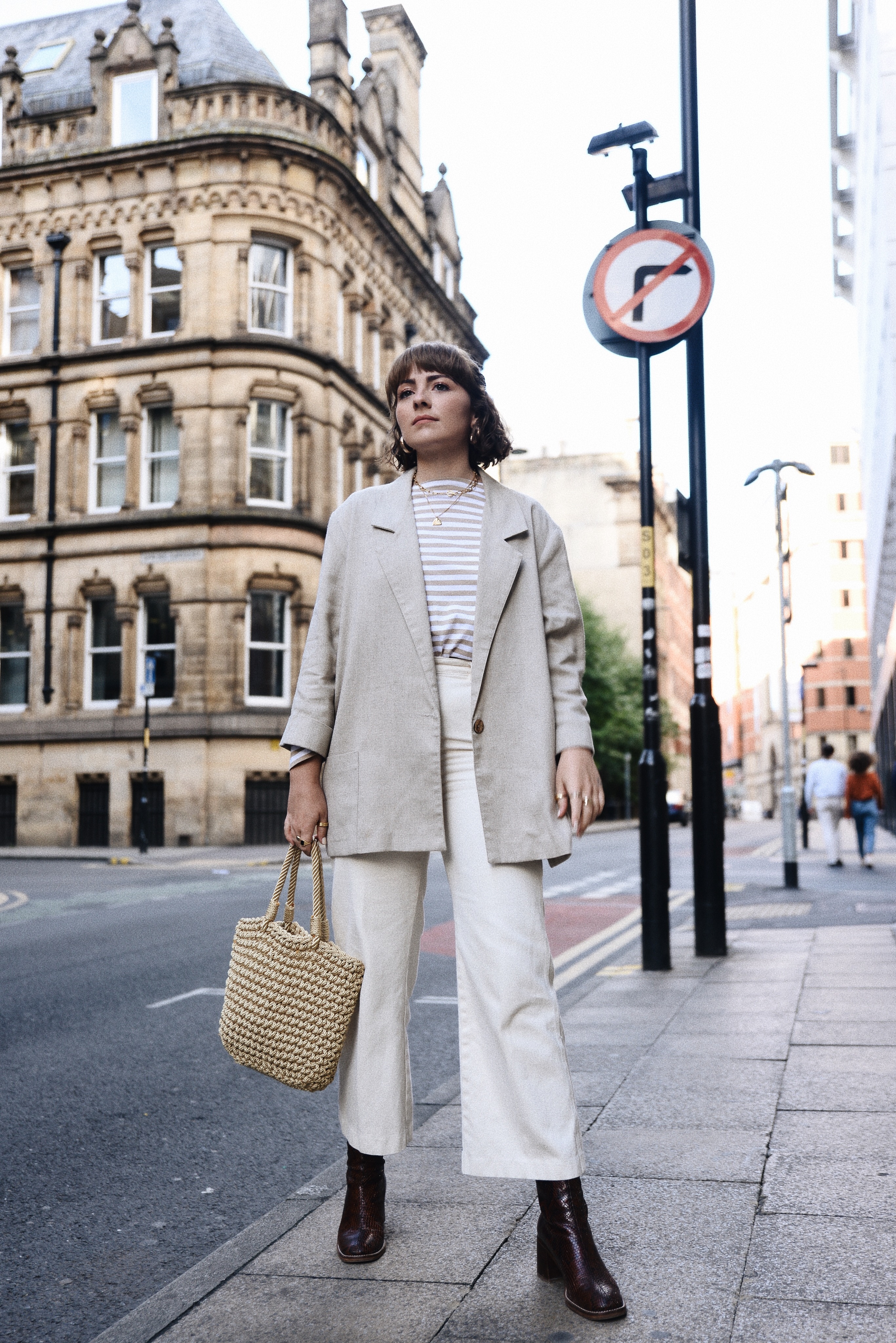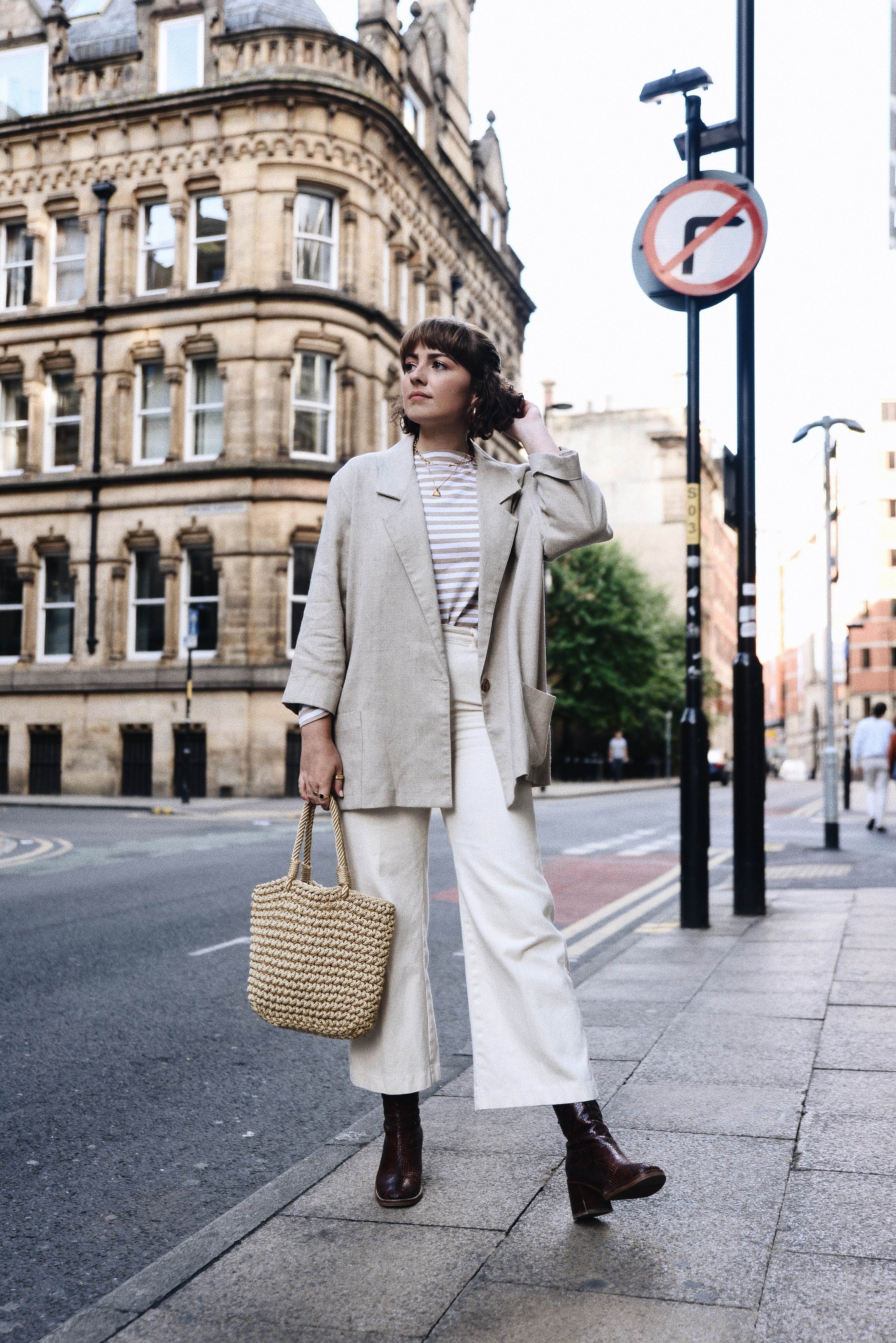 One of my favourite trends this summer has been neutrals. Cream, tan, khaki – all the neutral goodness I can get my hands on. Particularly vintage linen pieces, they have been my saving grace throughout the impending doom of the heatwave…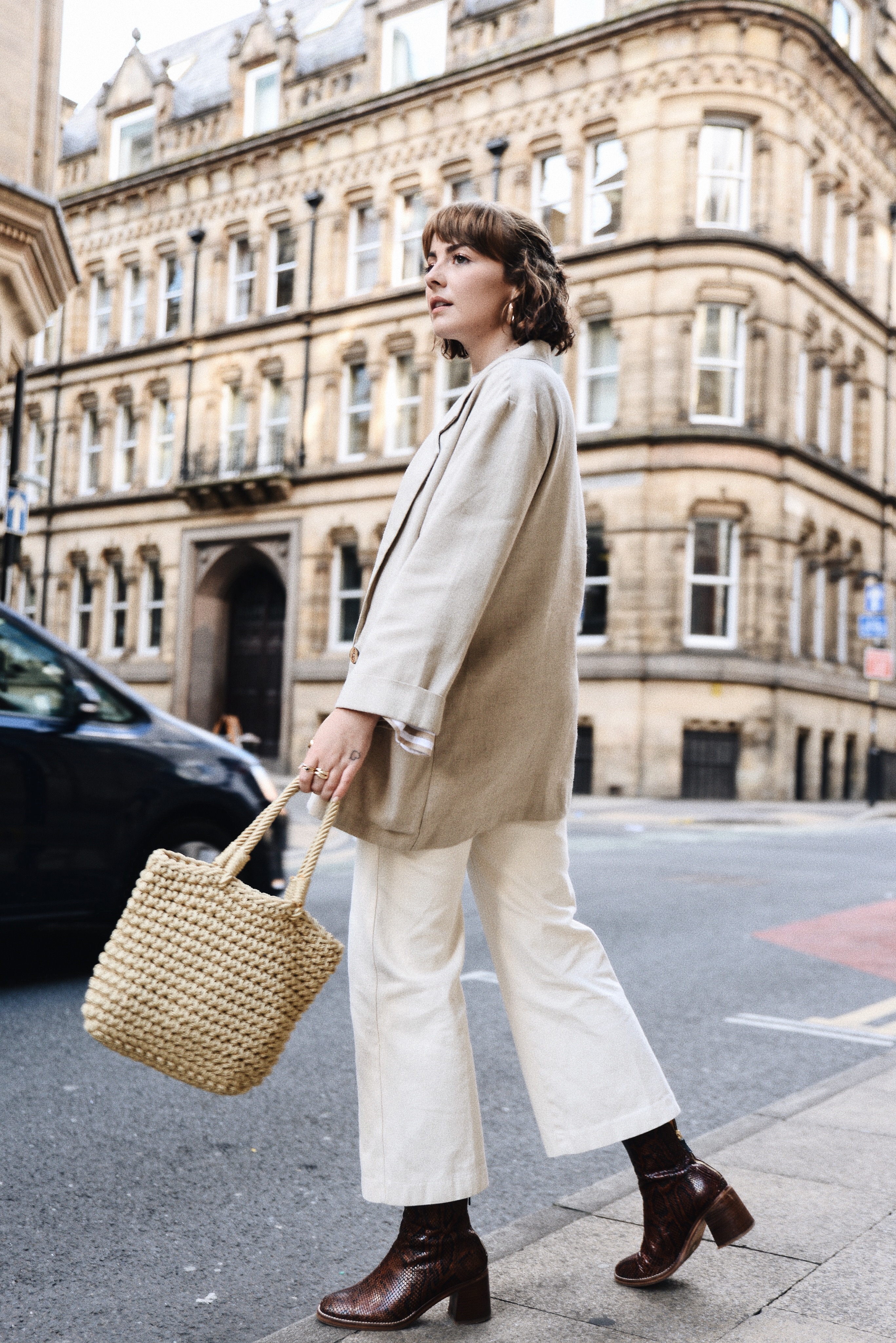 I'm not quite ready to fall into the trap of wearings lots of black, brown, and navy this autumn/winter. I want to make an effort to style as many of the neutral pieces that I've picked up over the last couple of months as humanly possible. After all, September still has the power to feel like a summer month in parts – lets not rush ourselves too much… 
I'm heading to Tuscany later this month and I couldn't be more excited – it's a part of Italy that I've always wanted to explore, and I feel very lucky that I've been able to bring more travel content to the blog this year. I'm really excited to use the week off to just read and write as much as possible – almost like a little retreat. I'm heading out there with my mum, and we are going to hire a car and do some day trips too. We will be staying in two different places, so it should be a really fun, mother/daughter bonding week.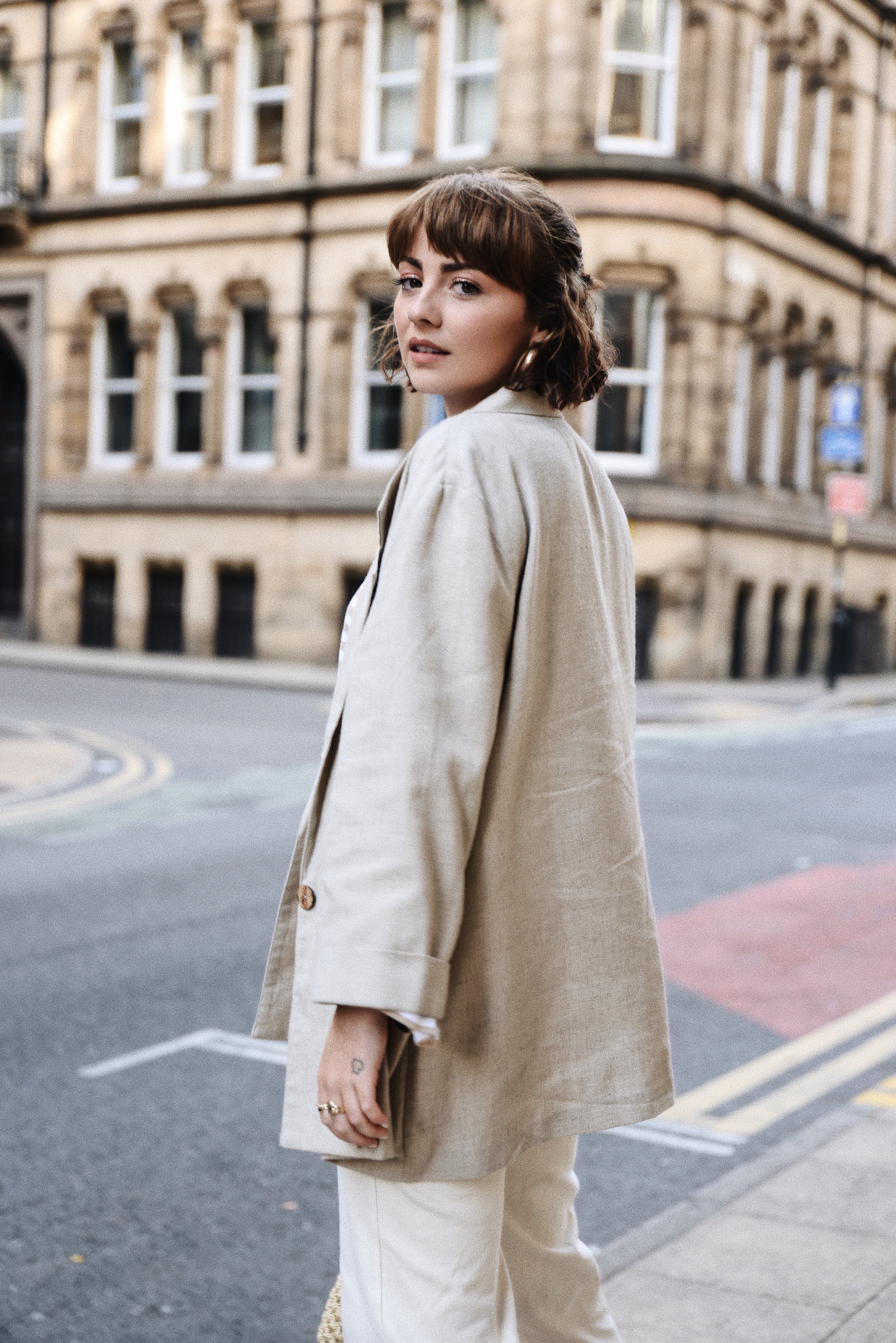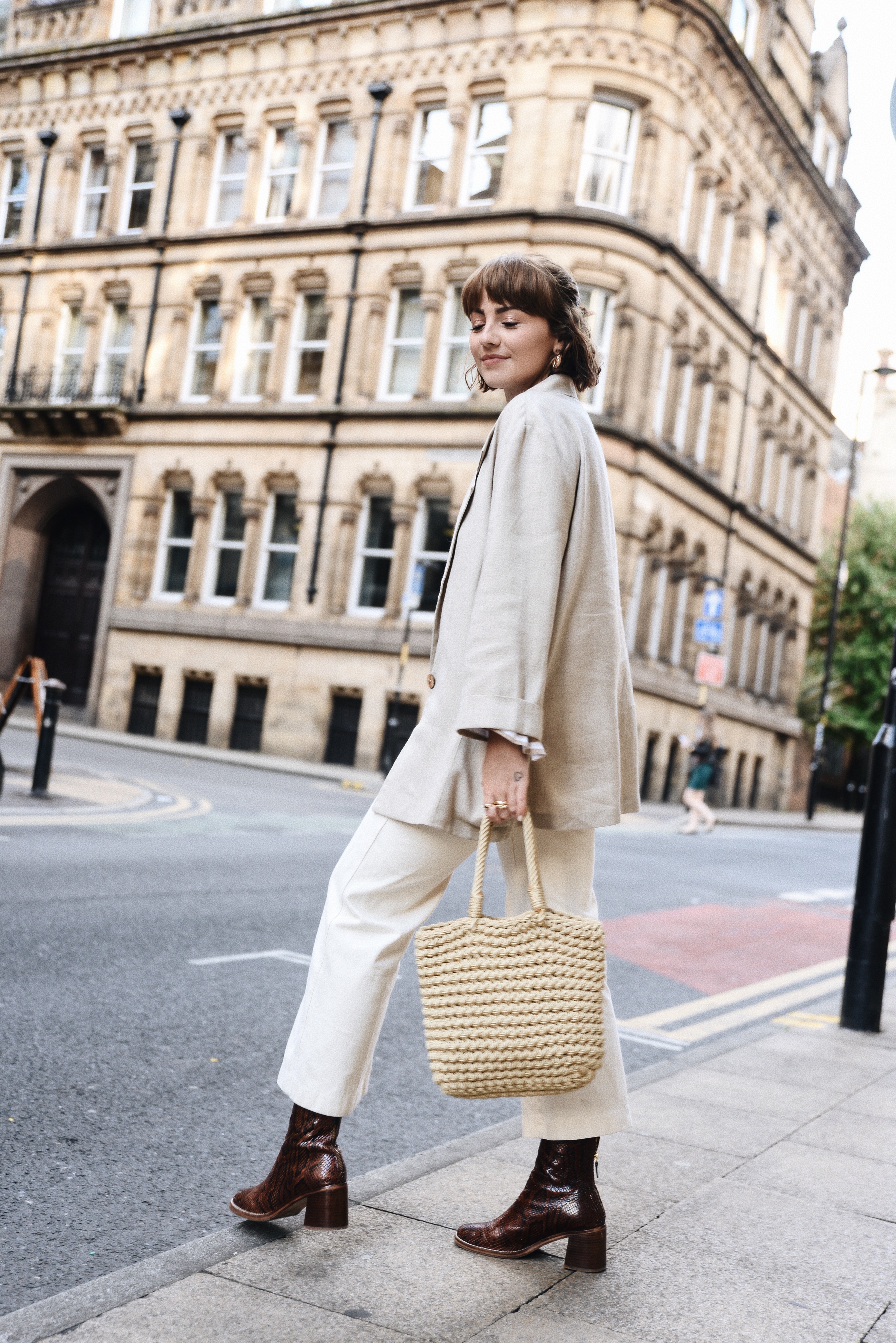 The upcoming trip has got me thinking about how I can keep you guys inspired whilst I'm away somewhere that could potentially still be a lot warmer – I'm kind of over summer dresses, so I'm thinking of keeping my Tuscany suitcase pretty neutral. Pieces that I could wear back home with jeans and boots, pieces that don't scream 'summer holiday' basically. Is it weird that I'm quite excited for the challenge?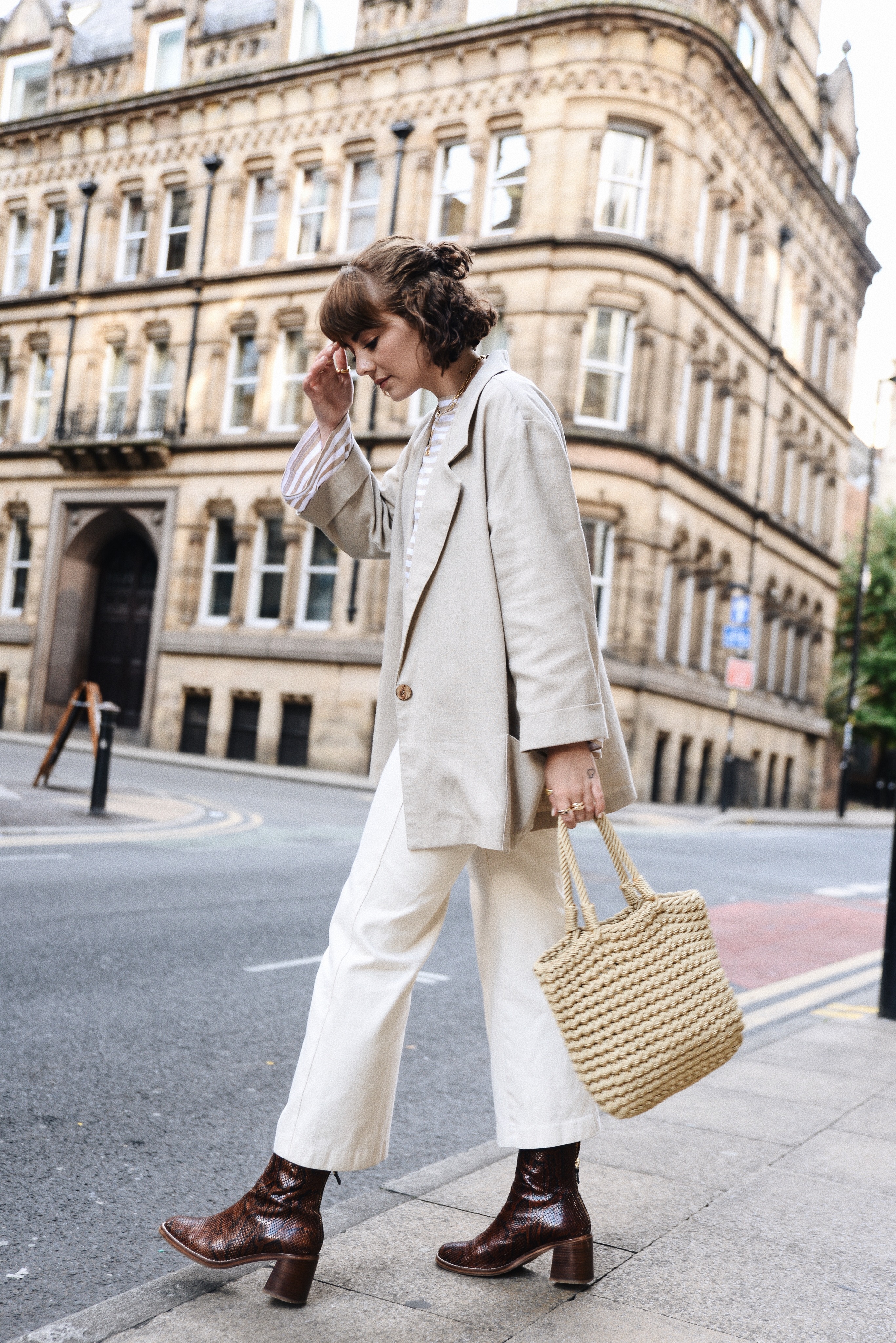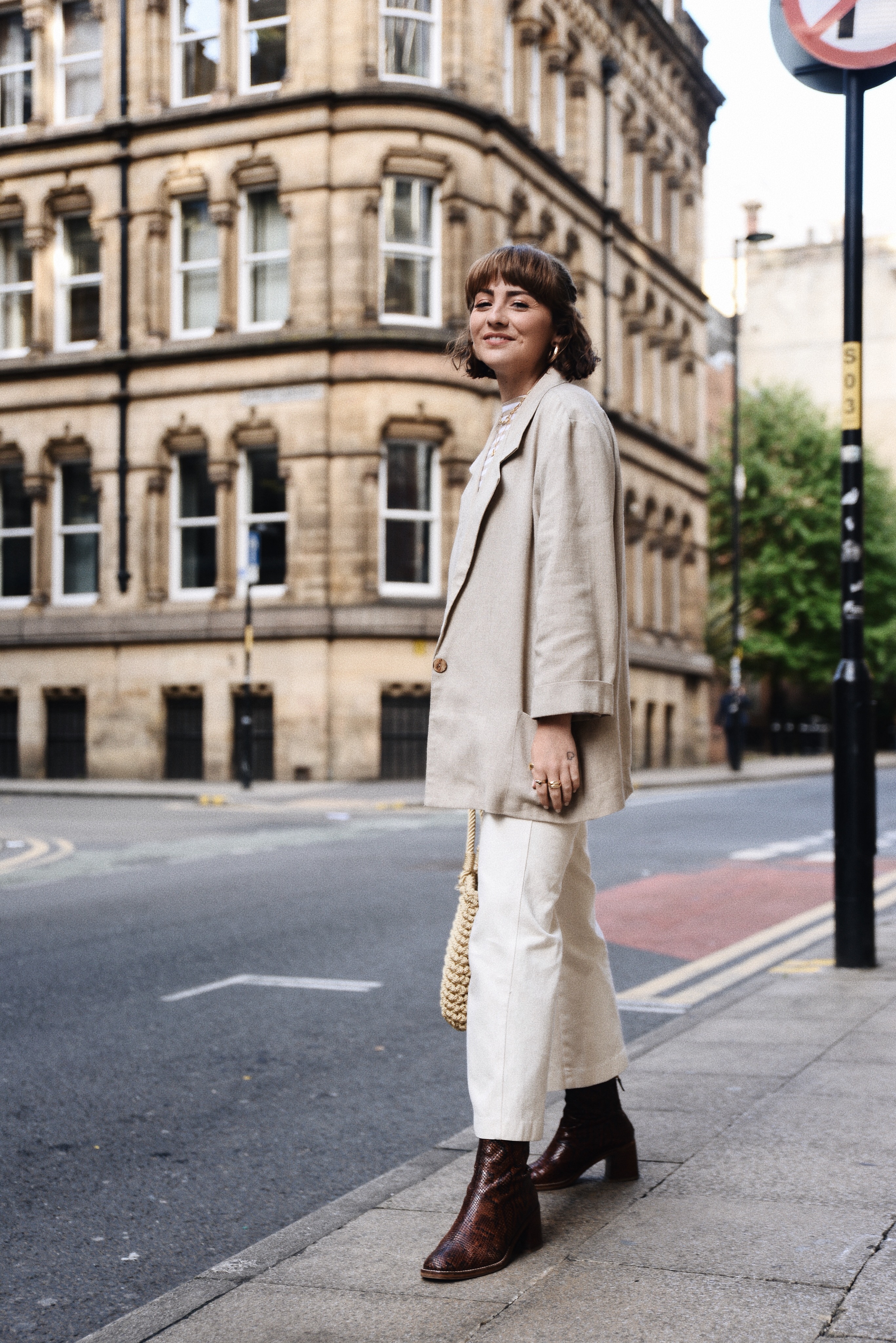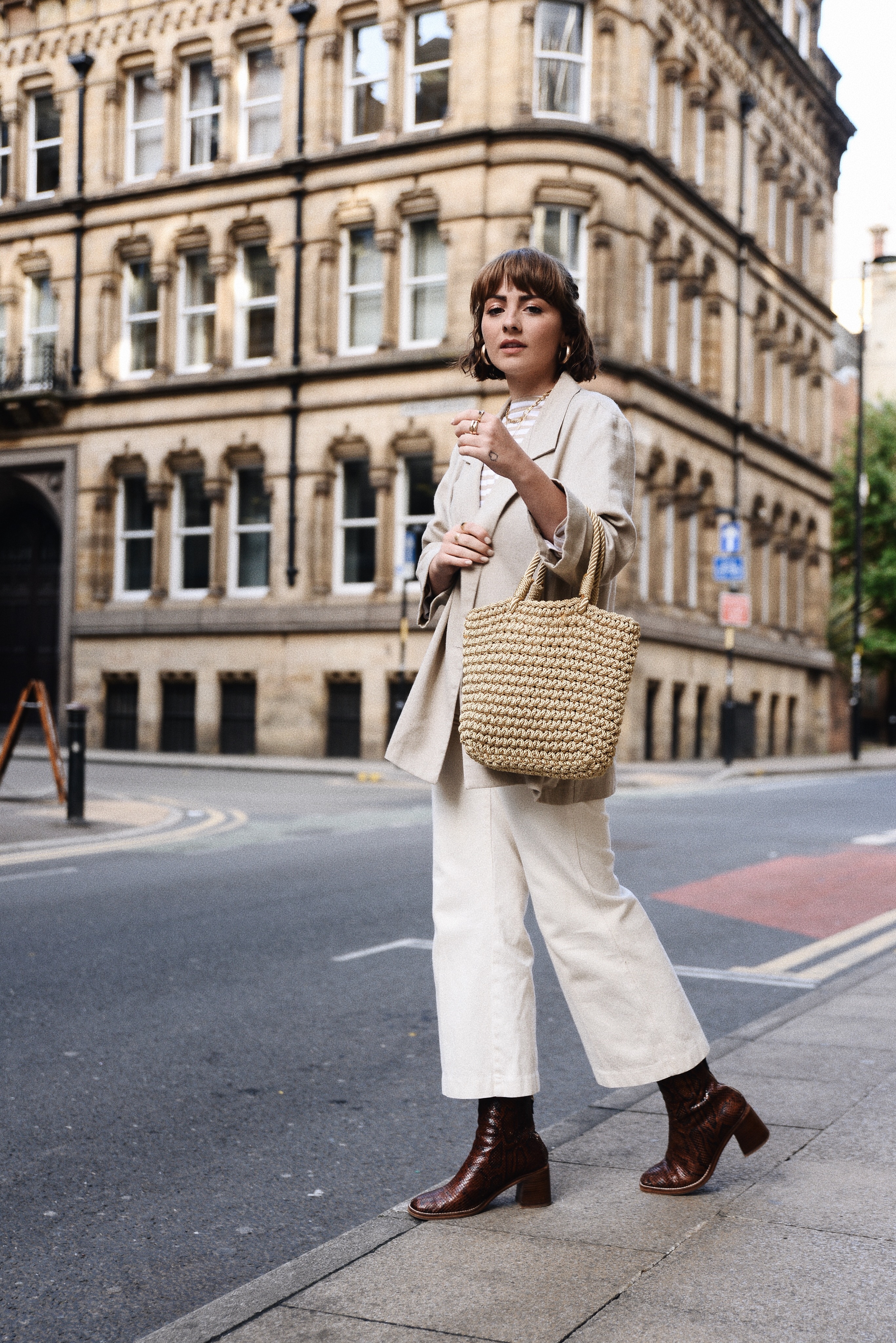 Something like this vintage linen blazer is the perfect neutral piece for all year round – I can throw on in the evening when I'm away in Tuscany, but it's also ideal for the current Manchester weather. I love how it looks with matching stripes underneath for a slightly more grown up nautical feel…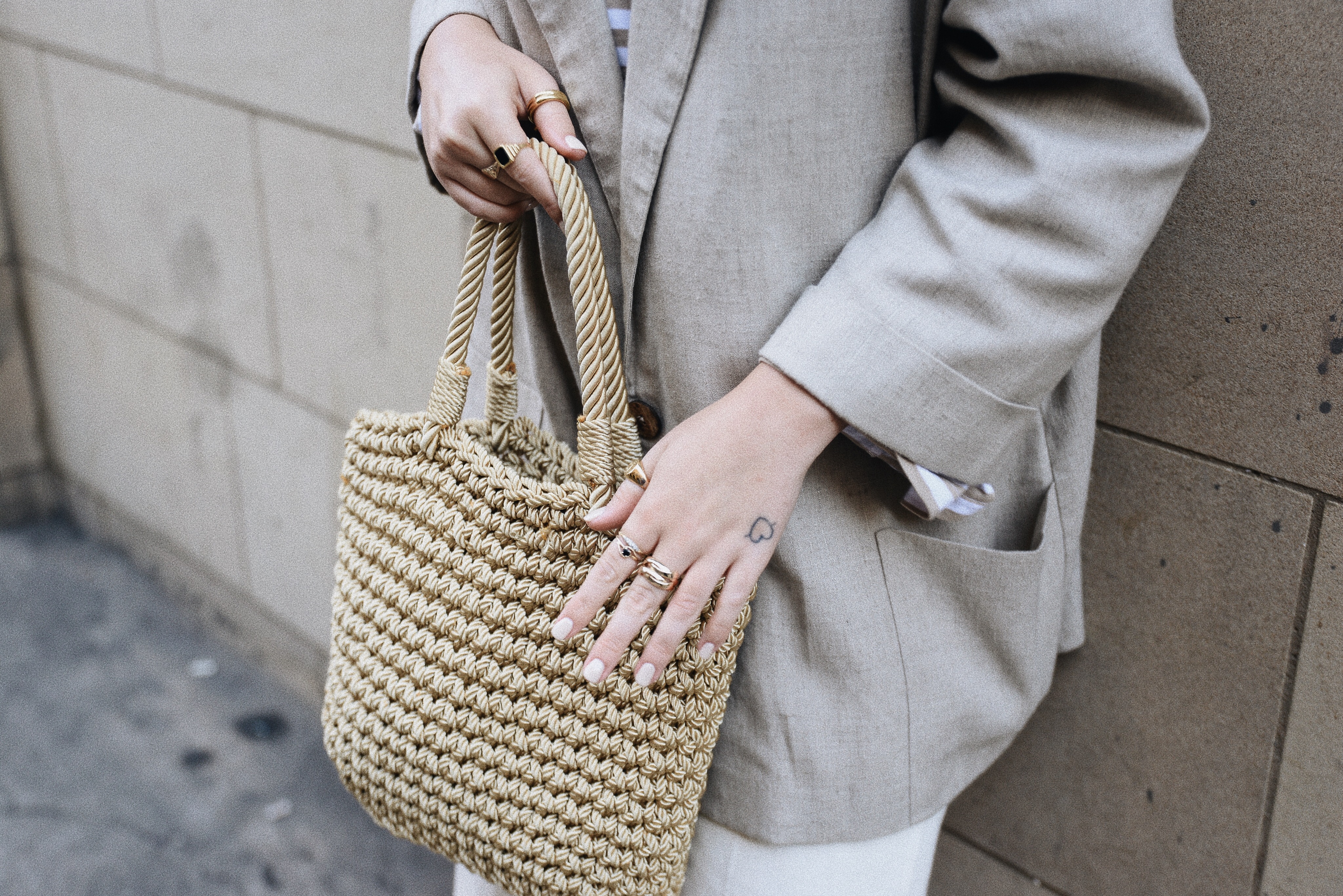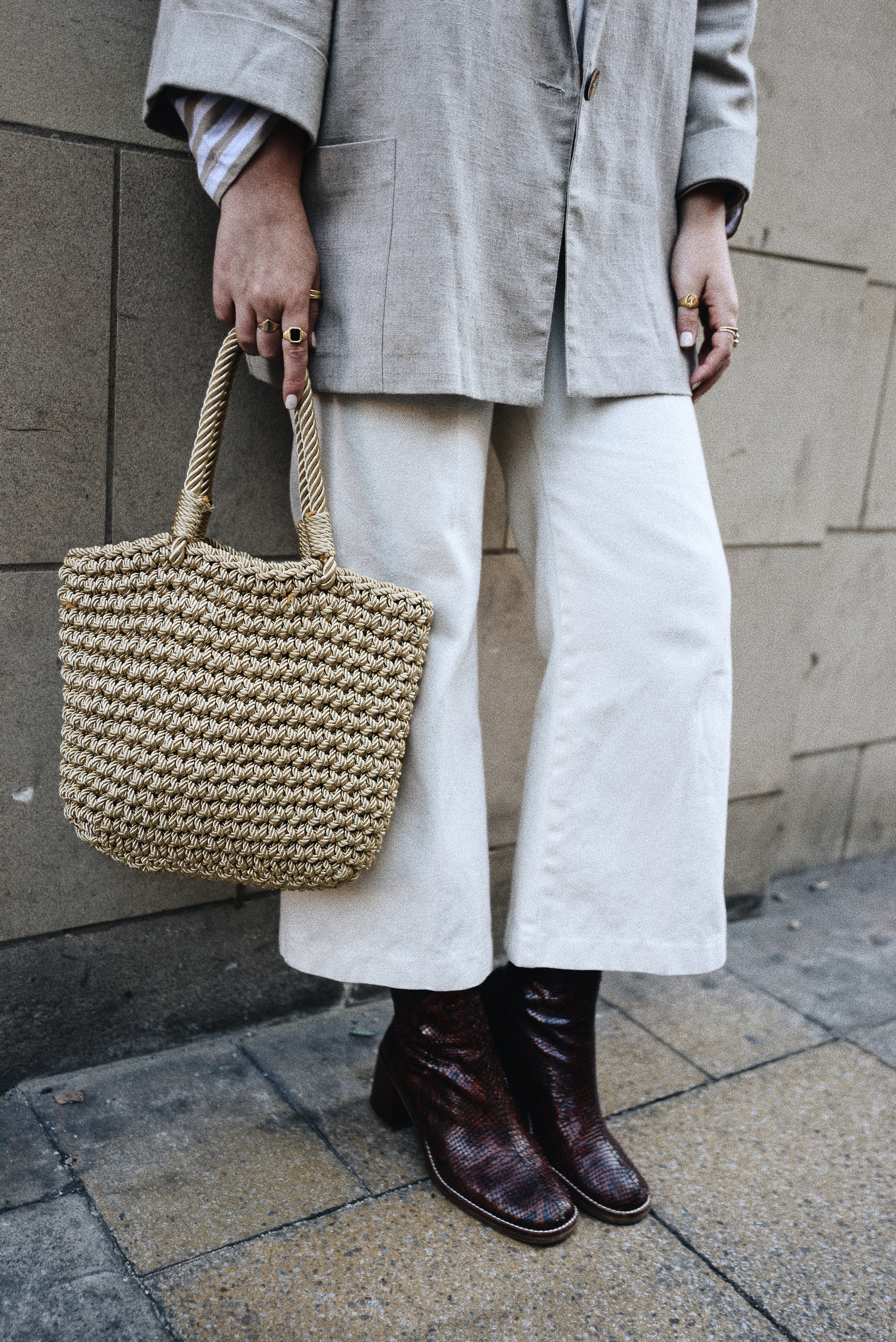 I also have to just mention these Miista boots for the millionth time. Regular readers will have seen me wear these to death, and nothing is about to change anytime soon. If you're in the market for a new pair of boots that offer the perfect amount of height AND don't hurt your feet – look no further. They have so many beautiful new styles coming through on the website – I'm struggling to choose.
I hope you enjoyed this little wardrobe ramble of a post, and do let me know if you have any Tuscany recommendations… 
---
Photographs by Catherine Booty 
Top – Weekday
Jeans – H&M (sold out/similar here)
Blazer – Na Nin Vintage
Bag – Zara
Shoes – Miista
SHOP THE LOOK