I can't quite believe we are already in November! I mean, I'm pretty sure I say the same thing every year, but this year has felt like such a whirlwind. Maybe it has something to do with this job and the fact I have to look forward quite a bit in order to plan content etc – there's times when it feels as though someone has pressed the fast forward button…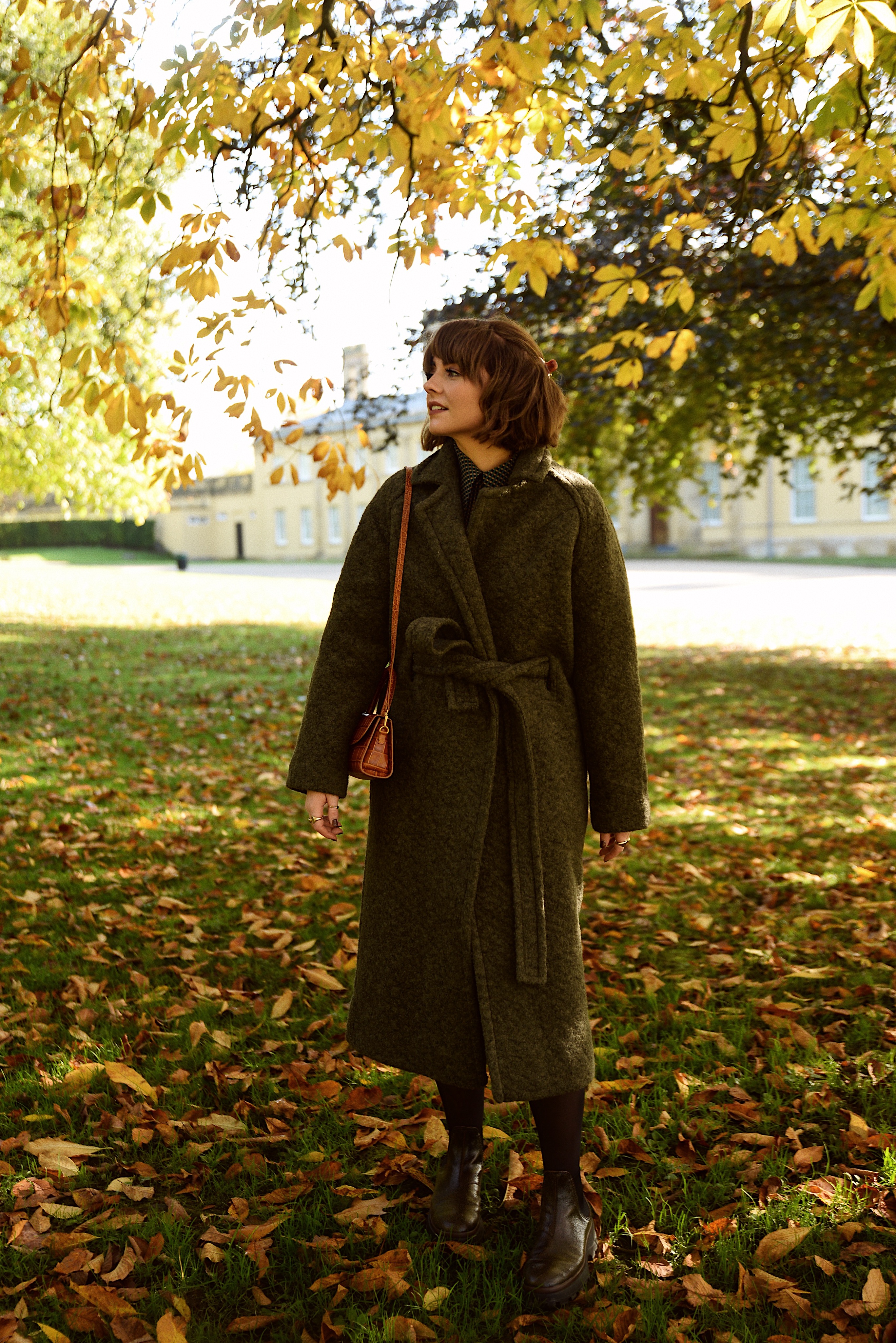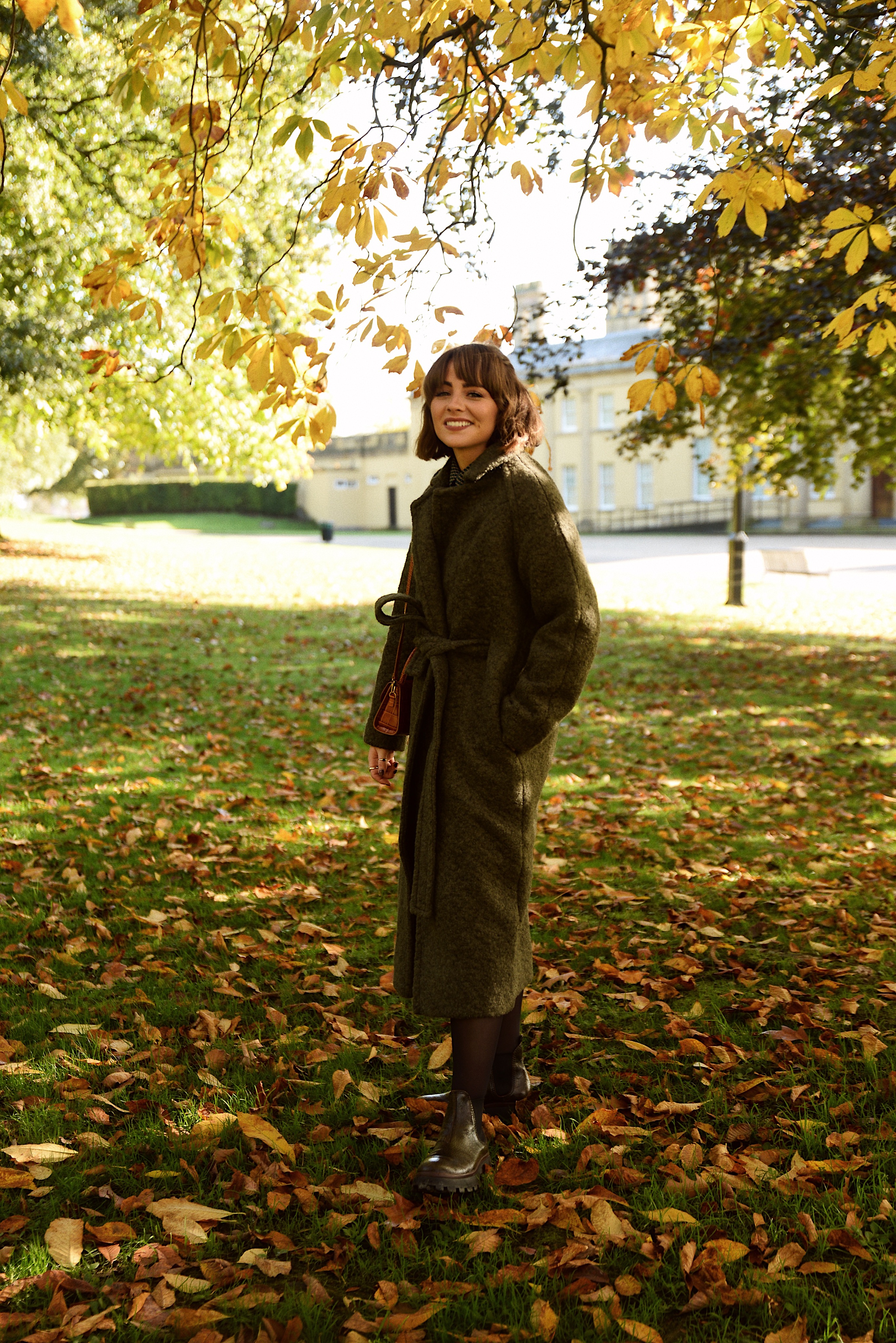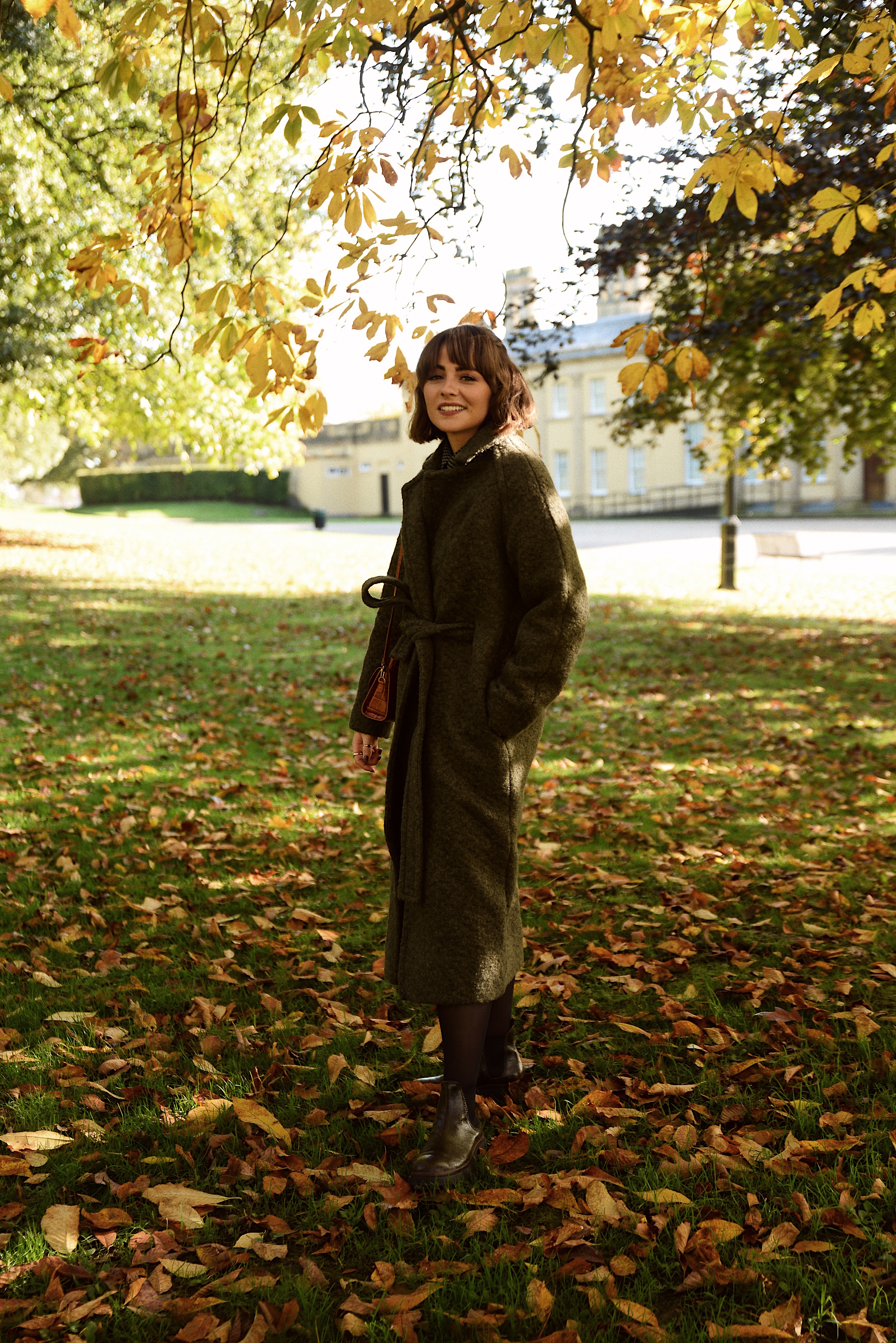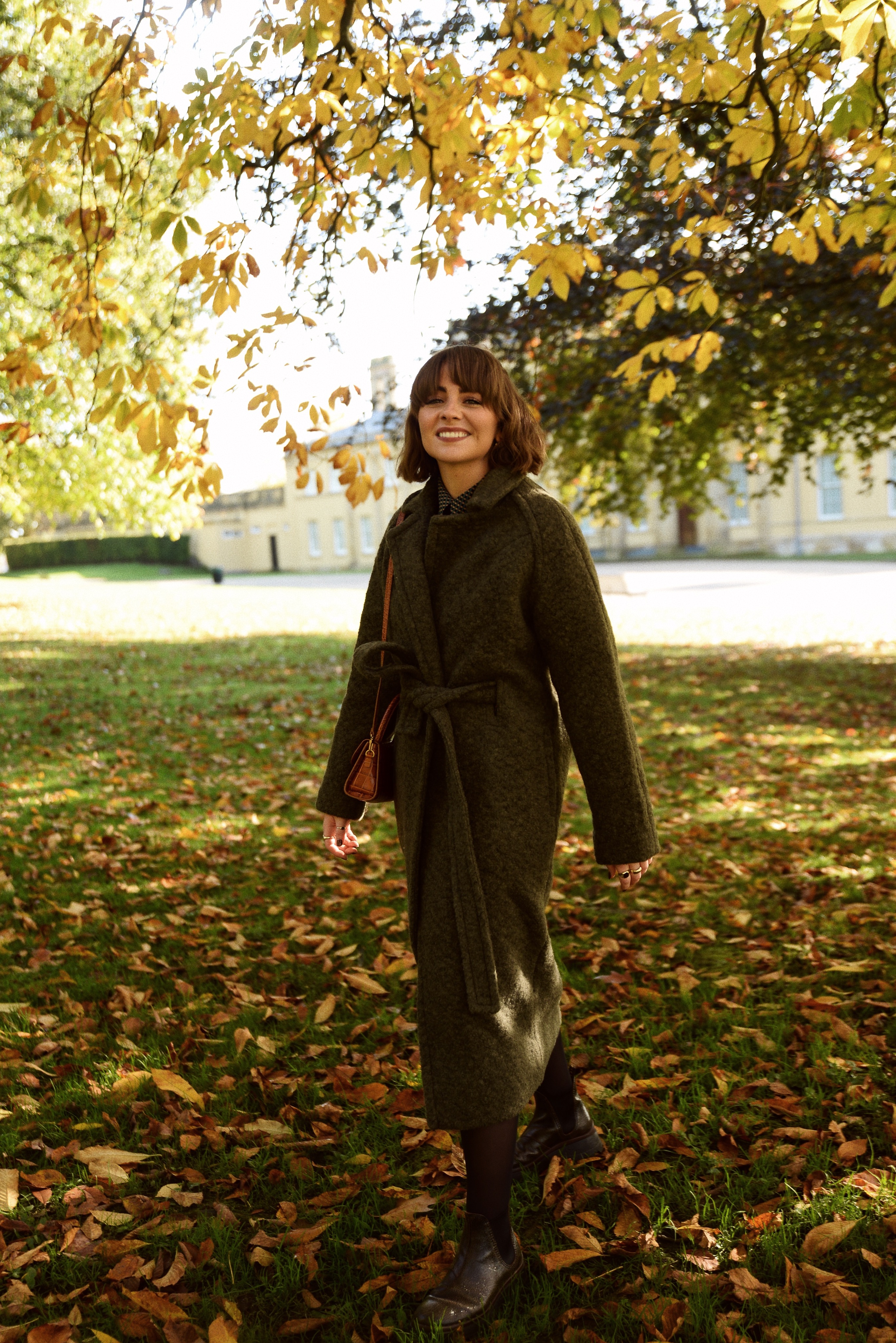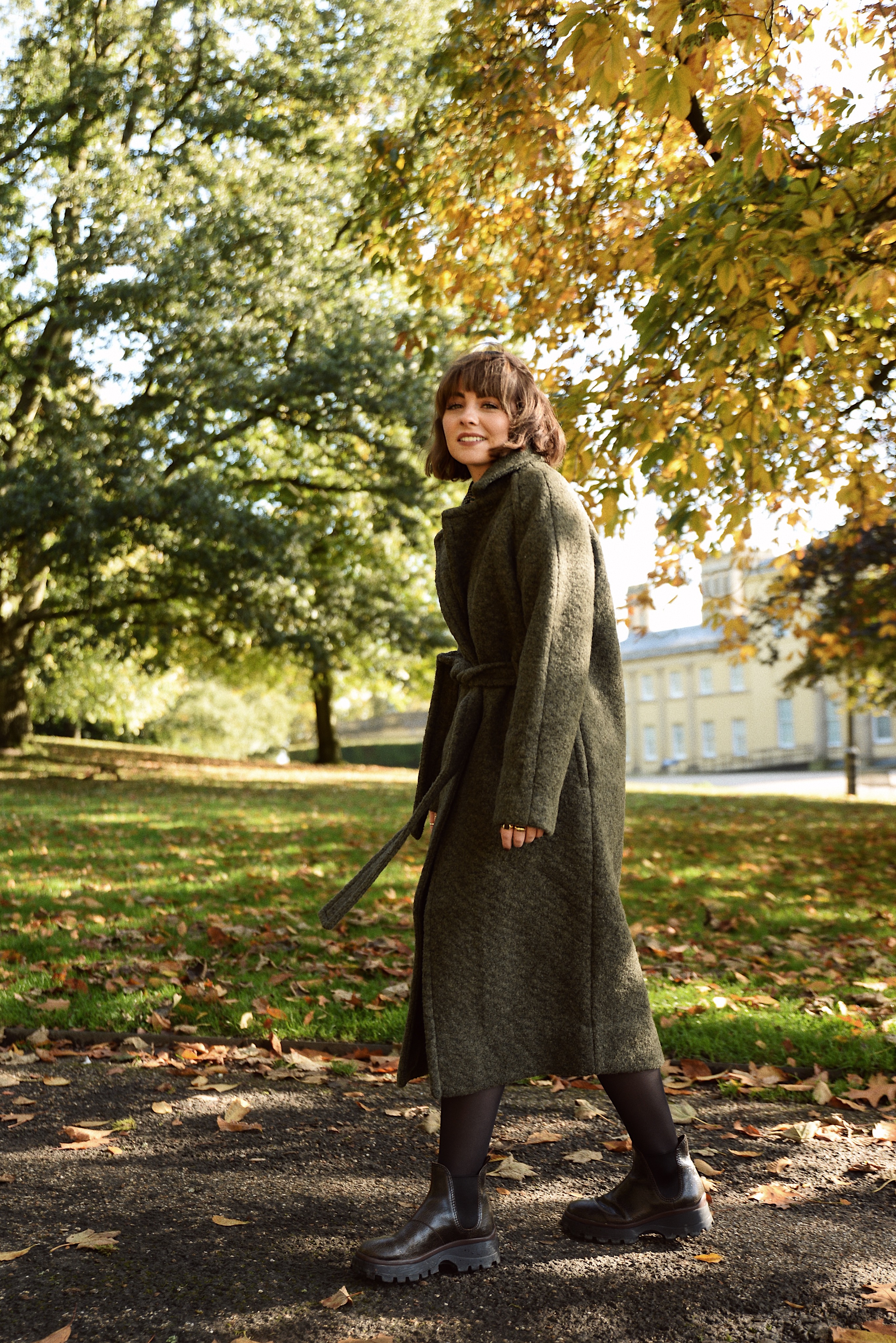 This is definitely the time of year where I start to feel a bit burnt out creatively and look forward to the Christmas break. I think it's completely normal to feel that way, and it's healthy to want to slow down a bit every now and then and just enjoy the simple things.
I've been making more of a conscious effort to try and keep my weekends 'work free' as much as possible. My weeks can be all over the place, so when Saturday comes around, I treasure sitting on the sofa with a blanket and watching a film/reading a book whilst it (usually) rains outside. Manchester is amazing in so many ways but we aren't half blessed with the bad weather sometimes…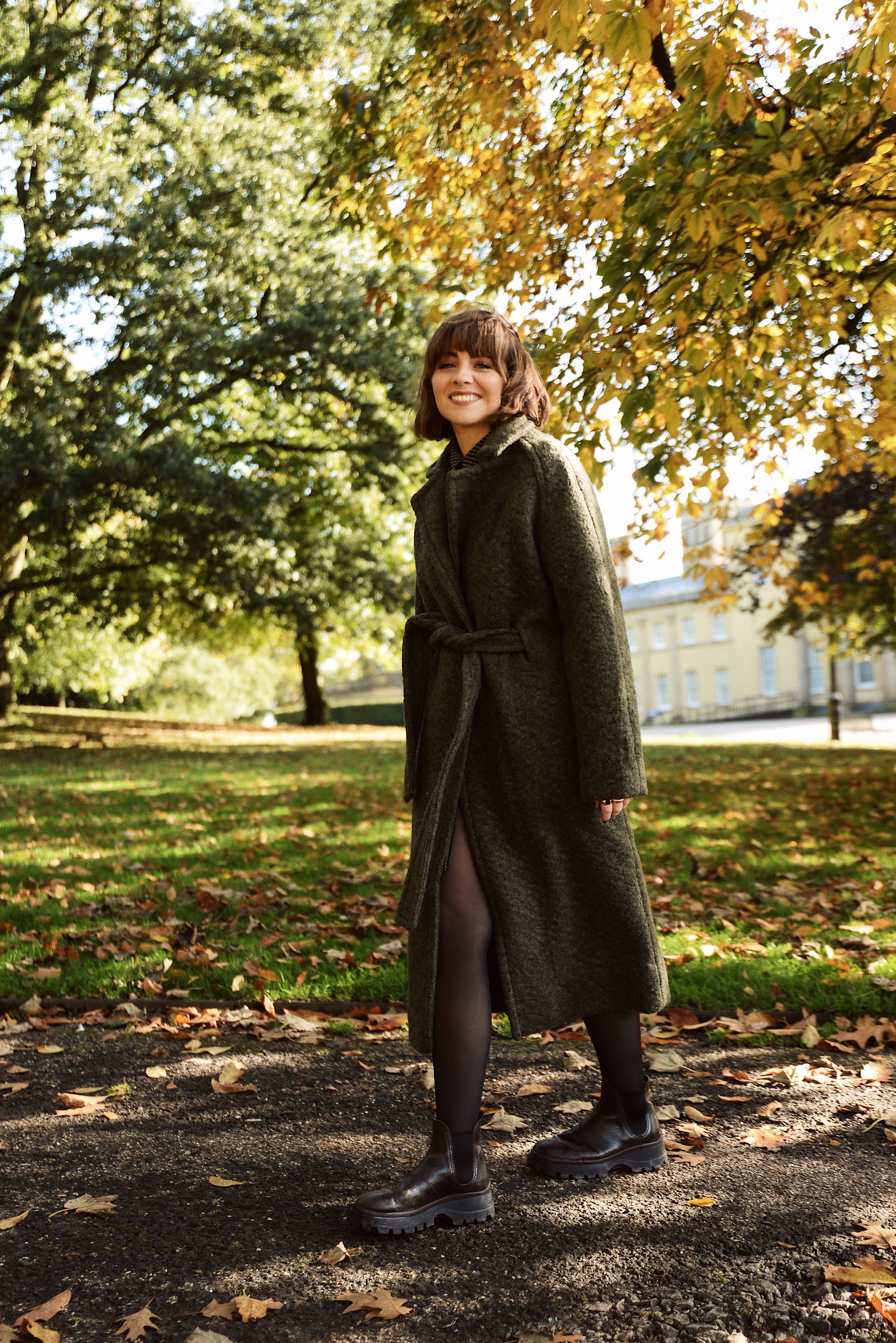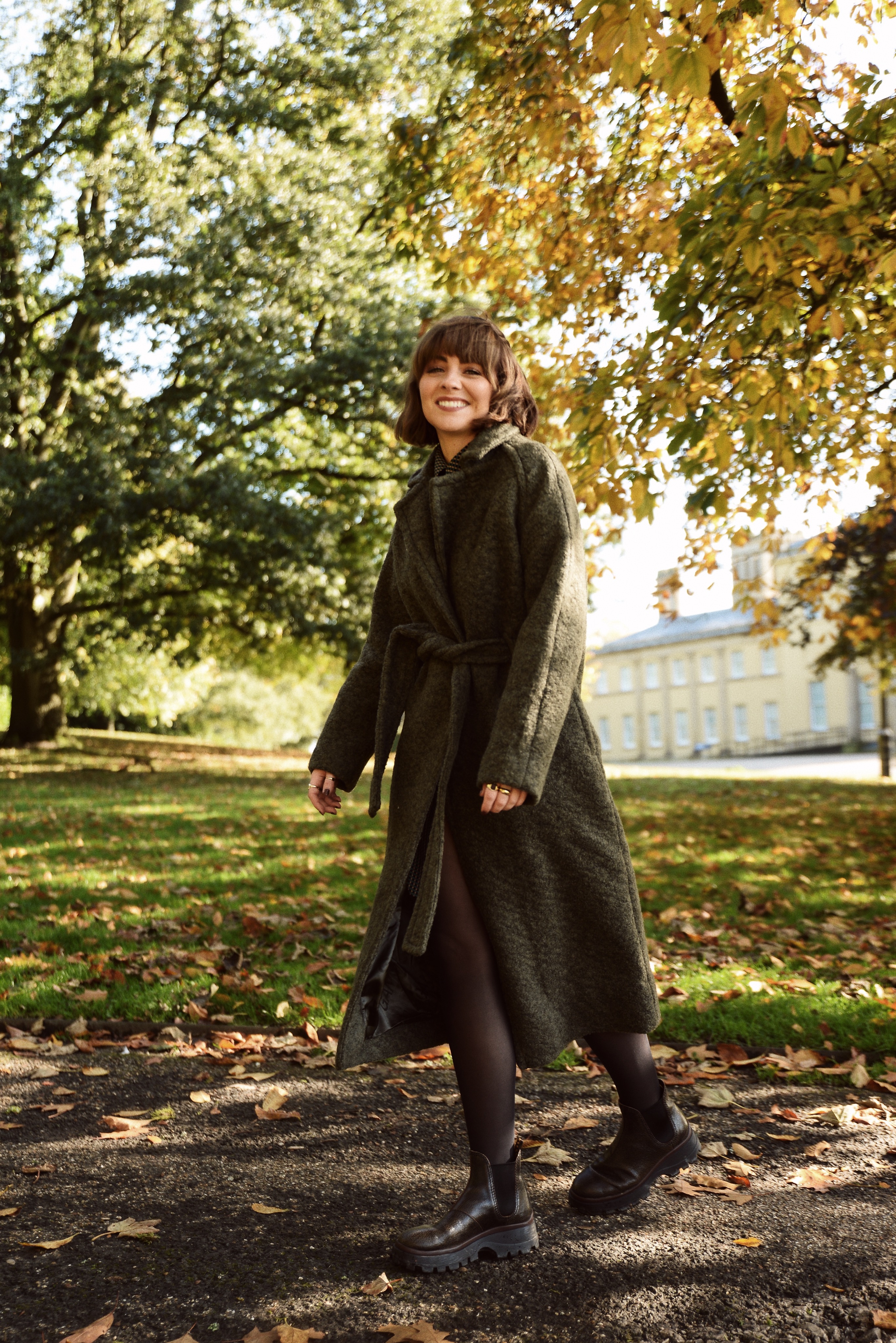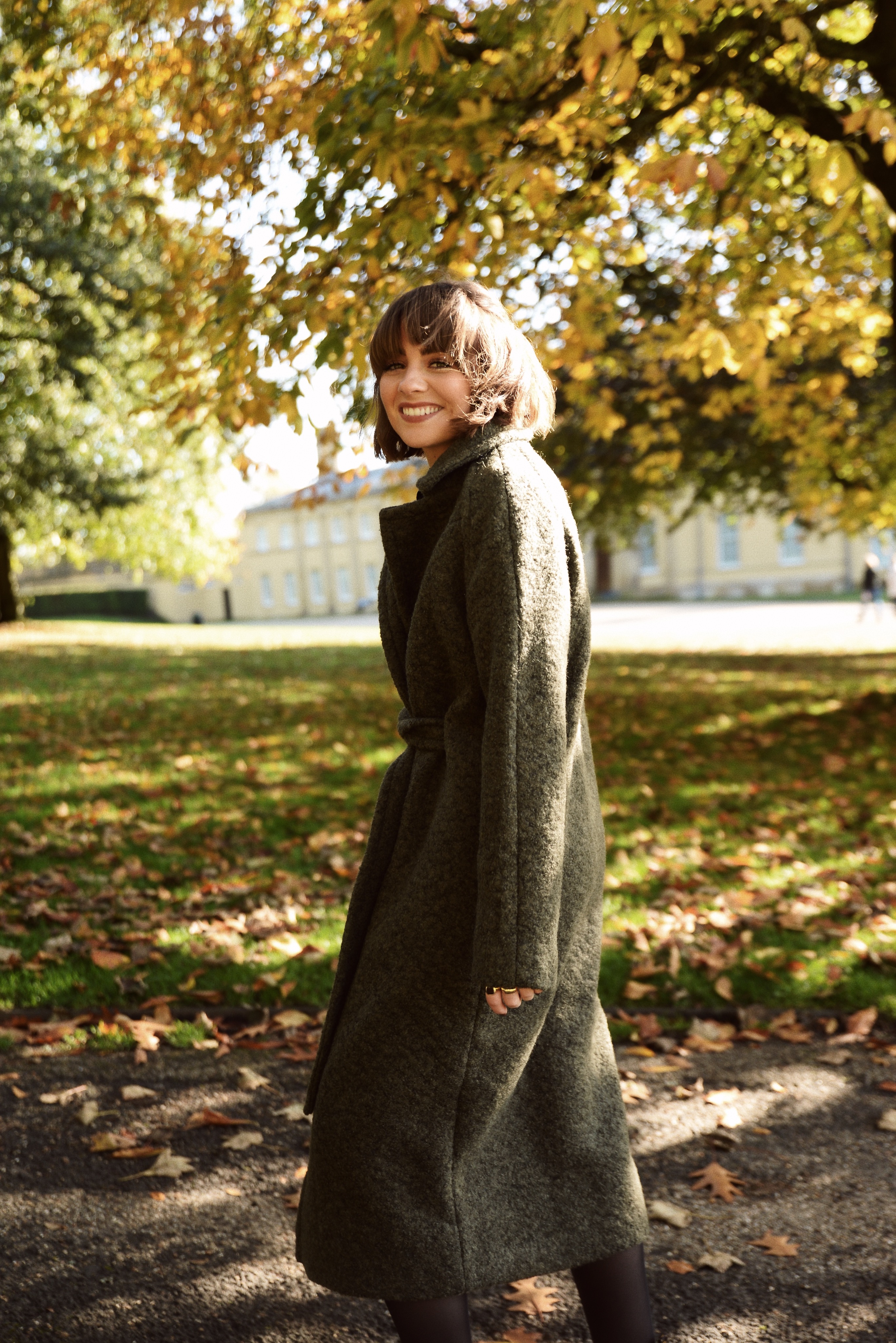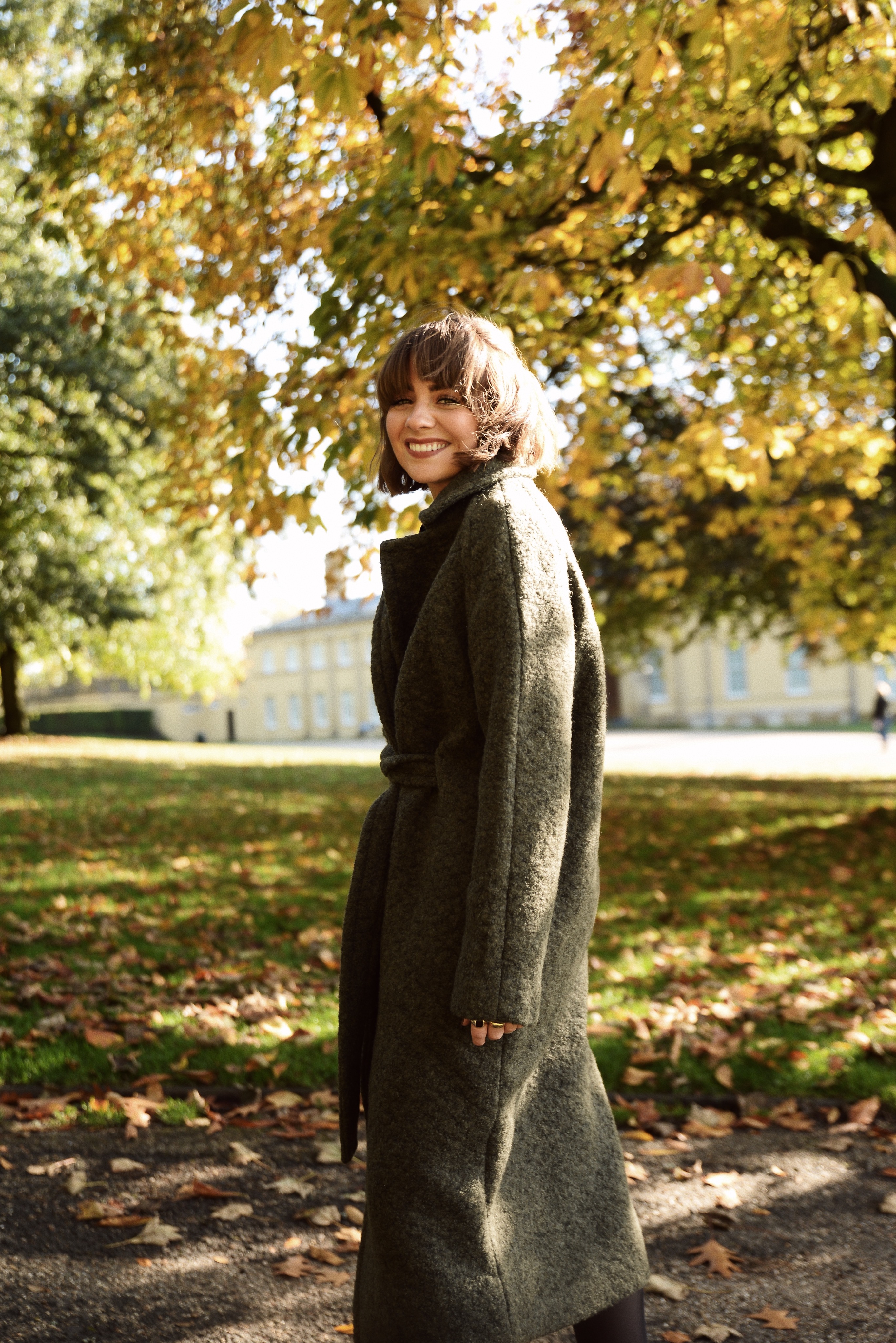 Anyway, I wanted to chat to you about this Ganni coat that has well and truly been keeping me snug throughout all kinds of Manchester weather. It's a beautiful boucle style material that feels extra cosy but doesn't make me feel like I'm wearing a big bulky coat that's unflattering in some way. The colour is definitely what drew me to this one – I don't have anything like it in my coat collection, and it's nice to have a 'grown up' coat that isn't the usual black/navy/camel etc.
I really like that the waist tie feature is built into the structure of the coat too. It feels very sleek and it means you don't end up walking around with them dragging along the floor! I opted for a little green Ganni dress underneath, some classic black tights, and my Miu Miu stomping boots. It's a combination that feels very 'traditional winter' and childlike somehow. I used to wear this combination a lot as a kind and it always feels very nostalgic and comforting to slip back into…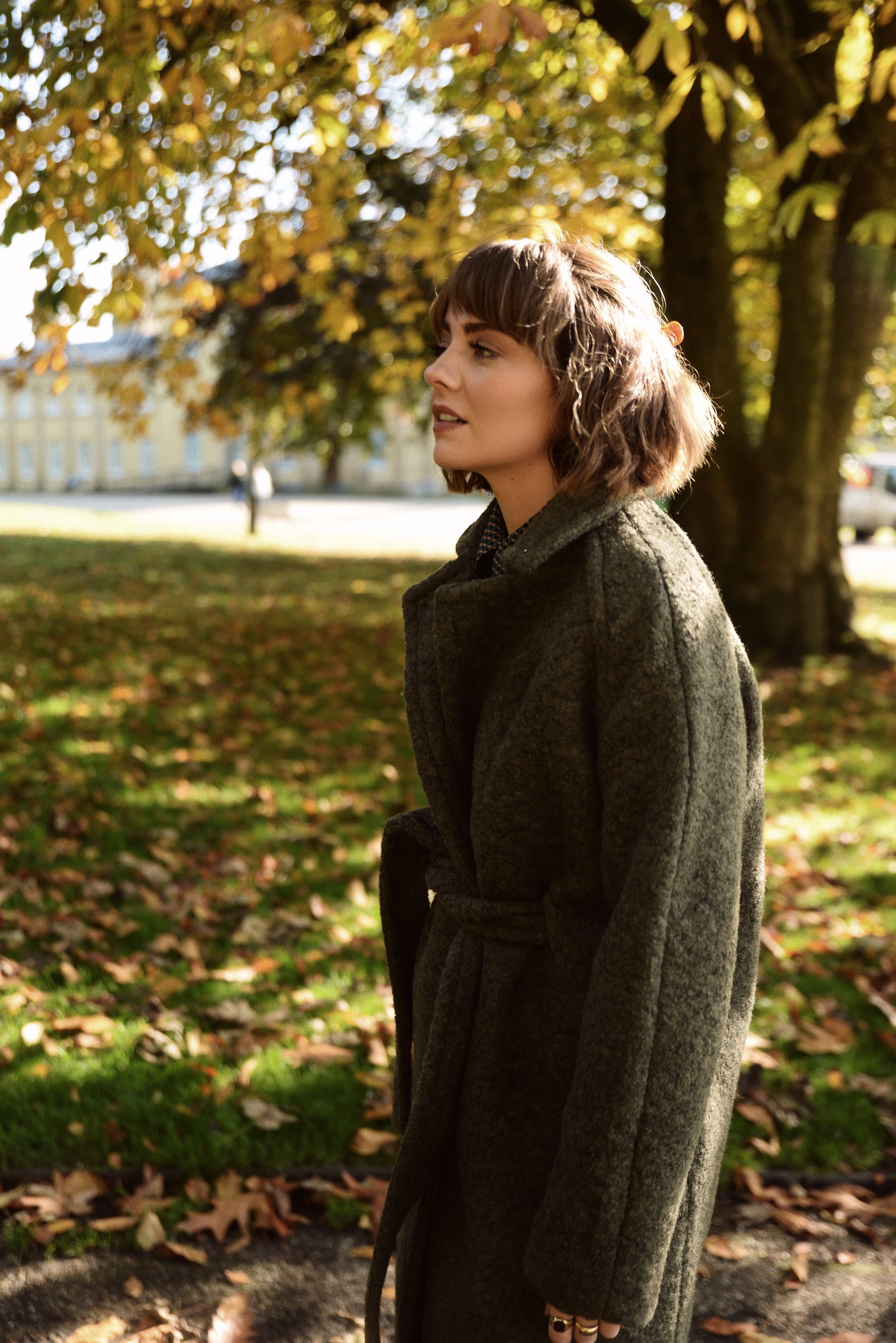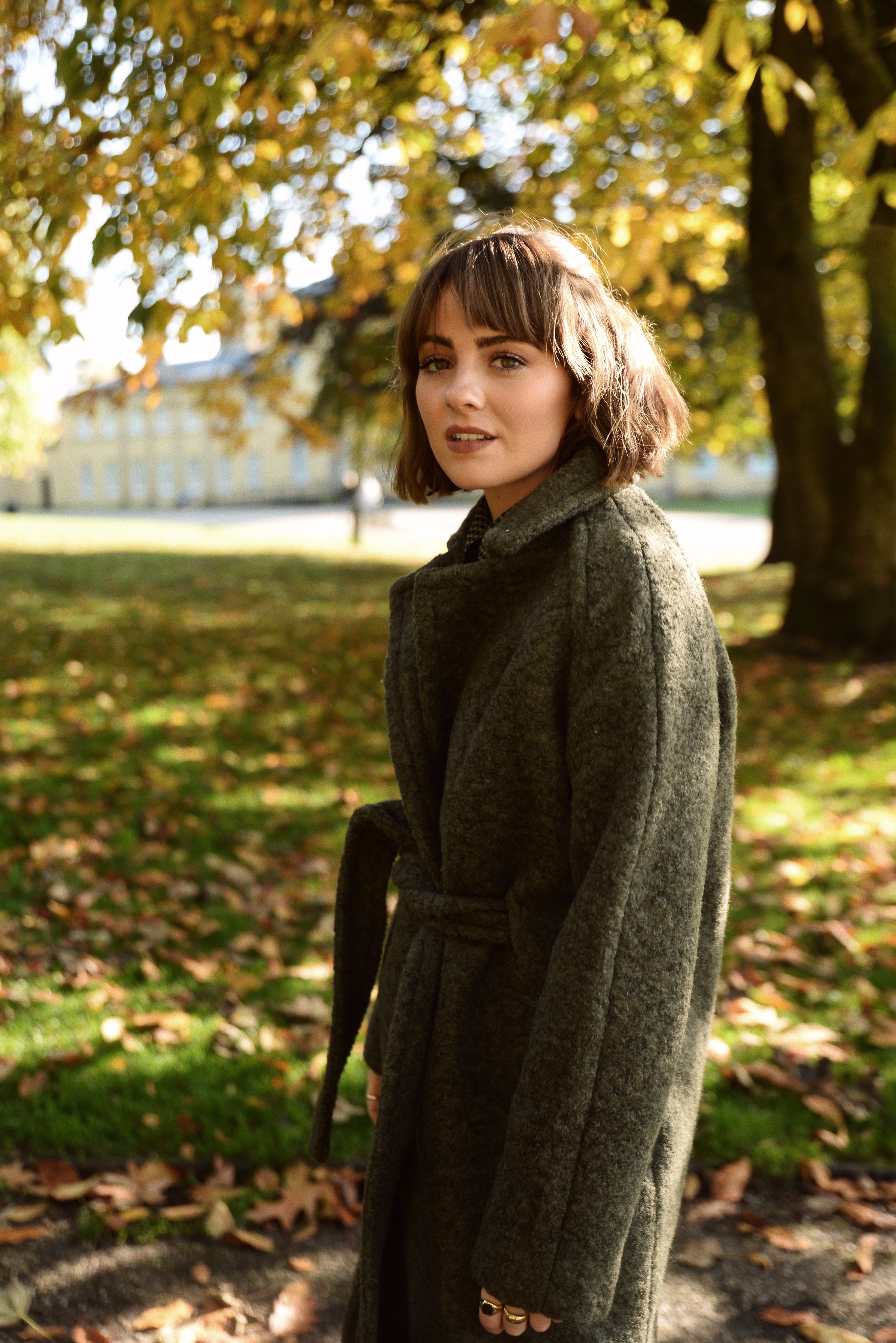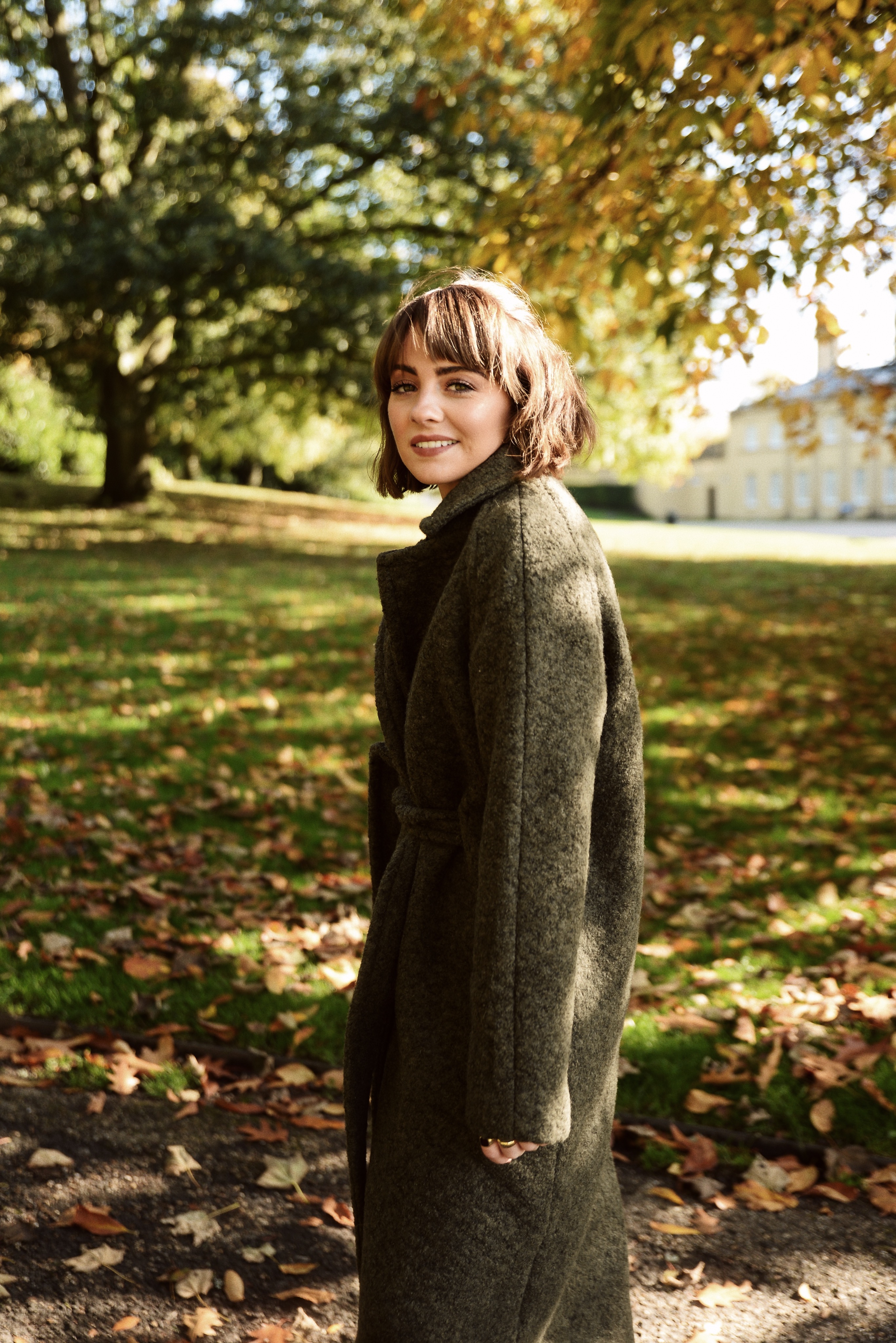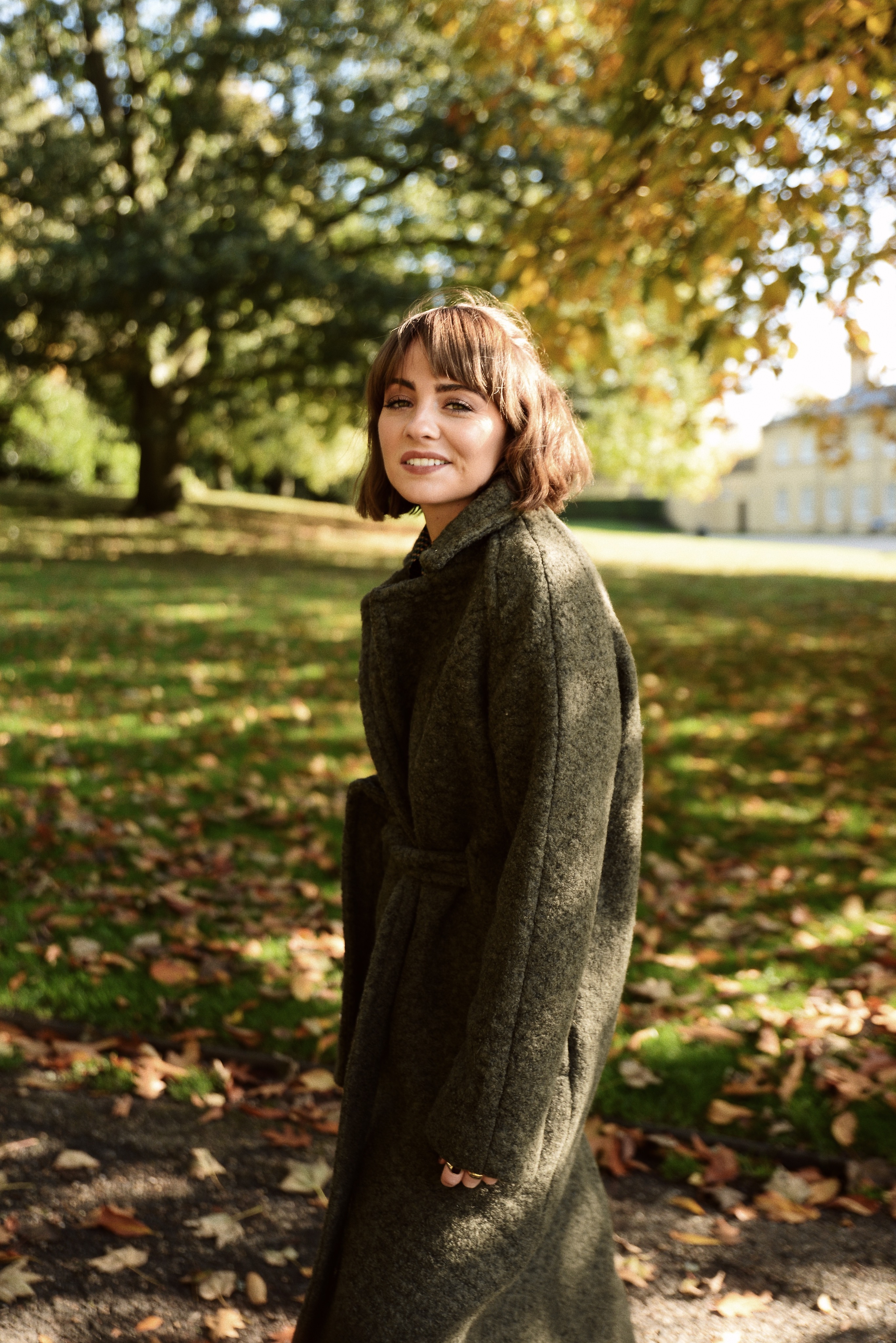 Also, I know you really can't see the dress in these images, but I've linked it below regardless as it's such a lovely design! I picked it out with festive events in mind – it's got such a lovely retro collar and Sixties/Seventies style design but it doesn't feel like a fancy dress costume. I'm starting to get really excited about festive attire at this point and Ganni are top of my wish list when it comes to the perfect party dresses. I'm lusting after this long polka dot dress  – I think it will be perfect with boots and a little bag as one of those 'throw on without thinking' options that we all need. I'm also obsessed with this cool new take on the LBD  – embellished buttons seem to be making a comeback at the moment, and I can't think of anything more 'tacky but fabulous' for the party season ahead…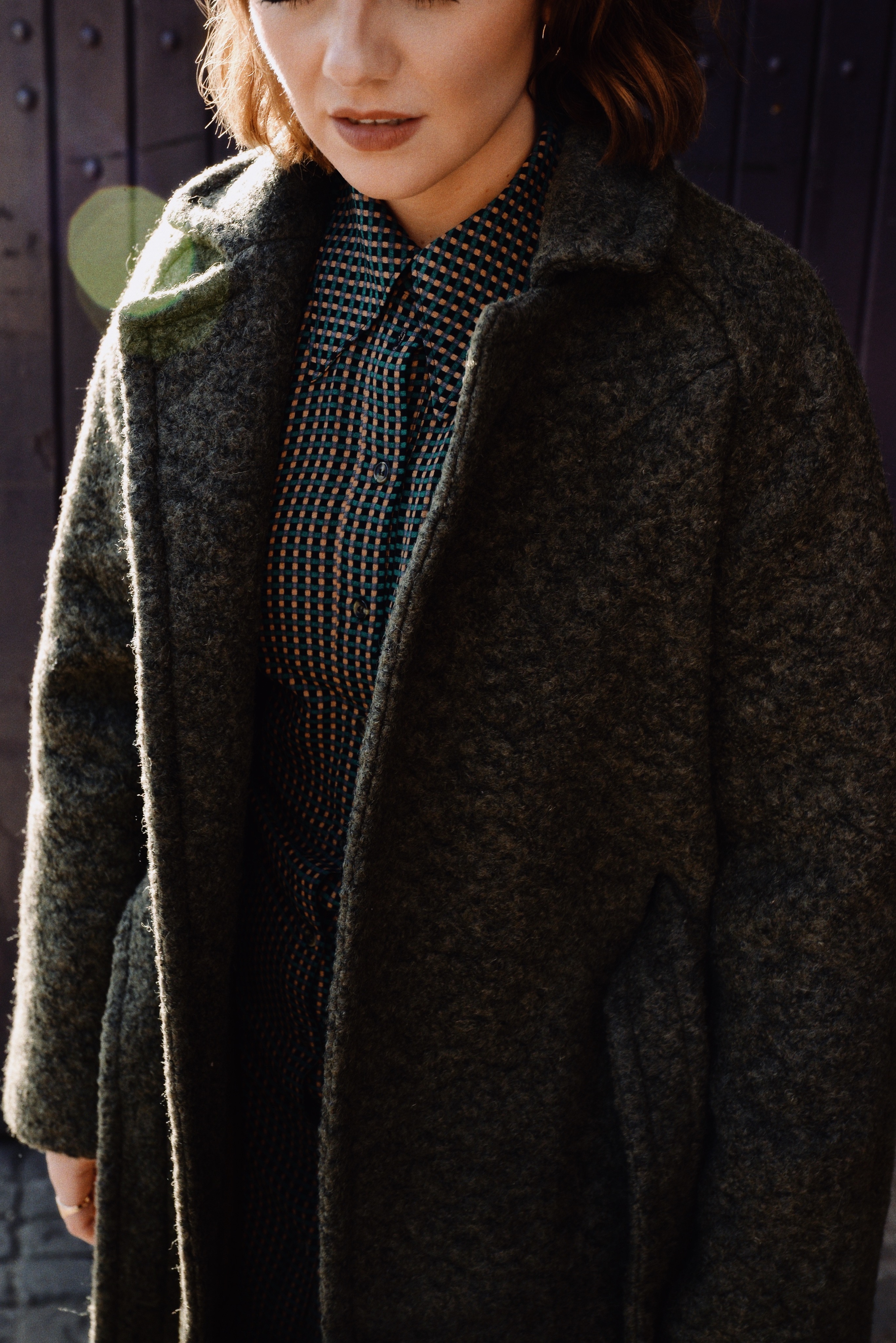 ---
Photographs taken by Catherine Booty 
Dress, – Ganni, Coat – Ganni, Boots – Miu Miu, Bag – ByFar (coat, dress, & bag c/o Coggles)
SHOP THE LOOK