I'm heading to sunny Barcelona next week, so my mind has been focused on wrapping up a few deadlines before I leave, and holiday outfits. There hasn't been time for much in-between, but it's been nice to be busy and focused on being productive. It doesn't always happen when you work for yourself, although there always seems to be an endless pile of things to do. I'm heading to Barcelona for Primavera Sound festival, and staying a few days either side to explore the city…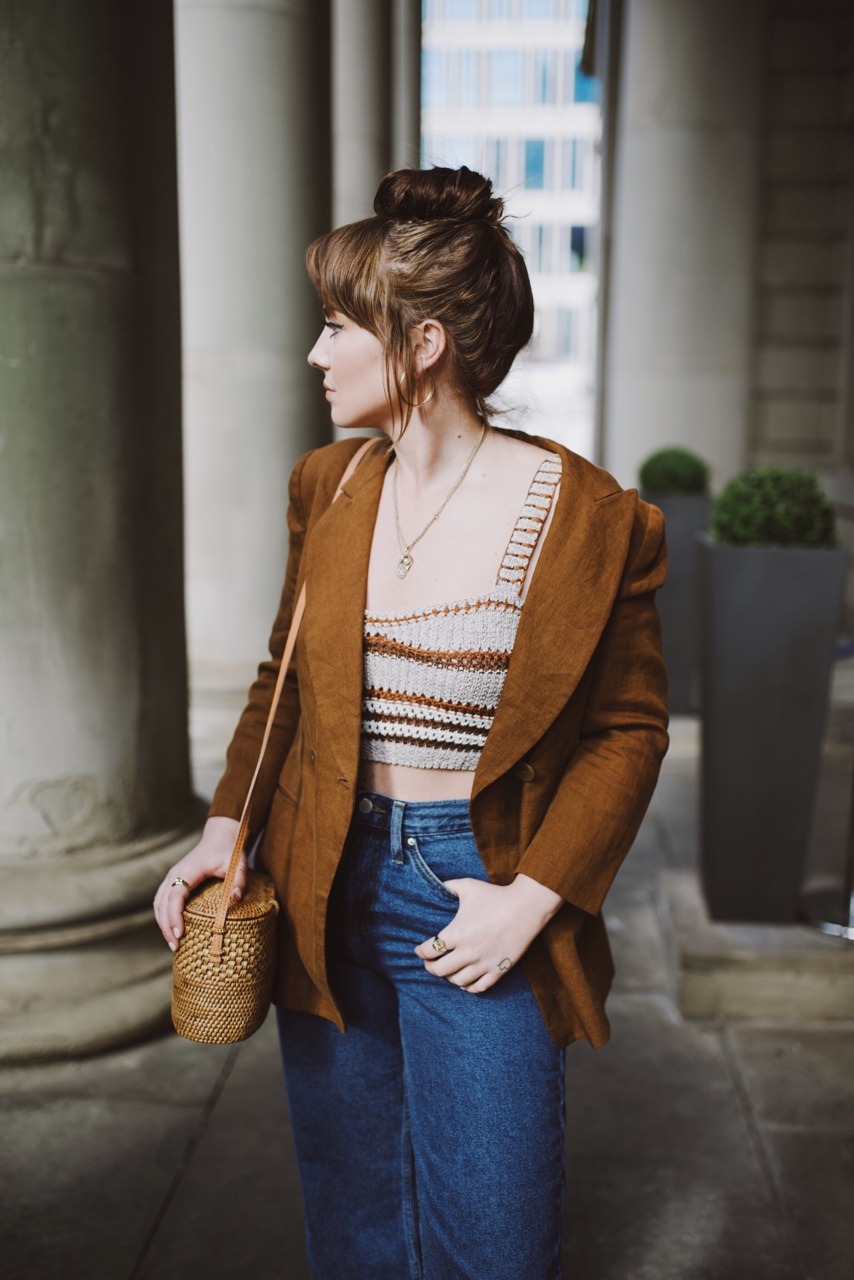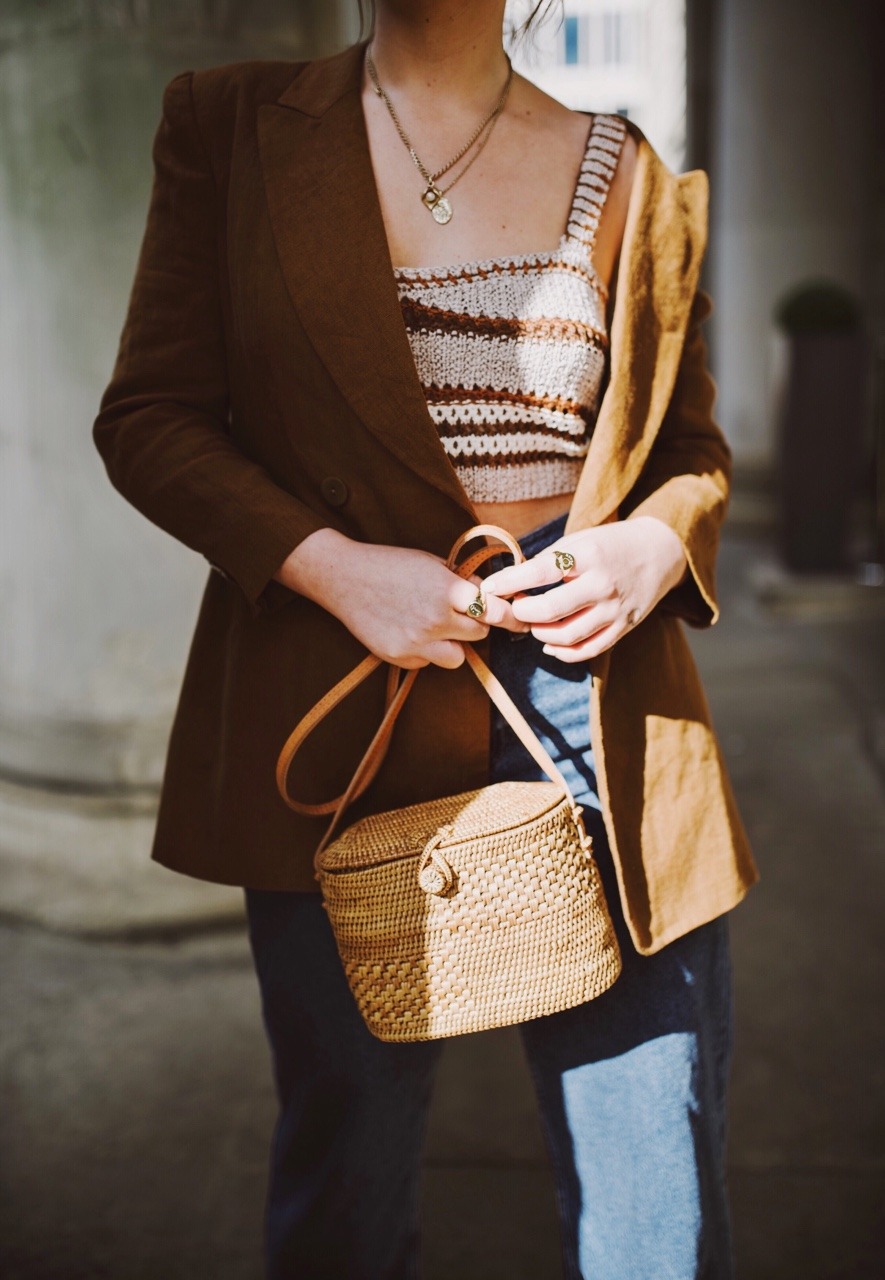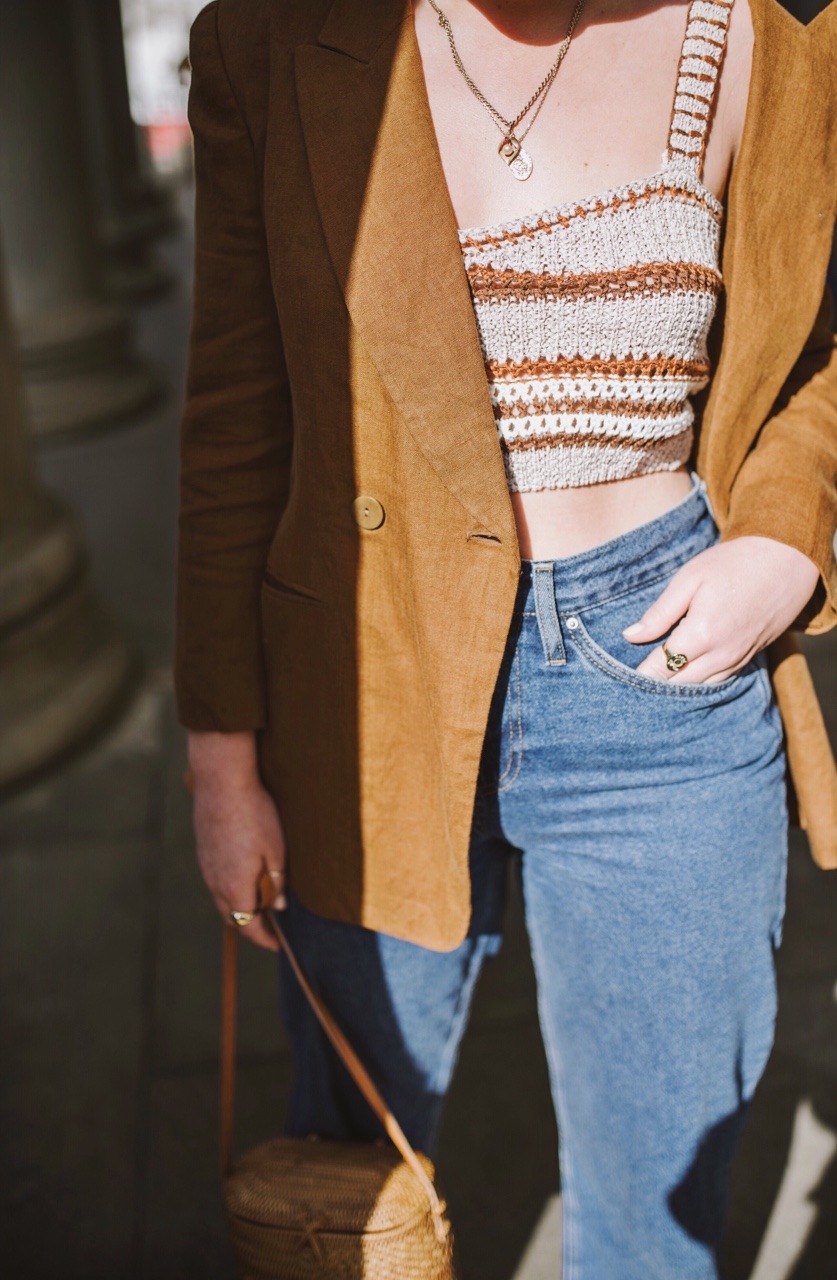 Although Barcelona has a beach, it's very a metropolitan city, so I feel as though I need to balance my holiday wardrobe a little more carefully. I don't usually opt for city break holidays, so dressing for the heat will be slightly more testing. I always feel as though I need to be a bit more put-together when I'm in a city – it's not the place for wandering around in a bikini top and beach towel around the bottom (you haven't lived if that's not been your pool side dining/lunch attire of choice at least once).
I get lazy with my outfits when I'm on holiday, usually because I'm by the sea all day, on a boat trip, or exploring the local town – it's my favourite way to unwind from living in a busy city centre…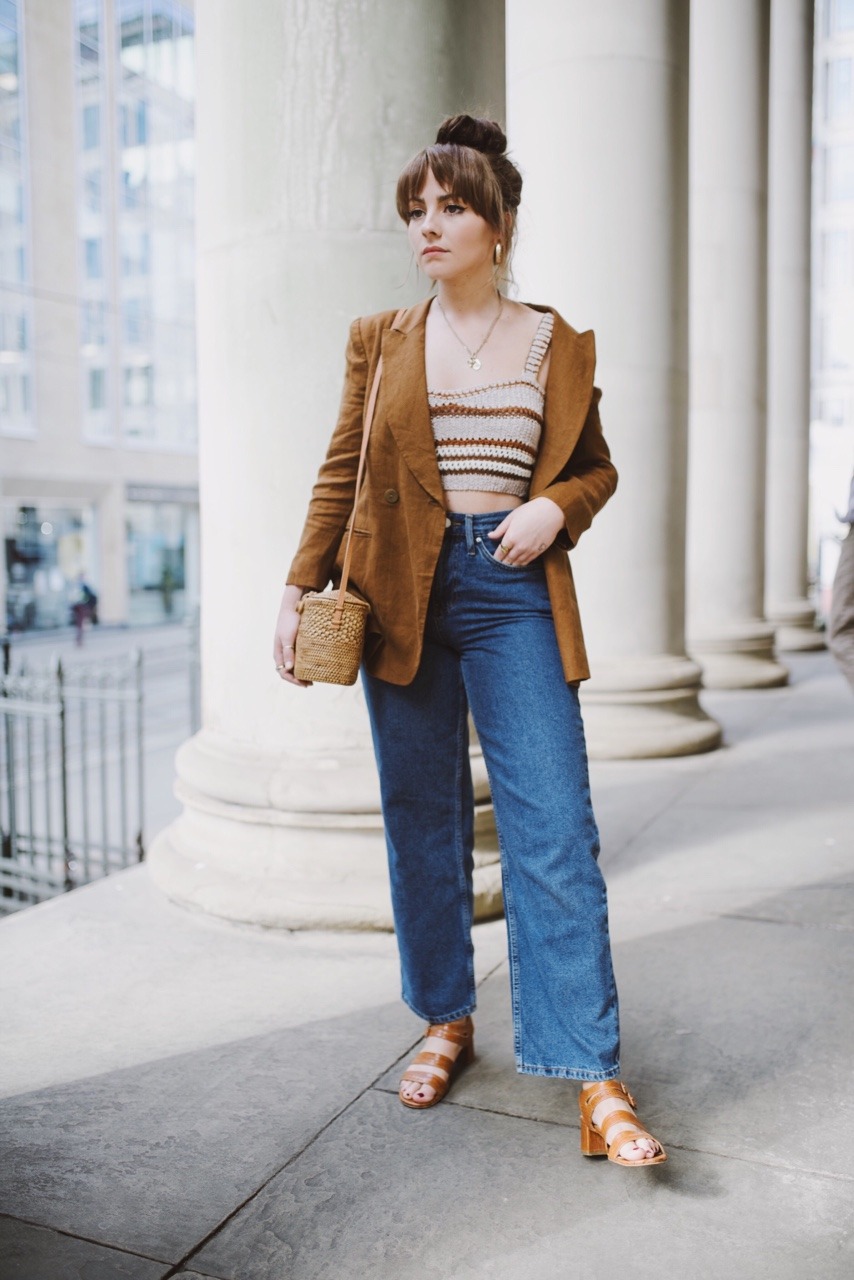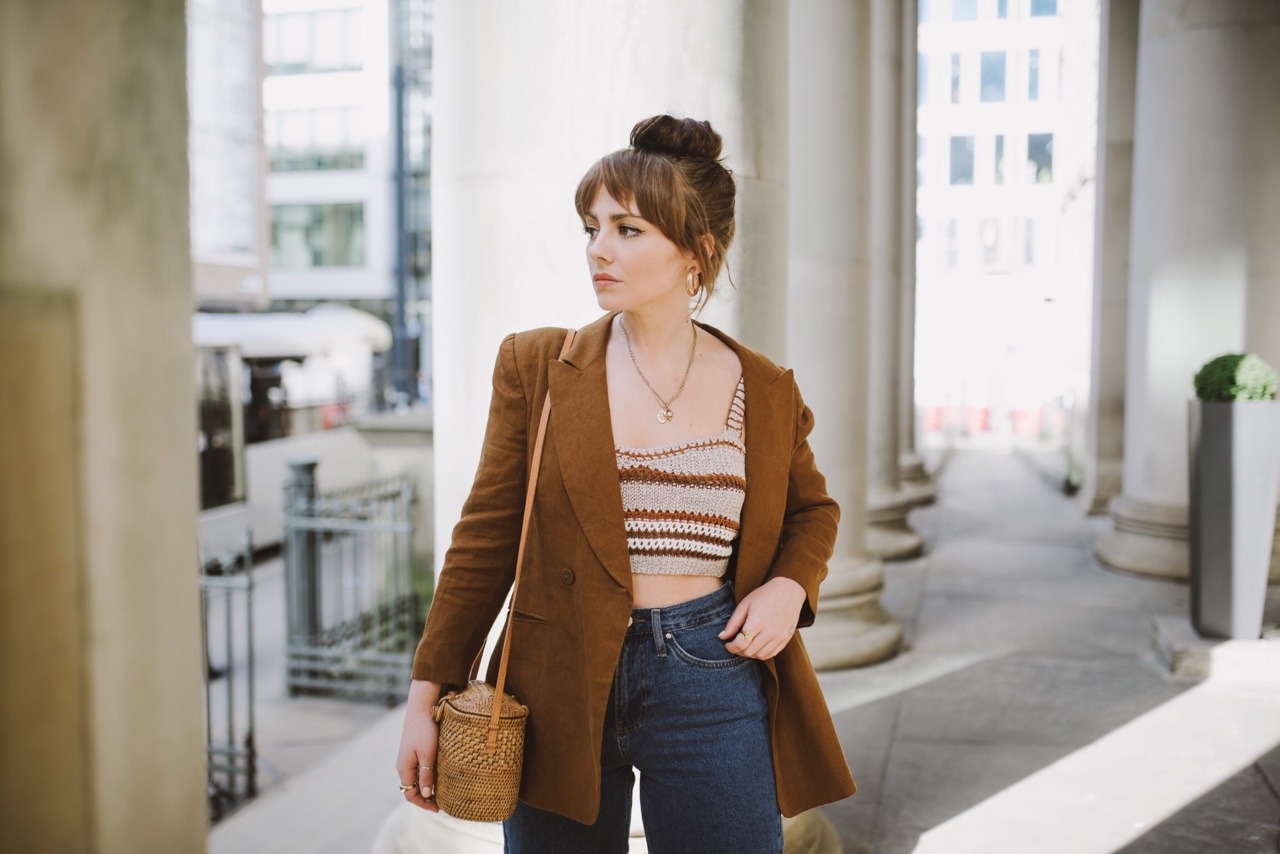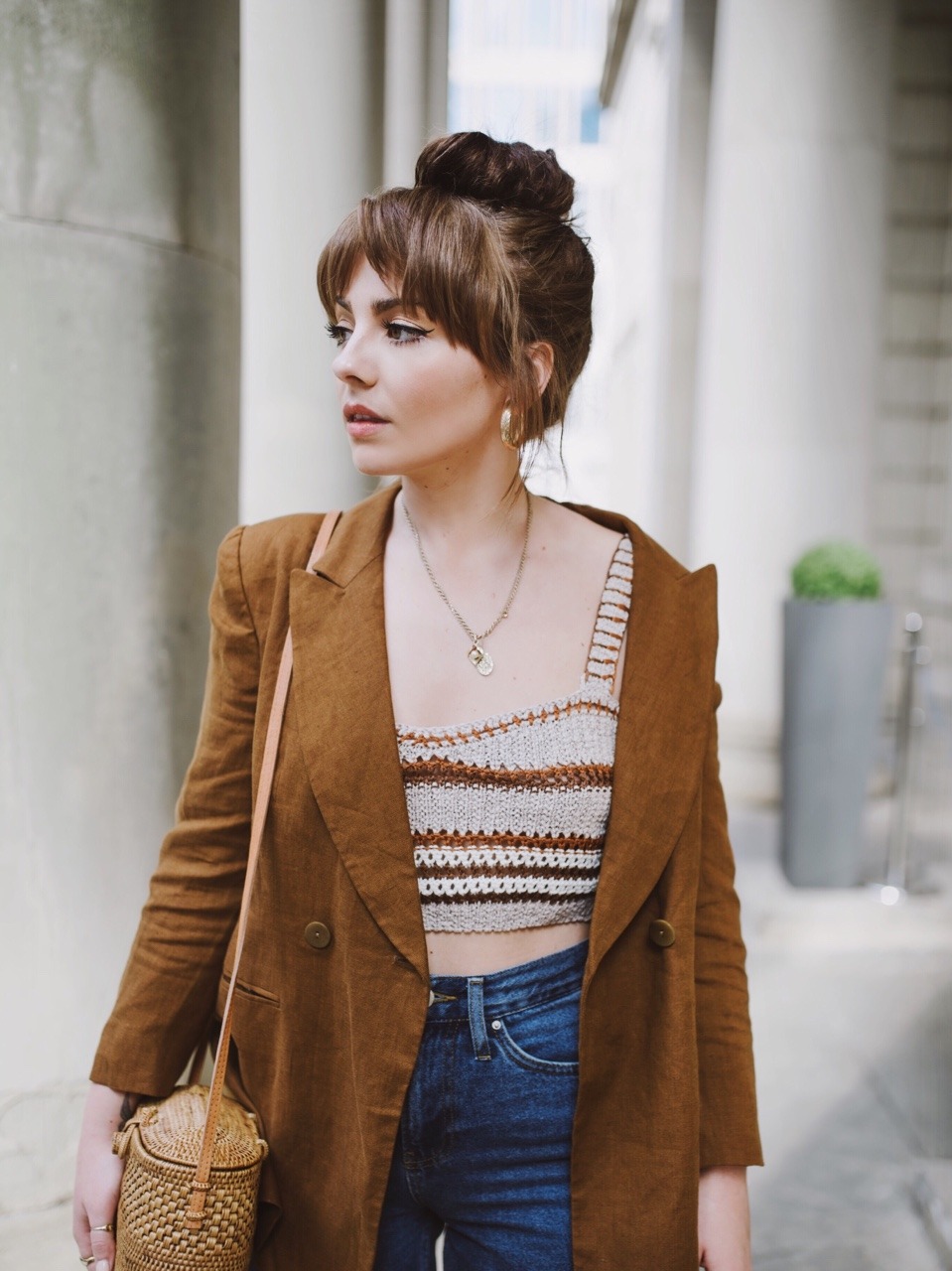 Usually, the evening part of the holiday is when I like to scrub up, and put a bit of effort into my appearance. Often it's slightly cooler too – the fringe can come down, and normal dress code can resume. I'm a sucker for a pair of high waist shorts with a floaty blouse and some sandals – it's my fail safe, and I've had the same pair of vintage Levi shorts for a good few years now. There's no need to have more than one pair once you've found the perfect fit – they age like a fine wine, and match with everything. Serious question, at what point do you get too old to don frayed denim shorts? I'm hoping never, because I'm emotionally attached to mine.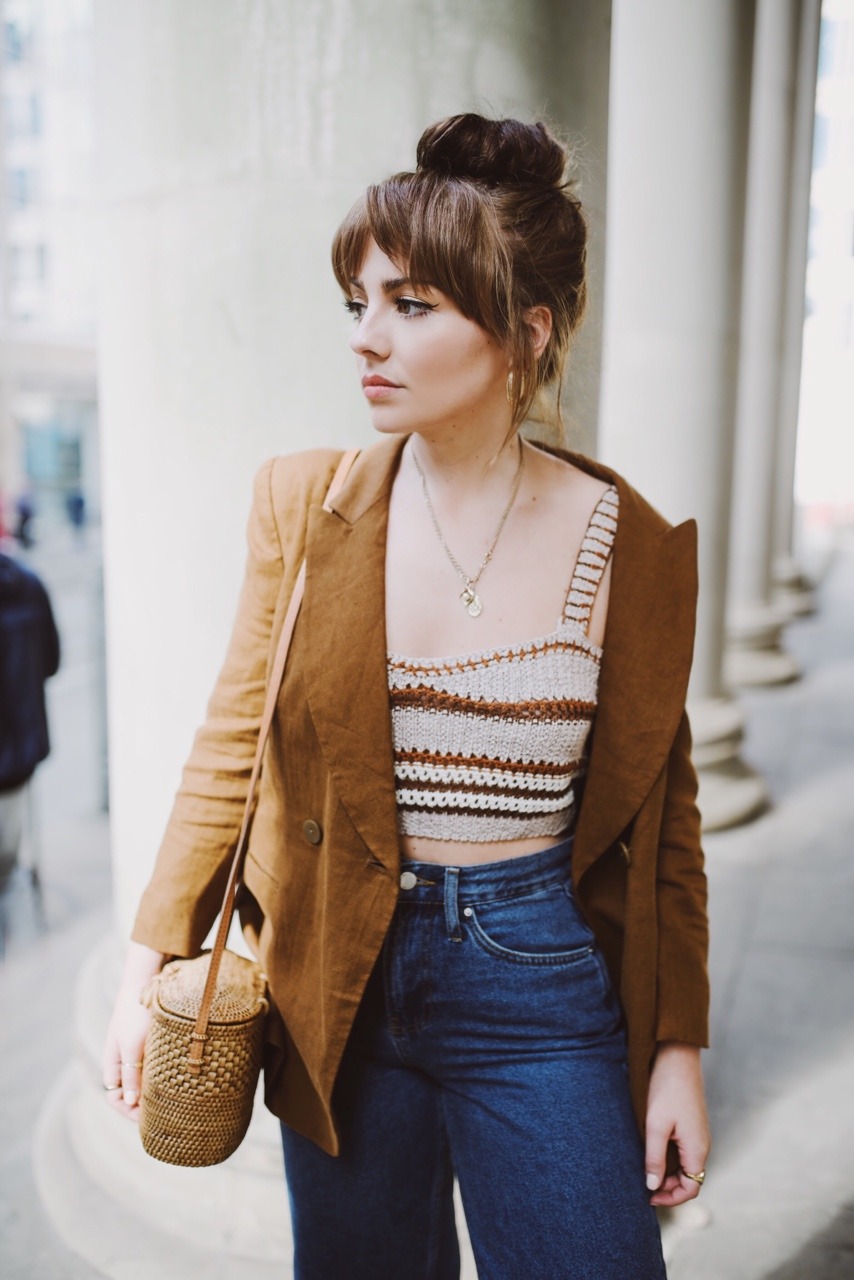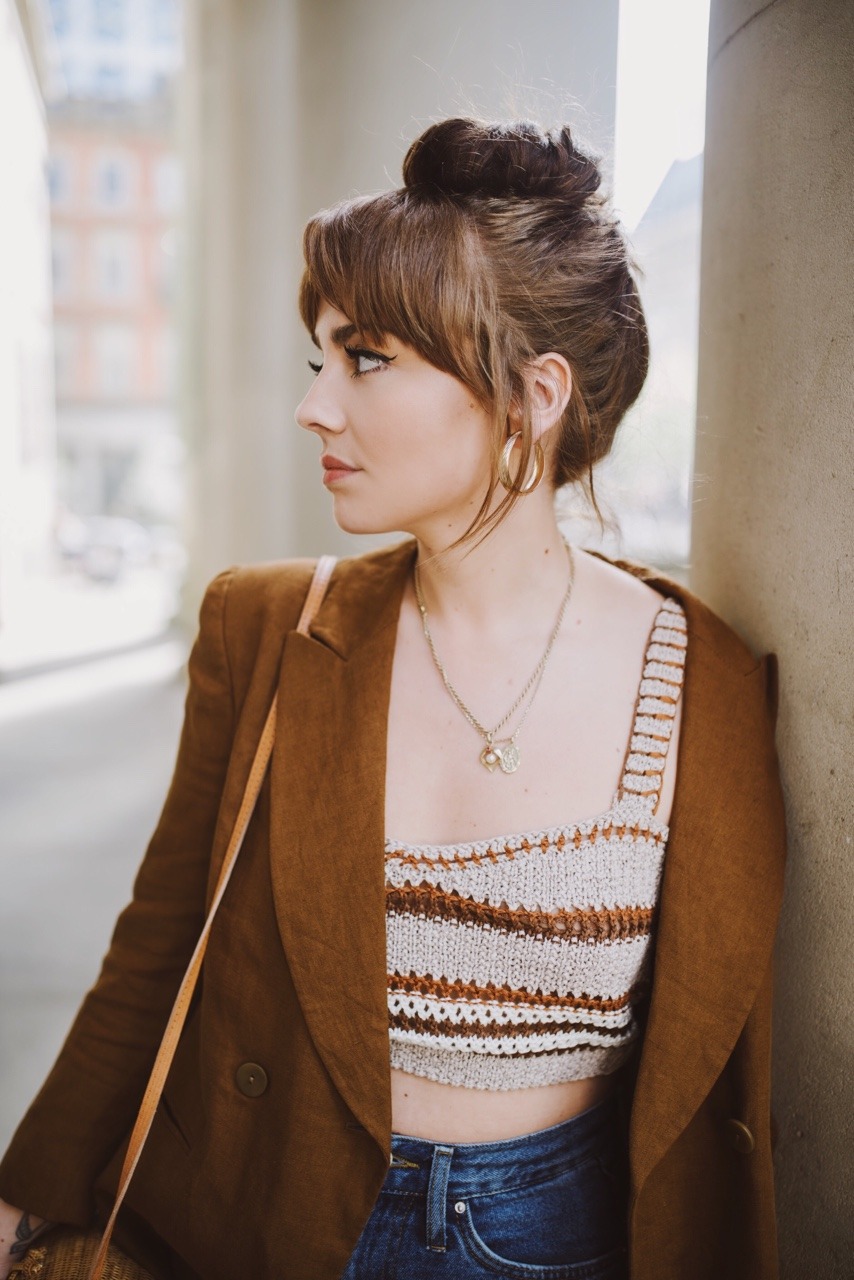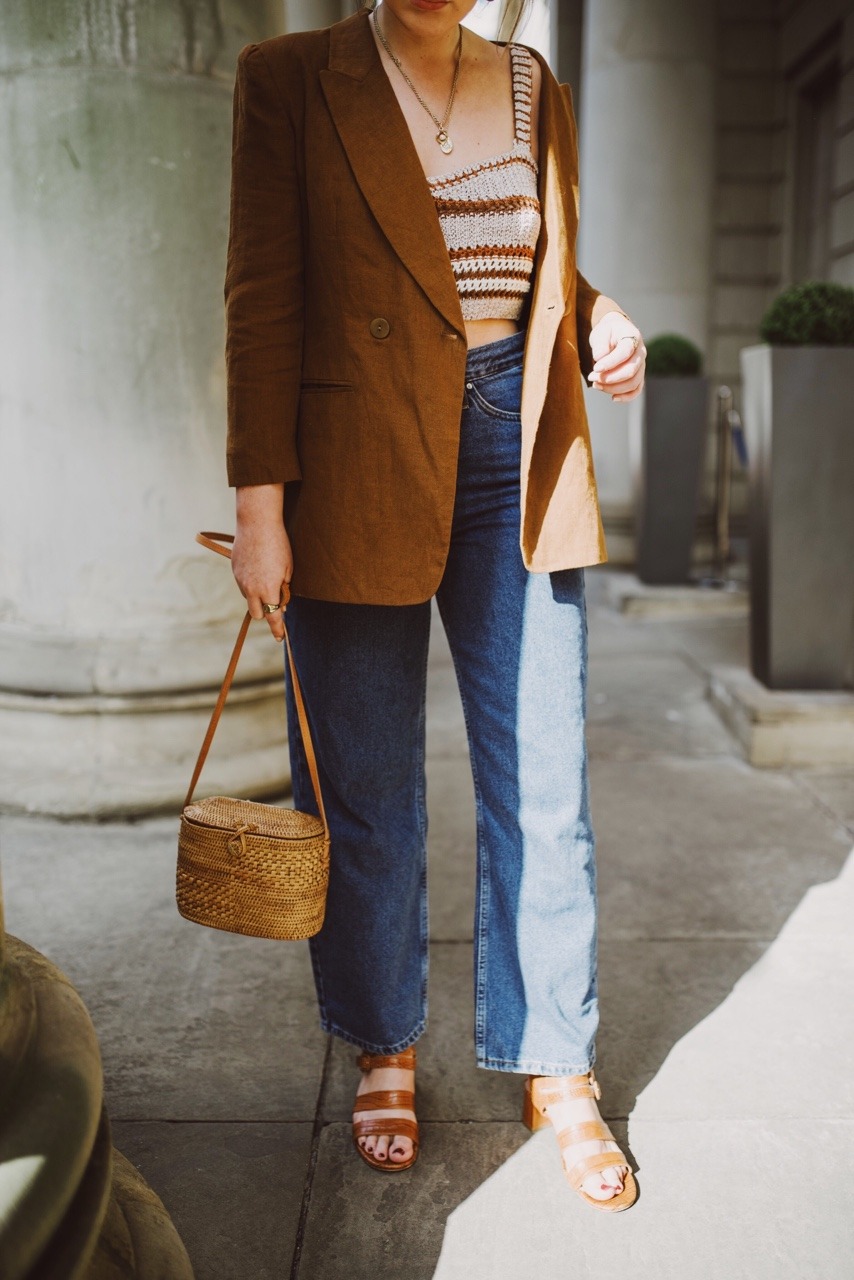 I bought this little crochet number with holiday season in mind – I was thinking it would make a great beach cover up. Some high waisted black bikini bottoms would look amazing for a simple, slightly more covered beach look. It's a great way to sunbathe if you're not a big fan of a skimpy bikini situation, and would look super cool with some slides, or some rope style sandals for a more rustic feel. I have a few of these knitted style tops, and they come in so handy on holiday. However, I felt a bit cheated that my brain was recognising it as strictly beachwear, and I got to thinking about how I could make the best out of it right now…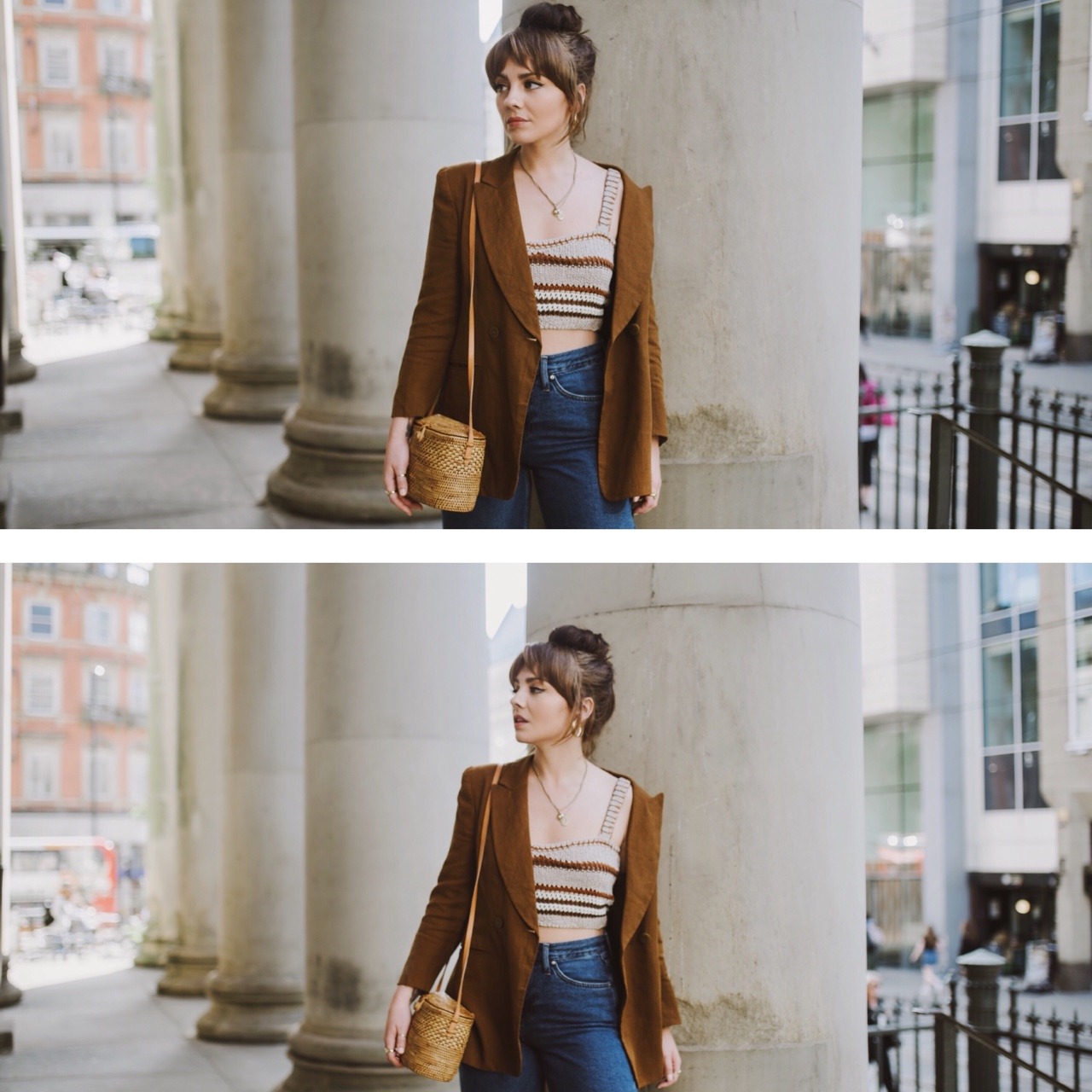 Throw on a linen blazer and some high waist jeans, and it suddenly creates an outfit that feels chic enough for a warm city climate. Wearing something high waist means that there's less stomach on show, so it feels a lot more grown up, and less like a garment created with the beach in mind. A blazer just helps to tie the whole look together, and gives you the option of some extra cover up if the weather turns…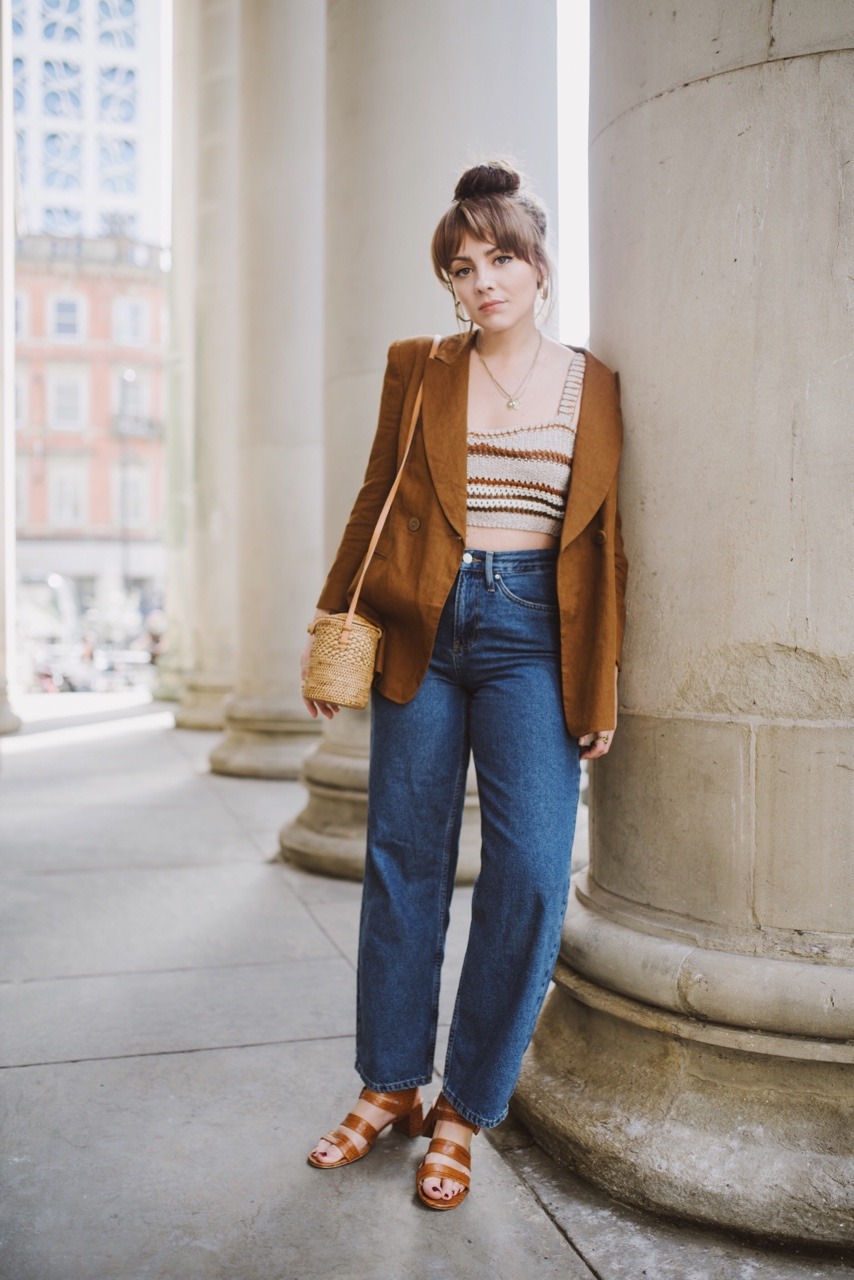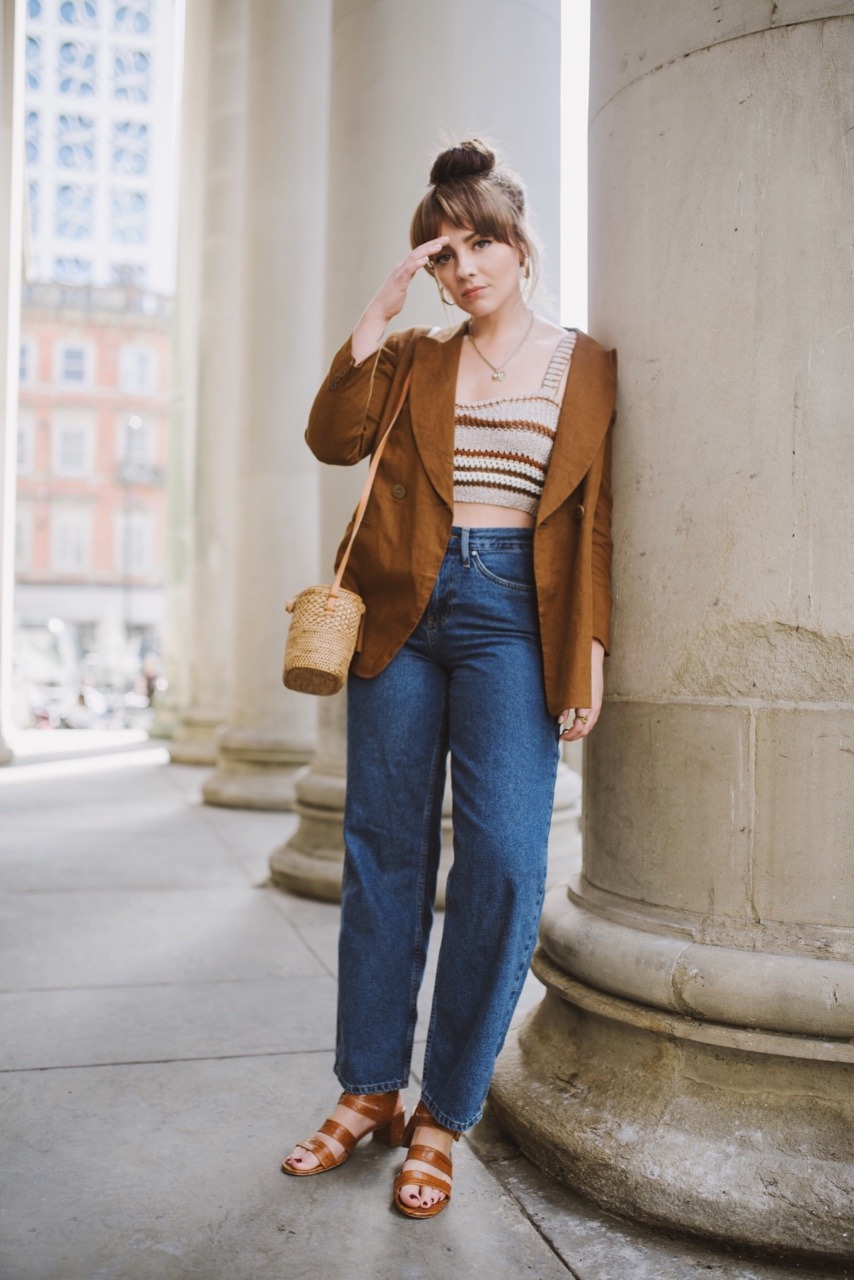 I'd definitely suggest digging out some of your beachwear and challenging yourself to style it in a way that's suitable for day to day wear. It's a great way to get the most out of your wardrobe, and it can really make an outfit feel like new… 
Alice x
---
Photographs by Adriana 
Top – Zara
Blazer – Beyond Retro
Jeans – Topshop Boutique
Sandals – Marais USA
Bag – Rock n Rose
SHOP THE LOOK