The arrival of summer always makes me want to cut my hair off – anyone out there with thick, generally unruly hair will feel my pain. Wearing it down just isn't an option when it reaches a mere twenty degrees or more. Think Monica abroad. It's both a blessing and a curse, and I guess you always want what you don't have. Anyway, I used to have a super short bob when I was at university, and I've been toying around with the idea of cutting it back in. I've got the hair itch – not the bad kind. Just the kind that's niggling for a transformation. I think it was Coco Chanel who said 'A woman who cuts her hair is about to change her life'…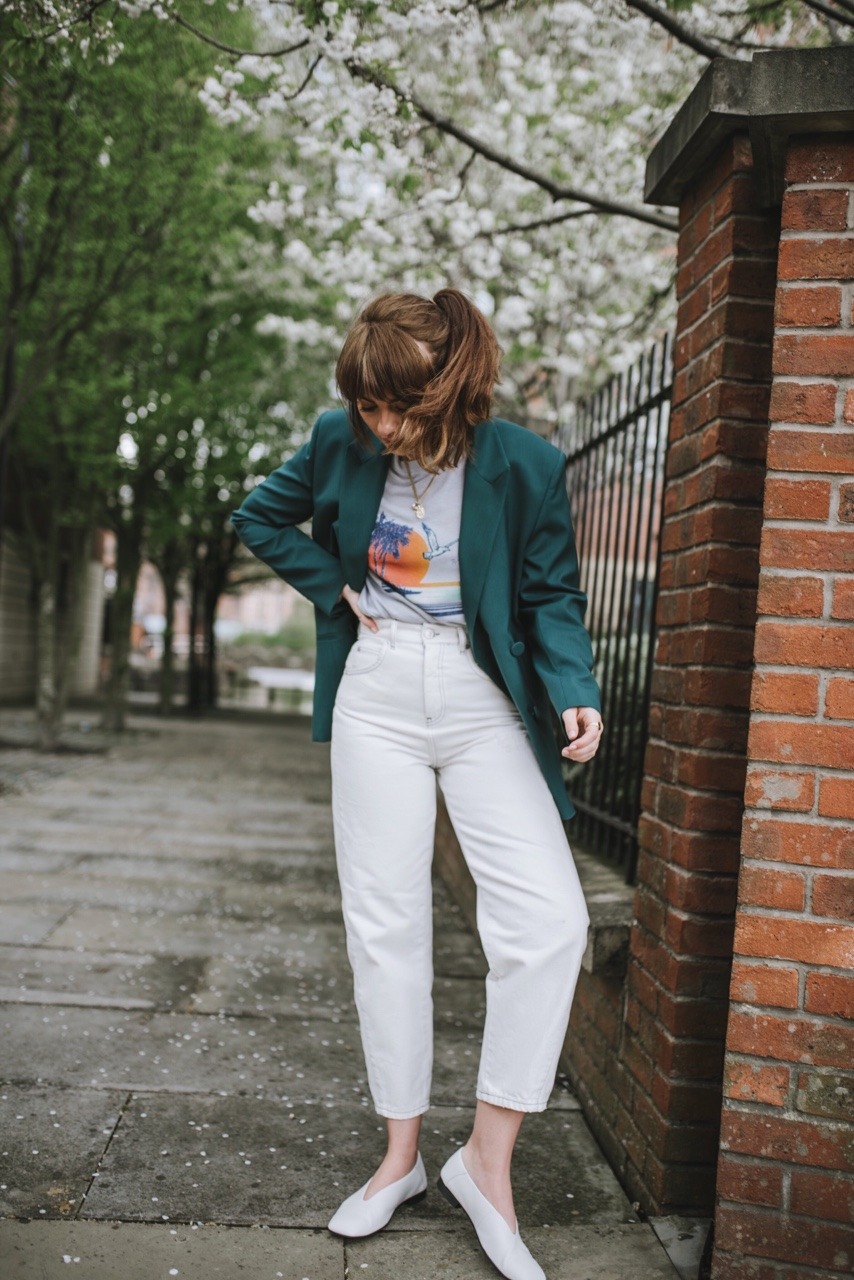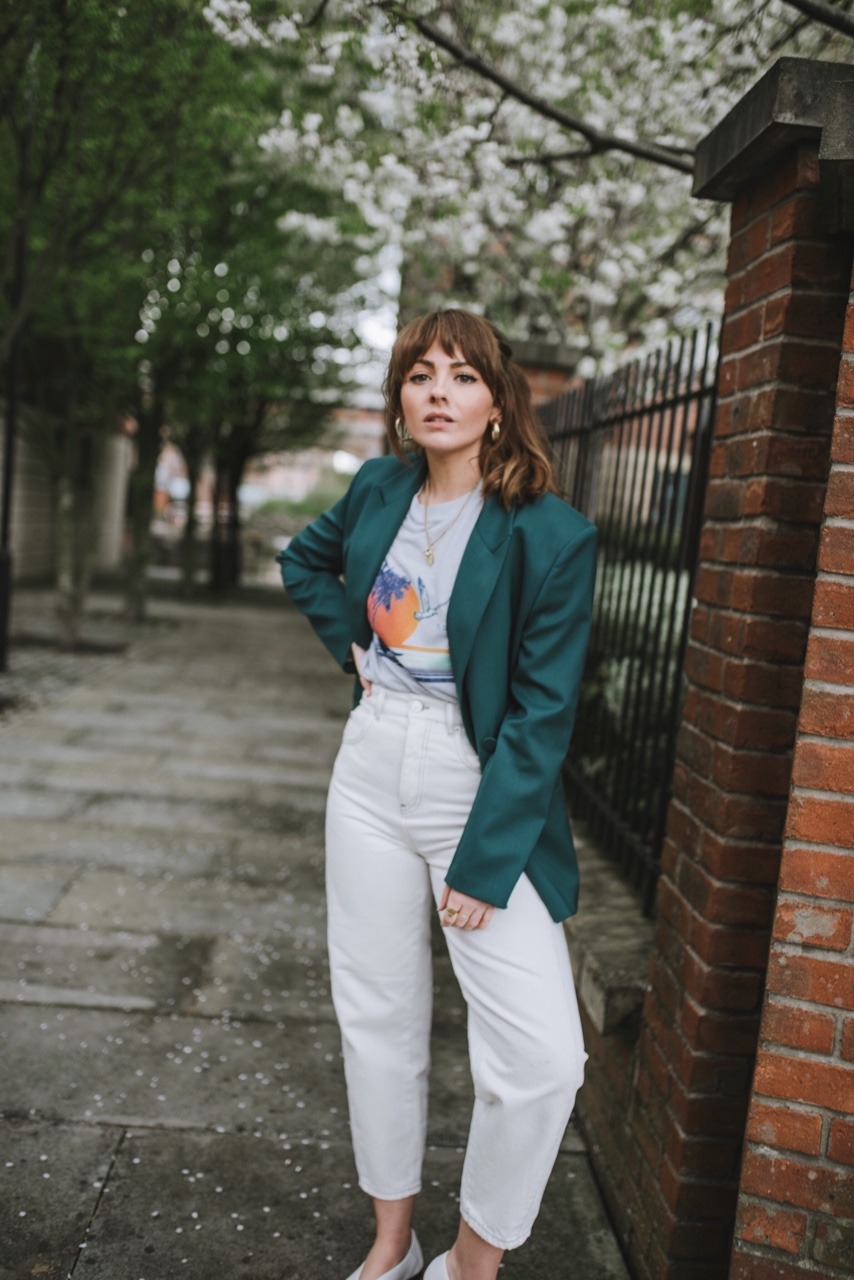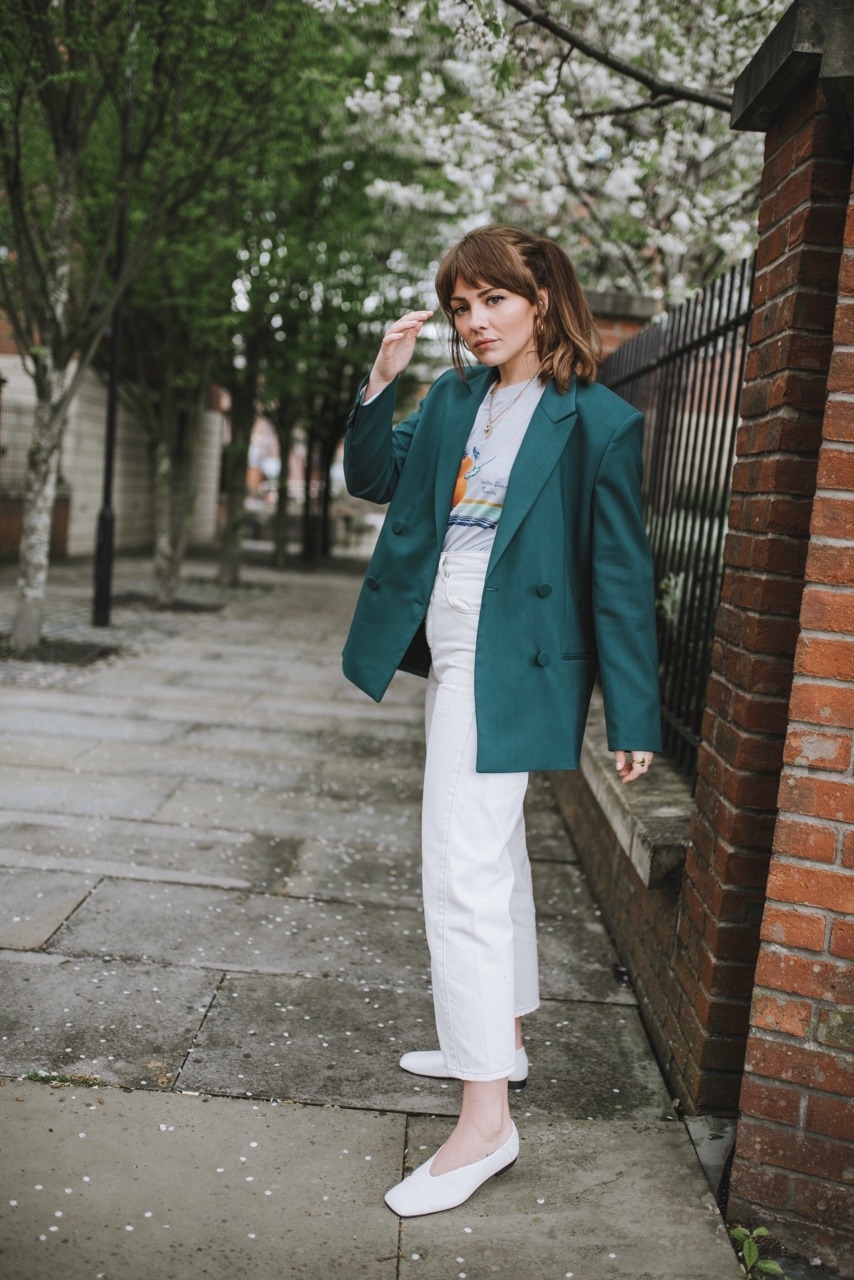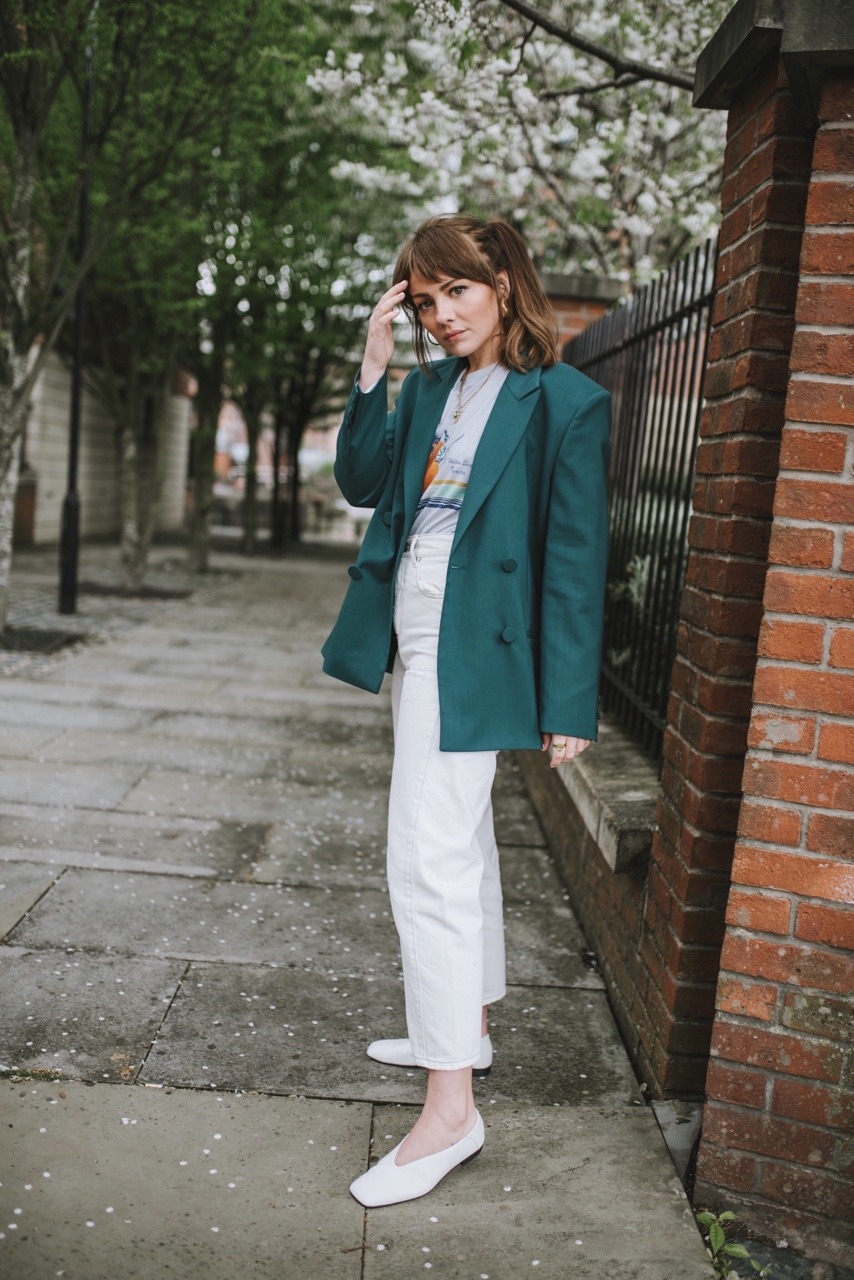 The last couple of times I've been to the hair dresser, I've managed to talk myself out of it. I've been growing it for years, so when it comes down to it, I chicken out, and just opt for my usual freshen up. It's funny how hair can often act as a security blanket – I've become less ruthless with changes to my appearance as I've got older, so much so that I'm even having an old tattoo removed. Seriously though, that shit hurts, so take it from me and always research good artists before taking the plunge…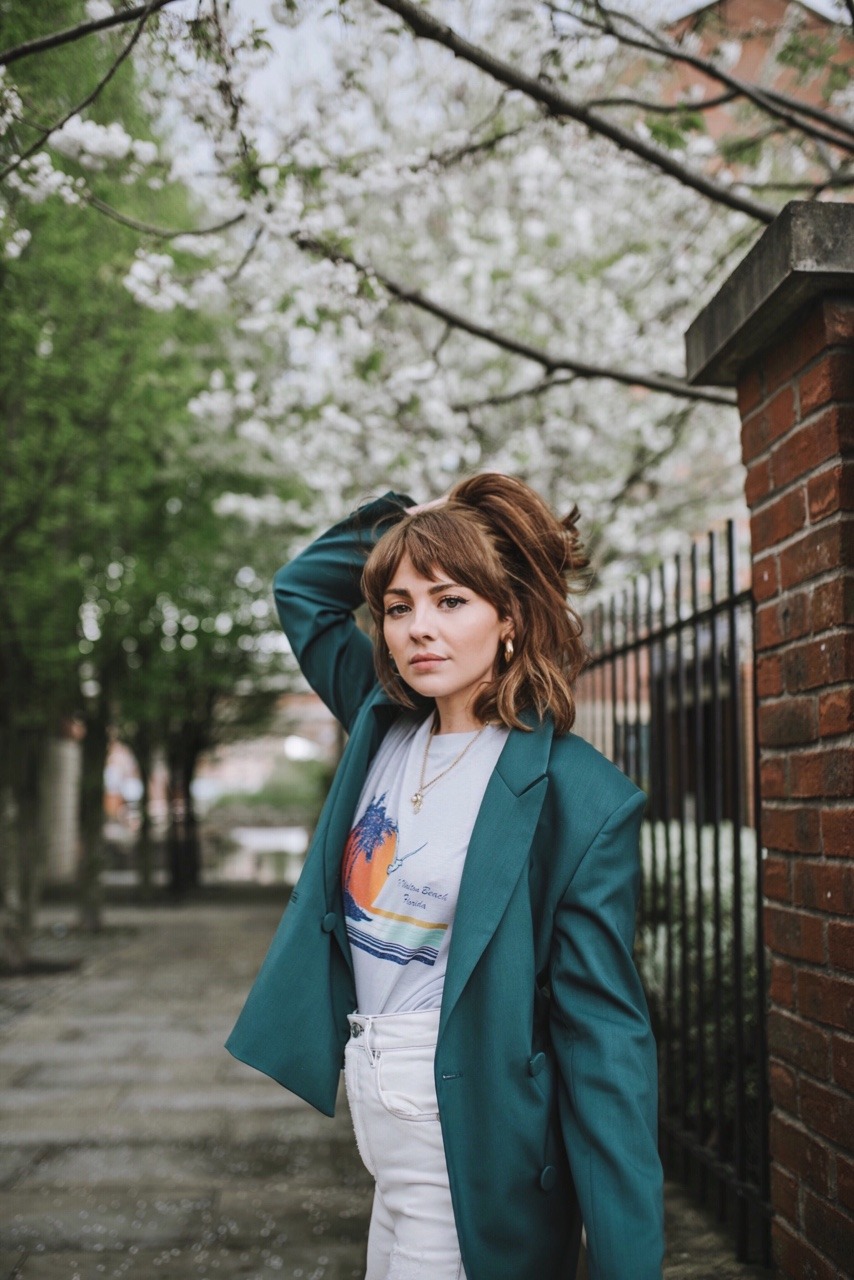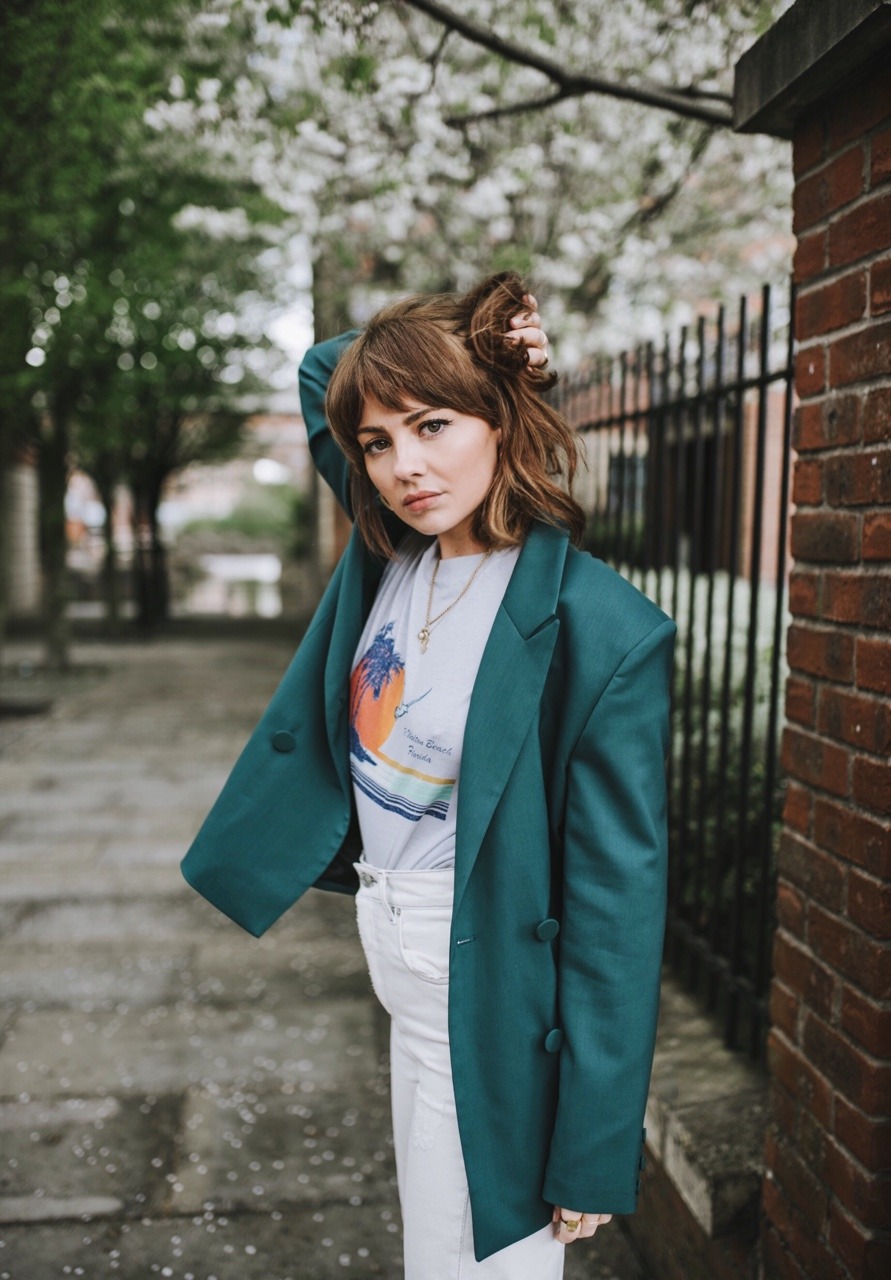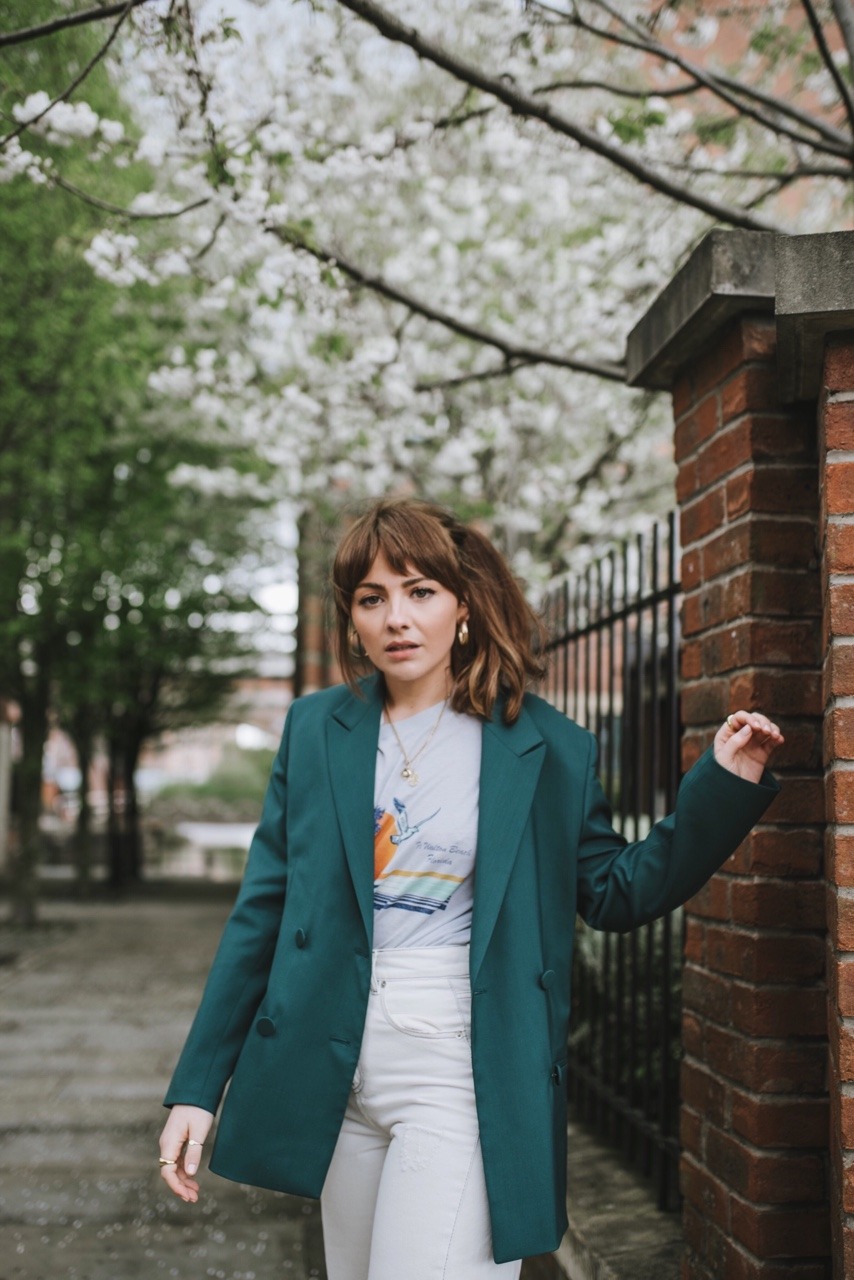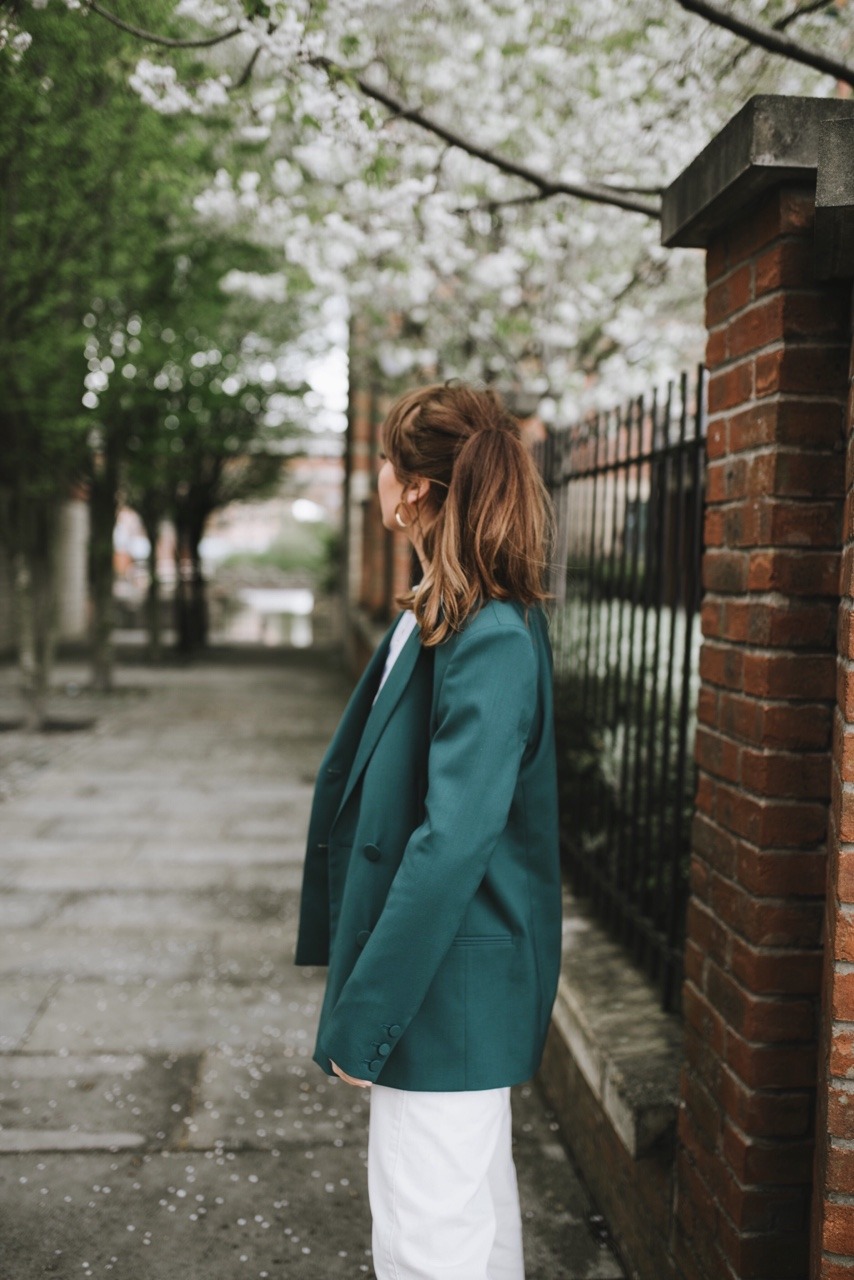 When I was looking back at these images, I noticed it looks very much like I've lobbed my hair off in a few of them. An illusion created by my pony tail, and a very windy afternoon in Manchester. Combined with the green blazer and the white jeans/square toe shoes – it's a look that's giving me total 'Eighties Power Mom' vibes. Maybe I'll have some length taken off this summer, or maybe I'll continue growing it for a little while – what do we think? 
Sometimes a little change can go a long way…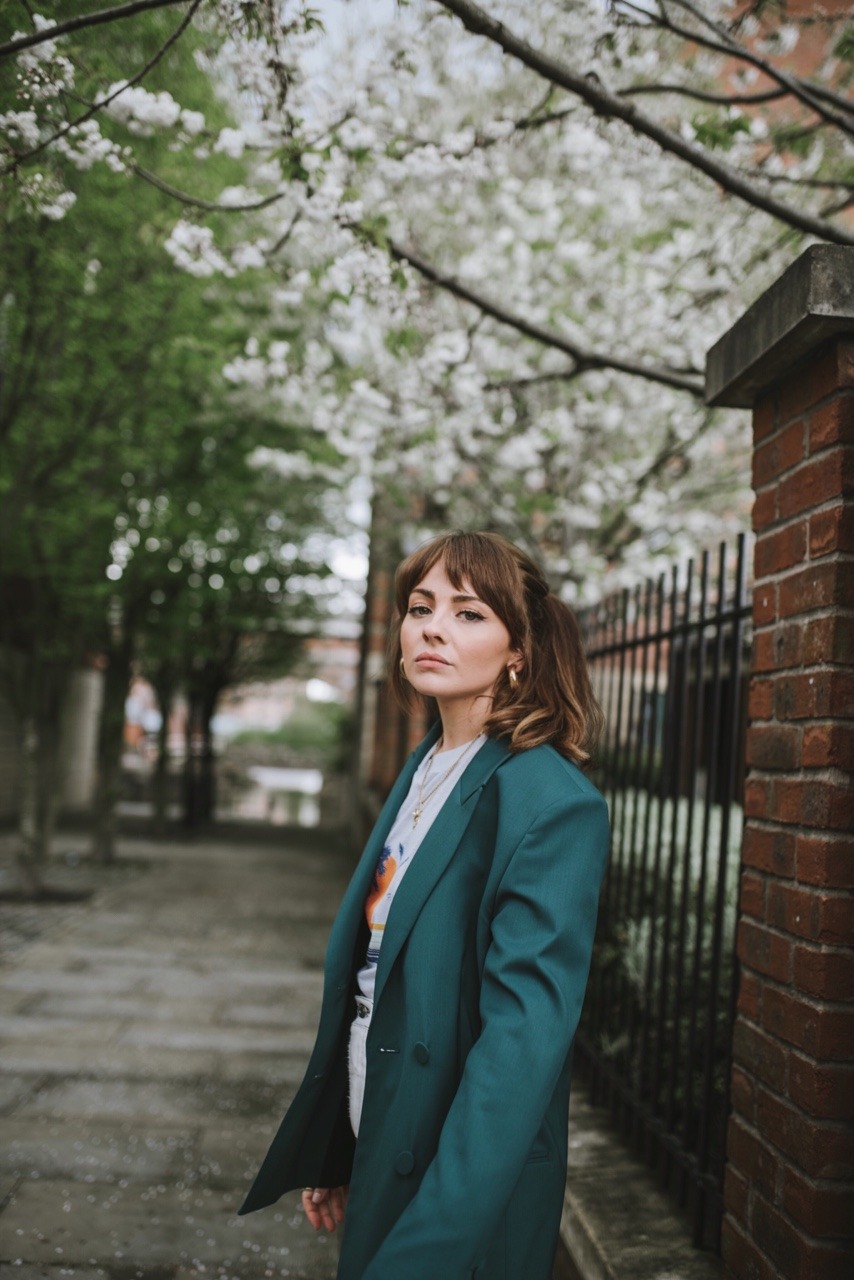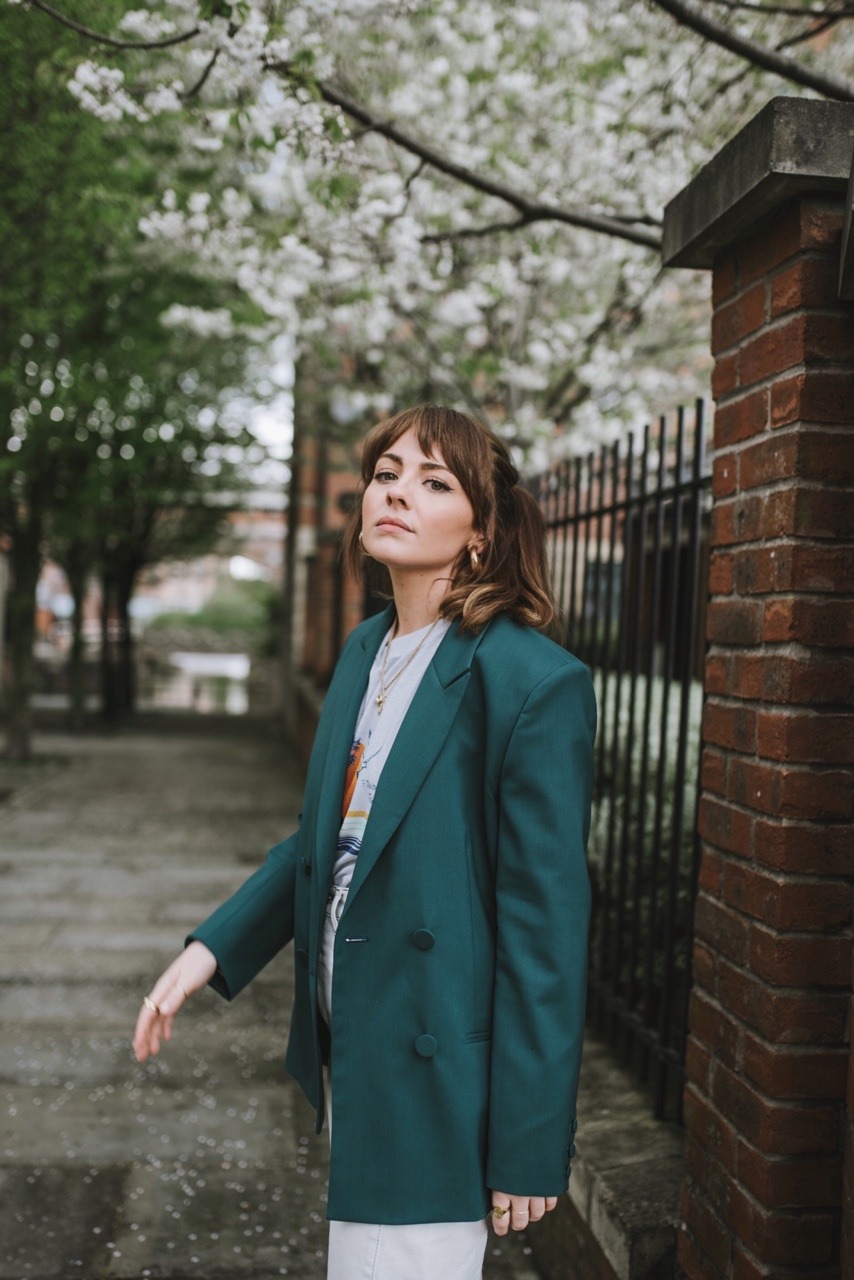 I love how a simple vintage T-shirt makes the outfit feel more playful and boyish – it's just the kind of thing I'd wear on a day to day basis. Running to meetings or running errands, it's the type of look that has all bases covered…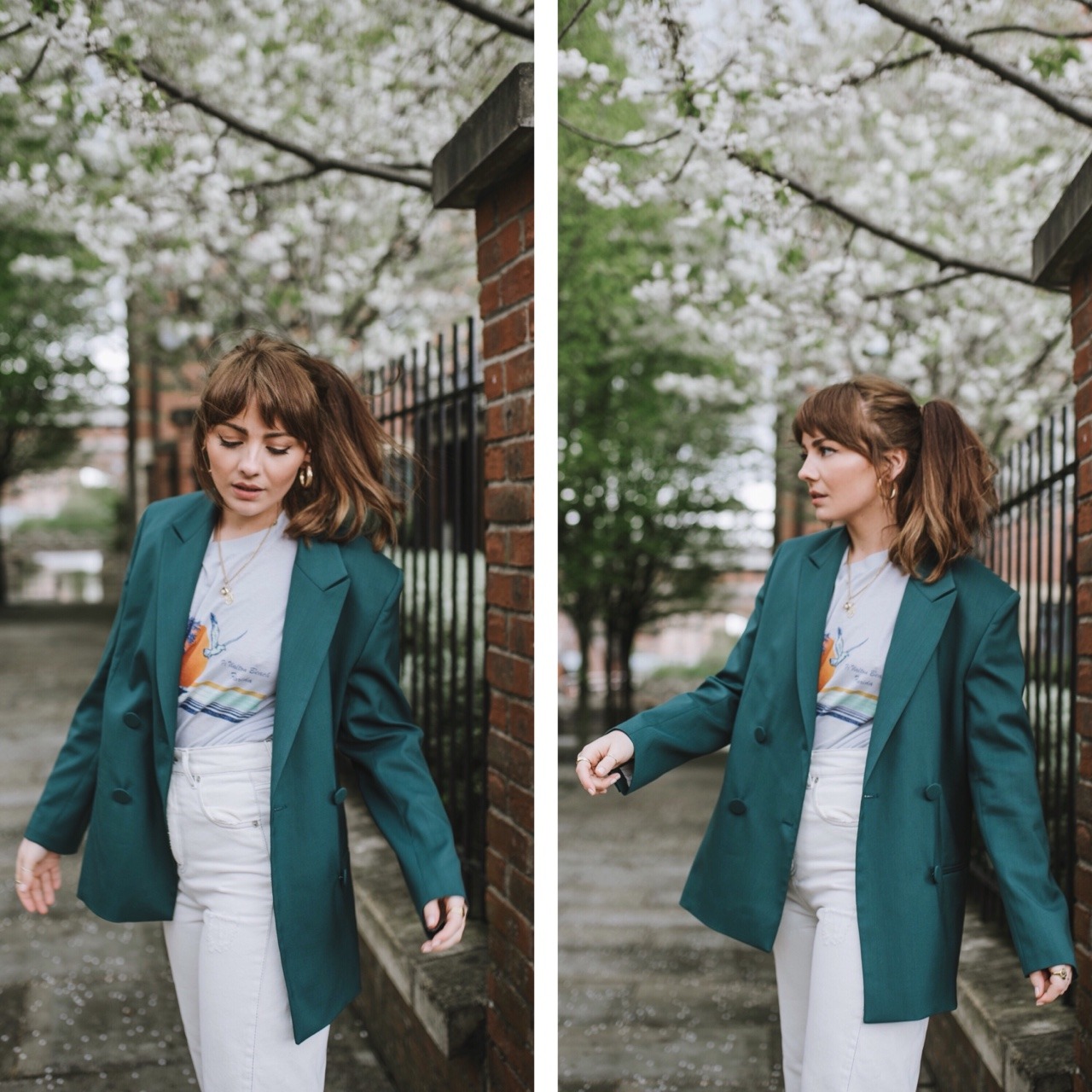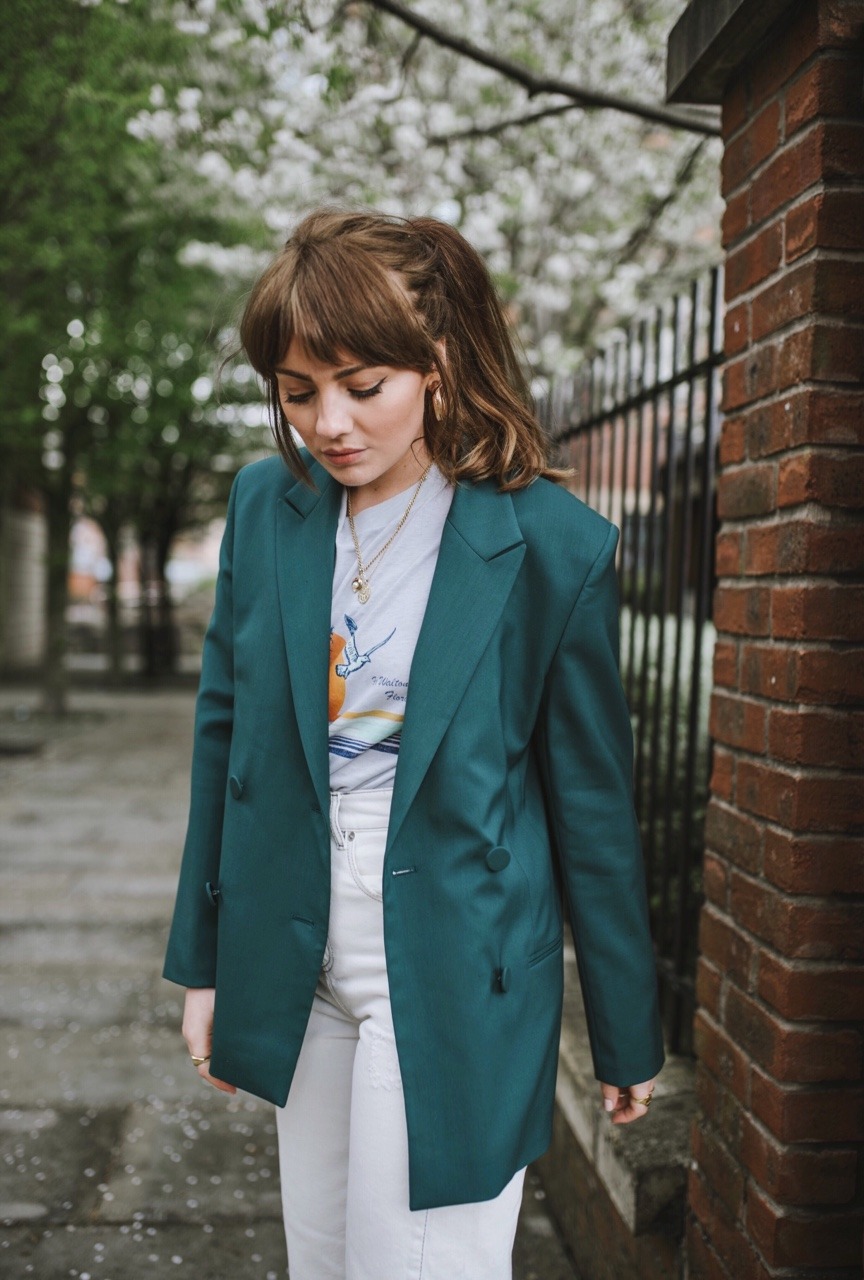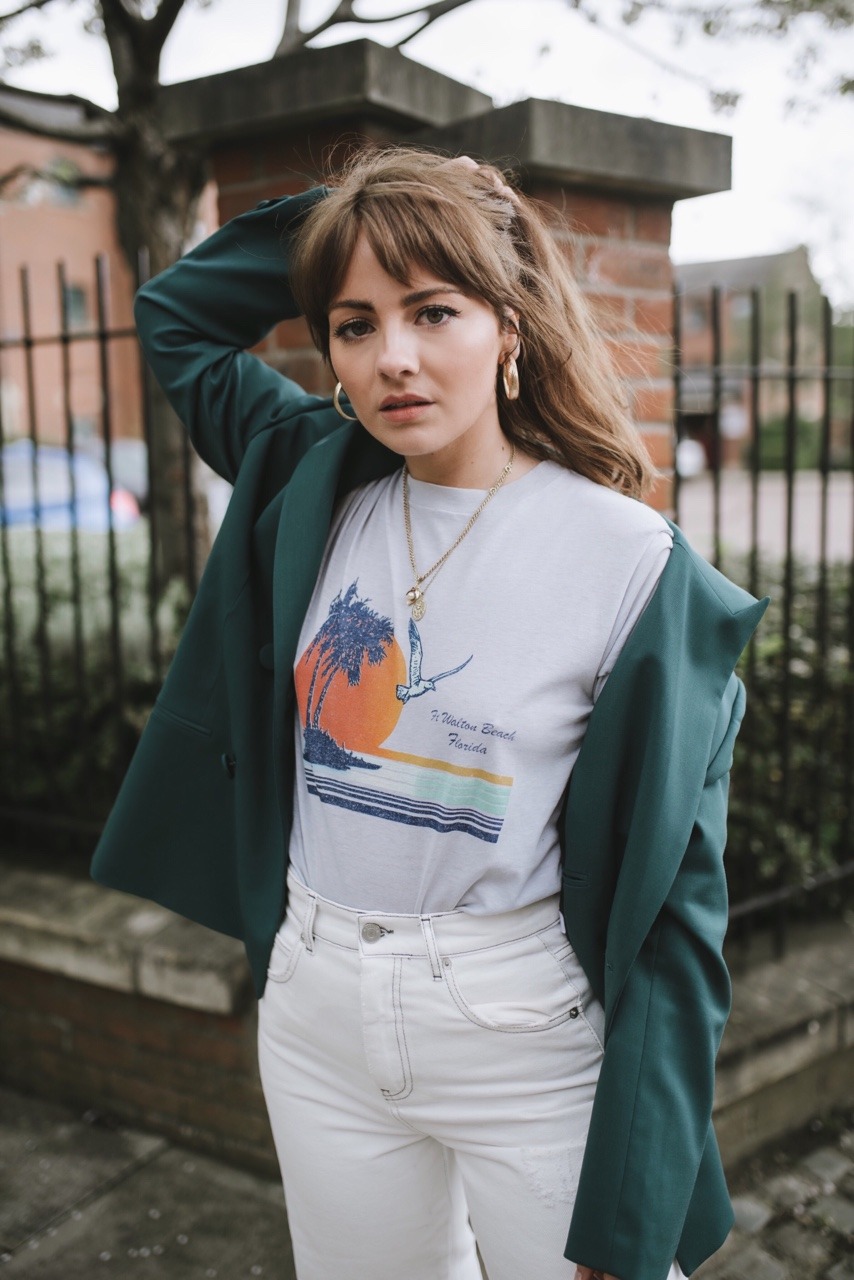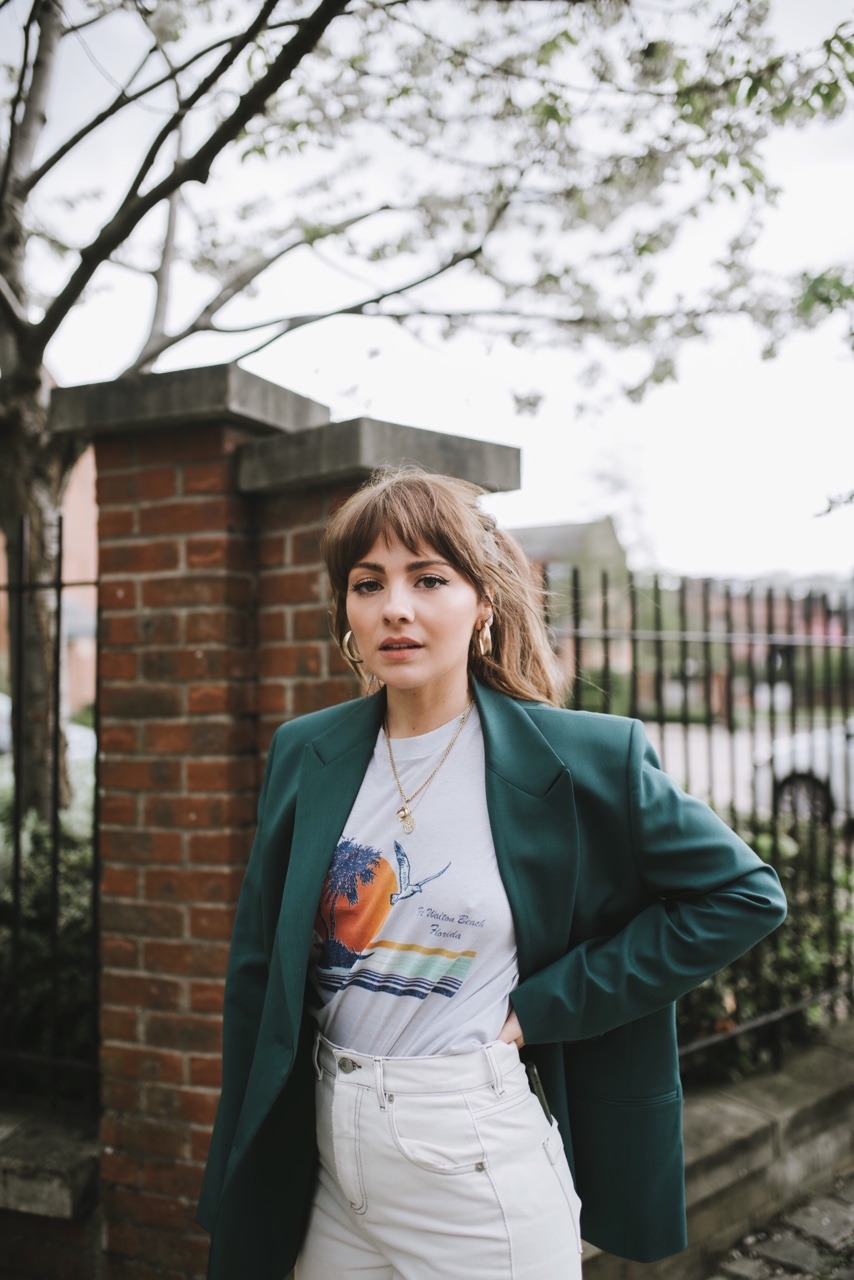 If you're scared of white jeans – don't be. These are an off white colour in real life, and perfect for all year round. My top tip would be to wear them on a day where the weather is likely to be good. By good, I mean relatively dry – nothing sabotages white denim more than muddy puddles! I'm already excited to wear these with oversized jumpers and boots this winter. 
I'm equally excited to wear this blazer over a little summer dress – maybe a pair of slides and a handheld bag to complete the look. Not long until I head to Barcelona now, so my head is filled with possible holiday outfits…
Alice x
---
Photographs by Adriana 
Blazer | And Other Stories
T-shirt | Electric West
Jeans | Whistles
Shoes | Vagabond
SHOP THE LOOK