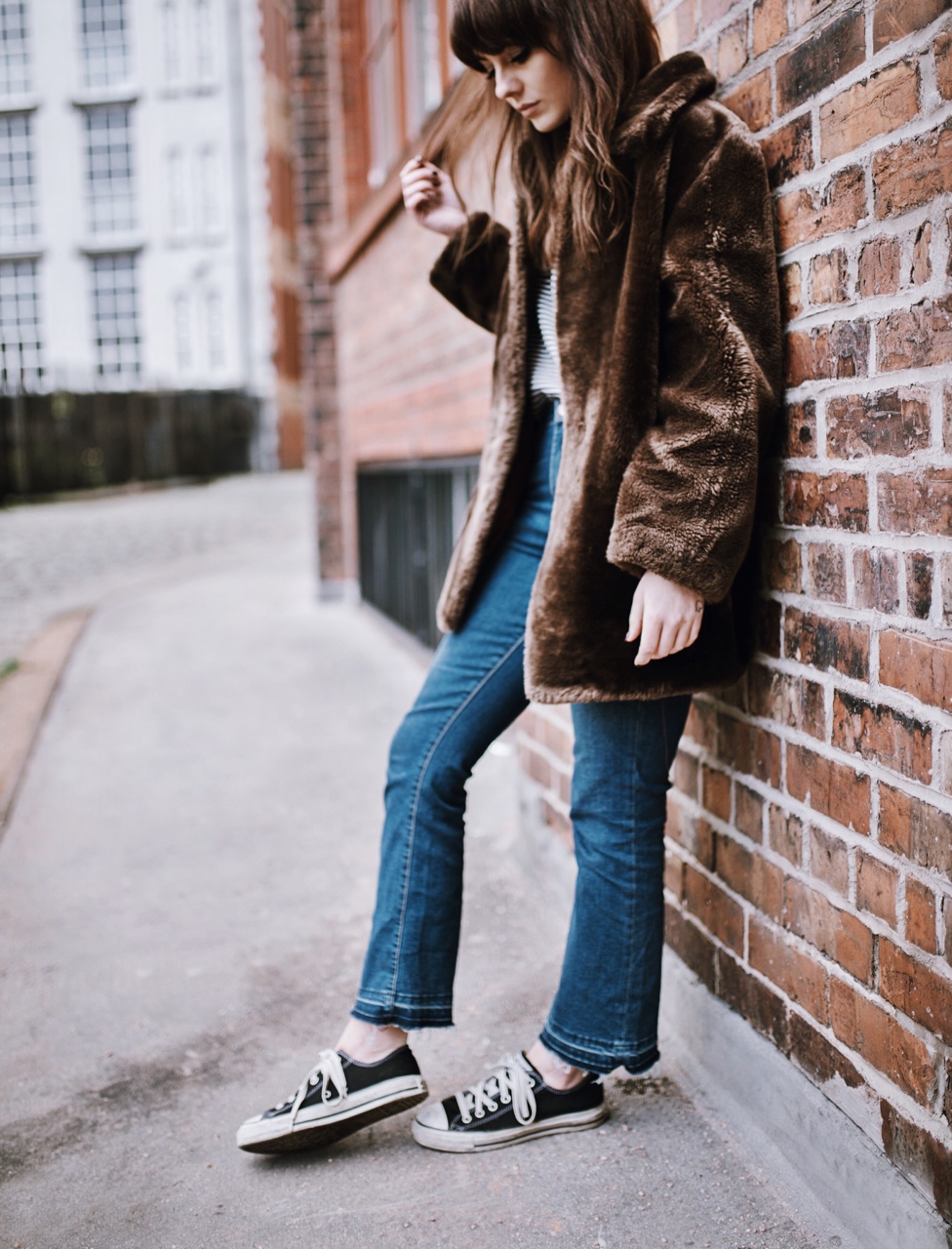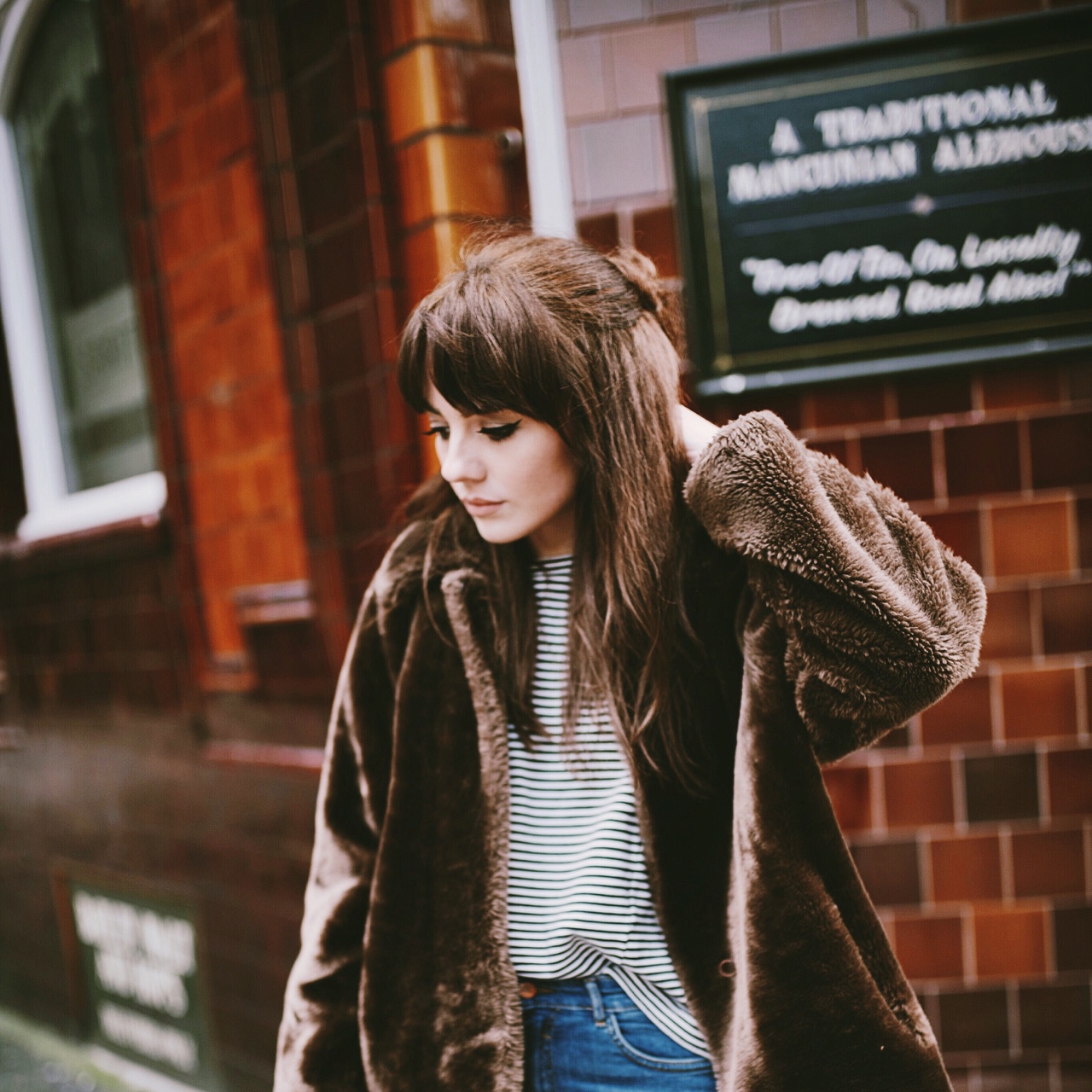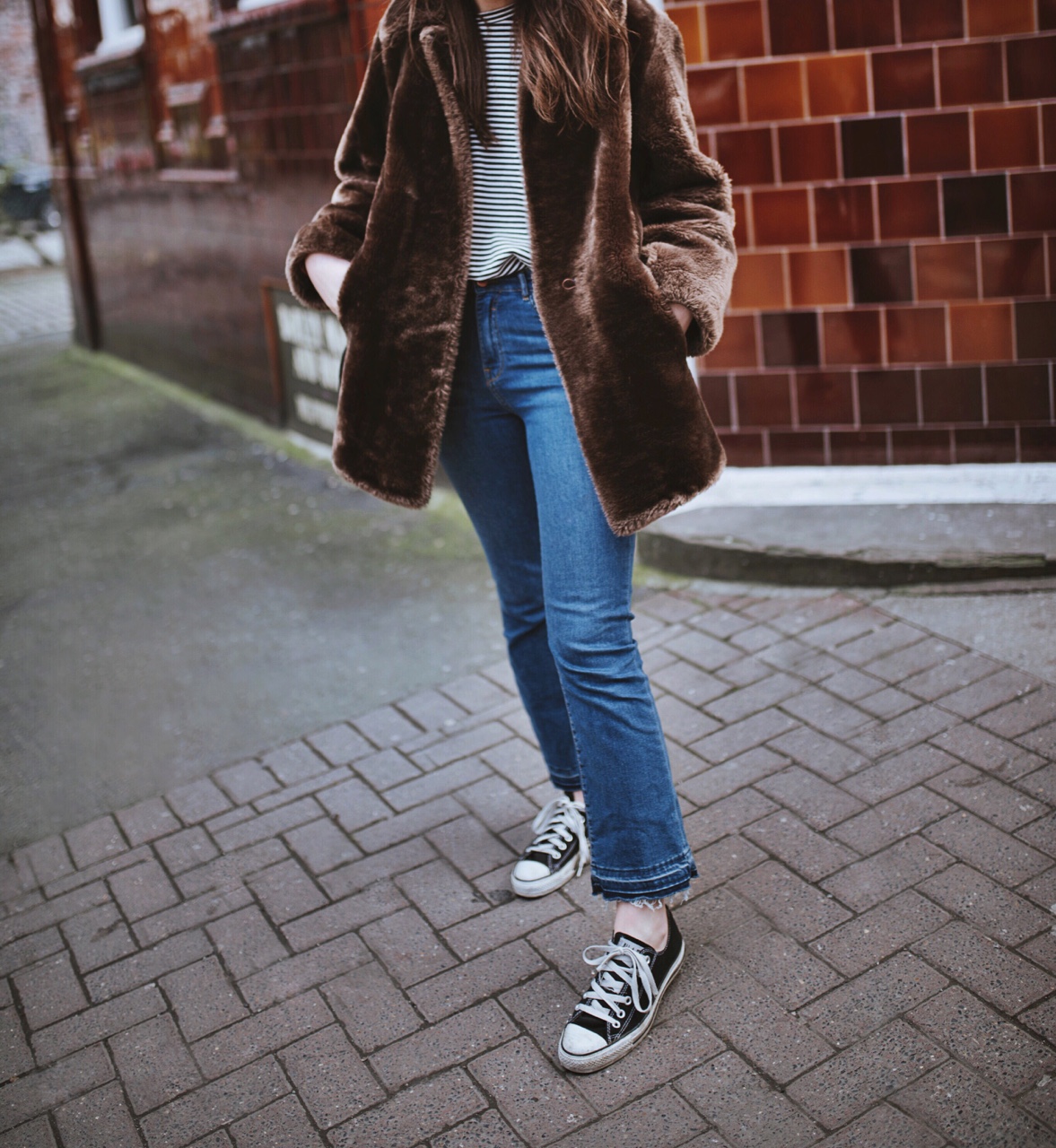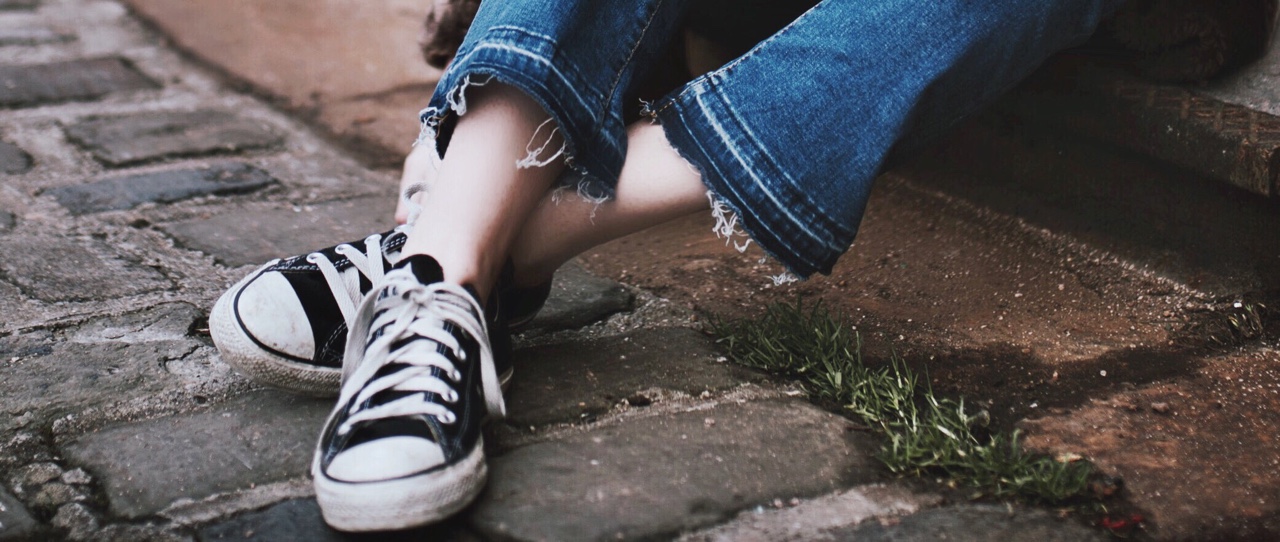 The basics we own really become the backbone of our personal style, and are often the pieces we turn to in times of need. They are the essential key pieces, the time savers, and the comfort blankets ready and waiting in our wardrobes. Of course, these basic items will differ from person to person, but I thought I'd give you a rundown of my absolute must haves, and how to make the best out of them…
The well cut t-shirt
 Sounds simple enough, but investing in a well-cut t-shirt would have to be one of my biggest style recommendations. When you find a particular fit that works for your body and makes you feel great, invest in a few colours and a long sleeved version too. These will be your best friends for teaming with jeans, layering underneath pinafores, and even doubling up as pyjamas when you find that all yours are in the wash. For me, I found out quickly that a high neck style top suits me best, and tends to flatter my style the most. These tend to be in an oh-so-colourful combination of navys, whites and greys, and of course a multitude of different stripes. I recognise that these are the colours that flatter me the most, and always have them in the back of my mind whilst shopping. I have found that basics definitely don't need to be expensive, but they will last you longer if you invest in mid-range priced items. For example, if I spend around £40 plus on a t-shirt, I know it's likely to wash well and keep it's shape. That's not to say that I don't value a standard basic black tee from H&M, but having a couple of quality pieces is always a good idea. Especially when you consider cost per wear – as I've got a bit older, I'd rather have a few really nice fit, slightly more expensive pieces, rather than an overflowing wardrobe of fast-fashion impulse buys that I wear once and never look at again. With this in mind – you start to build up a capsule wardrobe over time that ends up being really beneficial when it comes to quick and simple everyday dressing.
The flattering fit jean 
 A high waist jean/trouser is a complete life saver for me – they tend to flatter my figure best and suck me in where I need it most. I love how they look with a simple stripe t-shirt tucked in, and they work well for day or night. My all time go-to would have to be a pair of vintage Levi 501's – they can be a bit of a nightmare to track down but the few pairs I have fit me like a glove, and will last me for years. However, there are lots of great places to find vintage style jeans on the high street – the ones I'm wearing above were a Zara sale find and haven't been off my legs since. I love a crop flare but I'm always conscious of making my legs look a funny shape – they can look like little tree trunks if I get the fit wrong, so I often find that jean shopping is last on the agenda. We have all been there – struggling in the changing rooms, melting under the bright lights, endlessly disappointed and overcome with a sea of denim to hang back up. If you're anything like me – jean shopping is not the one. Hence, the importance of finding a jean that works for you – then purchasing in a few different shades/styles. I usually alternate between a classic indigo denim shade, a vintage light wash, and a plain black. All in high waist, with either a boyfriend style or a slight crop flare for when I feel like my outfit needs a bit of added interest.
The versatile shoe
 Versatile can just mean whatever the hell you're most comfortable in, most of the time. For me, it's a pointed ankle boot, a masculine pair of loafers, or my trusty converse. Which btw – look way more pristine in the above images than they actually are. I've had them for years and they are completely battered, but I refuse to replace them until they absolutely fall apart. There's just something great about a really worn pair of converse – they work with EVERYTHING all year round. Tights, socks, jeans, dresses – the whole lot, I can't recommend them enough. I'm not much of a heels person, so a pointed boot is perfect for me because it makes me feel a little 'dressier', especially if they are patent with a bit of a heel. They just add a bit of height and have become my go-to with an A line mini and blouse for a simple night out look.
The faux fur coat 
 A faux fur jacket has become an absolute winter staple for me over the years – nothing keeps you quite as warm but looks cool at the same time. It's become more acceptable than ever to look like a giant teddy bear, so I'm fully embracing my little collection. It's such a great piece to have for throwing on over simple outfits during the day for a laid back cosy look, but also for the evening time too. They also don't have to be expensive – some of my most worn pieces have been dug out of little vintage shops for next to nothing. It's worth mentioning that I have never/would never wear really fur, so double check what you're buying before you invest as a lot of vintage stores may have the odd real fur piece floating around.
The satisfying thing about collecting a few great basic pieces is that you start to acquire you own interchangeable wardrobe for the season ahead. Then when the next season hits, you can alter them accordingly to suit the change in weather/current trends if you feel like it. For Summer I'd still wear jeans like this, but with a short sleeve stripe t-shirt and maybe swap the Converse for my Birkenstocks instead. I love stripes and denim, I know it's what tends to suit me best, and makes me feel like myself. As soon as you realise what suits you – stick with it, it will become your uniform…
Alice x
Photography by Adriana 
---
Top – Whistles (similar here & here) | Jeans – Zara – (similar here & here) | Coat – Vintage (similar here | Shoes – Converse
Best of basics – my top picks