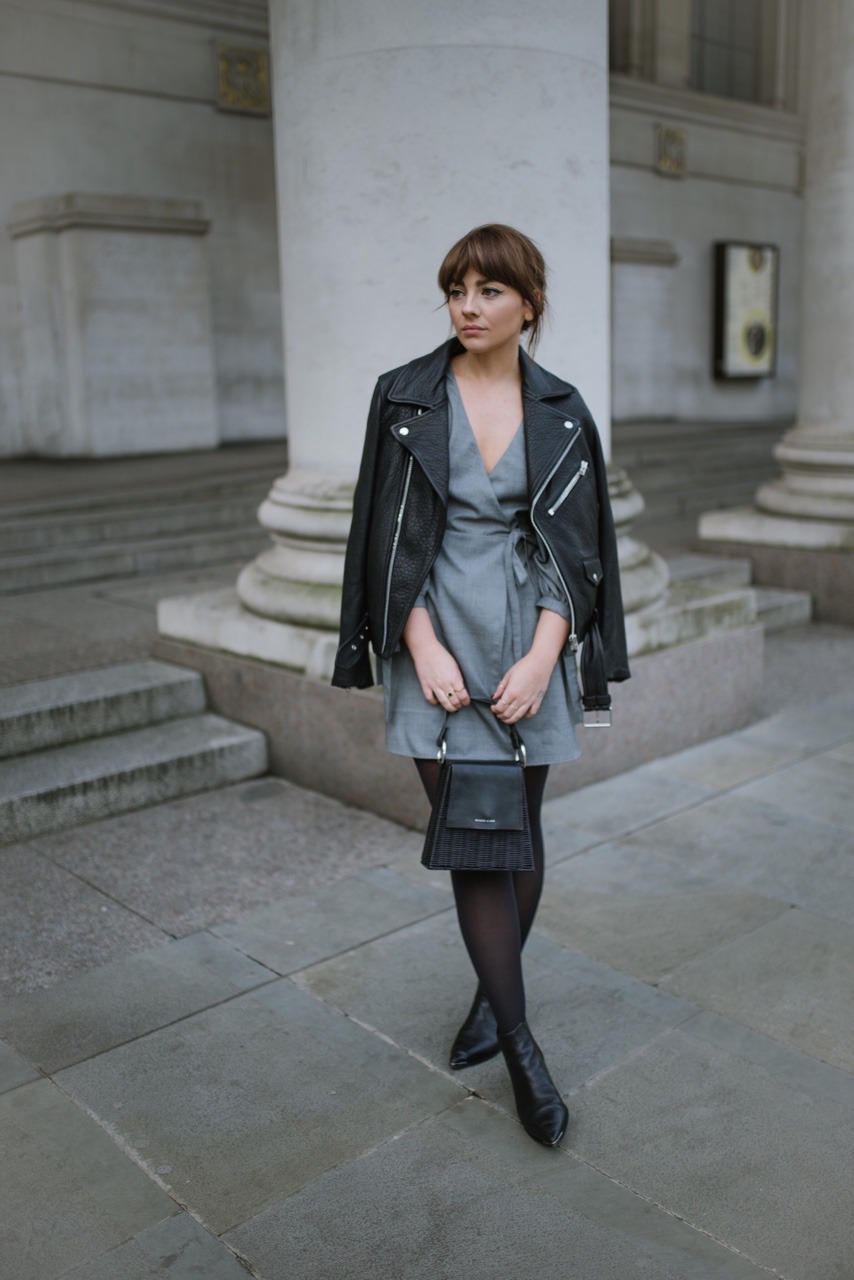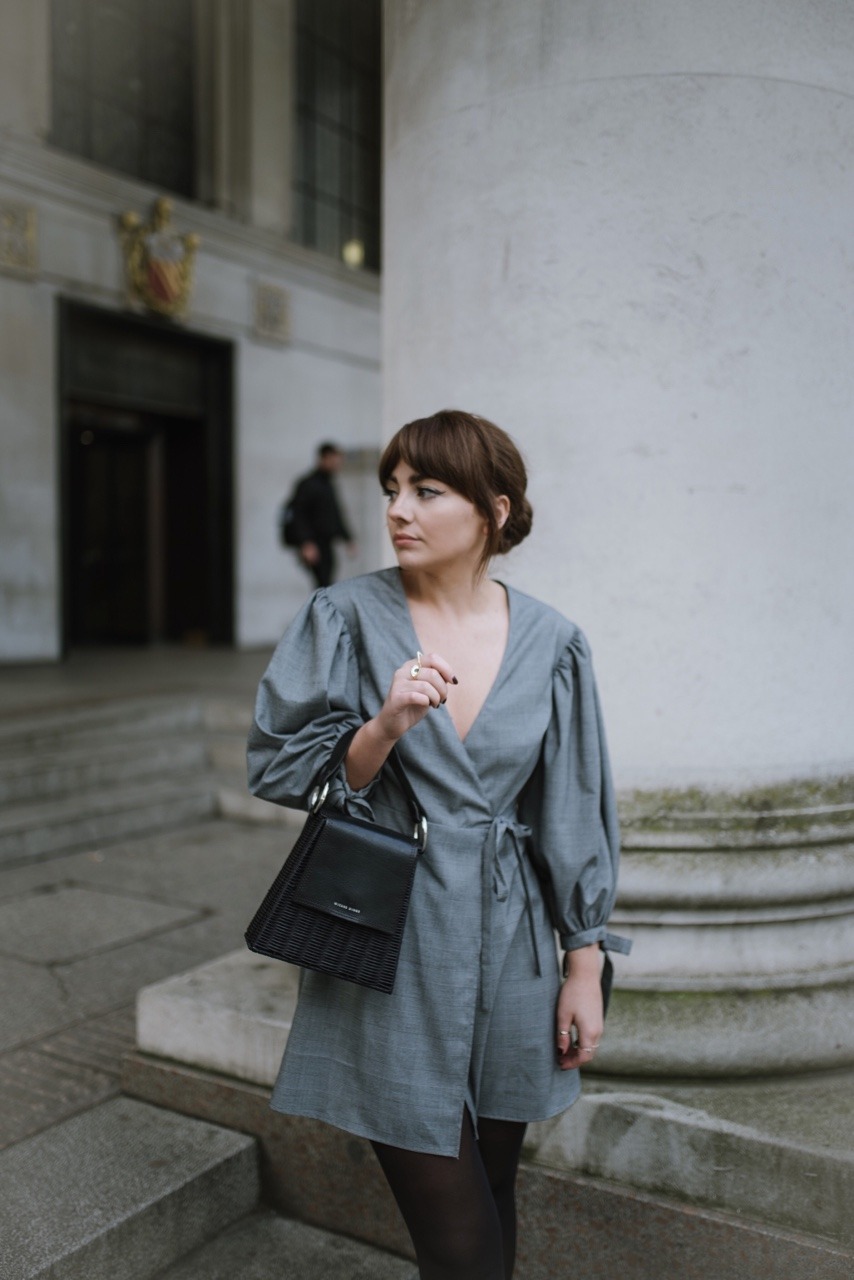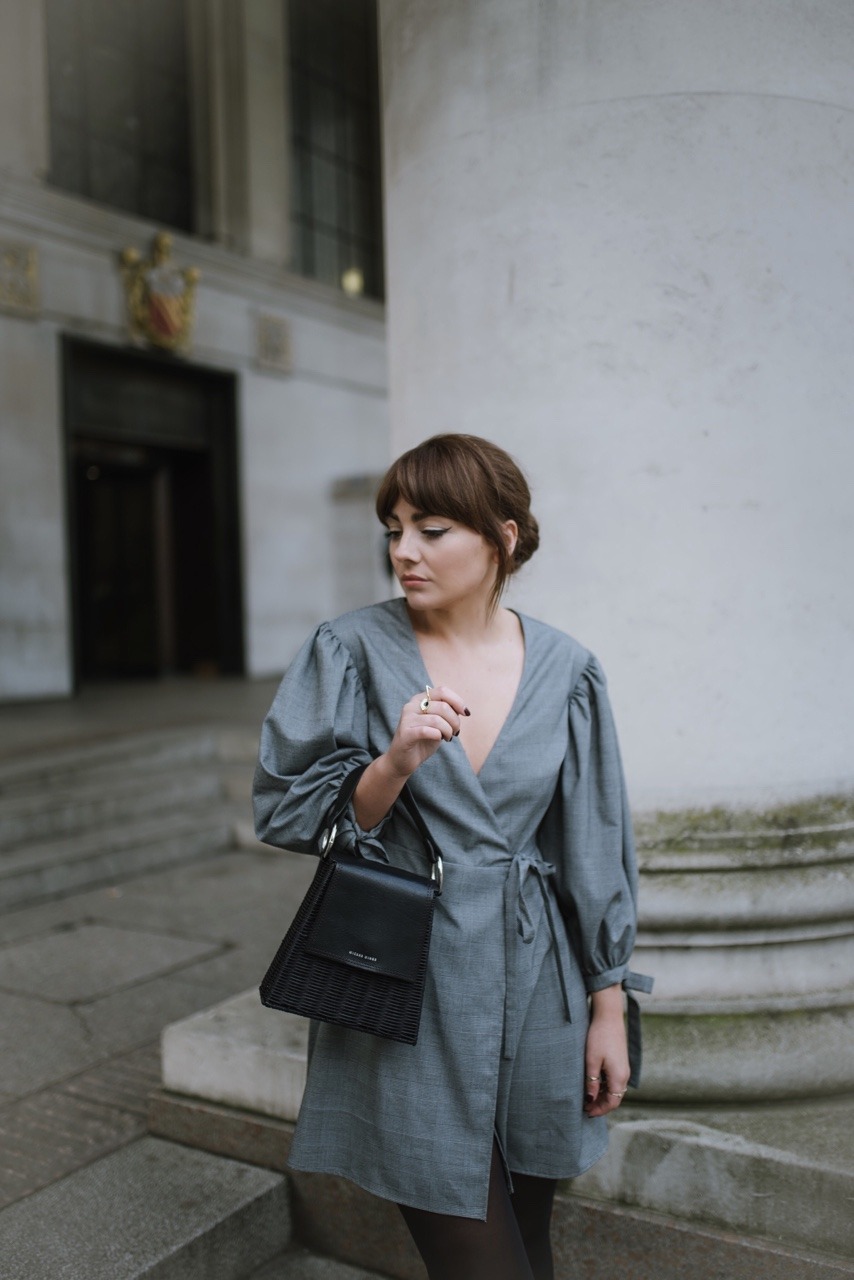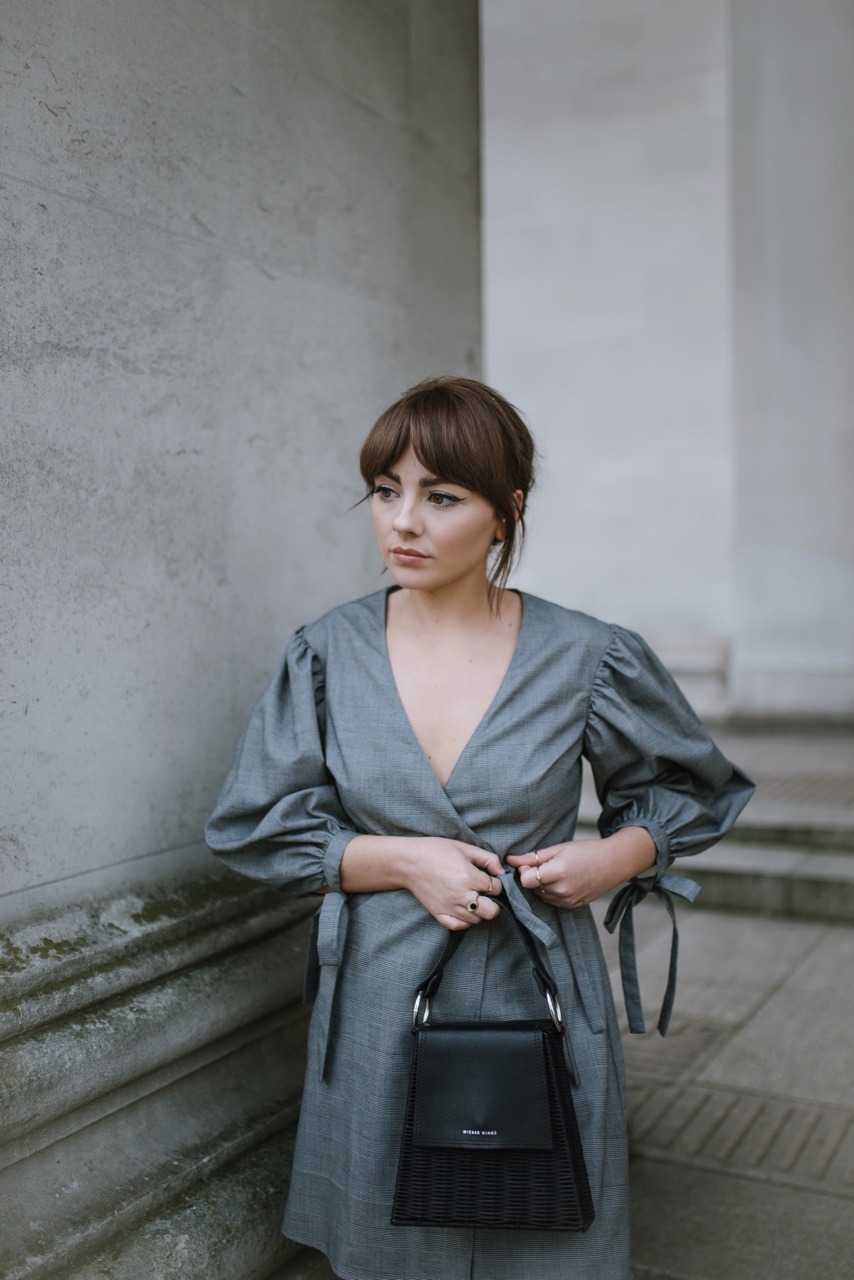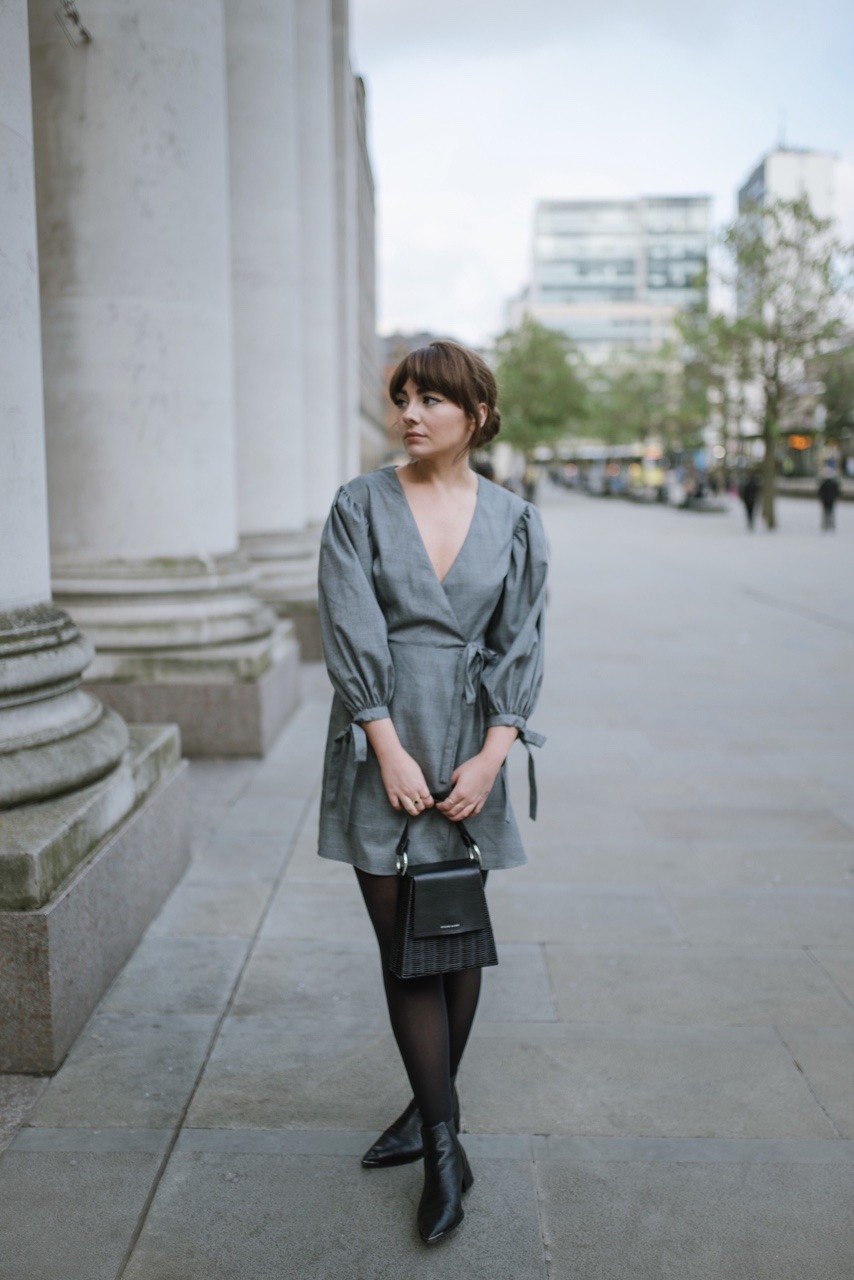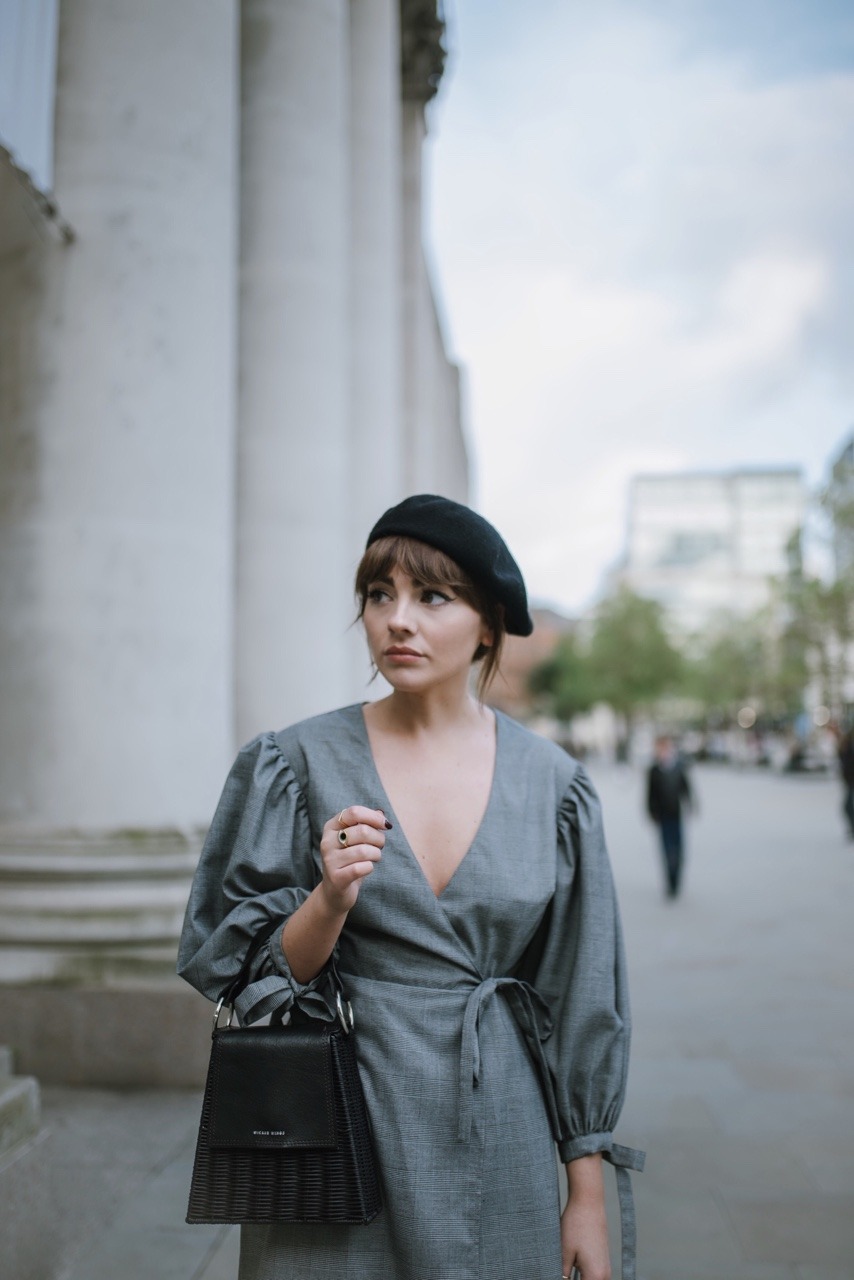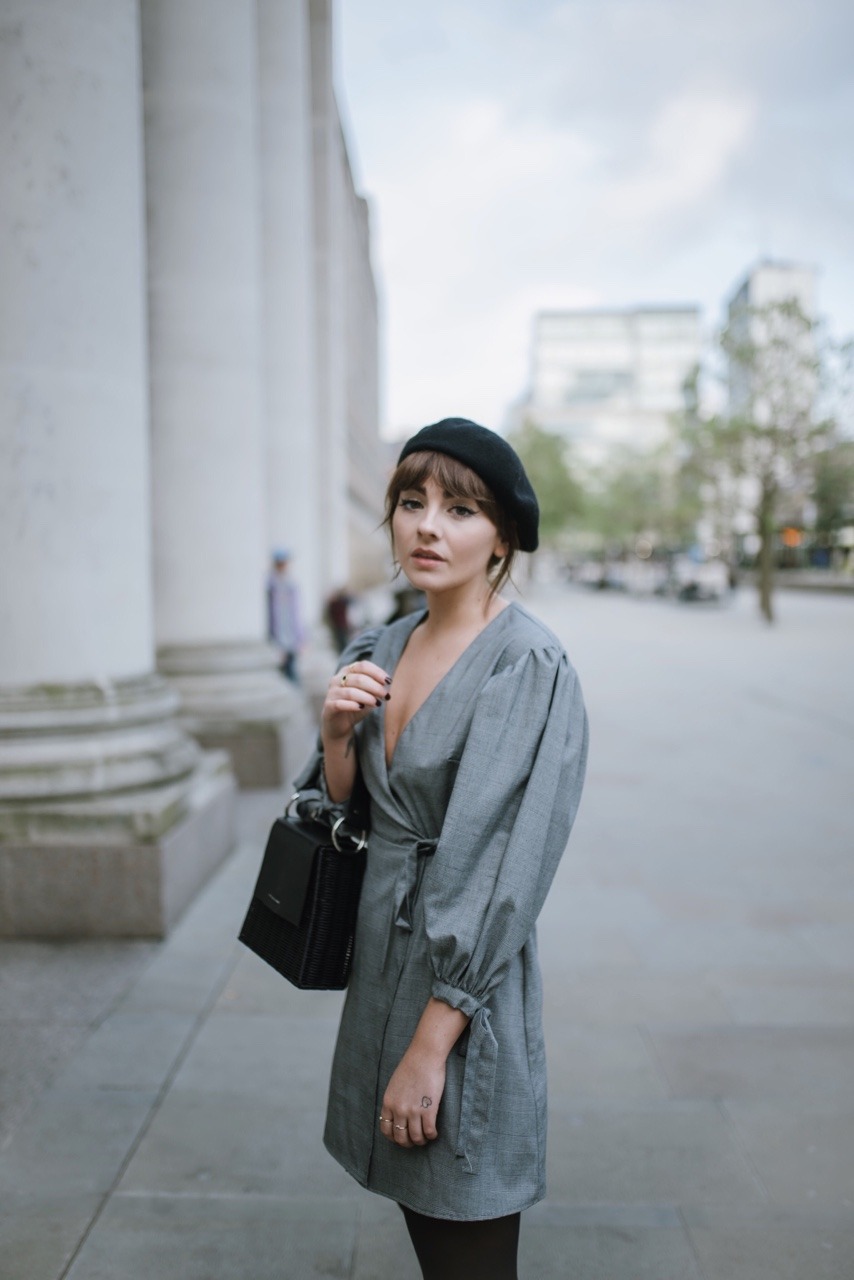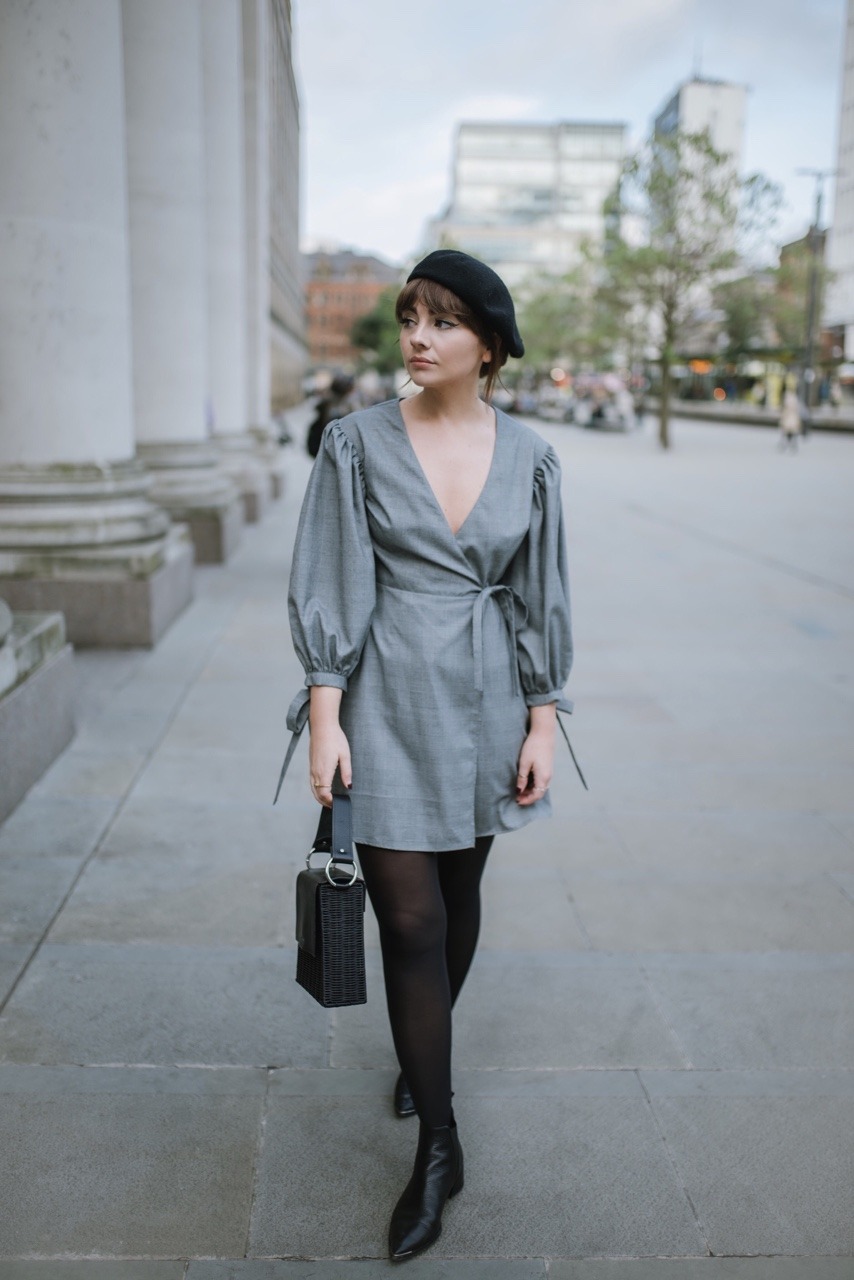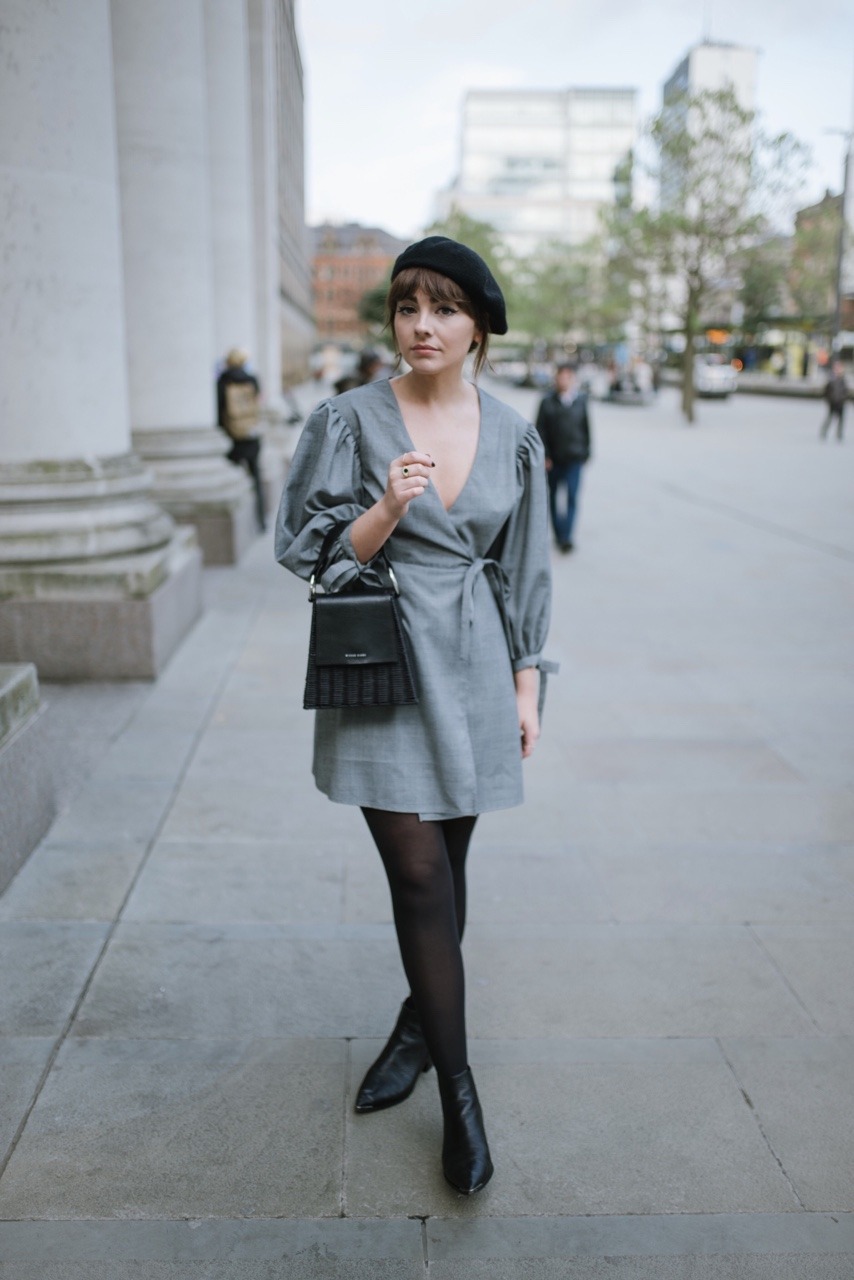 I have always loved playing out certain characters with the way I dress – somehow it makes the tedious tasks that lie ahead during the week a little more bearable, and often a lot more fun. There's a certain confidence to be had in dressing for your mood each morning, whether that's as minimal as a jumper and a pair of jeans, or something inspired by a character you've resonated with in a TV show or the pages of a book. I have often described my personal style as somewhere lost between Grandad and school girl, it's the best description I've managed to come up with in my twenty five years…
I stumbled across this dress on the Topshop website recently and instantly fell in love – you might have noticed that I'm a fan of the balloon sleeve trend. It happens to be flattering on my figure and always gives the illusion of a smaller waist – two things I will always be in favour of when it comes to fashion. The Prince of Wales check and the wrap around detail means that it's pretty much nailing three current trends in one neat package – three trends that I find to be timeless. It's the perfect dress for this time of year because it doesn't show too much skin, meaning I can wear it in the daytime with a big fluffy coat and still feel comfortable. I feel like it would also look amazing with some really sheer black tights and some patent platforms for a cool, eighties inspired evening look – especially with a statement red lip!
I opted for a black beret and my trusty Wicker Wings bag as my accessories of choice – I couldn't recommend trying out the highly coveted beret enough if you've been debating it. It has your back on those bad hair days, and comes in pretty darn handy in terms of keeping the old fringe in place. I really want to invest in another colour but I haven't quite decided what would suit me best – maybe a classic camel colour or a bright red for December! Wearing my hair in a low bun means I can take it on and off really easily and my hair doesn't get in the way – it's the low maintenance look that I've bee recreating for a good few weeks now.
I have decided to label this look little french school girl as that's how it makes me feel when I wear it – I often think it would be really fun to design school uniforms, but I imagine that none of my designs would be approved…
I guess balloon sleeves and berets don't make for the most practical array of school girls – I can dream! I'd design three different uniforms with matching accessories so that they would have more options during the week too. Masculine trousers, a silk blouse, and loafers for the start of the week when it's torture just getting out of bed. Then maybe a pleated midi skirt and a thin knit jumper for the middle of the week – monogrammed ankle socks would be available of course, as would circular hand held bags big enough for all the essentials (stationary, penguin books, and snacks). Then I guess the outfit above would be the special occasion outfit – the thank god it's Friday/I feel like wearing a dress just because kind of outfit…
Alice x
---
Photography by Adriana
Dress – Topshop (similar here) | Jacket – And Other Stories | Beret – Topshop | Boots – Acne Studios | Bag – Wicker Wings
SHOP THE LOOK